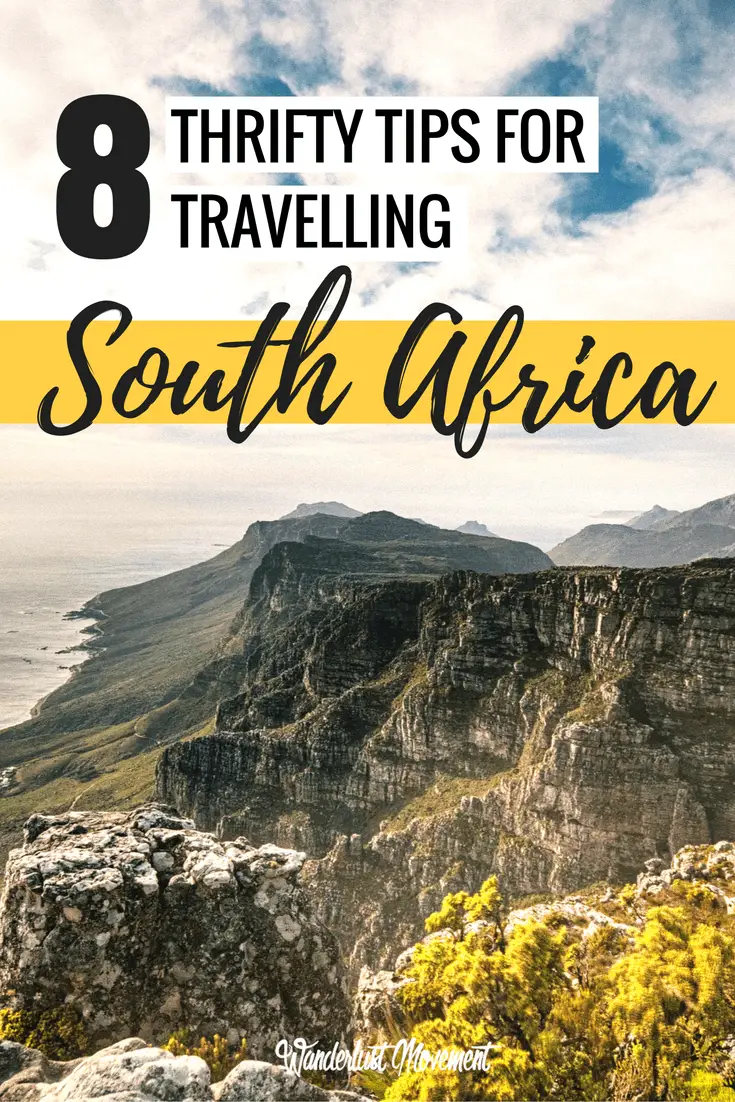 While living in South Africa, I was a perpetually broke student or underpaid graduate. My lack of cash-flow meant I learnt from an early age how to hustle to get around and stretch my Rand as far as possible.
With the Rand being weak against the dollar at the moment, South Africa is one of the most affordable destinations for travellers to explore. But, if you are a local like me, there is plenty you can do as well to make the most out of your annual leave or varsity holidays while on a tight budget.
I asked a few of South Africa's top travel bloggers to weigh in on how they save money and what some of their top tips are for travelling South Africa on the cheap!
1. Explore South Africa with The Baz Bus
"One of the best ways to see all of South Africa's nooks and crannies is by getting yourself on The Baz Bus. While car rentals give you more freedom, most travellers don't realise that the bus stops and collects passengers from almost every destination in SA."
Photo by: Cee
2. Grab An Uber And Save On Transport Costs
"Uber is one of the best apps to use in KZN and in South Africa's other major cities. Locals have jumped on board the Uber trend in a big way and I think it's been a good and healthy addition to our cities transport systems.
And it's almost a quarter of the fee than a normal cab driver making it a great way to save money while getting around South Africa."
Cee- Ceeces Travel
Cee is a South Africa travel blogger and founder of Ceeces Travel. She is also a Social Media Consultant, Brand Ambassador. Online Influencer and Co-Director of Weaver-Bird Communications.
Facebook | Twitter | Instagram
---
3. Get Outside and Start Hiking
"Hiking around South Africa is the best and cheapest way to see what nature the country has to offer. Look up the best hiking spots in the area and start exploring! More than often, the routes are free or have very reasonably priced entrance fees. If you are visiting Cape Town, there are loads of free and famous hikes such as Lion's Head and Table Mountain."
Collector of passport stamps, memories and bracelets from around the world. Ticking off the never-ending bucket list, also known as the world, one adventure at a time. Past adventures include a whirlwind Eurotrip, sleeping with hyenas in Botswana and using 10 different modes of transport to travel around Thailand.
---
4. sign Up For Accommodation Discounts & Last Minute Deals
"Finding cheap accommodation in South Africa is easy with sites like Groupon and SafariNow. I keep a look out for last-minute specials on Booking.com, but if I'm planning in advance I usually find great getaway deals on voucher sites like Groupon Travel and Daddy's Deals. It's also a good idea to sign up for their newsletters and follow them on social media to keep up to date with any specials on accommodation."
Sara Essop is a freelancer travel writer and blogger from Johannesburg, South Africa.As a child, I often got lost in the pages of Enid Blyton's Faraway Tree series. I would excitedly discover and explore new and strange lands at the top of the Faraway Tree with the children in the book. Now, as an adult, I still love discovering and exploring exciting places around the world, albeit using more conventional travel methods.
Facebook | Twitter | Instagram |
---
5. Download The Zomato App To Find Restaurants In Your Budget
"The Zomato App is perfect for travellers who like to plan their meals in advance. The app shows you all the various types of restaurants in South Africa as well as the price range you can expect for a meal. Plus, it even has the option to order food or reserve a table!"
READ NEXT : 9 of the Best Apps You Need For Travel in South Africa
With over 15 years of International and Domestic experience in the Hospitality Industry, this thirty-something year old global gypsy, travel junkie & foodie, has taken a decidedly different step in the digital direction as a Twitvangelist/Social Media Addict & iPhonographer in the making. She happily shares her stories, photos, videos and reviews of all the places and faces she's met along the way. #TheJaxBlog
Facebook | Twitter | Instagram
---
6. Go Camping!
"South Africa has some incredible campsites that criss cross the entire country. Pack a car, any kind of car, and some camping gear and explore our rich diversity without having to resort to mortgaging the house.
They can range from ocean side bliss at Tsitsikamma National Park to Fiddlers creek along the orange river and mountain side perfection at Waterfall en Laatson in Porterville. The beauty of camp sites is the ability to be in close proximity to attractions and still being able to explore the country and only spend your money on what you need.
Extra luxuries are great, but they often come at sometimes exorbitant costs. If you are not the camping type and prefer a roof over your head SAN Parks has a wonderful collection of cabins in most of the national parks. Some can be more expensive than others, but it's just a case of booking early so you have options and the more people the merrier as the price can be manageable for group bookings." 
Linda is a freelance photography and travel journalist. Compiling articles and travel guides on various East and West African countries for online and print media, her main loves are writing about travel, the natural world around us and how we as people interact with it, as long as it's not anything to do with snakes. Snakes give her the willies.
Facebook | Twitter | Instagram
---
7. Take Yourself on a Free Walking Tour
And to round off this post, here are two of my top tips for cheap travel in South Africa.
One of my favourite ways to explore any country is to clock up those steps on my pedometer. Luckily for travellers going to South Africa, there are tons of free walking tours to join and experience the vibe of each city. Explore the colourful houses of the Bo-Kaap district in the Western Cape or take a stroll through Braamfontein in Johannesburg and discover an area rich in cultural life with a colourful history.
---
8. Find Cheap Domestic Flights Around South Africa
As exciting as bussing around South Africa on an epic road trip sounds – sometimes we just don't have the time to travel slowly. South Africa's domestic flight prices are quite reasonably priced and local airlines regularly have specials on certain flight routes.
Sign up for their newsletters, follow them on social media or use websites like TravelStart and Skyscanner to find the cheapest flights in South Africa.
---
Psst…Want more South Africa travel inspiration? Check out my other posts: