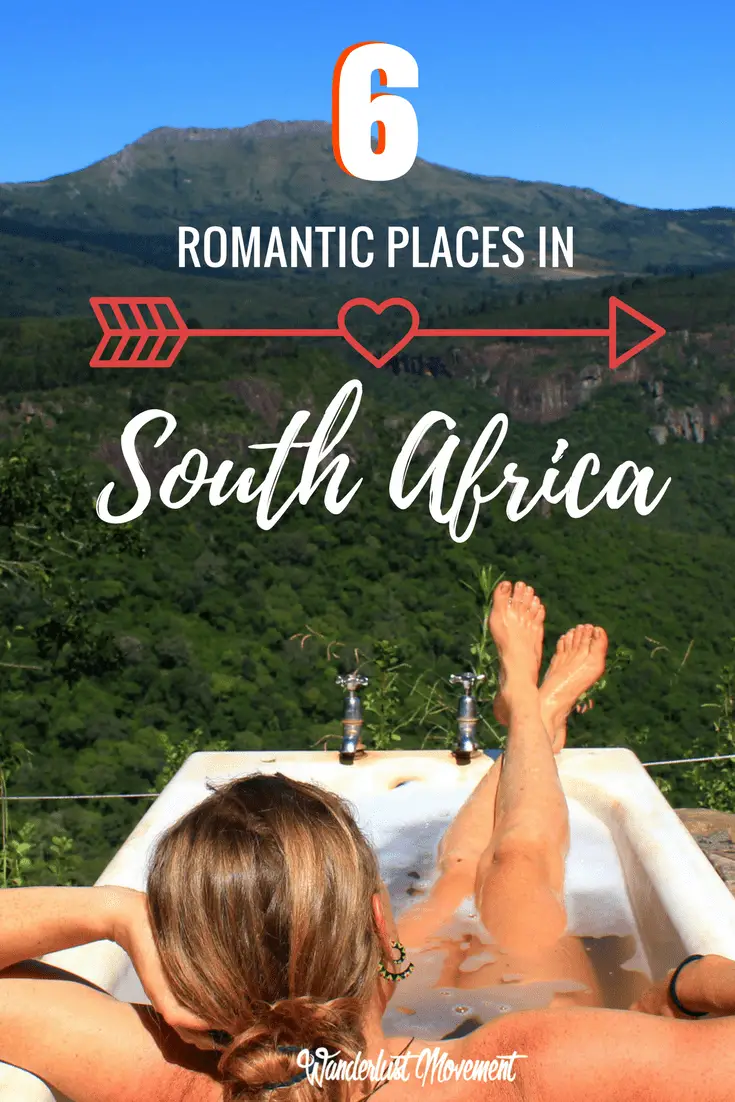 Want to celebrate with your significant other on the 14th or you know, spoil them any of other 365 days of the year? Get out of the big cities and go on an adventure! 'Cause we all know by now thanks to Pinterest quotes that couples who travel together stay together.
Here are my top 6 romantic places in South Africa for adventurous couples!
---
Noordhoek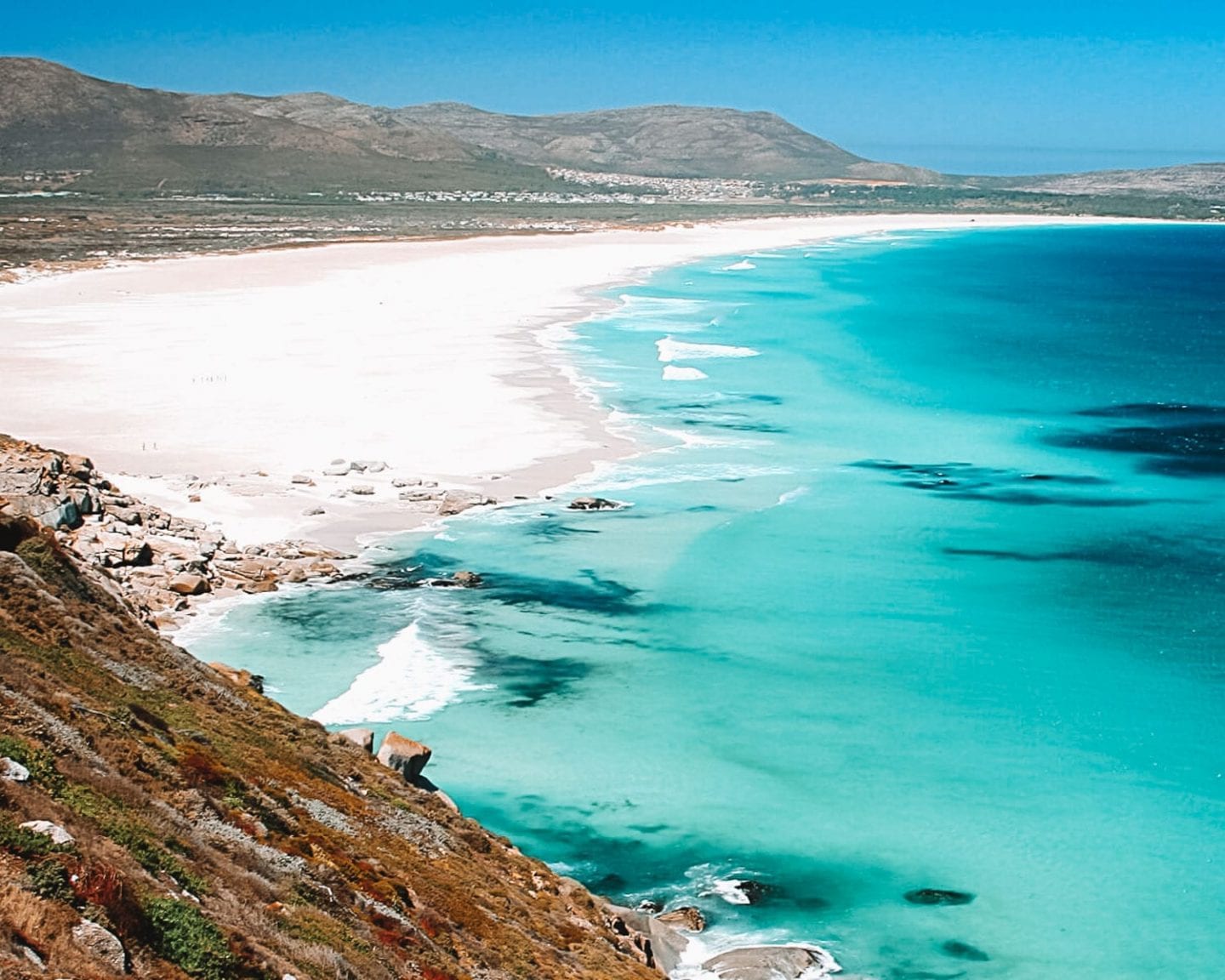 I lived in Noordhoek for two years, and it captured my heart from day one. Most places in South Africa are marked by high walls, with electric fencing and sniper rifles (just kidding, we have lions as pets, we don't need guns), but Noordhoek is a different experience altogether.
Situated just 30 minutes from Cape Town, you'll find a pristine 7 km beach and a leafy suburb home to wine farms, low walls and endangered frogs and llamas. For adventurous couples looking for romantic places in South Africa not too far from Cape Town, Noordhoek is perfect.
Spend your getaway:
Horseback riding on the beach.
Exploring a shipwreck.
Driving up to Chapman's Peak for sundowners.
Hiking one of the many trails inside Silvermine Nature Reserve.
Catching some waves at The Hoek surf spot.
Read More: The Most Secluded & Romantic Airbnbs in South Africa
---
Umzumbe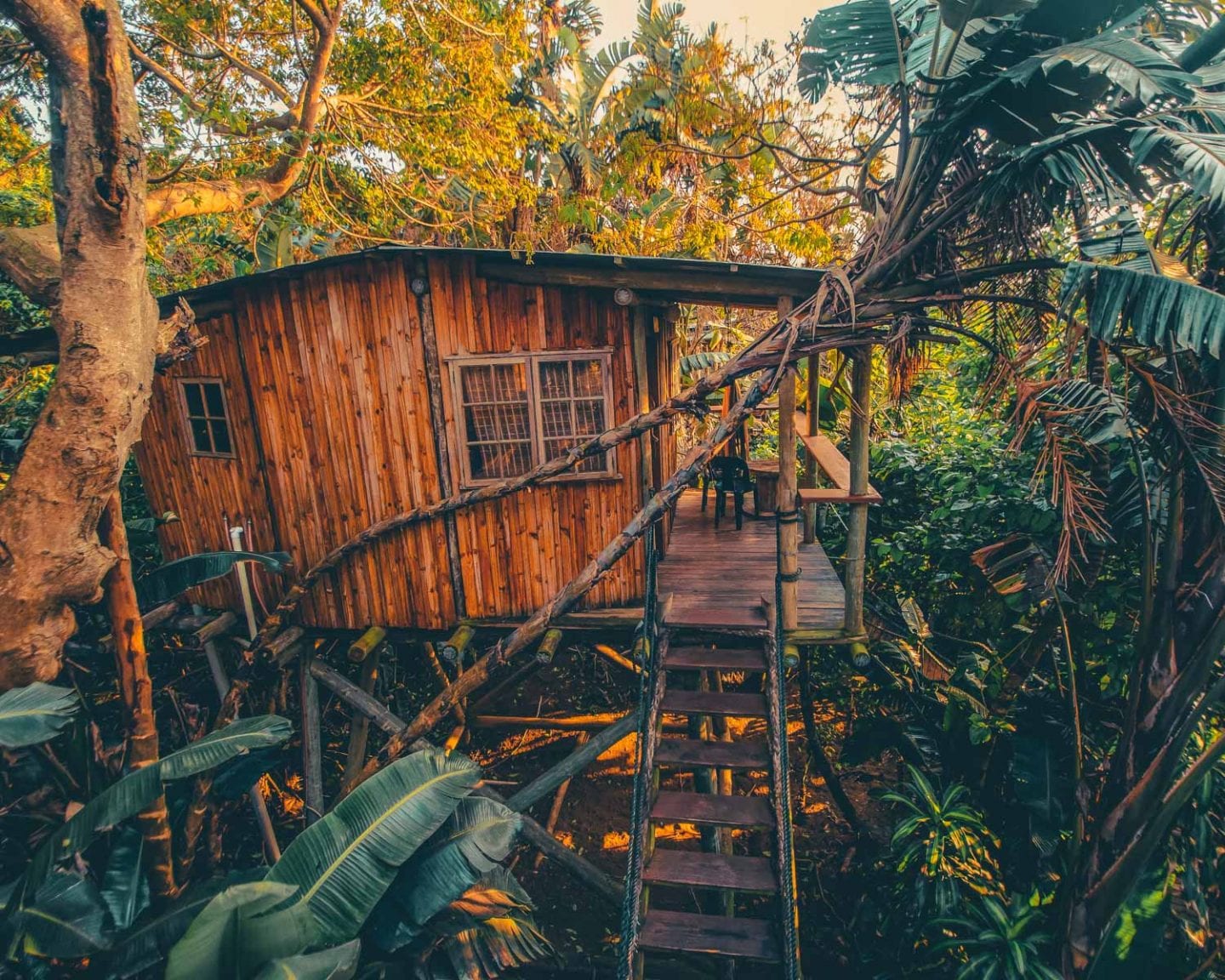 If you and your partner are looking to reconnect with nature, detox from the digital world and spend more time in the water – head to Umzumbe.
I had never heard about Umzumbe until I started my month-long backpacking trip around South Africa's coast in January. My couch surfing host told me all about this spot on the South Coast and a little backpackers called Mantis and Moon.
I had originally planned to stay in one of their dorms until I saw their chalets – four walls made of glass surrounded by the forest. It looked and felt like something out of a fairytale and just screams romantic getaway. Plus, it's home to a beautiful yoga studio nestled between the trees as well.
The Backpackers is only a short walk from Umzumbe Beach which holds a Blue Flag status. It's prime real estate for surfing junkies and is unspoilt with dense coastal vegetation.
It's hands down my favourite romantic places in South Africa.
---
Hogsback
Hogsback has been high up on my South Africa bucket list ever since my friends started to flood my newsfeed with pictures from this mountainous getaway.
Nestled high up on the Amathole mountains of the Eastern Cape, this small town is surrounded by the oldest indigenous Afro-montane forests in the country.
The incredible natural beauty plays host to a range of adventure activities for couples. Explore the scenery on foot through the scores of hiking that take you deep into the forests, past waterfalls and to beautiful viewpoints.
Hire out a mountain bike, abseil down a 35m waterfall, try your hand at archery or ride up the mountain on horseback while passing black wildebeest, fallow deer or if you're lucky, the Mountain Reedbuck.
But what makes Hogsback one of the top romantic places in South Africa is Away With The Fairies Backpackers.
Bring a bottle of your favourite local wine and enjoy the sunset over the mountains as you relax in their outdoor bathtub perched on the each of a cliff.
---
Hole in the wall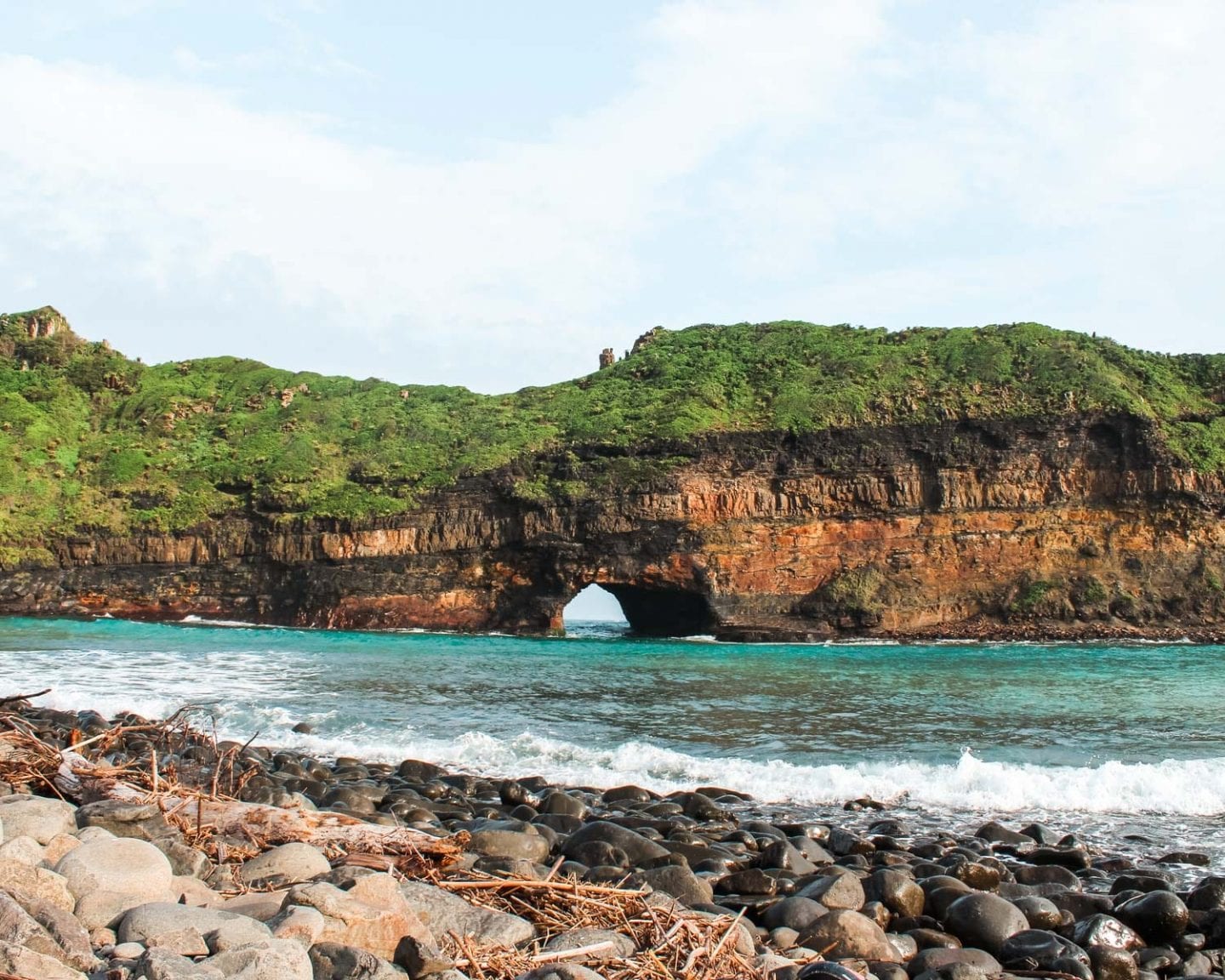 Standing at the mouth of the Mpako River lies one of South Africa's most impressive landmarks – Hole in the Wall. Created millions of years ago by the buffeting waves, this unique natural landmark is steeped in Xhosa folklore which makes it one of the most romantic places in South Africa for couples who love nature.
Legend has it that a beautiful Xhosa girl lived in a village near the lagoon. One day she was seen by one of the sea people – half-gods who look like humans but have flipper-like hands and feet. The seaman (hehe) fell in love with her beauty and tried to woo her.
Unfortunately, the girl's father did not approve and forbade her to see him. So at high tide one night, the sea people came together and with the help of a huge fish rammed a hole through the center of the cliff.
The sea people then began to shout and sing which caused the villagers to hide in fear. During the commotion, the girl and her lover were reunited and disappeared into the sea to live presumably happily ever after.
Still a better love story than Twilight.
---
Tsitsikamma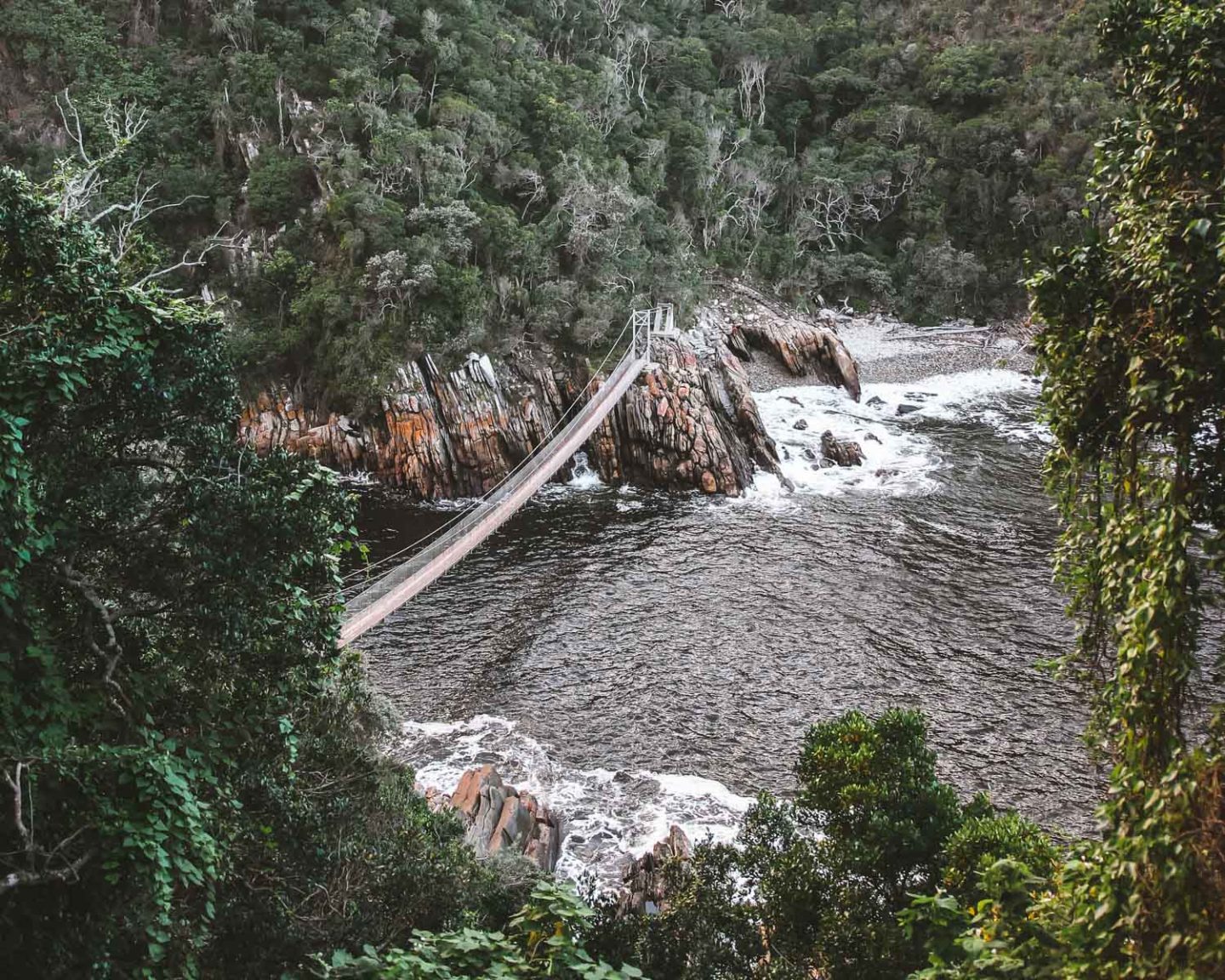 Tsitsikamma is a Khoi word that means "place of abundant or sparkling water", and this spot on the Garden Route certainly doesn't disappoint. The region sits on a 200m high plateau and is a must-visit place for couples who love being outdoors and active.
Here are some of the adventurous things you can do:
Hike the first 3km of the Otter Trail.
Zipline through the forest canopy.
Go scuba diving
Kayak up Storms River Mouth
Bungee jump off the highest commercial bungee in the world.
Phew. Does that amount of blood pumping activity get more romantic?
---
Cape Point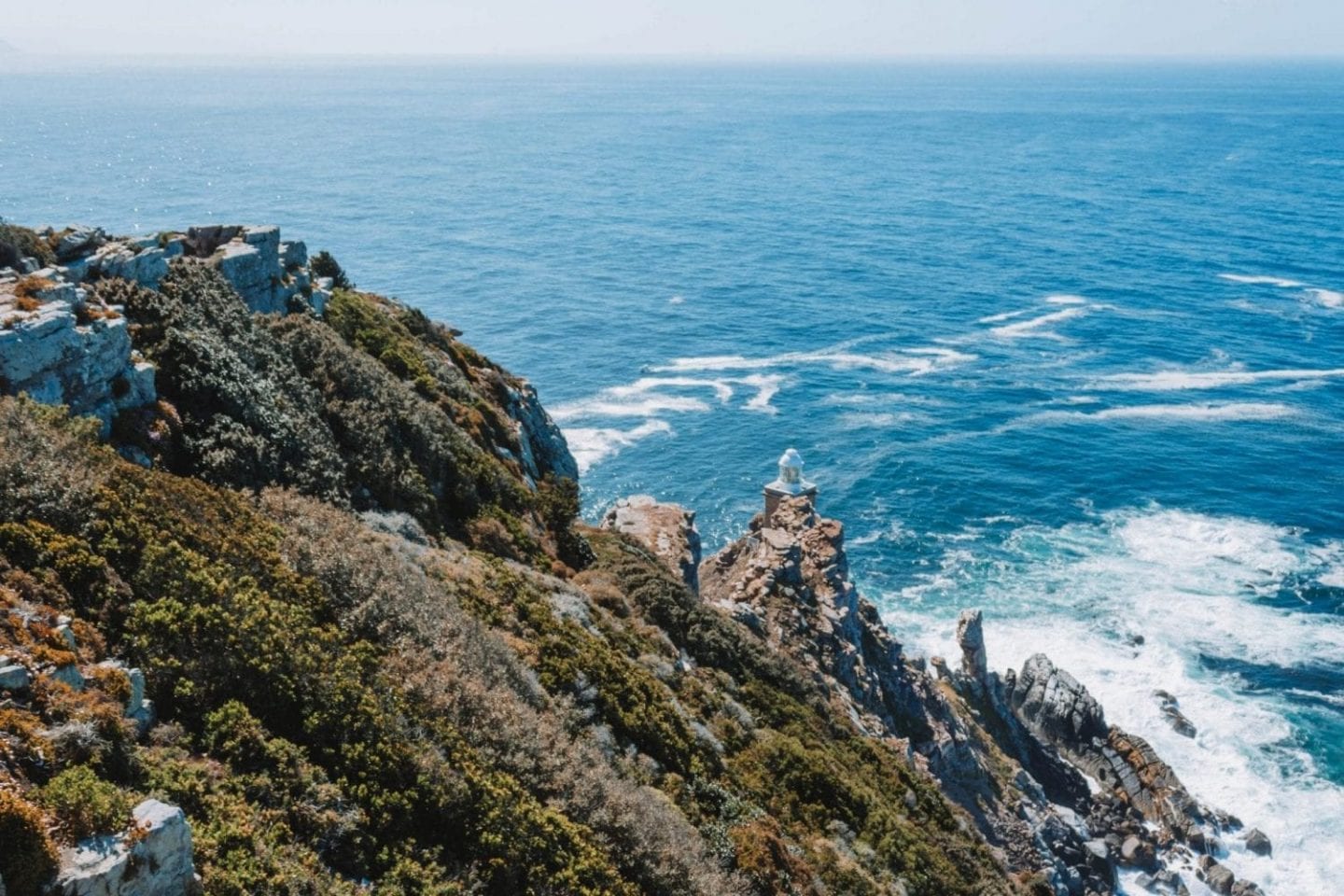 Is a trip to Cape Town even complete without a stop at Cape Point?
At the tip of the Cape Peninsula lies a nature reserve within the Table Mountain National Park. Not only is this spot a Natural World Heritage Site, but it also encompasses 7 750 hectares of flora, 250 species of birds and smaller animals like buck and baboons.
But what makes the park one of the best romantic places in South Africa?
It boasts two overnight hiking trails, that stop at overnight huts looking over the pristine Cape Point coastline. You don't get more romantic than having a glass of wine, huddled next to a fire in the middle of nowhere after a 15 km hike surrounded by smallest, yet richest of the world's floral kingdoms.
---
What are your favourite romantic places in South Africa? Sound off in the comments! I'd love to get some inspiration for my next romantic rendezvous.
Psst…Want more South Africa travel inspiration? Check out my other posts: