Tugela Falls: Overnight Hike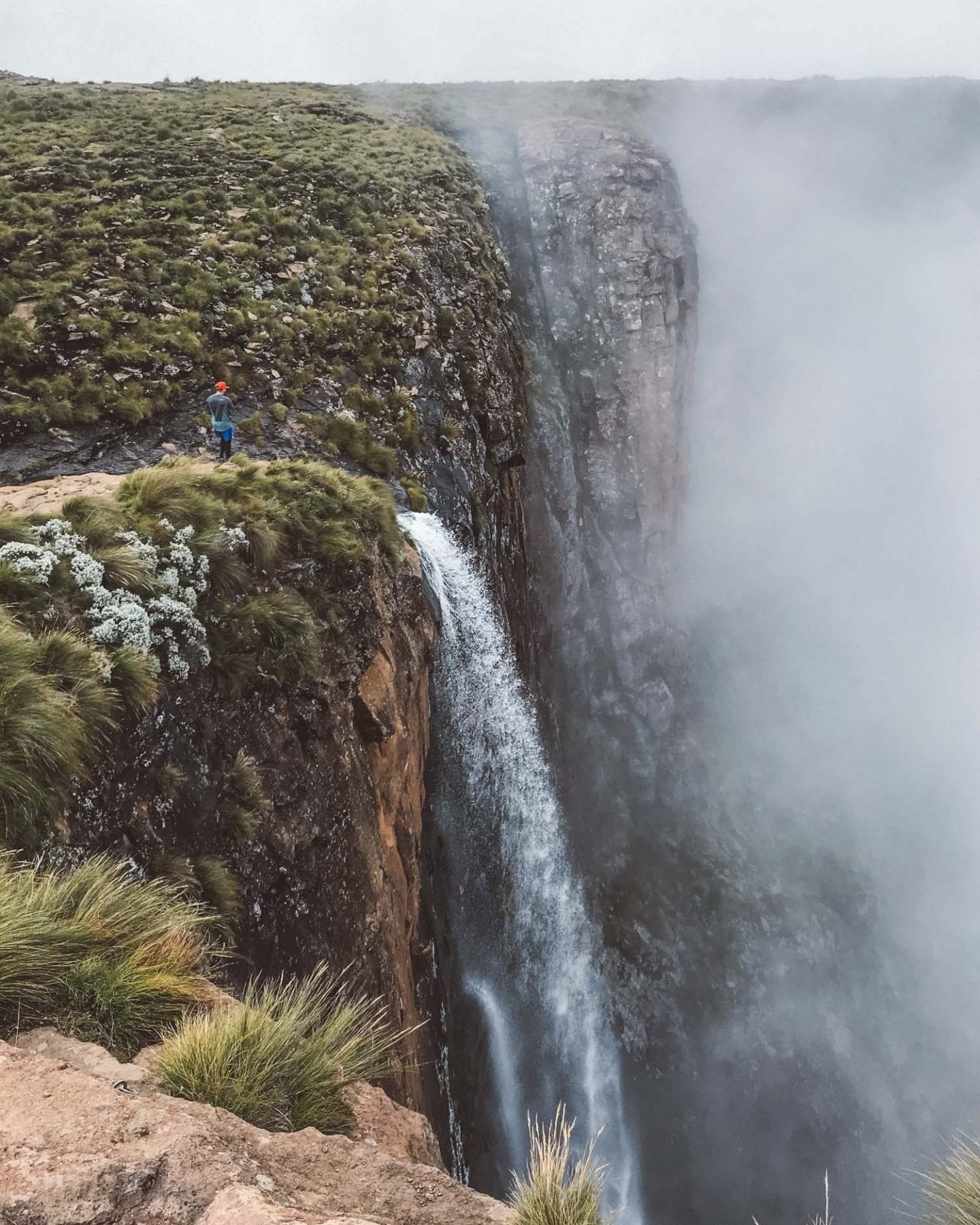 Imagine waking up on top of the second-highest waterfall in the world…
While you sip on your coffee as the sunrises over the Drakensberg Amphitheatre…
Before you roll out your yoga mat and greet the new day with Sun Salutations...
Hiking up Tugela Falls is one of the most beautiful hikes in South Africa (and a spectacular introduction to the Berg), but camping on the plateau?
Unforgettable.
The rising sun peeking through the mountains with the clouds meters below is a scene few get to experience.
Join us on a two-day overnight hike to the top of Tugela Falls – the highest waterfall in Africa!
What to Expect on the Hike
Nestled in the Drakensberg Amphitheatre (the second most photographed mountain in South Africa), is Tugela Falls.
The hike to the top will take you past jaw-dropping natural scenery, and you'll ascend to almost 3,000 meters above sea level.
Over 2-days, you'll hike 14km in total, and it should take us 4-hours each way (stopping for lots of photos in between of course!)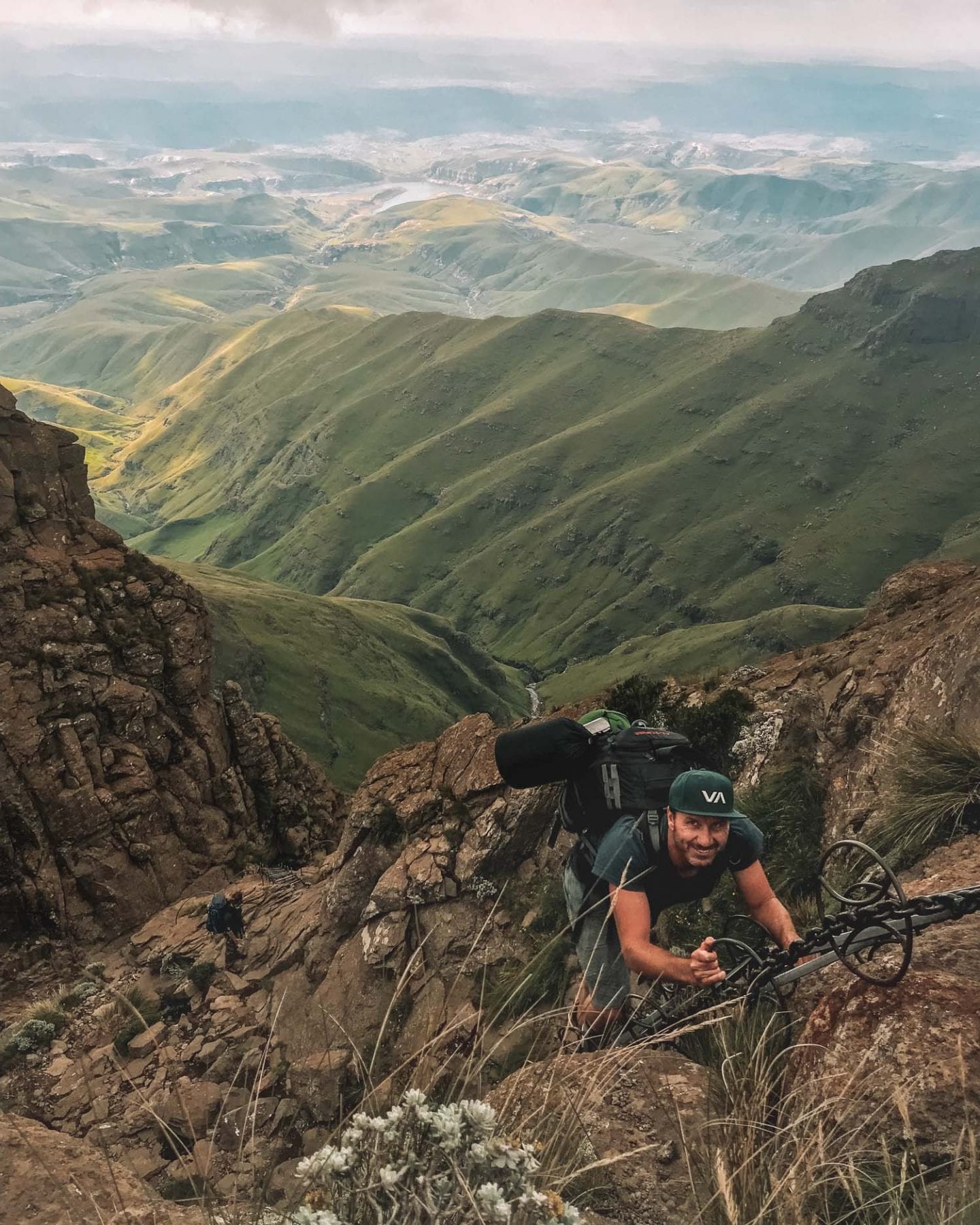 We will meet at Witsiehoek Mountain Lodge at 9 am. From here, we will take a shuttle to the start of the Tugela Falls trailhead.
Before reaching our campsite for the night, you'll have to conquer the world-famous Tugela Falls chain ladders.
The ladders are perfectly safe, and our professional hiking guide, Michaela Geytenbeek from Pathfinders SA, will make sure you get up safely.
She'll even take your bag up for you to make the climb a little bit easier for you.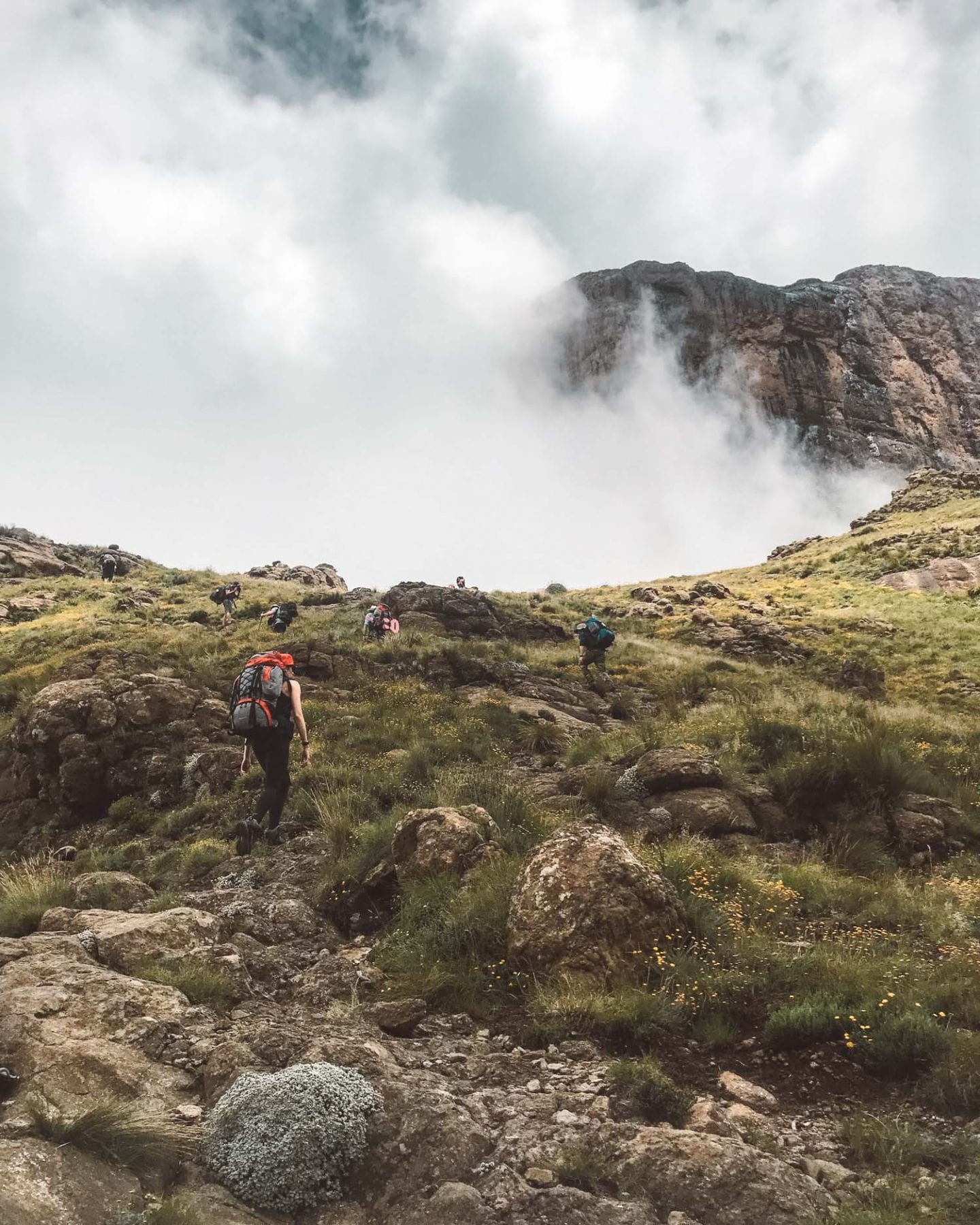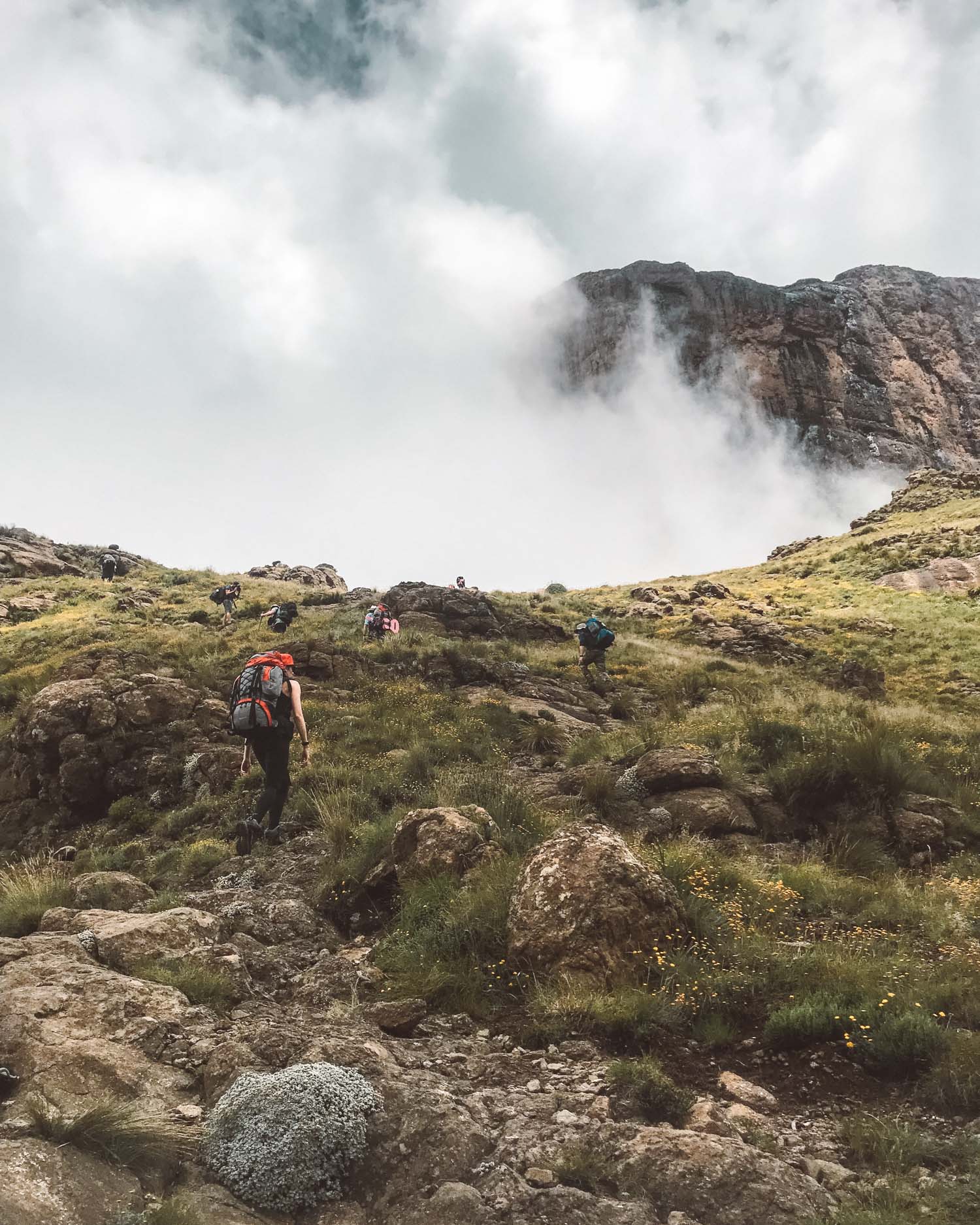 Once we reach the top, we'll make our way to the mouth of the falls and set up camp for the night.
Lauren Melnick, your host, can help you take beautiful photos. She is a whiz with poses, helping you feel confident in front of the camera and mastering smartphone photography.
Before the sun sets, our yoga instructor, Angie Slabbert, will lead a yoga class – an incredible way to end off the day, connect with yourself, nature and stretch your muscles before retreating to your tent for the evening.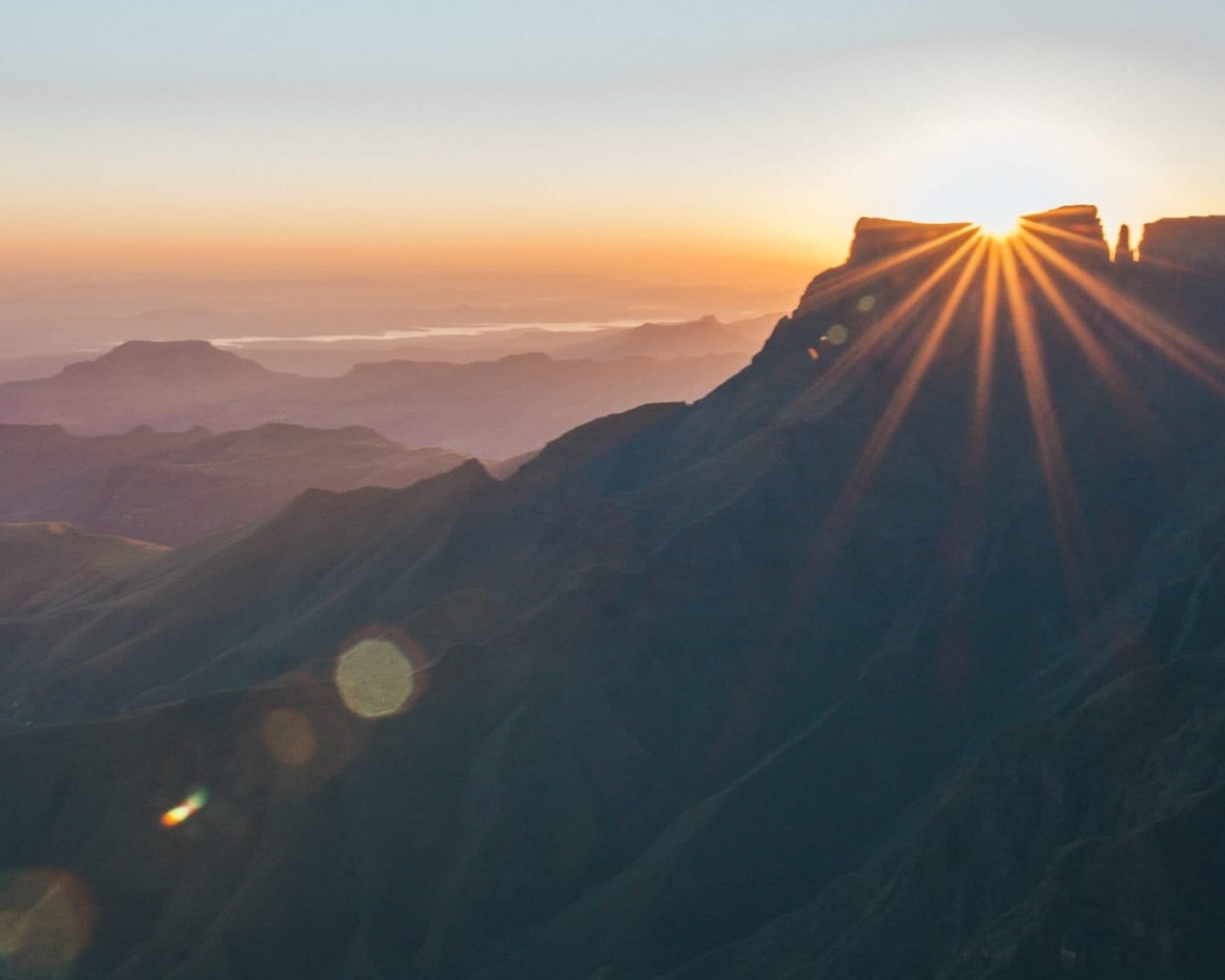 If the skies are clear, pack your tripods, DSLR cameras and self-timer remotes. Lauren can give you a lesson on the basics of astrophotography.
In the morning, you have the option to wake up and watch the sunrise. If you're feeling up to it, you can join Ang for another yoga session before breakfast.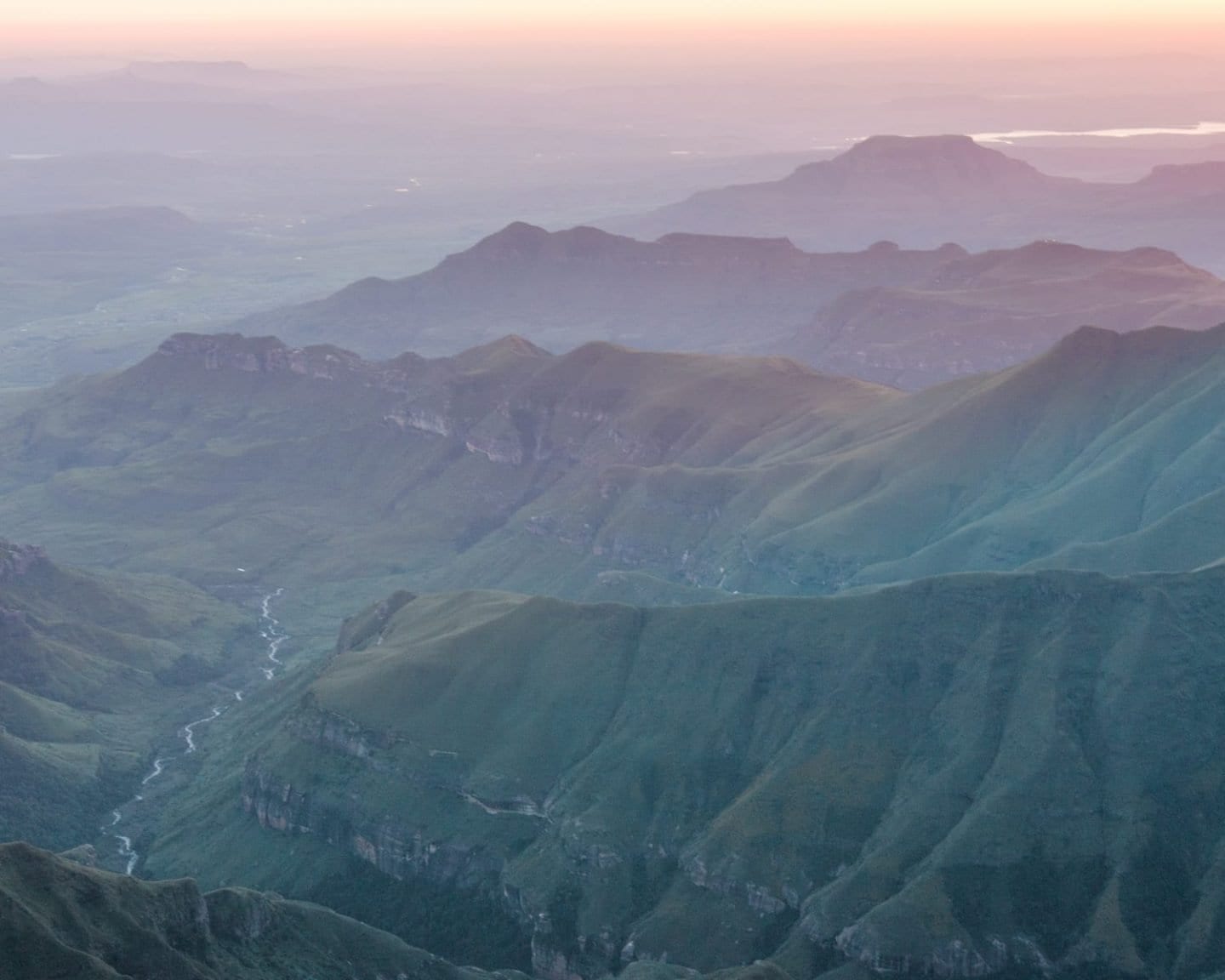 When we are all ready to head back down, we will either descend back to the Sentinal parking lot via the gully or the chain ladders.
Once we reach the end of the hike, the Witsiehoek shuttle will take us back to the lodge. You can choose to spend another night in the Berg at the lodge or head back home.
The Tugela Falls Overnight Hike is for you if…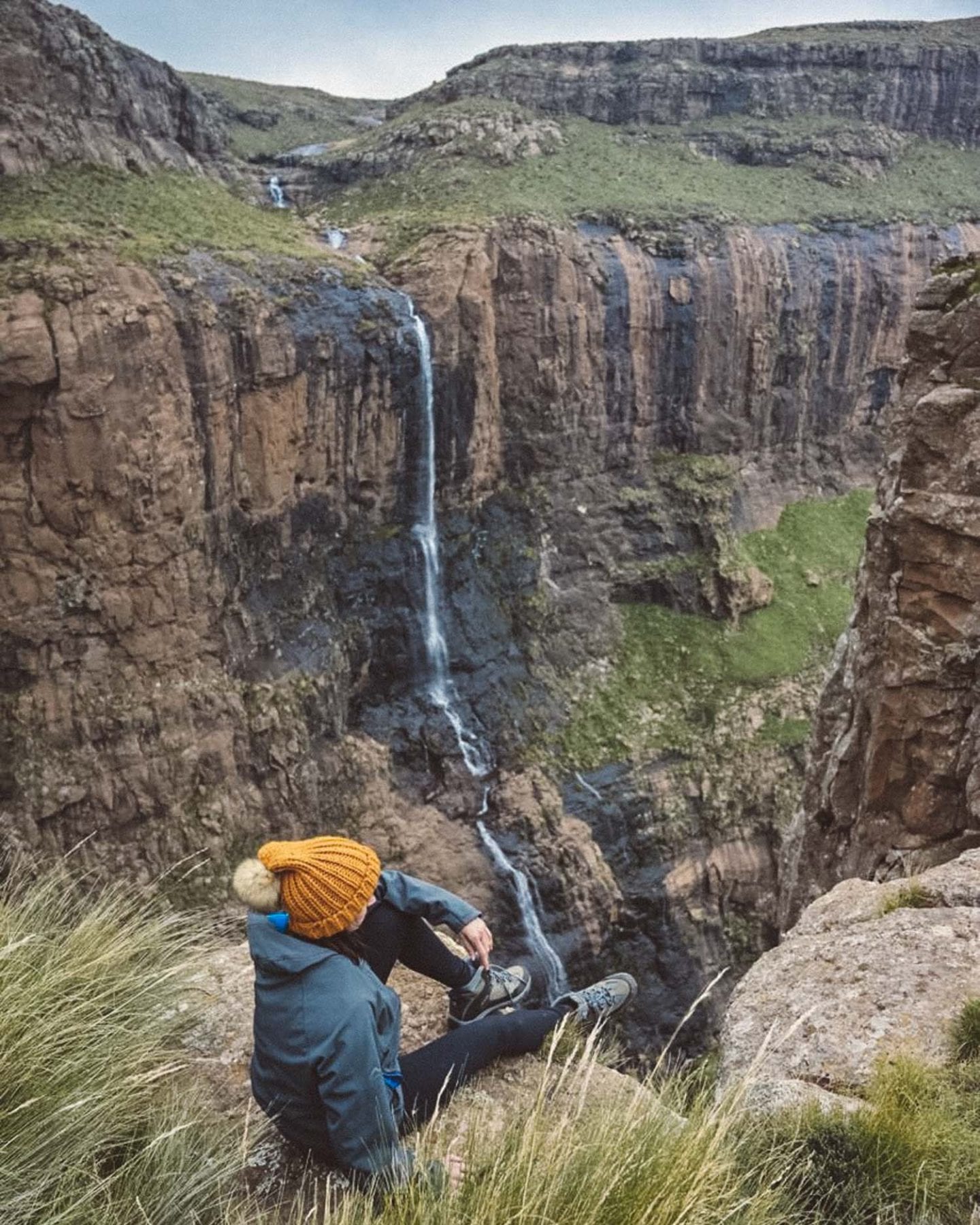 You're itching to try hiking in the Berg, but you have no

ADVENTURE BUDDIES

.


You've never done a

MULTI-DAY TREK

before and want to try a baby hike before you attempt something like the Otter Trail.


You love being nature, yoga and places where the

CELLPHONE SIGNAL IS WEAK

.


Landscape photography is your jam, and you want to capture one of the most

BEAUTIFUL MOUNTAIN RANGES

in the world.


You want to get out of the house, make

NEW FRIENDS

who love the great outdoors as much as you do and cross Tugela Falls off your

BUCKET LIST

!
The hike is not for you if…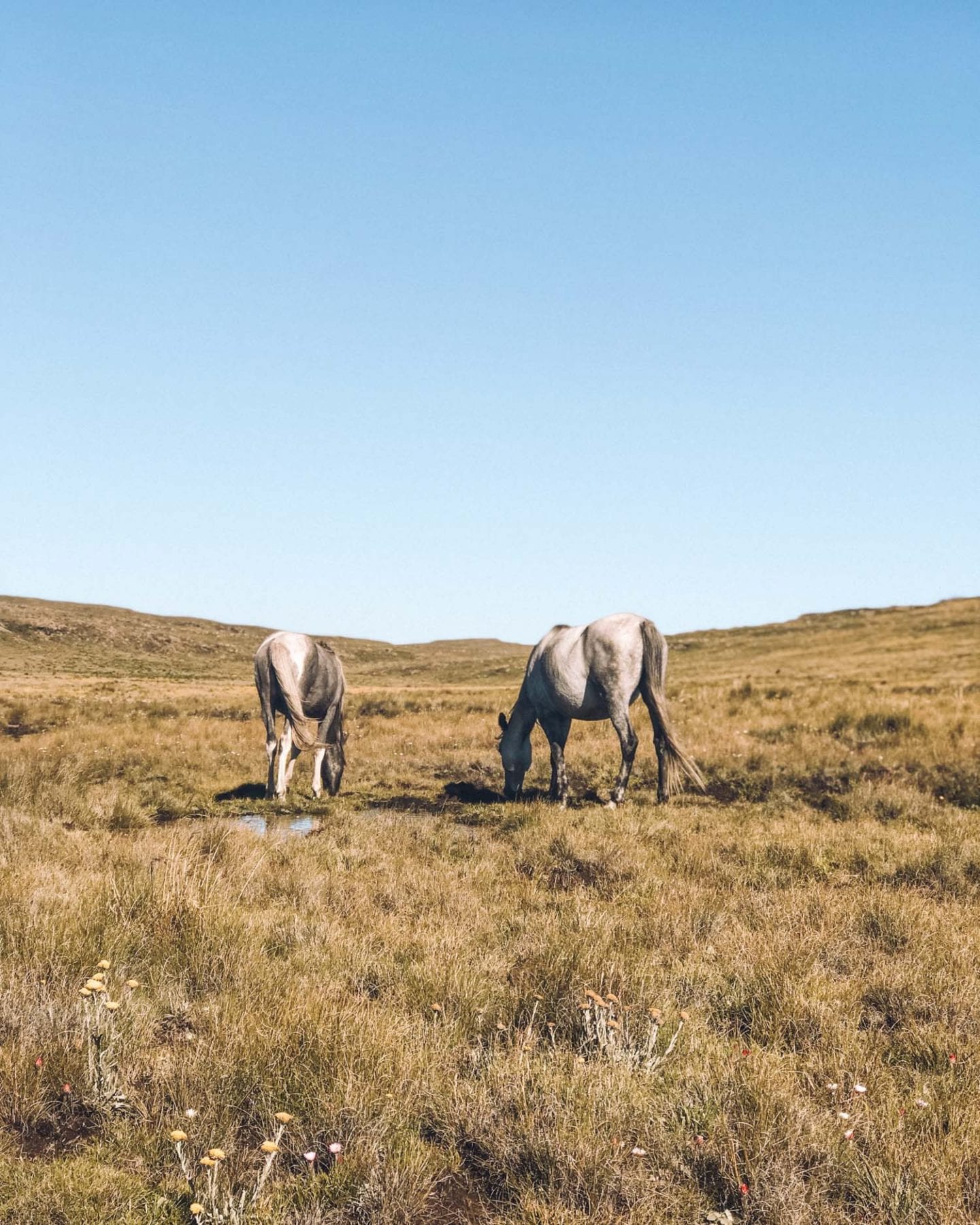 You have an intense, paralysing

FEAR OF HEIGHTS

.


Your FITNESS LEVEL is below average.


You don't practice "

LEAVE NO TRACE

" principles.


You're not looking to make

NEW FRIENDS

and adventure buddies.


You're not over the

AGE OF

18

.
Tugela Falls 2-Day Hike Details
Dates: 6th – 7th March 2021
Max Group Size: 14 (4 spots left!)
Accommodation: Camping on top of Tugela Falls!
Price & Payment Info: R2,500 – R3,000 (50% deposit due on application approval)
PACKAGE 1:
What's Included
Professional hiking guide
2 yoga classes
Park Fees
1x lunch 1x dinner 1x breakfast
Transport to trailhead
First Aid Kits
Enamel travel mug
What's Excluded
Transportation to/from Witsiehoek Mountain Lodge (our meeting point)
Travel & Medical Insurance
Alcohol
Additional snacks
Hiking and camping gear
PACKAGE 2:
What's Included
Professional hiking guide
2 yoga classes
Park Fees
Transport to trailhead
First Aid Kits
Enamel travel mug
What's Excluded
Transportation to/from Witsiehoek Mountain Lodge (our meeting point)
Travel & Medical Insurance
Alcohol
All meals and additional snacks
Hiking and camping gear
Why There is an Application Process: 
Lauren will vet all applications to:
Make sure everyone is who they say they are (for safety reasons).
Ensure everyone is coming on the hike for the right reasons.
This helps create a trip with an amazing group of people.
Scroll down to read testimonials from past Wanderlust Movement trips
Lauren Melnick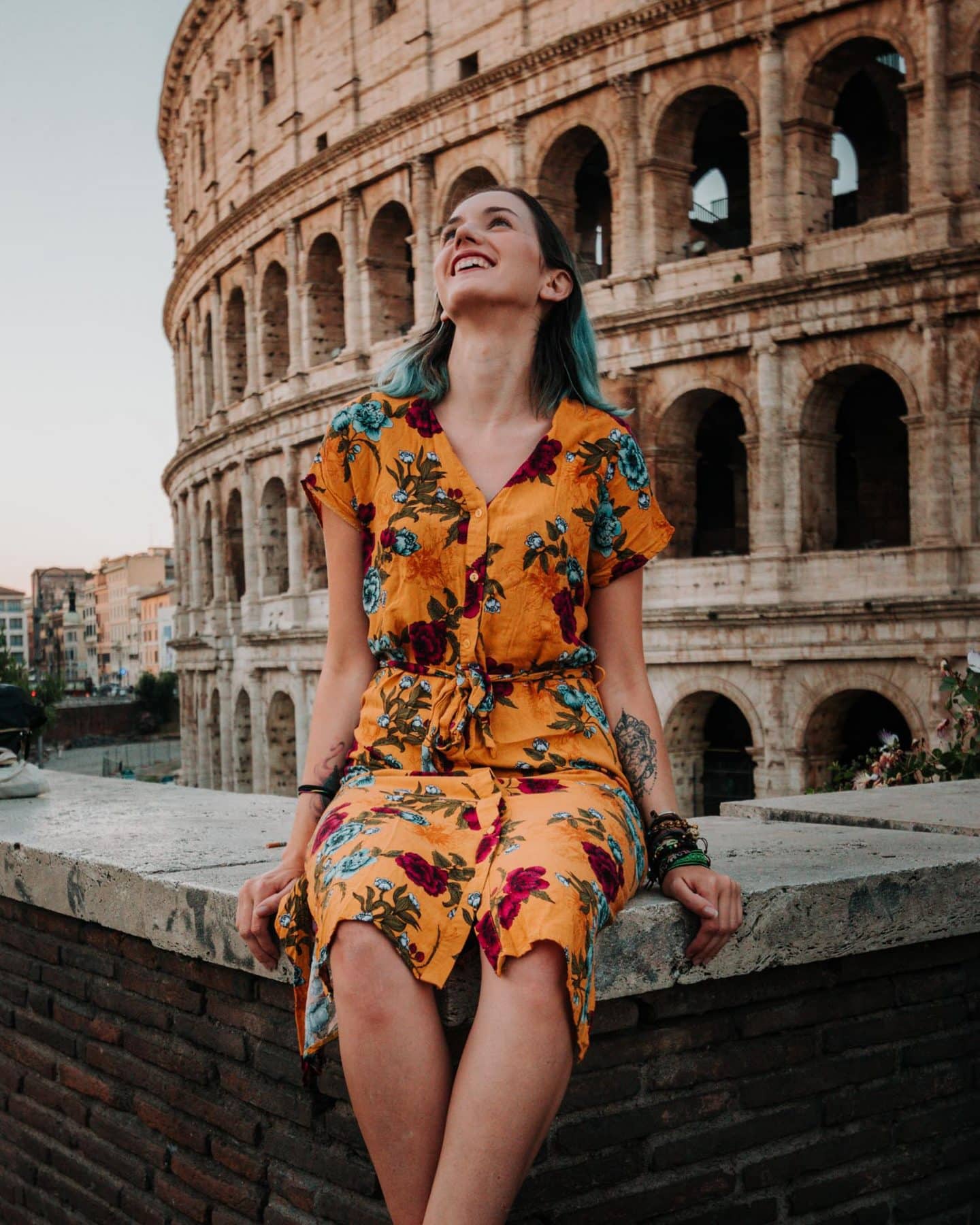 I'm Lauren. I'm a South Africa travel blogger, freelance writer and course creator. Over the last four years, I've travelled to over 30 countries and ticked off almost everything on my South African bucket list.
I've worked with numerous brands on campaigns like Hi-Tec, Ford South Africa, Canopy Tours South Africa, Reunion Island Tourism and shot product photography for local brands like Rowdy.

Tugela Falls is one of my favourite hikes in South Africa (I've done the trail 3x!) and camping on top is a travel experience I'll never forget!
Over the years, I've conquered the Otter Trail, Mnweni (a gorgeous multi-day hike in the Berg), Mount Batur in Bali and a 3-day trek through Sapa, Vietnam.
I'm excited to meet you and be apart of your experience hiking to the "Rooftop of Africa"!
Michaela Geytenbeek
Hi there, I'm Michaela: a barefoot environmentalist with a passion for reconnecting people and nature.
I grew up outside: building forts, climbing boulders and racing snails. After school I completed a Montessori teaching diploma, Engineering degree and Postgraduate in Sustainable Development. I also found hiking.
Over the past ten years, I have spent my free time exploring the Drakensberg, gaining an understanding and respect for the area. Being fully immersed in nature had a profound effect on me and I came to believe that everyone should be able to experience the majesty of the mountains, the all-consuming rationality of how small we are, and yet, capable.
As a result I founded PathFinders SA and have been lucky to witness the incredible effect that nature has had on many others. I am a certified mountain guide with a heap of passion.
IG: @mountain_mix
Angie Slabbert
Hello human! My name is Angie. A budding psychologist, yoga and group exercise instructor, trauma debriefer and outdoor enthusiast.
I have always had a sporty and outdoorsy persona. I realised at a young age that movement can be used as a tool for multiple purposes. I am hoping to combine my passions for human wellbeing, nature and movement by finishing my masters With a focus on alternative holistic therapies and retreats.
I believe Mindfulness, meditation and physical asana and nature serve as tools to aid our mental health, healing and personal growth.
Movement and the outdoors have had a profound impact on my life, and I hope to share my teachers – the ocean, mountains and yoga with others.
IG: @ang_slabbert
Tugela Falls Overnight Hike Itinerary
Day 1
Arrive at Witsiehoek Mountain Lodge at 9 am
Michaela (hiking guide) will check your gear
Take the shuttle to start of the trailhead
Hike to the top of Tugela Falls (3-4 hours)
Set up camp and explore the escarpment
Sunset yoga session with Ang
Group dinner
dAY 2
Sunrise yoga session with Ang
Pack up camp at
Hike down to the start of the trail
Catch shuttle back to Witsiehoek Mountain Lodge
Leave to go back home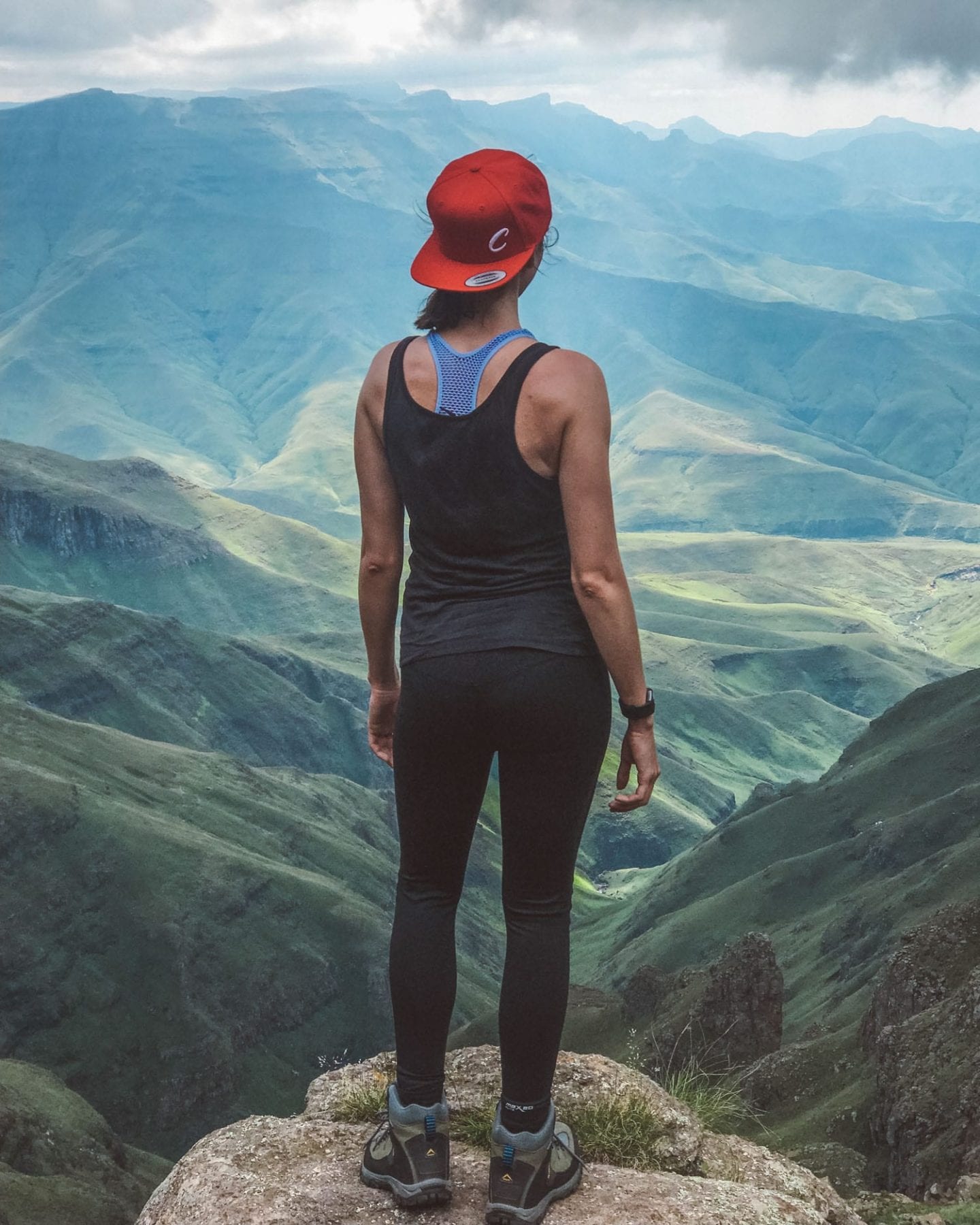 A full packing list will be sent out to you once your application is approved and your deposit is paid.
But these are the essentials you will need:
Tent
Sleeping Bag
Sleeping Mat
Backpack 50l
Headlamp or torch
Hiking shoes
Rain gear (raincoats, dry bags etc.)
3l water bladder and reusable water bottle
Don't have camping gear?
You can rent what you're missing from your mountain guide, Michaela.
Here are the 2021 rates:
4-man tent: R400.00
2-man tent: R300.00
Hiking pack: R80.00
Sleeping Mat: R50.00
Pots and Stoves: R50.00
Sleeping bags: R100.00
Please note: Items are limited. If you want to rent gear, please select so on your application form. Alternatively, you can rent gear from Scuttle.
Testimonials
(FROM PAST TRIPS CO-ORGANISED BY LAUREN FROM WANDERLUST MOVEMENT)
Zakiyya eSSACK
Being the 1st ever solo weekend away I've gone on, I was really impressed.
Thank you, Jemma and Lauren, for being the most amazing hosts and for making this weekend soo special for me!
IG: zakiyya_essack
Akira Wing
Lauren and Jemma hosted an amazing retreat!
The experience of meeting a group of amazing girls and getting to spend three days in such a beautiful setting was so worth it.
IG: @akira.wing
Nompumelelo
The retreat delivered on everything that it had promised.
I think it would be amiss if I did not mention this: The hosts were absolutely great company too – good vibes all around and well-versed in their field of expertise.
I would definitely do another retreat with Wild x Wanderlust; it was beyond amazing. I give it 5 stars.