Cape Point Overnight Hike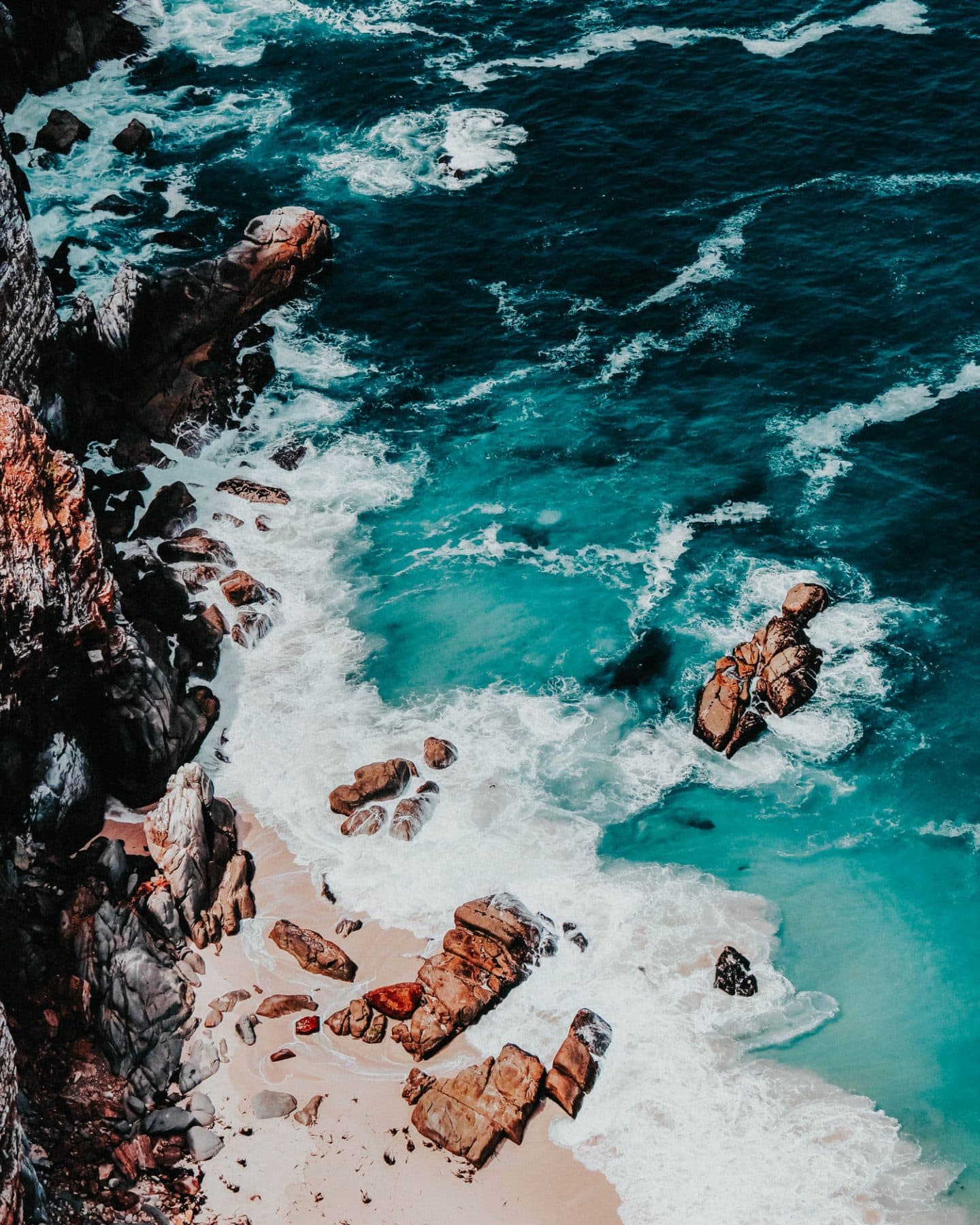 Imagine hiking past secluded beaches, cliff-hugging paths, and the iconic Old Lighthouse…
The Cape of Good Hope hike is a spectacular introduction to multi-day hikes in South Africa.
Over 2-days, you'll traverse 33.8 km and stay in the beautiful Rooikrans cottages with incredible views of the pristine wilderness.
Join us on a two-day overnight hike in Cape Point
And cross off one of Cape Town's bucket list multi-day treks!
What to Expect on the Hike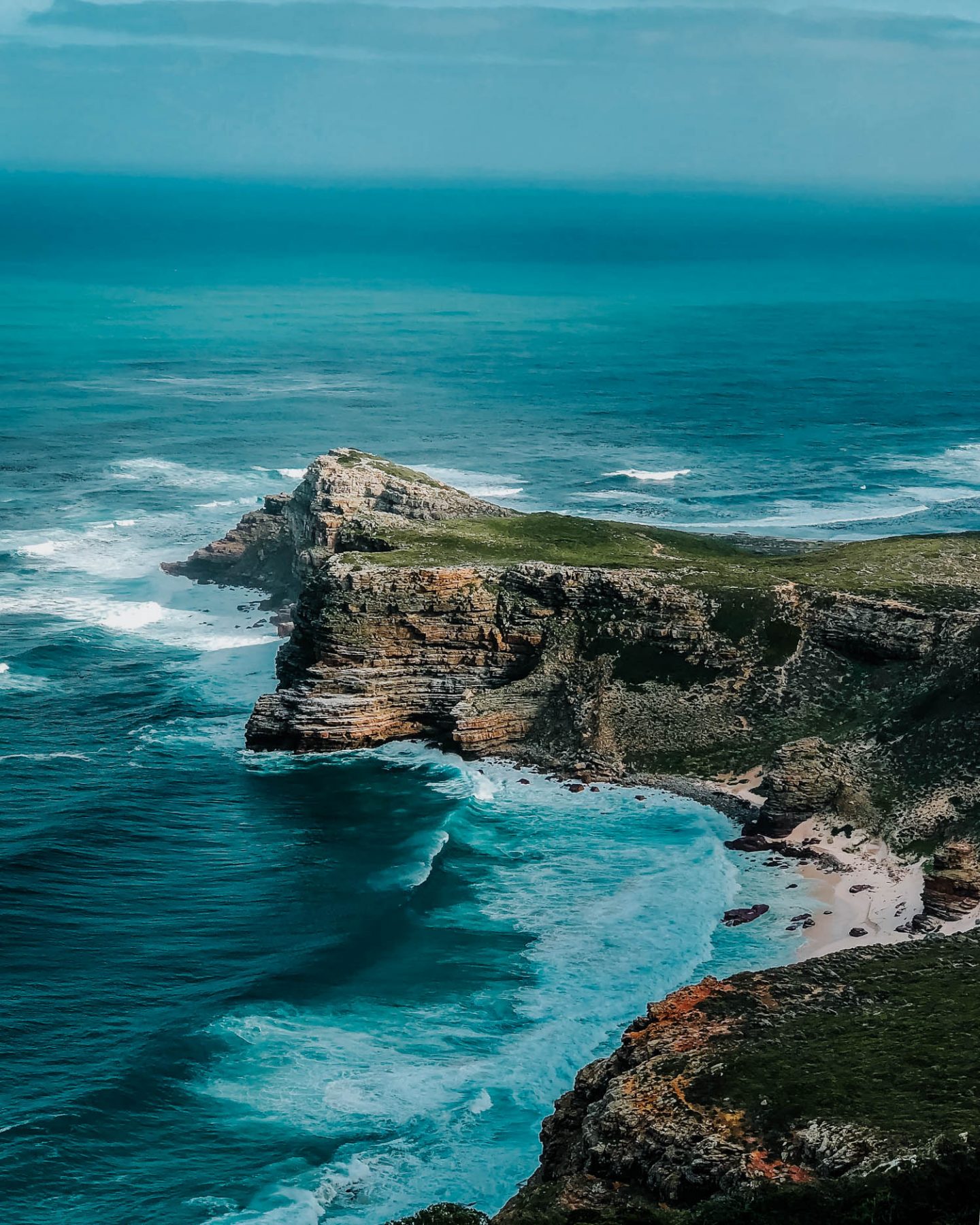 Cape Point is one of the most beautiful parts of Table Mountain National Park. The rugged coastline boasts spectacular landscapes, pristine beaches, and untouched wilderness.
The hike is a circular route around the southeast corner of the Cape Peninsula, taking you all the way to the most South Western corner of Africa!
Over the 2-days, you'll hike a total of 33.8 km and it should take us a total of 6-hours each way (stopping for lots of photos in between!)
On Friday, we'll meet at the entrance for Cape Point at 7am. After checking in, you have the option to have your bag dropped off at the hut to make the trek easier.
Before reaching our hut for the evening, we will stop for lunch en-route and our professional hiking guide Blake, will make sure you complete day 1 safely.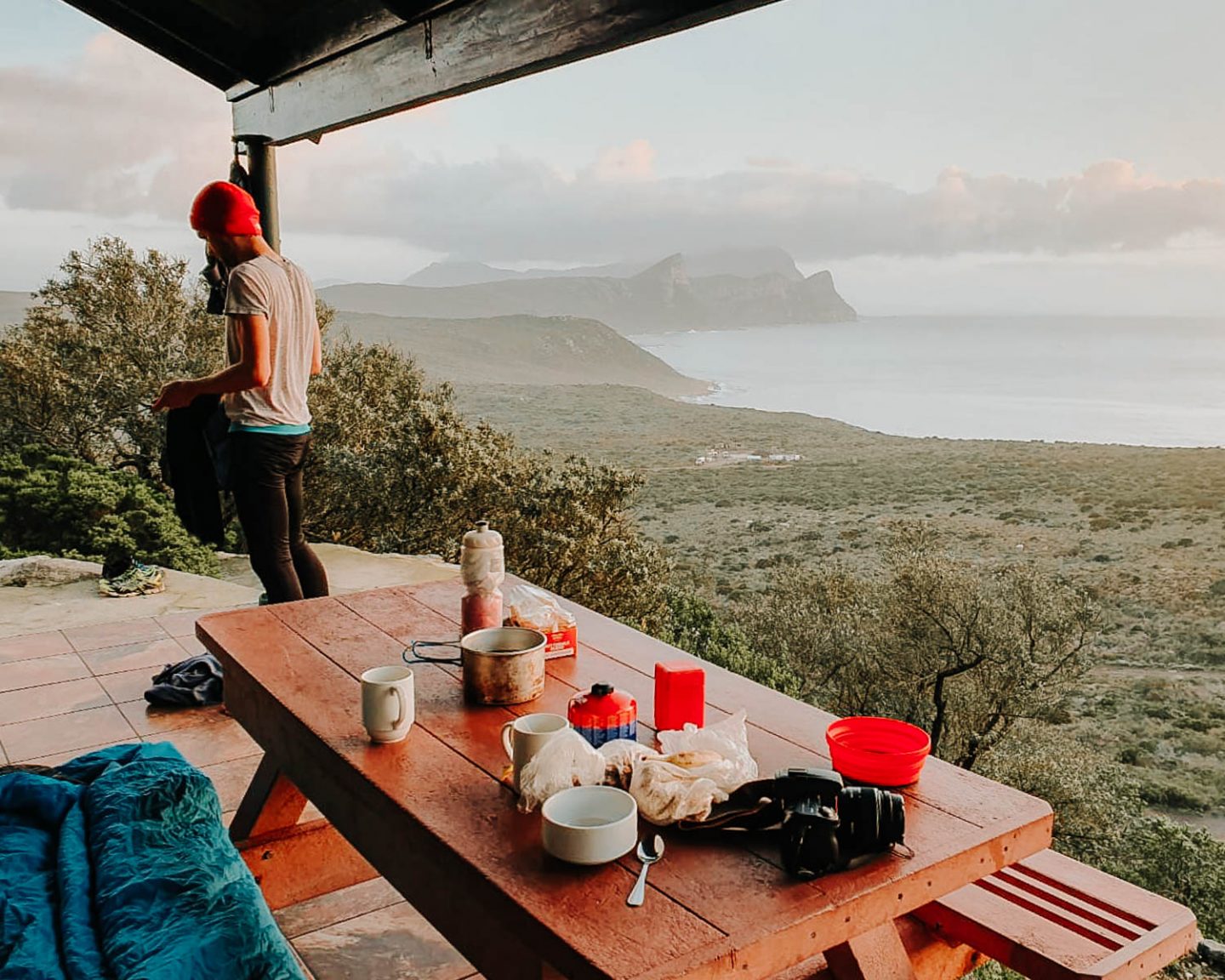 Once we arrive at the Rooikrans cottages (which are booked out for our group only), you have the option to hike an additional 3km to the Old Lighthouse for sundowners.
Lauren Melnick, your host, can help you take beautiful photos during the hike and at sunset. She is a whiz with poses, helping you feel confident in front of the camera and mastering smartphone photography.
If the skies are clear, pack your tripods, DSLR cameras and self-timer remotes. Lauren can give you a lesson on the basics of astrophotography.
In the morning, you have the option to wake up and watch the sunrise. If you're feeling up to it, you can join Lauren for a meditation and sun salutations yoga session.
After breakfast, we'll start our trek back to the main gate, and walking past the beautiful Diaz Beach and the most South Western corner of Africa.
Once we reach the end of the hike, it should be around 2-3pm (depending on how long we stop for photos and lunch en-route).
If you're feeling up for it, we can go for a celebratory drink or you can head back to Cape Town.
The Cape Point Overnight Hike is for you if…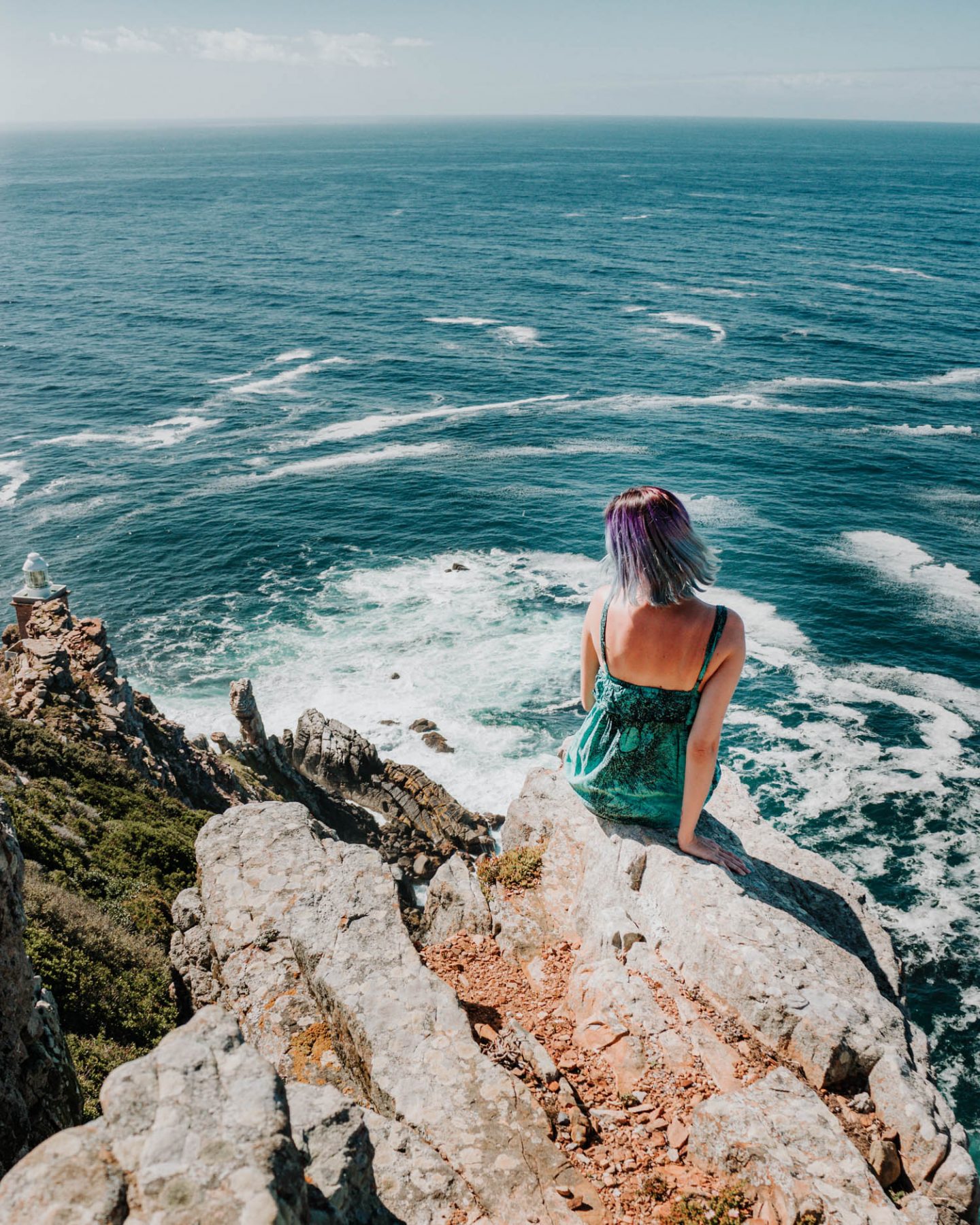 You're itching to get into overnight hikes, but you have no

ADVENTURE BUDDIES

.


You've never done a

MULTI-DAY TREK

before and want to try one without needing a heavy pack before you attempt something like the Otter Trail.


You love being nature, and places where the

CELLPHONE SIGNAL IS WEAK

.


Landscape photography is your jam, and you want to capture one of the most BEAUTIFUL PARTS OF SOUTH AFRICA.


You want to get out of the house, make

NEW FRIENDS

who love the great outdoors as much as you do and cross Cape Point off your BUCKET LIST!
The hike is not for you if…
Your

FITNESS LEVEL

is below average (e.g. you struggle to walk for an 1-hour without a pack).


You don't practice "

LEAVE NO TRACE

" principles.


You're not looking to make

NEW FRIENDS

and adventure buddies.


You're not over the AGE OF 18.
Cape Point 2-Day Hike Details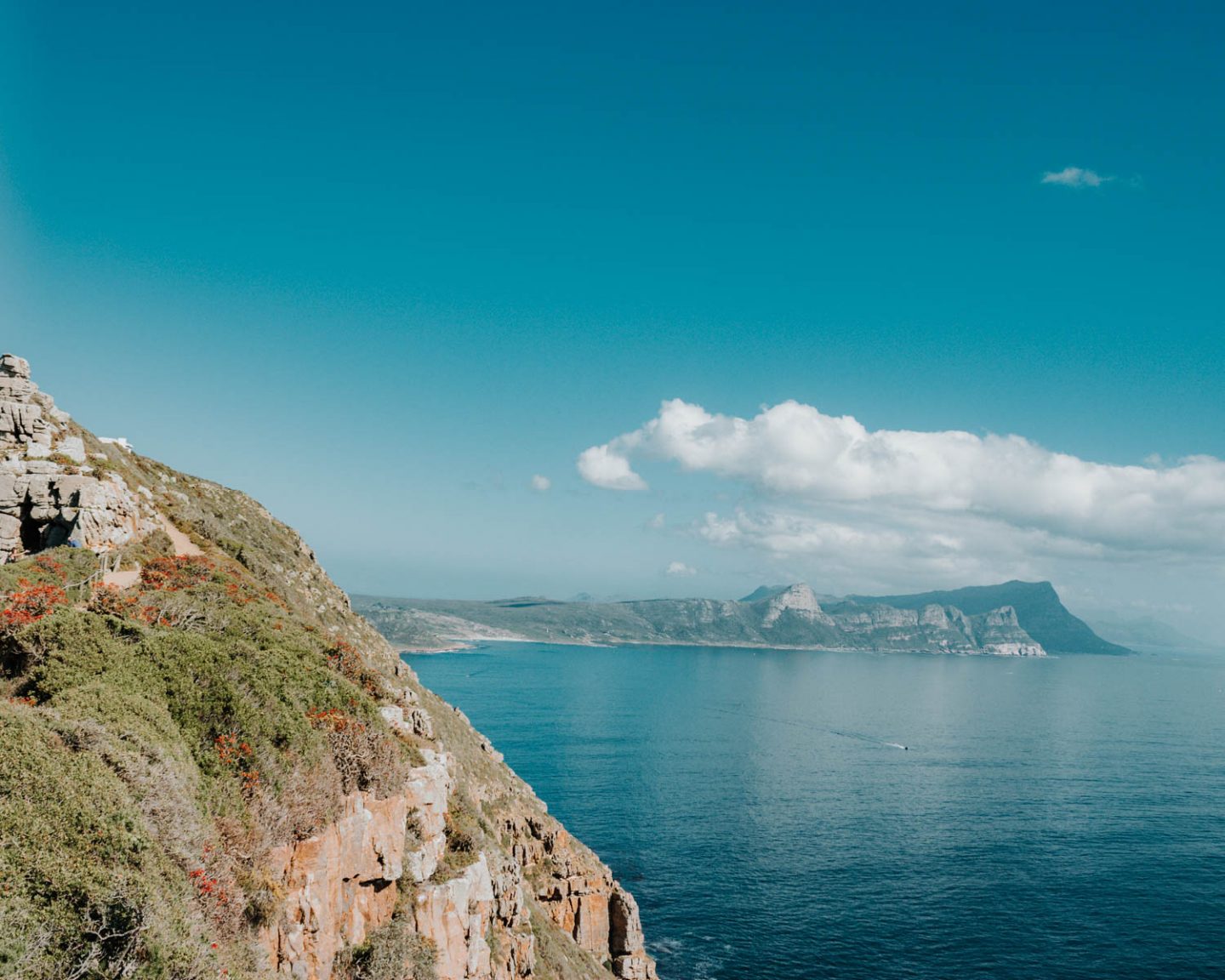 Dates: 23-24th April 2021
Max Group Size: 10 (2 spots left!)
Accommodation: Rooikrans cottages (each one sleeps 6)
Price & Payment Info: R1,900 – R2,300 (50% deposit due on application approval)
Package 1
What's Included
Professional hiking guide
1x pair of sunnies from Escape Society
Cape Point Entrance Fees for RSA **
2x lunch 1x dinner 1x breakfast
First Aid Kits
Sundowners
A wine hamper from Robertson Winery
1x tree planted on your behalf with Greenpop
What's Excluded
Transportation to/from Cape Point
Travel & Medical Insurance
Additional alcohol
Additional snacks
**Optional: R250.00 for your bag to get dropped off at the hut
**If you're an international traveller you'll pay R170-R340 for entrance into Cape Point
MENU FOR THE CAPE POINT HIKE TO GIVE YOU AN IDEA OF WHAT TO EXPECT:
Meal Plan curated and prepared by Jess from @curiousbynature_za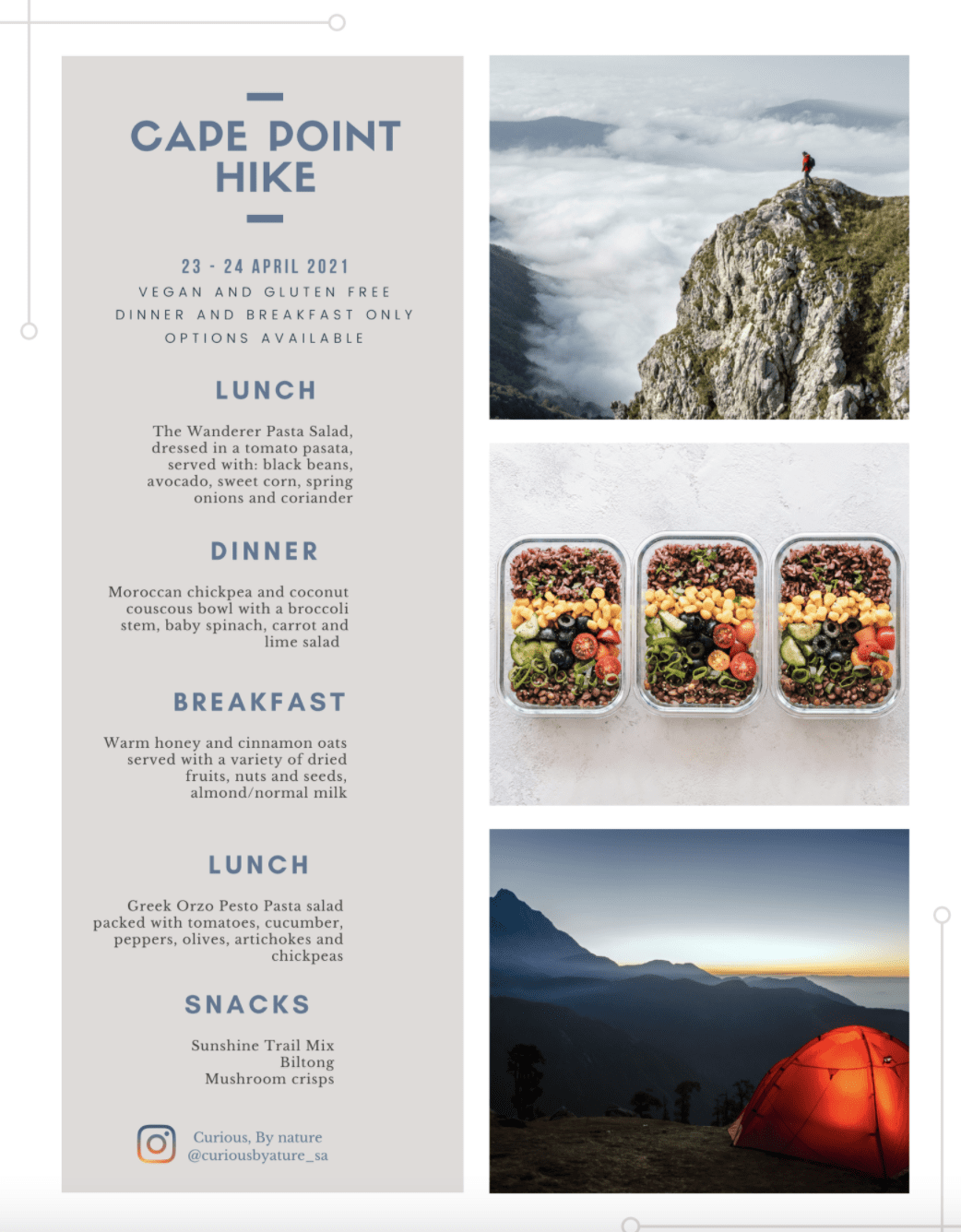 PACKAGE 2
What's Included
Professional hiking guide
1x pair of sunnies from Escape Society
Cape Point Entrance Fees for RSA **
2 meals (dinner & breakfast)
First Aid Kits
Sundowners
A wine hamper from Robertson Winery
1x tree planted on your behalf with Greenpop
What's Excluded
Transportation to/from Cape Point
Travel & Medical Insurance
Lunch
Additional alcohol
Additional snacks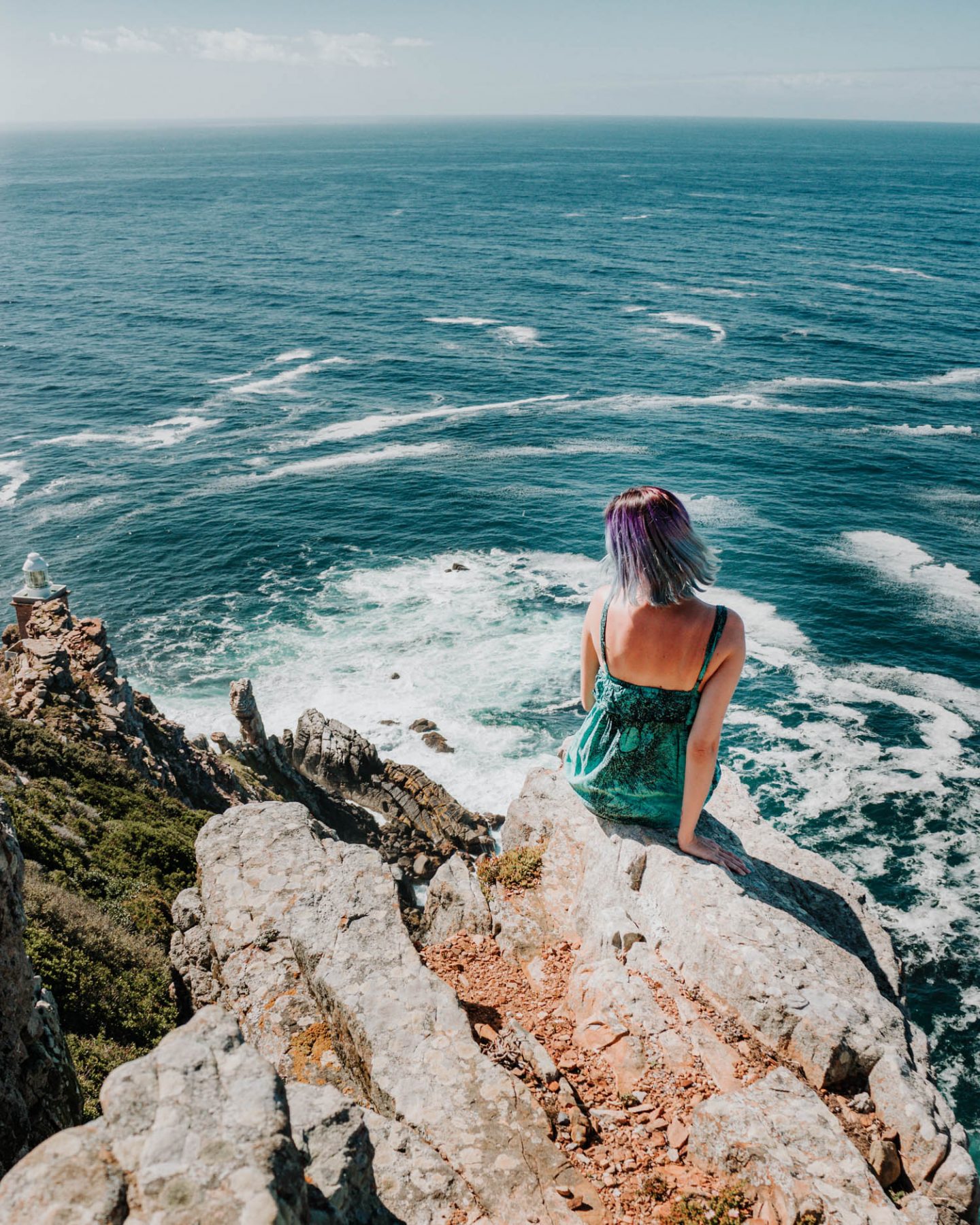 Why There is an Application Process: 
Lauren will vet all applications to:
Make sure everyone is who they say they are (for safety reasons).
Ensure everyone is coming on the hike for the right reasons.
This helps create a trip with an amazing group of people.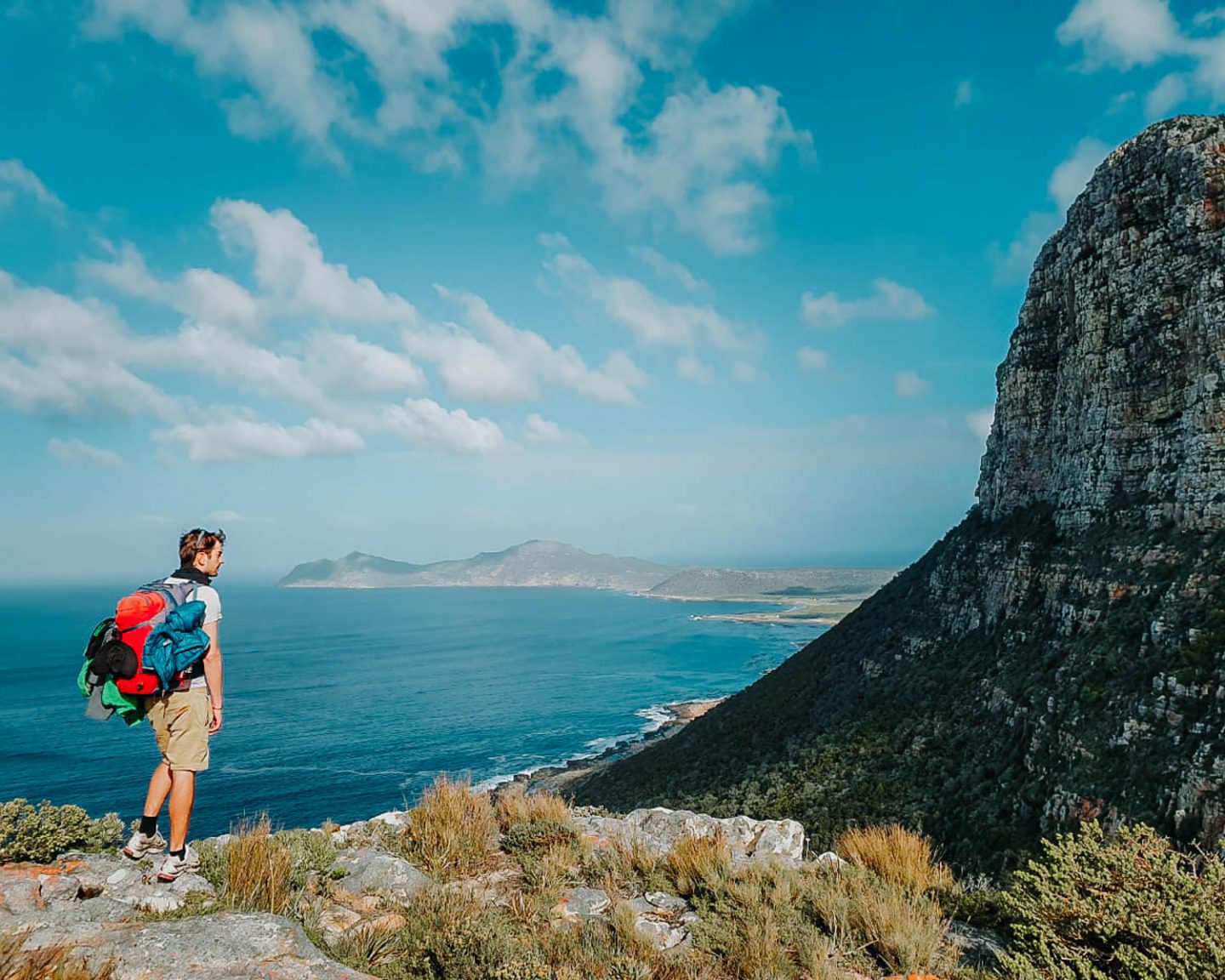 LAUREN MELNICK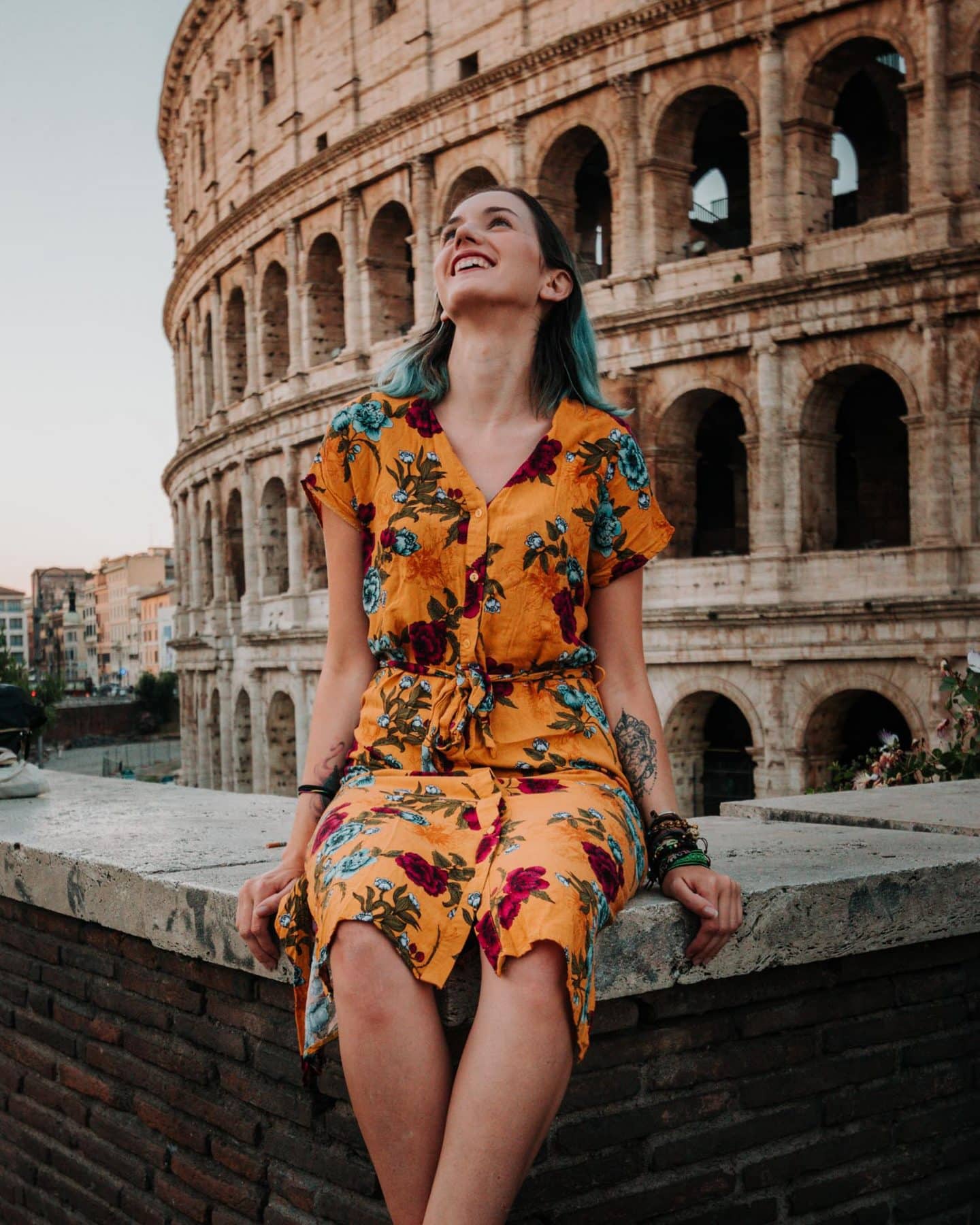 I'm Lauren. I'm a South Africa travel blogger, freelance writer and course creator. Over the last four years, I've travelled to over 30 countries and ticked off almost everything on my South African bucket list.
I've worked with numerous brands on campaigns like Hi-Tec, Ford South Africa, Canopy Tours South Africa, Reunion Island Tourism and shot product photography for local brands like Rowdy.
Over the years, I've conquered the Otter Trail, Mnweni (a gorgeous multi-day hike in the Berg), Mount Batur in Bali and a 3-day trek through Sapa, Vietnam.
I'm excited to meet you and be apart of your experience hiking around Cape Point!
Blake Dyason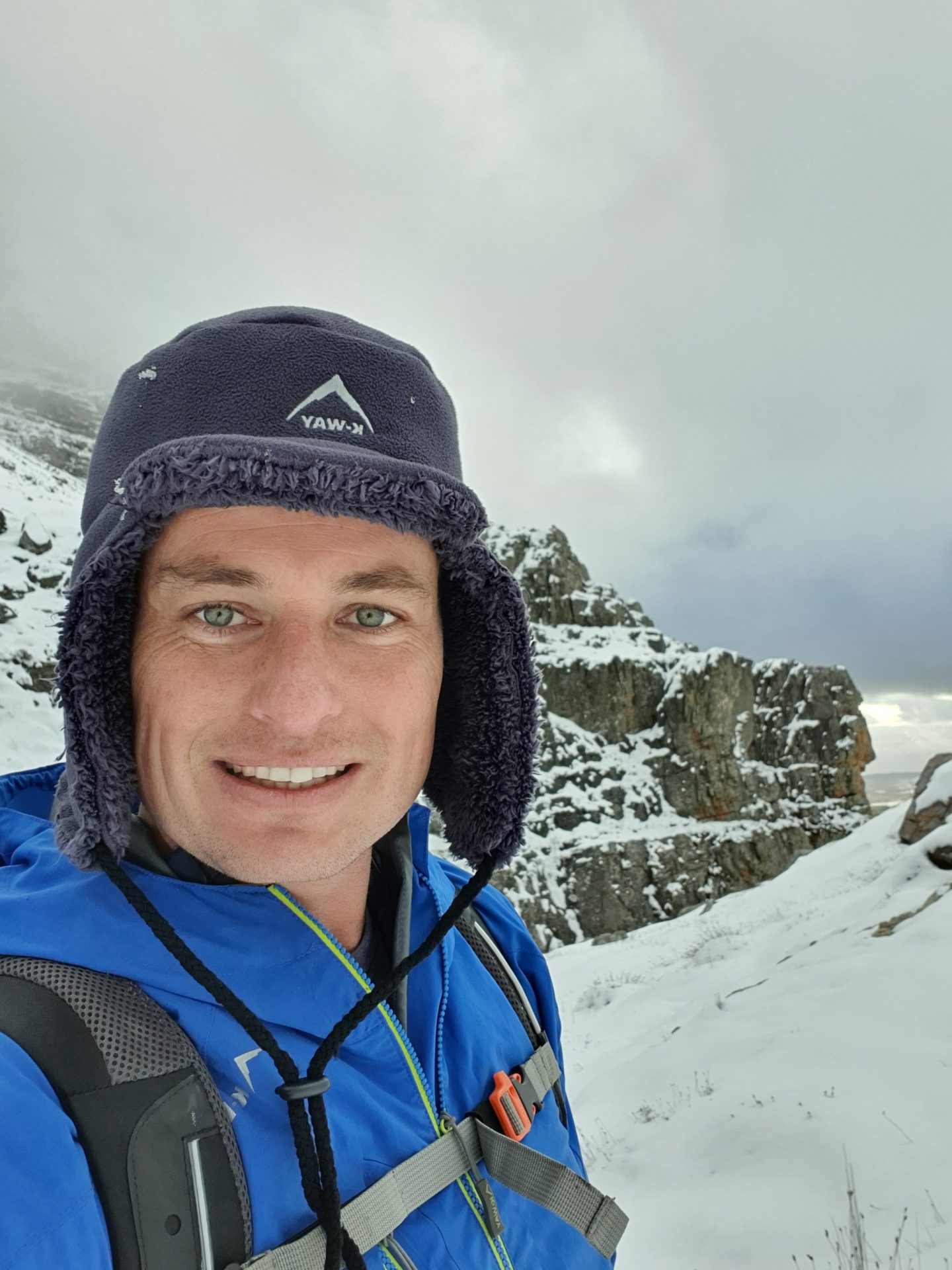 Blake Dyason is a qualified guide and an outdoor enthusiast having run, hiked and cycled across numerous countries and provinces.
Blake is passionate about adventure and protecting our natural environment, and in 2015, he founded Love Our Trails – an organisation focussed on protecting our environment.
Blake dedicated his life to making a difference after running a hundred miler trail run for a friend fighting cancer. He has co-founded Brownie Points a digital platform connecting people and companies to charities tracking and rewarding good deeds.
He also helps run an orphanage in Cape Town and is an activist for our planet. In 2015, Blake hosted Cape Towns biggest Cleanup, and Africas Biggest cleanup in 2018, campaigning against single-use plastic and driving awareness to conscious living.
IG: @blake_dyason
Cape Point Overnight Hike Itinerary
Day 1:
Arrive at Cape Point at 7 am for check-in
Start the hike by 8 am at the latest
Stop for lunch en-route
Reach the hut by 2 pm
Optional: 3km hike to the lighthouse for sunset
Dinner and drinks
Depending how everyone is feeling, and the weather conditions, we can learn the basics of astrophotography!
If you want help with photography, Lauren can help you out with hacks and posing tips.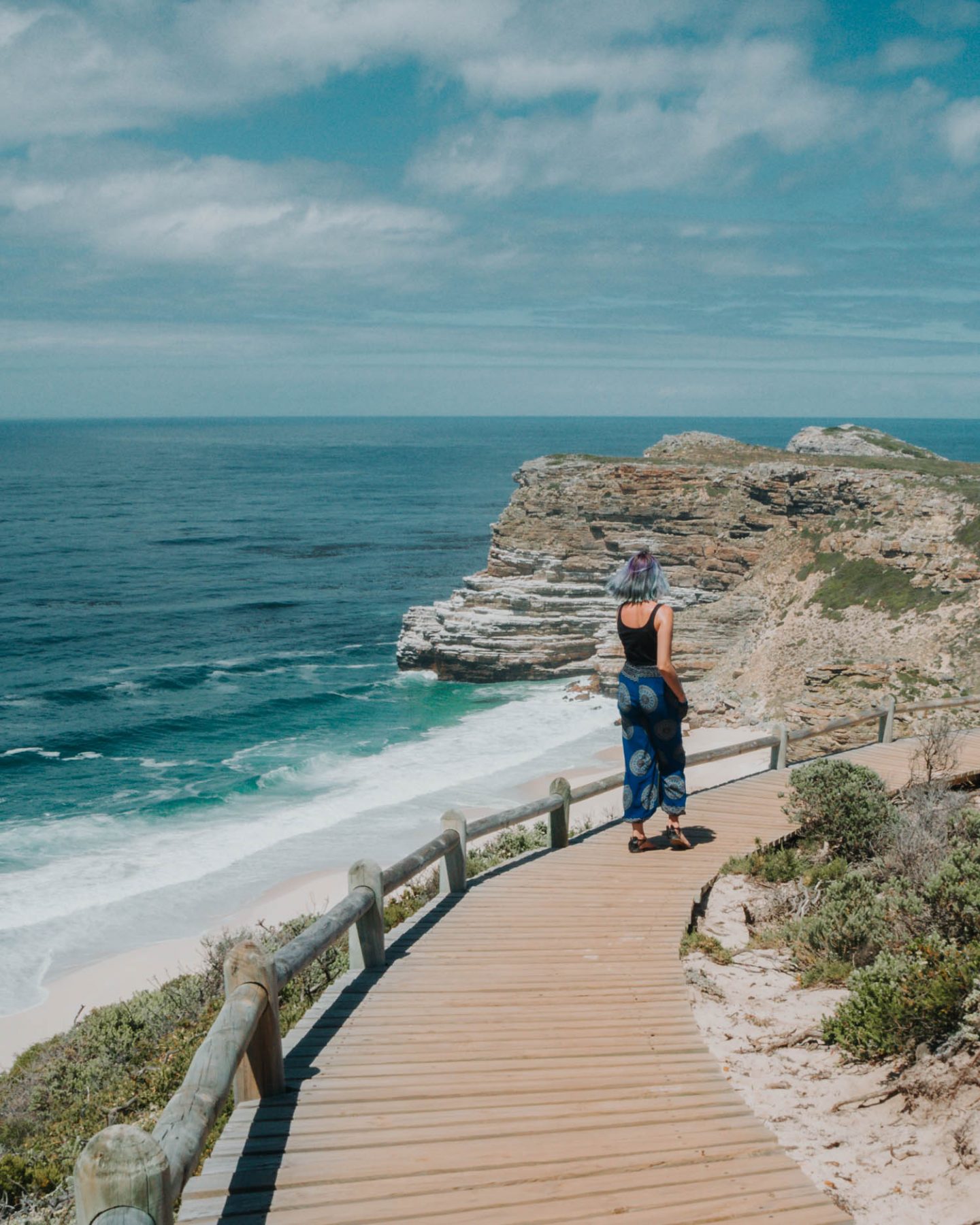 Day 2:
Wake up at 7 am and have breakfast
Start hiking by 8 am
Stop for lunch en-route
Finish the hike at 3:30 pm
Head back to Cape Town
Early risers can opt-in for a sunrise meditation and morning sun salutations before we start the hike.
A full packing list will be sent out to you once your application is approved and your deposit is paid.
But these are the essentials you will need:
Backpack
Sleeping bag
A hiking pillow
Toiletries
Light-weight towel
2-3l water capacity
Sun protection (sunnies, SPF 50+, hat etc.)
Rain gear (waterproof jacket, waterproof cover for your pack, dry bag for electronics)
Warm jacket
Headlamp
Missing some gear?
Let us know on your application and we can help you rent what you need!
Testimonials
(FROM PAST TRIPS CO-ORGANISED BY LAUREN FROM WANDERLUST MOVEMENT)
Celesté Polley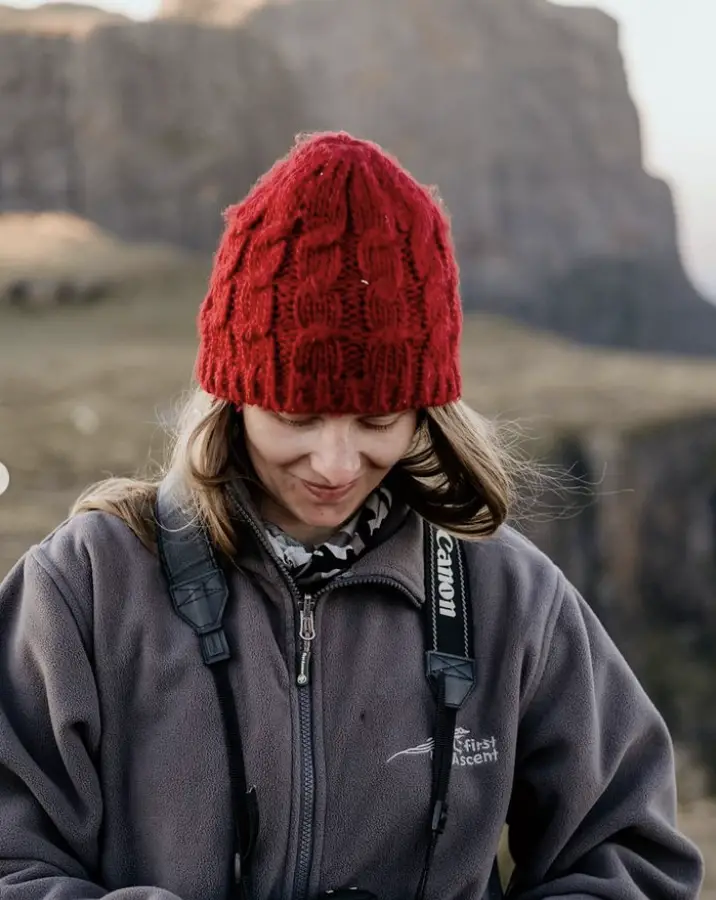 The Tugela Falls Hike delivered far beyond my expectations. I live for majestic mountains, fresh air, breathtaking scenery, rad humans, tasty food, magical vibes, and sunrise splendours on top of Amphitheatre, Drakensberg.
The host, guides, and yoga instructor are all beautiful humans and knowledgeable in their fields of expertise. I would definitely join another hiking adventure with The Wanderlust Movement and PathFinders_SA. Thank you for an epic adventure!
IG: @celeste_polley
Jessica-Lee De Freitas
The Tugela Falls Overnight Hike was the most incredible experience!
It honestly exceeded all of my expectations! The views were phenomenal and everyone was so friendly and helpful, I will definitely seek out more adventures with you all.
NOMPUMELELO
The retreat delivered on everything that it had promised.
I think it would be amiss if I did not mention this: The hosts were absolutely great company too – good vibes all around and well-versed in their field of expertise.
I would definitely do another retreat with Wild x Wanderlust; it was beyond amazing. I give it 5 stars.