Road to Remote
So you want to travel the world, but your bank account says HELL NO…
Your Instagram feed is full of people travelling to exotic far-flung destinations, working from cafes in London and chasing waterfalls in Bali…
It's what you want your life to look like… but you're chained to your 9-to-5 desk job with:
A stagnant salary
A asshole boss
A head full of dreams
A heart full of wanderlust
And only 21-days of leave
It's NOT the life you envision for yourself, BUT you don't know where to start…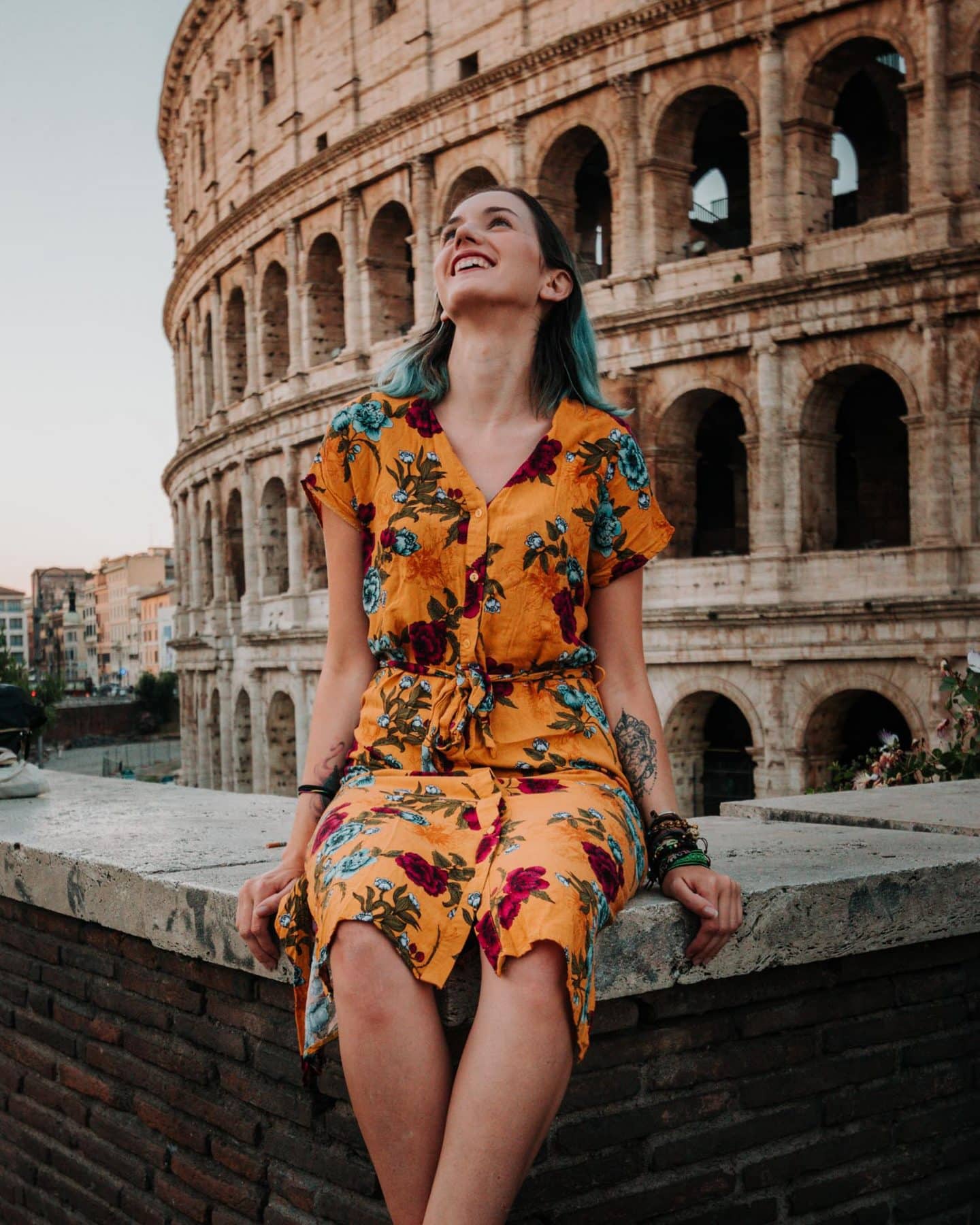 All you know for sure is that the location-independence lifestyle is for you
Sure, you've read some blog posts and watched a couple of YouTube videos, but everything feels so:
Vague
Complicated
Not tailored for you
GOING REMOTE IS ALSO SCARY AF…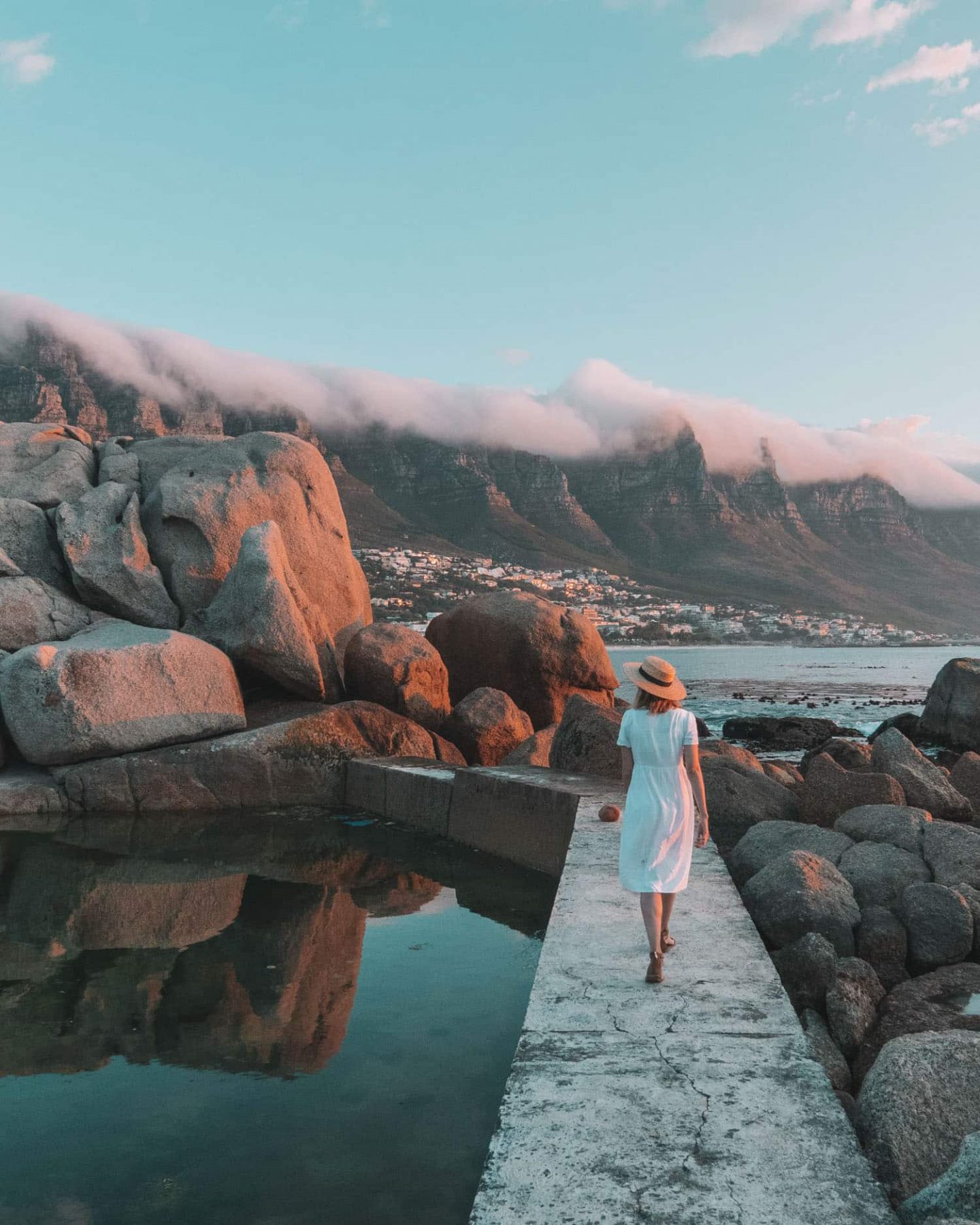 YOU'RE WORRIED

you're not going to make ANY money or run out of money.
YOU'RE TERRIFIED

of failing and everyone judging you.
YOU'RE SHITTING YOURSELF

that you don't even have ENOUGH money to go remote
YOU'RE STRESSED

about those pesky scammers, finding reliable sources and empty promises
And then there's

TAXES

. What the hell happens with that?!
You want a location independent business so you can…
TRAVEL THE WORLD whenever you feel like it (instead of hoarding your leave days for one holiday a year).


Get rid of that annoying cap on your salary and PAY YOURSELF the salary you deserve.


STOP WORKING FOR SOMEONE ELSE and having to deal with their shit day in and day out.


Wake up WHENEVER YOU WANT, skip the morning commute and work at home, your favourite coffee shop or a co-working space in Paris.
Introducing Road to Remote
A eight-Week Step-by-Step Roadmap to Turn Your Dream of Location Independence into a Profitable Online Business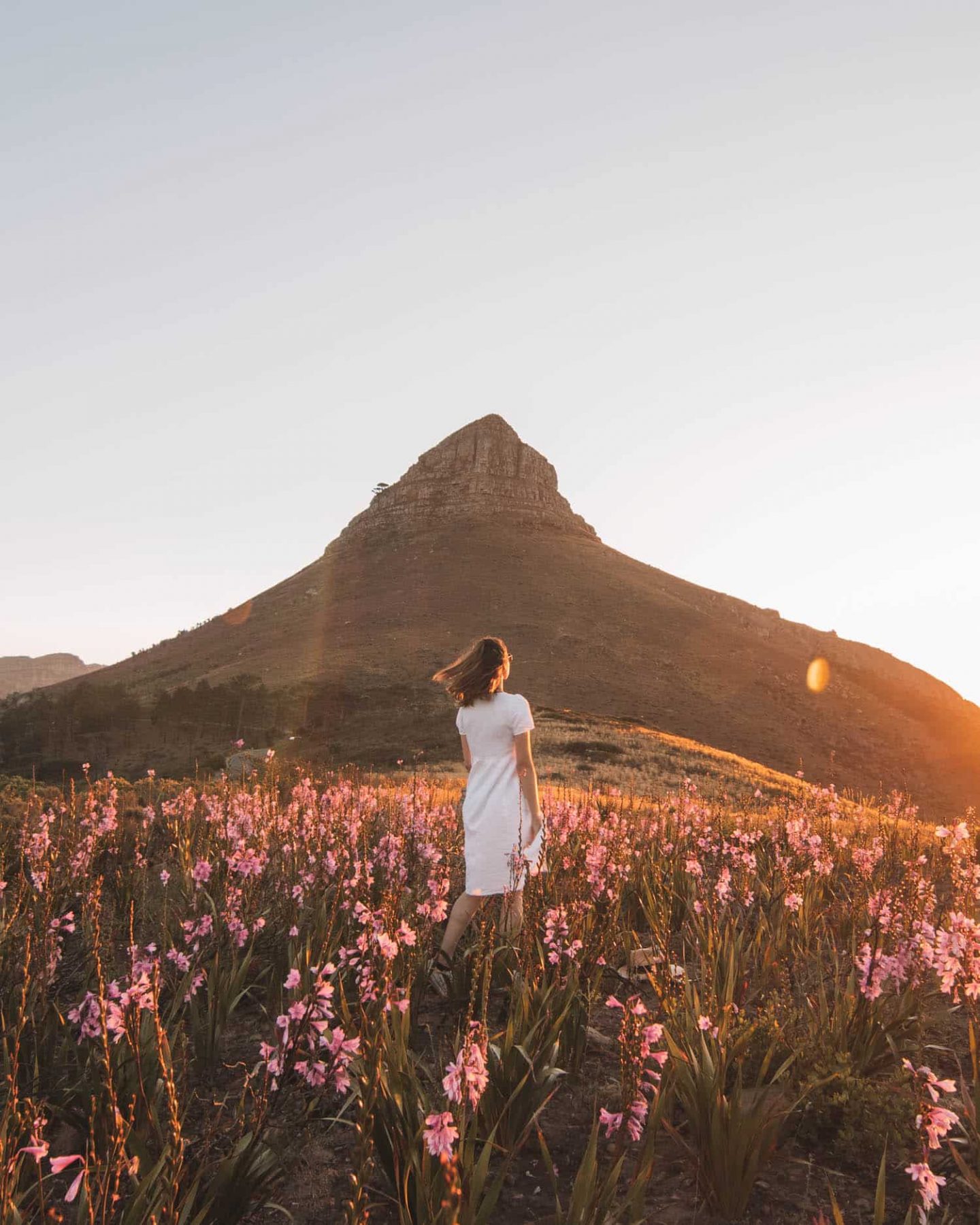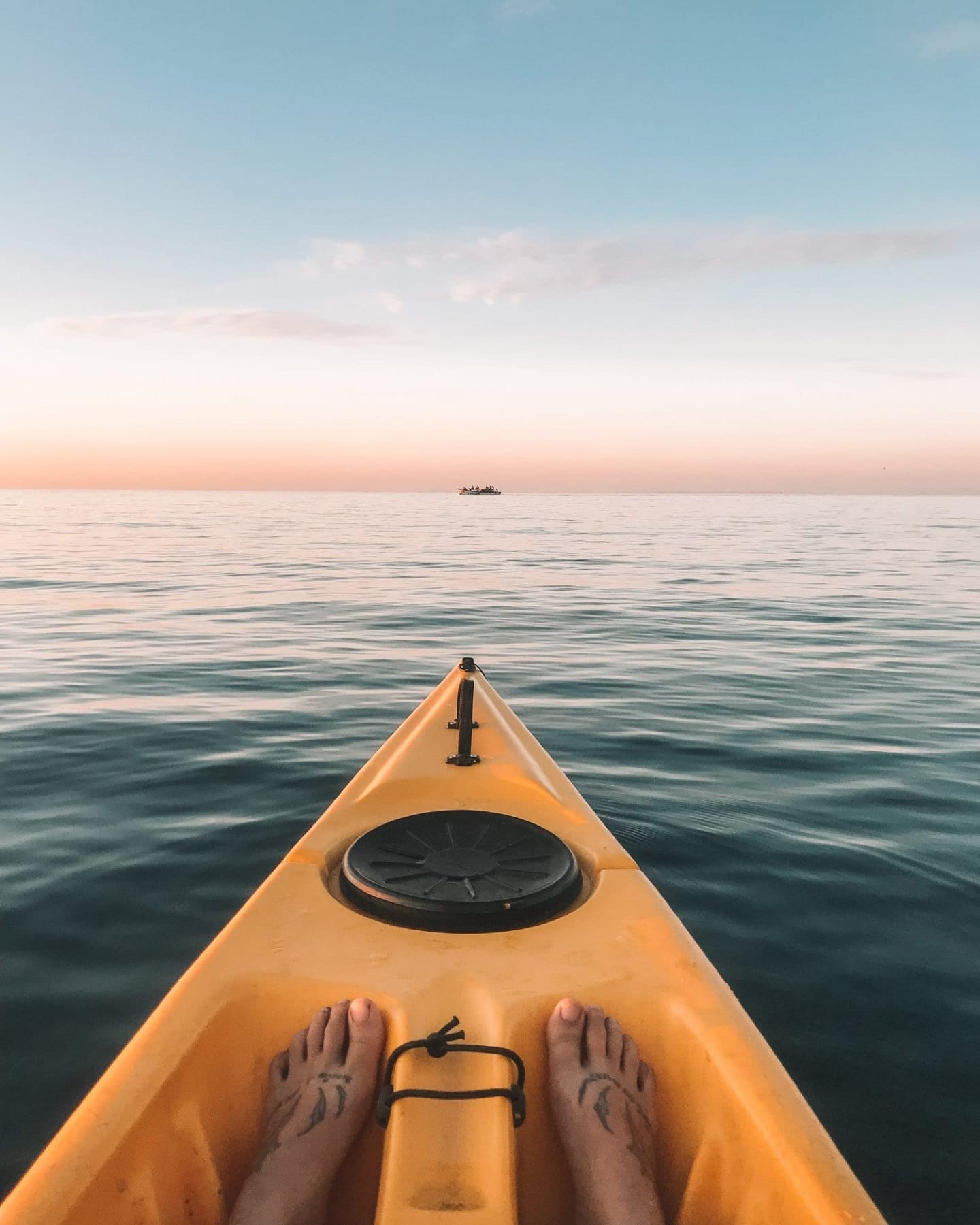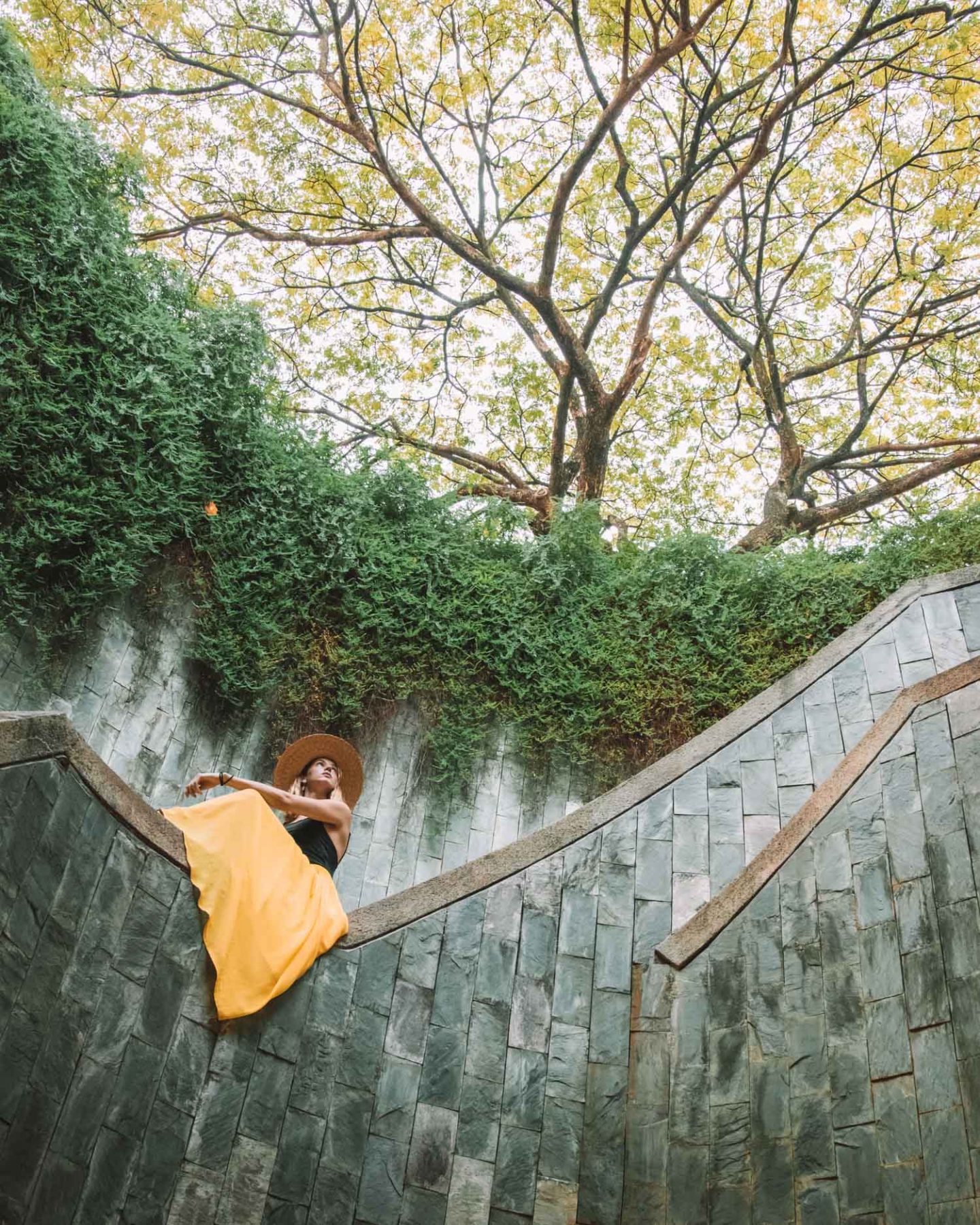 This course is the exact method I used to build my remote business and TRIPLED my salary from $850 to $2400+ per month.
Here's what you get with Road to Remote:
THE ROAD TO REMOTE SIX MODULE FRAMEWORK

designed to show you the EXACT steps you need to follow to run a profitable and sustainable remote business. With LIFETIME access.
1-ON-1 COACHING CALLS

to dive deep into your business and mindset (+ benefit from hearing others getting coached). This is your chance to get 1:1 coaching and all your questions answered. All calls are recorded so you can go back and re-watch whenever you feel like it.
ACCESS TO A PRIVATE FACEBOOK MASTERMIND COMMUNITY

where you can network with other women on the same journey, have your questions answered, create lifelong friends and get all the FEEDBACK, SUPPORT and ACCOUNTABILITY you need to succeed.
WEEKLY ASSIGNMENTS AND WORKBOOKS

to push you to take ACTION on each module and hold you accountable.
TEMPLATES AND SWIPE FILES

for you to use. Includes my PERSONAL pitching templates, e-mail sequences, contracts and on-boarding documents.
PERSONALISED FEEDBACK

I'll be available to help you generate ideas, work through any mindset blocks, and support you during any BREAKTHROUGHS or BREAKDOWNS.
A FULL RESOURCE LIBRARY

of all the TOOLS you need to run a location independent business so that so you can quit spending so much time on Google.
ENROLLMENT IS OPEN
Road to Remote Self-Study
Select this option and receive:
Immediate access to the course
Immediate access to the private Facebook Group
All freebies & bonus masterclasses
30min 1-on-1 strategy call
Road to Remote One-on-One
Select this option and receive:
Immediate access to the course
Everything else in the self-study option
x8 45-min private coaching calls with me
8-weeks of 24/7 Whatsapp support
SOLD OUT
"I've built a goddamn business yo! Like seriously it's a proper little business that is already getting so much attention.

The beginning modules of this course are so imperative to building a business and finally knowing myself and my strengths made it that much easier for me to create the brand of my dreams." – Jemma Park
Here's an Overview of the Steps You'll Get …
Module 1 // Your Mindset & Skills
THE LIMITING BELIEFS THAT ARE HOLDING YOU BACK

will get served their eviction notice.
IDENTIFY THE SKILLS AND KNOWLEDGE

you can use to go remote and what you need to learn.
Module 2 // Finding your niche
WHO IS YOUR IDEAL TARGET AUDIENCE?

We're going to unpack which part of the market gives you that HELL YES feeling.
Module 3 // Market Research
DOES YOUR TARGET AUDIENCE NEED YOUR SERVICE?

You are going to spend an entire week talking to people in your niche to VALIDATE your business idea.
Module 4 // Creating Your Service
HOW TO STRUCTURE YOUR SERVICES AND FIGURE OUT YOUR RATES,

so you have enough money to travel and pay you all your bills.
Module 5 // Pitching Your Services
LEARN HOW TO WRITE COMPELLING PITCHES

for cold emails and job boards that land you clients.
Module 6 // Your Business Tools
ALL THE TOOLS YOU NEED TO RUN A SUCCESSFUL REMOTE BUSINESS

with free and paid options. As well as what you need right now and what you can invest in later.
Once You Click That Button and Enrol…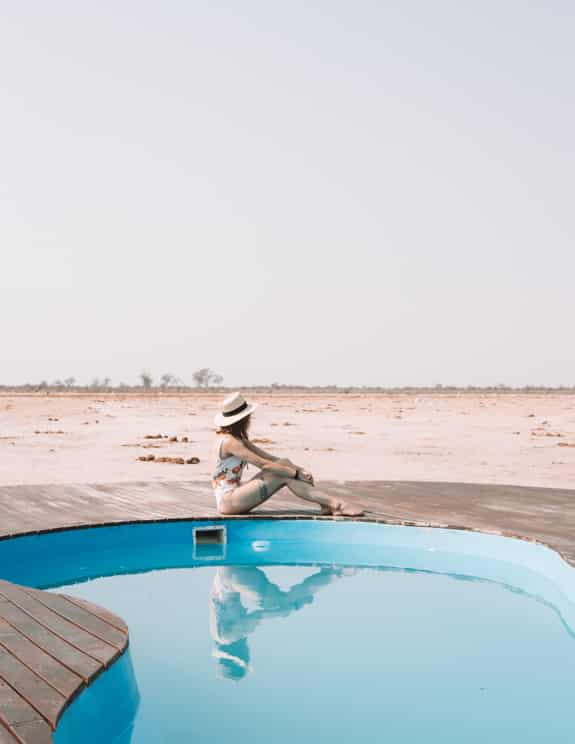 You'll get a CONFIRMATION EMAIL with all of the important details: Where to log in, how to do it, etc.


You'll receive access to the WELCOME MODULE to get you hyped and give you an overview of what to expect.


When you enrol will get immediate access to Module 1. The modules will be released one at a time to give each week your full attention.


Access to the PRIVATE Road to Remote Facebook Group. Introduce yourself and meet your new business BFFs.
And did someone say BONUSES?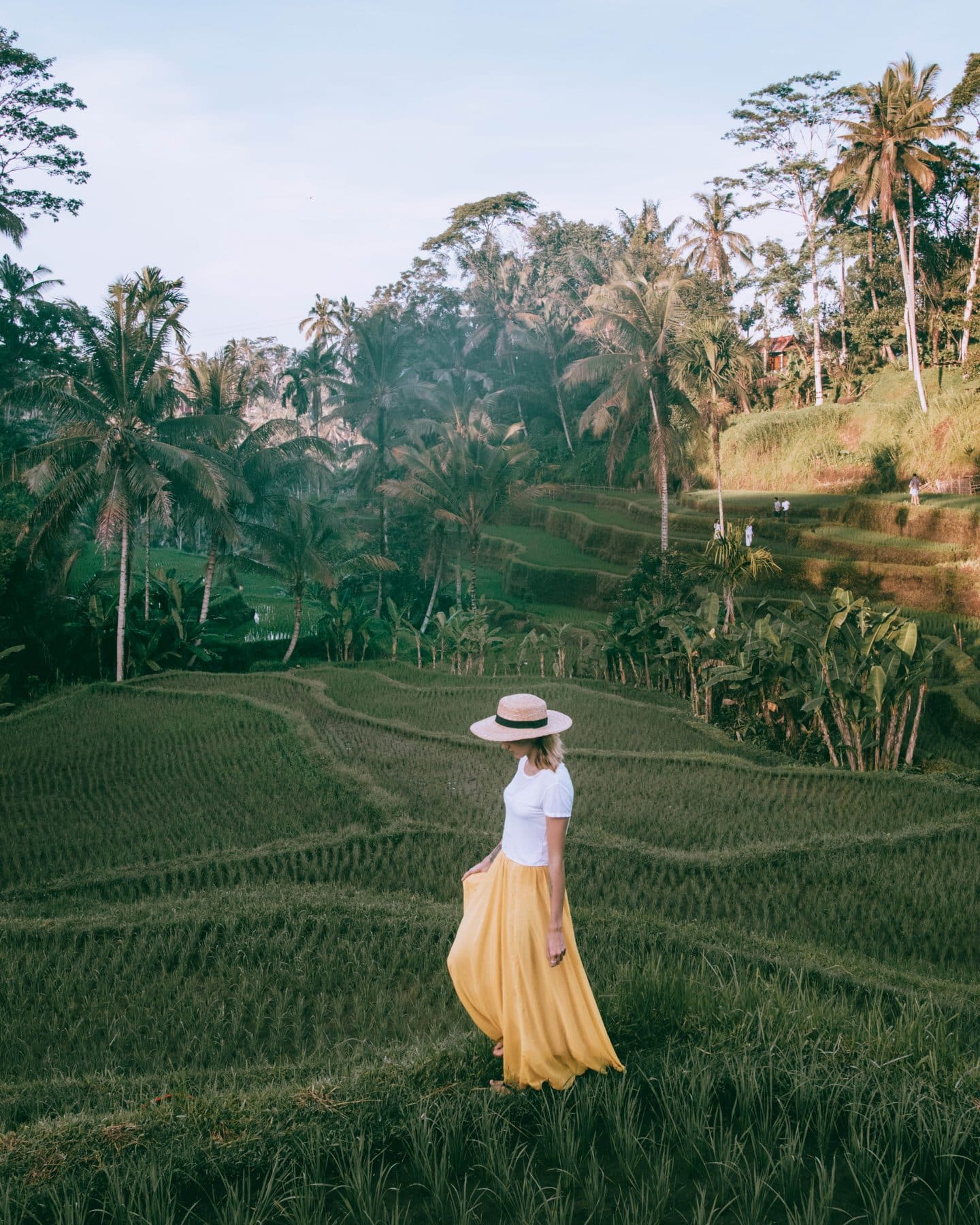 A copy of my PITCHING TEMPLATES E-BOOK so you can write a perfect pitch every single time.
30-days of JOURNALLING PROMPTS so you can continue to work on your mindset.
Client INTRODUCTION, WELCOME and GOODBYE templates.


Build your WEBSITE in 7-days checklist.
30-minute 1-ON-1 CALL so we can dig deep into what you want to achieve by the end of these eight weeks.
You'll also get access to these bonus masterclasses:
My personal

PINTEREST STRATEGY

that I've used to grow my account to

2 MILLION

monthly views.
My

KEYWORD RESEARCH STRATEGY

to help you create content people are actually looking for.
ENROLLMENT IS OPEN
Road to Remote Self-Study
Select this option and receive:
Immediate access to the course
Immediate access to the private Facebook Group
All freebies & bonus masterclasses
30min 1-on-1 strategy call
Road to Remote One-on-One
Select this option and receive:
Immediate access to the course
Everything else in the self-study option
x8 45-min private coaching calls with me
8-weeks of 24/7 Whatsapp support
SOLD OUT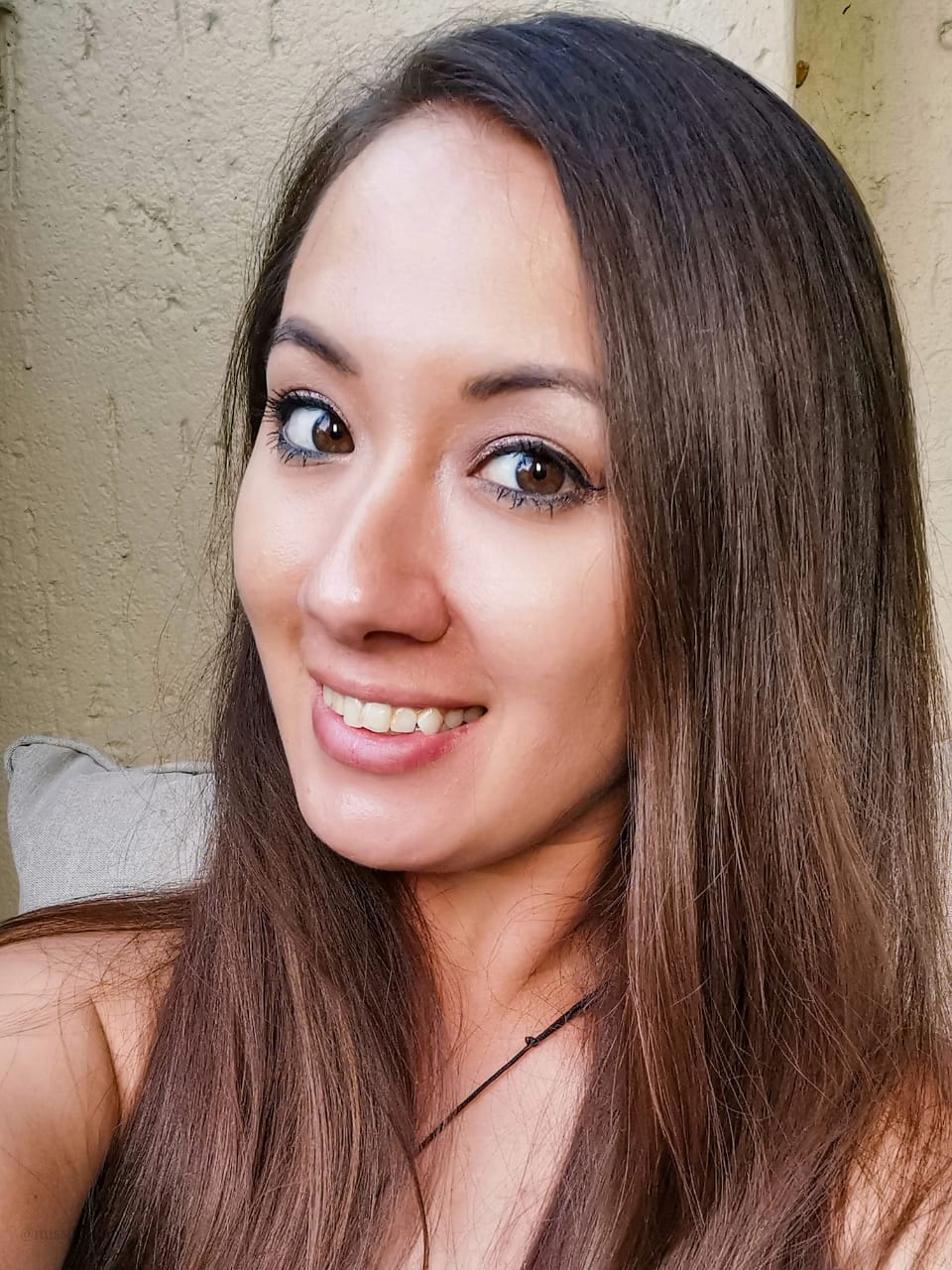 "Road to Remote was truly empowering! It gave me incredible insight into how remote work and online businesses function. It challenged me in ways I couldn't imagine and got me to dig a little deeper. Lauren is an insightful coach who shares resources and pushes you to question self-imposed constructs." – Jina Min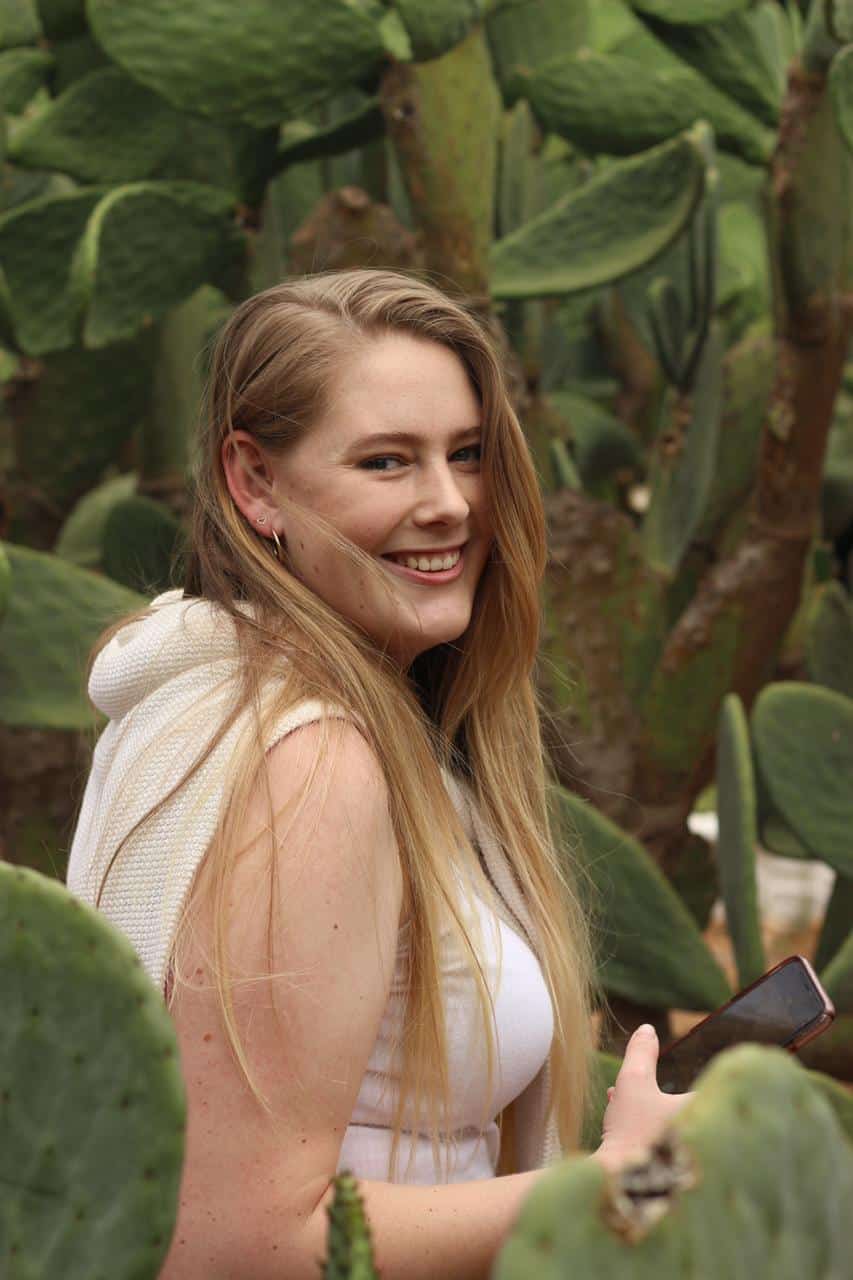 "I have built relationships with brands that was only possible through the confidence this course had given me and now I have a whole list of potential clients that I can approach with solutions specific to their needs. All thanks to the teachings of Road to Remote. My online business is only a week or two away from launching which is complete 180 from when I started this course.
I've met amazing women that have empowered me and taught me so much through sharing their own journeys and I now feel like a boss ass b*tch! It feels so surreal but I actually have a business… I started with nothing and 6 weeks later (feels like 2 because the time flew by) I now have a legitimate business." – Shannon Moss
"I've gathered an arsenal of strategic tips and processes from Lauren that will no doubt help me succeed in my remote work journey. I feel incredibly prepared. This course has empowered me with a strategic focus for my business and lots of practical steps which I have already begun implementing.

Road to Remote was easy to understand, well presented and the examples and downloadable worksheets are really helpful. The pitching tips and examples are super helpful, as well as the tips on how to optimize my Instagram profile. I also really enjoyed our coaching calls!" – Elise Kirsten
You Could…
Spend 4-years (like I did) at the University of Google.
Or you could take the SHORTCUT and work with a coach who can hold you ACCOUNTABLE and save you TIME figuring out everything by yourself.
You've Probably…
Consumed free content before, but LET'S BE HONEST.
Those blog posts are usually SUPER VAGUE, with no ACTIONABLE information. Road to Remote is that step-by-step guide you've been searching for.
You're Thinking…
"Now is not the time" but when is the right time?
How much longer are you going to wait to start that LOCATION INDEPENDENT business of your dreams?
How many more years are you going to dedicate to your corporate job with only 2-weeks leave?
In six weeks, you could be on-boarding your first PAID client and one-step closer to buying that ticket to Bali.
You're Feeling…
Afraid to invest. I totally get it.
I had that exact same thought when I INVESTED in my first group coaching program.
I felt STUCK with my progress and knew I could do so much better, but I didn't know how to solve my problem. I didn't want to keep stumbling around, making mistakes and not seeing RESULTS.
The solution? Investing in MYSELF and working with someone who has been there, done that and got the t-shirt.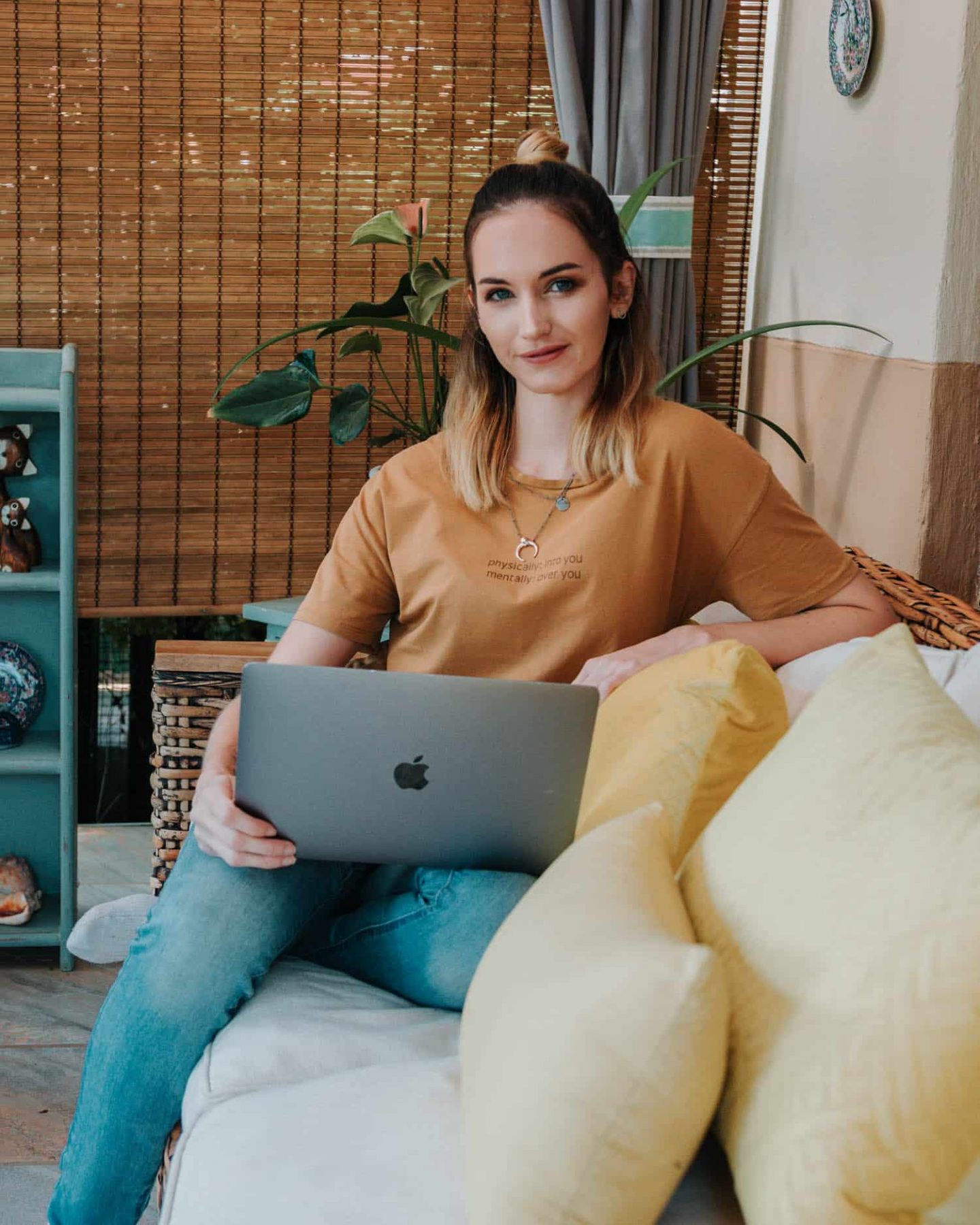 Your investment for Road to Remote?
6 Modules
8 weeks of coaching + support
Access to a private Facebook group
30-minute 1:1 coaching call
Pitching templates e-book
ENROLLMENT IS OPEN
Road to Remote Self-Study
Select this option and receive:
Immediate access to the course
Immediate access to the private Facebook Group
All freebies & bonus masterclasses
30min 1-on-1 strategy call
Road to Remote One-on-One
Select this option and receive:
Immediate access to the course
Everything else in the self-study option
x8 45-min private coaching calls with me
8-weeks of 24/7 Whatsapp support
SOLD OUT
Road to Remote is a self-study or one-on-one coaching program.
One-on-one SPOTS ARE LIMITED so I can give you individual attention and support you through your journey.
"I feel like I'm a million steps ahead of where I was when I started this course. The content is easy and so helpful. I feel so positive after doing this course. I got the confidence to write pitches that are getting responses. I niched down to a point where I feel more comfortable about what I'm doing and who I want to do it for. And I'm getting engagement from potential clients. Lauren is an amazing coach and this course will help anyone feeling stuck in their remote journey!" – Becky Gower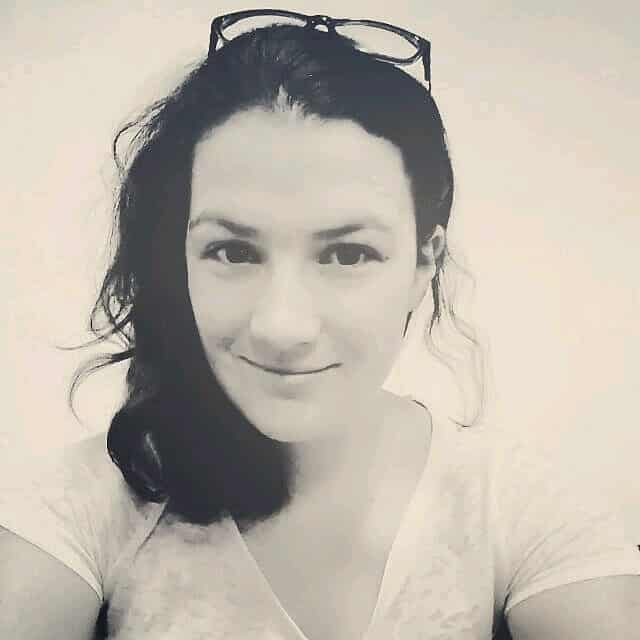 "The course content was so much more in-depth than I had expected. It was well set out, easy to follow, and made an impression. I have identified my niche, my potential customer base, offers for this base, ways to communicate my offerings and skillsets, and how to get clients. So pretty much, everything I needed!

I realised I was underselling myself, and to a partially incorrect target market. I have also learned more about my niche and competition through market research, and realised that there is a place for me despite that little voice that said there wasn't." – Samantha Gibb
In Case We Haven't Probably Met Yet…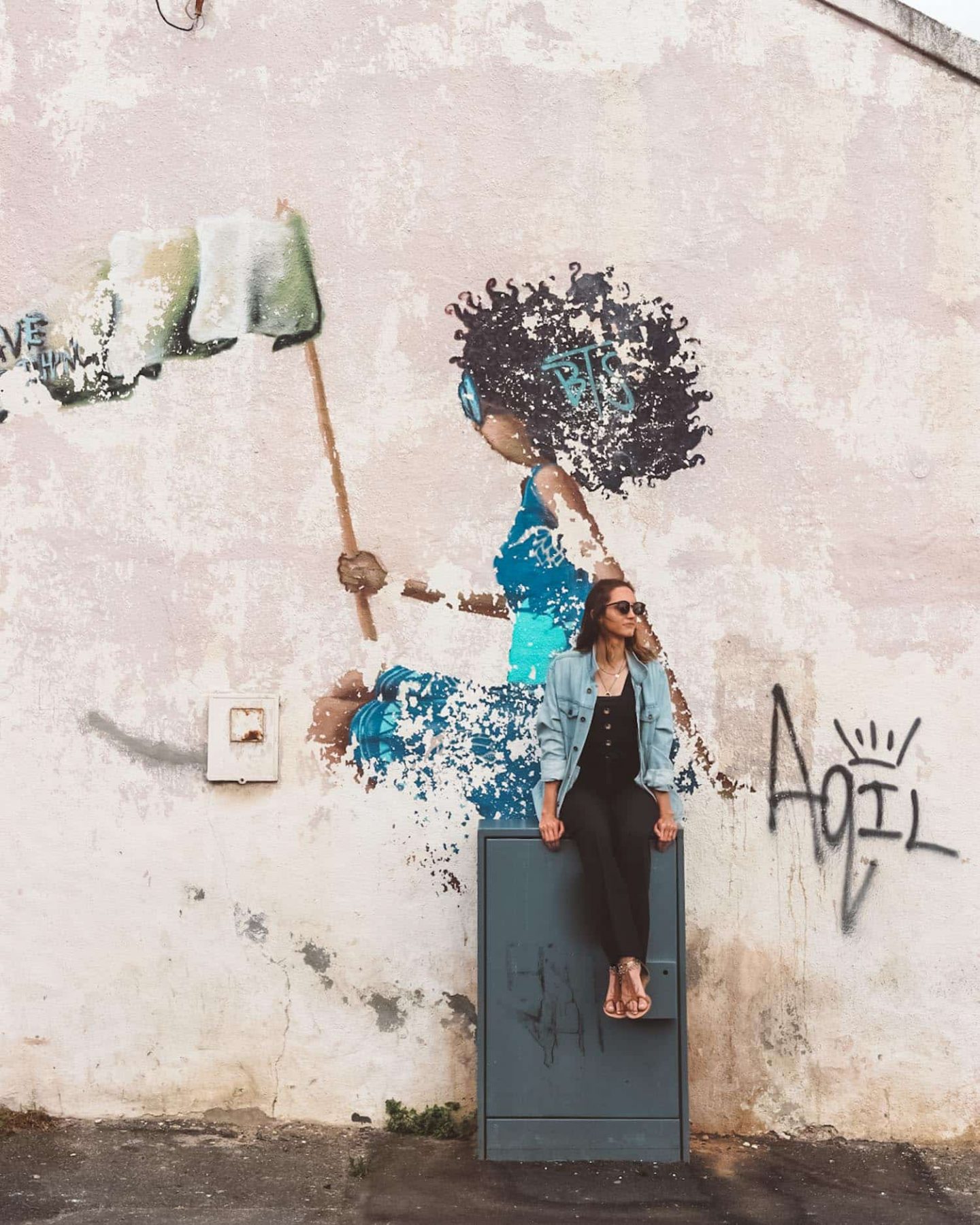 I'm Lauren. I've made it my mission to help women (like you) travel more by creating an online business that gives time freedom and location independence.
My biggest value is honesty. I pride myself on cutting out the bullshit. I don't want you ever to feel like you're getting fluff. Your success is important to me because I want you to experience how location independence has transformed every single aspect of my life.
In the last four years, I went from earning $800 per month to making as much as $2300, $3000 and even $3500 with my freelance writing business.
I am passionate about helping women achieve freedom in their lives.
Whether it's the freedom to get on a plane whenever you want, financial freedom (say goodby to that salary cap) or time freedom to plan your life around work instead of the other way around.
Road to Remote is the road map you're looking for IF…
You've always wanted to ditch your desk and buy that plane ticket, but you

DON'T KNOW WHERE TO START

. You know you can make this digital nomad lifestyle work if you had a step-by-step plan to take all the guesswork out of the equation.
You know you're not meant for the 9-to-5 life. You want that TIME FREEDOM and ability to travel whenever you want as long as you want.
You don't mind a little hand-holding when it comes to learning how to run a remote business. You're sick of trying to figure everything out via the University of Google. You just want someone to tell you

WHAT TO DO

and

HOW TO DO IT

.
You have an IDEA of what you want to do, but you're not really sure if it's going to work out. You're plagued by thoughts like "Why would anyone buy from me? I don't want to waste my time" and "How do I even begin to compete with everyone else? Is there even space for me?"
You're at the

BEGINNING

of your location independence journey. You've never done this before, but you're shivering with anti…..caption when you think about what your life could be like with a business that lets you work from a beach in Fiji or a cafe in New York City.
You've tried to turn that idea into a sustainable and profitable business before…but it didn't go anywhere. You feel like you've missed

VITAL STEPS

, but you can't figure out where you went wrong.
You're over this whole location independence thing feeling so hard when other people make it look so easy. You're ready to roll up your sleeves,

TAKE ACTION

and figure out this online business thing once and for all. You need this thing to

WORK

!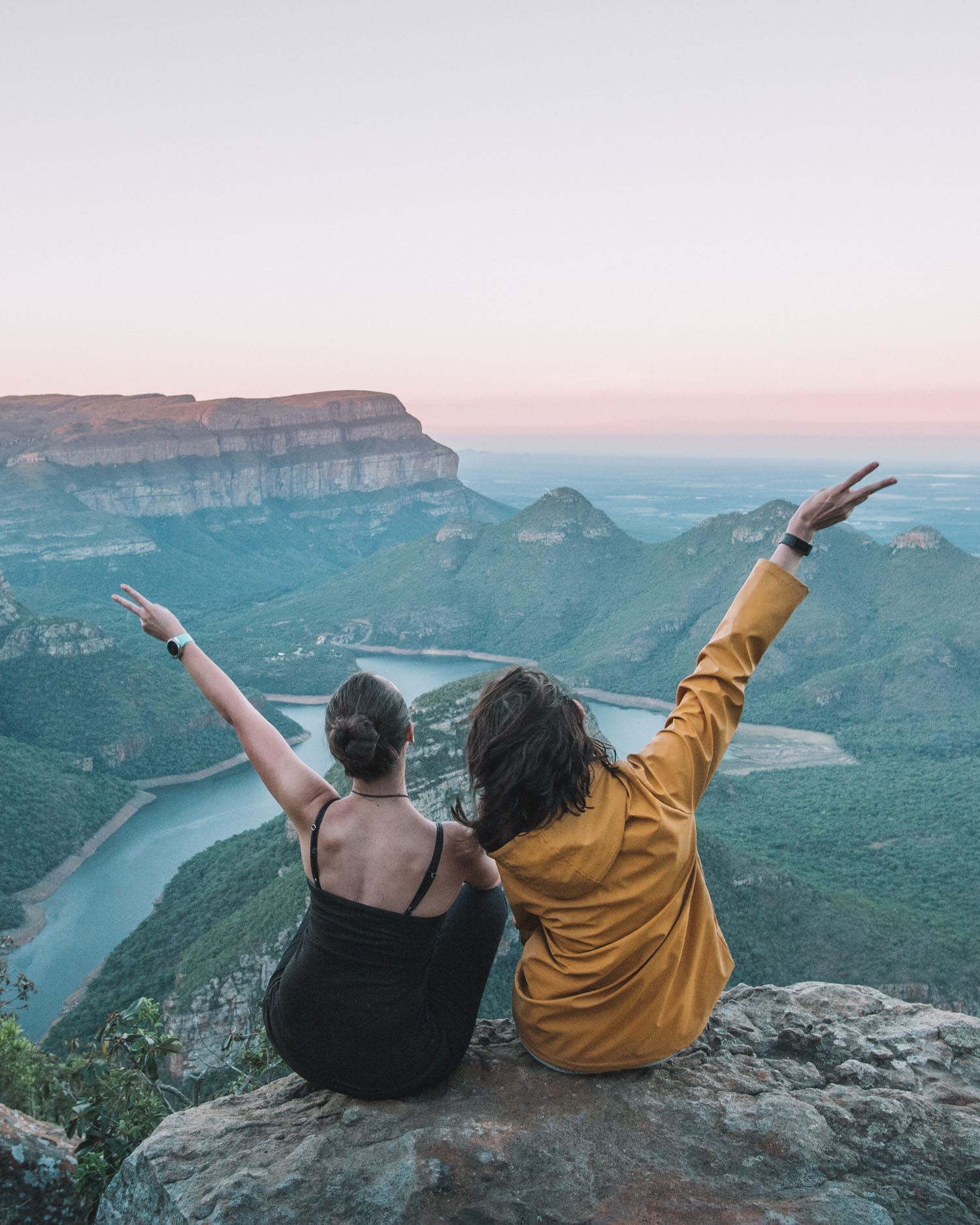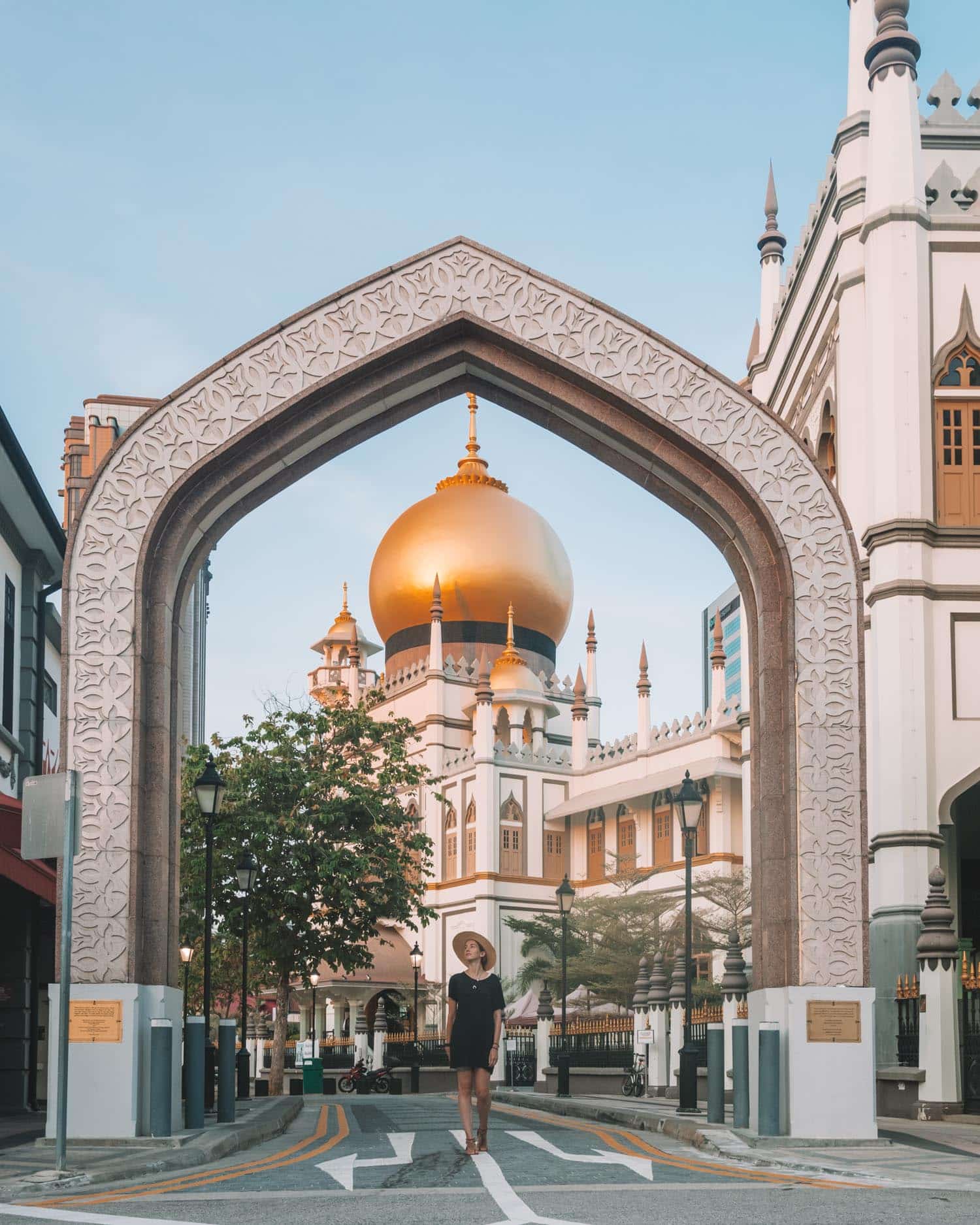 Here's what others have asked before working with me!
I just don't think I can spend that right now! Isn't there a payment plan?
Yup! If you can't pay in full, you can split the cost over 4, 6 or 8 months.
What's the difference between self-study and one-on-one?
The difference between self-study and 1-on-1 is the level of support. If you feel like you only need access to your coach occasionally self-study is for you. You can post your homework or questions in the group and I'll answer within 24-hours.
But if you're someone who needs accountability, you feel you need extra support to achieve your goals, and you're not comfortable in group settings – one-on-one is designed for you!
I don't think I have time for this?
Road to Remote is an eight-week course that is designed to fit in with your busy lifestyle. You'll gain access to each module one week at a time and the homework is enough to help you get results, but not too much to make you feel overwhelmed.
And if life gets in the way and you don't finish all six modules by the end of the program, you'll have lifetime access to the coursework.
What if I've never worked for myself?
That's totally okay! You're exactly who Road to Remote is for. The course is designed to help create the framework of a location independent business and give you all the tools to work for yourself.
What topics do you cover?
Road to Remote covers:
Working through the blocks that are stopping you from going remote


Finding your niche


Market and competitor research

Creating packages your clients actually wanting and figuring out your pricing structure


How to pitch yourself on job boards, send cold emails and use social media to attract your ideal client


All the tools you need to run an online business from contracts to testimonials, setting up a website and taxes.
I have more questions—how can I get in touch?
You can reach out to me on Instagram. My handle is @thewanderlustmovement. Slide into my DMs with your questions and let's chat!
At this point, it comes down to this:
How much longer do you want to work for someone else?
You've spent HOURS on Instagram living vicariously through other peoples feeds.
You KNOW you would be so much happier working for yourself (without a salary cap) and travelling the world on your terms.
And with a ROADMAP to create a remote business, you could get started.
Join Road to Remote and let me help you:
TRAVEL MORE

without having to ask your boss to sign off on your leave request.


Combine your

PASSION

with making those sweet dollar, dollar bills.


Break down everything you need to know to start a sustainable and

PROFITABLE REMOTE BUSINESS

.


Finally take

ACTION

and start living the life you're always scrolling past on the 'gram.
Save yourself the time and frustration of figuring out everything by yourself.
ENROLLMENT IS OPEN
Road to Remote Self-Study
Select this option and receive:
Immediate access to the course
Immediate access to the private Facebook Group
All freebies & bonus masterclasses
30min 1-on-1 strategy call
ONLY 12 SPOTS AVAILABLE!
Road to Remote One-on-One
Select this option and receive:
Immediate access to the course
Everything else in the self-study option
x8 45-min private coaching calls with me
8-weeks of 24/7 Whatsapp support
SOLD OUT