Last Updated on August 8, 2020 by lauren
Malawi has been on my bucket list for years! Ever since I first heard about Lake Malawi, Mumbo Island and their annual music festival Lake of Stars, I've have dreamt about exploring the country.
In 2019, my dreams turned into reality when I spent a week in Malawi on Mumbo Island. While I only got a taste of what the country has to offer, I can't wait to return to explore the national parks and everything else.
But Malawi is a destination where you need to consider the weather. The climate in Malawi is categorised by two distinct seasons, dry and wet, and both offer very different experiences for travellers.
Trust me; you don't want to fork out dollar bills for a game drive, get stuck in some mud and see zero wildlife.
Here's the best time to visit Malawi!
Dry Season: May to October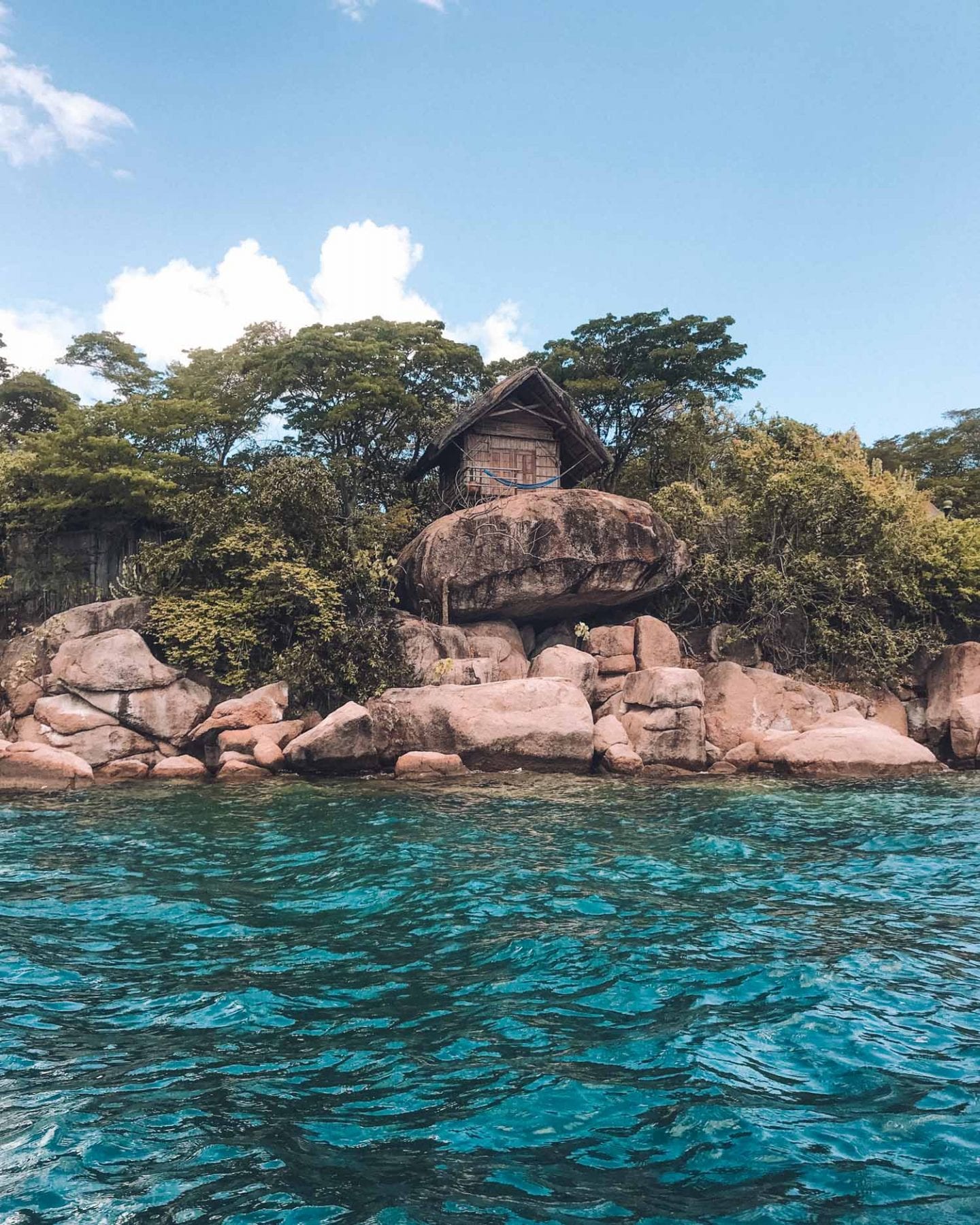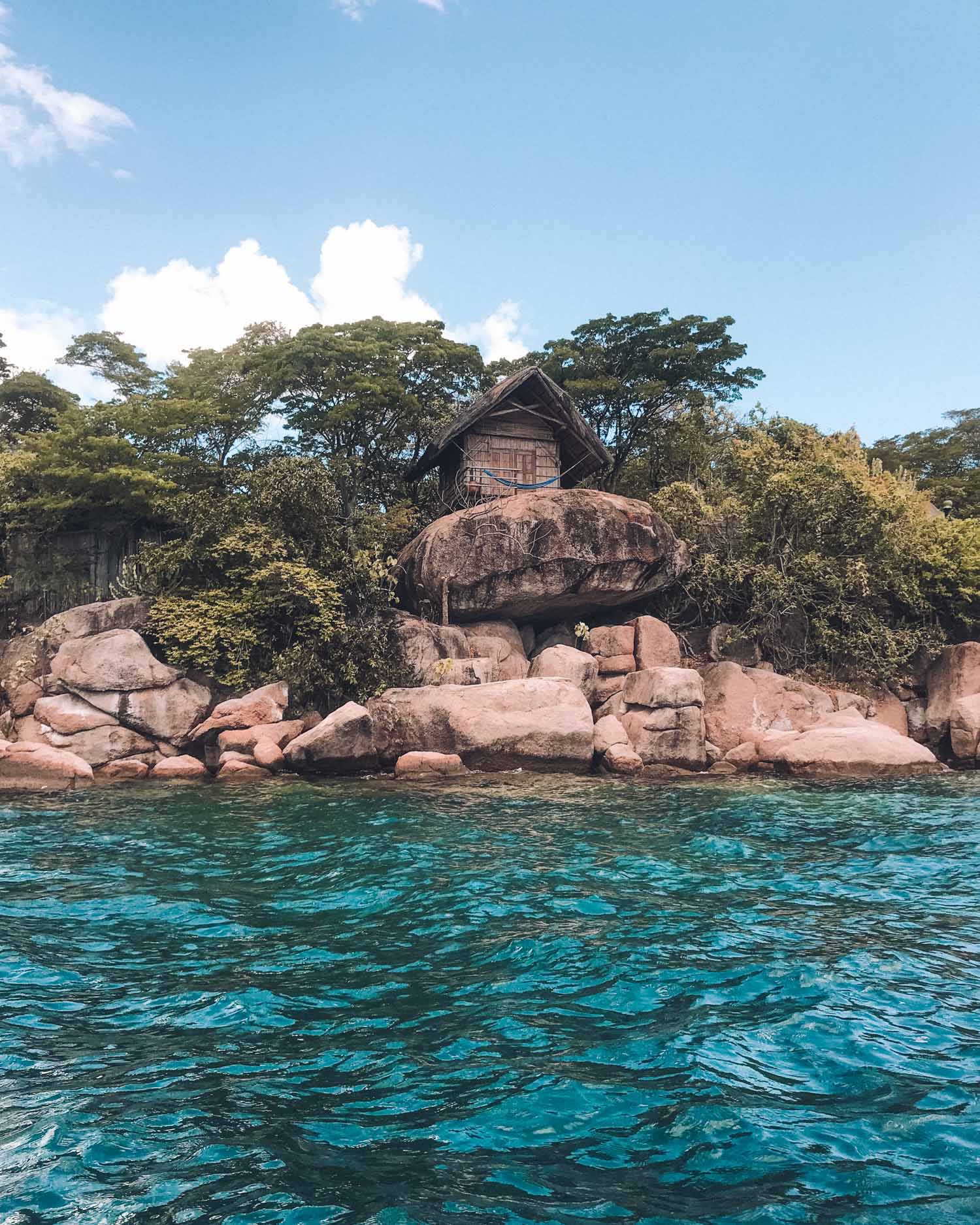 May to October is the best time to visit Malawi if you're planning a safari. It's dry season in the country, and the wildlife gathers around the gathering holes in Nyika National Park, Kasungu National Park and Liwonde National Park.
You'll have a much easier time spotting the more elusive creatures like lions and leopards, and there won't be a rain cloud in sight to ruin your plans.
May is also a fantastic time to visit the islands of Mumbo, Domwe and Maleri inside Lake Malawi National Park. It's a UNESCO World Heritage Site and offers some of the best freshwater scuba diving in the world!
With temperatures warm and sunny, it's the perfect destination to escape the cold winter months in South Africa. Plus, Mumbo Island frequently runs all-inclusive specials over May that include return flights from SA!
You'll also have missed the Easter crowds, and you're almost guaranteed to have the island and surrounding areas to yourself!
From June to August, Malawi sees an increase in tourism. Travellers from Europe come here for their summer holidays, and prices for flights and hotels will increase.
While temperatures hover around the high 20's and low 30s, you'll still need to pack some warm layers and sunscreen. I made the mistake of forgetting to put on sunscreen the one day, and I'm still peeling a few weeks after returning home. Early morning and evening game drives between June and August are also known for being freezing!
Read More: What It's Like Staying on Mumbo Island in Malawi
---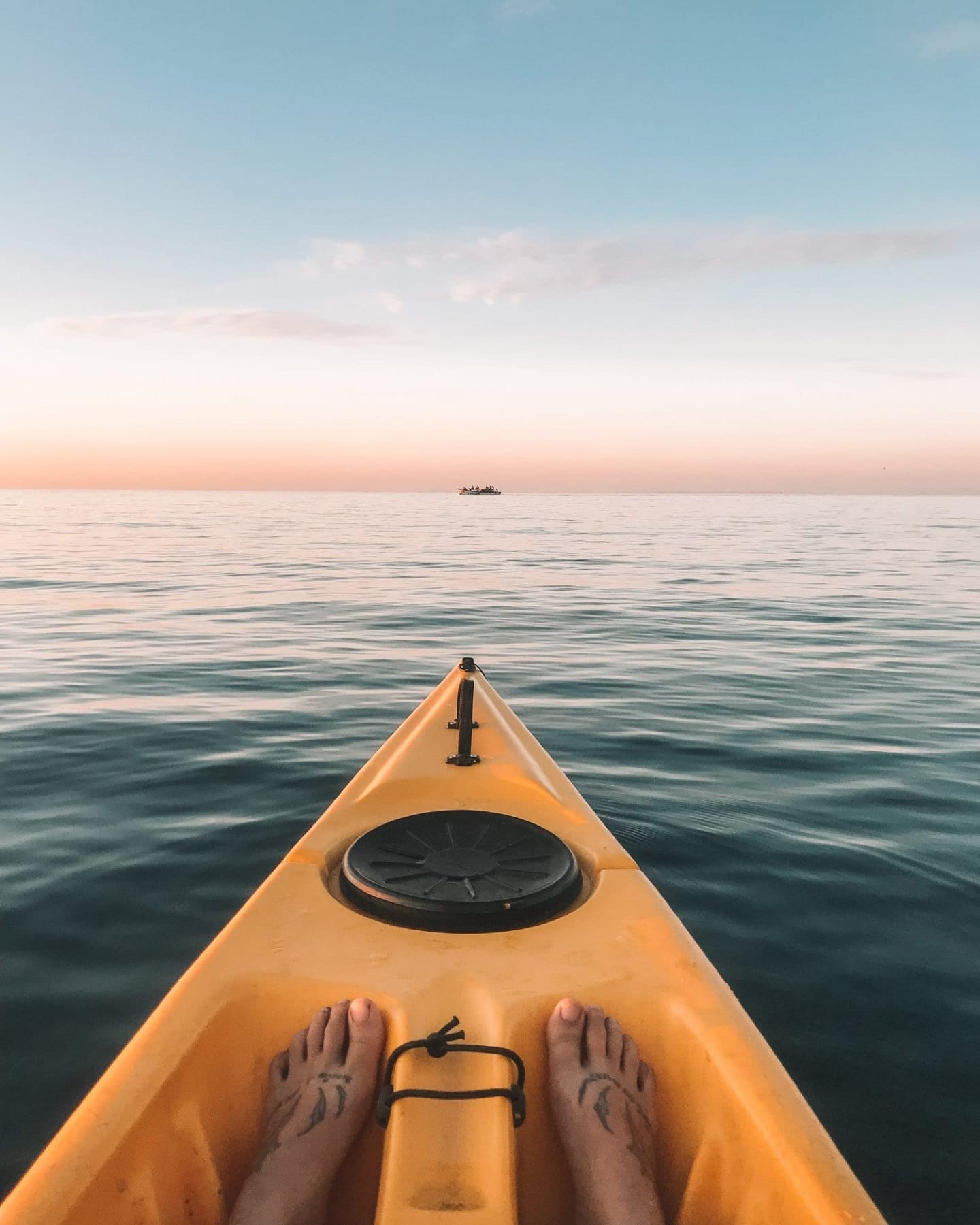 Wet Season: November to April
November to April is the rainy season, and it's the best time to visit Malawi if you're a birdwatcher. The barren landscape is transformed into a lush, green paradise and many of the migrating birds return.
You'll also be in time to watch the birds shed their dull, winter coat for brighter breeding colours!
However, if you're planning to travel to Malawi for a safari, you'll want to avoid these months. The large amount of rainfall will make it difficult to spot animals, and some of the roads inside the national parks will become unpassable.
If you can, avoid visiting Malawi from mid-January to February. The temperatures are hot and humid, and the rainfall is at its highest.
With the rain also comes mosquitos. The risk of contracting malaria is at its highest in these months, and you'll want to visit your local travel clinic for anti-malarial tablets before you leave.
Don't forget to pack mosquito repellent and cover up in the evenings with long pants and long-sleeved shirts!
But by April much of the rain has stopped and you'll have a window to experience the best of both seasons in Malawi. The landscapes will be green, and you'll be able to go on game drives in the national parks.
---

Plan Your Trip to Malawi Around These Events
Lake of Stars
Lake of Stars is one of the best boutique festivals in Africa. It's held every year in September on the shores of Lake Malawi and features artists from all over the continent.
It's a three-day event, and in 2019, it will take place at the Moroccan-style Kachere Kastle. Besides music, there is also a curated line up of talks, poetry, art, film and theatre performances.
Likoma Summer Cultural Festival
Likoma Summer Cultural Festival takes place on the isle of Likoma every October. The event celebrates the island's unique heritage and boasts a string of activities like parades, beach sports and boat rides.
One of the major highlights is getting to the festival. You can choose to fly over Lake Malawi or take the MV Ilala ferry. The ferry usually hosts warm-up gigs and is a fantastic way to get into the festival spirit before you arrive.
Sand Music Festival
Sand Music Festival was founded by Malawian reggae singer Lucius "Solider" Banda. It's a three-day event that's held on the shores of Sunbird Livingstonia Beach in Salima.
The festival usually takes place at the beginning of November and includes hip-hop and reggae acts from all over Africa!
Blantyre Arts Festival
The Blantyre Arts Festival has been around for ten years and is one of the top festivals in Malawi. Held every year in August, it promotes Malawian art, music, fashion and photography at venues across Blantyre.
While you're in town, you can also organise day trips to Majete Wildlife Reserve and Liwonde National Park!
---
Do you have any tips for when to travel to Malawi? Any events that travellers should plan their trip around? Let me know in the comments below! I'd love to hear your suggestions.
Psst…Want more Africa travel tips and inspiration? Check out these other posts:
?If you like it, then you should put a pin on it ?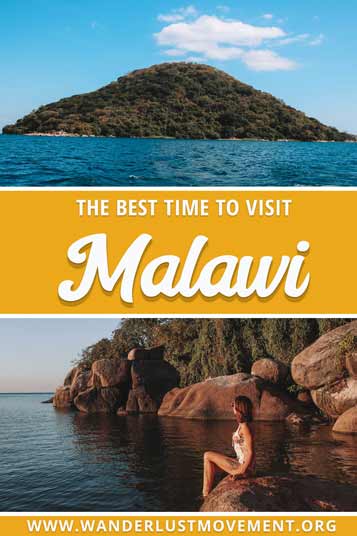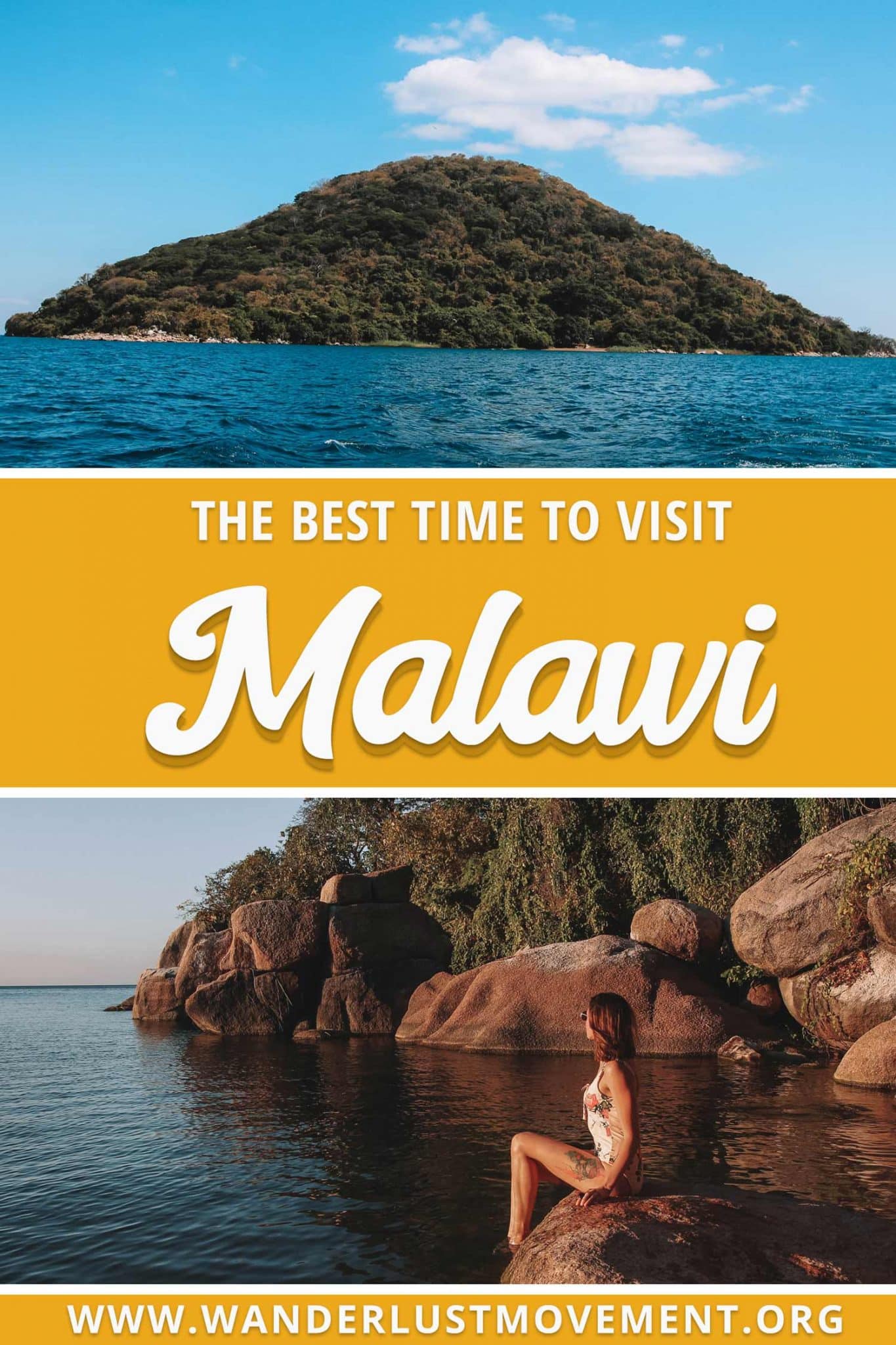 With two distinct seasons that offer very different experiences for travellers, you need to plan your trip to Malawi around the weather.