Last Updated on April 16, 2021 by Taylor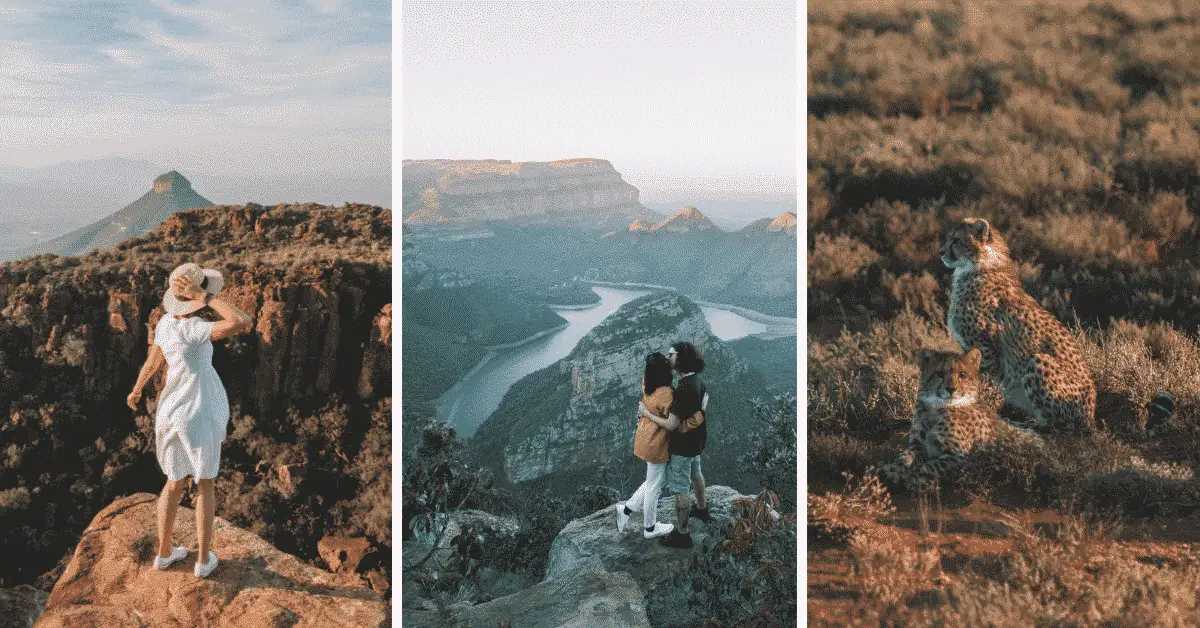 I think it's time to admit the truth, guys…I'm beyond obsessed with South Africa.
After all, growing up in Johannesburg, I didn't have much appreciation for my heritage. I went to Durban a few times and hated it (partly because I had to sit in a car) and flew down to Cape Town once to see my dad.
I don't remember much from that trip besides eating three bowls of cereal for breakfast and annoying the heck out of my cousin.
It was only when I grew up and started travelling the world that I began to realise why everyone else was obsessed with my country. When I moved down to Cape Town, I had a massive Oprah aha moment.
I discovered Table Mountain, the Garden Route, and the suspension bridges of Tsitsikamma National Park. I set foot on the Southernmost Tip of Africa and danced 'til dawn at some of the greatest music festivals of the country.
I also stopped complaining about road trips and jump at the opportunity to sit in a car for 8-hours straight if it means the final destination is Kruger National Park or epic waterfalls.
So, if you're seeking inspiration for your next trip, here are some of the best places in South Africa that I've visited so far, plus a few that I'm eagerly waiting to cross off my list.
Here's the ultimate South Africa bucket list!
1. Plan a Garden Route Road Trip
When I first moved to Cape Town in 2014, one of the first things my boss asked me was: "Have you done the Garden Route?"
My answer: "What's that?"
It was at that moment that I realised how little I knew about my own country.
Luckily, I've course-corrected, and the Garden Route is one of my favourite road trips in South Africa. I've spent an entire week driving up and down the route, and I make a point to visit spots like Tsitsikamma National Park at least once a year.
I've done two trips in 2019 and counting.
With over 300 km of coastline, and highlights like Robberg Nature Reserve, Knysna Heads, Emily Moon River Lodge, the Otter Trail, Birds of Eden and Monkeyland, how could I not?
Read More: An Epic One Week Garden Route Itinerary (Detailed)
---
2. Go on a Self-Drive Safari in Kruger National Park
When I hear travellers talking about Kruger National Park, their eyes get all dreamy, and the excitement starts to bubble out of them. Before you know it, you'll be stuck in a conversation about all the incredible wildlife sightings they've had, the best roads to see the Big 5 and where they once spotted an elusive pack of wild dogs.
Serving up 20,000 square kilometres, and a high density of game, Kruger National Park is a great all-round safari destination. But if you want to make it easier on yourself to spot wildlife, plan your trip to South Africa over the winter months.
Besides the excellent day drive, the adventure potential here is limitless. Sign up for a guided walking safari to see all the things you'd normally miss from your car or spend a night sleeping in one of the hides!
Read More: Visiting Kruger National Park: Everything You Need to Know
---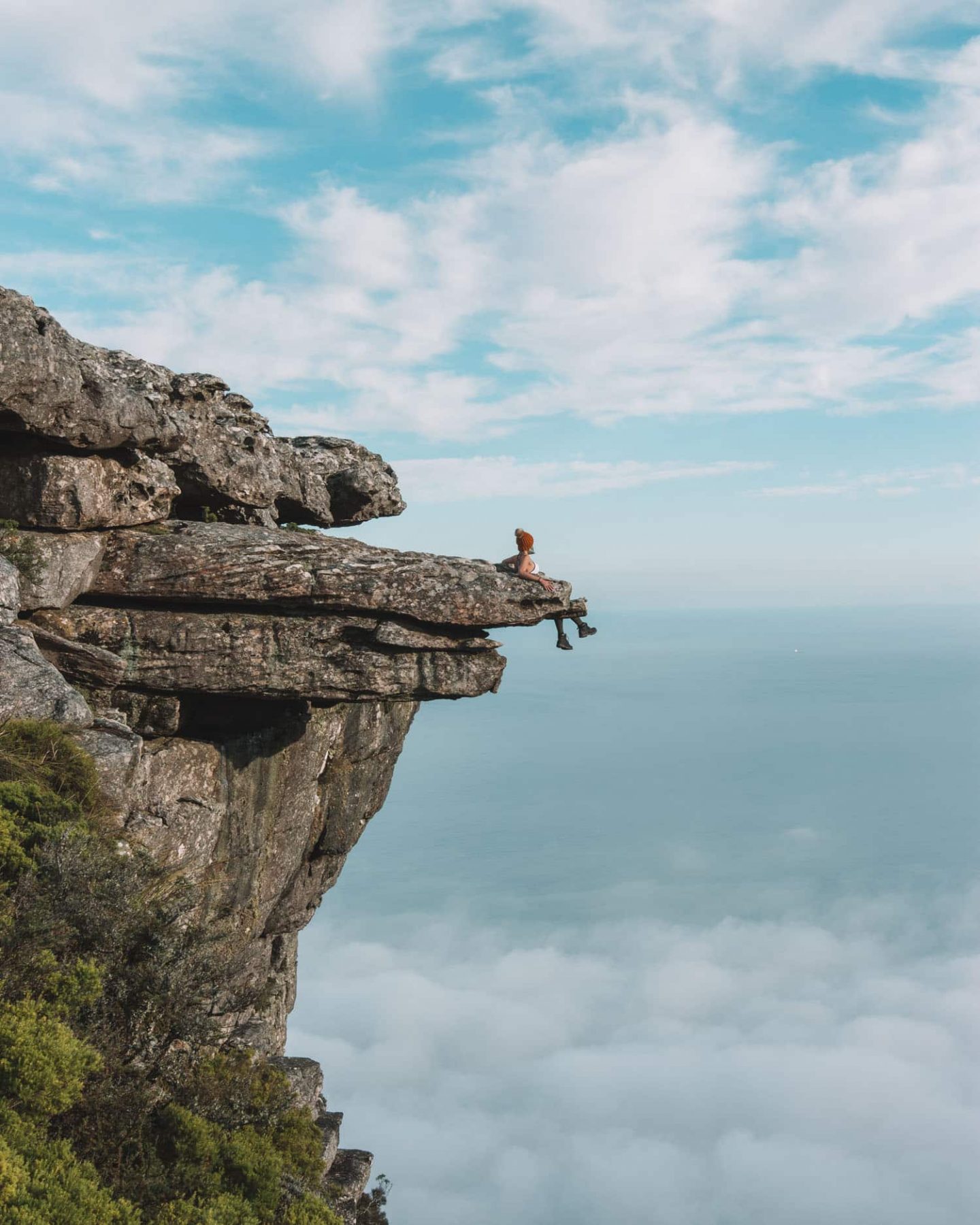 3. Hike Up Table Mountain
Table Mountain is probably one of the world's most photographed Seven Wonders. With the city of Cape Town nestled around its base, the mountain is an iconic sight of South Africa.
While most people take the cable car up to the top for sunset, I encourage you to hike up Table Mountain.
Yes, your glutes will be on fire, and your quads will be screaming bloody murder, but once you make it to the top, all that pain will be a distant memory.
My favourite hiking trail up Table Mountain is Kasteelport. There is this cool rock that looks like a surfboard, and you can sit in it!
If that's a bit too out of your comfort zone, you can get the same adrenaline rush by tackling some rock climbing routes or abseiling off the mountain!
Read More: The Perfect Cape Town Itinerary for One Incredible Week
---
4. Hike Lion's Head for Sunrise or Sunset
Lion's Head is Cape Town's most popular hike and for a good reason. Once you conquer the chain ladders, the steep incline and scramble over some rocks, you'll have an epic  360-view of the city below.
To escape the crowds, summit the mountain for sunrise (especially if you're visiting in the busy summer months!)
I also highly recommend using the Windy App to check if there will be cloud cover. I've completed the hike only to summit into a cloud with zero views. Don't make my same mistakes.
For a sunset Lion's Head hike in summer, you'll need to get up pretty early to grab a spot. It's one of the best spots for a sundowner, and the summit will be busy.
Another thing to do in Cape Town is the full moon hike up Lion's Head. You'll need a headlamp to get safely back down, but watching the moon rise over the Mother City is spectacular!
Read More: Lion's Head Hike in Cape Town: Full Hiking Guide
---
5. Drive the Panorama Route
Known as one of the most incredible road trips in South Africa, the Panorama Route deserves a spot at the top of your bucket list. It's where you'll find iconic natural wonders like the Blyde River Canyon – the largest green canyon in the world!
Other highlights include Pinnacle Rock and God's Window where you can see all the way to Mozambique on a clear day and tons of waterfalls. My personal favourite is Lison Falls.
It's the most impressive waterfall in South Africa and the hike down was 100% worth getting bitten by ants.
Read More: The Best of the Panorama Route South Africa: 2-Day Itinerary
---
6. Get Day Drunk in the Cape Winelands
For all you wine addicts out there, the Cape Winelands requires no introduction. South Africa is the 10th largest producer of wine and produces 3.4% of the world's favourite alcoholic beverage.
With many of the best wines made in the Cape Winelands, you'll be hard-pressed to find a bad glass of vino.
So what's the best way to get day drunk appreciate South Africa's wine heritage? With the Franschhoek Wine Tram!
All you need to do is pick a route, and you'll make your way around the valley. You can also opt for the door-to-door transfer from Cape Town so you can get as lit appreciate the vintages as much as you want without the responsibility of operating a car.
Some of my favourite wine farms in Stellenbosch and Franschhoek are Boschendal (a beautiful place to stay as well), Neetherlingshof (try the Caracal its life-changing) and Babylonstoren (home to the most Instagrammable garden).
Fun fact to help you win the next quiz night: Pinotage is the only grape unique to South Africa. It's a hybrid of pinot noir and cinsault and was invented at Stellenbosch University in 1925.
Read More: 45 Awesome Things to Do in Cape Town: A (Hella Long) Local's Guide
---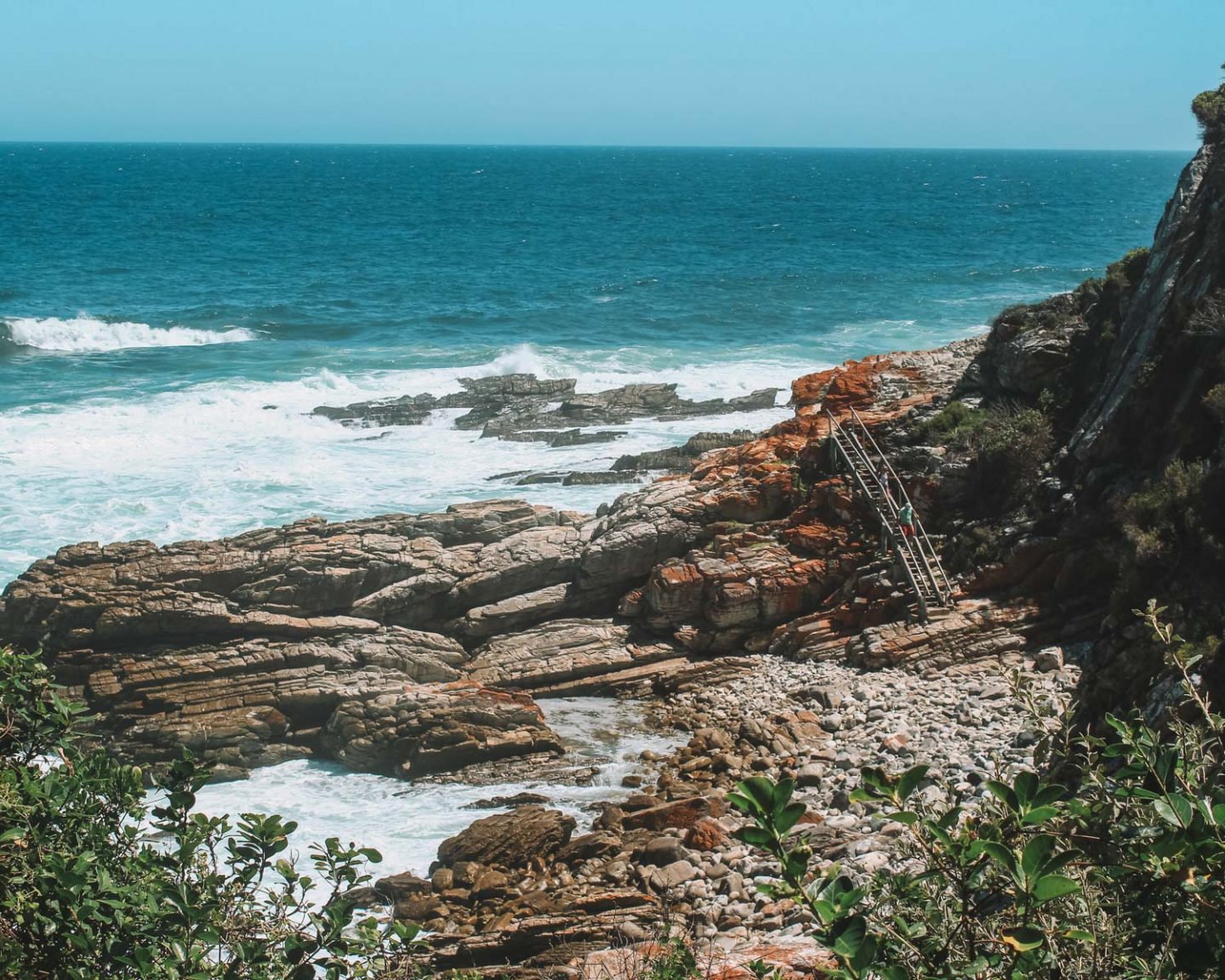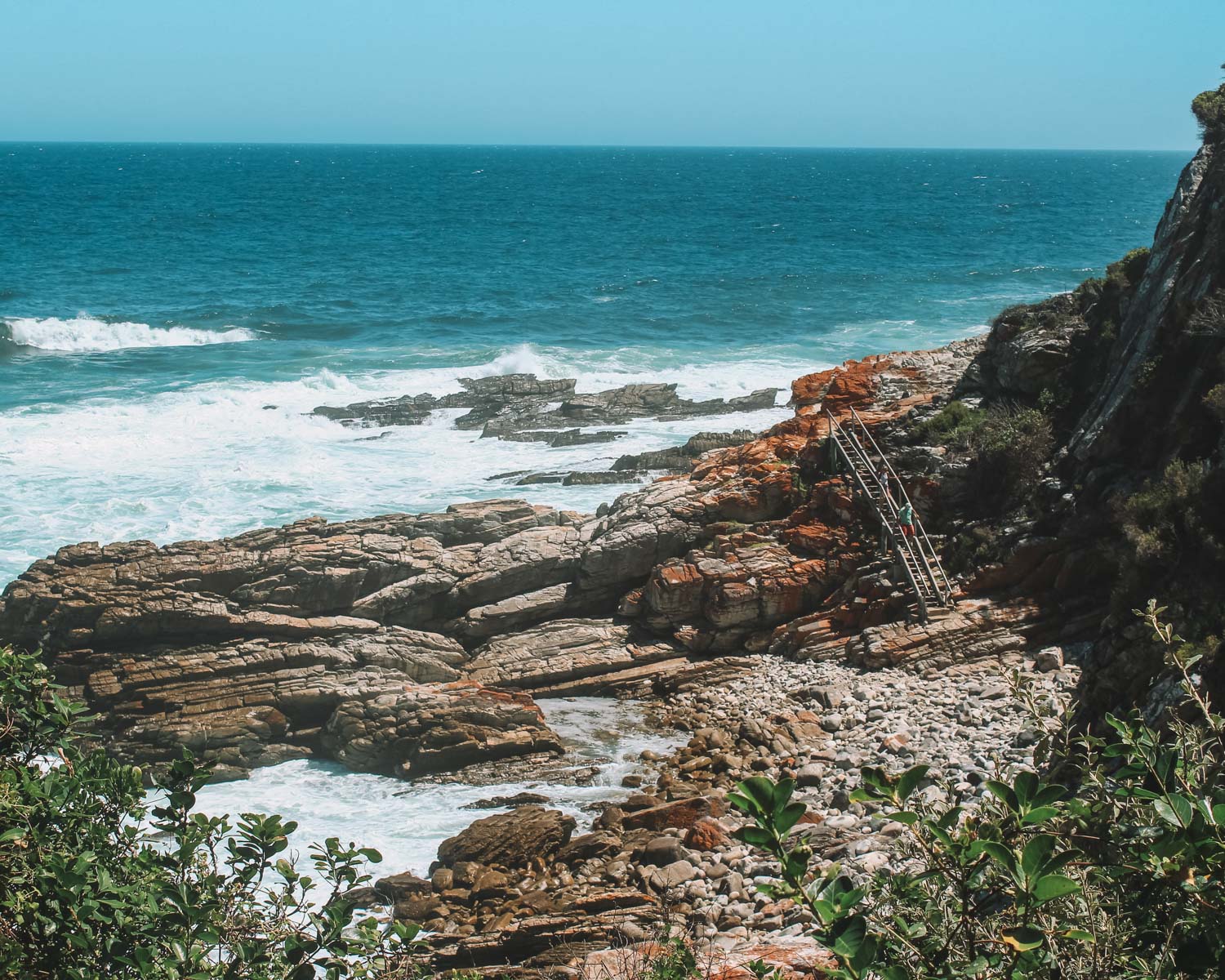 7. Conquer the Otter Trail
As a raging fangirl of hiking adventures and swoon-worthy nature, the Otter Trail is at the top of my South Africa bucket list. With a waiting list of 12 months and all the best spots selling out faster than boerie rolls on a hot summers day, I am beyond excited that I finally got a spot for January 2019!
The Otter Trail is the best multi-day hike in South Africa. It's also the oldest trail in the country and the most popular (hence the year-long wait).
To tackle the trail, you'll need to clear out five days in your schedule to complete the 45km. You can also try your luck by regularly checking for cancellations if you're the type that hates planning things in advance.
Read More: Hiking The Otter Trail in South Africa: Absolutely Everything You Need to Know
---
8. Visit the Colourful Bo-Kaap Neighbourhood
The Bo-Kaap (formerly known as the Malay Quarter) is the oldest residential area in Cape Town. The neighbourhood is famous for its colourful houses, cobbled streets and Cape Malay culture.
It's also one of the most Instagrammable places in Cape Town.
While you're there, stop by the Bo-Kaap Museum. You'll learn about the areas fascinating history, and how many of residents (who are descendants of slaves from Malaysia, Indonesia and other parts of Africa) ended up in Cape Town during the 16th and 17th centuries.
---
9. Go to Hole in the Wall
One of my favourite gems along South Africa's East Coast is the hippy paradise of Coffee Bay. Not only does it have a rad name (just don't expect to find good coffee here), but it's home to Hole-in-the-Wall.
Local Xhosa legend says that the unique geological feature is a gateway to their ancestors. The story goes that a beautiful girl fell in love with one of the sea people. However, her father wasn't too happy about the union and forbade her from seeing him again.
So like most teen romcoms, the sea people used a giant fish to ram a hole through the cliff, and the girl joined her man in the ocean never to be seen again.
If you want to explore rural South Africa at it's finest, make sure you pack a spare tyre. The roads in Coffee Bay aren't great, and chances of you getting a puncture are high.
Read More: The Perfect Itinerary for an Epic South Africa Road Trip
---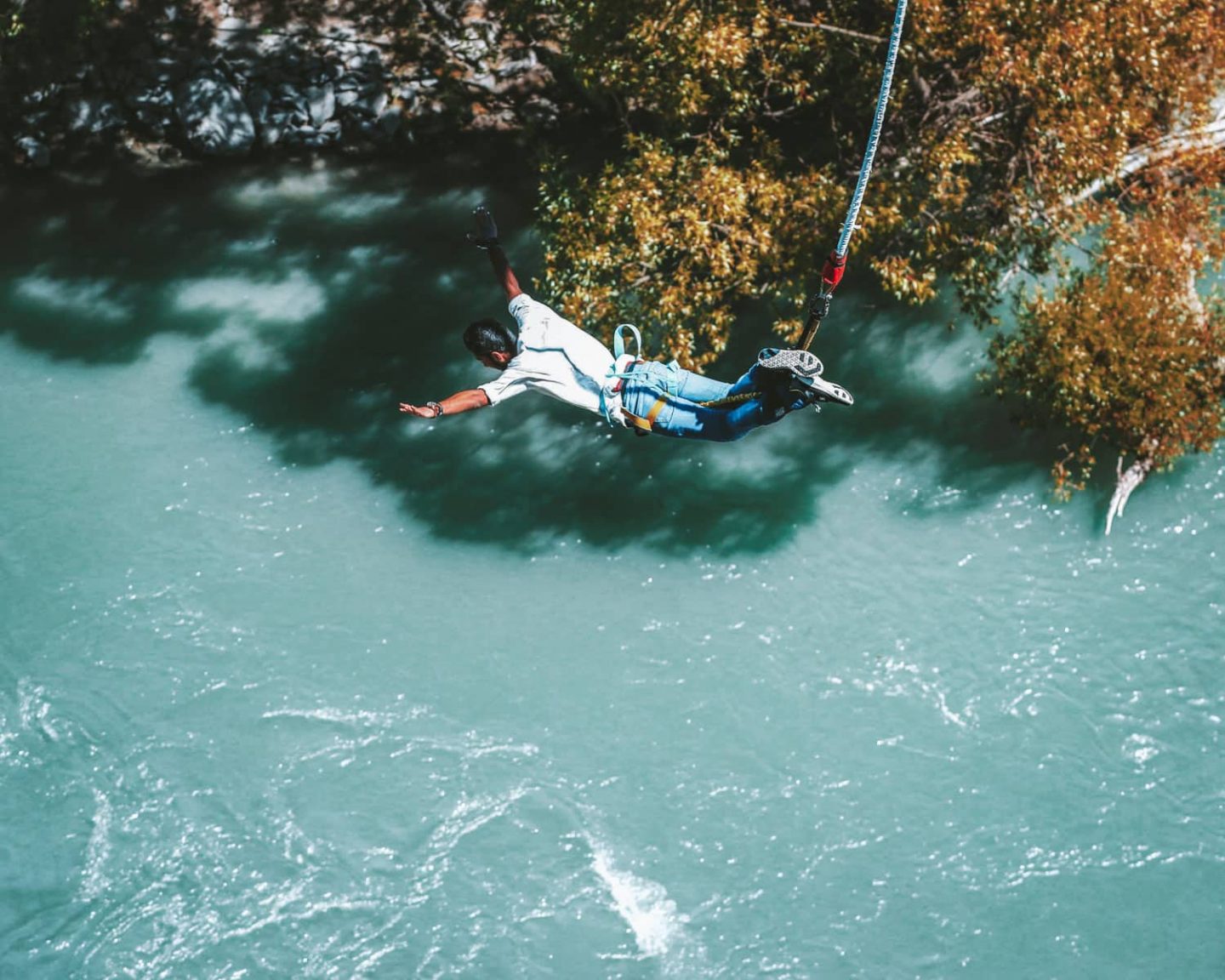 10. Jump Off The Highest Bungee Bridge in the World
Bloukrans is the highest commercial bungee jump in the world. It's 216 meters high!
I'm not sure I could ever do it. I'm an Earth sign, and I'm fond of my feet being on the ground 24/7. But if this is the kind of adrenaline rush you're looking for, it's one of the best places to visit in South Africa!
It's definitely one of the best things to do along the Garden Route. Plus, you get a certificate to show everyone that you have bigger balls than me.
---
11. Tsitsikamma National Park
Tsitsikamma National Park captured my imagination the minute I saw a picture of its suspension bridges for the first time on Instagram.
"What?! This place is in South Africa!? Take me there right now!"
It's without a shadow of a doubt my favourite place along the Garden Route and needs to be on your South Africa bucket list. Get here as early as possible to have the bridges to yourself and don't leave without hiking the first 6KM of the Otter Trail – it's breathtaking!
---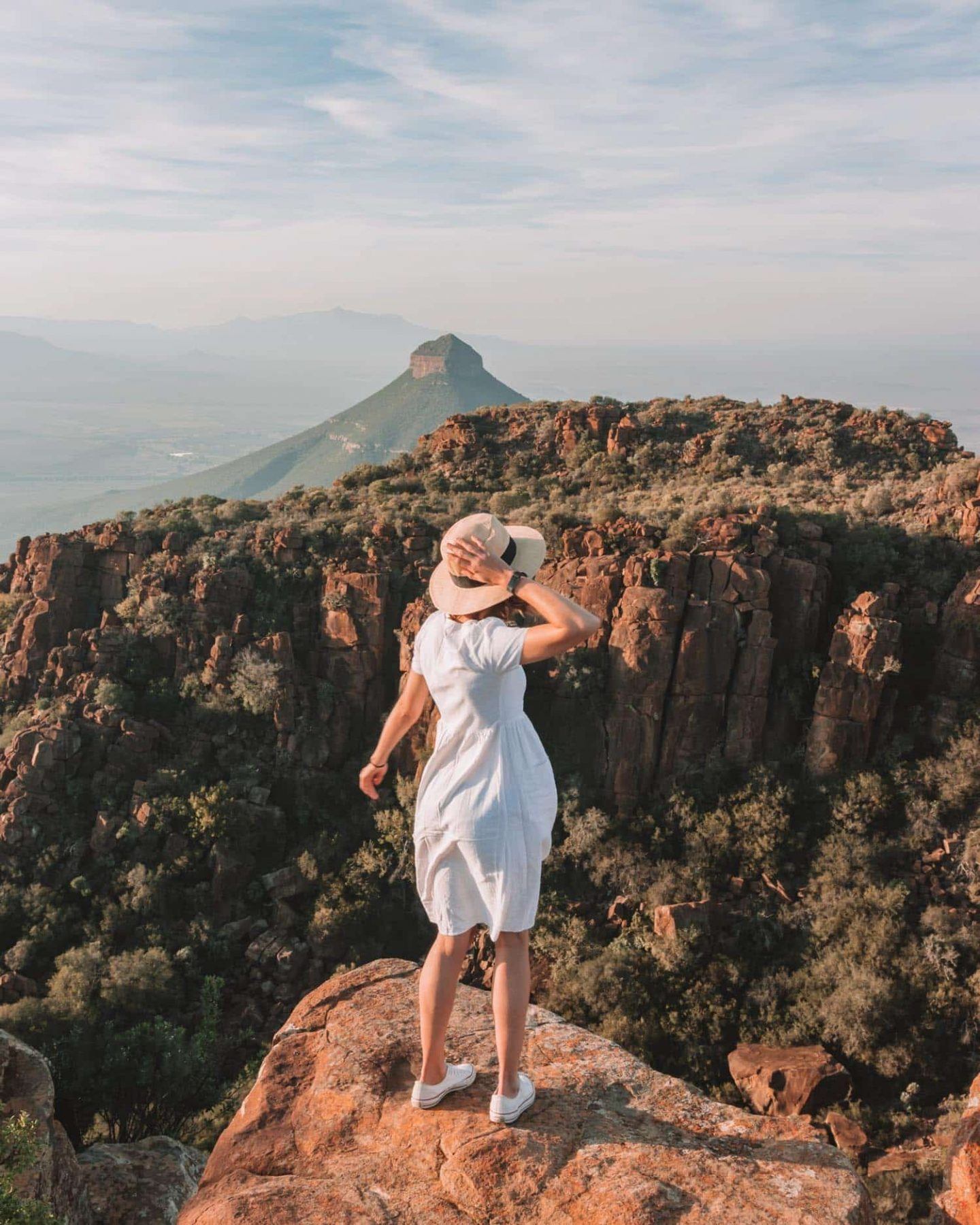 12. Valley of Desolation
Smack dab in the centre (sort of) is one of South Africa's most impressive natural wonders, the Valley of Desolation. Located in Camdeboo National Park, the Dolerite columns rise 120 metres from the valley floor are the result of volcanic and erosive forces.
Getting here is a bit off the beaten track, but it's one of the must-see places in South Africa. You can stay over in Graaf Reinet and use it as 3h detour from Oudtshoorn if you're planning a Garden Route road trip.
Get here as the gates open to catch the end of the sunrise or stop by for sunset. It's an absolute dream!
Read More: 10+ Spectacular Road Trips in South Africa You Can't Miss!
---
13. Swim With Penguins at Boulders Beach
Yip. You read that right.
You can swim with penguins in South Africa!
Boulders Beach in Simon's Town is home to a large colony of African penguins and is home to a small yet insanely beautiful beach.
If you can handle the freezing Atlantic waters, you can spend an afternoon swimming with some new animal friends. Just don't touch these guys, they can and will bite!
For those like me that can't swim, shower or bath in water temperatures that aren't close to boiling, you can sit on the beach and relax. Or climb some boulders and take a selfie or two with a sunbathing penguin.
?This is what dreeeeeeeeams are made of!?
Read More: How to Swim With Penguins at Boulders Beach in Cape Town
---
14. Explore Cape Point
Every time I come back from a day at Cape Point, I'm a drooly, overwhelmed mess. It's one of the most beautiful places in South Africa, and I could easily geek out for hours about how much I love this place.
Firstly, there is SO much to see and do:
• Hike up to the lighthouse (or use the Flying Dutchman funicular)
• Discover the historical monuments to Vasco da Gama and Bartolomeu Dias
• Spot migrating whales (June to October)
• Walk the shipwreck trail to view some of the 26 shipwrecks around Cape Point
• Relax on the gorgeous beaches
Secondly, there are two overnight hiking trails that I'm hoping to cross off my South Africa bucket list in the next couple of months. You don't have to ask me twice to hike through the smallest, but richest of the world's six floral kingdoms!
Read More: Road Trippin' to Cape Point
---
15. Hike Tugela Falls – Africa's Highest Waterfall
Tugela Falls is the highest waterfall in Africa and the second highest in the world! It's one of my favourite hikes in the Drakensberg and is easily doable as a day hike.
If you want to get the most out of the experience, camp on top of the falls. I did this for the first time in February 2019 and waking up to the sunrise on Tugela Falls and seeing the Drakensberg Amphitheatre was nothing short of incredible.
Read More: Hiking Tugela Falls: Africa's Highest Waterfall
---
16. See the Epic Magwa Falls
Don't limit your waterfall chasing in South Africa to Tugela Falls. If you're planning a road trip around the country, stop by the impressive Magwa Falls.
It's the second-highest waterfall in South Africa and is taller than Victoria Falls!
While a trip to the falls is doable self-guided, you can also sign up for a tour. You'll get to see Magwa Falls, Frasier and Angel Falls, the largest tea plantation in Africa and visit the cultural village of Mbotyi.
You can also sign up for an overnight experience that includes horse riding trips to Waterfall Bluff and Cathedral Rock.
Read More: 15+ Wonderous Waterfalls in South Africa That Will Make Your Jaw Drop
---
17. Kirstenbosch Botanical Gardens
Kirstenbosch is one of the most beautiful gardens in Africa and one of the great botanical gardens in the world. With a title like that, you know it won't disappoint!
Set against the Eastern slopes of Table Mountain, the UNESCO World Heritage Site sprawls across 528-hectares. It's home to 125 bird species and 7000 species of plants from southern Africa!
One of the byproducts of being one of the best things to do in Cape Town is that the gardens are incredibly easy to reach even if you don't have a car. You can call an Uber, sign up for one of that hop-on-hop-off bus tour or use the public Golden Arrow buses.
If you're in Cape Town for the summer, don't miss out on the Kirstenbosch summer concerts! The gardens play host to some of the biggest names in the South African music industry, and it's always a jol*!
*South African slang for a lit party
Read More: 20+ Most Instagrammable Places in Cape Town
---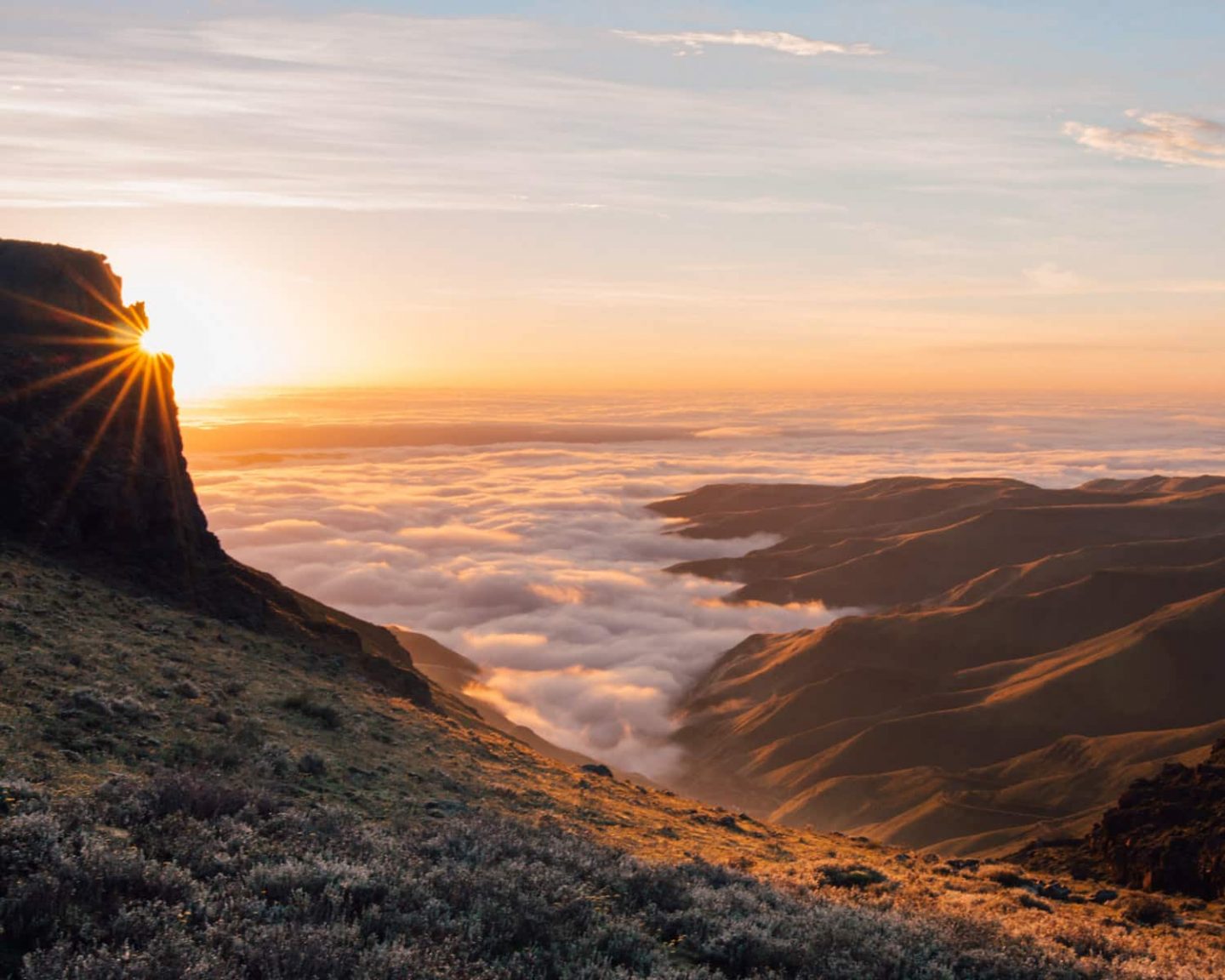 18. Drive-Up Sani Pass
Want to go on a 4×4 adventure like no other? Put your driving skills to the test and drive to the top of Sani Pass.
It's not called the mother of Southern Africa mountain passes for nothing.
The hairpin turns are terrifying and had me questioning why I didn't have a will drawn up. Can you tell I'm a wee bit dramatic?
Once you make it to the top, you'll be in Lesotho (don't forget your passport) and at a summit altitude of 2876m!
While you're in Lesotho, you might as well stay at Sani Lodge Backpackers and wake up to an unforgettable sunrise.
---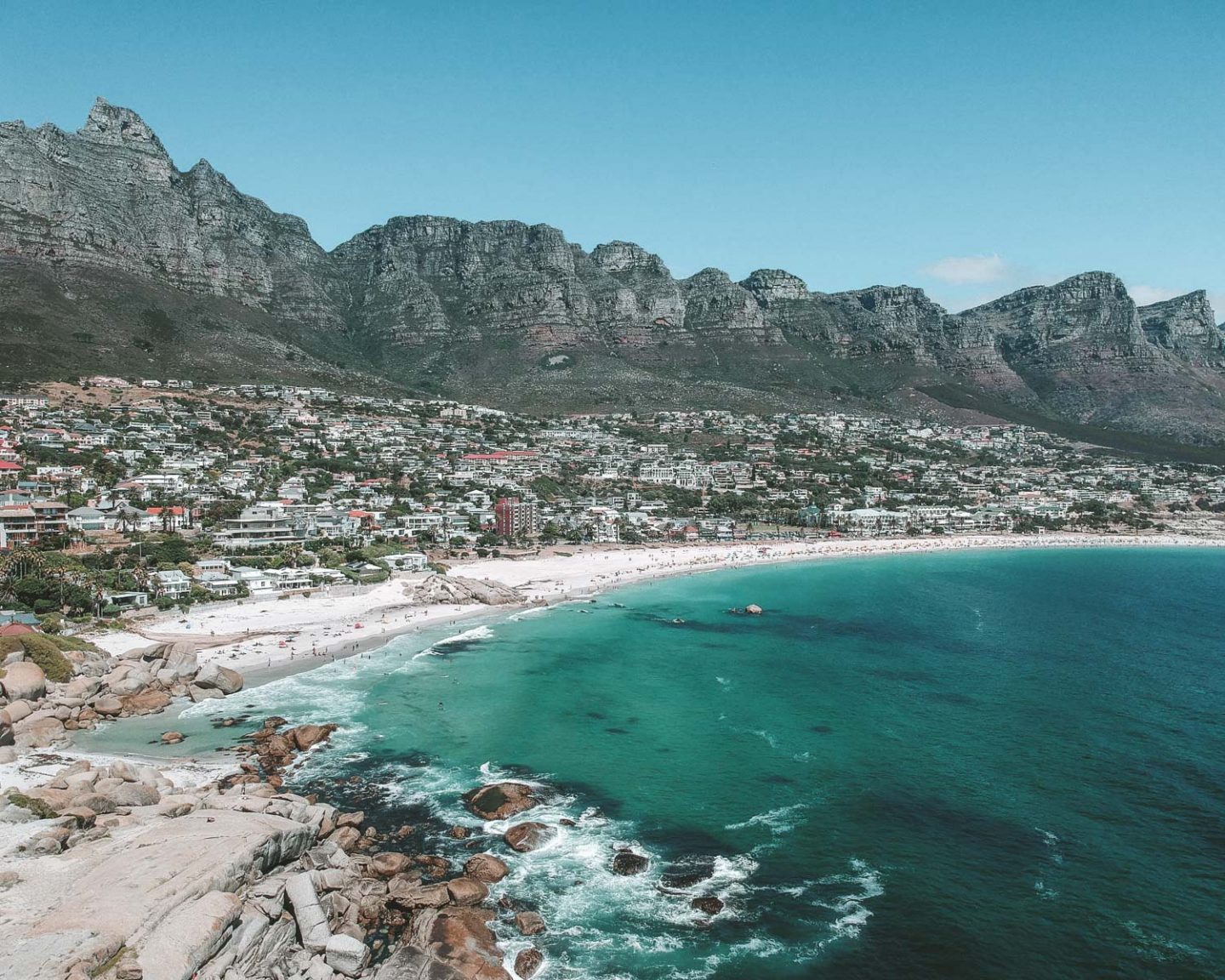 18. Laze on the Beach
Cape Town is one of the beachiest cities in South Africa. You can spend your entire holiday making your way down the coastline, soaking up the rays on some of the most beautiful beaches in the country.
All you need to bring along is your towel, an umbrella and plenty of sunscreen.
Some of my favourite swoon-worthy beaches for your South Africa bucket list are:
• Clifton 2nd: It's sheltered from the city's notorious wind and often plays host to free yoga classes in the summer.
• Camps Bay: The only beach where you can order a pizza to your towel from Col'cacchios.
• Llandudno: Where you'll find the locals and excellent waves
• Noordhoek Beach: It's 40-minutes from the CBD, but it has the remains of a shipwreck!
---
19. Go Whale Watching in Hermanus
Hermanus is one of the best whale-watching destinations in the world. So it's not surprising that it's one of the top things to do in South Africa if you happen to be around from June to October.
Book a whale-watching boat tour that will get you as close and personal as possible to these gentle giants. Or you can wander around the Hermanus Cliff Path.
The whales come into the bay, and I've seen quite a few from the shore without my binoculars!
Read More: Staying at One Marine Drive Boutique Hotel in Hermanus
---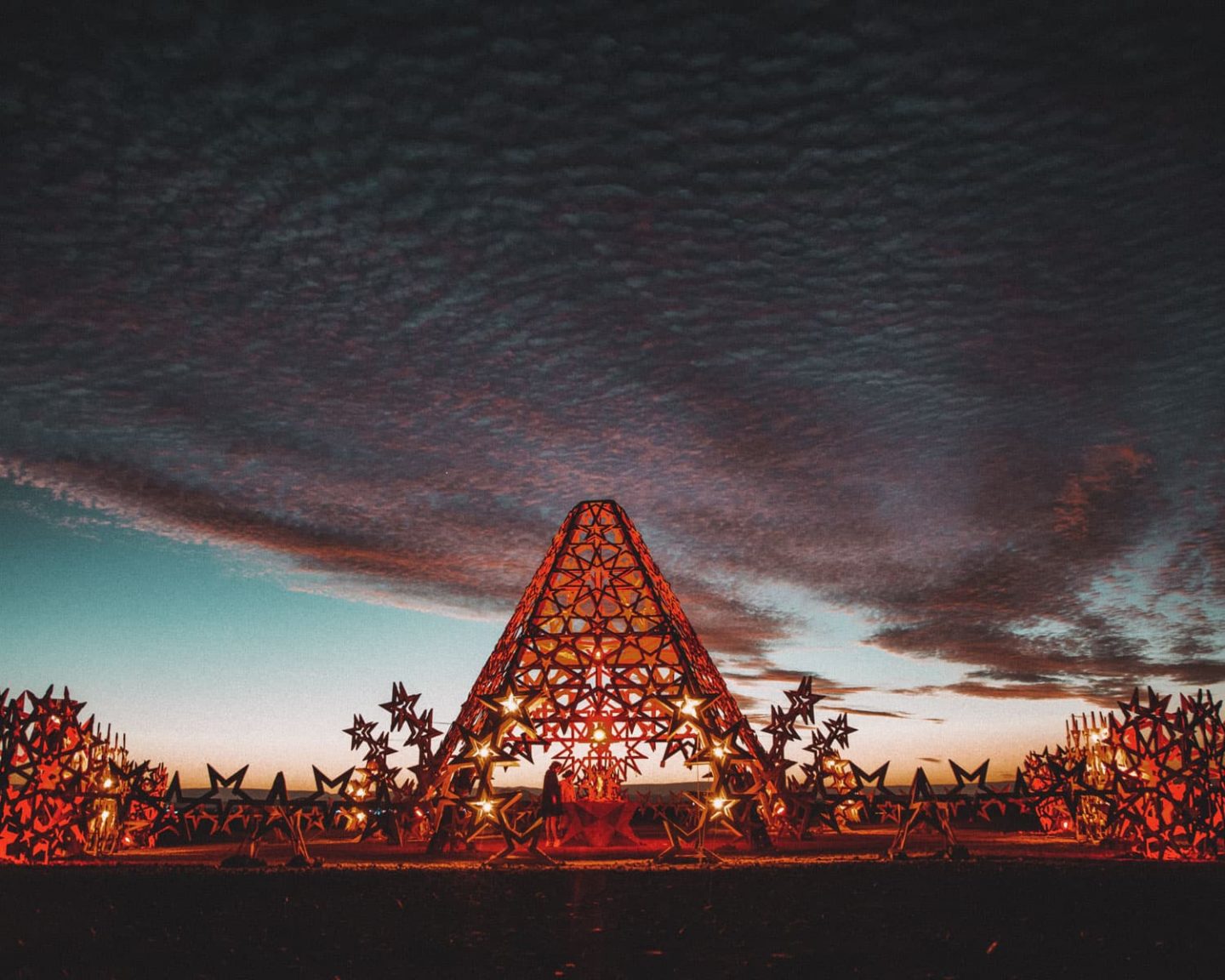 20. AfrikaBurn
At the end of April, the desolate desert landscape of Tankwa, Karoo is transformed into the setting of AfrikaBurn. People from all over the country and the world arrive dressed in their most outrageous, creative and awe-inspiring outfits.
Epic art installations are put up, and some of the wildest installations come to life before the gigantic structures light up the night's sky.
You can also expect mutant vehicles that look they belong in a Mad Max film!
---
21. Rocking the Daisies
Rocking the Daisies is one of South Africa's biggest and best music festivals. It brings out international headliners and features South African musicians from a variety of genres.
The best way that I can describe this festival is that it's South Africa's version of Coachella. 
Read More: The Ultimate Guide to Rocking The Daisies 2019
---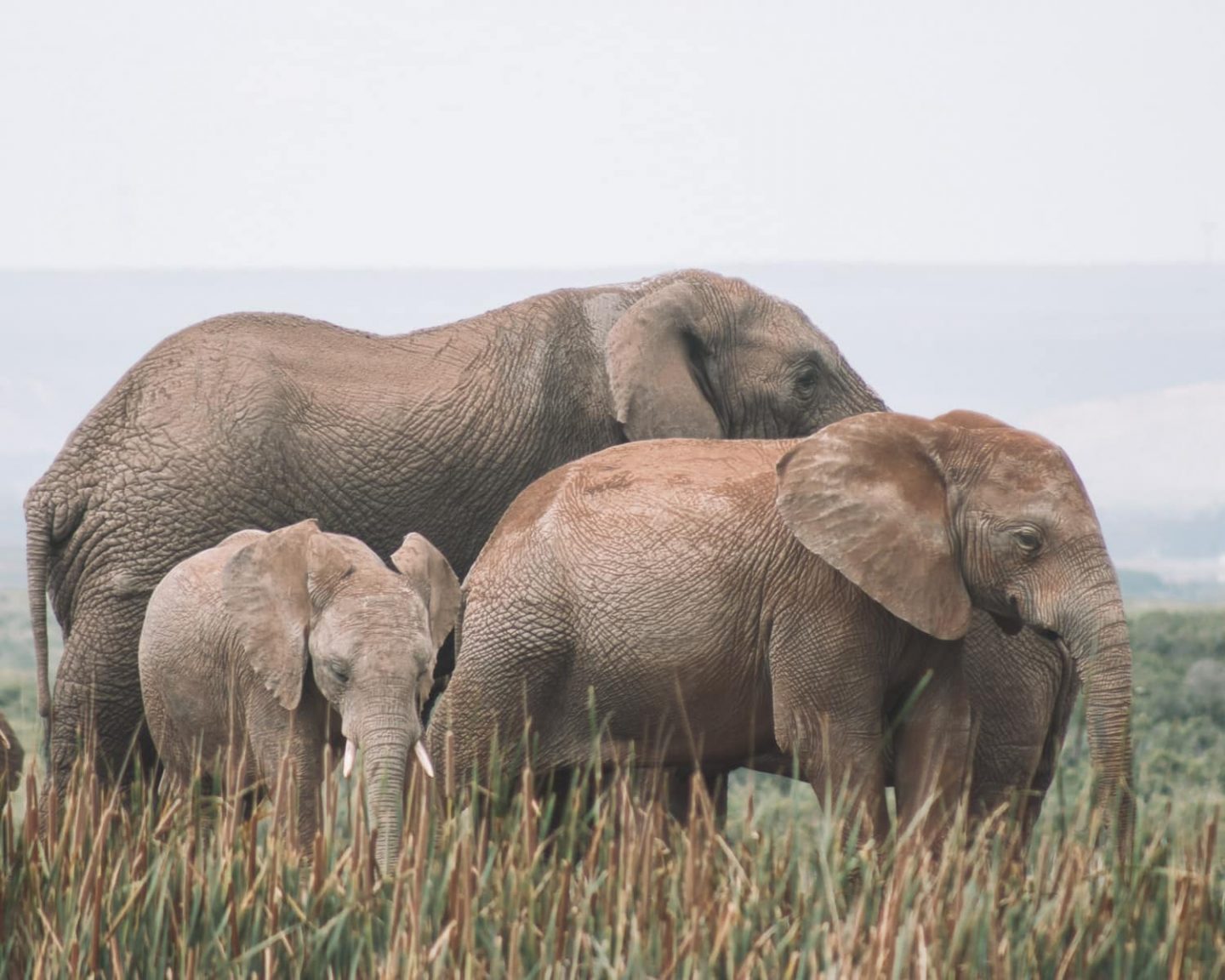 22. Visit Addo National Park and See the Big 7
Addo National Park has a special place in my heart. It's the third-largest park in South Africa and boasts one of the largest elephant populations in the world.
But what I love most about the park is that it's expanded its boundaries to become the only park in the world where you can find the Big 7 – elephant, rhino, buffalo, leopard, southern right whale and the great white shark!
Read More: How to Visit Addo National Park: A Complete Self-Drive Safari Guide
---
23. Stay at Kagga Kamma
Kagga Kamma is one of the best places to stay in South Africa. Situated in the awe-inspiring Cederberg, the property's claim to fame are their incredible open-air star suites and cave rooms.
I've gushed about Kagga Kamma on my romantic getaways in South Africa roundup, and I tell everyone I know about it, but I have yet to visit. I'm hoping to change that before the end of 2019 because I need to go to sleep with the milky way above me.
The star suites have no ceiling (I don't know how my insectophobia is going to maintain it's cool) and there's a gorgeous outdoor bath. It's the ultimate destination if you're into astrophotography or seeing how many shooting stars you can count in a single night.
Read More: Top Romantic Getaways in South Africa
---
24. Flower Season in West Coast National Park
While Provence, France has lavender fields that have taken over the Internet, Cape Town has West Coast National Park. During August and September, the park opens up its Postberg region to visitors.
Here you'll find fields upon fields of gorgeous wildflowers in a mesmerising rainbow of colours.
While I haven't managed to get my timing perfectly right (last year I made it to the West Coast when only a handful of flowers were still blooming), I dream of the moment when I can frolic in these fields.
Top Tip: Keep an eye out for the wildlife in the park such as zebra and tortoises! Also, avoid visiting the park on the weekends if you want to avoid the rush.
---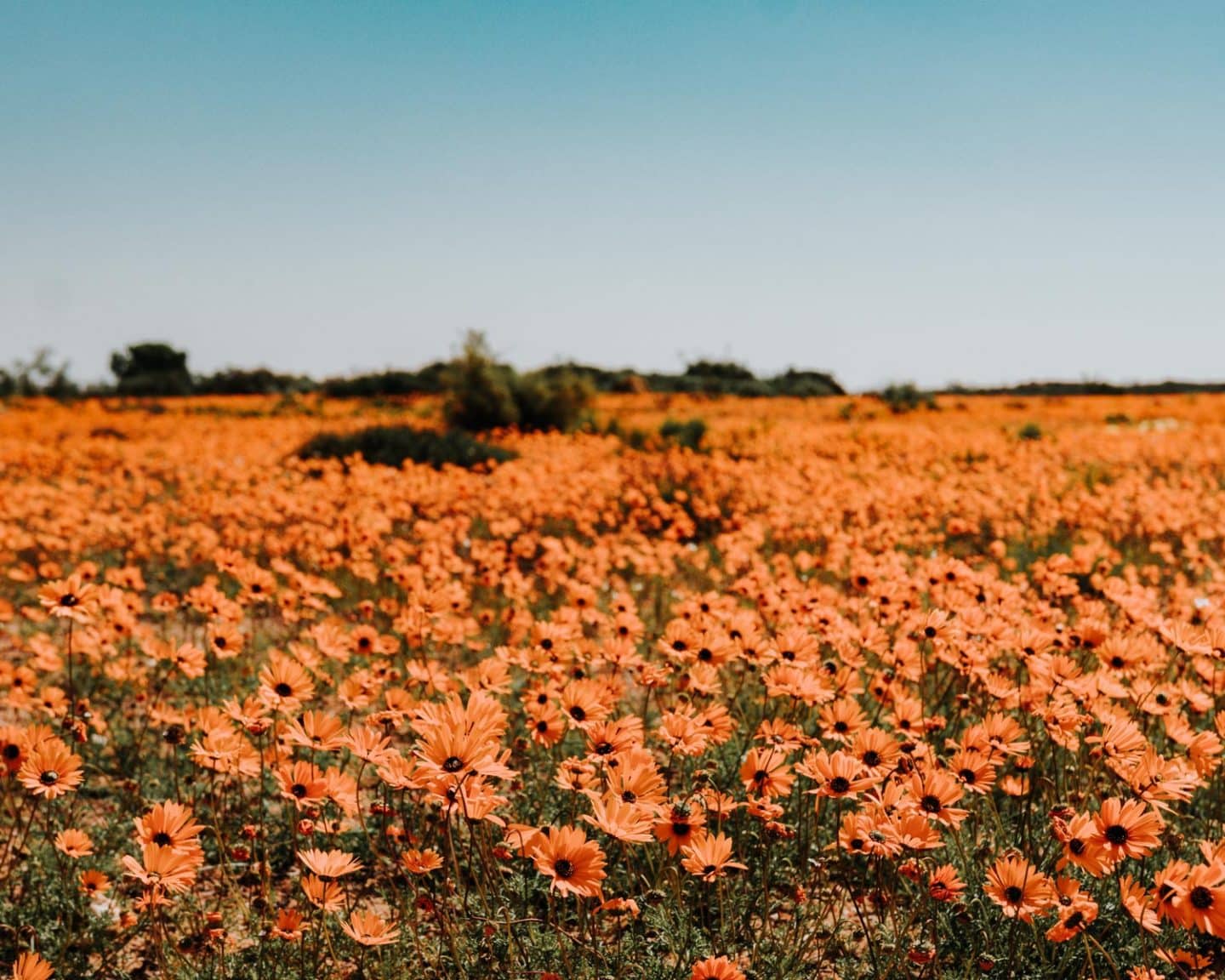 25. Visit Namaqualand
One of my dream destinations that I have yet to cross off my South Africa bucket list is Namaqualand. It's the creme-de-la-creme of the country's wildflower season.
Located 6 hours from Cape Town and 12 hours from Johannesburg, Namaqua's semi-desert landscape transforms into a carpet of colours during springtime.
Fun Fact: It's estimated that over 3,500 species of plants live here and 1,000 are found nowhere else on Earth! Oh, and keep an eye out for the world's smallest species of tortoise – the Namaqualand speckled padloper (s'cute!)
Read More: 8+ Stunning, Drool-Worthy Places to See the Namaqualand Flowers
---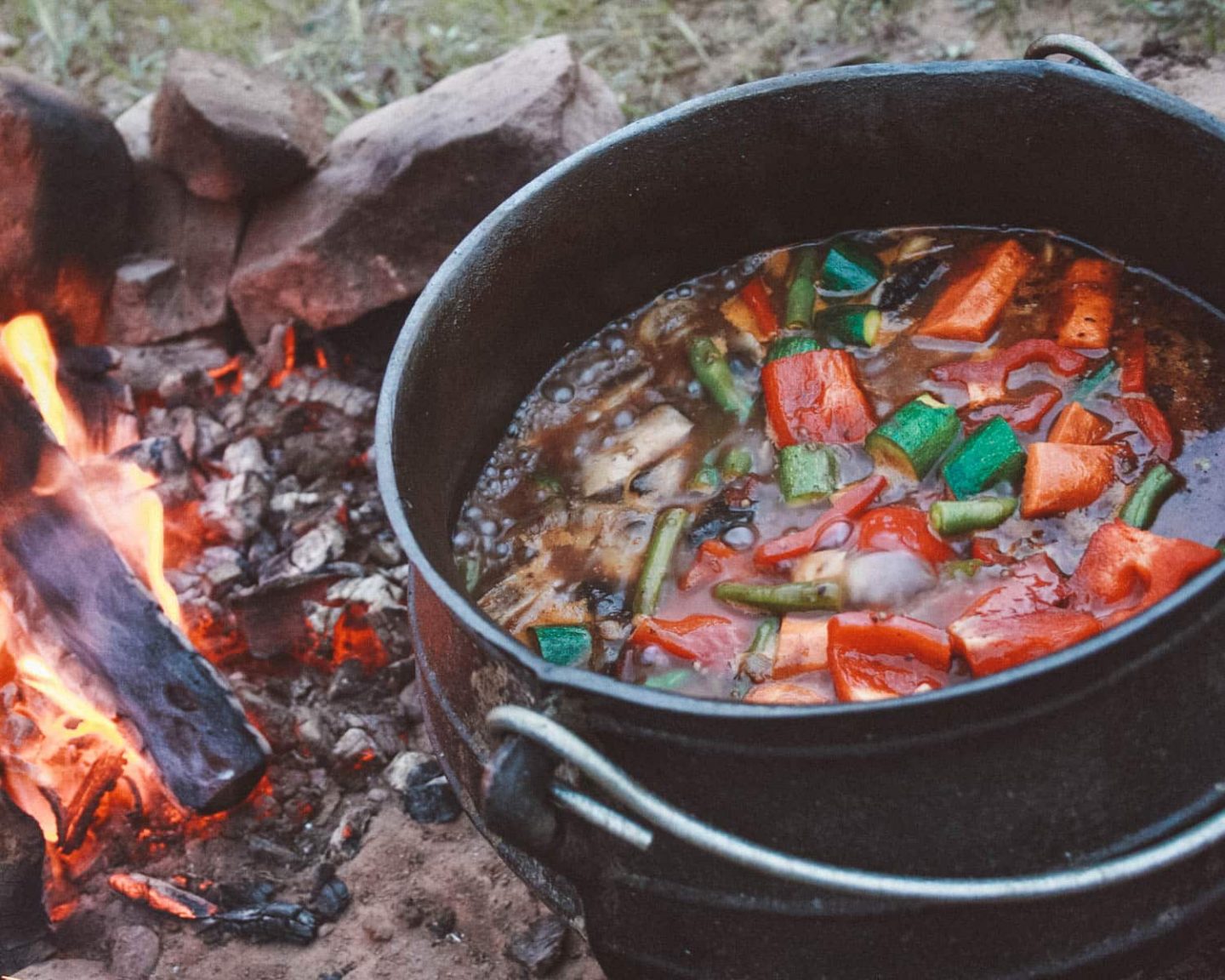 26. Try South African Food
South Africa is home to an abundance of delicious food experiences. Whether you're vegan, vegetarian or you eat anything that moves, you'll find something delicious that you'll be dreaming about for years.
Some of the best South African dishes you should include on your gastronomy bucket list include:
• Bunny Chow
• Biltong
• Vetkoek
• Koeksisters
• Melktart
• Pap
• Mopani Worms
• Bobotie
• Potjiekos
• Chakalaka
And of course, no trip to South Africa is complete without at least ONE traditional South African braai.
---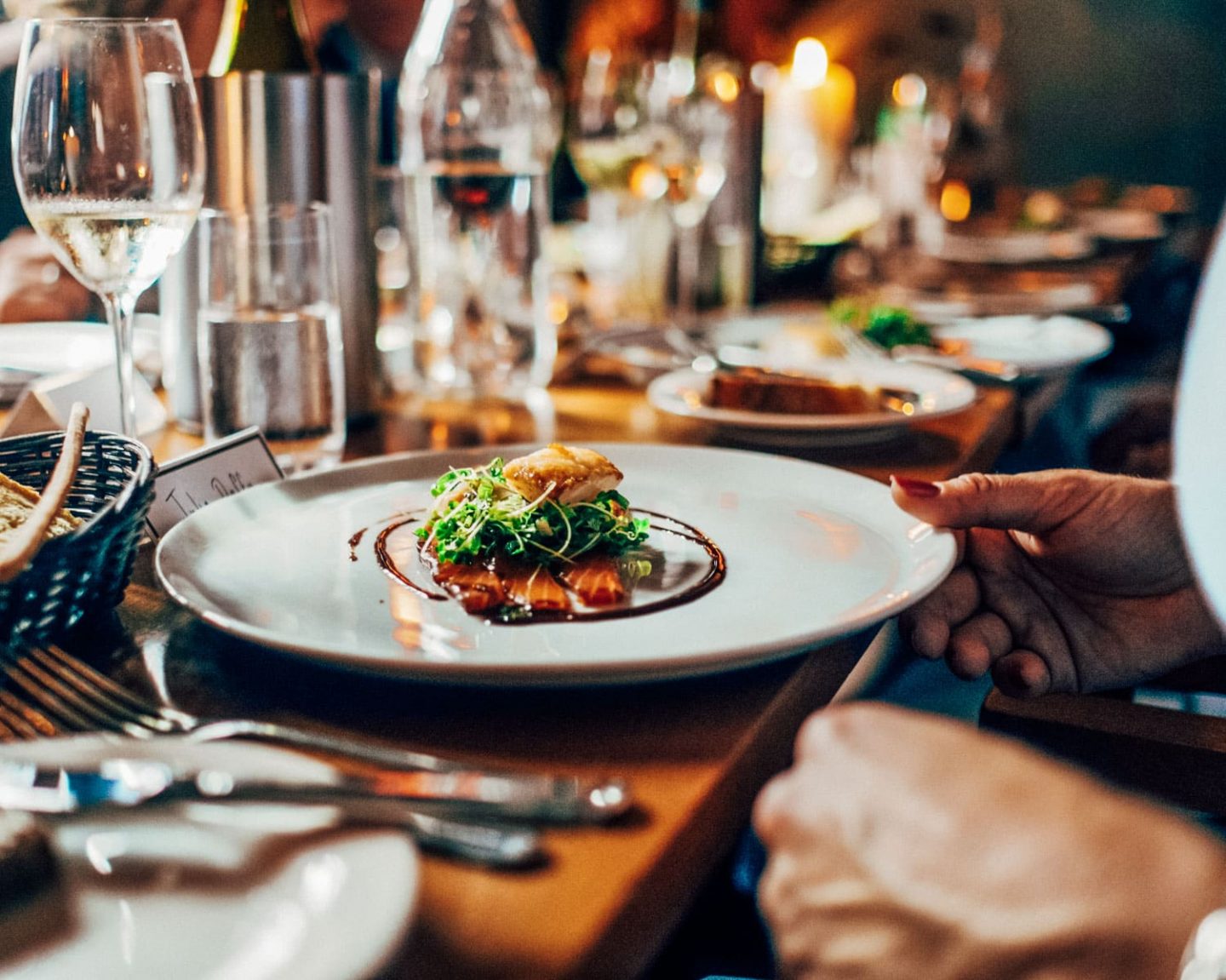 27. Eat at One of the Top Restaurants in the World
Cape Town is known worldwide as South Africa's premier foodie destination. The Mother City is where you'll find incredible fine dining experiences by some of the top chefs in the country.
One of the most popular restaurants is The Test Kitchen in Woodstock. It's run by chef Luke Dale-Roberts and is considered one of the best restaurants in the world!
Bookings fill up months in advance so if you want to indulge your tastebuds, plan ahead!
Another gastronomic experience you don't want to miss out on is La Colombe. It's also on the list of top global restaurants and pairs its dishes with excellent wines while overlooking the Silvermist Wine Estate.
---
28. Hang Out in Muizenberg
Busy and vibrant, Muizenberg is a seaside town that's packed with fun, adventure and gorgeous photo ops. A visit to Cape Town's east coast is a must, all the better if you combine it with a trip to its neighbours, Kalk Bay and St James.
As for activities, you can spend your day joining the hordes of beachgoers sunbathing on Muizenberg Beach. Or you can learn how to surf (Muizies is one of the best spots in Cape Town for beginners), or you can snap up a storm in front of the colourful beach houses.
From there, you can take the train down the coast and visit the quirky boutiques of Kalk Bay, sip on cocktails at Cape 2 Cuba and indulge in some delicious ice cream from The Ice Cafe.
Read More: 14 of the Best Things To Do in Kalk Bay
---
29. Go Surfing at Jeffreys Bay
When I was a kid, I spent a large portion of my pocket money buying Salt Water Girl magazine. As a landlocked Joburger, I dreamed of catching a wave, looking hot in a wet suit and attracting all the surfer dudes to my yard.
Flash forward a decade later, and my surfing attempts have yielded nothing short of a disaster. But there is something alluring about Jeffreys Bay that makes me forget about how bad my previous wipeouts were, and I somehow end up with a surfboard back in my hand.
Home to the best righthand surf break in the world, there's no better place to catch a wave in South Africa. International surfers flock here in droves to ride the legendary waves and live out their ultimate Blue Crush dreams.
---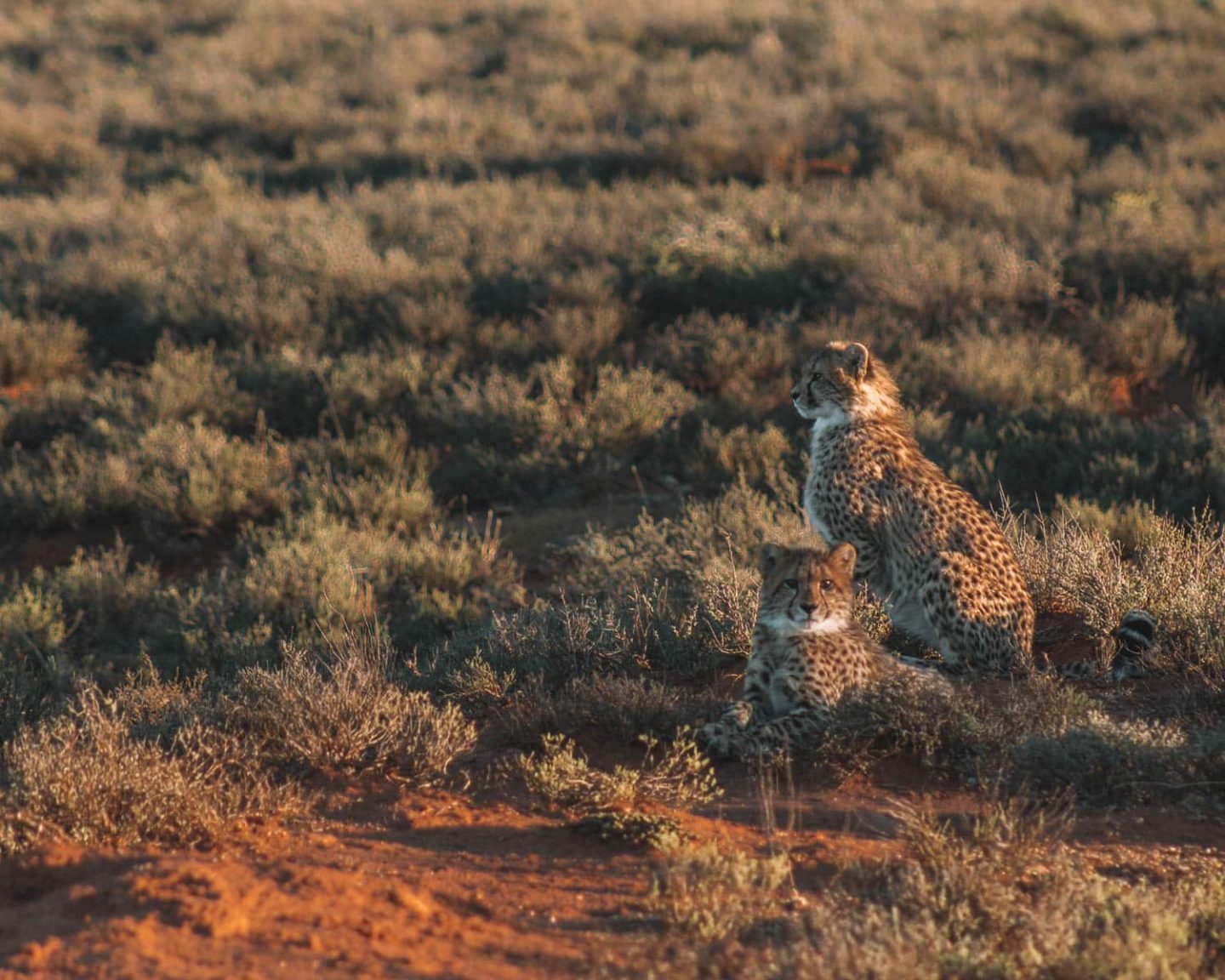 30. Track Cheetahs on Foot
Without a doubt, one of the coolest things I've done in South Africa is tracking wild cheetahs on foot.
Your first thought reading that sentence was either: "This bisch is crazy" or "OMFG!! Where do I sign up!?"
If you're the latter, you can follow in my footsteps by visiting Samara Private Game Reserve. Situated in the heart of the Great Karoo in the Eastern Cape, it's within easy driving distance of the Garden Route and the Cape Winelands.
The cheetahs are 100% wild. Guest do not get to touch any of the animals on the reserve, and the Big Cats don't go under any training.
Read More: Tracking Cheetahs on Foot at Samara Game Reserve
---
31. Chapmans Peak Drive
Chapman's Peak is one of the most dramatic coastal roads in the world. Connecting Hout Bay and Noordhoek, it hugs the Atlantic coastline for 9km!
Without exaggeration, it's a massive photogenic road trip. There are viewpoints all along the route where you can get out and admire Cape Town's beauty.
If you love taking photos as much as I do, stop by the main lookout point for sunset. You'll find no shortage of beautiful corners to photograph, and your Instagram will be poppin'!
There's also a secret cave that you can visit. However, I wouldn't attempt to try to find it unless you're with someone who knows the way as it can be treacherous.
---
32. Stay at Tintswalo Atlantic
Hoping to up the romance factor while in South Africa? Then book a night at Tintswalo Atlantic. Perched on a beach at the foot of Table Mountain National Park, you'll have a view of Cape Town that most tourists don't get to see.
You can stay in a gorgeous island-themed suite that comes kitted out with luxe decor, swoon-worthy views and a heated pool. If you're looking for the perfect place to escape the humdrum of the city and open up bottles of wine a bottle of wine after a long day of sightseeing, it doesn't get better than Tintswalo.
Read More: The Best Hotels in Cape Town: Where to Stay for Every Budget
---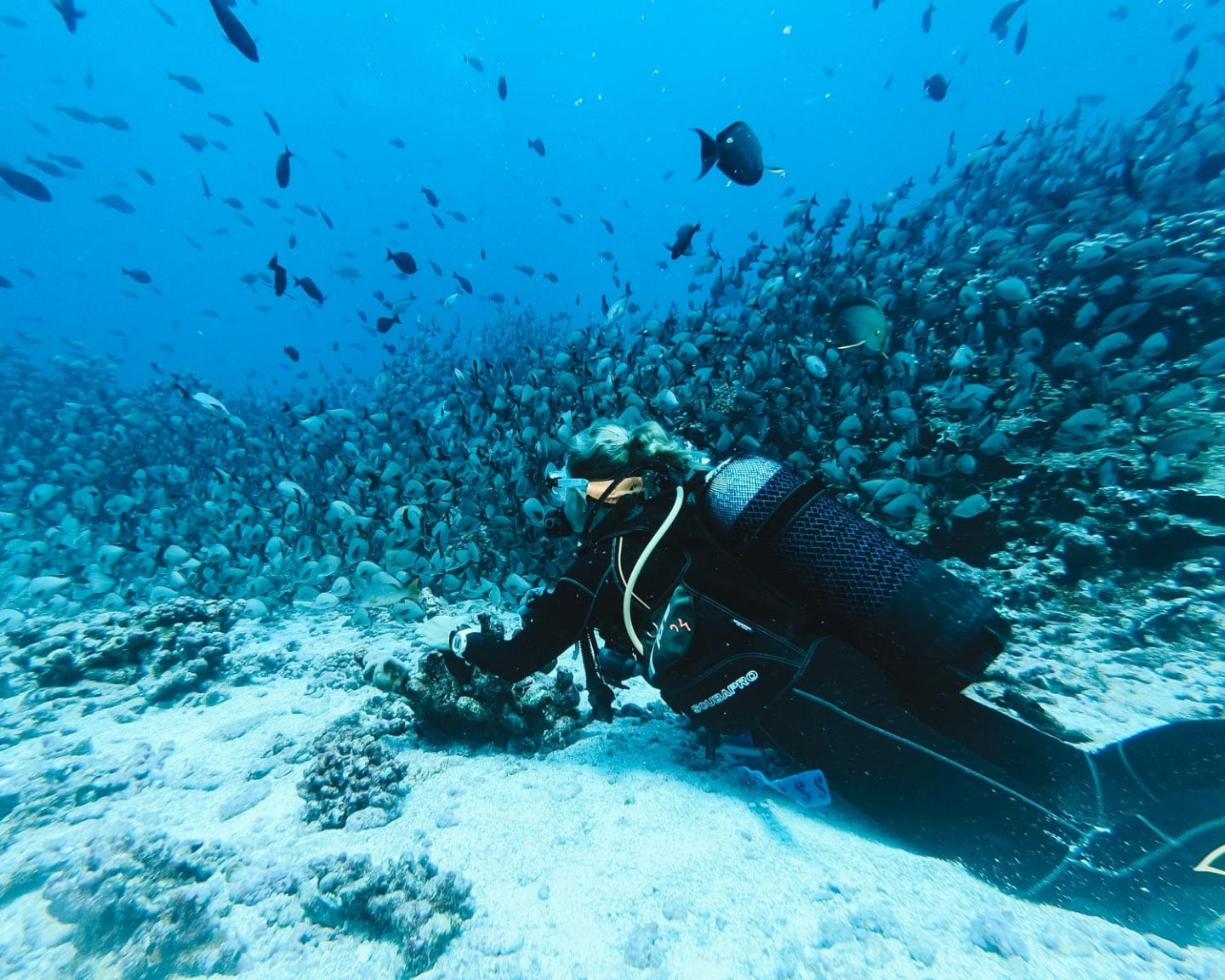 33. Go Scuba Diving in Sodwana Bay
I've always had this dream that one day I'd scuba dive in Sodwana Bay. It offers some of the best diving in Southern Africa, and it's far away from Cape Town's icy waters.
Sodwana Bay is located inside iSimangaliso Wetland Park, South Africa's first World Heritage Site. It's where you'll find 25,000-year-old coastal dunes, 220 kilometres of beaches and spectacular coral reefs.
To be honest with you, I do have my scuba diving licence, but I'm absolutely terrible at it and haven't dived in years. Regardless, I'd like to eventually face my fears and sacrifice my comfort for one of the top ten dive destinations in the world.
Read More: The Ultimate iSimangaliso Wetland Park Travel Guide
---
34. Witness the Sardine Run
The Sardine Run is a natural phenomenon where thousands of sardines (and their predators) travel from the Western Cape up to the South Coast of KwaZulu Natal.
During the feeding frenzy, hundreds of dolphins charge the shoals and drive them to the surface. From the surface, the Cape gannets descend and start plunge-diving on the fish. The bronze-whaler, dusky and blacktip sharks also take part as well as the Bryde's whale.
For divers, it's one of the best things to do in South Africa. You can join week-long expeditions that will give you the chance to experience some incredible wildlife sightings up close!
---
35. Take the Ferry to Robben Island
Robben Island is a UNESCO World Heritage Site and one of the top things to do in South Africa. You can board one of the ferries from the V&A Waterfront and see where Nelson Mandela served 18 of his 27 jail years.
For history buffs, it's a fascinating experience, but you'll need to do your homework before you arrive. The museum doesn't go into a lot of detail about Apartheid, and you'll need to visit the Apartheid Museum in Johannesburg beforehand or do your own research to get more context.
The museum also hires former prisoners and guards as tour guides, which make an incredible and impactful experience.
---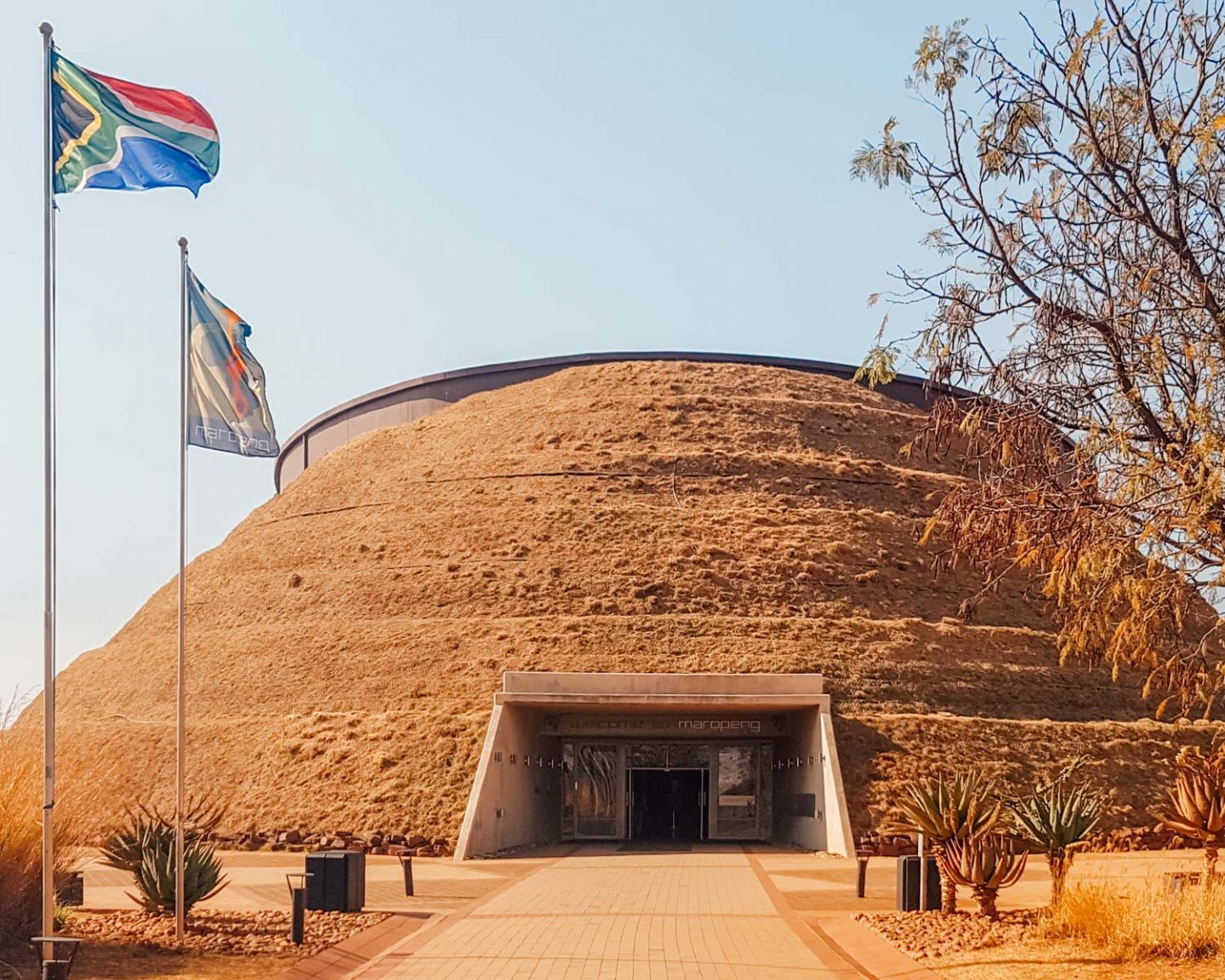 36. Visit the Cradle of Humankind
Located 90 minutes from Johannesburg, The Cradle of Humankind is one of the 10 World Heritage Sites in South Africa. As the world's richest hominin site (40% of the human ancestor fossils were found here), it's a must-visit for history and archaeological buffs.
One of my favourite sites at The Cradle of Humankind is the Sterkfontein Caves. It's a massive fossil site and is where the famous  Mrs Ples and Little Foot fossils were discovered.
---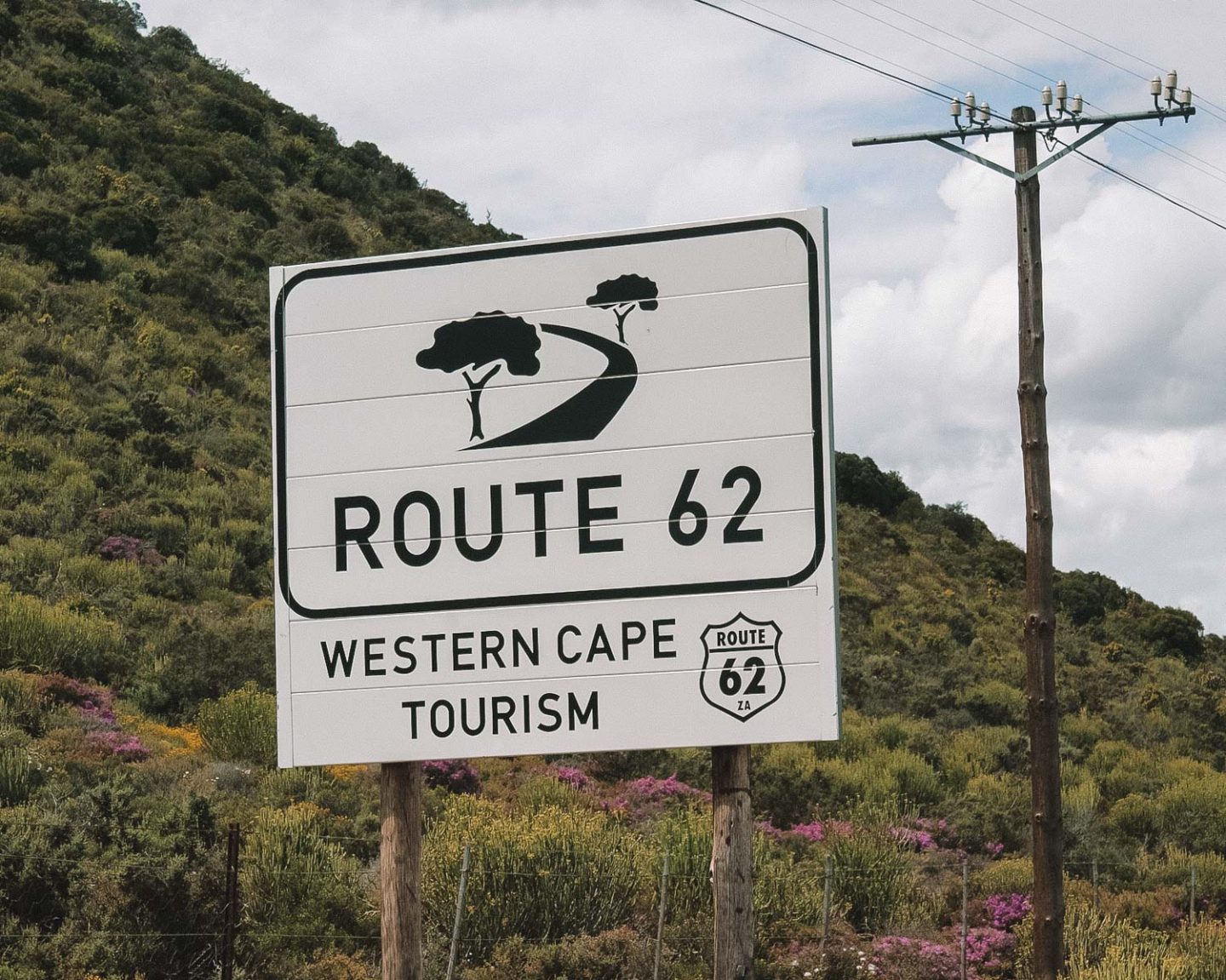 37. Take Route 62 Instead of the N2
Road tripping around South Africa is one of my favourite things to do. With diverse landscapes and unbeatable scenery, it's kinda hard not to stop the car every 10-minutes for a photo op.
If you're planning a trip from Cape Town to the Garden Route, through that N2 route suggestion from Google Maps out the window. Instead, take the road less travelled (literally) and make your way down the R62.
It cuts across the Cape Winelands, winds through dramatic mountain passes, goes into the heart of the Little Karoo and ends in George.
---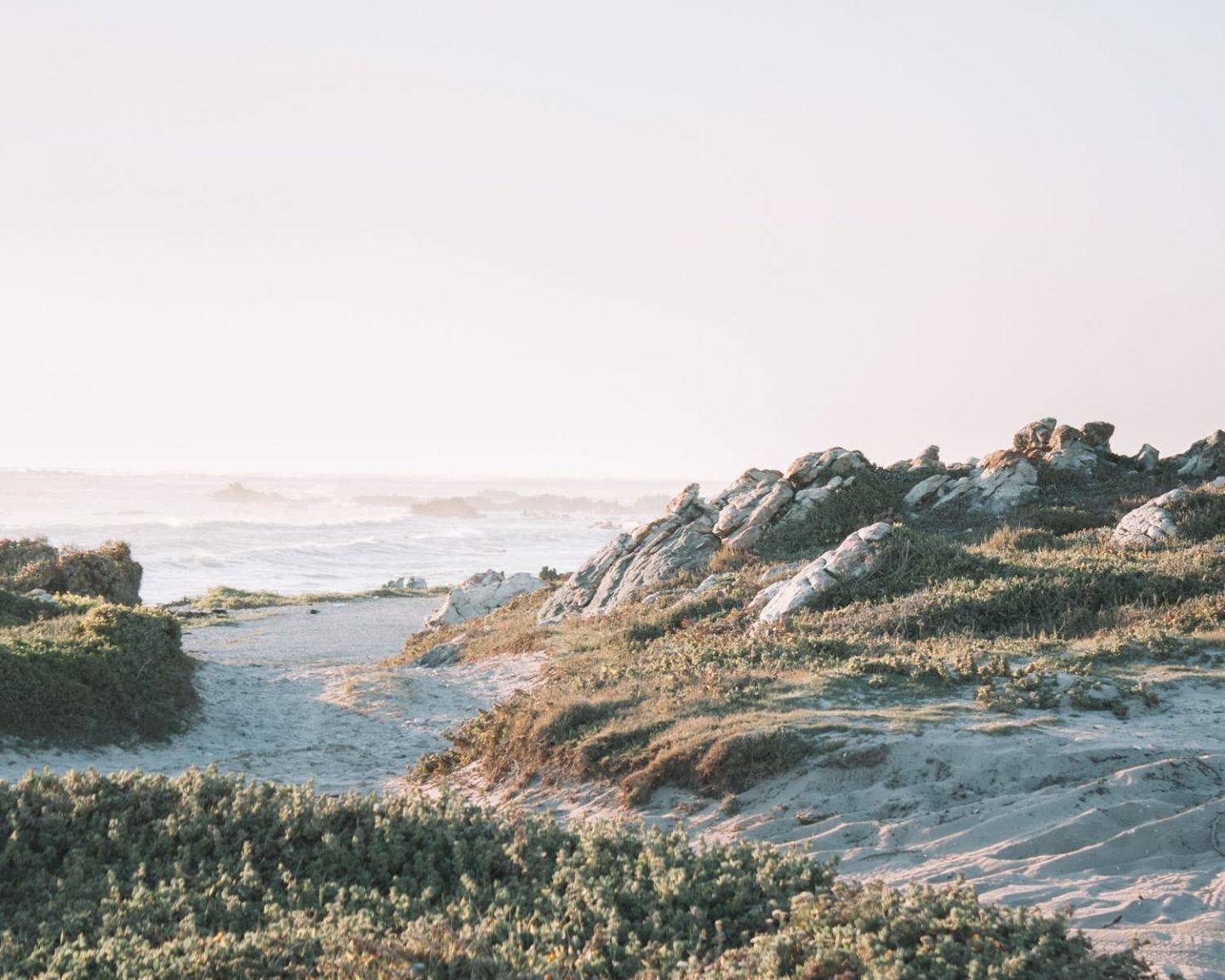 38. Visit the Southernmost Tip of Africa
The Southernmost tip of Africa is located in the sleepy seaside town of Cape Agulhas. It's also where the Indian and Atlantic ocean officially meet!
If you want to stand at that exact point and cross it off your South Africa bucket list, you can add it to your Garden Route itinerary or as a day trip from Cape Town.
It's an easy 3-hour drive along the N2, or you can take the scenic route.  The R44 that hugs the coastline and winds past Hermanus, Gordon Bay, Betty's Bay and Pringle Bay
---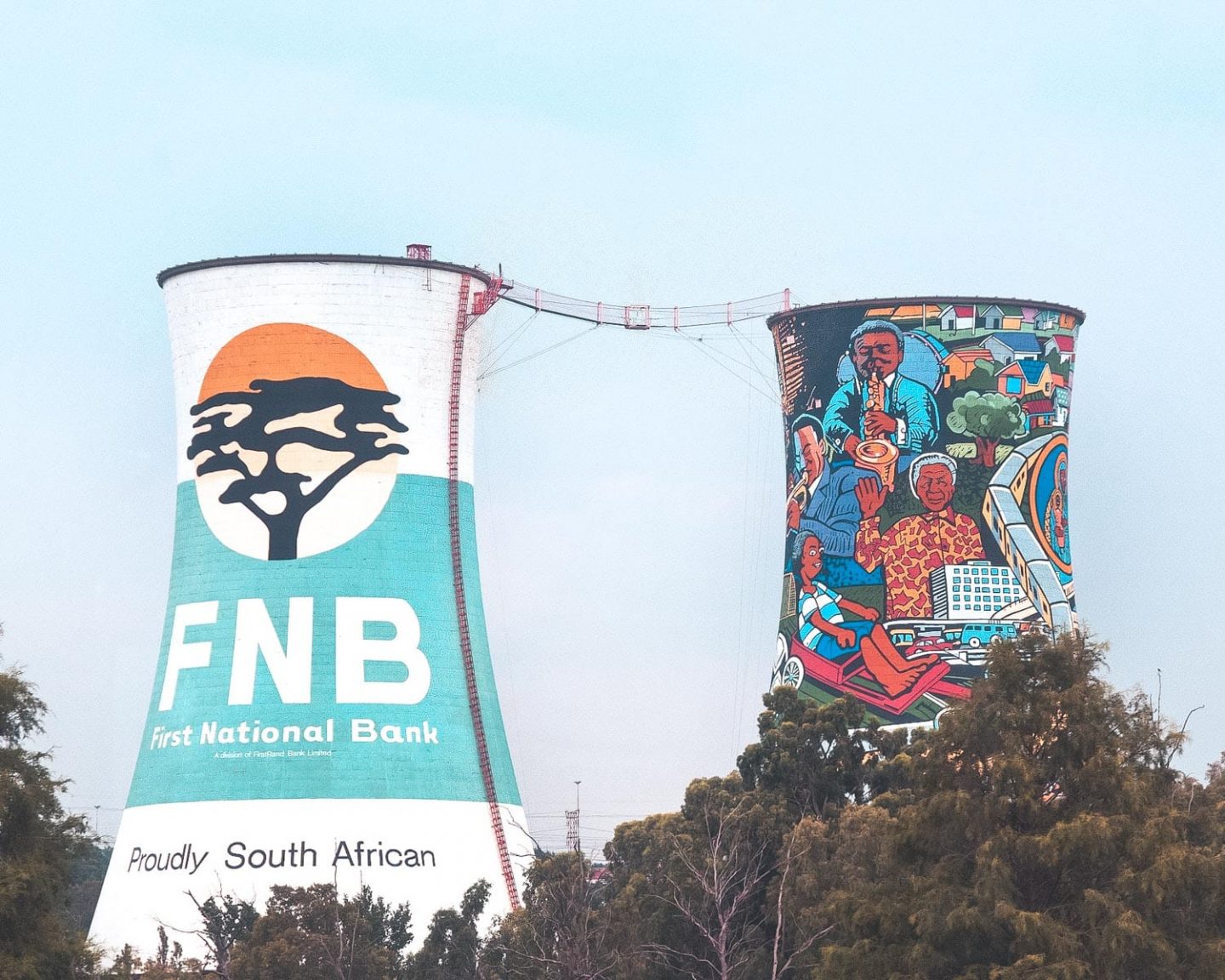 39. Go on a Soweto Walking Tour
I'll be the first to admit that there isn't a whole lot of bucket-list-worthy things to do in Johannesburg. Especially when you compare it to other parts of the country.
That being said, Joburg has an authentic South African flavour that you won't find in Cape Town. As a city that's devoid of that European je ne sais quoi, you'll get a better picture of the country, but it won't be the prettiest.
If you want to learn about South Africa's past, sign up for Soweto Walking Tour. You'll get to visit some of our most important historical monuments that shaped our future as well as the former home of Nelson Mandela and Bishop Desmond Tutu.
When choosing a walking tour, please make sure it's led by a local. The company should also be transparent about where the funds go and actively uplifts the local community.
You don't want to support poverty porn.
---
40. Search for Fairies and Hobbits in Hogsback
Fantasy buffs might recognise the name (after all, JRR Tolkien was born here), but Hogsback is more than the rumoured inspiration for Lord of the Rings.
The small village high up in the Amathole Mountains deserves to be on your South Africa bucket for many reasons: there's a bath overlooking a gorge, dramatic natural scenery and hiking trails plus a lot of things dedicated to fairies.
Top Tip: Chat to the owner of Away With The Fairies (I told you so) if you're curious about the local history of Hogsback and the surrounds. I learnt a lot about the Xhosa tribes and some important battles that shaped the history of South Africa.
Read More: Backpacking South Africa Alone: The Perfect One Month Itinerary
---
So tell me – which of these spots is highest on your South Africa bucket list?! Or did I miss any of your favourite South Africa destinations? Hit ya gurl up in the comments and let's discuss!
Psst…Want more South Africa travel inspiration? Check out my other posts:
Did you find this post useful? Save it for later on Pinterest!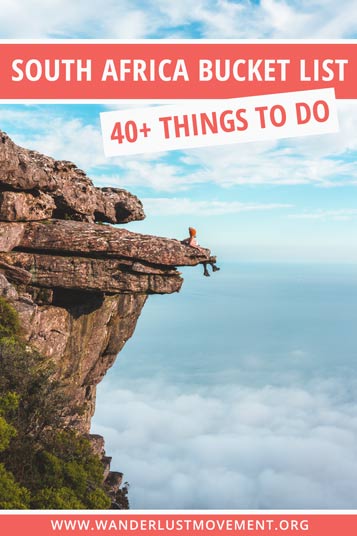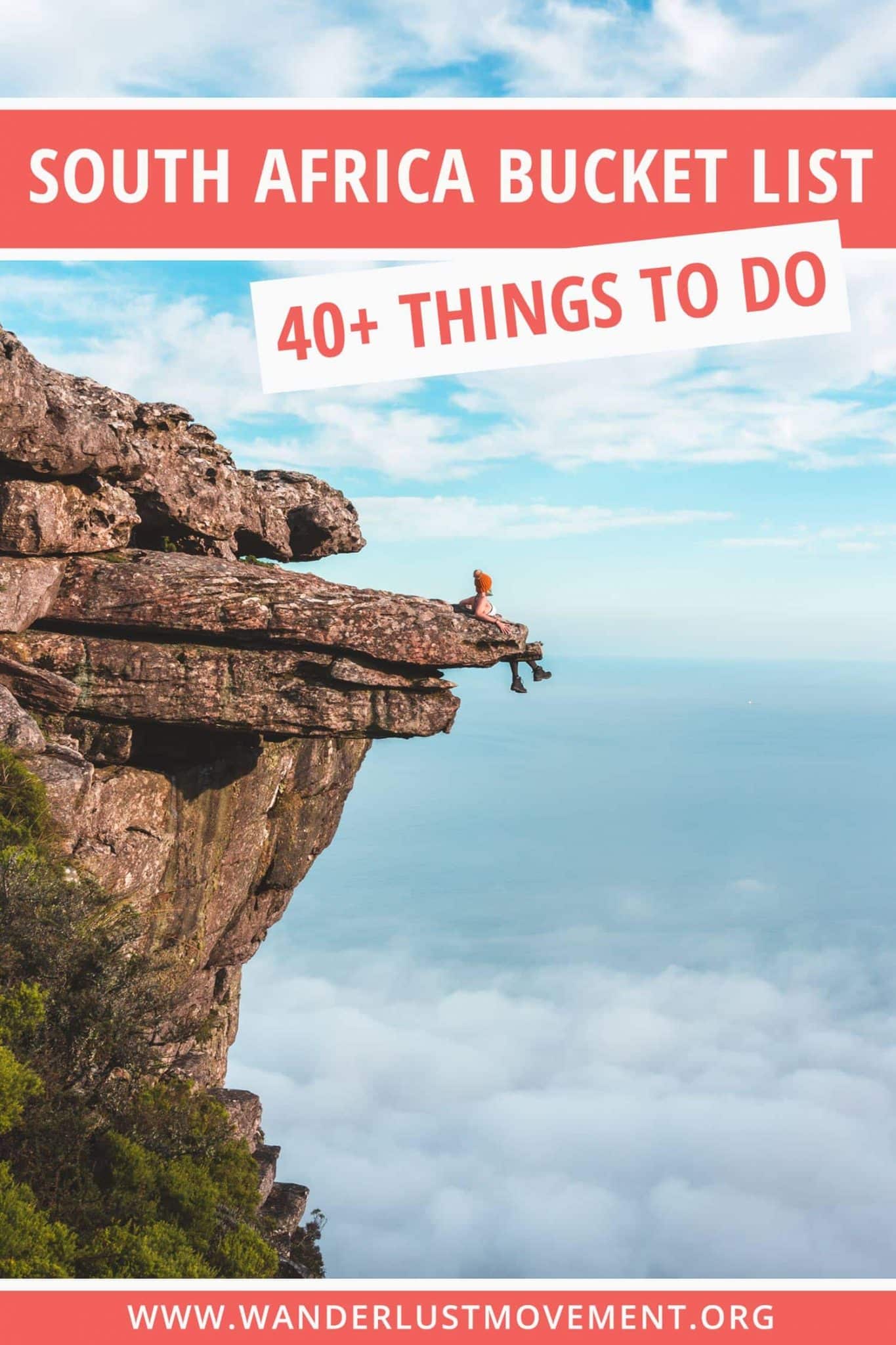 Need some inspiration for your South Africa bucket list? Here are 40+ of the best things to do in South Africa to add to your itinerary!