London has been number one on my bucket list since I was 14-years old. I had just discovered the website Vampire Freaks and it wasn't soon before my wannabe Goth ass discovered Camden.
Camden soon became my holy grail. My fashion spank bank filled with all the cool clothes, shoes and accessories that would never see the light of day in South Africa.
In March this year, I finally got to scratch this travel goal off my list and become my own childhood hero. Though I think I've probably lost a lot of street cred by not wearing any of my 20+ piercings anymore and my signature all black outfits dwindled down to a skeleton crew.
The only thing that sucked about going to London was that I would only be there for 5 days. 3 of those would be at a conference. A conference on youth marketing at the Roundhouse in Camden!
Talk about things coming full circle. Even if I did have to wait over 12 years.
So, with a limited amount of time in London town, I put together a wishlist and attempted to get through as much as possible while sticking to a strict budget. (The South African Rand was sitting at R 20 to the pound during my trip and my budget was not going to get me that far if I wasn't careful.)
Here is a portion of my frugal first-timer itinerary for London that saw me ticking off some of the sights I never thought I would ever see in real life!
1.

Harry Potter Studio Tour in London

This was the first thing I did after landing in Heathrow at 8:00 am on Saturday. My friend picked me up from the airport and we drove straight to the Promised Land.
It set me back 36 quid. Ouch. But it is one of the two splurge items on this list and was worth every single penny. It was everything I imagined and more. I really want to go back there one day after robbing a bank or something and just going mental in that souvenir shop.
My life is just not going to complete without my closet filled with Slytherin gear, Horcruxes, fandom themed jewellery and all the wands. Why do I need all the wands you ask? So that when my friends come over, we can dual. DUH.
Read Next: The Muggles Guide To The Harry Potter Studio Tour in London
2.

Camden Market

Okay. Trigger warning: if you do not like crowds to the point where it becomes a mission to get from point A to B, the Camden Market might not be for you.
BUT the struggle is worth it.
I felt like that 14-year old kid again. I squealed when I came across an ENTIRE shop devoted to steampunk clothes, a two-story cyber Goth shop and the sickest platform boots of my dreams.
It's really not hard to see why Camden Market is one of the most Instagrammable places in London!
As hard as it was to resist taking out my credit card and screaming "SHUT UP AND TAKE MY MONEY", I managed to maintain a semblance of self-control. In the end, I ended up finding a pair of sunglasses that were my prized possession until Phuket happened and incredible septum jewellery for me and my best friend.
3.

Camden Graffiti Street Tour

With my marketing conference being at Roundhouse, I decided to take myself on a graffiti tour each morning before the first session got under way.
I've always had an appreciation for street art before going to London, but my love for it really deepened after walking around Camden. The most interesting pieces I found were hidden down side alleys, just out of view of the hustle and bustle of the main road.
4.

Madame Tussauds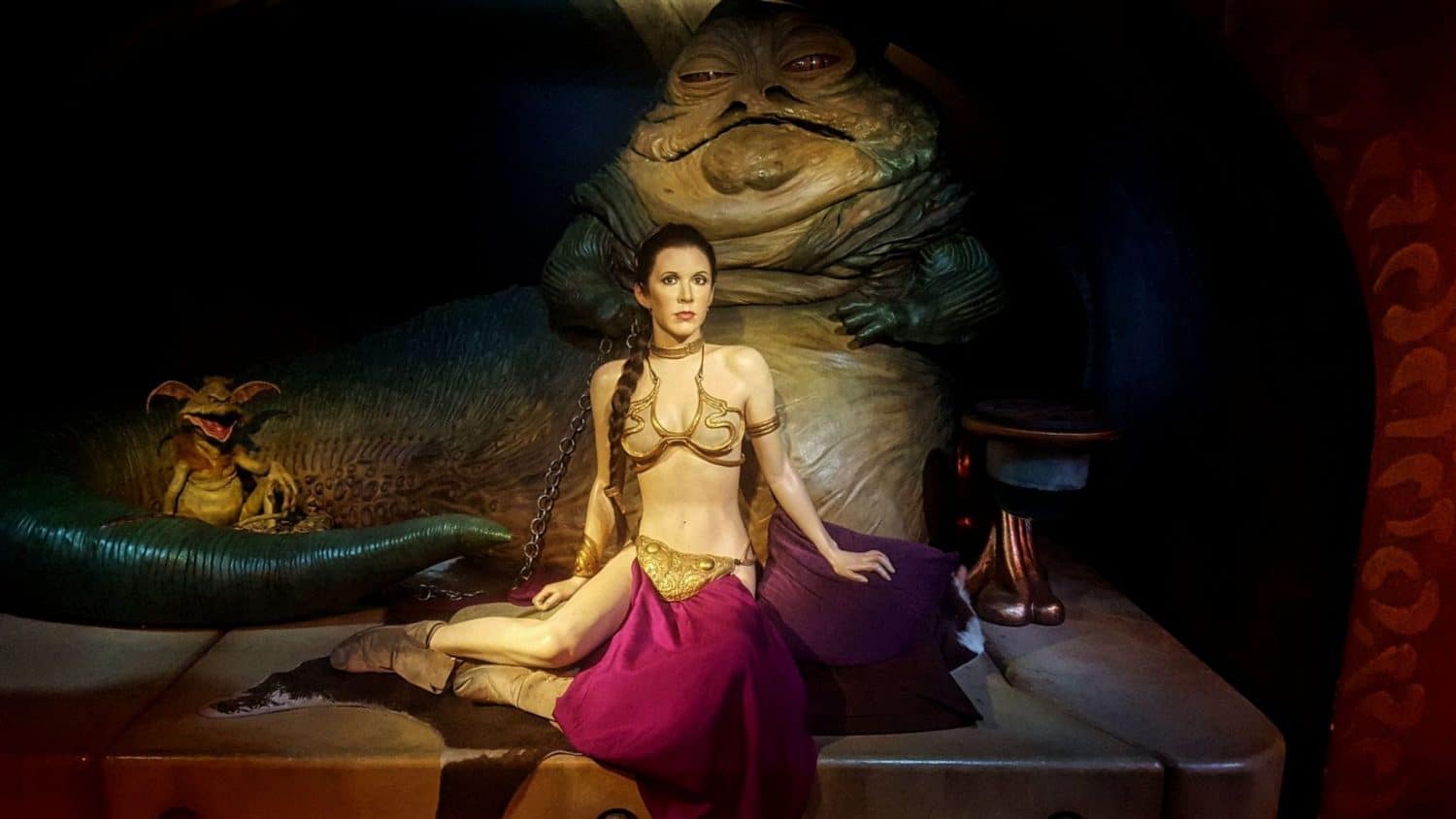 I don't think I could have left London without ticking this world-famous wax museum off my list. I paid about 25 quid that included a special Star Wars tour to celebrate the newest theatrical release from the saga.
Geeky bonus FTW!
As an introvert, stepping into a place by yourself that is just full of people whizzing about can be a little bit unsettling.
I do tend to feel quite awkward taking selfies of myself in front of other people. I don't know why but it just feels like I'm drawing attention to myself, highlighting my aloneness and just makes me feel conceited all at the same time.
If a friend was with me I would of picture whored that place up. No one would have had any time with Marilyn Monroe for at least 5 minutes and there would have been tonnes of ironic duck faces with Kim Kardashian West and her hubby all over my social feeds.
So in hindsight, maybe it was a good thing I was alone?
Anyway, I still enjoyed the museum, especially once I left the celebrity halls and made my way down to the less crowded dungeon filled with infamous serial killers and the wax heads of the Marie Antoinette and her husband, Louis.
5.

The Natural History Museum

I have never stepped foot into a museum-like the NHM in my life. It is an incredible building and I still can't get over how much stuff there is to explore. I only spent about 3 hours inside, but I could easily kill an entire day in there and love every second of it.
One of the best London travel tips, I can give you is that entrance to most museums is FREE! But if you want to go into any of the special exhibits you have to pay a small fee. I paid 11 quid to go into an exhibition about space and have my mind blown by the utter insignificance of my existence for 30 minutes.
But my highlight was the dinosaurs. I had never seen actual dinosaur bones before or seen an exhibition about them on such a scale. It was pure heaven reading all the cool facts, seeing the complete skeletons and just being dumbstruck by the actual size of these beasts.
The central hall is also one of the prettiest places in London!
Download the Natural History Museum's app: It comes with a map and will tell you how to get from one exhibit to the next which is helpful considering the size of the place.
6.

Big Ben, The London Eye and Westminster Abbey

Big Ben has been so iconic in my imagination for countless years that I had to stop and ask someone to confirm if what I was looking at was, in fact, the real deal.
And my Dad can vouch for how many photos I proceeded to take of the damn thing afterwards.
While I had no plans to go on the London Eye, I did make time to take some pictures of it across the river before crossing the street to lay eyes on Westminster Abbey. The place where the ultimate couple goals duo were married: Prince William and Kate Middleton.
This little stint of royal fangirling cost me nothing but a swipe of my Oyster card and a trip on the underground.
7.

An Evening With Machine Head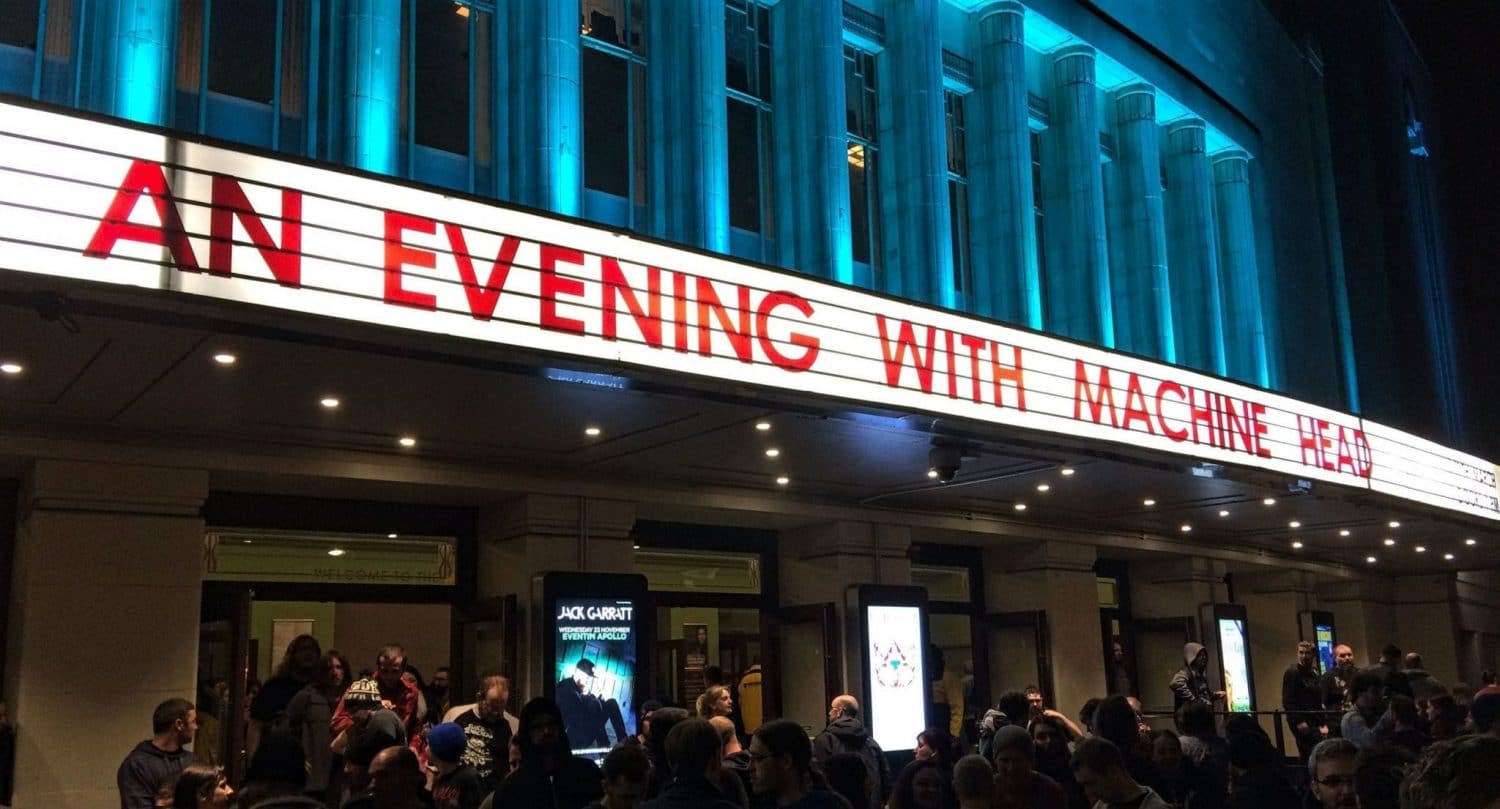 An important thing to understand about South Africa and Africa as a whole is that when musicians say they are going on a "world tour" they are lying. You can't say you are touring the world if you don't step one foot onto an entire continent.
Having said this, more and more musicians have discovered maps in recent years and are seeing the errors in their ways. But there are still a bunch of artists from a variety of genres that have not.
One of these bands is Machine Head.
So when I found out that they would be in London at the same time as me, I did not hesitate to drop 35 quid for a ticket to their concert. This was my final splurge item and I would do it again in a heartbeat.
The Apollo theatre is such an amazing venue. The sound was incredible and my seat in the seating section proved to be a blessing in disguise when I saw how brutal mosh pits get in the UK compared to South Africa.
8.

Exploring Soho and Portobello

I spent a few hours one afternoon to take the underground to visit Soho. While I didn't get to experience the famed nightlife it was still pretty fucking worth it. I felt like I had been transported to a mini Times Square.
There was just so much to see and do that it felt like a sensory overload. I would love to come to Soho again and base myself from there to get my finger on the pulse of the area and explore it completely.
I also managed to squeeze in time to visit the Portobello Market. While not as impressive as the Camden one, it still had loads of cool stuff – especially all the Banksy shout outs! I even spotted Lilly Allen in one of the coffee shops I stopped at. #Goals
In between everything else, I managed to squeeze in a visit to Buckingham Palace, a quick tour of the Science Museum, tonnes of aimless walking around neighbourhoods and a couple of train rides to just outside of London to visit a friend.
I'm pretty stoked with what I was able to get through given my limited time and can't wait to go back to explore more from the homeland of high tea and crumpets.
What are some of your favourite spots in London to visit?
Psst…Want more London travel inspiration? Check out my other posts: