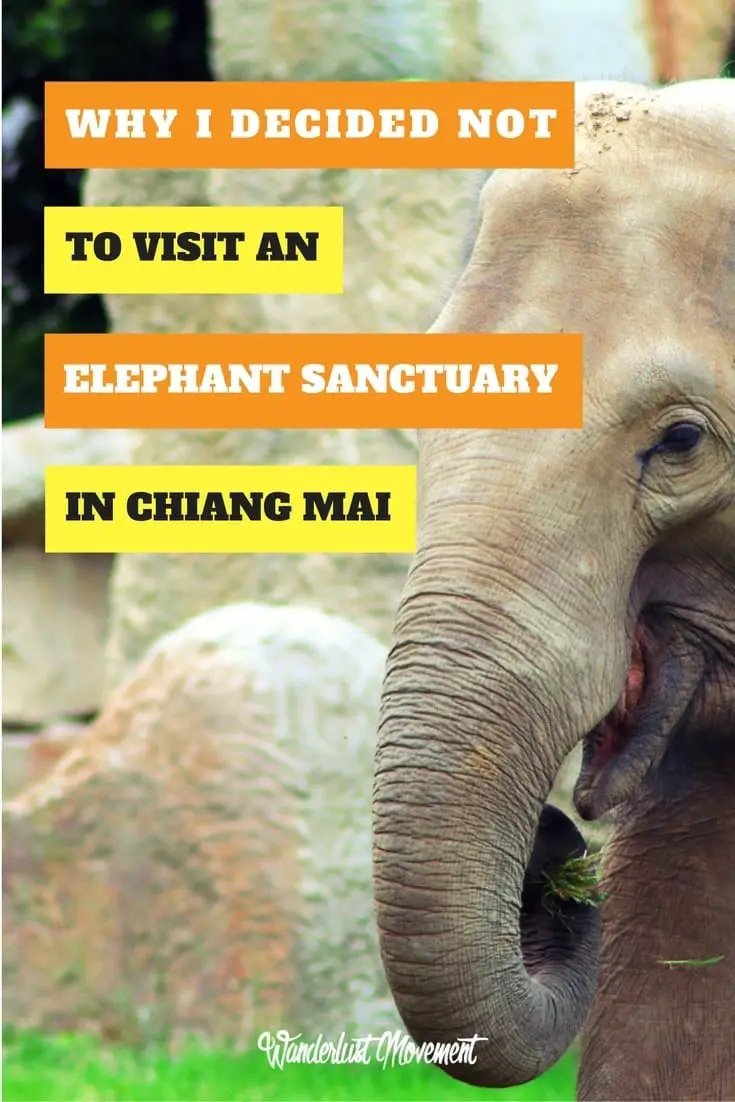 Ethical animal tourism is a topic that has been close to my heart since I started working in the voluntourism industry 3-years ago. Over that time, it has challenged my beliefs and changed the way I think and act in many different facets of my life. I used to be someone that thought zoos were a wonderful thing. I used to be insanely terrified of the ocean and thought that the world would be better off without sharks. I even used to have wild fantasies about taking a selfie with a tiger and riding an elephant.
But most importantly, I never stopped to think about the animal domesticated" and its rights as an autonomous being.
How My World View Was Shattered
The changes in how I perceived animals were accelerated during my first marketing job at an international volunteering organisation that focused on wildlife conservation. It was here that I met a bunch of people who challenged my views, but none more so than my boss. During my 2-years there, she dropped a number of truth bombs that constantly shook up my world view.
But the one that stands out the most and actually propelled me into learning more about ethical animal interactions is when she shut down my idea that shark cage diving was a cool and ethical thing to do. The aftermath of my mind exploding sent me down a rabbit hole to learn more about both sides of the argument.
By the end of it, I no longer thought sharks were the devil personified, I became aware of all the issues facing the species and I wanted to get my PADI certification to be able to have a natural encounter with them in the wild.
---
My First and Saddest Encounter With An Elephant
This small interaction radically changed the way I approached and thought about any kind of interaction with a wild animal. It is why during my first trip to Phang Nga in 2015 I choose not to take part in any of the elephant tourism and refused to take photos with the countless wild animals stolen from their natural habitat, declawed and paraded around the beaches for selfies with tourists.
The only elephant I did happen to see in the south was a sad reminder of the treatment these beautiful creatures are subject to on a daily basis.
As we drove past on our way to a temple, I saw it chained up to a tree on the side of the road, with a piece of rope less than a meter long. With elephants in the wild typically travelling as far as 30 miles a day and foraging for up to 18-hours this picture was a stark reminder of how much we have disturbed their natural lives.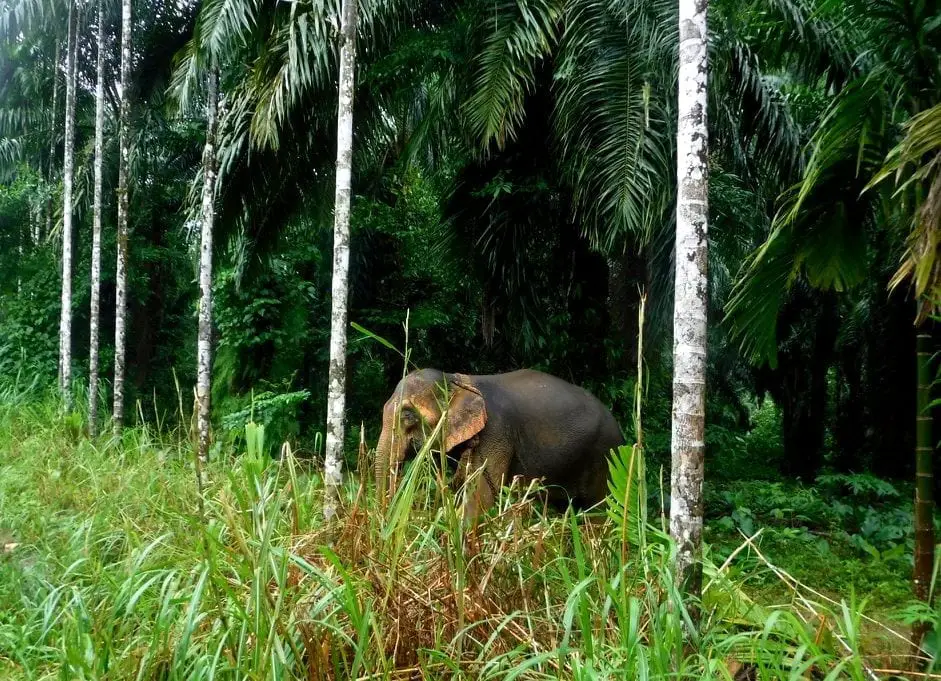 The first elephant I saw in Thailand was chained to a tree on a short leash
---
The Human Desire To Touch Wild Animals
When I decided to visit Chiang Mai in July this year, I found myself a bit torn. On the one hand, Chiang Mai is known for its ethical elephant sanctuaries that are doing amazing work rehabilitating tourist camp elephants and offering tourists a more "ethical" experience. But on the other hand, it is still promoting this fixation that human beings have when it comes to interacting with wild animals.
There seems to be this sick power play and allure when it comes to us wanting to touch a wild animal. A deep need to have that photo with a creature that in any other circumstances could end our existence.
I had an unsettling experience of this during my first trip to Thailand with my volunteering organisation. After meeting a volunteer who would not shut up about how much she loves elephants, who was made aware of the conditions an elephant has to go through to accept a human on its back, she still went ahead and rode an elephant before she returned home. Her reason being that she didn't want to spend the money to fly up north to an ethical operator and decided that any interaction with the animal she "loved" so much was worth it. To say I was disappointed when those photos hit my news feed is a mass understatement.
It's this intense need for interaction that my problem with sanctuaries lies. As much as I want to see a happy elephant I don't agree with the amount of human contact the animals still have on a day-to-day basis. And while the elephants are already "used" to humans (thanks to a traumatic past that involved going through the "crush"), I still don't feel that it's ethical to continue to exploit this relationship.
Their autonomy as sentient beings is still being abused to satisfy our desire for that interaction.
---
Ethical Animal Tourism Is a Fine Line
It's heart-breaking that these beautiful creatures aren't free to roam their natural habitat because of the threat of humans. This is what makes this type of ethical animal tourism such a fine line to walk. The elephants are definitely treated better and aren't being cruelly exploited, but the only way they can continue to live in this safe place is by transferring that exploitation into a milder form.
This post is not a dig at people that have visited sanctuaries. You are amazing for supporting the cause and giving the organisations running those places their much-needed funds – but I just find it sad that this is what it has come to.
There has to be a sacrifice of autonomy and reducing the creature to semi-wild because of the lack of respect we as the human race have for other species in general.
I decided to give this bucket list item a skip and explore what else Chiang Mai has to offer. I'm sure I'll see an elephant again one day, but hopefully, it will be a chance encounter in the wild. And I'll be far away enough to not disturb it yet close enough to appreciate its beauty from afar.