Last Updated on August 9, 2018 by lauren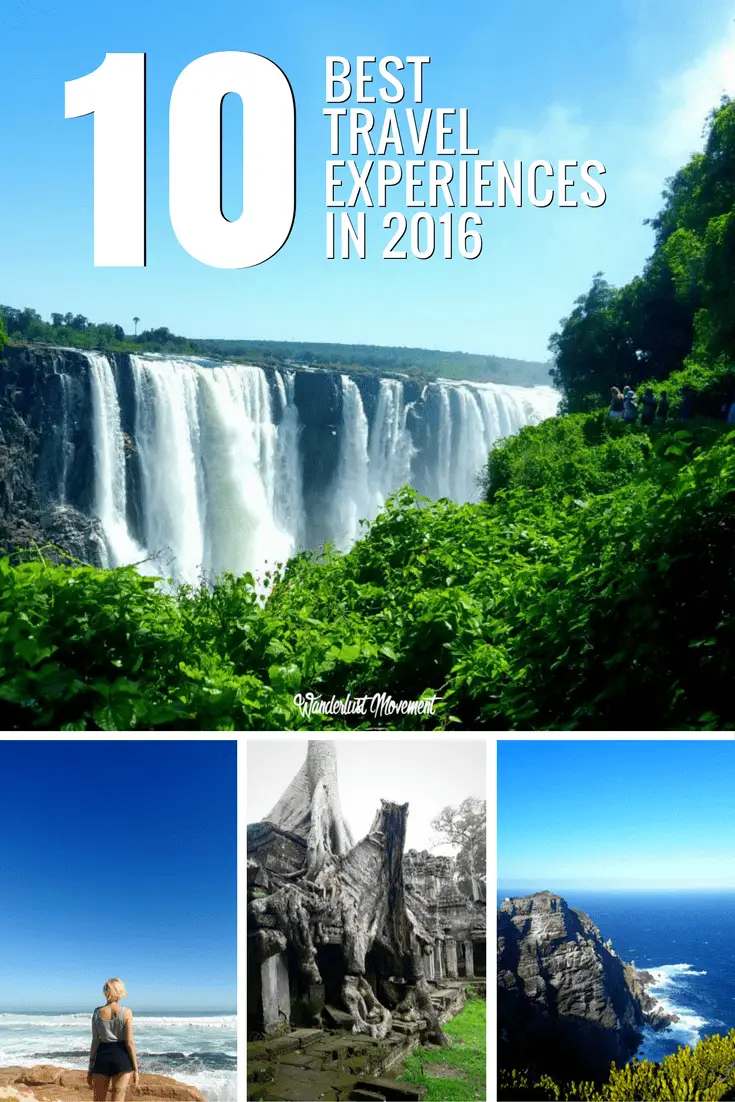 I don't know about you – but 2016 has been a whirlwind of adventures and a rollercoaster of emotions. From leaving South Africa for the first time to live abroad to exploring all the corners of Thailand – this year has given me some incredible memories. It feels like only yesterday I was standing on platform 9 3/4 in London or walking across the bridge from the Zimbabwe border to Zambia to visit the Victoria Falls.
So as this year starts to close, I would like to share my favourite travel adventures of 2016!
1. Harry Potter Studio Tour in London
My first trip to London this year felt like a part of my life came full circle. Not only did I get to stay in Camden (a place I have been dreaming about since my teenage years) but I got to visit the Harry Potter Studio Tour! I touched the Chamber of Secrets door and stood inside the actual Great Hall! What is life even?
It is without a doubt the highlight of my year and a memory that will continue to keep my fandom a light for many years to come.
Read More: The Muggle's Guide To The Harry Potter Studio Tour in London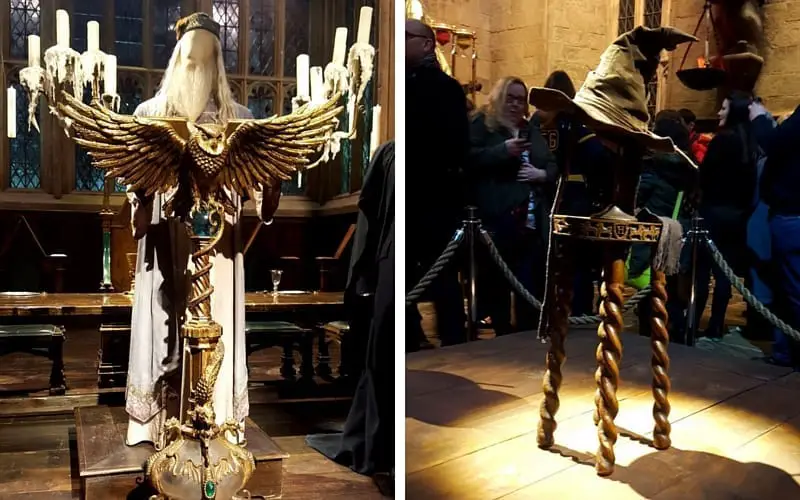 ---
  2. Victoria Falls National Park
At the end of 2015, I attended the Vic Falls New Years Eve Festival. That alone was an incredible way to say goodbye to 2015 and kickstart the roller coaster that was 2016. But before I headed back home, I decided to explore both sides of the Victoria Falls National Park.
My intrepid adventuring featured me being chased by a troop of baboons on the Zambia side and sitting on a bench dumbstruck and getting drenched on the Zimbabwe side. My photos of Victoria Falls are some of my favourites from this year, and I hope in 2017 I will get a chance to go back and explore more of both these countries.
Read More: A Quick Guide To Victoria Falls: Everything You Need To Know
---
3. Camping in Khao Yai National Park
Home to the largest herd of wild elephants in Thailand, an elusive tiger population and three times the size of Singapore – I knew camping in Khao Yai was going to be special. The park did not let me down. It stole my heart with its lush forests, an abundance of wildlife and the ridiculous experience of almost having my tent washed away thanks to a massive storm.
But the muddy shoes and long train ride home were worth it. I highly recommend making a stop here if you are near Bangkok and want a quick weekend getaway into one of the most beautiful spots in Thailand that isn't overrun by tourists.
Read More: Waterfalls and Elephants – Camping in Khao Yai National Park
---
4. Exploring Angkor Wat Archaeological Park
10 hours. 8 temples. 1 girl on a mission to unleash her inner Lara Croft.
Angkor Wat has been at the top of my bucket list since I saw the Tomb Raider movies with Angelina Jolie and my inner history buff whispered to me: "I want to go to there."
Exploring this UNESCO World Heritage Site as a solo traveller made the experience even more memorable. I often have anxiety when travelling with other people that I'm annoying them and getting excited over piles of rock assembled in different ways is not everyone's cup of tea. But if you love history as much as I do and want to feel transported back into time, the 36 USD entrance fee is worth it.
Read More: How To Conquer The Temples of Angkor Wat in One Day
---
5. Visiting Cape Point
Before I left South Africa to live abroad in Thailand for six months, I realised after living in Cape Town for two years; there were a ton of things I had never done. Cape Point came in right at the top, and on a spontaneous whim, I decided to tick it off on one of my last weekends in the country.
After going on this mini road trip, I finally understood why so many other travellers say that the best trips are those that aren't planned. I fell in love with the national park, and it cemented my desire to go back there in 2017 and explore more of Cape Point's amazing coastline.
Read More: Road Trippin' to Cape Point
---
6. Open Water Certification at Koh Tao
At the beginning of every year, I write down five or six goals I would like to achieve in the year. For 2016, my list included things like teaching abroad, becoming location independent and obtaining my Open Water certification. When school holidays rolled around in October, I decided to book a train ticket down to Surat Thani and catch a ferry to one of the best diving locations in the country – Koh Tao island.
The island is one of the few spots in the world where you can spot Bull Sharks up close and its reefs are also home to turtles, whale sharks, barracudas and countless other sea life.
While I did find getting through my SSI Open Water Certification challenging, once on the sea floor I forgot all about my problems. If you are looking for an island getaway where tons of affordable restaurants, adventure activities, pristine diving conditions and incredible sunsets – pencil in Koh Tao for your next trip to Thailand.
Read More: Facing My Fear At The Bottom Of The Ocean – Becoming Open Water Certified
---
7. Road to Ultra: Thailand
After only two weeks in Thailand, I decided to make a weekend trip from Ubon Ratchathani to Bangkok to experience my first international music festival. The trip saw me navigating Bangkok's public transport system for the first time, staying at my first hostel this year and realising how differently South Africans party compared to the Thai's. I decided not to drink and still managed to have one of the best party nights of the year. It is not often I get to say that I danced until my feet hurt.
#worthit
Read More: My Experience At Road To Ultra Thailand
---
8. Zip lining At Night
After my stay at Magoebaskloof Canopy Tours in Limpopo, I was invited to join the Cape Town leg for a zip lining adventure tour with, twist. Once a month, the Cape Town branch decides to host a moonlight zip lining tour through the Hottentot Holland Nature Reserve.
With 13 stops in 4 hours and no way to see where you were going, the lack of light amped up the thrill and made it one of the most unique adventures I have experienced to date.
Read More: Unzipping Adventure at Magoebaskloof Canopy Tour
---
9. Chiang Mai, Thailand
If there is one place in Thailand that I cannot recommend enough, it is Chiang Mai. The town first came up on my radar when I was working for a volunteering organisation. Ever since then, I have been determined to visit this part of Thailand, and my expectations were more than exceed.
It fast became my favourite place in Thailand, and I now understand why so many digital nomads end up living there. From the delicious street food to the incredible temples, nightlife, natural beauty and even a Cat Cafe – Chiang Mai will always leave you wanting more.
Read More: Cheap and Walkable Things To Do in Chiang Mai For The Gravity Impaired
---
10. Mysore, India
I have to be honest. I didn't love India. It's one of the reasons I haven't written more content on my trip to the country in March. I left the country with no strong feelings, no longing to go back and see more of it. But the reason it makes my best travel experiences of 2016 is all the weird shit that happened while I was there.
Besides sleeping on a rooftop in Chennai, the most entertaining being a day in Mysore, India where my friend and I hired a tuk-tuk driver to take us on a mission of exploration before our bus trip back to Kerala.
In a few short hours we had seen the Mysore palace, met a holy cow, explored temples, been harassed in a spice market and taken to a hole in the wall shop where an aggressive shop owner trying to sell us liquidised weed and overpriced incense tried to keep us there until we bought something.
If you are looking for a destination that will give you crazy travel stories sans drugs or alcohol, India will do it.
Read More: That Time I Discovered The Power of Disconnecting