Last Updated on January 5, 2023 by Lauren Melnick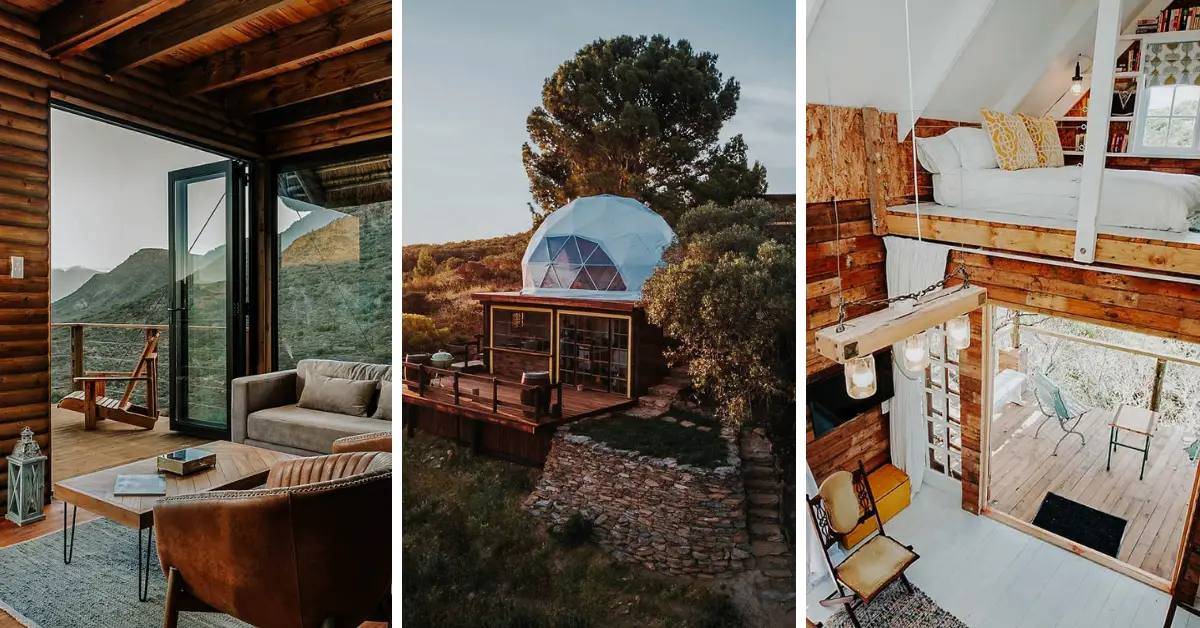 I've made it no secret that I am obsessed with South Africa, but the feeling wasn't always mutual.
When I first started travelling in 2014, I had hardly seen anything my country had to offer. All I could tell you about Joburg was where to find the nearest bar with a happy hour.
And after living in Cape Town for almost two years, I hadn't even waltzed up Table Mountain.
*quaking intensifies*
So what changed? Six months teaching in Thailand.
When I got back from that expedition, I realised I had seen more of the Land of Smiles than my backyard.
From that moment on, I made it my mission to become a tourist and tick off all the must-sees, hidden gems and everything in between.
…And with local travel my only source of wanderlust at the moment, I've spent A LOT of time on Airbnb looking for unique and wonderous escapes to fill up my weekends.
Below you'll find a ridiculously good looking guide to secluded and romantic Airbnbs in South Africa to help you plan the perfect rendevous with your beau!
(Or yourself if you're on team solo or partner living in another country vibe)
Never used Airbnb before? I can save you $$$ off your first booking! Grab your discount code here.
Psst…Want more South Africa accommodation inspiration for your next romantic rendezvous? Check out these other posts:
Secluded & Romantic Airbnbs in South Africa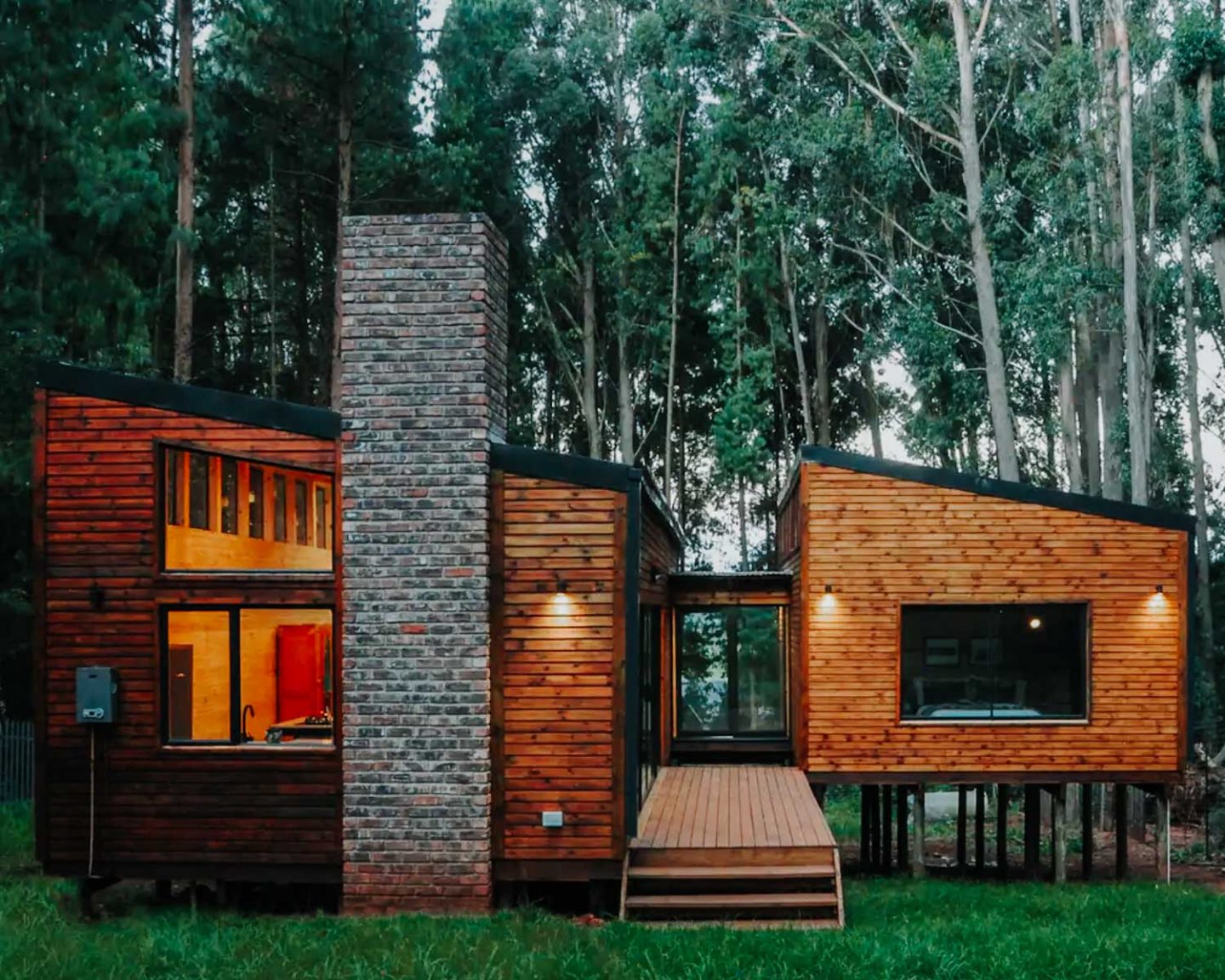 Cosy Forest Cabin in Dullstroom
Oh my god.
Does this not look like a slice of heaven you'd find somewhere in the Canadian or German mountains?
Located in the lush forests of Dullstorm, it's made for couples searching for a cosy cabin in the middle of nowhere with a side of luxury.
You're within walking distance of hiking trails, mountain biking tracks and restaurants.
Read More: Stay in a Secluded & Charming Forest Cabin in Dullstroom
CHECK AVAILABILITY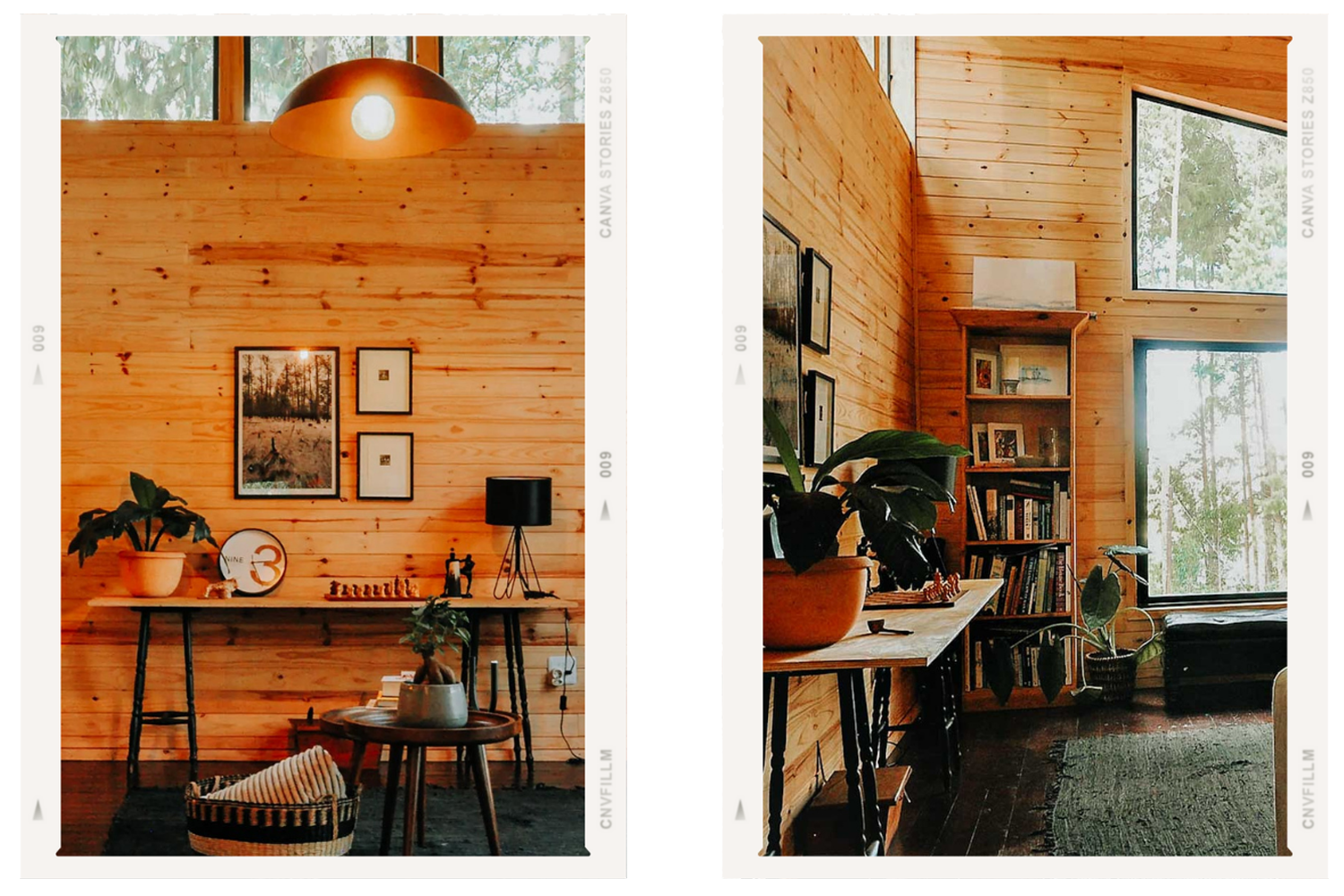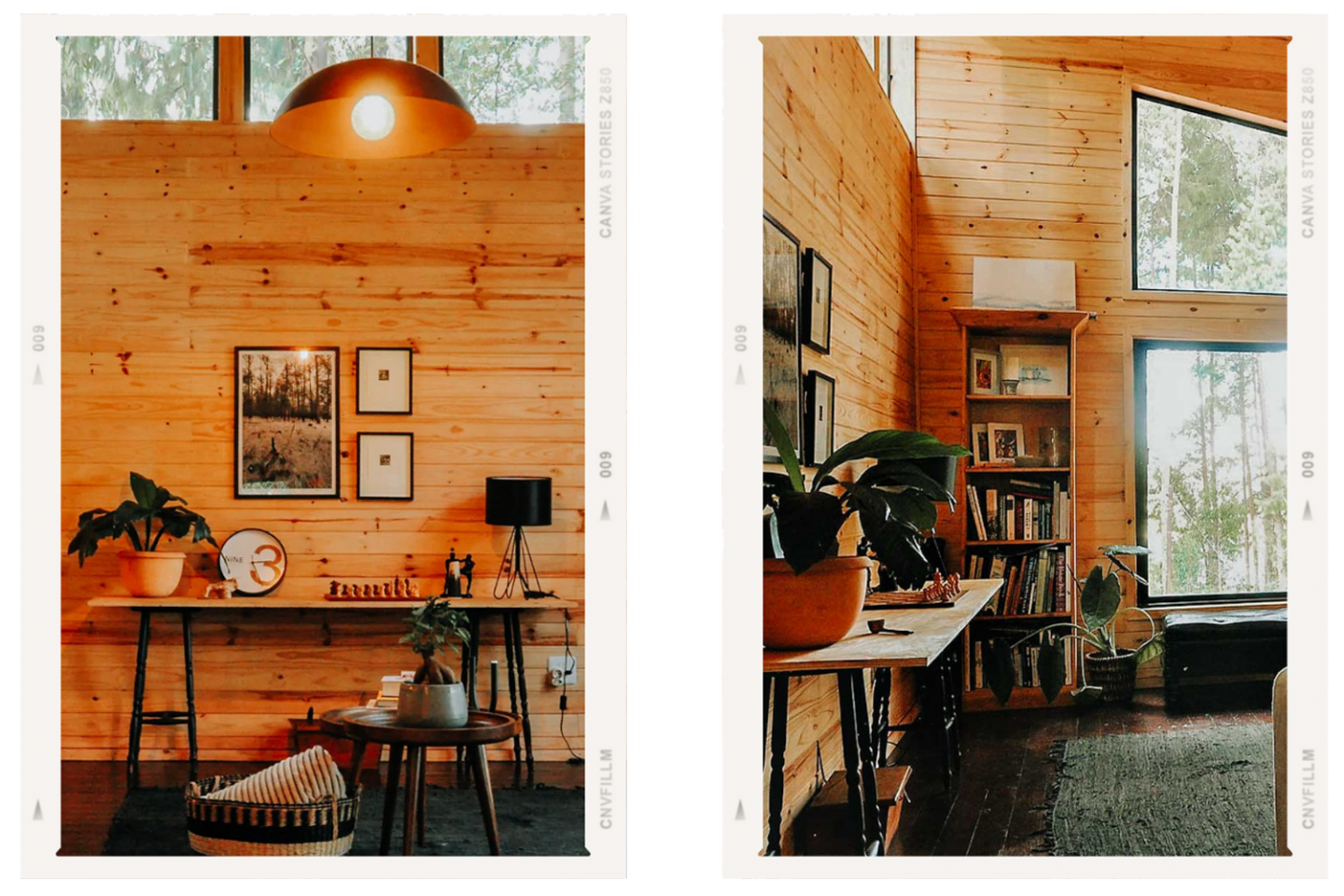 ---
The Treehouse in Port Elizabeth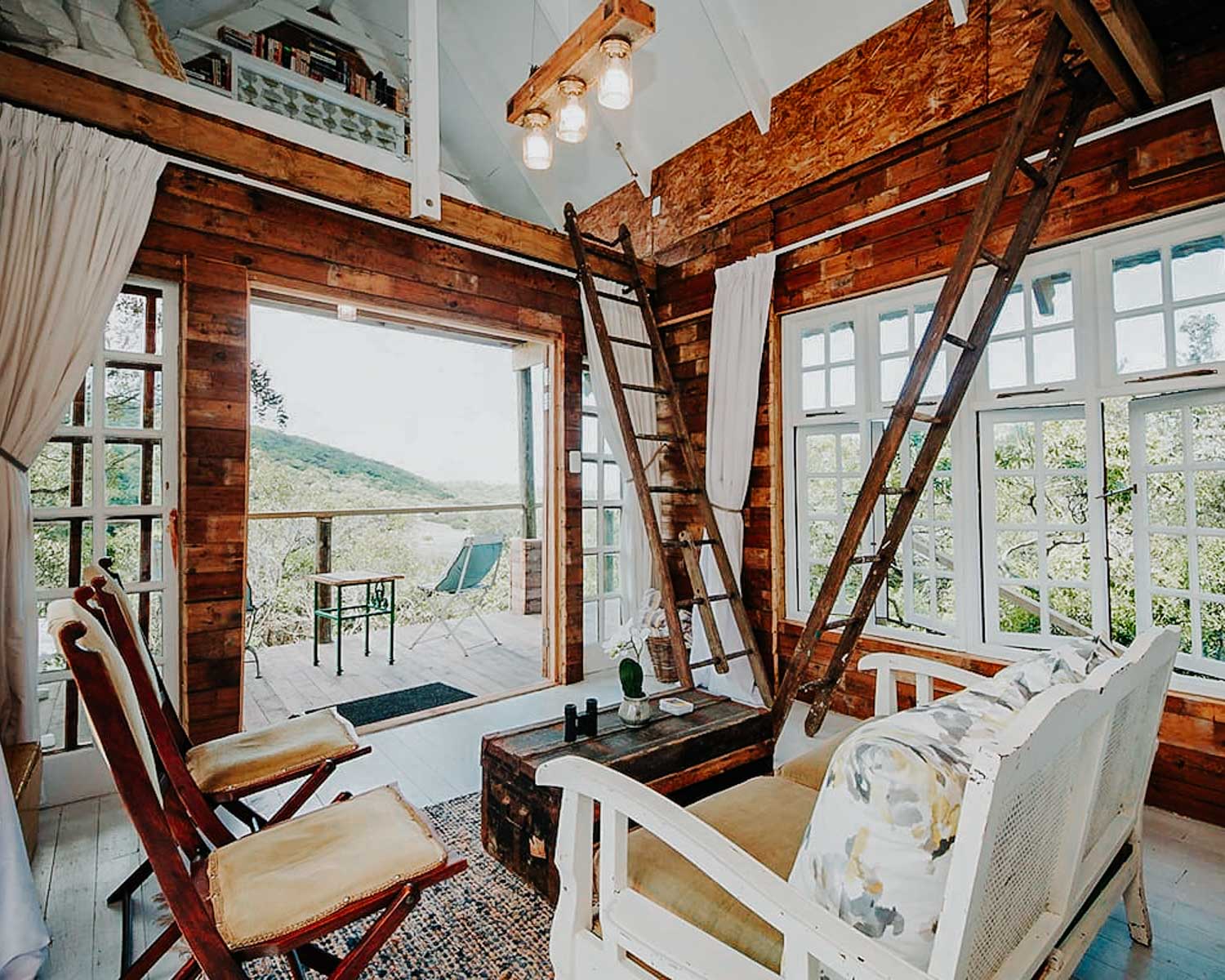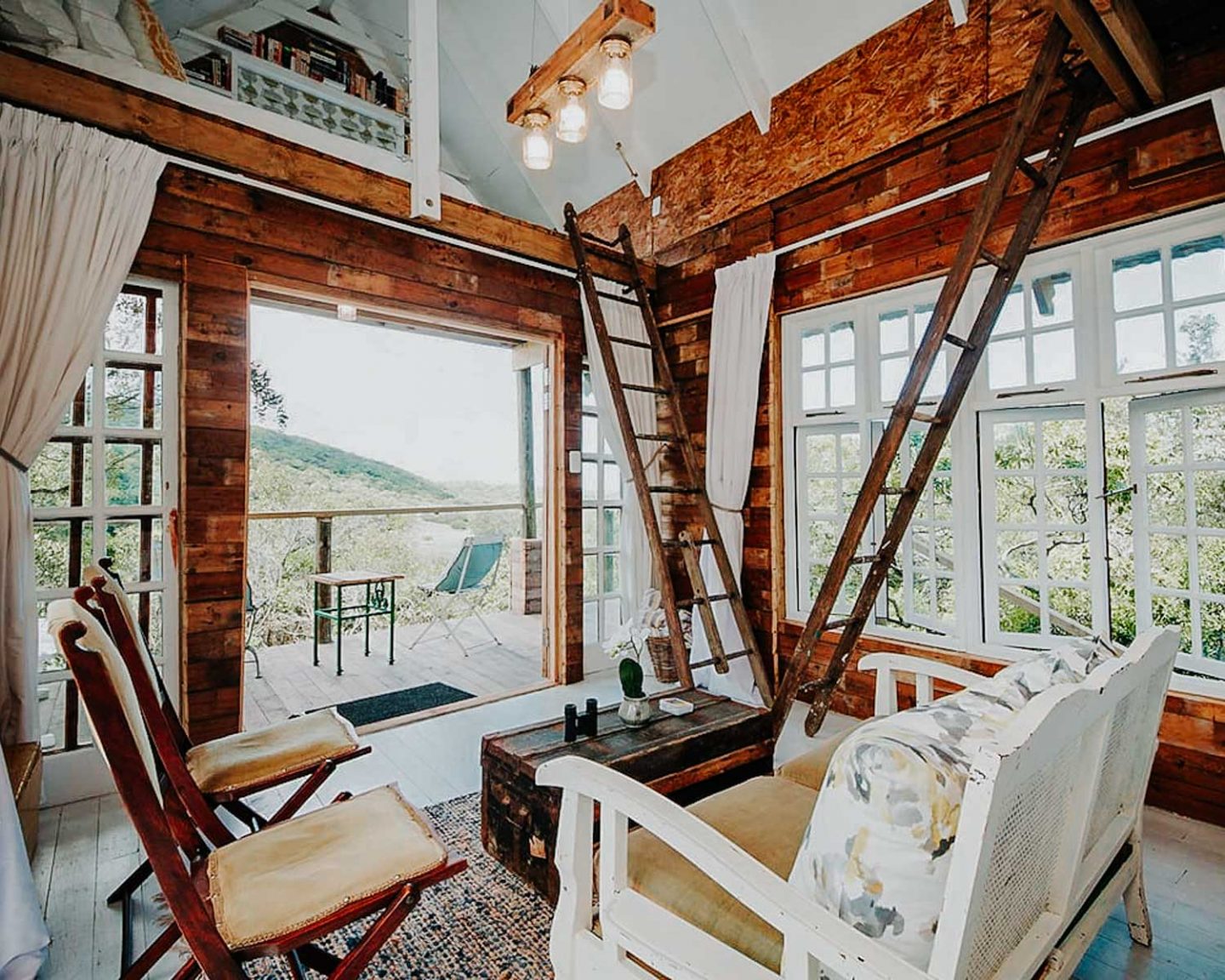 As the self-proclaimed #1 treehouse in South Africa, that flex is enough to make me want to check out what all the fuss is about.
Wake up to incredible valley views entangled in 400 thread count Egyptian Cotton sheets with an abundance of birdlife right outside of your window.
Situated on a rural farm, the three-story treehouse is far enough from the city's hustle and bustle, but close enough for a beach day or a trip to Addo National Park.
CHECK AVAILABILITY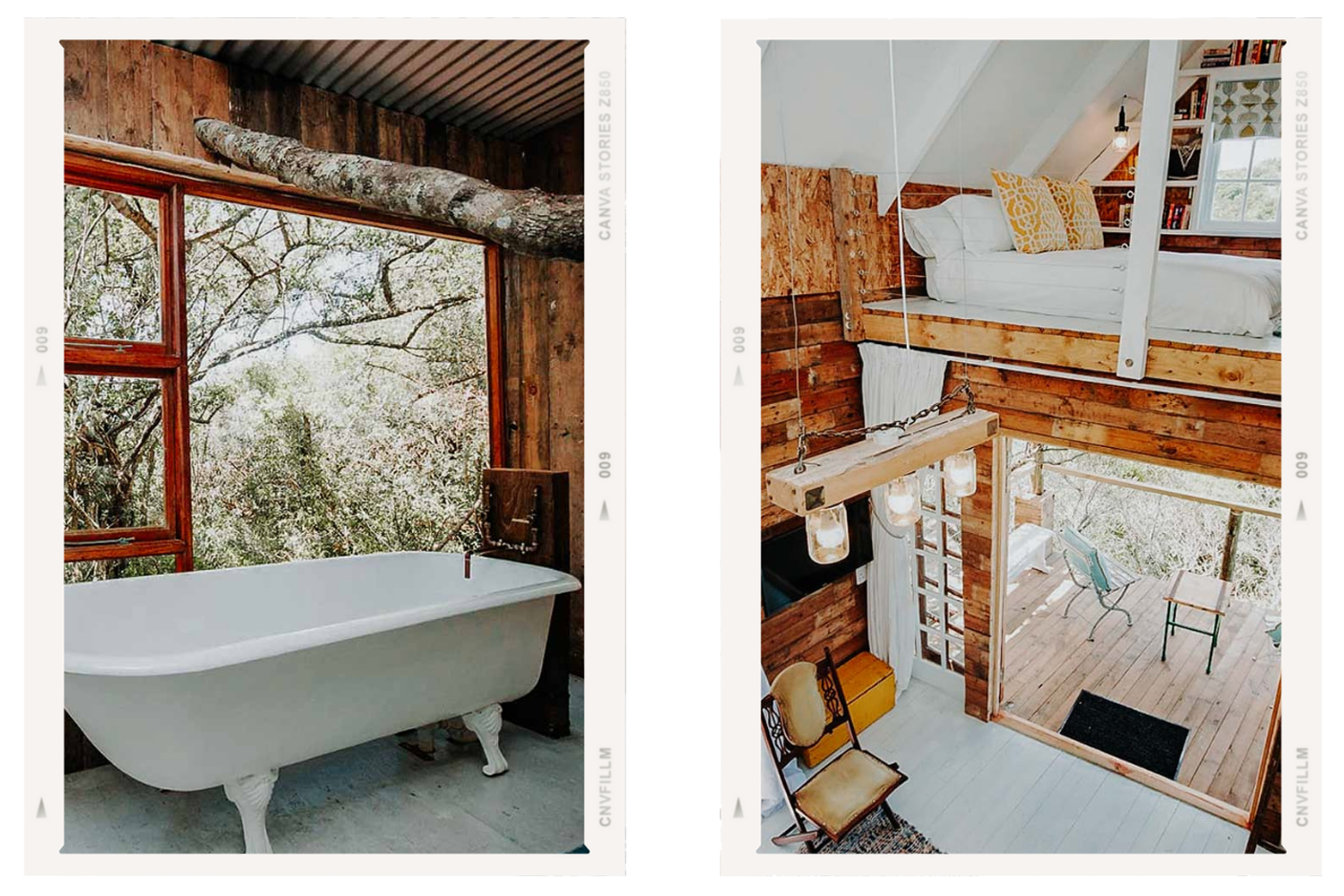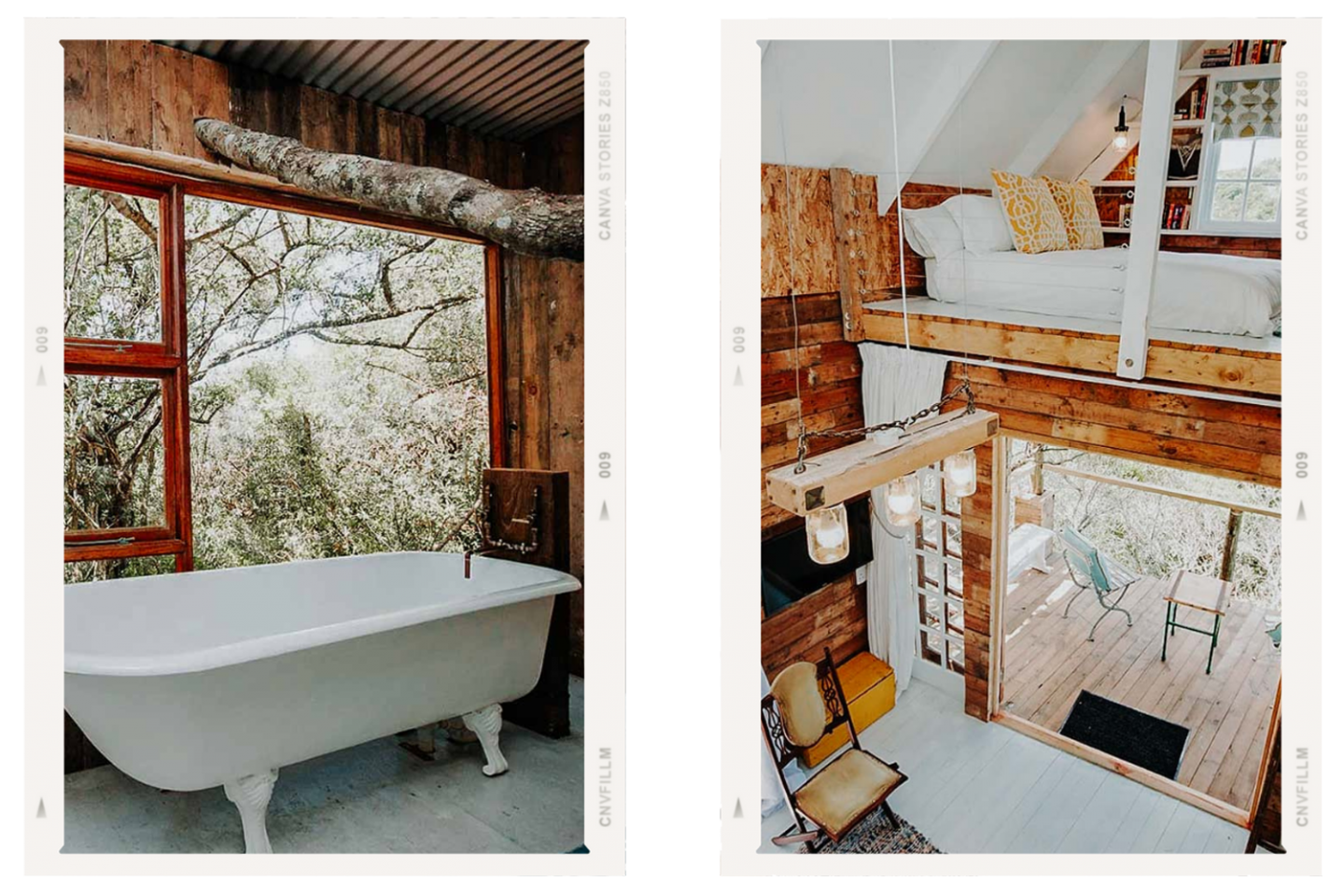 ---
Buff and Fellow Eco Pod in Mossel Bay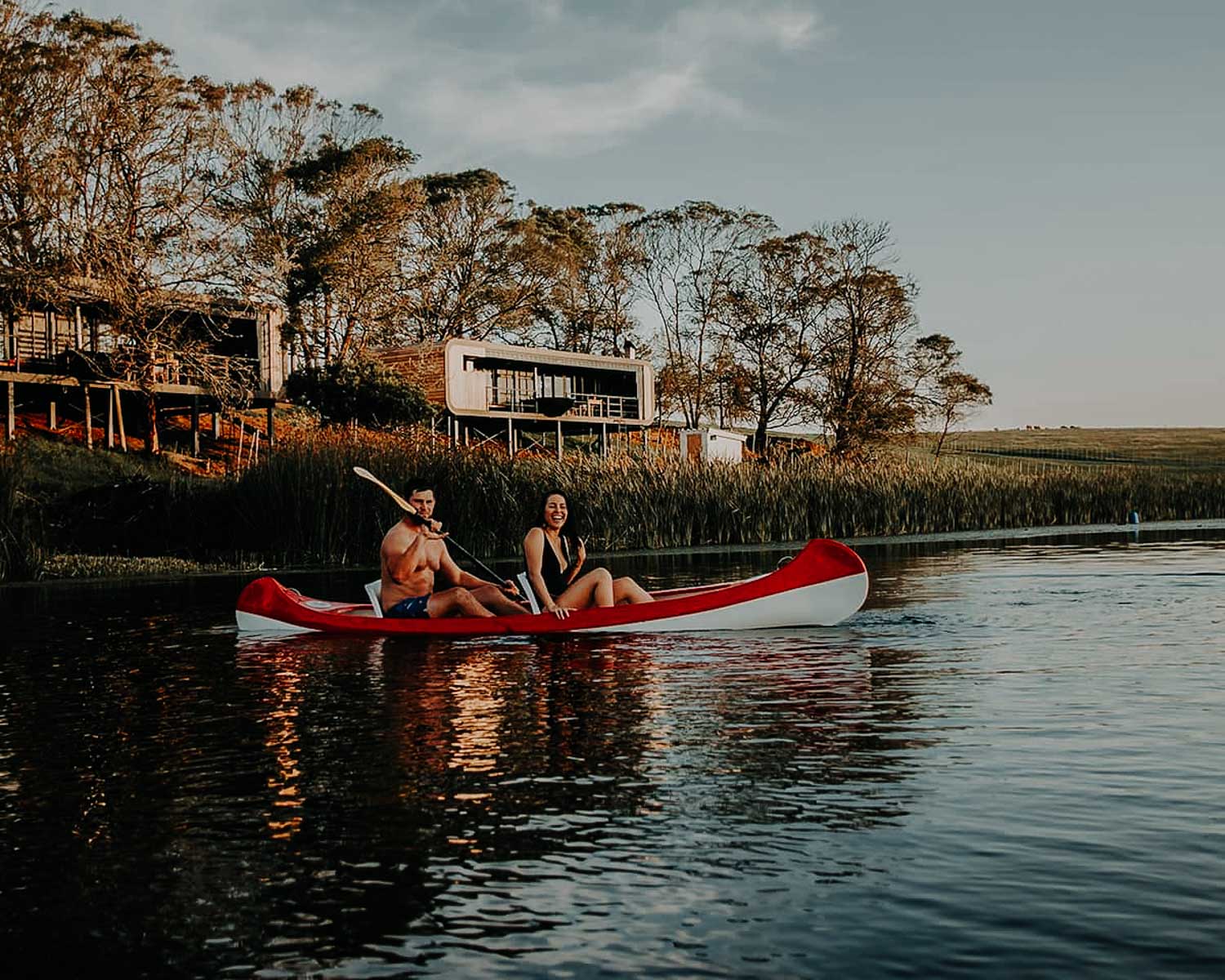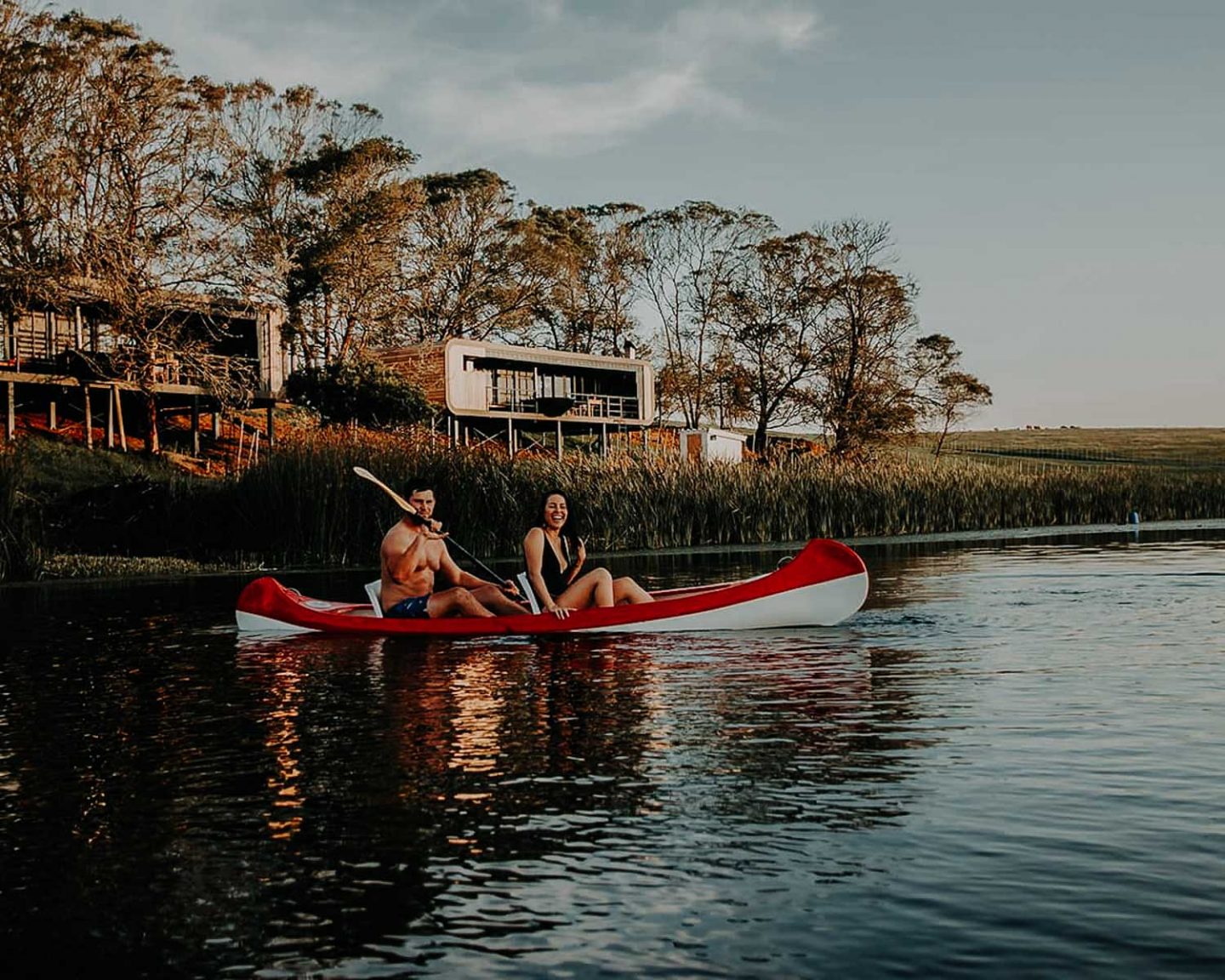 Are you and your beau adventurous, outdoorsy types?
Then you'll love spending a night or four at the Buff and Fellow Eco Pod.
Along with a patio wood-fried hot tub and spectacular views of the Outeniqua Mountains, you can kayak your heart out on the private dam.
Bring along a bottle of wine, and the destination will do the rest for your secluded romantic getaway.
P.S.S. There are two eco pods available if you're searching for a double date destination!
CHECK AVAILABILITY
Read More: An Epic One Week Garden Route Itinerary (Detailed)
---
The Whitehouse Eco-Cabin in Breede River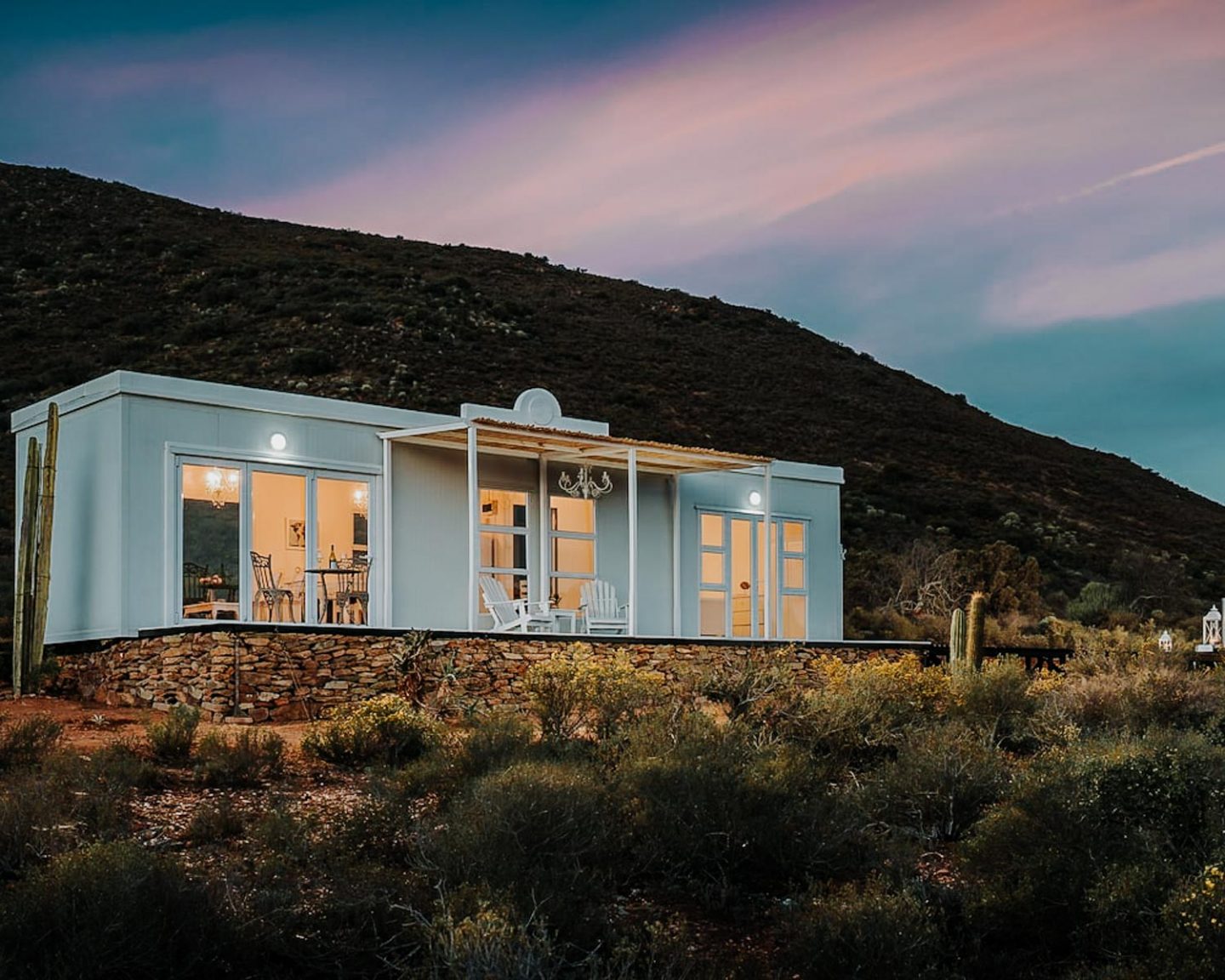 For a remote cabin getaway, it doesn't get better than The Whitehouse.
Set against the backdrop of the Karoo, your luxury off-the-grid cabin is totally secluded from the rest of civilisation. You won't see or hear other houses, cars, or people.
Whip up some G&Ts and unwind in the hot tub underneath the stars.
And if the isolation is getting a bit too much, you're only 12-minutes away from the historic Montagu and one of the best road trips in South Africa, Route 62.
CHECK AVAILABILITY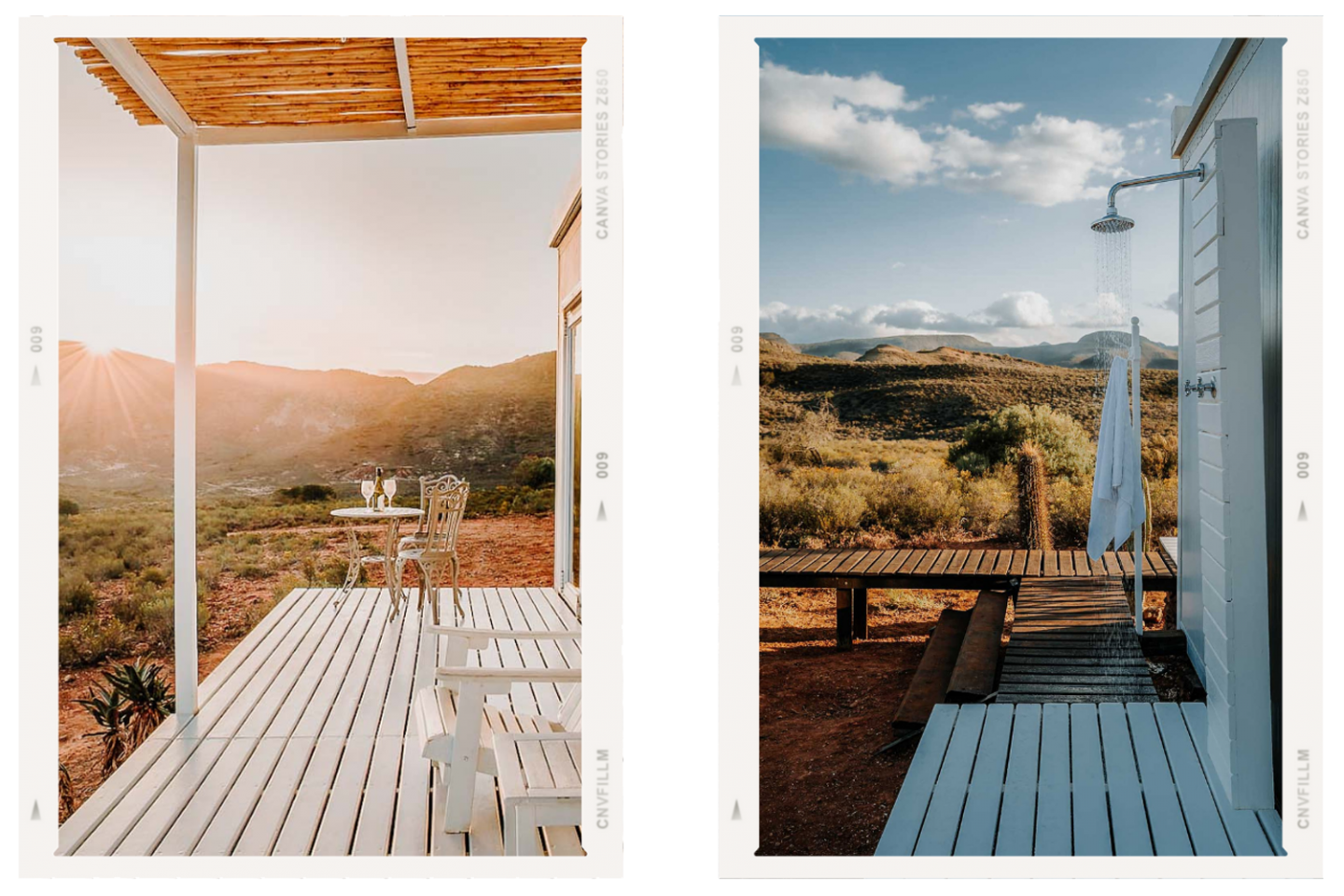 ---
The Sunset Dome in Tulbagh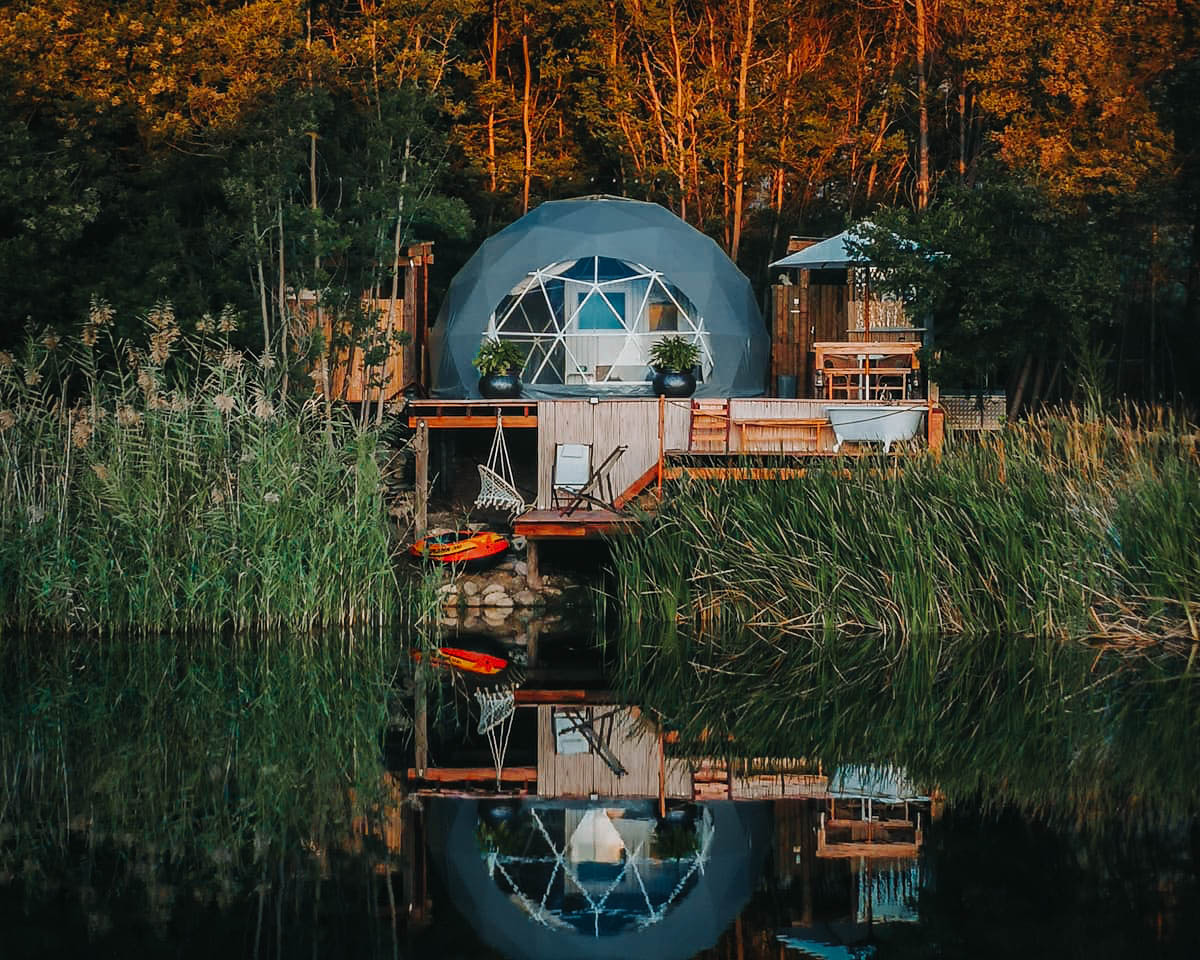 This is not the first time I've mentioned the Sunset Dome on La Bruyere Farm, and it won't be the last…
…Especially since they've expanded and added the Moonrise Dome!
Both options are so pretty it hurts and scream: "Shut up and take all my money!!".
The Geodomes nestle up against the Witzenburg mountain range and are hands down one of the most unique stays you'll find on Airbnb in Cape Town.
When you're not relaxing in the outdoor bathtub, or curled up in bed watching the sunrise and gobsmacked by the natural beauty, you can take a kayak out for a swim.
Or bring along a floatie and sip G&Ts as you gently float down the stream.
Read More: 15+ Amazing Airbnbs in Cape Town for Your Next Getaway
CHECK AVAILABILITY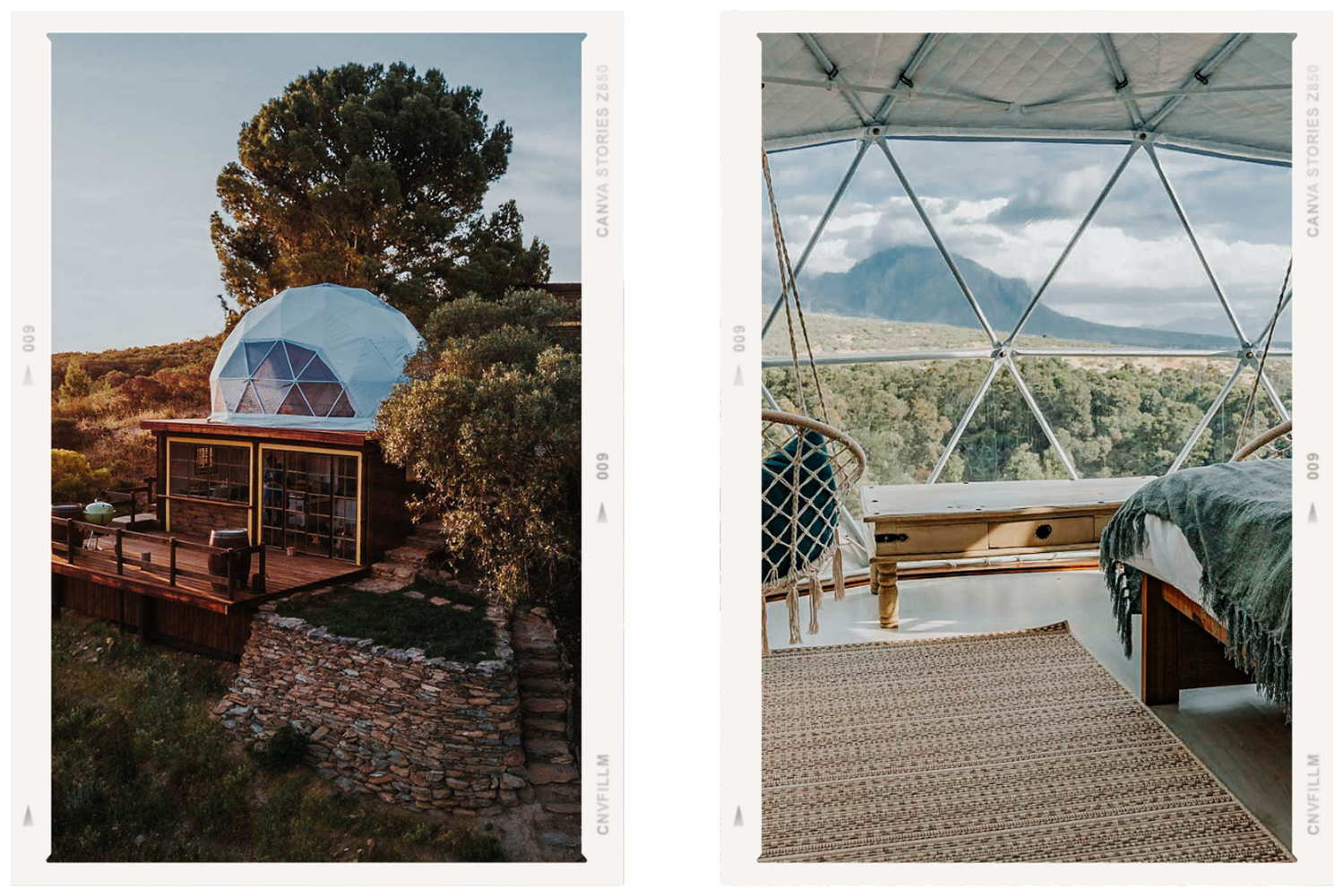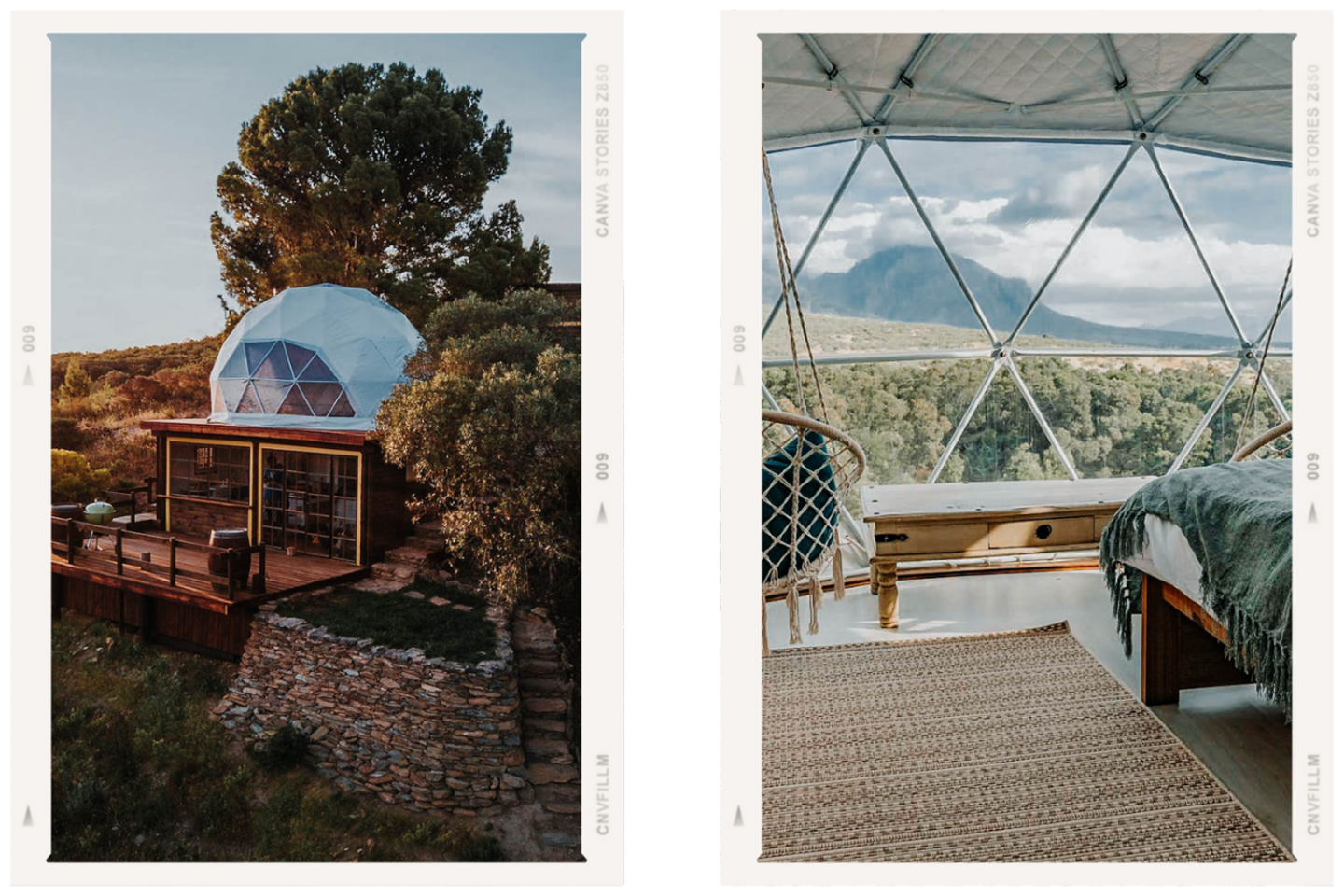 ---
Nature's Nook in Wilderness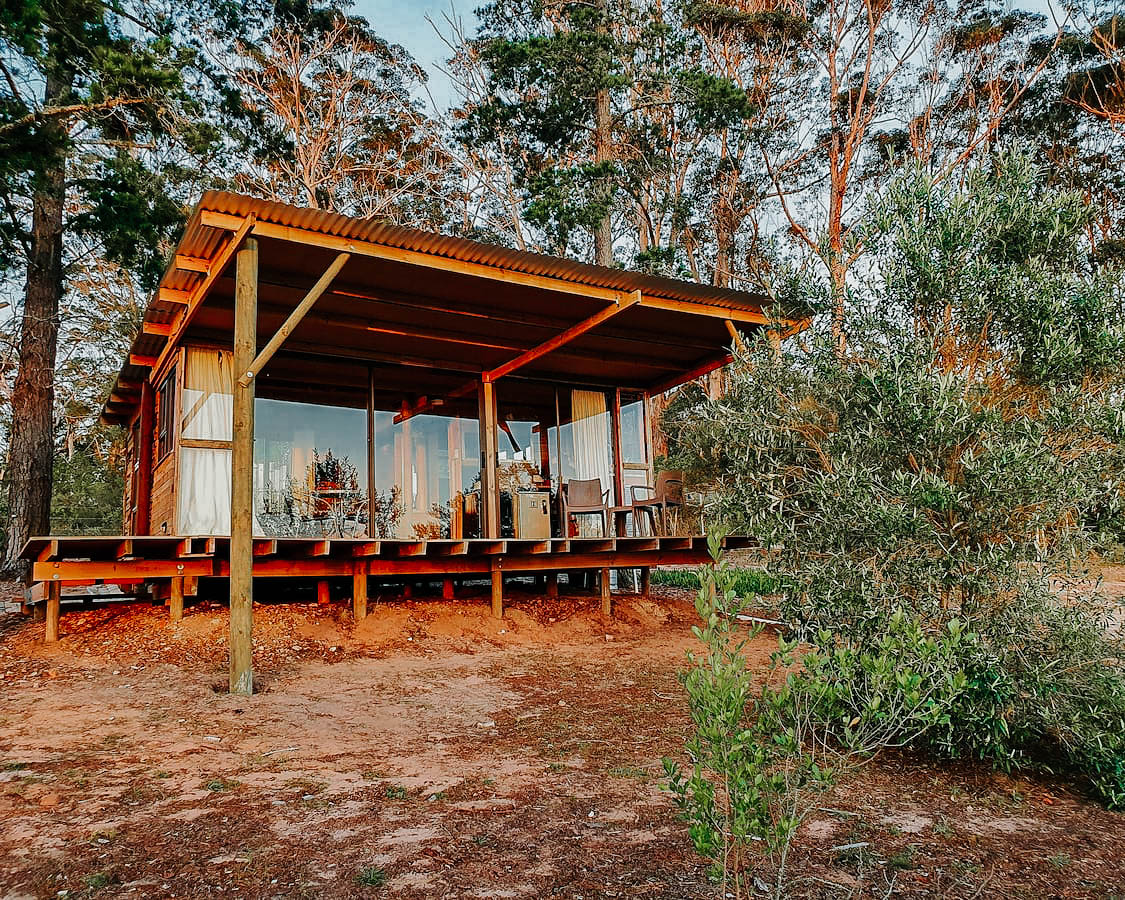 Who says all isolated hotels need to break the bank?
If you're looking for a remote budget getaway, Nature's Nook might be the perfect compromise between cost and location.
This adorable rustic cabin is located inside the Garden Route National Park, making it a no-brainer choice for nature lovers.
Sip on your morning coffee while overlooking Langvlei Lake. Walk over to the Malachite Kingfisher Bird Hide or drive to the nearby beaches and hiking trails.
CHECK AVAILABILITY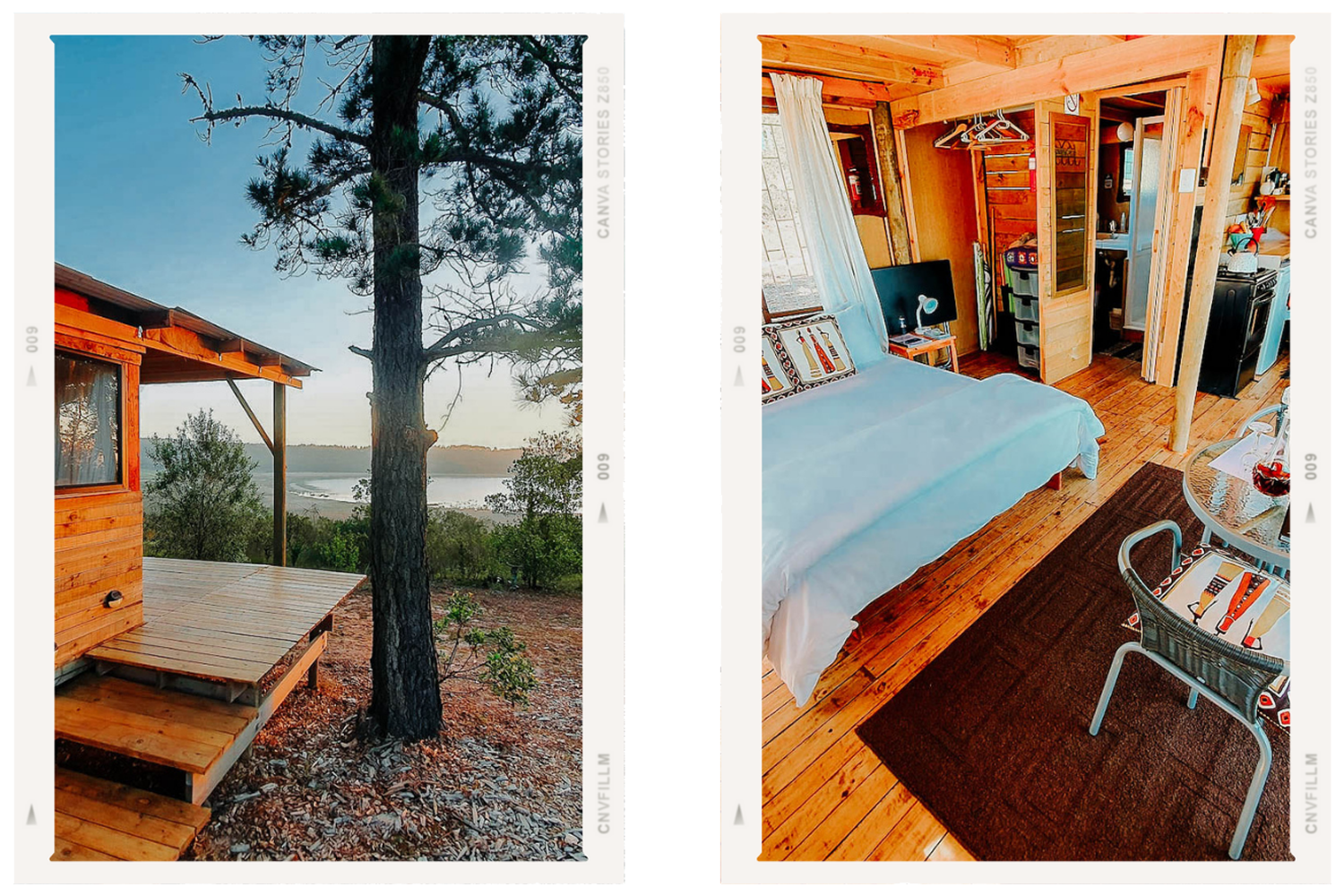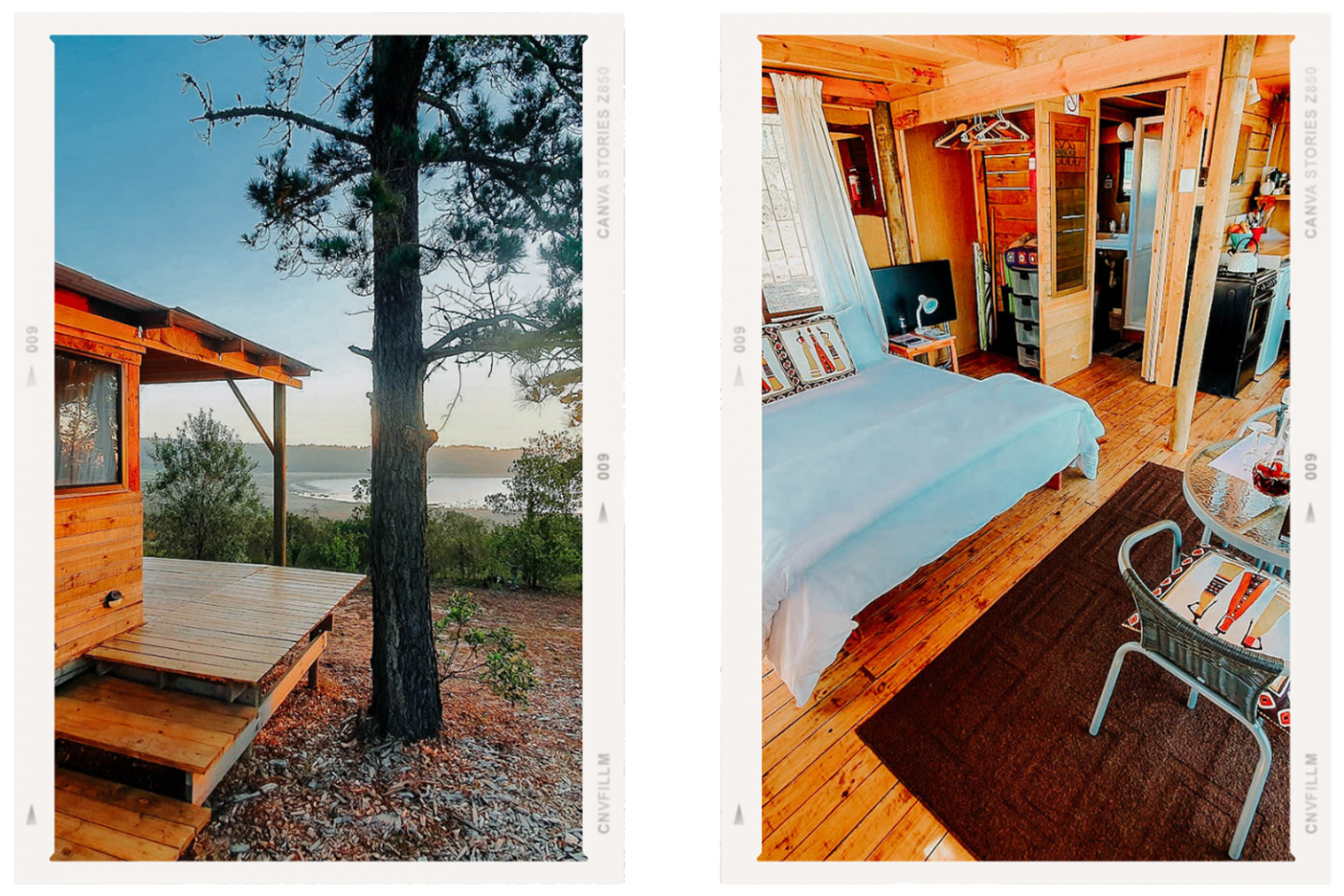 ---
Chapman Peak Cabin in Cape Town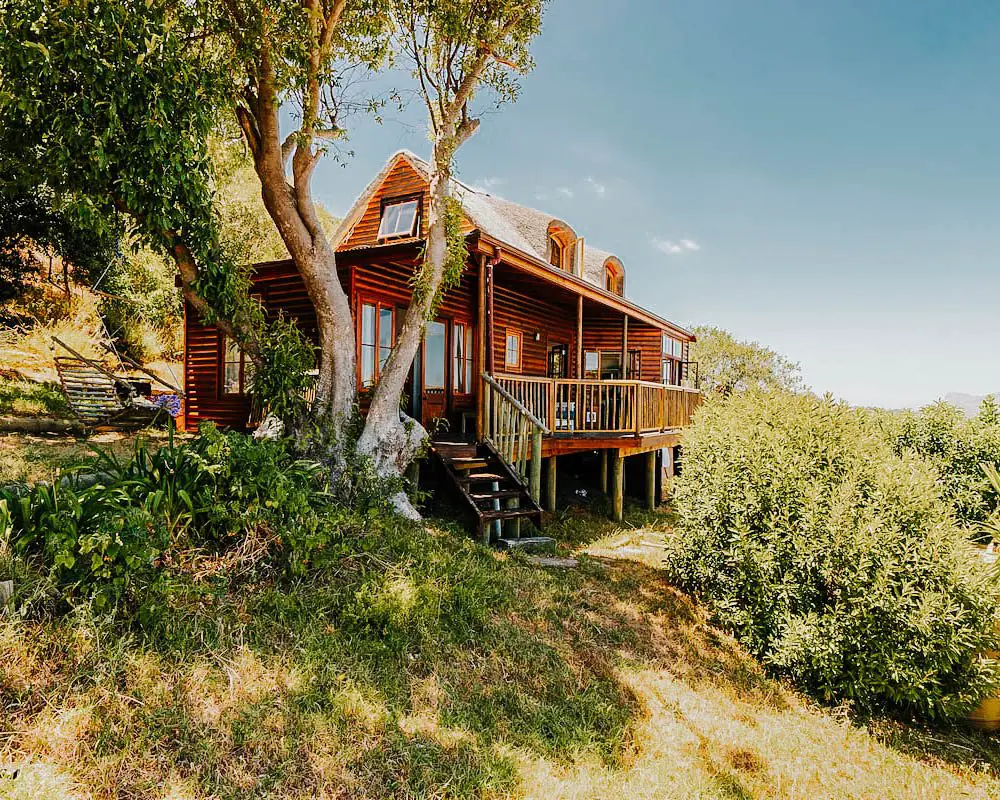 Sometimes you need to get away from it all, but driving more than 1-hour is a schlep.
Enter: The Chapman Peak Cabin.
Located in Noordhoek (my old backyard), and on the slopes of Chapman's Peak, you're far away from the bustle of the city but still close enough to many of the top attractions.
You'll have a private veranda overlooking the sparkling Atlantic Ocean (sunset-facing!) and a fireplace to keep you warm in the winter months.
Best of all? The Cape Point Vineyards are less than 10-minutes away!
CHECK AVAILABILITY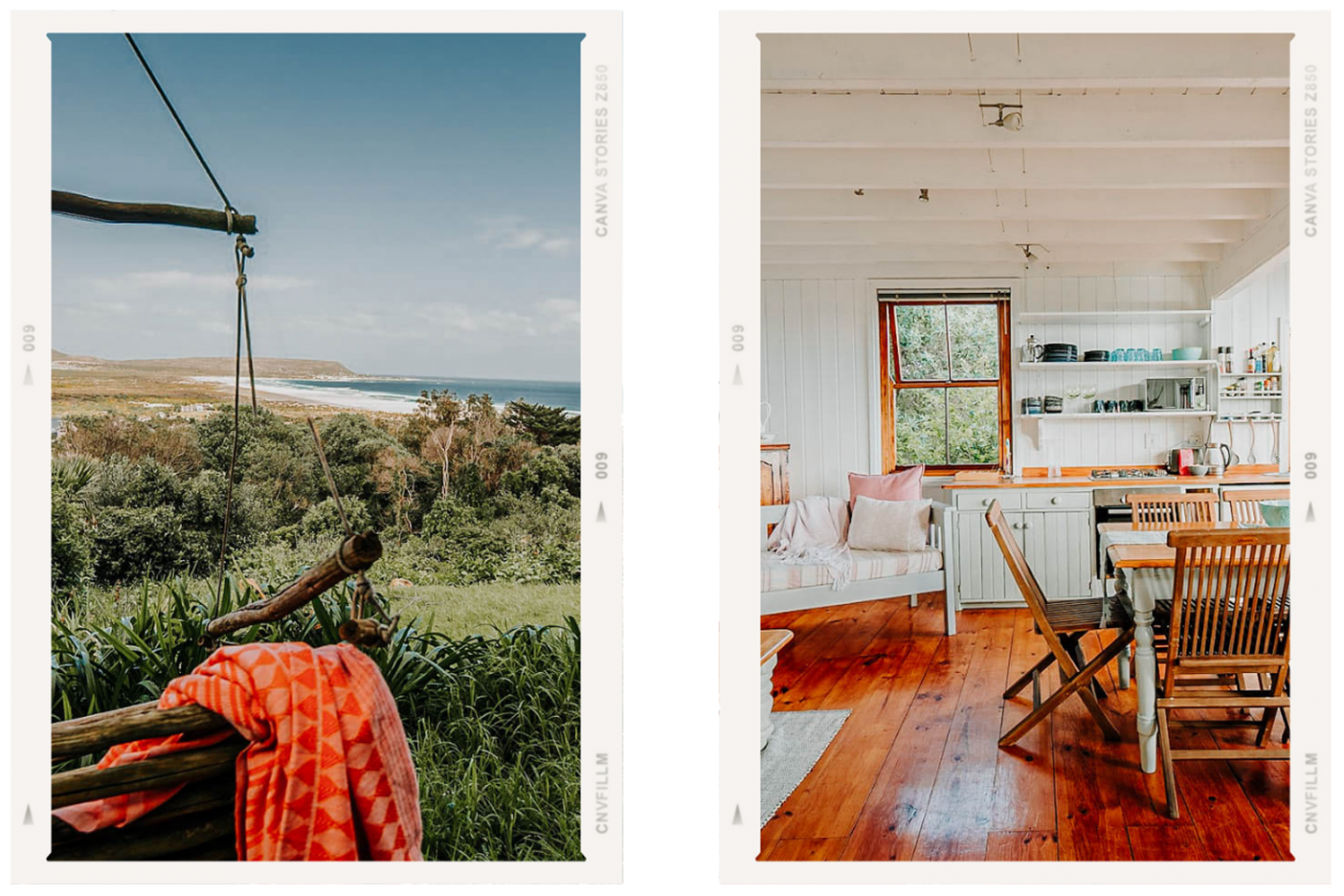 Read More: 20+ Most Instagrammable Places in Cape Town
---
Buff and Fellow Eco Coconut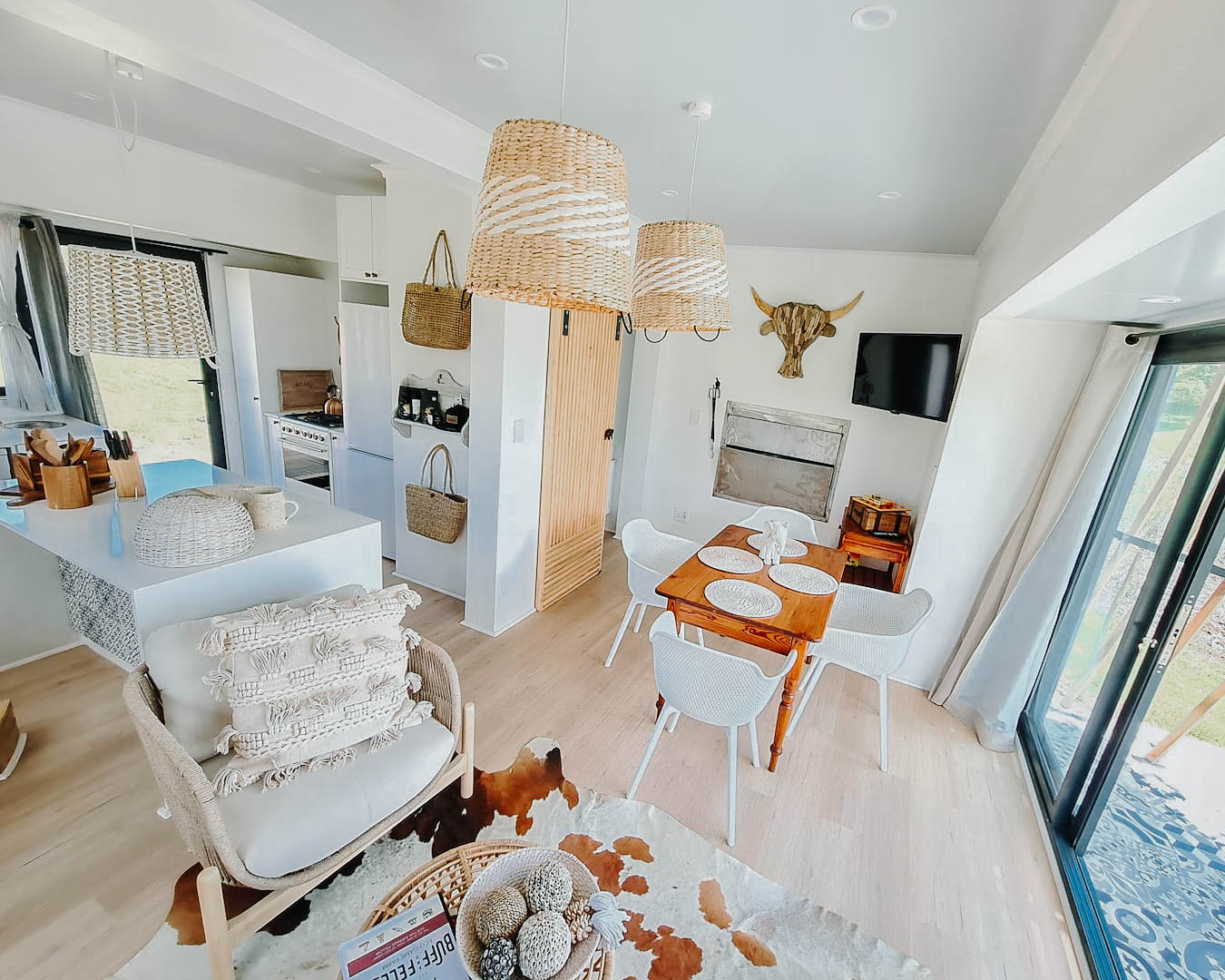 I had to mention Buff and Fellow one more time simply because of the unique architecture.
Eco Coconut looks like a designer egg with exquisite views of the Outeniqua Mountains in the distance.
Staying here is an experience in itself, and the interior doesn't disappoint. It's decked out in bohemian neutrals with a wood-fired hot tub and massive windows to let in as much natural light as possible.
Plus, you might even see zebra and antelope from your patio!
CHECK AVAILABILITY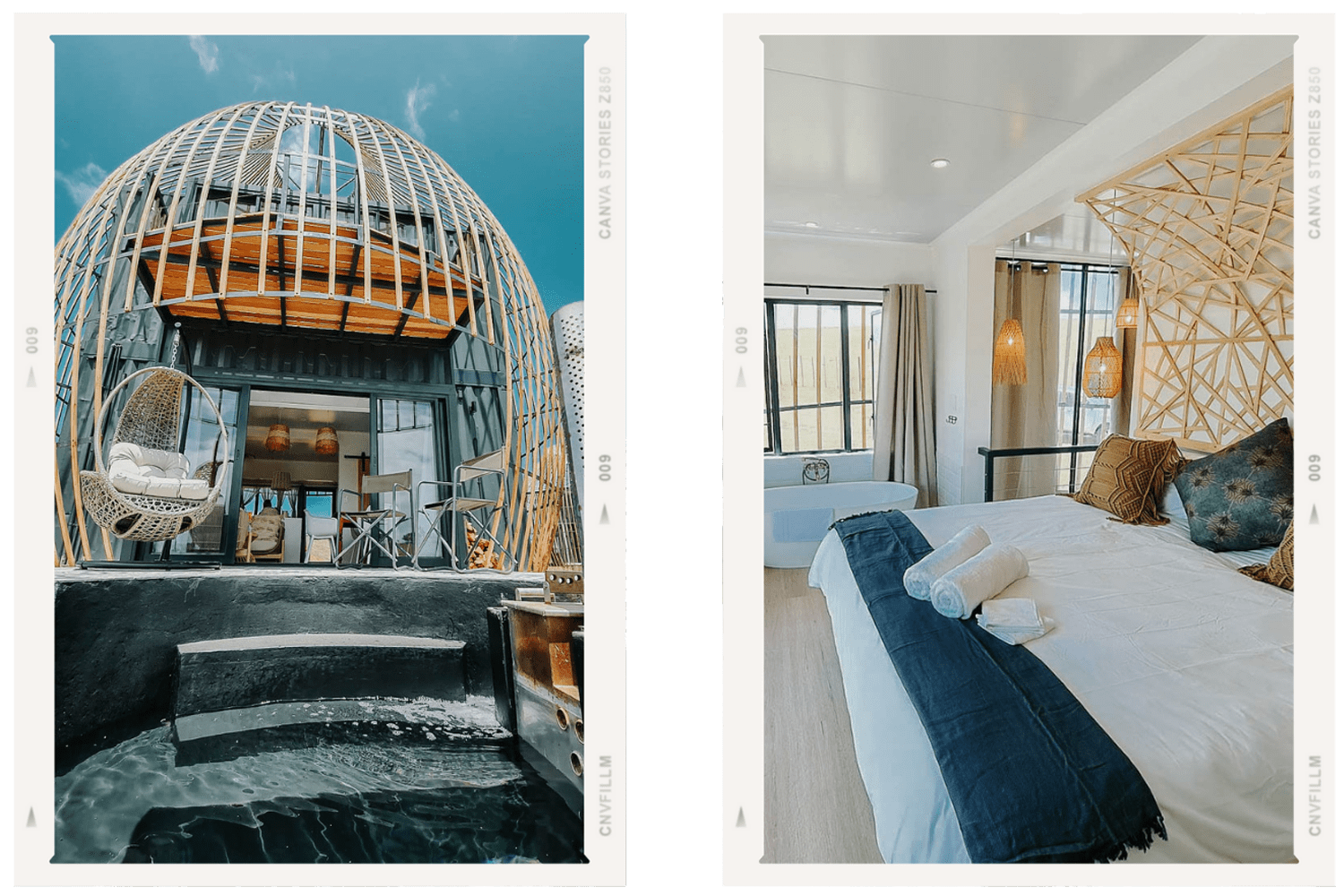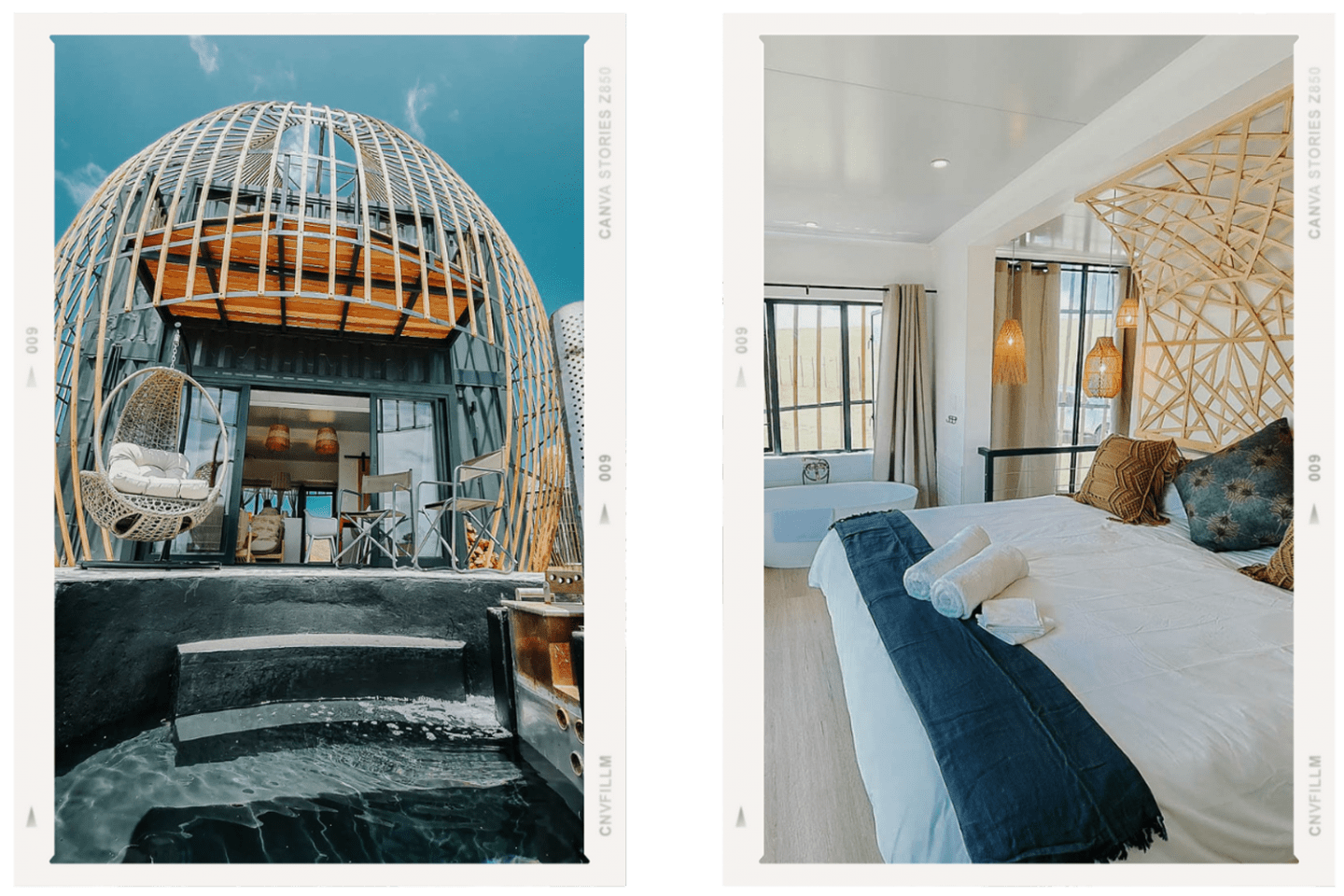 ---
Viewpoint Cabins in Haenertsburg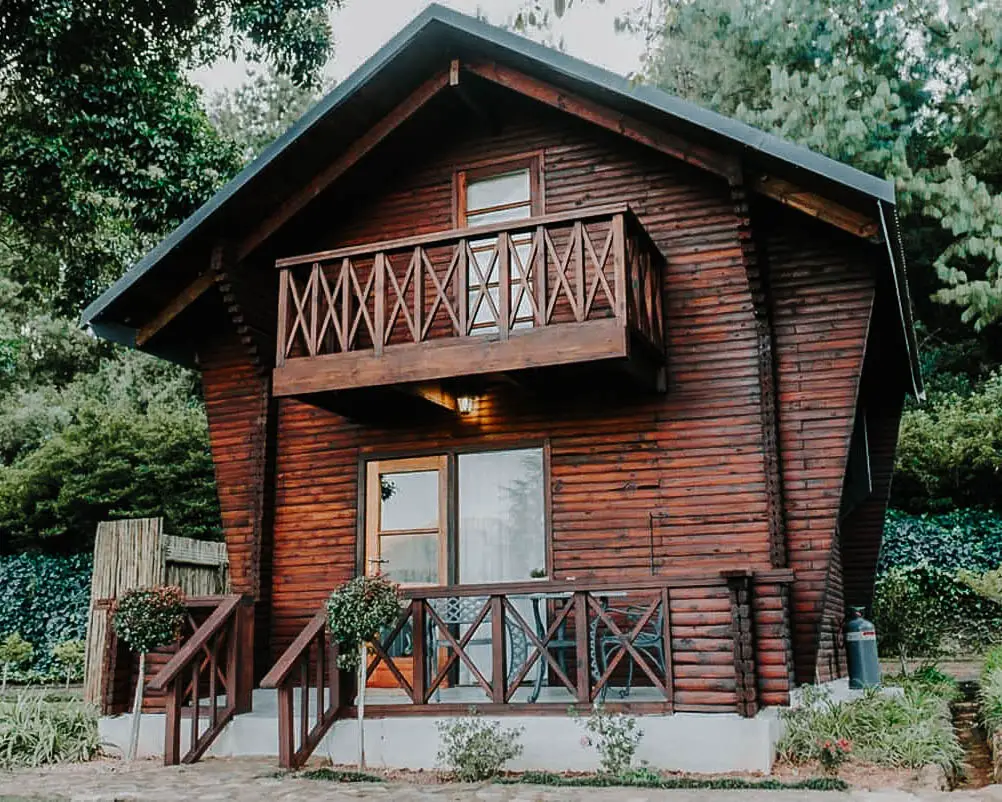 I am obsessed with these Viewpoint cabins. Ask any of my friends. I've sent a flurry of Whatsapp messages, heart-eye emojis, and requests to start planning a weekend away here immediately.
Tucked away in the forest, the seven cabins overlook the picturesque village of Haenertsburg with the Iron Crown mountain as your backdrop.
For couples, the cosy cottages set the tone for a secluded romantic getaway.
All that's missing? Fairies and singing forest animals.
CHECK AVAILABILITY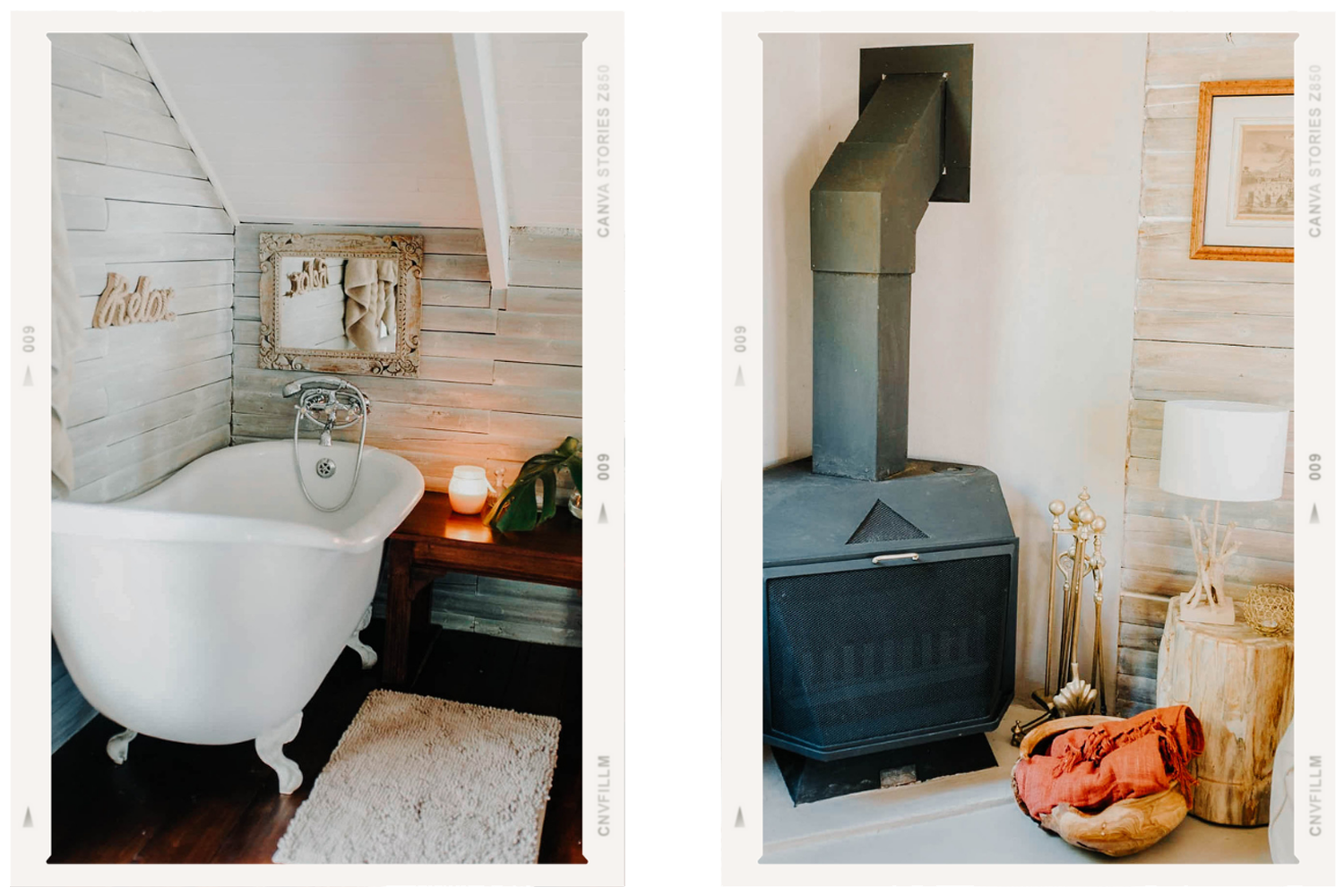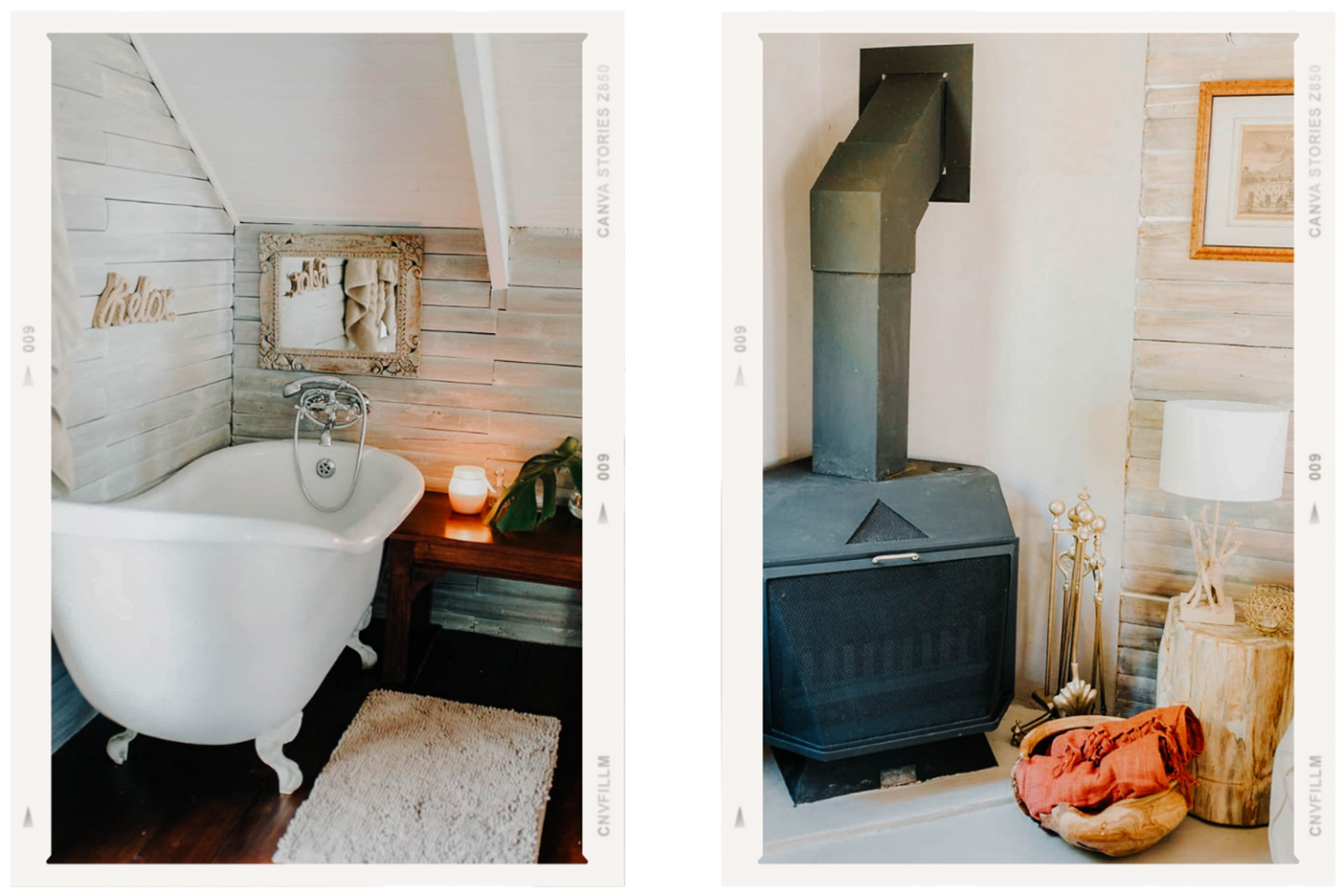 ---
Cabine Des Anges in Breede River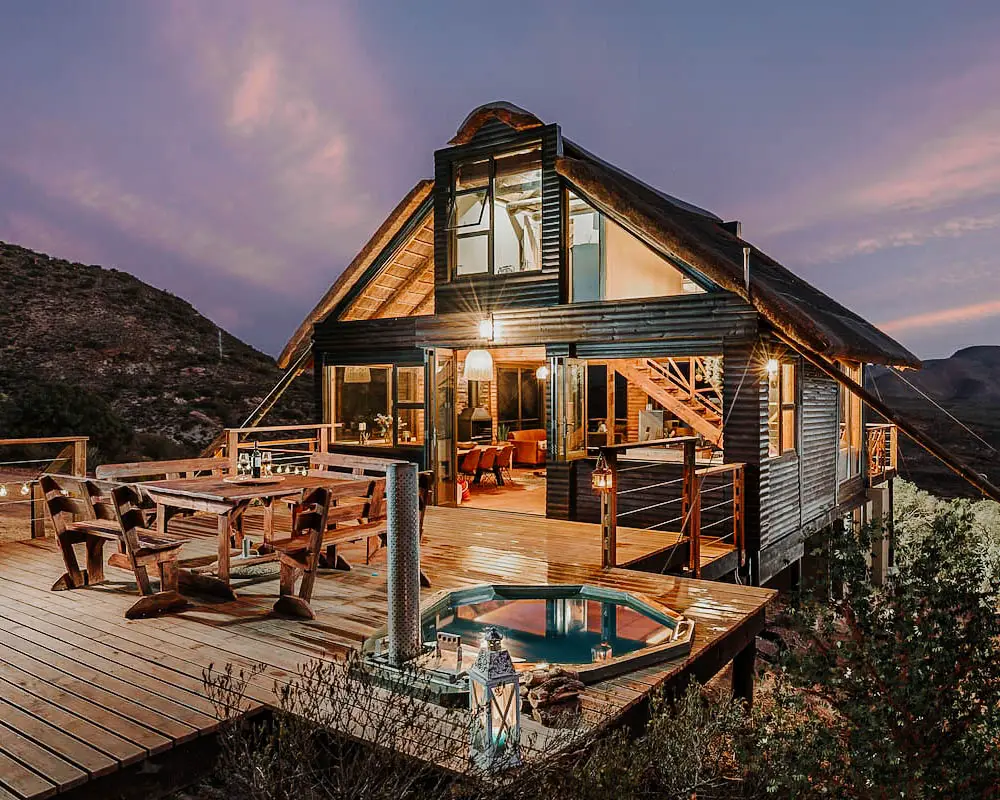 Sometimes you need a remote getaway for you and five of your closest friends.
Cabine Des Anges is the ultimate off-the-grid cabin boasting three-storeys, an outdoor braai area and a wood-fired hot hub overlooking the Klein Karoo valleys.
Wake up to 360-degree views of the arid landscape without another human insight.
What's better than that? How about no WiFi or cell signal.
It's the digital detox your soul is craving.
CHECK AVAILABILITY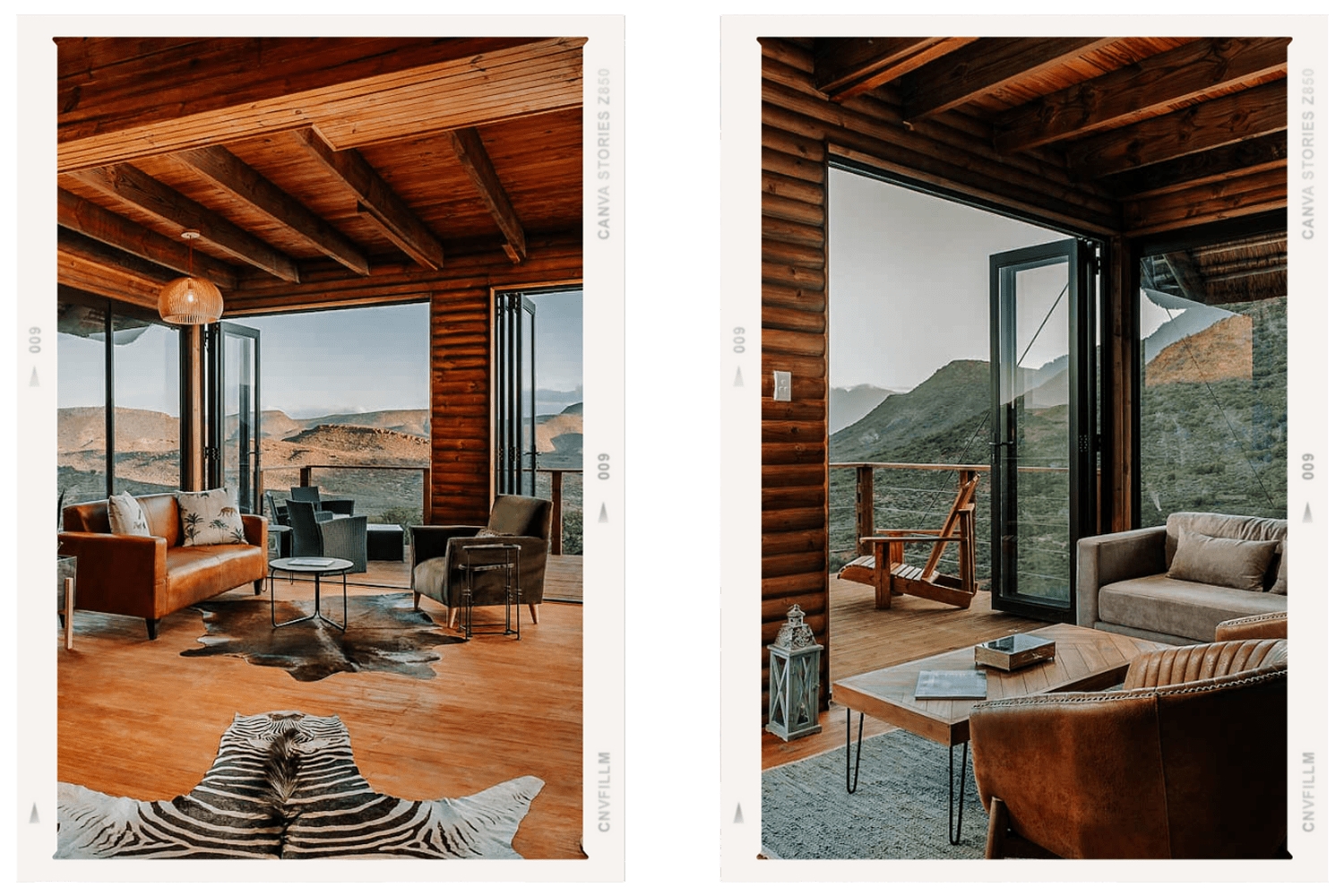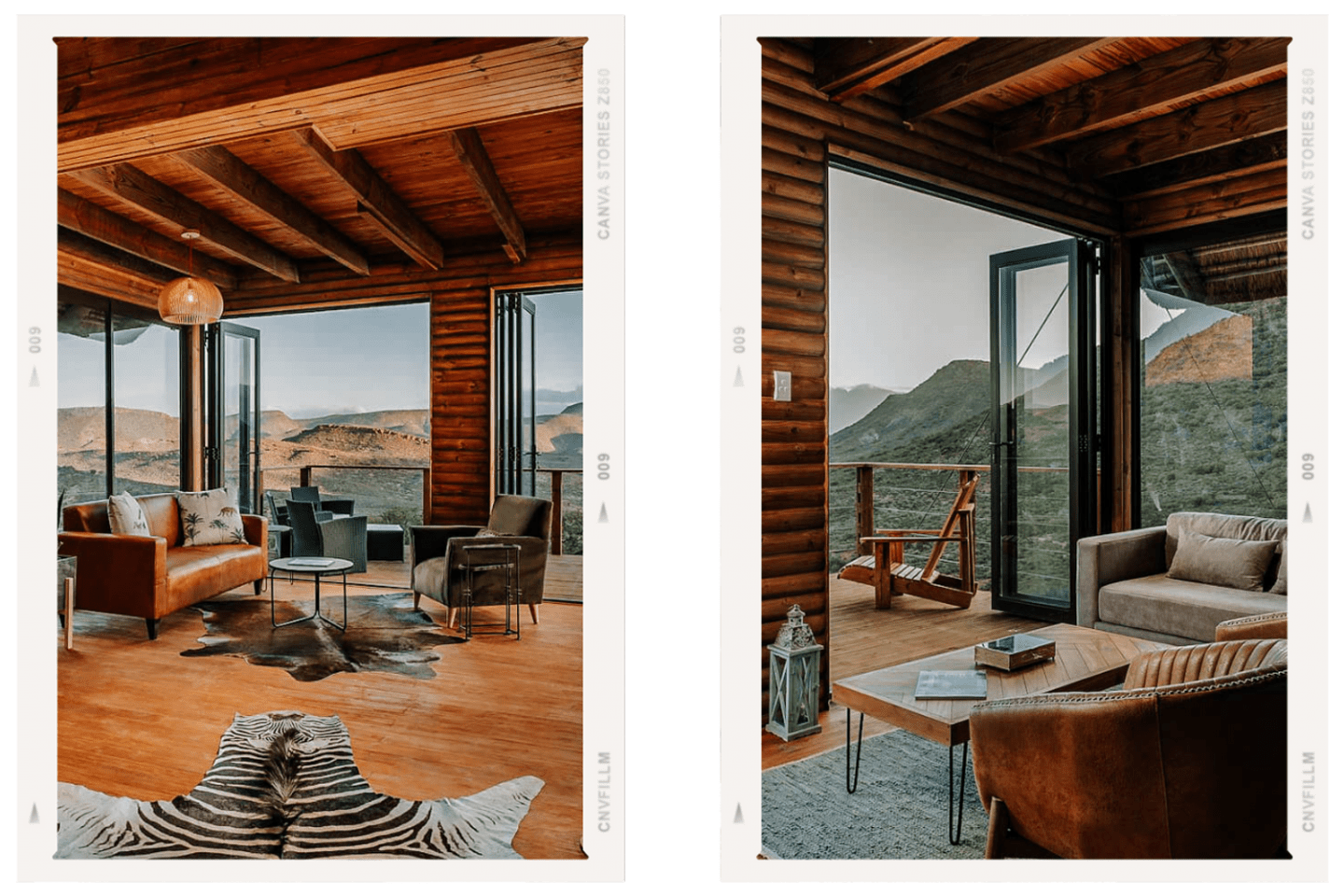 ---
Kingsbrook Pods in Clarens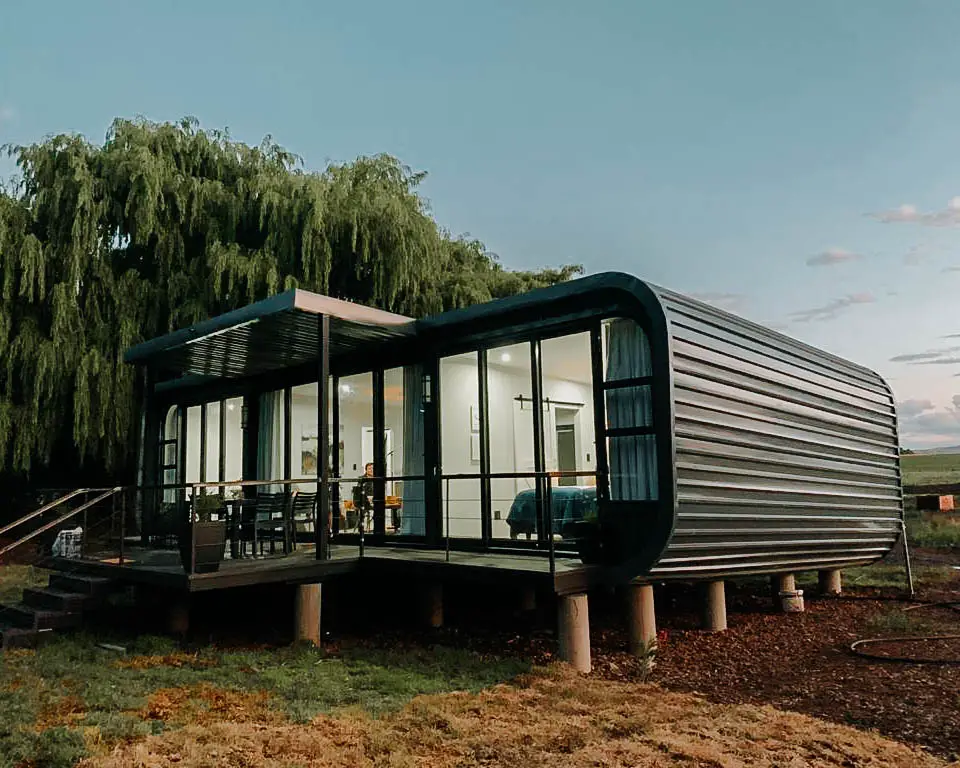 I am a wee bit obsessed with these pod designs. I stayed at one at Rosemary Hill in Pretoria and love the giant wall to floor windows.
It's exactly the thing I want in my dream house. Give me alllll the natural light because I am a greedy bottom.
Ten points to Slytherin if you caught that one.
But back to Kingsbrook Pods.
Located in Clarens (a 3h 40 min drive from Johannesburg), it's one of the prettiest small towns in South Africa.
The pod is in a rural location on Ash River, giving you all the seclusion you're after. Plus, there's a giant outdoor hot tub – a major theme with these listings that I'm here for!
For hikers, you're only 20 km from the iconic Golden Gate Highlands National Park and 12 km from Clarens Brewery for a celebratory drink.
CHECK AVAILABILITY
---
The Loft in Magoebaskloof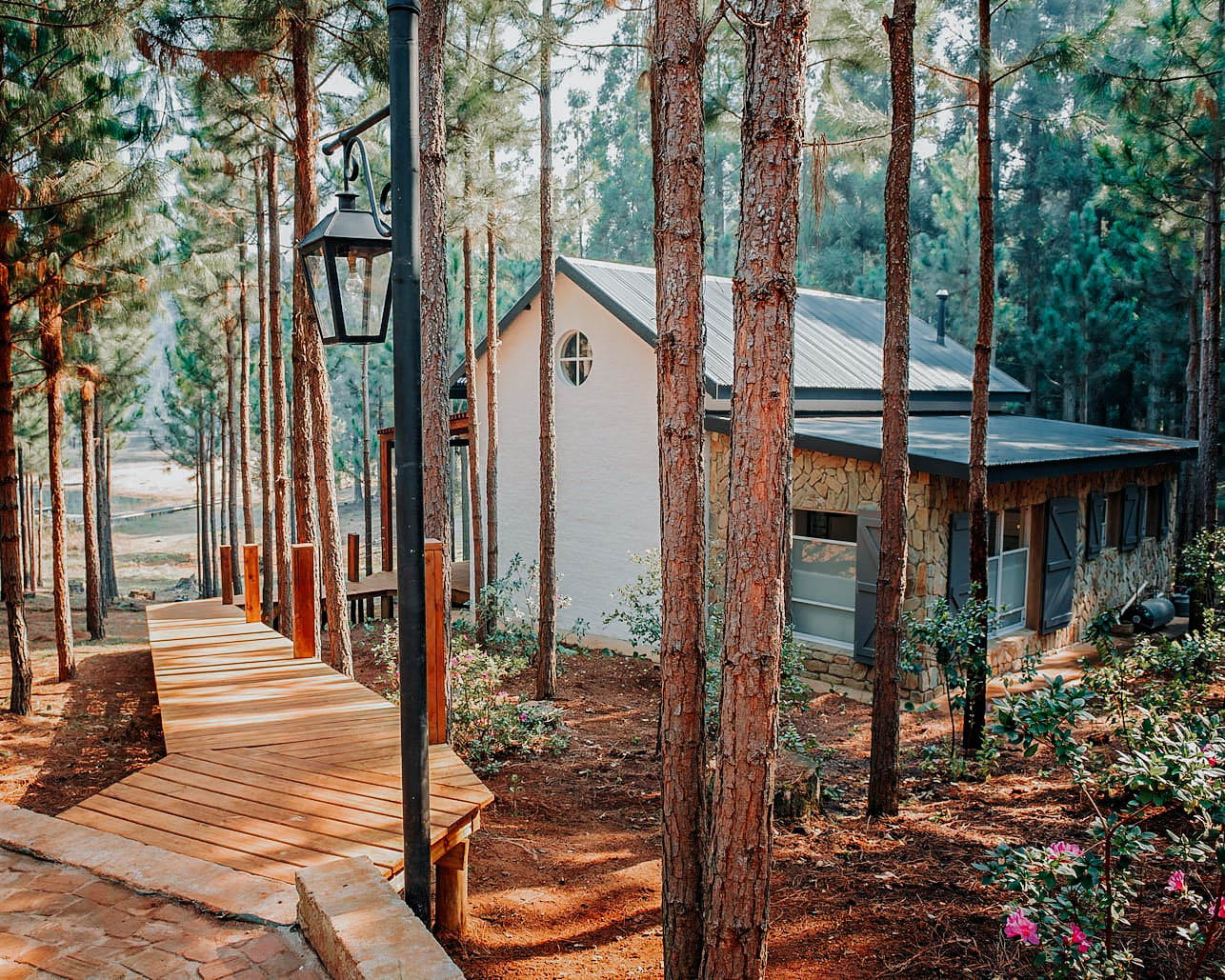 I don't know about you, but when I thought of Limpopo I never imagined it to have the lush forests you'll find in Magoebaskloof.
Not to mention all the waterfalls!
Since my first trip up north, I've fallen truly, madly, deeply in love with this area and The Loft adds to the magic.
The bungalow is an isolated romantic hideaway on Glenogle Farm, perfect for couples who need a break from Johannesburg traffic jams.
Tucked away in the forest, you'll have private views of the dam, a private deck area and a roaring fireplace to set the scene for an unforgettable rendezvous.
CHECK AVAILABILITY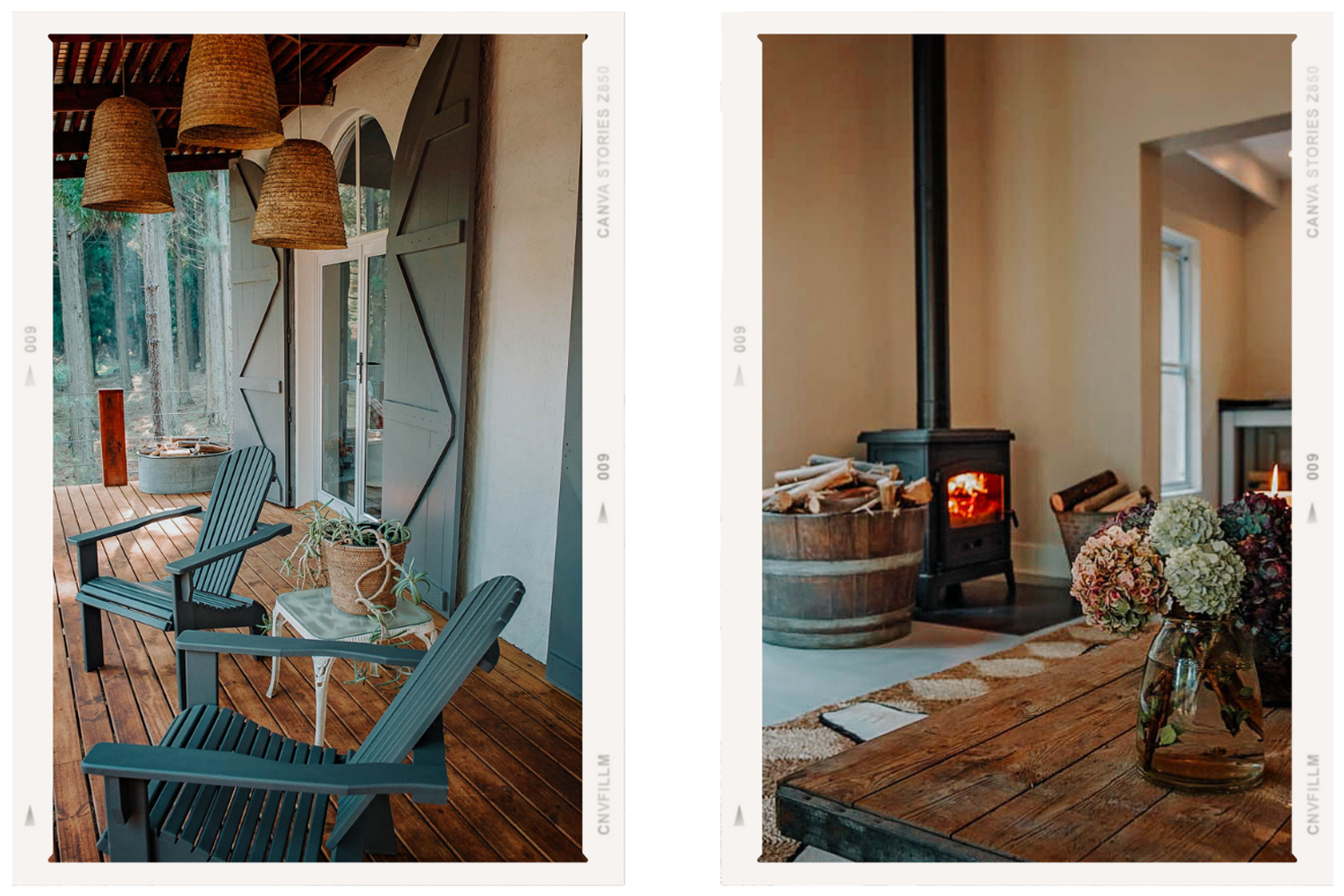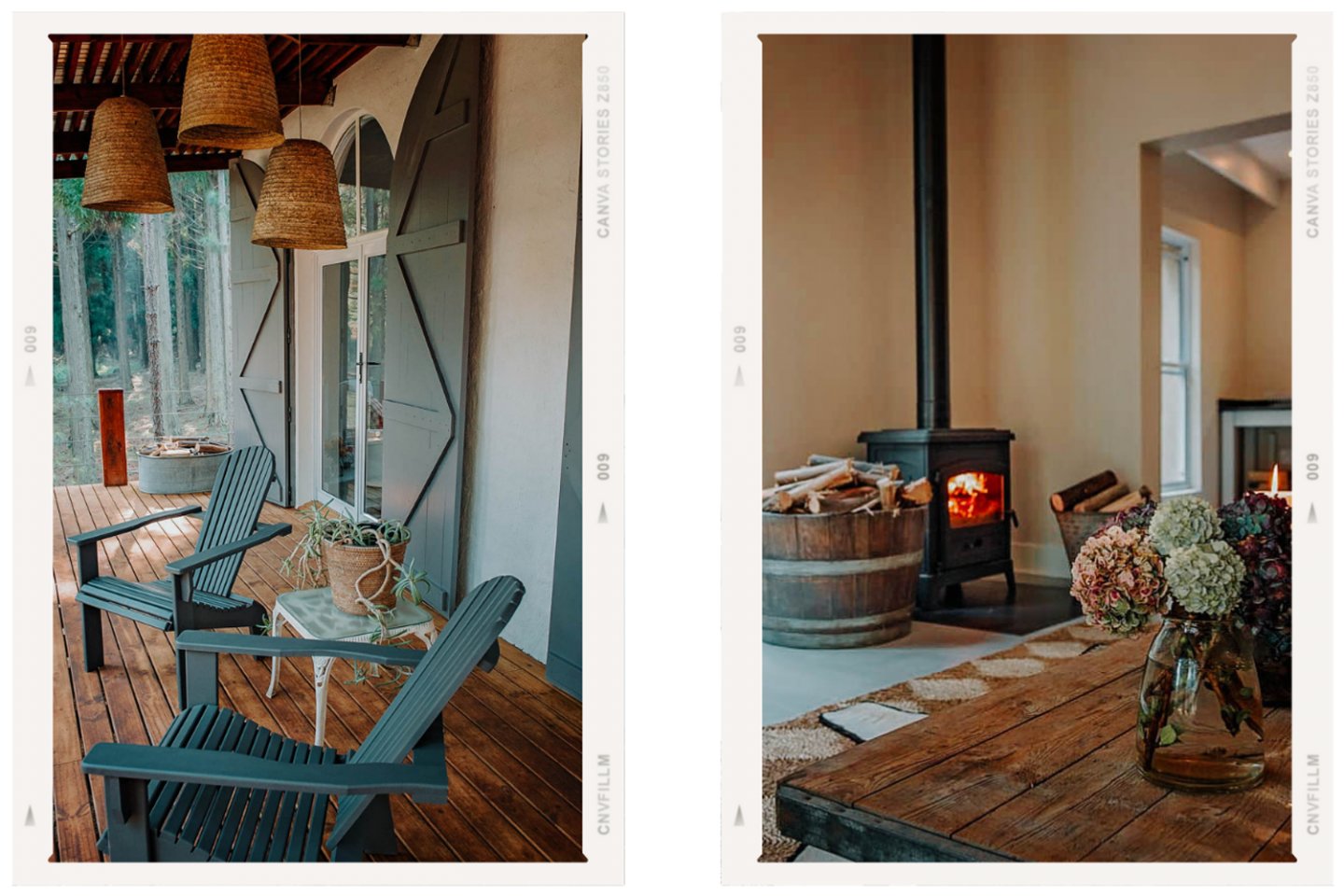 Read More: Unzipping Adventure at Magoebaskloof Canopy Tour!
---
Off The Grid Cabin in Suurbraak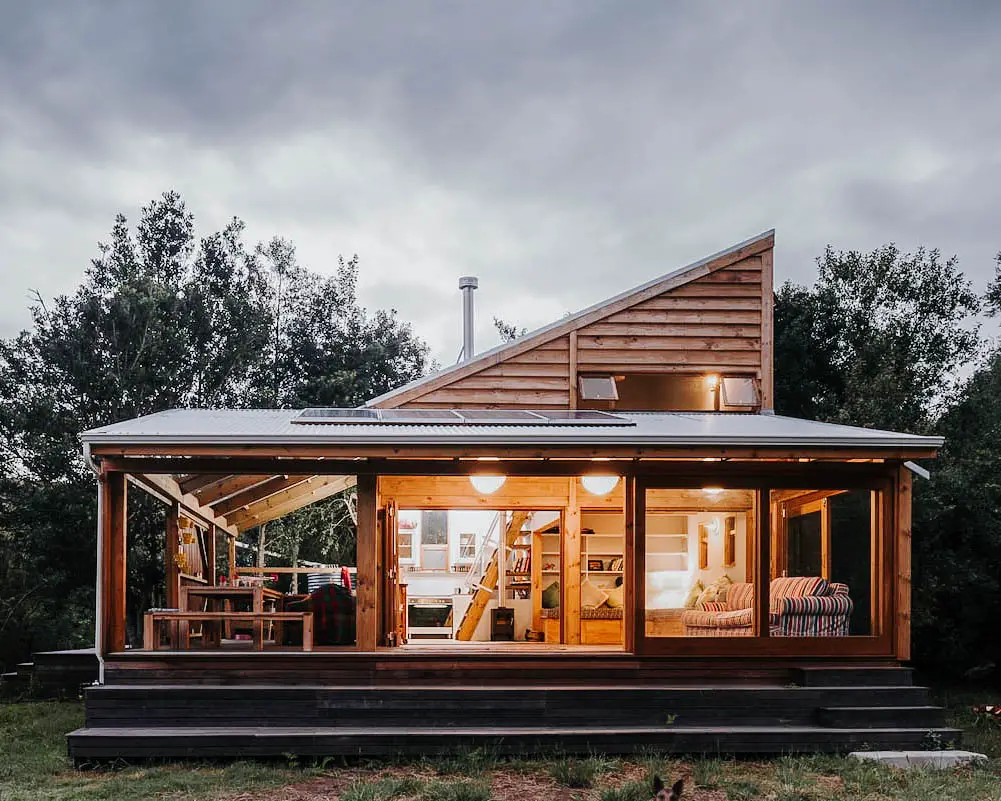 This secluded retreat near the village of Suurbraak is one of the best budget getaways you'll find on Airbnb.
For less than R900 per night, you'll have the entire place to yourself and a short drive from the wine farms, historic buildings and art galleries of Swellendam.
What makes the cabin unique is its one-of-a-kind architecture. Massive sliding doors wrap around the building inviting you to explore the nearby mountain and wetland setting and is accented with rustic finishings.
Plus, there is a pizza oven, guys! A PIZZA OVEN!
That alone makes it ooze romance.
CHECK AVAILABILITY
---
Kaaimans River Villa in Wilderness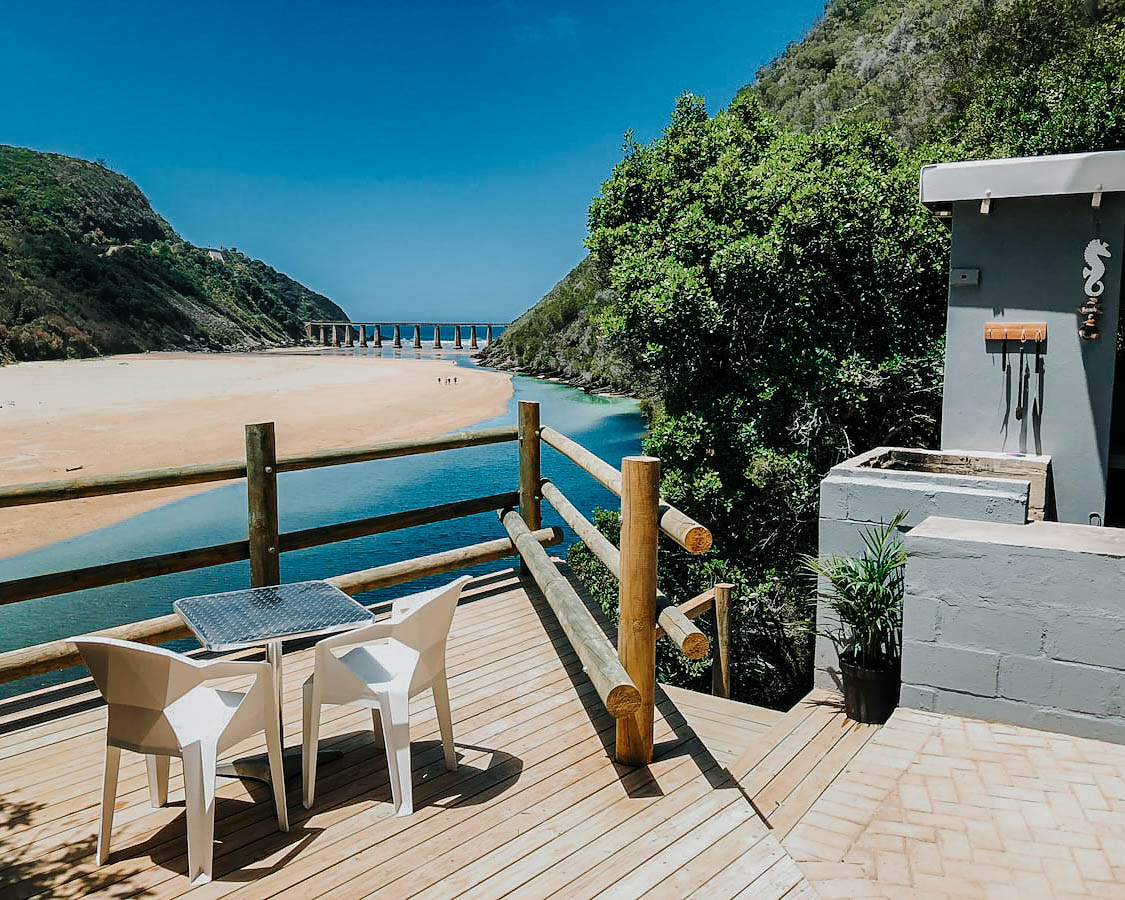 What I love about the Kaaimans River Villa is the location. 
Hidden at the base of the mountain, nearly surrounded by the bush, it gives total privacy to explore one of the most beautiful places in South Africa – the Wilderness.
Walk from your front door down to the river and kayak to your heart's content in the lagoon and enjoy a secluded beach without hordes of other holiday goers.
You can even paddle out to the nearby Kaaimans waterfall!
P.S. Book a night here after conquering the Otter Trail. Your wearisome feet will thank you.
CHECK AVAILABILITY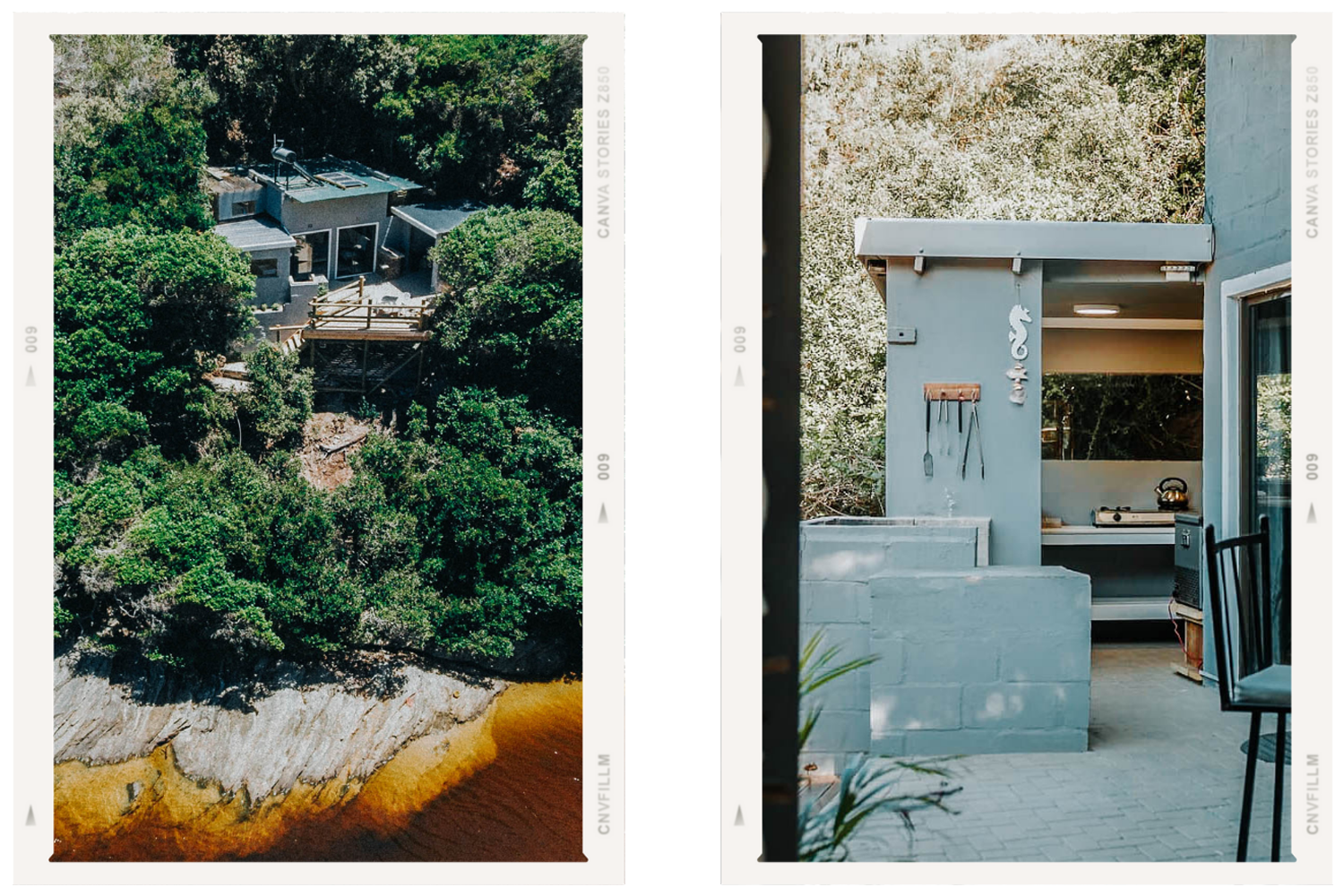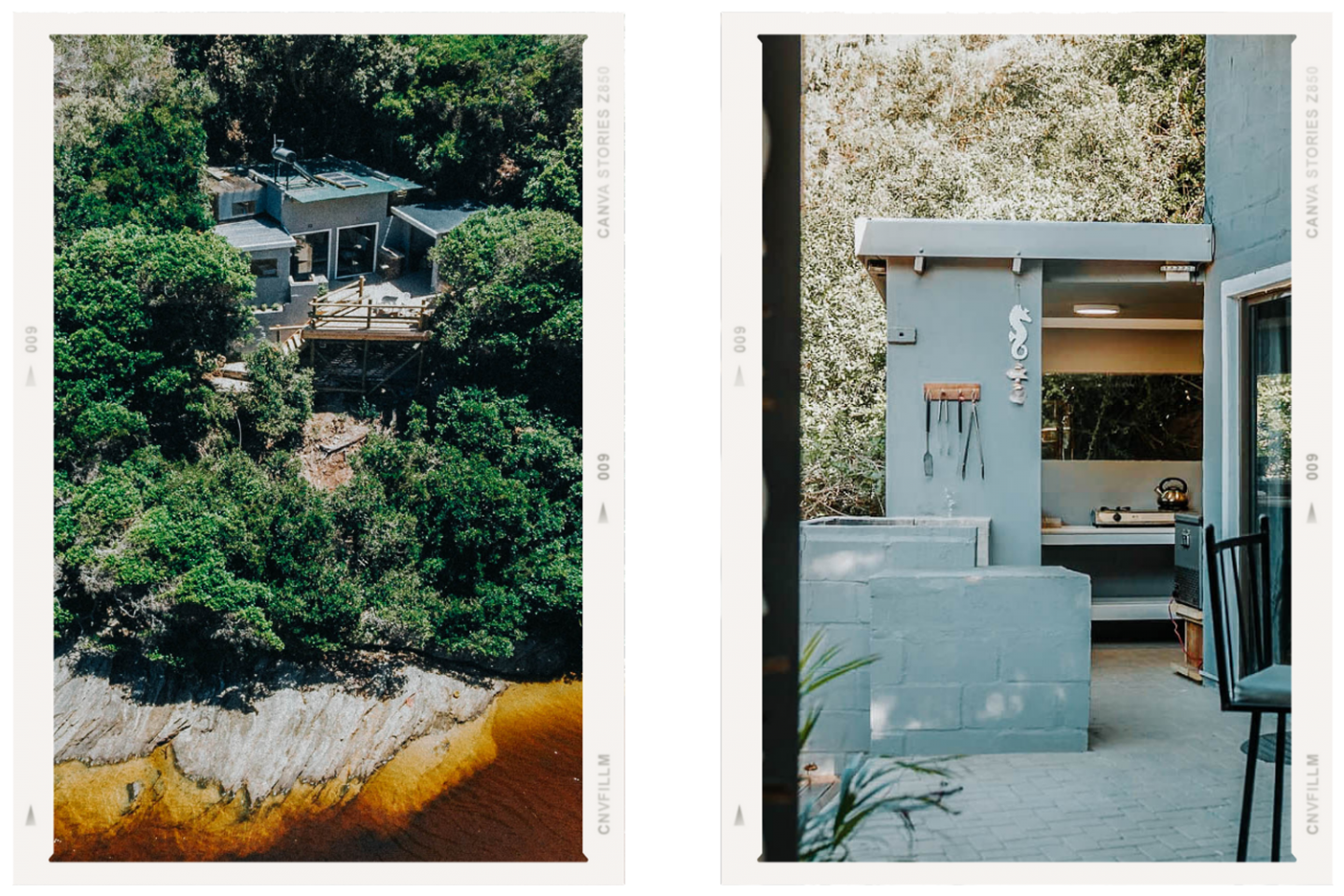 Read More: Otter Trail Packing List: 40+ Must-Have Items to Survive The Wilderness
---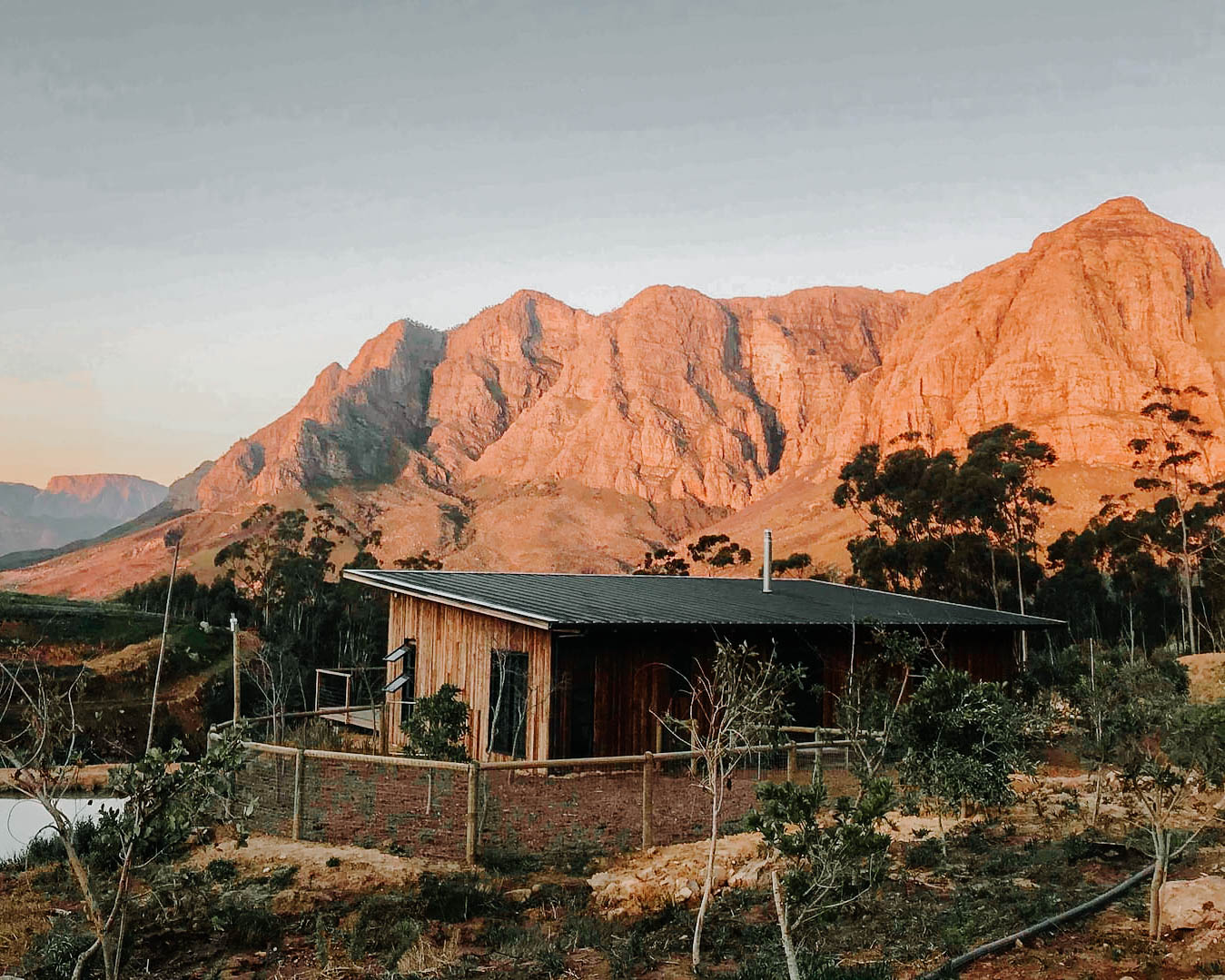 Hot tubs.
Outrageous mountain views.
That's what you can expect from this slice of paradise. Tucked away in the Bannhoek Valley, you and your beau can forget the rest of the world exists while ogling at the surrounding Drakenstein and Simonsberg mountains.
The cottage is built with natural materials, making it a glorious eco escape and you explore the meandering walking trails around the property in between sips of Cape Wineland's vintages.
It's hands down one of the most romantic Airbnbs in South Africa!
CHECK AVAILABILITY
Read More: 10 Delicious Things to Do in Stellenbosch for Hungry Foodies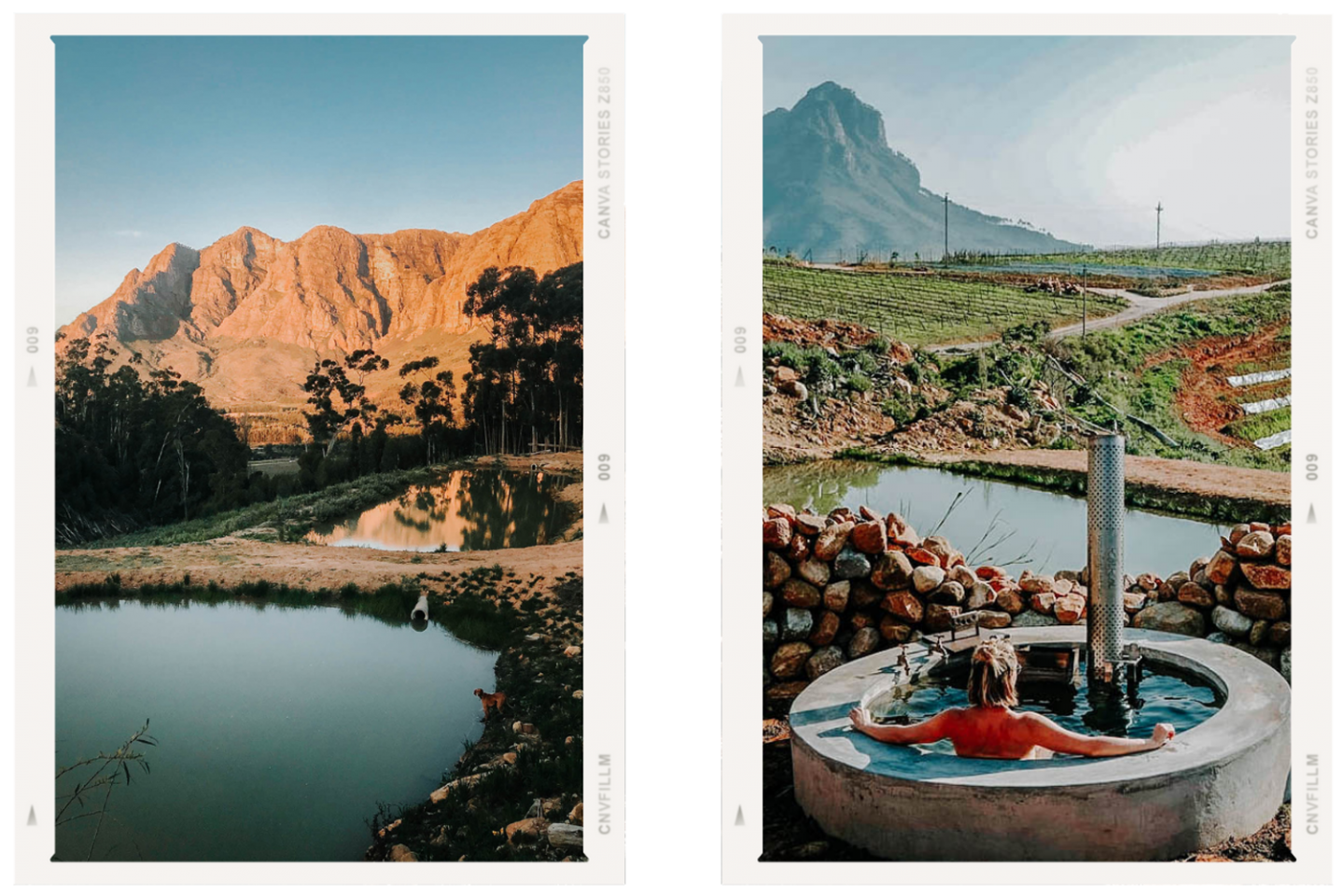 ---
Which of these romantic Airbnbs in South Africa are you itching to book first? Got any recs for me? Let me know in the comments below!
---