Last Updated on December 17, 2020 by lauren
I'm a bit of a gypsy, in my youth I was a backpacker but these days with the advent of modern technology I guess I would be considered more of a flashpacker. Dare I say it, one no longer needs an expensive travel agent, with the right apps and an internet connection one is pretty much sorted.
Here are my Top 7 Travel Apps that I simply cannot live without.
1. cafe WiFi

As a digital Nomad, we all know the importance of Wifi and the value of FREE Wifi. This Cafe WiFi App literally saved my life whilst travelling in Australia by keeping my already shoestring budget to a minimum.
Why I love it?
Conveniently see which cafes located closest to you have wifi
Can log in using Facebook, Instagram, Twitter or Google
Share and discover the best coffee shops for good coffee/drinks, fast internet, and getting things done.
Attribute venues with "power outlets", "seating types", "restrooms", "smoking", and more! Floor-by-floor specification.
See which coffee shops and coworking spaces have the best Wi-Fi speeds, coffee/tea/drinks, and environment.
Check-in with Foursquare/Swarm!
Works worldwide, and helps you share information with others who are or who may be visiting that area in the future.
Easy to find maps with directions
---
2. Uber

Photo by: Uber
This global taxi company can be ordered through a simple click on your phone. Download the Uber app now and get your first ride for FREE on me!
Why do I love it?
No cash changes hands,
You can see a photo and name of the driver
You receive an ETA (estimated time of arrival) of when the cab is arriving
You can see the license plate, make and model of vehicle so you don't get confused by another cab
There's also a phone number in case you need to contact the driver
It's FREE to download
You get emailed a receipt after your ride
It's a GLOBAL company, so never get stranded no matter where in the world you are
Earn FREE rides by referring friends – why wouldn't I?
---
3. Zomato
Photo by: Zomato
Another Global app for the foodies, Zomato is a great app to use when abroad and you're unsure of the lay of the land.
Why do I love it?
It's FREE to download
You can view a restaurant's menu before eating there
You can view restaurant's opening and closing times
You can see real photos of food taken by patrons and not some airbrushed professional shots
Real time reviews by actual people and not food critics
You can also see the price range of the meals
You can see where it's located
For those who are really OCD about reservations, you can click to call directly from within the app to make a booking! Neat!
---
4. XE currency Converter

For obvious reasons, I think we ALL should HAVE and LOVE the XE Currency Converter app.
Why? Ever been on a shopping spree in a foreign country, where everything seems on sale for 99c ? Except the Dollar store in the USA is more like the R 16.00 in South Africa (depending on inflation). Enough said!
Why I love it?
This app is a necessity for taking the guesswork out of currency exchange.
Oh and it's FREE to download
---
5. Tripit – Itinerary Planner
Photo by: TripIt
This app made my life so much easier. If you're planning your trip yourself, from plane tickets to bus schedules to hotel reservations, you'll find many separate email confirmations being sent to you. Sometimes in a busy inbox, these emails can be 'lost' leading to hours of frustration in finding them again.
Well search no more, Tripit is here to organize all your travel plans and sync to your calendar.
Why I love it?
FREE to download
Easy to use, can integrate with Outlook and Gmail to auto import confirmations from there to create a master itinerary
You can access your itinerary form anywhere in the world
You can access itinerary even when offline
You can share your itinerary with other people
---
6. Google Maps
Photo by: Google Maps
If you are not in possession of a Tom-Tom or some such other fancy GPS gadget, simply get Google Maps downloaded on your phone. I used this many times when exploring Sydney by foot and I did not get lost once!
Why I love it?
FREE to download
Compatible with Android and iOs
Shows routes by foot, car or public transport
Gives exact bus or train lines to take
Shows estimated time to walk or drive to destination
Real-time GPS navigation including traffic updates
Offline maps to search, get directions and use navigation without an internet connection
Street View and indoor imagery for restaurants, shops, museums and more
Indoor maps to quickly find your way inside big places like airports, malls and stadiums
Comprehensive, accurate maps in 220 countries and territories
Transit schedules and maps for over 15,000 cities
Detailed business information on over 100 million places
---
7. AirBnb
Photo by: AirBnb
AirBnb is a great app for when you want to stay in the heart of a city without feeling ripped off by exorbitant hotel rates. Get R 500.00 off your first stay by signing up with my invite code!
Why I love it?
Unique listings in over 34, 000 cities and 192 countries
Accommodation to suit every budget
Home-away-from home feel
Check your itinerary, communicate with your host, and locate your listing on the go
Book a listing using the same secure payment platform as Airbnb.com
Android and iOs compatible
Easy user interface
Earn credits off your next stay by simply introducing friends to this FAB app
---
Which Travel Apps Can You Not Live Without?
---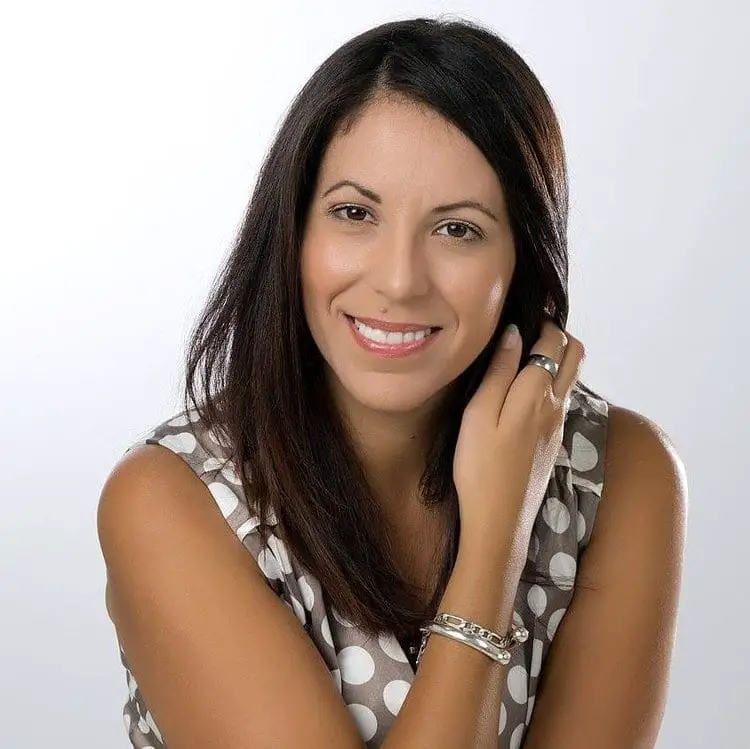 ABOUT THE AUTHOR
With over 15 years of International and Domestic experience in the Hospitality Industry, this thirty-something year old global gypsy, travel junkie & foodie, has taken a decidedly different step in the digital direction as a Twitvangelist/Social Media Addict & iPhonographer in the making. She happily shares her stories, photos, videos and reviews of all the places and faces she's met along the way.