Last Updated on February 19, 2021 by lauren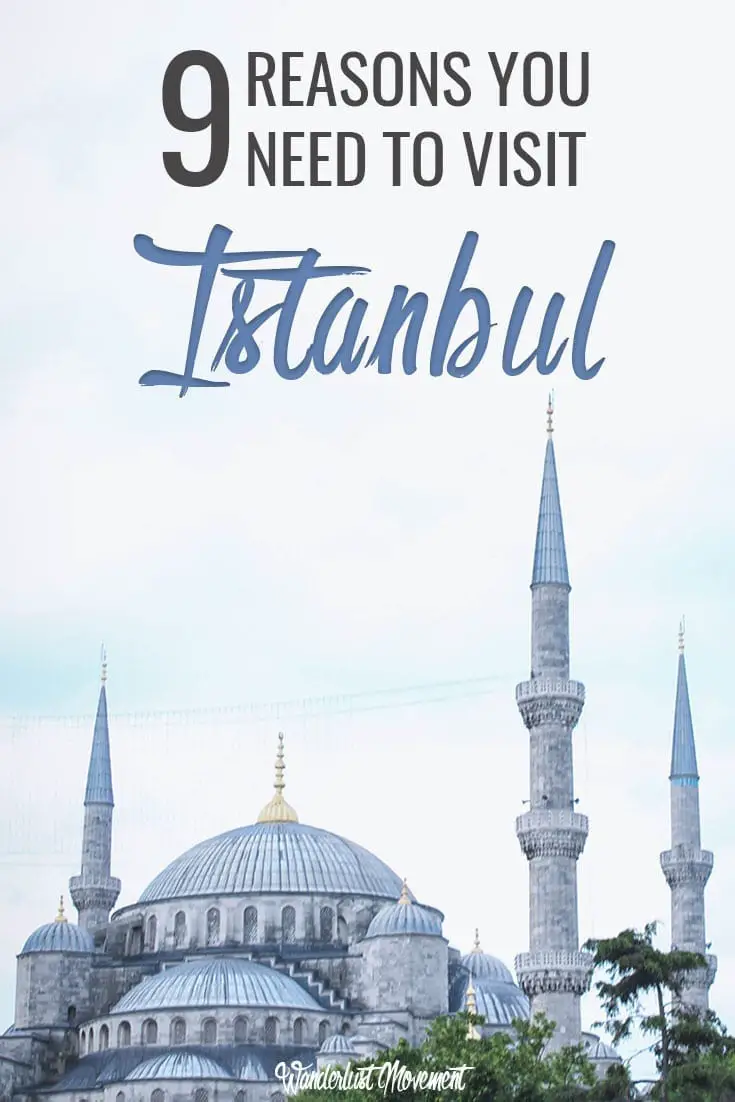 I officially have a new favourite country. While Mozambique still holds the number one spot in my heart, Turkey is a close second.
And it's all thanks to Istanbul.
The city has it all. From its vibrant nightlife to its delicious vegan scene and 2,500 years of history, it's a cultural melting pot that instantly won me over.
Here are nine reasons why you should plan a trip to Istanbul right now, especially if you are a South African.
1. Flights from South Africa to Turkey are Cheap
If you are flexible with your travel dates, a return flight between Johannesburg and Turkey is cheaper than a ticket to Spain, Thailand, and other popular African destinations.
How cheap?
You can find tickets for as low as R 5,300 or R 3,400 one-way.
Follow my step-by-step guide to booking cheap flights to destinations around the world, and you might even be able to find a better deal.
---
2. Just Like J.Lo's Love, The Visa Won't Cost You a Thing
I hate paperwork. And I can also be as cheap as fuck.
It's one of the reasons I avoid travelling to countries that insist on making me pay stupid amounts of money just for the privilege of having someone look at a tree I just slaughtered.
So countries like Georgia who give South Africans a free visa on arrival, or Armenia who only charge a few dollars on arrival are my favourites.
For Turkey all you need to do is apply for your visa online, fill in the application and BOOM. In a matter of seconds, you'll have your electronic 30-day visa sitting in your inbox for FREE. Print it out, show it to the immigration officer, and you're in.
If only all visa experiences could be this painless.
---
3. It's a Cheap Entry Point To other Visa On Arrival Countries
With low airfare prices to Turkey, it's the perfect destination to fly into for further travels.
Next to Turkey, there are four visa free or visa on arrival countries for South Africans.
You can visit Georgia, Armenia, Russia and Iran for cheaper than a domestic return flight between Johannesburg and Cape Town.
(Yes, Iran does have a visa on arrival option for South Africans. I'll be writing a post soon with everything you will need to know how to get it.)
Having so many countries nearby that don't care for 20 pages of paperwork and extortionate visa fees is a heaven send and reason enough to visit.
But if you have dual nationality or a Schengen visa it's a cheap entry point into Europe. There are flights to Greece for R 300 one-way or as little as R 600 for France.
---
4. Public Transport is Easy, Safe and Reliable
Istanbul's public transport system is extensive and cheap. For as little as TRY 5 (R 18.00), you can take a one-way subway ride from the airport to anywhere in the city.
It's a great way to see Istanbul without relying on expensive tours to get you around. Plus the metro system is on Google Maps making it easier than ever to figure out where you need to go.
If you are going to be using the metro more than once, I recommend getting the IstanbulKart. It costs TRY 6 (R 21.00) and will reduce the one-way trip price from TRY 5 to TRY 2.50 (R 9.00).
The subway and tram lines run to all the major attractions in the city including the Blue Mosque, Taksim Square and the Topkapi Palace. The lines are open from 6:00 am to 12:00 am or 1:00 am depending on the route.
---
5. The Food is Delicious and Cheap
I wasn't sure what to expect from Istanbul being a vegan, but my taste buds were pleasantly surprised.
The city is home to many vegan or vegan-friendly restaurants, and some have even veganised traditional Turkish foods. 
But what shook me the most was that the vegan dishes were often cheaper. It was a nice change to South African's vegan restaurant scene which is a massive budget burner.
Most of my meals cost around TRY 10 (R 36.00) at restaurants and as little as TRY 3 (R 11.00) for some vegan street food.
For the non-vegans reading this, you won't have a hard time finding delicious, cheap eats as well.
---
6. Istanbul Will Keep You Busy For Days
There is SO much to see in Istanbul. I only stayed for five days, and I hardly got through everything I wanted to see and do.
For history nerds like myself, the list is almost endless. There is the Blue Mosque, Hagia Sofia, Galata Tower, Basicilla Cistern to name a few.
If you love your nightlife, the city won't disappoint you either. In the Karkoy district, you'll find everything from Irish bars to clubs pumping Turkish EDM into the wee hours of the morning every single night.
The Grand Bazaar is ideal for picking up a few souvenirs as long as you don't end up getting lost inside its never-ending maze.
Foodie travellers will have their mouths full with everything from traditional Turkish coffee to baklava and freshly made pomegranate juice.
If you're staying for longer, here is a two-week Turkey itinerary that includes Istanbul and other gorgeous places around the country!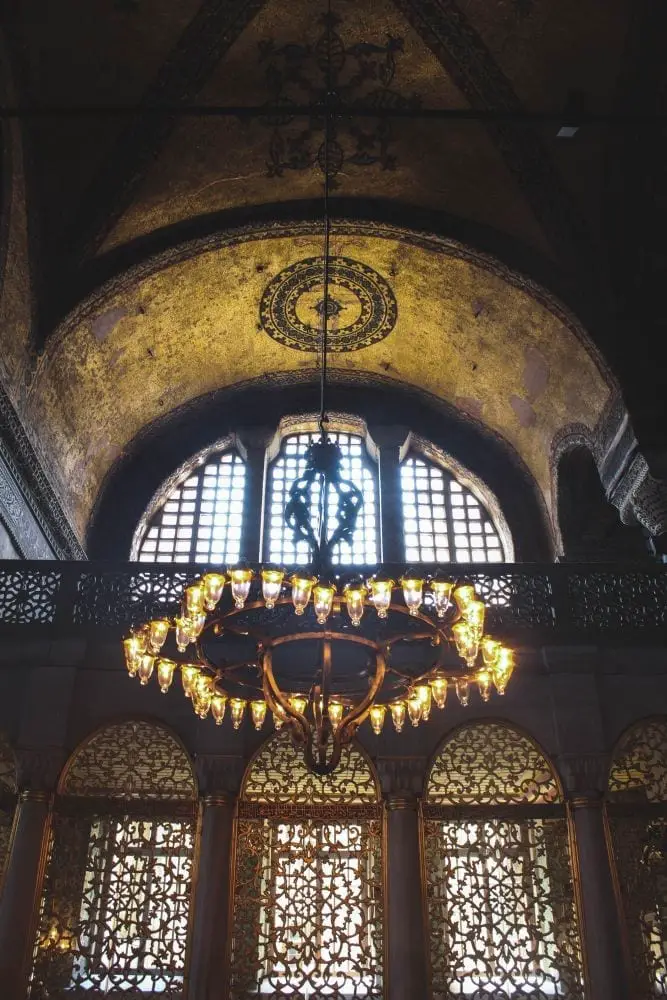 ---
7. It's Affordable Even With a Junk Status Currency
The South African currency took a major hit this year when it was downgraded to junk status.
While that does make some destinations more expensive for the average South African, it doesn't mean there aren't places that won't break the bank.
Istanbul is such a destination.
A stay in a decent hostel will only cost you R 100 a night, whereas rates for a posh hostel start at R 150.
Read Next: Checking in: World House Hostel Istanbul
For couples or travellers that can't handle other people being in the same room, private rooms in hostels are just as affordable. Prices average around R 500 per night, and most places include a free Turkish style breakfast.
Entrance to major attractions is either free or affordable. I would recommend seeing the sights by yourself if you are on a tight budget as the tours are overpriced.
It would only be worth it if you are on limited time and want to see as much as possible. Or if you prefer someone else handling all the logistics.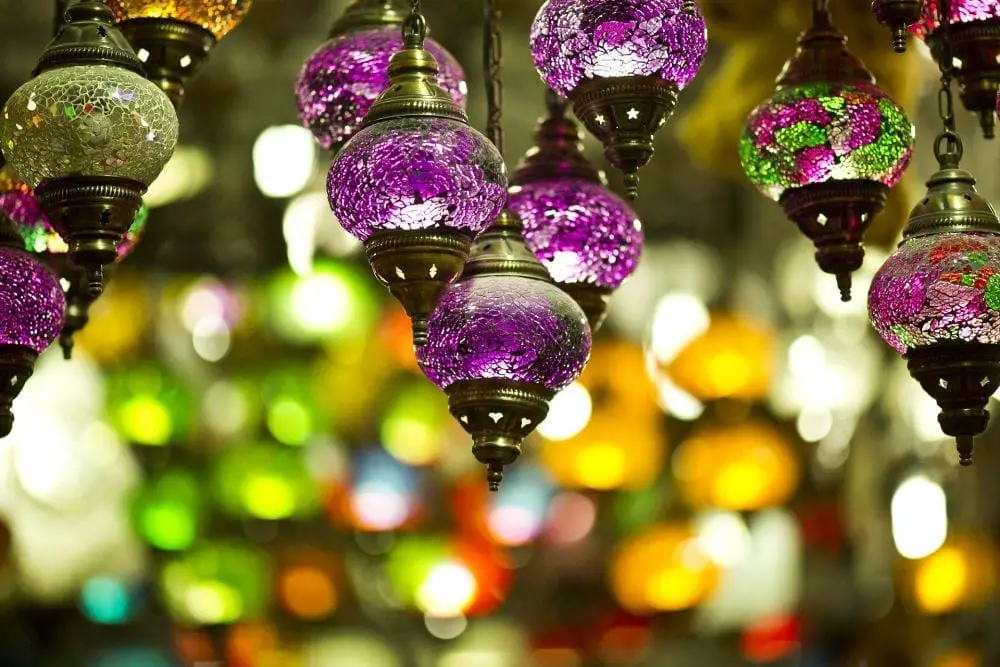 ---
8. You Have To Try Turkish Coffee and the local beer
I'll be honest. I'm wasn't the biggest black coffee drinker. But that has all changed.
I hated it the first time I tried it in Istanbul, but by the time I left and went to Georgia for a month, I was obsessed.
Even if you aren't that into strong coffee, give the beer a try when you're in the city. It's cheap – if you go to the right places with prices averaging between TRY 6 (R 21.00) – TRY 10 (R 36.00).
Go to Cheers Hostel if you are on a budget and want an incredible view of the city. The hostel has an excellent rooftop bar which overlooks the famous Hagia Sofia.
Plus you can even sit on the roof with your beer and watch the sun go down.
---
9. You Might Even Hear Afrikaans On The Streets
I kid you not.
Walking around Istanbul looking for a place to eat, I had many shop keepers try to lure me to come in and look at their goods.
Going to dinner one night, my friends and I were speaking Afrikaans when a shop owner threw some of the taal our way as we passed.
Have you visited Istanbul before? What are your favourite things about the city?