Last Updated on January 11, 2021 by lauren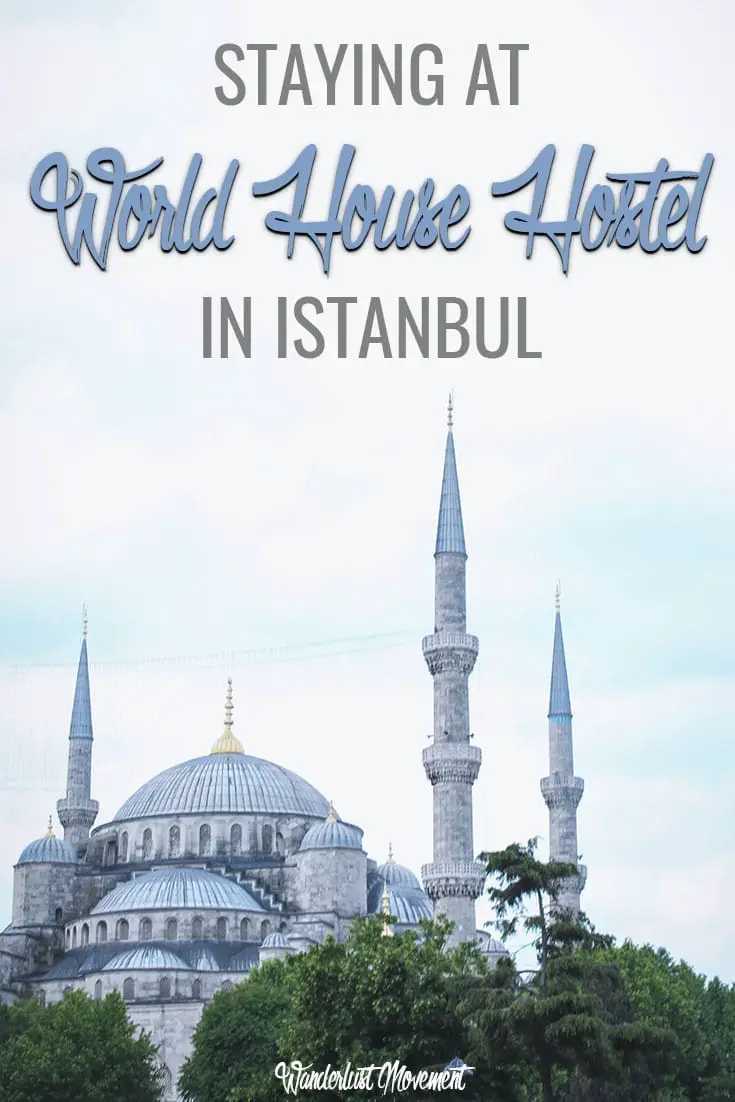 When I booked my one-way ticket to Istanbul, Turkey I had no idea what to expect. I did minimal research besides how to get to my hostel (I've been trying to be a little more spontaneous) and in short: this city blew me away!
I landed up in an artsy neighbourhood where my blue hair wasn't too much of a shock, a vegan-friendly zone and in close walking distance from cultural and historical monuments as well as a lively nightlife scene. Everything that could make me happy – I had found my mecca.
Here's my experience staying at World House Hostel!
– Getting There –
World House Hostel is just 200m from the Sishane metro station, making it an easy spot to get to and a great introduction to Istanbul's public transport system.
From Ataturk Airport, buy an IstanbulKart. It will only set you back 6 TL (R22.00), can be used on all public transport and reduces the cost of each metro or bus ride to around 2.50 TL (R9.00).
Take the subway to Yenikapi and change to the Hacioman line.
Get off at Sishane station, exit at Istiklal Street and walk down the street until you see the hostel on your right.
If you need a landmark, there is a store selling fabric with a creepy life-like child in the doorway.
If you are coming from Sabiha Gökçen Airport or the bus station Otogar, follow the directions over here.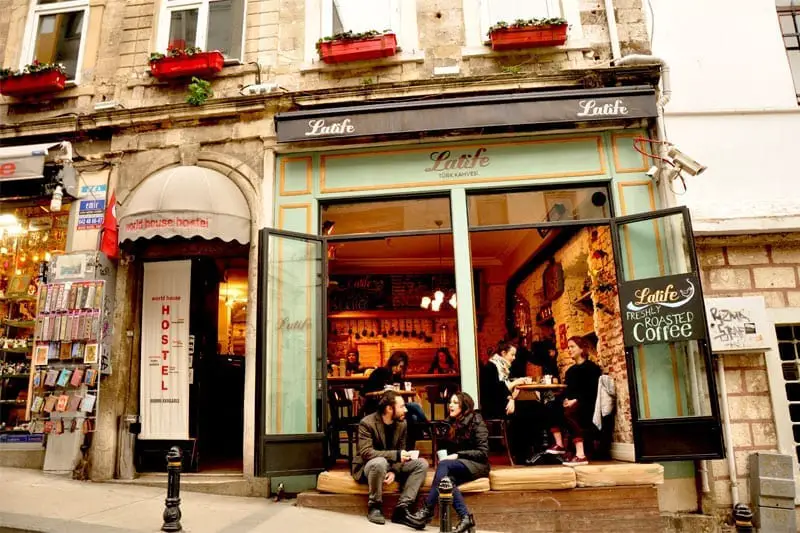 ---
– World House Hostel –
As you walk into World House Hostel, you'll be greeted by its friendly staff. Ela, went out of her way to answer all of my questions and always greeted me with a smile.
After checking into your room, you can grab a map of the nearby area marked with all the notable landmarks, pubs and clubs. There's also a pamphlet with tours that the staff can help you book if you are interested.
As a guest, you get a free and traditional Turkish breakfast. It's a spread of fresh tomatoes, cucumber, feta cheese, olives and fresh bread – perfect for vegans and vegetarians! There is also free coffee and tea facilities as well as a water cooler that you can use to stay hydrated.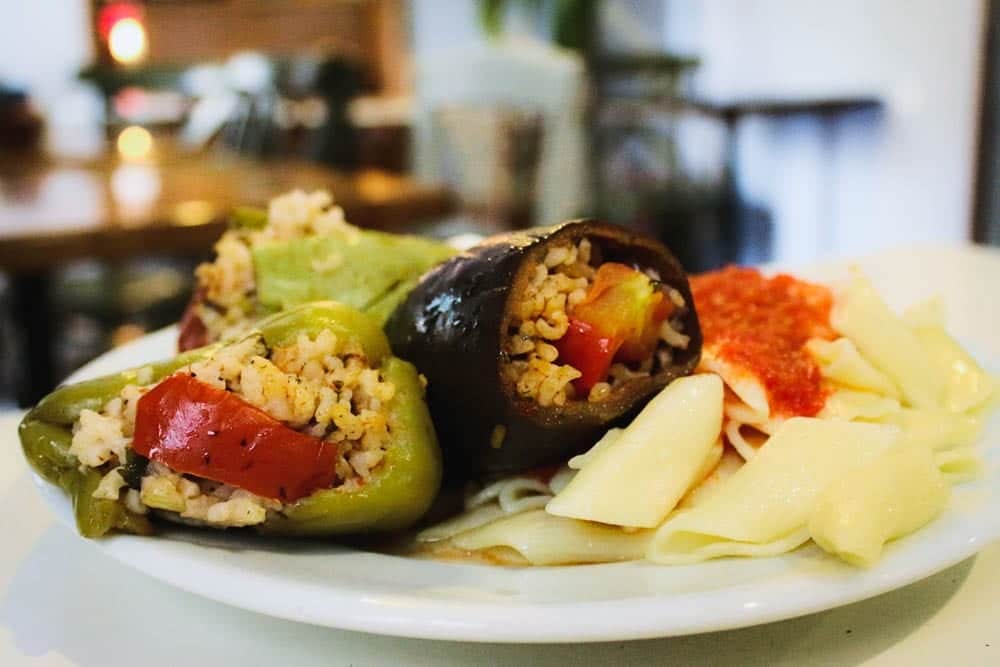 You can technically drink tap water in Turkey, but it is heavy with chemicals and tastes awful.
The hostel also offers lunch every Monday to Saturday that will only set you back 10 TL (R 36.00). One the day I had lunch, it came with soup as a starter, vegetarian Turkish food, pasta with tomato relish, fresh bread and a salad.
Otherwise, there are tonnes of nearby places that won't break the bank either.
World House also organises a pub crawl every other day for those who are interested. But it's not a party hostel. It's one of the reasons I liked it so much. It was right by the lively nightlife, but once you had enough, you could come back and fall asleep without anyone still in the party mood disturbing you.
The last feature that I loved about this hostel was the attached coffee shop. Not only was there always a local cat to keep my lap company, but they had soya milk and a variety of options all decently priced.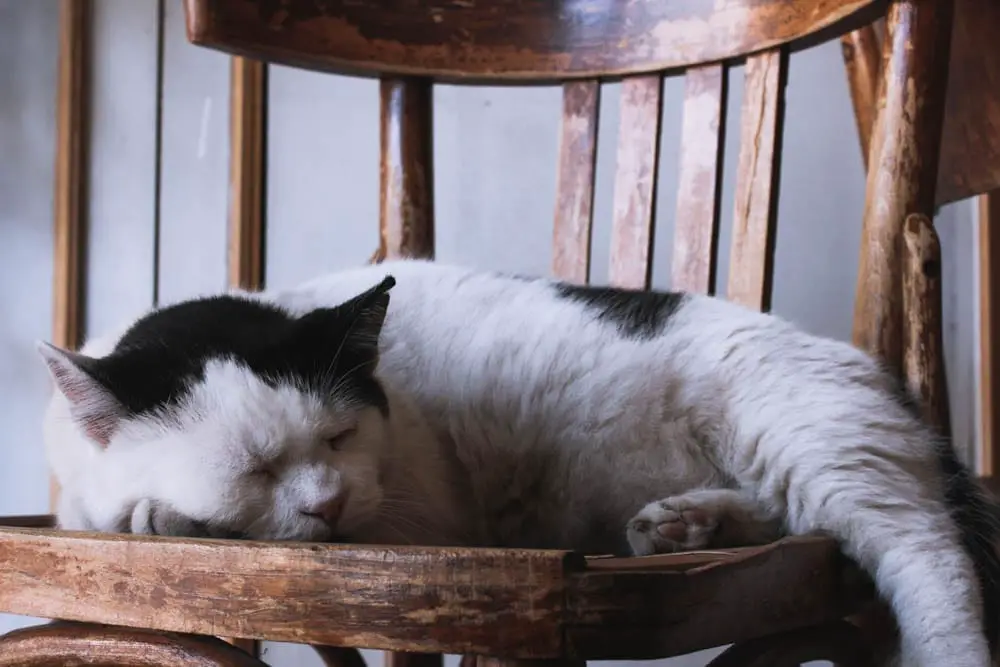 ---
– The Dorm Rooms –
World House Hostel has a variety of dorms, private rooms and apartments to choose from. If you are looking for the absolute cheapest price, grab a spot in the 14-bed room, but if you want some privacy book the double private room or one of the apartments.
The rooms look out onto the bustling street below. During the day, you'll hear traditional Turkish music playing in the background, and if you climb to the top floor, you can sit on the outside staircase or balcony for an awesome view of the palace and mosques in the distance.
All the rooms come with:
Aircon
Free WiFi
Charge points by the beds
Cleaned daily
Laundry service (ask about prices)
Lockers
Towels (on request)
24-hour security and each room has an individual security code.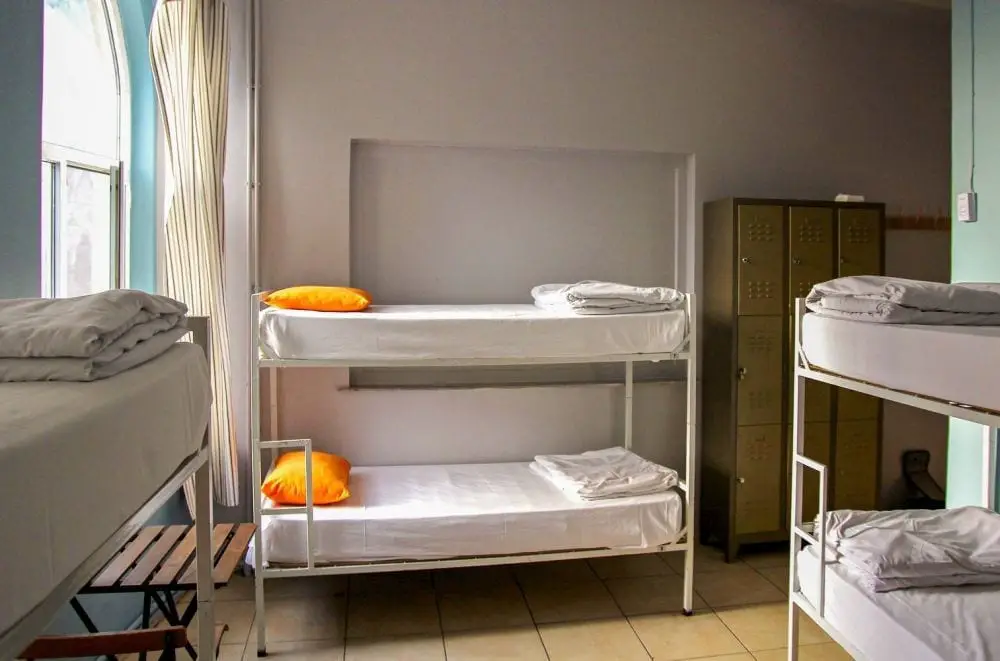 ---
– The Area –
You could always stay in the cheapest hostel possible, but if it isn't close to what you want to do and see, the costs quickly add up against your favour.
If you want to be right by landmarks such as Hagia Sofia and The Blue Mosque – World House Hostel might not be a good fit. But it is only 10 minutes away on the metro, and the surrounding area is far cooler and more lively than the Old City.
World House is in the Karakoy area, located along Galip Dede Caddesi, a street that is teeming with art galleries, tattoo shops, bars, coffee shops and little boutiques. Take a walk further up the road, and you'll find even more things hidden along the side streets including popular clubs where locals hang out almost every night.
For vegan travellers, you are in walking distance from a couple of vegan restaurants and vegetarian-friendly places. With most cafes also offering soya milk on their menu.
The Galata Tower is visible from the hostel and only a short walk away. The famous Taksim Square is also within walking distance, or you can take the metro if you don't feel like a 1 km walk.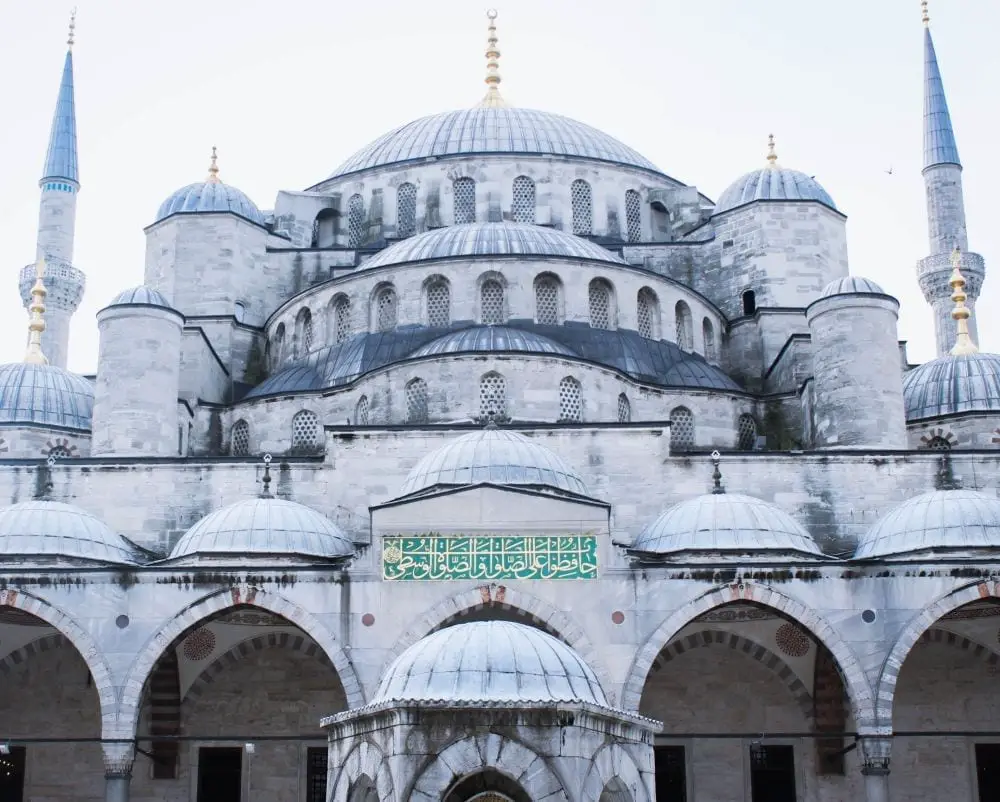 ---
 – In My Opinion –
The World House Hostel is an ideal spot to base yourself to explore Istanbul. Everything you could want as a budget traveller is nearby; the dorm rates are reasonable, and for solo travellers like myself I had no problem making friends.
Thank you to World House Hostel for hosting my stay! As always, all opinions are my own.