So if you have subscribed to my email list (hint hint), you will know that I'm heading to my first ever Mieliepop Festival next month!
I am beyond excited! The lineup looks incredible. It is featuring some of my all-time favourite South African acts such as Shortstraw, Fuzigish, BCUC, Tidal Waves and the legendary Desmond & the Tutus
If you are on the fence about going or aren't sure what to expect, here's everything you need to know about not just surviving, but conquering this year's Mieliepop Festival!
– Where to Buy Tickets –
The first step in getting yourself to one of the best boutique festivals in South Africa is buying a ticket.
Tickets to the festival can be broken down into various combos:
General access
General Access + Maizey Stray accommodation
General Access + Yoga Flow Festival
General Access for kids aged 3 – 15 years
If you have an infant between the ages of 0 – 3 years old, they get in for free!
---
– Getting to Mieliepop Festival –
The easiest way to get to Mieliepop Festival is by car. Located just 255 km from Johannesburg, in three short hours you'll find yourself surrounded by the natural beauty of Mpumalanga. Also, if you have extra time, you are only an hours drive from Swaziland's Oshoek Border Post!
Top Tip: Screenshot or download the directions from Mieliepop's website or save this Google Maps link.
Unfortunately, there aren't any arranged group transport options, but if you are looking to catch a ride with someone and save money as well as CO2 emissions, leave a post on the festival's Facebook event.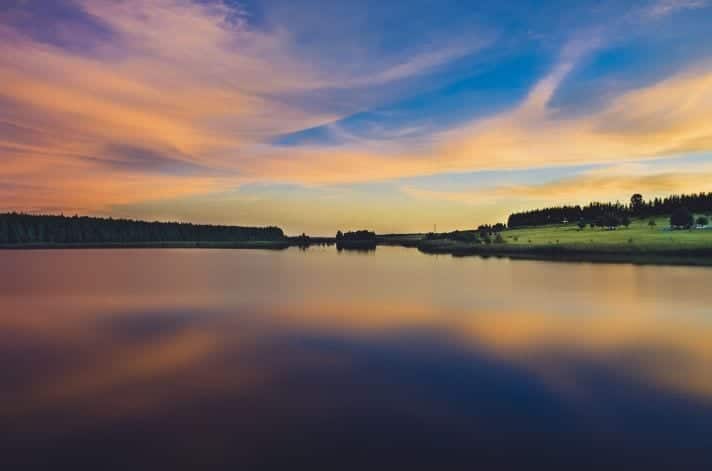 Photo by: Shen Scott
---
– Where to Stay –
If you are not about roughing it out in general camping for the next four days, there are a few glamping options you can choose from:
Maizey Stray Tented Camp
The Maizey Stray Tented Camp area is located in a prime spot next to the festival area and also includes the following:
A daily breakfast.
Private showers and toilets.
Private parking.
Closed off bar and dining area.
Single or double bed mattress.
How Much Does It Cost?
The Maizey Stray Single tent costs R 2 499.00, and the double will set you back R 3 999.00.
Please note that this DOES NOT include your festival ticket and that will need to be purchased separately.
I know this can seem steep at first, but when you break it down it is between R 500 to R 600 per person per day. So that is pretty reasonable not to set up your own tent, get a free meal, access to toilets that won't be messed up by the general horde and more space in your car for alcohol.
There are only 30 tents available, so book yours soon to avoid disappointment.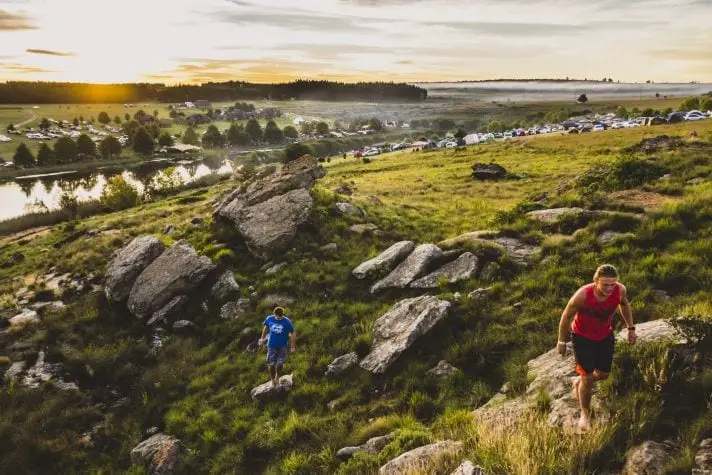 Photo by: Shen Scott
---
– What To Bring –
Besides the obvious things like petrol, food and booze there are some of the few essential things you don't want to forget:
Camping Essentials
✓ Camping Gear
✓ Umbrella
✓ Camper chairs
✓ Flashlights
Personal Hygiene
✓ Wet wipes
✓ Dry shampoo
✓ Hand sanitizer
✓ Toilet paper
✓ Deodorant
✓ Toiletries
Other Essentials
✓ Sunblock
✓ Sunglasses
✓ Hat
✓ Swimming costume
✓ Inflatables
✓ Towels
✓ Cell phone car charger
✓ Portable charger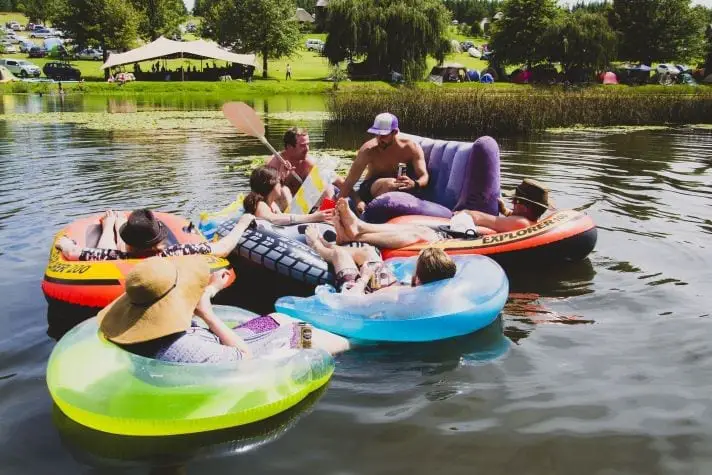 Photo by: Shen Scott
---
– What to Eat & Drink –
Another reason I am so AMPED about Mieliepop is the fact that it is a vegetarian and vegan-friendly festival.
The food stalls at the festival will suit any dietary needs – so meat eaters don't need to worry about being subjected to the onslaught of vegetables either.
Food stalls will be open from 09:00 am till late. Thank the festival gods for that because who can say no to a packet of slap chips way past dinner time?
Mieliepop does have free drinkable tap water for festival goers. If you are the fancy type, you can buy bottled water at the bar,
but the environmentalists will judge you. Harshly.
Regarding alcohol, I'm proud to report that Mieliepop does let you bring in your own drinks as long as it is in a non-glass container and not a cooler box.
Stocking Up On Supplies
If you are running low on supplies you can visit these two small towns on your way down or take your car out of the festival for a joy ride:
Lothair is one of South Africa's smallest towns and is a quick 5-minute drive from Mieliepop's entrance gate.
For more serious stocking up needs, you can take a 30-minute drive to the town of Ermelo.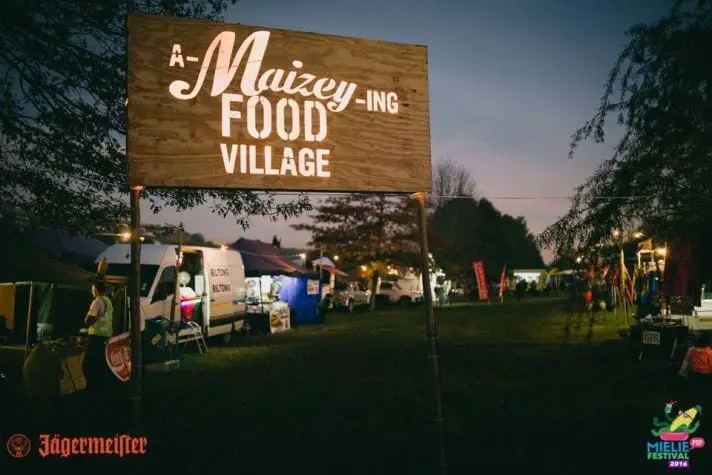 Photo by: Mieliepop Festival
---
– Get Your Om On at Mieliepop Festival –
What really sets Mieliepop apart from other music festivals in South Africa is the Yoga Flow festival that happens at the same time. Set against the beautiful backdrop of Mpumalanga the festival will include meditation, hooping, a range of different yoga styles as well as yoga on paddle boards in the lake and a DJ playing from inside a cave! This is the second year the festival has teamed up with Yoga Flow and looks like such a unique music festival experience.
There will also be delicious vegetarian and vegan food available to buy as well as a seperate campsite in walking distance from Mieliepop.
Whoever thought of combing a yoga retreat with a music festival is a genius.
So if this also sounds like your kind of heaven, there are two different ticket types available that both include access to the general Mieliepop Festival:
Yoga Flow Gold Ticket
The gold ticket includes the following:
Access to the Free Range Friends private camp site
Access to all yoga classes, meditations, workshops and two paddleboard yoga classes.
Yoga Flow Silver Ticket
The silver ticket includes the following:
Access to the Free Range Friends private camp site
Access to all yoga classes, meditation and workshops EXCEPT paddleboard yoga classes.
Just don't forget to pack your yoga matt and hula hoop!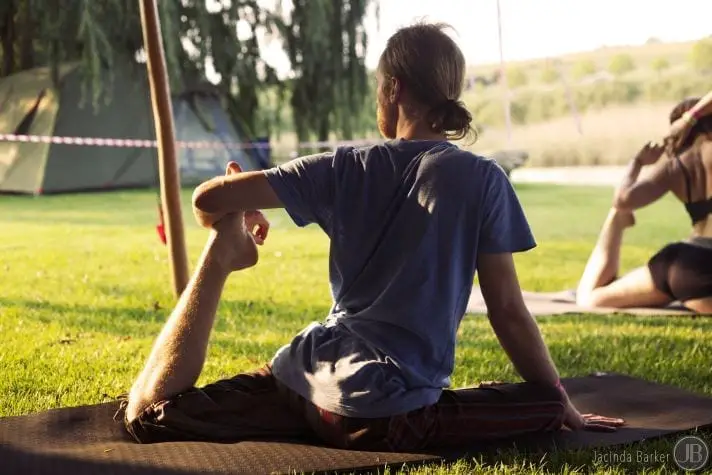 Photo by: Jacinda Barker Photography
---
– Making The Most Out of Mieliepop –
If you truly want to make the most out of your time at Mieliepop, here's what you need to do:
Don't be afraid to break out those silly dance moves
Watch a band you have never heard of before
Don't attempt to swim for the first time in the lake. You are just going to kill the vibe.
Mieliepop is diverse friendly – so come with an open minded and leave your personal issues at home.
And lastly, don't forget your dancing shoes! I know I'm going to be shaking it well into the early hours of the morning.
Be sure to check out the official Mieliepop Festival website for more information about this year's event.

Photo by: Henry Englebracht
Have you ever been to Mieliepop Festival?