Last Updated on October 10, 2020 by lauren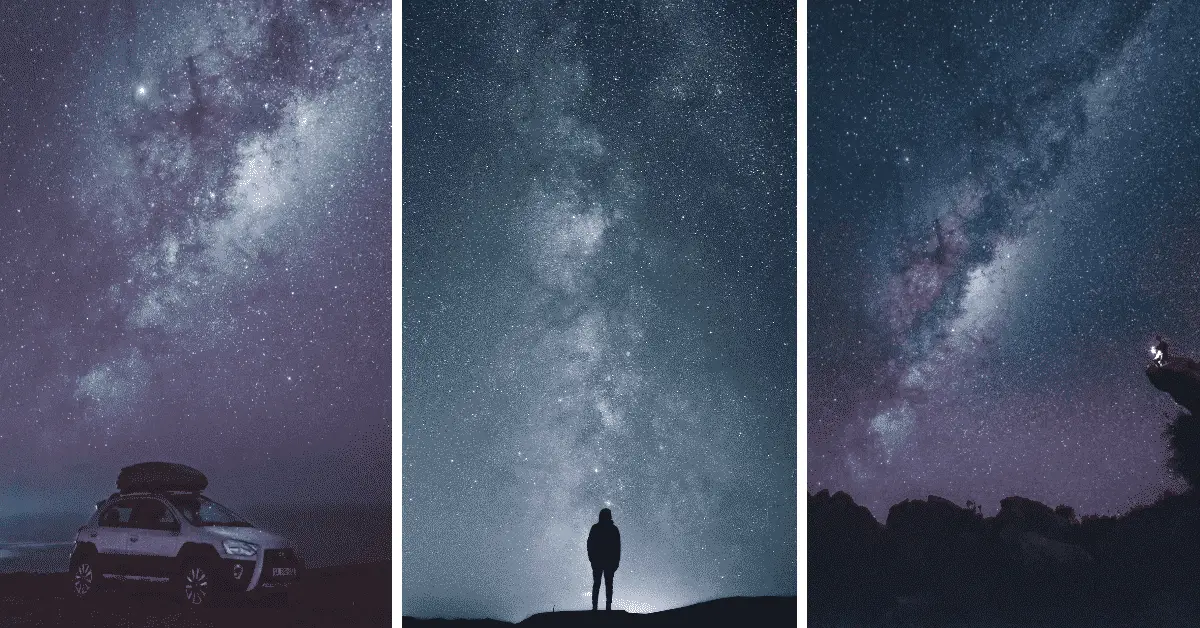 "Night photography is SO hard."
If that sentence has ever left your lips or your thumbs, I'm about to blow your socks off. By the time you finish reading this post, you're going to be equipped with the best, easy to understand information that's going to turn you into a night photography pro.
I STRUGGLED for a full year, trying to get the settings right on my DSLR camera to take photos of the stars.
I remember one poes cold night in the Karoo desperately trying to phone my one photographer friend. I had zero signal for the internet and one bar for cell service if I stood on the table outside.
For 10-minutes, I tried in vain to get a photo.
The result? Complete and utter darkness.
I had to wait a full year before I successfully took a photograph of the Milky Way.
If you've had the same problems, grab a cup because I'm about to spill all the tea on how to take epic photos of the night sky!
Best Gear for Milky Way Photography

The first and most crucial step in your Milky Way journey is levelling up with the right gear. When I first tried to take my ill-fated photo of the night sky, I was using a 50 mm prime lens that came with my camera.
BIG MISTAKE
Here's what kind of gear you need to invest in for night photography:
Camera Body
The best camera for Milky Way photography is always going to be a full frame camera body. These cameras have bigger sensors that can let more light in so you'll be able to get more detail and less noise when you pump up your ISO.
However, if you're a newbie in photography, buying a full frame camera might be out of your budget.
But you can still achieve some incredible Milky Way photos with a crop-sensor camera. All you need is a high-quality lens.
(Side note: I still shoot on a crop-sensor camera Canon D700, so I'm not talking out my ass. It's possible.)
Lenses
Since investing in decent glass for my camera, my photography game upgraded itself to level 9000. If there's one thing you should save up for first, it's a lens that's going to let you take incredible photos in a variety of different situations.
My go-to lens for capturing the night's sky is the Sigma Art18-35mm F1.8. It's also my staple lens for any of my normal travel photography shots.
You can expect to pay around R 11 000 for a new lens which I think is really great value for money.
When choosing a lens for night photography, you want to use one that has an aperture equal or less than f 2.8. You'll want to use a wide angle lens that has a focal length between 11 to 24 mm.
Here are some other great lens options for Milky Way photography:
Must-Have Accessories for Photographing the Milky Way
Now that your camera body and lens are sorted, there are a few other things you need to add to your gear list before you head out:
Tripod: You cannot shoot night photography without a tripod. Your camera needs to remain as still as possible while you shoot long exposure to get sharp, crisp images.
Remote Trigger: A remote trigger isn't necessary, but it's a nice to have if you want to be in the photo and there's no one around to push the shutter button.
Front flashlight: Keep a flashlight in your gear back so you can illuminate foreground elements when necessary.
Replacement batteries: One of my biggest learning curves in night photography was discovering how fast your battery life goes when you're shooting in freezing temperatures. Always come prepared with one or two extra batteries so you can keep shooting until you've got the shot.
Read More: 10 of the Best Camera Bags for Women Who Love to Travel
---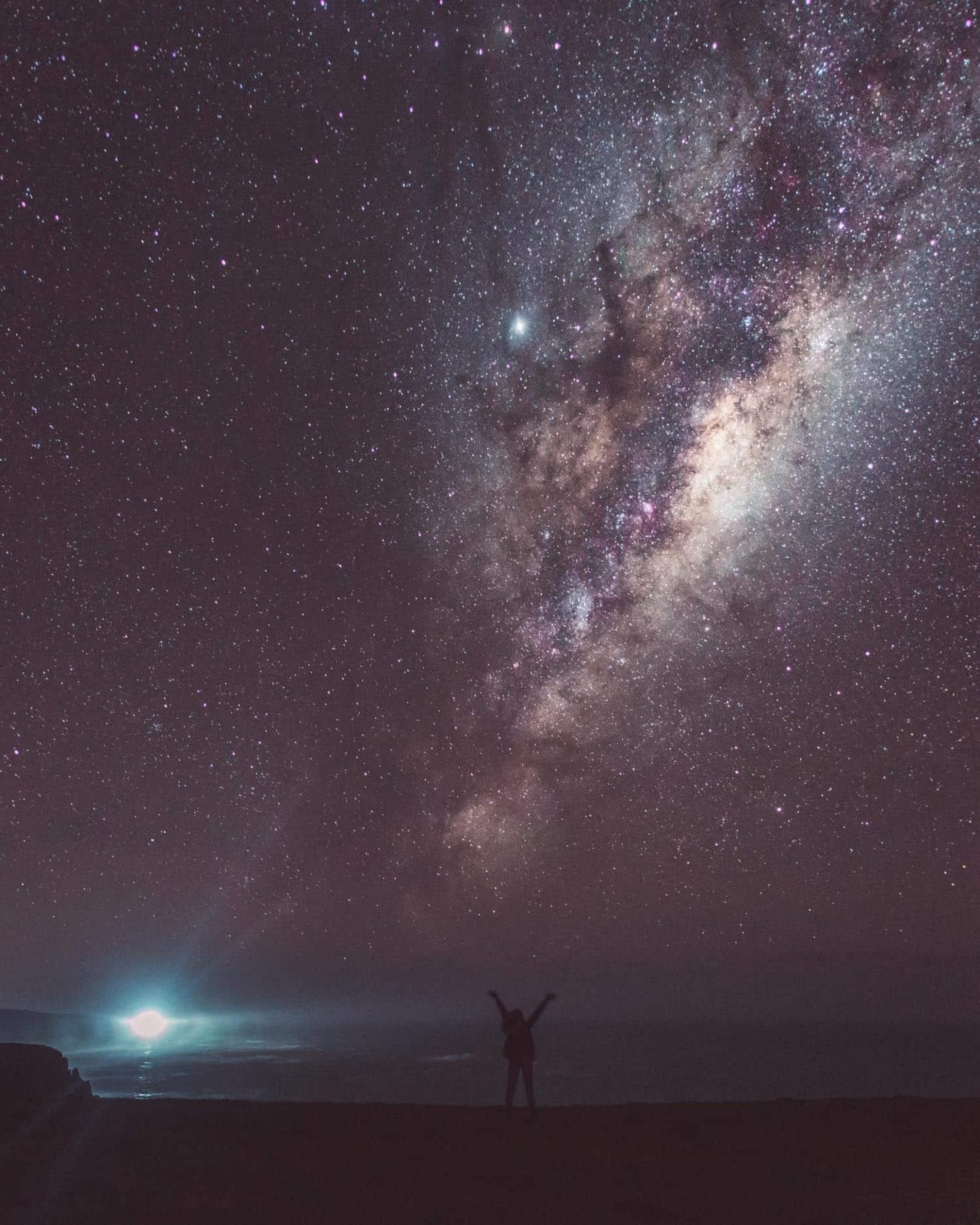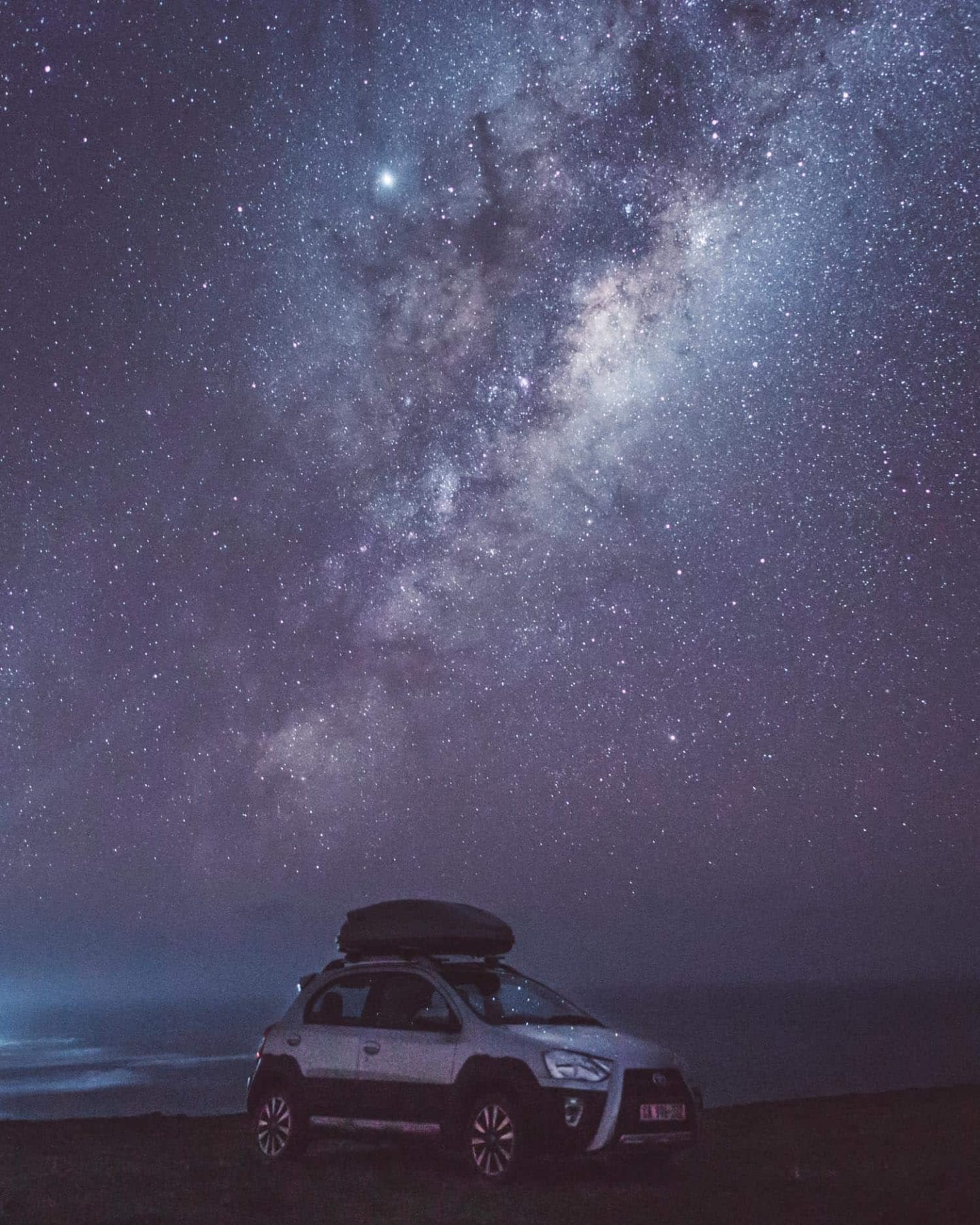 Camera Settings for Photographing the Milky Way
When I first attempted to learn night photography, I read a couple of blogs. They confused the shit out of me.
It was only when I went milky way hunting with my friend Kyle that I discovered the internet was being complicated for no reason.
Here are the best settings for photographing the milky way:
ISO: Set your ISO between 1600 and 3200. I've been using 3200 lately.
Aperture: Set your aperture at 2.8 or lower. I usually shoot with an f 1.8. If you're trying to capture the night's sky and there's light pollution, or the moon is still up, you'll need to close the aperture to f4 or 5.
Exposure: A general rule of thumb is to take your exposures between 15 to 30 seconds. If you want to discover the exact maximum exposure time for your camera, use the 500 rule.
500 Rule: 500 / focal length of your lens = maximum time to have the stars as points. For example, 500 / 35 mm = 14.2 seconds. I round that up to 15.
White Balance: Change your white balance on your camera to a cool temperature. I usually use the tungsten light option on my Canon D 700.
Photo Type: You need to shoot in RAW when taking photographs of the Milky Way. Raw files are easier to edit in post, especially if you're using techniques like panoramas.
Read More: Gifts for Travel Photographers: The Ultimate Photographer Gift Guide
---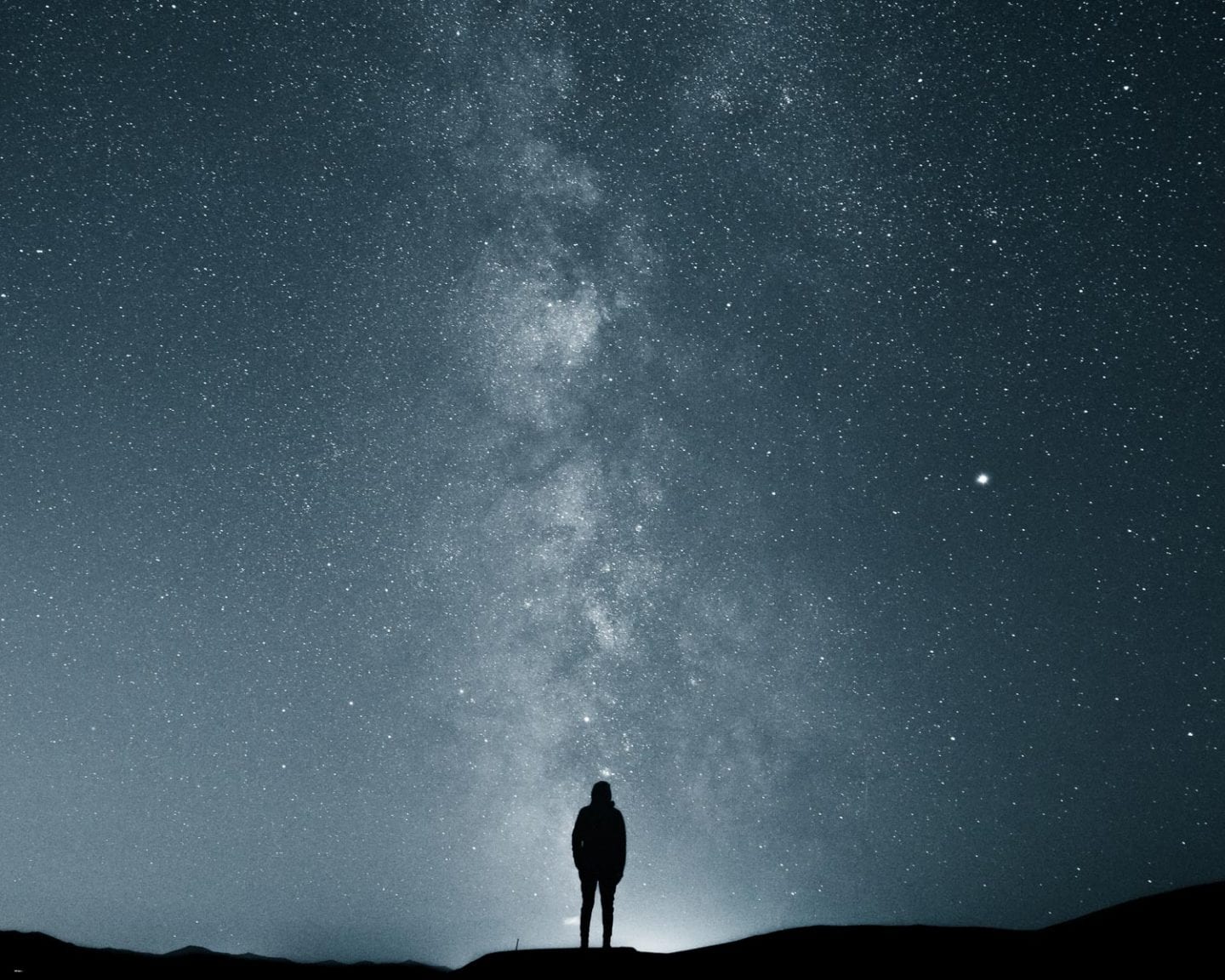 How to Focus Your Camera to Photograph the Milky Way
One of the biggest things that I struggled with in astrophotography was focusing my camera. If you don't have this technical setting locked down, it won't matter if you've got the best gear and perfect shooting conditions.
The end result will be a blurry photograph, and you'll have frozen your butt off for nothing.
To focus on the Milky Way, I use the infinity setting on my lens. I then zoom into the bright star and adjust my focus until it's perfectly in focus.
Another technique you can use is hyperfocal distance. The best way to calculate this is with the Depth of Field tool from PhotoPills.
Once your focus is ready, you'll want to switch over from autofocus to manual focus.
---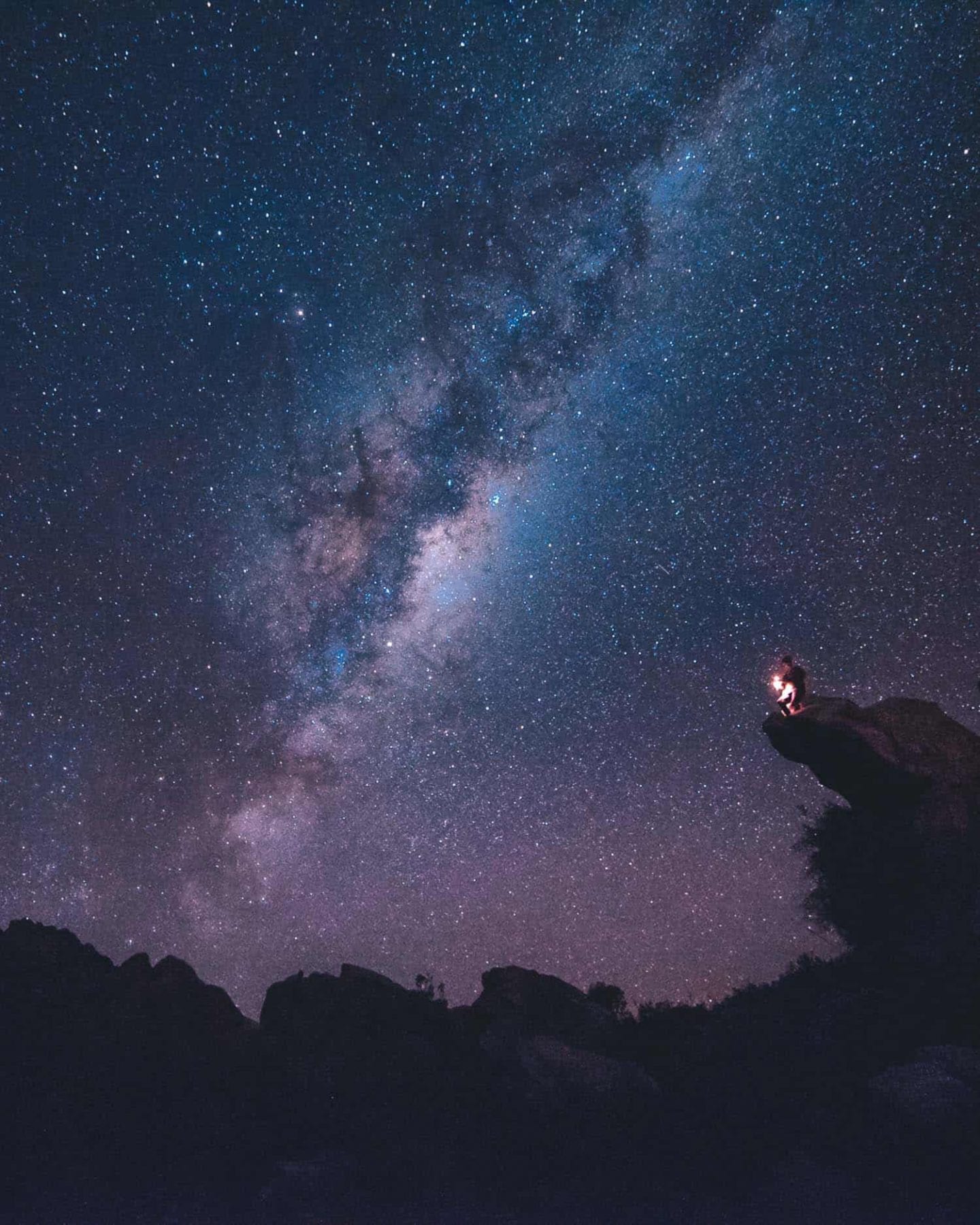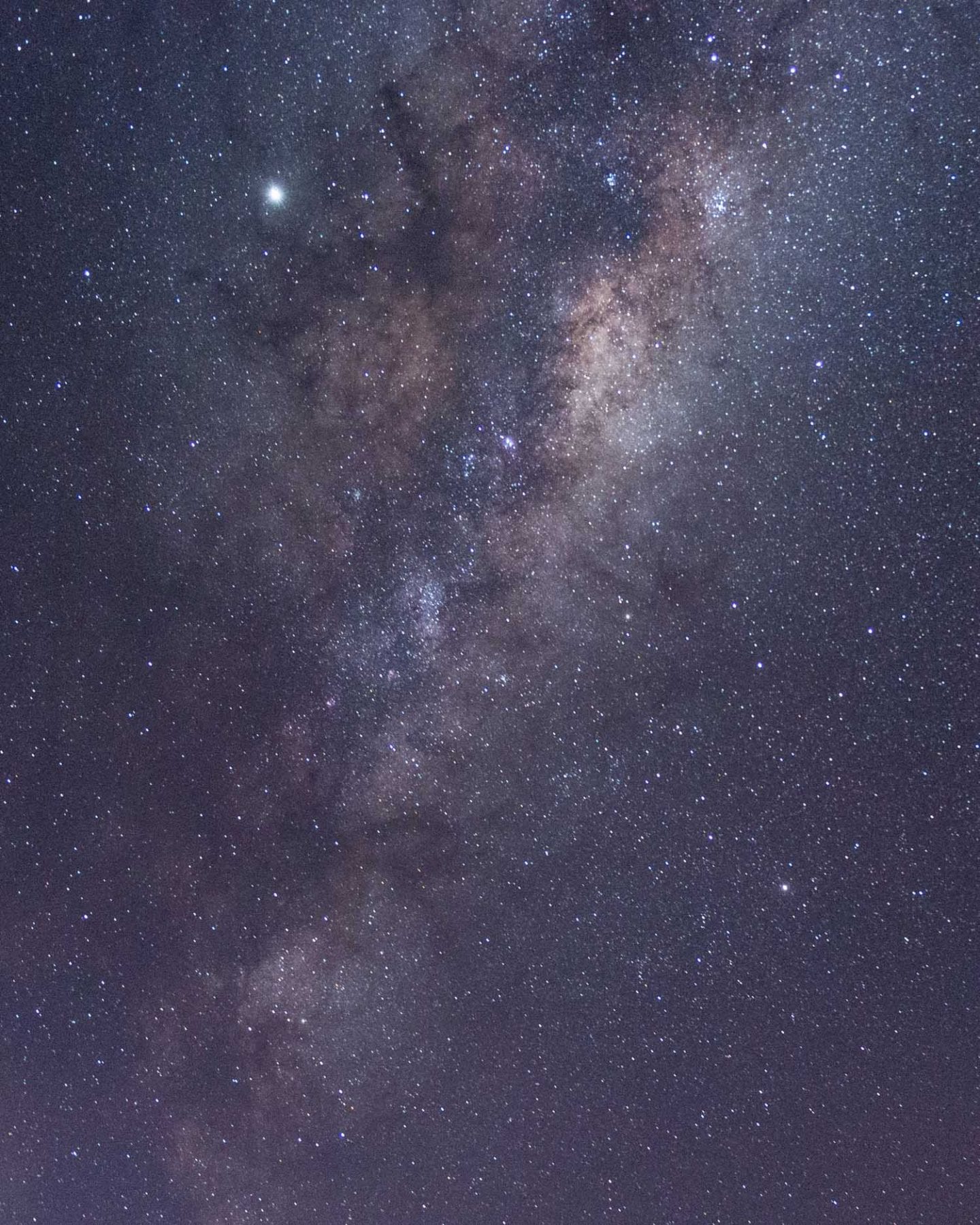 How to Capture the Milky Way
The Milky Way is massive, and it's not possible to fit the entire thing into one frame. To get as much of it in as possible, you're going to have to use a shooting technique called panoramas.
Panoramas involve you taking a series of vertical or horizontal photos to capture the entire scene.
Another technique to photograph the Milky Way is called a vetorama. It's a technique that involves you taking a series of photos from left to right and top to bottom to form a grid.
For both options, you'll want to have a 50% overlap in each photo. When you get home, you'll open the images in Lightroom or Photoshop and use the built-in tools to stitch them together into one image.
How to Merge Your Milky Way Photo in Lightroom
To merge your panoramas into one photo, you need to follow the following steps:
Open Lightroom and select all the images you want to merge.
Right-click and select Photo Merge – Panorama
A new window will open up, and you can select from three different projections. I usually choose perspective.
Click on merge and voila! You have stitched your first Milky Way photo!
---
How to Edit Milky Way Photos
The best applications for editing your Milky Way photos are Photoshop or Lightroom. I prefer the later as I know my way around the editing software quite well.
Once you have your photo open, you'll want to adjust the following:
White Balance
Digital Noise Reduction
Clarity
Contrast
I also like to use the brush tool to go over the stars and enhance the Milky Way nebula light even further.
It's also good to keep in mind that everyone has there own style of editing night photography and it's a completely different ball game to anything else. Some people prefer a more realistic look while others like to get fantastical.
---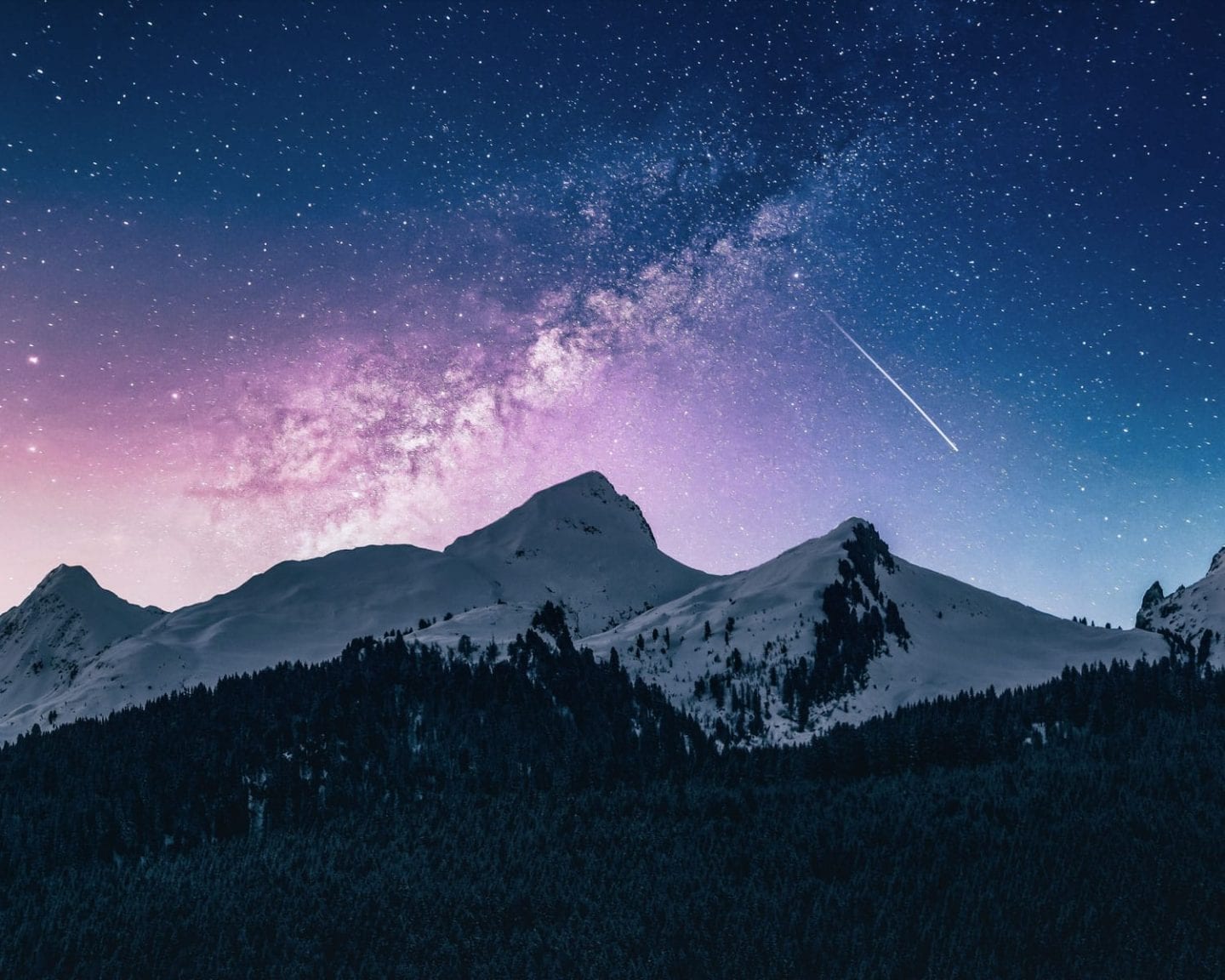 Best Time to Photograph The Milky Way
The best time to photograph the Milky Way is during a new moon when the sky is at it's darkest. One of the best apps for planning your Astro missions around the moon is PhotoPills.
The moon calculator will show when the moon won't be in the sky. It will also show you the time for the moonset.
Trust me. You don't want to photograph the Milky Way if the moon is still up. Instead, wait for it to go down (this may involve waking up at 3 AM) or only shooting during the new moon.
The best time to shoot astrophotography in South Africa is during the winter months. From June to August, the conditions are perfect, and you'll have incredible visibility.
---
Best Places to Photograph the Milky Way in South Africa
To take the best photographs of the Milky Way, you'll want to get as far away from light pollution as possible. For most South Africans this means driving an hour or two outside of cities like Cape Town and Johannesburg.
Here are some of the best night photography spots in South Africa:
Cederberg (the rock formations here are incredible!)
Hole in the Wall
Sutherland (one of the best stargazing spots in South Africa)
The Kgalagadi Transfrontier Park (one of the darkest places in South Africa)
Golden Gate Highlands National Park (camp on top of Ribokkop the highest point in the park)
Morgan Bay
---
How to Plan Your Milky Way Photos
The best app for planning your Milky Way photos is PhotoPills. It's not free, but it's well worth the price point.
You get a ton of useful features that will help you plan the ultimate shot. My favourite tool on the app is its augmented reality tool.
It allows you to see precisely where the Galatic Center will rise and the direction of the Milky Way. That is super useful when it comes to planning your composition.
The last thing you'll want to check is the weather forecast. Use an app like Windy to figure out what cloud coverage will be like before you drive two hours out of Cape Town.
---
Sign Up for a Night Photography Tour
As I mentioned earlier, I was hopeless at night photography until I went on a mission with my friend Kyle. He is one of the top landscape photographers in Cape Town and frequently runs astrophotography tours.
His next trip is on the 29th August – 1st September 2019 in the Cederberg. There are only four spaces left!
Kyle also offers one-on-one classes if you hate other people and want all his attention on you.
---
When I started writing this blog, I thought: "Oh this will be an awesome, information-packed but short post".
And I oop-
I didn't realise how much I've learnt in the last year about night photography. I hope this post has made you feel more confident about your skills and you're ready to pick up your camera and chase the Milky Way.
If I've missed any questions you still have about how to photograph the Milky Way, let me know in the comments below! I'd love to geek out about space with you!
Psst…Want more travel inspiration? Check out my other posts!
?If you like it, then you should put a pin on it ?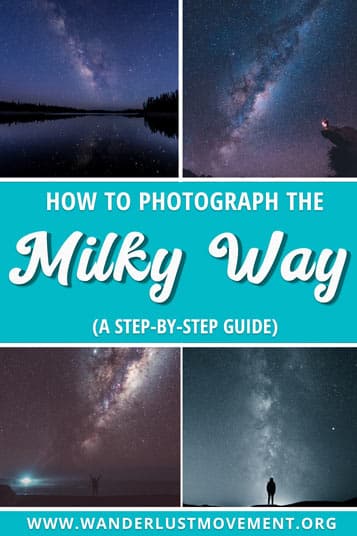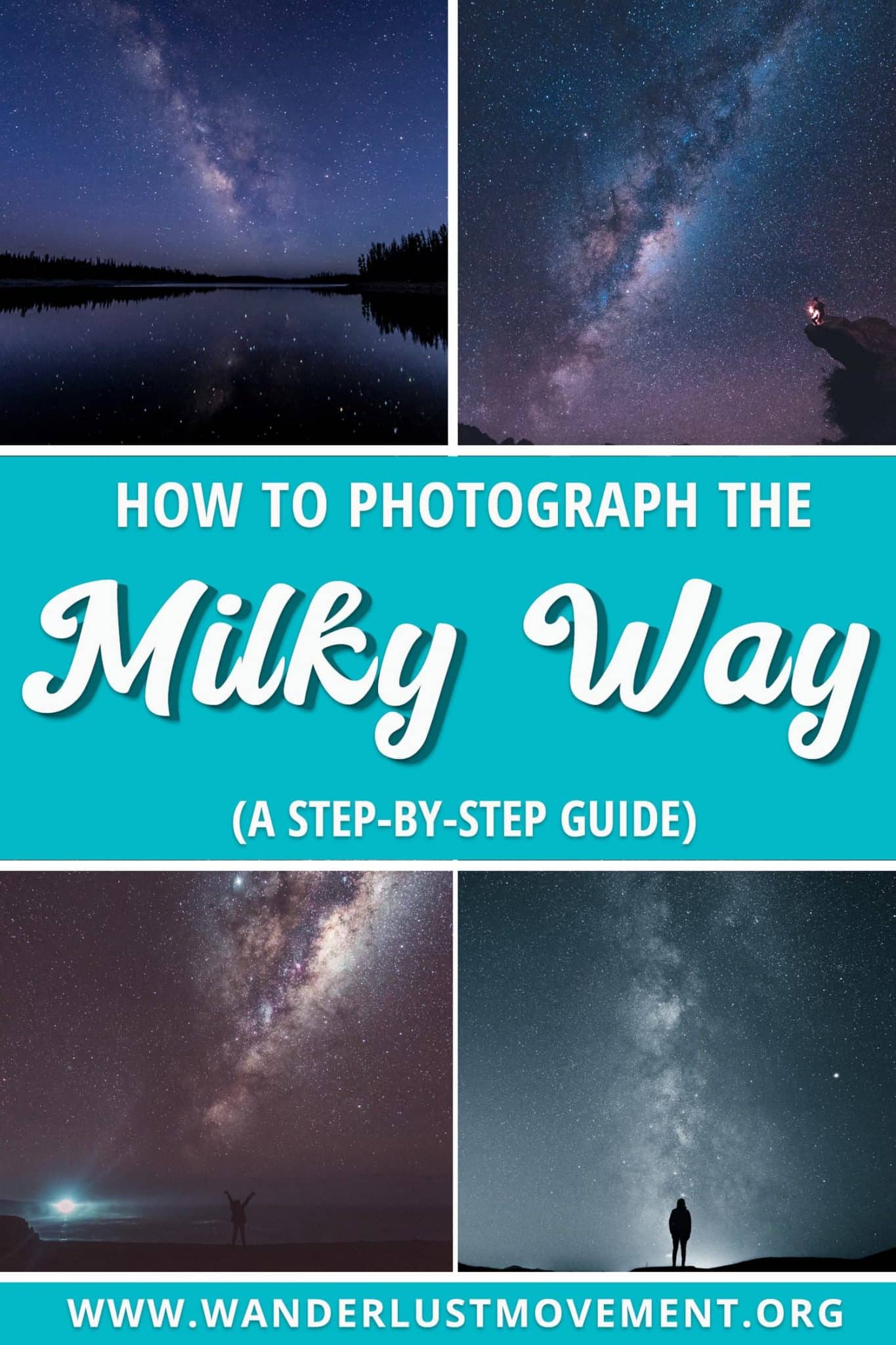 What if I told you that you're capable of planning, shooting and editing incredible photos of the Milky Way? Here's a complete step-by-step guide!