Last Updated on February 12, 2021 by lauren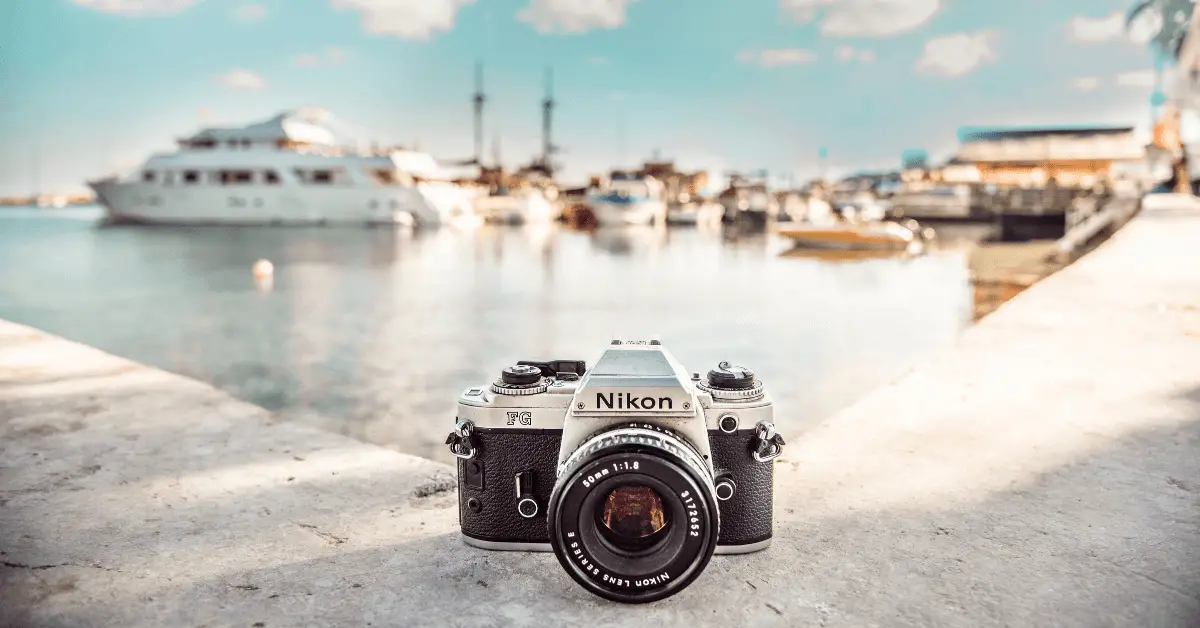 Buying gifts for travel photographers isn't easy. I mean, chances are they already have the basics covered – a camera, a lens, or a smartphone.
How much more stuff could they possibly need?!
Well, as a photography addict, the answer is more than you can imagine. A travel photographers wish list is never empty. Whether you're just starting out or a seasoned pro – there is always something we must have.
It's an addiction that slowly creeps up on you and hijacks all the money in your bank account.
The good news is that there are loads of affordable gifts out there! You don't need to be Rihanna ballin' in the strip club to warm their picture snapping heart this holiday season.
But as the unofficial spokesperson of photographers, if you're feeling generous and you want to dish out some dough for that lens they won't shut up about – please, don't hold back.
Here are some of the best gifts for travel photographers for all budgets!
Psst: Looking for more gift guides? Check out my other posts:
Photography Gifts Under $25
Adobe Lightroom and Photoshop Subscription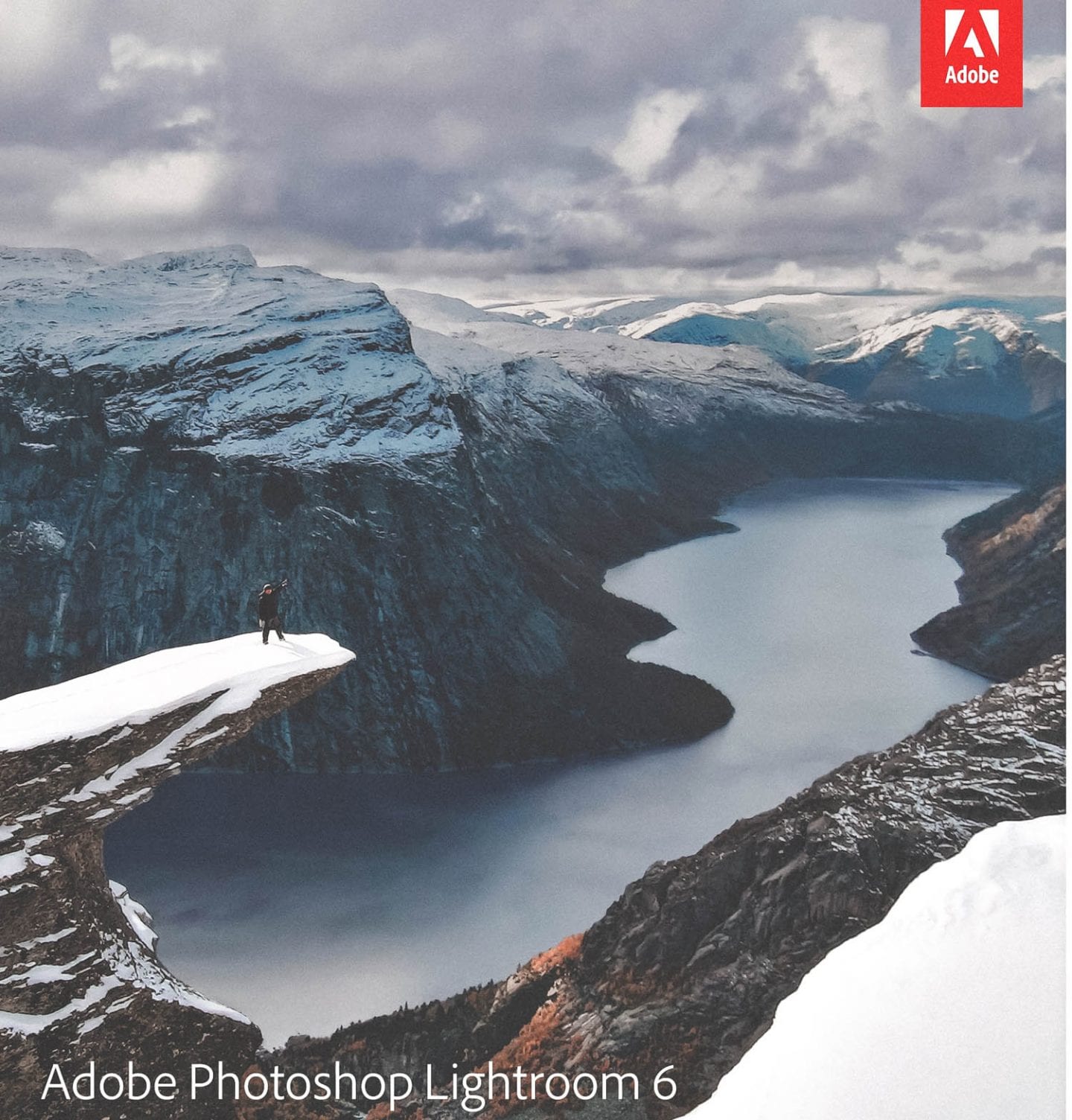 Adobe Lightroom is a life-changing piece of software. There is a reason that all the pros edit on there and not Snapseed.
Help take their photo editing skills to the next level with a Creative Cloud Subscription. You'll get Lightroom and Photoshop for as little as $9.99 (R 140.00) a month.
By purchasing the first month, you can help them dip their toes into the software with zero commitment. If you're really nice, or their Mom, you can turn it into the Christmas gift that keeps on giving for the next year.
If you're not feeling up to paying their monthly bills, you can purchase a downloadable version of the software for a one-time payment of $150 (R 2,080.00).

Price: $9.99 (R140.00) – $250 (R 3,499.00)
Where to Buy: Adobe Creative Cloud | Takealot | Amazon
Weatherproof SD Card Holder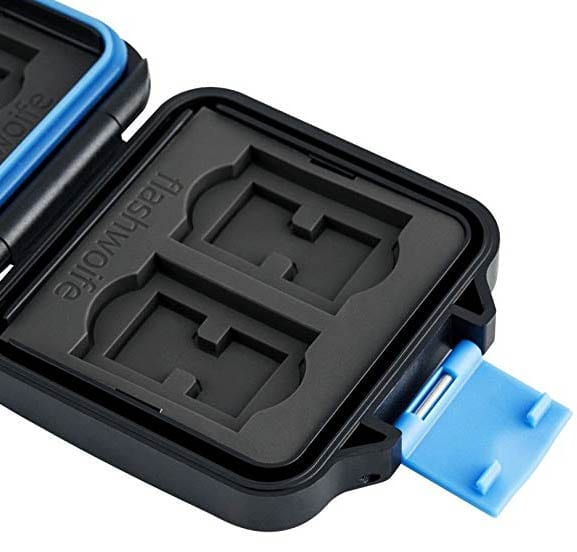 Losing all my photos before I've had the chance to back them up is a personal nightmare. A weatherproof SD Card Holder is excellent backup plans that will come in handy when you least expect it.
Add this bad boy as a stocking filler. Your loved one will owe you all the pie if a day comes and they ever need it.
Price: R 250.00 / $12.00
Where to Buy: Takealot | Amazon
UDEMY Photography Class
Give the gift of knowledge this festive season! With UDEMY courses starting as low as R 110 ($8.00), it's a cheap gift idea that any budding or advanced travel photographer will love!
Choose from niche topics like night photography or get the beginner snapper a photography masterclass course!

Price: R 110.00 ($8.00)
Where to Buy: UDEMY
Travel Sized Tripod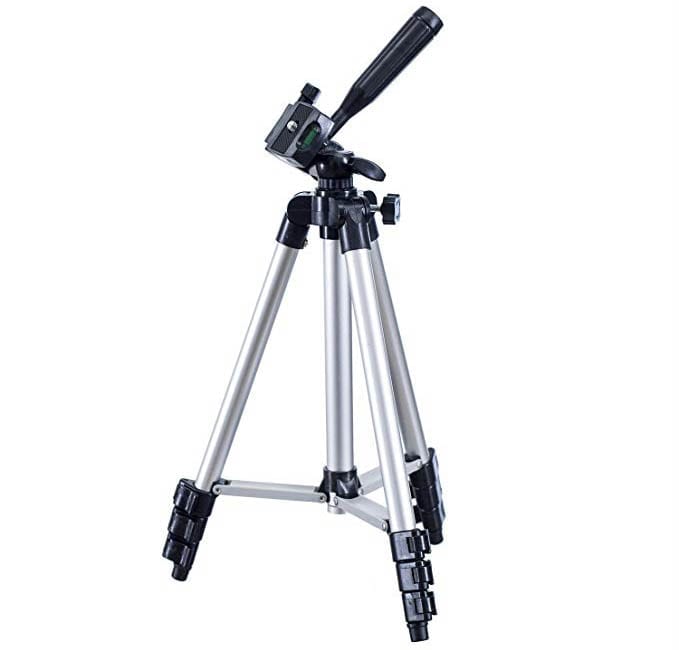 During my 2-month trip to Thailand, Borneo and Vietnam I couldn't fit my usual tripod in my hand-luggage, so I left it at home.
BIG MISTAKE.
When you travel solo, a tripod is your best friend. You can't always rely on a rock or other people to get the perfect shot.
I didn't last long before I Googled photography shops in Hanoi and bought myself a tripod that easily fits into my day bag.
Price: R 254.00
Where to Buy: Takealot | Amazon
GorillaPod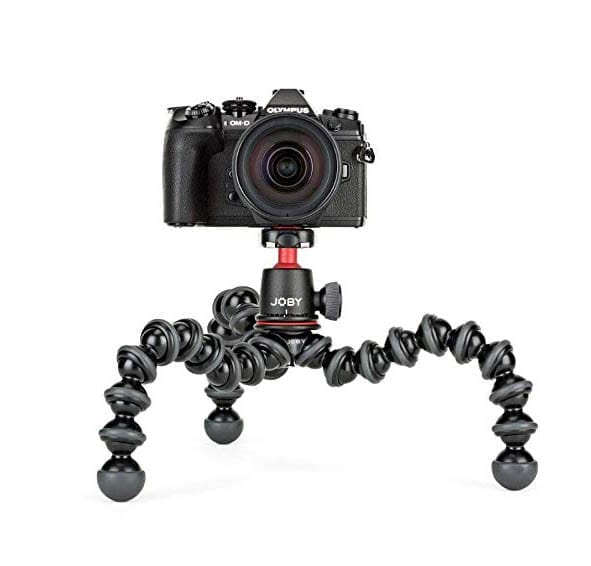 Want to up your iPhone photography game? Add a GorillaPod to your gear list. It's a small, lightweight tripod that's perfect for smartphones and DSLRs.
You can use the grips to attach it onto trees, poles or adjust it to get a unique perspective.
The Gorillapod is also made out of durable materials, making it a must-have for adventurous travellers or accident prone people like me.
Price: R 300.00 | $ 22.00
Where to Buy: Takealot | Amazon
Remote Control Shuttle Release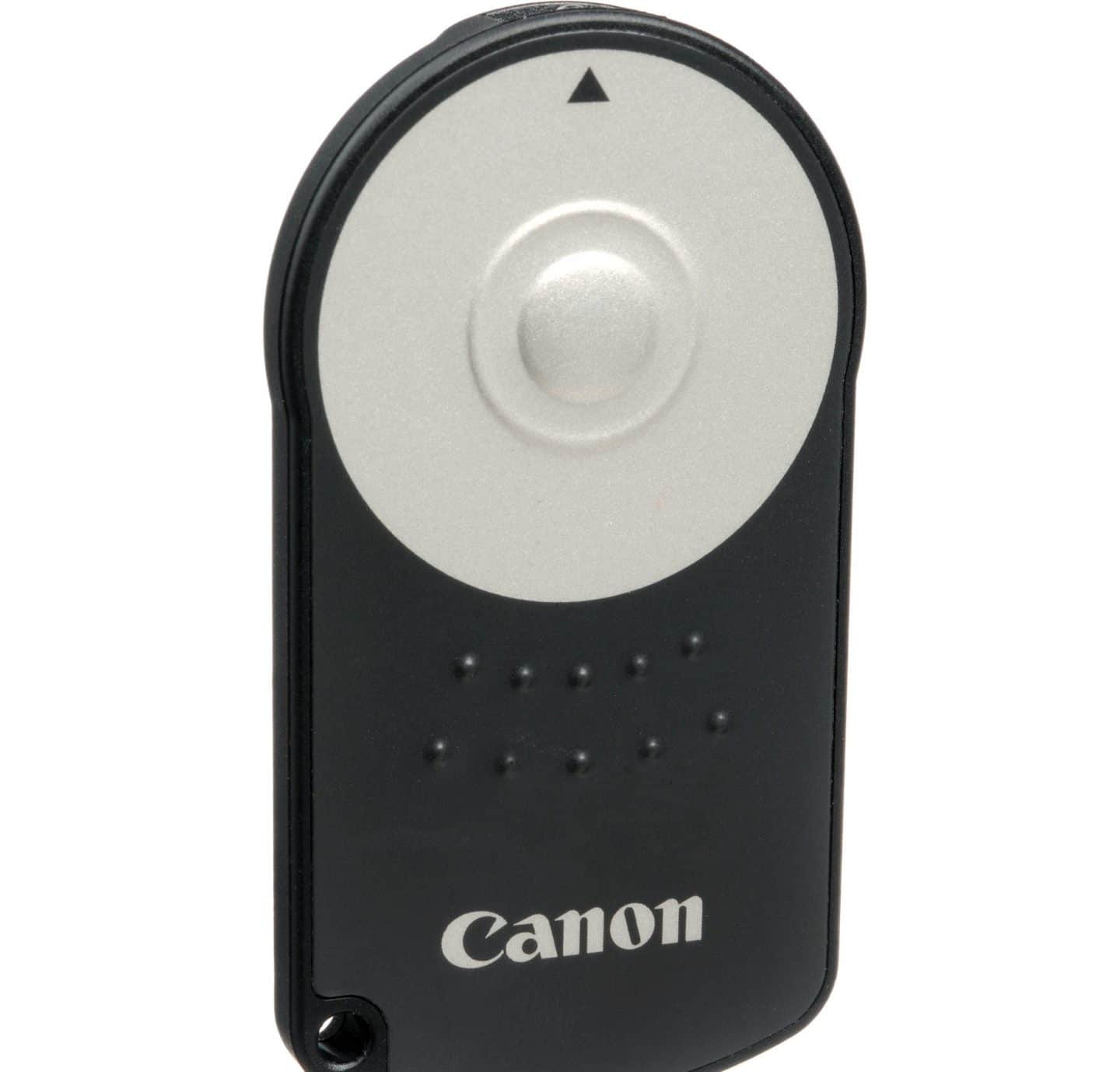 Gone are the days where you have 10 seconds to run into frame and pose before the shutter clicks. With a remote, you can take your time setting up the shot without getting in your daily dose of cardio.
It's a must-have for any solo traveller.
Plus, if you know your loved one is into astrophotography, light trails and all of that good stuff  – a remote shutter is essential.
Price: R 369.00 | $20
Where to Buy: Takealot | Amazon
Smartphone Clip-on Lens
Another iPhone photography must-have is a smartphone clip-on lens. It will give you those beautiful macro, zoom or fishbowl shots without the DSLR price tag.
It's a great gift for the amateur photographer who wants to get creative with their travel photography.
But even if your loved one is a seasoned pro, sometimes all you have is your phone to get the shot.
A kit like this will help them be prepared for any situation!
Price: R 159.99 / $17.00
Where to Buy: Takealot | Amazon
Unfold App
This one is for all you Instagrammers out there. Almost everyone is using the Unfold app to create beautiful stories for Instagram.
The app is inspired by photographers and has a variety of beautiful templates that will showcase your best work.
The only catch? They aren't free.
If you know the person in your life is really into the 'gram and wants to improve their travel photography aesthetic, you can't go wrong with gifting them a few Unfold templates.
Price: R12.99 – 28.99 / $0.94 – $2.10
Where to Buy: Unfold
Photopills App
Out of all the photography apps I've downloaded, Photopills is one of the best.
It gives you all the details on when it's golden hour, blue hour, sunrise and sunset.
But what I've used it for the most is planning out my astrophotography.
You can input your camera and lens information to get the correct settings for star trails and it has a moon phase calendar. It's most powerful feature is it's Night Augmented Reality.
All you need to do is hold it up to the sky and you'll be able to find the direction of the milky way.
Price: R 138.00 / $9.99
Where to Buy: Photopills
---
Photography Gifts Under $50
Lens Cleaning Kit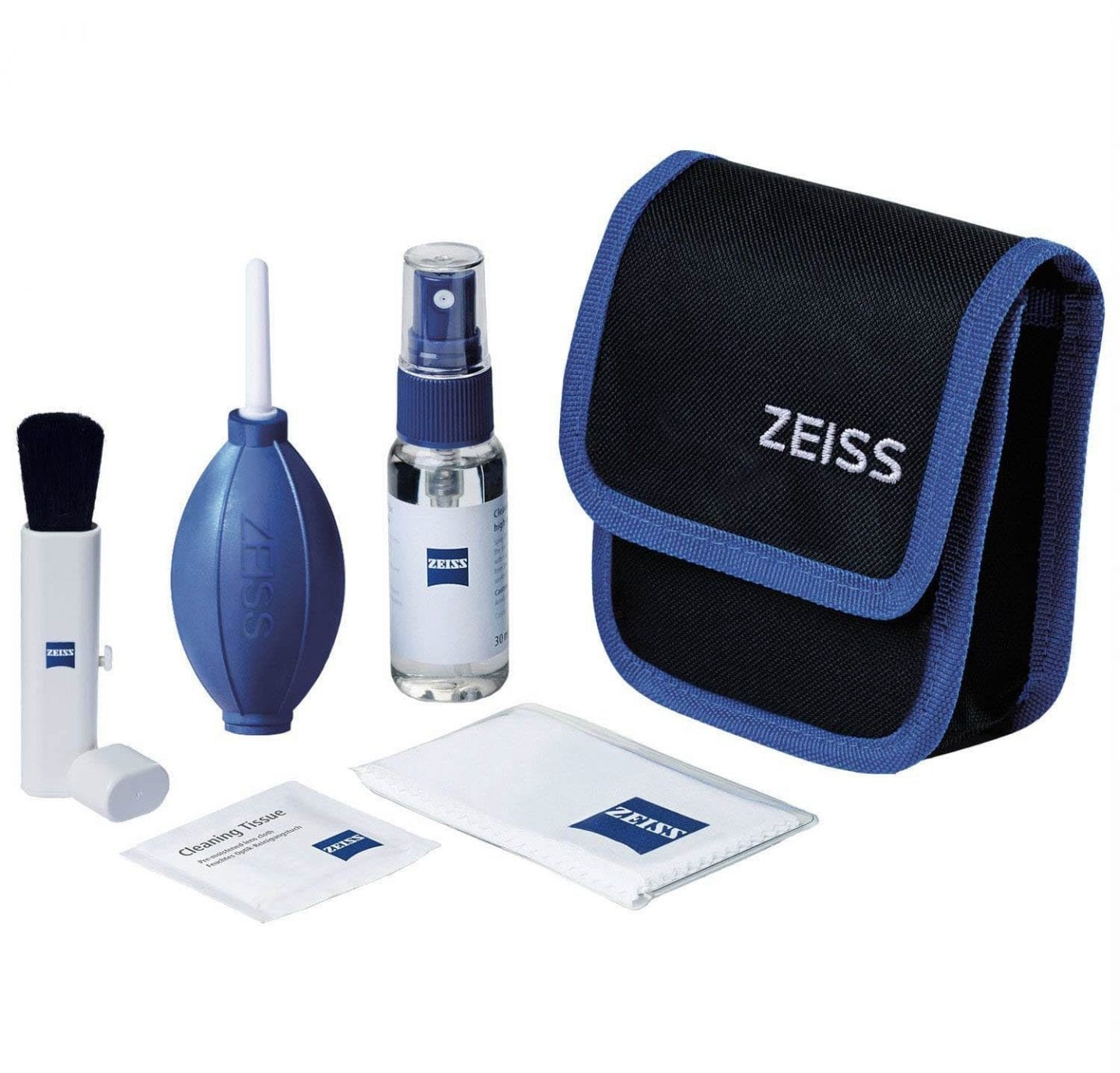 Sunrise hikes up mountains, day trips to waterfalls and dusty safaris can leave the most durable camera in rough shape.
Help the travel photographer in your life keep their kit looking fresh with a lens cleaning kit.
The ZEISS Lens Kit is small enough to fit into any bag, making it the perfect gift for photographers on-the-go.
Price: R 500.00 ($36.00)
Where to Buy: Orms | Amazon
SD Cards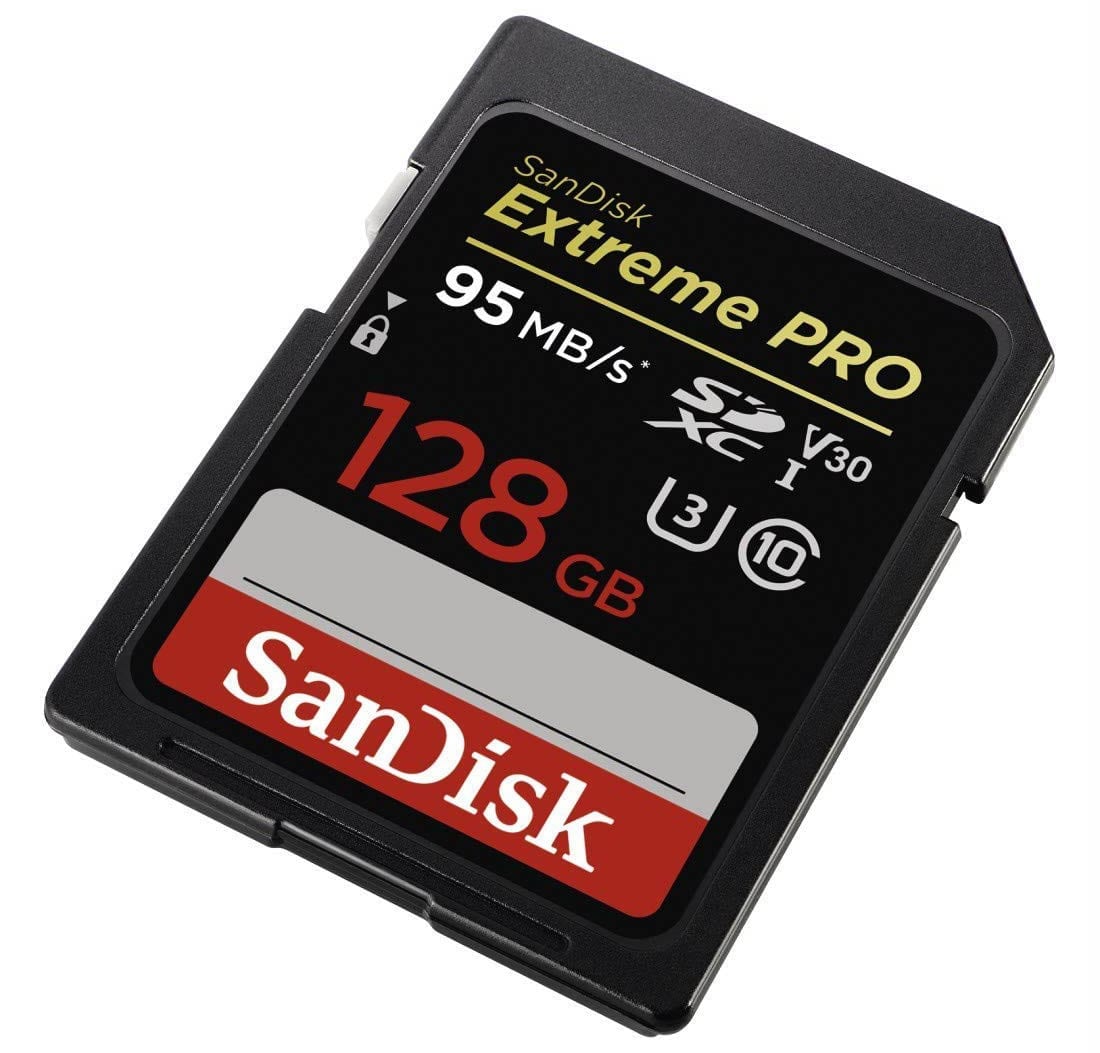 You can never EVER have enough memory cards. It's one of the best gifts to give photographers.
When I travelled to Germany in June, I made the rookie mistake of leaving my SD card in the hotel. I also only realised this after we got off an hour long train ride.
Since then, I always travel with at least two SD cards in my wallet.
The SanDisk Ultra Class and Extreme Pro are good quality cards, and I'd recommend getting nothing less than 32GB.
Price: ($9.00 – $41.00)
Where to Buy: Takealot | Amazon
Camera Straps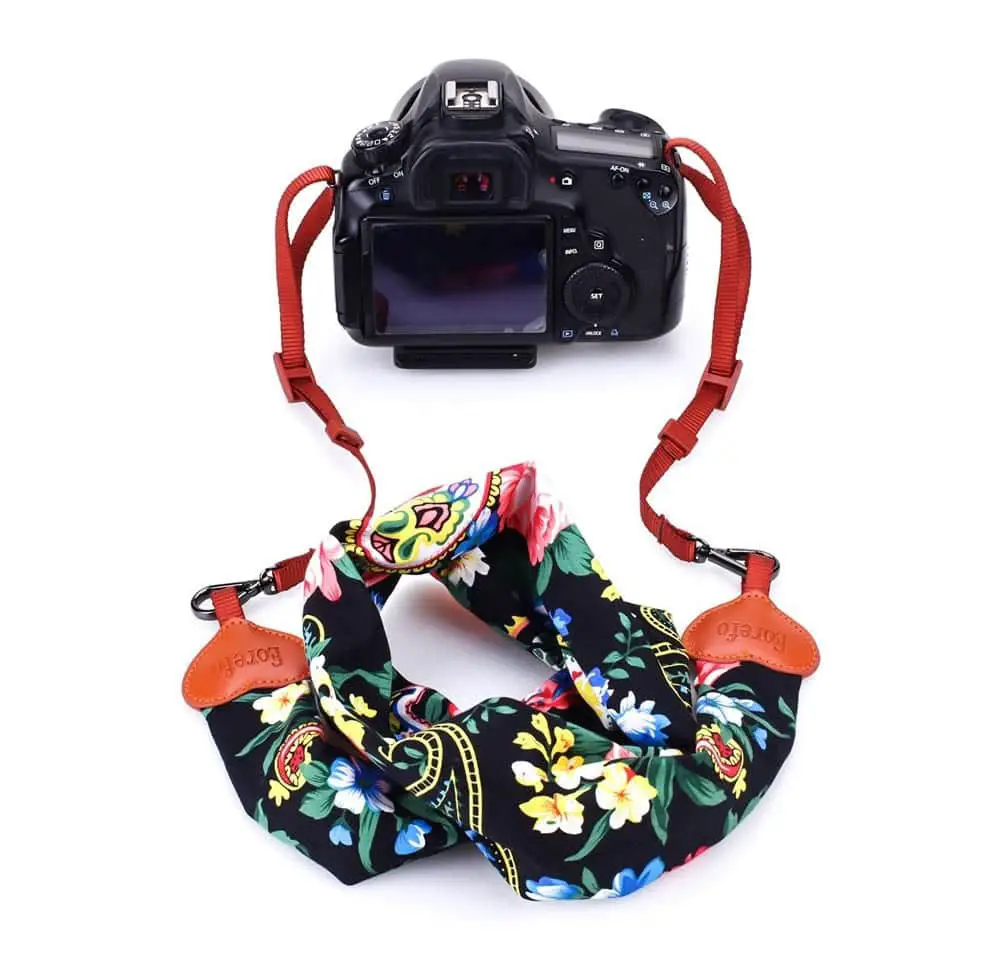 Camera straps are one of the best ways to add some personality to your kit. You can coordinate them with your outfits or swap them around to suit the situation.
For the fashionista's, Escape Society has a range of durable camera straps in beautiful colours.
Or if you're looking for something more practical, Orms has hand, chest and sling camera straps.
Price: R 400.00+ / $28.00+
Where to Buy: Escape Society | Orms | Amazon
---
Photography Gifts for Under $100
Spare Batteries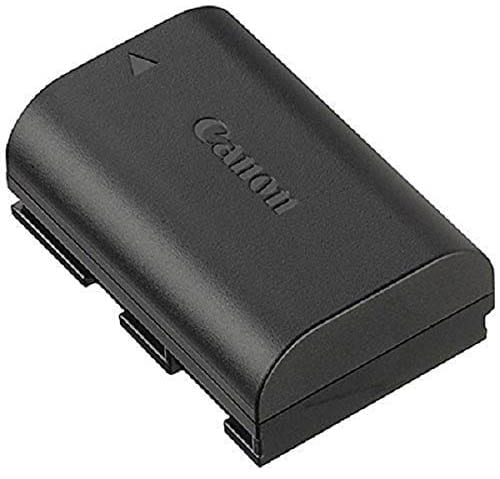 Spare batteries are another accessory that photographers always need – especially if you're travelling to colder climates.
The freezing temperatures mean your batteries will lose their charge faster, and if you are hiking in the wilderness, you won't have access to electricity.
Help make sure your loved one always has a backup to get that shot.
*hint* If you're one of my friends and family and you're not sure what to get me.
Price: R1,289 / $93.00
Where to Buy: Takealot | Amazon
Tripod Adapter Clamp for Smartphone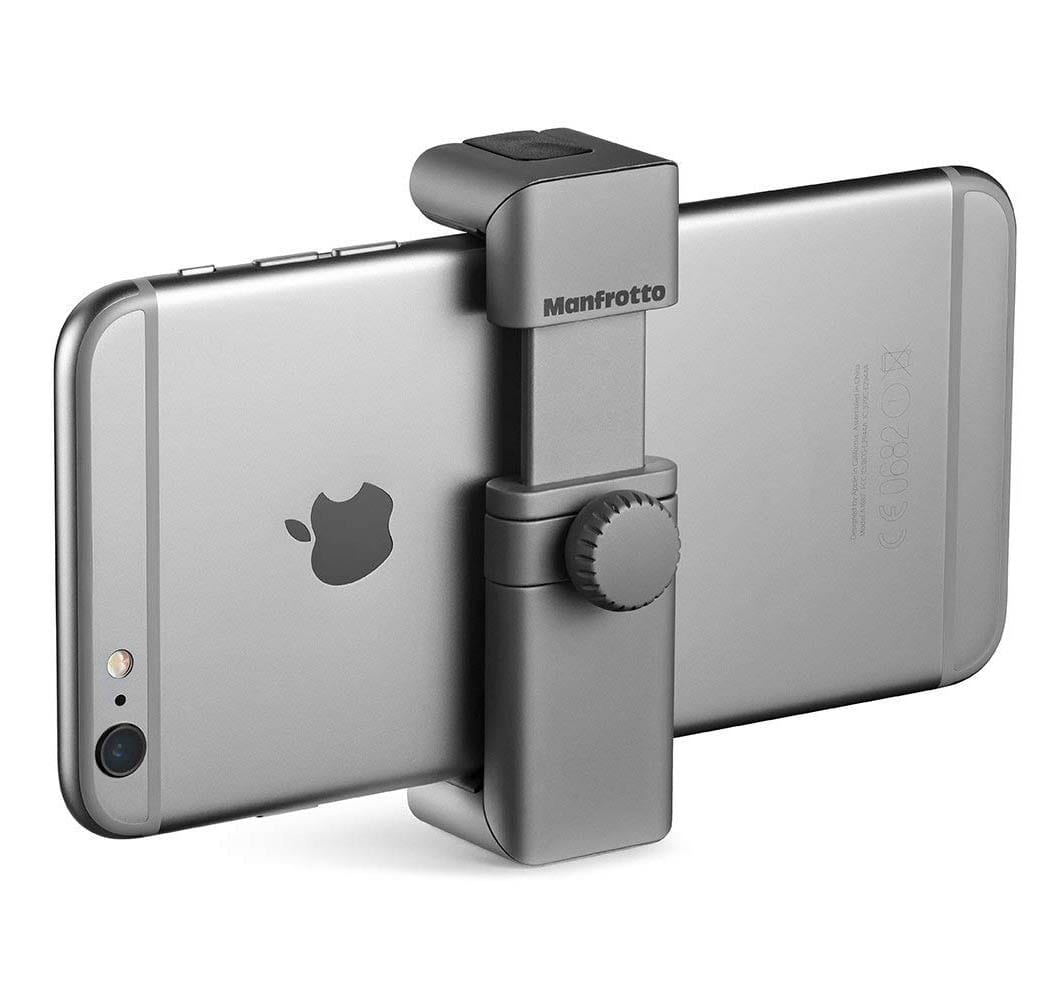 This is a great piece of gear that's the perfect gift for smartphone photographers. It's basically an adapter that will let you attach your phone to any tripod.
If your friend or family member does a lot of vlogging, Instagram Stories or solo travelling – they are going to love this!
Price: R 1, 165.00 ($84.00)
Where to Buy: Takealot | Amazon
Camera Bag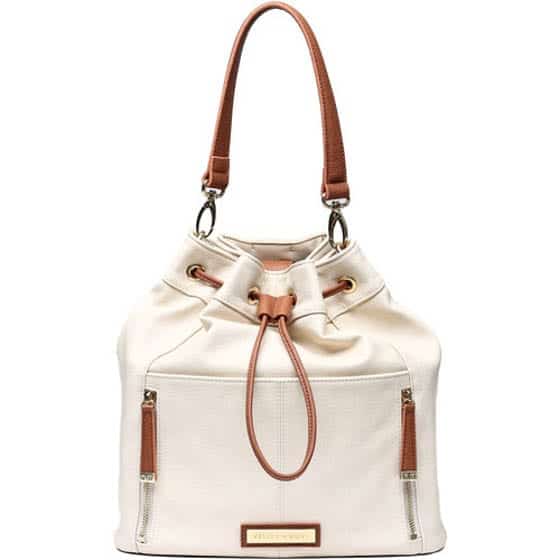 One of the things I rant about often on Instagram is my hate for ugly, branded camera bags.
I don't want to advertise that I'm lugging around thousands of Rands of gear and I want it to go with my outfit.
But if I had to pick one to recommend for a gift it would be the Austin Vegan Camera Bag.
It's one of the few Kelly Moore bag's you can get for under $100 and it holds more than you think.
It comes with three compartments for a DSLR camera body, one lens, and space for a small tablet or notebook and other accessories. Plus the straps are removable so you can wear it crossbody or over your shoulders.
Price: R 1,369.00 / $99.00
Where to Buy: BH Photo
Read More: 10 of the Best Camera Bags for Women Who Love to Travel
---
Photography Gifts Over $100
Durable External Hard Drive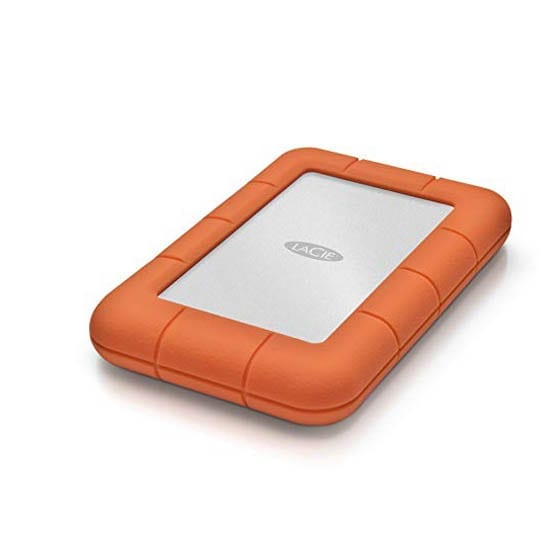 There are few things worse than your hard drive crashing and losing all your travel photos. The LaCie is one of the best external hard drives on the market.
It's durable, reliable and fast, plus it also comes with extra cushioning on the side to protect it from any falls.
Any photographer on the go will love one of these as a gift.
Price: R 2,799.00 / $155.00
Where to Buy: My iStore ZA| Amazon
Lens Filter Kit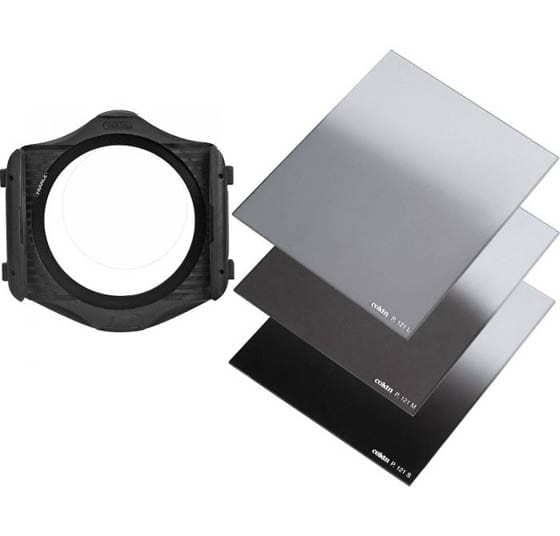 Ever since I attended a long exposure photography workshop in June, I've been obsessed with polarising filters. While I try to shoot around sunrise or sunset, it's not always possible when you're travelling.
Filter kits help to darken a scene when you're trying to get a shot in less than favourable conditions.
It is a bit of splurge – especially if you want to invest in high-quality stuff. But if you know you're loved one is looking to improve their photography – a filter lens kit will do just that.
Keep in mind that you'll need to know the correct circumference for the specific lens.
Price: R 1,199.00 / $127.00
Where to Buy: Takealot | Amazon
Lightroom Presets
In the beginning, travel photography is tough. You have to master your gear, find the best time to shoot, plan out the shot and make sure your outfit is on point.
But then you get to post and sitting in front of Lightroom for the first time is daunting.
What helped me understand the ins and outs of the software was watching a lot of YouTube tutorials and buying other peoples presets. It's one of the best and quickest ways to improve your edits.
So which preset pack is the best?
While it is a bit of an investment, The Blonde Abroad's presets are the best I've come across. You only need to make minor adjustments once you've found a filter you like and your photos look snatched all the time.
But if you want to dip your toes into the world of presets before investing, I have free desktop Lightroom presets that you download over here.
Price: $257.00 (R 3,567.00) for the entire collection or $57.00 (R 790.00) per pack.
Where to Buy: The Blonde Abroad
Canon D750 Value Bundle
A few months after launching my blog, I decided it was time to upgrade from an iPhone photographer and invest in a DSLR.
After scrolling through the deals on Takealot, I grabbed the Canon D750 pack.
It comes with two lenses, an 18-35mm (the one you'll use the most), and a 70-100mm (your best friend for safari shots).
I'm still using the same body two years later and only upgraded my lenses earlier this year.
The Rebel Series by Canon is the perfect beginner DSLR camera that will produce beautiful images.
I highly recommend getting the bundle as it works out a lot cheaper than buying everything separately.
Price: R 11,500.00 ($830.00)
Where to Buy: Takealot | Amazon
Loupedeck
A Loupedeck is a perfect gift for the travel photographer who has been shooting for a few years.
It's a super intuitive editing console that will help you fine tune your Lightroom edits.
It's compatible with Apple and Windows.
You'll be able to edit faster and more accurately without getting distracted by a mouse or keyboard.
Price: R 4,289.00 / $250
Where to Buy: Cameraland | Amazon
---
Which item are you most excited to buy for yourself or a friend? Let me know in the comments below!
?If you like it then you should put a pin on it ?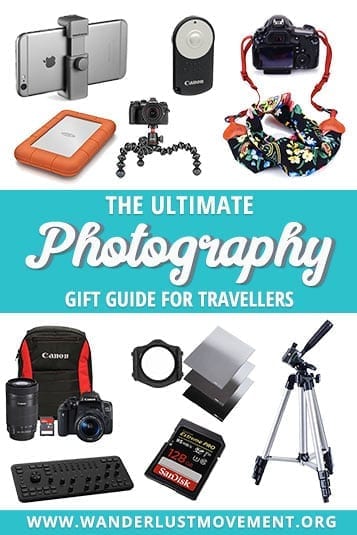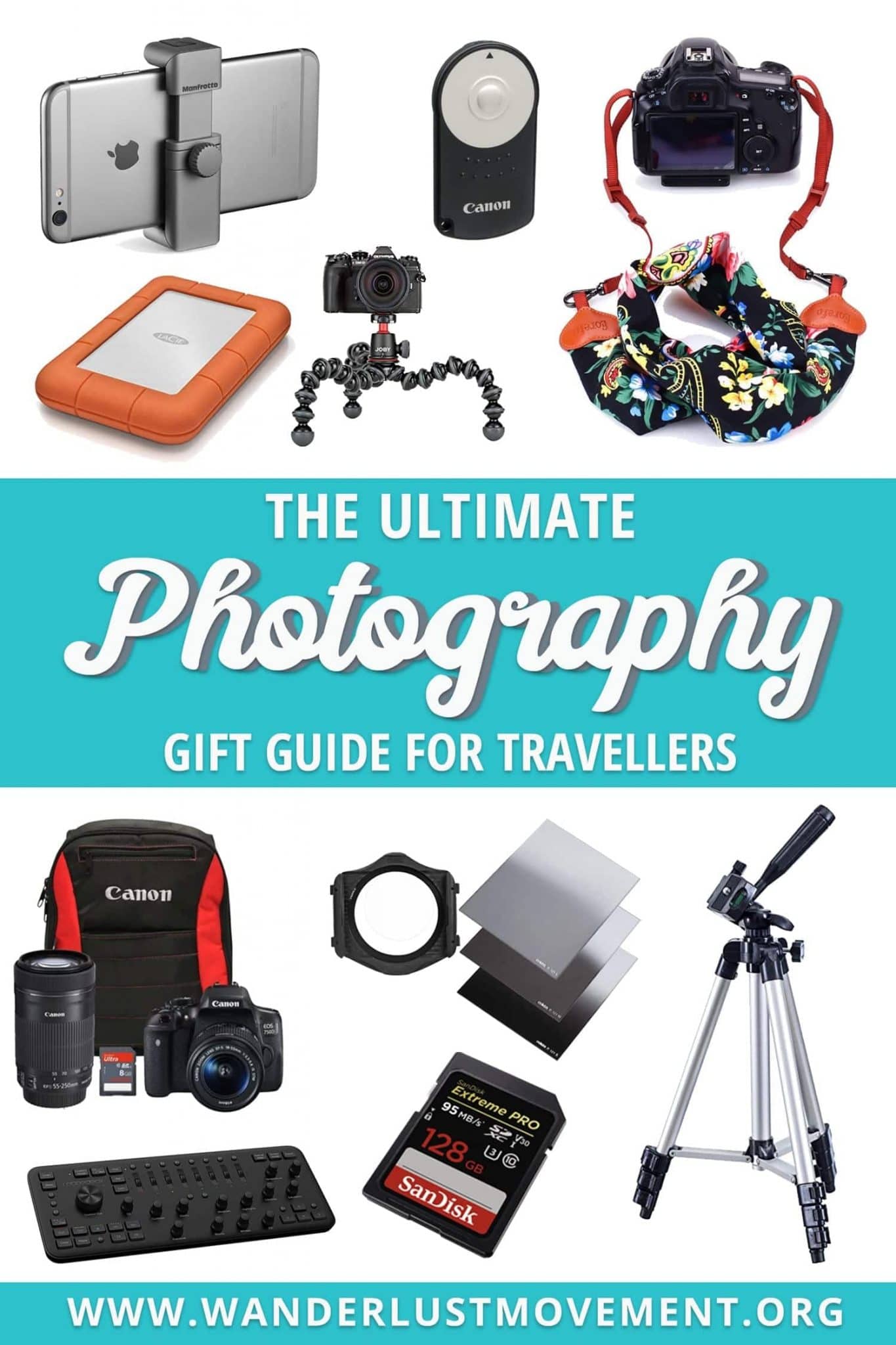 Buying gifts for travel photographers is cheaper than you think! Whether your budget is $25 or $100 - here's the ultimate photography gift guide!