Last Updated on January 11, 2021 by lauren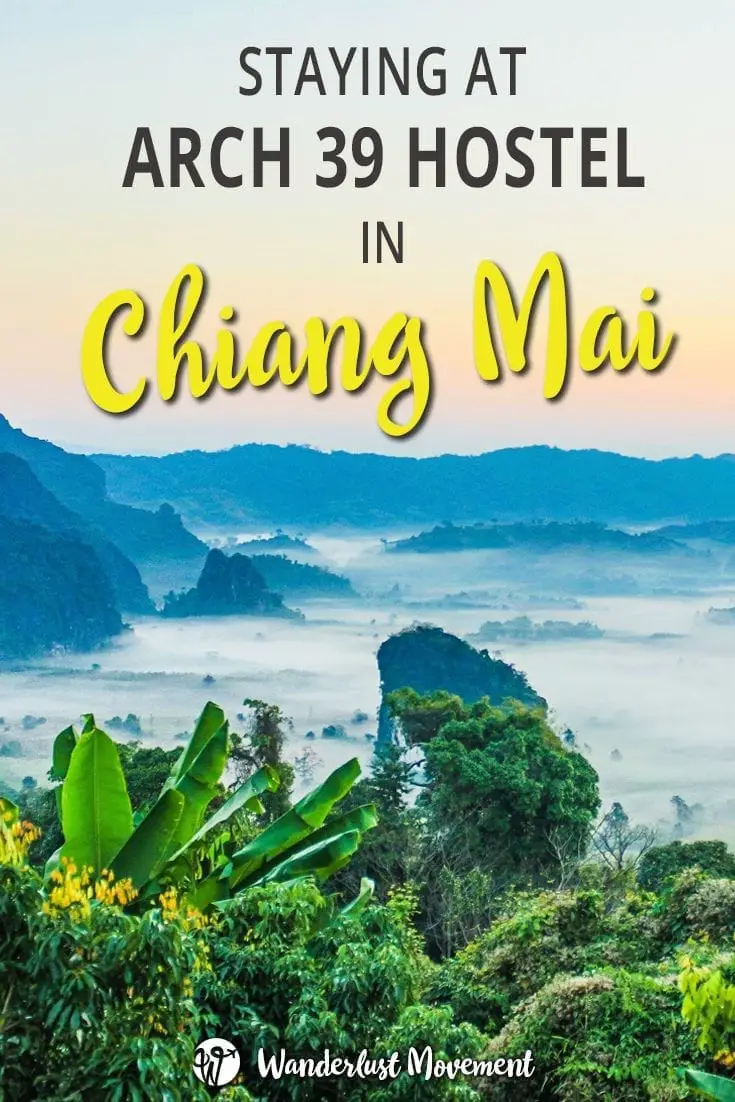 Chiang Mai is one of my favourite cities in the world.
It's surrounded by some of Thailand's most jaw-dropping natural scenery, it's bursting at the seams with incredible temples, and its cafe culture is on point.
I first stumbled across the city while I was teaching English in Thailand for six months in 2016. While I was only there for a week, Chiang Mai stole my heart even amidst all the drama of having my passport stolen.
I decided to finally make my way back to the city this year to experience Songkran (Thai New Year) and stayed at one of the quirkiest hostels in the city.
Here's my experience staying at Arch 39 in Chiang Mai!
How To Get to Arch 39 Hostel Hostel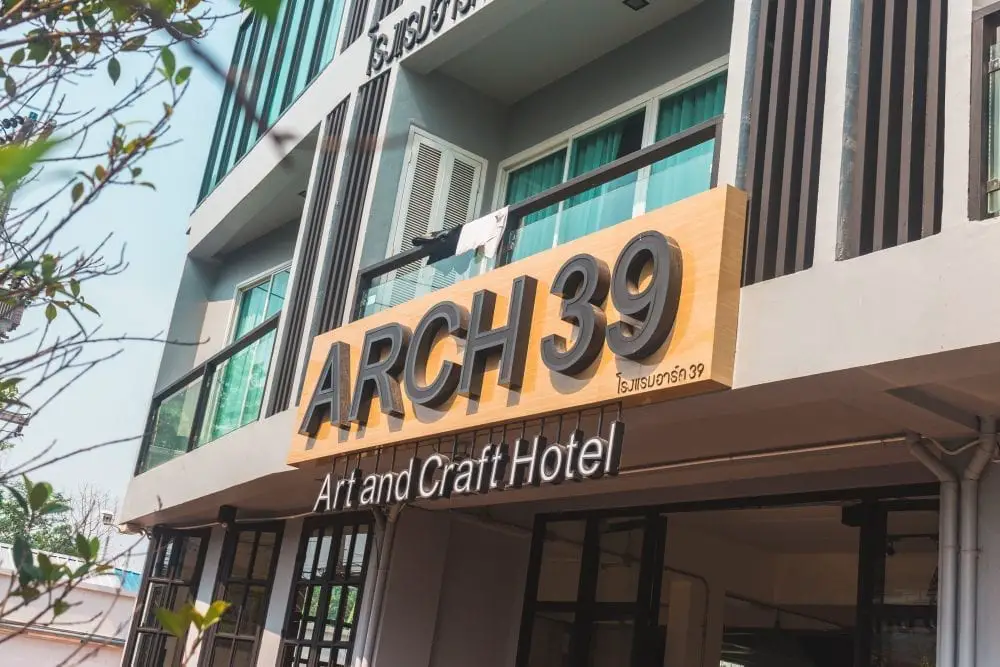 The best way to get from Chiang Mai International Airport to Arch 39 Hostel is with the taxi service. It's only a short drive away and shouldn't cost you more than THB 150.
If you have a local sim card or your phone is on roaming, you can request a ride with Grab. Trips around the city start at THB 60, and you won't have a problem finding a driver any time of the day.
The Location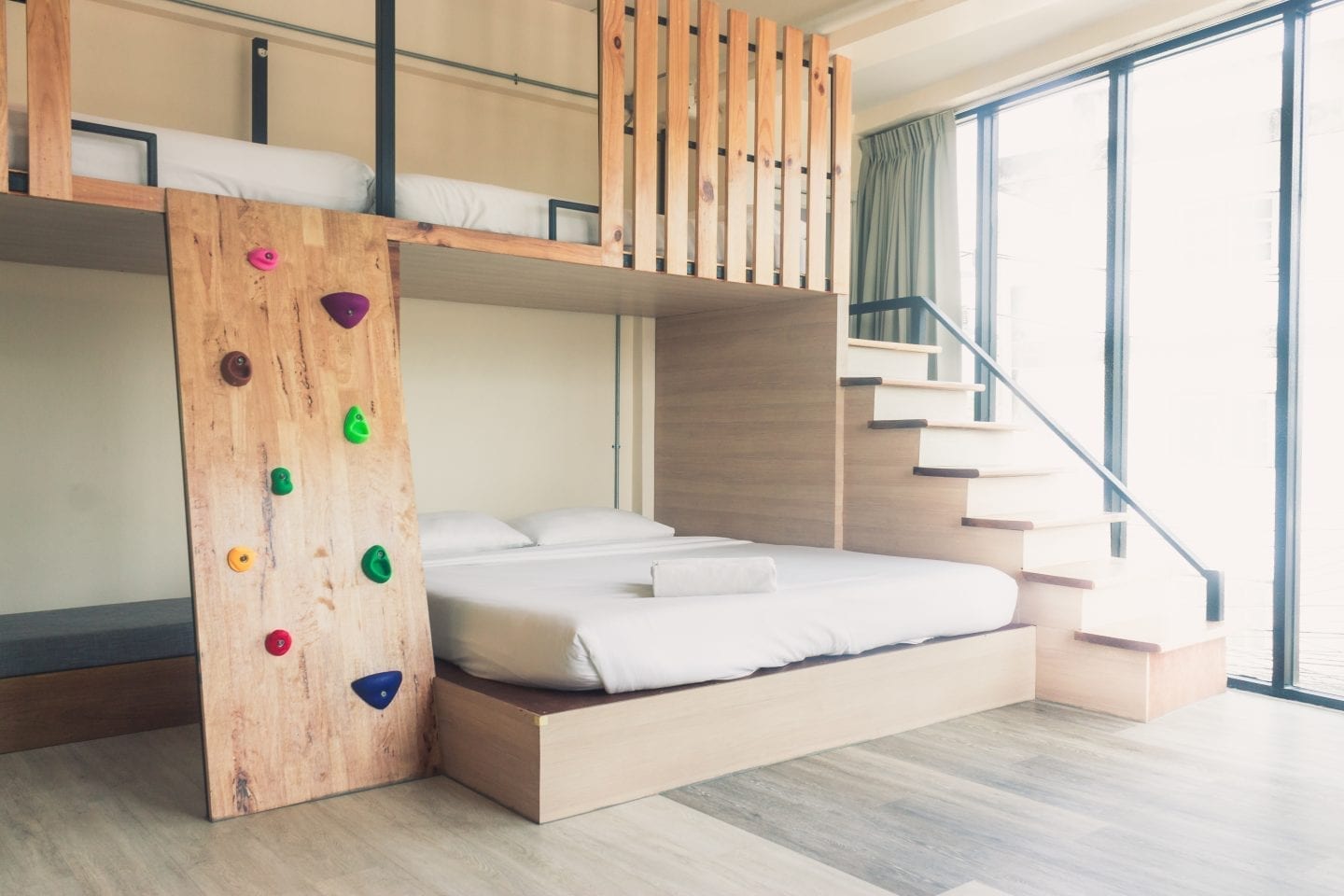 Arch 39 Hostel is located in the heart of Chiang Mai's city centre, just off Manee Nopparat Road. It's within walking distance of the North Gate and is only a short Grab ride away from many of the city's top attractions.
There are also a number of cheap restaurants and street food vendors around the corner. I highly recommend El Diablo's Burritos if you're looking for a mix of local and international dishes.
But what I liked most about the location was it's distance to Chiang Mai's nightlife. Arch 39 isn't a party hostel, but it's close enough to the action if you feel like going out.
The Dorms
The first thing that stands out about Arch 39 Hostel is its design.
Inside the family rooms, the bunk beds have quirky rock climbing grips that are contrasted with its sleek, contemporary design. There's also a private TV, an ensuite bathroom and a mini bar.
The dorms are equally impressive. The beds are comfortable; the mattresses are clean, and you'll get a complimentary bottle of water on arrival. Each bed has it's own reading light, curtain for privacy and plug points.
There are also warm showers and toilets outside of the dorm. Each level of the hostel has three communal bathrooms, and have complimentary shampoo and body wash.
The only downside to the rooms is the locker size. It's only small enough to fit your camera, wallet and passport. As I travel with my laptop, I prefer lockers that is big enough for that as well, so I know all my items are safe.
What To Expect
Free towel.
Fast and reliable Wi-Fi.
Free breakfast.
Laundry services.
Aircon in each dormitory.
Mixed or single-sex dorms.
Lockers.
Hot showers.
Hairdryer.
Tour desk.
The Perks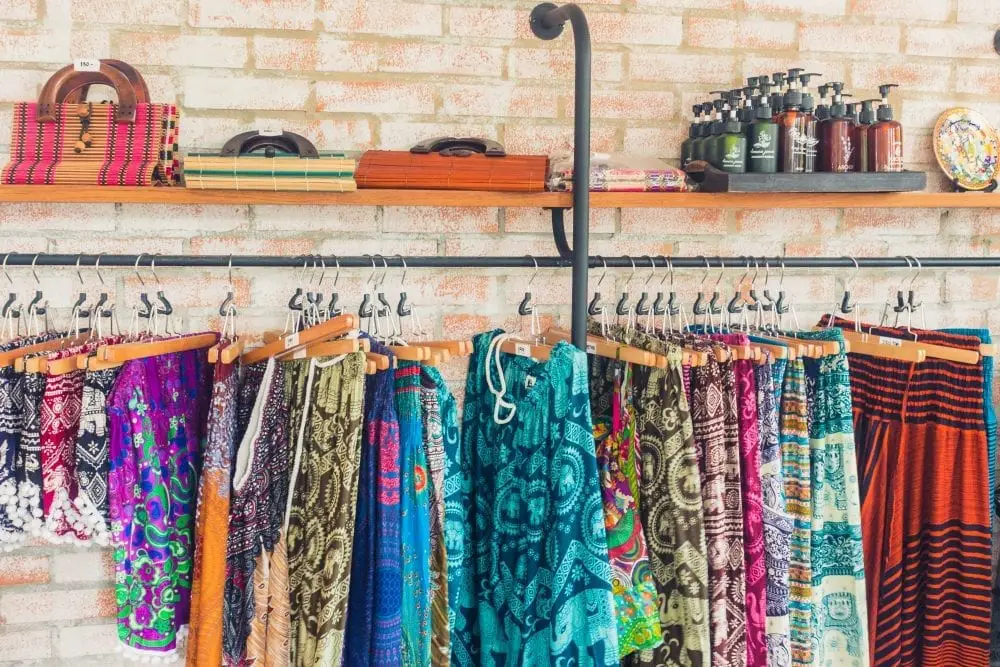 Arch 39 Hostel provides a complimentary continental breakfast for its guests as well as free coffee.
There isn't really a communal kitchen to cook food, but there is a microwave and a fridge that you can use.
If you're looking to do some shopping, the reception area has locally made goods you can browse. From bags to those famous Thailand elephant pants, the items are beautifully made and reasonably priced.
The hostel also has bicycle rental. It's much cheaper than requesting a Grab to get around Chiang Mai and you'll be able to see more of the city at your own pace.
What I Thought of Arch 39 Hostel Hostel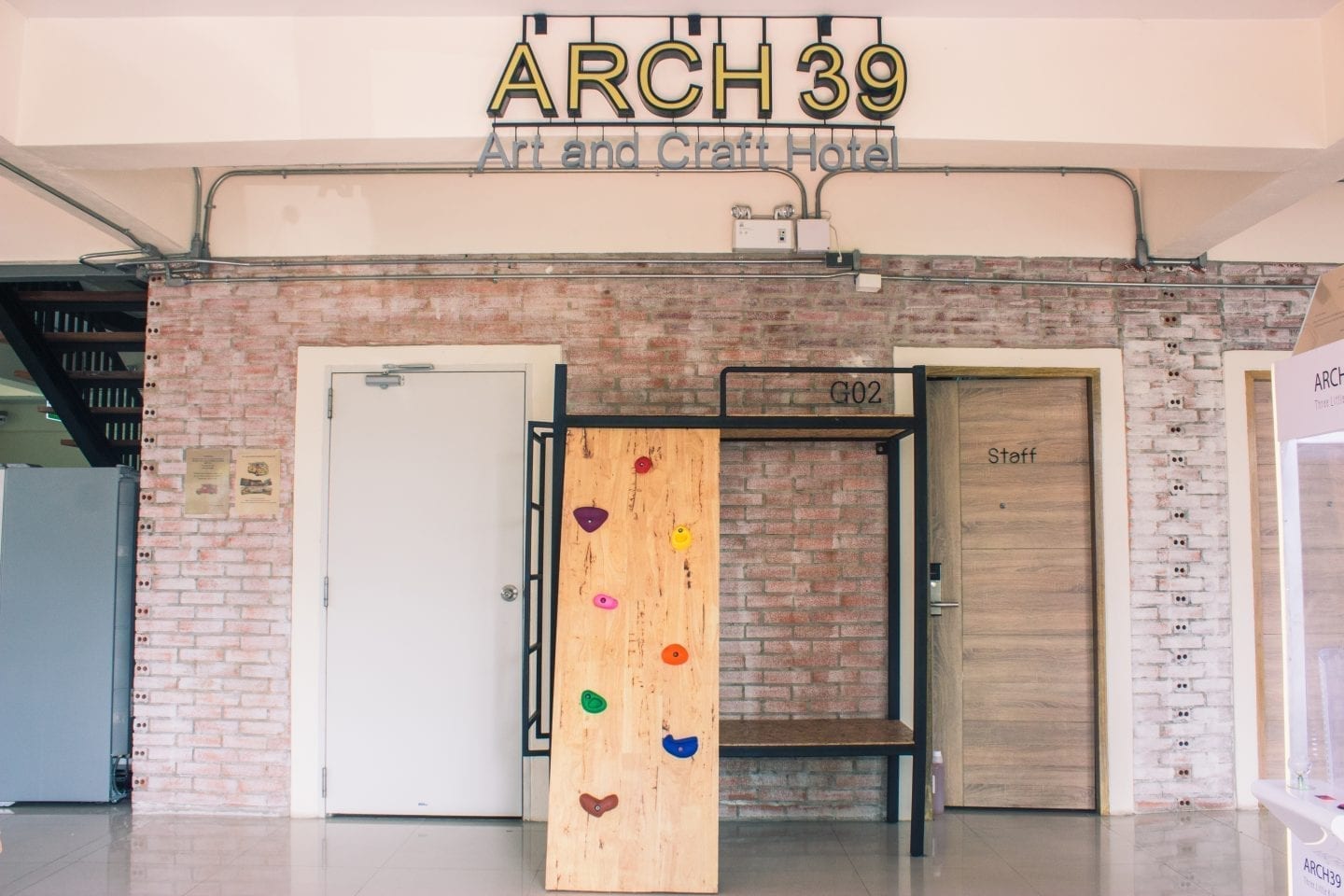 I think Arch 39 is one of the best hostels to stay at in Chiang Mai for Songkran. You're a short walk away from the main road, making it easy reach the festivities.

So once you've had enough of all the water fight madness, it's easy to get back to the hostel and go to bed without blaring music keeping you awake.

It was also interesting to stay in a hostel that was geared towards families. It's great to see that budget accommodation is no longer being marketed as just an option for young backpackers.

If you want to be away from the party scene with all the bougie extras you won't find in the dirt cheap hostels, book a stay at Arch 39 Hostel!

Psst…Want more Thailand travel inspiration? Check out my other posts:

Located within walking distance from Chiang Mai's North Gate, Arch 39 Hostel is one of the city's quirkiest budget accommodation options. From rock climbing bunk beds to a continental breakfast, here's what you can expect!