Last Updated on January 11, 2021 by lauren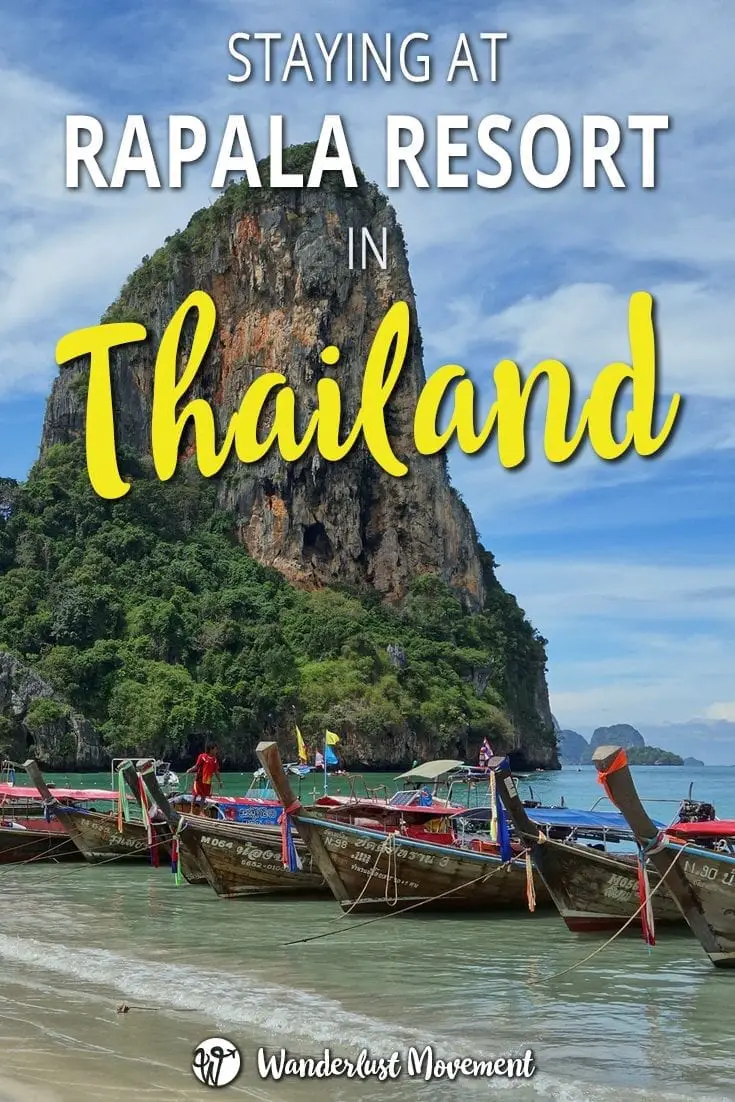 Railay Beach is one of Thailand's top destinations for a reason.
It coastline boasts beautiful beaches, rugged limestone karsts and plenty of adventurous activities to keep you busy.
But compared to other areas in Krabi, Railay is not the cheapest place to spend your holiday. With no backpackers, travellers are only left with resorts charging as much as R500.00 to R800.00 per night.
So I decided to do some digging to see what is the most affordable accommodation option available in Railay Beach.
The result? Rapala Rock Wood Resort!
This no-frills hotel costs as under R 200 per night and is only a few minutes away from Railay's top attractions. It's the perfect option for the frugal traveller who doesn't mind a basic room if it means more room to splurge on big-ticket items like rock climbing or island hopping.
Here's my experience staying at Rapala Rock Wood Resort.
How To Get to Rapala Rockwood Resort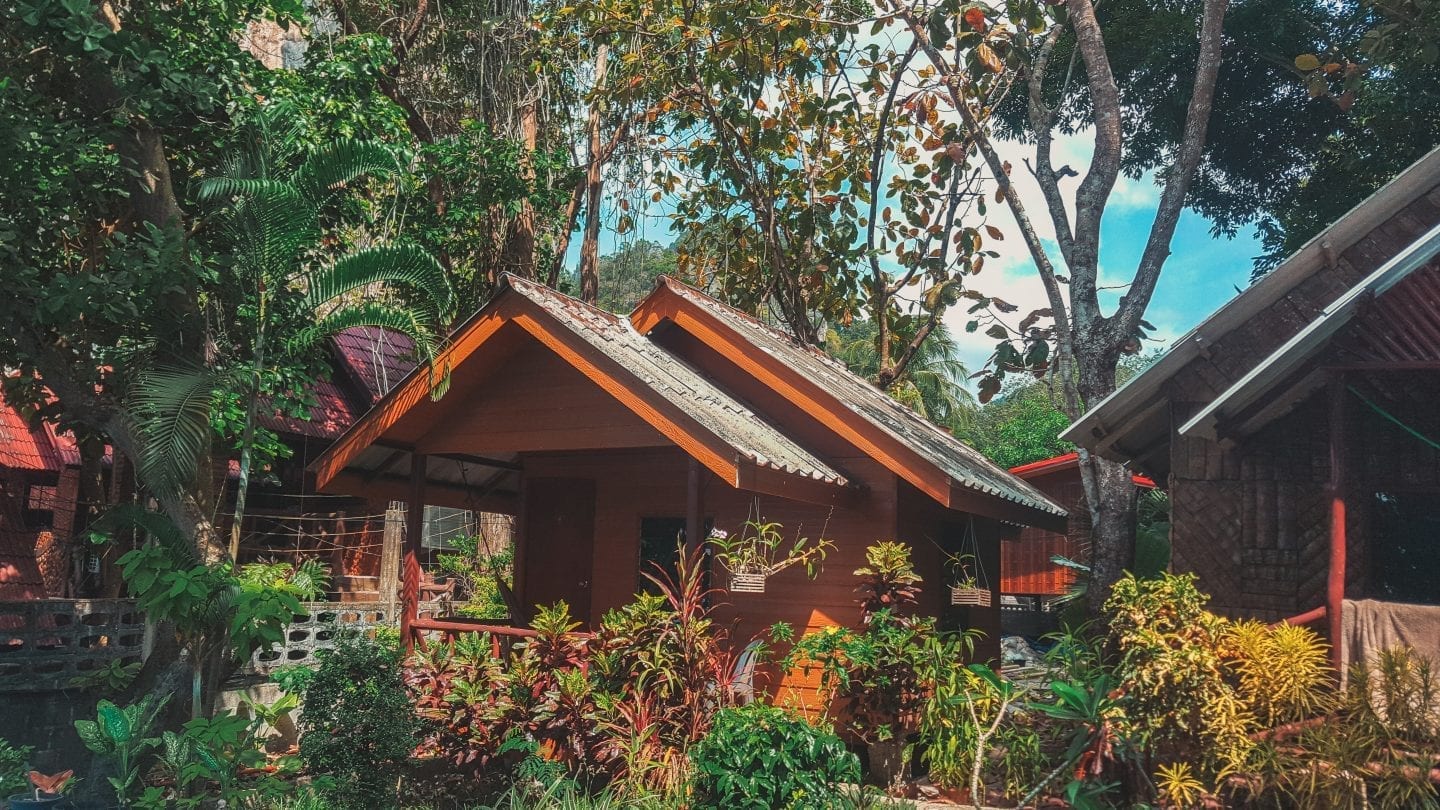 Rapala Rock Wood Resort is located in Railay Beach. To get there, you'll need to take a longtail boat from Ao Nang Pier to Railay and then follow the boardwalk that connects West and East Railay to the resort.
The walk should take you about 10-minutes but should only be attempted if you have a small bag.
If you're travelling with large and heavy luggage, contact the resort to see if someone can meet you at the pier to help you with your bags.
The Location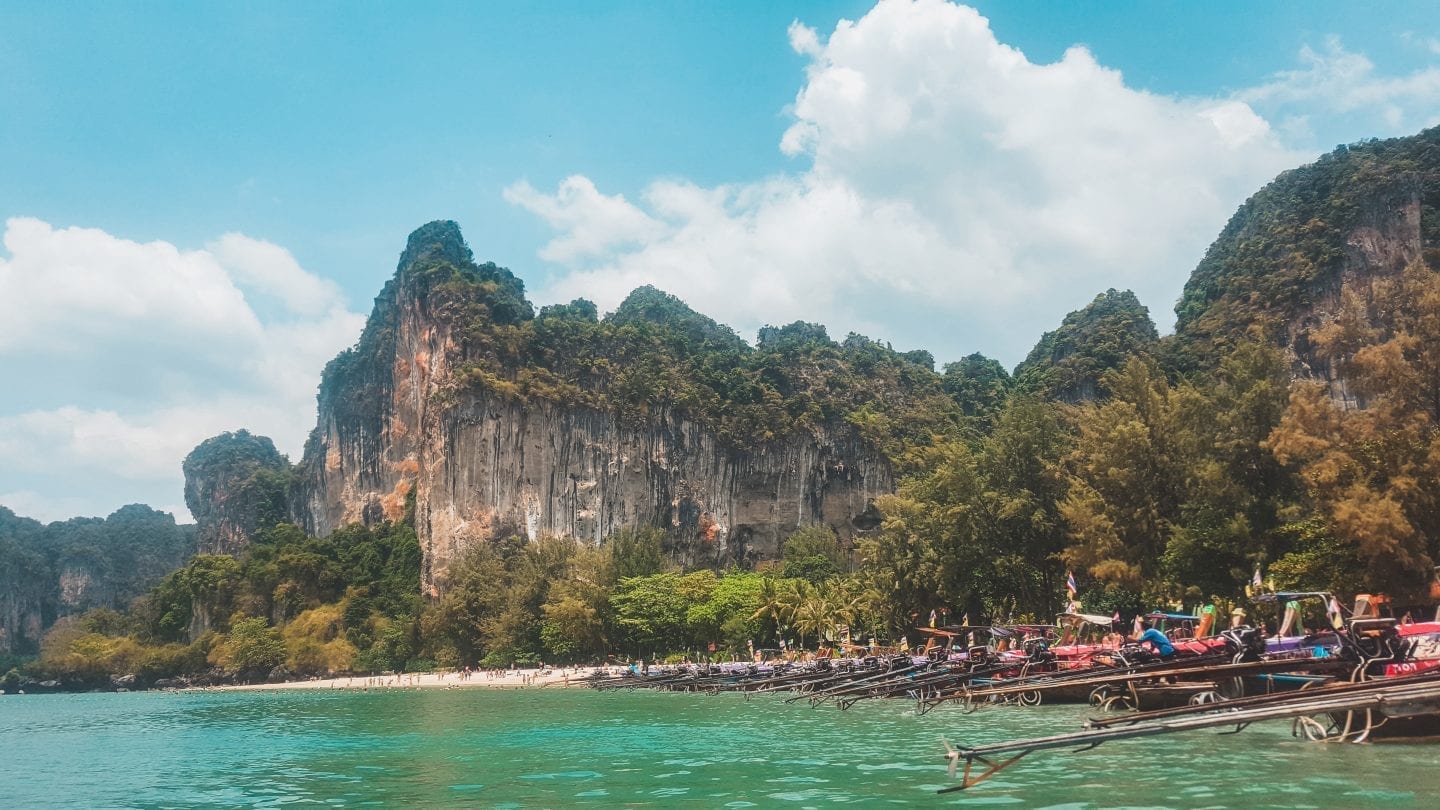 Located on East Railay, Rapala is only minutes away from some of the top attractions.
Krabi Rock Climbing is 450 meters away, the beginning of the trail to the Railay viewpoint is a 5-minute walk and Tonsai Beach and Railay Beach are just 10-minutes from the resort.
It's the most affordable place to base yourself while you enjoy the island's many activities and nearby attractions.
The Rooms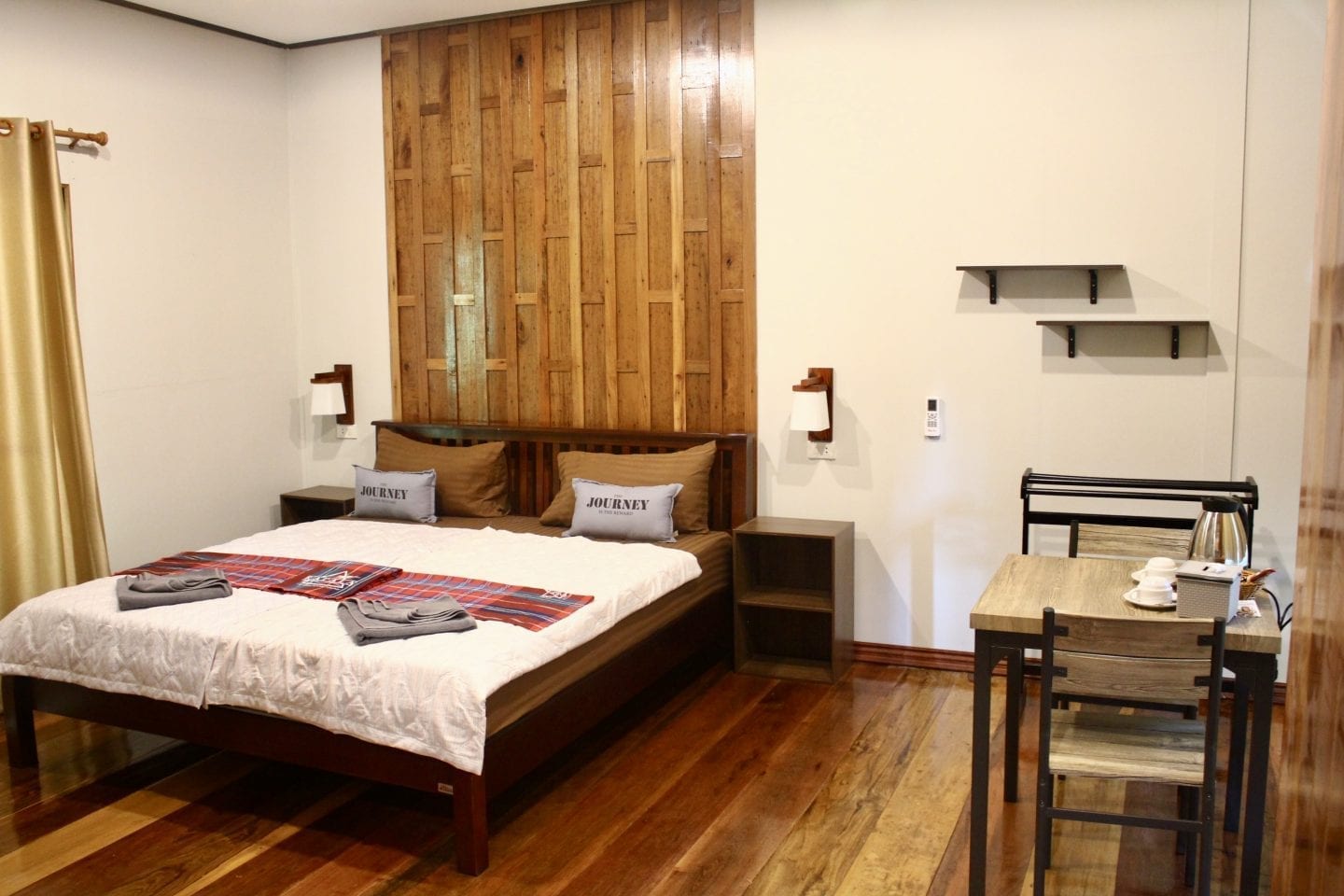 Rapala Rock Wood Resort doesn't have any dorms only four different room types to choose from:
Standard Bungalow with Fan
This is a basic room with no aircon, an ensuite bathroom and a mosquito net.
Cost: R 233 per night.
Standard Bungalow with a Shared Bathroom
This is the cheapest room option at the resort. There is no aircon, and you'll have to share a bathroom with other guests.
Cost: R 155 per night.
Standard Bungalow
If a fan won't cut it to keep you cool in Thailand's heat, choose this option. It comes with an aircon, private bathroom and toiletries.
Cost: R350 per night.
Family Bungalow
The other bungalows are quite basic and are not for travellers looking for an exceptional room experience. If you want something more bougie, book the family bungalow. It's a newer building and features more modern and Western furnishings.
Cost: R583 per night.
What To Expect
Free towel.
Free baggage storage.
Fast and reliable Wi-Fi.
Laundry services.
Hot showers.
Swimming pool.
Packed lunches.
Tour desk.
The Restaurant
My favourite part about Rapala Rock Wood Resort was the on-site restaurant.
As lovely as it is to have a whole street of restaurants only minutes away, I loved having to walk ten steps to get to good food.
The restaurant has a robust menu that features traditional Thai dishes as well as international cuisine from India, Mexico, America and Italy.
I had some of the best Phad Thai here and probably spent way too much money on their Ice Mocha Green Teas.
As a vegan traveller, I had no problem finding something on the menu, and the kitchen staff were more than happy to omit ingredients upon request.
What I Thought of Rapala Rock Wood Resort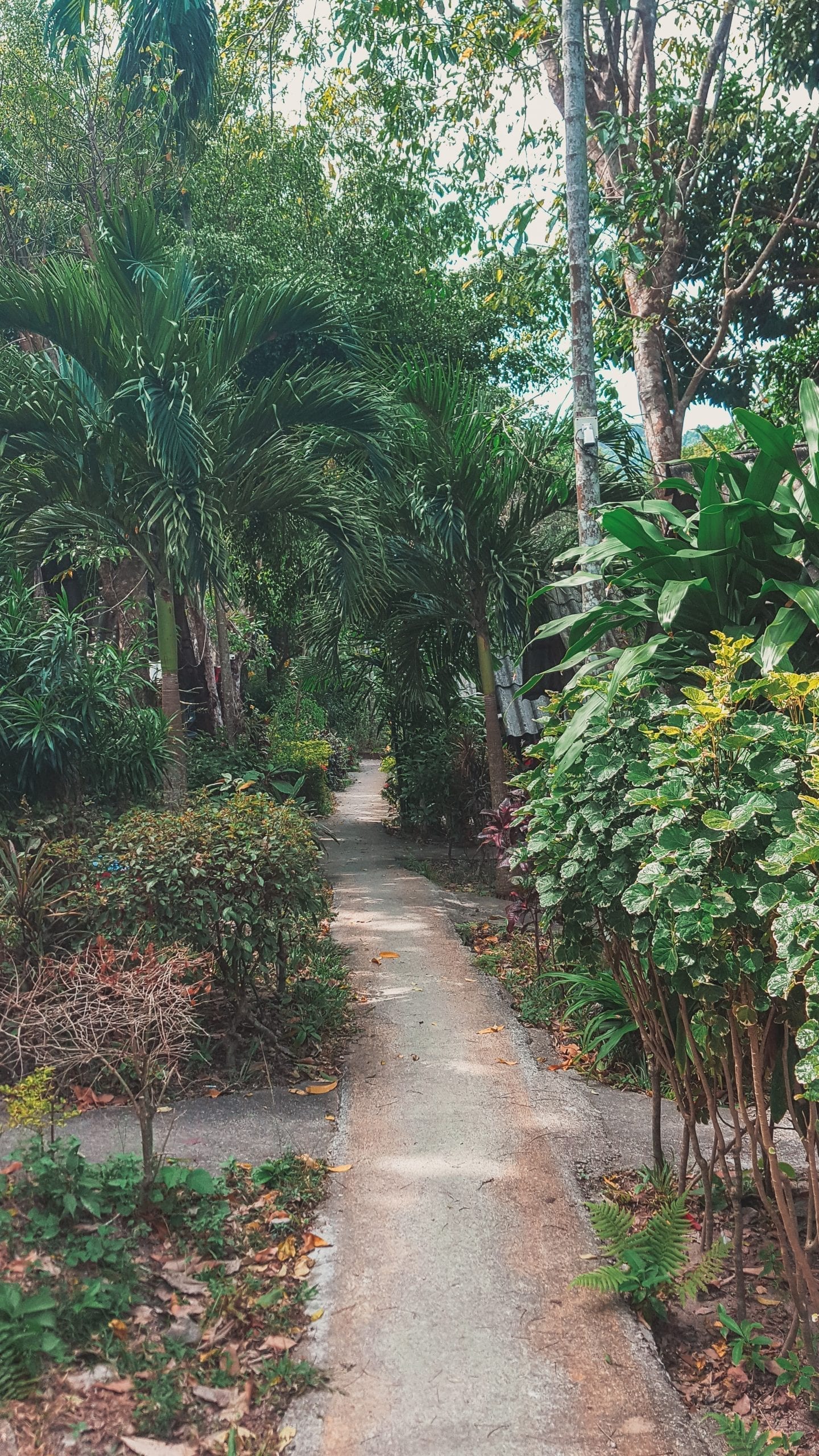 If you're travelling to Railay Beach to go rock climbing or take part in any of the other activities, Rapala Rock Wood Resort is the cheapest accommodation option.

While the rooms aren't the most impressive looking on the inside and are kept to the basics, staying here will save you some serious cash for more important things, like kayak trips around the island. Which at the end of the day, triumphs having a more modern bathroom for one or two days out of your entire trip to Thailand.

Plus the staff here are super friendly, and the resort is the perfect distance away from all the beaches, nearby viewpoints and attractions.

It's the perfect choice for travellers looking to experience one of Thailand's most popular holiday destinations on a budget!

Psst..Want more Thailand travel inspiration? Check out my other posts:

 

Staying in Railay Beach is a dream for many people travelling to Thailand - but it's not cheap. I tracked down the most affordable accommodation, Rapala Rock Wood Resort, to see how much it really costs to do Railay on a budget.