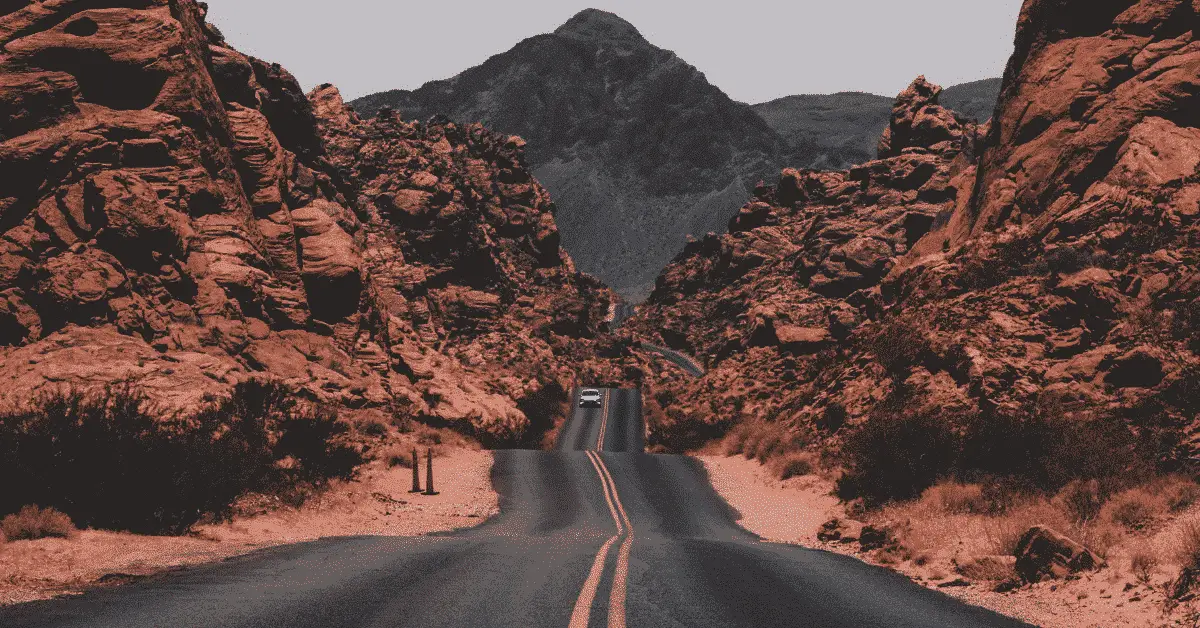 June was one hell of a road trip.
I went on my first ever solo road trip from Cape Town to Grahamstown to watch Dylan Moran perform. Before that, I drove with three friends all the way along the Garden Route, up to Durban and then spent five days in the Kruger National Park before driving back down to Cape Town.
Oh, and after both those trips, the wide-open road called my name once more, and I drove from the Mother City up to Johannesburg.
All in all, my little 4-year Etios Cross (who only had 25,000 km before all this madness) is now cruising around on 32000 km and counting!
Not sure what to pack for a road trip? I've got you covered!
Below, you're going to find a list of:
• All the things to bring on a road trip (+ eco-friendly options)
• Everything I didn't know was important (like where to find your jack)
• What I forgot
• And why you need a few bags of rice
Here is my ultimate road trip essentials packing list!
Road Trip Car Essentials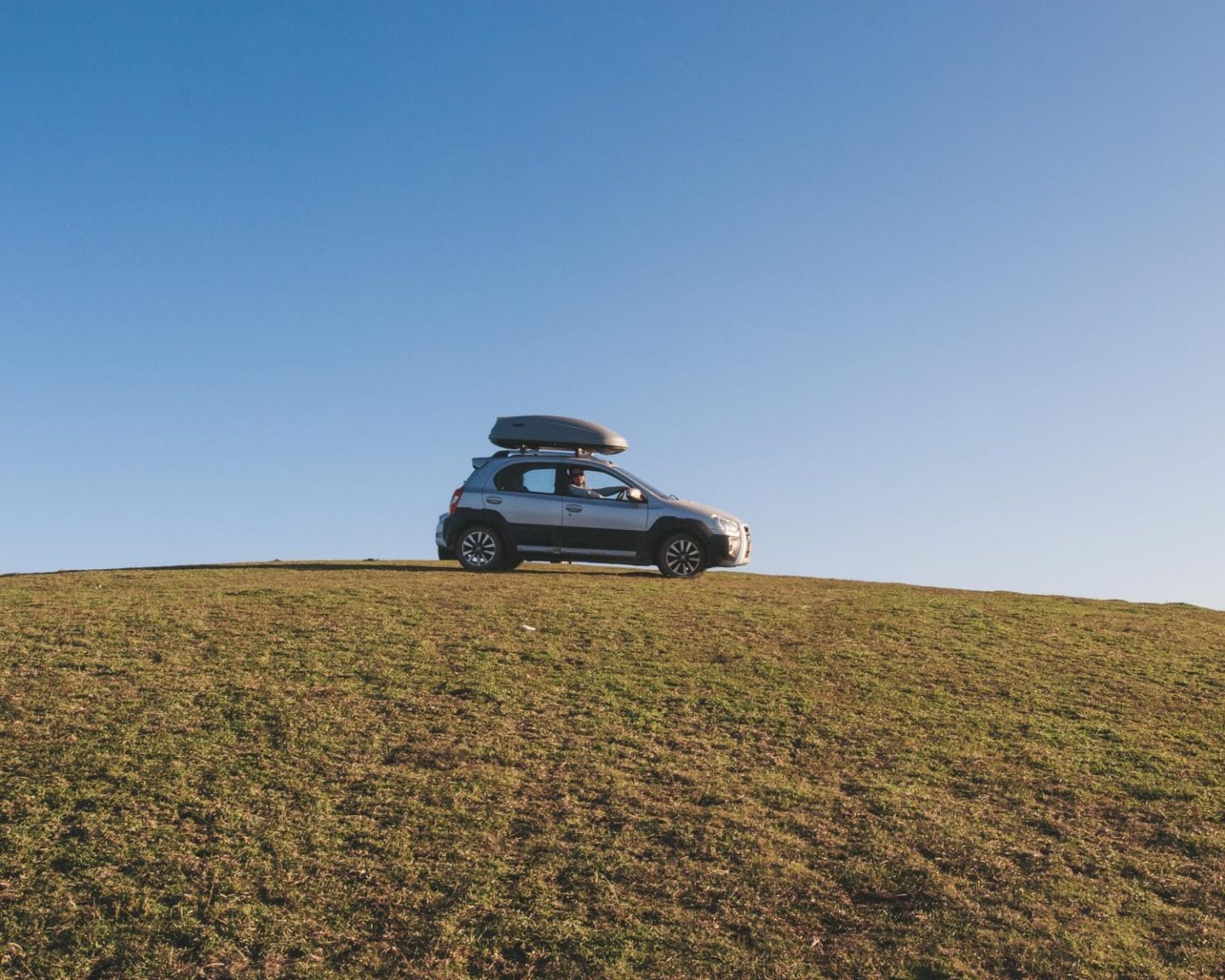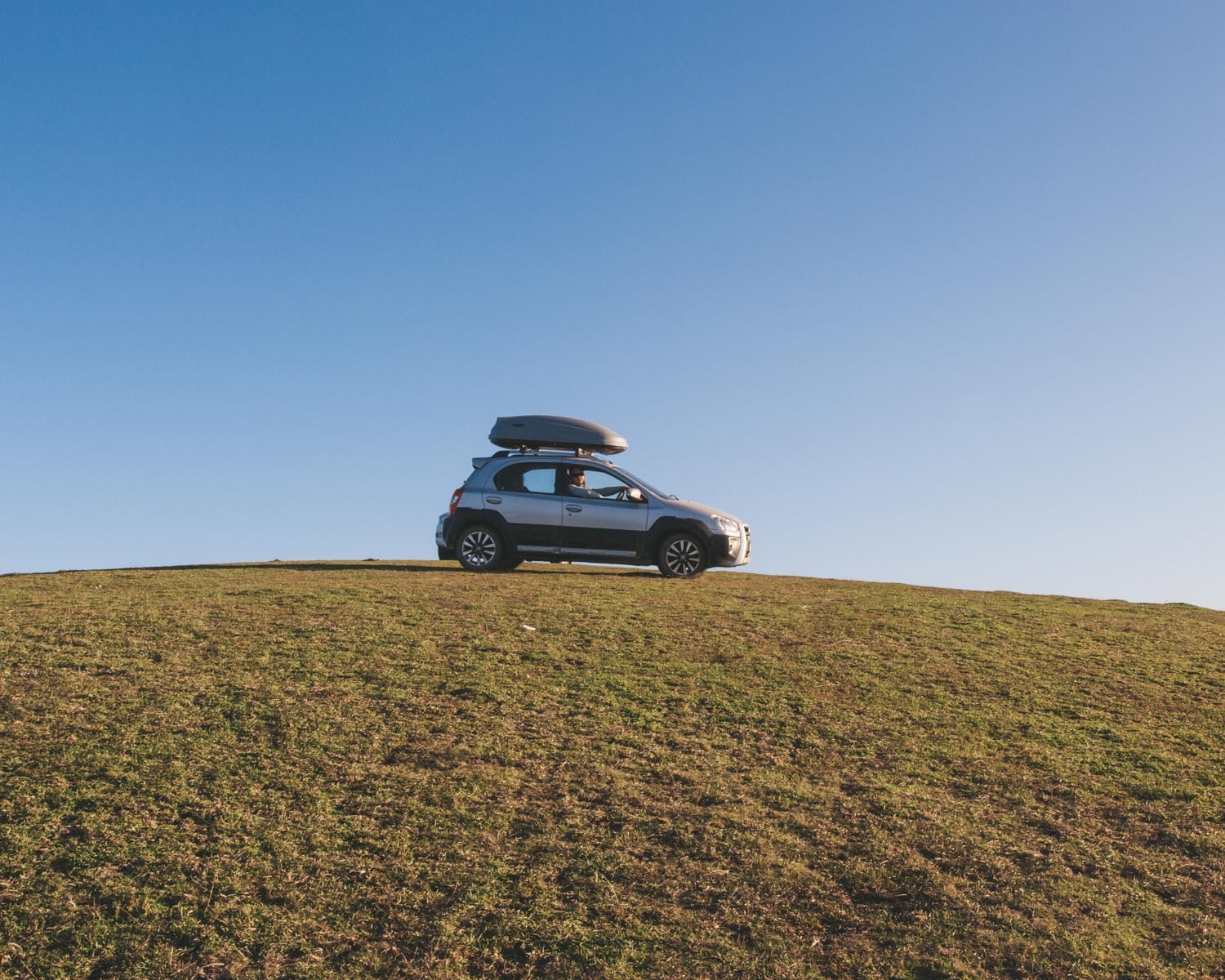 Spare Tire: Do not reverse your car out of the garage without a spare tire in your boot! During my epic road trip from Cape Town to Kruger National Park, we spent three days in Coffee Bay, and I got my first ever puncture. And ladies, make sure you know how to change a flat tire and where to find the spanner and jack in your car.
Emergency Car Kit: You never know what might happen while you're cruising down the open road. Be prepared for any kind of drama with an emergency car kit. It includes a breakdown roadside kit, a high visibility best, jumper cables, rope and much more.
Emergency Puncture Repair Kit: If you're stranded in the wilderness with a flat tire, you can use an emergency puncture repair kit to get you safely to a car repair shop. It can fix a flat tyre in seconds, BUT it's only a temporary solution.
Car Fluids: Some of the extra fluids you'll want to keep in your car are a litre of water (in case it overheats), brake fluid, extra transmission fluid, oil and antifreeze.
Drivers License: Probably one of the most important things on your road trip packing list. South Africa traffic cops love a good roadblock and issuing fines for every little thing. If you're taking your car across borders, don't forget your papers!
Car & Travel Insurance: World Nomads Travel Insurance is one of the best insurance options for travellers. It covers extreme sports, protects all your gear and will pay out for any unexpected trips to the hospital. For car insurance, I recommend taking the tire & windshield if you're renting.
Owner's Manual: I won't lie. The first time I opened my owner's manual was four years after I bought my car. I had no idea where to find the jack in my car. If you're renting or still learning new and wonderous things about your vehicle, double to check to make sure the owner's manual is packed and ready for your trip!
Roadside Assitance: When you're planning a road trip in a foreign country (and your own!), it's a good idea to have the phone numbers of roadside assistance.
Portable Garbage Can: After a few stops at Wimpy and Steers, your car will start to look like a moving trash can. Keep your vehicle clean with a portable garbage can. It takes up hardly any space in your car and folds up when not in use.
Read More: The Perfect Itinerary for an Epic South Africa Road Trip
---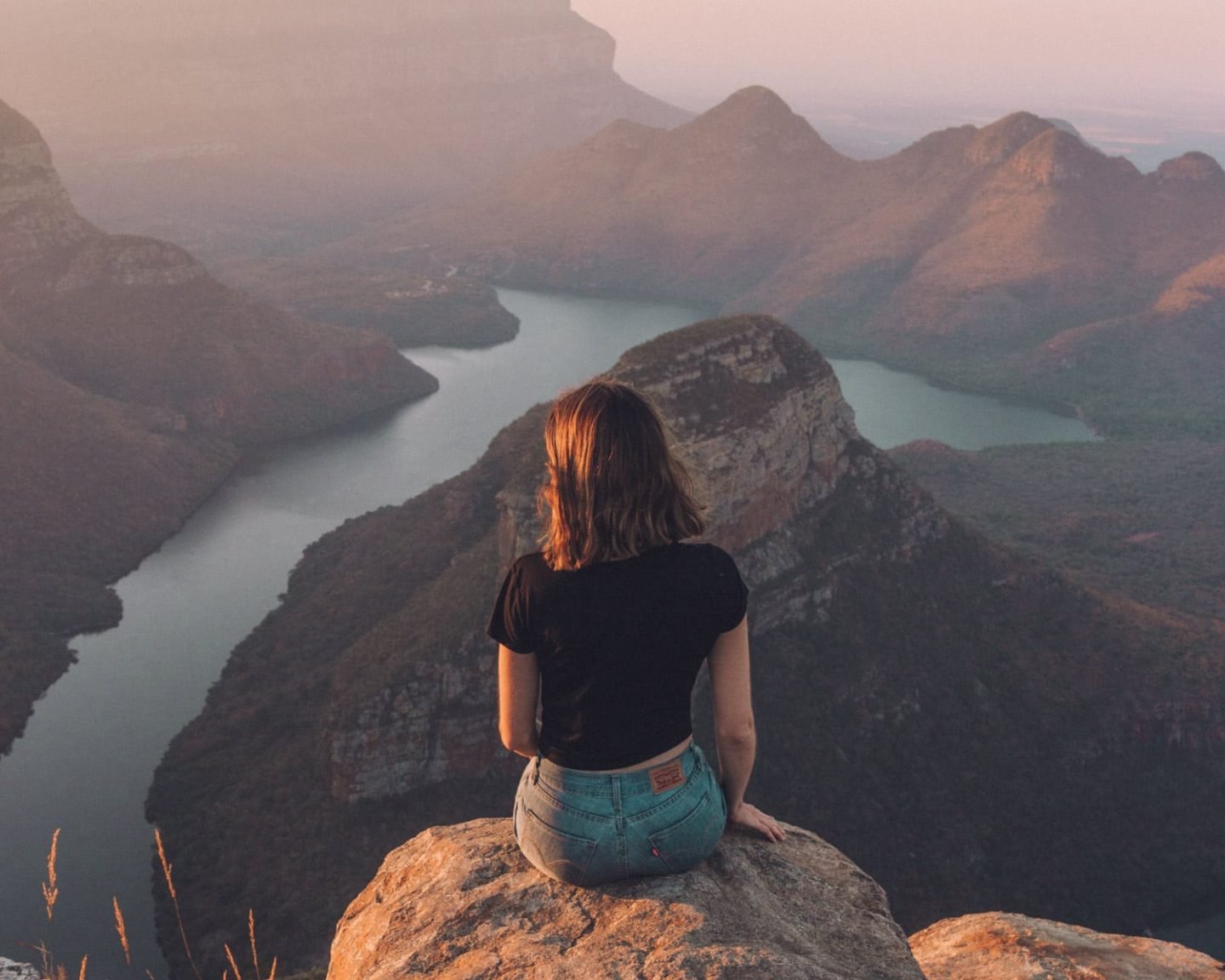 Road Trip Essentials For Yourself
Sunscreen: Long days on the road mean the side of you closest to window is going to feel the heat from the sun's rays. Protect yourself with a 30+ SPF sunscreen that's also vegan and eco-friendly!
Hand Sanitizer: Sometimes those roadside bathrooms are the epitome of "ew". Grab a small bottle of organic hand sanitizer that can fit in your handbag for those germ emergencies.
Travel Towel: "A towel, The Hitchhiker's Guide to the Galaxy says, is about the most massively useful thing an interstellar road tripper can have." Never underestimate the importance of packing a travel towel. It's a road trip essential, and its many uses will surprise you.
Flip Flops: Flip flops will keep your feet cool in the car and far away from the germs in public showers. These Hemp Hemisphere flip flops are made from recycled rubber and the highest quality of hemp, making them an excellent eco-friendly road trip item!
Deodorant: No one likes to be trapped in a car for hours on end with someone who has bad body odour. Salt of the Earth creates vegan deodorants that come in a range of different scents and are made from all-natural ingredients.
Feminine Hygiene: Raise your hand if you've ever been unexpectedly victimised by your period. Whether your trip falls over "that time of the month" or not, pack a menstrual cup in case Mother Nature has other plans.
Eco-friendly Wet Wipes: Wet wipes are one of those travel essenntials that have multiple uses. Whether it's to clean your sticky fingers or give yourself a "bath" because there are no showers around. Instead of grabbing the first brand you see in the store, search for biodegradable wet wipes and reduce your environmental footprint at the same time.
Toiletries: Don't leave home without your trusty tube of toothpaste, toothbrush, and any other beauty products you might need.
---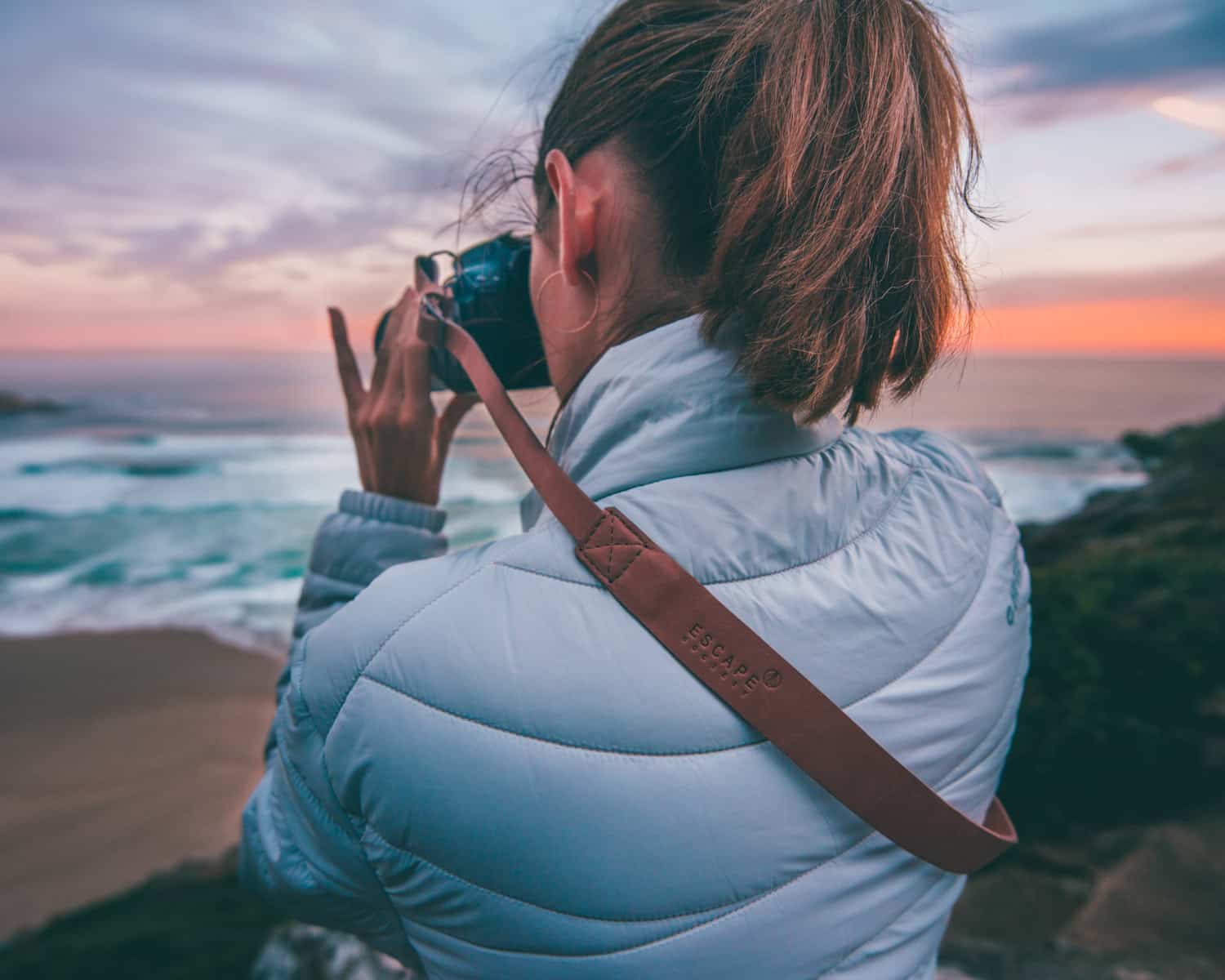 Technology Road Trip Items
Car Charger with USB Port: A car charger deserves a spot on any road trip packing list. During those long drives, you're going to use your phone to play music or scroll mindlessly through Instagram. Make sure your device always has juice with a car charger that has at least two USB ports.
Portable Phone Charger: If you're camping in places with zero electricity, pack a portable phone charger. It's always a good idea to have a charged phone battery in case anything happens.
Car Mount: Make navigating to your next destination that much easier with a car mount for your phone or GPS. You won't need to rely on a passenger to give you directions, and you'll always be able to see the map.
Offline Spotify Playlist or Podcasts: Some of the best places in the world are where the WiFi signal is weak, and there's fuck all cellphone service. Before leaving, download your favourite Spotify playlists for offline use and throw in a few podcasts or audiobooks for good measure. Some of my favourite podcasts for road trips are the Lavendaire Lifestyle and The Kimberly Wenya Podcast.
Bluetooth Headphones: If you're a freelancer like me, you might need to do some work while driving across the country. Or you might really hate the music tastes of the driver. Either way, a pair of noise-cancelling Bluetooth headphones are a road trip necessity.
Offline Google Map: During our 5-day road trip across the south of Kruger National Park, I learnt a valuable life lesson – Google Maps doesn't work everywhere. We had to rely on a good ol' fashion map book. One of the things you need is an offline map. You never know when the signal might cut, and map books don't require any batteries.
Booking.com App: Don't like planning your holidays too far in advance? Download the Booking.com App so you can book your accommodation on the fly. Plus, Booking often has last-minute deals that will help you save a ton of cash!
Car Laptop Charger: A car laptop charger is another long road trip essential for freelancers or digital nomads. During those long 8-hour drives, you might need to write a new blog post or edit a video for a client. With one of the converters that plug into your car, you can work for as you need to or until you get car sick.
Travel Camera + Lenses: Did you even go on an adventure if you didn't document it? A decent camera and lenses are road trip must-haves! You can use your smartphone (the camera on the latest iPhone is insane!) or shoot with a DSLR. I usually pack my Canon D700 body and shoot with my Sigma Art 18-35mm F1.8 most of the time. If you're planning a trip through a national park, you should add the Canon 100-400mm F4.5 onto your list of things to pack.
Read More: 10 of the Best Camera Bags for Women Who Love to Travel
---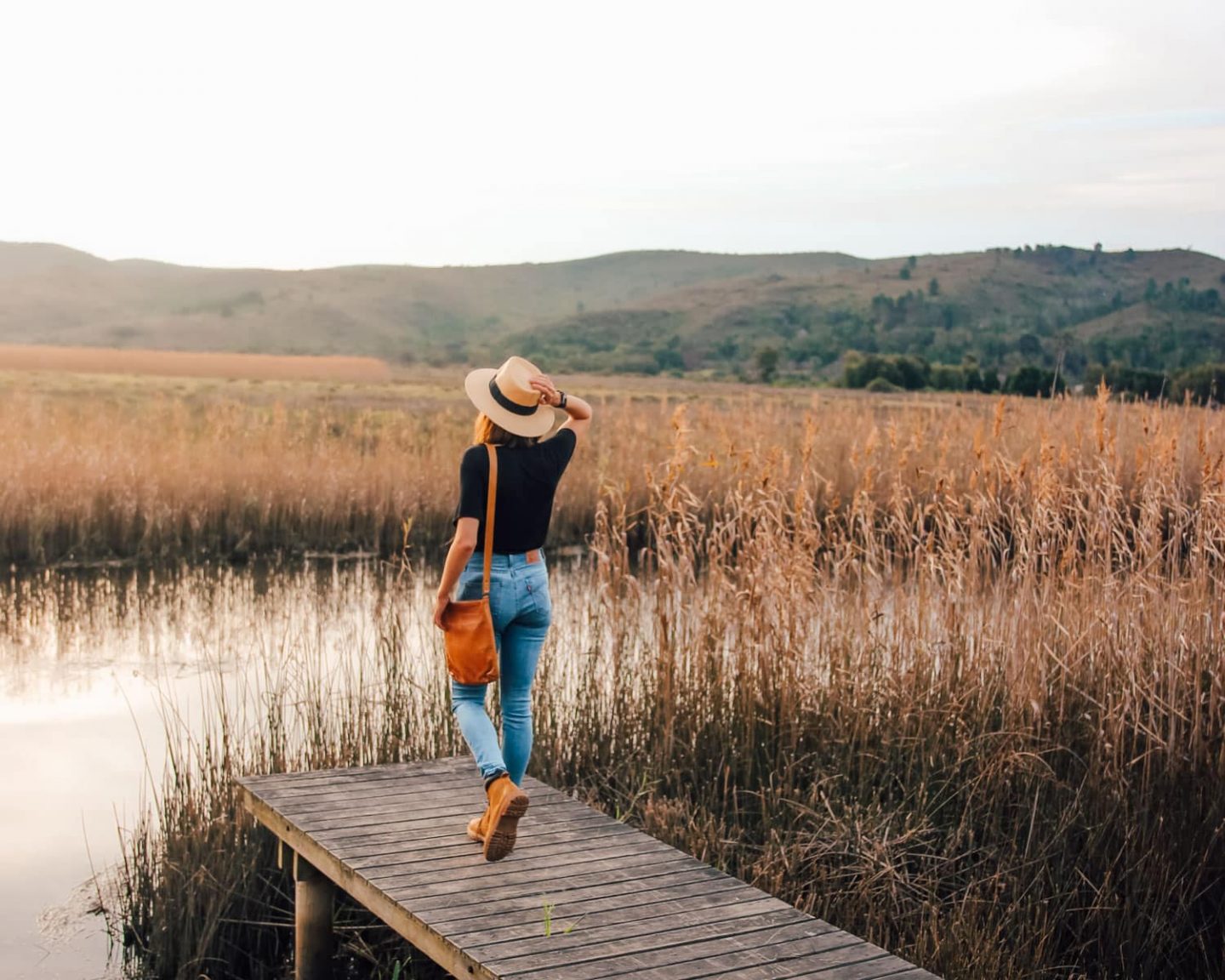 Road Trip Accessories
Umbrella or Raincoat: You can plan as much as possible around the weather, but a sudden downpour could always take you by surprise. A small travel-sized umbrella is one of those things you'll always want to have in your car for a road trip. I'd also suggest investing in a raincoat that will easily fit in your day bag.
Polarised Sunglasses: Protect your eyes from the sun's rays. You'll need a pair of polarised sunglasses for bright white snow or long sunny days. I'm obsessed with Escape Society's range at the moment! My favourite pair out of the three that I own are the Gold Vintage Round Lens. It comes with 100% UVA/UVB Protection and a microfibre pouch & cleaning cloth.
Travel Pillow: Travel pillows aren't just for long haul flights. Pack one if you're planning on taking a few naps while on the road. If you're not a fan of the traditional travel pillow, try the latest Trtl Pillow. It takes up half the space and science says it's better for your neck.
Day Bag: Whether you're going hiking, camping or anything else, you need a road trip bag. If you're in the market for a new day bag, I recommend splurging on the Rowdy Rucksack. It's the perfect road trip backpack with enough space for a 15-inch laptop, all your camera gear and other essentials like your wallet, water bottle and sunscreen. If you're looking for something smaller, I managed to fit my wallet, camera body and one lens in the Rowdy Sling.
Waterproof Bag Cover: If you're adventuring with a bag that's not waterproof, protect your gear with a waterproof bag cover. They hardly take up any space, and it's always nice to know you have it.
Packable Down Jacket: When packing for a road trip in spring or autumn, bring along a packable down jacket. I used the white Lady Neva Insulated Jacket from Hi-tec during my Cape to Kruger trip. For colder climates, you'll want something thicker, especially if snow is involved.
Blankets: Get cosy in the backseat with a warm blanket. You can use it to block the sun while you're sleeping, to combat the freezing air conditioning or for extra warmth in your tent or hotel.
---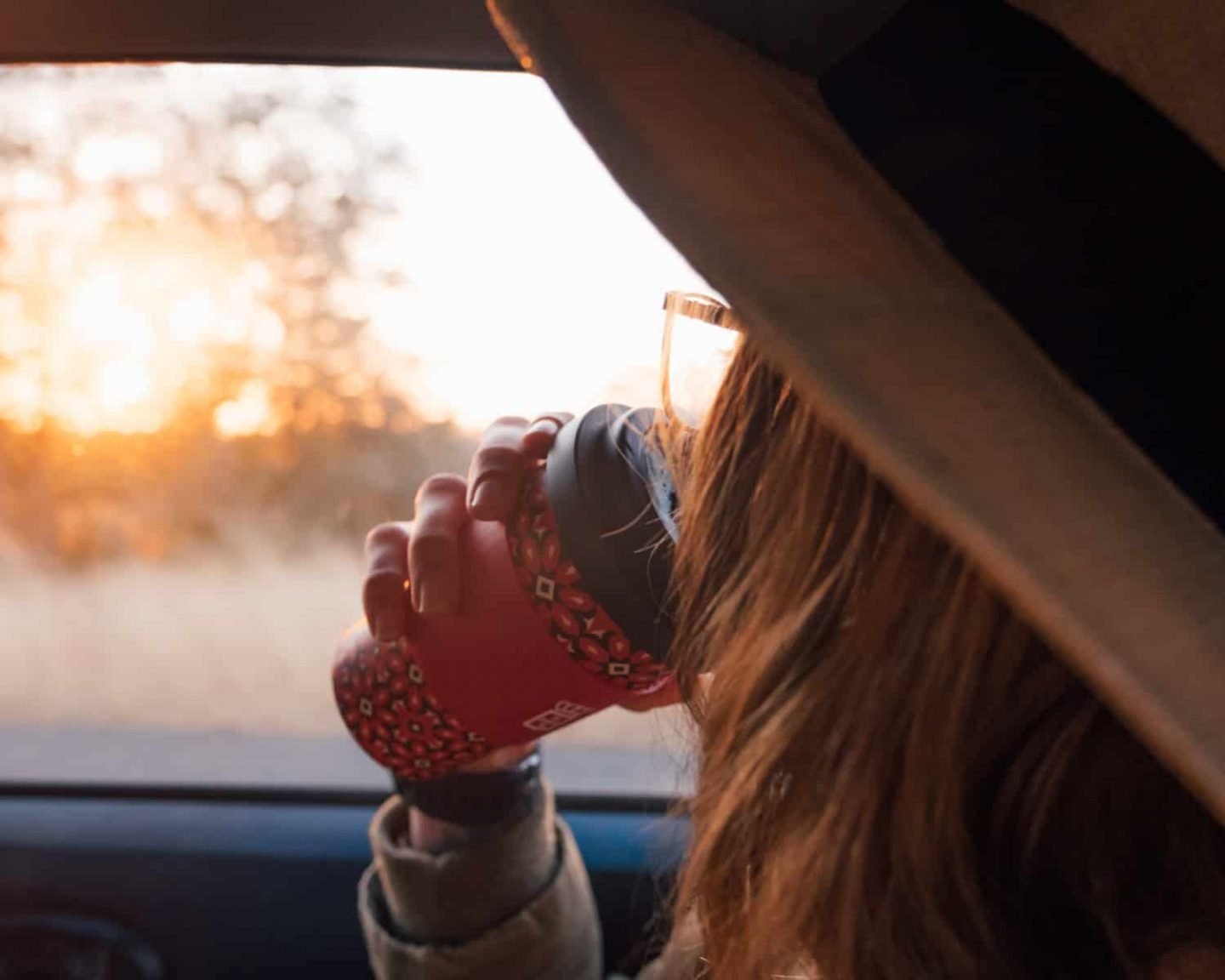 Food Items to Pack for a Road Trip
Snacks: If you want to save money, you need to pack some snacks. Hummus, carrots, fruit and trail mix are some of my go-to healthy road trip snacks. I also have low blood pressure, so I like munching on salty foods as well. If you can, try to stay away from the chocolates and junk food as much as possible.
French Press: As a caffeine addict, I can't survive without a french press. Plus, I don't have to drink shitty instant coffee from petrol stations. #winning
Thermal Travel Mug: Once your coffee is brewed, pour it into a thermal travel mug. If possible, try to buy a bamboo reusable coffee mug. It's eco-friendly, and you can avoid collecting empty cups of coffee throughout your road trip. South Africans can buy a reusable eco-friendly cup from Vida e Cafe, and it gets you an R2 discount each time you bring it in store!
Water Bottle: Staying hydrated is important on a road trip, but it's easy to start a collection of empty plastic bottles. Cut down on the waste you create with a reusable water bottle. When you buy a bottle from Undisposabl, the company donates 25% of the profit to fund large scale plastic removal from our oceans.
Reusable Utensils + Straws: If you're passionate about keeping your footprint small, a bamboo cutlery set and metal straws are things you want to pack on a road trip. On top of that, most plastic utensils are made with BPA. It's a chemical that's terrible for your health.
BPA-Free Tupperware: It's always a good idea to add Tupperware to your road trip packing list. You can use it as a fast-food container to cut down on plastic waste or to store any leftover food. If you're in the market for some new Tupperware, try to avoid the plastic containers and buy a more eco-friendly container.
A Bag of Rice: A bag of rice is essential if you're travelling to humid areas. Keep a few bags of rice next to your electronics to stop the moisture from damaging your devices.
Reusable Shopping Bags: If you're buying food supplies on the go, keep a couple of reusable shopping bags in the car. It will reduce your plastic consumption each time you stop at the grocery store. Cotton On is currently selling reusable totes and is donating 100% of the profits to education initiatives!
---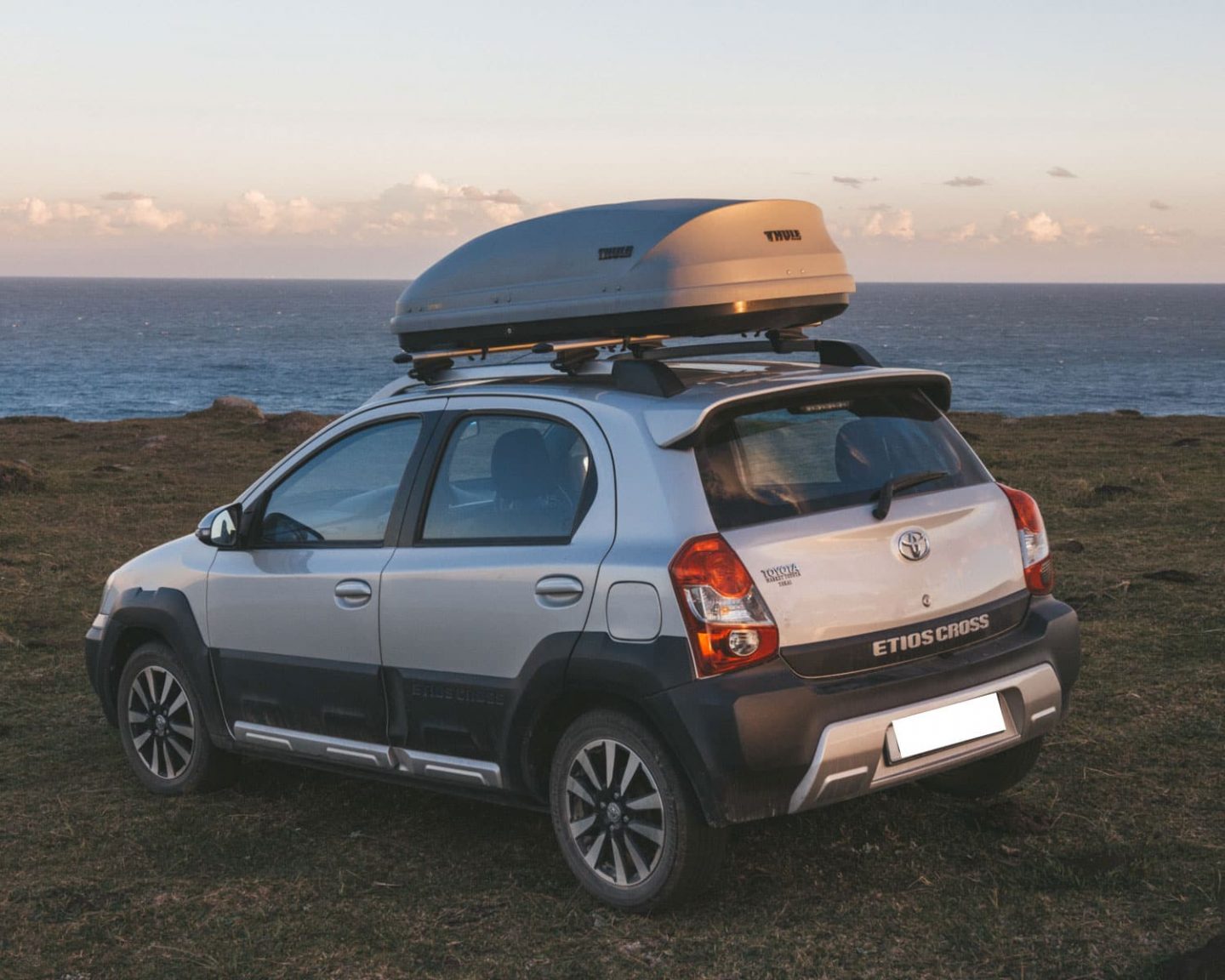 Mischealleous Road Trip Items
Cash & Credit Card: If you're travelling to a foreign country, make sure you've unblocked your credit card for international use. You'll need it to pay for purchases, toll gate fees, and to withdraw cash from ATMs.
First Aid Kit: You might stumble over your own feet, walk into a pole or accidentally slide down some rocks. Whatever happens on your next road trip, pack a basic first aid kit to fix up those minor bumps and bruises.
Snow Supplies: Your road trip packing list is going to need some winter essentials if you're driving through snow. Some of the most important items are an ice scraper, a shovel, rock salt, and tire chains.
Flashlight: A flashlight is an essential item you want in your car at all times. I've used mine to light the way for sunrise hiking missions, milky way photography and for setting up my campsite at night.
Mosquito Repellent: If bloodsuckers love you as much as they love me, mosquito repellent is something you're always going to want to pack. I bought my bottle of Pyramid Trek in Kenya last year, and it's the most effective repellent I've ever owned.
Read More: How to Photograph the Milky Way (Step by Step!)
---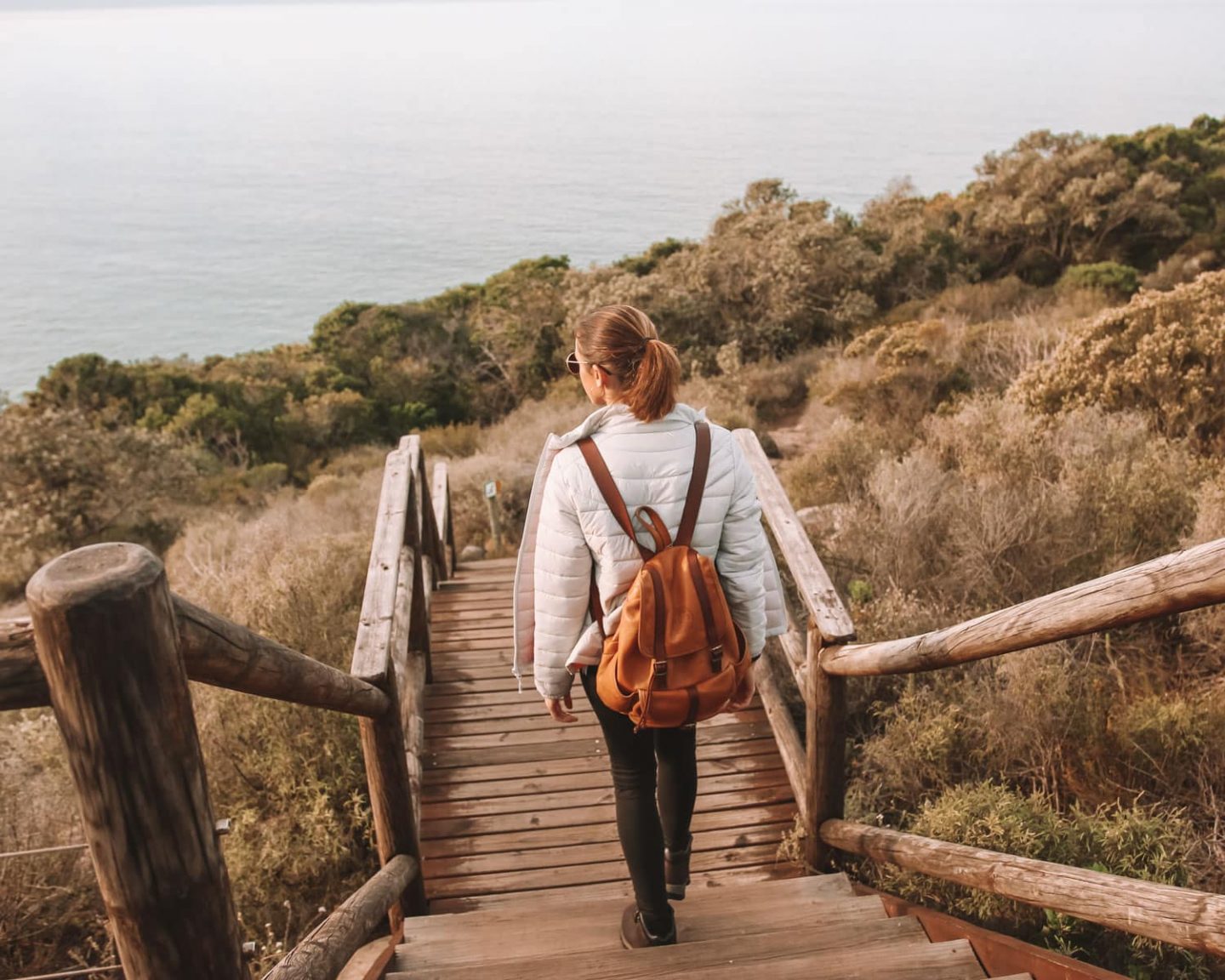 How to Pack for a Road Trip
When I pack for road trips, I like to work on a three bag policy:
1 Hand Luggage Suitcase: I use this one from Escape Society. It's big enough for all my toiletries, shoes, hats, external hard drives, chargers and other items I don't need to access throughout the day.
1 Duffel Bag: I keep all my clothes in my duffel bag from Rowdy. It's super spacious and has compartments for smaller items.
1 Day Bag: As mentioned earlier, I use the Rowdy Rucksack as a day bag for road trips. I usually keep my laptop, camera gear, wallet and any other items that I use throughout the day.
Packing Cubes: Ever since I started using packing cubes, I've levelled up my packing game. You can fit so much more clothes inside your suitcase, and it's super easy to organise everything so you can see what you have at a glance.
Roof Rack: If you need extra storage, it's worthwhile investing in a Thule roof rack to free up space inside the car.
---
Road Trip Checklist
There you have it! All the road trip essentials you need to survive on the open road. Don't forget to grab your free what to pack for a road trip checklist printable of all the things mentioned above:
What are your road trip must-haves? Let me know in the comments if I've left off any road trip packing list items you always bring with you!
---
Want more road trip travel inspiration? Check out my other posts:
Did you find this post useful? Save it for later on Pinterest!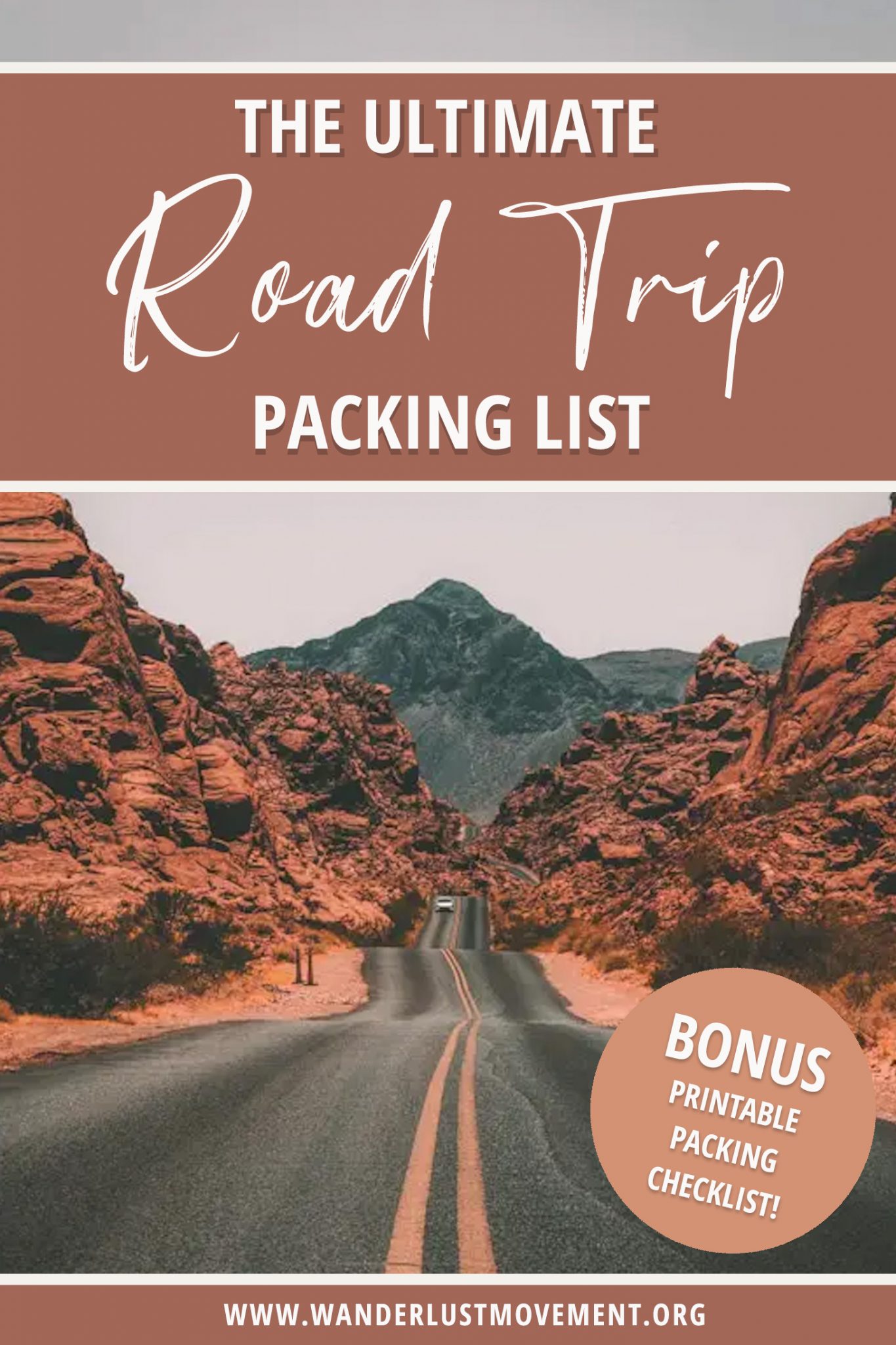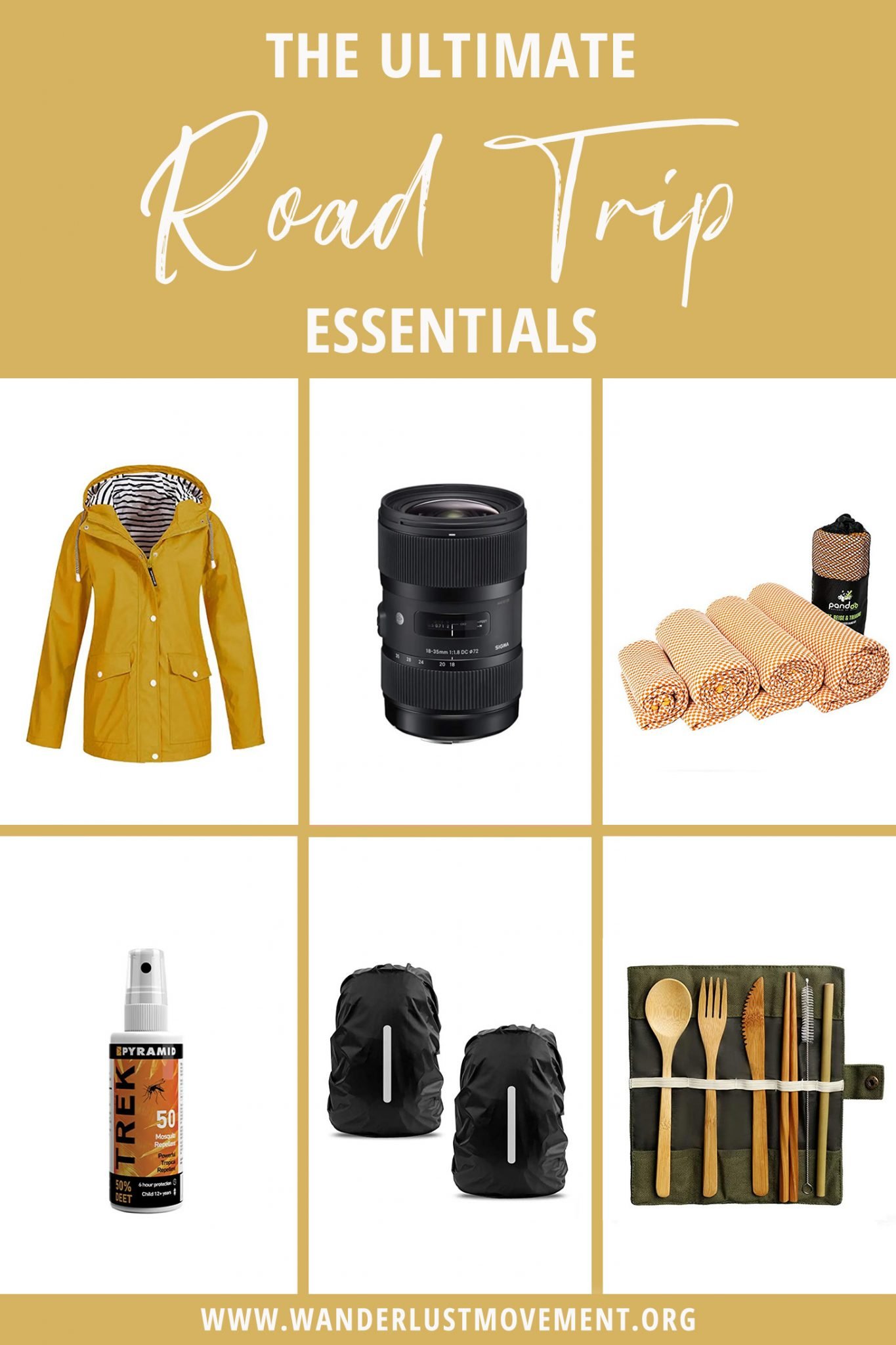 Planning an epic road trip close to home or abroad? Don't jump in your car without your toothbrush and these road trip essentials!