Last Updated on April 7, 2021 by Taylor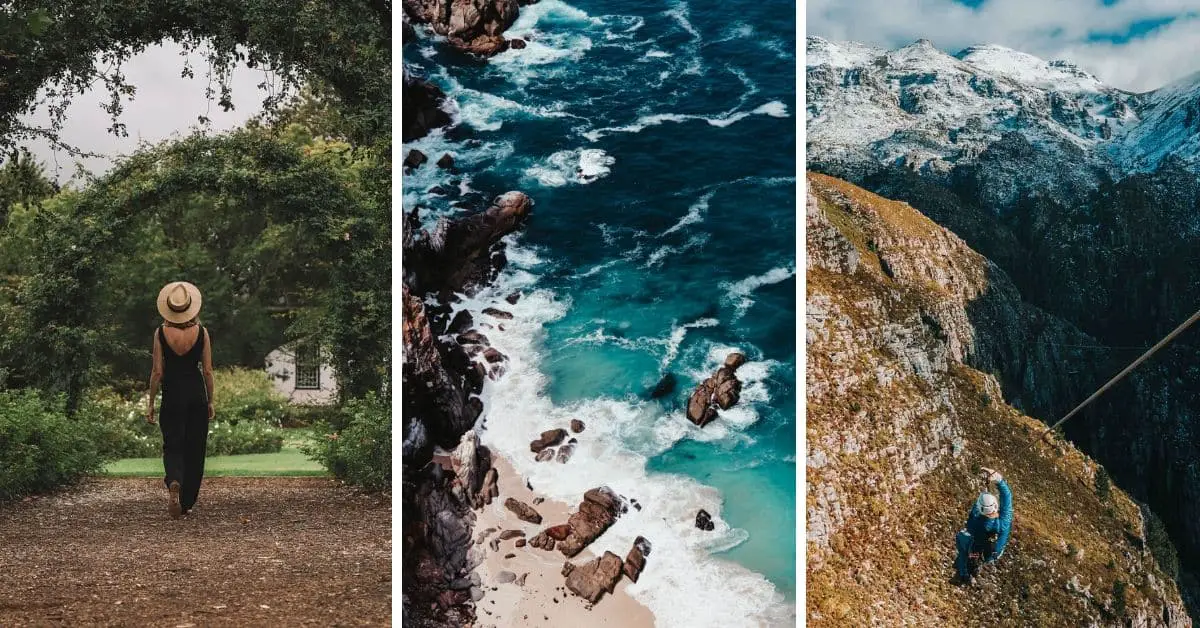 It's hard to beat a trip to Cape Town.
I mean, what a place! You've got Table Moutain towering over one of the world's most beautiful cities, a rugged coastline with pristine beaches and some of the best food in South Africa.
But besides the Mother City's 12/10 attractiveness, one of the best things about Cape Town is the abundance of incredible day trips.
If you're looking to shake up your Cape Town itinerary and escape the city, you only need to drive 30 minutes to two hours away to satisfy your craving for adventure, wine and nature.
Without further adieu, I'd like to present you with the best day trips from Cape Town!
Psst…Want more Cape Town travel inspiration? Check out these posts:
Best Day Trips From Cape Town
Cape Point
Distance from Cape Town: 70 km (1hr 20 min)
How to get there: Rent a car or organised tour
Cape Point is the gem of the Cape Peninsula. It's captured the hearts (and a good couple of ships) with its stunning coastline and breathtaking views.
You could spend an entire day and not get bored. There are dozens of short walks and hiking trails that wind past shipwrecks, deserted beaches and iconic historical monuments.
With plenty of viewpoints and photo ops galore – don't leave home without a fully charged camera (maybe throw in an extra battery for good measure) and a bottle of sunscreen.
If you get bored of all the incredible nature (keep a lookout for the expansive floral kingdom), visit the Cape Point Vineyards for a wine tasting.
On your way back to the city, plan to stop at Champman's Peak for sunset. It's one of the most Instagrammable places in Cape Town and the views are phenomenal! 
Read More: Road Trippin' to Cape Point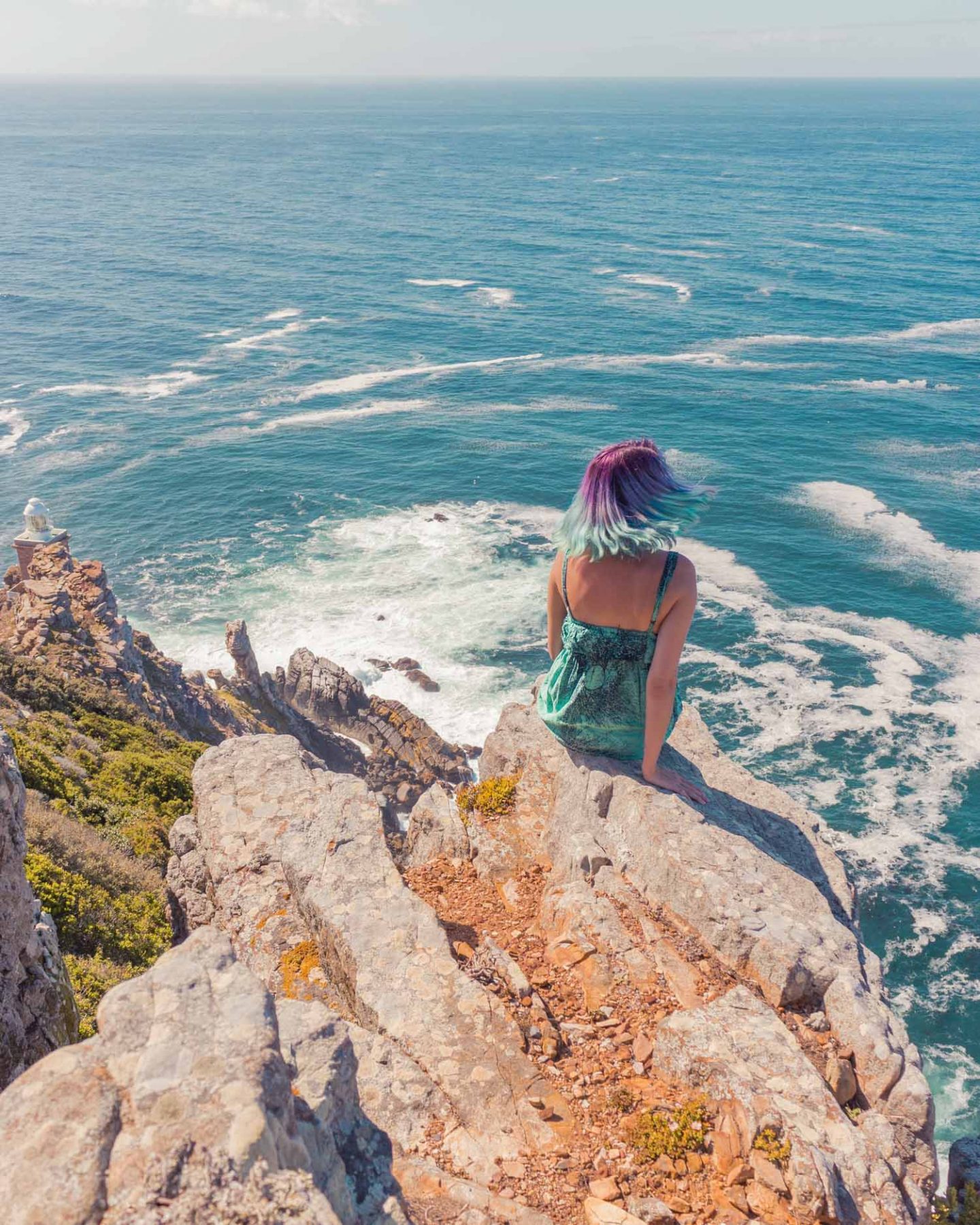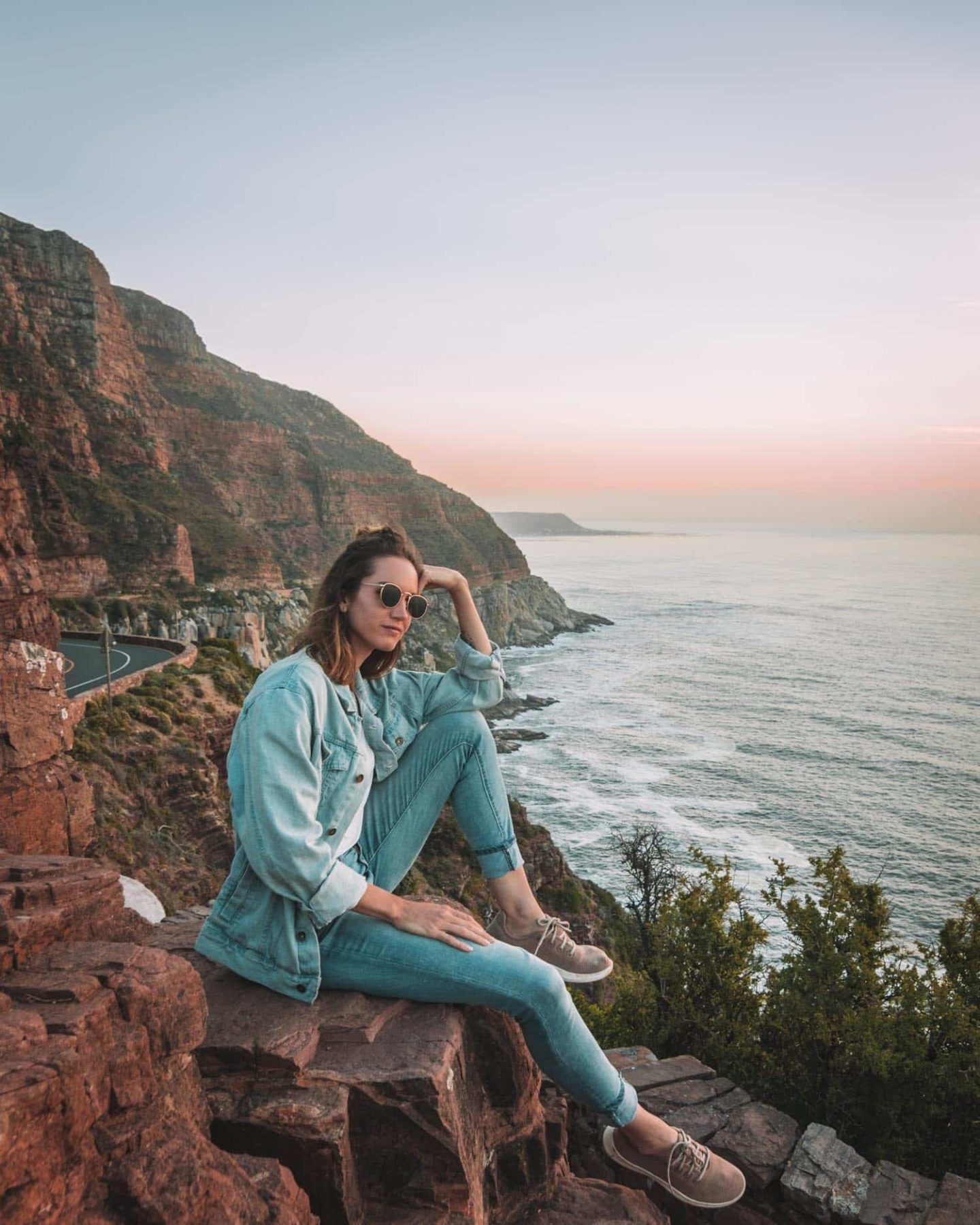 ---
Cape Winelands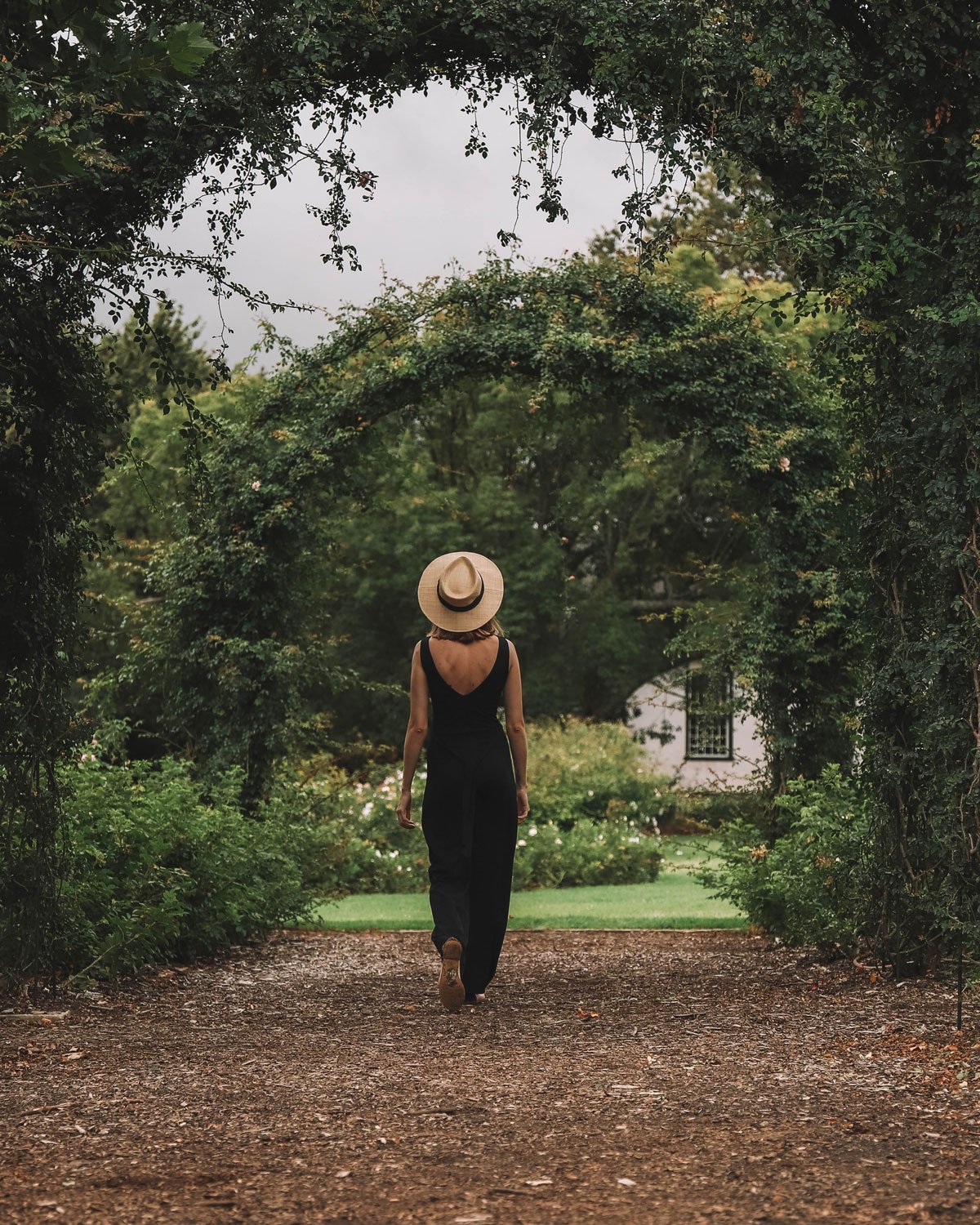 Distance from Cape Town: 30-40 minutes
How to get there: Rent a car, organised tour or the wine tram (toot toot)
The Cape Winelands are renowned around the world.
For real. 
I've met so many internationals who think I'm some sort of wine goddess when I mention from Cape Town.
But back to the wine. Some of the wineries don't ship in bulk to destinations all over the world. So if you want to experience the Winelands award-winning vintages, you'll need to visit!
The only downside? Your liver has it's work cut out for it.
The Cape Winelands are a bit like those choose your adventure books. 
You can sip your way through the wine routes in:
Stellenbosch
Franschhooek
Constantia
Helderberg
Durbanville
While you're day drinking your way through the Cape Winelands, don't forget to take in the luscious scenery. Picture well-manicured gardens with the backdrop of towering mountain ranges, rolling hills and sparkling lakes (perfect for summertime picnics).
With travel times of 30 to 40 minutes, the Cape Winelands are ideal for road trippers looking for short drives from Cape Town.
With that in mind, if you're having a hard time finalising your itinerary, here are some of my favourite wineries:
Boschendal
Babylonstoren
Neethlingshof
Groot Constantia
Waterkloof Wine Estate
Durbanville Hills
Lanzarac Wine Estate
Haute Cabrière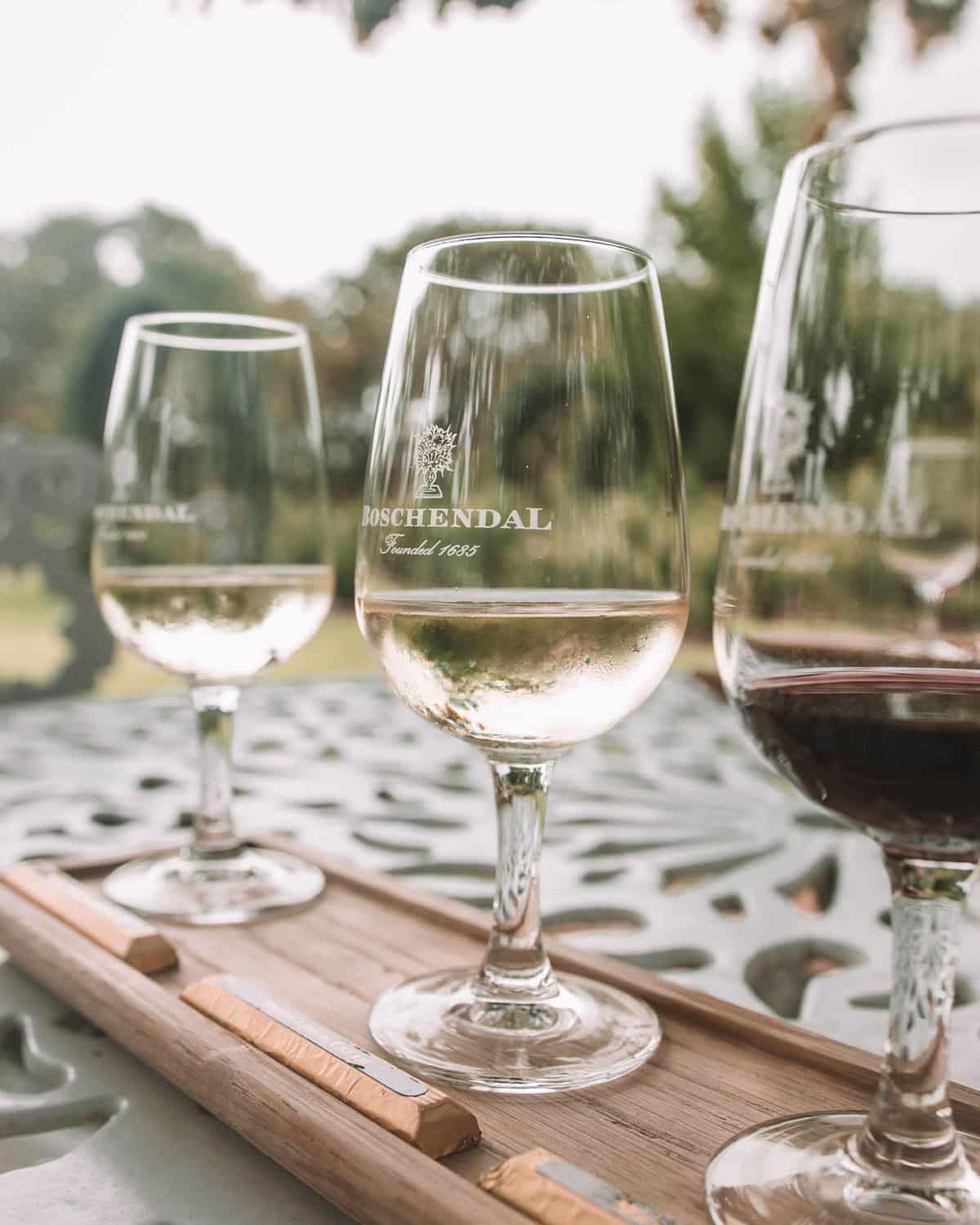 ---
Hermanus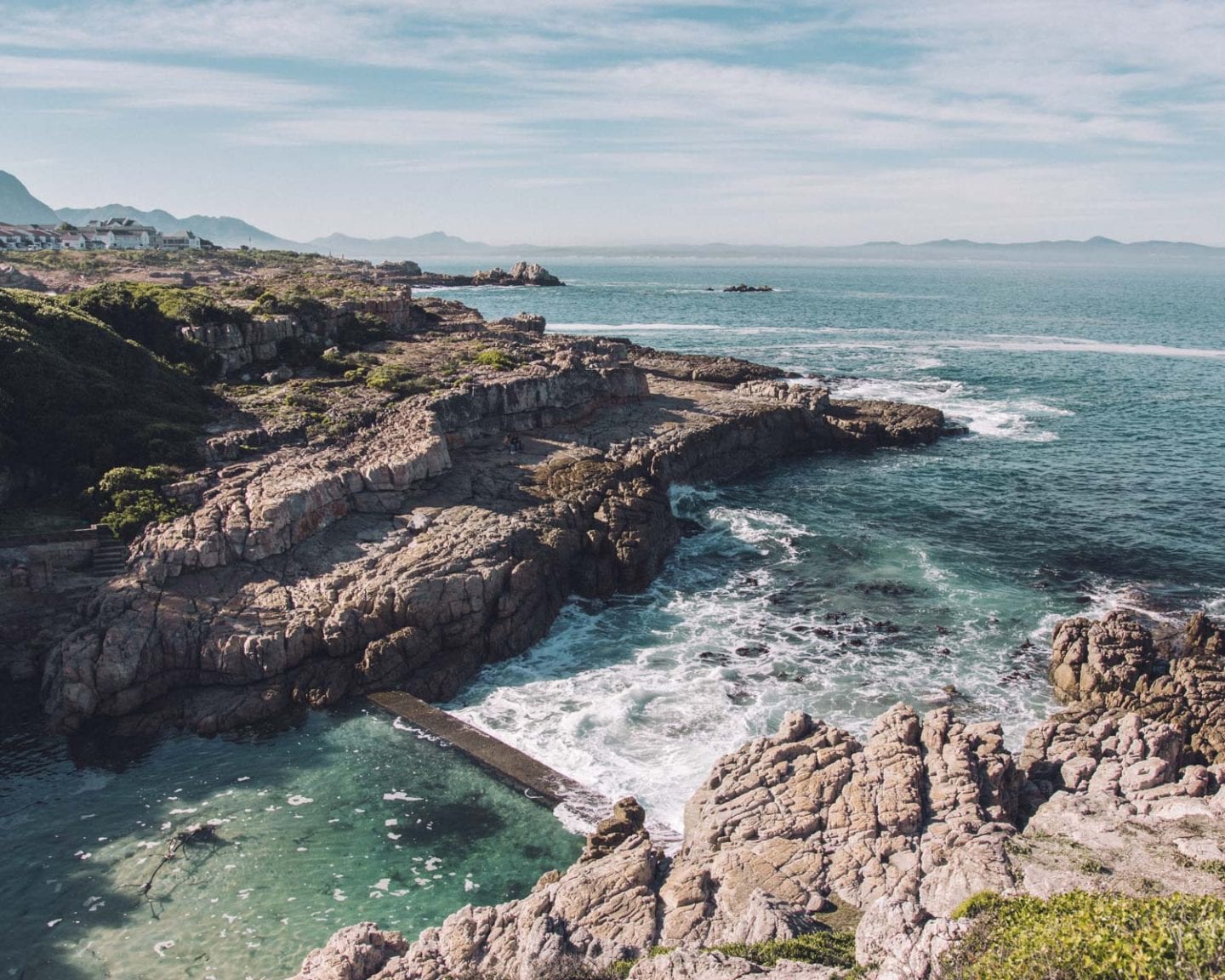 Distance from Cape Town: 121 km (1hr 30 min)
How to get there: Rent a car or organised tour
Think Chapman's Peak is a gorgeous drive?
Prepare for your favourite to be de-throned.
Following the stunning R44, the Whale Route easily rivals some of South Africa's most scenic road trips.
It meanders from Cape Town through Kogelberg Biosphere Reserve and its views over False Bay will leave you spellbound.
But the real gem of the Whale Route? Hermanus.
Recognised by WWF (World Wildlife Fund) as one of the top whale-watching destinations in the world – it's a must-see for nature lovers.
The best time to catch a glimpse of these gentle giants (from the shore!) is to plan your Cape Town to Hermanus day trip between July and November.
Follow the cliff path in Hermanus and watch the newborn calves frolicking with their mom in the bay or sign up for a whale watching tour and see the action up close.
Read More: Staying at One Marine Drive Boutique Hotel in Hermanus
---
West Coast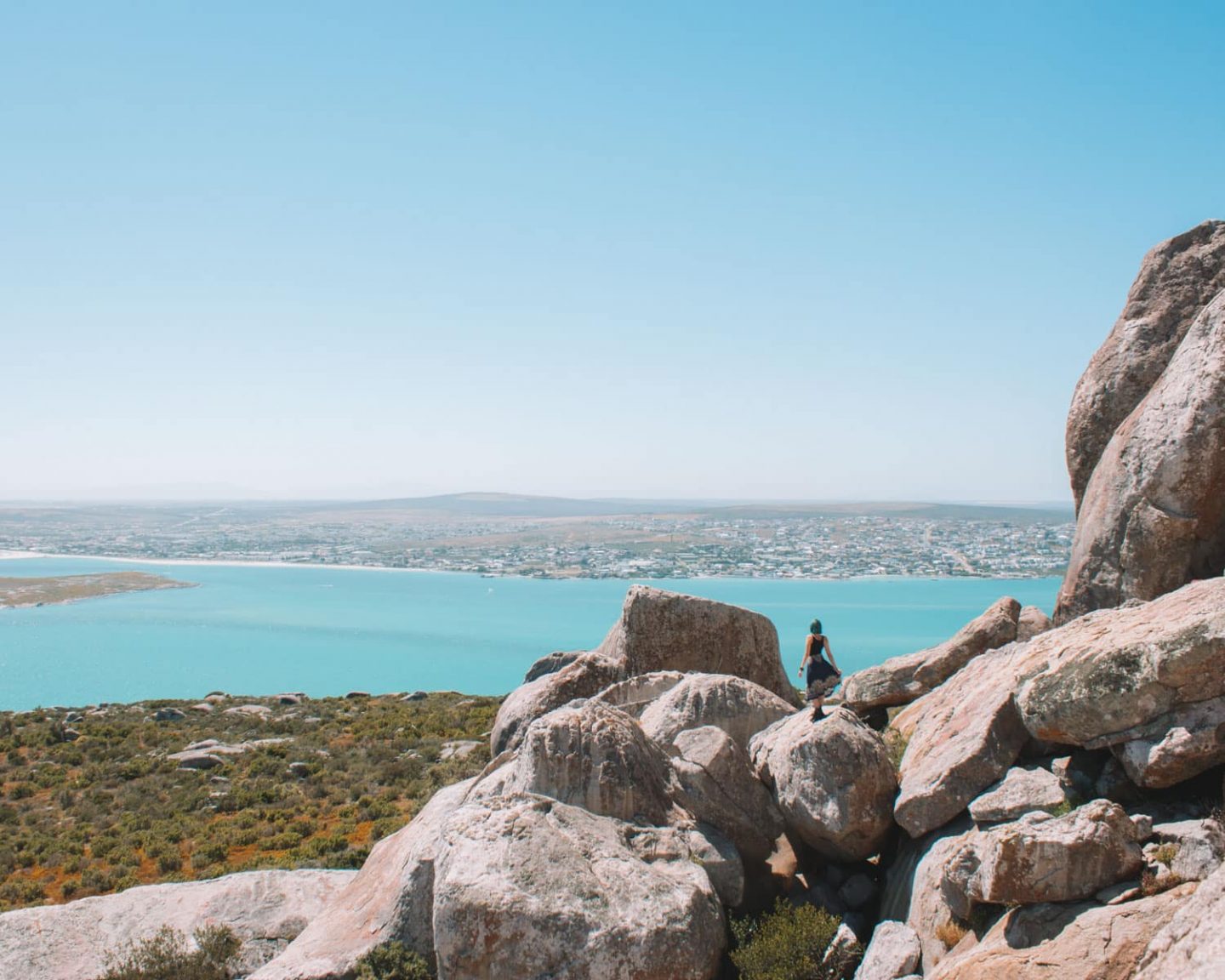 Distance from Cape Town: 87km (1hour)
How to get there: Rent a car 
If you grew watching Barbie and Disney movies and want to live out your princess hippy dreams – drive up the West Coast.
Plan your weekend road trip from Cape Town around September when the entire region erupts in colour as wildflowers cover almost every inch of land.
Here are some of the must-see spots along the West Coast:
Atlantis Dunes: Sign up for a sandboarding adventure or hire a 4X4 to tackle the 50m dunes! Come here for sunset, and you'll feel like you're a world away from Cape Town.
Yzerfontein: Yzerfontein is home to the longest beach in South Africa. Stretching across 25km, it's the perfect day trip from Cape Town if you want to escape the crowds in Camps Bay.
West Coast National Park: Come here if you want to experience the raw coastal beauty of the Western Cape. There are a string of secluded beaches, braai spots with epic views and plenty to see and do. Stop by Kraalbaai, Postberg, Preekstoel, and Langebaan. 
Paternoster: Paternoster is one of the oldest towns along the West Coast. Plan a day trip here if you want to spot dolphins and whales from the shore or witness the millions of wildflowers turn the ground into a blanket of kaleidoscope hues.
Darling: Darling is a firm favourite with locals. It's a small town that plays host to one of South Africa's largest music festivals, Rocking the Daisies, and the delicious Darling Brewery. 
Read More: 20+ Most Instagrammable Places in Cape Town
---
Elgin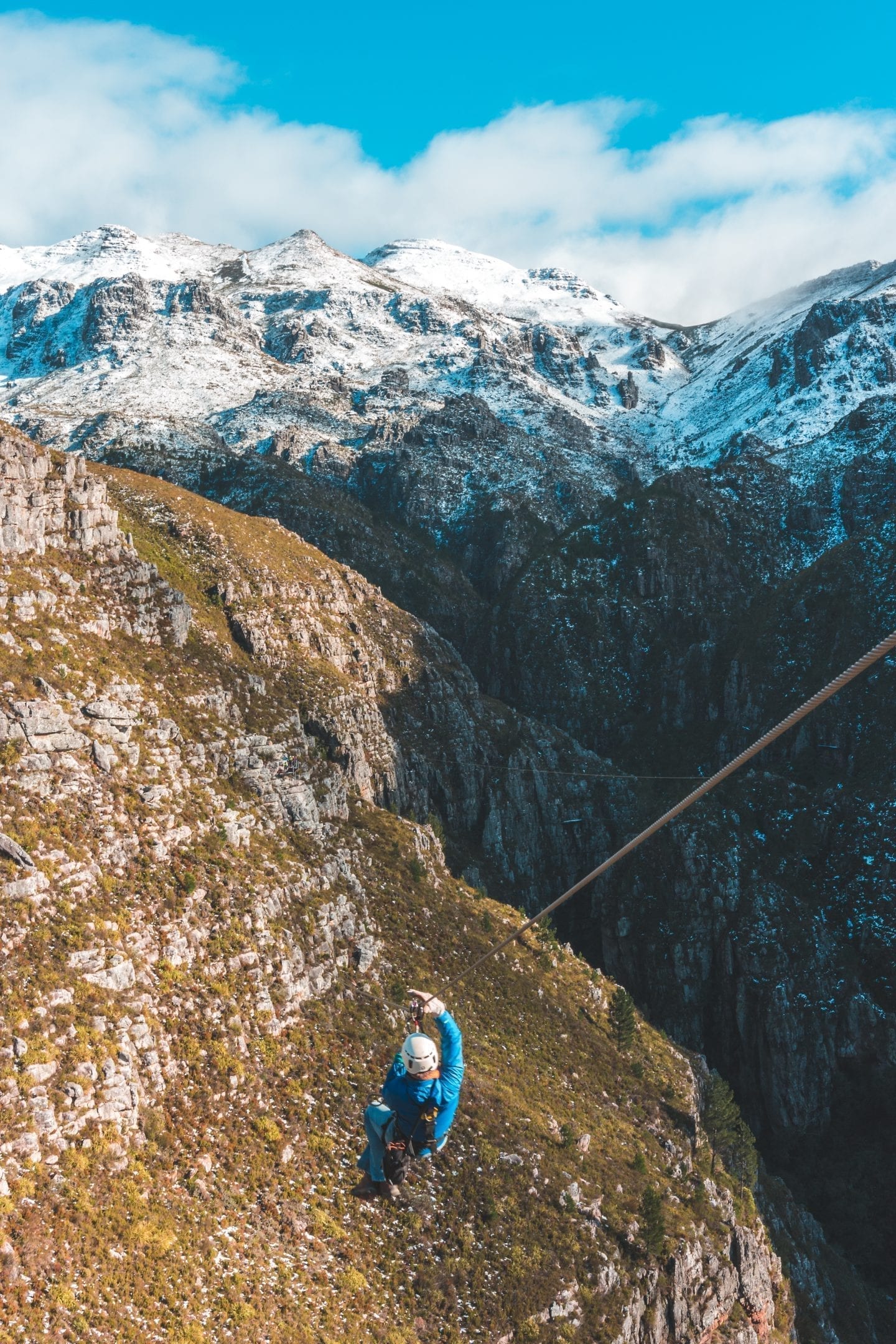 Distance from Cape Town: 67 km (50 minutes)
How to get there: Rent a car or take the train
Located only 50 minutes from Cape Town, Elgin is a colourful wine region complete with unique accommodation options and exhilarating adventure activities.
Each time I come here, I discover some new gem that makes Elgin one of my favourite self-drive day trips from Cape Town.
Here are some of the best things you don't want to miss:
Canopy tour through the Hottentots Mountain Range.
Wine tasting at Southhill and Paul Wallace.
Kloofing at Suicide Gorge.
Brandy tasting at Oude Molen.
Elgin Railway Market
Glamping at Cherry Glamping
Staying in a themed air-stream trailer at Old Mac Daddy
Don't feel like driving? Take the train from Cape Town to Elgin every weekend.
Read More: Top 8 Things To Do in Elgin Valley
---
Boulders Beach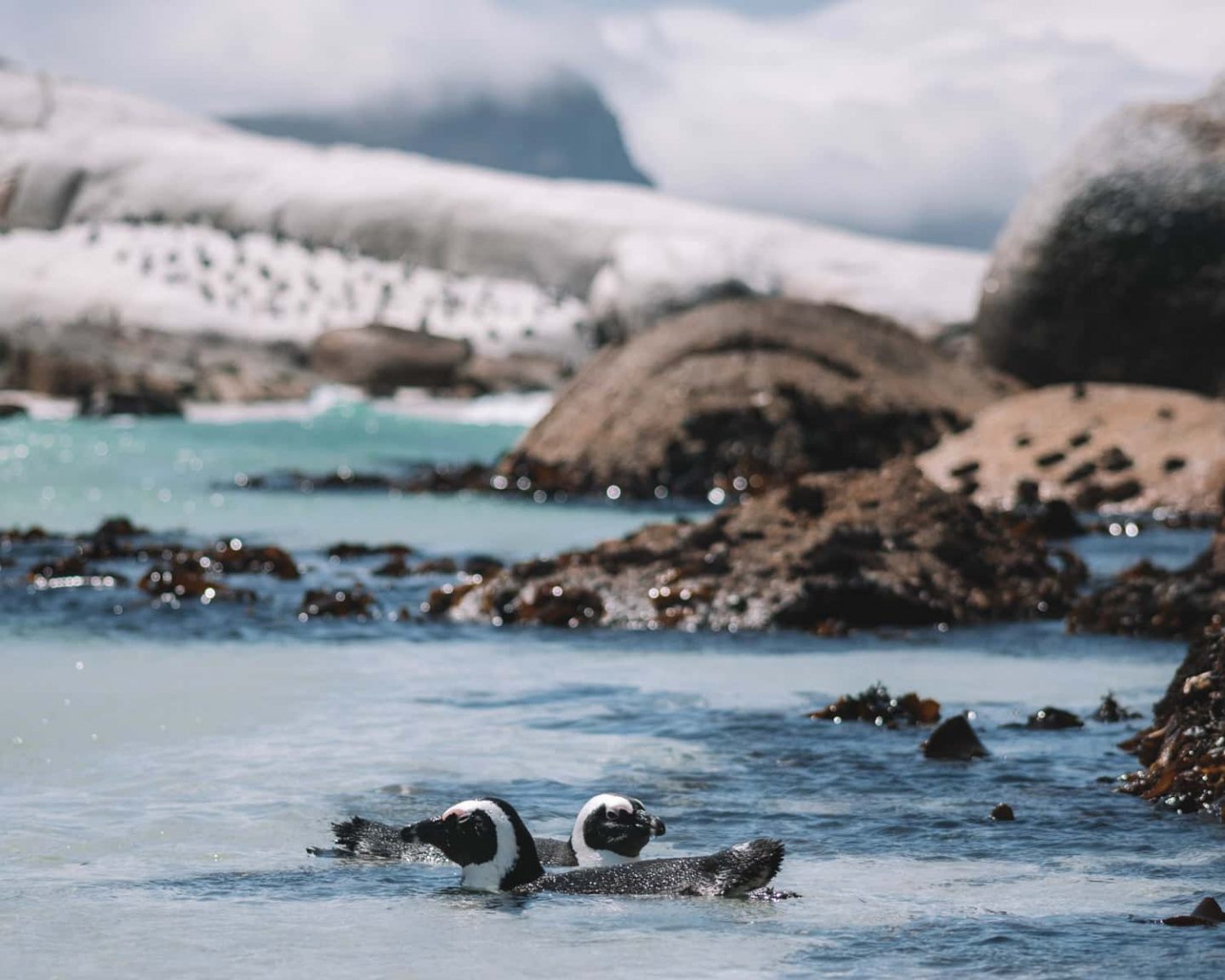 Distance from Cape Town: 46km (45 minutes)
How to get there: Rent a car, take the train or book a tour
It's not every day you get to share your beach towel with penguins.
But before you jump in your car with the Happy Feet soundtrack blaring through your windows, you need to check the tides.
If the tide is high (Atomic Kitten throwback anyone?), you're going to have very little beach and penguin action.
Time your day trip to Boulders Beach to coincide with low tide. You can scramble over a rock or two and get to a more secluded beach. 
You'll see way more penguins, and you won't have to fight for a spot on the beach.
Oh, and skip the weekends or public holidays if you can. It's a popular spot, and the beach quickly reaches capacity.
Once you've soaked up enough vitamin D, check out these other nearby towns to complete your day trip from Cape Town:
Kalk Bay: Have a drink at the Brass Bell or Cape2Cuba)
St James: Snap a picture in front of the rainbow-hued beach houses)
Muizenberg: One of the best spots to learn how to surf!)
Read More: How to Swim With Penguins at Boulders Beach in Cape Town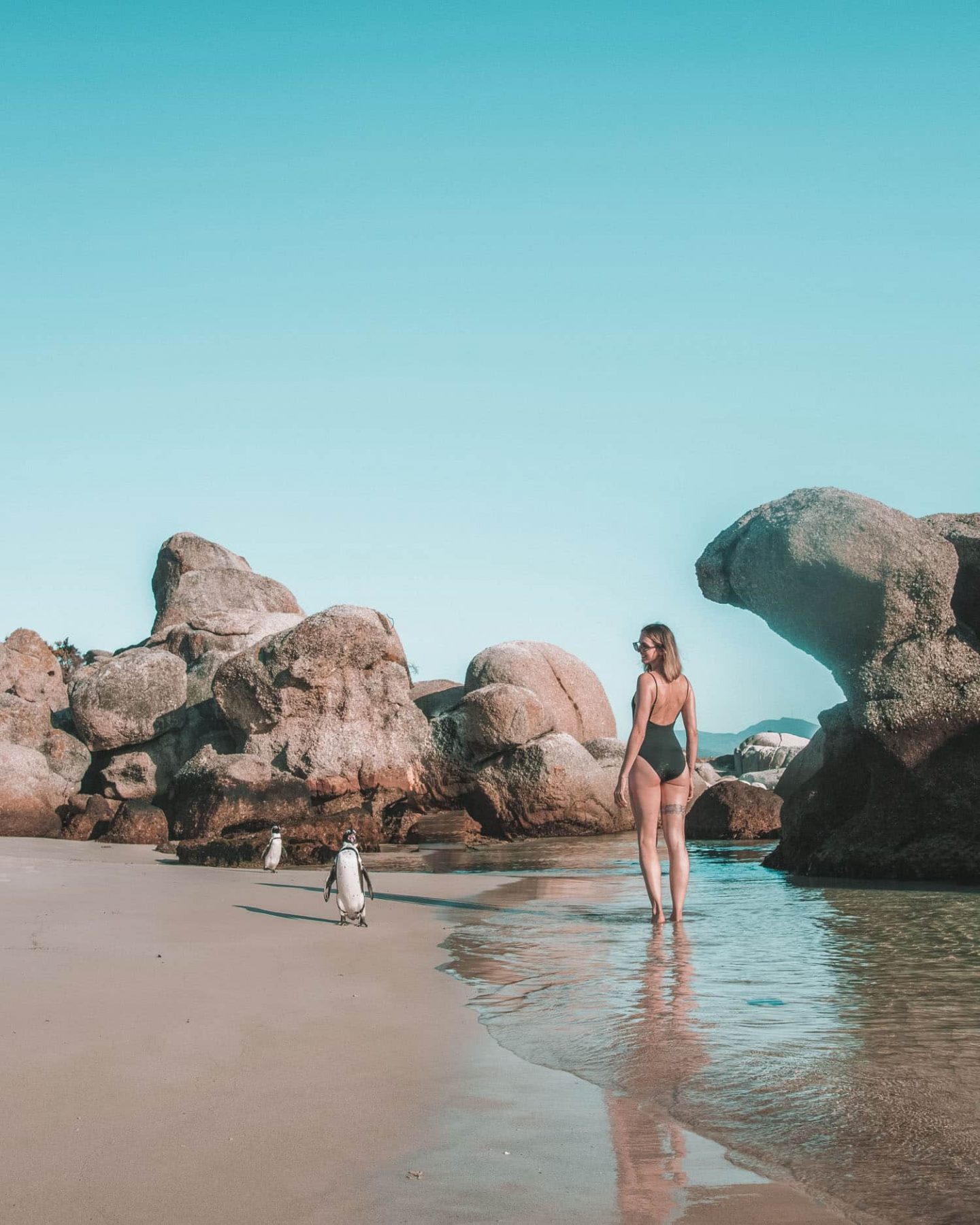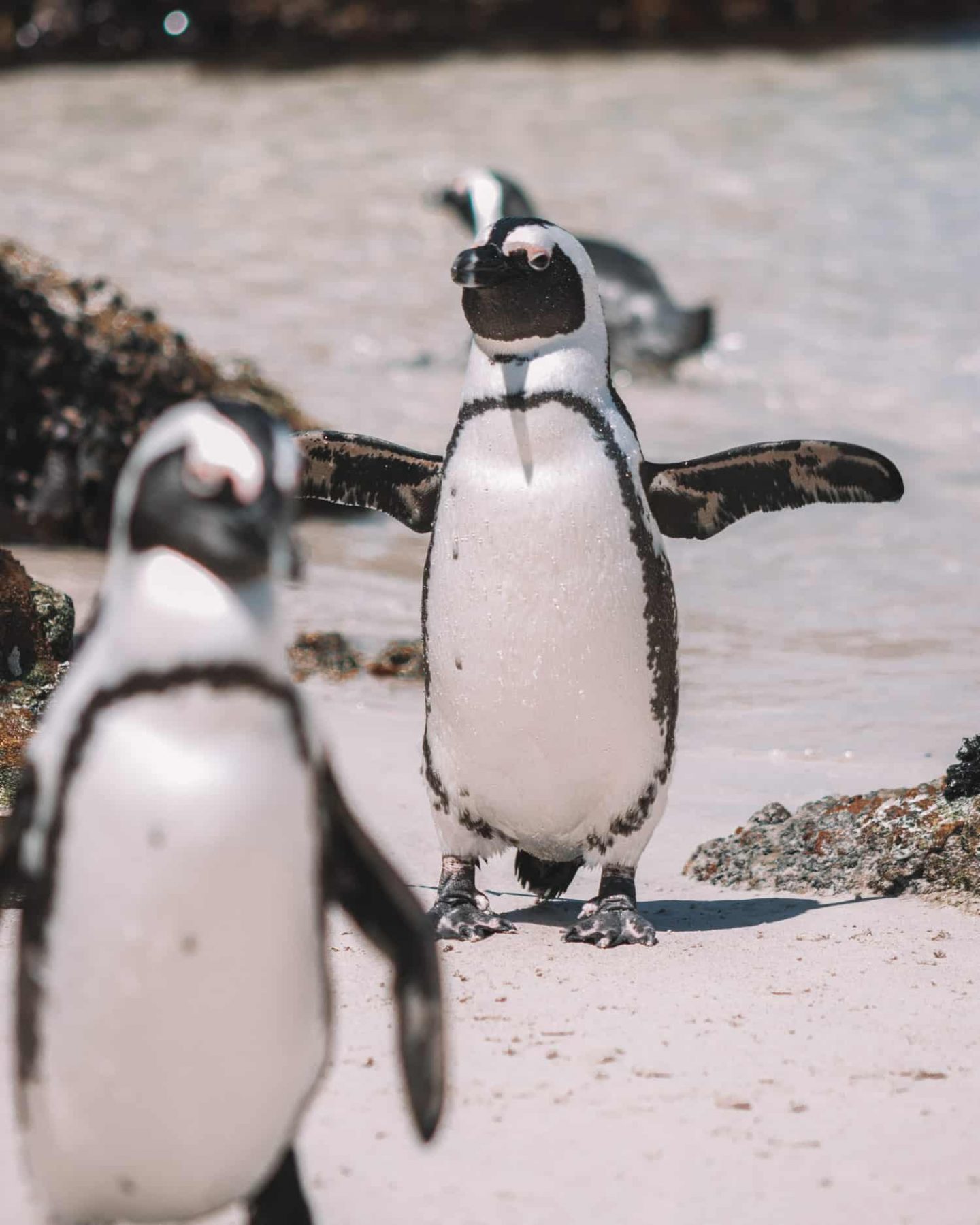 ---
Gansbaai
Distance from Cape Town: 163 km (2-hours)
How to get there: Rent a car or join a tour
Okay. Before we get into Gansbaai, here's a disclaimer:
If you want to go on a day trip from Cape Town to scare yourself shitless with great white sharks, make sure that you go with an ETHICAL tour provider.
Most companies bait the water (which I think is wrong). It changes the sharks' behaviour and makes them associate us with food.
Look out for operators that don't guarantee a sighting. That's how all wildlife activities should operate. You don't want to support a glorified petting zoo.
That being said, if seeing a great white shark isn't on your bucket list, spend the day at Walker Bay Nature Reserve. It's a stunning coastal reserve that bird watchers will love.
Photo Op Tip: Don't miss out on exploring the Klipgat Caves! You can snap a pic of your silhouette against the backdrop of the ocean.
---
Garden Route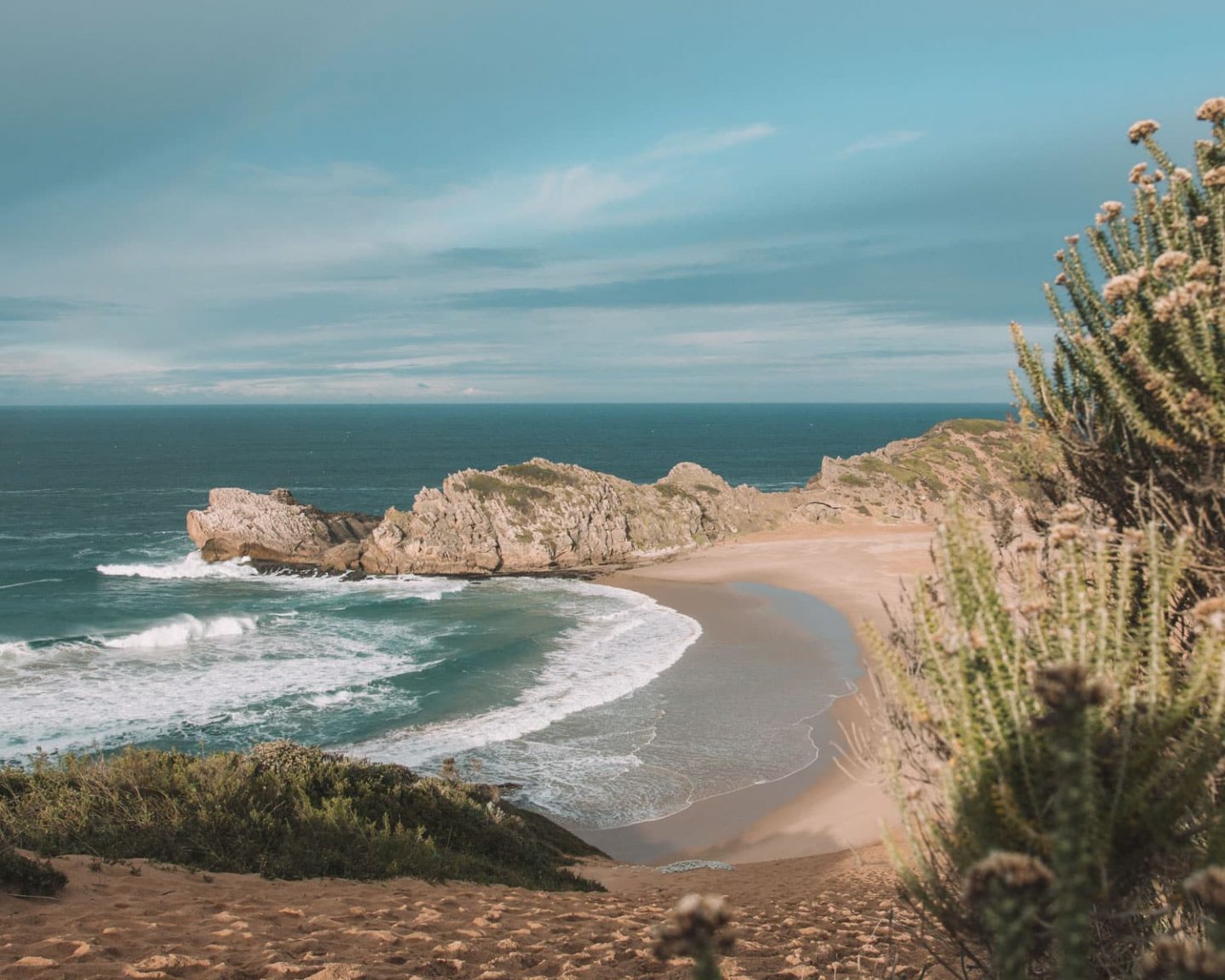 Distance from Cape Town: 384 km (4-hours)
How to get there: Rent a car
The Garden Route isn't technically a day trip from Cape Town.
However, if you don't mind an early morning wake-up call, you can reach Mossel Bay within 4-hours.
From there, you could get your adrenaline with the Mossel Bay Zip Line. It's the longest over-ocean zipline in the world!
You can continue your drive up to George or the Wilderness and stop along the coast to explore the beaches before heading back to Cape Town.
Read More: An Epic One Week Garden Route Itinerary (Detailed)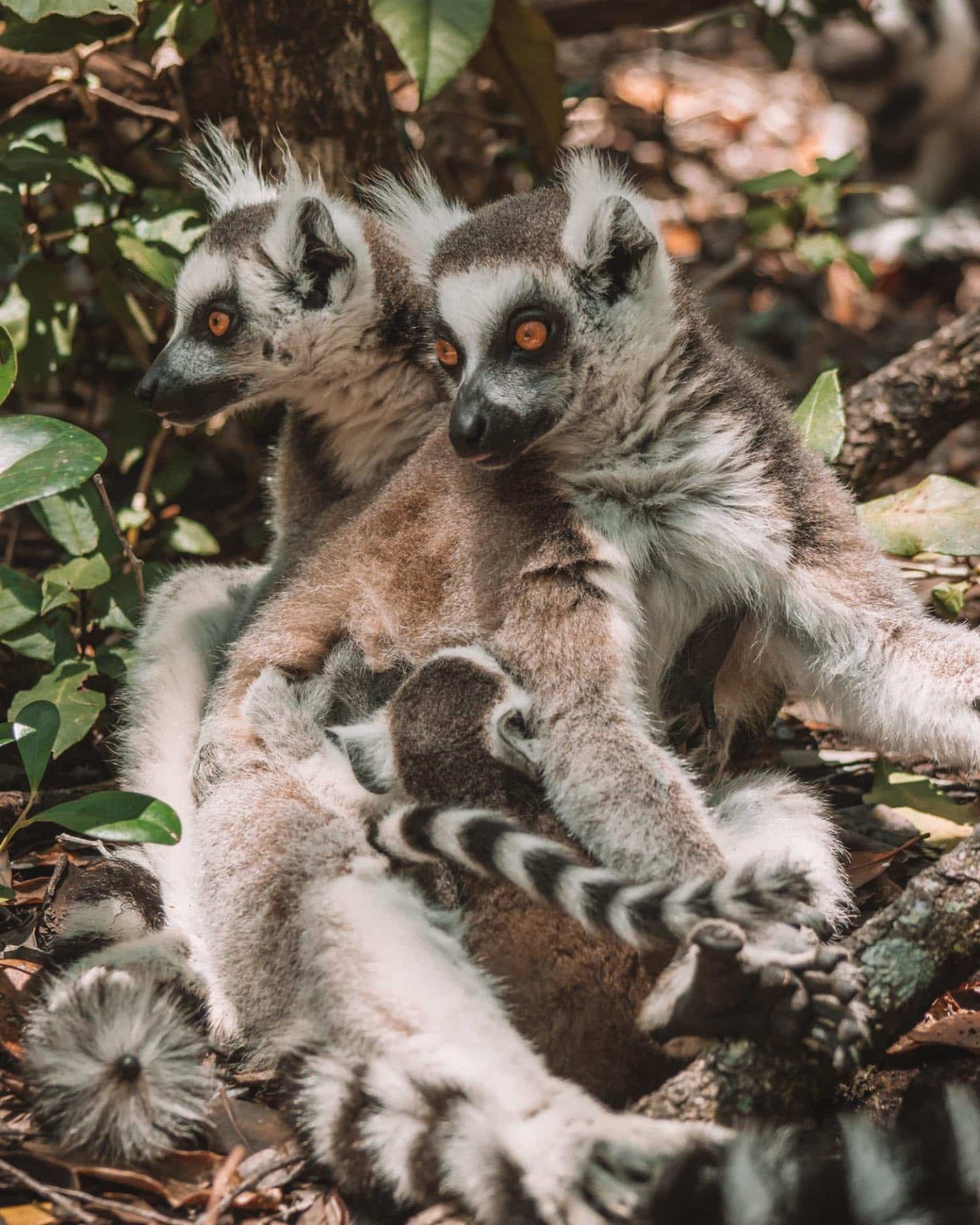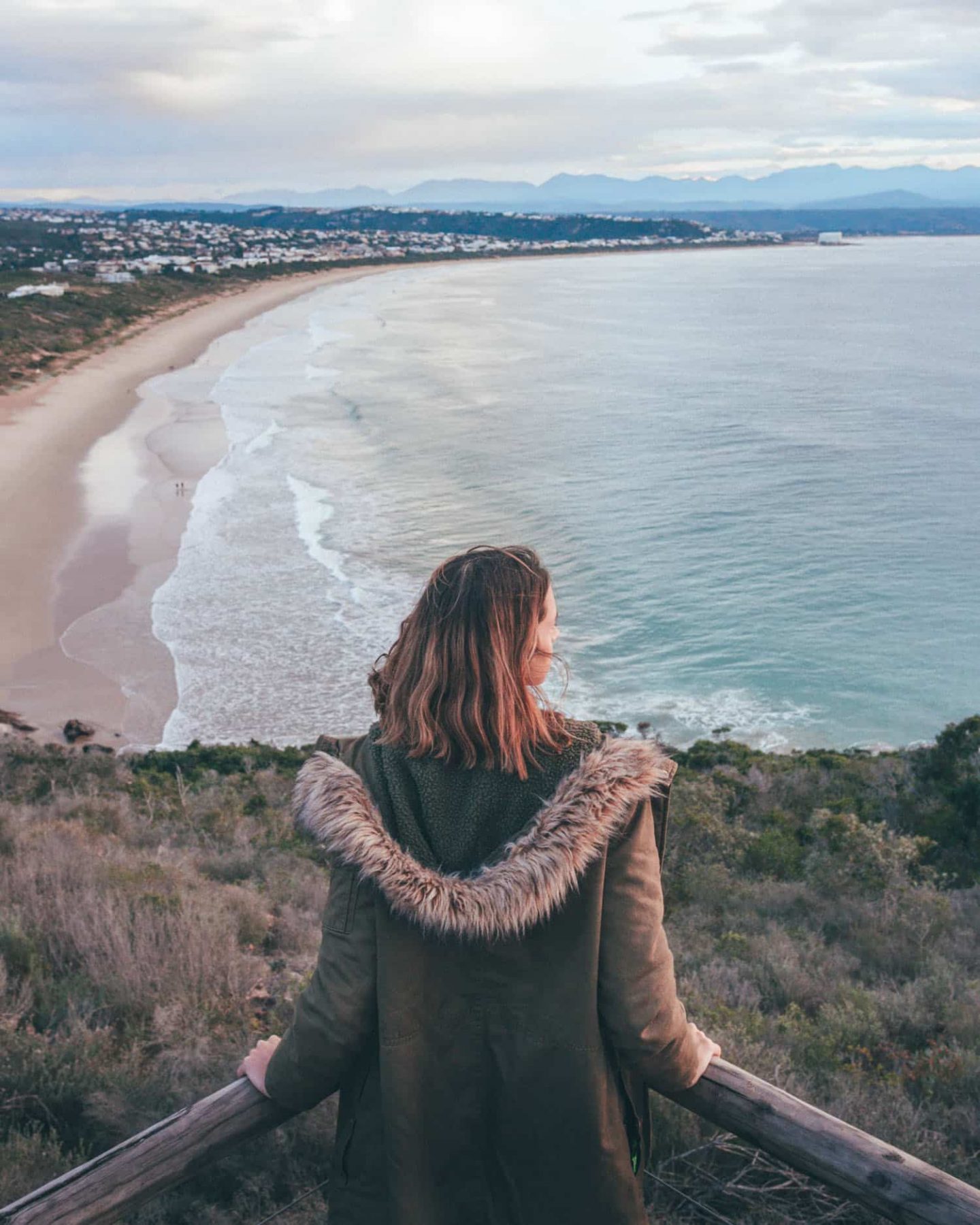 ---
Klein Karoo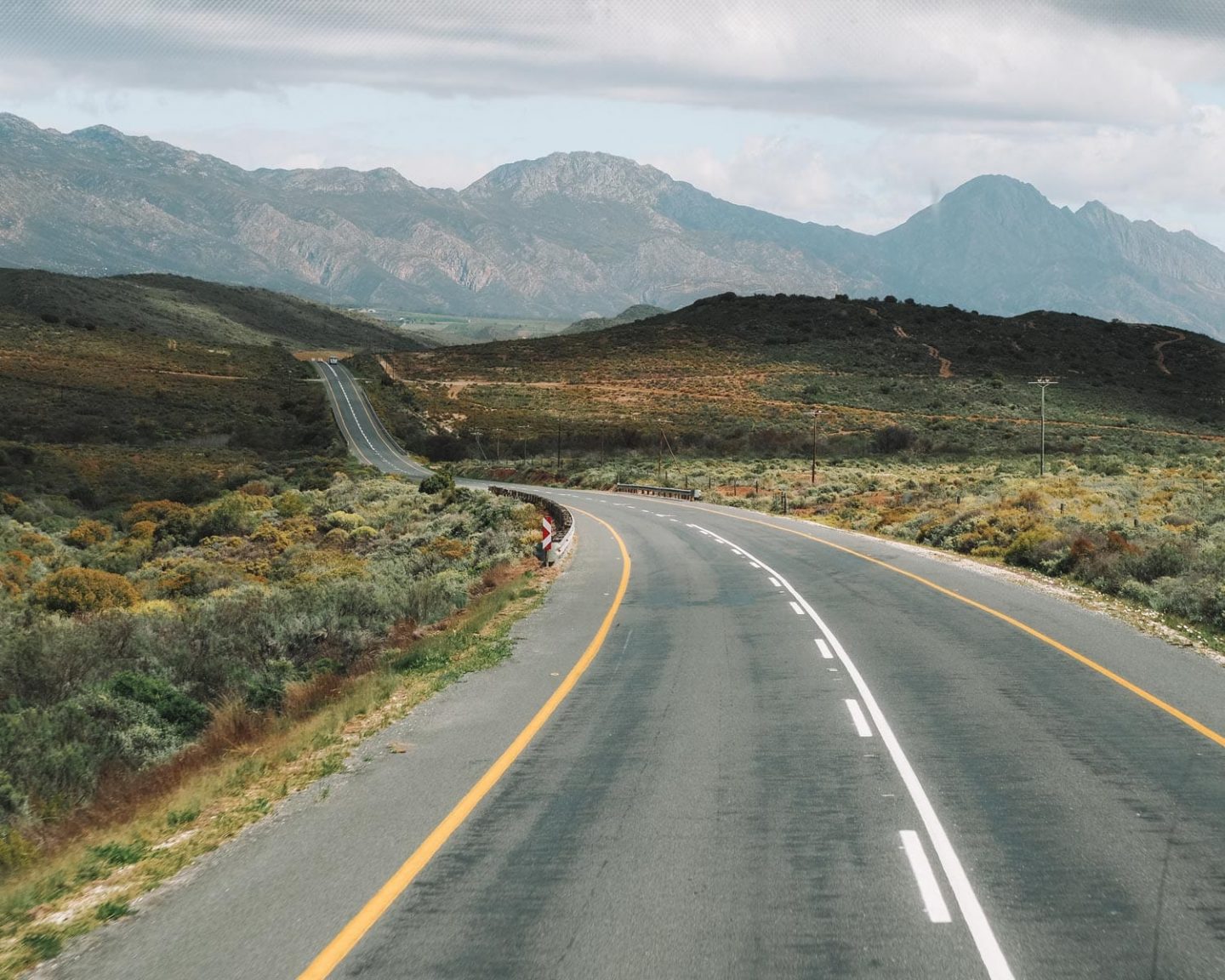 Distance from Cape Town: 218 km (2-hours 30 min)
How to get there: Hire a car 
Swap Cape Town's mountains and coastline for the dusty desert plains of the Klein Karoo. 
It's an easy day trip from the Mother City and meanders along the famous Route 62 (another one of South Africa's scenic roads). 
Oudtshoorn: Book a meerkat tour and hangout with Timon and his mates.
Swellendam: Visit the oldest settlement in South Africa!
Klein Karoo Wine Route: Sip your way through Montagu, Barrydale, Ladismith, Calitzdorp, Oudtshoorn, De Rust, and Herold
Swartberg Pass: Go on a drive up Swartberg Pass. The 23.8km stretch of road had breathtaking views and should take an hour to complete without stops.
Read More: Staying At Schoone Oordt Country House in Swellendam
---
Tulbagh
Distance from Cape Town: 121 km (1hr 30 min)
How to get there: Hire a car
Tulbagh is a small town situated in the "Land van Waveren" mountain basin. It's flanked on three sides by towering mountains and is a haven for wine aficionados and those looking for a tranquil city escape.
While this is a list of places to visit outside of Cape Town for the day if you have the time book a night at La Bruyere Farm. You can stay in a dome right on the water's edge and wake up to unmatched views of Tulbagh's natural scenery.
---
Cederberg
Distance from Cape Town: 176 km (2-hours)
How to get there: Hire a car
Calling all hikers and astrophotography geeks! You don't want to miss out on a day trip to Cederberg.
Only a 2-hour drive from Cape Town, the landscape is vastly different from the Mother City. Expect towering rock formations and dramatic natural scenery.
Spend your day tackling a hiking trail, bouldering at Rocklands, swimming in rock pools or staying after sunset to catch a glimpse of the Milky Way.
Read More: How to Photograph the Milky Way (Step by Step!)
---
Matjiesfontein
Distance from Cape Town: 234 km (2-hours 30-min)
How to get there: Hire a car
Matjiesfontein is an irresistible Cape Town day trip for history buffs. It's a step back into time on the fringe of the Great Karoo.
The town was founded in 1884 and encapsulates old world charm with its historical attractions.
The Old Post Office: In 1901, Edgar Wallace (a renowned war correspondent and thriller writer) transcribed the first report to the Commonwealth of Queen Victoria's death from the post office.
Pink Church: A stunning photo spot in Matjiesfontein and a good option for those searching for a quirky wedding venue.
Flourmill and Mineral Waterworks: Here you'll find the first artesian well in South Africa and the first windmill used to generate electricity.
Lord Milner Hotel: The Lord Milner Hotel has beautifully preserved its Victorian-era style buildings. If you can't spend the night, plan to have lunch at The Dining Room. Eat yourself into a food coma with a Victorian setting backdrop and period antiques.
---
Kogel Bay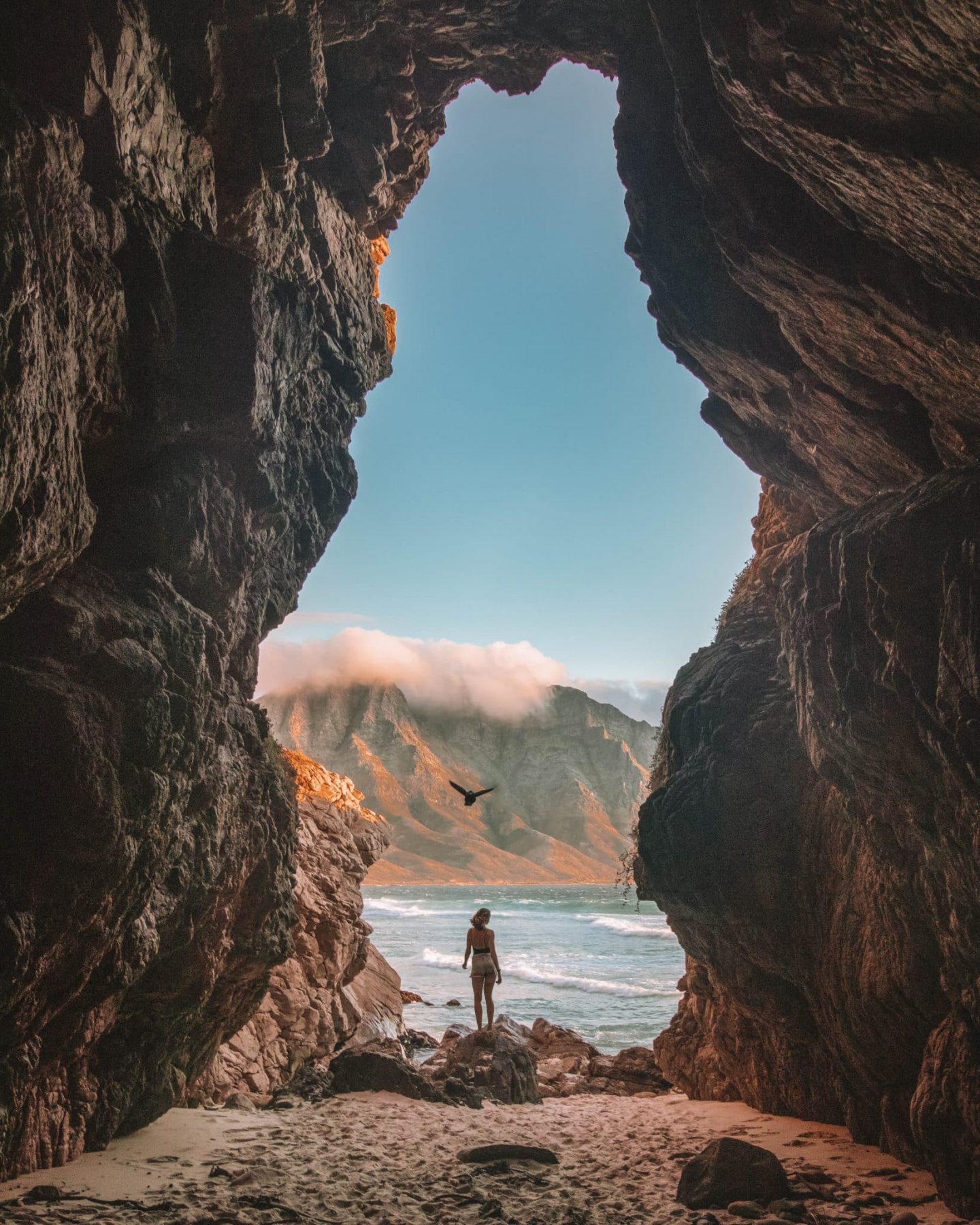 Distance from Cape Town: 70 km (1-hour)
How to get there: Rent a car
Last but not least, one of my favourite short road trips from Cape Town is the glorious Kogel Bay.
This beautiful stretch of sand is only an hour from the Mother City, and it has absolutely killer sunsets.
Time your trip with the low tide if you want to explore Kogel Bay's cave! Pack a picnic and enjoy a secluded beach day with jaw-dropping mountain and beach views.
---
Which of these day trips from Cape Town are you adding to your "must-see" list? Did I leave out any hidden gems? Hit ya gurl up in the comments below!
---
? If you like it, then you should put a pin on it! ?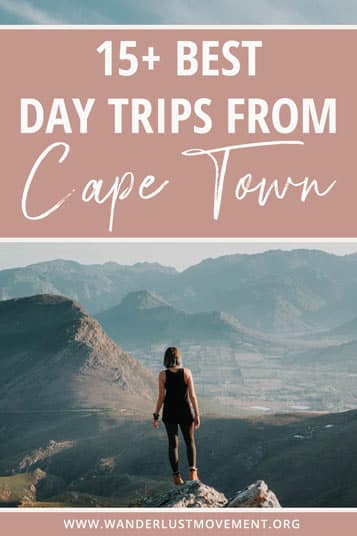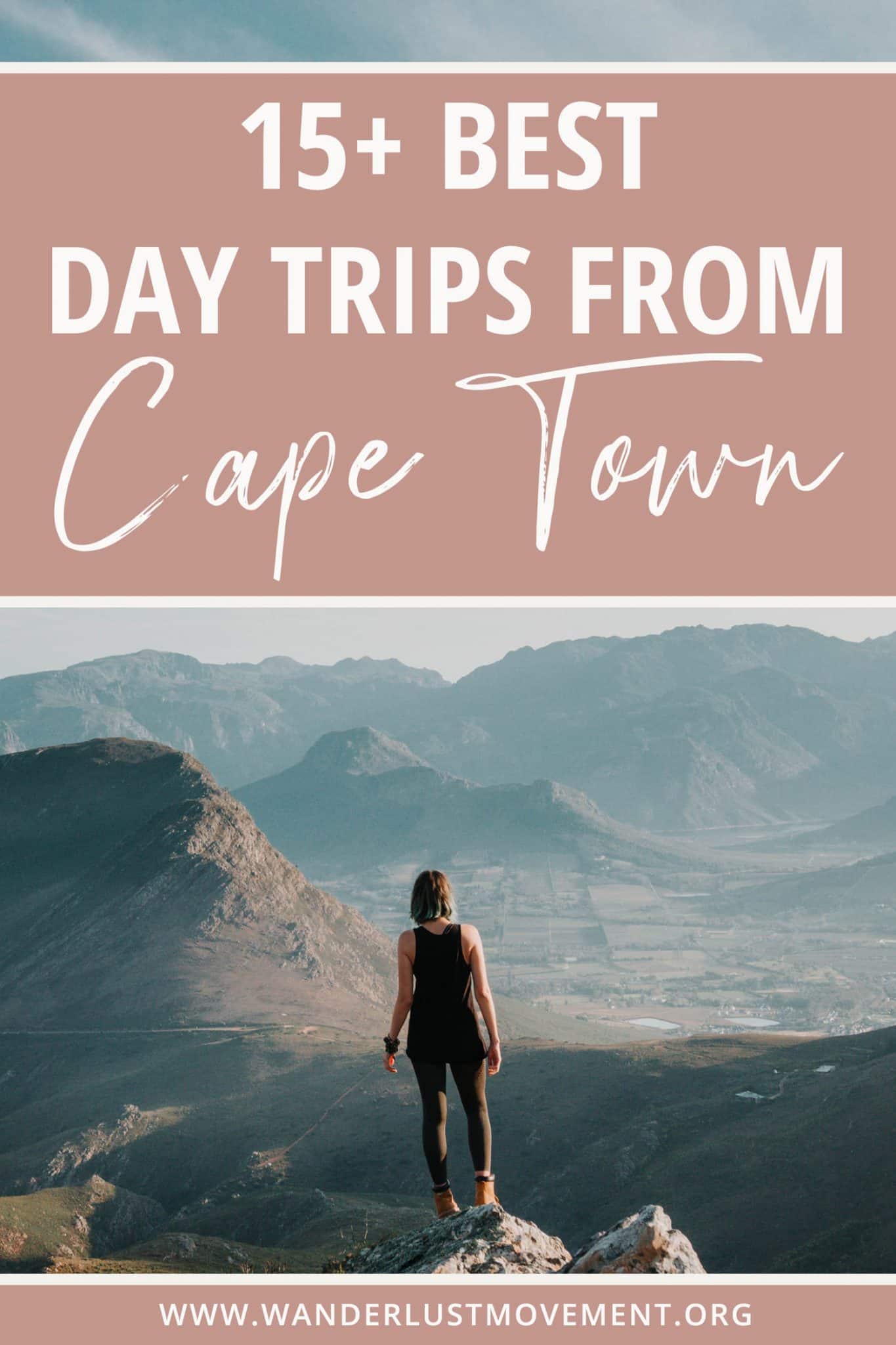 Hop into your car and explore some of the best day trips from Cape Town! Travel to Hermanus, Stellenbosch, Cederberg and more!