Hello, my name is Lauren, and I'm an introvert.
As someone who needs A LOT of alone time, I thoroughly enjoy solo travel, spending hours alone in my room and if I do get lonely, I have all the voices in my head to keep my company.
I'm also used to the drill when I check into a hotel. There's the usual "hello, how are you", pleasant small talk, I inevitably do something socially awkward, and then I'm shown to my room.
It's not often that I skip over the weirdness, and feel comfortable enough to start chatting away with strangers.
Which is exactly what happened at Makarios on the River! Passers-by would have thought I was some kind of extrovert, blabbing about this and that and doing a considerably less amount of awkward things.
I can honestly say, the only reason this happened was because of the exceptional hospitality that I received. In a matter of minutes, I felt like I was staying with friends, and it was my millionth time visiting them in Kenton-on-Sea.
Here's what it's like staying at Makarios on the River!
How to Get to Makarios on the River
Makarios on the River is located on the Sunshine Coast in the Eastern Cape. The B&B is situated in the secure Nature's Landing eco-resort, and it overlooks the beautiful Bushmans' River.
If you're travelling from Johannesburg, Cape Town or Durban, you can fly into Port Elizabeth International Airport. From there it's a short 1h 30-minute drive to the property.
To get the prices on local flights in South Africa, use TravelStart. There are weekly deals on airfare, and you'll be able to compare local airlines to find the best prices for your travel dates.
For my trip, I decided to include Kenton-on-Sea as an extension of my Garden Route itinerary and a stop on the way to the Grahamstown Arts Festival.
---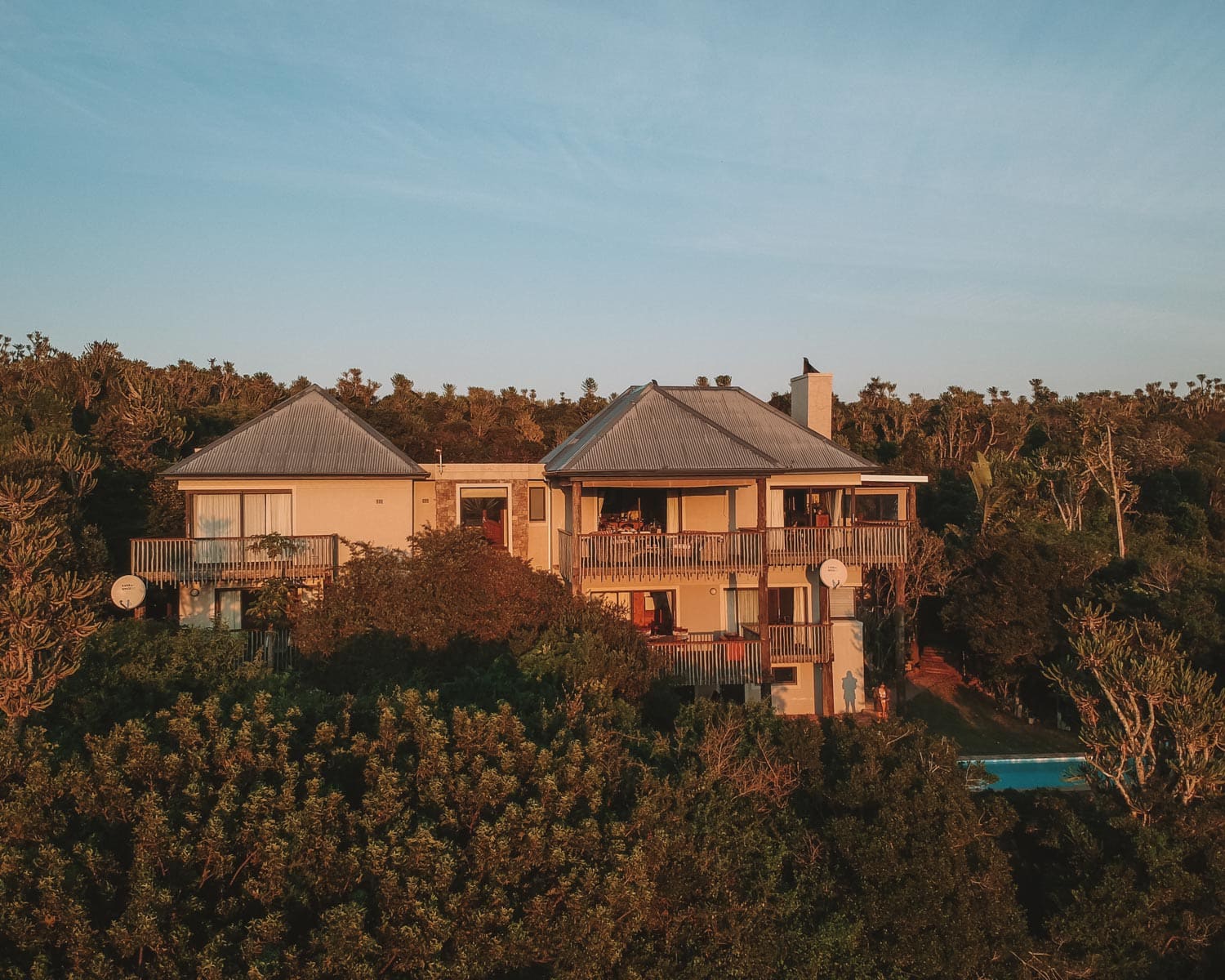 About The Property
Marakios on the River is the definition of tranquil. You won't hear the sound the familiar sounds of morning traffic jams. Instead, you'll be surrounded by chattering birds and the natural beauty of Kenton-on-Sea.
While Makarios is marketed as a B&B, it feels more like you're spending a holiday at your friend's house. Doug and Stella Swanson go out of their way to make you feel welcome in their home and to also get to you know you as a person.
It has none of that sterile hospitality you might find in a hotel. The atmosphere is warm, welcoming, and before you know it, it feels like you've been staying at Makarios for years.
On the estate, there is an airstrip for light aircraft, an abundance of small game, birdlife and if you're lucky you might even see the elusive caracal that's been spotted on cameras!
The property is also home to two beautiful cats and a six-month-old puppy who is full of energy.
One thing to keep in mind is that Marakios do not accept children as guests. It's the type of accommodation for adults that crave the quiet and want a gorgeous sanctuary surrounded by nature.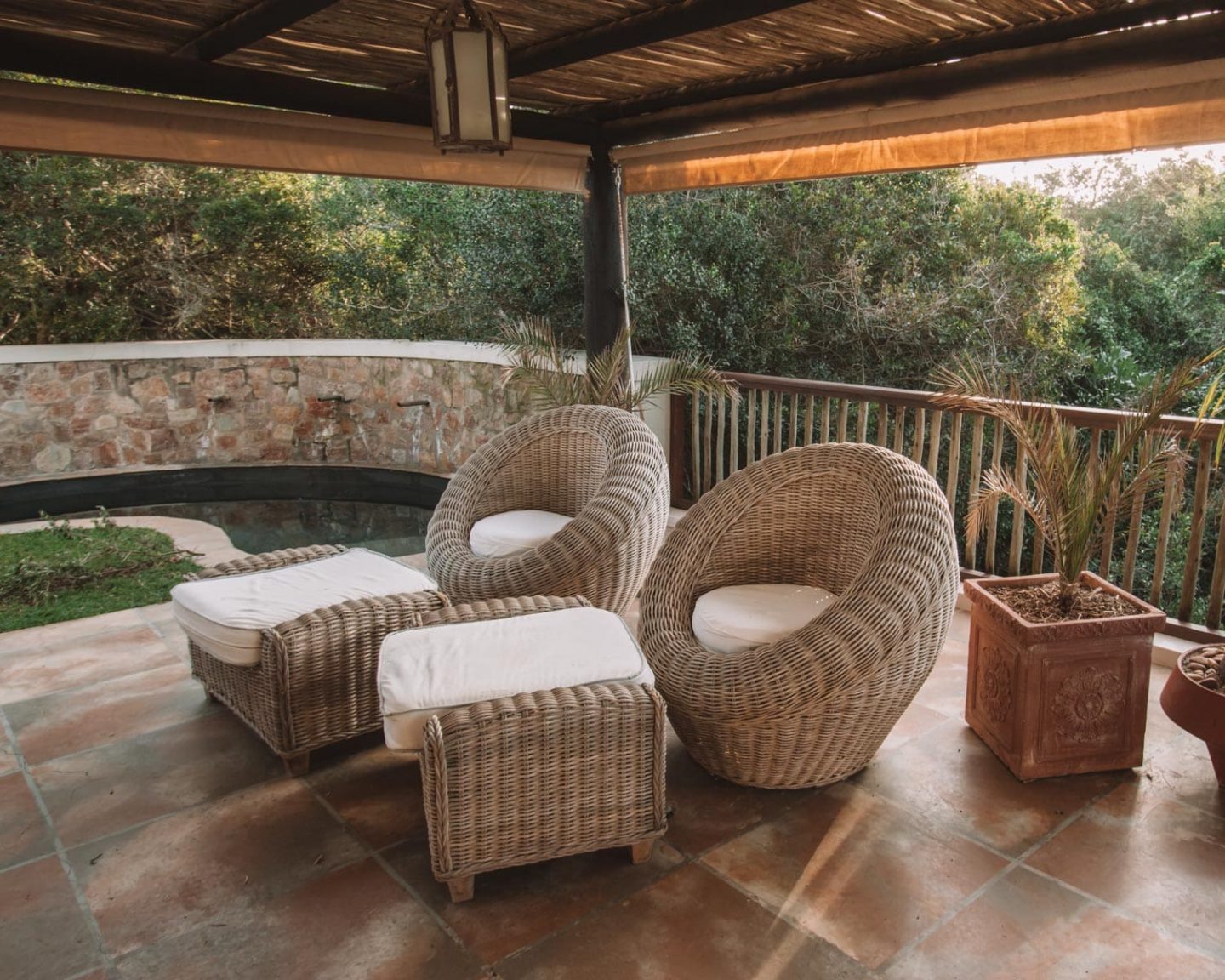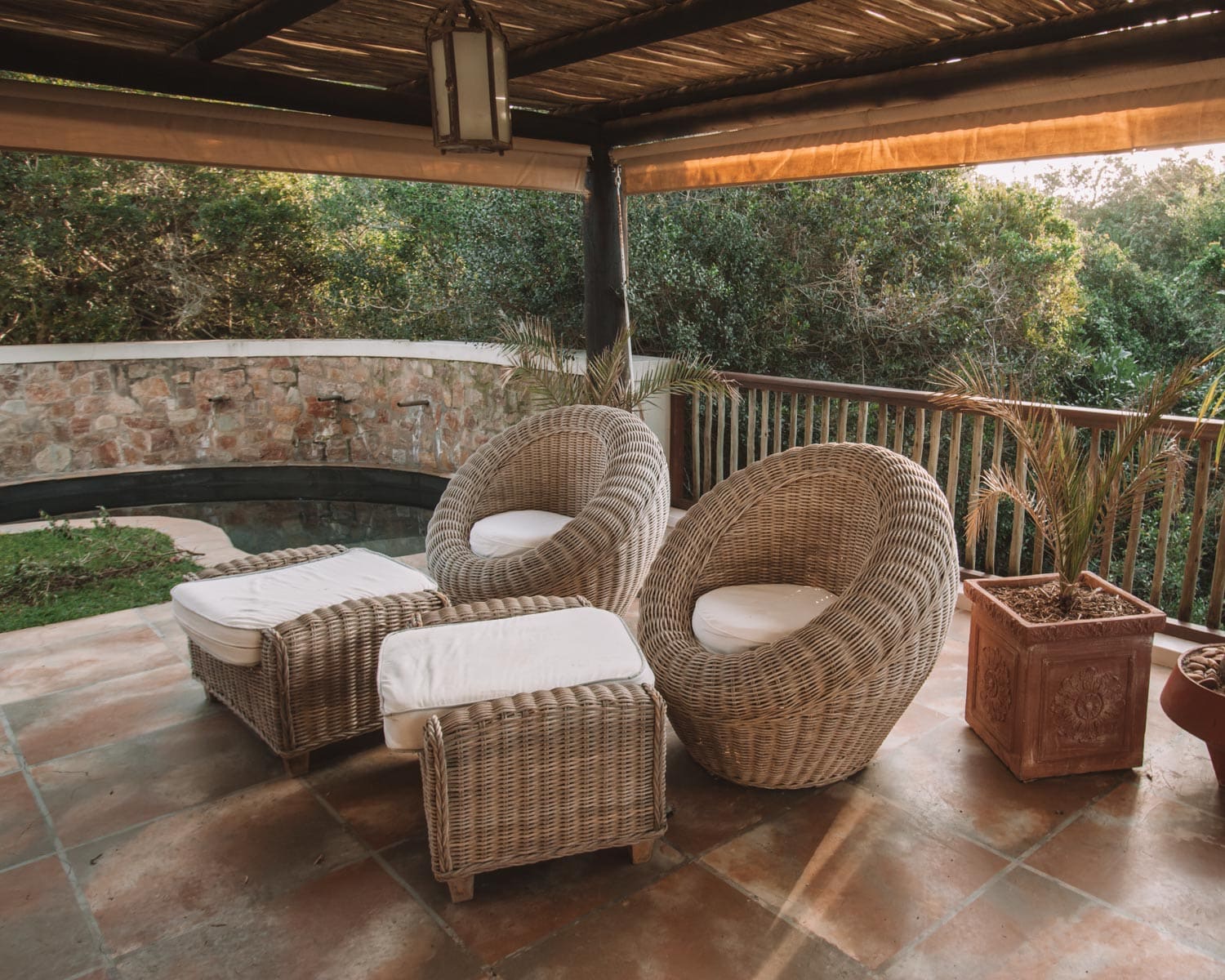 ---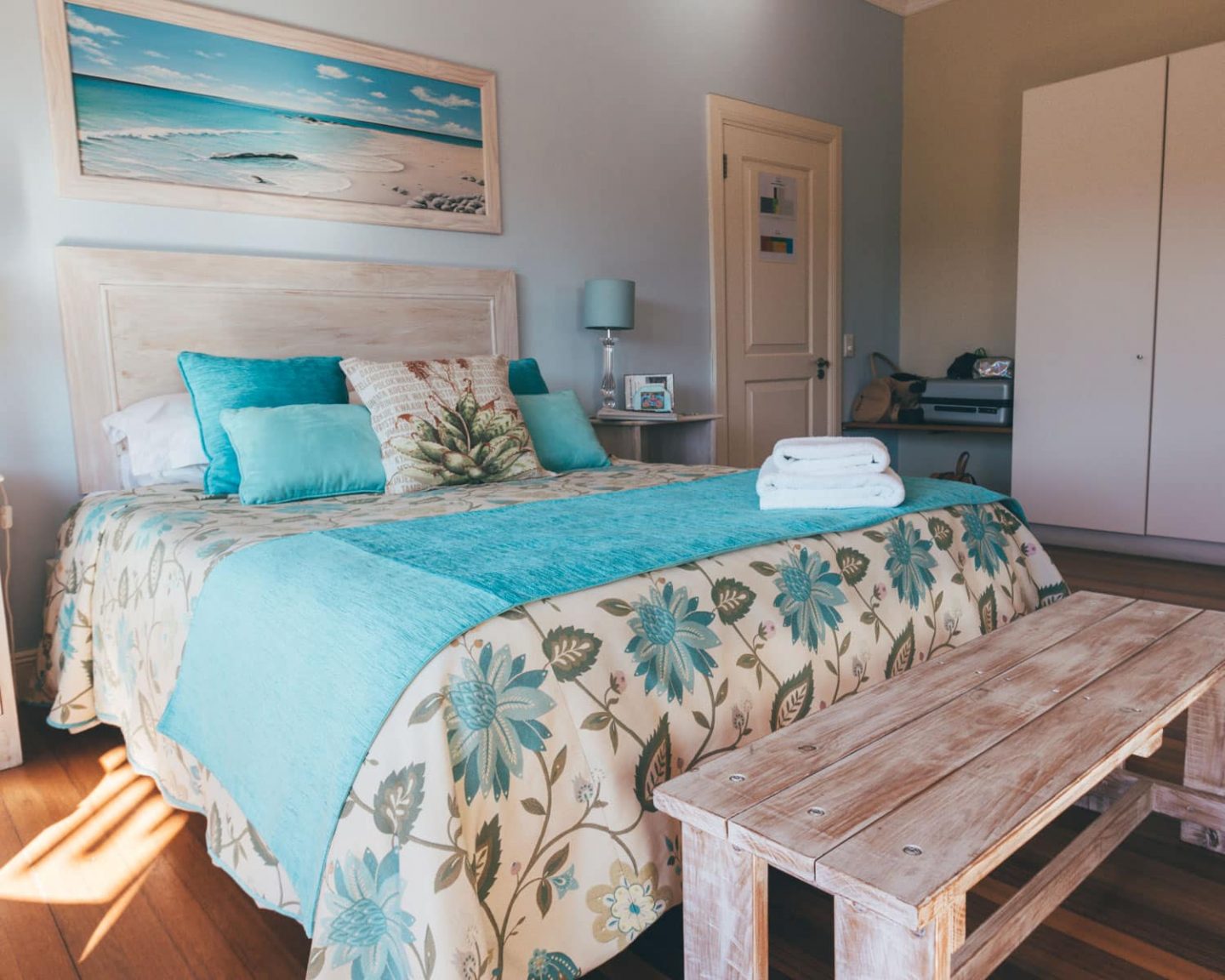 The Rooms
There are four stunning rooms available at Marakios on the River. Each room overlooks the river and has incredible views of the landscape.
When you arrive, you'll also find a massive binder on your bed that's full of the best things to do in Kenton-on-Sea. If you're feeling overwhelmed by the options, be sure to chat with Stella and Doug.
The couple have explored every inch on Kenton and the surrounding areas. They'll be able to give you up to date advice and a few hidden gems to add to your Sunshine Coast itinerary.
Here's what you can expect to find in each room:
• Free WiFi
• Ensuite bathroom with a shower or bath
• Complimentary coffee and tea station
• Complimentary toiletries
• Chocolate on your pillow
• A hairdryer
• Extra-long beds
• A TV with satellite channels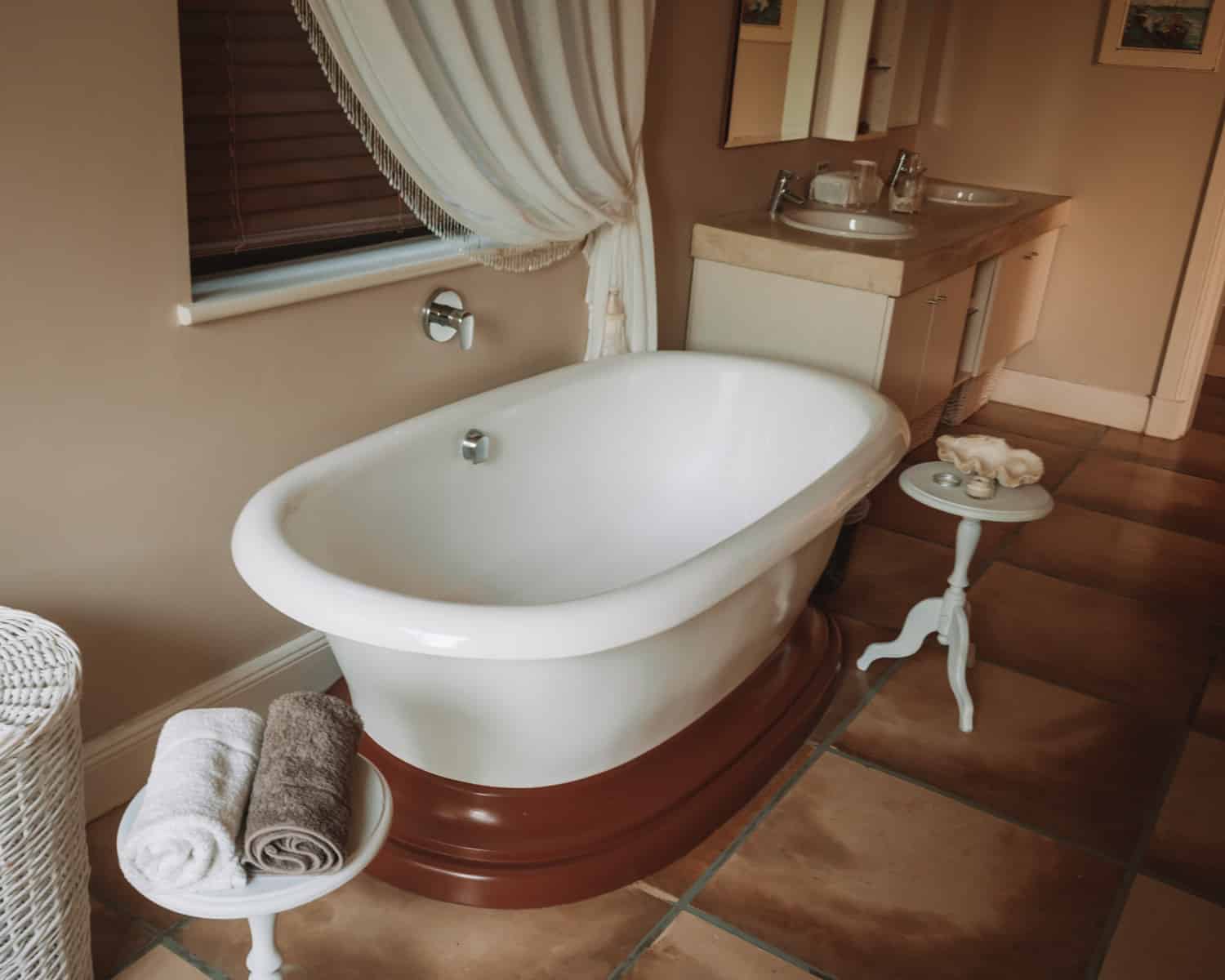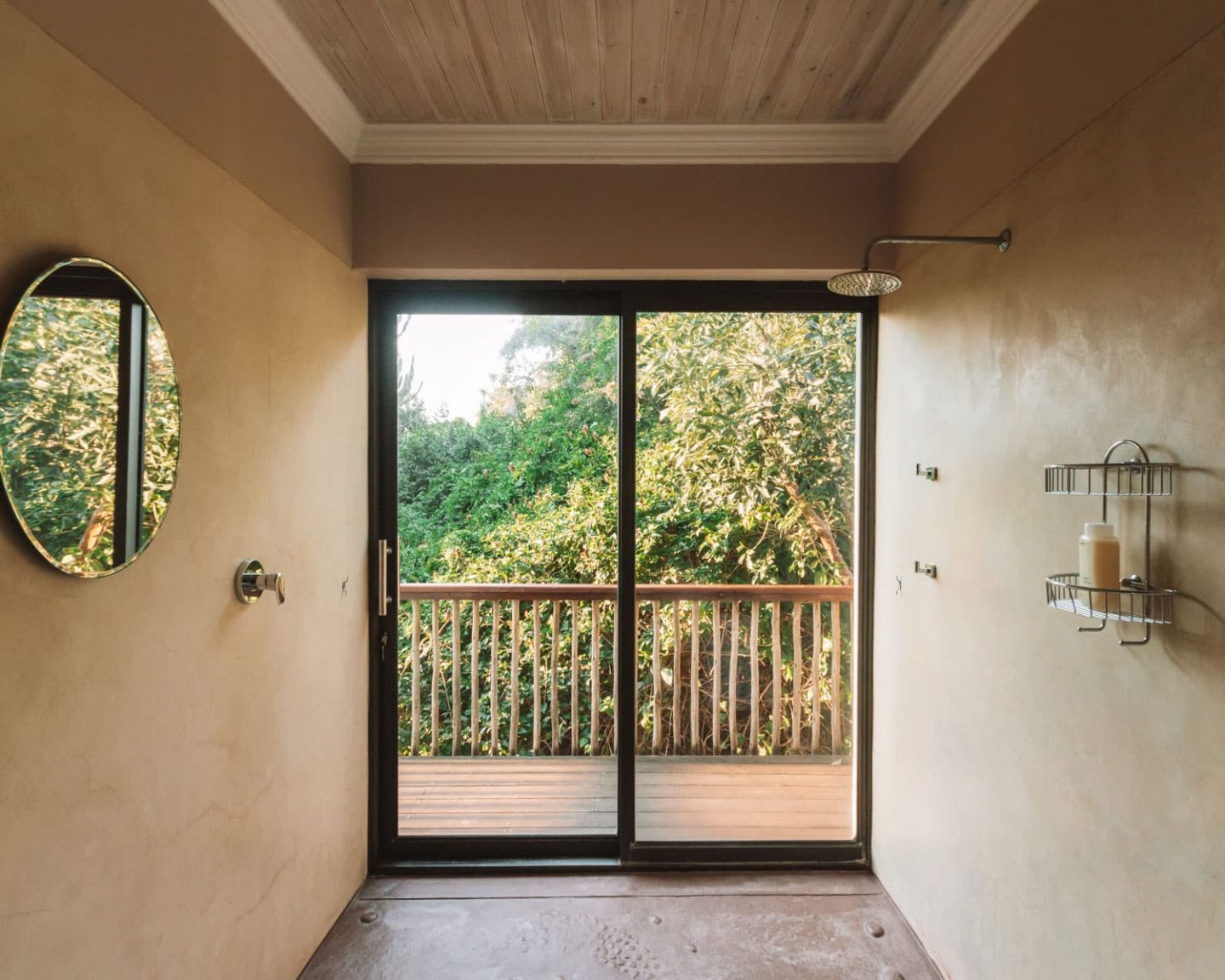 ---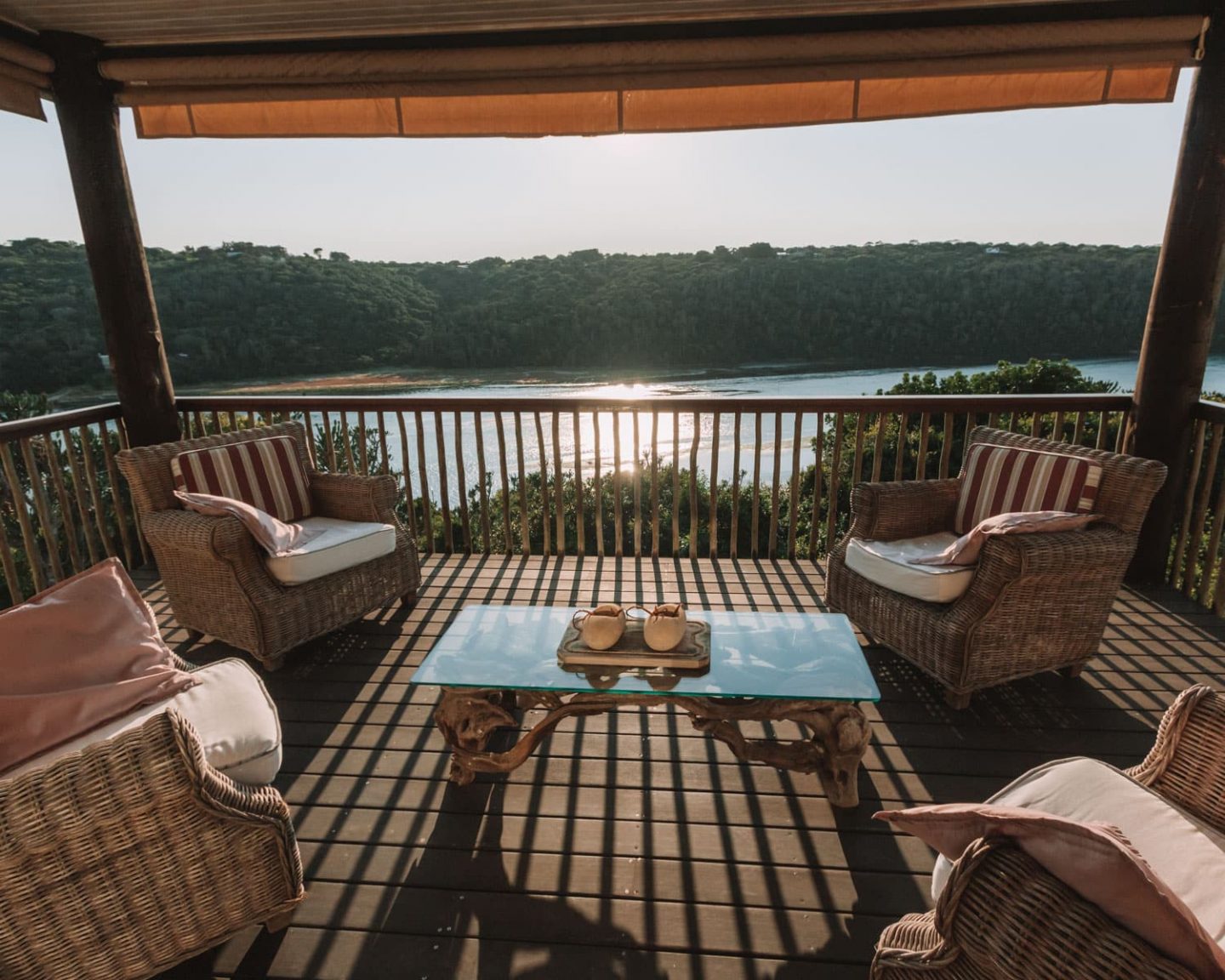 Food + Drink
One of the best things about staying at Makarios is the breakfast! The menu isn't set, and Doug or Stella will whip up something delicious to suit your dietary preferences.
As a hungry vegan, I was offered:
• Soya milk for my coffee
• Fruit salad
• Cereal/muesli
• Baked beans
• Roasted potatoes
• Vegan sausages
• Sauteed mushrooms
• Toast
For lunch and dinner, you'll need to venture off into Kenton-on-Sea. The kitchen at Makarios is not available for guests to use, and guests are requested to avoid eating in their rooms.
Here are some of the best food spots in Kenton-on-Sea:
Stanley's: Stanley's is a scenic little restaurant located a few minutes outside of Kenton. Ask Doug and Stella to book you a table for dinner, and you'll have a stunning view of the sunset! The only downside is that vegans only have one thing to choose from, which is the vegetable platter.
The House Planner: The House Planner is the best place in Kenton to come for brunch, lunch or a decent cup of coffee. There's an outdoor seating area that overlooks the ocean, and it's STUNNING!
Homewoods Restaurant: Homewoods is within walking distance of one of the best beaches on the Sunshine Coast, Kariega Beach. It's a good place for a drink, and they often have cocktail specials.
---
What to Do in Kenton-on-Sea
Addo National Park: Makarios is only a one-hour drive from Addo National Park. It's the only place in the world where you can spot the Big 7 (lion, elephant, leopard, buffalo, rhino, southern right whale and the great white shark). Addo is one of my favourite national parks in South Africa, and I've had some incredible self-drive experiences here!
Sibuya Game Reserve: If you don't want to drive all the way to Port Elizabeth to see some wildlife, go to Sibuya Game Reserve. It's only 10-minutes from Makarios, and you can book day trips with an experienced local guide.
Horse Riding: There are horse trails that wind along the local beaches, and you can sign up for overnight options as well.
Kiteboarding: Kenton-on-Sea is a prime spot for kiteboarding in South Africa. You'll find the best conditions at the mouth of Bushman's River and Cannon Rocks. Plan your trip to Kenton-on-Sea in January and attend the Cannon Rocks Kiteboarding Classic. It's a kiteboarding festival that attracts riders from all over the world!
Kayaking: Makarios on the River has a kayak that guests can use to explore the Bushman's River. You'll need to know the tides as you might find it exhausting/impossible getting back if you have to paddle against the current.
Go on Day Trips to Nearby Small Towns: Don't spend your entire trip in Kenton-on-Sea, there are quite a few nearby towns that worth exploring. Some of the top ones you should add to your list include Bathurst (30 mins away), Port Alfred (22 mins away) and Grahamstown (44 mins away), especially for the Arts Festival!
Read More: How to Visit Addo National Park: A Complete Self-Drive Safari Guide
---
What I Think of Makarios on the River
Makarios on the River is the perfect getaway for couples, but you'll need to plan your trip here around the type of holiday you're after.
In the winter months, Kenton-on-Sea is quiet, giving you the chance to soak up the day-to-day life on the Sunshine Coast and get into RnR mode. During the summer, there is a completely different vibe. There's a lot more going on, and Bushman's River is full of boats and people exploring every inch of the town.
For those planning a Garden Route trip, Makarios and Kenton are well worth the extra couple of kilometres.
The Sunshine Coast is a hidden gem, and the Eastern Cape is one of the best places to experience an authentic side of South Africa that isn't curated for tourists.
Thank you for Makarios on the River for inviting me to their property! As always, all opinions are my own.
---
Psst…Want more South Africa travel inspiration? Check out my other posts:
Did you find this post useful? Save it for later on Pinterest!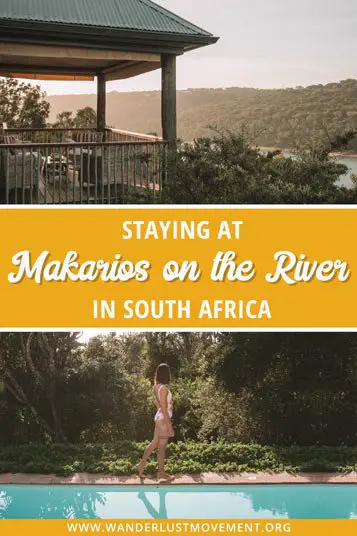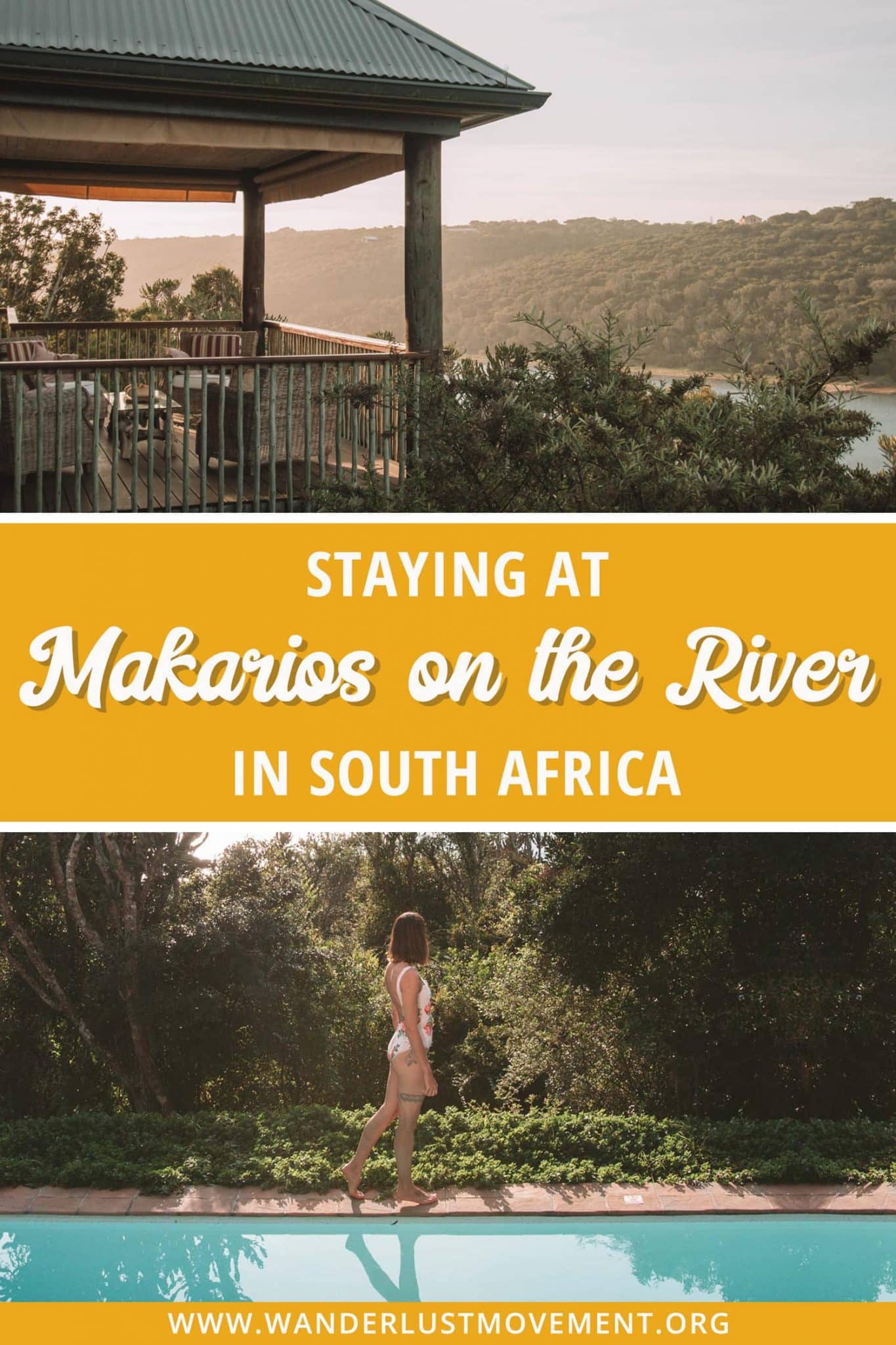 Makarios on the River is a beautiful bed & breakfast in Kenton-on-Sea. You'll be in prime position to explore South Africa's Sunshine Coast!