Last Updated on September 10, 2021 by lauren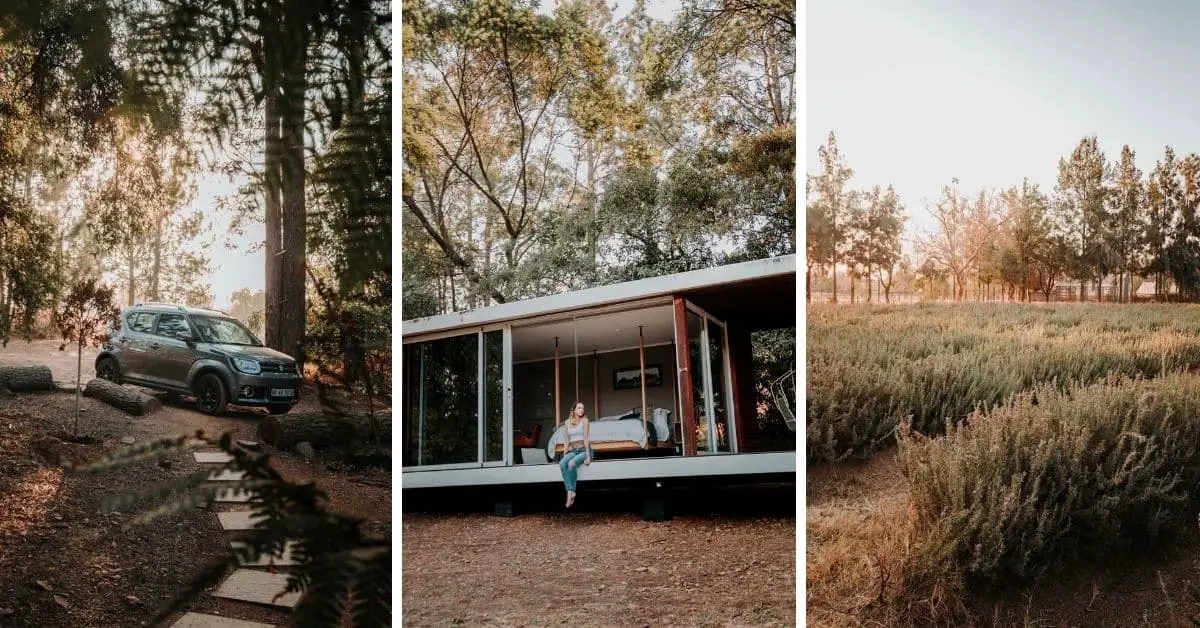 Growing up in Gauteng, I had a list of reasons why the province is boring, dull and the least interesting to look at.
Then I ended up spending lockdown here. ?
Whelp.
The good news? It's forced me to get out of my head and look at Gauteng with new eyes.
With interprovincial travel banned, I spent countless hours on Instagram, Google, Airbnb, and Booking.com searching for new hiking trails, things to do and unique places to stay near Johannesburg.
I needed to get my travel fix dammit! And I wasn't going to let my past opinions of Johannesburg stop me from getting out the house and exploring.
Then I stumbled across Rosemary Hill's Zenkaya cabin and in the famous words of Liz Lemon, I knew "I had to go to there".
So I packed my bags and my mom in the car, and we drove to Pretoria to spent one night in a bespoke secluded cabin in the woods.
But did Rosemary Hill Farm live up to the hype? Here's a review of my experience!
Psst…Want more travel inspiration for Johannesburg and South Africa? Check out these other posts:
How to Get to Rosemary Hill Farm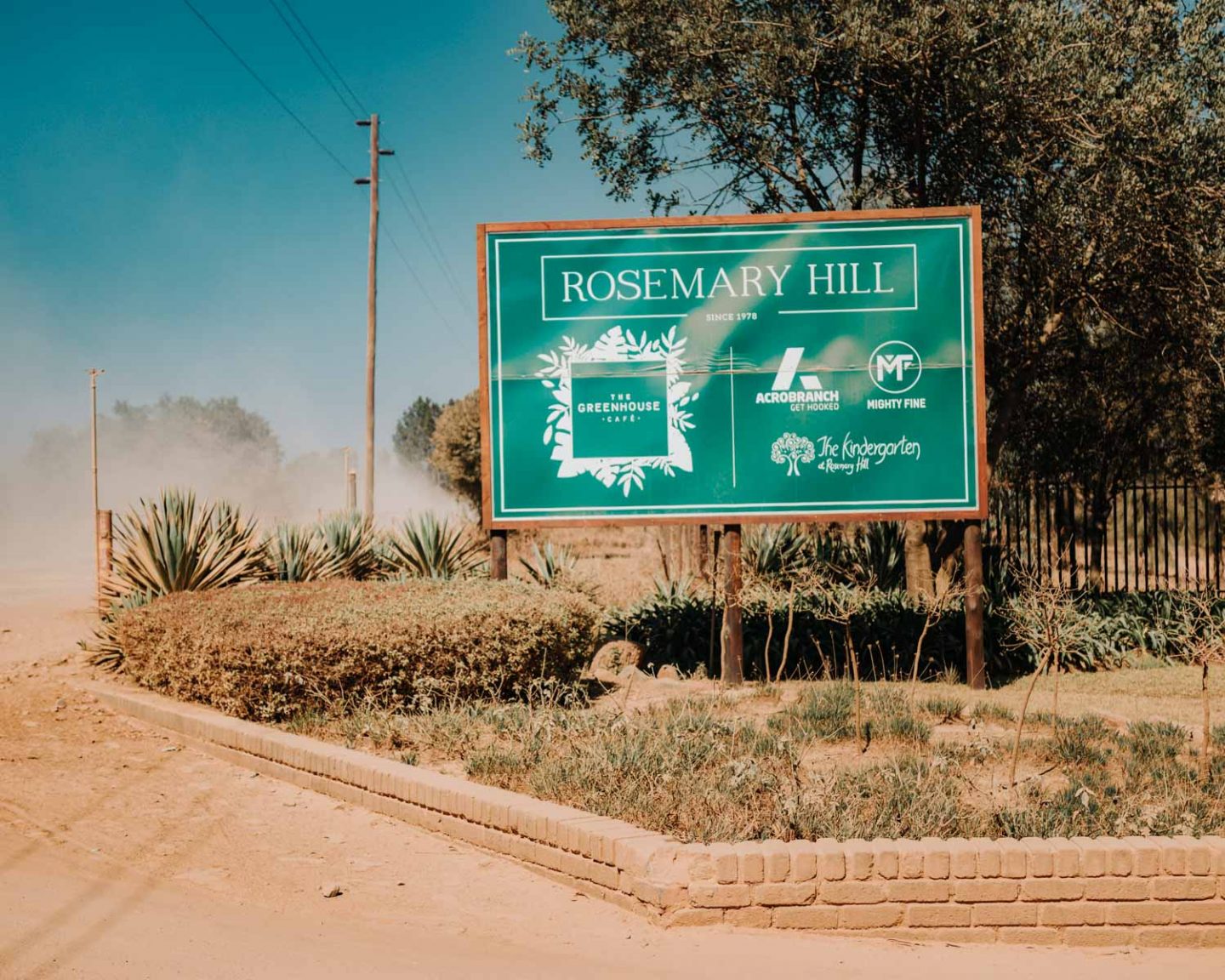 Rosemary Hill Farm is the perfect weekend getaway from Johannesburg. It's a 1-hour drive from the City of Gold and is situated on the eastern outskirts of Pretoria.
There is an R13.00 toll gate (don't forget cash or your credit card!) at the exit 18 offramp for Boschkop/Donkerhoek.
After paying your toll, turn right and continue onto a dirt road (R964) for 2km until you see the giant Rosemary Hill Farm sign.
Travelling from elsewhere in South Africa? Fly into OR Tambo (it's the closest airport) and hire a car.
Read More: Stay In A Secluded & Charming Forest Cabin in Dullstroom
---
About Rosemary Hill Farm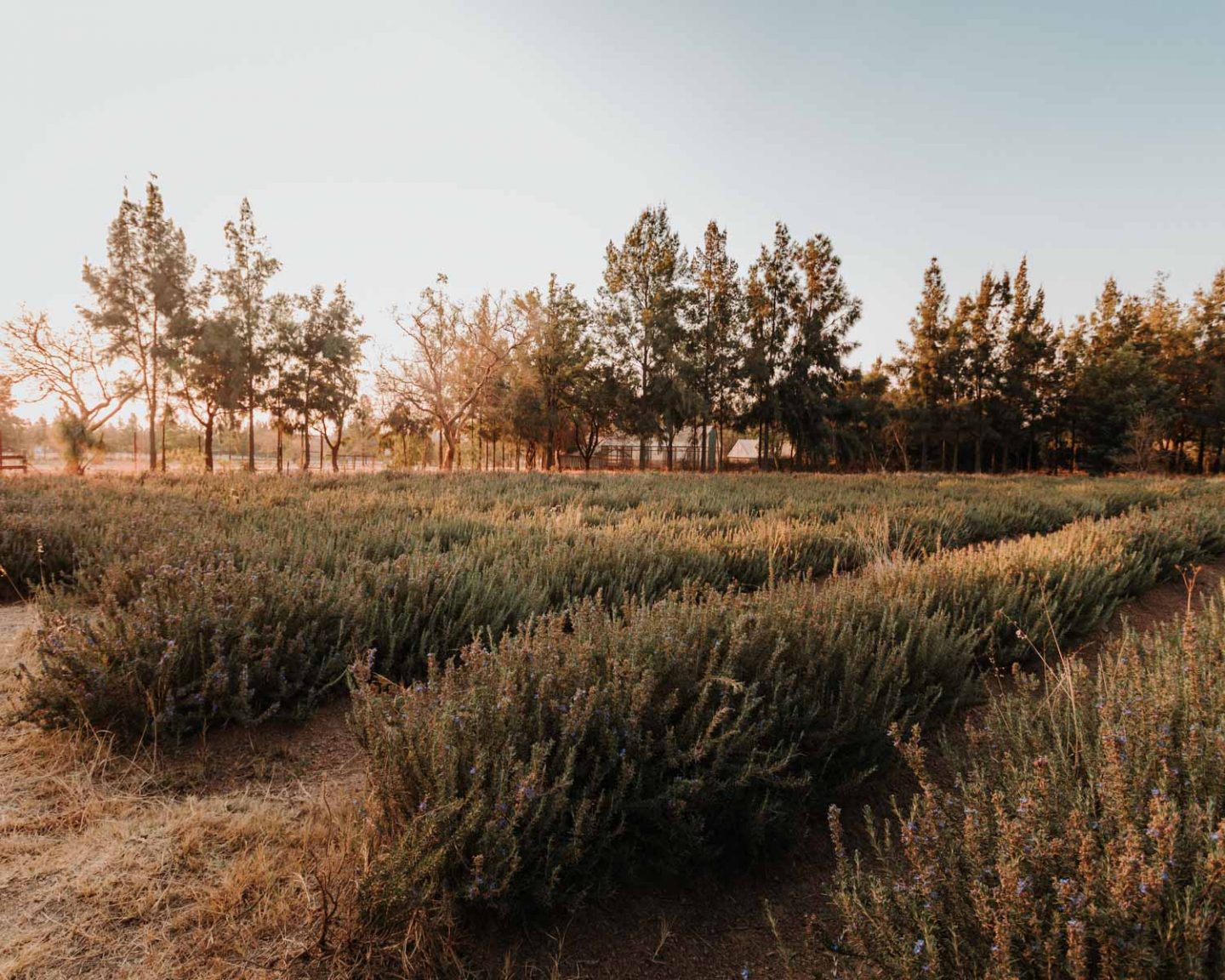 Rosemary Hill is a gorgeous family-run organic farm.
Sustainability is one of the property's key ethos, and it's reflected in their approach by:
Supporting local businesses.
Making compost from food waste.
Planting over 30,000 trees.
Not using bleached bread flour.
Using energy-efficient lighting.
Using 100% biodegradable toilet paper, takeaway containers and coffee cups.
It's a place where adventurous travellers can escape to reconnect with nature by exploring the nearby trails, indulging in delicious food and staying in secluded, bespoke accommodation.
There is also an on-site wellness centre that includes a fully-equipped gym (complimentary to guests), a communal pool with a bar and a dance studio.
Read More: Stay in a Luxury Cabin at Rosemary Hill With a Wanderlust-Worthy Hammock Bed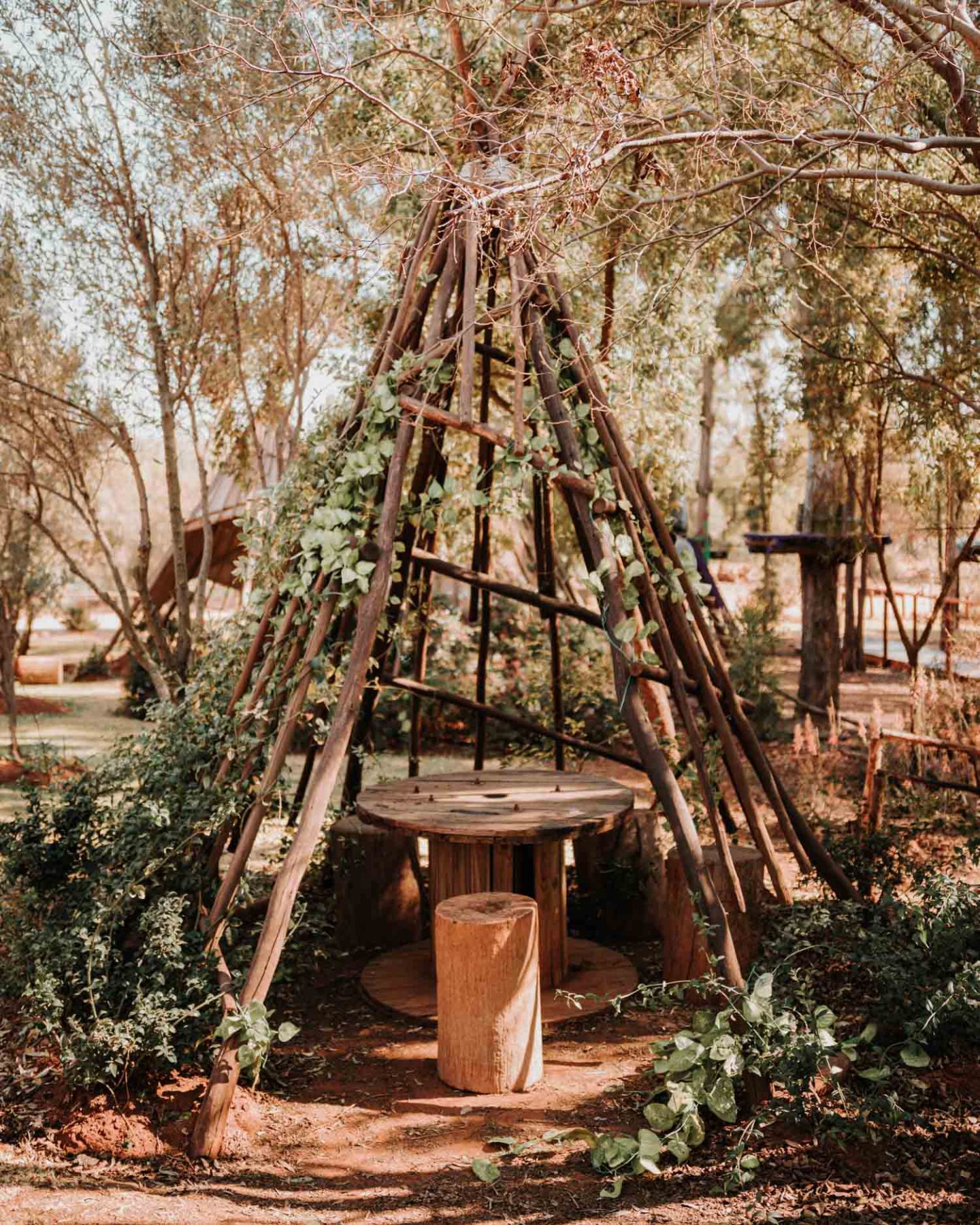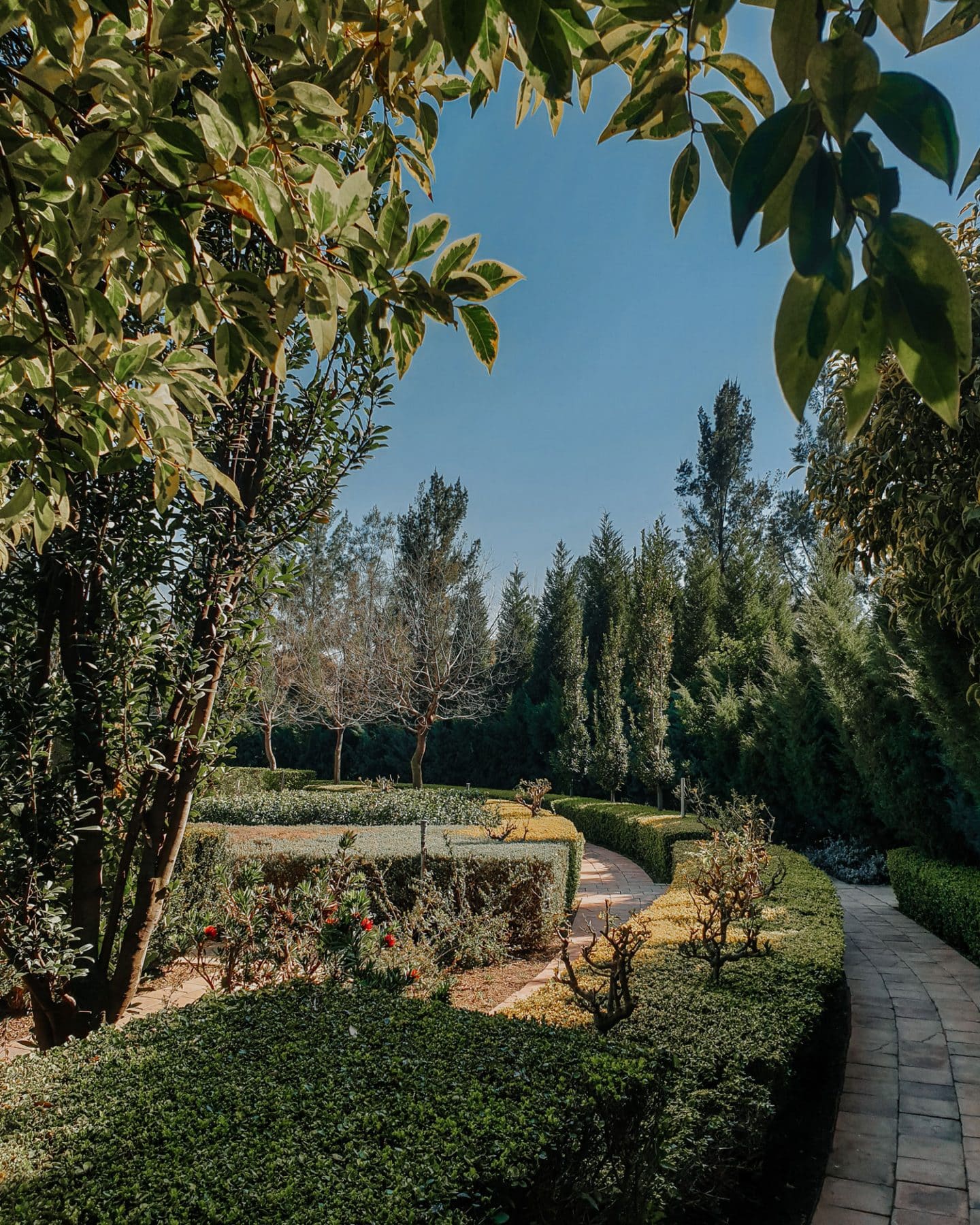 ---
The Zenkaya Cabin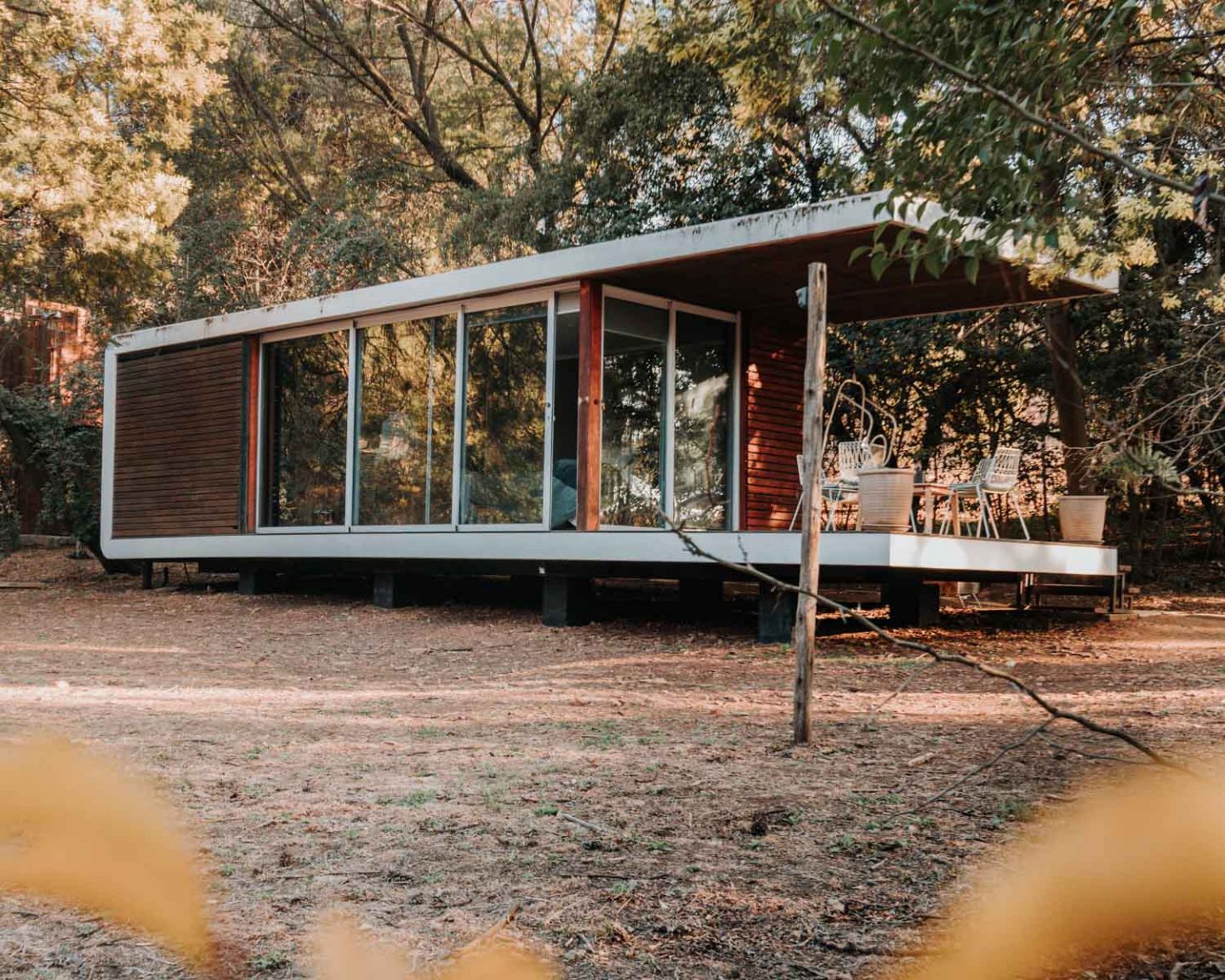 When I first laid eyes on Zenkaya, I knew I had to stay there. Trees surround the unique one-bedroom cabin and it seamlessly integrates with the natural environment.
There's a treetop outdoor shower with THREE showerheads, and floor to ceiling windows that open up to the porch giving you gorgeous uninterrupted views.
It's the only one of its kind on the property and is utterly secluded. You'll have the entire area to yourself, and you're far away from the next room that you don't need to worry about hearing your neighbours (or their kids).
The cabin comes with the following amenities:
Free high-speed Wi-Fi
Braai
Ensuite bathroom with a shower
Complimentary shampoo, conditioner and body wash (made by Rosemary Hill)
Breakfast voucher for the coffee shop or Greenhouse Cafe
A fully-equipped kitchen
A private deck area
A queen-sized bed
Delicious biscuits that are hard to resist
Plug and USB points
Electric blankets
Want to spend the weekend away with your family or a group of friends? Rosemary has other accommodation options like a guest house, lofts, studios, dorms, condos, and cottages.
Read More: Top Romantic Getaways in South Africa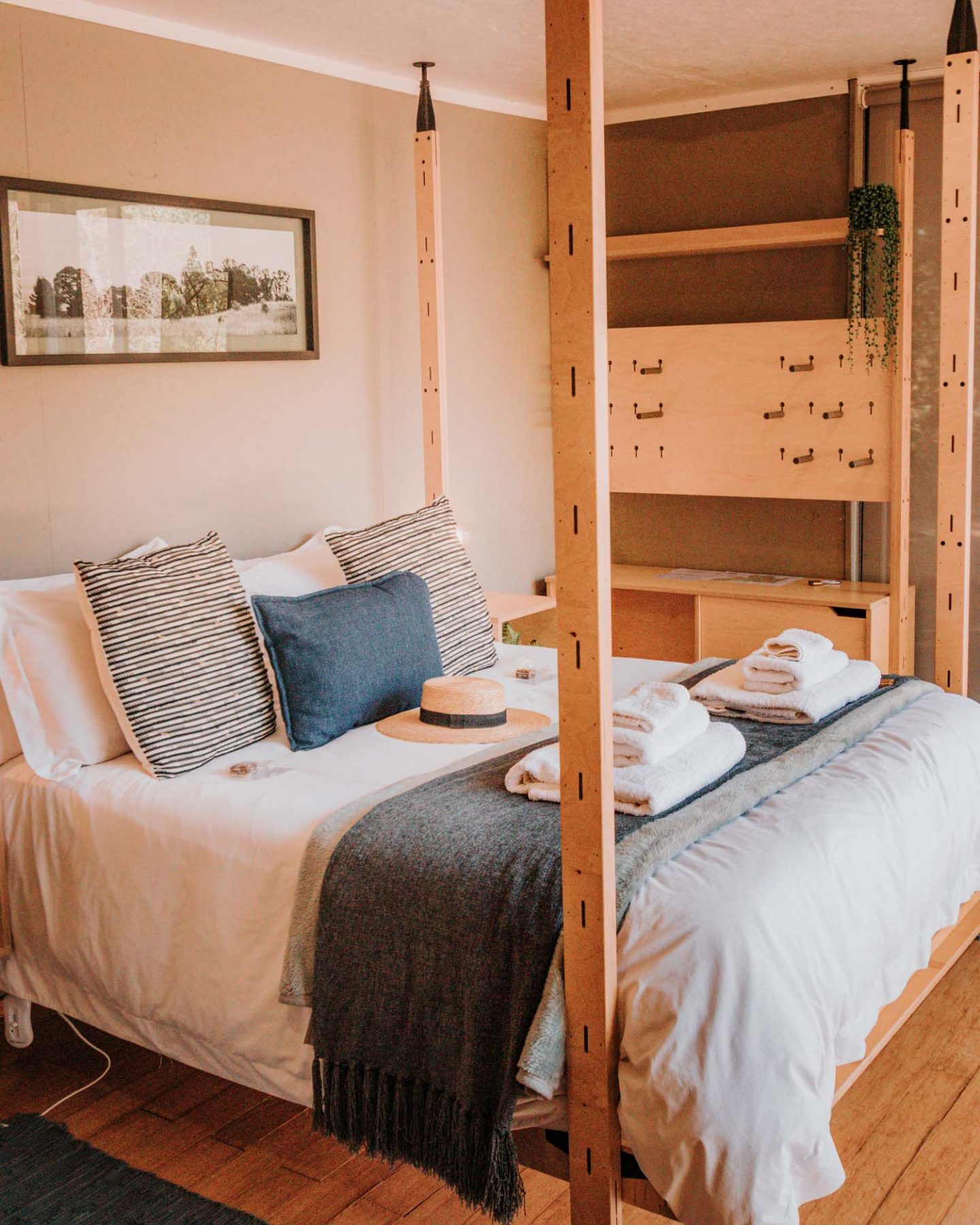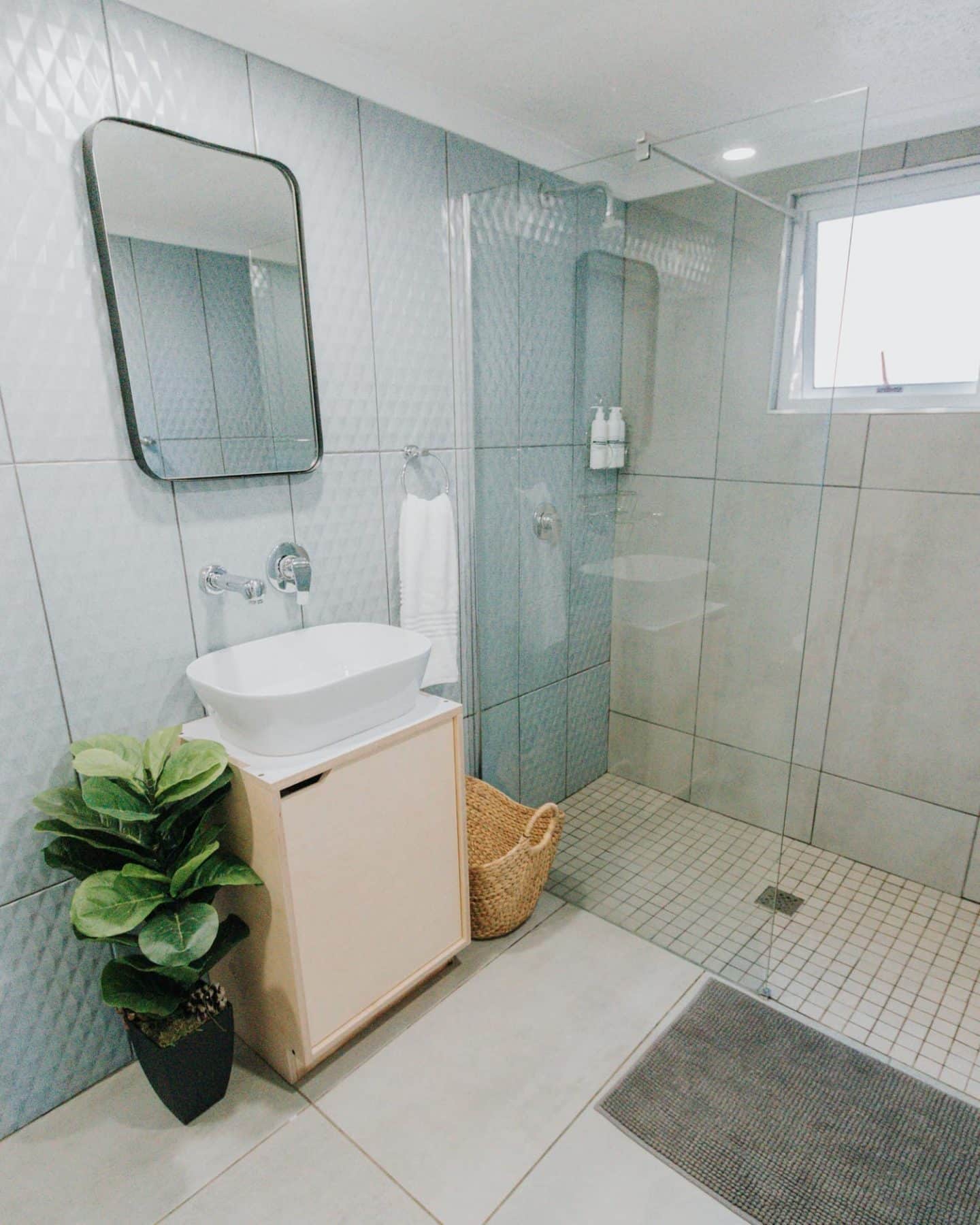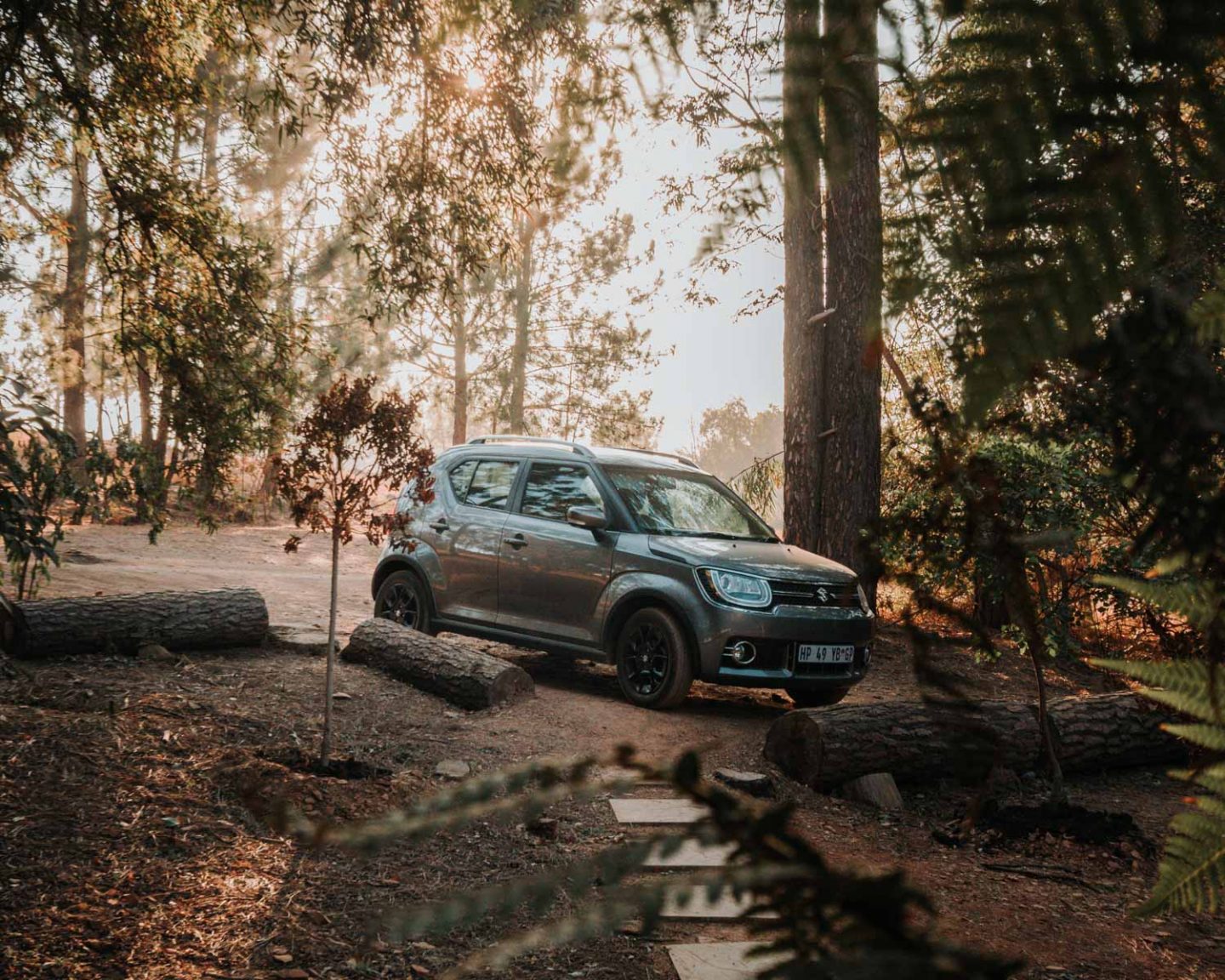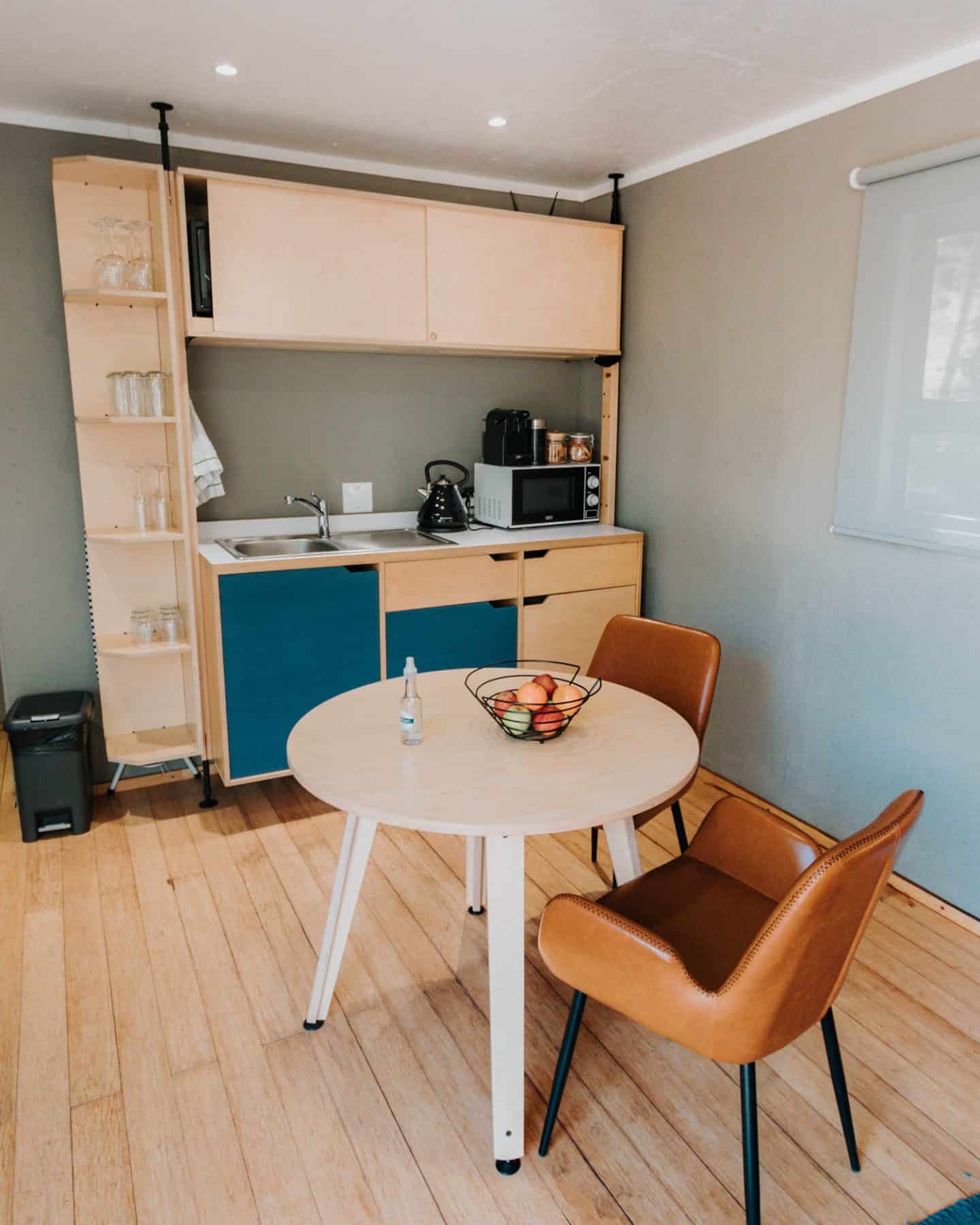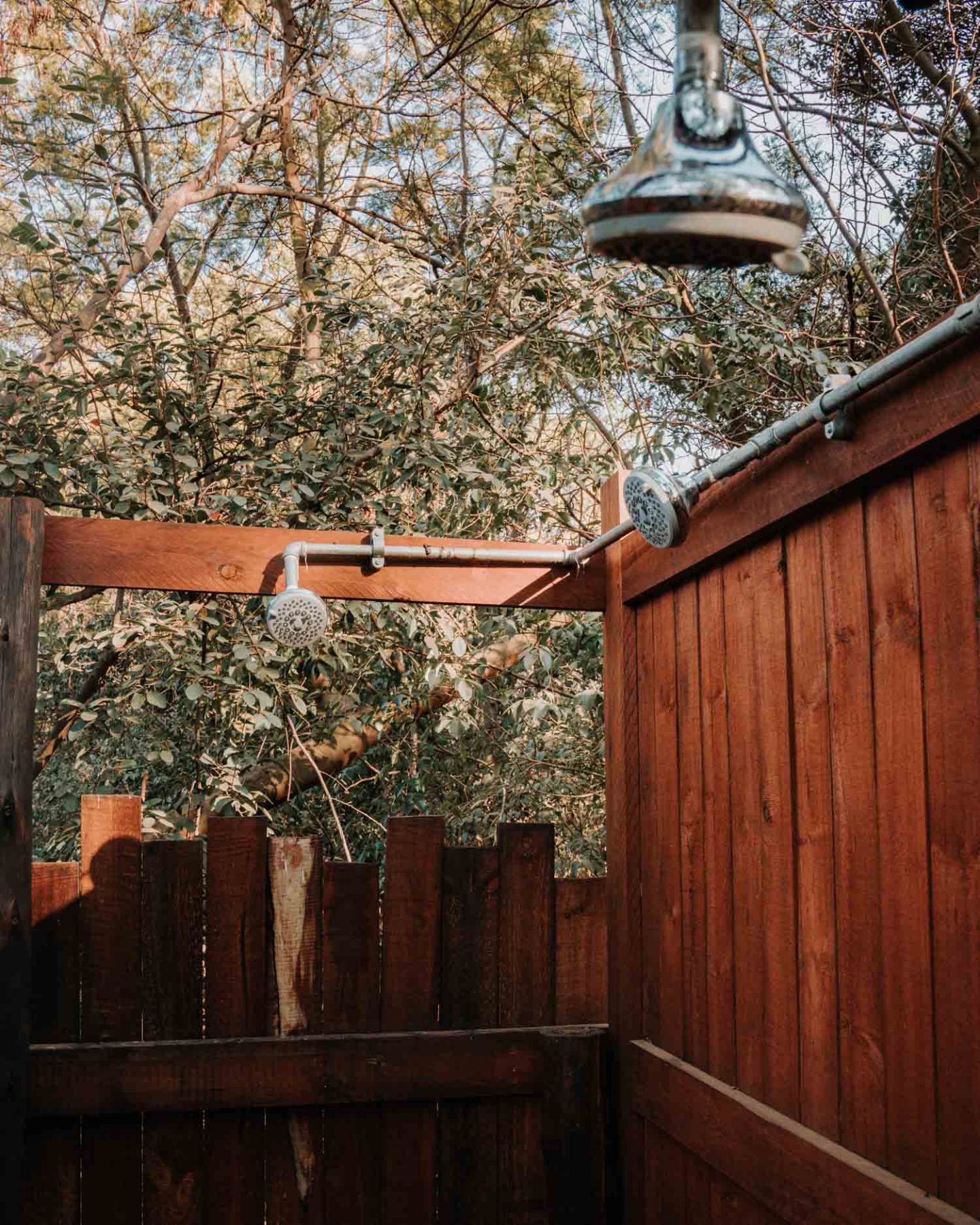 ---
Food & Drink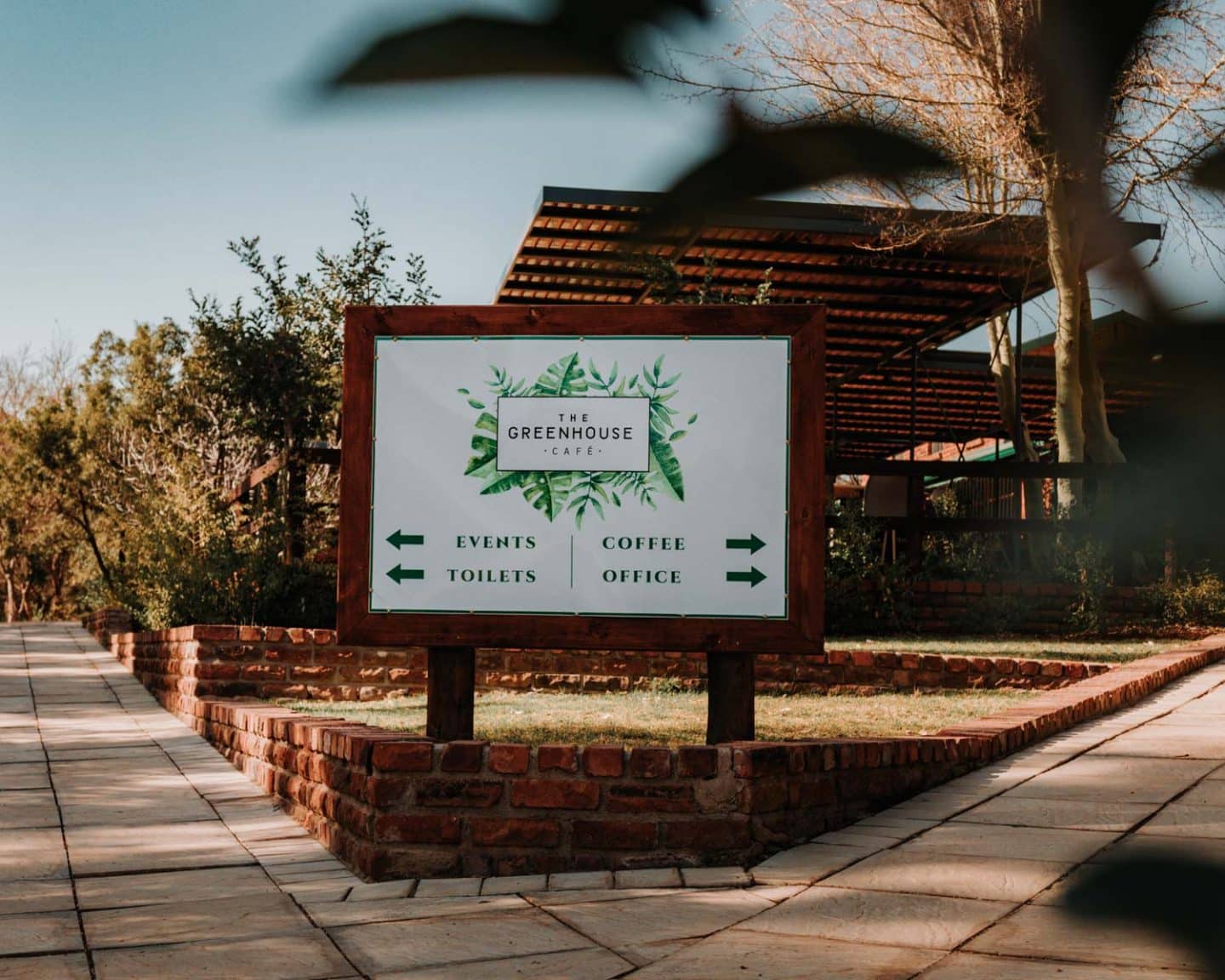 You won't go hungry at Rosemary.
If you don't want to spend your weekend getaway cooking up a storm, grab something to eat from the Greenhouse Cafe or Coffee Shop.
The Greenhouse Cafe is 300 metres from Zenkaya and next to Acrobranch. Come here for wood-fired pizza every Friday to Saturday (11 am to 5 pm) and Sundays (11 am to 3 pm).
At the coffee shop, you'll find more of a varied menu. Use your breakfast voucher to feast on a vegan breakfast bun or a bikers bun filled with egg, bacon and cheese.
For lunch, you can grab a vegan burger (made with a Beyond Meat patty), beer-battered fish and chips or a bacon and avo beef burger.
When it comes to drinks, I'm happy to report that you can sip on a delicious cappuccino with plant-based or normal milk!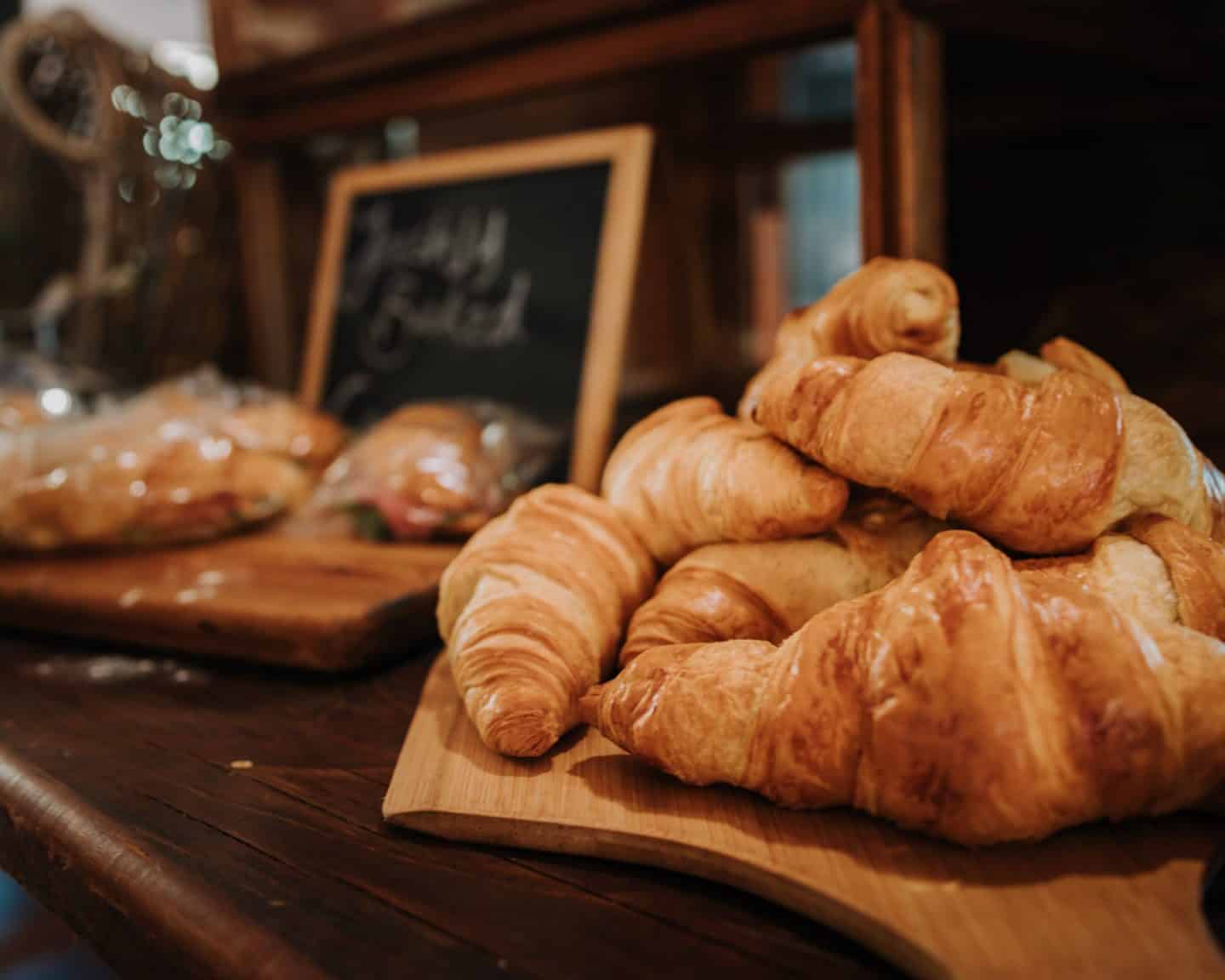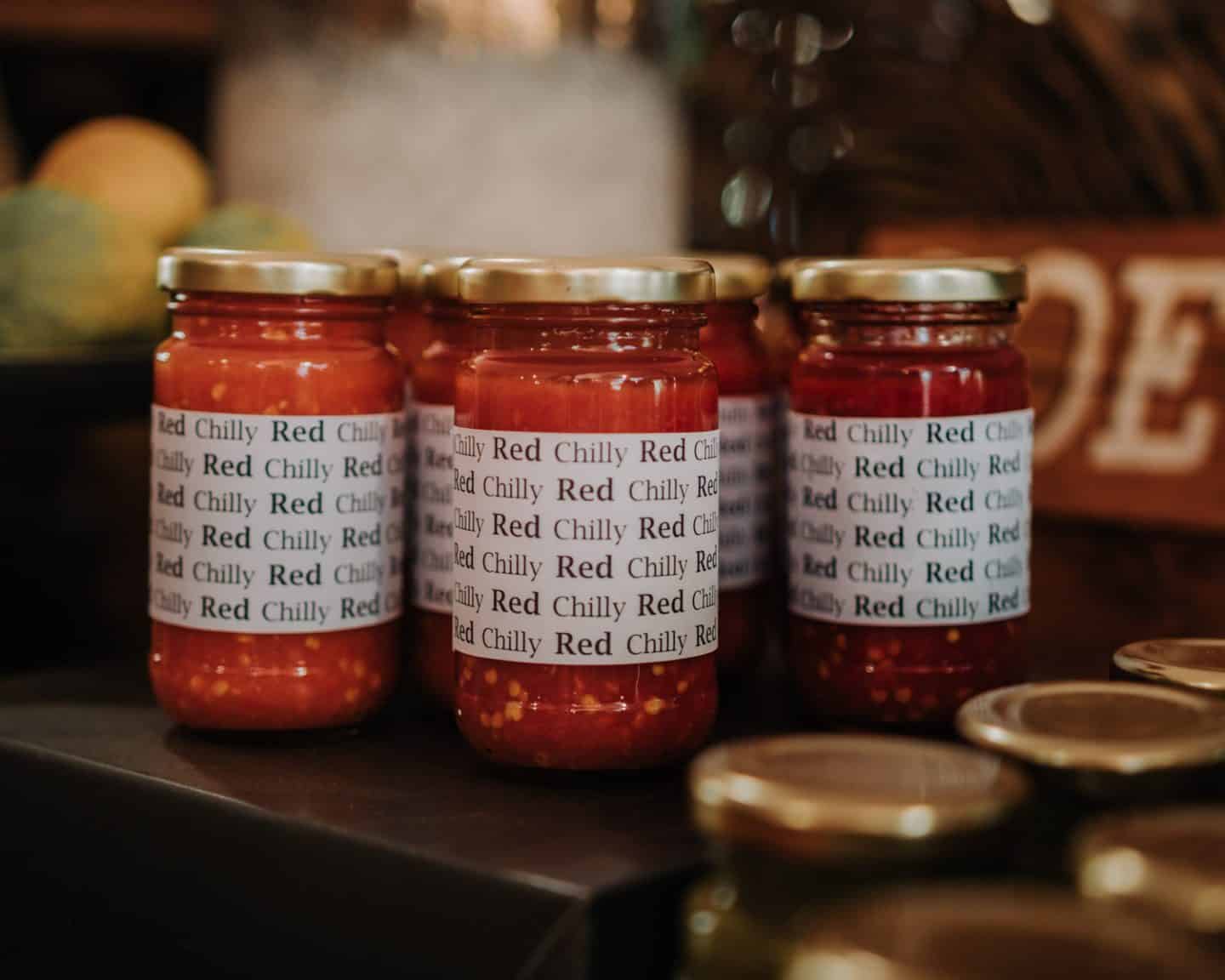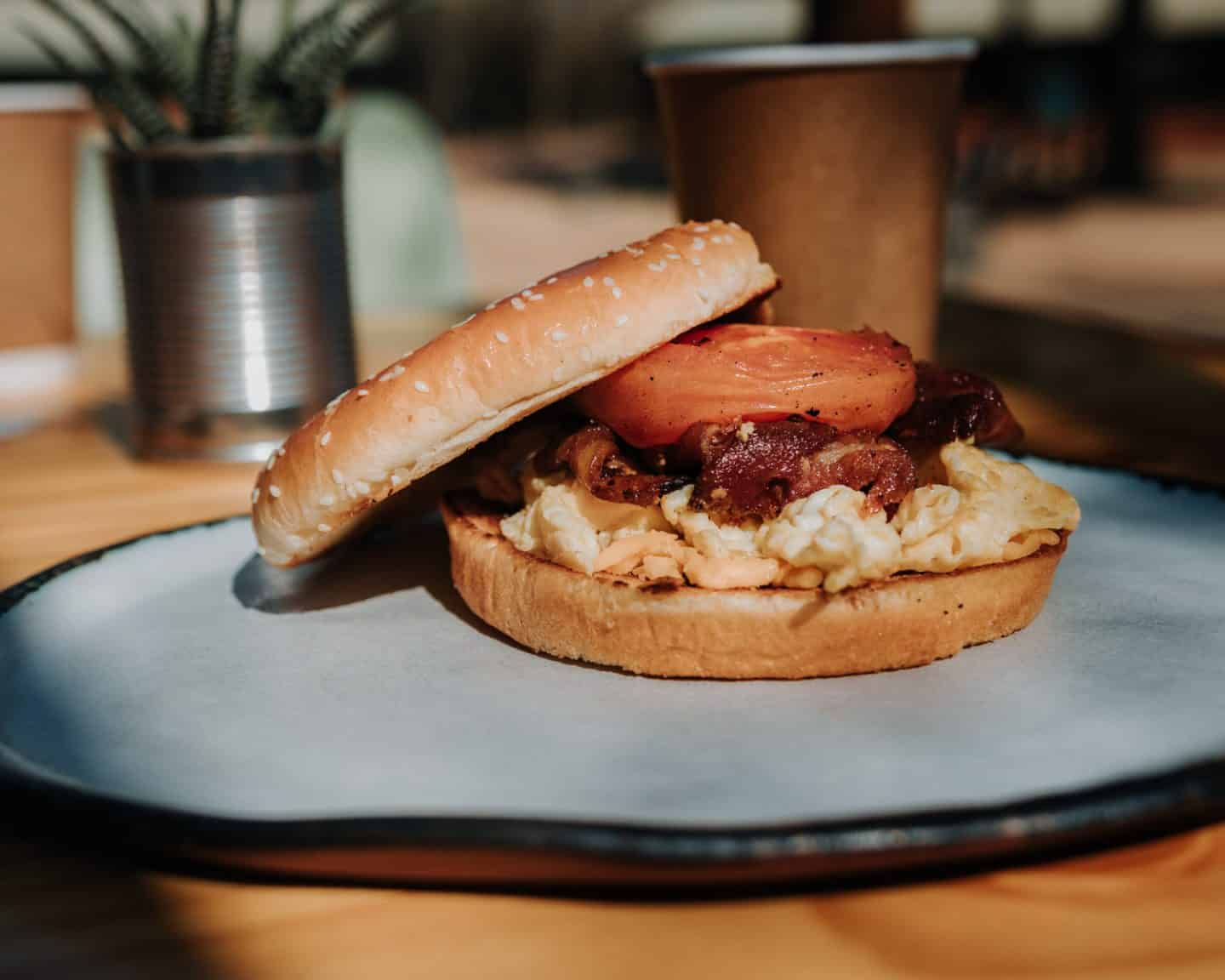 ---
Things to do at Rosemary Hill Farm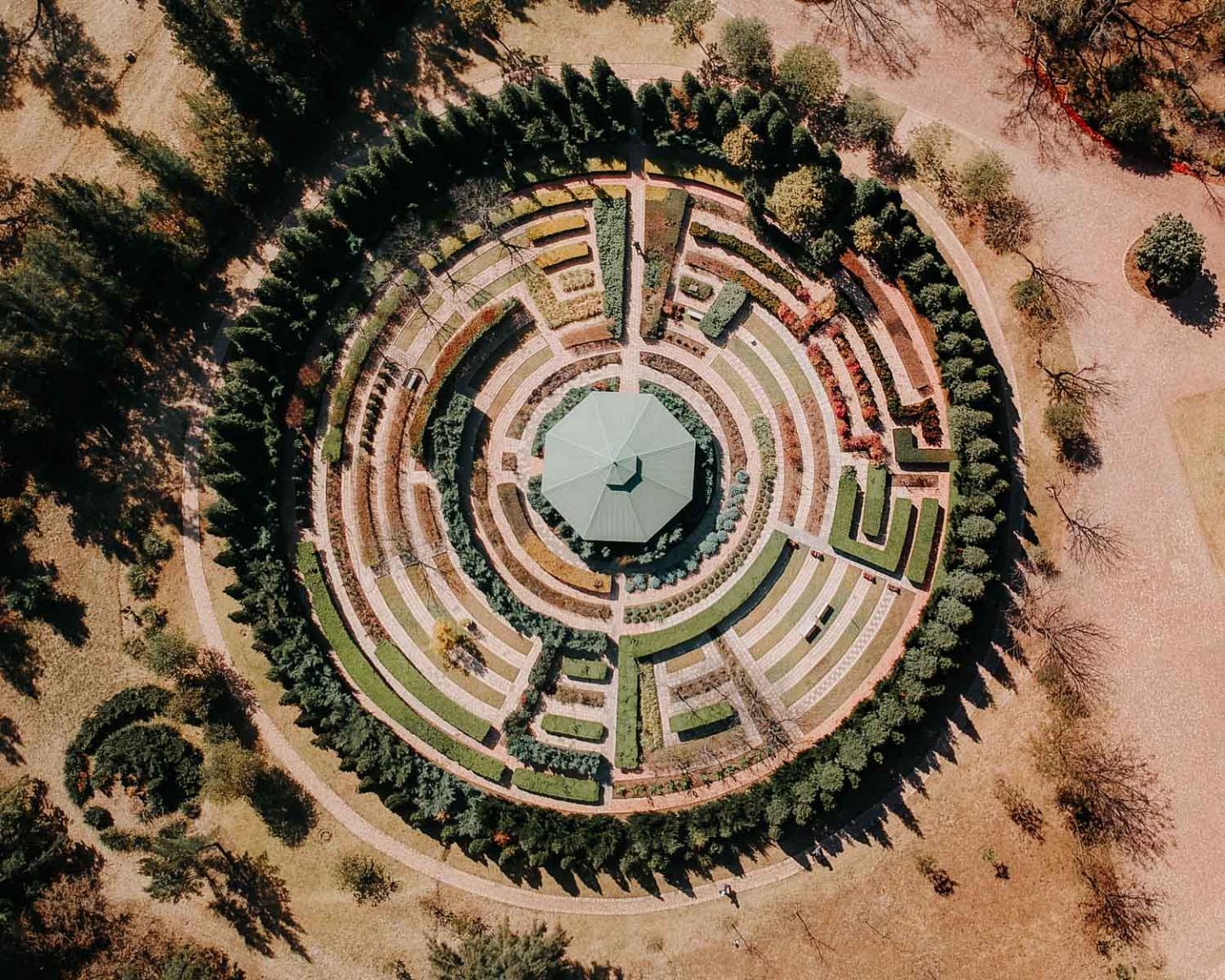 Walking, Trail Running and Mountain Biking Trails: There is over 30km of single track on the farm, and all levels will enjoy. Choose from 5km, 10km, and 33km to run, hike or ride. Don't have a bike? No problem! Rent one out for R195.00 (includes a helmet).
Psst…If you don't want to spend the night, you can pay a small fee to use the bike or walking trails. A day pass costs R45.00 per adult and R30.00 per child.
Horse Riding: There are 35 horses that call Rosemary Hill home. Sign up for weekly horse riding lessons or book a ride. Prices start at R275.00, and there are pony rides for younger children.
Acrobranch: Acrobranch is a unique treetop experience for kids and adults. Complete the various obstacles which consist of zip-lines, tricky crossings and high ropes. The whole activity usually takes around 2-hours to complete, and it's open from Wednesday to Sunday between 8 am to 4 pm.
High Tea: Calling all foodies! Book a high tea experience at Rosemary Hill. For R295.00 per person, you can feast on a meat or plant-based menu with sweet and savoury treats.
Picnics: Collect your picnic box, grab a spot on the lawn or a table and tuck into an assortment of treats. You can choose from a family or romantic picnic package (which also includes a photographer pass – if you want to pop the question). Prices start at R295.00.
Photoshoots: Rosemary Hill is full of incredible photoshoot locations. Plan an engagement, wedding, pregnancy shoot or wander around the venue and snap some pics for the 'gram. Take photos by the maze, ruins, rosemary fields, forests, a wooden barn, and a nearby bridge is overlooking a dam.
Read More: 10 + Best Hiking Trails in Johannesburg (A Local's Guide)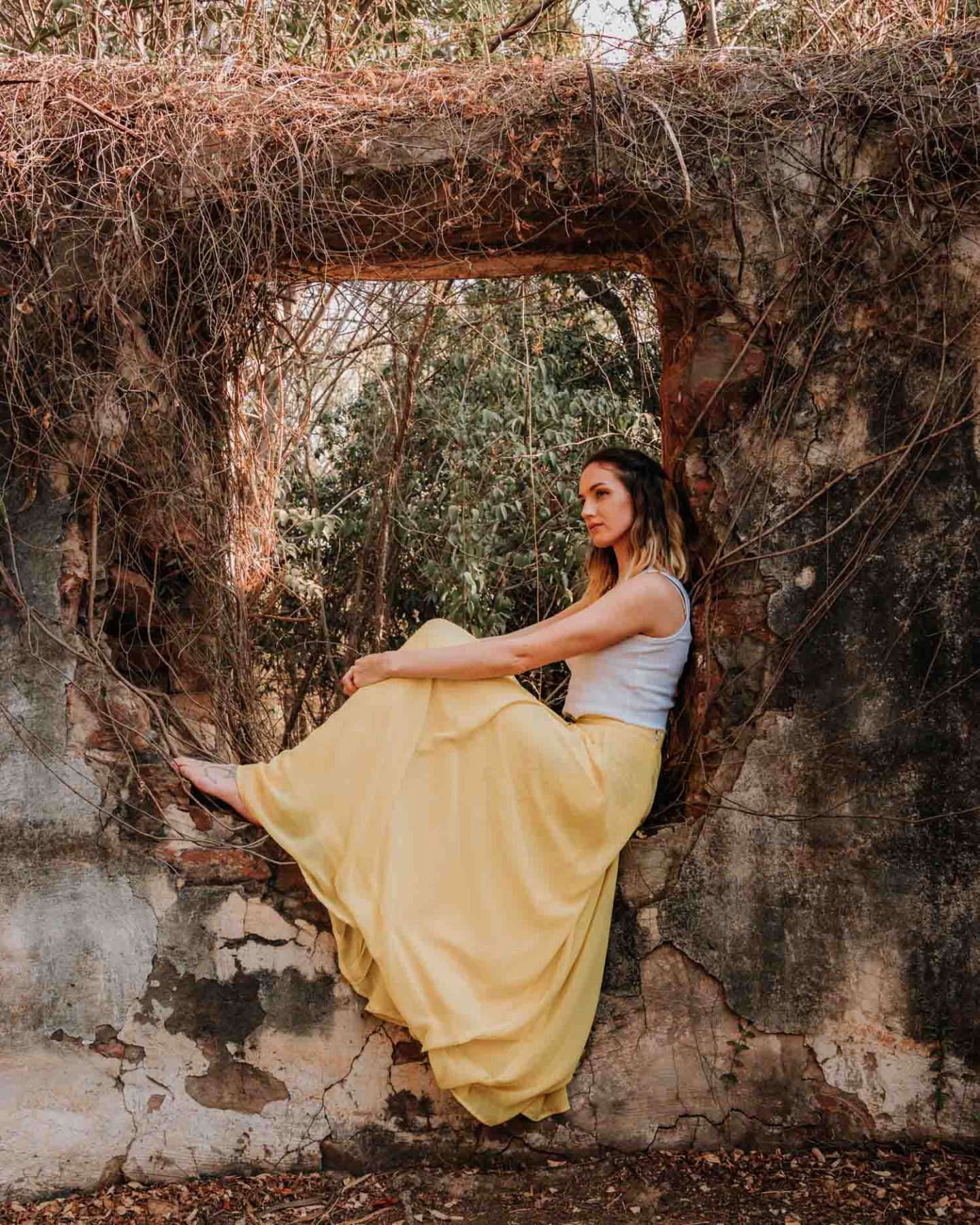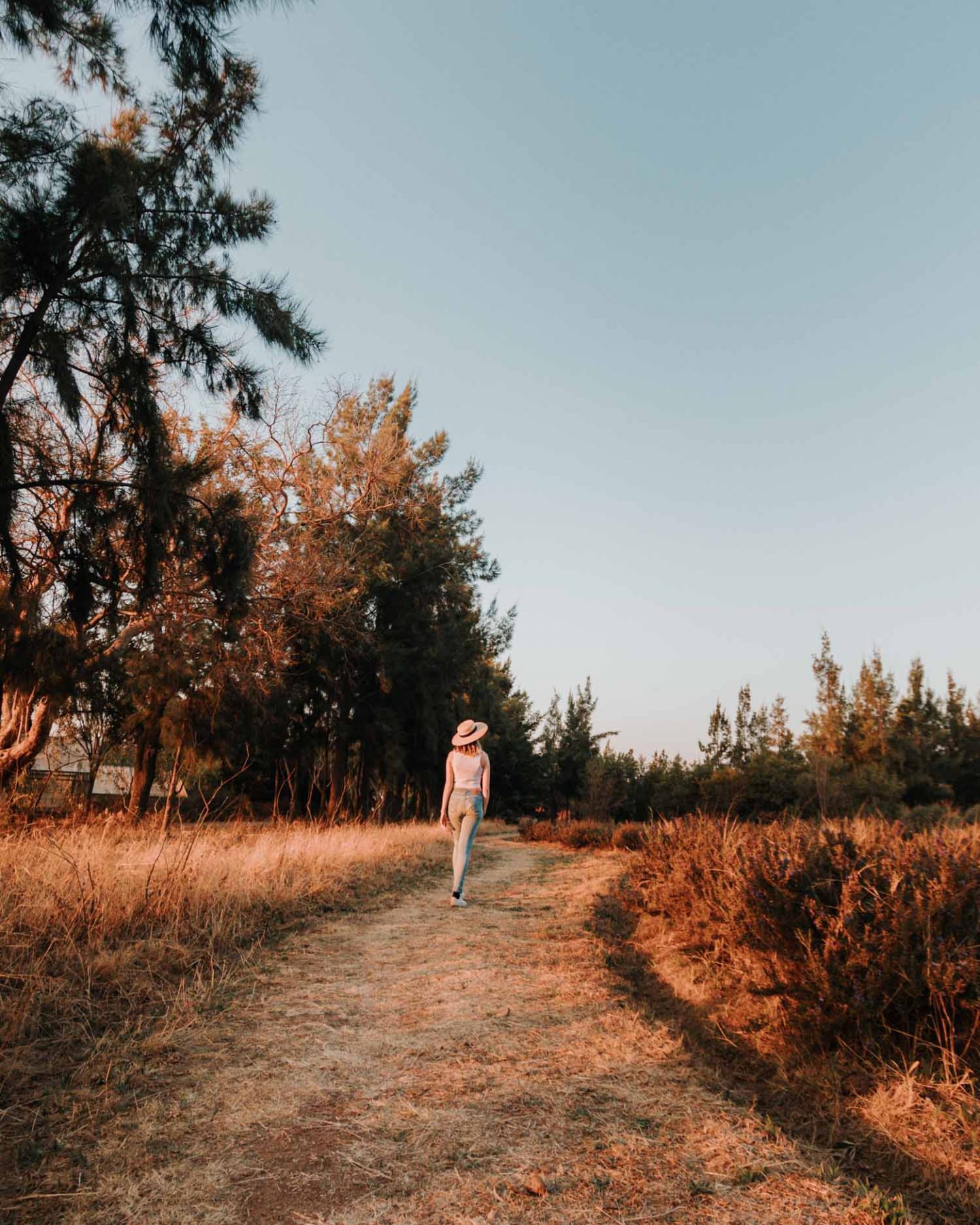 ---
What I Think of Rosemary Hill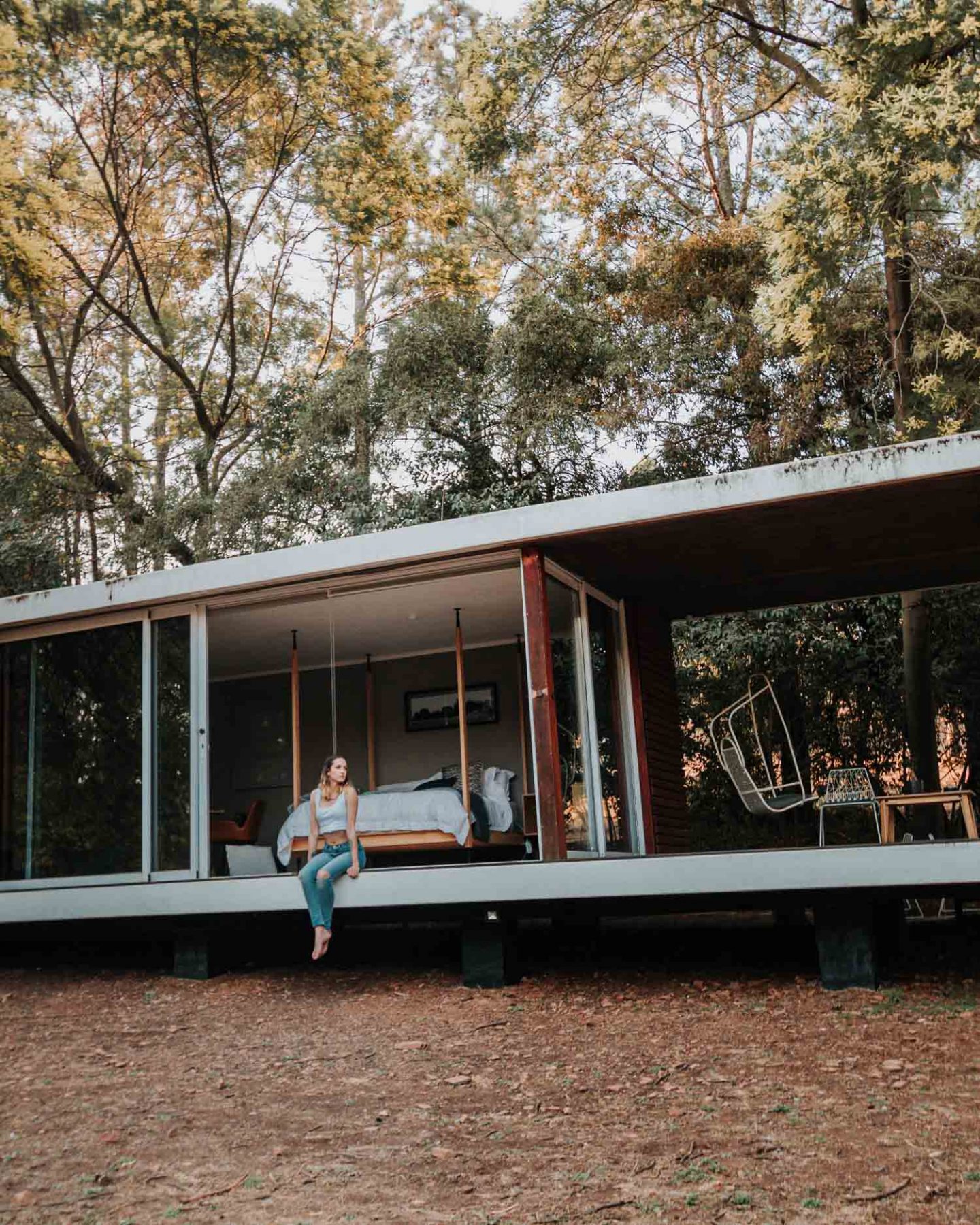 Rosemary Hill Farm is a unique weekend getaway that's perfect for adventurous couples, friend groups or families. I loved that I got to spend a night here with my mom and discover a part of Pretoria I didn't know existed.
My only regret? Not spending two nights here.
A full weekend here is the right amount of time to explore all the trails, try out a few different meals at the cafes, and experience the incredible sunsets more than once.
I would definitely recommend the Zenkaya cabin at Rosemary Hill to anyone seeking a romantic getaway for two and want something secluded and unique.
Thank you to Rosemary Hill Farm for inviting me to their property! As always, all opinions are my own.
---
If you like it, then you should put a pin on it!