Last Updated on August 8, 2020 by lauren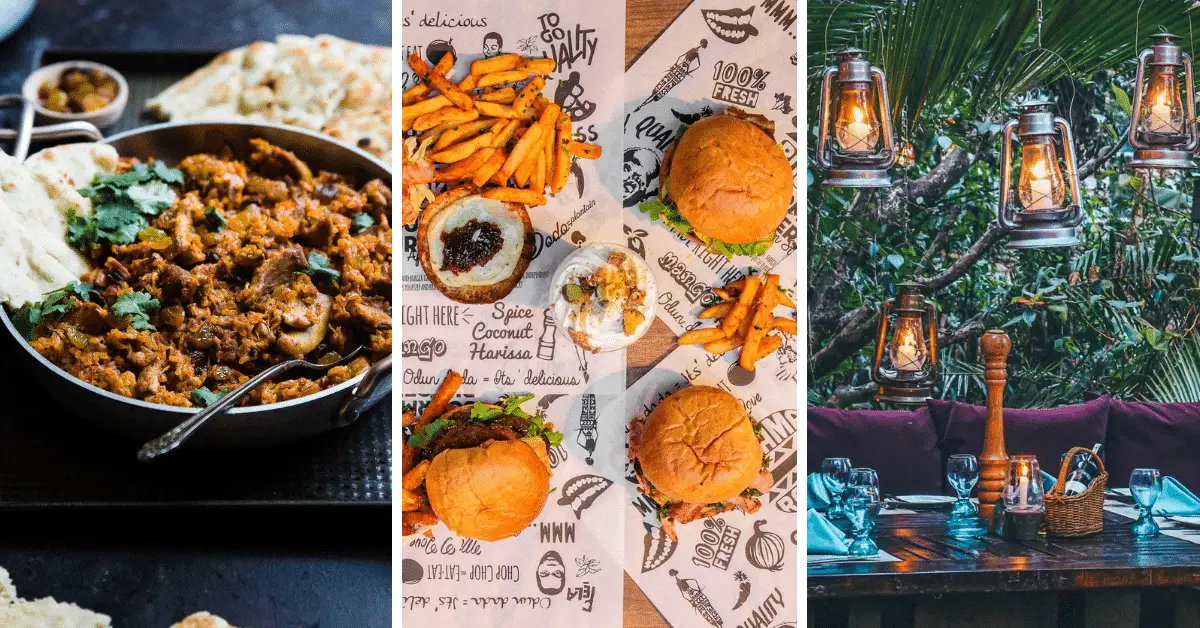 Kenya is a world-class destination for safaris, breathtaking beaches, and an intriguing culture and traditions.
What it's not known for is a foodie destination for vegans. When I arrived to spend a month in Nairobi, I had low expectations. I assumed I'd be cooking most of my meals and that I'd have slim pickings at restaurants or cafes.
But as it turns out, everything I thought I knew about Nairobi's food scene is wrong.
While there is a strong meat culture, there's no shortage of spots to grab a meal as a hungry vegan or vegetarian.
Just like Cape Town or Johannesburg, Nairobi is a cosmopolitan African city home to a melting pot of cultures. It's bursting with cuisines from India, Southeast Asia, Africa, Italy and more.
Here are some of the best restaurants in Nairobi for vegans!
Mama Rocks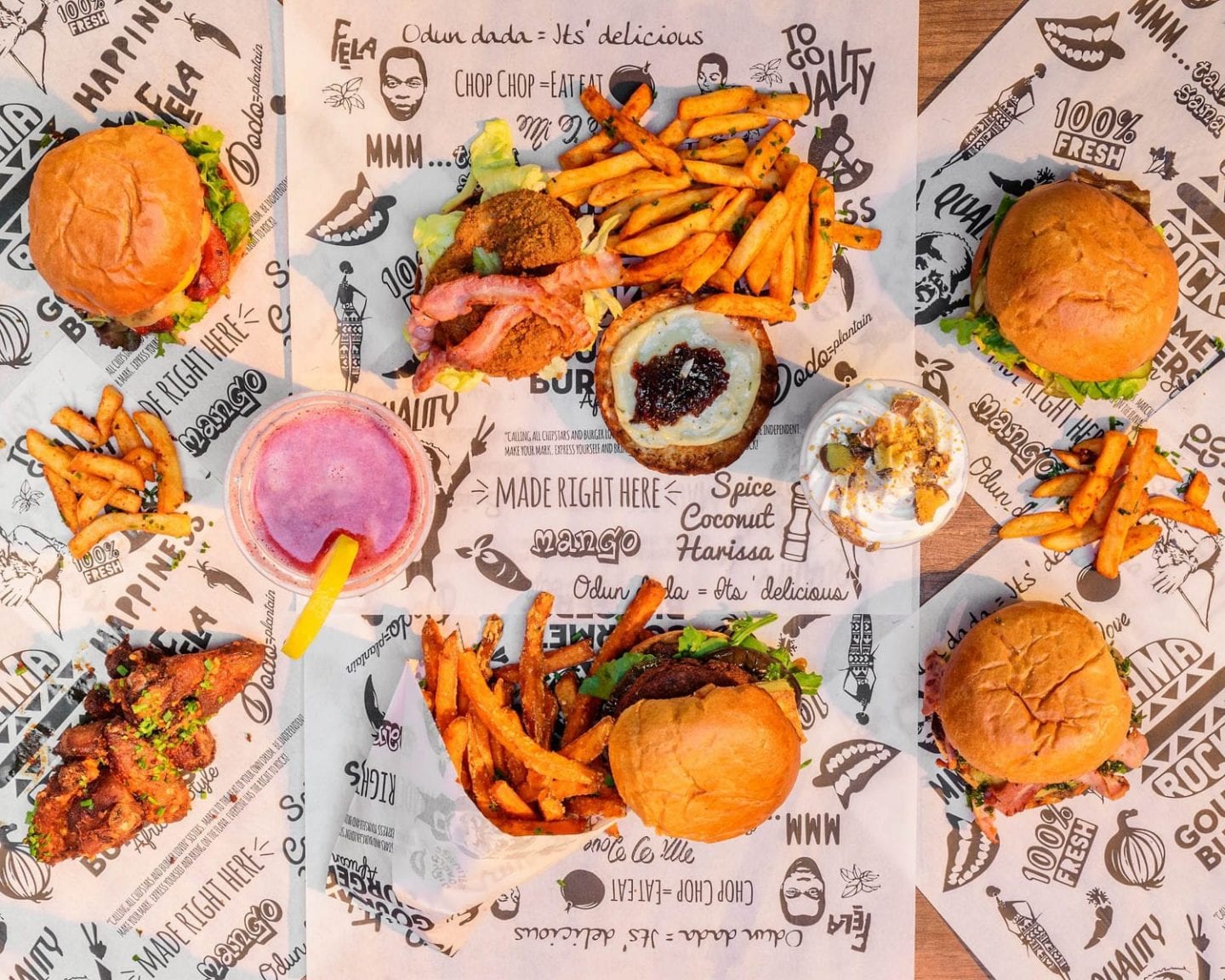 Mama Rocks makes one of the best gourmet burgers in Nairobi. Located in Killimani and The Yard, it's an afro-fusion food truck like none other.
The burgers draw inspiration from all the Africa, creating a delicious melting pot of flavours.
The portions are massive, the menu is inventive, and there is more than one option for vegans or vegetarians. Come here on a Friday or Saturday night for dinner and drinks before exploring Nairobi's nightlife.
There's always an excellent vibe and infectious afro-beats playing in the background.
What to Try: The Down & Durban vegetarian burger without mayo and a side of sweet potato fries. It's made with a sundried tomato falafel patty, spinach, rocket, Panner, and a slow-roasted red bell pepper.
Read More: 6 of the Best Vegan Restaurants in Cape Town You Need to Try
Habesha Restaurant
I'm a sucker for Ethiopian food. It's delicious, great value for money and I get a kick out of eating with my hands.
With a large expat community in Nairobi, I had a gut feeling the restaurants were going to deliver exceptional Ethiopian food and I was right! Habesha is located in Kilimani and boasts a beautiful outdoor setting.
There are loads of little corners you can hide in and enjoy privacy while you dine.
If you're visiting Kenya on a budget and don't have a ton of money for culinary experiences, I recommend eating out at Habesha. It won the Best Value for Money Restaurant at the Taste Awards, making it one of the best Ethiopian restaurants in Nairobi and it's a firm favourite with foodies in the city.
What to Try: You can't go wrong with the Vegetarian Platter. It's easily a meal for two if you're not that hungry and want to share.
Chowpatty Restaurant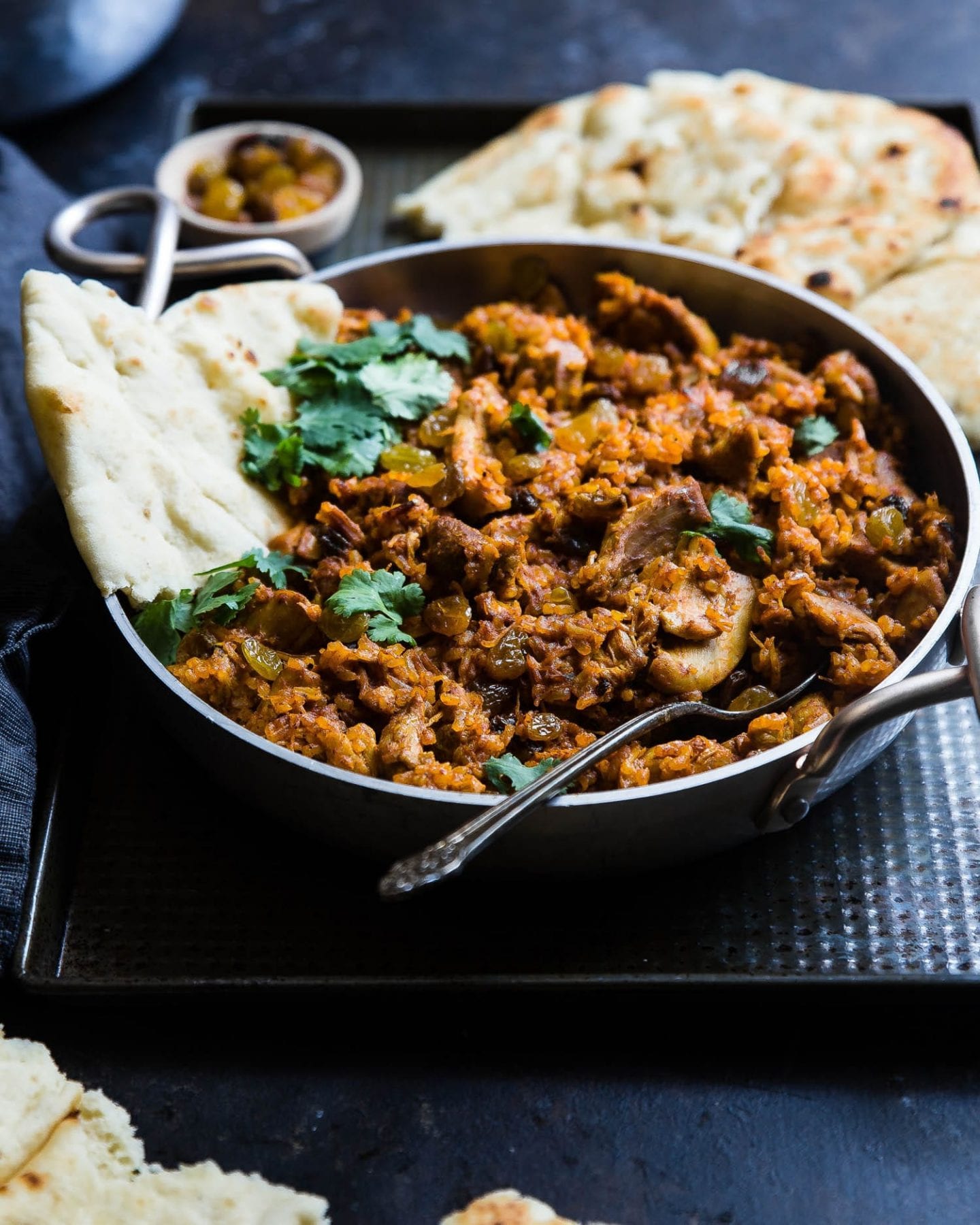 Chowpatty is one of the top vegetarian restaurants in Nairobi. Situated in Parklands, a predominantly Indian neighbourhood, you know the food is going to be good and authentic!
I recommend sitting upstairs if you want a view with fewer people.
The menu includes dishes from both South and North India. But if you're not feeling it, there is also Italian dishes like pizza and pasta as well as Chinese cuisine. The service here is exceptional, and there's a great ambience here for a date night.
I'd bet money that Chowpatty is the best Indian restaurant in Nairobi.
What to Try: My go-to order is the Chana Masala. Chowpatty did not disappoint and served up some of the best Indian curry I had in Kenya. Pair this dish with two garlic naans.
Boho Eatery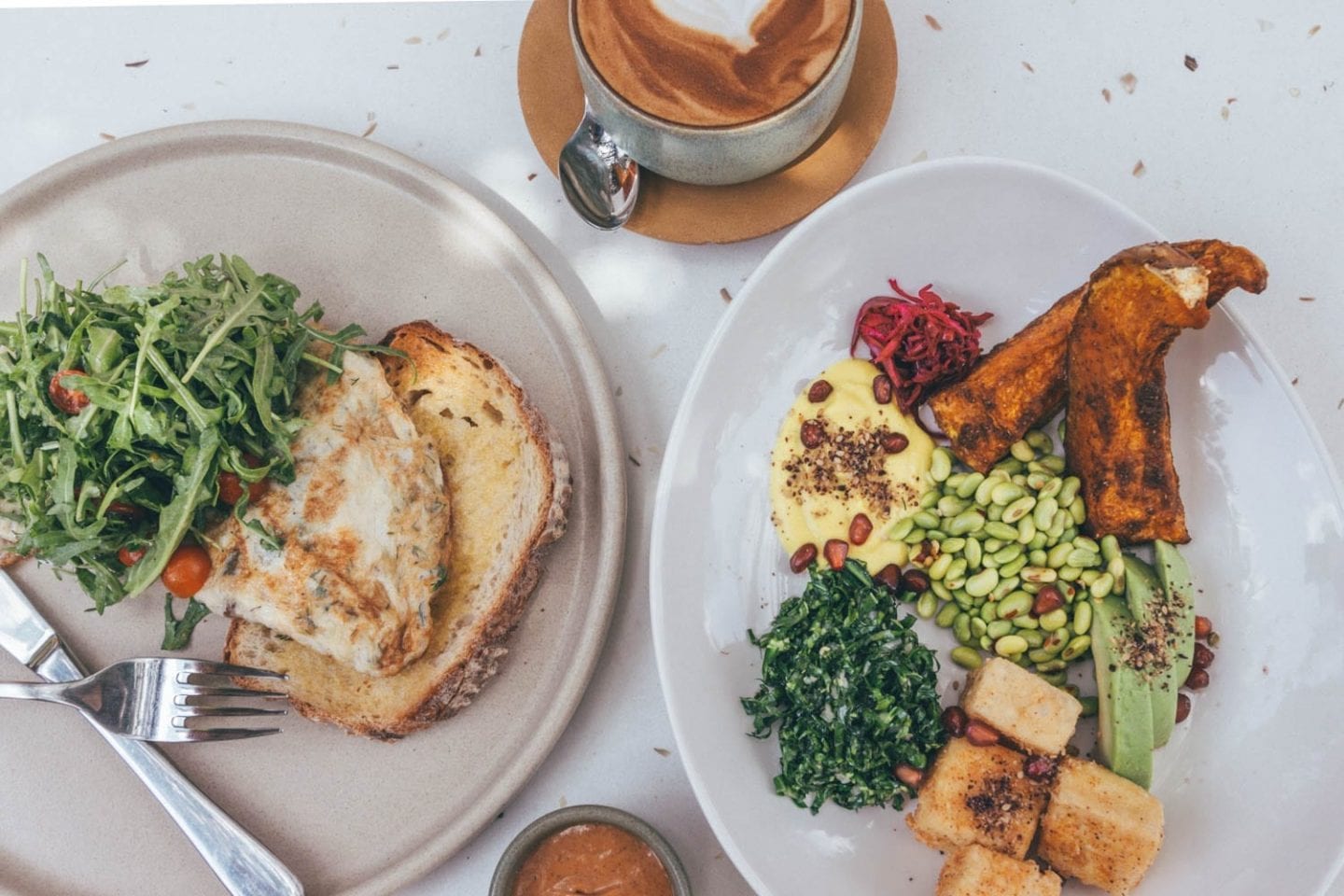 Want to escape the hustle and bustle of Nairobi for a few hours? Head out of the city to Boho Eatery. It's one of the top garden restaurants in Nairobi for vegans or vegetarians looking for a hearty breakfast or lunch.
Plus, it's only a seven-minute drive from the Giraffe Centre making it an easy option to throw into your Nairobi itinerary.
The restaurant itself is part of a giant garden. On the patio, you'll find giant lounge swings instead of chairs, with beautiful green vines entangled behind you.
The food here is pricier than other restaurants in the city, but the quality is top-notch. After your meal, wander around or book yourself a room at one of their treehouses if you want to extend your stay.
What to Try: You can't go wrong with the Boho wellness bowl. It includes crispy tofu, golden hummus, roasted pumpkin, edamame, avocado, pickled cabbage, and spicy peanut sauce.
Wasp & Sprout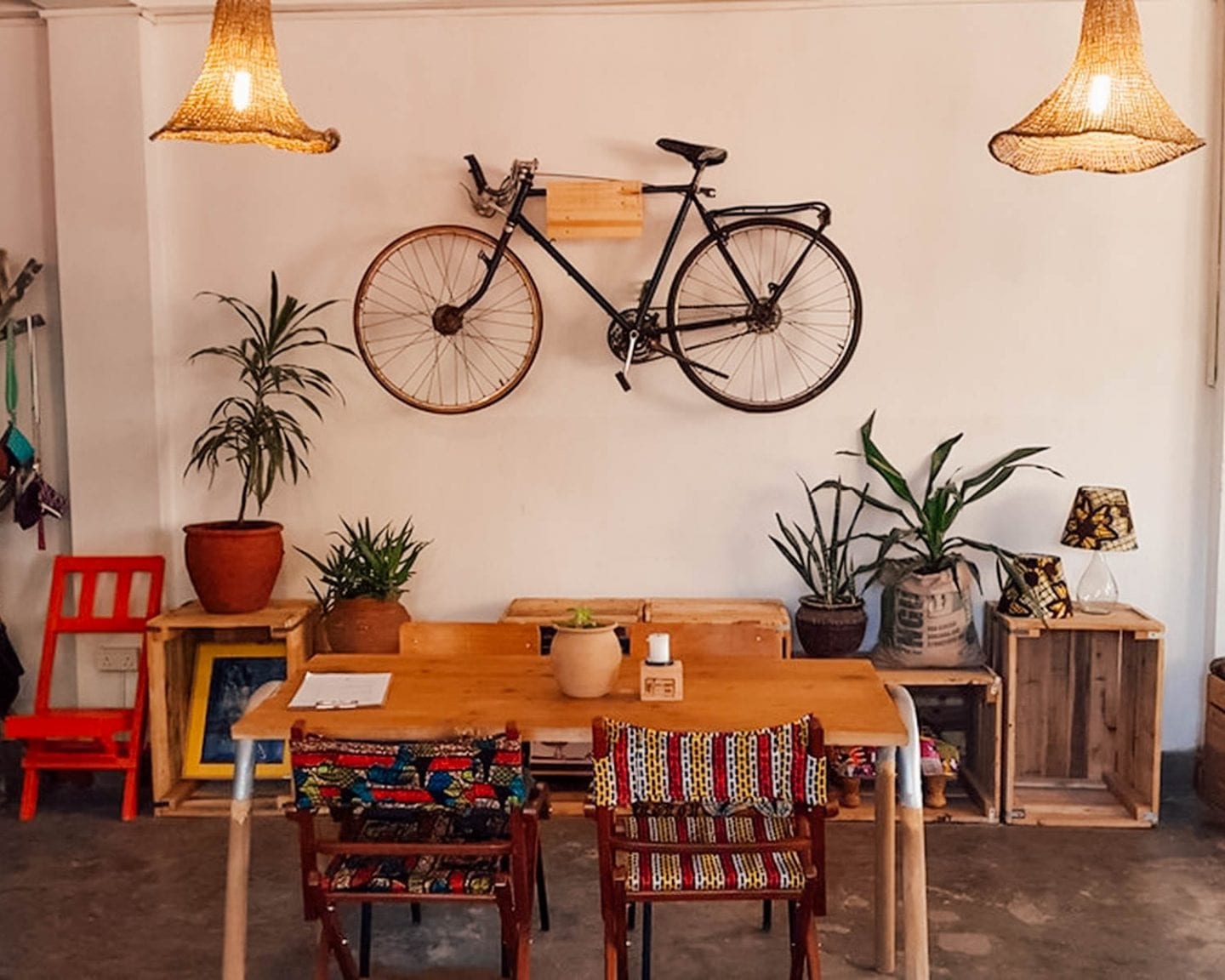 Wasp & Sprout is Nairobi's hipster hangout. The cafe's interior is industrial and juxtaposed with African prints and local art.
If you're a digital nomad in Nairobi, it's one of the top cafes to catch up on some work. The internet is fast, the food is good, and there's a great vibe all around.
The only downside is that the menu is more vegetarian than vegan-friendly. But there are options, and it's easy to take out ingredients or add sides to your dishes.
What to Try: If you're coming here for breakfast, I highly recommend the sweet potato waffles or scrambled tofu with a side of grilled tomato and mushrooms. While you're at it, grab an iced coffee to start your day or a mimosa to go with your brunch.
Oh Cha Noodle Bar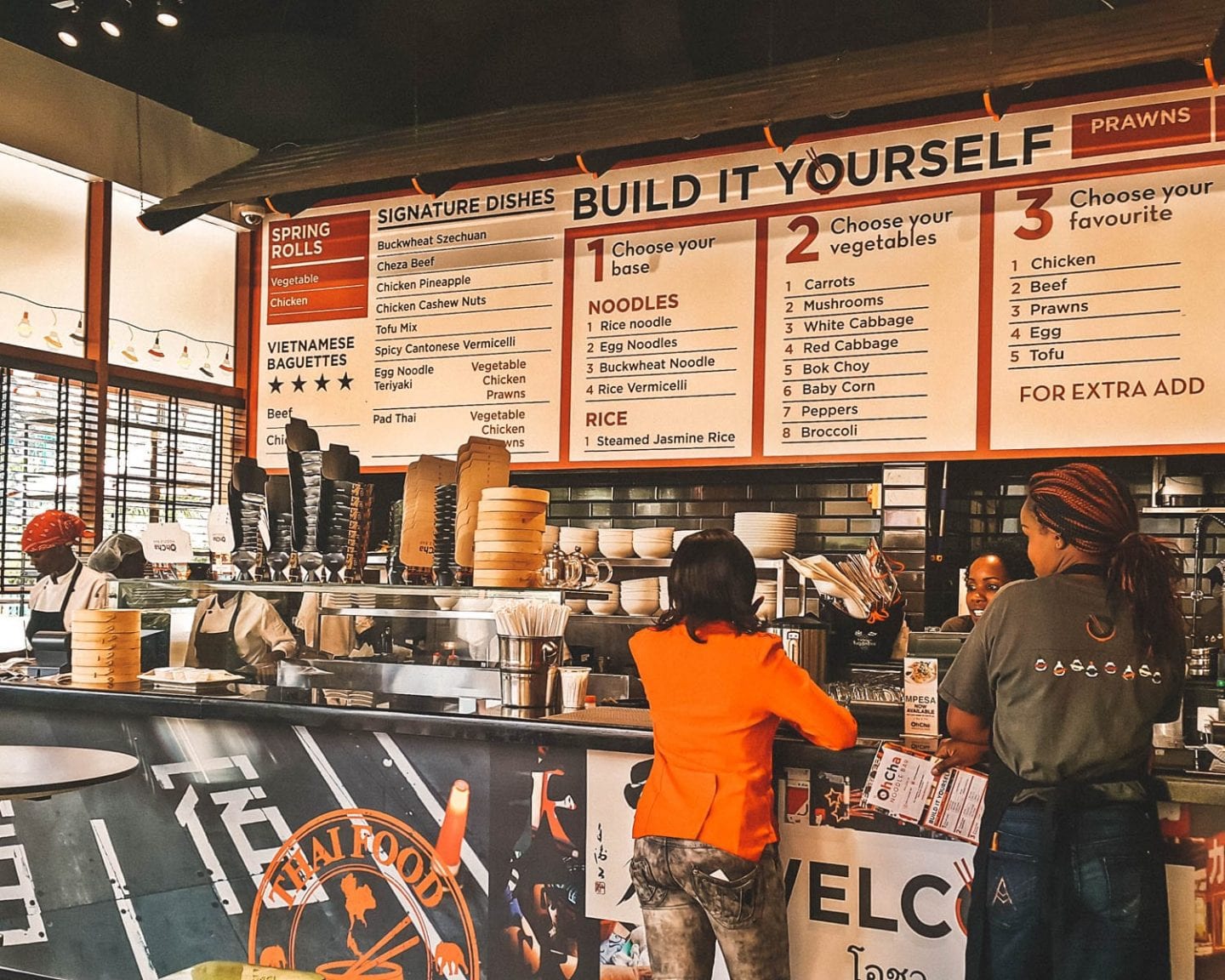 Hi, my name is Lauren, and I'm addicted to UberEats. While living in Nairobi for a month, I used the app a few times a week when I ran out of food or didn't feel like going into the city for dinner.
One of the restaurants in Nairobi I ordered from multiple times was Oh Cha Noodle Bar. Usually, I'm wary of ordering Asian cuisine outside of Asia, but I was pleasantly surprised.
The food here is authentic, delicious and affordable. There's a huge variety of meal options for vegetarians and vegans, and the menu is easy to customise for other dietary requirements.
What to Try: The best thing on their menu for vegans is the Veggie Build it Yourself Noodles. It gives you complete control of everything going into your meal.
My go-to order was rice noodles, carrots, mushrooms, baby corn, broccoli, cashew nuts, spicy chilli, tofu, and teriyaki sauce. For starters, you have to try the vegetarian dim sum and crispy veg spring rolls.
Tin Roof Cafe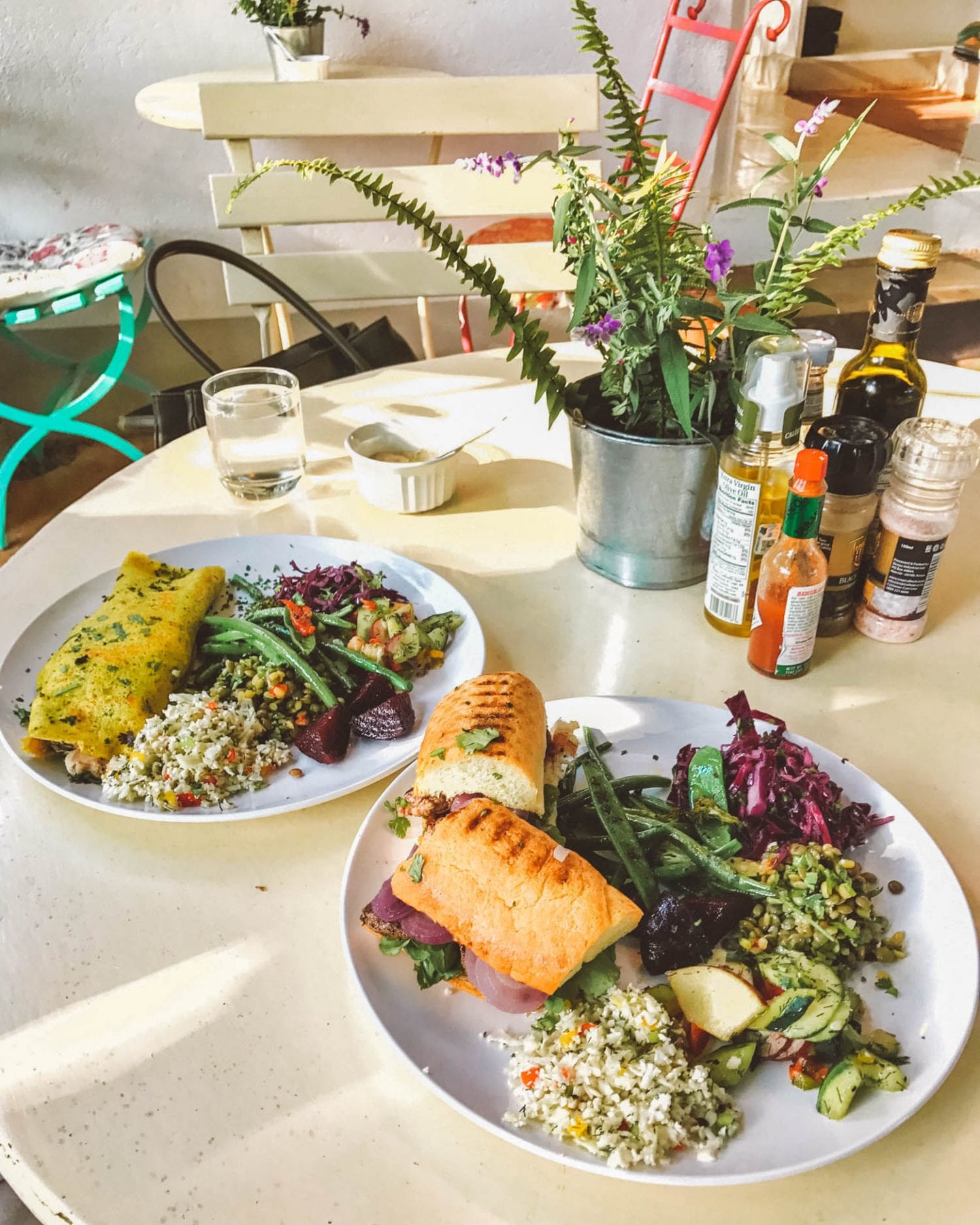 Tucked away in the suburb of Karen is the Tin Roof Cafe. It boasts a delicious vegetarian-friendly menu, a salad bar, and serves up a good cup of coffee.
If you want to make any meal vegan, all you need to do is ask the waiter to hold the cheese.
It's a beautiful cafe, with relaxed outdoor vibes. It's another great option for digital nomads looking to get some work done outside of the Nairobi's concrete jungle.
What to Try: For lunch, try the spiced chickpea burger or the vegetable chapati wrap. If you get thirsty, order a fruit and veggie juice with no added sugar.
Read More: 4 of the Best Vegan Restaurants in Siem Reap You Need To Try
About Thyme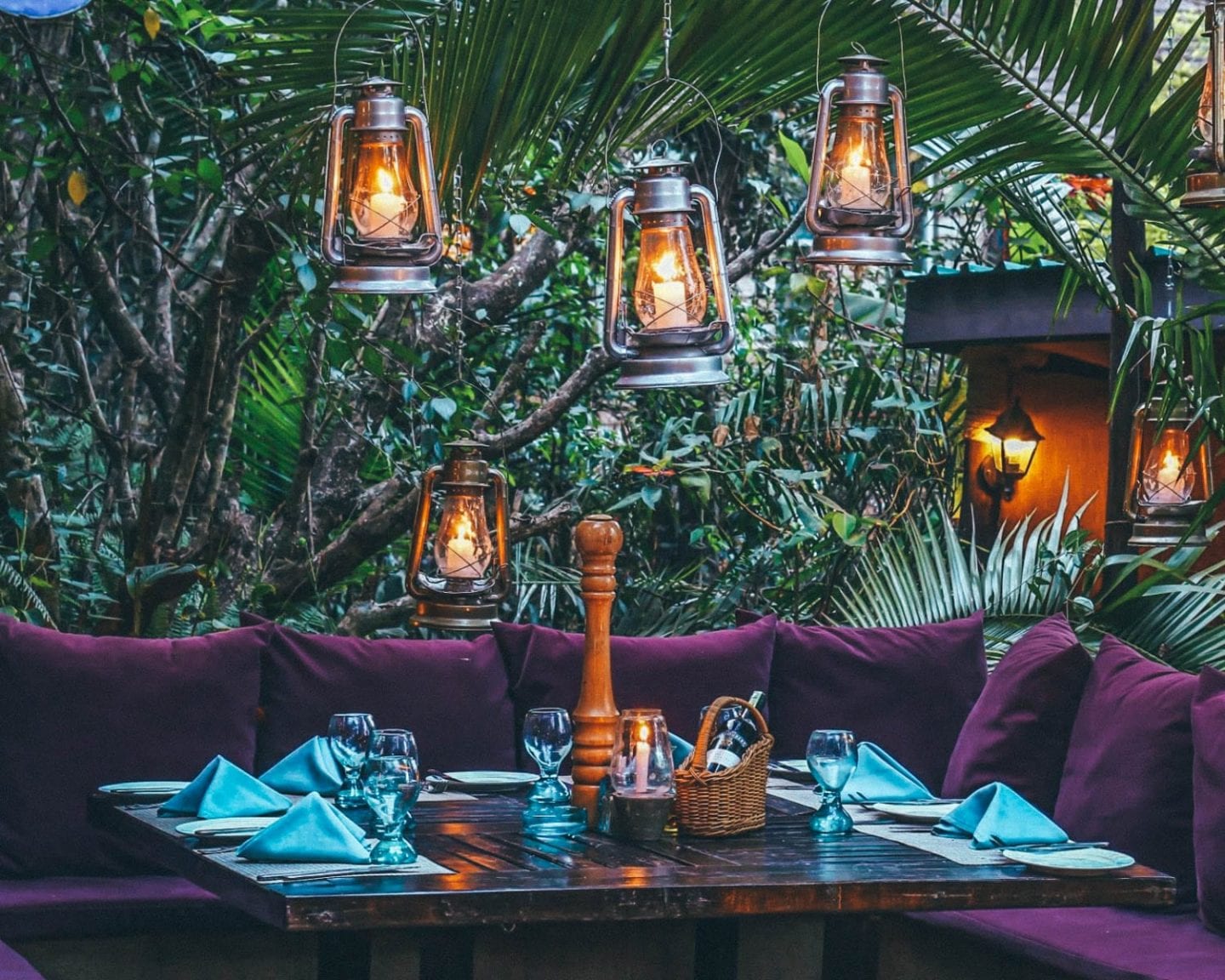 About Thyme is another picturesque vegan-friendly restaurant in Nairobi. Located in the vibrant neighbourhood of Westlands, it's has a lovely garden setting and a robust menu.
The only downside is that most of their meals are vegetarian. You'll need to ask your waiter to remove the cheese.
Come here for a boozy mimosa brunch. On Wednesdays, you can get a complimentary mojito with dinner, and on Thursdays, there's live saxophone jazz.
What to Order: Grab the butternut squash with spiced lentils without the feta cheese. It's garnished with pomegranate seeds (yum!) and served with a side of Greek salad and pita bread.
Urban Eatery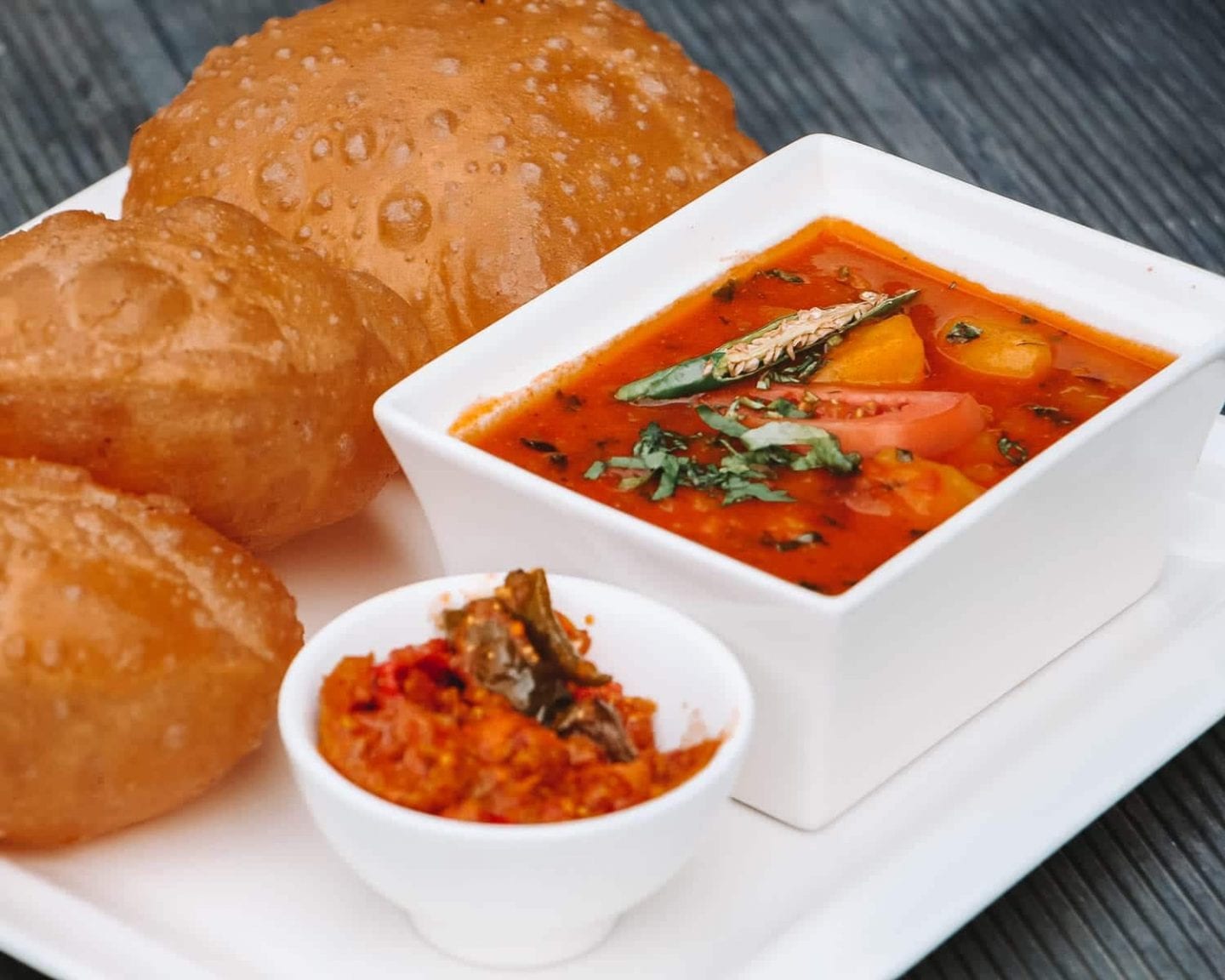 Urban Eatery is one of the newest restaurants in Nairobi. It's modern, trendy and has an overwhelming, but a delicious, menu.
My favourite part is the street food section. It's full of delicious vegetarian and vegan Indian food at affordable prices.
If you're coming here for dinner, there's a cocktail menu you can spend the evening working your way down.
What to Try: Start with their signature Guatemalan mojito and tuck into the Pav Bhaji. It's a thick vegetable curry served on a fresh bread roll.
---
What are some of your favourite restaurants in Nairobi for vegans? Let me know in the comments below!
Psst…Want more vegan or Kenya travel inspiration? Check out my other posts:
?If you like it then you should put a pin on it ?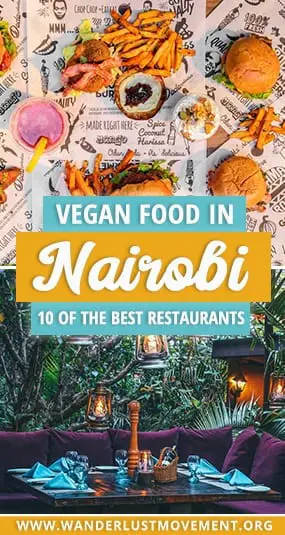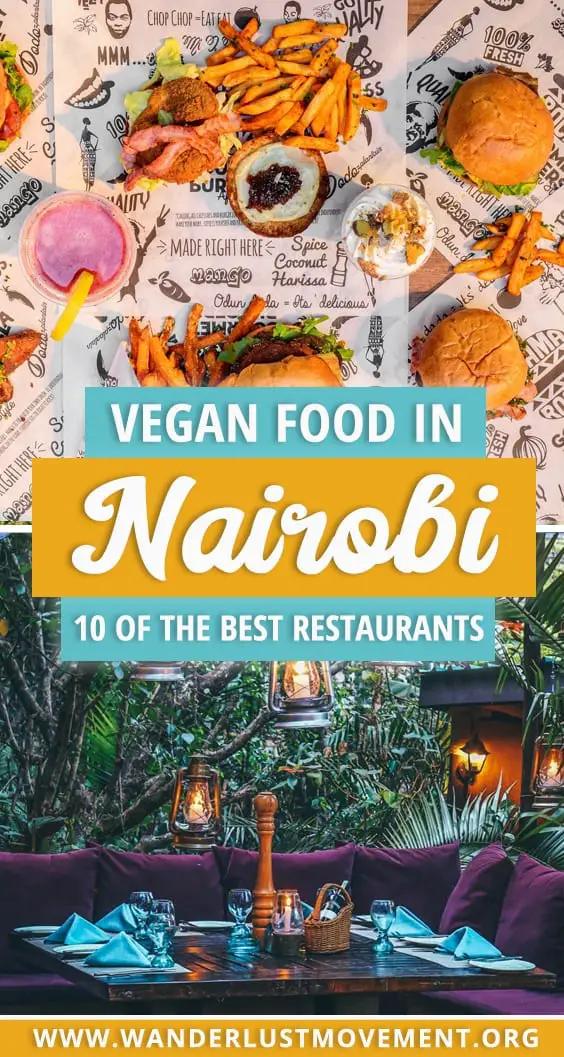 Nairobi is a melting pot of cultures & cuisines, making it a delicious foodie destination. Here are the top restaurants in Nairobi for vegans!