One of my favourite things to do is visit vegan restaurants in Cape Town and around the world.
Since watching the eye-opening documentary, Cowspiracy, it's been my mission to go full vegan by the end of the year.
This was pretty easy to achieve in Cape Town. The vegan community has really grown in the past few years, thanks to the rise of health-conscious consumers who want to eat and live more responsibly. But this has gone out the window since moving to semi-rural Thailand to teach English.
I can no longer just pop into Spar and get my hands on fresh fruit and vegetables. I have to make a mission into town to find basic ingredients like ginger, broccoli, carrots and a wider variety of fruit.
At the moment, I am back to being a full-time vegetarian as I get my bearings and start to learn what ingredients are in which dishes and which products are cruelty-free. This week has been especially tough as I have been missing the vegan restaurant options I had back home that I took for granted.
So join me as I salivate over the 6 best vegan restaurants in Cape Town!
1. Plant Cafe
Photo by: Plant Cafe
With all the vegan options on this list, it might be overwhelming deciding where to go first. I recommend starting your vegan gastronomy journey at Plant Cafe. Situated in Observatory and the CBD, Plant is a 100% gourmet vegan restaurant in Cape Town proving how strong the demand is for delicious plant-based meals.
It's also no surprise that this little eatery has been ranked by American Express Essentials as one of the best vegan restaurants in the world!
Its menu is filled with delectable smoothies, a range of main meals for breakfast, lunch and dinner plus an assortment of freshly baked desserts ready to make their way into your stomach. Plant also makes its own dairy-free cheese, egg-less mayo, tasty mushroom biltong and smoke their own tempeh bacon. YUM!
The next best thing to Plant Cafe's menu is its commitment to the vegan cause. Their website boasts a range of resources about the vegan lifestyle, it's impact on the environment and the restaurant donates a percentage of its profits to human-based or animal-based charities.
The only downside to this restaurant is its size. Being one of the most popular vegan spots in town means it quickly reaches capacity. To avoid disappointment or having to wait around for a table to open up, book in advance. The service is a bit hit and miss at times as the waitpersons and kitchen aren't able to keep up with the demand. Which really just speaks volumes about the quality of their food.
What to try
Mint-Choc-Chip Smoothie (R 47.00)
Spicy Mushroom Rice Paper Rolls (R 68.00)
Real Hot Chocolate (R 30.00)
Fudge Brownies (R 35.00)
Mushroom Burger (R 68.00)
Sweet and Sour Tofu (R 68.00)
Address: 8 Buiten St, cnr. Loop Street, Cape Town
Contact Details: Phone: 021 422 2737
Photos by: Plant Cafe
2. Dear Me
Photo by: Dear Me
Dear Me is an all-day brasserie and pantry nestled in the heart of the CBD. Although it is not a 100% vegan restaurant in Cape Town, it still has plenty of options to satisfy your hunger. The menu is completely adaptable to suit a range of dietary requirements with home-made almond milk and cashew yoghurt available on request.
And even though Dear Me does serve animal products, they do make a point of sourcing free-range meat and eggs and only using local suppliers who share their vision of creating and maintaining sustainable and ethical food production practices.
Apart from their wonderful breakfast and lunch menus, Dear Me is heaven on earth for tea enthusiasts like myself. Choose from your normal everyday herbal teas or be bold and try one of their magical tasting tea infusions!
If you are in a rush and can't sit down for a session of people watching, grab one of their sandwiches, wraps, fresh juices or smoothies at the counter for a takeaway.
What to Try
 Superfood raw chia seed porridge (R 55.00)
Vietnamese wrap/sandwich (R 44.00)
Dan Gui Piao Xiang Artistic Tea (R 40.00)
Thai Green vegetable curry (R 75.00)
Strawberry and vanilla flavoured Rooibos tea (R 22.00)
Falafel Buddha Bowl (R 89.00)
Address: 165 Longmarket Street, Cape Town
Contact Details: +27 21 422 4920
Photos by: Dear Me
3. Maharajah Pure Vegetarian Cuisine
Photo by: Maharajah Restaurant
Maharajah Restaurant is one of the best value for money vegan restaurants in Cape Town. With main meals costing as little as R 55.00 or less, it's a tasty option for any time of the month. This budget-friendly delight is tucked away in Fountain Square, just off the main road in Rondebosch.
The menu at Maharajah is jaw-dropping. The curry menu alone offers over 30 options ranging from vegetarian chicken, soya mince, soya prawns and purely legume-based options. It's possible to come here every day and be able to try something different.
Maharajah is a great option for vegetarians and vegans looking for a casual restaurant that will keep their meat-eating friends happy without sacrificing on taste.
One thing to be aware of is that Maharajah does not serve alcohol. But they do have one of my all-time favourite drinks that I lived off in India – Mango Lassi! The restaurant is quite small with only about five basic tables, making it a great choice if you need to grab some hearty Indian food on the way home for dinner.
What to try
Chana Chaat – Chickpeas cooked with spicy potatoes (R 55.00)
Mushroom Biryani (R 55.00)
Vegan muffins (R 10.00)
Mango Lassi (R 20.00)
Mixed vegetable curry (R 55.00)
Chickpeas and Butternut wrap (R 35.00)
Address: Fountain square, Rondebosch, Cape Town, 7700, South Africa
Contact: +27(0)21 685 7891
Photos by: Maharajah Restaurant
4. Raw and Roxy

Photo by: The Inside Guide / Tevon Thom
Raw & Roxy is a raw vegan restaurant in Cape Town that will have you salivating all over their Instagram account and straight into their door. Situated in the trendy suburb of Woodstock, it is the first 100% dedicated raw vegan restaurant in Cape Town and is ideal for consumers looking to dine responsibly at affordable prices.
Although the menu is simple – it is certainly not lacking! Choose from zucchini layered lasagna, raw pizza, vegan sushi made from cauliflower and scrumptious "naughty" vegan desserts like macaroons!
Bonus: If you are interested in learning more about how to un-cook your food and eat with a more health-conscious and eco-friendly mindset, Raw & Roxy hold weekly cooking classes on a Monday and Thursday. Prices are around R 600.00 pp and include tasters, juices, a filling dinner and recipes to take home.
What to try
Lasagna – Zucchini Layered With Raw Cashew Nut Cheese, Green Pesto And Tomato Relish. (R 90.00 – R 110.00)
Mint "Magnum" Ice cream – Raw Frozen Cashew Nut Milk, Coconut Oil, Mint. Covered In Raw Chocolate. (R 40.00)
Red Berrie Smoothie – Blackberry, Strawberry, Raspberry, Blueberry, Banana, Pineapple, Maca, Spirulina, Coconut Oil, Soaked Chia  (R 55.00 – R 70.00)
Raw Pizza – Crust: Activated Buckwheat, Flaxseeds, Onion. Topped with: Nut cheese, Green Pesto, Tomato, Avocado And Nutritional Yeast. (R 90.00 – R 110.00)
Blackberry or Lemon Lime "Cheesecake" – Blackberry, Blueberry, Raspberry, Vanilla, Lemon Lime, Sunflower Lecithin On A Crust Of Nuts And Dates (R 40.00)
Raw vegan sushi – Avocado, Cucumber And Cauliflower (Instead Of Rice). Served With Tamari Sauce And Wasabi. (4 for R 85.00)
Address: 300 Albert Rd, Woodstock, Cape Town, 7915
Contact: +27 79 599 6277
Photos by: Raw & Roxy
5. Scheckter's Raw
Photo by: Scheckter's Raw
Another addition to Sea Point's famous Regent Road is gourmet health restaurant Scheckter's Raw. Its ethos is to serve natural, plant-based, cruelty-free, nutrient dense food, sourced from only the finest local and international suppliers.
It's no wonder that they are a firm favourite in the local vegan season and one of the best vegan restaurants in Cape Town.
One just needs to glance at their Instagram page to see how much effort is put into creating colourful dishes that look as good as they taste. But for me, the best part about Scheckter's to the vegan scene in Cape Town is their guilt-free desserts!
Their decadent Snickers Smoothie is to die for and it took me ages to decide which dairy-free dessert to try – they all sound SO good!
If you are into trying cleanses (or as Scheckter's calls it "liquid sunshine"), their website has a whole section dedicated to this health trend. I've never tried a cleanse before, so if you do it let me know how it went in the comments below!
What to try
 Chia Chiller Cold Pressed Juice 335ml (R 45.00)
Chok a blok Almond Nut Mylk 335ml (R 55.00)
BrainOn infused truffle fudge balls (R 35.00)
Kashew King Smoothie 350ml and 500 ml (R 45.00 – R 70.00)
Thai Red Curry with Organic Hemp Seed (R 80.00)
Organic Matcha Flapjacks (R 80.00)
Address: 98 Regent Road, Sea Point, Cape Town, South Africa
Contact:  +27 21 434 1364
Photos by: Scheckter's Raw
6. Honest Chocolate Cafe
Photo by: Honest Chocolate Cafe
If you are looking for something different to tantalise your taste buds with head on over to Honest Chocolate Cafe. It's a small raw chocolate dessert cafe just off Bree street that deserves a spot on any vegan restaurants in Cape Town list.
Run by a team of five self-professed "chocophiles", Honest creates delicious artisanal baked goods, drinks and daily specials that will keep you coming back for more. And the best part? All their chocolate is ethically sourced, vegan and dairy free!
Stop by, sit down and indulge your sweet tooth or grab a chocolate sample and a brownie to go!
What to try
Bon-bon truffles tasting board (R 45.00)
Honest dark chocolate cake (R 35.00)
Banana Bunny Chow (R 55.00)
Nachos and chocolate guacamole (R 35.00)
Iced Chocolate Milk (R 28.00)
Honest Diary-Free Ice cream with roasted spiced nuts (R 52.00)
Address: 64A Wale St, Cape Town City Centre, Cape Town
Contact: +27 76 765 8306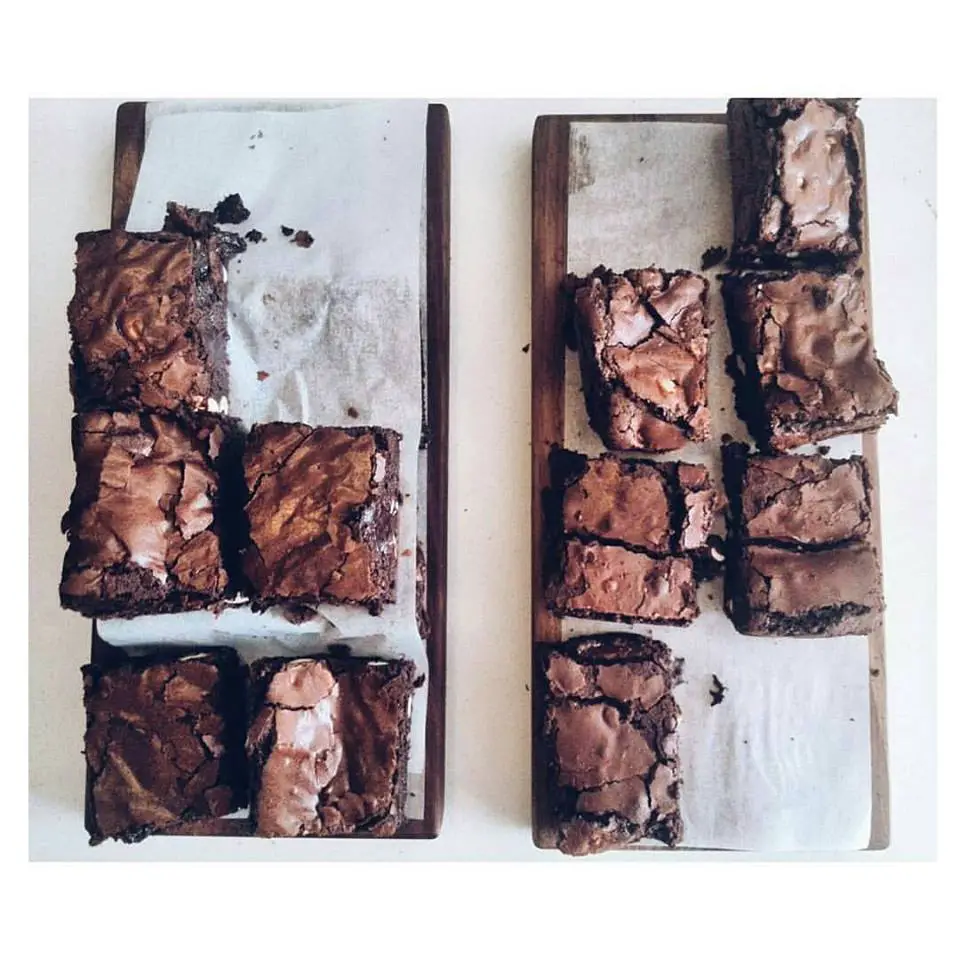 Photos by: Honest Chocolate Cafe
Did I leave out your favourite vegan restaurants in Cape Town? Hit me up in the comments below, I'd love to go check them out!
Psst…Want more South Africa travel inspiration? Check out my other posts: