Last Updated on October 10, 2020 by lauren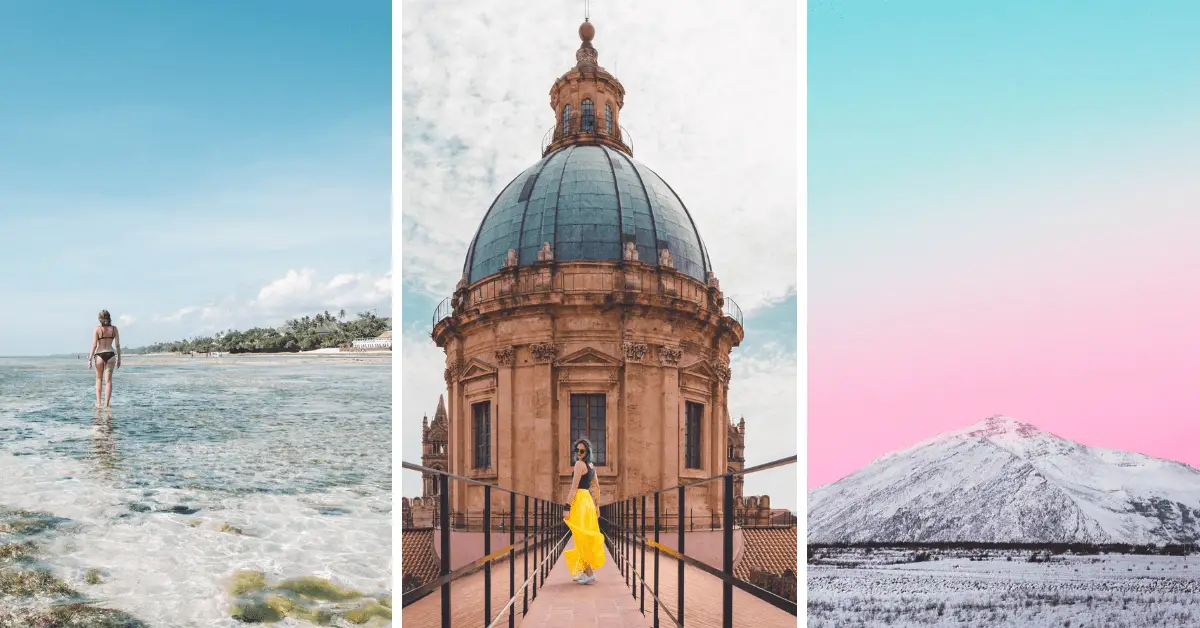 I can't believe another 12 months of travel have come and gone!
While I usually ring in the New Year at a festival, this year I've opted for something more lowkey. I'm staying home with my boyfriend, our two cats and my favourite drink of all time – bottomless mojitos.
It's given me time to reflect on how insane 2018 was and that it's going to be a tough year for 2019 to beat. During my second year as a digital nomad, my freelancing business continued to grow and helped me afford to travel to 12 different destinations.
I remember when I started learning about travel blogging in 2015, I didn't think I would ever get to see as much of the world as I have so far. I'm forever grateful that I have a successful business and I can't wait to hit up some new countries in 2019!
With only a few hours left of the year, I thought it would be fun to share some of my favourite travel moments of 2018.
Cue the highlights reel!
Attending Up The Creek Festival
In 2018, I got to attend my first Up The Creek Festival. It's now one of my favourite music festivals in South Africa, and I can't recommend it enough.
With most of the larger festivals imploding, smaller fests like these are really keeping the scene alive. Plus, I discovered so many excellent South African artists.
---
Backpacking Through Vietnam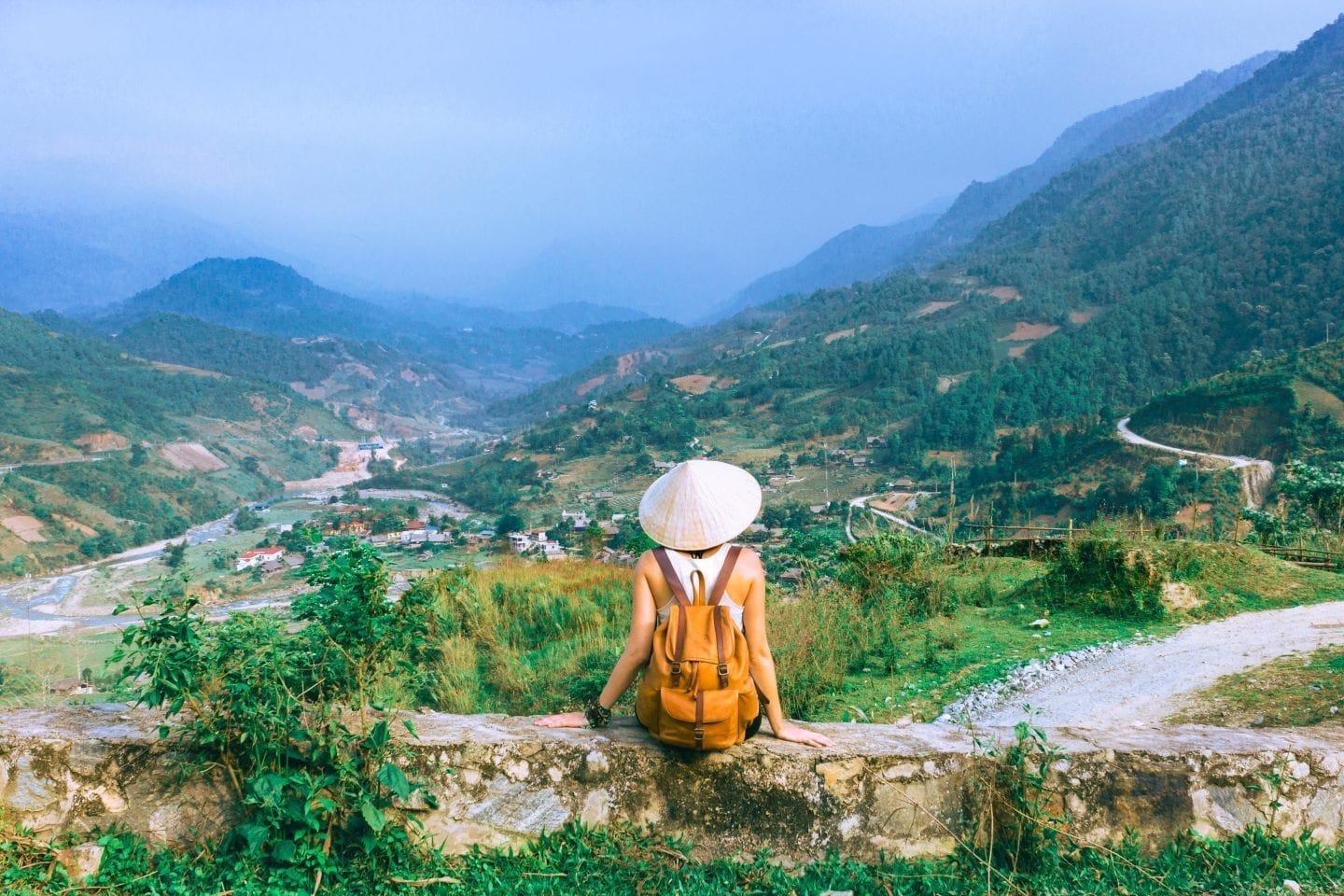 My trip to Vietnam wasn't supposed to happen. I had plans to fly to the Philippines when I discovered the South Africans are eligible for visa on arrival for Vietnam.
I quickly booked my flights and spent two weeks travelling the country from south to north. My major highlight from this trip was spending three days trekking through Sapa.
Read More on Vietnam Travel:
---
Exploring Krabi in Thailand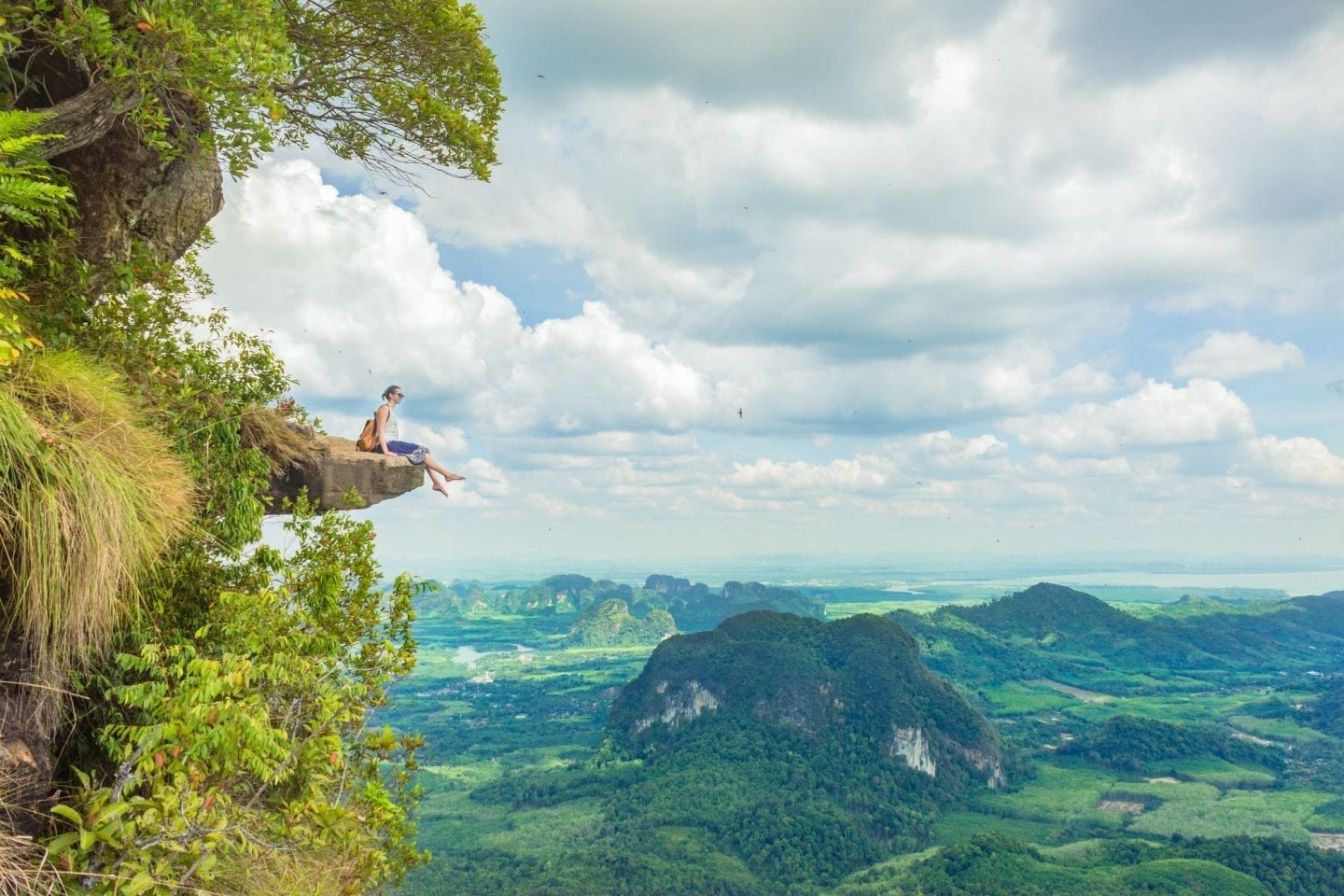 While I prefer the north of Thailand to the south, Krabi stole my heart in 2018. The beaches are beautiful, the ocean temperature is perfect, and there's so much to see and do.
I kept myself busy with hikes to incredible viewpoints, snorkelling trips to islands, sunset standup paddleboarding and rock climbing up Thailand's iconic limestone karsts.
Read More on Thailand Travel:
---
Seeing Organutans in Borneo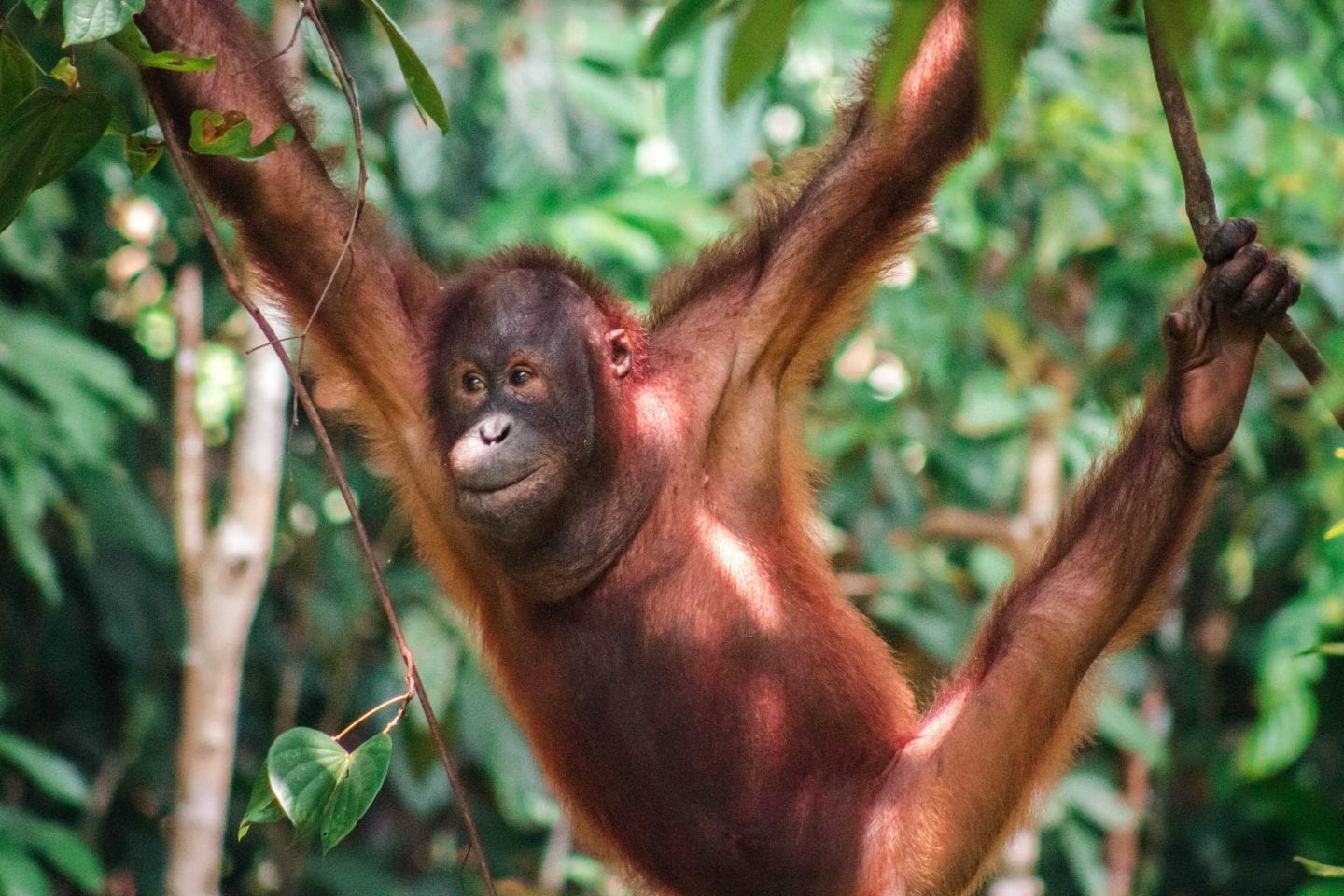 In January 2018, I started planning my 8-week trip to Southeast Asia and stumbled across a blog post about Borneo, Malaysia. It quickly found it's way on my itinerary and I enjoyed every moment exploring the lush rainforest.
I saw my first orangutan and discovered a new favourite animal – the Proboscis monkey.
---
Showing My Best Friend Around Cape Town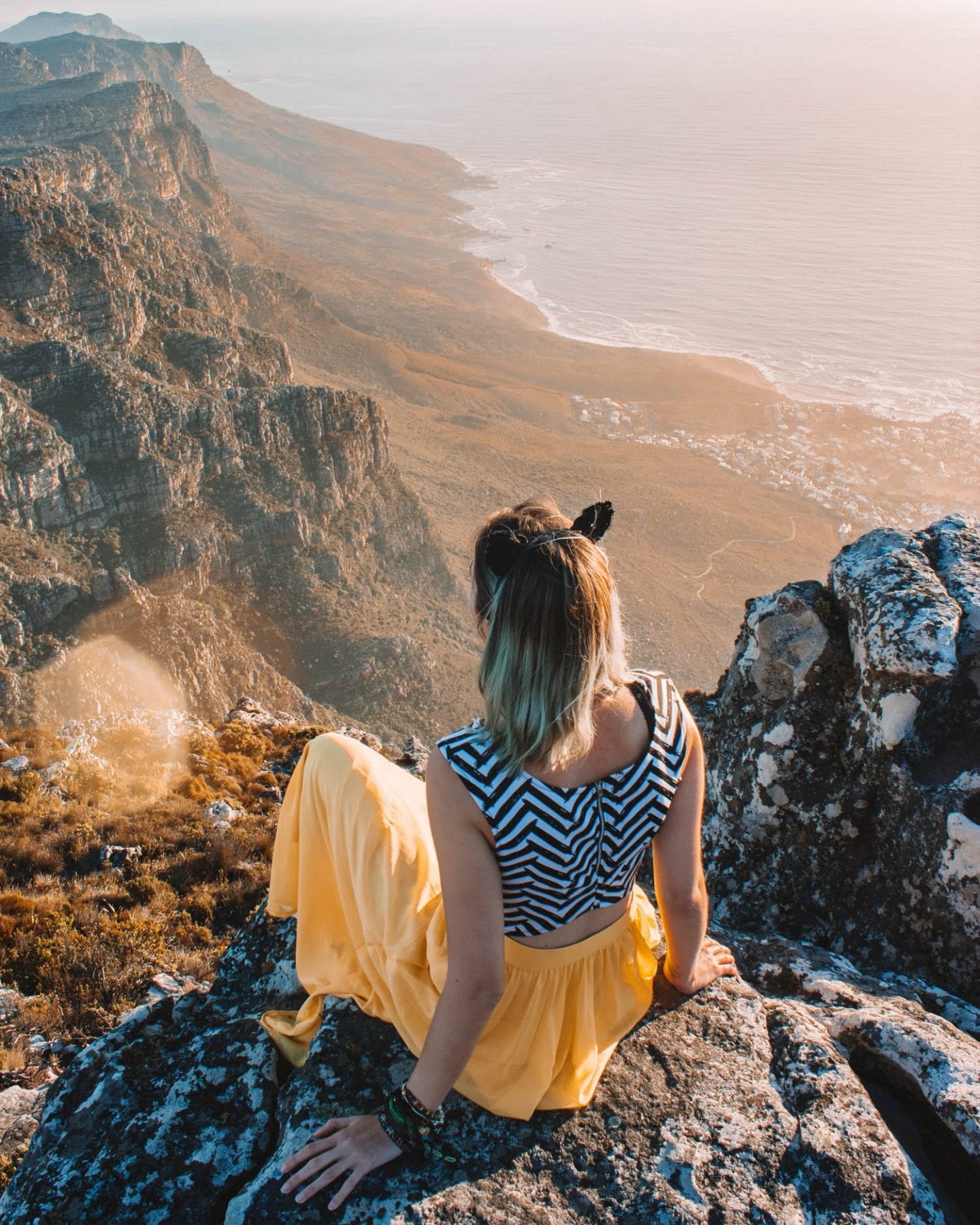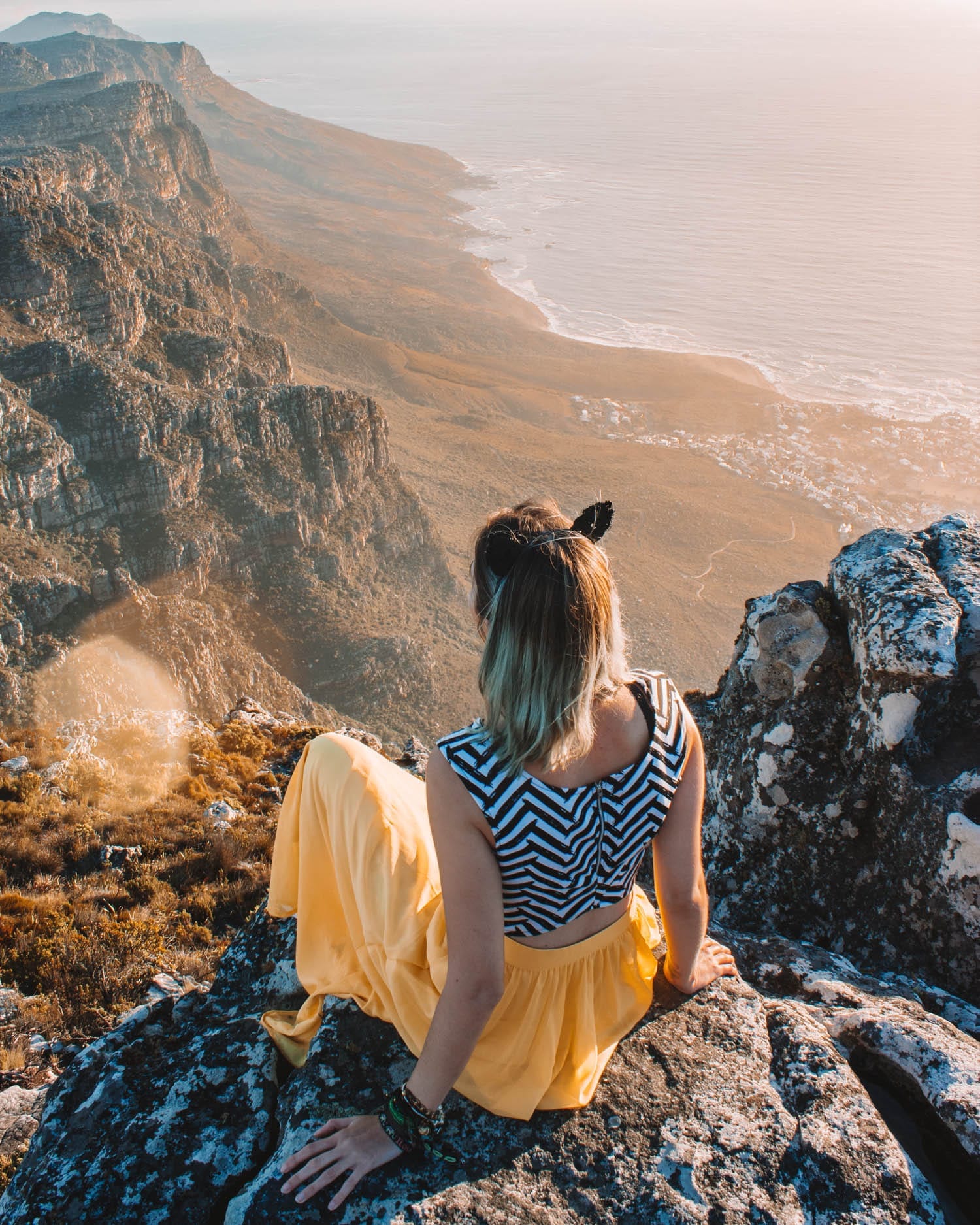 After living in Cape Town for five years, I finally got my best friend to fly down from Johannesburg for our birthdays. We spent two days exploring some of my favourite spots including Boulders Beach and watching the sunset from on top of Table Mountain.
Read More on Cape Town Travel:
---
Living in Sicily for a Month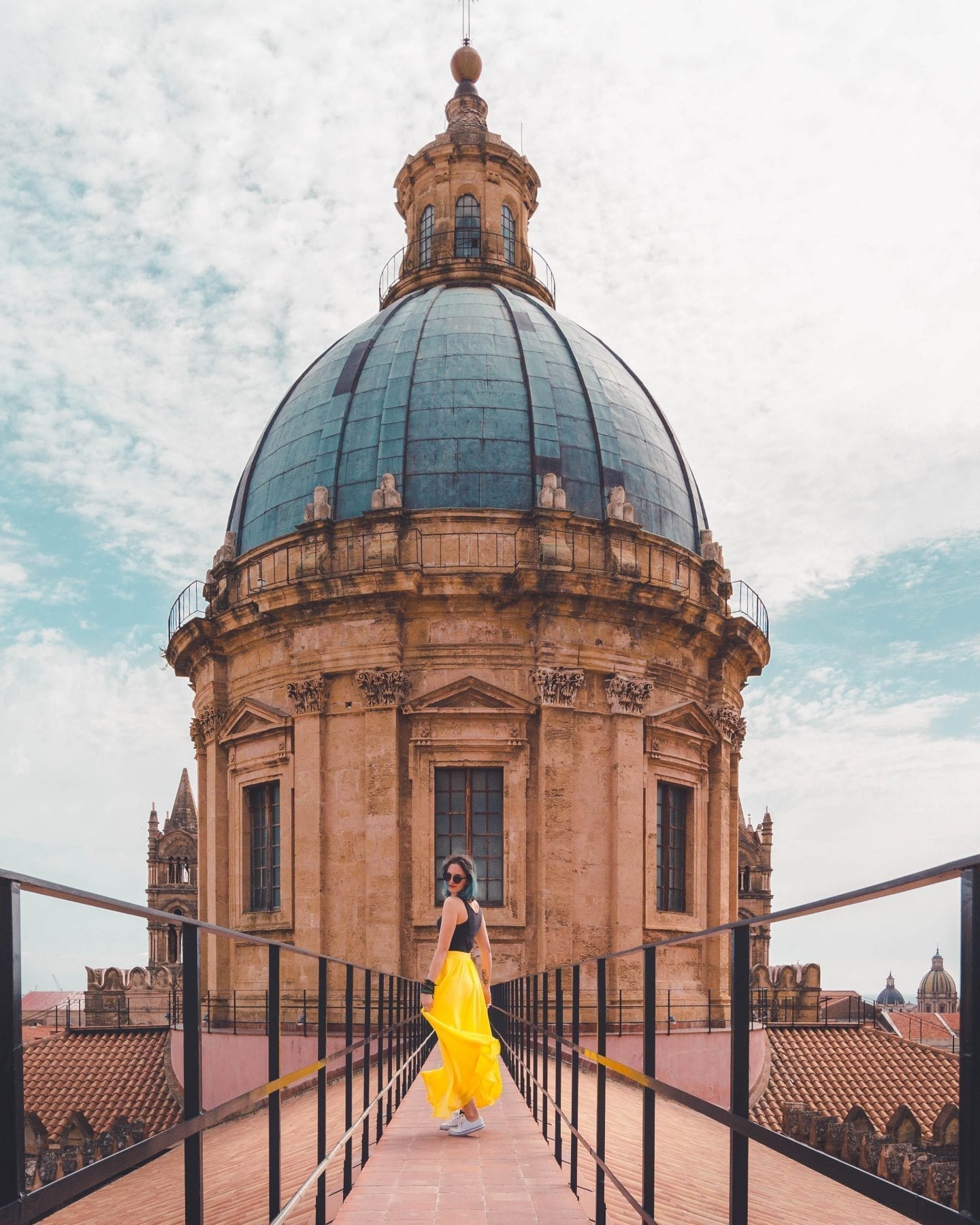 Ever since my first digital nomad trip to Bali, I've been hooked. I love connecting with other people who are living the same lifestyle as me and learning new skills along the way.
In 2018, I flew to Sicily, Italy and spent a month with the Find Your Pack crew. We went sailing around the coastline of Mondello, hiked our legs off and explored Palermo's ancient streets and impressive cathedrals.
---
Going on a Girl's Trip to Rome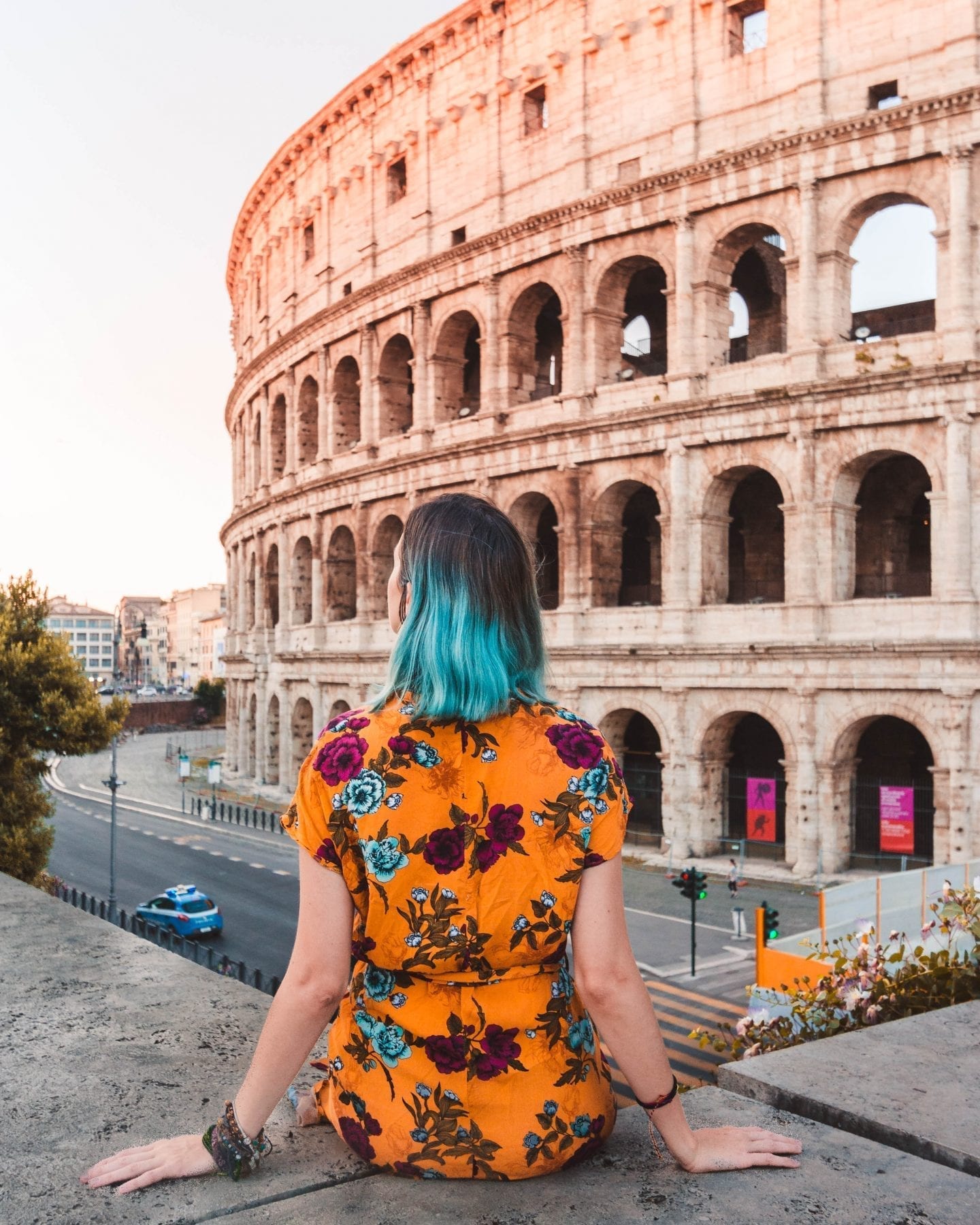 I don't often get to travel with my friends, but that all changed in 2018. I spent three days in Rome exploring the cobbled streets with a friend from Cape Town who was working in France for the summer.
We walked almost 20km each day and saw as much of Rome as we could as cheaply as possible. From waking up before sunrise to visit the Tivoli fountain to staying up until 4 am exploring the city's nightlife – it was a girlfriend getaway for the books.
Read More on Rome Travel:
---
Backpacking Europe With My Boyfriend
Greg and I got to continue our yearly travelling tradition. Last year, we spent two weeks in Tbilisi, Georgia and in 2018 we had an epic Euro trip adventure.
We met up in Berlin, Germany and spent two days exploring the city's top sights. Then we took an overnight bus to Krakow, Poland where we caught a train to Auschwitz.
The last leg of our trip ended in Amsterdam, and I ate my weight in the delicious vegan food the city had to offer!
---
Getting Stoned in Amsterdam
Getting stoned in Amsterdam was a bucket list experience for Greg and I. Although, he handled it much better than I did.
I got super paranoid and didn't want to leave the coffeeshop; I thought ducks were trying to steal my snacks and almost got hit by people and their bicycles multiple times. On the plus side, the city has excellent munchie food.
---
Seeing Snow in Cape Town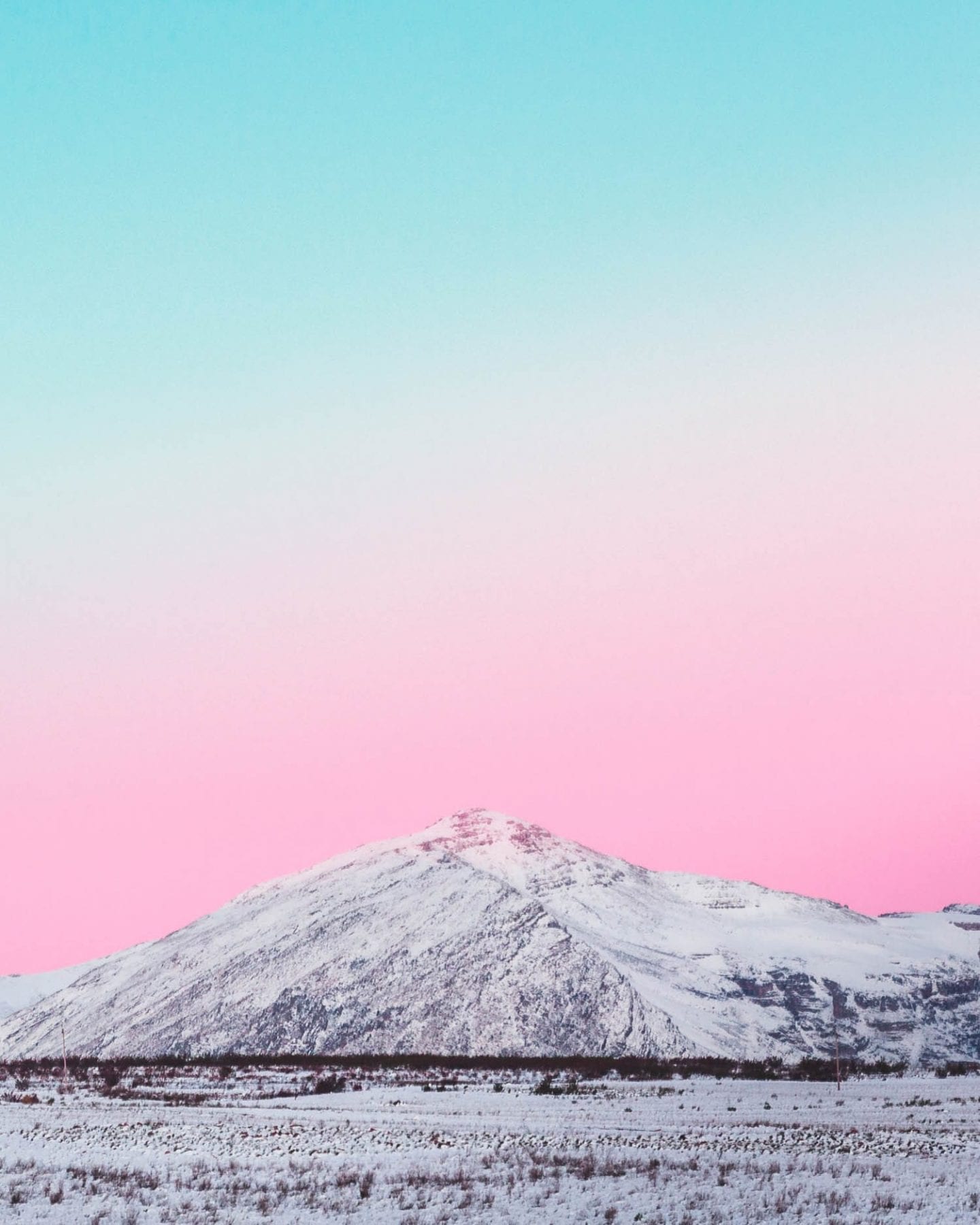 The weather Gods blessed Cape Town with a few epic days of snow in 2018. I spent one of the snow days with Cape Canopy tours and ended it with a mission to Ceres to build a snowman and watch the sunset over a landscape that looked like it belonged in Iceland or New Zealand.
---
Spending a Month in South Luangwa National Park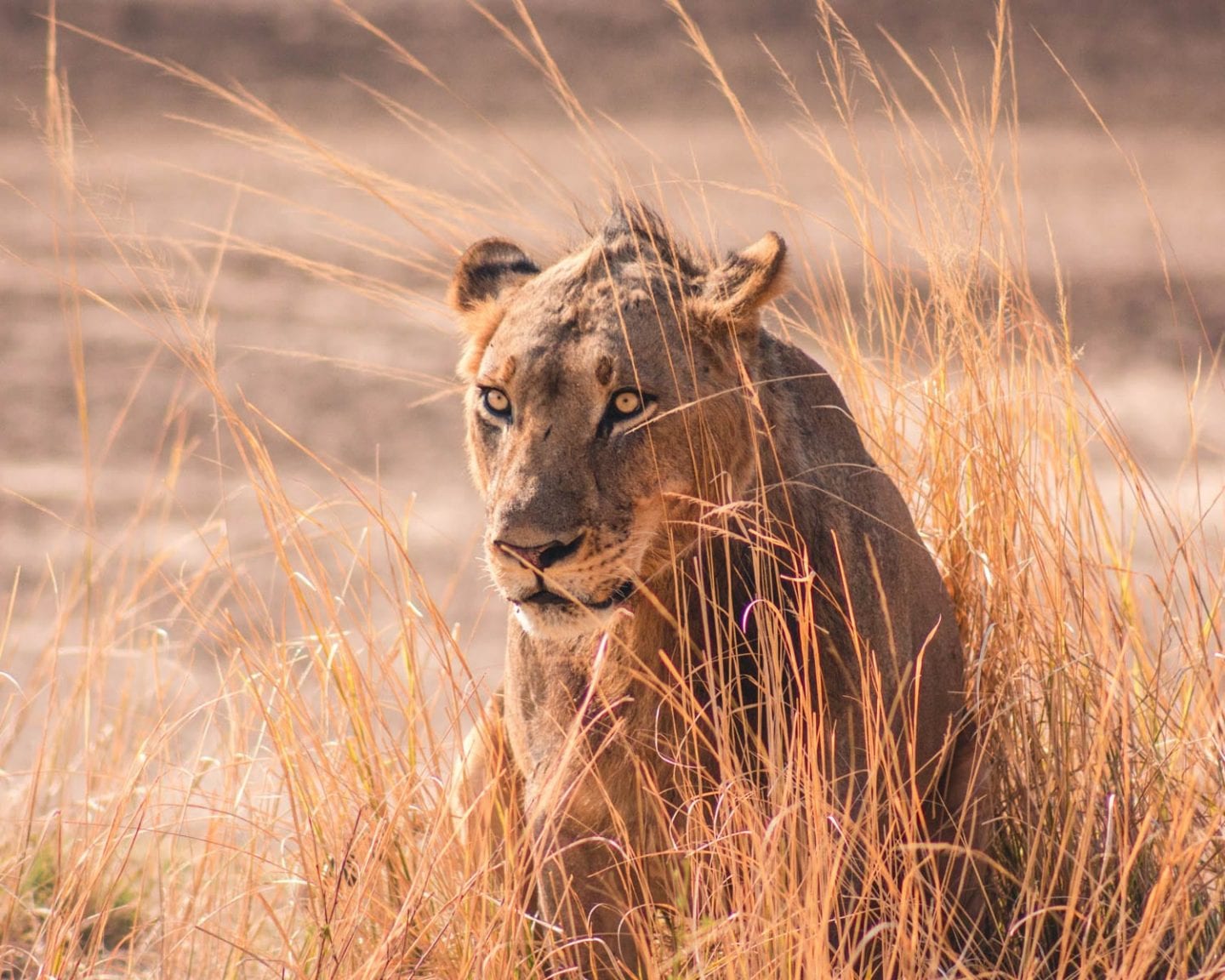 It's not every day that you get to live next to a national park. I spent a month working at a lodge in South Luangwa National Park and experienced some incredible wildlife encounters.
Zambia doesn't have fences around their national parks, which meant the animals were free to move between the nearby lodges. I often had a herd of elephants walking past the restaurant where I would walk or outside my house.
As part of the project I was working on, I got to go on quite a few morning and evening game drives! On the last one, we managed to track down a pride of lions with a fresh kill – something I hadn't seen before on safari!
---
Exploring Reunion Island
In September, I flew to Reunion Island for the first ever Tails of a Mermaid tour! For seven days, we explored the best the island had to offer.
We took to the skies with a helicopter tour over an active (and erupting) volcano, spent lazy sunny days on the beach, drank a lot of rum and chased plenty of waterfalls. I also got to speak French for the first time in years, and it's amazing how much of my vocab came back to me.
---
Living in Kenya for a Month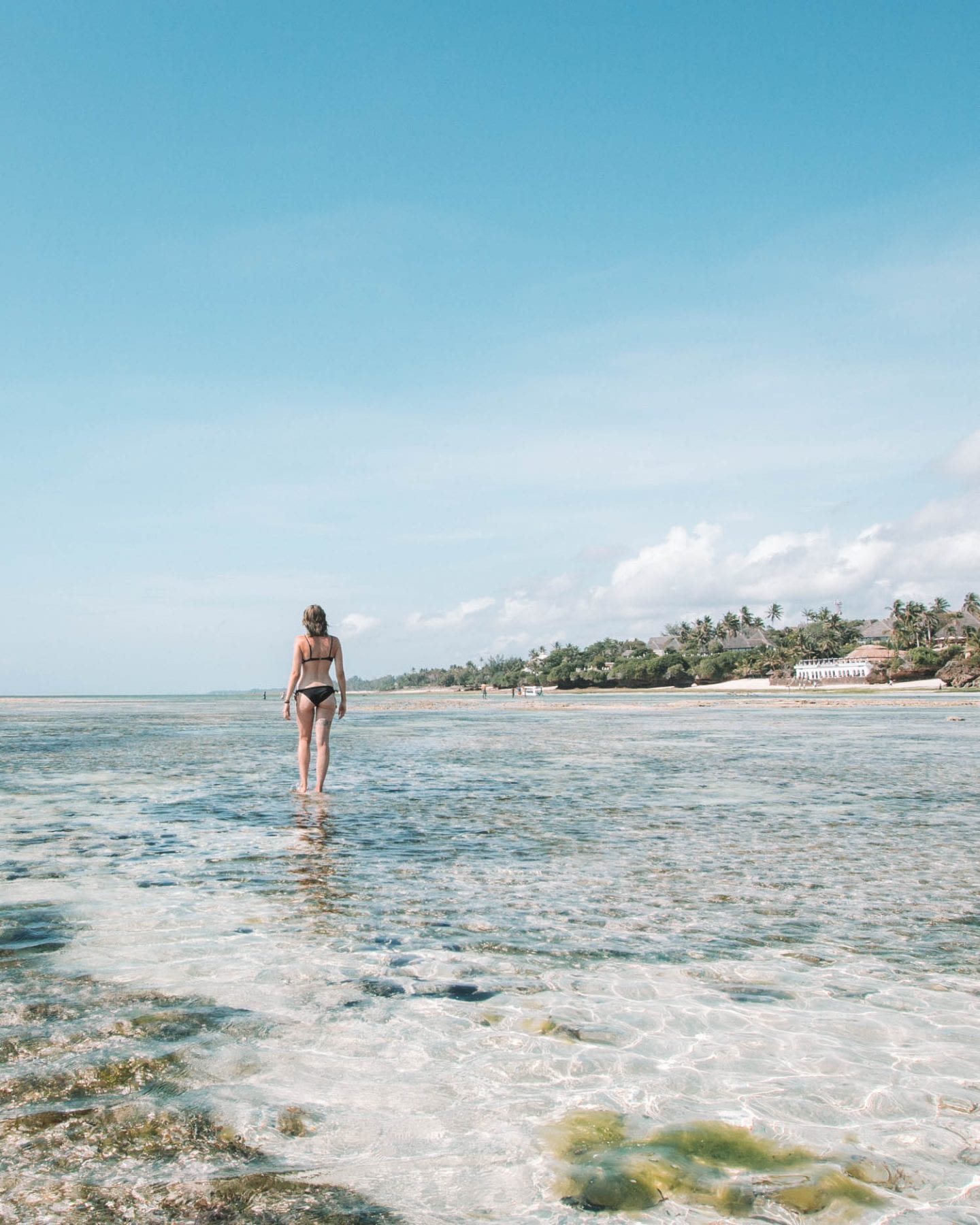 For my last digital nomad trip of 2018, I flew to Kenya and spent a month living in Nairobi. In between my hectic work schedule, I got to explore the city, eat a ton of delicious vegan food and went on weekend trips to the coast.
The highlight for this trip was visiting Diani beach and Watamu Marine Park. The visibility for snorkelling is insane, the weather was perfect, and I left Kenya with a beautiful tan.
Read More on Kenya Travel:
---
Trying Astrophotography For The First Time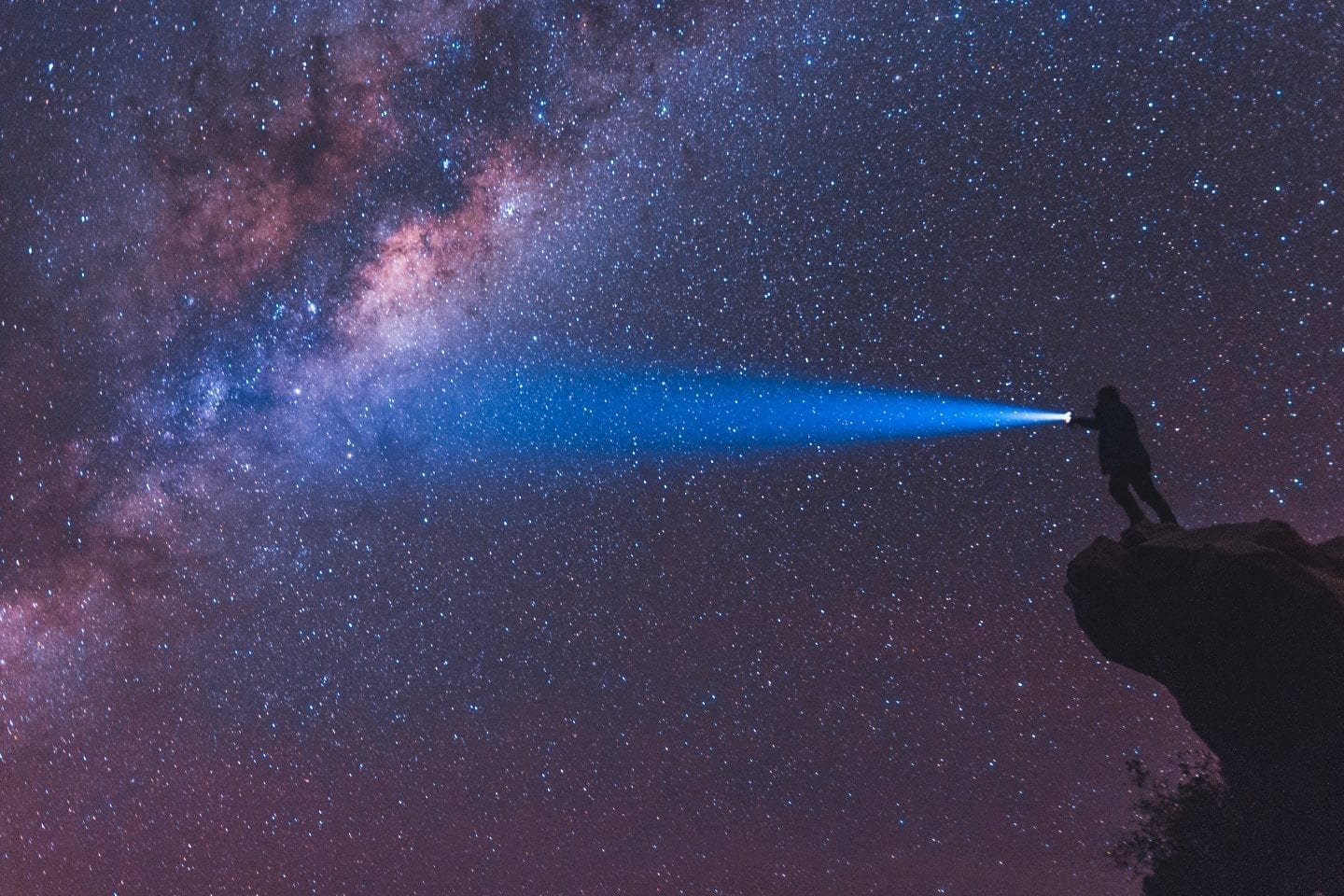 If you're into night photography, South Africa's winter months are the best time to capture the milky way. In July, two of my friends took me on a mission outside of Cape Town to teach me astrophotography.
I'm super pleased how my photos turned out, and I can't wait to take more pictures of the night's sky in 2019!
---
Going on a Weekend Trip to Swaziland
My last trip of 2018 was to the beautiful Malolotja National Park in Swaziland. I spent the weekend camping there with Greg, and we went on their canopy tour through the mountain range.
It's only a 4-hour drive from Johannesburg, and the scenery here is amazing. There are quite a few hiking trails that we didn't get a chance to explore, so I definitely want to come back and see more of Swaziland's natural heritage!
---
What were some of your top travel moments in 2018? Let me know in the comments below!

Psst…Want more travel inspiration? Check out my other year reviews:

 

Another 12 months of travel have come and gone. I managed to visit 12 countries and eat a ton of vegan food. Here are my top travel moments from 2018!