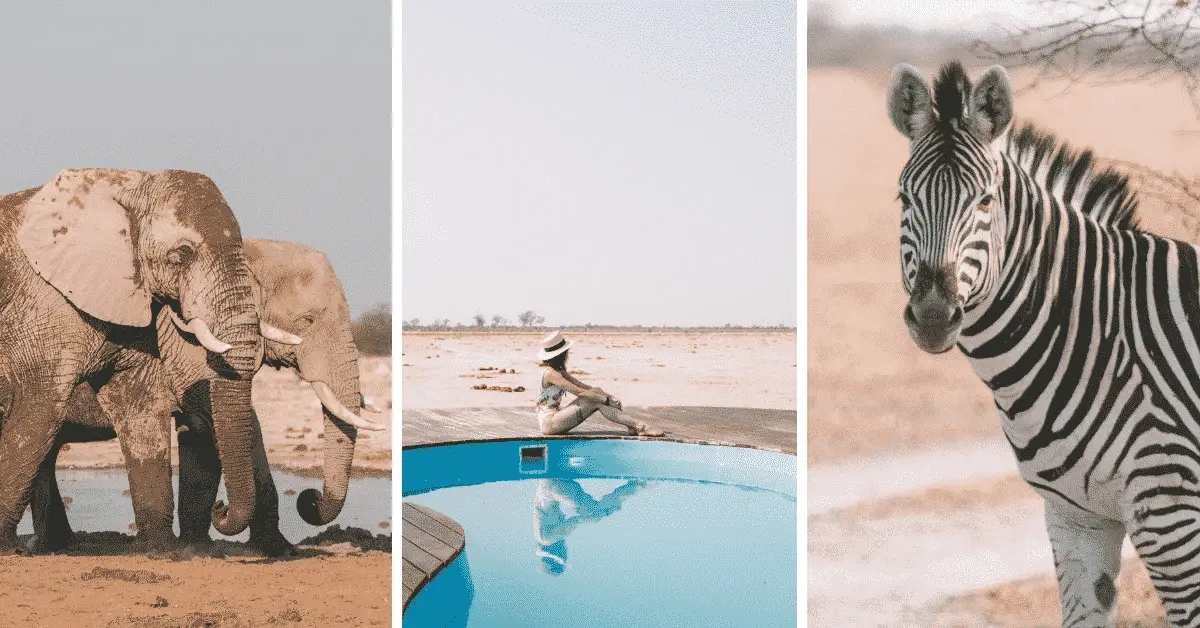 When my friend Melanie told me about her plans to go to Botswana, my eyes lit up, my heart started pounding, and my hands got a wee bit sweaty.
I hadn't been to Botswana since 2015 (omg where has the time gone?!) when I travelled overland from South Africa to the Vic Falls Carnival New Years Eve Festival.
But I had only had enough time in the country to see dusty roads and drive past small towns.
Since then, I've been daydreaming about exploring the Kalahari, going on game drives through Chobe National Park, driving through the Makgadikgadi Pans and spending a night in the Okavango Delta.
Suffice to say, it didn't take much to get me to add my name to her road trip roster.
Before long, we had whipped up an epic week-long Botswana itinerary that included some of the country's top safari destinations.
Here's my 4×4 self-drive Botswana itinerary for an epic safari trip!
---
Travel Tips for Your Botswana Itinerary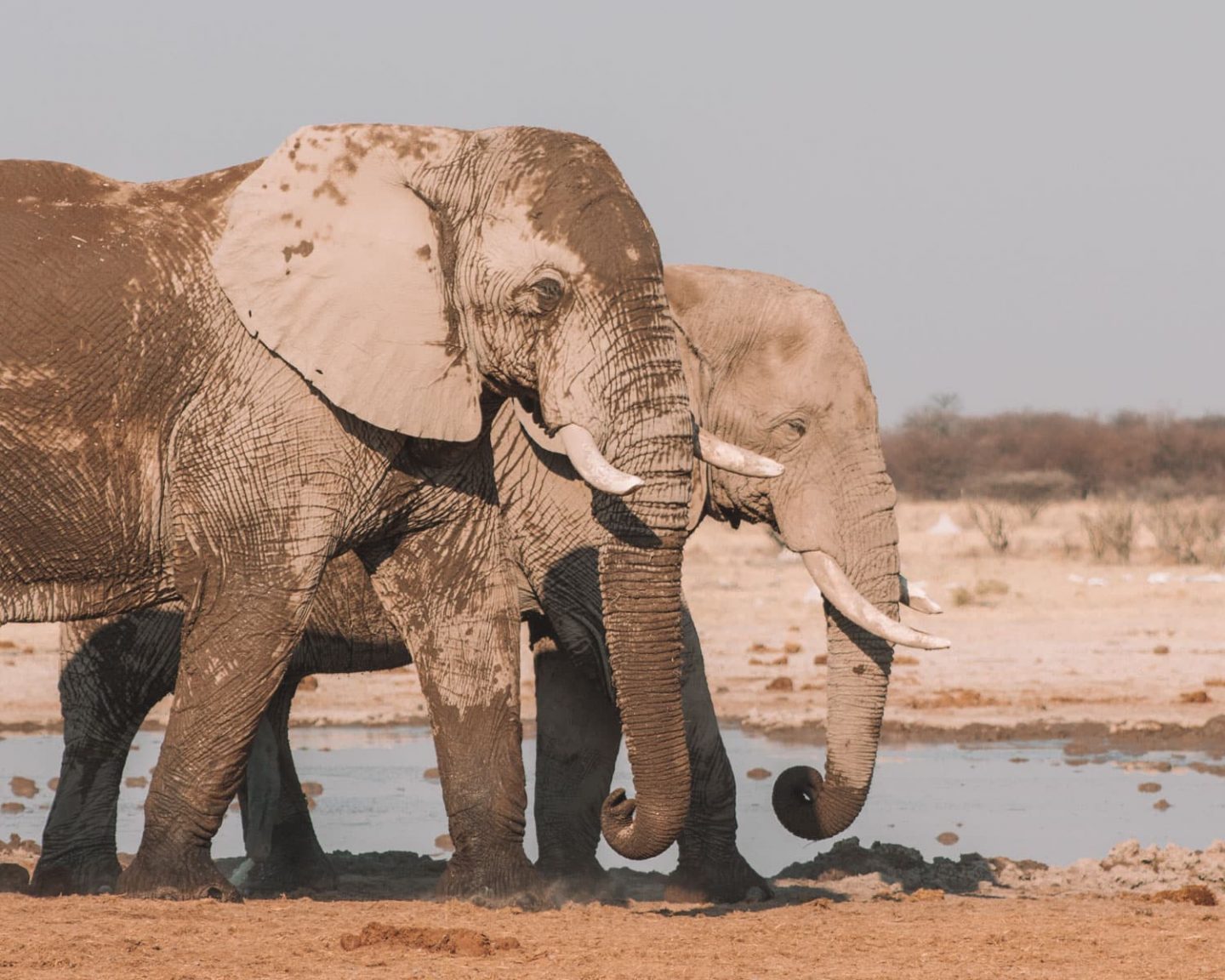 Money: Before you leave South Africa or fly in from your home country, make sure you phone your bank and authorise your bank card for international travel. There are ATMs available in Gaborone, Maun, Francistown and other small towns along the way. Most restaurants, tour companies and hotels will let you pay by card, but you'll still need some cash on you for smaller purchases.
Malaria: If you're planning a holiday in Botswana during the wet season, it's a good idea to speak to your local travel clinic about getting malaria pills. For safari trips in the dry season, the risk is much lower. But you'll still need to cover up in the evenings and use mosquito repellent.
Plugs: I'm happy to report that all of the hotels (and Gabarone Airport) we stayed at in Botswana had South African plugs! If you're visiting from Europe or America, the country also uses plug types D and G.
Wildlife Safety: Please, please, please DO NOT get out your car when you're inside a national park. During our trip to Nxai Pan, we were watching two lions in the distance when another vehicle pulled up, and the passenger got out of his car to take photos of some elephants. Just because you can't see a predator doesn't mean there aren't any around you.
Travel Insurance: While Botswana is the second safest country in Africa, you still need travel insurance. From protecting your camera gear (especially if you're renting a decent lens) to cancelled flights, take out a policy with World Nomads. The company specialises in covering travellers for all kinds of adventure activities, and you can claim online from anywhere in the world.
---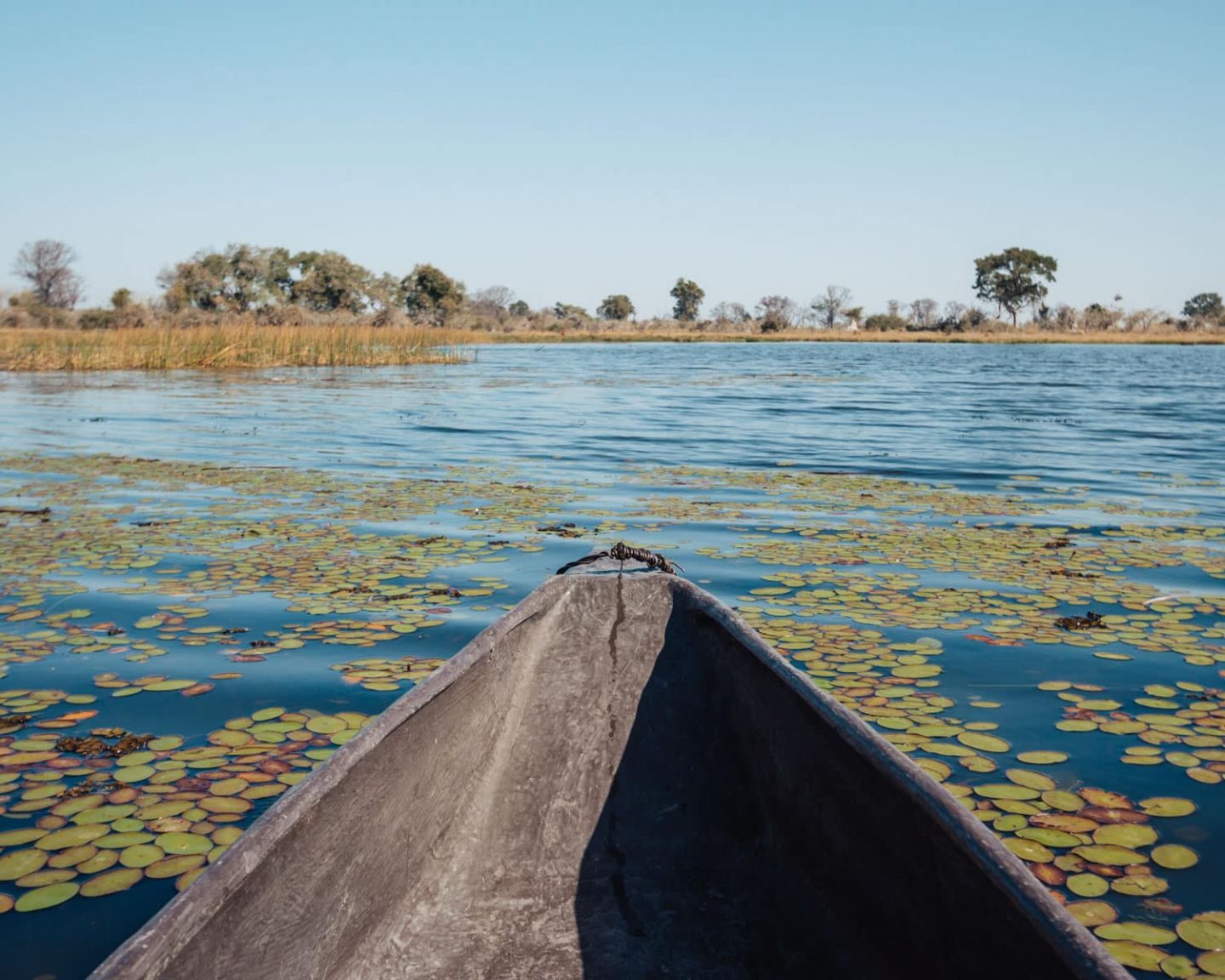 The Best Time to Travel to Botswana
Botswana is one of those destinations that has something special to offer no matter when you plan your safari.
If you want incredible wildlife sightings and to boost your chances of seeing the Big Cats, book your trip to Botswana for the dry season. From May to September, Botswana experiences hardly any rainfall, driving the animals to congregate around the dwindling water holes.
The famous Okavango Delta floods from June to October. If a mokoro safari on the delta is on your bucket list, this is the best time to go!
But if you want a wildly different experience, plan your Botswana road trip for the wet season (November to April). The dry, arid landscape is transformed into an emerald green wilderness.
The rains are usually short-lived, and you'll get to see plenty of newborn animals and migratory birds!
---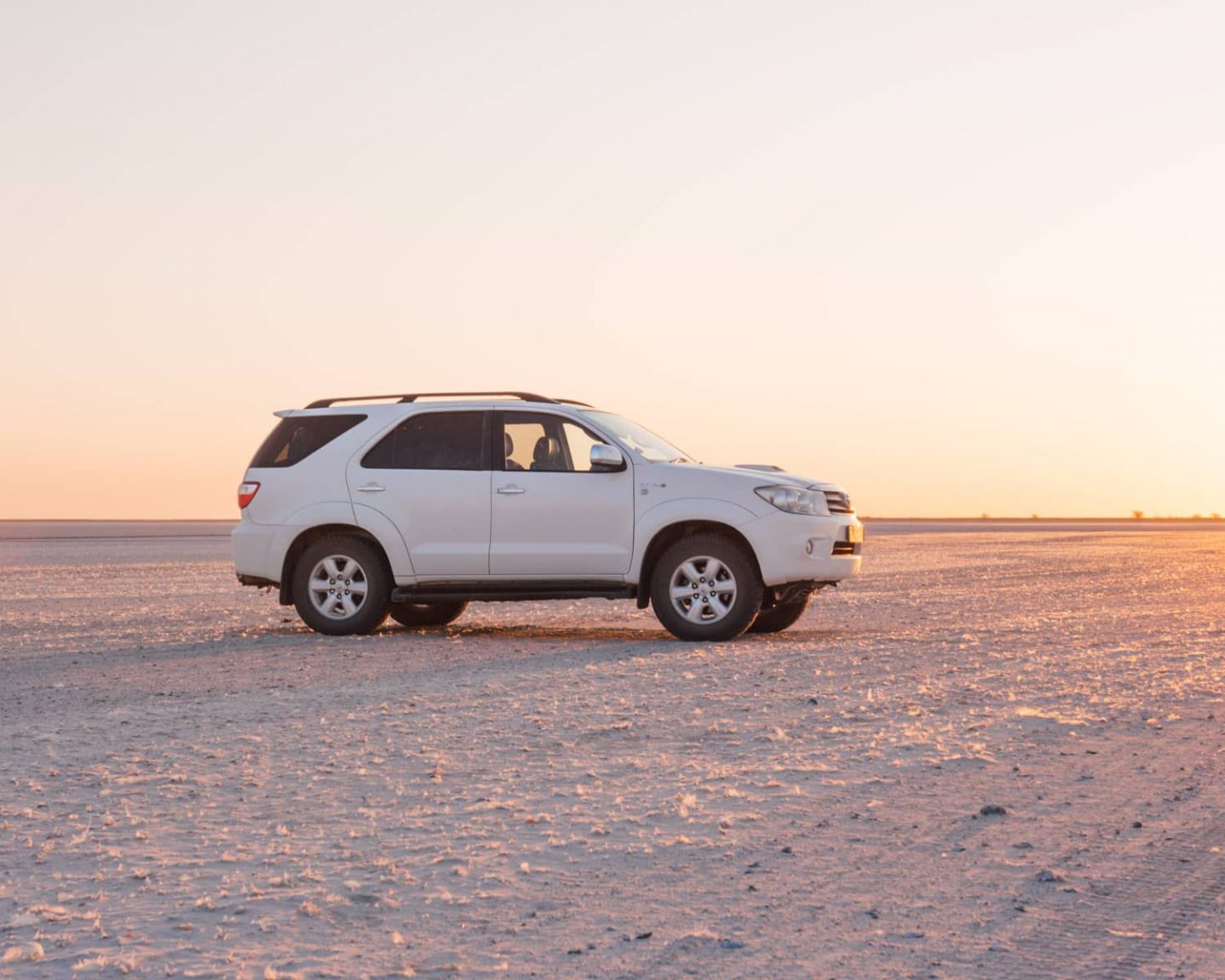 Tips for Renting a 4×4 Vehicle for Botswana
You Need a High Clearance Vehicle: Botswana's roads aren't in the greatest condition for normal cars. Although it's totally possible to plan a Botswana road trip without a 4×4! But if you want to explore Nxai Pan National Park and some of the other destinations on my Botswana itinerary, you'll need a high clearance vehicle.
Choosing a Car Rental Company: If you're travelling from South Africa, choose a rental company that will let you pick up your car in Johannesburg and drop it off at an airport in Botswana. This is useful if you want to save time by flying back home instead of driving.
Border Crossings: Use the Stockpoort port of entry to get into Botswana. It's a super quiet border (the trucks can't use it), and it took us less than 10-minutes to go through immigration on both sides.
Paperwork and Costs: When taking your vehicle over the border, you'll need your registration paper and letter of insurance. You'll also need to pay the border crossing fee in cash. We paid P216 (R291 / $19 USD).
Petrol: Petrol is cheaper in Botswana than in South Africa. If you want to save money, plan to fill up your tank once you cross the border.
Download the Tracks4Africa App: Tracks4Africa is a GPS map for Africa that works offline. It's essential if you're planning a road trip in Botswana. Even if you have a local sim card, you aren't guaranteed signal.
---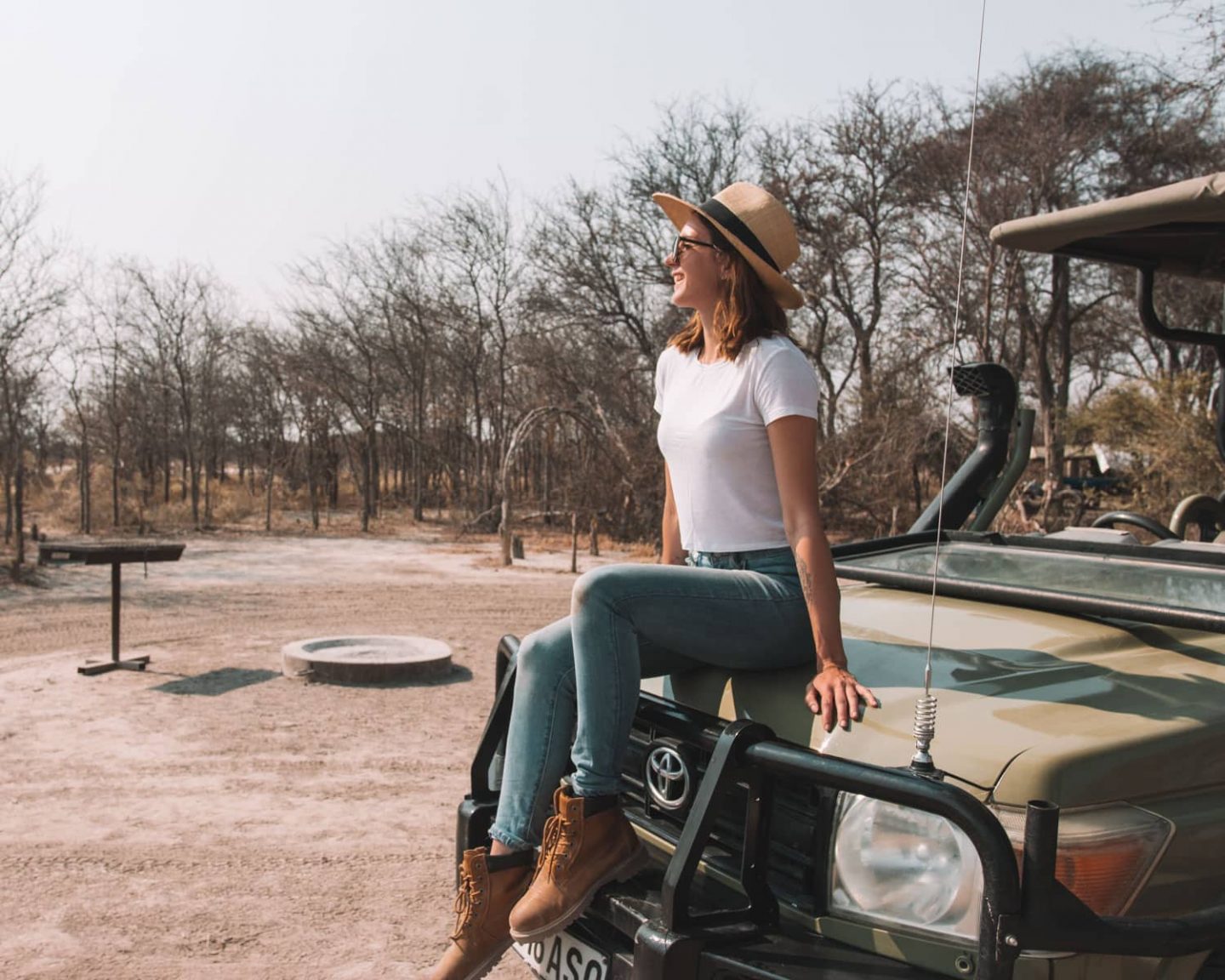 What to Pack for Botswana
Sunscreen: The sun is harsh in Botswana. You're going to be spending a lot of time outside on safaris and driving. If you want to avoid that one arm sunburn and turning into a hot tamale, lather up on 30+SPF sunscreen that's vegan and eco-friendly.
After Sun: If you're one of those people that doesn't think they need forgets about sunscreen or burns super easily, pack a bottle of After Sun to help you get through the pain.
Sunglasses: Protect your eyes from the sun's rays. If you're South African, I recommend checking out Escape Society's range! Their glasses are affordable and polarised. My favourite pair is the Gold Vintage Round Lens. It comes with 100% UVA/UVB Protection and a microfibre pouch & cleaning cloth.
Broad Brimmed Hat: If you followed my South Africa road trip in June, you'd know that I bought a gorgeous hat only to have it snatched off my head at the Valley of Desolation (how fitting). Luckily, I found the SAME hat before my Botswana trip. I'm once again the proud owner of the Morgan Emthunzini Hat. It's a bit of an investment, but the hat is UPF 50+ and is CANSA approved.
Camera: For my trip to Botswana, I shot all my photos on my Canon D700 with my Sigma Art 18-35mm lens and my kit 75-300 lens. If I could go back, I'd hire the Canon 100-400mm F4.5 for the trip. But I'm still stoked with how my photos came out. I only wish they were a bit sharper as I struggled with the lack of stabilisation.
Warm Jacket: You'll need a warm jacket for morning and evening game drives. I always pack my parka jacket for safaris, and it hasn't left me shivering in the cold yet!
Comfortable Shoes: For walking safaris in Botswana, you'll need a pair of closed walking boots. For everything else, a pair of comfortable sandals will do the job.
Neutral Clothing: Think beige and khaki. You want to blend in seamlessly with the bush.
---
7-Day Self-Drive Botswana Itinerary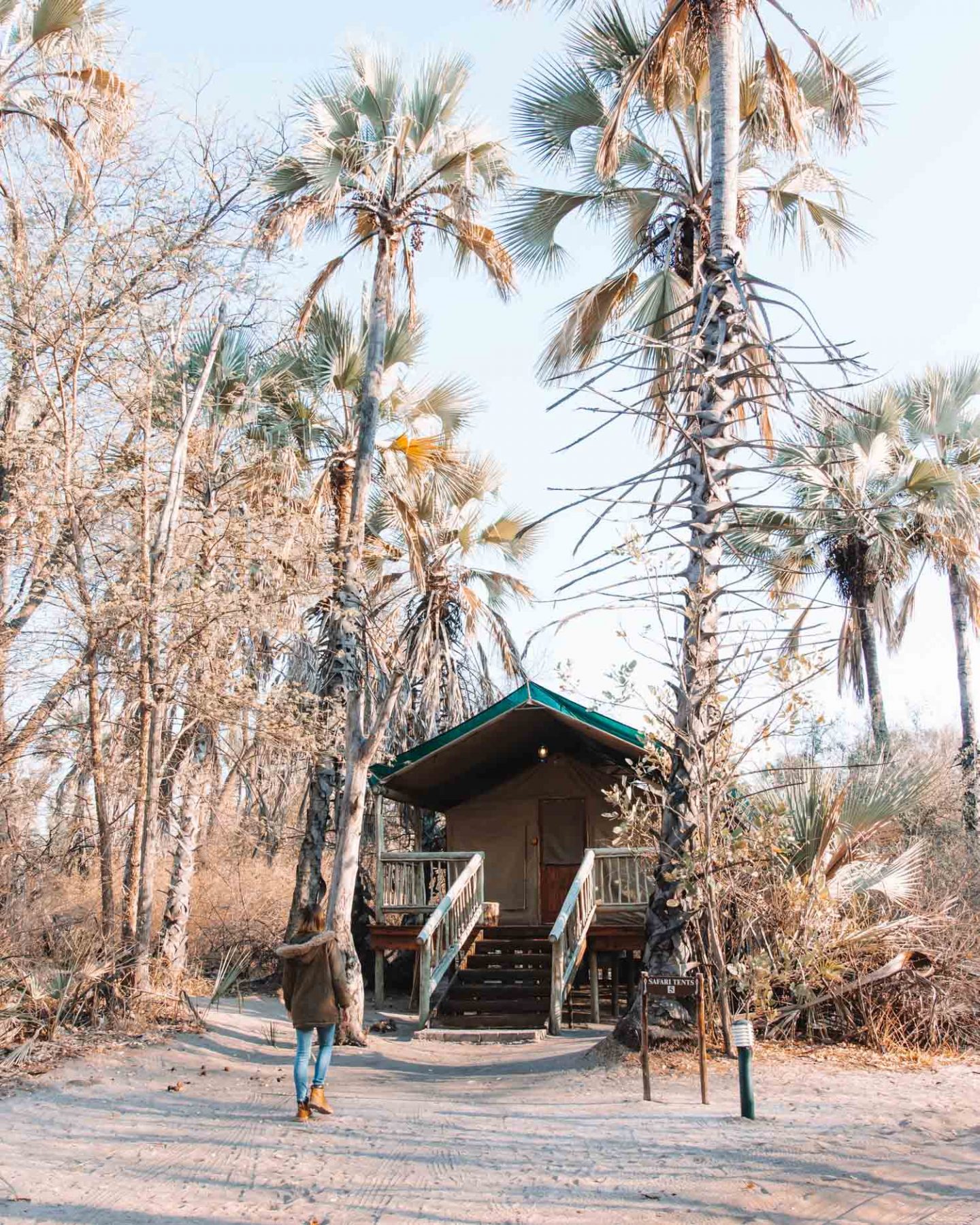 Day 1: Drive from Johannesburg to Nata Lodge
Alright, day one is all about setting 4 AM wake up calls and squinting while brushing your teeth because your eyes aren't ready to start working so early.
The drive from Johannesburg to Nata Lodge is 10-hours. You'll want to pack plenty of snacks and get the car ready to go by 5 AM. It's the only way to avoid the hell that is Johannesburg rush-hour traffic.
Once you make it over the border, there's a tar road all the way to Nata Lodge. The only snag? Botswana has a single lane highway.
Things to Remember
Use the Stockpoort port of entry. Why? Trucks can't use it because the bridge is only big enough for regular 'ol cars. That means the entire border crossing process will only take a couple of minutes because no one else will be there. I'm serious. There was no one else when we arrived. We were stamped out of South Africa and into Botswana in under 15 minutes.
You can't take fresh produce over the border. If you want to snack on fresh fruit, vegetables, meat or cheese, you'll need to buy all that good stuff in Botswana. If border patrol inspects your car and finds your contraband, someone else is going to be enjoying your lunch.
You can only pay for your car in cash. The Botswana border had a card machine, but it wasn't working. Don't count on it working when you arrive. Come prepared with cash. There is a currency exchange office, but the rates won't be great. Try to get some Pula before you arrive.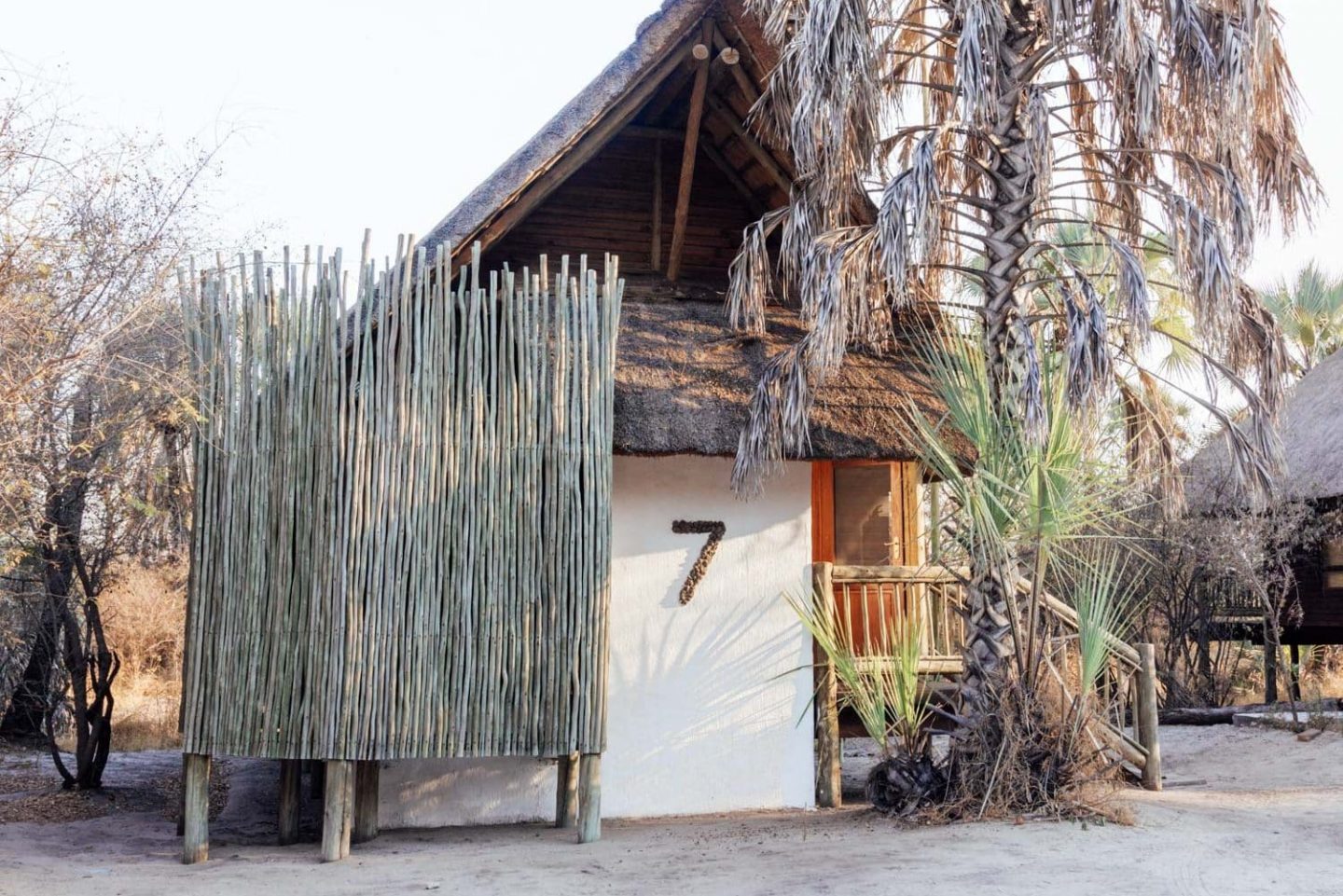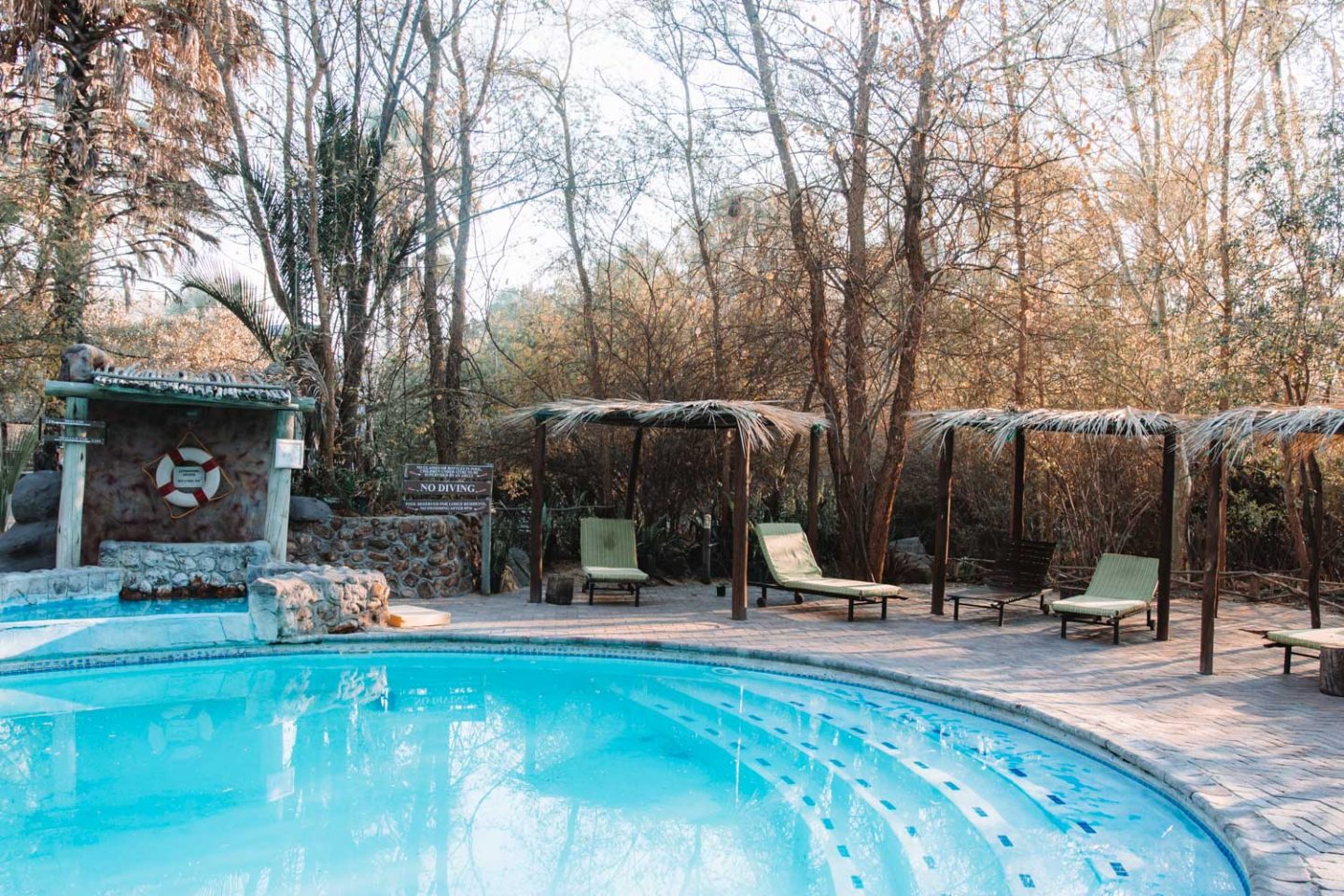 ---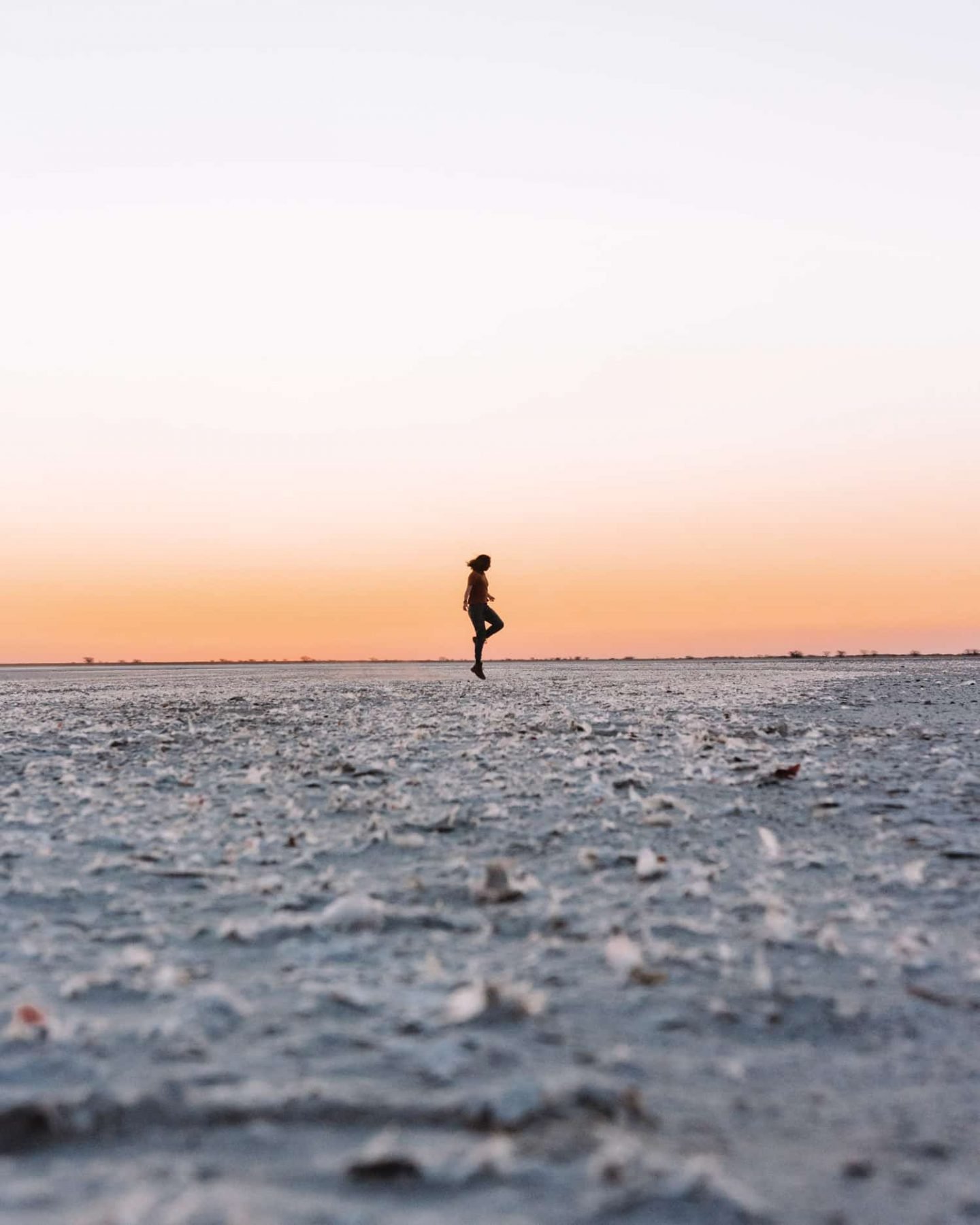 Day 2: Nata Bird Sanctuary and Salt Pans Safari
You might be wondering: "Why should I stay at Nata Lodge? What's so special about this place? Can't I stay at a backpackers or another hotel?"
You can, but you'll be missing out on a pretty epic experience.
Nata Lodge is situated in the Makgadikgadi Salt Pans and is a short drive from the Nata Bird Sanctuary. Inside the sanctuary is a massive salt pan that fills up during the wet season and attracts THOUSANDS of flamingos and pelicans!
If you stay at the lodge, you only need to pay entrance to the bird sanctuary. The lodge also includes game drives to the salt pans if you don't feel like driving yourself and want a knowledgable guide at your side.
Unfortunately, the salt pans were as dry as the Sahara desert during our trip to Botswana. There wasn't a bird in sight, but we still had a great time exploring the sanctuary.
We saw herds of buffalo and ostrich grazing in the distance and stayed for the sunset. We cracked open a few bottles of beer, drove onto the salt pans (something that you can't do in the wet season) and watched the sun go down over the plains.
12/10 would recommend!
Entrance Fee: P100 (R135 / $9 USD) for non-residents and P35 (R47 / $3 USD) per vehicle.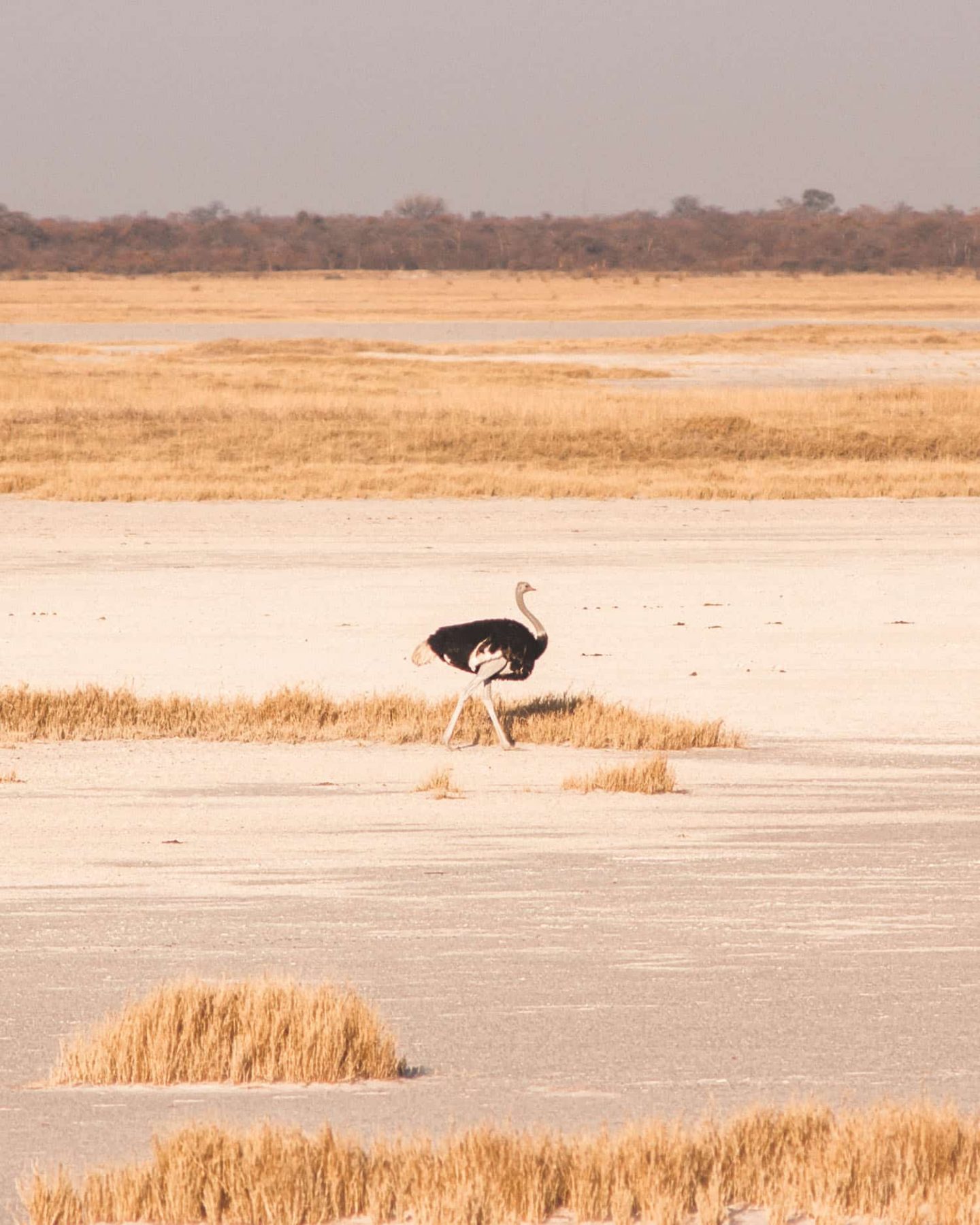 ---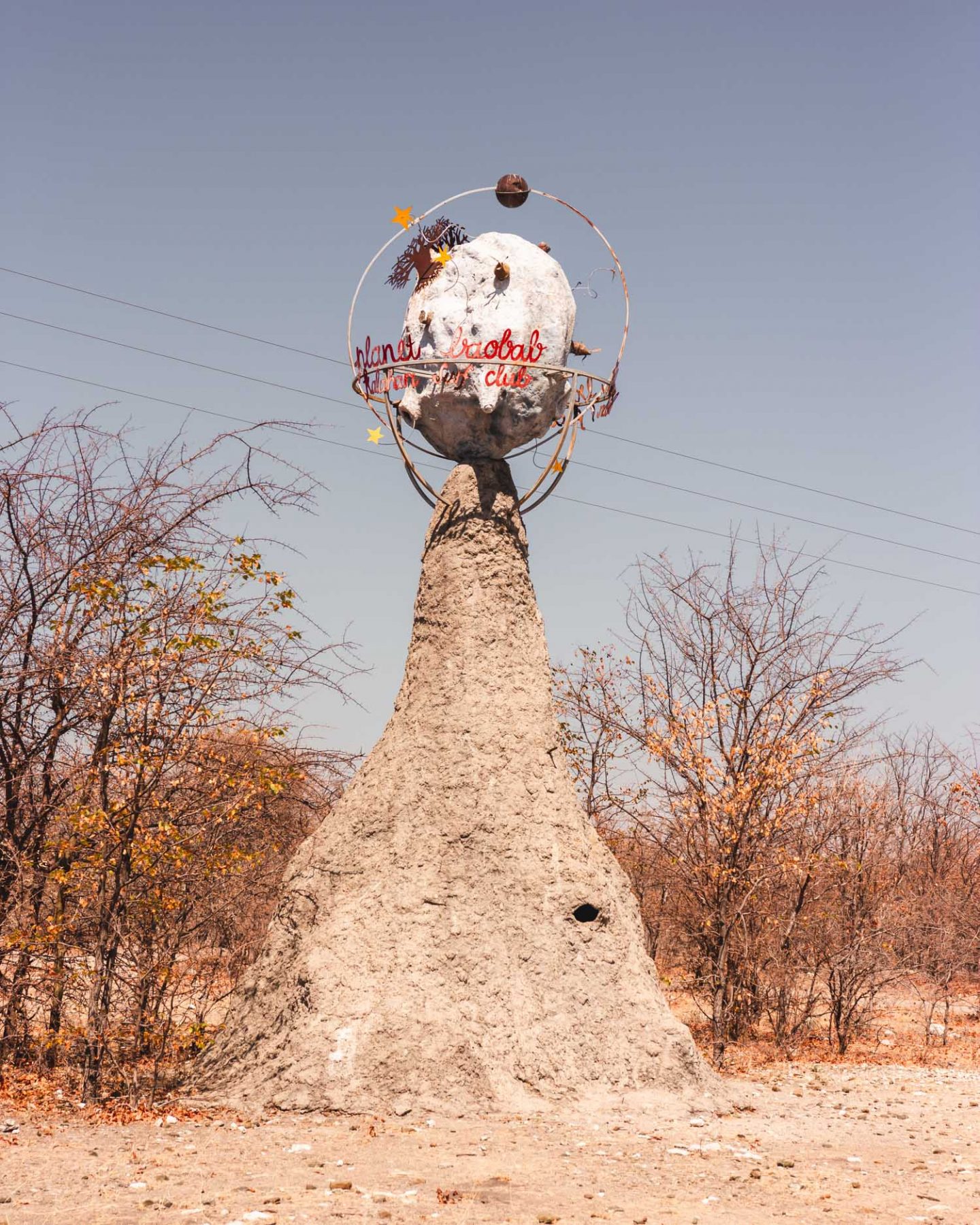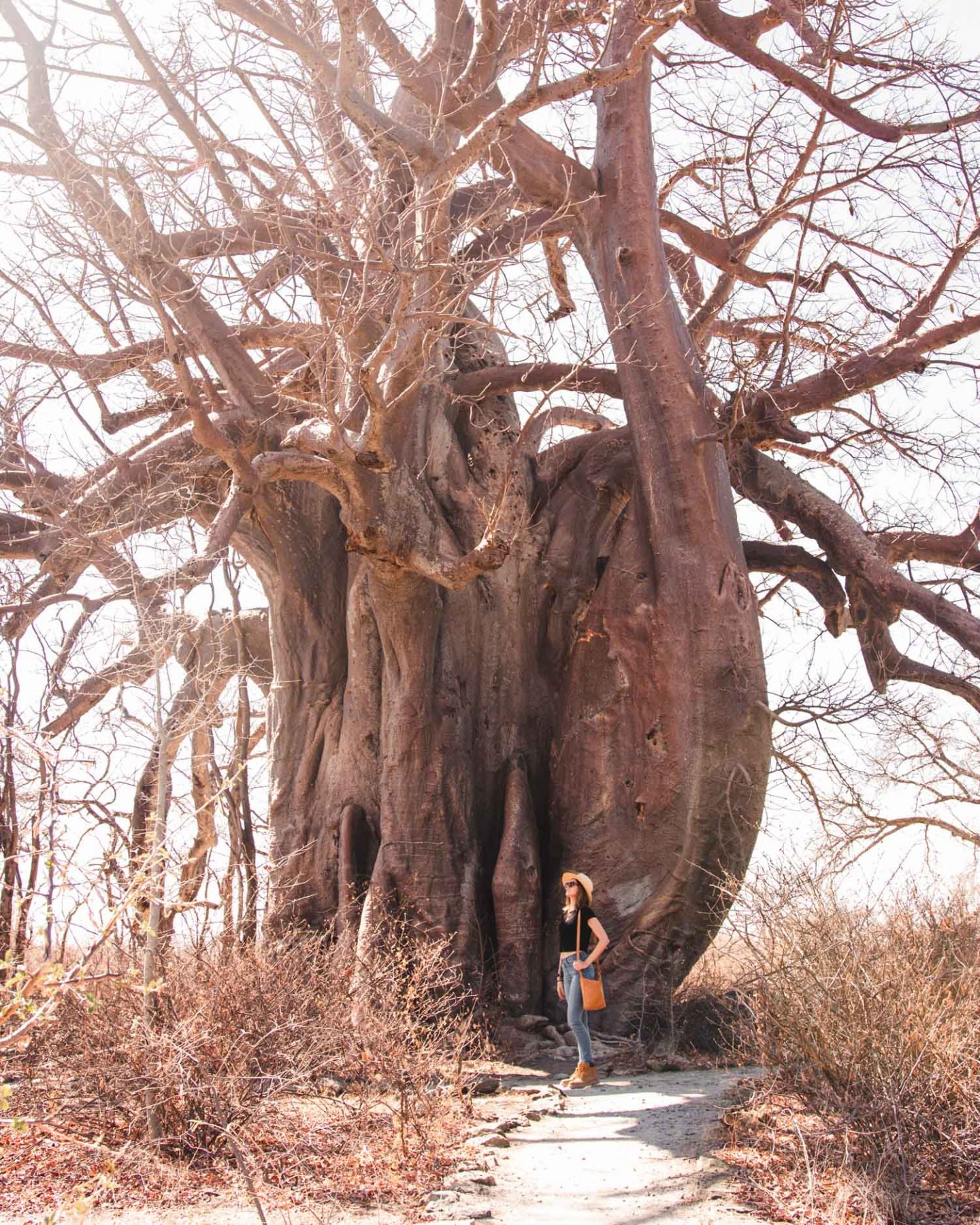 Day 3: Drive to Nxai Pan National Park & Planet Baobab
Start your day with Nata Lodge's delicious buffet breakfast. You can choose from a continental that features pancakes, scones, fresh fruit, muesli, cereal and yoghurt or you can get a classic breakfast with eggs done in your style of choice.
There aren't a ton of options for vegans at Nata Lodge. If you're plant-based and planning a self-drive safari in Botswana, bring all the essentials like soya milk, instant oats and anything else you like that isn't fresh fruit.
Once you're done stuffing your face, pack up your 4×4 and start the 5-6 hour drive to Nxai Pan National Park!
The road is tar all the way to the park's gate – but be warned traffic cops are aplenty. Botswana also has some fancy-schmancy speed radar device that tells the cops how fast you're driving before they see your car.
And yes, we did get a fine.
Along the way, you can make a quick detour to Planet Baobab. It's a camp that's famous for its massive baobab trees and stopping here is the perfect excuse to load up on some caffeine!
If you're wanting to do a Botswana safari on a budget, stay at Planet Baobab. It's one of the most affordable camps in the area.
Entrance: Free! Mahala!
At the entrance of Nxai Pan National Park, you'll need to lower your tyre pressure for the sandy roads. The park is only accessible with a 4×4, and the roads are super corrugated.
That being said, you don't need to be a 4×4 expert to drive through the park. But once you start driving, you can't stop until you get to the second gate.
If you do, you're going to find yourself stuck.
Entrance Fee: P120 (R162 / $11 per day) per day for a non-resident (for up to date rates contact Kwando Safaris)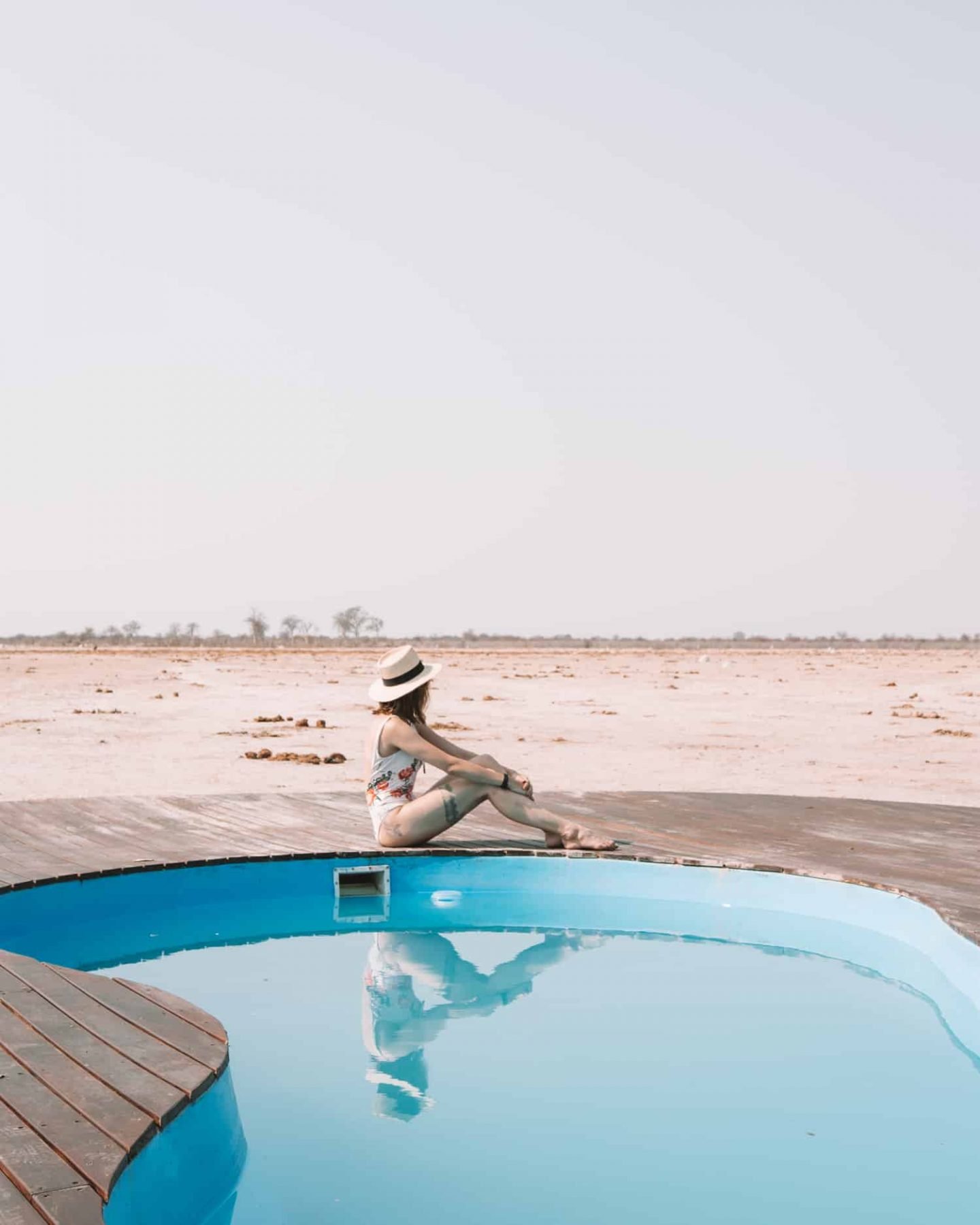 Where to Stay in Nxai Pan National Park
Livin' in Luxury: For a safari lodge experience that you'll be raving about for years, book at least two nights at Nxai Pan Camp (though I highly recommend three if you have the time and the budget). It's one of the best lodges in Botswana!
Ballin' on a Budget: Nxai Pan National Park has two camping options for adventurous travellers. The first is the main camping area that has running water and ablutions. The second is informal camping by Baines Baobabs. There is NO water here. You need to bring your own, but the epic views are worth roughing it for a day or two.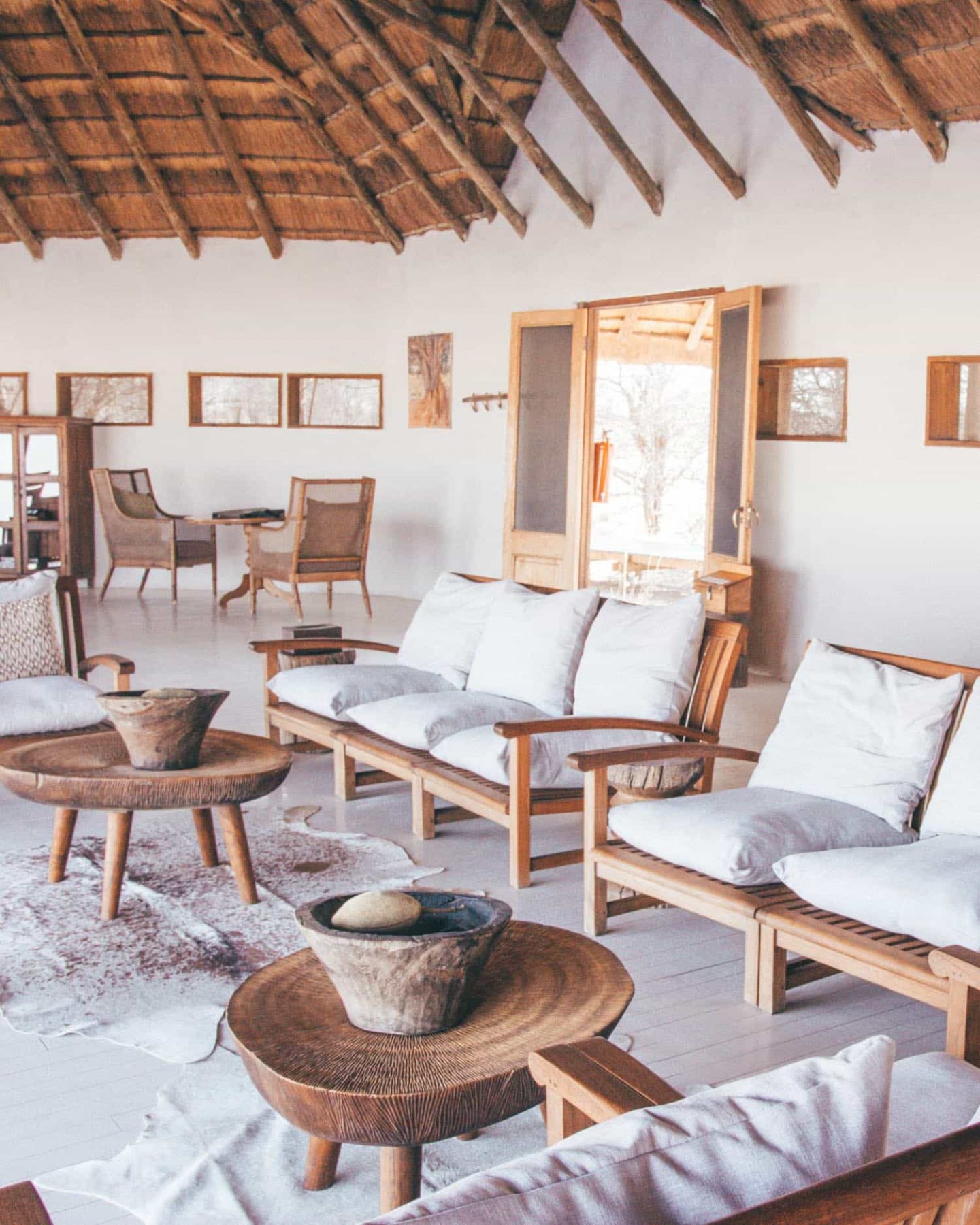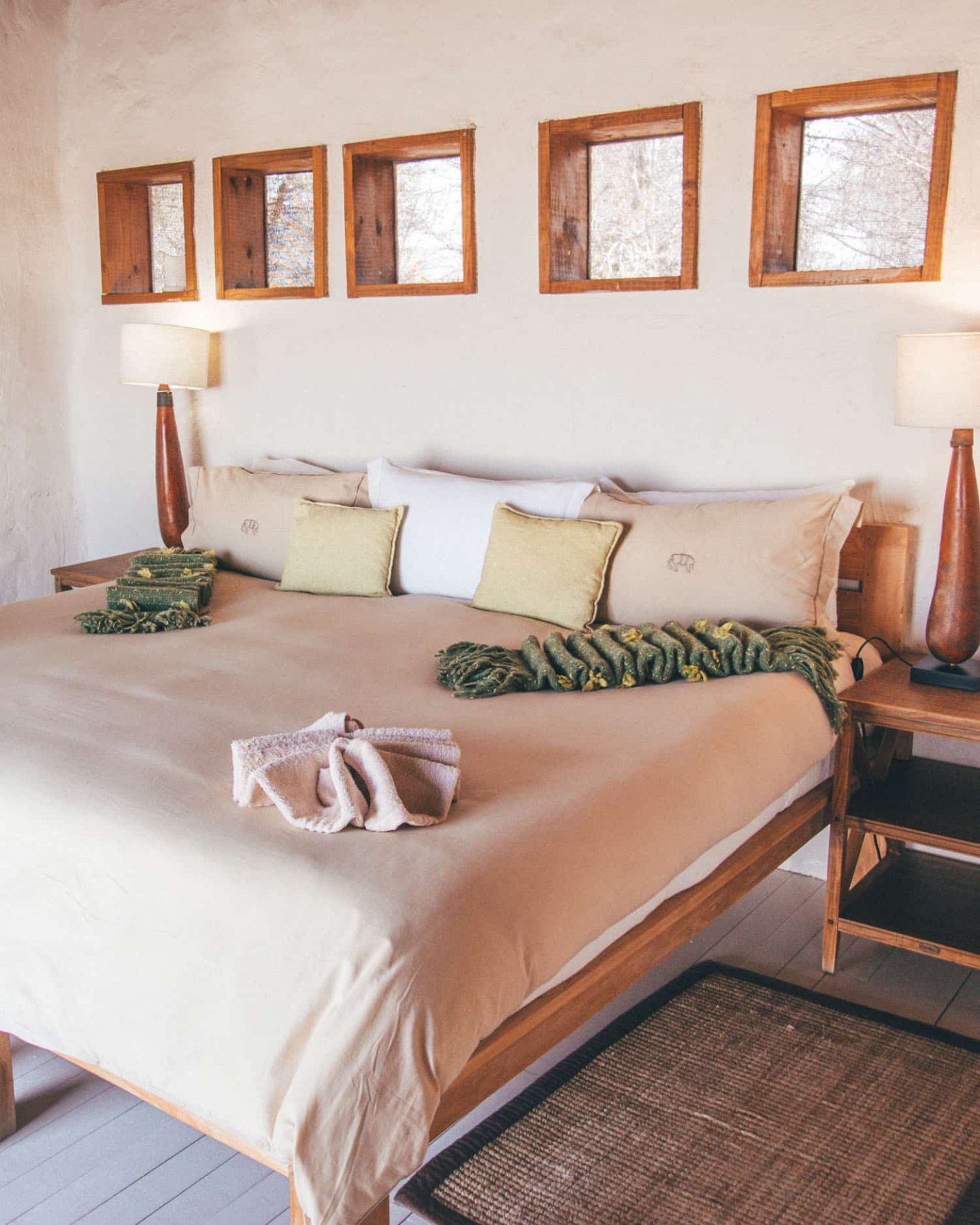 ---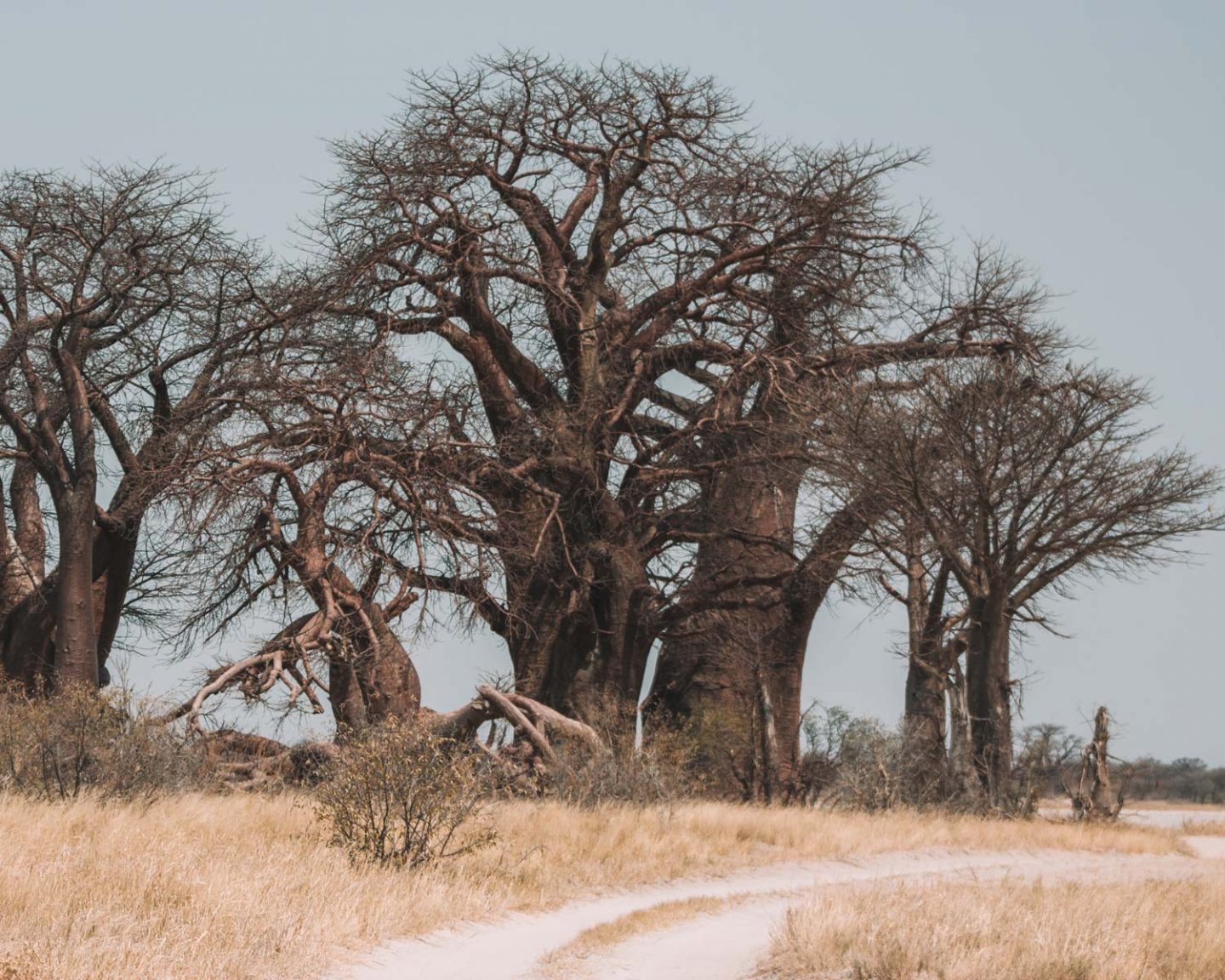 Day 4: Explore Baine's Baobabs and Go on Safari
For our trip to Nxai Pan National Park, we were lucky enough to spend two days at Nxai Pan Camp.
And boy, oh boy, did the lodge exceed my gastronomy expectations.
As a vegan, I'm used to my catering options being slim pickings when I travel. That was so far from the case at Nxai Pan.
The on-site chef whipped up vegan-friendly treats for my high tea and delicious plant-based meals for my lunch and dinner. I didn't have to dip into my snack reserves once!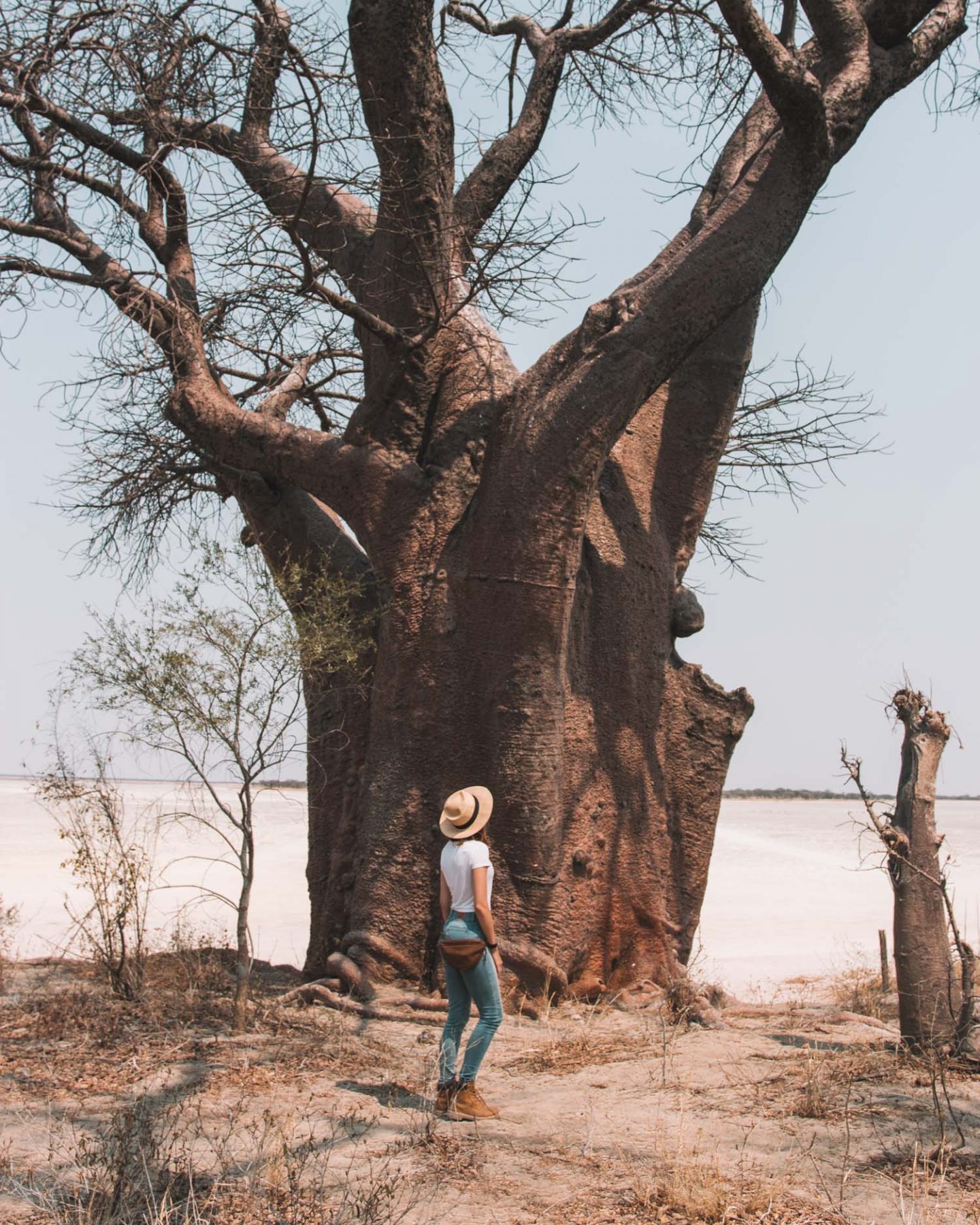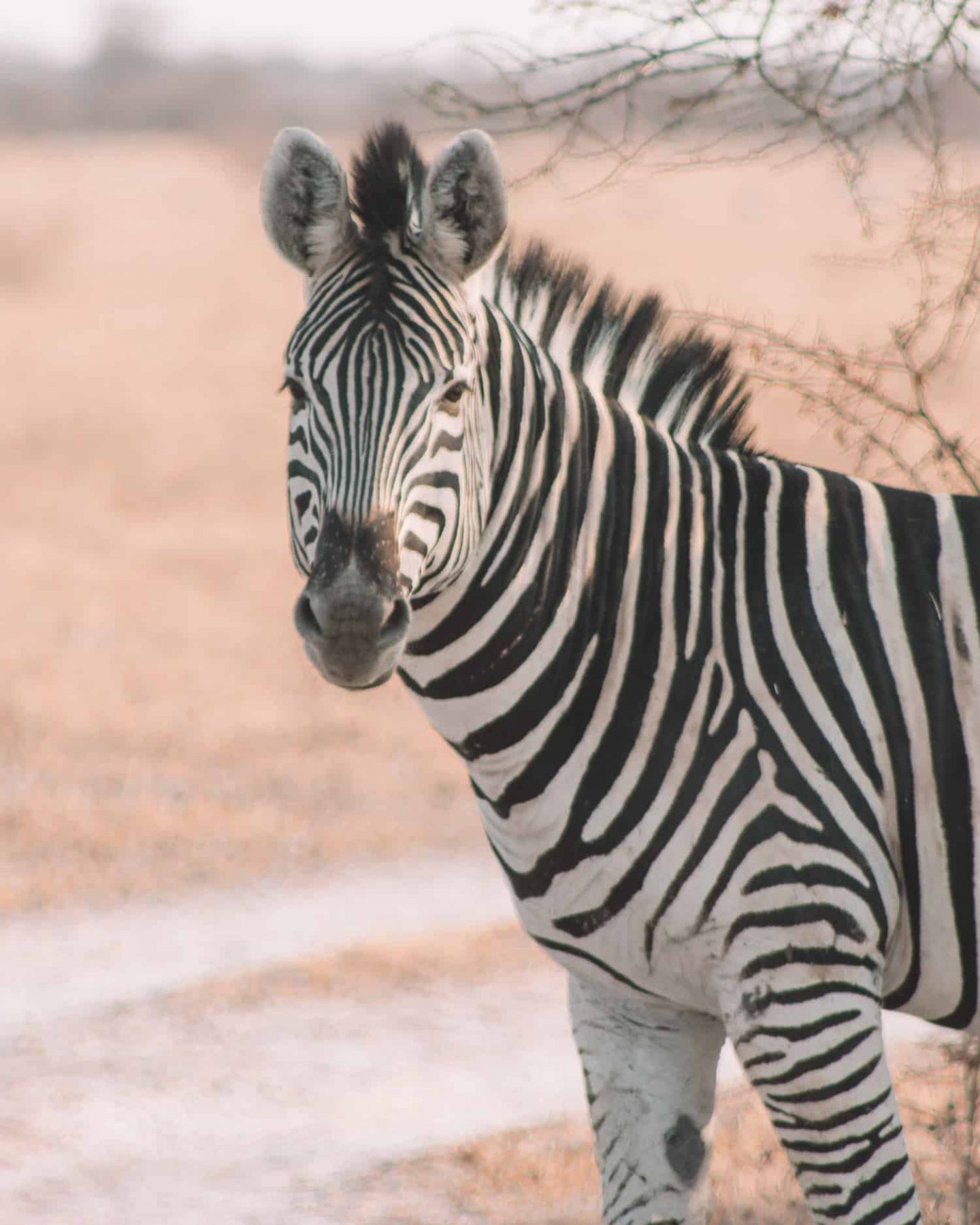 Activities at Nxai Pan National Park
Game Drives: During our stay, we went on a full-day guided game drive, one evening guided game drive and a self-drive when we left. The park is home to 4 of the Big 5, and we were lucky enough to see a small pride of lions!
Baines Baobabs: Nxai Pan Camp includes a day trip to the legendary Baines Baobabs as part of your stay. It's one of the best places to visit in Botswana. The trees were immortalised in paintings by Baine during his expedition to Victoria Falls with David Livingstone. The area is also popular with the elusive Oryx.
Bushman Walk: One of our guides from Nxai Pan was Shoes, a San bushman. On our last morning at the camp, he took us on a short walk into the national park to show us how the San lived in the Central Kahalari. We learnt how to make fire with two sticks, how to set a trap for guinea fowl and the many uses of elephant dung.
The Pool: The pool at Nxai Pan Camp deserves a special mention because it's a couple of meters away from a watering hole that's a firm favourite with the local elephants. Every day, without fail, a massive herd would arrive to splash around. If you have the time in your itinerary, spend an extra day poolside and watch the wildlife wander past with a cocktail in hand.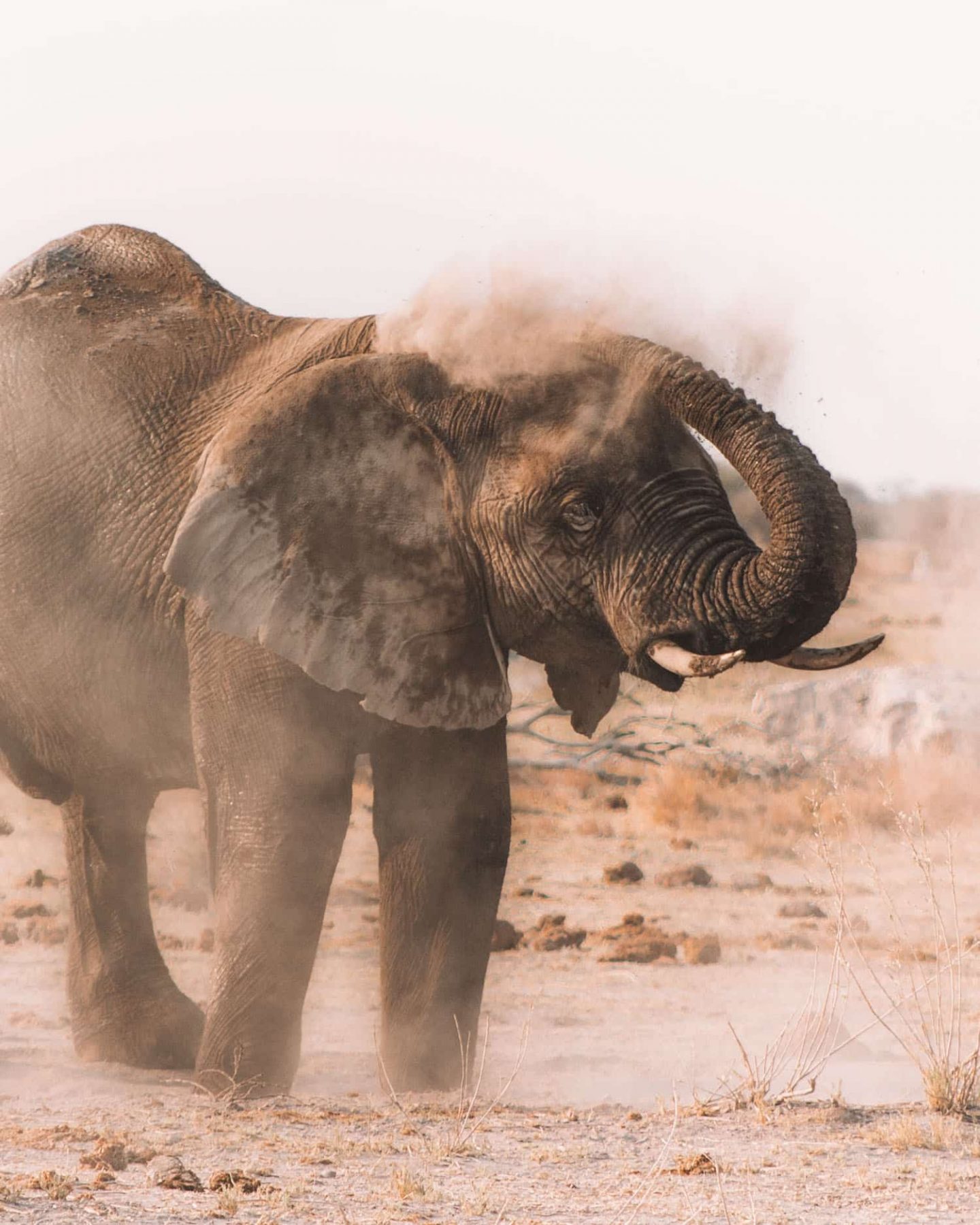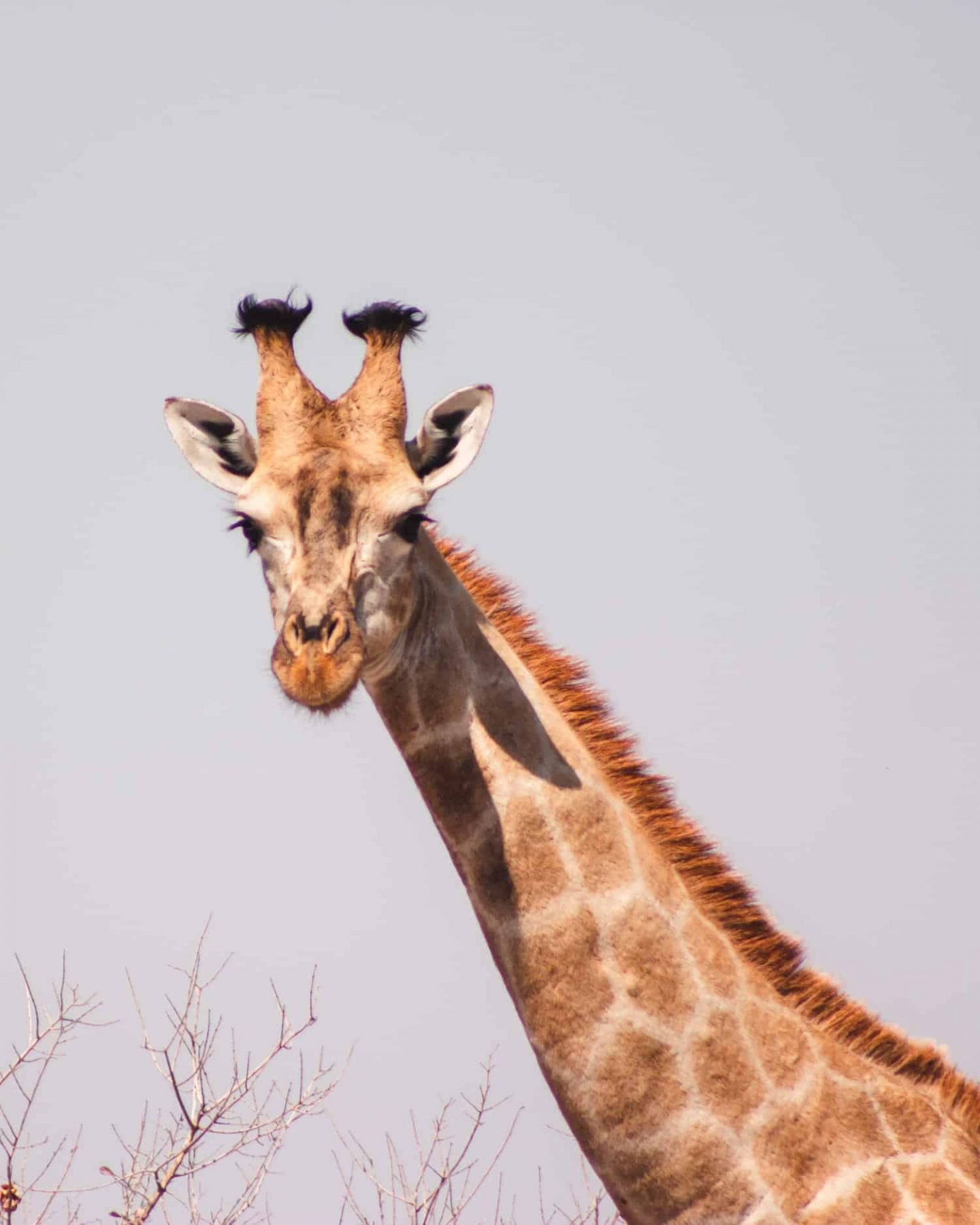 ---

Day 5: One More Game Drive & Drive to Maun
Wake up slowly and enjoy your last breakfast at Nxai Pan Camp around the fire. If you're not too keen for the bushman walk, you can swap it for another morning guided game drive before you leave.
The drive from the camp to the park exit will take about 2-hours. Take your time driving back through the park, and you might have some last-minute sightings.
We saw a small pride of lions and watched a herd of elephants running up to the watering hole!
Once you reach the tar road, it's an easy 4-hour drive to Maun.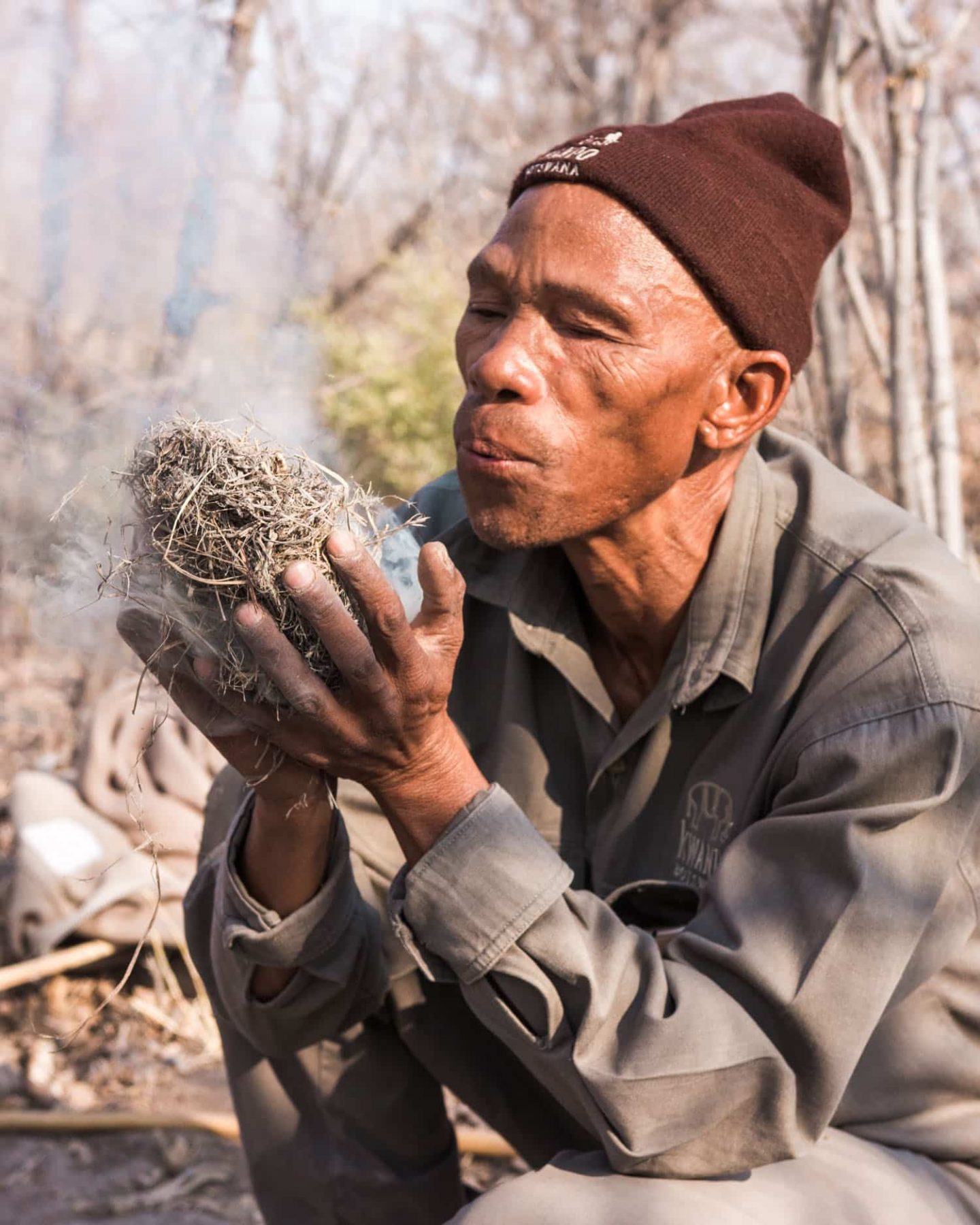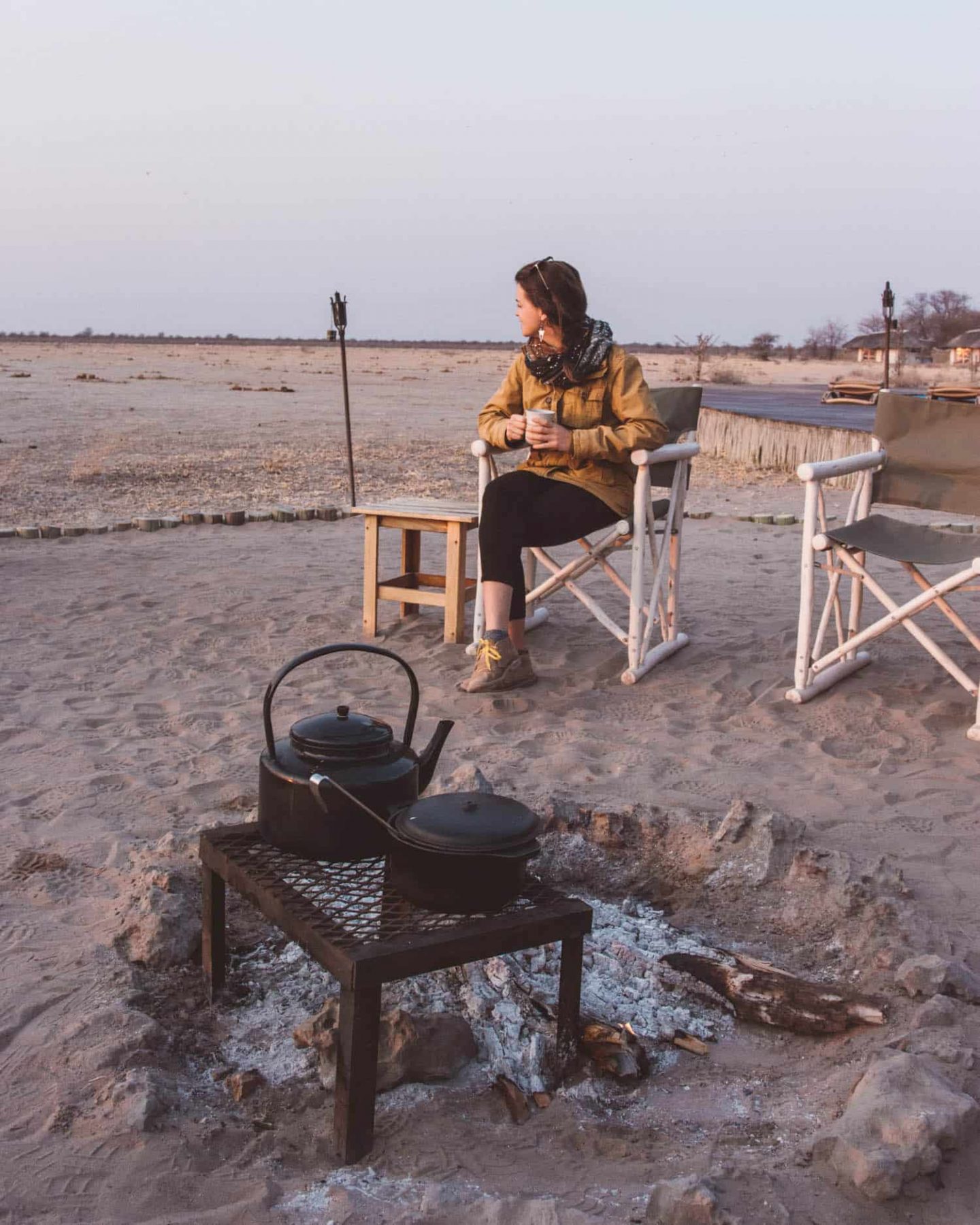 Where to Stay in Maun
Sitatunga Camp: Sitatunga Camp is a gorgeous rustic camp 13km outside of Maun. You can choose to stay at the campgrounds, tented camps or the chalets. There's also a swimming pool and an on-site restaurant. We spent one night here before our Mokoro safari and stayed in a tented camp.
Old Bridge Backpackers: We spent the night at Old Bridge after our Mokoro safari in the Okavango Delta and loved it! There are hippos and crocodiles chilling in a pool of water right in front of the backpackers. The WiFi is decent, and the restaurant has quite a few vegan options on the menu. Plus, you can get a private room for only P200 (R270 / $18)!
---

Day 6: Go on an Overnight Mokoro Safari
I don't know about you, but safaris turn me into a little kid. Few things excite me as much as seeing elephants, big cats and other wildlife I never see in my day-to-day life.
A mokoro safari in the Okavango Delta has been at the top of my Botswana bucket list for years.
I mean, it's pure magic.
Located in the Kalahari Desert, it became the 1,000 UNESCO World Heritage Site in 2014 and is home to an abundance of wildlife.
The best part?
You get to experience it without noisy car engines. You'll sail down the sparkling lagoons, watch hippos grunt in the distance and elephants graze only meters away from you.
It's a unique safari experience that you're not going to get anywhere else in the world, and it's worth every. single. penny.
We booked our Okavango Delta Mokoro Safari with Delta Rain, and I could not recommend them enough. We stayed at their camp for one night, and the staff took us on a walking safari where we got to see a herd of seven giraffes up close!
Overnight Mokoro Safari Cost Uncatered: $230 (R3385)
Overnight Mokoro Safari Catered: $300 (R4416)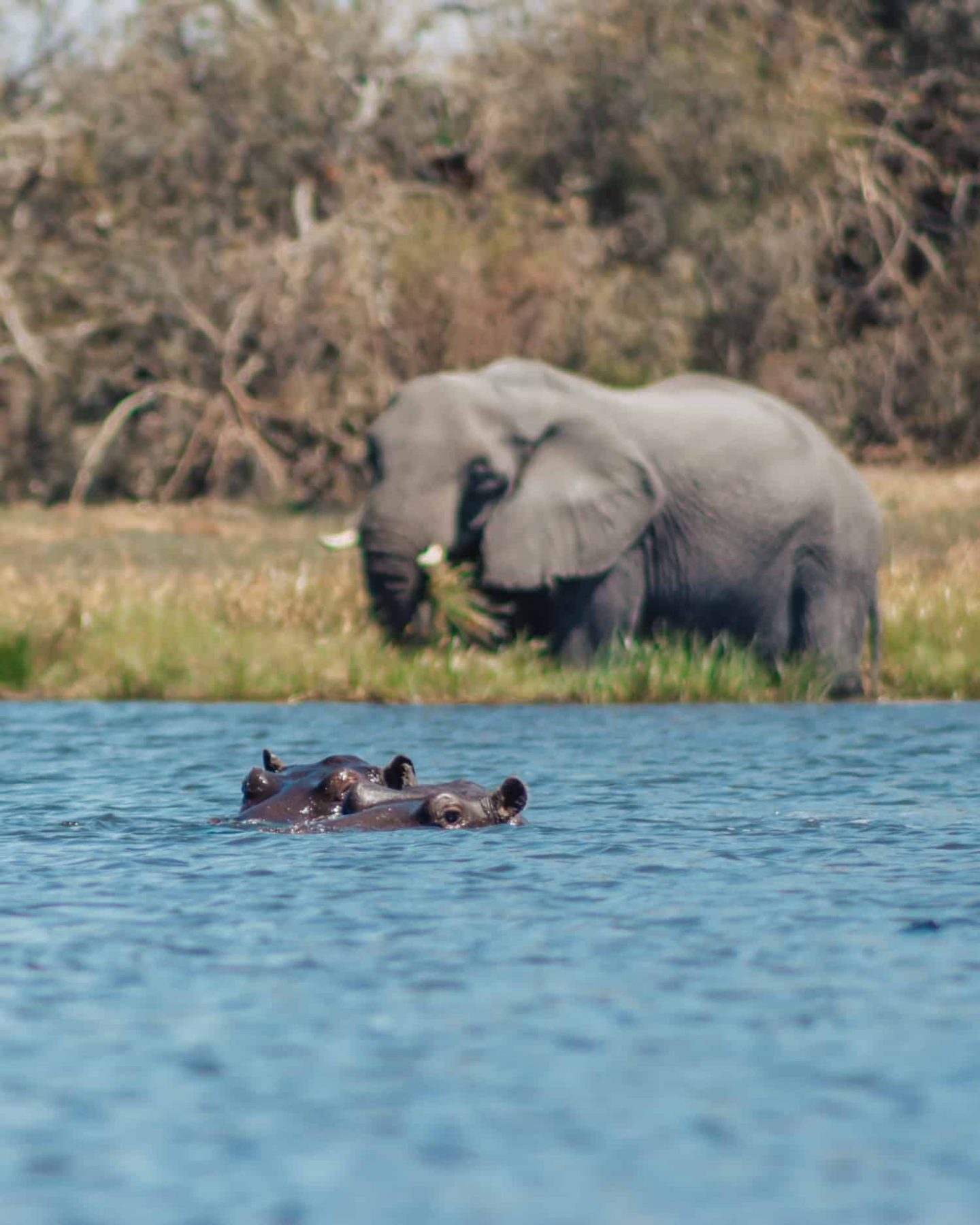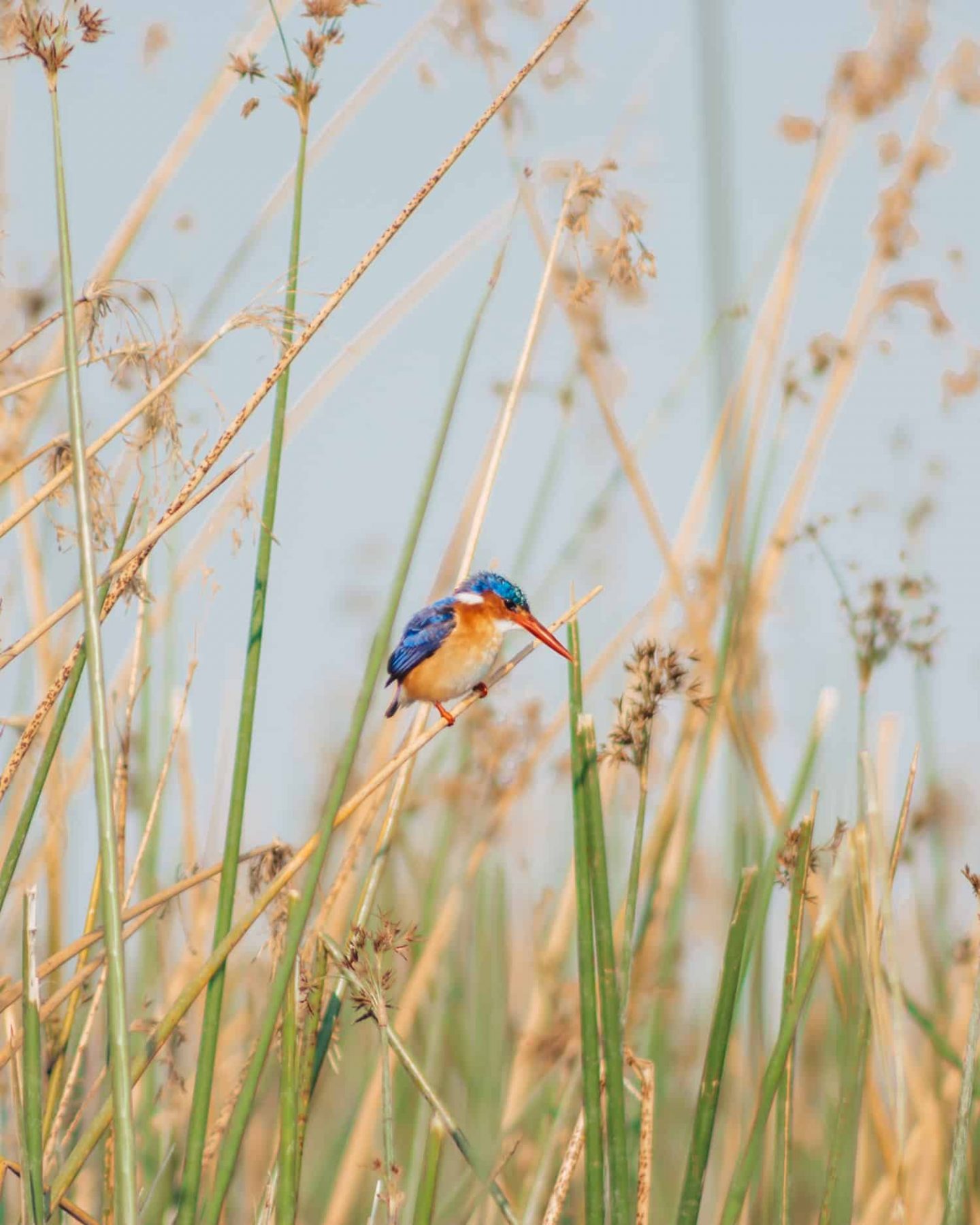 ---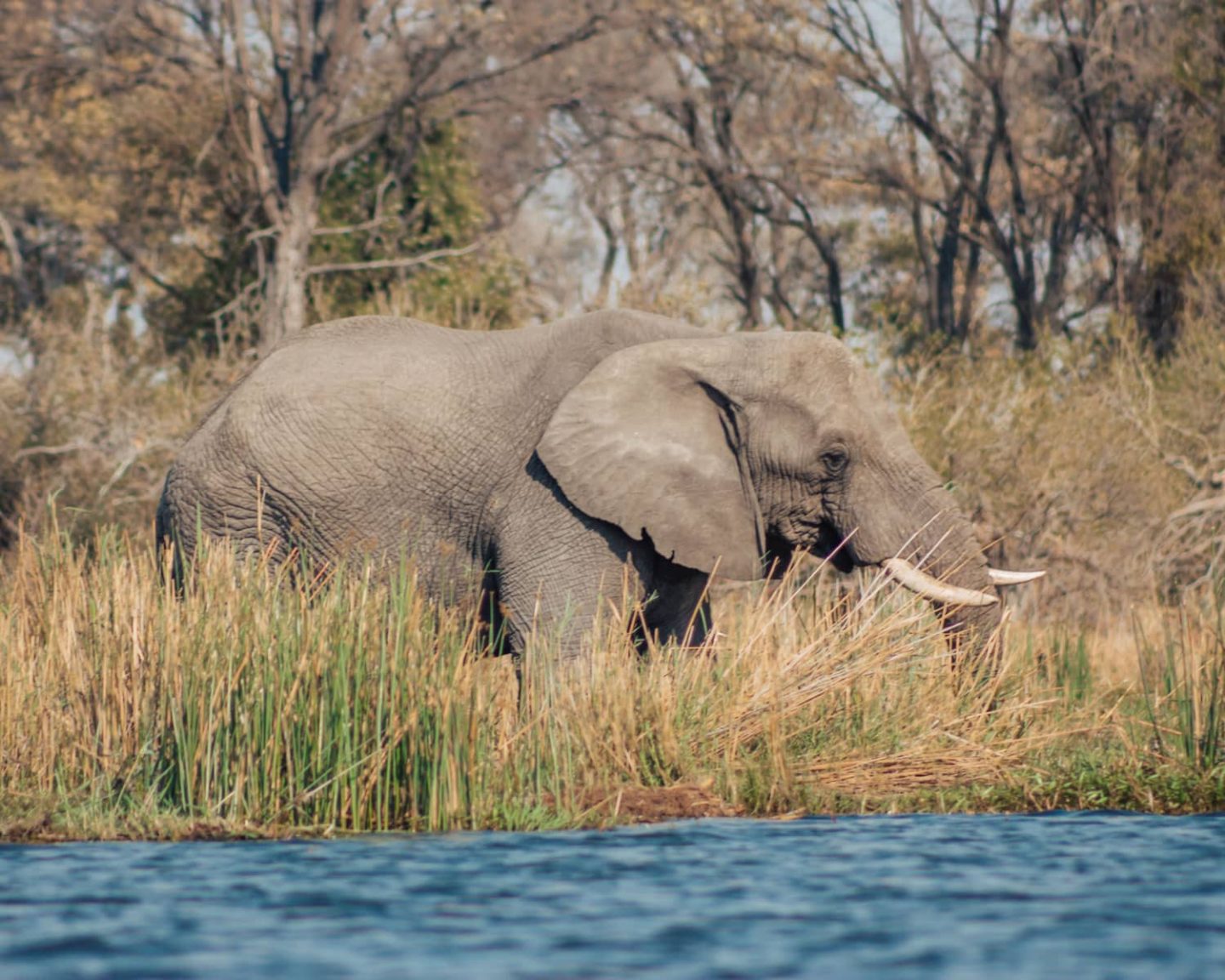 Day 7: Fly or Drive Back to South Africa
And just like that, you're at the end of my one week Botswana itinerary. It's time to pretend your bags don't weigh more than 20kg pack your bags for the airport. Maybe sit on your suitcase for a bit and try squash in all the souvenirs you've collected along the way.
If you want to save time, I recommend hiring a 4×4 from a rental company that's going to let you pick up the car in South Africa and drop it off at an airport in Botswana.
This way, you can catch a flight back home instead of doubling back.
A word of caution for those that choose to fly like we did, book a morning flight. Do not choose the layover in Gabarone and fly in the afternoon.
Never in my life have I experienced such a turbulent flight because of the hot air pockets. I prayed so hard, you guys. So hard.
---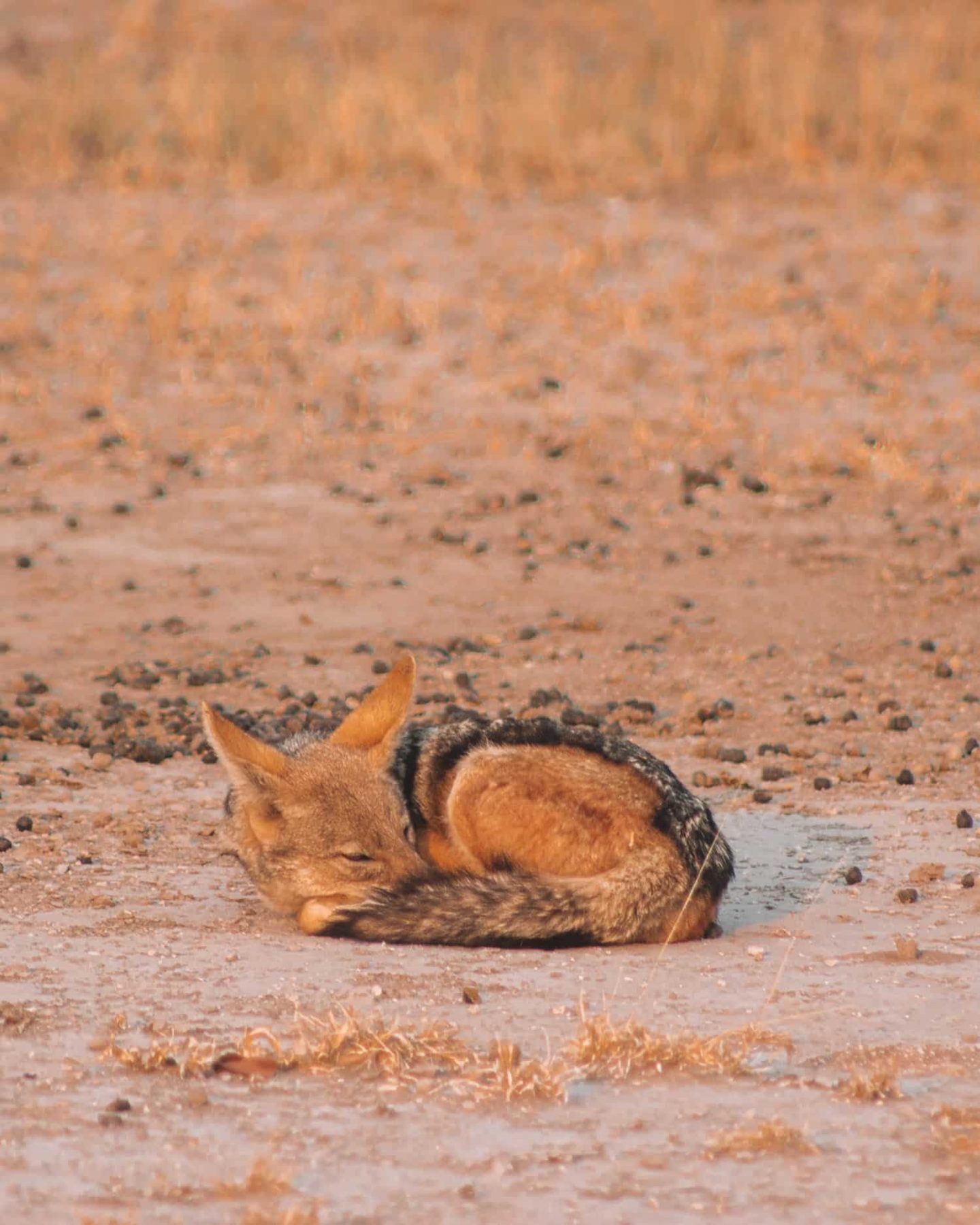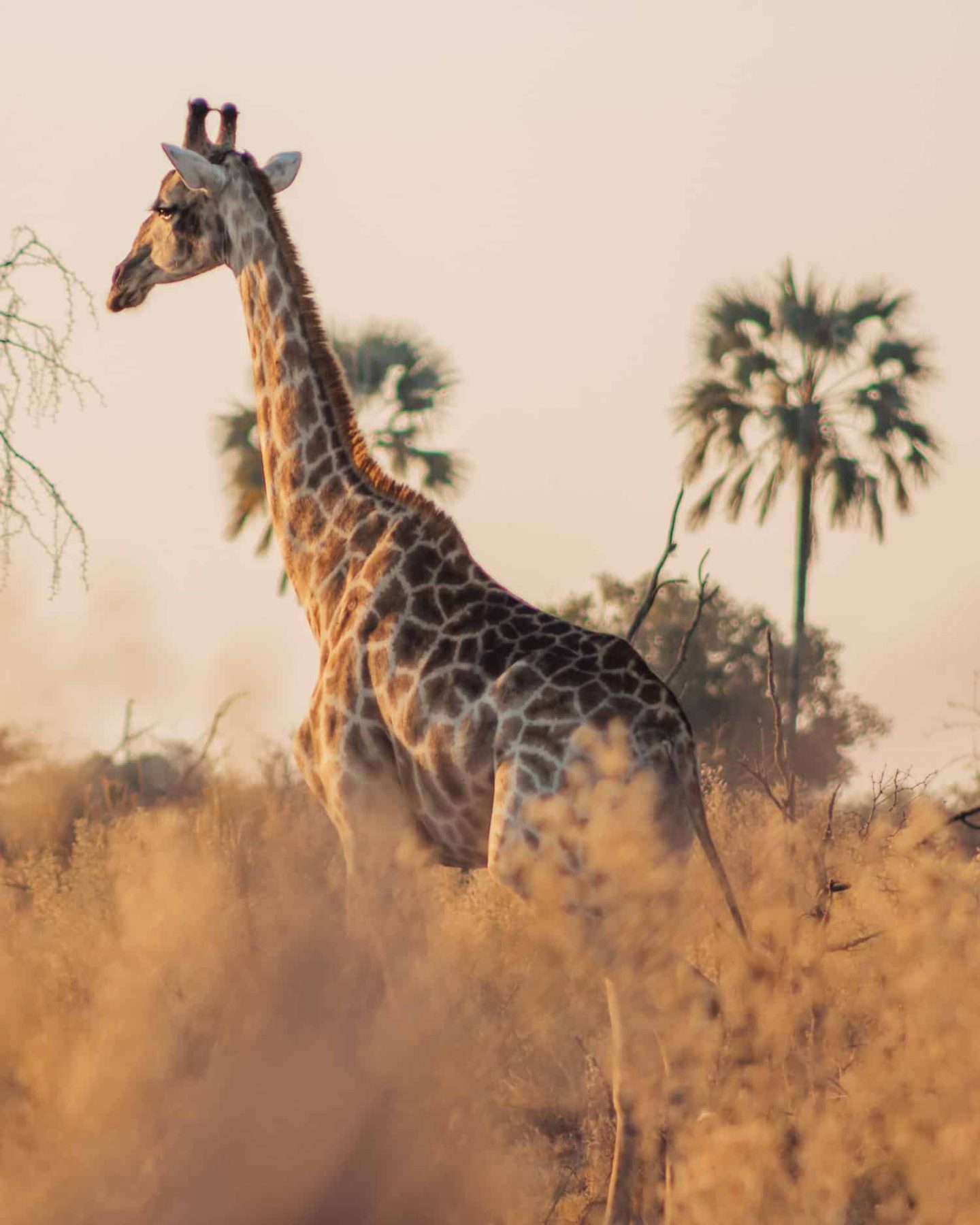 Additional Adventures for Your Botswana Itinerary
Chobe National Park
Want to visit one of the best wildlife destinations in the world? Continue your Botswana road trip with a stop at the iconic Chobe National Park.
You'll need to drive back to Nata Lodge (a seven-hour drive from Maun) to travel up to Kasane – the gateway to Chobe. There is another option to cut across to Kasane from Maun, but the road isn't in great condition, and it won't save you any time.
Once you arrive, you can choose to camp inside the park, stay in one of the luxury lodges or spend the night on a houseboat.
Activities in Chobe National Park
• Self-drive and guided game drives
• Photographic safaris
• Boat cruises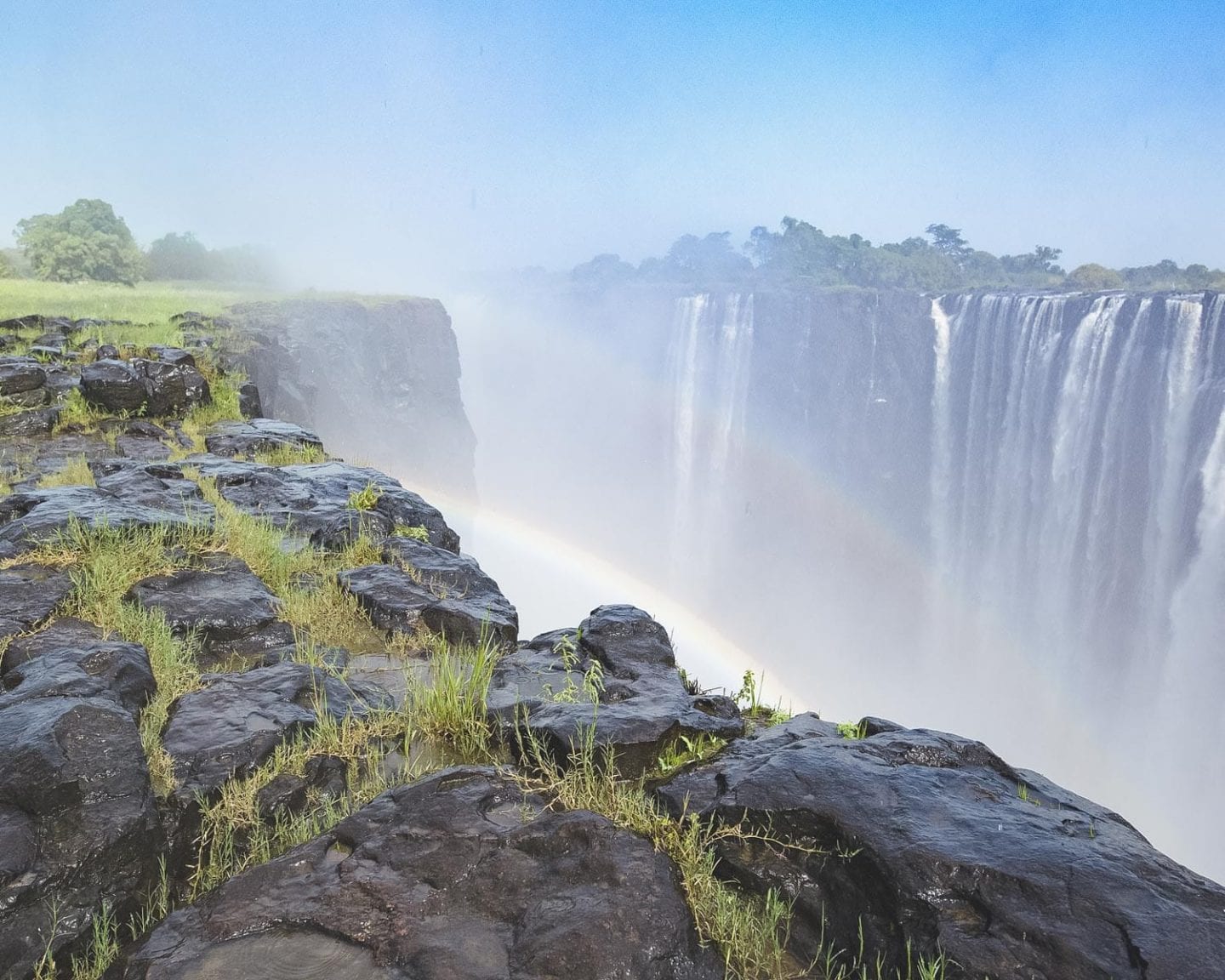 Victoria Falls
If you want to avoid paying vehicle fees to enter Zambia and Zimbabwe, you can book a day-tour to Victoria Falls – one of the 7 Wonders of the World!
It's an easy way to add The Smoke That Thunders to your Botswana itinerary!
Most tours include the transfer to and from Kasane, but you'll still need to pay separately to go into the falls. While a day trip is a great option for travellers short on time, it's worth crossing the border if you want to do more than one adventure activity.
Entrance Fees for Victoria Falls: $30 (R441.00)
---
So, with this massive Botswana travel guide in tow, I hope you're ready to tackle a Botswana self-drive itinerary. I hope this post gave you plenty of inspiration for what to do and where to stay in Botswana!
Got questions? Hit ya gurl up in the comments below!
---
Want more Botswana travel tips? Check out my other posts:
Did you find this post useful? Save it for later on Pinterest!