Last Updated on February 18, 2021 by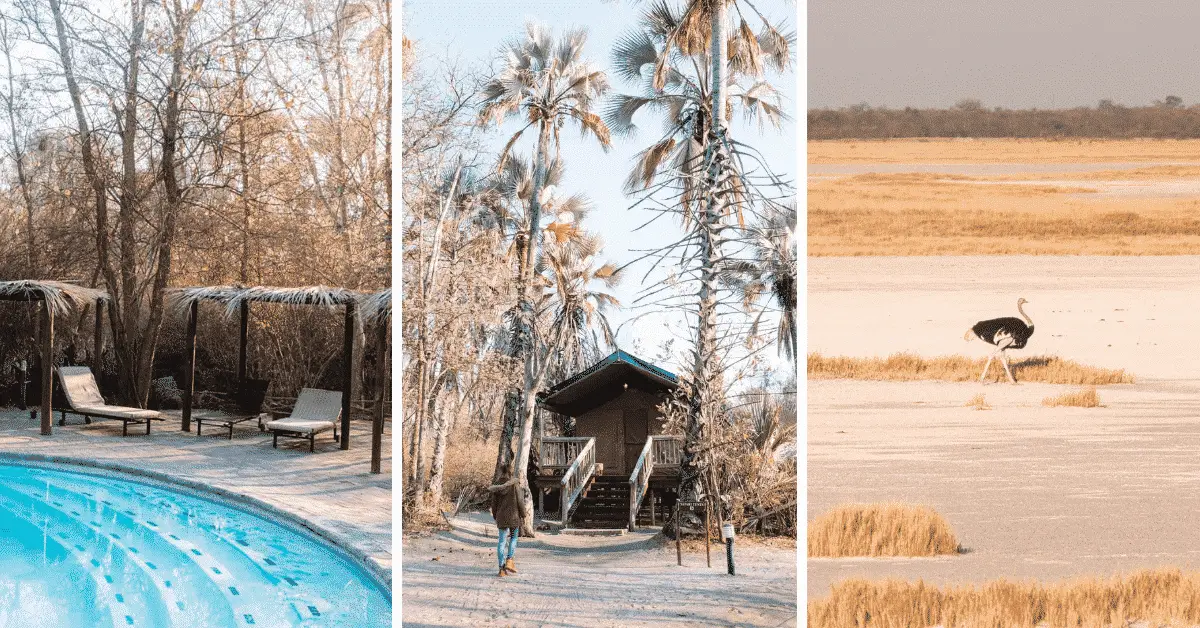 What's 4.6 metres tall and turn's the sky a shade of bubblegum pink? Two hundred fifty thousand flamingos flying to Botswana's Makgadikgadi Salt Pans to breed and feast on unsuspecting shrimp.
The best place to watch this natural phenomenon? Nata Lodge.
It's a gorgeous rustic lodge that's set on the edges of Nata Bird Sanctuary. A local community initiative that launched in 1993 to protect what's possibly the largest gathering of flamingos in Africa.
If you're planning a road trip through Botswana, here's why the lodge deserves a spot on your itinerary.
Here's what it's like staying at Nata Lodge in Botswana!
How to Get to Nata Lodge
Nata Lodge is on the main tourist route to the Okavango Delta and Chobe National Park. The quickest way to reach the lodge is to fly into Maun Airport from OR Tambo International Airport in South Africa.
From there, you'll need to hire a car to reach Nata. It's an easy 3h 35 minutes away, and the tar road is in reasonably good condition.
If you're driving from South Africa, the lodge is 10-hours from Johannesburg. If you want to avoid traffic, read my Botswana road trip itinerary to find a quieter border post that trucks can't use.
When it comes to buying cheap flights to Botswana, use Skyscanner or TravelStart. Both sites often have airfare sales, and Skyscanner also has a powerful search tool that lets you filter airfare prices by cheapest month!
---
About The Property
Set on the edge of Makgadikgadi Salt Pans, Nata Lodge is all about rustic, bush vibes that blend into the natural environment.
There is WiFi here, but the signal is weak.
If you're a digital nomad like me, Nata is not the place to grind away. You'll need to switch your laptop off and venture out into the wilderness.
Those pesky emails will have to wait until you return to towering skyscrapers and gridlocked traffic.
For me, the lodge's standout feature is the pool. Come for a dip an hour after sunrise, and you'll have the whole place to yourself!
Or if you're not a fan of ice-cold refreshing water temperatures, visit the pool after a long day in the bush. There's a bar where you can grab a local Botswanan beer and an on-site restaurant if you feeling a bit peckish.
---
The Luxury Chalets & Tented Camps
Nata Lodge has accommodation options for every kind of traveller. If you're feeling like a baller, splash out on one of the luxury chalets.
Want something a little bit more affordable without skimping on too many creature comforts? Grab an en-suite Meru style glamping tent.
And if you're on a mission to travel Botswana on a budget, bring a tent and set up your humble abode in the campsite area. You'll have access to clean ablution blocks and most importantly, HOT showers.
For my one-night stay at Nata Lodge, I stayed in one of the luxury chalets.
Our room came with the following amenities:
• En-suite bathroom with an outdoor shower
• A gorgeous clawfoot bath that deserves an ostentatious bubble bath
• Complimentary toiletries
• Three single beds with mosquito nets
• Private deck area
Not included: A baby bat that was extremely unhappy to have guests in his home ?
---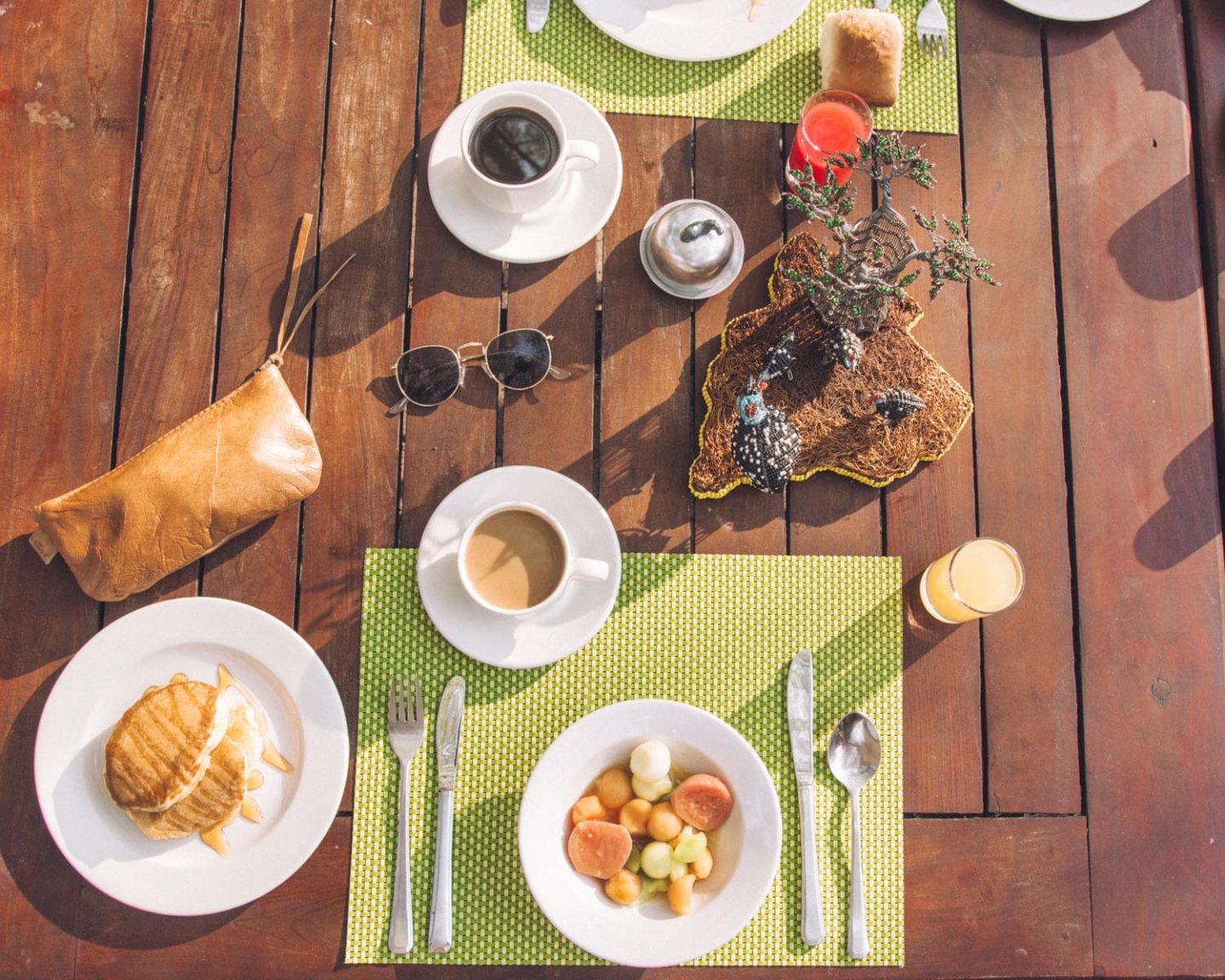 Food & Drink
As a travelling vegan, Nata Lodge doesn't have the best options. If you're eating at the restaurant, you're going to have to get a little creative with the a la carte menu to find something that you can eat.
There are vegetarian options, but most of the dishes use non-vegan ingredients like egg noodles or cheese.
The buffet breakfast is more vegan-friendly. You'll find fruit salads, a variety of cereals, and freshly baked bread. Other non-vegan items include yoghurt, flapjacks and scones.
There's also an English breakfast if you're in the mood for eggs and bacon. Vegans can skip the animal products and feast on the mushrooms, tomatoes and baked beans.
And if you like your coffee with milk, pack your own soya milk.
---
What to Do in the Makgadikgadi Salt Pans
The Makgadikgadi Pans National Park is the home of one of the largest salt flats in the world. It's also the remains of Africa's largest inland sea and is surrounded by the Kalahari Desert.
Nata Bird Sanctuary
Without a doubt, the best thing to do at Nata Lodge is the Nata Bird Sanctuary. In Botswana's wet season, the salt pans flood and hundreds of migrating flamingos and pelicans return to breed.
The birds' journey from as far as the Great Rift Valley to feast on millions of tiny shrimp that lie dormant in the salt crust until the rains.
It's a bird watchers paradise!
But if you miss the birds (like we did ?), not all hope is lost. In the dry, summer months you can go for 4×4 rides over the salt pan. Nata Lodge also offers a salt pan sundowner tour!
Annual Zebra Migration
Another famous migration that takes place in Makgadikgadi Pans National Park is the annual zebra migration. From October, massive herds start to slowly move towards the Boteti River in anticipation of Botswana's rainy season.
It's the longest recorded large mammal migration in Africa!
Read More: Botswana Bucket List: 10+ Best Things to Do in Botswana
Nata Village Tour
If you're curious about Kgolta daily life, you can visit Nata Village. Please keep in mind that it's not the type of tour where the locals will be singing and dancing.
It's for travellers that want a more authentic experience. You'll visit the local clinic, the school and the Nata River.
The village tour costs P170 per person or a single supplement of P85.
---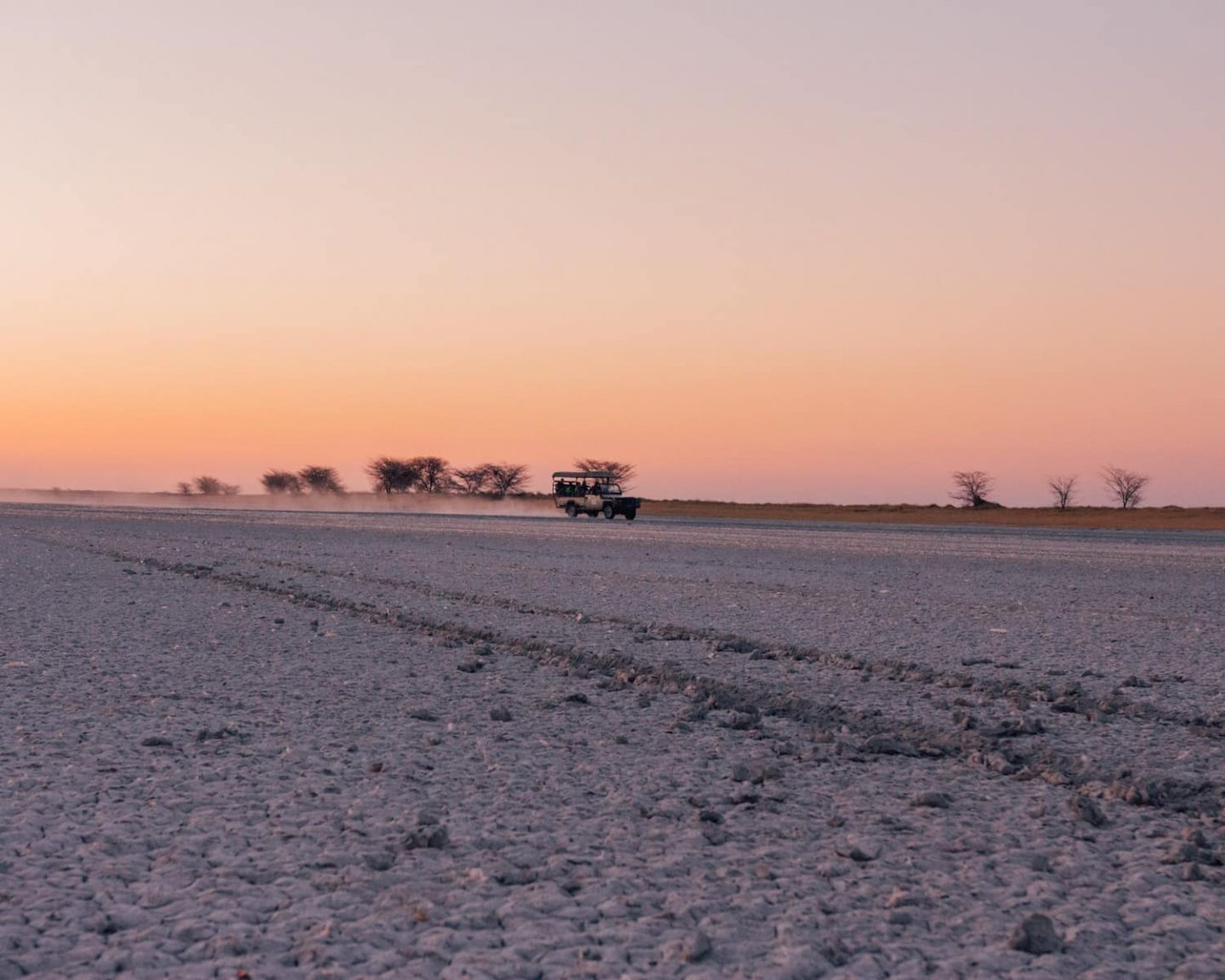 What I Think of Nata Lodge
For travellers that are after exceptional, unique wildlife experiences, Nata Lodge is where you'll want to stay. It's not every day that you can watch thousands of flamingos turn the sky pink or one of the largest wildlife migrations in Africa.
If you're planning a Botswana safari, you won't regret spending a night or two at Nata. Even if you miss the birds, the salt pans are magical, wet or dry!
Thank you to Nata Lodge and Under One Botswana Sky for inviting me to their property! As always, all opinions are my own.
[timbuktu_banner channel="" include-image="true" layout="banner" action="DesignATrip" w_id="001″ country_id="3″ country_name="Botswana" country_short_name="Botswana" country_url="/country/botswana-safari" country_kodak="/countries/kodak_images/000/000/003/original/jacana-okavango-delta-botswana-timbuktu.jpg" country_cover_style="center center" region_id="29″ region_name="Makgadikgadi" region_short_name="Makgadikgadi" region_url="/region/makgadikgadi-safari" region_kodak="/regions/kodak_images/000/000/029/original/landscape-tree-makgadikgadi-botswana-timbuktu.jpg" region_cover_style="right center" lodge_id="3679″ lodge_name="Nata Lodge" lodge_short_name="Nata Lodge" lodge_url="/lodge/nata-lodge" lodge_kodak="/lodges/kodak_images/000/003/679/original/Nata-lodge-dinner-sunset-botswana-makgadikgadi-timbuktu-travel.jpg" lodge_cover_style="center bottom"]
---
Psst…Want more Africa travel inspiration? Check out these other posts:
Did you find this post useful? Save it for later on Pinterest!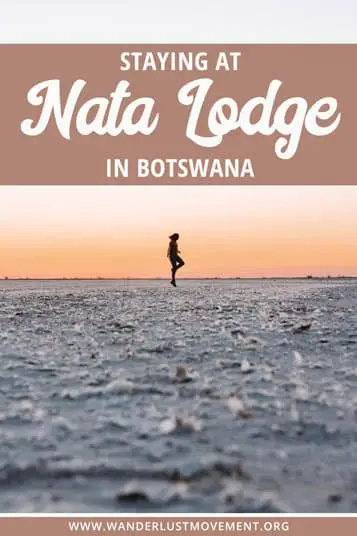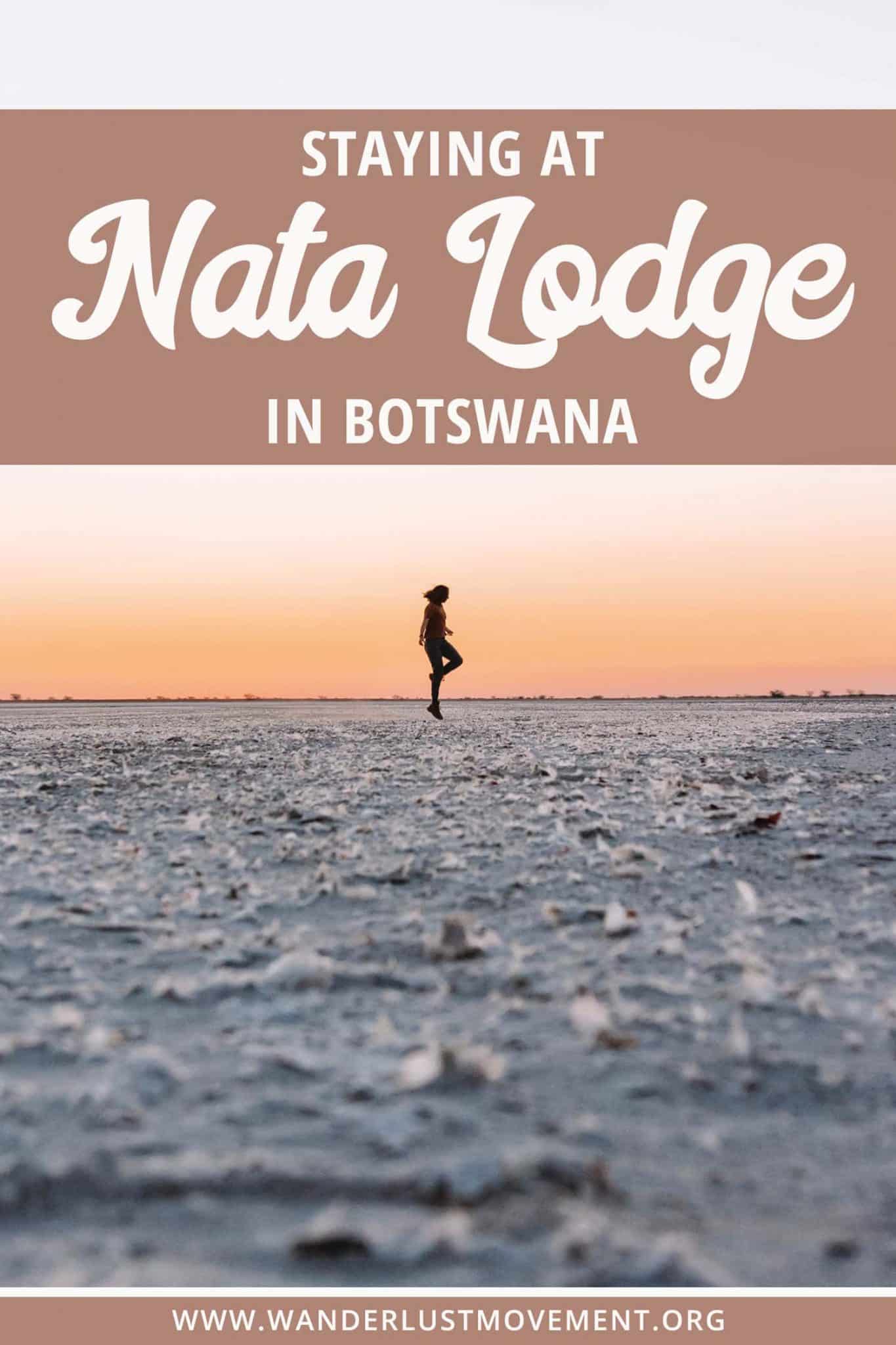 Want to watch thousands of flamingos turn the sky pink? Book a night at Nata Lodge for a unique wildlife experience in Botswana!