Yip. You read that title right.
I got out of a game drive vehicle in the middle of a game reserve to walk towards the world's fastest predator.
For some of you, the thought of doing this might terrify you. I can relate. I freak out when ANY wild animal gets too close to me, and here I am willingly walking towards one.
But despite my initial "what the fuck am I doing" thoughts, my cheetah tracking experience at Samara Game Lodge is something I'll never forget.
Here's everything you need to know if you want to follow in my footsteps and live life on the wild side!
Where is Samara Game Reserve?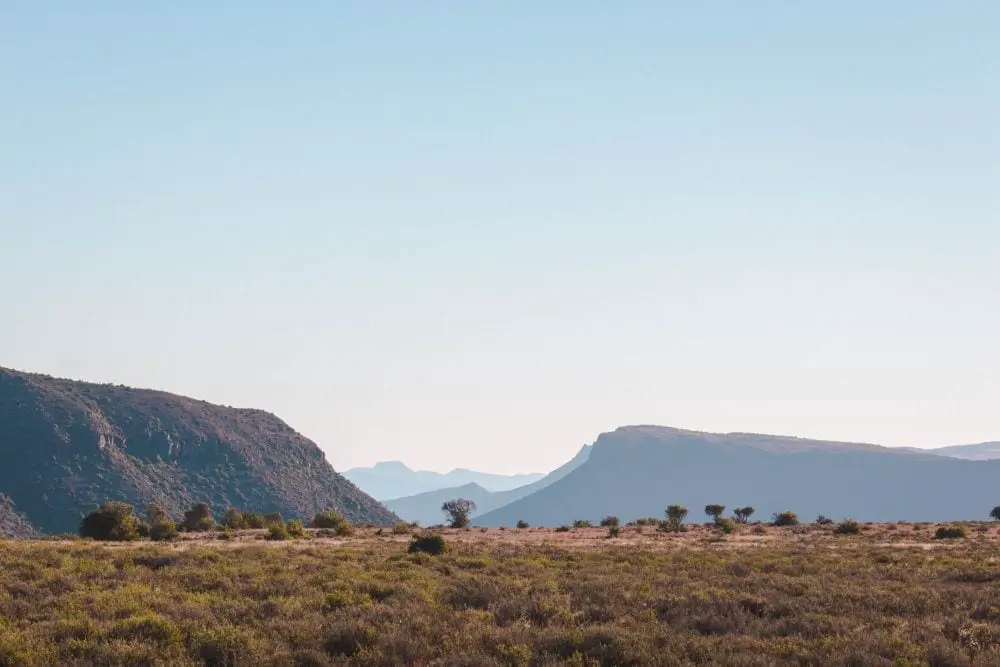 Samara Game Reserve is located in the heart of the Great Karoo in the Eastern Cape. It's within driving distance from the Garden Route and the Cape Winelands, making it a great day trip option for every kind of traveller. The reserve is also a 40-minute drive from Graaff-Reinet, which is South Africa's 4th oldest settlement and a must-visit for history buffs.
Google Maps had trouble giving me directions to the reserve. If you're having the same problem, ask for the driving directions PDF. We entered a pin for Petersburg Road, Aberdeen Plain, Eastern Cape and followed the written instructions from there.
If you're coming from Port Elizabeth, Samara has extensive instructions on their website. The game reserve also recommends using what3words to get the most accurate location.
---
How To Book The Cheetah Tracking Experience at Samara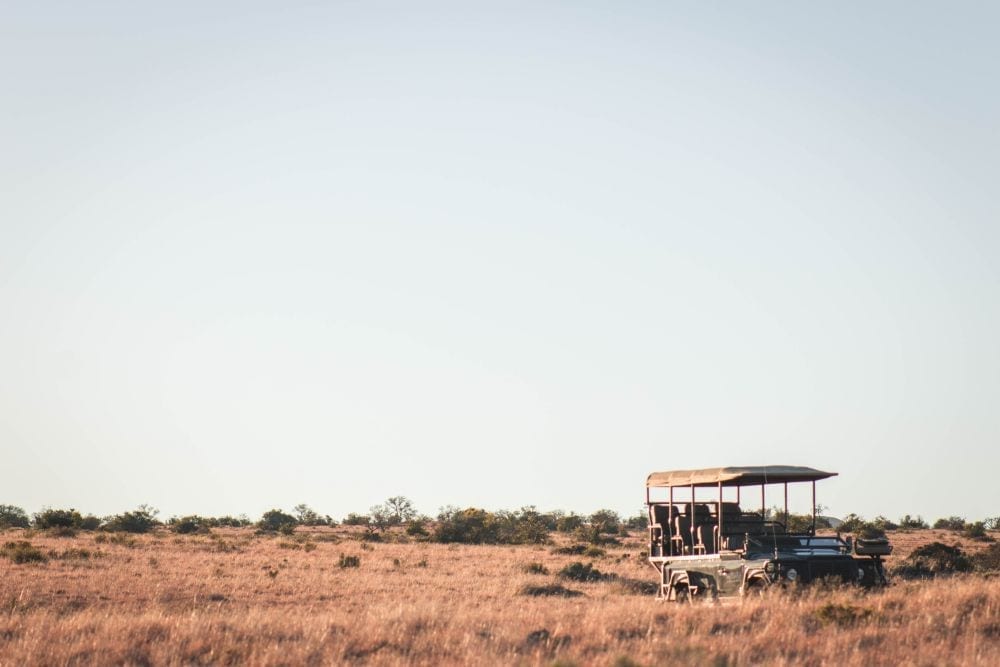 From what I understand, you can't just rock up at Samara and sign up for the experience. The game drives are only done at certain times, and if you aren't spending the night there, you'll need to inquire about availability.
Your next question is probably, so how much is this going to dent my bank account?
I'm stoked to tell you that we only paid R 750 per person for four people! While the cheetah experience is not usually offered as a day trip, Samara had space and were able to accommodate us. I'd recommend phoning ahead at least a week in advance as getting a spot the next day like we did was just luck. Prices also change all the time, so it's always best to confirm everything before planning a trip.
The game drive lasts for three hours and includes high tea with sundowners.
---
What Animals You Can Expect to See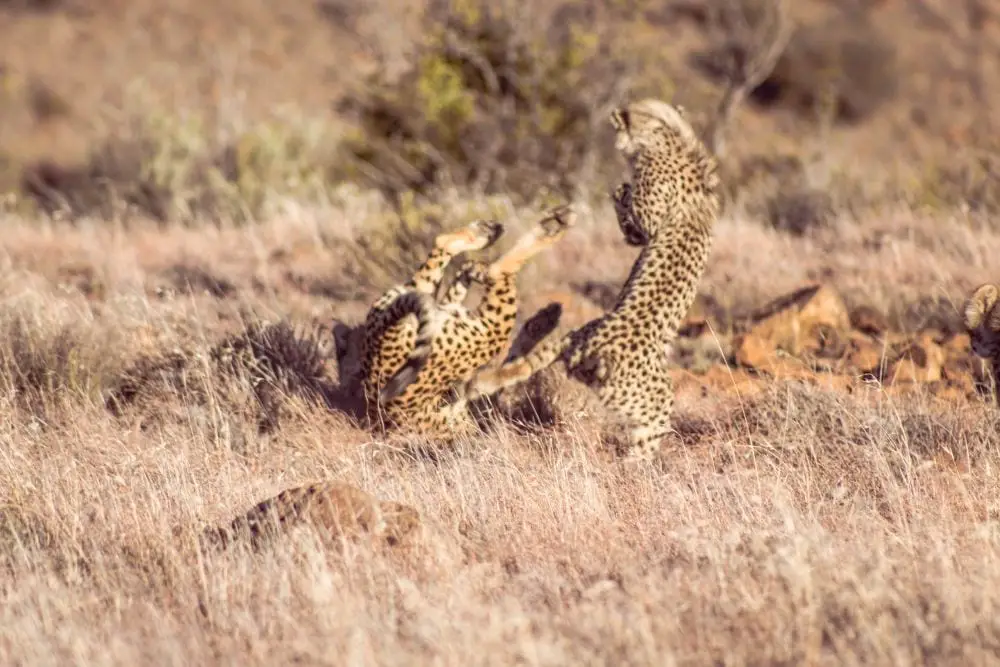 Samara is not a Big 5 Game Reserve – yet. But there are still loads of interesting creatures to see on the way.
Besides the stars of the reserve, you can expect to catch glimpses of rhinos, giraffes, zebra, different species of buck, and smaller creatures like hares and aardvark.
Plus, the reserve might be getting an import of elephants from Addo National Park soon!
---
What to Bring
Pack warm layers. Even though you will be provided with ponchos to wear, the cheetahs are usually high up on the mountain where temperatures are colder.
Don't forget your camera. And I mean a REAL camera. You don't get so close to the cheetahs that a camera phone will do the job. If you want epic photos of this experience and close up shots, pack a DSLR with a decent zoom lens to make the most out of your trip.
Wear sturdy shoes. I made the mistake of missioning around in the bush with a pair of uggs. Learn from my mistakes and avoid sore feet by wearing a pair of hiking shoes that will help you easily navigate the terrain.
---
Why This Is an Ethical Wildlife Experience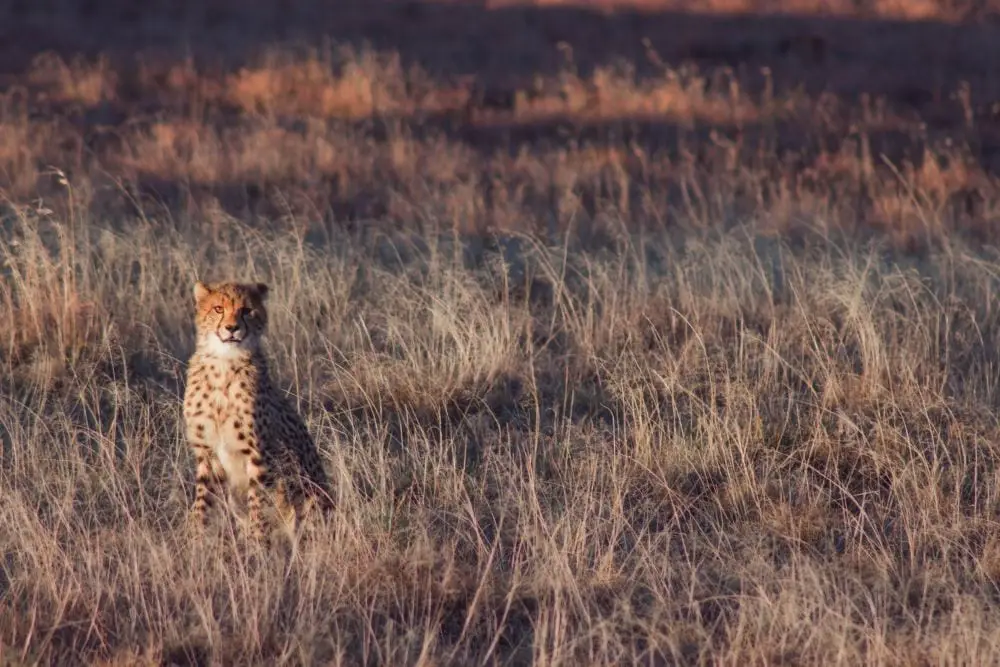 A lot of people who visit Africa (and even the locals) dream about touted animal experiences.
From a safari on the back of an elephant to spending an afternoon taking selfies with lions, the African tourism industry is awash with these hands-on experiences.
But while it's fun for us, the animals are the ones who bear the brunt of these interactions. To ride an elephant, it needs to undergo training to break its spirit and for lions, once they are no longer size appropriate for cuddling, they get sold into the infamous canned hunting industry.
These animals are NOT leading natural lives. They'll never know what it's like to roam freely in the wild or have their mom teach them how to hunt down their prey.
So instead of contributing to an industry of animal abuse, choose ethical experiences like the ones offered at Samara.
The cheetahs are 100% wild, guests do not get to touch any of the animals on the reserve, and none undergo any training.
---
My Experience Tracking Cheetahs on Foot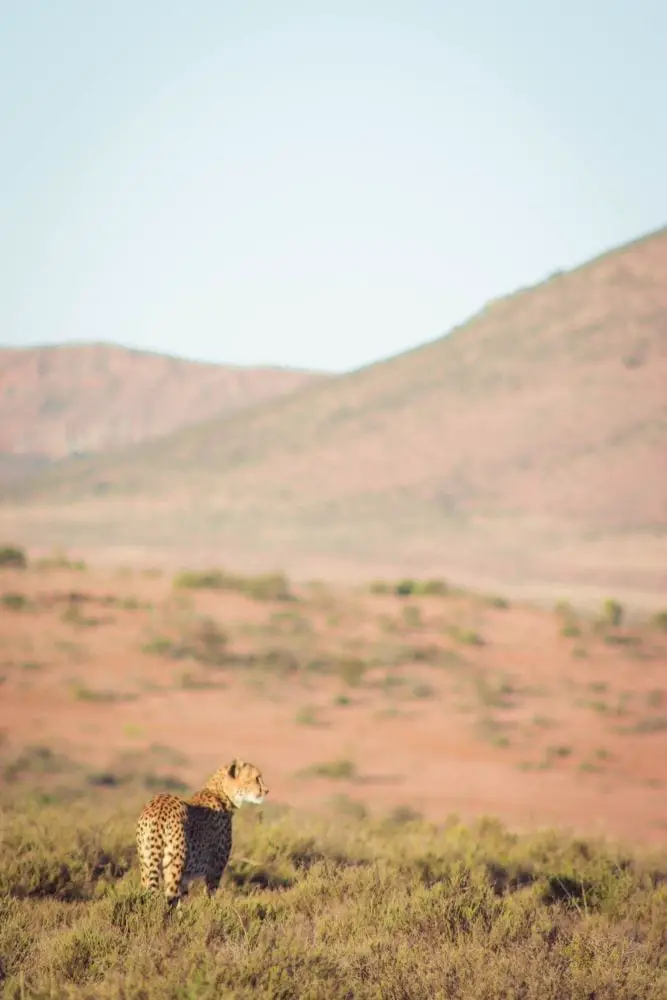 When our driver told Greg and me to get out the car, I won't lie my heart started racing.
And just when I managed to get a hold of my nerves, we spotted them. A proud mother cheetah with her four 9 month-year-old cubs.
I turned my camera on, zoomed in as much as possible, took a photo when all of a sudden she stood up.
My stomach dropped. My first thought was that she was about to walk towards us – or worse run. Instead, she casually turned away, and her cubs followed, pouncing on each other and her in the process.
We followed at a distance, and I started to relax.
It was my first time photographing moving objects and boy, was it a learning experience. In the end, we spent about an hour following the family around until the sun started to set. We then headed to a lookout point on the way down the mountain to stop for drinks and light snacks.
The Karoo did not disappoint, and the sunset matched the sheer awesomeness that came with the day.
If you're looking for an unusual experience that will trump anyone's safari story – go visit Samara Game Reserve!
And no this post is not sponsored, I paid for everything out of my own pocket, I just had such an incredible time and cannot recommend this place enough.