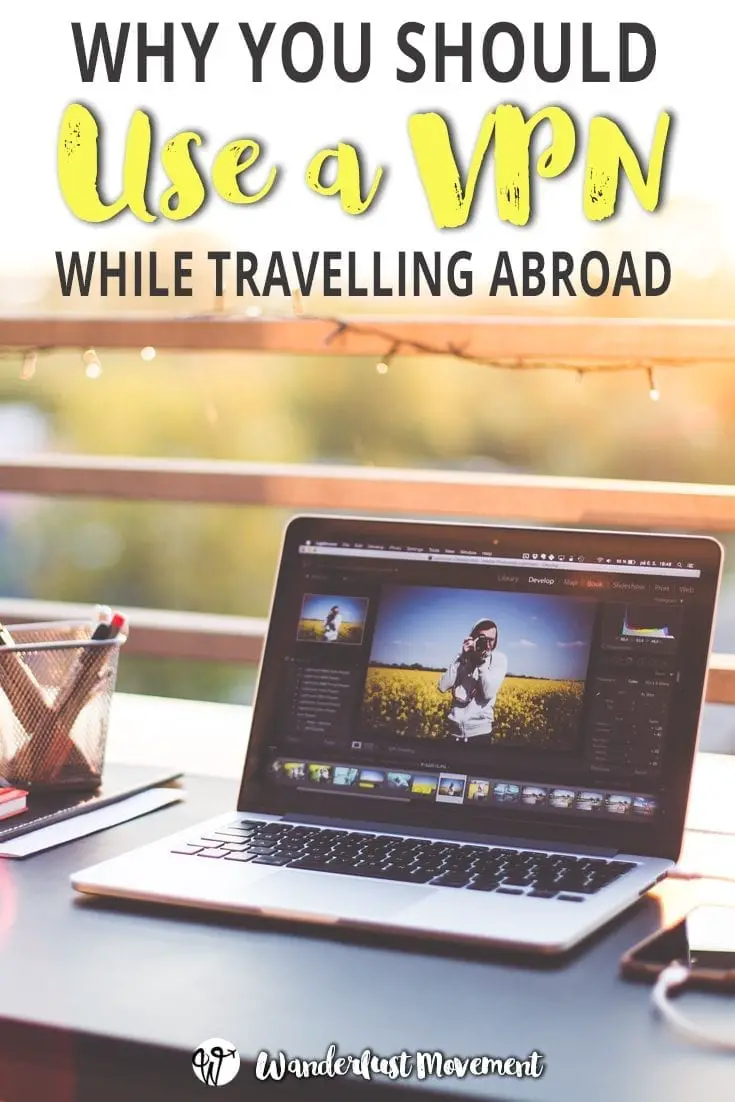 When I packed my bags and started travelling full-time, I didn't think about the security risks on the internet. I was too busy forgetting to pack my toothbrush, and sorting out my budget to worry about using a VPN when travelling abroad.
But since I rely on the web to receive payments, book flights with my credit card and run my business – I've had to learn about protecting my online data.
Fast forward a year later, and I always use a VPN when I travel. Not only to keep my connection secure but to find cheap flights and to bypass that Netflix regional bullshit.
If you're not sure what a VPN is or want to learn more about its benefits, here's everything you need to know about using a VPN when travelling abroad.
What is a VPN?
VPN is an acronym for Virtual Private Network. It creates a private connection between your computer and any website or application.
You can change your IP location, encrypt your data and unlock the holy grail of Netflix USA without leaving your couch in South Africa.
But besides binge watching Charmed, a VPN can also be used to protect your emails, videos, voice calls and can even help you find cheap flights.
When Should You Use a VPN?
You can use a VPN when travelling abroad or at home.
If you're accessing public Wi-Fi networks in airports, hotels or cafes, you're not protected against someone grabbing your unencrypted data. That means a hacker can get access to your passwords, usernames and even your credit card numbers.
By using a VPN while travelling, you add an extra layer of security on your computer.
But another bonus that comes with using VPNs is getting around service restrictions. Are you tired of hearing about the magical land of Spotify? Or are you planning a trip to China – the land of no Facebook, Instagram or Whatsapp? A VPN can help you bypass those pesky government restrictions and let you stream to your heart's content while you wait for your 10-hour layover to end.
How to Setup a VPN for Travel or Home Use
All you need to do is download and install a VPN app on your phone, laptop or tablet. Connect to the internet, log into your VPN and choose your preferred server.
And just like that, you're in!
Using a VPN to Find and Book Cheap Flights
Sick of paying fistfuls of cash for your flights abroad? A VPN is one of the best ways to uncover those cheap flights and help you save.
How?
Flights bought in different countries can sometimes affect the final price. By using a VPN, you can sign in with an anonymous IP address and trick the airline's website into thinking you're located in the country of your choice.
Don't believe me?
Here's how one guy saved $100 on a flight by using his VPN to change his location from Miami to Canada.
I'm busy planning my 2018 trips at the moment and will definitely be using this trick to save money on flights.
[mc4wp_form id="3813″]
How to Choose the Best VPN When Travelling Abroad
When choosing a VPN provider, you want to make sure it ticks the following boxes:
Have servers in as many countries as possible.
Easy to install and use.
Has acceptable speeds.
No restrictions or extra fees for simultaneous connections.
Have apps for the platforms you use.
I tried PureVPN during my trip to Bali and found it completely reliable. Since being back home in South Africa, I've been able to stream USA Netflix and access my Spotify account without any problems.

I love that the app has modes to help you get the best of service. You can choose from streaming, internet freedom, file sharing and security/privacy.

Plus the price point is super affordable – especially for budget-conscious South Africans like myself. You can pick up a month-to-month plan for as little as $9.95 (R 135.00). This is a great option if you only need to use a VPN for your travels occasionally.

If you're planning on using a VPN at home and while abroad, their yearly subscriptions offer the most value. I picked up the 2-year plan for only $2.45 (R 33.00) per month. And you can even pay with Bitcoin!

Even though VPNs are one are the least exciting parts of travelling, it's an affordable way to protect yourself online and save some money in the process.

Do you use a VPN when travelling abroad?

Want to find cheap flights and protect your unencrypted data? Here's everything you need to know about using a VPN when travelling abroad.