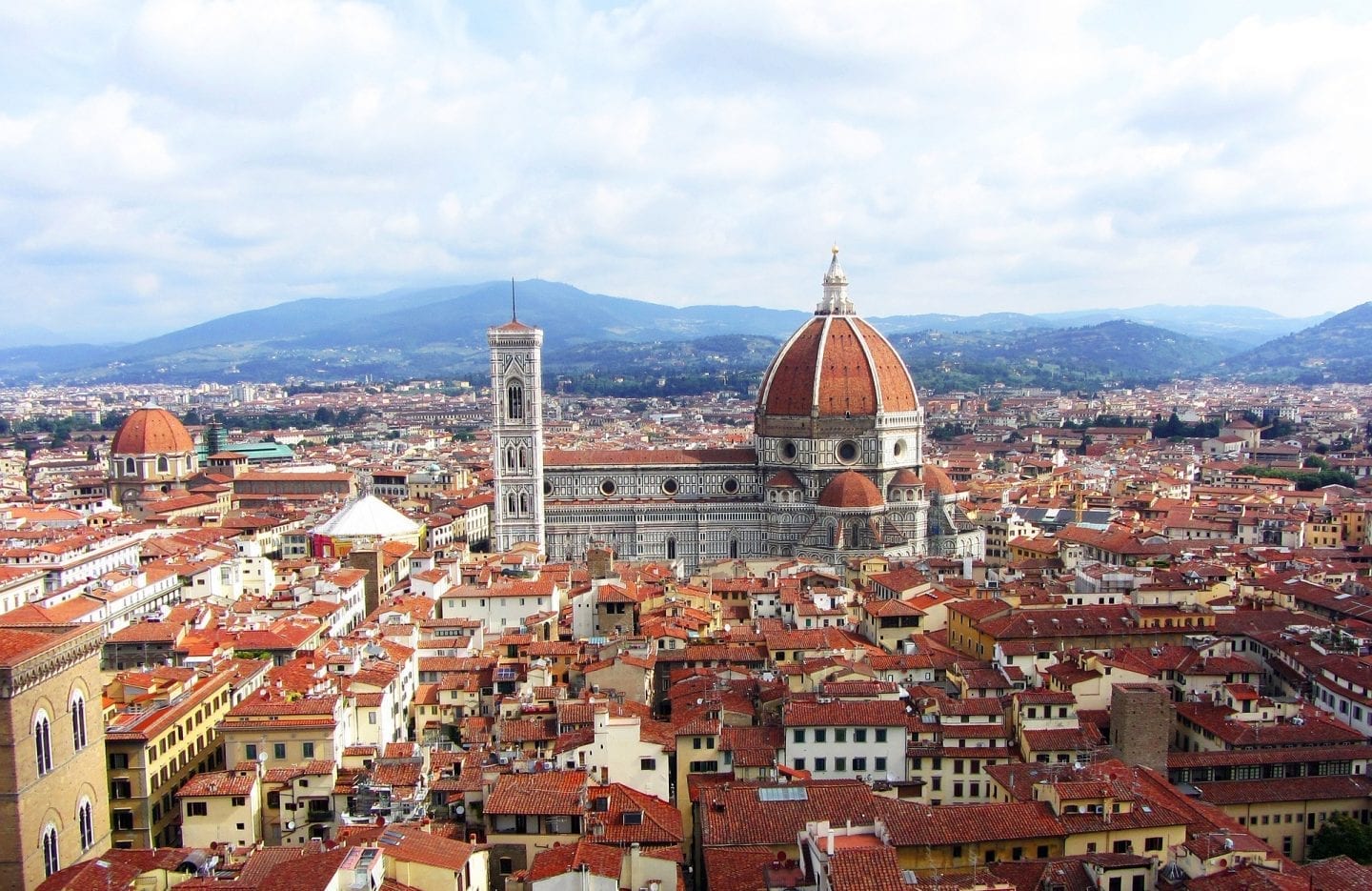 If you want to explore Europe as a South African, you'll need to apply for your Schengen Visa.
While the process is straightforward, it does require A LOT of paperwork that you need to prepare to prove your intention to return.
But the main things that the consulate wants to see are:
The purpose of your travels (tourism, work, study).
Financial stability (Europe IS expensive).
All the required documents (each embassy will have a list you can download to double check you have everything).
No embassy will ever guarantee you approval, so this post is only a guideline as well as the steps I've taken.
Here's what you need to know when you apply for a Schengen Visa as a South African!
What is a Schengen Visa?
A Schengen Visa gives South African travellers hassle-free travel through the EU Schengen Zone.
It refers to the 26 countries in Europe that have taken away the need for passport and immigration their borders.
Which Countries Can You Visit with a Schengen Visa?
With a Schengen visa you can visit the following member states:
Austria
Belgium
Czech Republic
Denmark
Estonia
Finland
France
Germany
Greece
Hungary
Iceland
Italy (link)
Latvia
Liechtenstein
Lithuania
Luxembourg
Malta
Netherlands
Norway
Poland
Portugal
Slovakia
Slovenia
Spain
Sweden
Switzerland
How Much Does a Schengen Visa Cost in Rands?
The cost of a Schengen visa depends on you, the consulate and the organisation handling their visa applications.
For my application to Italy I paid the following:
Schengen Visa Fee: R 880.00
Capago Service fee: R307.00
SMS Follow Up: R26.00
ID Photos: R78.95
How Long is a Schengen Visa Valid?
The Schengen Visa is usually valid for a maximum period of 90 days.
However, it's not guaranteed.
For example, my one friend applied and only got three weeks (the exact length of her trip).
For my Schengen visa application, the consulate gave me a multi-entry visa for 90 days that was valid for six months. This is the standard that most people usually get.
If you're planning on travelling to multiple countries in the Schengen zone or in and out frequently, make sure you mark the "multiple entry" box on the application form.
What is the Risk of Getting Your Schengen Visa Denied?
You won't know if your visa has been approved until the embassy has checked your documentation.
Even if you have all the required documentation, it doesn't guarantee that you'll be granted a visa.
However, the service organisations like Capago, who handle Italy and France's applications, are penalised if they submit incomplete applications.
This is why they are so strict with documentation, and it's always a good idea to provide as much information as you can. It will save you time and money (you might have to re-book your visa application appointment if it's incomplete).
The more often you travel to Schengen countries and return to South Africa without any issues helps to create trust and speed up your application process.
How to Meet The Schengen Visa Application Requirements
When to Apply for Your Schengen Visa
You can apply for your Schengen visa within 90 days of your departure dates. The appointment at the consulate needs to be booked at least three weeks before your flight.
If you're planning on visiting Europe during high season (June to August), the consulates tend to take longer due to the high volumes of applications.
Make sure you have enough time to apply to avoid any unnecessary hiccups.
Fill Out The Visa Application Form
It's the easiest step, but the most important.
You can download the form from the consulate's website or the organisation that handles the applications.
Make sure you fill the Schengen visa application form out honestly.
Passport and Photo
Your passport needs to meet the following requirements:
Valid for at least three months AFTER you return.
Have at least two blank pages.
You'll also need a recently taken passport photo.
The Schengen application centres for Italy and France can take your photo for you during your application. It will cost extra, but you won't have to worry about the photos not meeting the requirements.
If you prefer to take your own photos, you can find the correct Schengen visa photo requirements here.
Purchase Valid Schengen Travel Insurance
Medical expenses in Europe for non-EU citizens are expensive.
You need to make sure you have a travel insurance policy that meets the Schengen visa application requirements.
Capago (the visa application centre for Italy and France), gives you the option to purchase Schengen approved travel insurance when you book your application.
I decided to go this route for my visa application to minimise any chance of it being rejected.
If you prefer to buy a policy independently, here are the Schengen insurance requirements:
Insurance coverage should be at least 30,000 EUR
Must include medical evacuation/repatriation
I wouldn't recommend applying with the travel insurance from your credit card. These policies offer the bare minimum, and if something does go wrong, the excess will be high and expensive items like emergency repatriation won't be covered.
Rather spend an extra couple of hundred Rands to make sure you have a quality insurance policy that will serve you better while in the EU.
I used World Nomad Travel Insurance and bought their Standard policy for R 2000.00 for 34 days. You can get cheaper travel insurance, but I like the fact that World Nomads gives you the option to donate $2-10 towards a health, food security or environmental project of your choice.
You can also upgrade to the Explorer option if you plan on doing any adventurous activities in Europe for extra protection.
If you're short on time, you can use the widget below to get an instant Schengen travel insurance quote:
Book Your Flights and Accommodation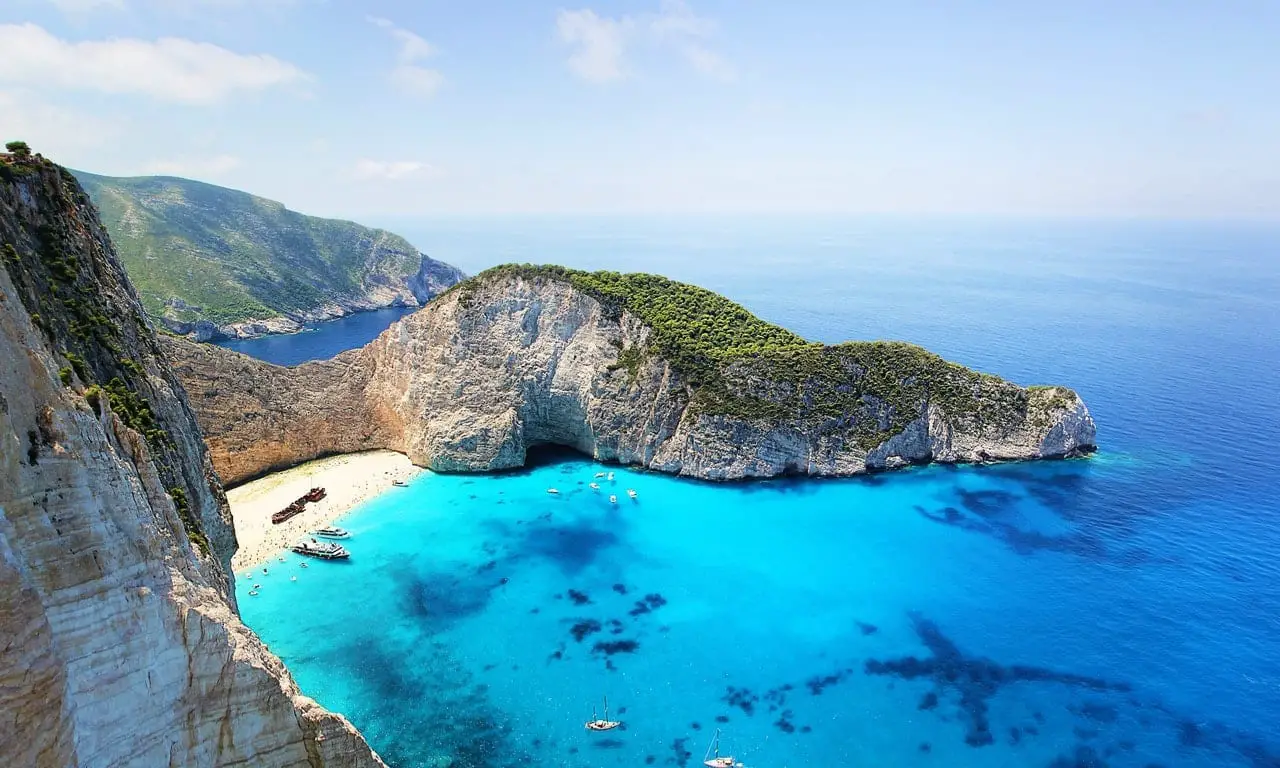 When you apply for your Schengen Visa, your flights need to be booked. The consulate won't accept a planned itinerary that hasn't been paid for.
If you're worried about purchasing flights and losing the money if your visa application is rejected, you can do three things:
Here are the Schengen visa requirements to prove your intent to return:
A return ticket to South Africa.
Show the exact dates of arrival and departure.
Show the flight number details.
*You cannot fly back from a country outside of the Schengen zone. I wanted to visit France last year during my trip to Turkey, but because I wasn't flying directly in and out of the Schengen zone, the person I spoke to at Capago said the consulate wouldn't accept that. I highly recommend keeping your itinerary as simple as possible for the application.
Read More: How To Book Cheap Flights From South Africa To Your Dream Destination
Proof of Accommodation
If you're staying at a hotel, you need to have proof of your booking.
I recommend using Booking.com because if your application is denied, you can cancel your stay without any fees. Just make a note of when the hotel's no cancellations date kicks in.
If you're staying at a friend, family member or company, your host will need to fill in a letter of invitation that you'll need to hand into the consulate when you apply for your Schengen Visa.
The person or company will have to:
Write a cover letter stating they are inviting you over and will cover all expenses during your stay.
Give you a copy of their passport.
Supply proof of funds that will serve as a financial guarantee.
Some consulates will also have a separate form you can download for the letter of invitation that your host will need to fill out.
What To Do If Someone Else is Paying For Your Accommodation
If you're going on a digital nomad retreat or a tour where someone other than you is paying for your accommodation, you need to provide the following supporting documents:
A letter from the person or company stating that they are financially responsible for your accommodation during your stay.
Proof of payment in their name.
I included a copy of their passport for good measure.
Collect Your Supporting Documents
Here is a list of supporting documents you will need when you apply for your Schengen Visa:
Visa application form.
Two colour ID photos.
A roundtrip ticket from South Africa.
Domestic flights and other Schengen country flights.
Overland transportation, e.g. bus and train tickets.
Proof of accommodation from your hotel or hostel.
A letter from invitation if required.
A letter of employment* 1
Proof of income with three months bank statements*2
Proof of funds*3
Proof of residence*4
Travel insurance certificate.
Proof of payment for your application.
Proof of your appointment with the embassy.
1*Your letter of employment needs to state your job title, salary, how long you have been employed and when you plan to return to work. If you own your own company, you need to provide company registration documents, or SARS tax returns. If you're a student, you need a letter from your school stating that you are currently enrolled.
2*The consulate won't accept statements printed from your online banking. You need to physically go to a branch, see a services consultant and get the pages stamped by the bank.
3*Depending on the Schengen consulate, you need to show that you have X amount of money in your bank account at the time of your application. For Italy, I had to prove that I had 30 EUR for each day I was in the country. I went to Italy for 33 days, so I had to have EUR 990 ( R15,600.00) in my bank account. If your expenses are being sponsored, you'll need a letter from them as well as their bank statements and a copy of their ID.
4*If the lease agreement is not in your name, or you aren't the main person on the lease, you'll need to get the person you are living with to write a letter. It needs to state your living situation and needs to be signed by them and a commissioner of oaths.
How To Apply For Your Schengen Visa as a Freelancer
If you're a freelancer like me, you'll need to include some extra paperwork when you apply for your Schengen Visa.
As freelancers, we don't have "traditional" proof of employment.
In my case, none of my clients in South Africa and I am paid via PayPal every month. My bank statements don't show a particular company paying me a salary.
I spoke to the consulate and other South African freelancers, and this is what I submitted with my application:
An affidavit signed by a commissioner of oaths stating I'm a freelancer, who my clients are, how I get paid every month.
I asked three of my clients to write a letter on their company letterheads confirming my work for them as a freelancer.
I printed out my PayPal transactions list.
Where To Apply for Your Schengen Visa in South Africa
There are three ways to help you decide which embassy you need to submit your Schengen application to:
If you're only going to ONE Schengen country, you submit your application to that country's embassy.
If you're visiting MULTIPLE countries, apply to the country where you'll be spending most of your time.
For example, I spent three weeks in Italy, four days in the Netherlands, three days in Germany and one day in Rome. So I applied to the Italian consulate.
If you're visiting MULTIPLE countries, but you're staying for an EQUAL amount of time, apply at your first point of entry.
For example, if you're going to France, Spain and Greece you need to apply for your Schengen at the French Embassy.
How Long Does it Take for a Schengen Visa Application to be Approved?
There is no fixed period.
It's usually taken me ten days to get a Schengen visa application approved.
However, it depends on the embassy and if it's a busy time of year, the turn around time might be longer.
If all your documents are in order, you shouldn't have any problems when you apply for your Schengen visa as a South African. In a few weeks, you'll get an email asking you to collect your passport and if your application is approved you'll be on your way to Europe!
Want some Europe travel inspiration? Check out my other posts:
Did you find this post useful? Save it for later on Pinterest!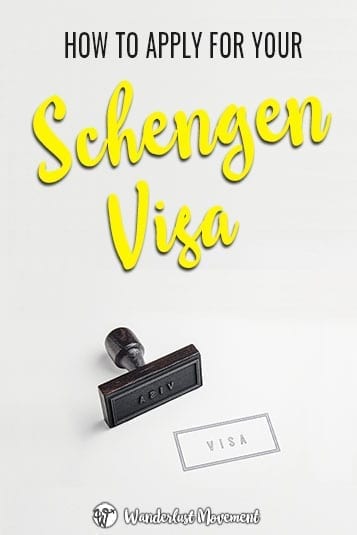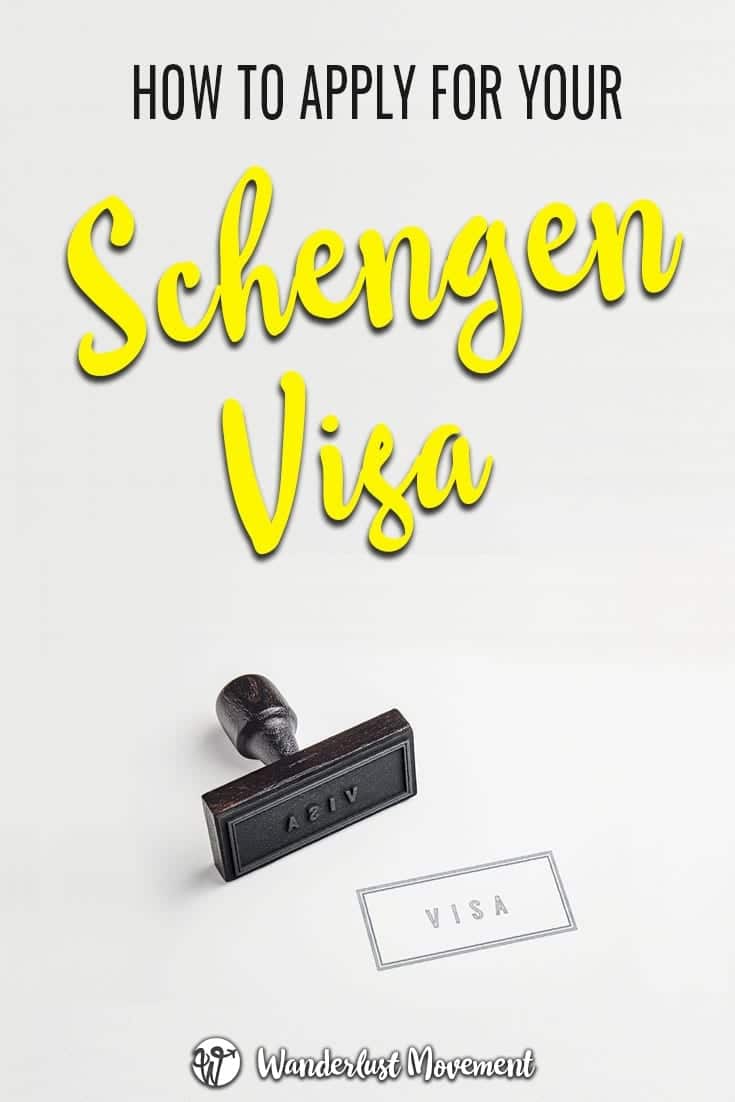 Planning a trip to Europe? Here's a complete guide on how to apply for your Schengen Visa as a South African plus tips that will help it get approved!