Last Updated on April 16, 2021 by Taylor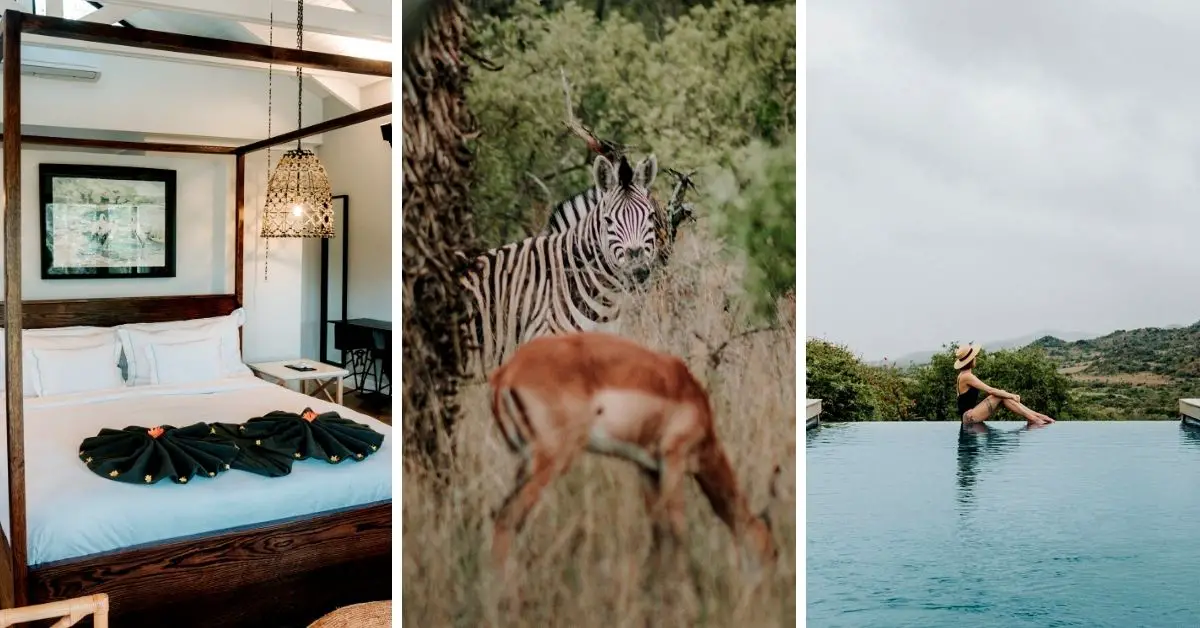 There are a million reasons why I love safaris.
Especially safaris in Kwazulu Natal.
While most of us flock to Limpopo to catch a glimpse of the iconic Big 5 in Kruger National Park, it's neighbouring province offers a unique experience.
Instead of the flat rolling plains of Kruger, KZN is home to rolling hills of lush scenery which will melt even the coldest hearts. Then you have the intriguing local history with the graves of great Zulu kings and ancient battlefields which shaped South Africa's tumultuous history.
When you combine all of that with the region's smorgasbord of biodiversity, it's the perfect place to create a world-class private game reserve blending conservation, community and history.
And that, my friends, is precisely what Babanango Game Reserve is doing.
So if you're in the mood for a luxury trip to the bush with a twist, here's what you can expect!
Psst…Want more South Africa getaway inspiration? Check out these other posts:
The Location: Untouched Natural Beauty & Zululand History
Located in the heart of the Umfolozi Valley in Zululand, between Ulundi and Vryheid, Babanango is an untouched paradise.
The 22,000-hectare malaria-free nature reserve plays host to a National Heritage Site and is close to important battlefield sites like Isandlwana and the Battle of Blood River.
As you drive into the reserve, you'll pass signs for the graves of Zulu kings. The region's history alone makes it unlike any other part of South Africa, and it offers a plethora of treats for travelling historians.
---
Babanango Game Reserve: Blending Conservation & Community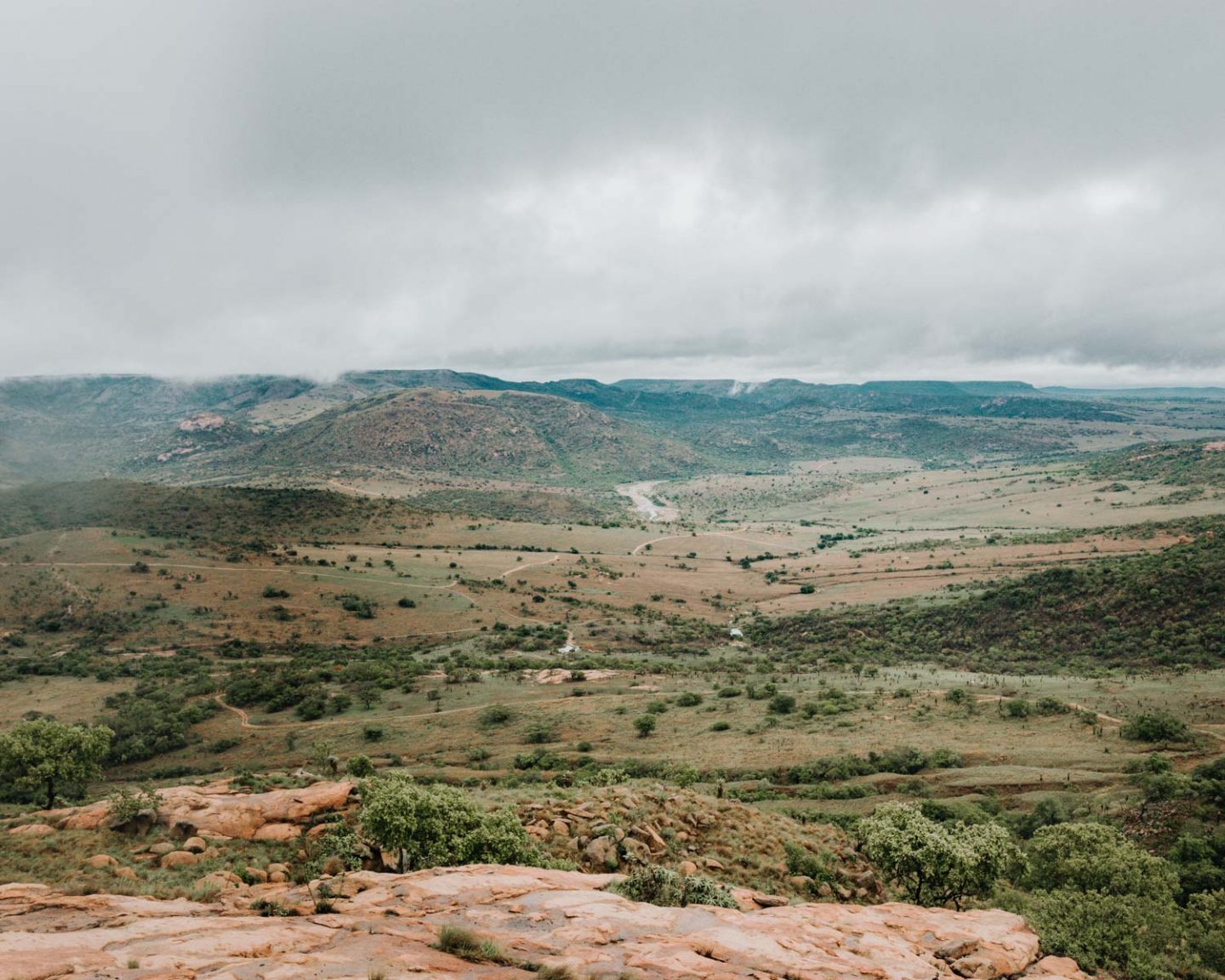 While the KZN climate and scenery make Babanango a unique safari experience on its own, what really makes the reserve stand out from the rest is HOW it developed.
The mission of the reserve is simple:
Become a Big 5 reserve within five years and uplift the local communities through job creation, skills development and education.
It's no easy feat to blend the worlds of conservation and community, but each guest who spends a night or three here contributes to Babannango's growing success story.
What I love about Babanango's community initiative is that the community leads it. The people the reserve helps get to dictate what they need and want – not the other way around.
It's an approach which has made the mammoth task of turning the 22,000 hectares into a thriving Big 5 reserve a goal everyone can get behind.
---
The Lodges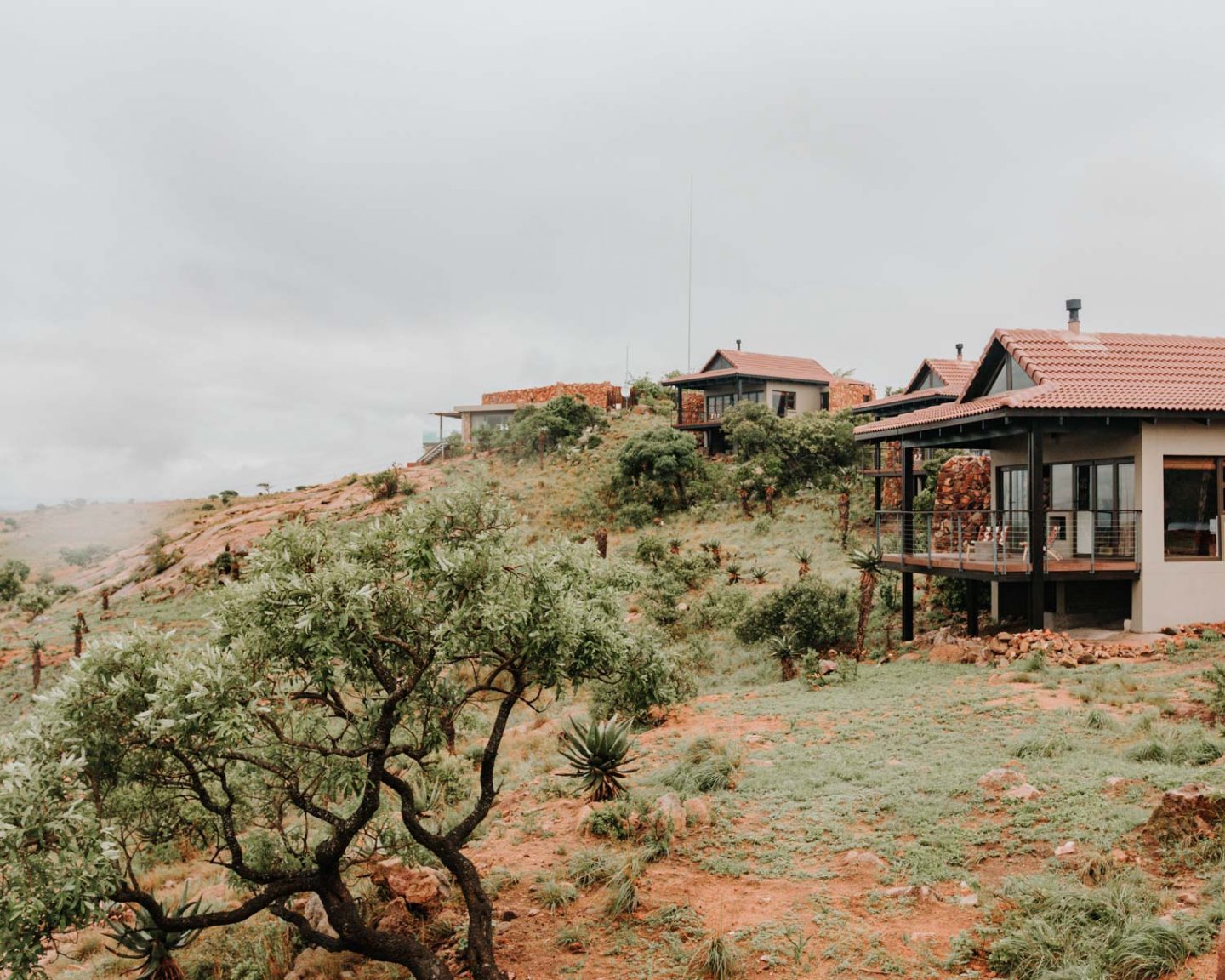 Babanango Game Reserve is one of those special places where you can have wildly different experiences all at once.
At the moment, there are three lodges on the reserve (with two more on the way!) that are far from mere clones of each other.
Babanango Valley Lodge is the ideal escape for:
Families or groups of friends
Foodies who want to wow their taste buds
Mountain bikers and hikers
Zulu Rock Lodge is perfect for:
Couples on a romantic rendezvous 
Honeymooners
Birders
Stargazers
The third lodge open to the public is Matatane Lodge. I didn't get to visit it during my trip, but you can read more about the tented camps and chalets over here.
Babanango Valley Lodge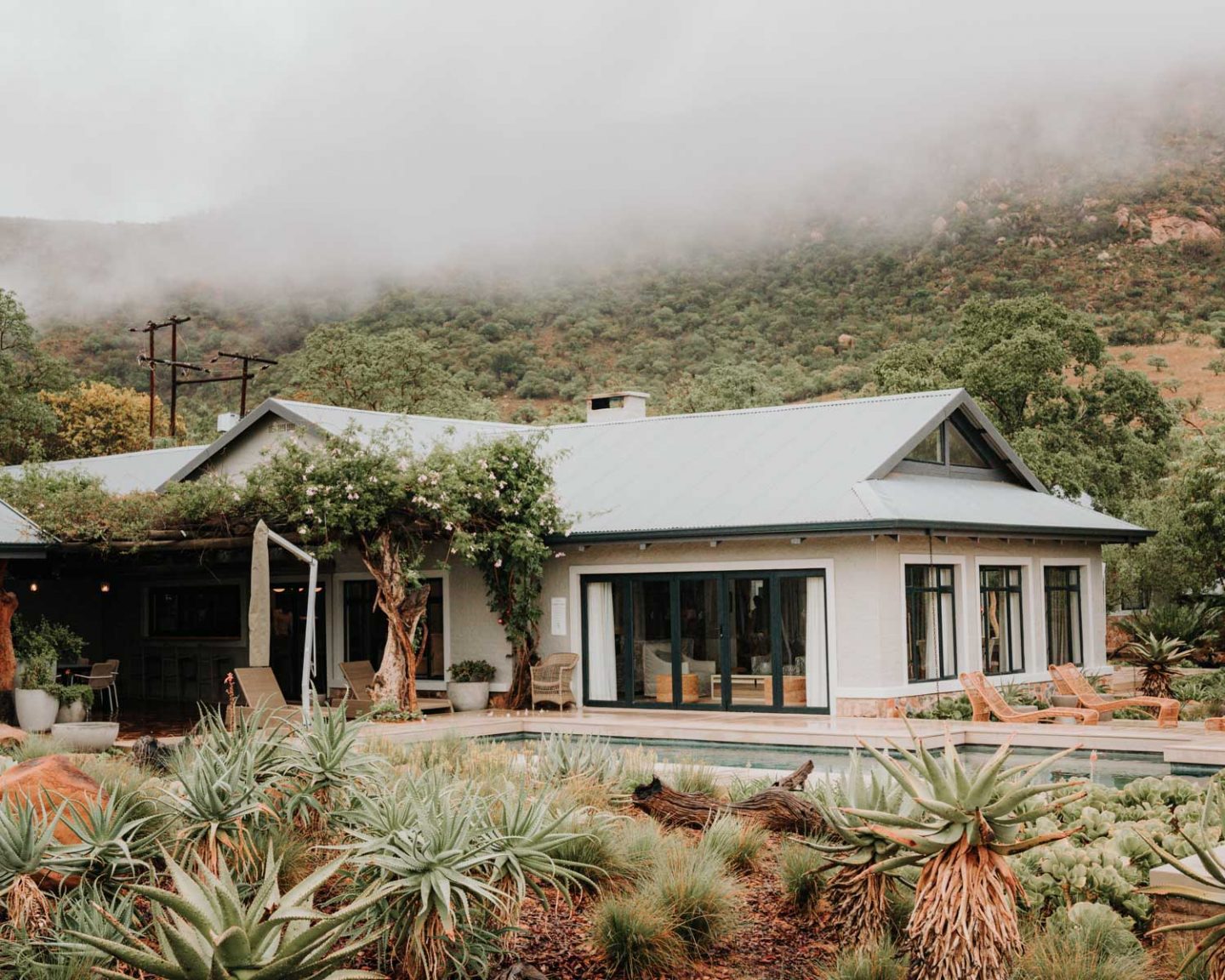 Truthfully, I got good vibes from Babanango Valley Lodge as soon as I walked through the door.
Overlooking the Ngubeni River valley, the 4-star hotel is about as detailed orientated as it gets. The decor throughout the lodge is impeccable with modern touches and nods to the Zulu culture.
After a 5-hour drive from Johannesburg, I checked into the sprawling family room, and the gigantic bed was a sight for sore eyes.
Rather than checking into another hotel room, walking in felt like I was returning to my ultra swanky apartment in the bush.
The wooden finishings were right up my alley, the room smelled amazing, and the little corner desk had everything a digital nomad wants: coffee + WiFi + a beautiful view.
But the showstopper for me (as usual) is the bathroom. The shower could easily fit ten people (I kid you not!), you can heat the floors and towel rack at the touch of a button, and the bath is deep and luxurious.
I was sold.
Or so I thought.
Then came the most epic turndown service I've ever had.
The Valley Lodge staff left chocolate-dipped strawberries next to my nightstand with chunky choc chip cookies and a shot of Amarula.
It's like they knew the way to my Taurus heart.
Amenities
Each luxury suite at Babanango Valley Lodge includes:
Free, fast and reliable WiFi
Tea and coffee station 
En-suite bathroom with a shower and bath
Air conditioning
Complimentary toiletries
USB, RSA, USA and European plug points
Hairdryer and safe
Turn down service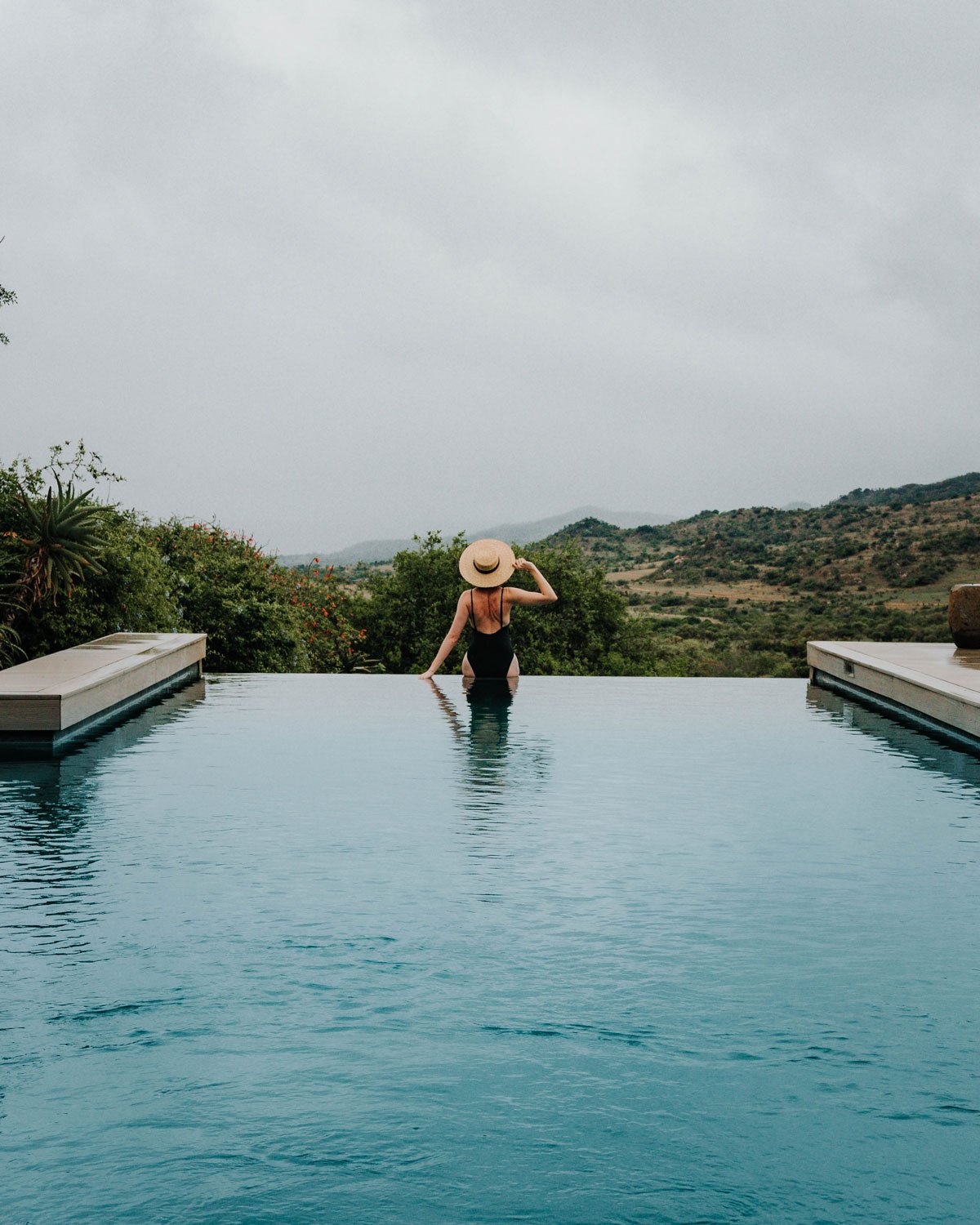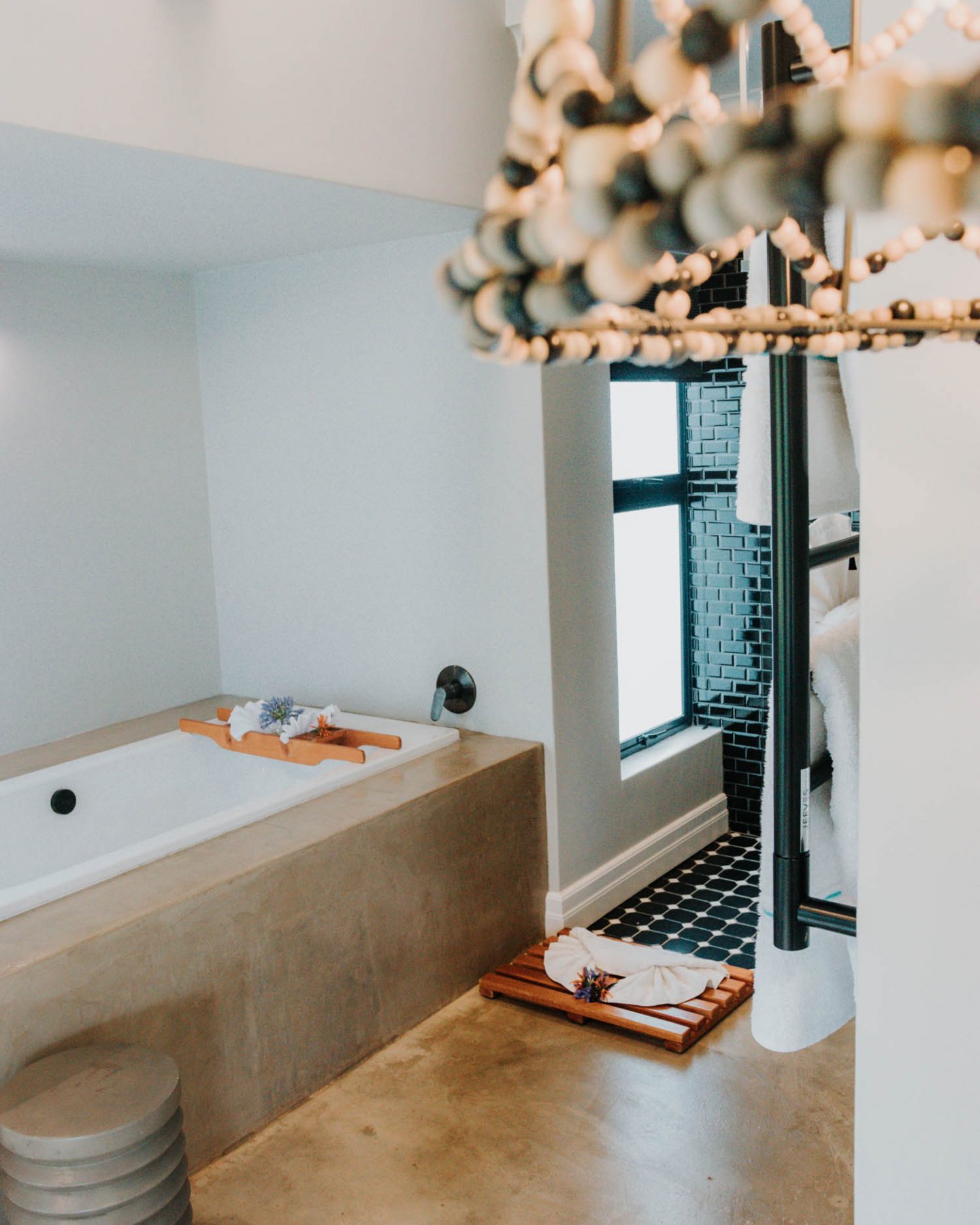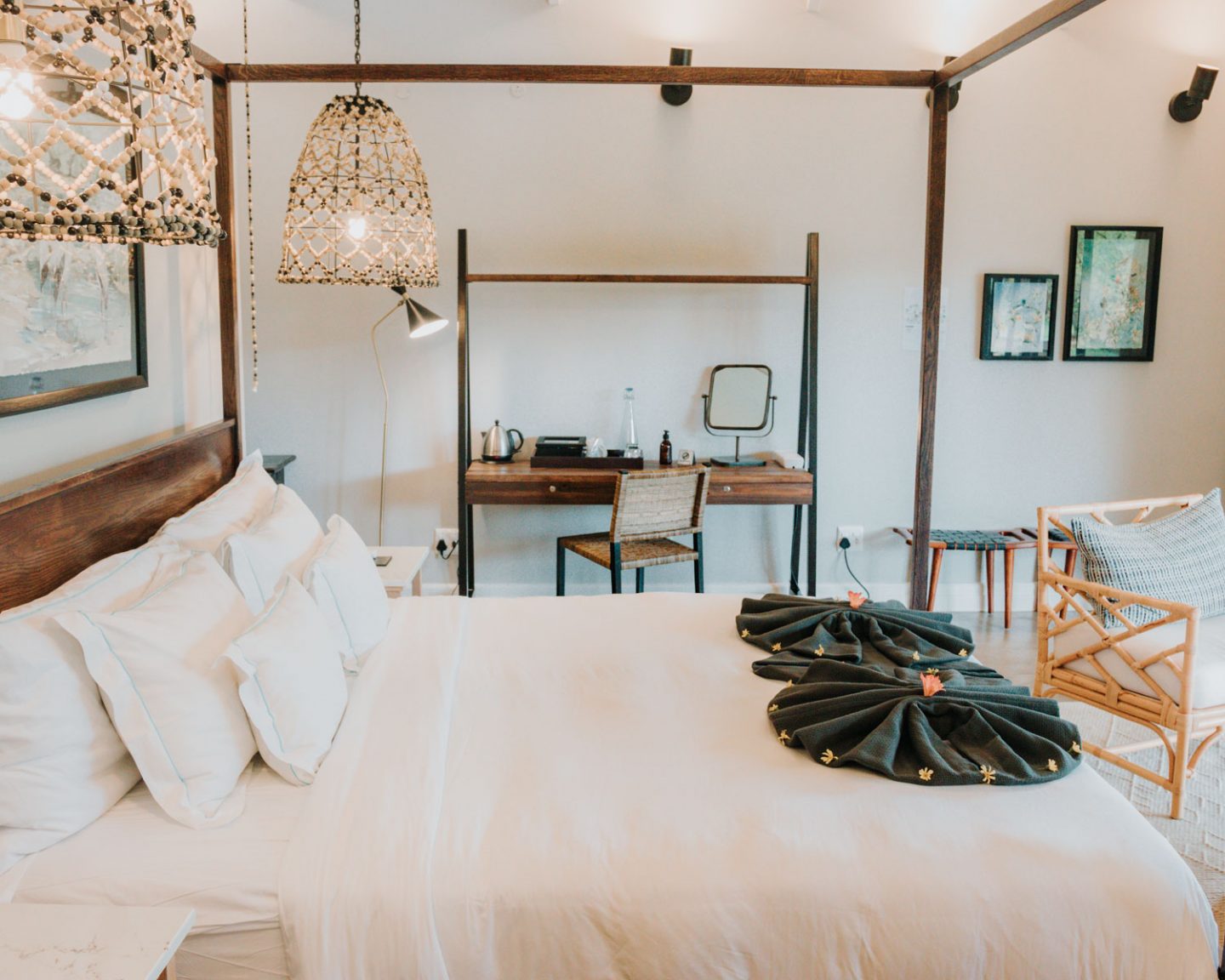 ---
Zulu Rock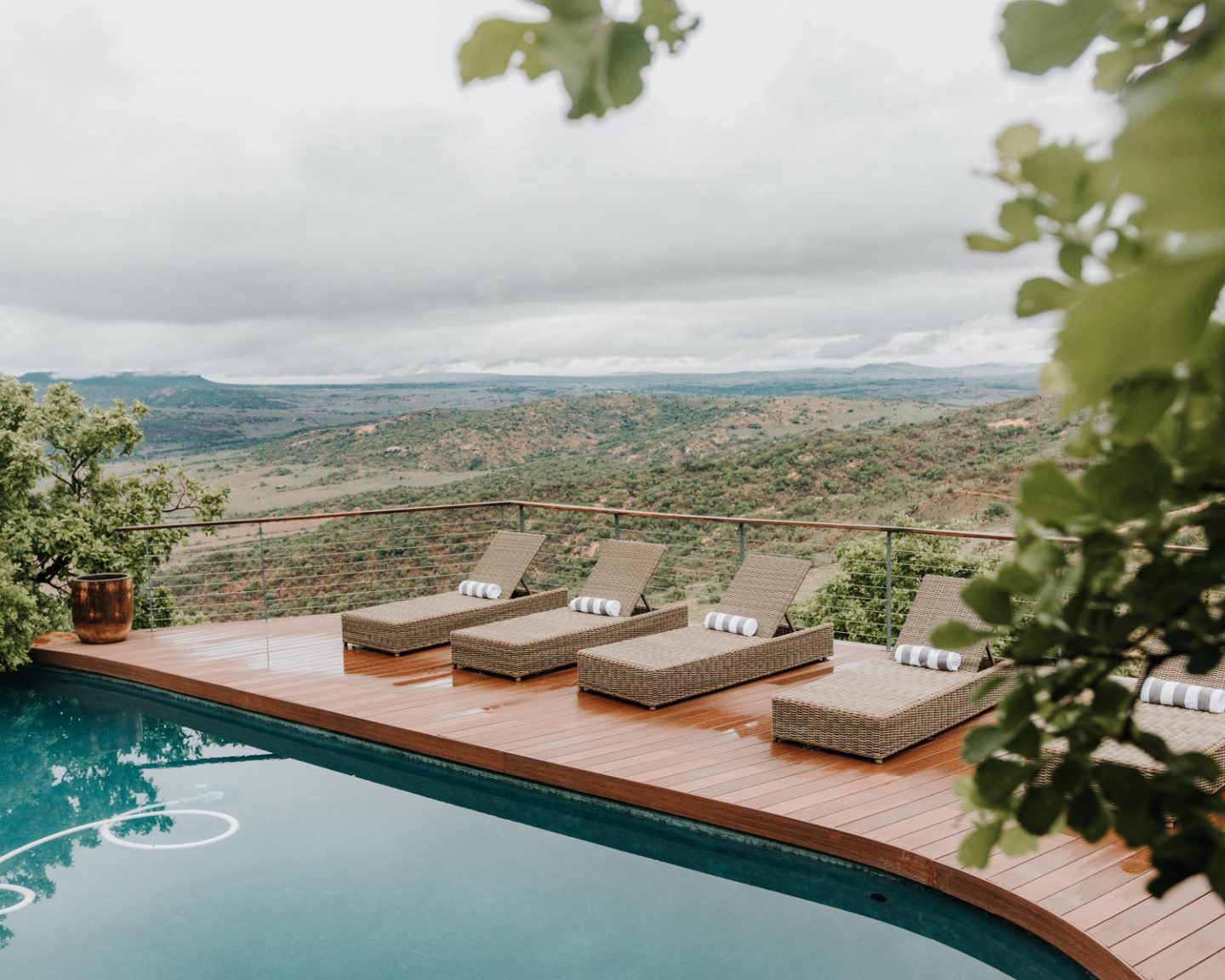 Planning a romantic getaway into the bush?
Mayhaps you want to pop the question or celebrate in style?
Check in to the showstopper of a lodge – Zulu Rock.
Located on top of a mountainside inside Babanango Game Reserve, the three-star lodge overlooks the White Umfolozi Valley and offers sweeping views of the valley below.
If you're lucky – you might even spot some game meandering in the grasslands down below!
What I love about Zulu Rock is that the vibe is completely different from Babanango Valley Lodge. 
From the decor in the rooms to the architecture – the two lodges are worlds apart in all the right ways.
And the highlight? The pool next to the on-site restaurant!
Imagine sipping on your gin & tonic on a hot summer's day before getting ready for your sunset game drive.
Absolute magic I tell you!
P.S. Make sure you go into the bathroom inside the restaurant. I am obsessed with the jungle-themed wallpaper. It stands out from the rest of the decor inside the lodge and is the ultimate selfie bathroom.
Try to take a bad photo here. I dare you.
Amenities
Each luxury suite at Zulu Rock includes:
Air conditioning
King size bed or ¾ beds
WiFi
En-suite bathroom with bath and shower
Coffee and tea station
Complimentary toiletries
Bar Fridge
RSA, USA and European plug points 
Indoor fireplace
Hairdryer and safe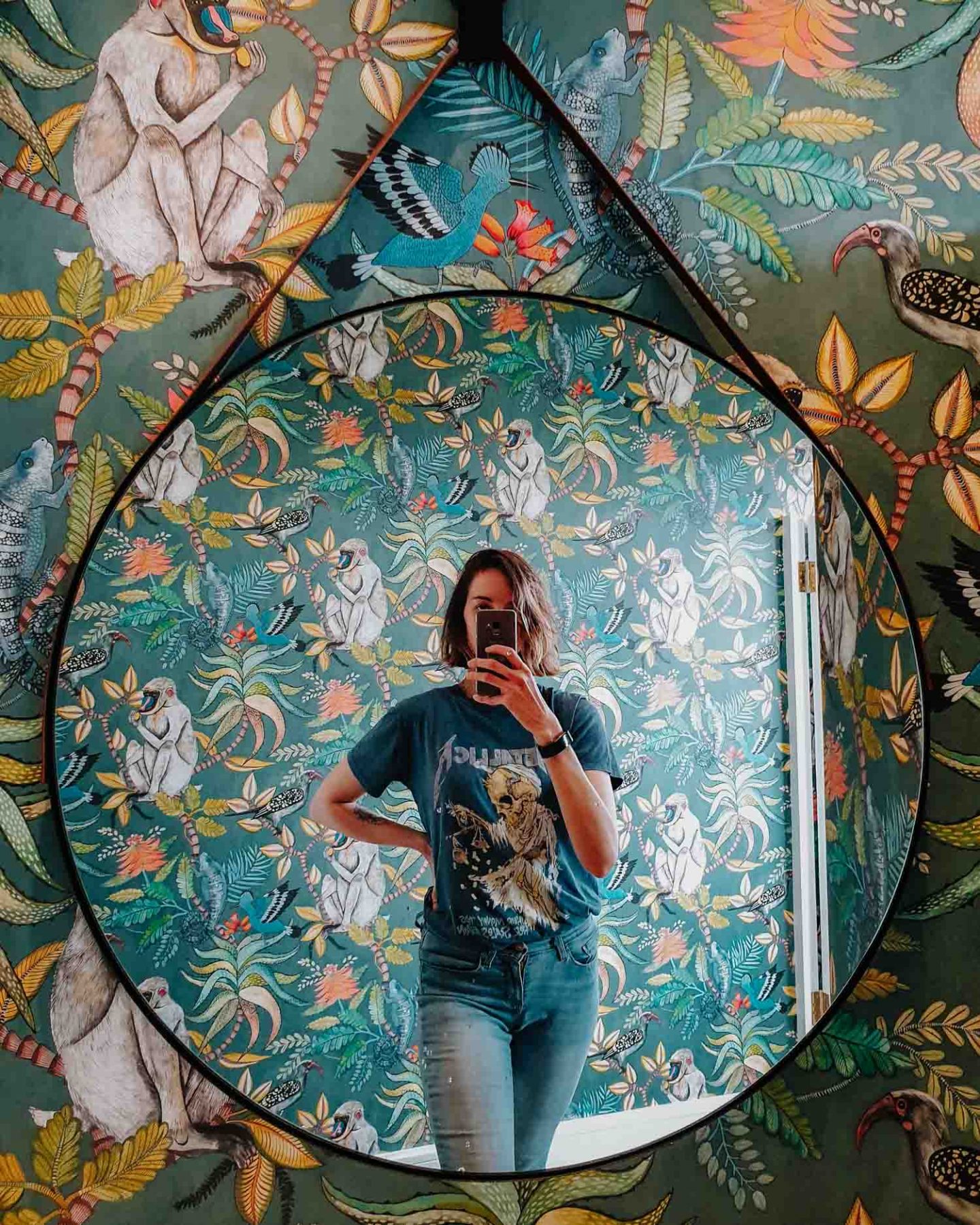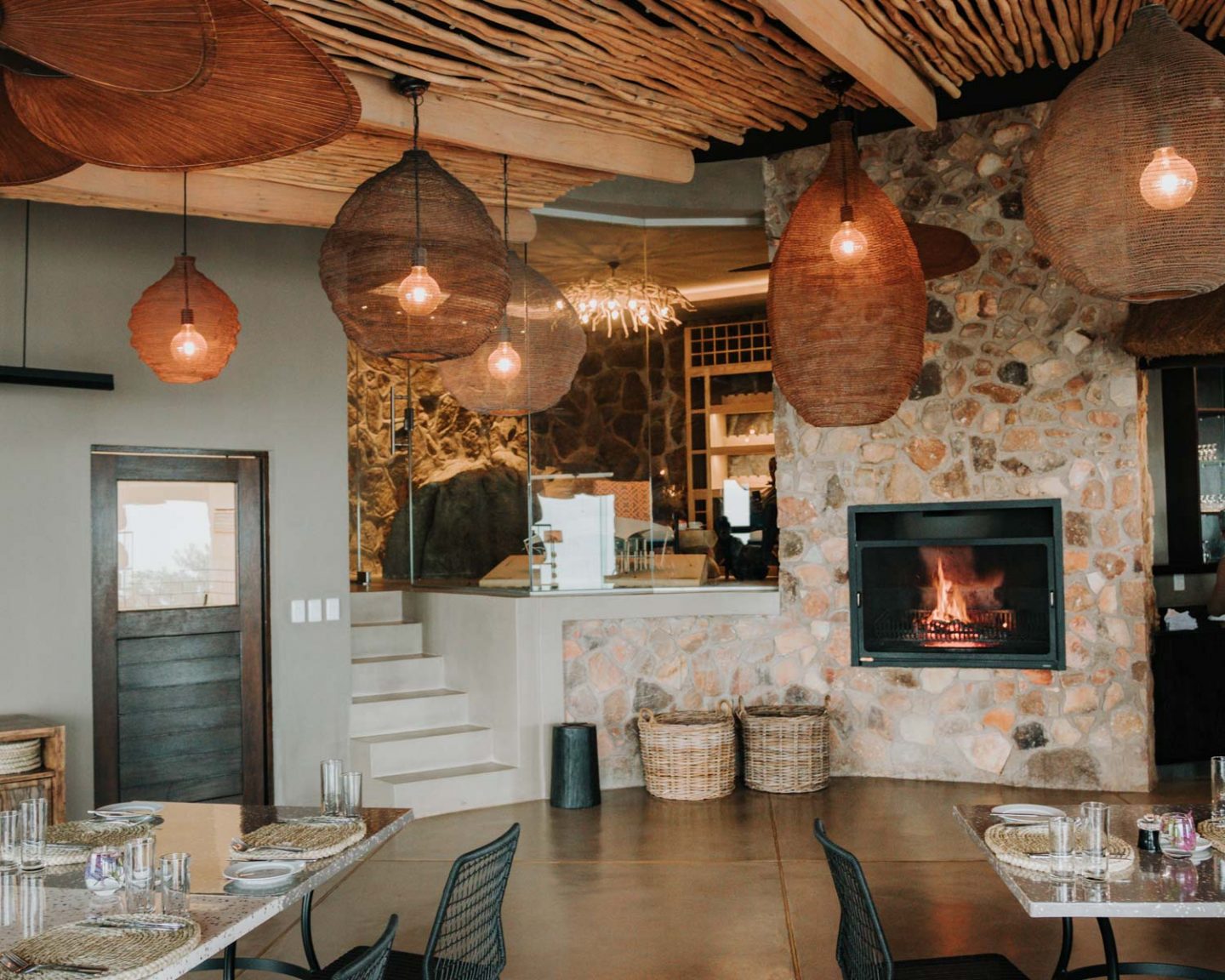 ---
Dining on Fine Cuisine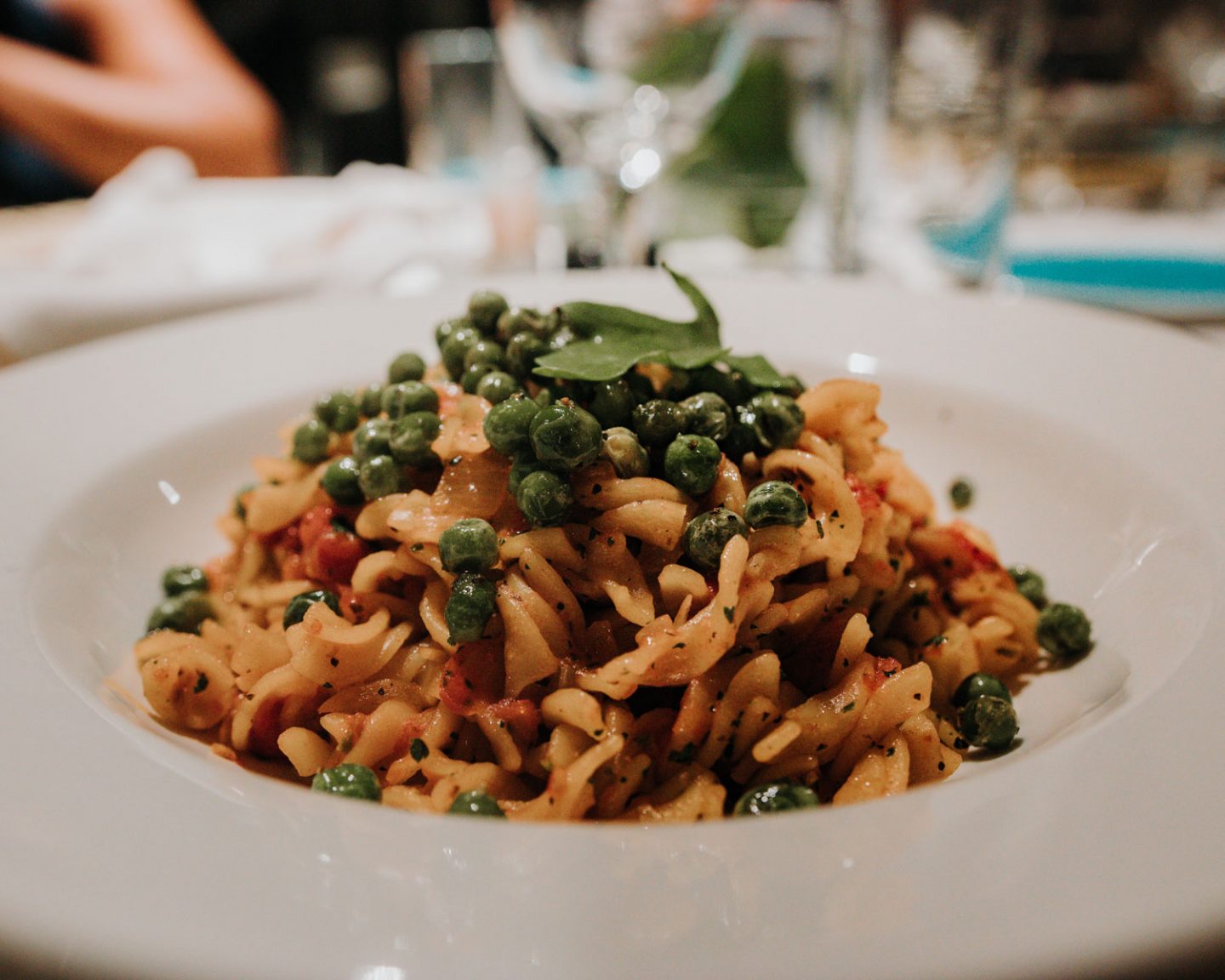 OH. MY. GOSH.
Babanango does not skimp on phenomenal gastronomy experiences.
At Babanango Valley Lodge, Chef Khumbulani serves scrumptious South African-inspired cuisine with a twist.
Feast on four-course traditional meals and nibble your way through his famous duck a l'orange. Vegans and vegetarians are catered for, and you won't get stuck with only salads. 
I filled up on a decadent lentil curry, butternut soup, and gnocchi (my personal favourite, it was ridiculously delicious). For dessert, you can expect South African classics like malva pudding, milk tart and more! 
If the skies are dry, you can opt to have a boma dinner underneath the stars and enjoy a traditional South African braai.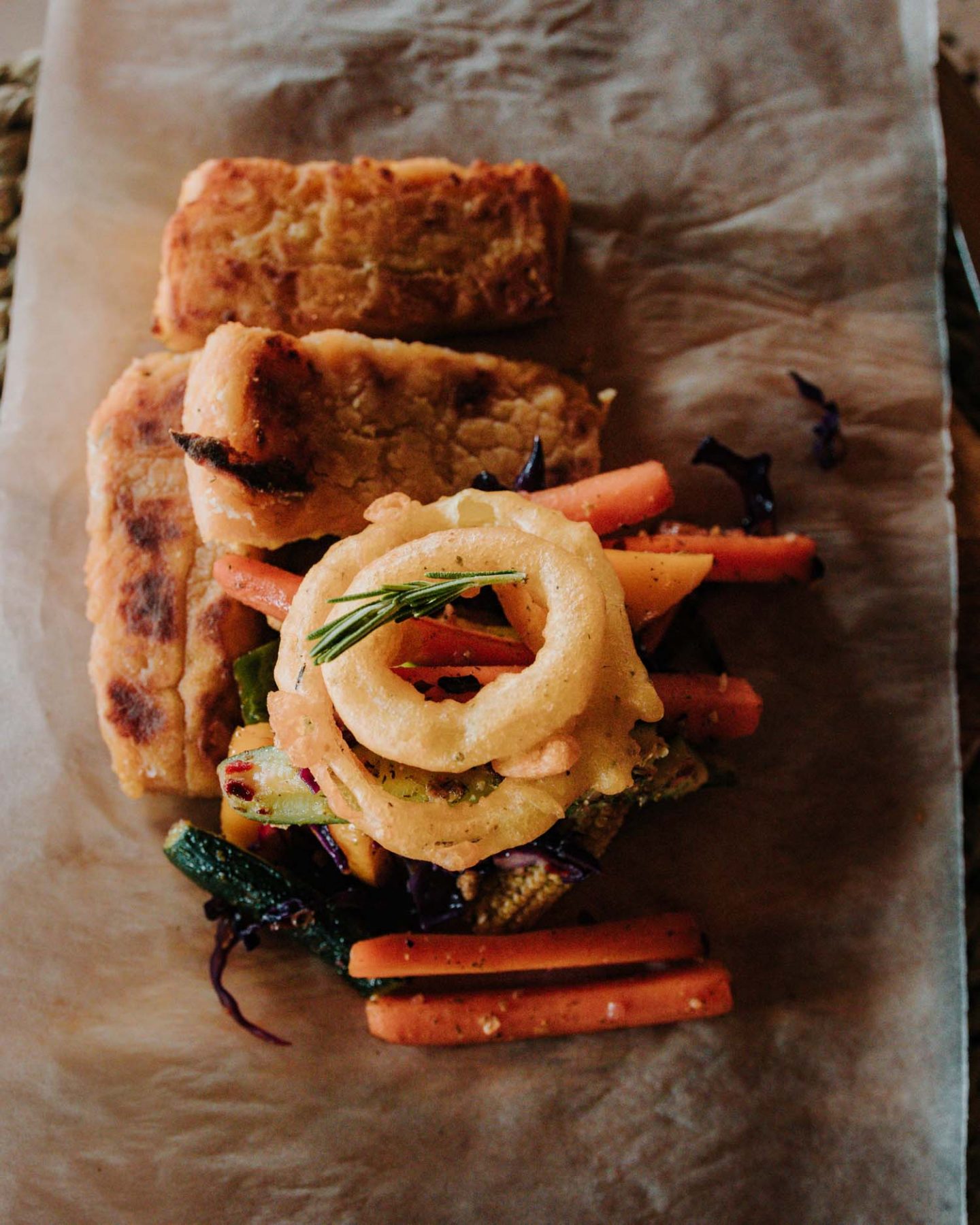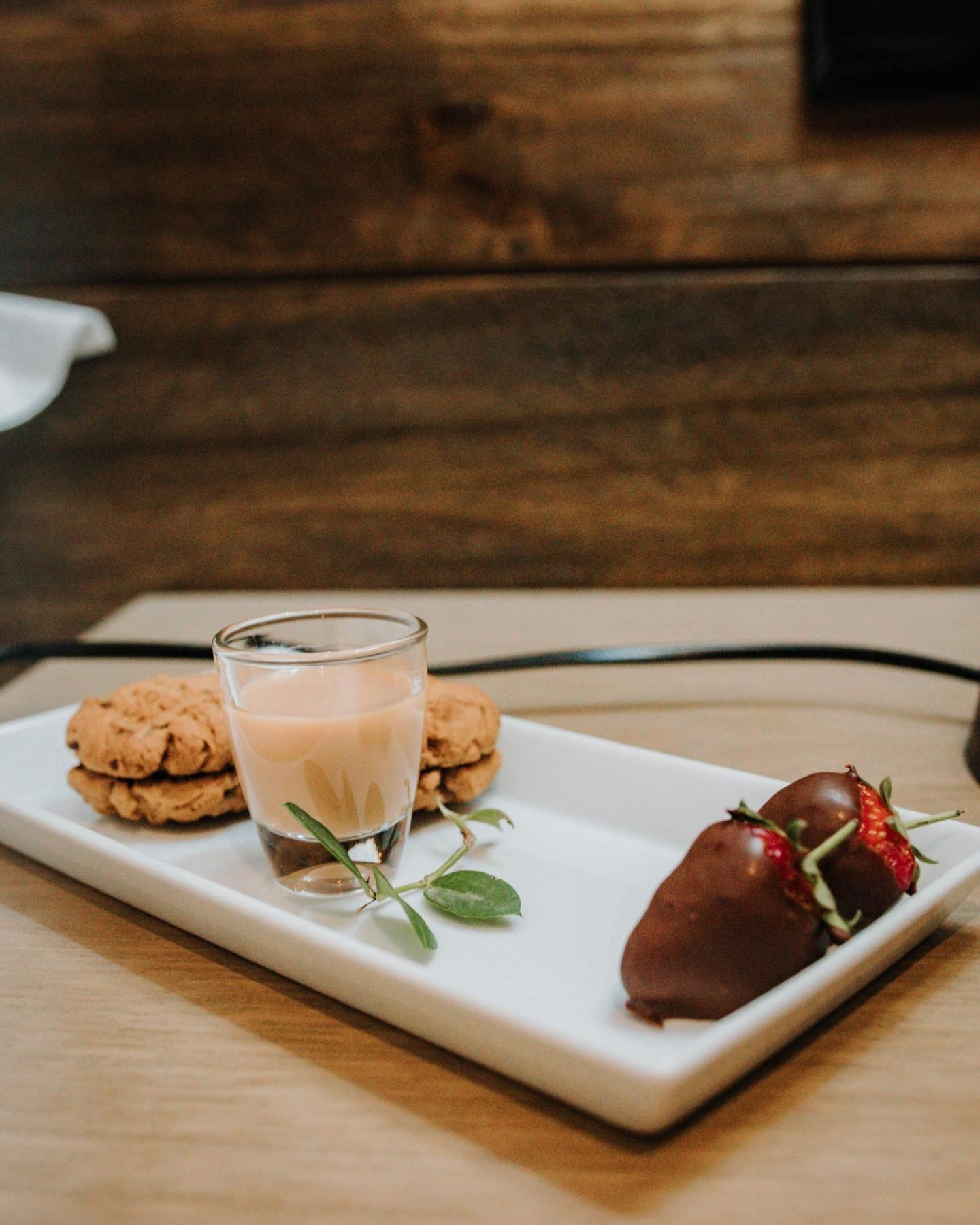 ---
Activities at Babanango Game Reserve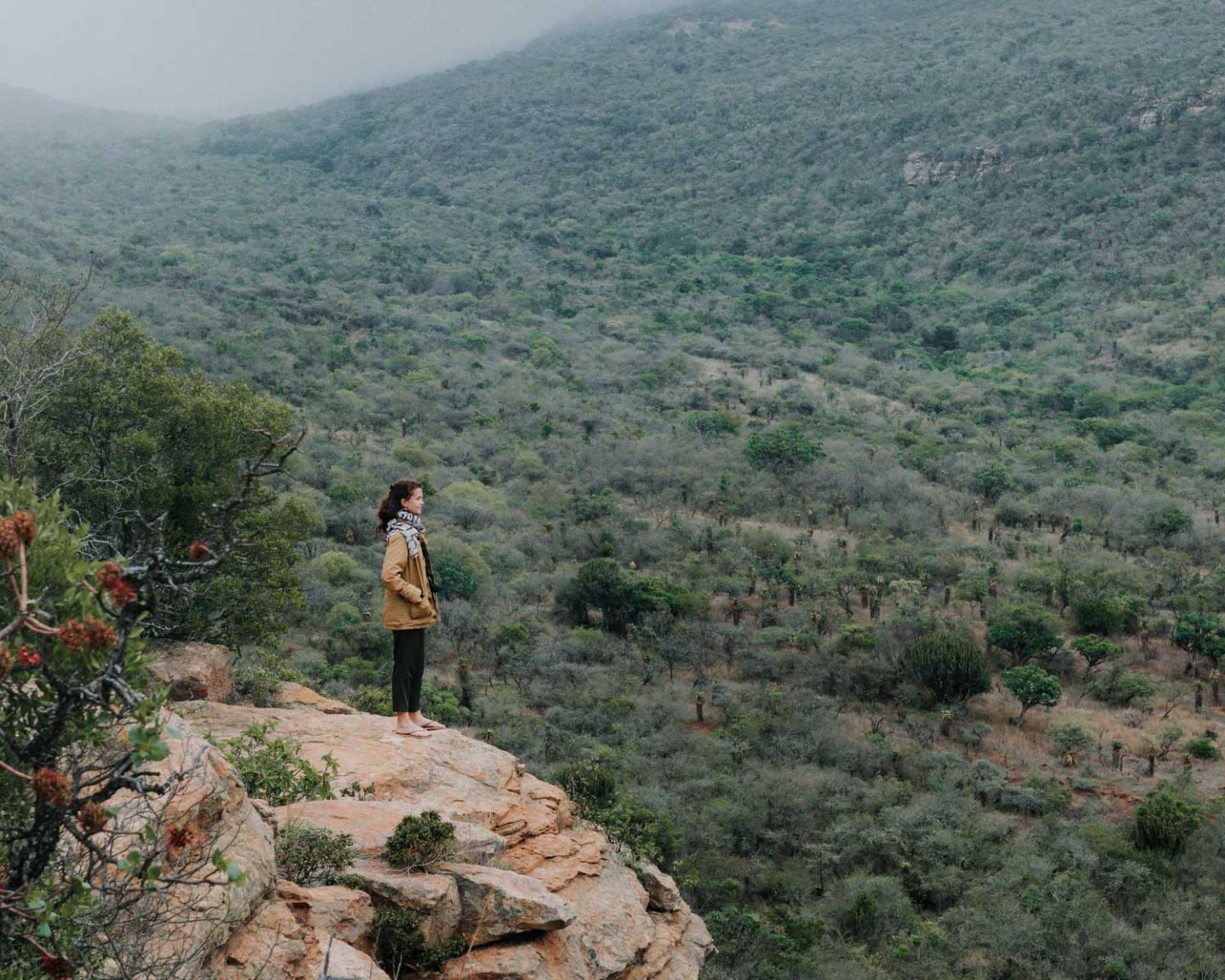 Game Drives
As I mentioned earlier, Babanango is about two years away from becoming a Big 5 game reserve.
While predators haven't *officially* been introduced, one of the camera traps caught a wandering leopard!
Which means you can potentially see 3 of the 5 as well as other adorable floofs like rhino, buffalo, giraffes, zebra, nyala and impala.
For birders, the reserve has identified over 280 species of birds. There are also 32 species of butterfly and plenty of endemic, vulnerable and endangered species.
History Tours
Babanango is the perfect place to base yourself and explore the Valley of the Kings.
Visit the Spirit of eMakhosini. It's a memorial for the Zulu kings buried in the valley.
eMakhosini Valley is also the birthplace of the Zulu people and where King Shaka spent much of his youth.
You can also sign up for a battlefields tour and visit the areas where some of South Africa's most defining wars took place, such as:
The battle of Isandlwana in 1879 between the Zulus and the British
Gqokli Hill Battlefield in 1818 between King Shaka and Chief Zwide
Guided Bush Walks 
Guided bush walks are one of my favourite ways to experience the bush. Game drives are great and all, but when you're on foot you see things you'll never notice in a vehicle.
The guides at Babanango will point out the different vegetation used for traditional medicine as well as how to read the signs of the bush.
Mountain Bike Trails
During my stay at Babanango Valley Lodge, there was a group of mountain bikers who travelled up from Durban to tackle the lodge's trails.
If you want to experience the bush in a fun, yet challenging way, you can bring your bike or use the ones available for guests.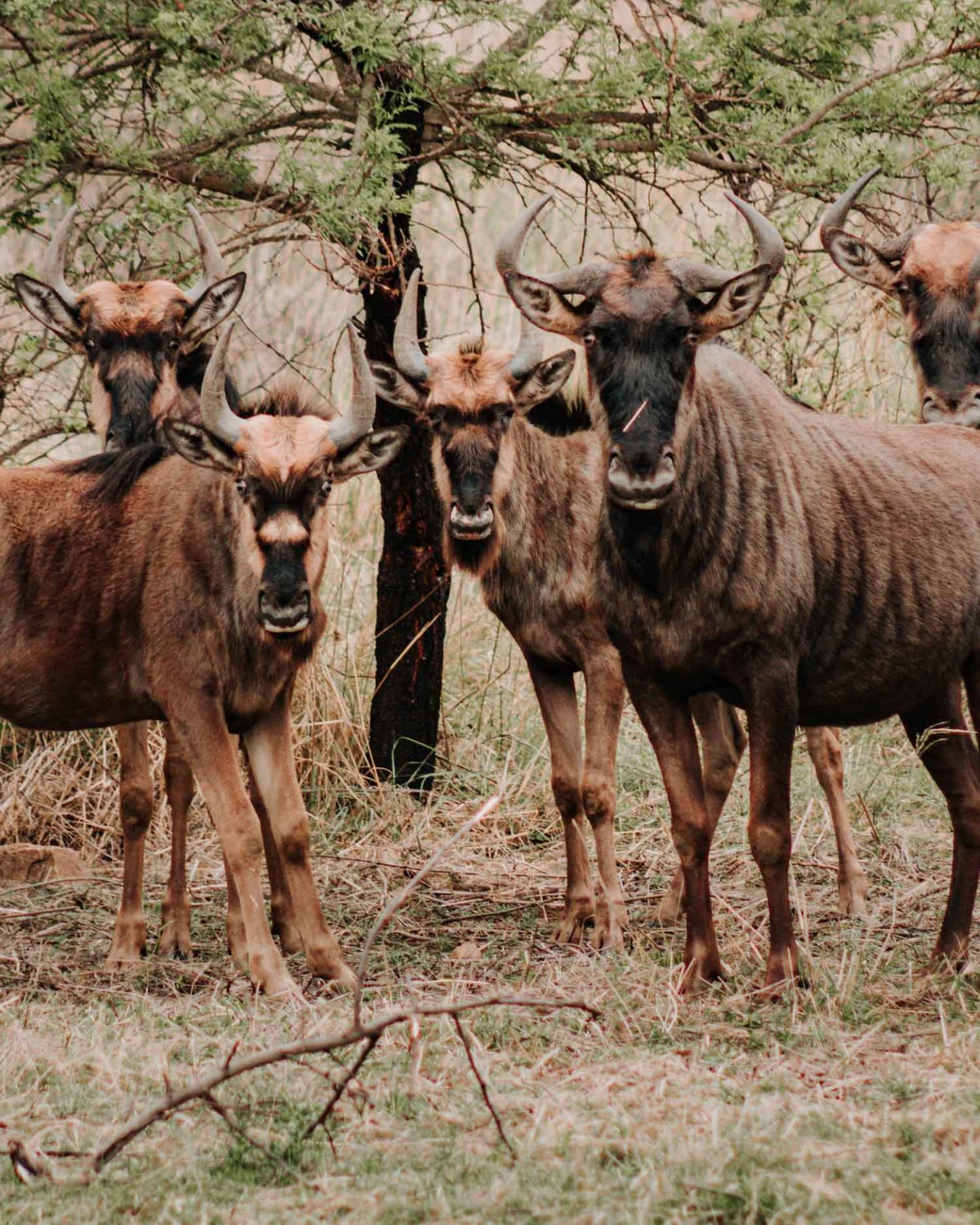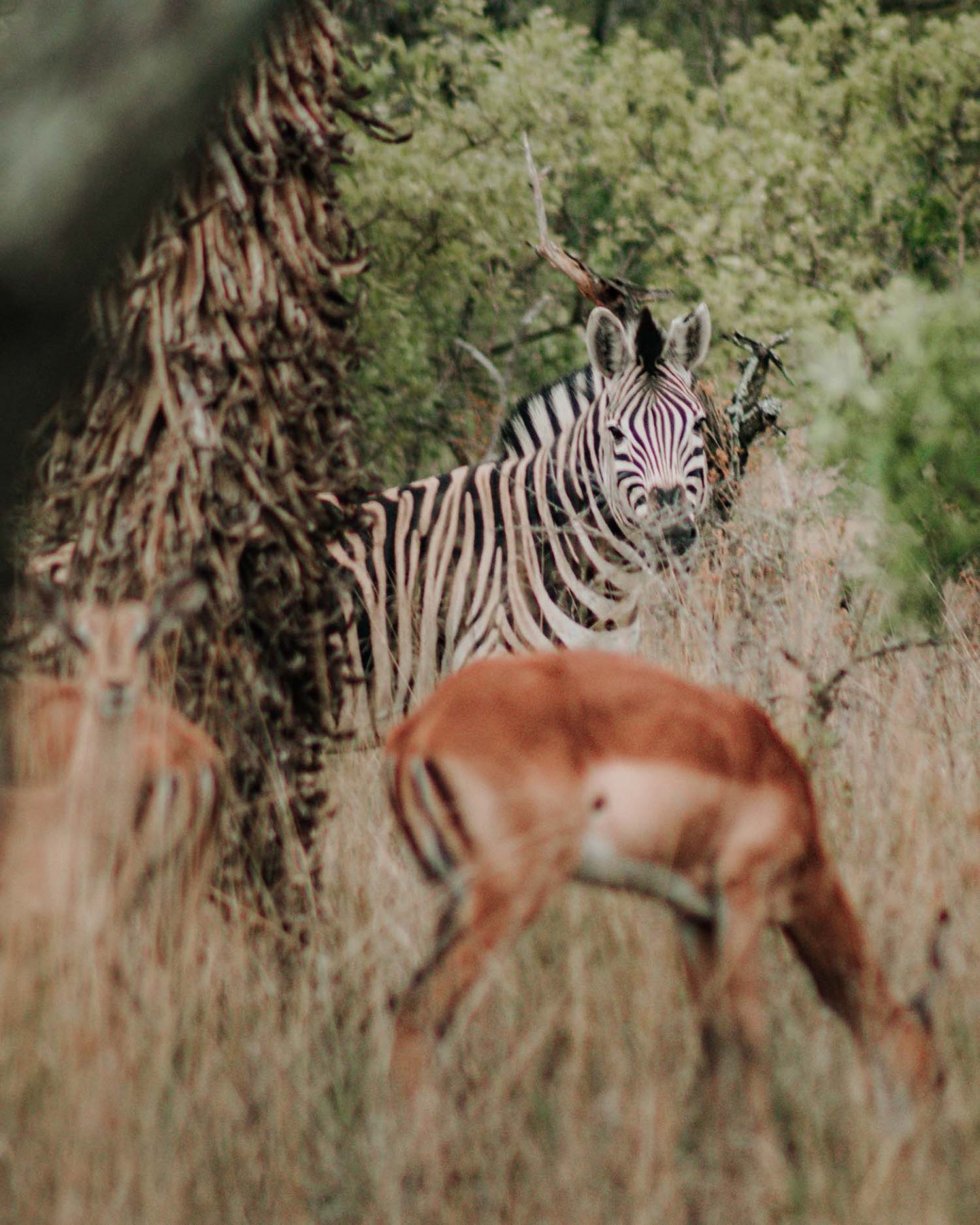 ---
Babanango Game Reserve Review: The Final Word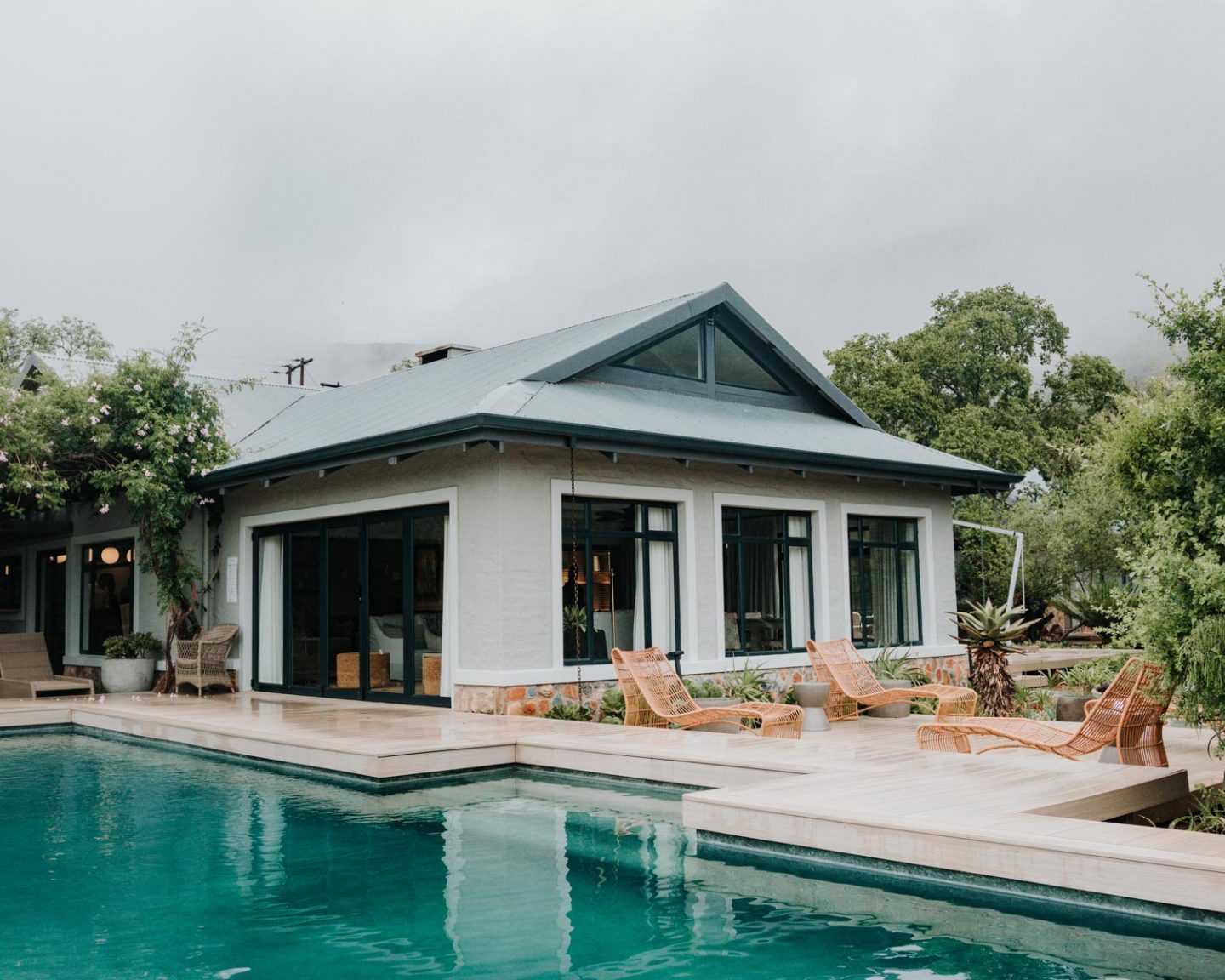 It feels like a real shame that I only had two nights here. I genuinely wish I could have spent a week at Babanango Game Reserve.
This place is a destination in and of itself. It's a worthy place for a getaway, oozing luxury and an excuse (if you need one) to explore the heart of Zululand.
12/10 would recommend.
P.S. I'm itching to return in 2-years when the Big 5 are roaming and the other two lodges are complete! It's going to be incredible to actually SEE that progress unfold. After all, most of us usually only see the 100% completed project. We miss out on all the work which goes into building a world-class game reserve.
Thank you to Babanango Game Reserve for inviting me to their property! As always, all opinions are my own.
? If you like it, then you should put a pin on it! ?