Last Updated on December 3, 2020 by lauren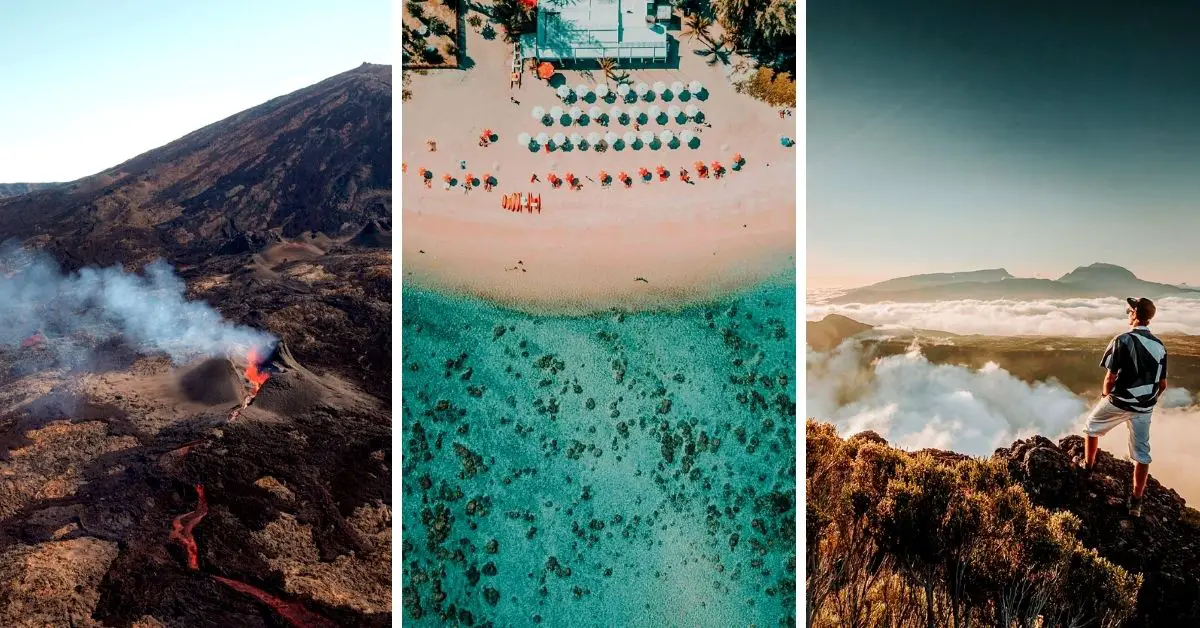 In some ways, a trip to Reunion Island is a curse.
All it takes is one visit for your mind to spiral into constant thoughts of coming back.
Especially if you're an LGBTQI+ traveller.
Reunion Island is one of the few gay-friendly destinations in Africa where you can enjoy your holiday without worrying about getting arrested or the death sentence.
In fact, Reunion Island is one of the top queer travel destinations in the world. According to the Spartacus Gay Travel Index, it's the 18th safest place for queer travellers.
Plus, in 2007 the island created its own gay-friendly welcoming charter. If you see the rainbow sticker pasted on tour operators, hotels, bars and restaurants windows you know it's a safe place for gay travellers.
And when you add that to the trifecta of travel perfection (stunning scenery, delicious Creole food and a fascinating culture), Reunion Island deserves its title of the "Ultimate Island".
So my fellow queerios, if you're looking for some holiday inspo re: where to stay in Reunion and what the nightlife scene is like – here is what you can expect from the island as an LGBTQI+ traveller!
Psst…Want more Reunion Island travel inspiration? Check out these other posts:
Where to Stay on Reunion Island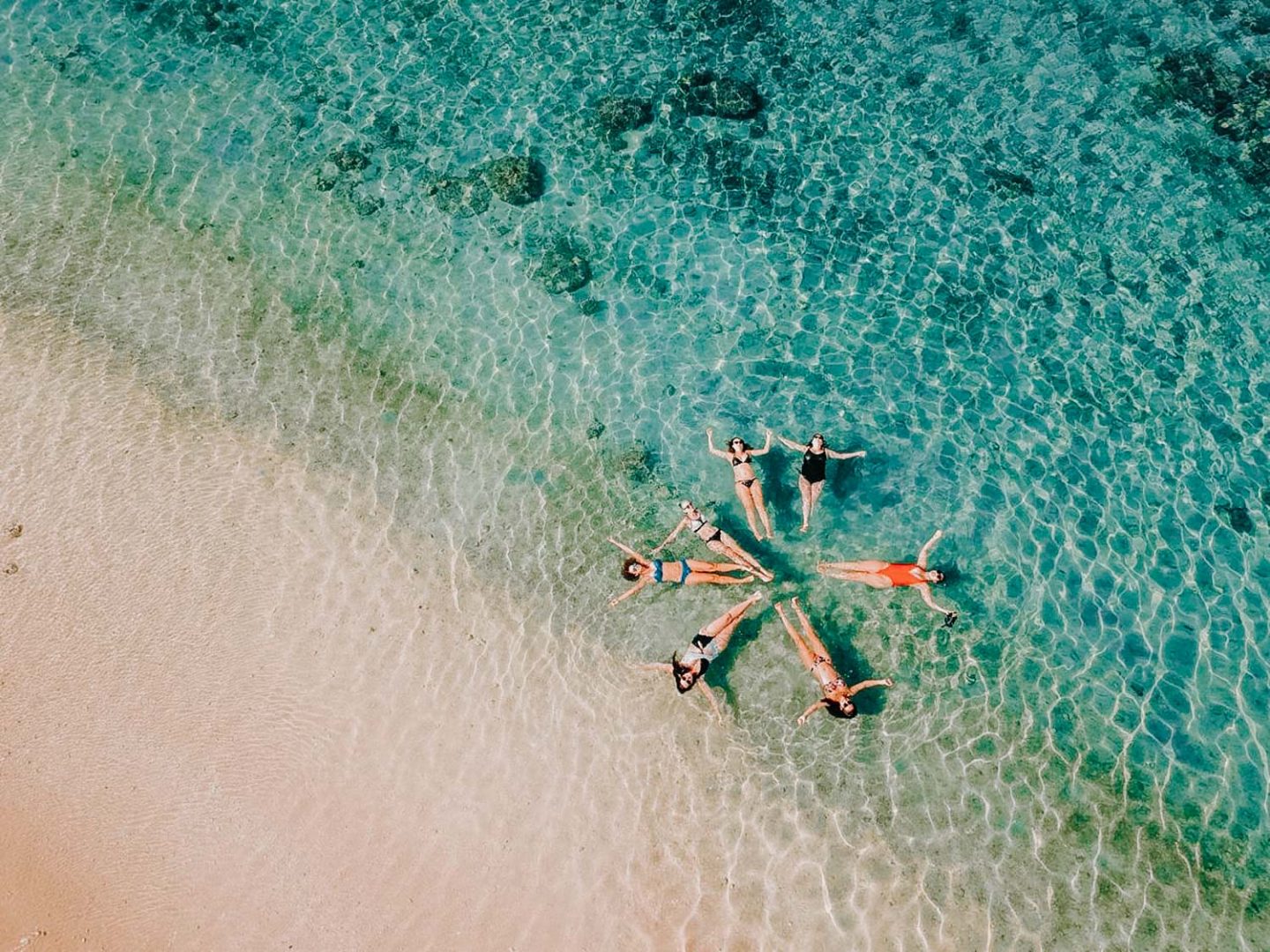 Looking for a slice of inclusivity during your trip to Reunion Island? Here's what you can expect from the three main regions:
The West Coast
Hands down, the West Coast of Reunion is one of the best places to soak up the local gay culture. 
St Dennis, St Pierre and La Saline Les-Bains are epicentres of the region's inclusivity. You'll find a plethora of restaurants, bars and hotels welcoming everyone under the rainbow flag.
Read More: 5 of the Most Spectacular Beaches on the West Coast of Reunion Island
The North Coast
The North Coast is home to the capital of Reunion Island – Saint-Denis. While it's not as lively as the West Coast, it boasts some of the best gay bars on the island.
The South Coast
The South Coast of Reunion Island is an incredible spot to base yourself for a few nights. Saint-Pierre offers bars and nightclubs galore set against the gorgeous seafront backdrop.
---
The Best Gay Bars & Clubs on Reunion Island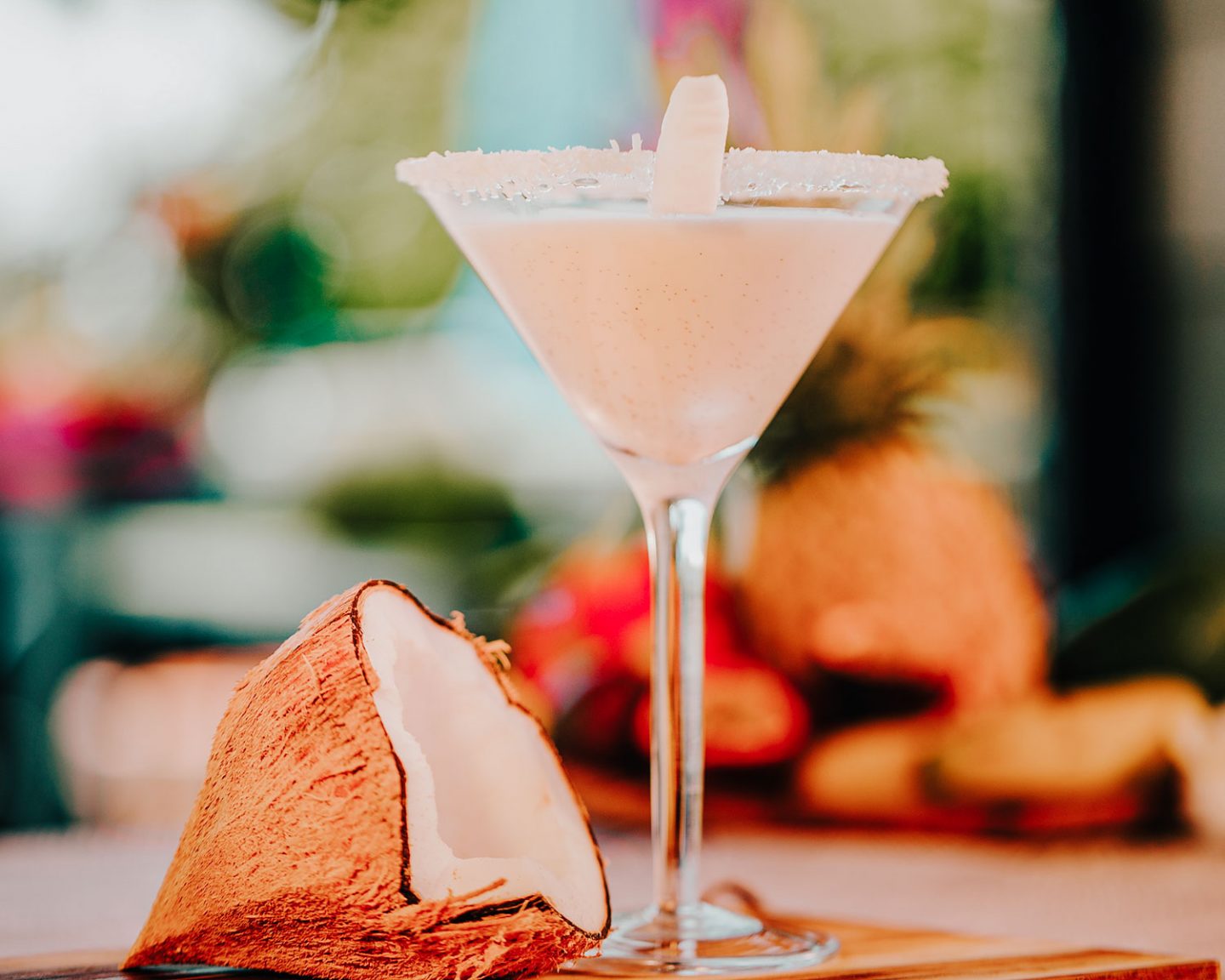 Zanzibar Cafe
Zanzibar Cafe is the gay bar on Reunion Island. Located in Saint-Denis, the bar offers guests a delicious menu and a robust cocktail menu.
Le Prince
Founded in 1999, Le Prince is a gay institution on Reunion Island. The Saint-Denis nightclub plays electro, R&b and disco jams from 9:00 PM and there's karaoke once you've had one too many tequilas.
Le Loft
Situated in L'Ermitage-Les-Bains, Le Loft is a must-visit for your West Coast itinerary. The gay bar has a delicious restaurant if you get hungry as you can make your way through the cocktail menu as the sunsets over the island.
Read More: Rum As You Are: A Delicious Guide to Reunion Island's Signature Rhum Arrangé Drink
---
Gay-Friendly Accommodation on Reunion Island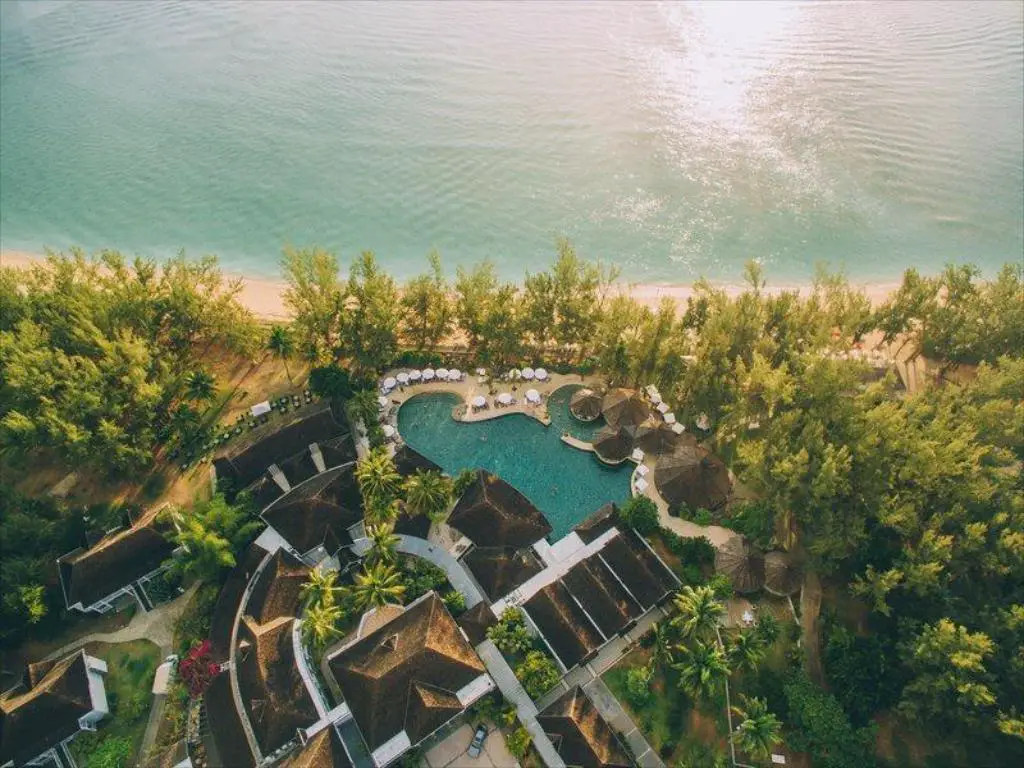 LUX*Saint Gilles
Looking to splurge on a romantic rendezvous to Reunion Island?
You can't go wrong with a stay at LUX*Saint Gilles.
The Creole villas are nestled amongst coconut palms and are a few steps away from one of the best beaches on the West Coast, the lagoon of L'Hermitage.
Adventure seekers can plan day trips to the volcanic sites or chase waterfalls across the island before unwinding with a glass of Rhum Arrange at the onsite restaurants and bars.
Blue Margouillat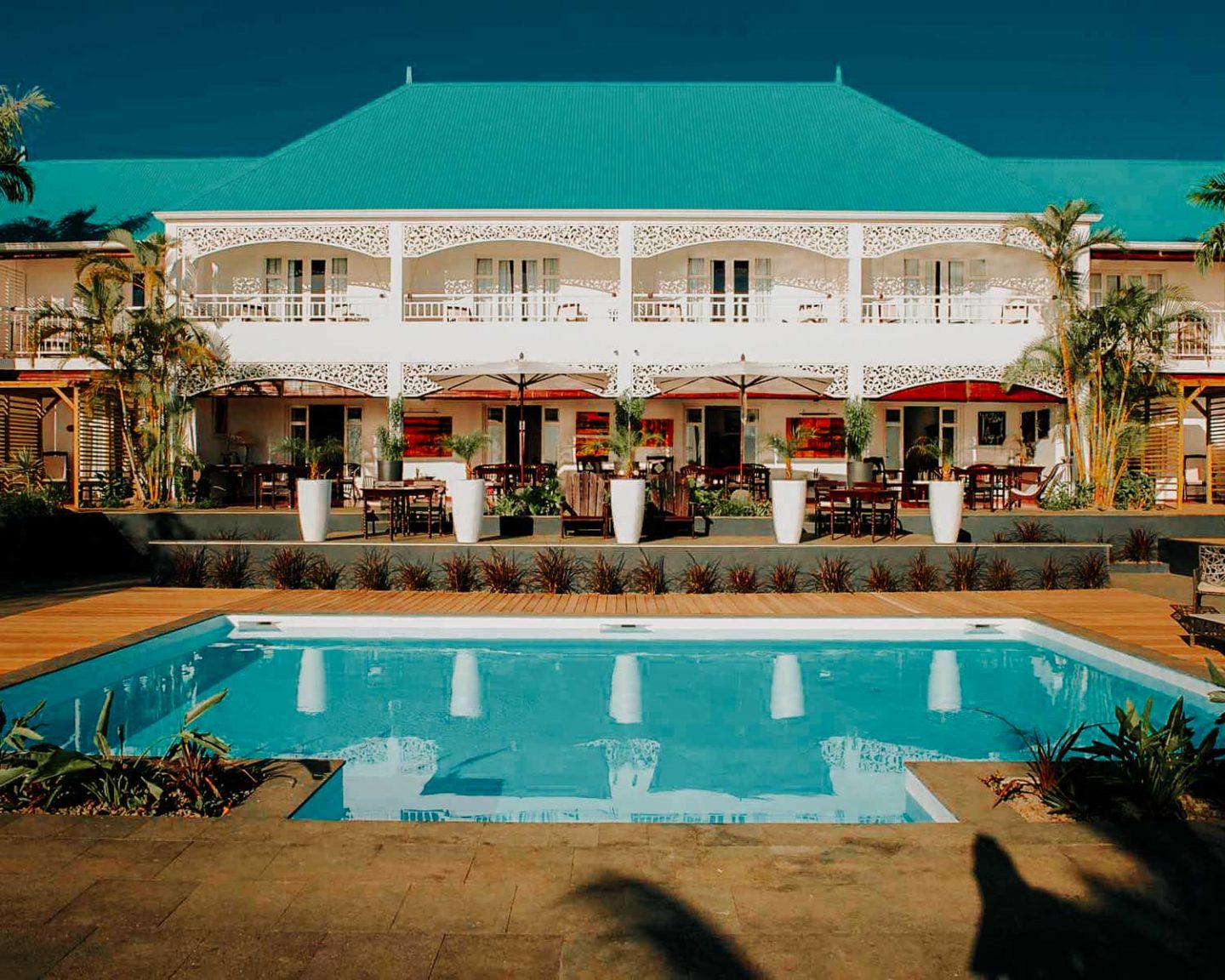 The Blue Margouillat is a luxury five-star boutique hotel in Saint-Leu. Wake up to panoramic sea views from your Creole-style villa and dine on mixed gourmet cuisine.
For couples, the hotel offers a romantic a la carte candlelight dinner. Set against the backdrop of the ocean, it's the perfect spot to pop the question or celebrate a special occasion.
And with the food prepared by Chef de Cuisine Marc Chappot (who won chef of the year in 2020), your taste buds won't be disappointed.
Palm Hotel & Spa
Another luxury pick for LGBTQI+ travellers is the Palm Hotel. It serves up a five-star experience with unspoilt natural surroundings and is a short walk from Point De Vue and Plage Grand Anse.
When you aren't sunbathing, unwind at the on-site spa and eat your weight in gourmet food.
Relais de l'Hermitage Saint-Gilles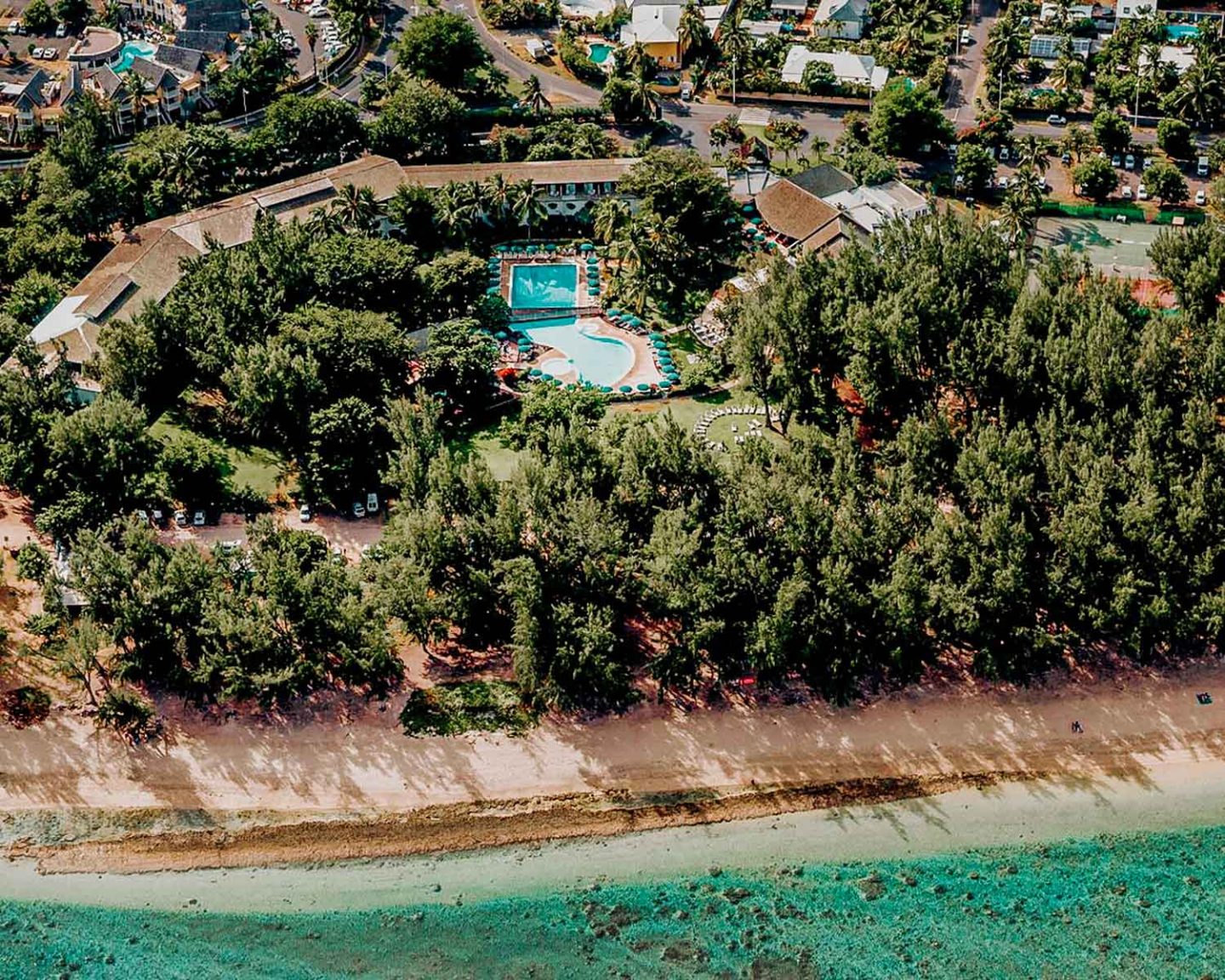 Relais de l'Hermitage Saint-Gilles is the perfect West Coast pick.
Located a mere 100 metres from L'Hermitage beach and 1km from the Jardin d'Eden Botanical Garden, you won't need to wander far to experience the creme de la creme of Reunion's spellbinding natural beauty.
The hotel boasts two restaurants, a cocktail bar and amenities like an 18-hole golf course, volleyball, table tennis and badminton courts.
Want More LGBTQI+ Accommodation Options?
Gay Sejour and Mister B&B have a collection of queer-friendly guesthouses and holiday rentals on Reunion Island.
---
The Best Time to Travel to Reunion Island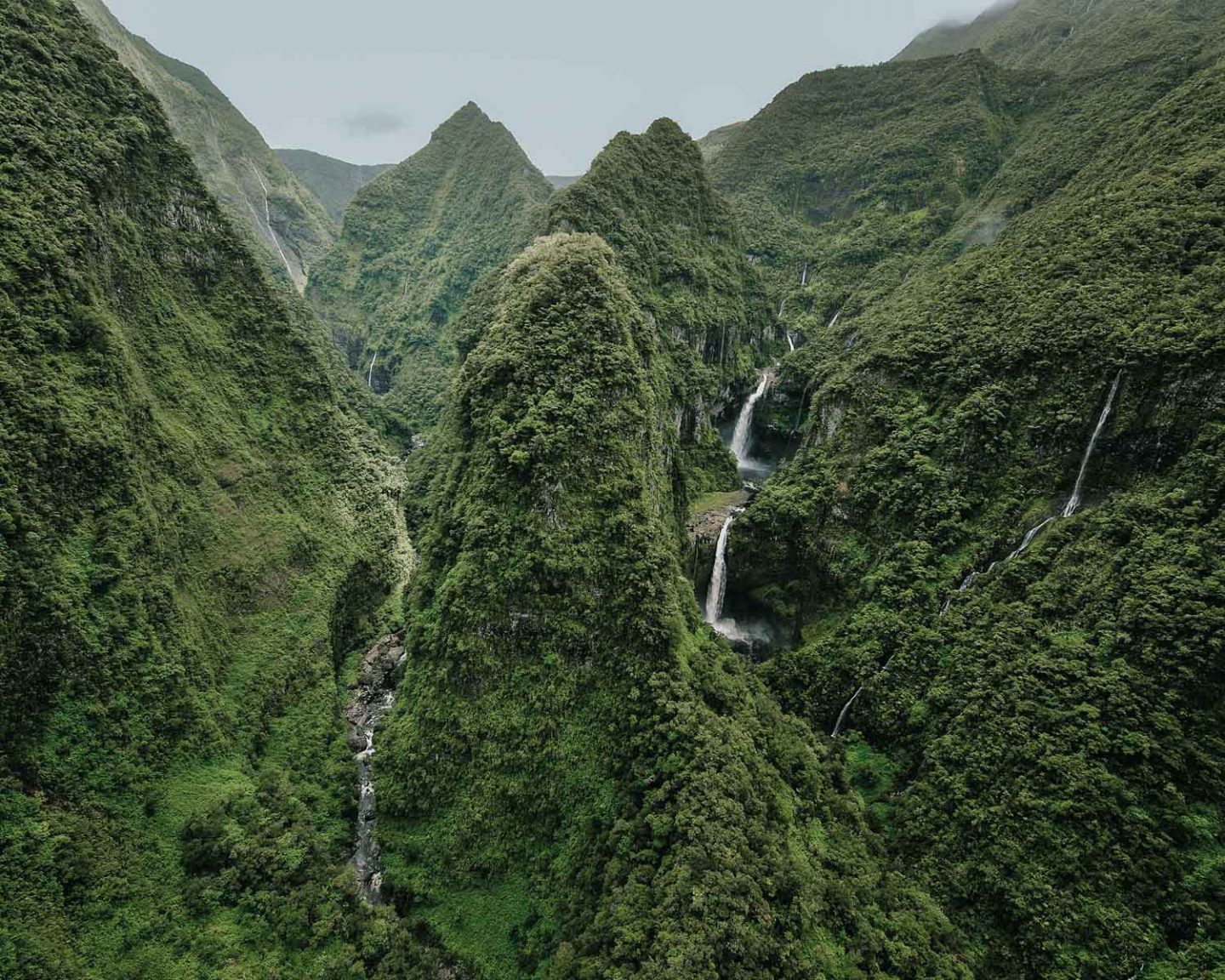 Not a fan of crowds? Plan your rendezvous to Reunion Island between April, May and September.
It's the shoulder season, and you'll find fewer tourists hogging the good spots on the beach or the hiking trails. 
If crowds aren't a dealbreaker and you want incredible weather for your trip, plan your escape to the Indian Ocean between June and August. You'll get to skip the chilly South African winter and swap your hoodie for lazy tropical days in the sun and Creole food.
Just make sure you book your accommodation and rental car in advance or your trip to Reunion might get turned into an impromptu camping holiday.
---
Top Things to Do on Reunion Island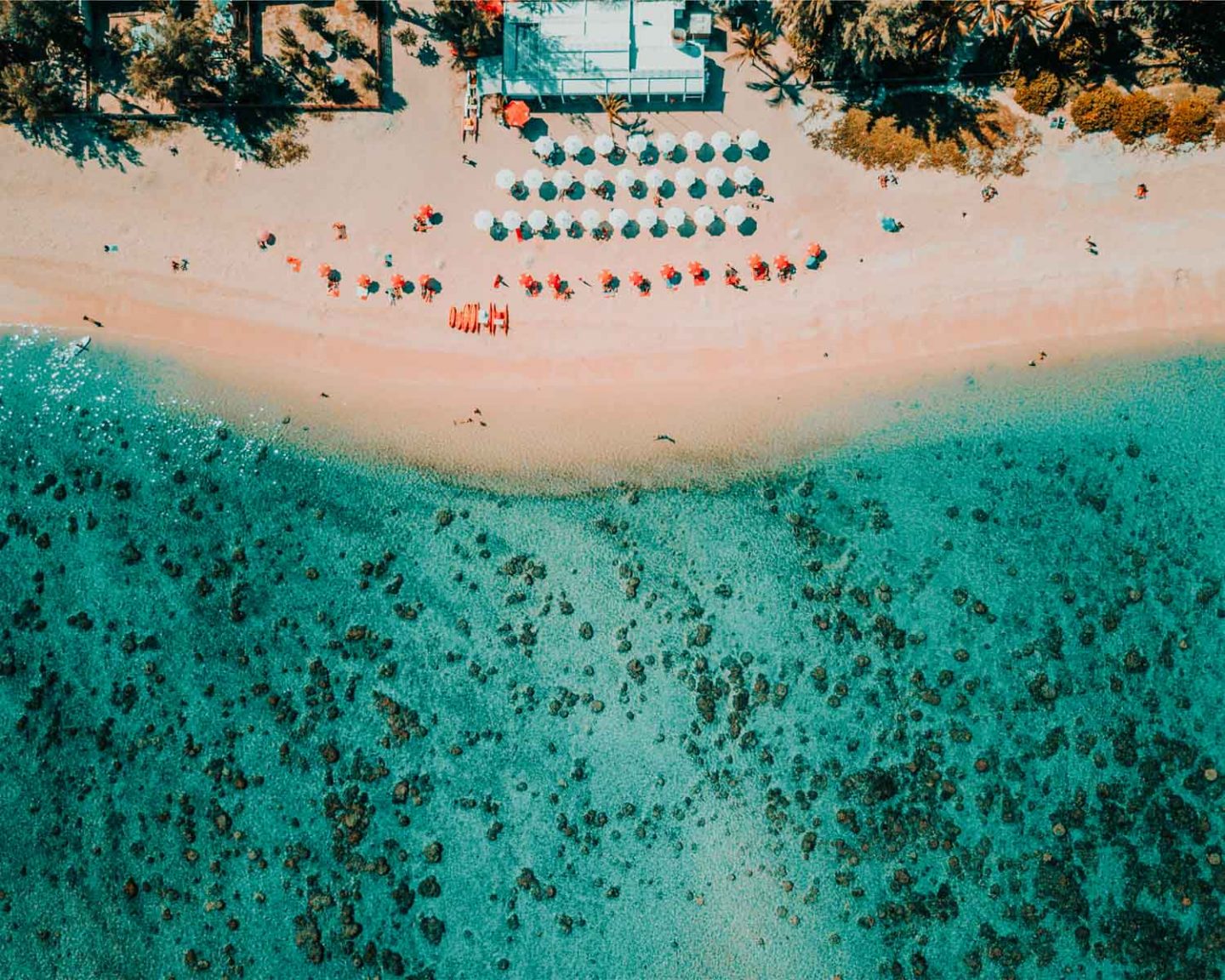 Souris Chaude Beach
Not a fan of pesky tan lines? Spend a day at Souris Chaude Beach, the island's nudist and main gay beach.
While swimming is forbidden because of the prowling sharks and strong currents, the beach is a firm favourite with the local gay community.
Remaining largely off the tourist radar, come here to escape the crowds and explore the basaltic covers and untouched natural scenery.
Climb the Piton des Neiges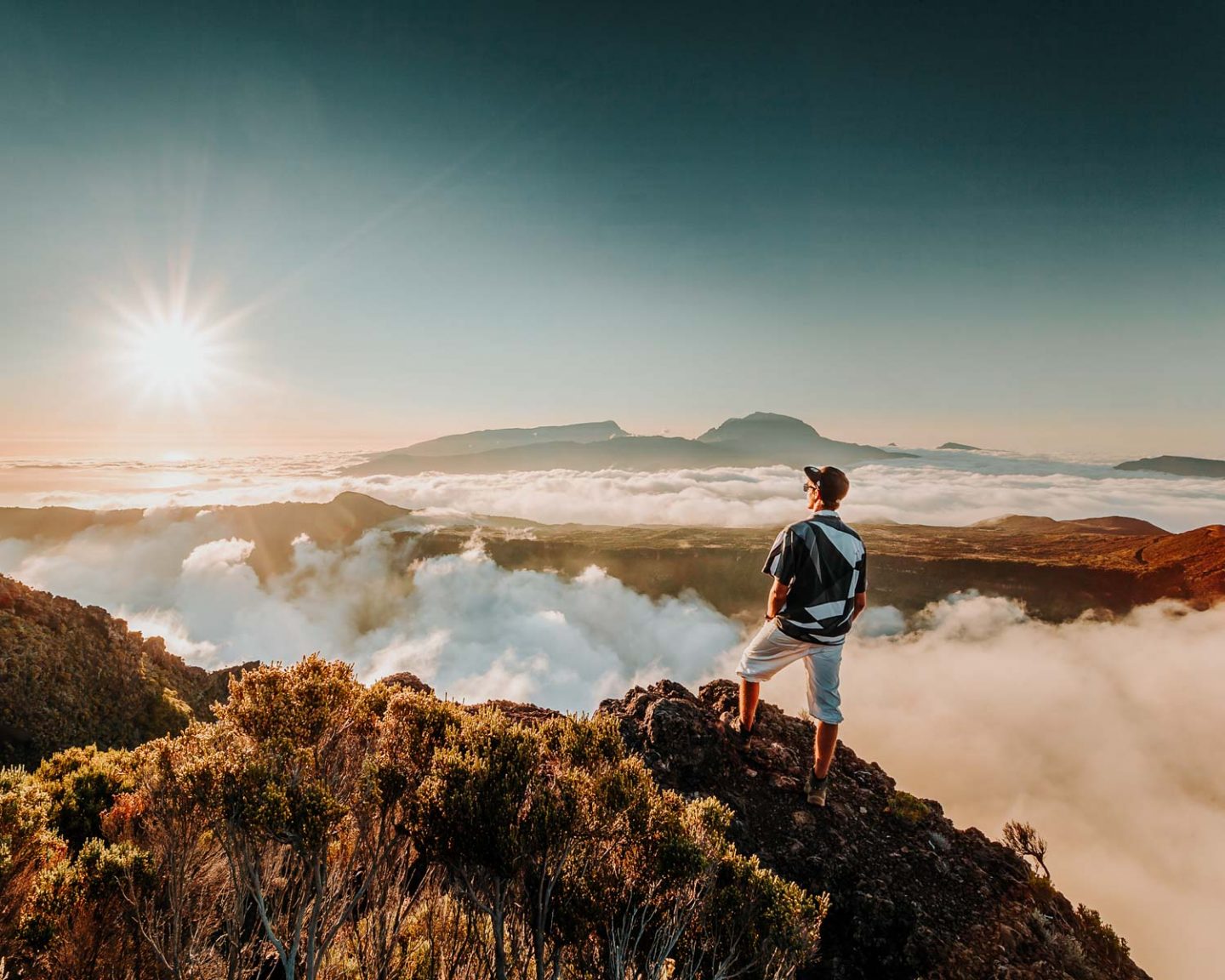 Piton des Neiges stands at 3070 metres, making it the highest peak of the Mascarene Islands. 
For adventurous travellers who love the outdoors and pushing their physical limits, it's a must-do. 
Depending on your level of fitness, it can take two days and one night to summit the mountain.
Go on a Helicopter Ride Over the Ultimate Island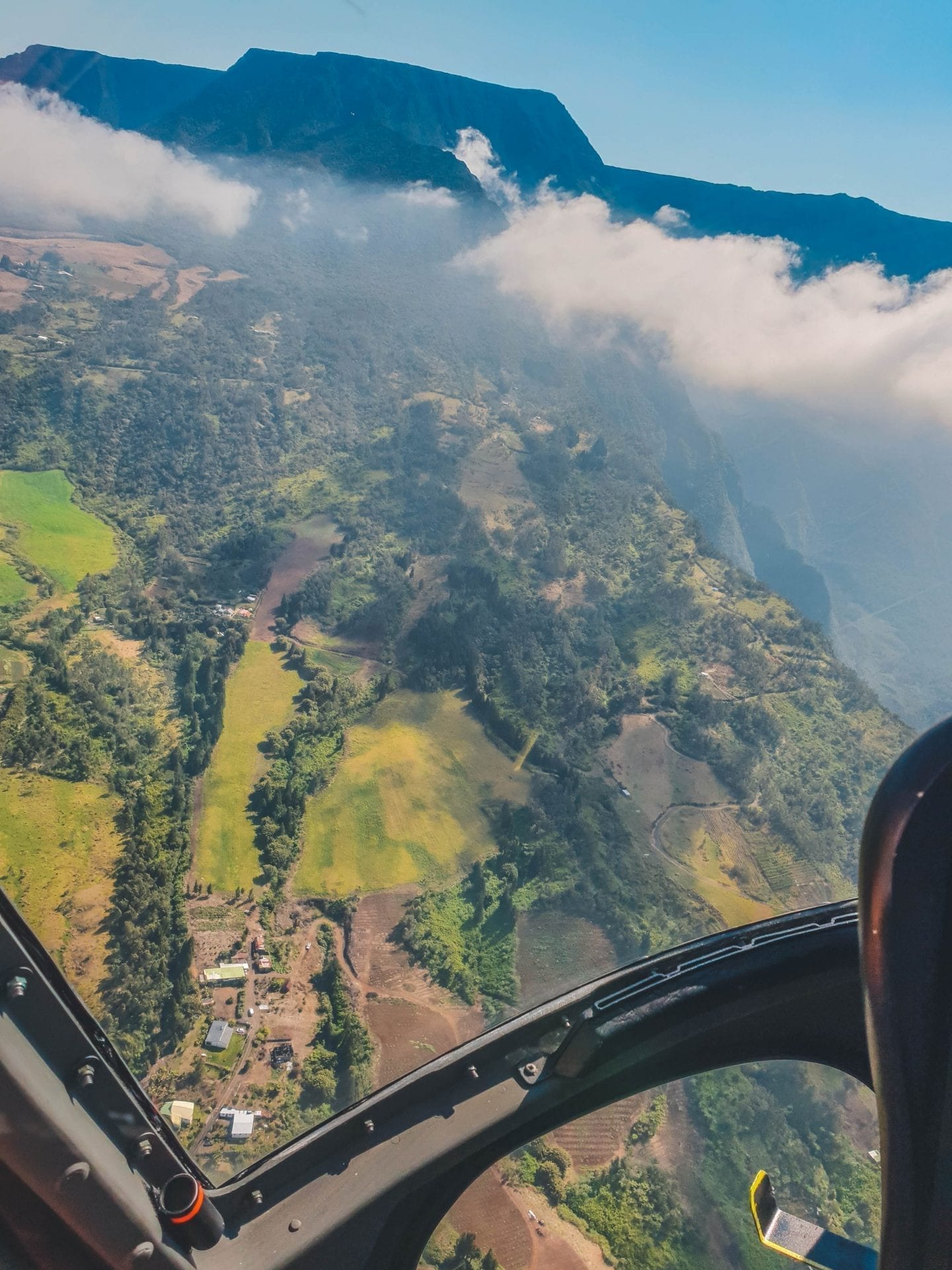 Get a birds-eye view of Reunion Island with a heli flip.
Choose your route and fly over the breathtaking canyons, calderas, waterfalls and the active volcano!
You might even get to see lava bubbling up and snaking its way to the ocean!
Hike to Piton de la Fournaise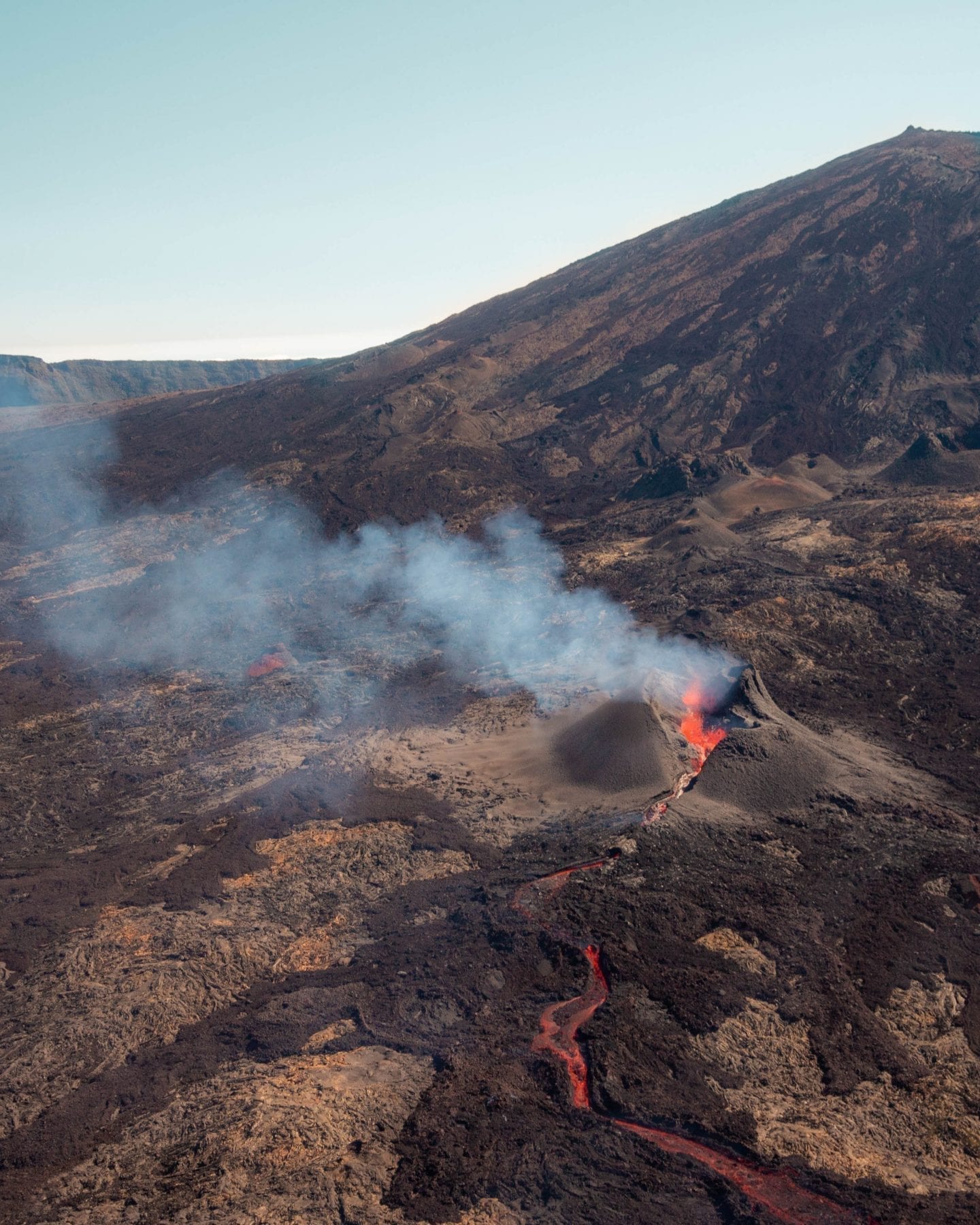 Not a fan of heights? Hike to Piton de la Fournaise the only active volcano on Reunion Island!
With more than 150 eruptions since the 17th-century, it's one of the most active volcanoes in the world.
The best time to visit Piton de la Fournaise is at sunset. Once the sun dips over the horizon, you'll see the lava lighting up the sky in the distance.
Read More: Reunion Island Itinerary: How to See the Best of the Island in One Week
---
How to Get to Reunion Island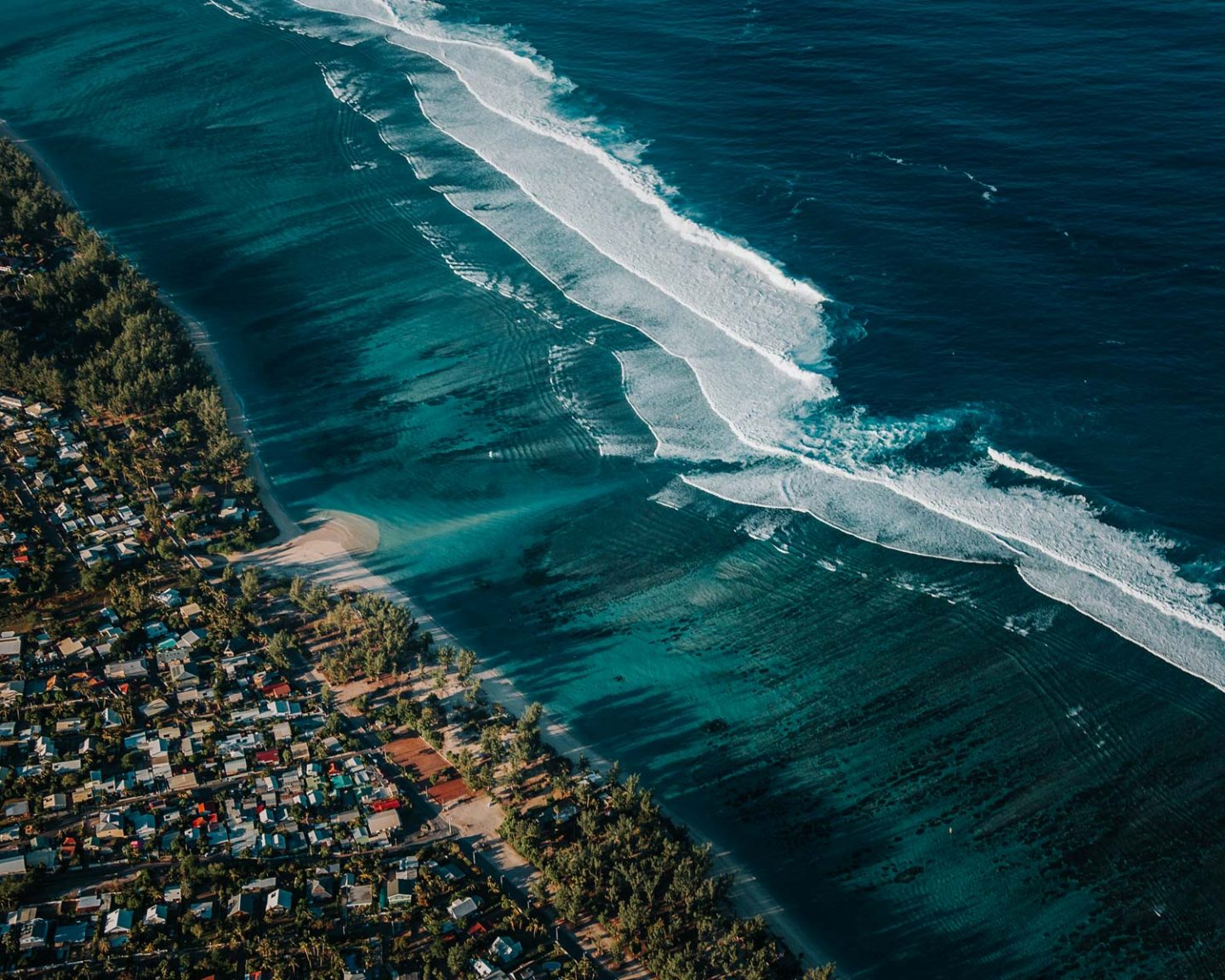 The beautiful tropical paradise of Reunion Island is only a short 3-hour direct flight from South Africa.
And unlike mainland France, the island is a visa-free destination for South Africans. All you need is a valid passport with two blank pages, and you'll get stamped into the country on arrival.
No paperwork required!
Read More: The Complete List of Visa-Free Countries for South Africans
---
Plan Your Voyage to the "Ultimate Island"!
To book the ultimate queer-friendly holiday off the coast of Africa, visit www.reunion.fr to plan your itinerary. 

For further information, contact the Reunion Island Tourism Board South African Office at [email protected]
? If you like it, then you should put a pin on it! ?