Last Updated on February 25, 2021 by Taylor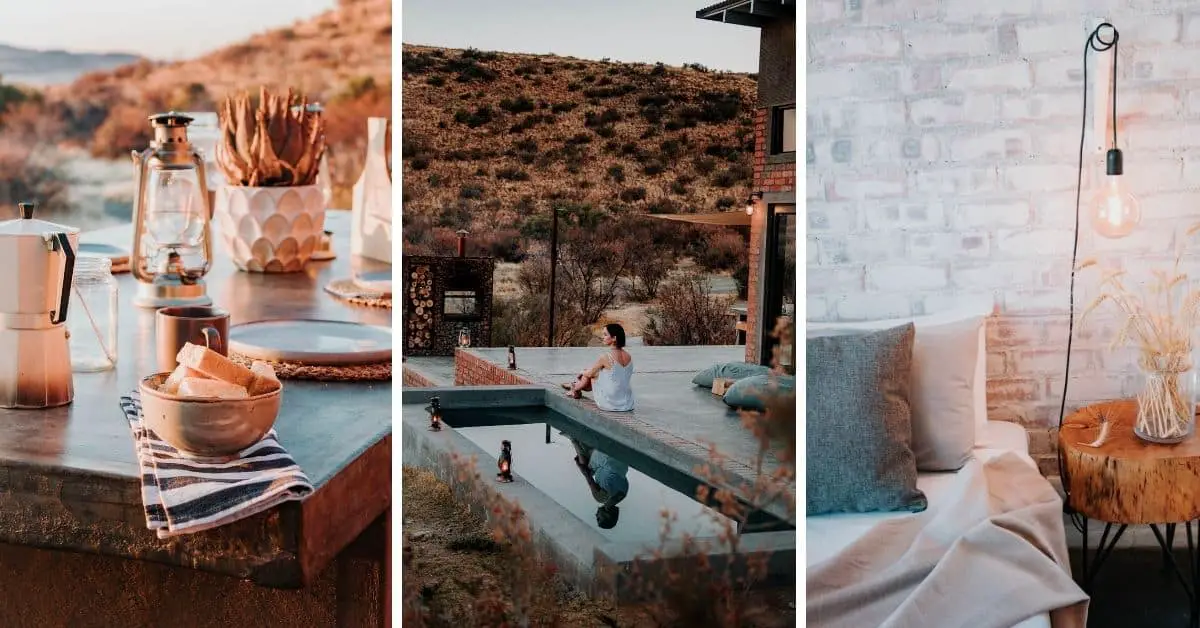 I must confess, in the days leading up to my Namaqualand road trip, I found myself unable to sleep.
After all, I was heading to the place which held the #1 spot on my South Africa bucket list. I was shivering with anti…cipation.
Visions of the kaleidoscope of wildflowers occupied my thoughts, alongside bucketloads of sunshine and the opportunity to finally getting out of the house after six months of lockdown.
But before I reached Namaqualand and covered myself in daisies, I checked into Eco Karoo Lodge. My first stop on a week-long road trip chasing wildflowers across the Northern Cape.
Psst..Want more accommodation inspiration for South Africa? Check out these other posts:
How to Get to Eco Karoo Lodge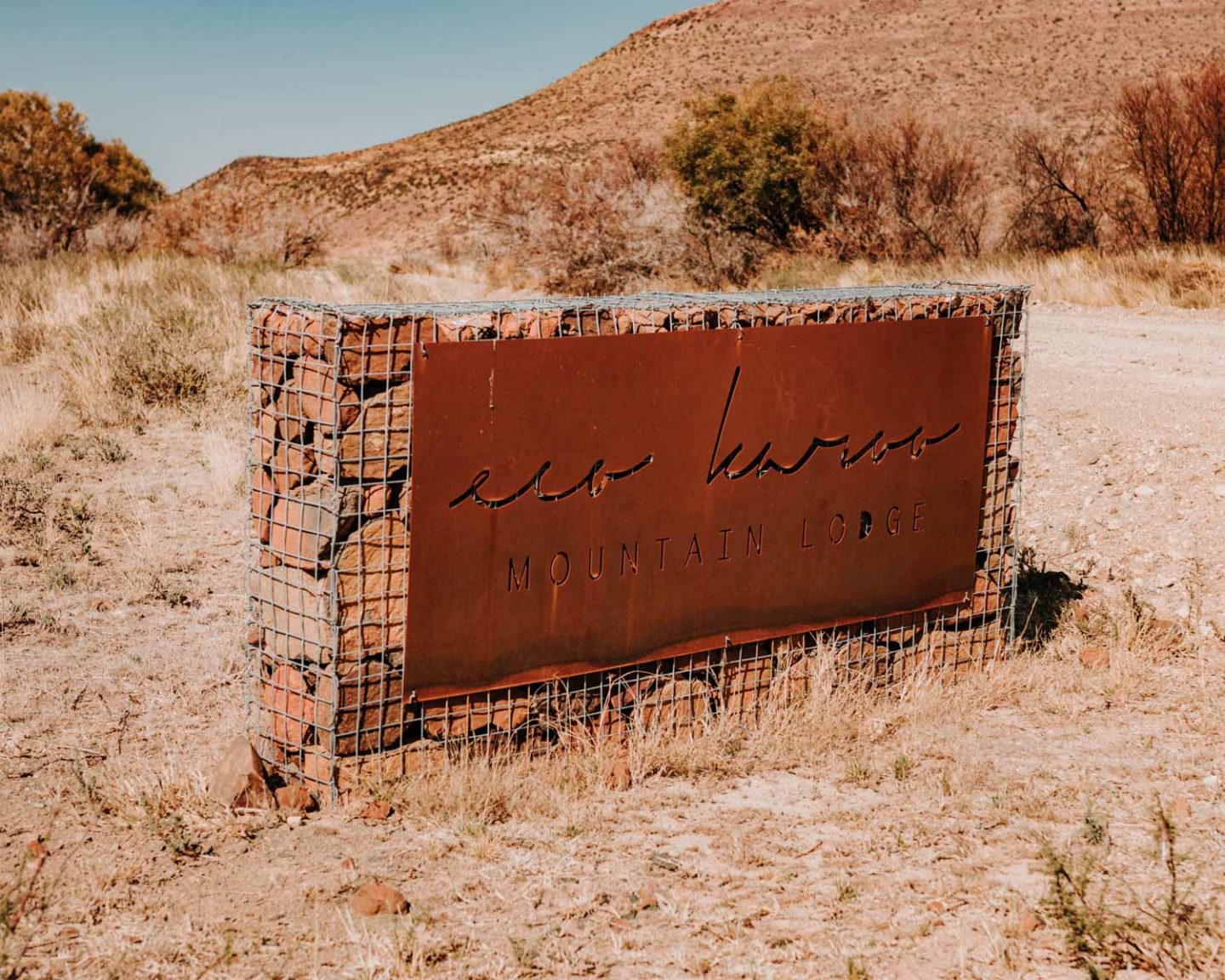 Situated in the heart of the Karoo (an ancient semi-desert which covers a third of South Africa), travellers can find 600 million-year-old fossil beds and endless rolling plains.
Eco Karoo Lodge is a wonderfully central location for travellers en route to Johannesburg or Cape Town. Only a 45km detour from the N1 and 6-hours from Gauteng, the lodge is a scenic alternative to the stock standard Colesberg.
With no neighbours insight and the main highway far, far away – you'll have the semi-desert oasis all to yourself with only the sounds of nature to keep you company.
And I mean it. There is no cell signal at Eco Karoo Lodge.
Hello, digital detox!
With that in mind, download Tracks of Africa app for offline maps when your phone starts to fail you.
Travelling from elsewhere in South Africa? The nearest airport is Bram Fischer International Airport in Bloemfontein.
Read More: The Perfect Itinerary for an Epic South Africa Road Trip
---
About Eco Karoo Lodge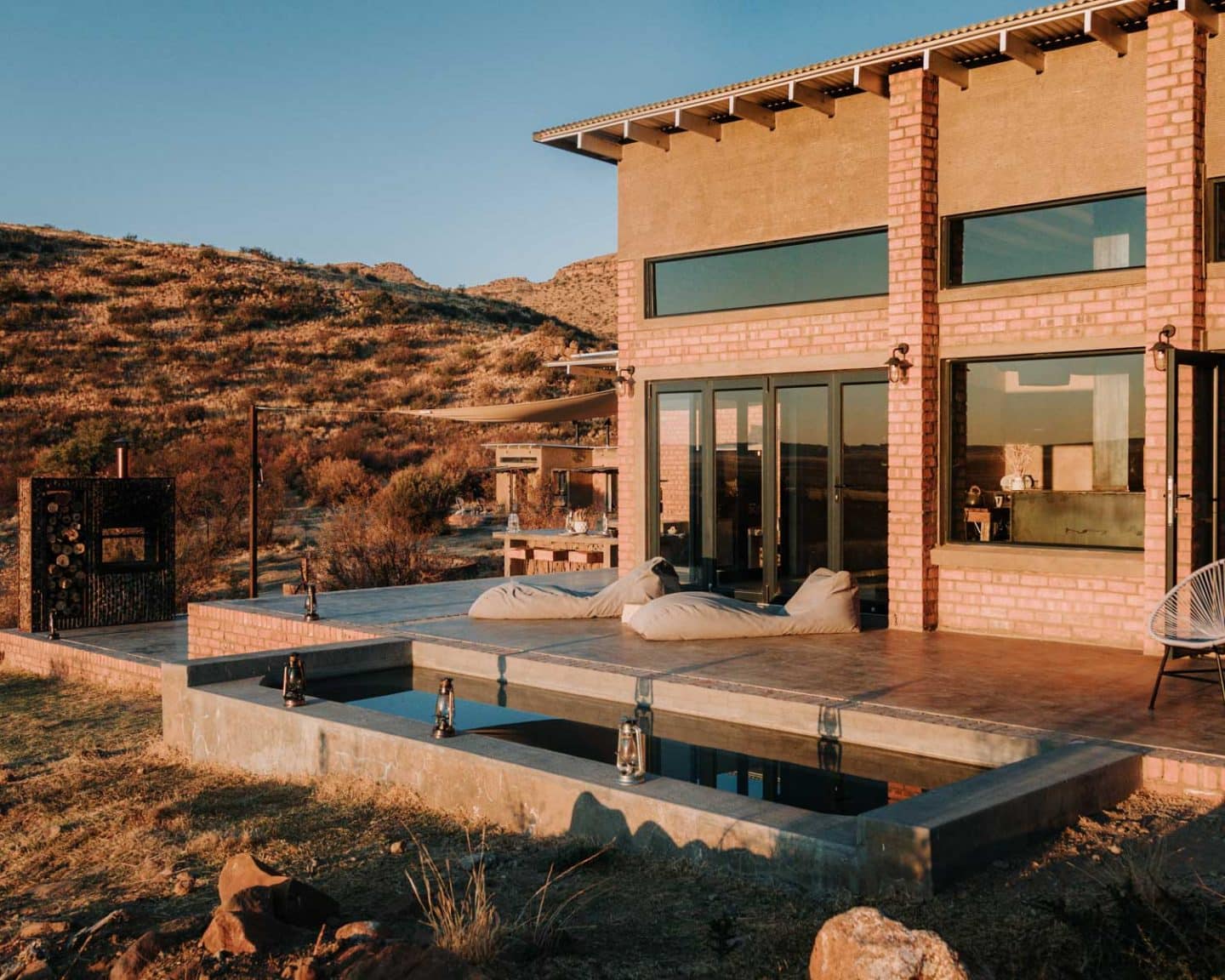 Eco Karoo Lodge is 4200 hectares of pure Karoo bliss. Nestled between mountains and the endless plains, it's a 100% off the grid eco-friendly escape.
The family-run lodge went out of their way to create a place of solitude without disturbing the natural landscape. Not a single root of Karoo vegetation was removed during the construction of the property.
The design philosophy of Eco Karoo embraces everything that makes the Karoo such a magical part of South Africa.
All the rooms, bathrooms, kitchen and lounge open up to the plains, welcoming in the endless space of the semi-desert.
The bedrooms face east. You can wake up to the specular Karoo sunrises without leaving the comfort of your bed and watch the sky slowly turn shades of pink, orange and blue.
The wood used to build the property came from a 60-year-old pine tree that fell during a windstorm. The bricks were sourced from a local quarry, and the sand is from a nearby riverbed.
The builders, stonewallers, and plasters are locals from all over the Free State, Northern Cape and Lesotho. The interior and exterior decor is designed and made by South African entrepreneurs.
Eco Karoo is truly an ideal stopover for travellers who are passionate about sustainable travel, supporting local businesses and crave wide-open spaces without another human being in sight.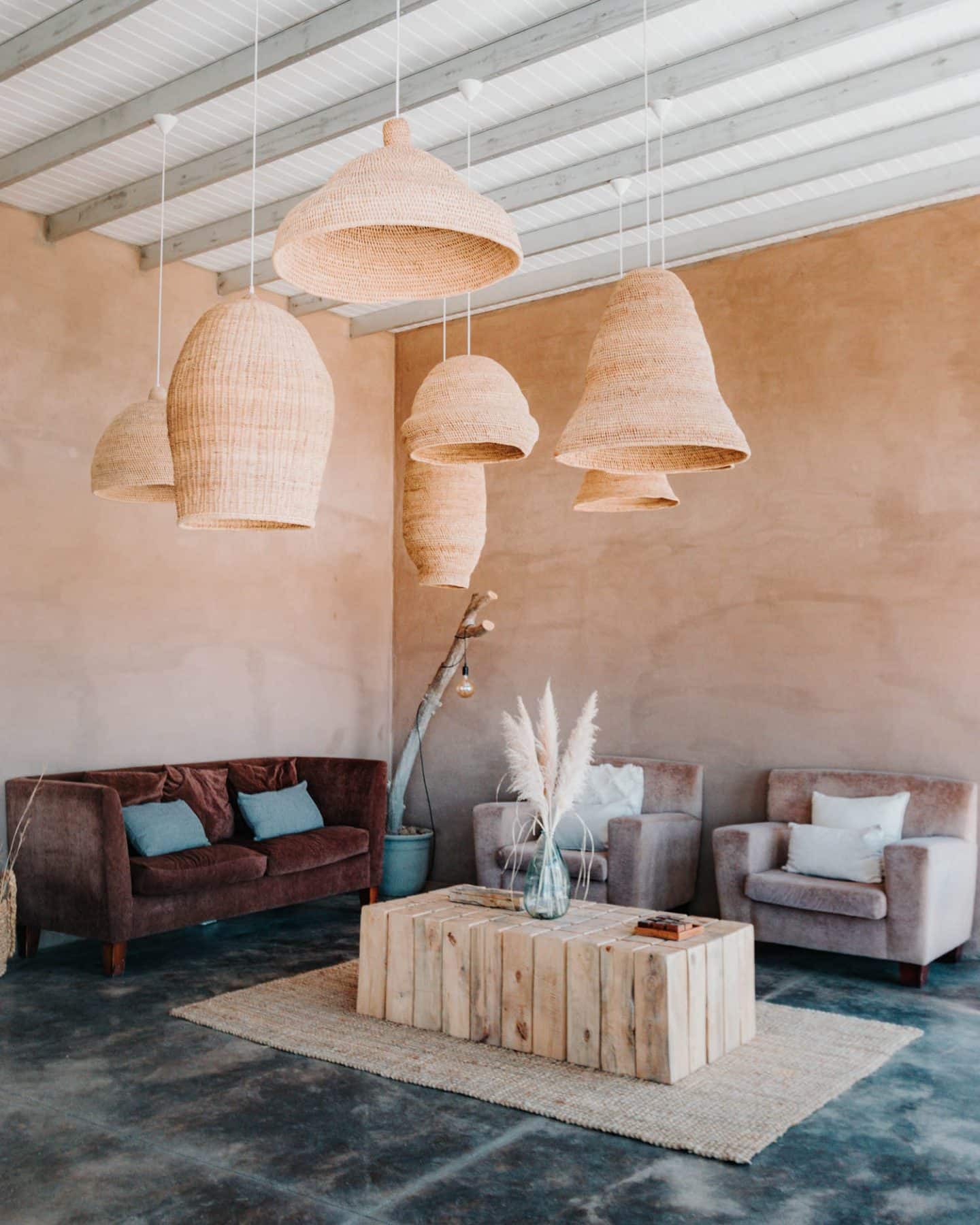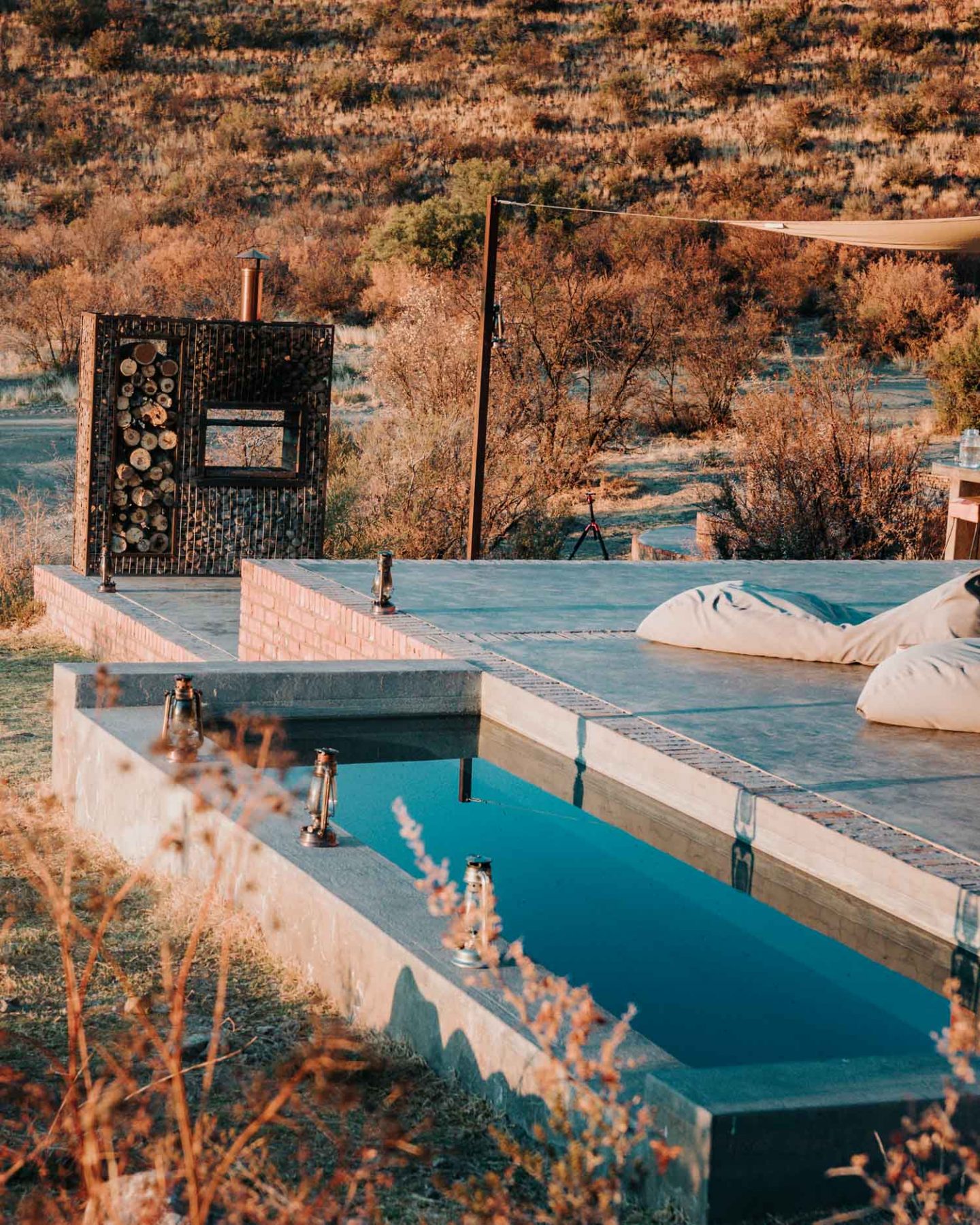 ---
The Eco Suites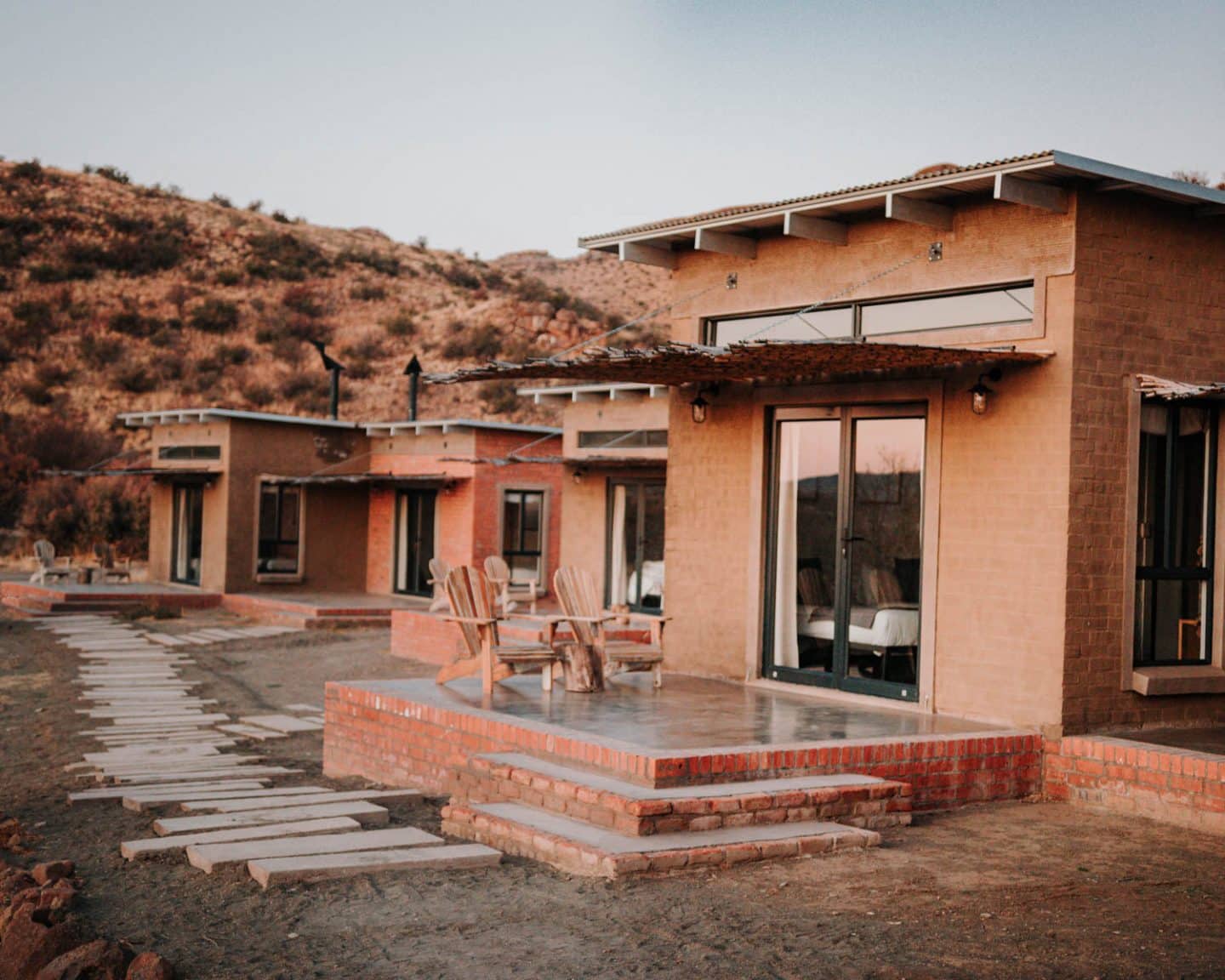 What I love about Eco Karoo Lodge is that it's easy to book the entire place out without taking out a second mortgage.
Planning a road trip with a group of your besties? Grab all three eco suites, and you'll have the entire place to yourself.
Each suite can sleep up between 2-12 guests. There's an enormous king-sized bed in the main bedroom with two singles in the second room.
Want to swap the king bed out for more singles? No problemo.
All the rooms can convert on request.
The suites come with the following amenities:
Free WiFi (signal doesn't reach the rooms, only the kitchen and lounge areas).
Plug and USB points.
Ensuite bathroom with an indoor and outdoor shower.
Fireplace in each bedroom.
Private patio area.
A fully equipped communal kitchen.
A communal boma area.

Communal Areas
Eco Karoo Lodge has a gorgeous fully equipped communal kitchen. You'll have everything you need to whip up a delicious potjie, braai or anything else you're craving.
Next to the kitchen is the communal lounge area. It has a dining room table, couches, bathrooms, and a 6m infinity pool overlooking the Karoo plains.
When the sun starts to dip behind the mountains, the magic begins. The lanterns come out, the boma fire is lit, and you have a front-row seat for an incredible night of stargazing.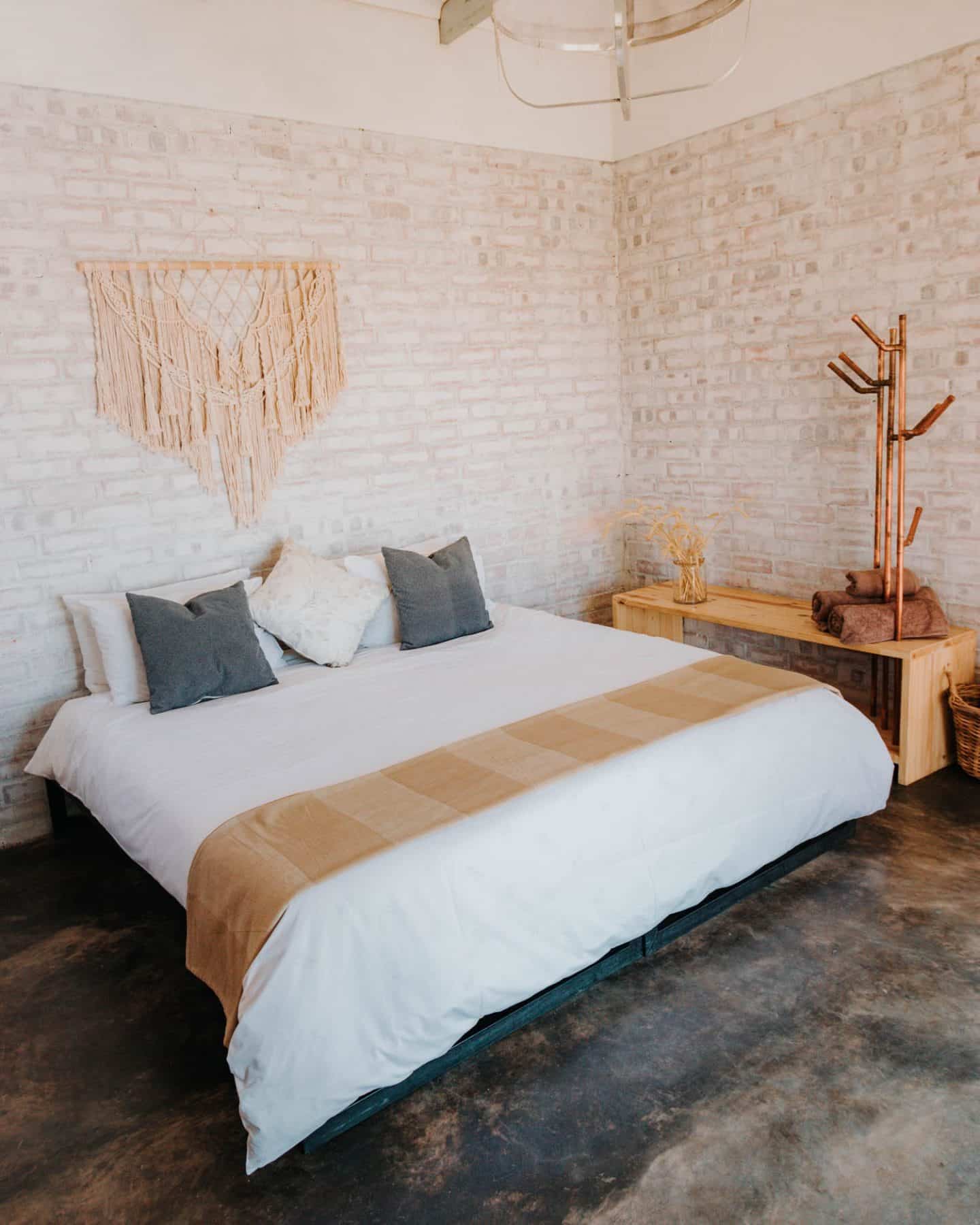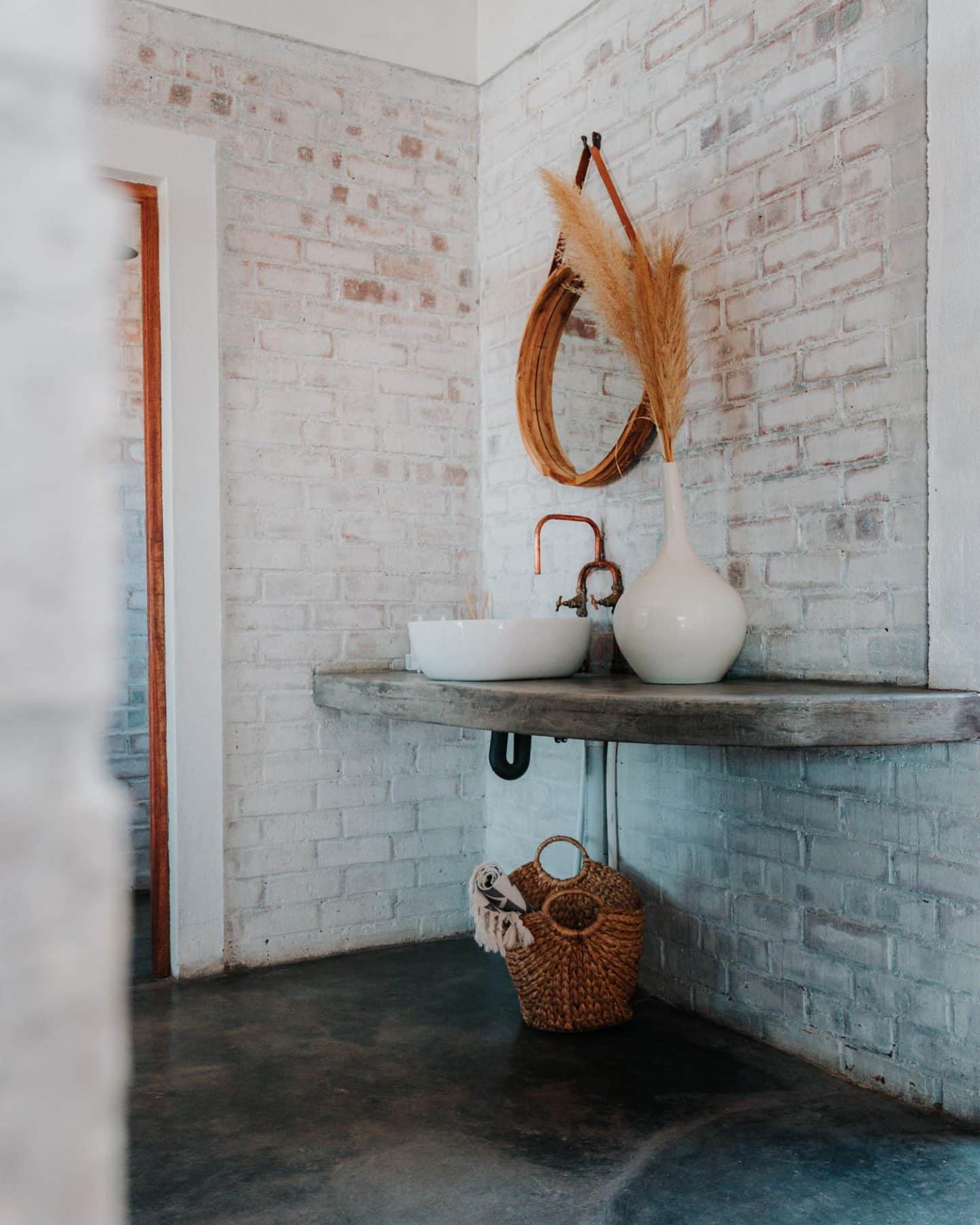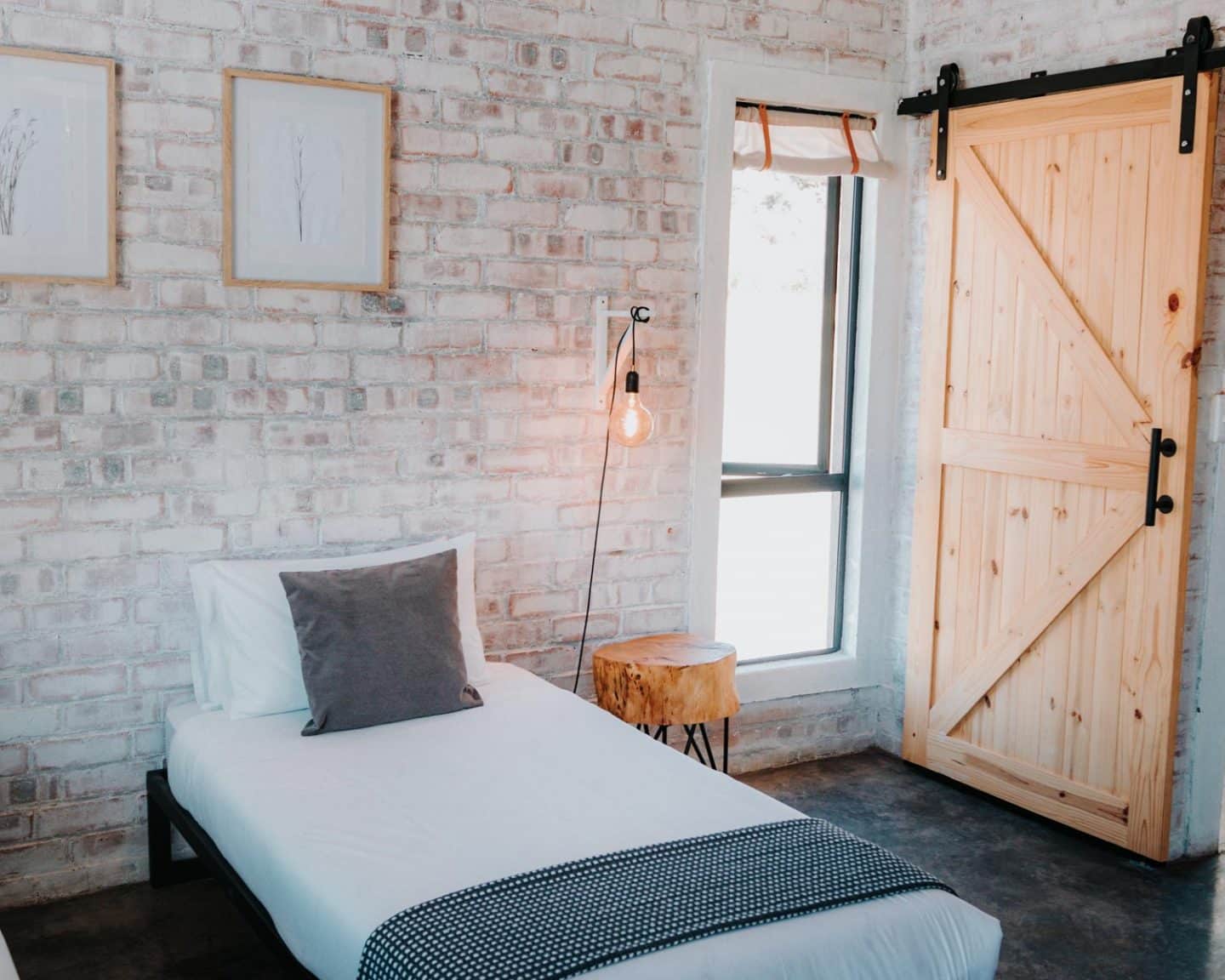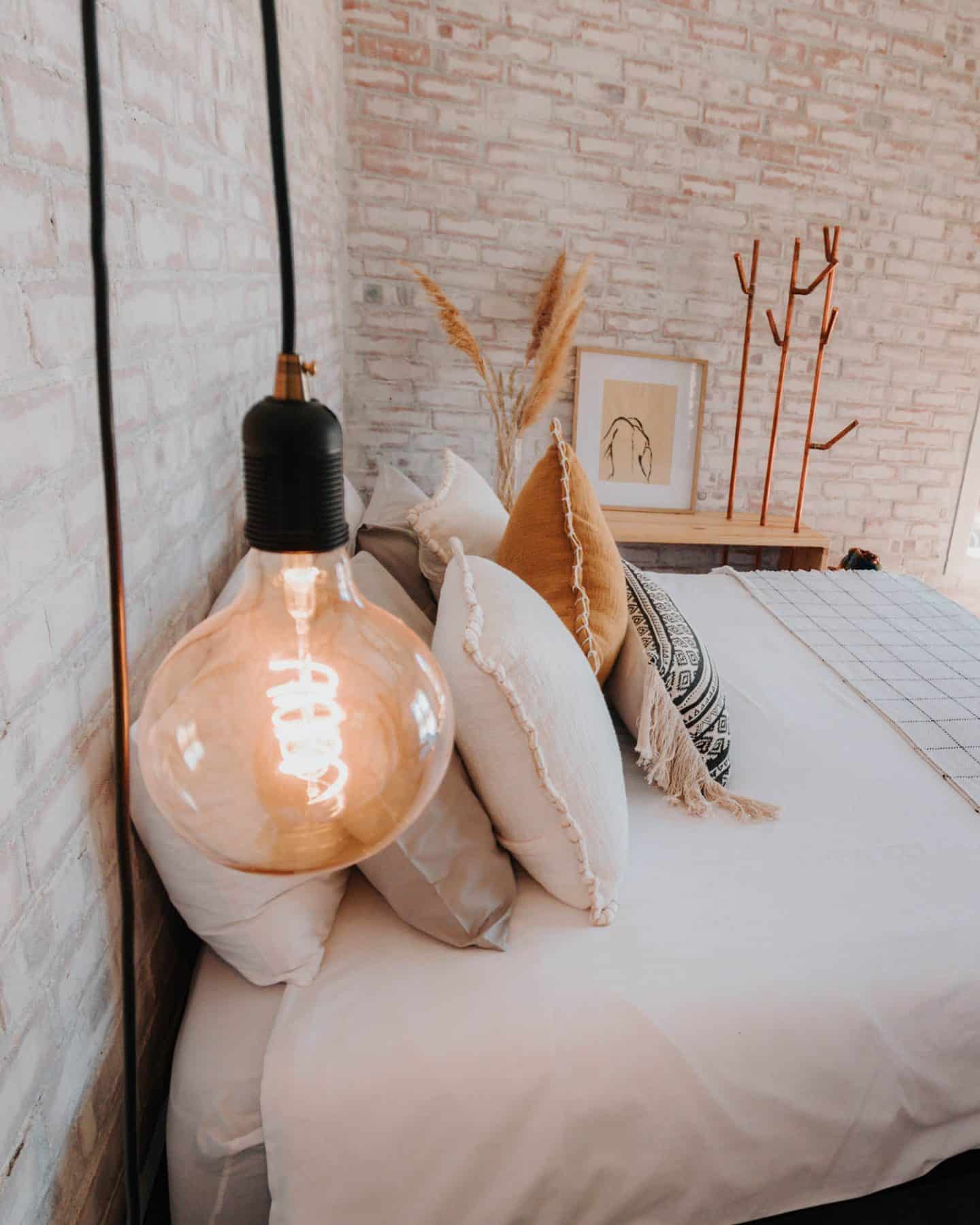 ---
Food & Drink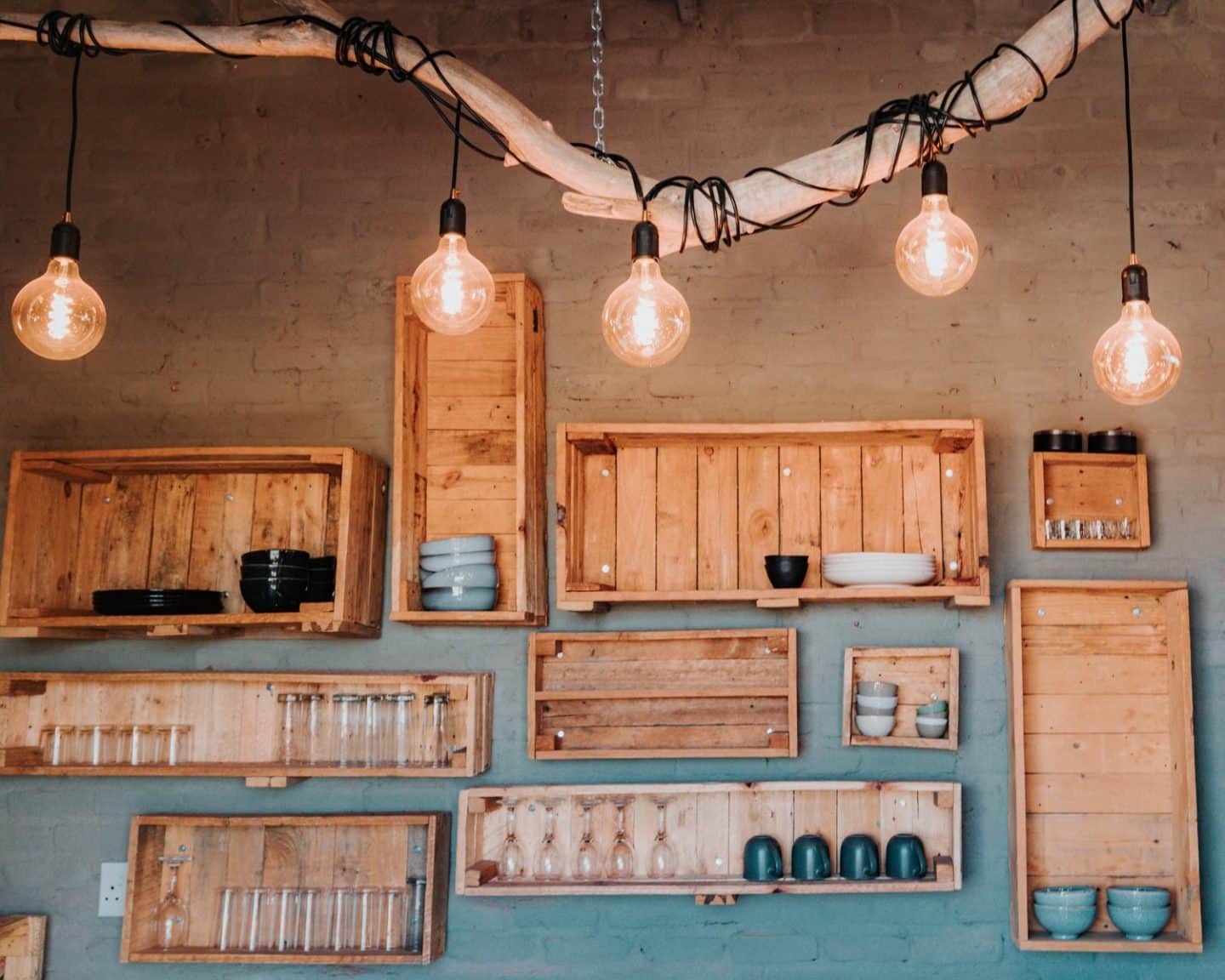 Eco Karoo Lodge is a self-catering getaway. Don't forget to load up on the treats before you arrive!
While there isn't a restaurant on the property, the kitchen has everything you need to whip up any meal you're craving. There's a fridge and a freezer to keep your food fresh and more than enough crockery, cutlery, pots and pans for all guests.
Plus, multiple braai areas!
If your one bottle of wine didn't quite hit the spot, buy another at the lodge (cash only). The wine selection is limited, but it has something for everyone.
Wood and ice are also available to purchase on request.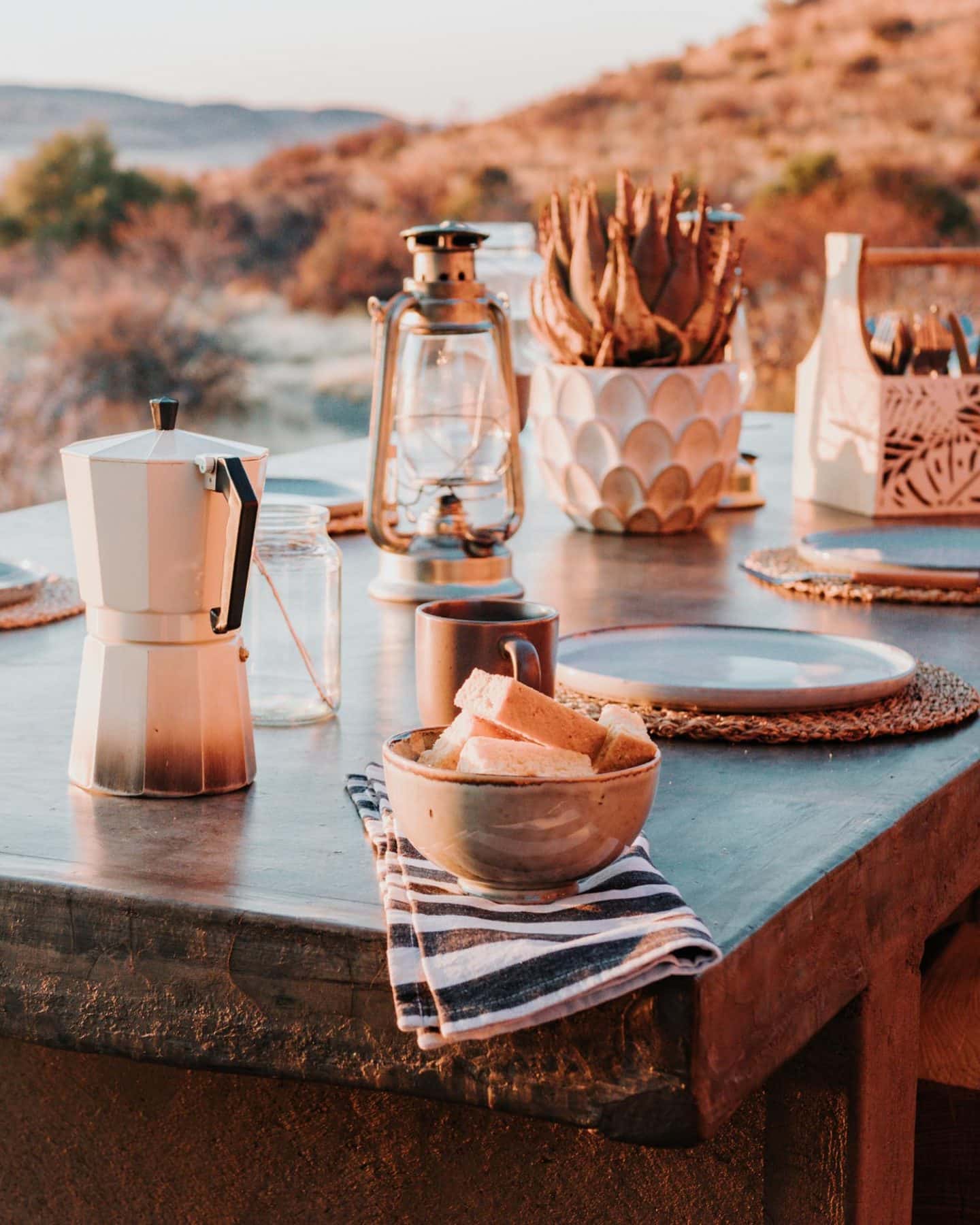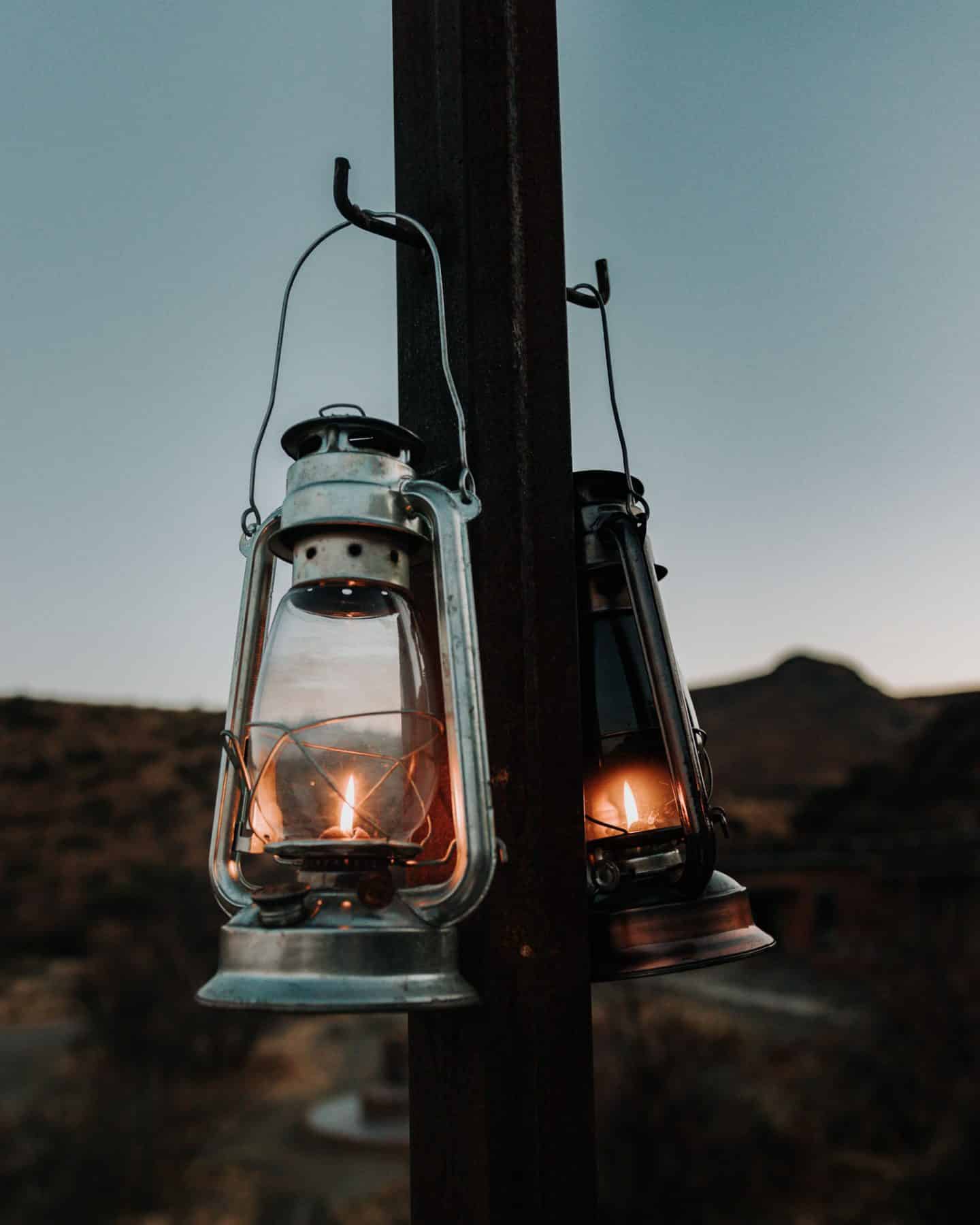 ---
Things to Do Near Eco Karoo Lodge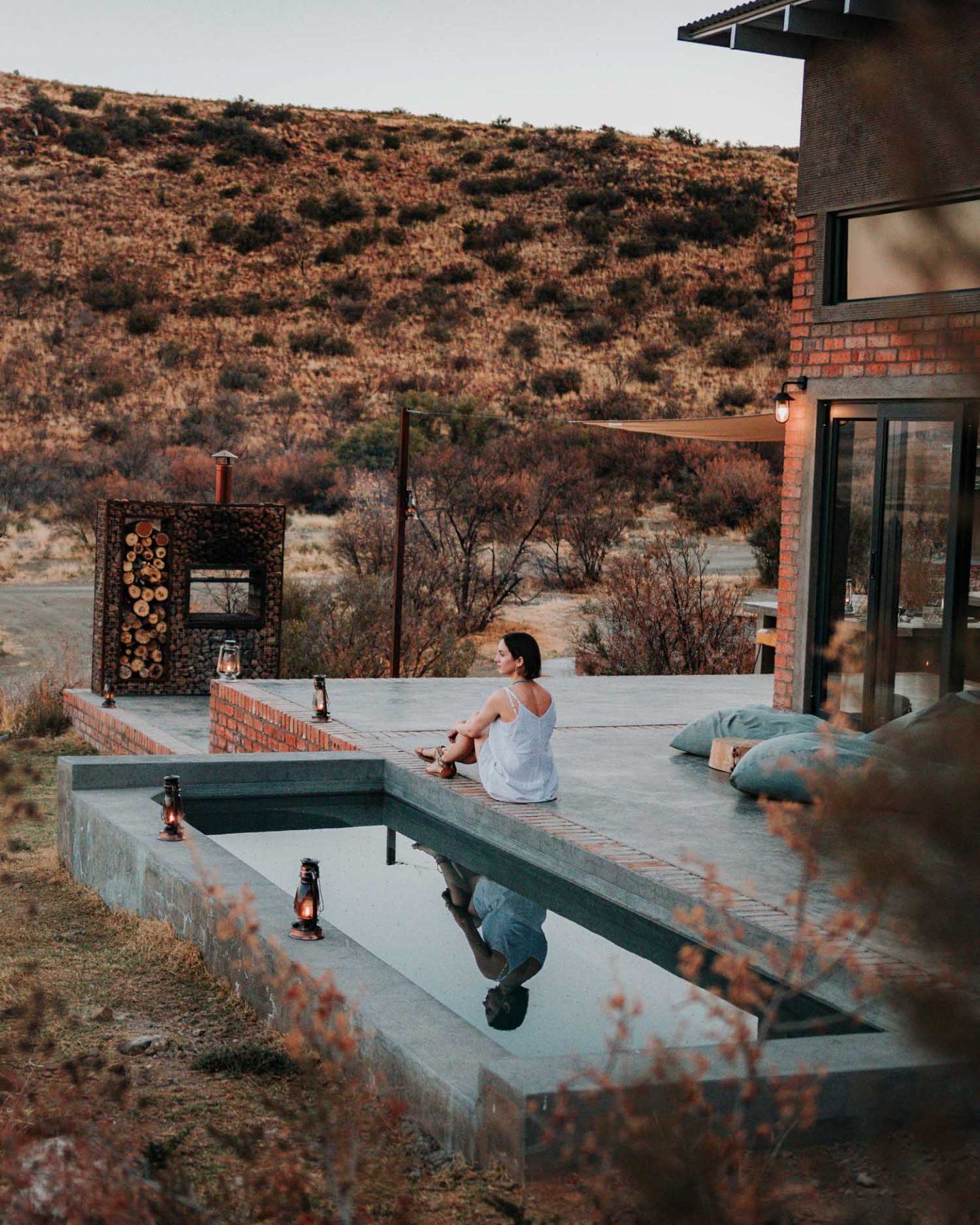 Eco Karoo Lodge is more of a one-night wonder en route to another destination. Come here to do nothing, unwind and reconnect with nature.
During the day, you can cool off in the pool, explore the nearby nature trail, and put your binoculars to good use for some bird watching.
In the evenings, practice your astrophotography, and falling asleep to the sounds of the bush.
Read More: How to Photograph the Milky Way (Step by Step!)
---
What I Think of Eco Karoo Lodge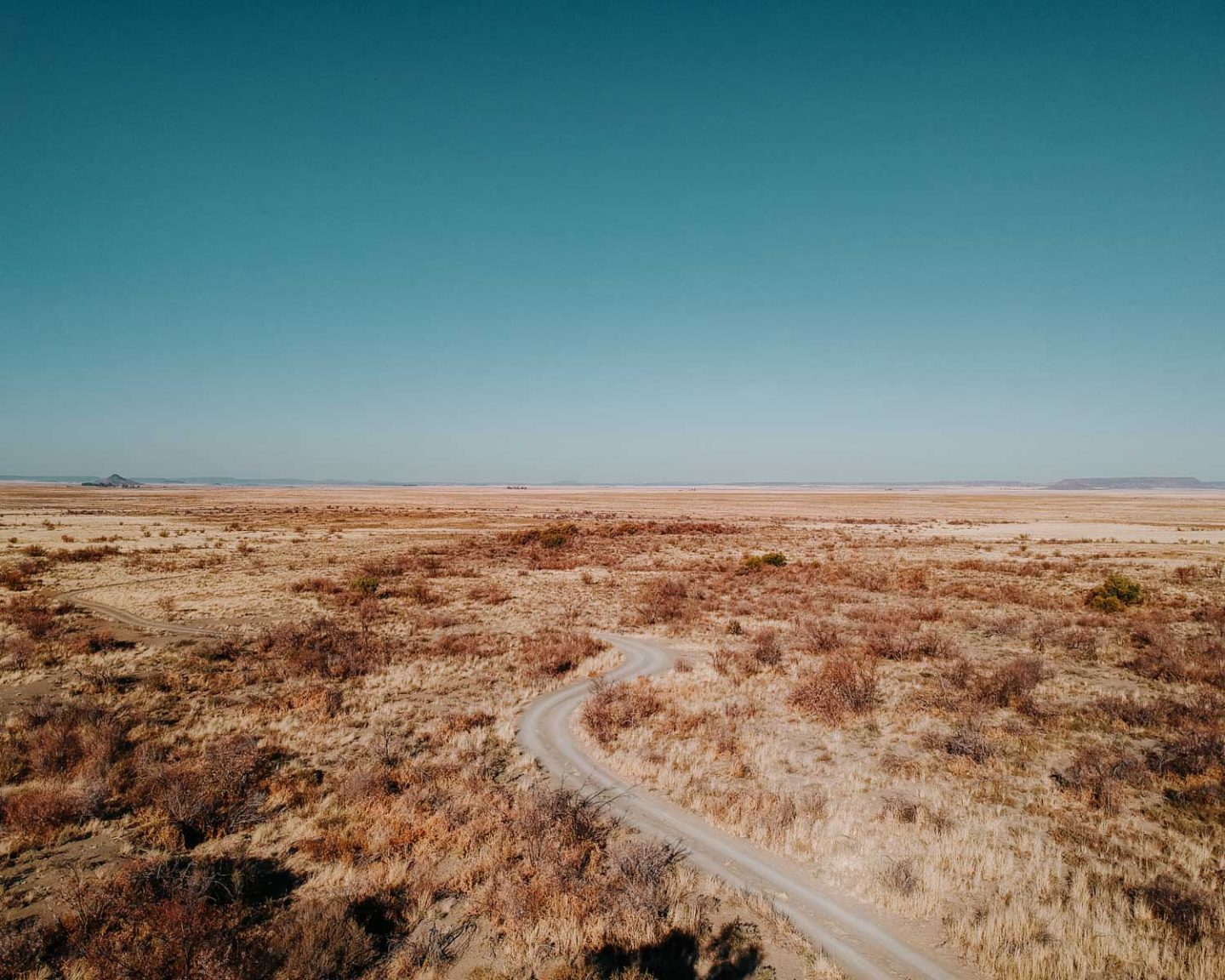 Eco Karoo Lodge is an incredible getaway in the Karoo for weary travellers trekking between Cape Town, Johannesburg or to another destination in South Africa.
I loved every second of my stay here! From the beautiful Karoo sunset and sunrise to the beautiful decor that ties in perfectly with the natural surroundings.
So how many nights should you book?
One night is more than enough to soak up the beauty of the Karoo and get the most out of the property.
But, if you need a digital detox, book a few more nights. Fill your days with dips in the pool, feasting on good food and enjoying the quiet solitude of the Karoo.
I would definitely recommend Eco Karoo Lodge to road trippin' nature lovers or anyone looking for an affordable off-the-grid experience.
Thank you to Eco Karoo Lodge for inviting me to their property! As always, all opinions are my own.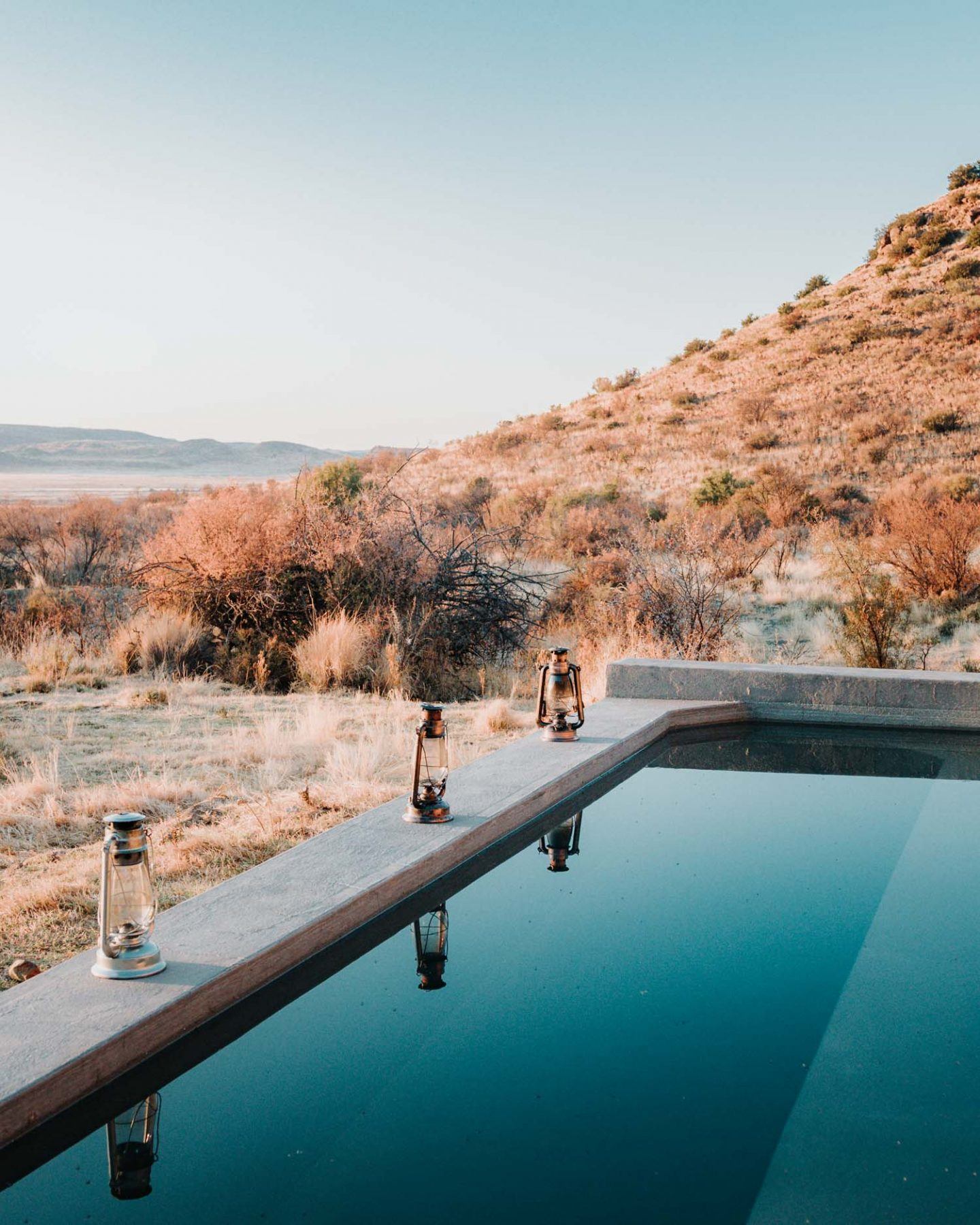 ---
? If you like it, then you should put a pin on it! ?