Last Updated on October 28, 2020 by lauren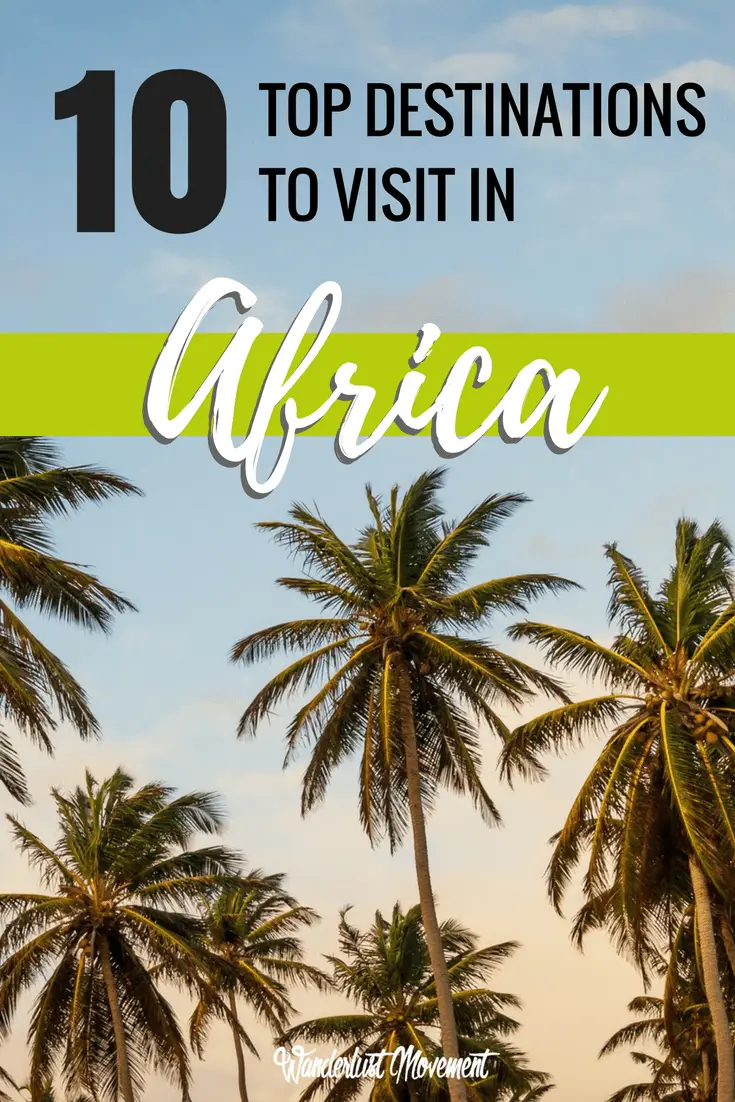 It's a New Year. Another 365 days to explore the world and find adventure even in the most unlikely places.
While our newsfeeds are flooded with the usual top destinations to visit in 2017, I decided to contact travel bloggers from all over Africa to find out which African destinations they would recommend to travellers looking to discover this massive continent.
So whether you are looking to get off the beaten track or want to visit some of the most well-known gems, here are the top African countries to visit in 2017!
1. Karamoja, Northern Uganda
"Karamoja is best known for its past of violent cattle rustling and armed tribal resistance to strongmen like Idi Amin.  However, the region has been stable for a couple years now and is a wonderful destination for the intrepid traveller.  The Karamojong live in big thatched villages, wear colourful hats, and are full of stories for their days as warriors.  You can arrange a trip with Theo from Kara-Tunga Arts and Tours."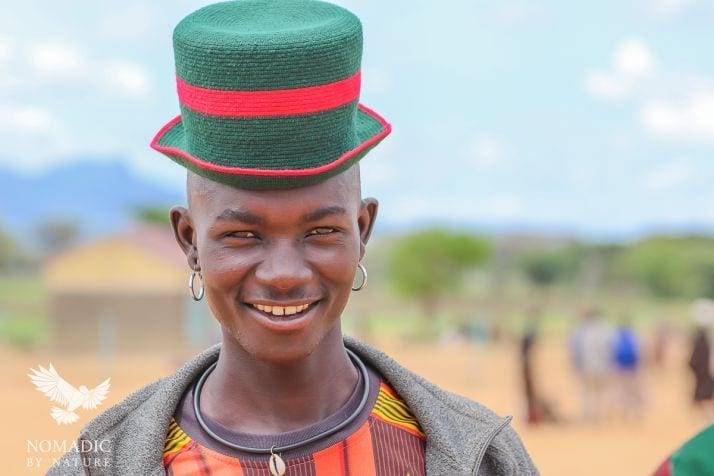 Mike McCaffrey – Nomadic by Nature
Mike was born in China, and grew up in San Francisco, but left in 2004 to live, work, and travel around the world.  He has lived in Singapore as a student, Bolivia as a Peace Corps Volunteer, The Fiji Islands with The United Nations, Kenya as a Financial Technology Consultant, and in 2016 Mike took the year to road trip across Africa from Nairobi to Cape Town. He is constantly travelling for work, while working to travel, and has now visited over 70 countries, working in more than 20 of them.
Facebook | Twitter | Instagram
---
2. Etosha National Park, Namibia
"One of the most exciting destinations for anyone who loves wildlife, nature and the outdoors is the Etosha National Park in the north. Waterholes along the edge of the Etosha salt pan provide excellent viewing of everything from plains game to lions, leopard, cheetah, spotted hyena, elephant and giraffe. You may even see thousands of flamingo at Fischer's Pan before it dries up in winter.
The flat, open plains make Etosha a popular destination for photographers. Each of the main tourist camps has its own waterhole, so you don't have to go without animal sightings after dark."
Roxanne Reid is an independent travel writer and editor with a passion for Africa – anything from travel to people, culture and heritage, wildlife and conservation. She's the author of three published books, including Travels in the Kalahari.
 Twitter | Instagram | Pinterest
---
3. De Hoop Reserve, South Africa
"Game drives, stargazing, boating and birding, fine dining, spa treatments, veld walks and quad biking, De Hoop is the ultimate escape into nature, digital detox, low carbon footprint experience.
The beach at Koppie Alleen is the best beach in the world. Lie in the sun, explore the rock pools, join a fascinating guided marine walk and watch the giants of the deep in the whale season. Local is lekker, and De Hoop is a scenic 3-hour drive from Cape Town."
Di Brown – The Roaming Giraffe
Di is a travel writer, gorilla trekker, mapmaker and tourism ninja. She is a cartographer by trade and co-owner of Jabedi Mapping. When she isn't exploring South Africa and its neighbouring countries, you can catch her tweeting up a 140 character storm.
Twitter | Facebook | Instagram
---
4. Mafia Island, Tanzania.
"From waking up to the lapping waves of the Indian Ocean beneath your treehouse and the bird chorus from the surrounding baobab and mangrove trees to sun-downers in the Hanashi Bar, while 100s of Comoros Fruit bats leave their roosting trees on the island, a stay in the multiple award-winning Chole Mjini eco-lodge on Mafia Island is an experience that is hard to put into words.
Chole allows you fall into island pace and relax. It strips away all the superficial layers of modern day life. It takes you back to basics and provokes life questions we often forget to ask ourselves because we are too busy chasing our own tails."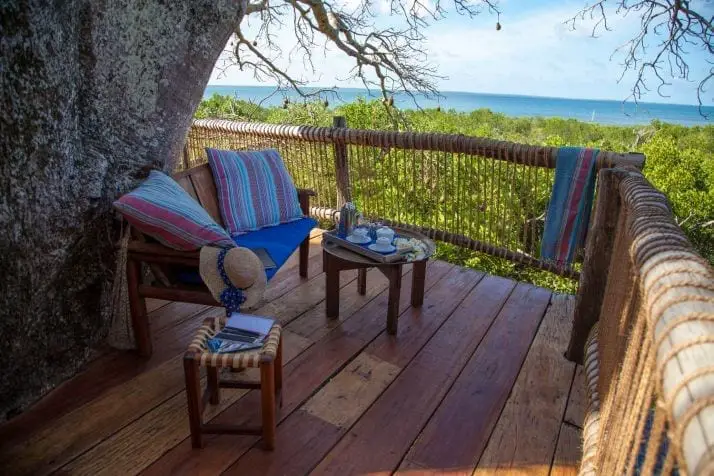 Louise De Waal – Green Girls in Africa
Louise is the face behind the Green Girls in Africa sustainable tourism blog. She considers herself to be a total Africa nut, a big Cape Town lover, an eager photographer, zealous travel writer and passionate about sustainable tourism and conservation.
Facebook | Twitter | Instagram
---
5. Victoria Falls, Zimbabwe
"My top African travel destination this year is Victoria Falls. With the new international airport now open and more flights starting in March its time for this world famous natural wonder to bounce back from years of neglect.
I used to live in Victoria Falls in 1998 back when it was the land of milk and honey, and I really hope the good time's return as it really is an amazing African destination for its natural beauty and once in a lifetime activities."
Simon Lewis, Travel Concept Solution
In a 20-year travel career, Simon has travelled to over 70 countries and lived and worked in 9. He now runs an international marketing agency based in South Africa which specialises in creative ideas for building brands online & offline.
Simon also created the first national South African blogger campaign for Hostelling International which led him to work with South African Tourism on their famous #meetsouthafrica campaign
Facebook | Twitter | Instagram
Read More: A Quick Guide to Victoria Falls
---
6. Tulbagh, South Africa
"This beautiful rural village is located 90 km from Cape Town. Nestled between beautiful mountains this peaceful valley offers something for everyone no matter what season:  from interesting heritage history, beautiful wine and art route, olives and fruit orchards to crafts, chocolatier, museums, hearty dining & outdoor activities no matter what's your age."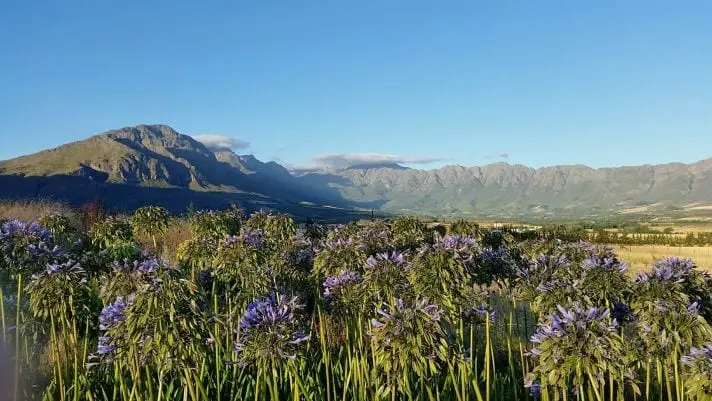 Patrycja Oosthuizen, Travel Opulent Box
Patrycja is a Polish expat living in South Africa and travelling up a storm. She is the founder of the popular South Africa Twitter Chat #TravelChatSA
Twitter | Facebook | Instagram | YouTube
---
7. The Casamance , Senegal
"South of Senegal's main city , Dakar , is a an incredible ecologically interesting area of the Casamance. It was once dominated by a low level conflict the Casamance has recently begun to flourish under the resurgence of Tourism into its shores. Reached by either plane or an overnight ferry from Dakar you arrive on shores of the eclectic town of Ziguinchor that extends down towards the vast and expansive beaches of Cap Skirring.
This is a nature lovers pradise, with explore the network of rivers around the mangroves estuaries and inlets to spot masses migrating birds or the rarer river dolphins. A unique culture and a unique area of Senegal with barefoot adventure at every turn. Two weeks was no where near long enough for me to even go beyond the surface- I would head back in a heartbeat."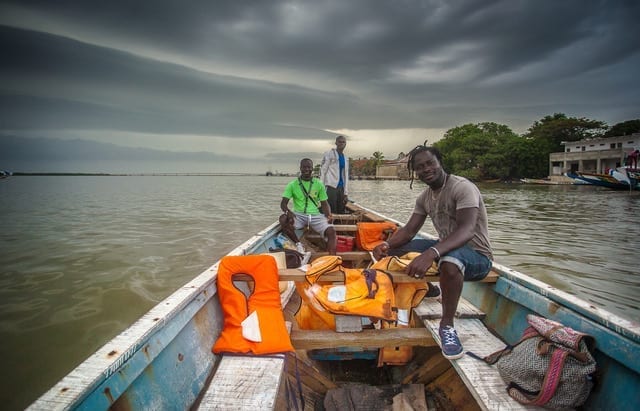 Linda Markovina, Moving Sushi
Linda is the better-looking half of Moving Sushi, a team of two that drove for two years from Cape Town to Japan and back through the more stranger, wilder and overlooked places across Africa, Europe, Asia and the Arabian peninsular photographing, writing and documenting people making a difference in the ocean environment. Linda's content centers around travel, conservation, ecotourism, ocean issues, the natural world around us and how we as people interact with it. As long as it has nothing to do with snakes. Snakes give her the willies.
---
8. Diani, Kenya
"This is an amazing place with fine, powdered, white sands, incredible places to stay and great party spots. There are many hotels and restaurants overlooking the beach and they are all set in properties with palm trees and other indigenous trees. Although many tourists frequent the area, it is very chill and laid back. There's no limit to the things you can do. Activities include, skydiving, water sports, beach walks, seafood tasting, boat rides, swimming and fishing among others. This place promises unforgettable memories."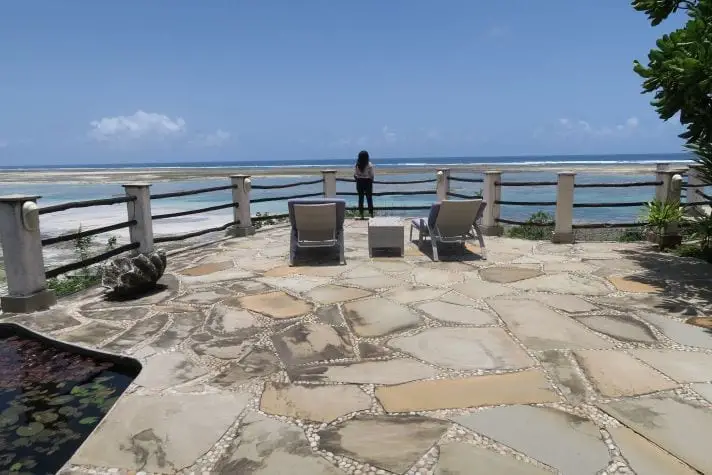 Jean Wandimi, The Wine and Food Review
Jean Wandimi is an African lady who loves eating & drinking. I am also a Digital Marketing Consultant. You will find me wandering in wine bars and restaurants. I'm a food, wine & travel writer for different publications. I love creating content that revolves around these topics.
Facebook | Twitter | Instagram | Youtube
Read More: 7 Epic Things to Do in Diani Beach, Kenya
---
9. Panorama Route, South Africa
"The Panorama Route in Mpumalanga is one of the most scenic and dramatic routes on the African continent – and I'm always surprised at how many South Africans and visitors to South Africa haven't experienced it. It boasts breath-taking scenery, a multitude of spectacular waterfalls and natural geographic formations like the Blyde River Canyon, Bourke's Luck Potholes and The Three Rondawels. The views from the viewpoints along this route, like God's Window, are incredible. This is nature showing off at it's best – and a must-visit destination in Africa."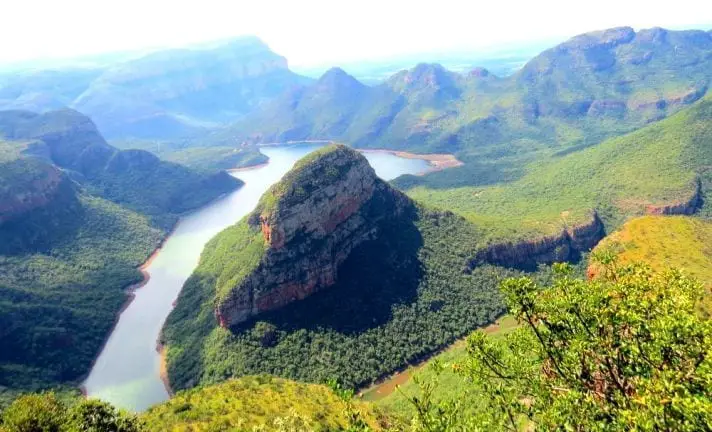 Sara Essop is a freelancer travel writer and blogger from Johannesburg, South Africa.As a child, I often got lost in the pages of Enid Blyton's Faraway Tree series. I would excitedly discover and explore new and strange lands at the top of the Faraway Tree with the children in the book. Now, as an adult, I still love discovering and exploring exciting places around the world, albeit using more conventional travel methods.
Facebook | Twitter | Instagram
Read More: The Best of the Panorama Route South Africa: 2-Day Itinerary
---
10. Tofo, Mozambique
If you are looking to experience some of Africa's legendary diving spots and abundance of marine life, head to Tofo! This small seaside town is surrounded by rugged cliffs, warm blue waters and enough water based activities to keep you preoccupied for weeks. Get your Open Water certification, go ocean snorkelling with whale sharks or catch some sick waves just off the main beach.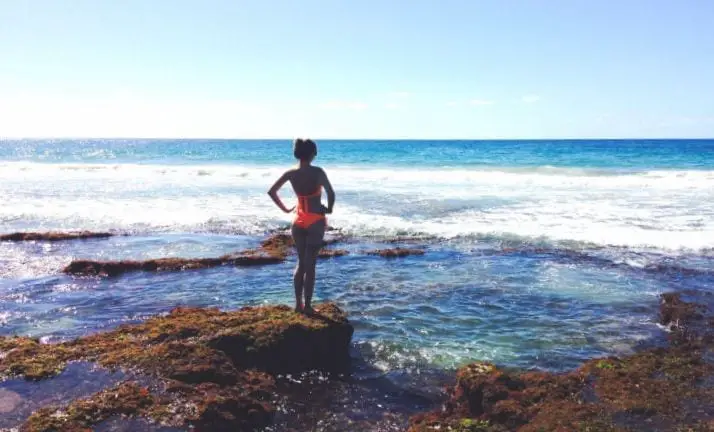 Read More: How To Travel To Mozambique on a Budget from South Africa
---
Psst…Want more Africa travel inspiration? Check out my other posts: