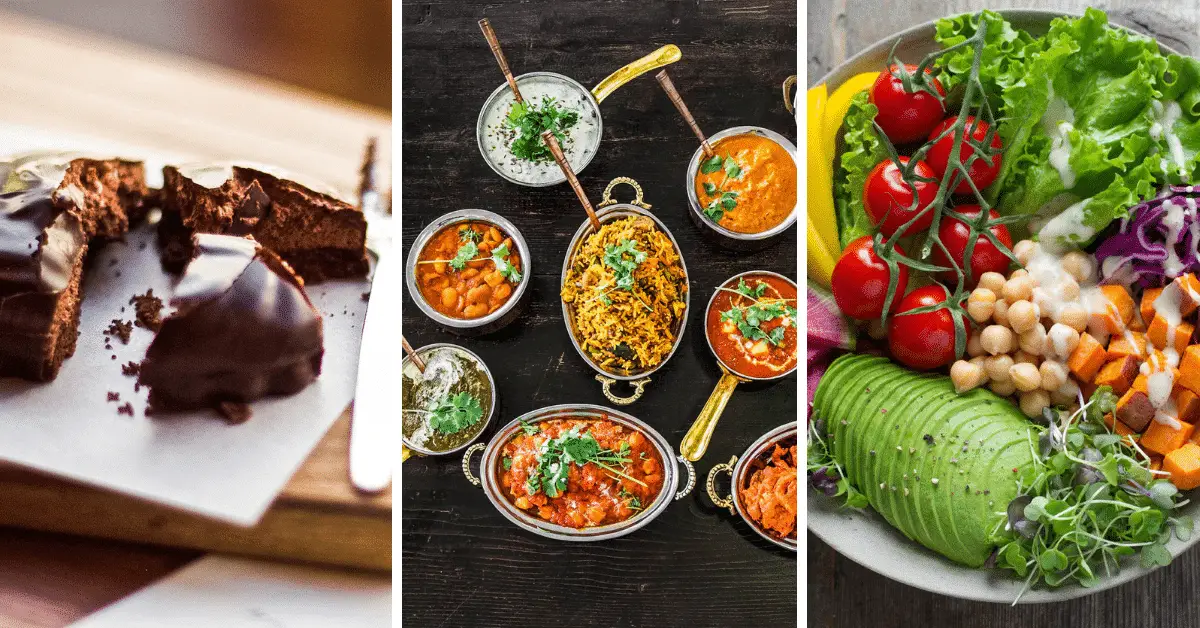 One of my favourite things to do is to visit vegan restaurants in Cape Town and around the world. Since watching the eye-opening documentary, Cowspiracy, it's been my mission to go vegan.
It's been easy to achieve this in Cape Town. The vegan community has really grown in the past few years, thanks to the rise of health-conscious consumers who want to eat and live more responsibly.
Another thing that makes Cape Town such an amazing destination for vegans is that there is always a new restaurant or cafe popping up. Over the last five years of living in the city, I've found it harder and harder to find places that don't have at least one item on their menu catering to vegans.
Ready to start salivating? Here are the best vegan restaurants in Cape Town!
Plant Cafe
With all the vegan options on this list, it might be overwhelming deciding where to go first. I recommend starting your vegan gastronomy journey at Plant Cafe. Situated in Observatory and the CBD, Plant is a 100% gourmet vegan restaurant in Cape Town.
Its menu is filled with tasty smoothies, a range of main meals for breakfast, lunch, and dinner, plus an assortment of freshly baked desserts.
Plant Cafe also make their own dairy-free cheese, egg-less mayo, tasty mushroom biltong and smoke their own tempeh bacon.
The only downside to this restaurant is its size. Being one of the most popular vegan spots in town means it quickly reaches capacity. To avoid disappointment or to wait around for a table to open up, book a table in advance.
What to Try
Plant Benedict
Buddha Bowl
Exotic Mushroom Rice Paper Roll
Mushroom Burger
Chocolate Brownies
Balducci
One of the toughest things about eating out as a vegan is finding a restaurant that caters to everyone's gastronomical needs. As the only plant-based person in my family, I frequently end up eating a plate of chips or a boring salad when it's not my turn to choose where we eat.
So when I heard that Balducci launched a vegan menu, I couldn't wait to try it! The restaurant has something for everyone – whether you're a meat-eater, banting or plant-based, you'll have an endless list of options.
There's also a separate vegan wine list, which is something I haven't seen at other restaurants in Cape Town. Plus, the vegan options don't end at "veggie burger". There is vegan sushi, pasta, pizza, desserts, and decadent smoothie bowls!
You'll even get a plate of vegan bread and butter when you sit down.
While Balducci's is on the pricier side, it's still in line with what I would expect to pay for high-quality vegan food in Cape Town. The portions are filling, the service is top-notch, and the food quality is impeccable!
What to Try:
Vegan Primavera
Namaste Pizza
Vegan Cheesecake
Vegan Franschhoek Cellars Sauvignon Blanc
Maharajah Pure Vegetarian Cuisine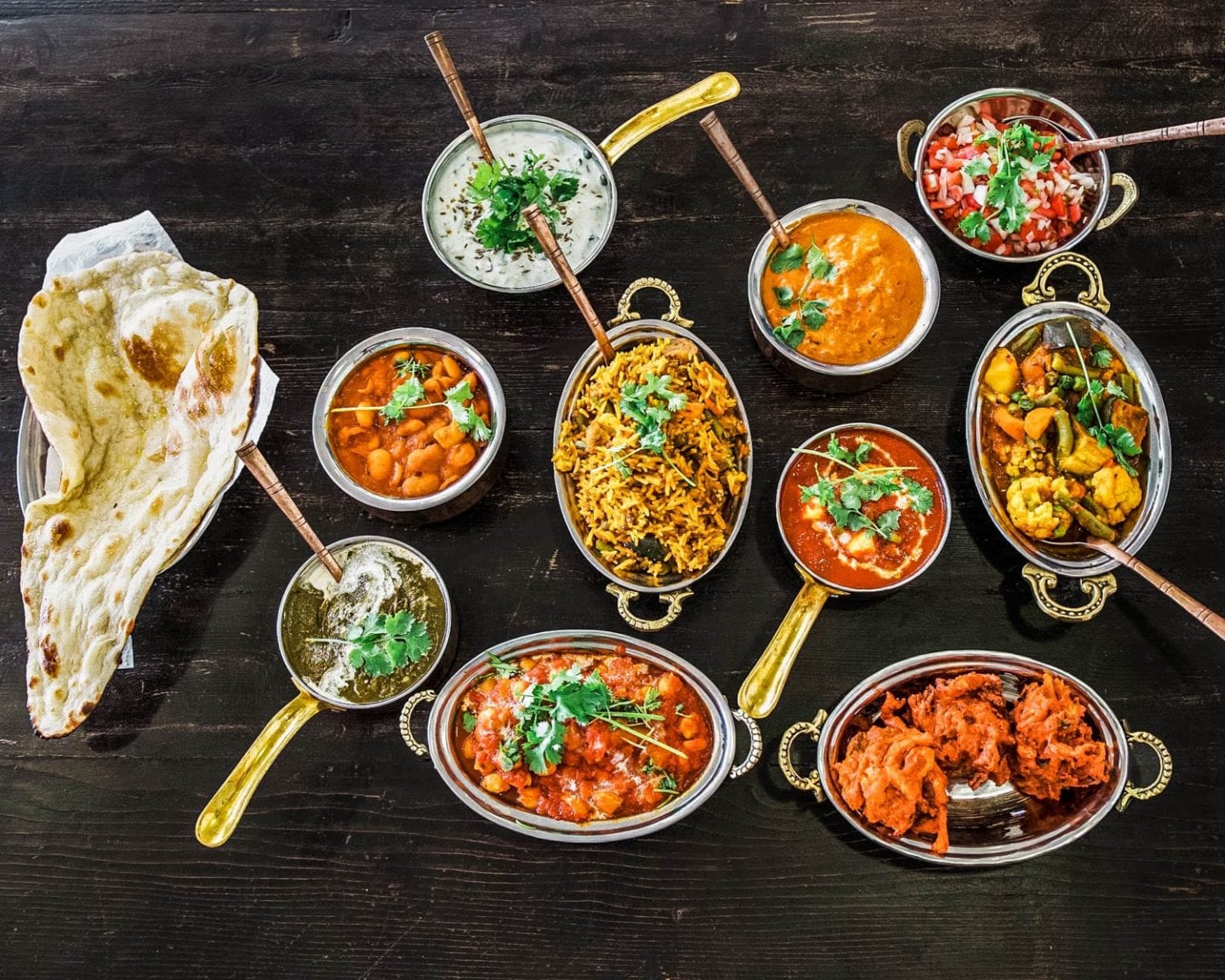 Maharajah Restaurant is one of the best value for money vegan restaurants in Cape Town. With main meals costing as little as R 55.00 or less, it's a tasty option for any time of the month. This budget-friendly delight is tucked away in Fountain Square, just off the main road in Rondebosch.
The menu at Maharajah is jaw-dropping.
The curry menu alone offers over 30 options ranging from vegetarian chicken, soya mince, soya prawns, and purely legume-based options. It's possible to come here every day and be able to try something different.
One thing to be aware of is that Maharajah does not serve alcohol, but they do have one of my all-time favourite drinks that I lived off in India – Mango Lassi!
What to Try
Chana Chaat – Chickpeas cooked with spicy potatoes
Mushroom Biryani
Mango Lassi
Mixed vegetable curry
Chickpeas and Butternut wrap
Raw and Roxy
Raw and Roxy is a raw vegan restaurant in Cape Town that will have you salivating all over their Instagram account and straight into their door. Situated in the trendy suburb of Woodstock, it is the first 100% dedicated raw vegan restaurant in Cape Town.
Although the menu is simple – it is certainly not lacking! Choose from zucchini layered lasagna, raw pizza, vegan sushi made from cauliflower and scrumptious "naughty" vegan desserts like macaroons!
Bonus: If you are interested in learning more about how to un-cook your food and eat with a more health-conscious and eco-friendly mindset, Raw & Roxy hold weekly cooking classes on a Monday and Thursday.
What to Try
Lasagna – Zucchini Layered With Raw Cashew Nut Cheese, Green Pesto, and Tomato Relish.
Mint "Magnum" Ice cream – Raw Frozen Cashew Nut Milk, Coconut Oil, Mint. Covered In Raw Chocolate.
Raw Pizza – Crust: Activated Buckwheat, Flaxseeds, Onion. Topped with: Nut cheese, Green Pesto, Tomato, Avocado, and Nutritional Yeast.
Blackberry or Lemon Lime "Cheesecake" – Blackberry, Blueberry, Raspberry, Vanilla, Lemon Lime, Sunflower Lecithin On A Crust Of Nuts And Dates
Scheckter's Raw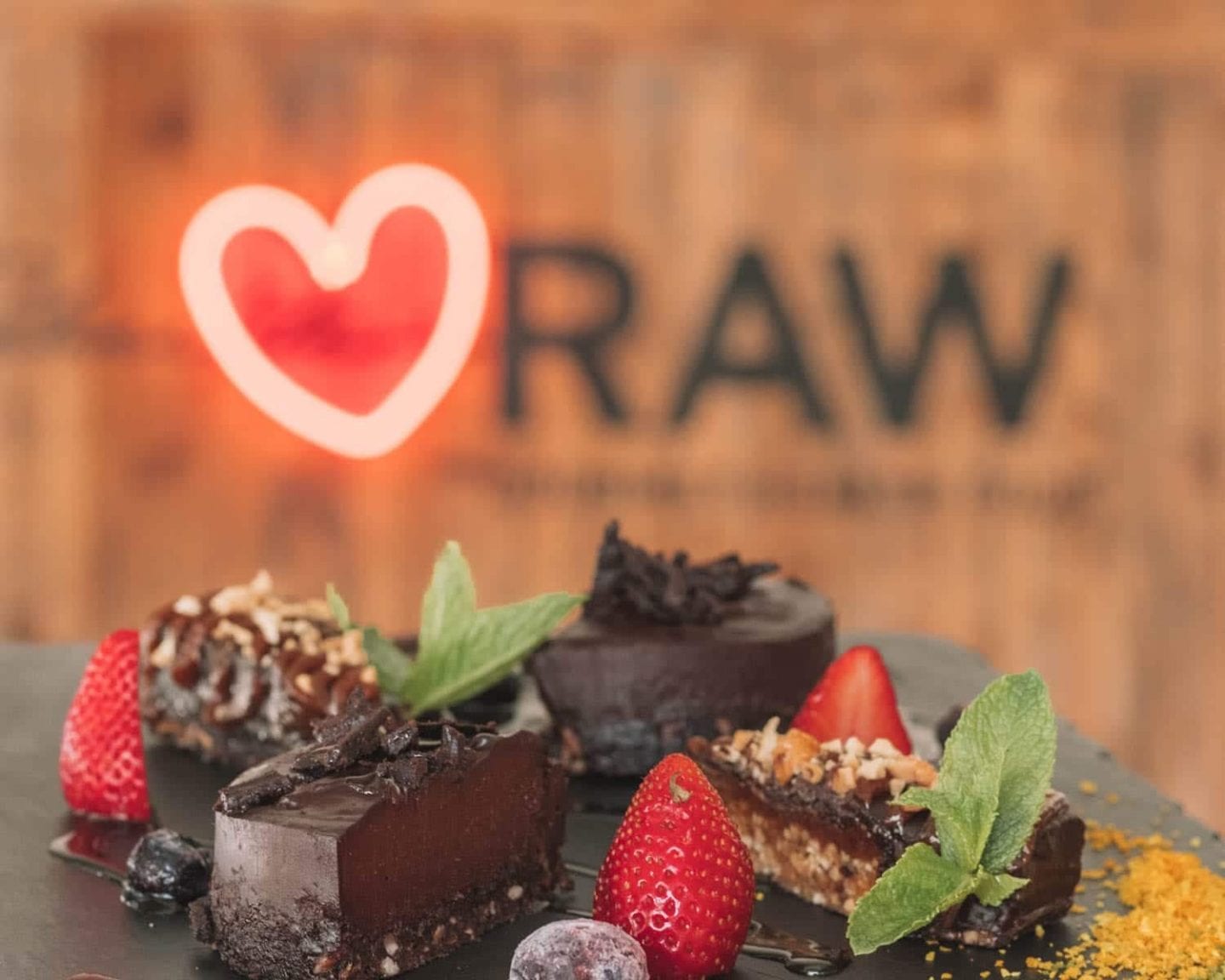 Scheckter's Raw is one of the best vegan restaurants in Cape Town. Its team of chefs whip up some of the most delicious treats and main meals you'll find in the city.
Hop onto their Instagram page, and you'll see the insane amount of detail they put into creating beautiful dishes that look as good as they taste.
My favourite part of their menu is their guilt-free desserts! Do not miss the opportunity to indulge in their decadent Snickers Smoothie or Bar!
What to Try
Vegan Scrambled Eggs
Pumpkin Pie Flapjacks
Poke Bowl
Falafel Wrap
Trump Dog
Snickers Smoothie & Bar
Honest Chocolate Cafe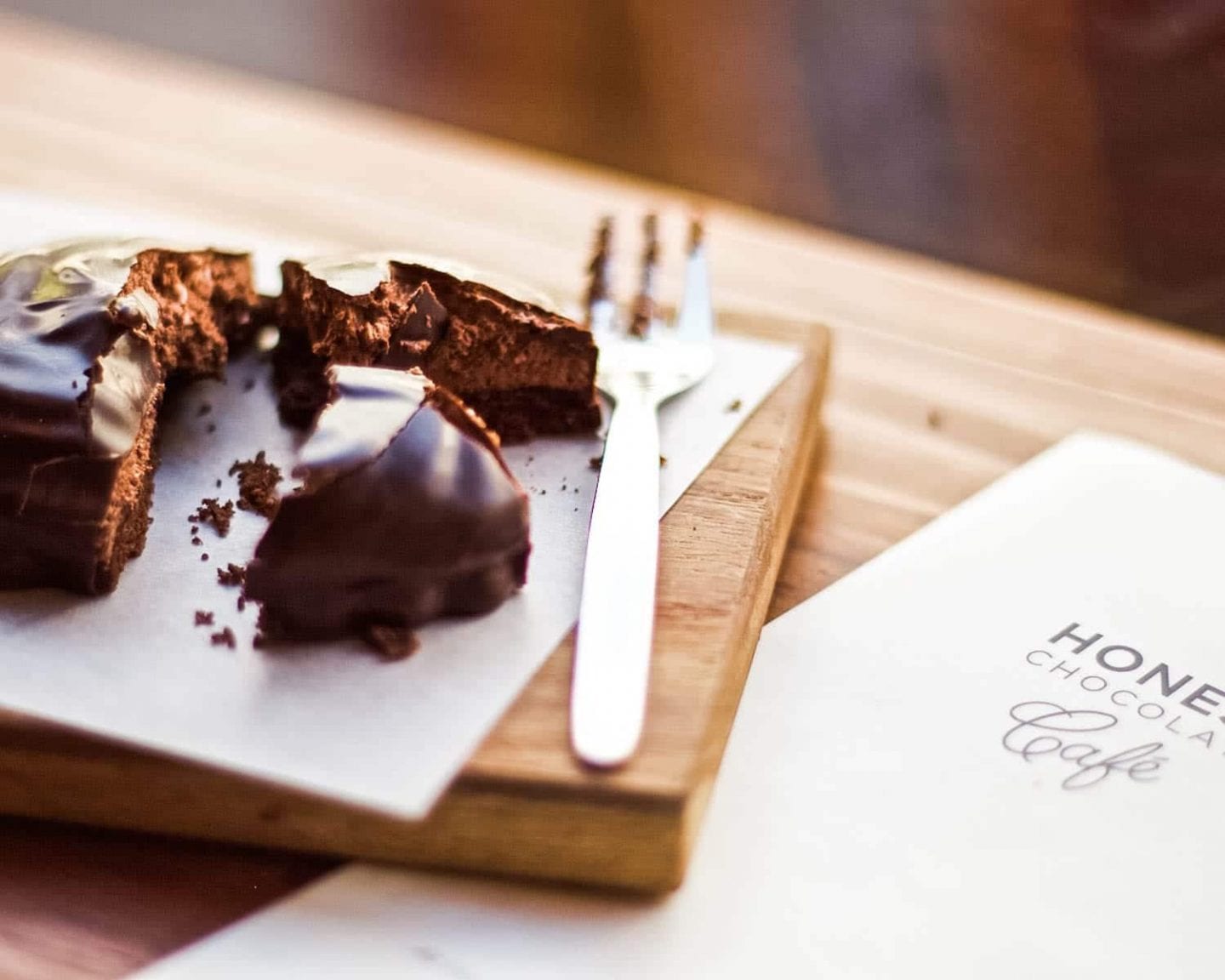 If you are looking for something different to tantalise your taste buds with head on over to Honest Chocolate Cafe. It's a small raw chocolate dessert cafe just off Bree street that serves up some of the best vegan deserts in Cape Town.
There's also a secret gin bar at the back!
Besides coming here for my sugar fix, it's also a great cafe to spend an hour or two catching up on some work. The WiFi is fast, the coffee is strong, and you can slowly work your way down the list of delicious vegan treats.
What to Try
Bon-bon truffles tasting board
Honest dark chocolate cake
Banana Bunny Chow
Iced Chocolate Milk
Salted Caramel Tart
Lekker Vegan
Lekker Vegan is one of the newest vegan restaurants in Cape Town. It describes itself as gourmet vegan junk food and trust me – you want to go here hungry.
The portions are massive!
On my first trip here, I thought I could handle it and ordered a full Gatsby all to myself. I didn't even get halfway through, and I had also pre-ordered a slice of their delicious vegan chocolate cheesecake.
I left with enough takeaways for the next two days.
Bonus: Lekker Vegan is open until midnight on the weekends, making it an excellent alternative to McDonald's if the munchies strike.
What to Try
Lekker Crispy Burger
Half Portion of Lekker Beef Gatsby
Chocolate Cheese Cake
Vegan Soft Serve Ice Cream
Addis in Cape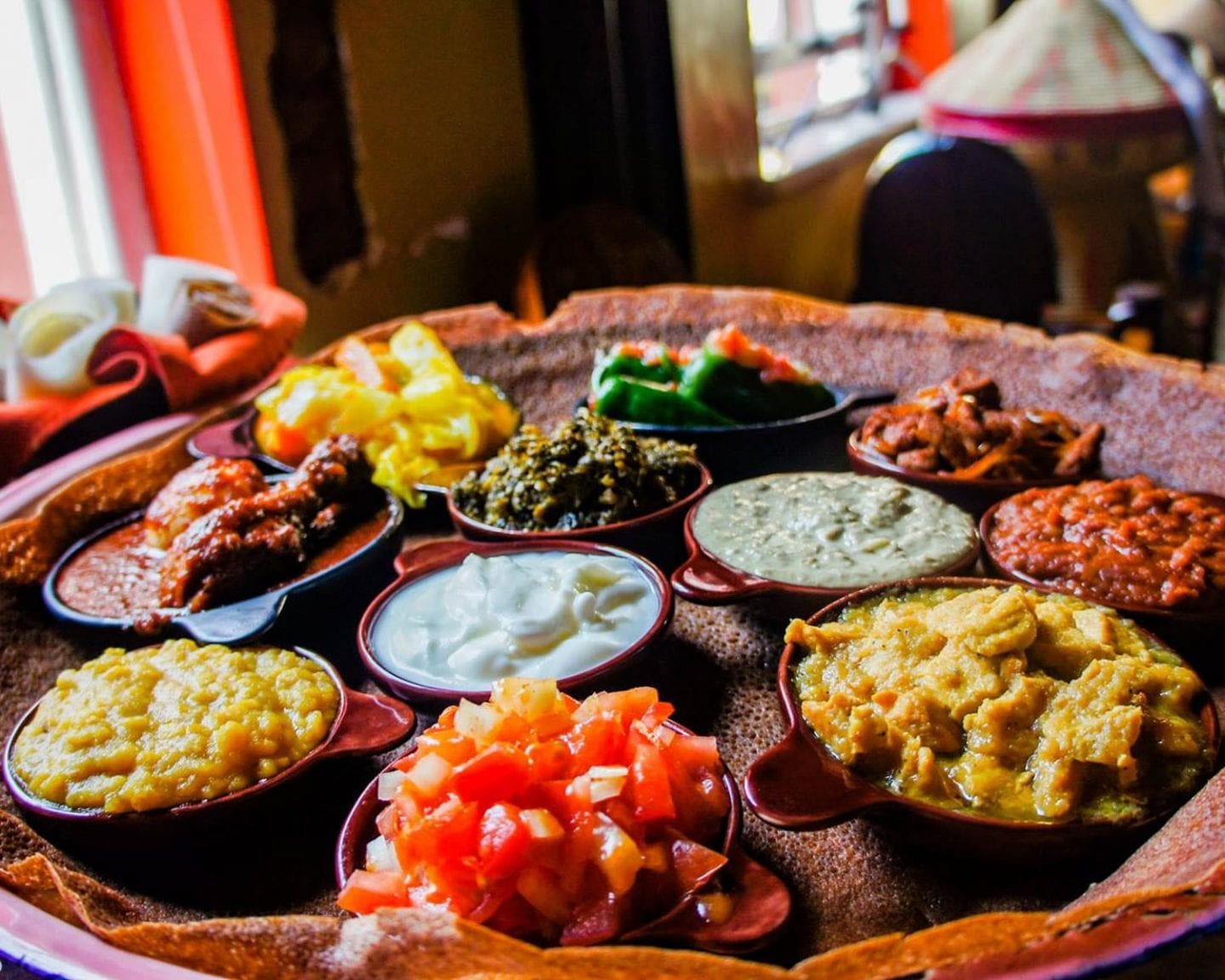 Addis in Cape consistently serves up some of the best vegan Ethiopian food in the city. Located in the heart of Cape Town's CBD, the restaurant is beautifully decorated and serves up an authentic cuisine experience.
Their menu splits up their dishes into vegan, vegetarian, and non-vegetarian, making it easy to choose the perfect meal for your diet.
If you can't decide, I recommend going with one of the platters. It will give you a chance to taste a little bit of everything, and there's a good chance you're going to have leftovers.
What to Try
Vegan Platter
3 Course Set Vegan Menu
Shimbera Asa Wot
Kek Alicha
The Poke Co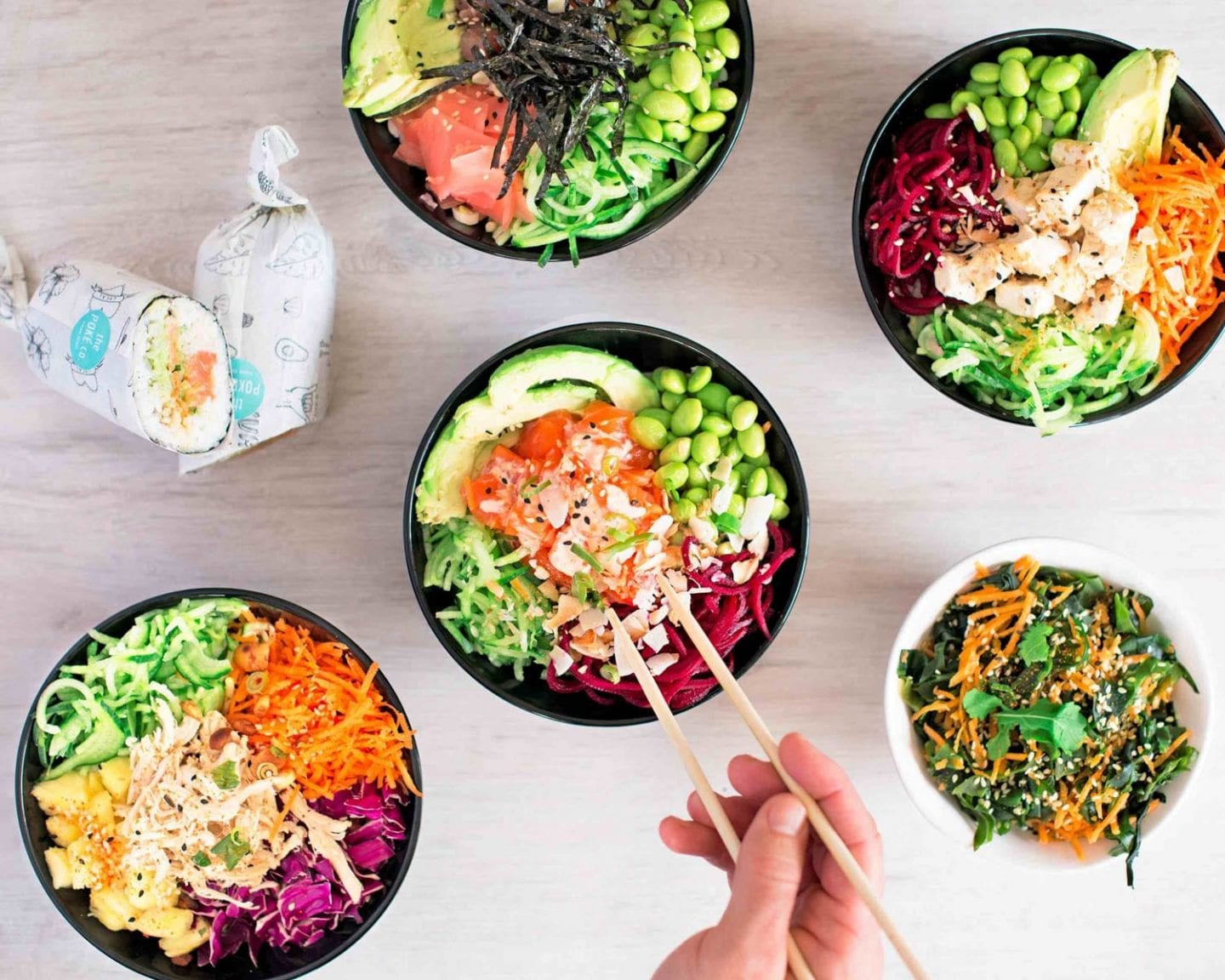 The latest food trend to hit Cape Town is poke bowls. There are quite a few poke restaurants that have sprung up over the last couple of months, but my favourite is The Poke Co.
I will always order a bowl from them if I'm near Loop Street or close enough to get one via UberEats.
My favourite thing on their menu is the option to build your own bowl. I like adding a lot of ingredients and trying new things, so I do go a bit crazy here, but it's worth every bite.
My bowl usually includes: Sticky rice, tofu, toasted almond flakes, house shoyu, carrots, edamame, pickled ginger, mung bean sprouts, avocado, and pineapple.
What to Try
Poke Burrito
Build Your Own Bowl
The Garden Gate Bowl
Toss'd Salad Bar
One of my best finds on UberEats is Toss'd. It's quickly become a firm favourite of mine, and I hope it stays on the vegan restaurant scene in Cape Town for a good couple of years.
The vegan-friendly cafe stole my hungry heart with its spicy chickpea and sweet potato bowl. Their portions are decent, the food is fresh, and their flavouring is on point!
Toss'd is another restaurant in Cape Town where you can personalise your meals. Which is something I really appreciate as a vegan because it gives me greater control over the ingredients that go into my meals.
If you have a sweet tooth like me, try their cinnabun smoothie!
What to Try
Spicy Chickpea and Sweet Potato Bowl
Cinnabun Smoothie
DIY Salad Bowl
Herbivorous
The team behind the Hungry Herbivore is back on the vegan restaurants in Cape Town scene! Except, they have re-branded themselves as Herbivorous and are now operating on a much smaller scale in Milnerton.
Despite the changes to their location and menu, the food is still excellent.
My go-to on their menu at the moment is the super vegan protein box. It comes with quinoa, kidney beans, broccoli, BBQ tofu, and avocado. I always pay extra for the vegan bacon bits, and it takes the meal to the 12/10.
What to Try
Chocolate Milkshake
Vegan Protein Box
Breakfast Wrap
Super Vegan Protein Smoothie
The Vegan Mac
Oh My Avo
Okay, Oh My Avo isn't technically a vegan restaurant in Cape Town. It's a pop-up shop that you'll find at the city's top food markets at the Old Biscuit Mill and Oranjezicht.
But it deserves a spot on this list because it's that good.
The only thing on the menu is avo on toast, but if you take a quick glance at their Instagram, you'll see it's not as basic as it sounds. The travelling avocado bar designs beautiful slices of toast and throws on a ton of delicious toppings.
My favourite option at the moment is their cranberry and balsamic vinegar option. It's usually made with feta, but you can ask them to leave any dairy products off when you place your order.
Unframed Ice Cream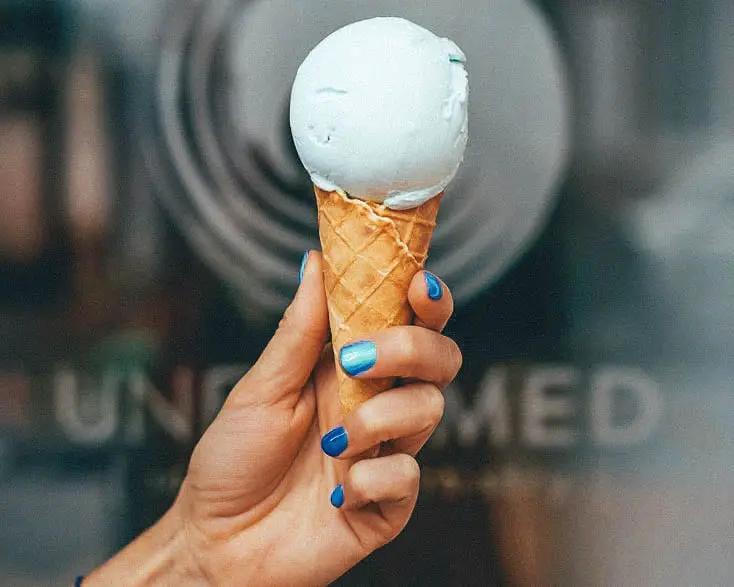 The thing I miss the most since becoming vegan is ice cream. Unlike other parts of the world, getting hold of ice cream that isn't glorified sorbet has been tough.
But things are slowly starting to change in Cape Town. Unframed is an artisanal ice cream shop that offers three vegan flavours every day.
The flavours are continuously changing, and vegans aren't limited to "coconut" or "vanilla". My personal favourite is their salted caramel, and you can also add a whole bunch of delicious toppings!
Fat Cactus
If there's one vegan-friendly restaurant in Cape Town that I don't shut up about, it's Fat Cactus. I make a point to go there every time I get back home from a trip.
How did Fat Cactus steal my heart? By offering vegan cheese substitutes!
You can enjoy authentic Mexican dishes like enchiladas, nachos, and quesadillas guilt free! With three branches around Cape Town, beautiful decor and jugs of margaritas, it's a great place to visit with a group of friends for a big dinner or lunch.
What I usually do is order a bunch of different plates and do a tapas style meal. With so many good things on the menu, it's a delicious way to try all their vegan food at once!
What to Try
Grilled Veg Mexicana Fajita
The Vegan Burger
Grilled Veg Mexicana Burrito
Grilled Veg Enchilada
Frozen Mangorita
---
What are your favourite vegan restaurants in Cape Town? Hit me up in the comments below, I'd love to go check them out!
Psst…Want more Cape Town travel inspiration or vegan eats in other countries? Check out my other posts:
?If you like it, then you should put a pin on it ?