Last Updated on October 10, 2020 by lauren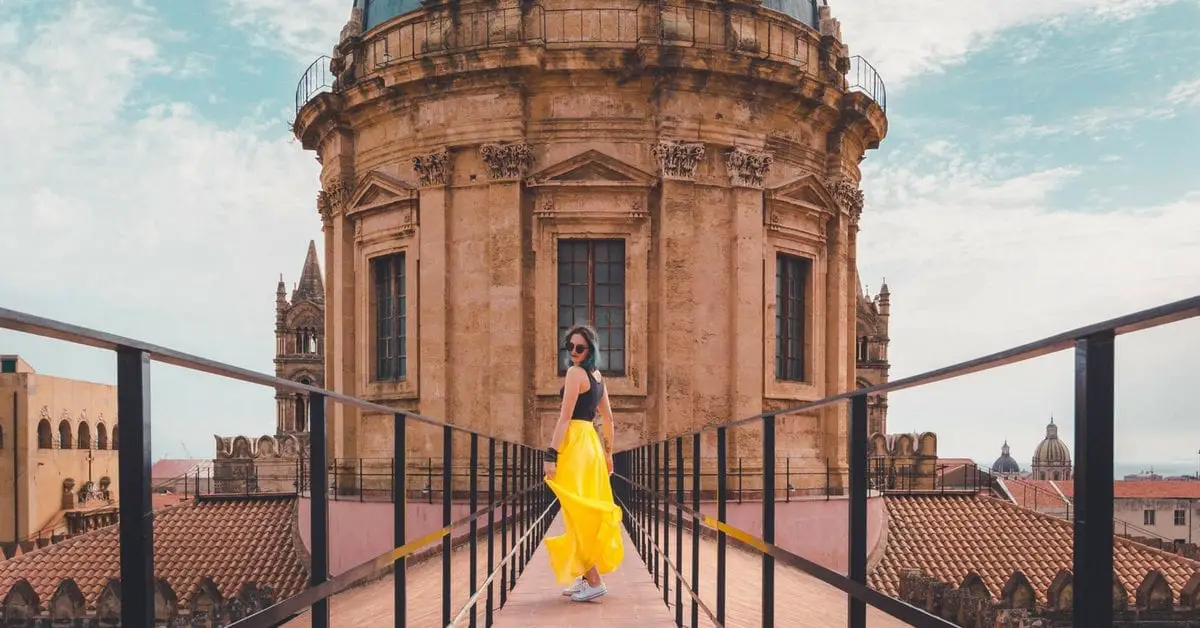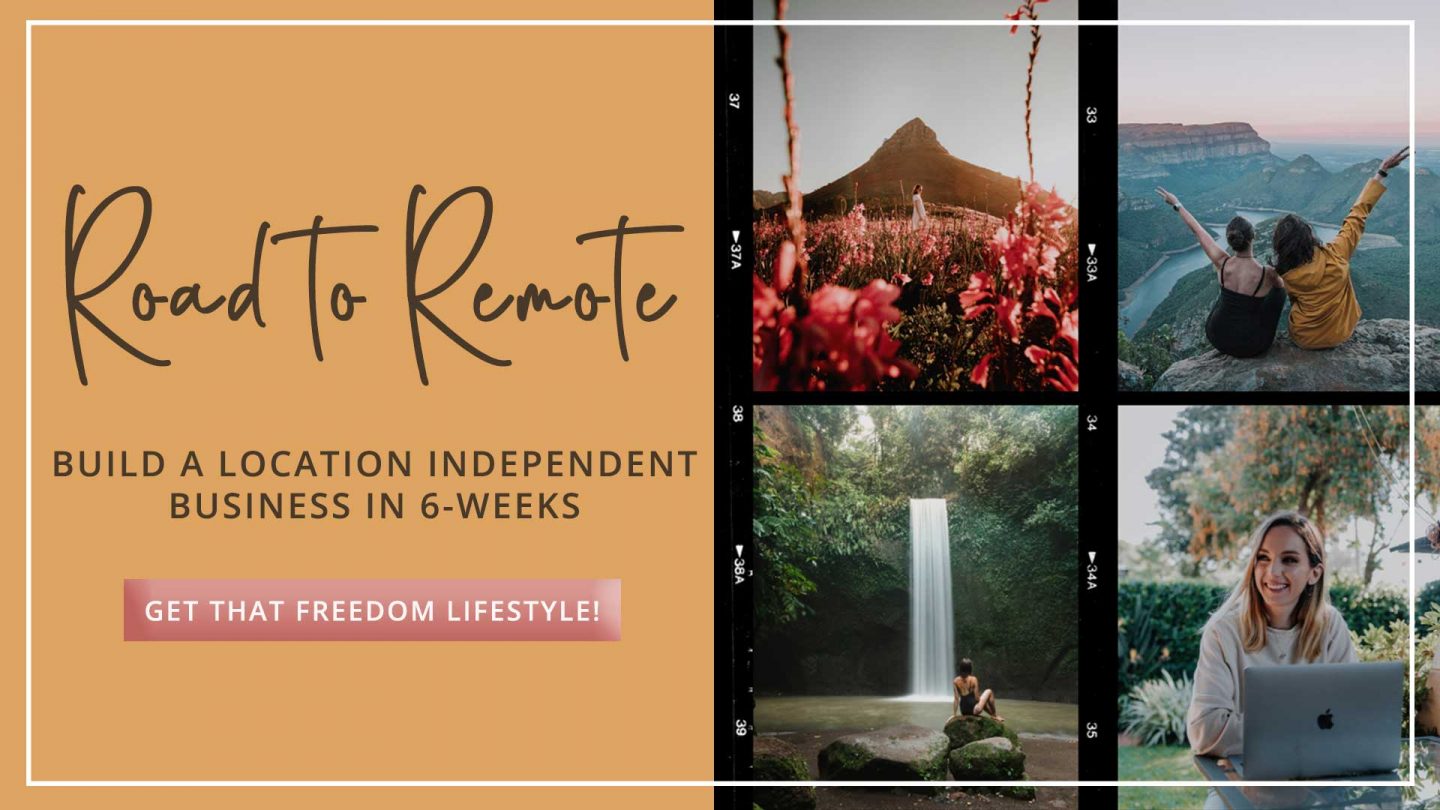 Thinking about joining a digital nomad retreat?
It's one of the BEST things you can do for your career.
You don't have to worry about the logistics, you get to work in some of the world's most picturesque destinations and make life-long friends and business contacts.
And, of course, the travel side of things is a major plus.
PACK hosts 30-day digital nomad retreats in a different city every month.
I signed up for their Palermo, Sicily chapter for three weeks. (I had to miss the first part of the trip because I wouldn't get my Schengen visa in time.)
It's my second time in Italy (fun fact: my first ever trip abroad was to Naples way back in 2013), and I couldn't wait to go back and experience the country as a digital nomad.
If you're curious about the digital nomad lifestyle or want to know more about these trips, here's what it's like to go on a digital nomad retreat in Sicily with PACK!
How to Work Remotely and Travel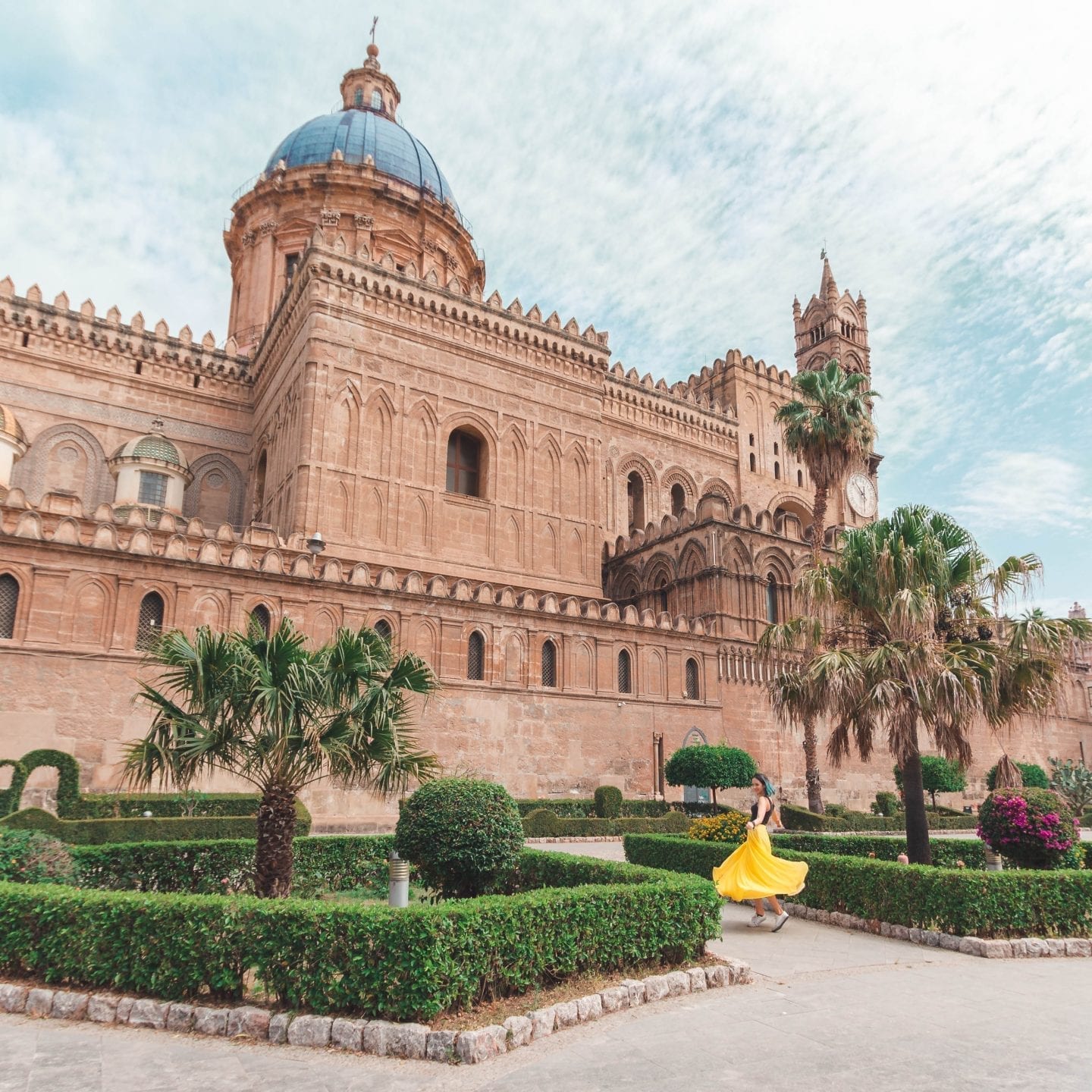 Step 1: You need a job that doesn't chain you to a desk in a set location. Want to find out more about how to ditch your desk? I've written a guide on how you can become a full-time digital nomad.
Step 2: Travel.
I know travelling sounds like the easiest part, but there's a bit more to it than just booking a flight to a destination and living your best life.
When you're a digital nomad, you're not on permanent holiday. You still need to put in those 8-hour days to make an income just like everybody else.
And that's where digital nomad retreats come in.
The Benefits of Going on a Digital Nomad Retreat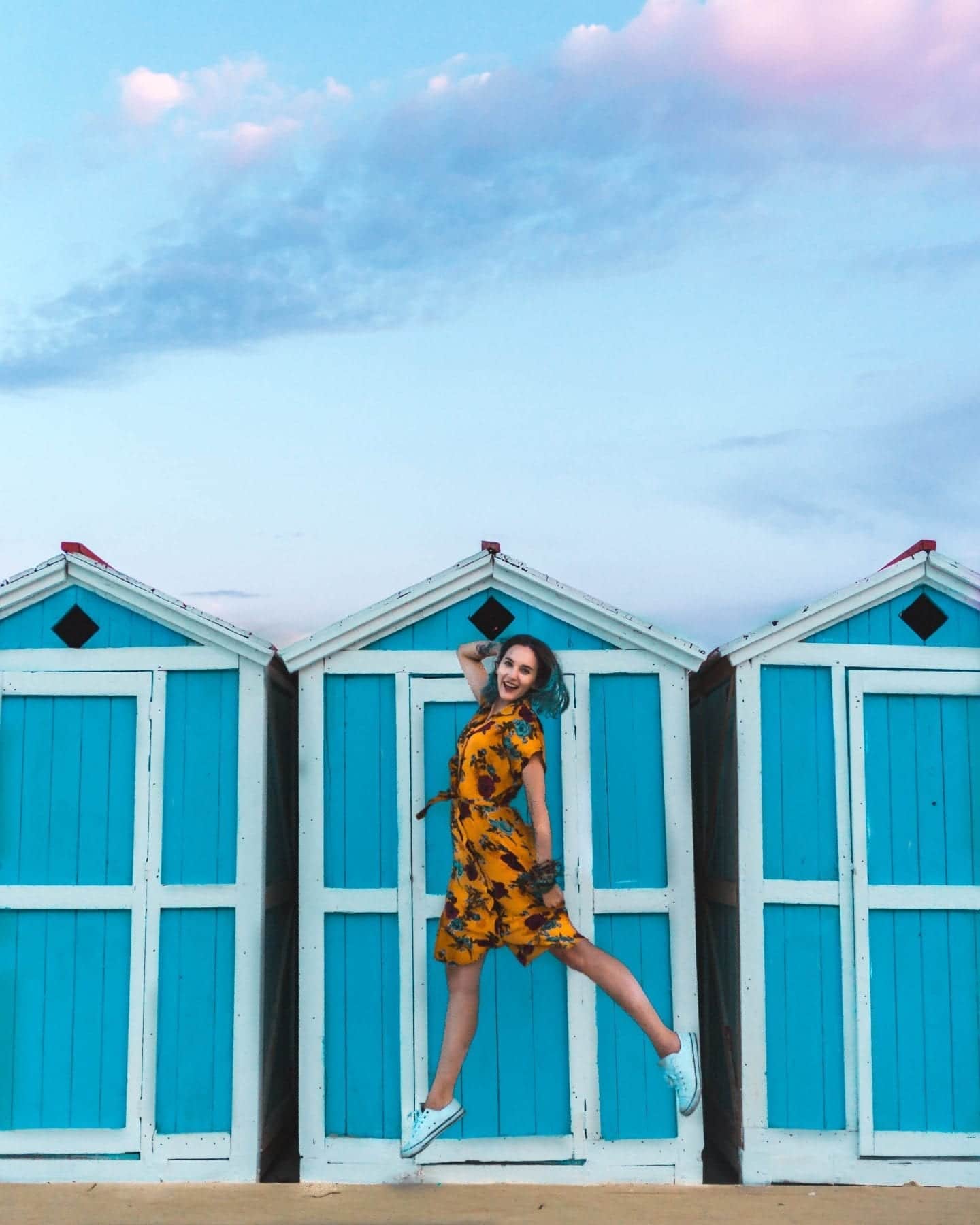 All the logistics of planning a trip become someone else's problem. You don't have to worry about finding a co-working space, booking accommodation, organising transportation from the airport or even buying a local sim card.
The only thing you have to do is show up.
BONUS: Signing up for a digital nomad retreat means you won't be alone.
You'll have 12-20 new friends from all over the world that you can learn from, go on adventures with and eat as much gelato as you can handle.
When you work remotely and travel solo, it can be isolating, not only socially but also for your professional development. By signing up for digital nomad retreats, you get to expand your network and pick up tips on how to run your business better.
It's this priceless advice that got me interested in cryptocurrencies, helped me grow my Instagram account from 2k to 10k followers in 4 months and even landed me a new client.
What You Can Expect From A Digital Nomad Retreat in Sicily with PACK
This is my SECOND digital nomad retreat with PACK.
Last November, I hopped on a plane to Bali with them and had no idea what to expect. I wasn't even sure if I was going to like the idea of a co-working space. After all, I had spent the last ten months quietly bashing away at my keyboard in solitude, and now there was going to be other people.
EW.
But it was the farthest thing from "ew". I loved the co-working space. I also realised that I missed my fellow humans and quickly realised the benefits of participating in digital nomad trips.
Fast forward to June 2018, and I'm back with the PACK crew in Palermo, Sicily!
The Apartments
The major difference between the Bali and Sicily PACK trip is the accommodation options.
Instead of staying in a villa, had co-living Sicilian apartments. Located in the heart of Palermo, everything you could want is within walking distance.
Need to buy some groceries? Take a 5-minute walk down the road.
Want someone else to cook your food? Choose from the dozens of restaurants, eateries and cafes sprinkled throughout the neighbourhood.
Planning a trip further afield? Hop on the bus to Mondello Beach or head to train station and visit Cefalu for the day.
The apartments have everything you need. There's cutlery, pots and pans, a fridge, washing machine and even complimentary coffee. But most importantly, there is hot water, and Sicily isn't in a drought like Cape Town.
Goodbye 10-second showers and hello to not standing in a bucket to collect grey water.
What I liked most about the apartments is that it made Palermo instantly feel like home. I was in a building with locals, not living a bougie AF life in a hotel. It felt more authentic and gave me a glimpse into everyday Sicilian life.
I wasn't only seeing the city through the veil of tourism.
It's one of the things that I love the most about being a digital nomad. You're not constrained to a 2-week holiday period, and you get to explore beyond the top sights of a destination.
**The accommodation options for the next Sicily trip might not be c0-living apartments**
The Co-working Space
PMO Coworking is one of two coworking spaces in Palermo and is located on a pedestrian street, lined with restaurants and trendy cafes.
Inside the co-working space, there's tons of natural light.
Why am I bringing up such a random fact?
Because according to the National Renewable Energy Laboratory, the effects of natural light have a massive impact on your productivity and health.
It helps to regulate sleep patterns, boost the regulation of Vitamin D, serotonin and melatonin in your body, so you don't get sick and increases mental alertness.
And of course, natural light is great for selfies.
But besides improving your Insta-game, PMO also offers free cappuccinos, a personal locker, private meeting rooms and super fast WiFi.
I also used PMO's address to get my Sudio wireless headphones shipped to me from Sweden. The front desk signed for my package and made sure I received it when I came into work.
Can't complain about great service like that!
What's Included in PACK's Trip Cost:
Airport pick-up and drop-off.
Welcome dinner.
Half day boat trip.
Weekly PACK skillshare sessions.
Pasta making workshop.
Bus tickets.
SIM cards with data and minutes.
The membership fee for the co-working space.
Accommodation.
What To Do In And Around Palermo, Sicily While On A Digital Nomad Retreat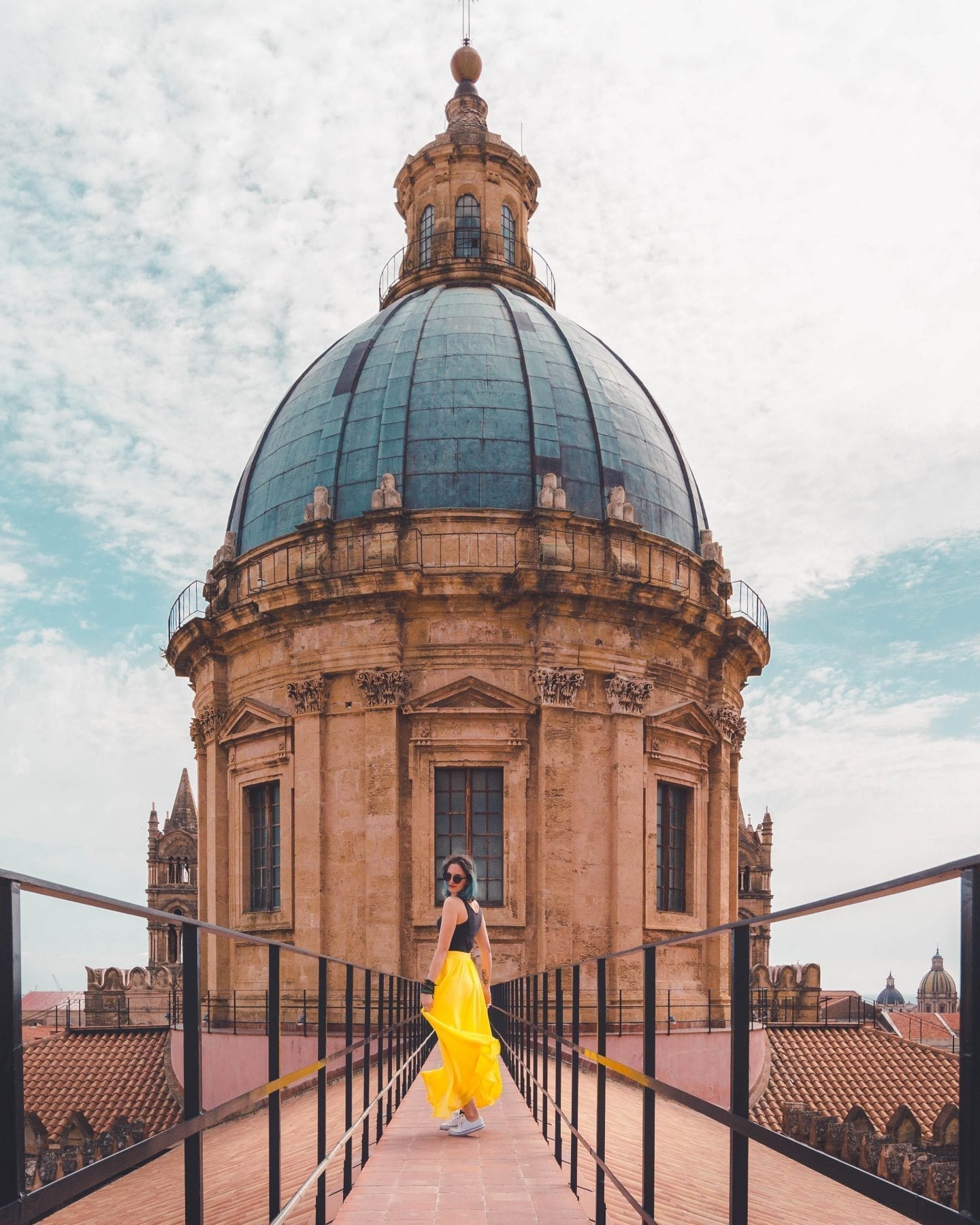 Palermo, Sicily is a city for culture vultures, history buffs and foodies.
It's full of ancient architecture, a vibrant art community and is only a short bus trip away from beaches with crystal clear Meditteranean waters.
Here are some of the things the PACK crew and I got up to in between our workloads:
Palermo Tourism has multiple free walking tours for people under the age of 35.
Potluck dinners on Mondello beach.
Visited some of the 365 churches in Palermo (my favourite: Palermo Cathedral).
Day trips to the quiet beach-side town of Cefalu.
Hiked Mt. Etna for sunrise.
Boat trip around Mondello Bay.
Pasta making workshop.
Weekend trips to the islands of Ustica and Favignana.
A street food tour.
A day trip to the Roman ruins in Agrigento.
Is a Digital Nomad Retreat Right For You?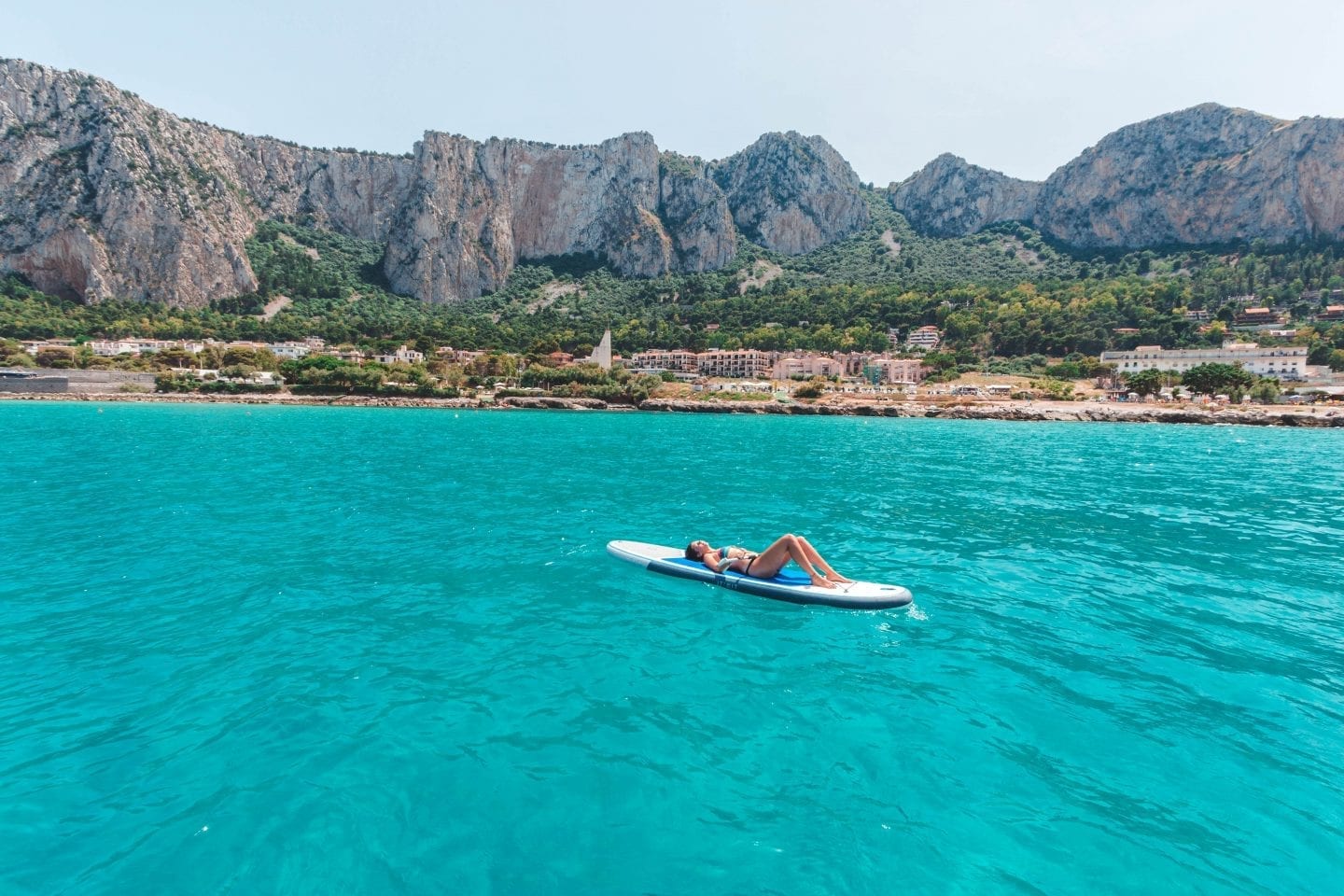 Whether you've just started your digital nomad journey or you're a seasoned remote worker, you'll find value in PACK's retreats.
But if you don't have a job that lets you work from anywhere, it's not the right trip for you – yet.
Learn more about making money while travelling the world and download a PDF of my favourite remote job board sites!
[convertkit form=5250767]
Thanks to PACK for sponsoring my stay and inviting back for another digital nomad retreat!
Want to learn more about becoming location independent and travelling the world? Check out my other digital nomad posts!
Did this post inspire you to go on a digital nomad retreat? Save it to refer to later on Pinterest!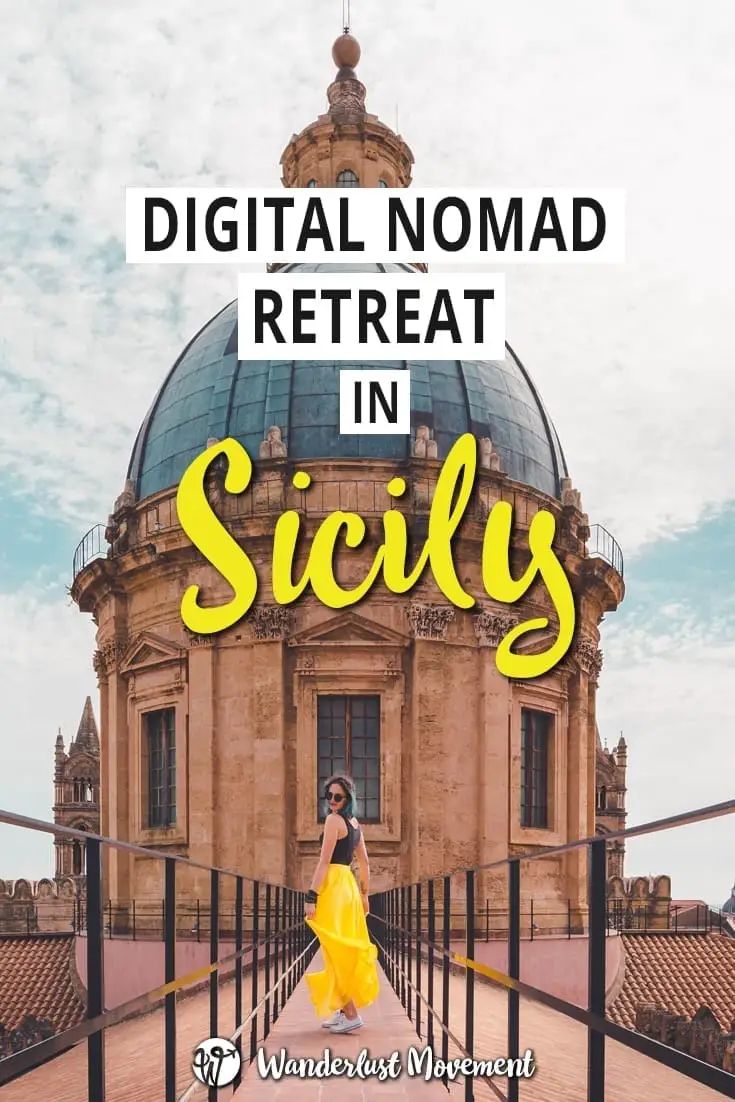 Thinking about ditching your desk and joining a digital nomad retreat? Here's what you can expect from a 4-week trip to Sicily, Italy with PACK.