Last Updated on June 30, 2020 by lauren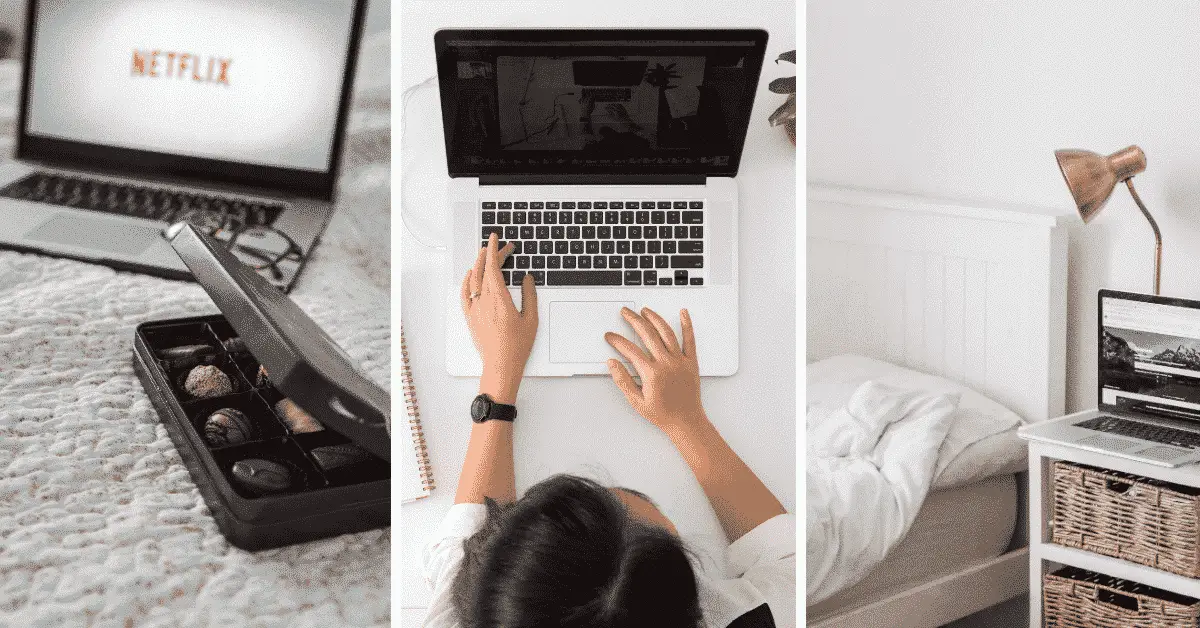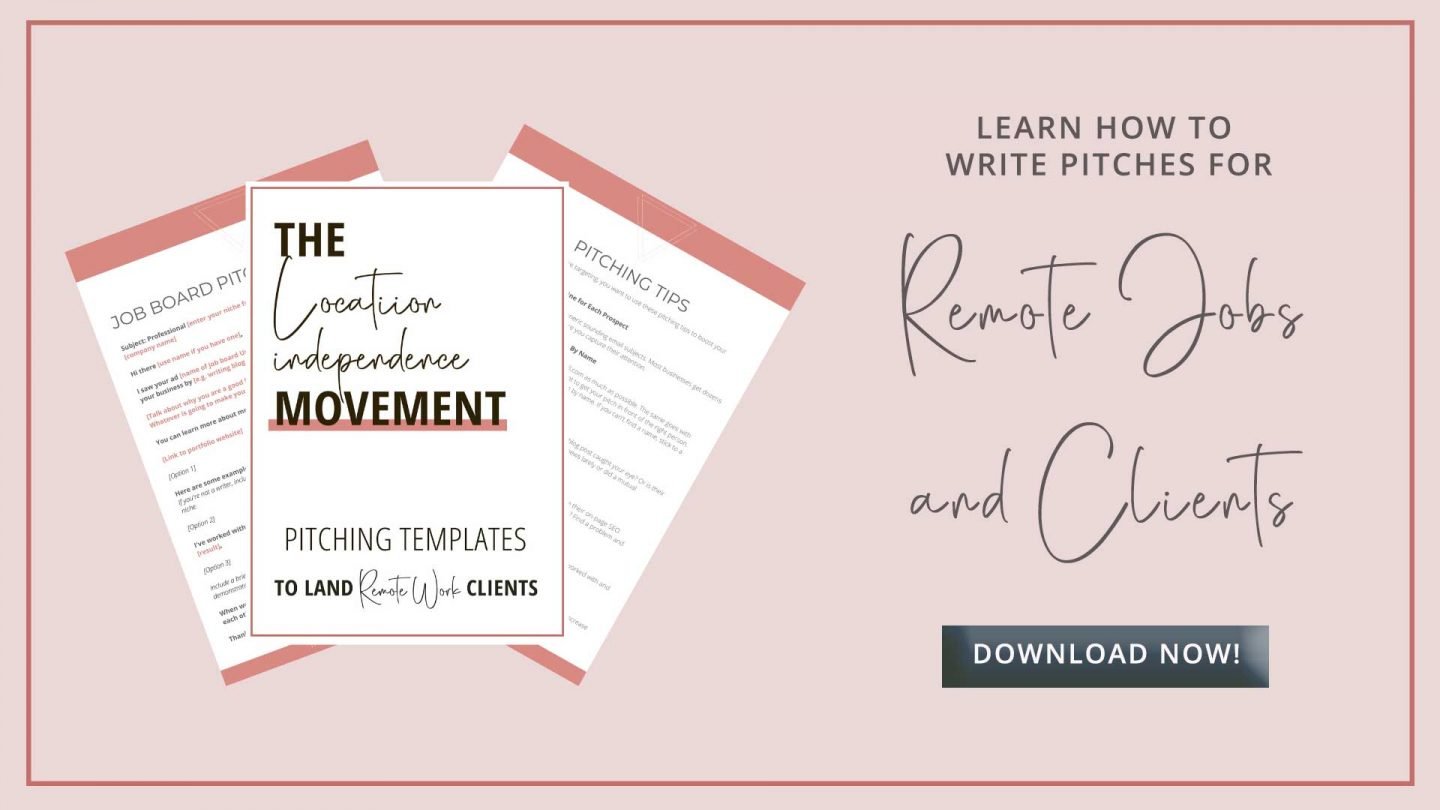 So, you want to work from home? Or maybe you find yourself joining the ranks of remote work against your will?
Before you head to the beach with your laptop, sipping on mojitos and Instagramming #officewithaview (you know, that cliche post allllll digital nomads make), there are a few things you need to know.
And if you've already traded in your daily commute for the couch, I'm going to give you some reassurance that what you're going through is a universal experience.
You're not crazy.
Forgetting to shower for a week is 100% normal and a rite of passage.
Here are 16 things no one tells you about working from home!
1. You'll Develop a Close Bond With The Fridge
Here lies Lauren's abs. Sadly missed and always remembered.
When you work from home, the delicious items in your fridge are only a few steps away from your desk.
And before you know it:
You've officially joined the second breakfast club
Brunch is a thing you do unironically
You can no longer exist without pre and after dinner snacks.
---
2. There's Less Laundry But More Dishes
Some days, you'll get ready for work and others, you'll wear the same set of pyjamas until 6 PM, shower, and then put on a new set or the same ones.
The upside: Your laundry load is lighter.
The downside: You nasty.
While you'll spend less time washing your clothes, the dishes in your sink are a different story.
With frequent trips to the kitchen to check on your avos and if there's anything exciting in the fridge that you missed, you'll have way more dishes to wash.
Especially if you're the type of person who can't use the same coffee cup throughout the day.
*cough* my mom *cough cough*
---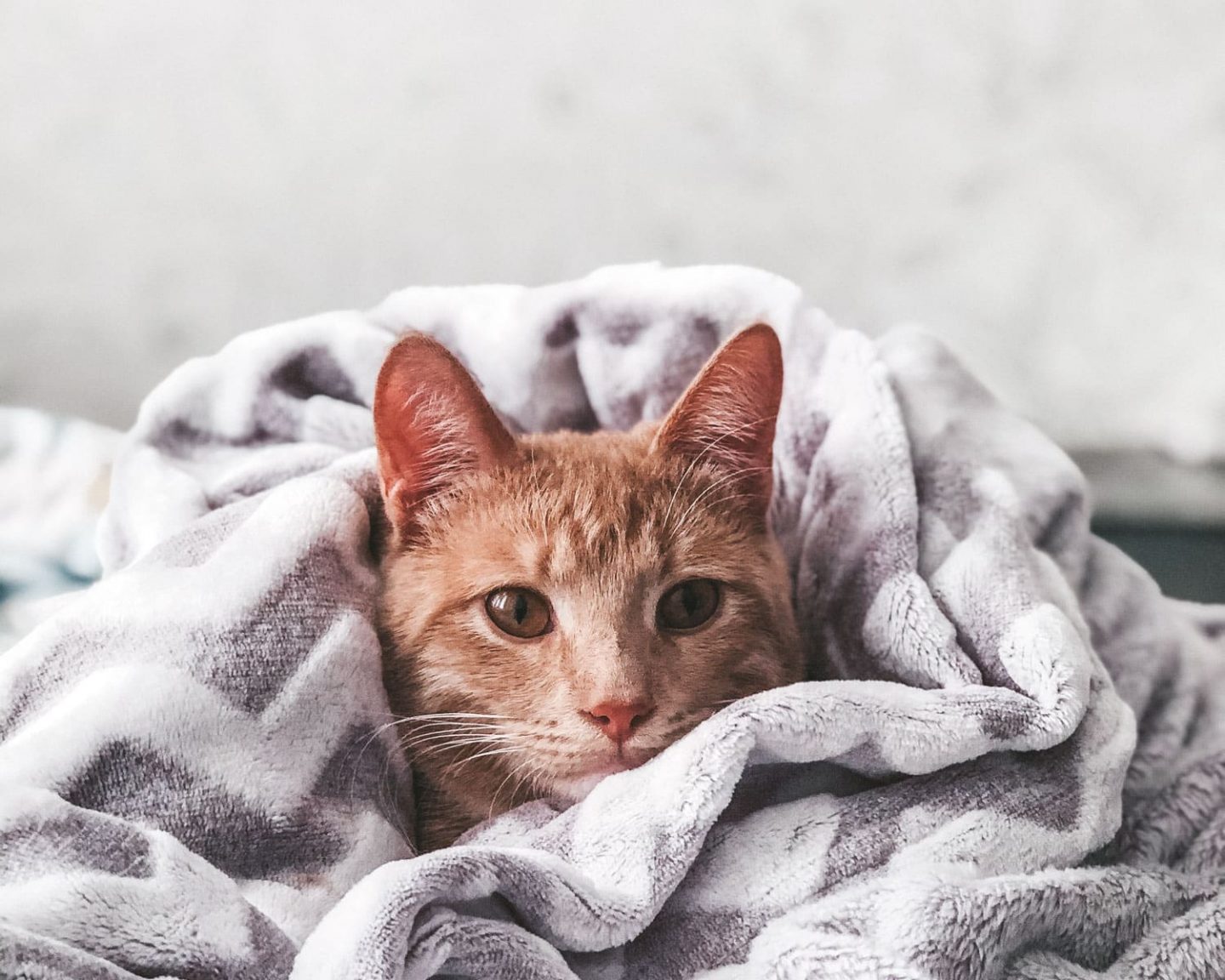 3. The Struggle of Leaving Your Bed is Real
I mean, why would you want to leave your bed!?
It's warm and cosy. You can pull the blanket around your head and pretend the outside world, and your boss doesn't exist.
Plus, there's so much you can do without letting your feet touch the floor.
You can:
Binge a whole series of Netflix (who else is addicted to Love Is Blind?!)
Check your emails, delete the spam and ignore any that require a response.
Eat snacks (if you don't keep treats on your bedside table, remote work will change that).
But despite having good intentions to work from bed, it doesn't end well.
YouTube or Netflix eventually makes its way onto your screen, and before you know it, the end credits are rolling for some movie you barely remember watching, and there's popcorn in your hair.
Read More: 10 Tips For Working From Home To Maximise Your Productivity
---
4. You Realise You Might Actually Like People
One of the perks of working remotely is that you don't need to see other people.
If you have major Taurus/introvert energy like me, staying at home with snacks and not another soul in sight is pure bliss.
But there will come a point where you'll out introvert yourself and realise that socialising with the rest of the human race isn't that bad.
And you should probably leave the house (unless you're in lockdown).
---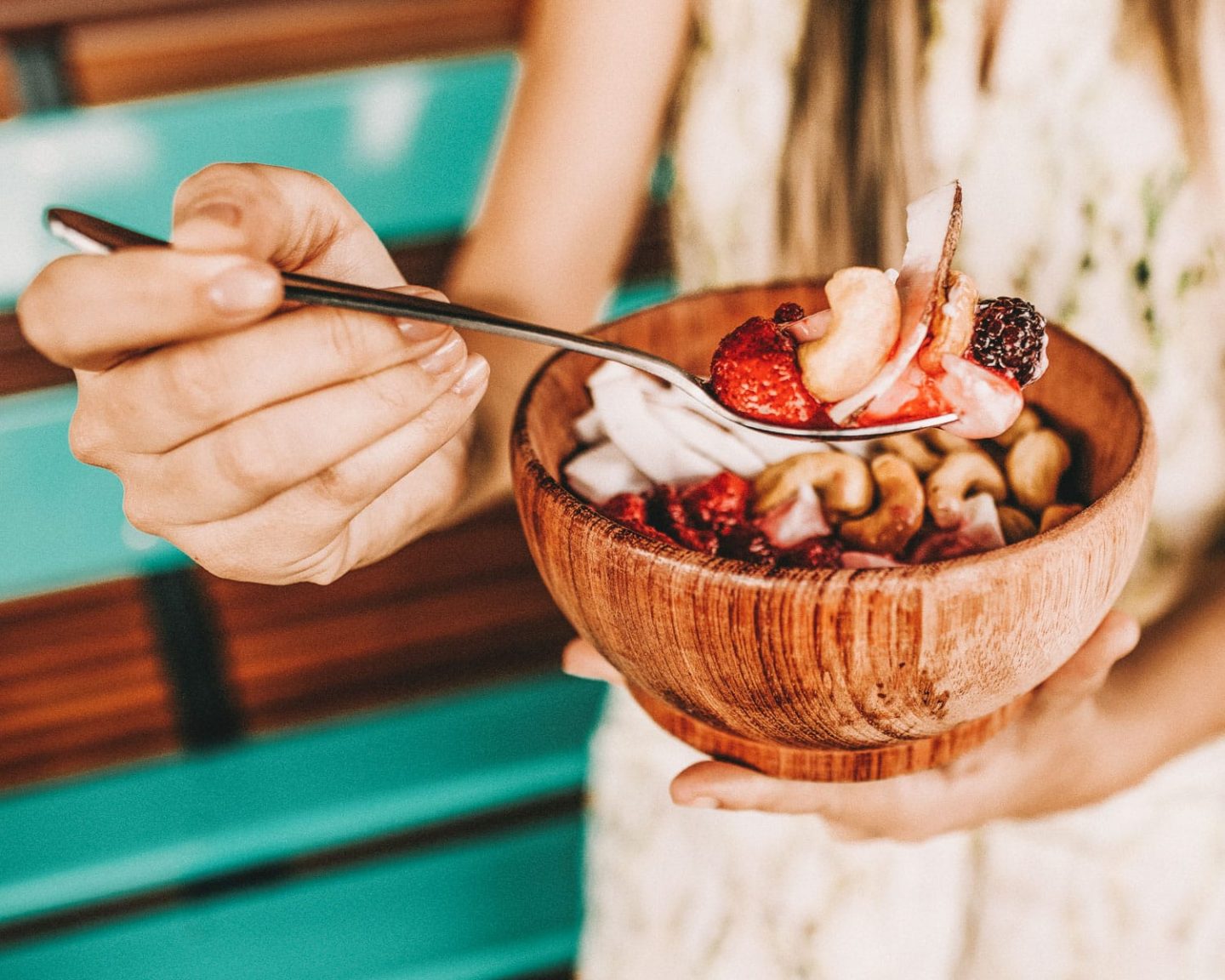 5. You've Unlocked New Levels of Procrastination
Anything that helps you avoid sitting down and opening your inbox is your new favourite hobby.
All of a sudden, places you hardly spent time in (like the kitchen) are a fun place to hang out. You're watching cooking videos on Youtube, churning out Insta-worthy banana bread and showing off your acai bowl design skills.
Plus, your house has never been cleaner.
You're finally getting to those things on your to-do list that you were always putting off (like cleaning those filthy gutters), and you're on top of your dish-washing duties.
---
6. You Can Design Your Life to Get into Flow
What no one tells you about working from home is that you finally have the time to figure out what routines work for you.
Are you a night owl who loathes crawling out of bed before noon?
Do you want to read a chapter of a book before work?
With the morning commute a distant painful memory, you can experiment with what is going to get you into an optimal state of flow.
For example, you can:
Start your day with a yoga session and a pipping cup of coffee.
Join the 5 AM Club and see what all the fuss is about.
Spend an hour on self-care and take your time cooking up a delicious plate of pancakes for breakfast.
---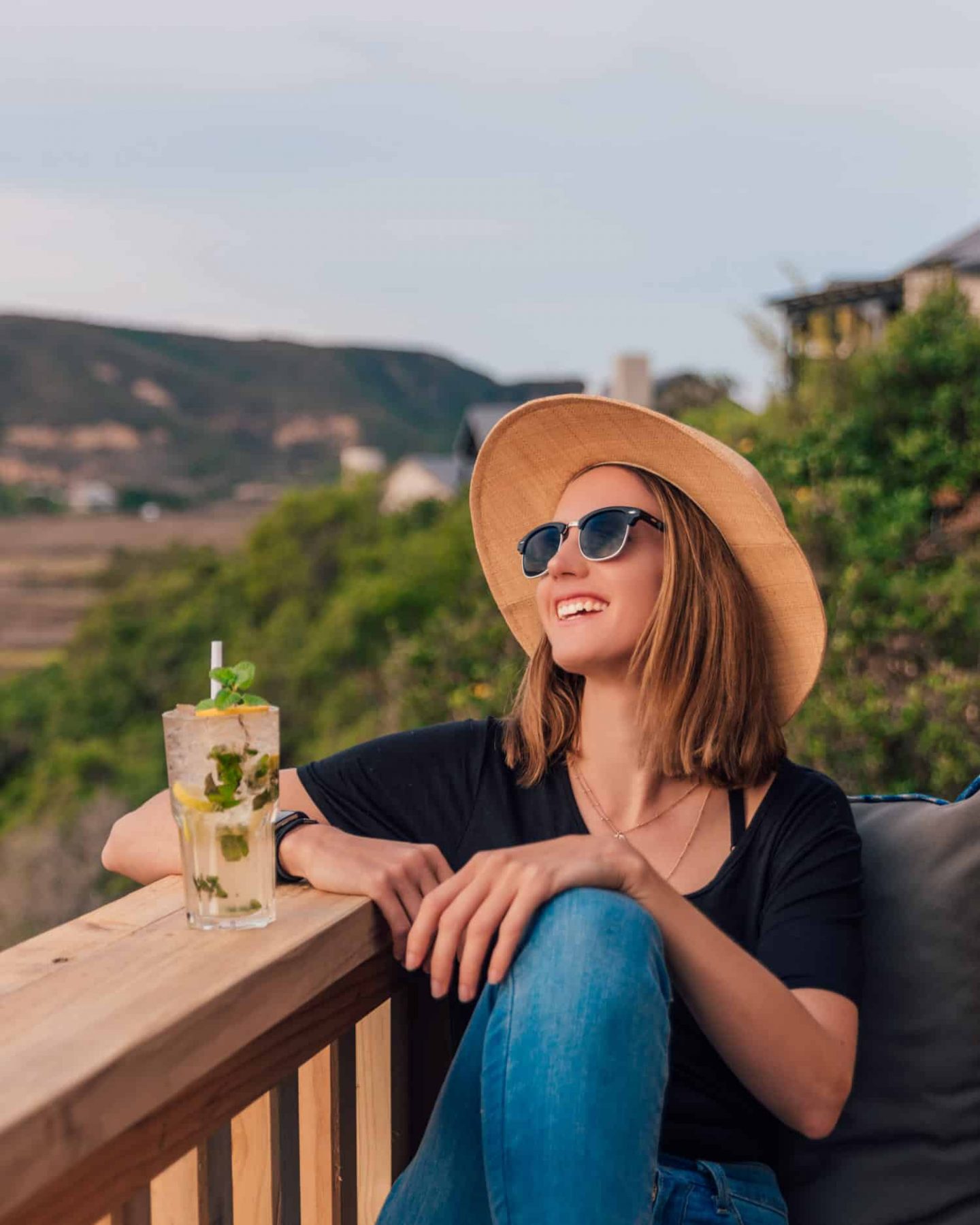 7. Airport Rules Apply 24/7, and That Becomes a Problem
The biggest selling point of remote work is the freedom, but it's also what people struggle with the most.
Suddenly, all the rules you had in the office go out the window:
Pants are optional.
Showering depends on your mood.
It's 5 PM somewhere.
You can eat cereal for all your meals.
It's totally acceptable to unleash your inner Tom Cruise and dance around in your socks and underwear.
But like Spiderman's uncle once said: "With great power comes great responsibility".
If you don't want to give up the new perks of the job, you need to wrangle your freedom into submission and re-commit yourself to sitting down and getting shit done.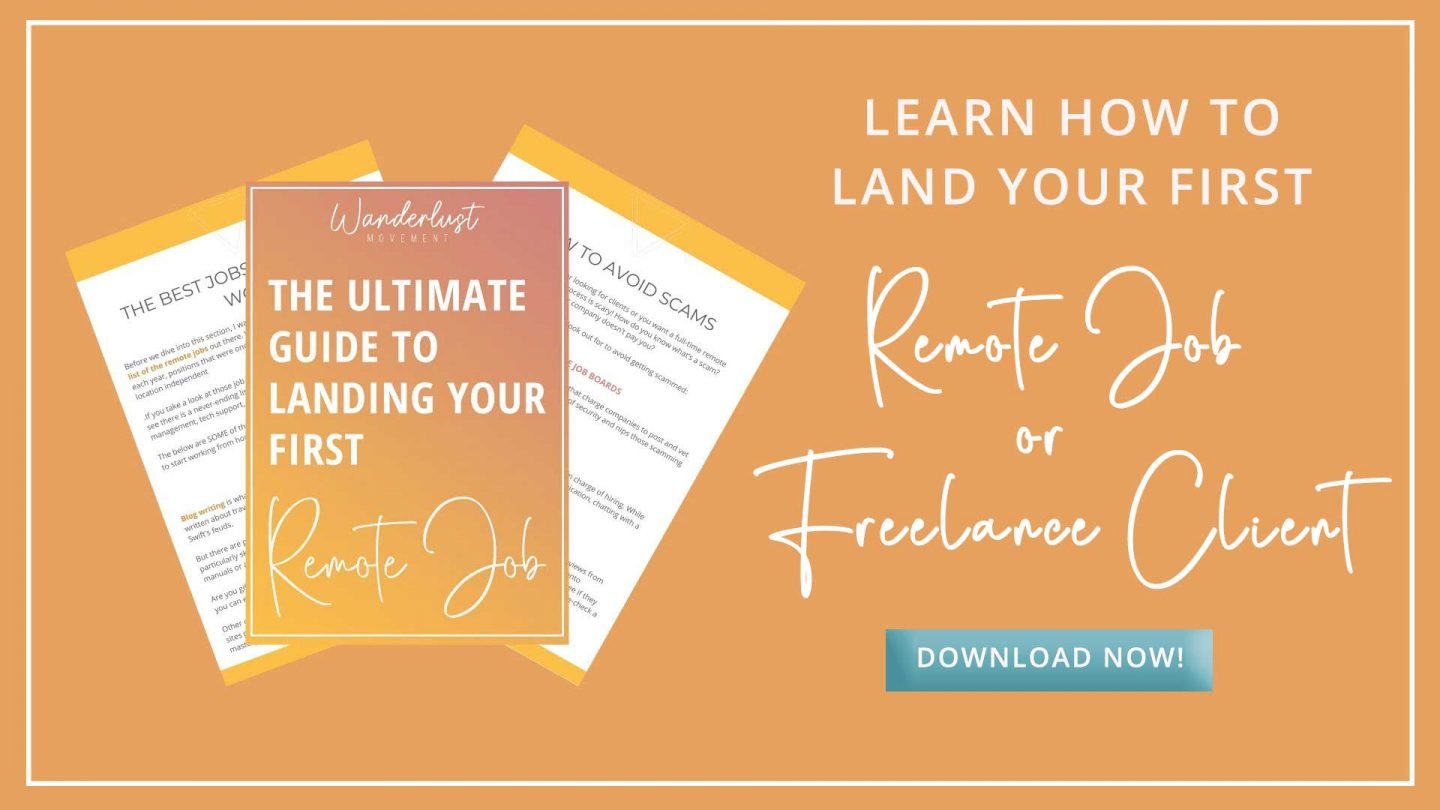 ---
8. You'll Save Money (& Spend More Money)
When you become location independent, your daily expenses change.
You no longer have to fork out money for:
Petrol (your tank will last you way longer).
Tickets for the Gautrain or Uber and taxi fares.
A work wardrobe.
Fast food or Uber Eats (you can make lunches at home and save some $$$).
But while you will save in some areas, you'll have a few new expenses cropping up.
For example:
If your company doesn't pay for your Wi-Fi, you'll need to upgrade to uncapped.
Your monthly electricity bill is going to reach new heights.
You might need to splurge on monthly software subscriptions.
But the real tragedy? You can no longer leech off the office supplies, the free coffee and all the birthday cake.
Read More: How I Earn Money Online as a Digital Nomad
---
9. Your Work-Life Balance is Wack
One of the toughest challenges you'll face at home (besides resisting the lure of the fridge door) is how to turn work off.
It's hard AF to fully relax when you know there's work to be done and your laptop is only arm's length away.
But what's the point of working from home if you're going to chain yourself to the desk? You've got an entire Netflix catalogue to get through, and that's not going to happen unless you put down the laptop and make your way to the couch.
Read More: How to 'Unplug' From Work: Tips for a Healthy Work/Life Balance
---
10. You Realise How Much You Miss The Office Gossip
With no day-to-day office gossip, you start to get your drama fix from unlikely sources.
I eagerly wait for my boyfriend to come home to find out what happened on the latest episode of The Game of Corporate Thrones.
Who got fired?
Why did Tracy storm out of the office and quit?
How the hell is Stacy getting away with dating two guys from different departments??
What do you mean no one got their salary on time!?
The Kardashians have nothing on the epic highs and epic lows of work politics.
Read More: 20+ Work From Home Essentials That Will Make You Feel Like a Boss
---
11. You're Not as Organised as You Think
You may think your organised – until you start working remotely.
All of a sudden, there are flaws in your systems that leave you wondering how on earth you've ever managed to meet a single deadline in your life.
While the office has distractions like watercooler talk, your house has plenty of things to keep you preoccupied.
I mean, how can you resist playing with your pet?
Plus, your boss isn't around to catch you stalking your ex-boyfriend's profile or judge how often you get up for your toilet/smoke/coffee breaks.
Besides, you can always do that report later. You just need to watch one more episode of Love Is Blind and then you'll be able to concentrate. Promise.
Read More: Best Tools for Freelancers: What You Need to Run Your Online Business
---
12. You Are The One DJ to Rule Them All
What are the two pet peeves keeping me far, far away from a desk job ever again?
Other people's awful taste in music and 94.7 FM.
When you are working remotely, that annoyance is gone.
You can blast Bach at full volume. Listen to binaural beats to boost your productivity. Sing your heart out or listen to your favourite podcast.
The best part? No headphones required.
---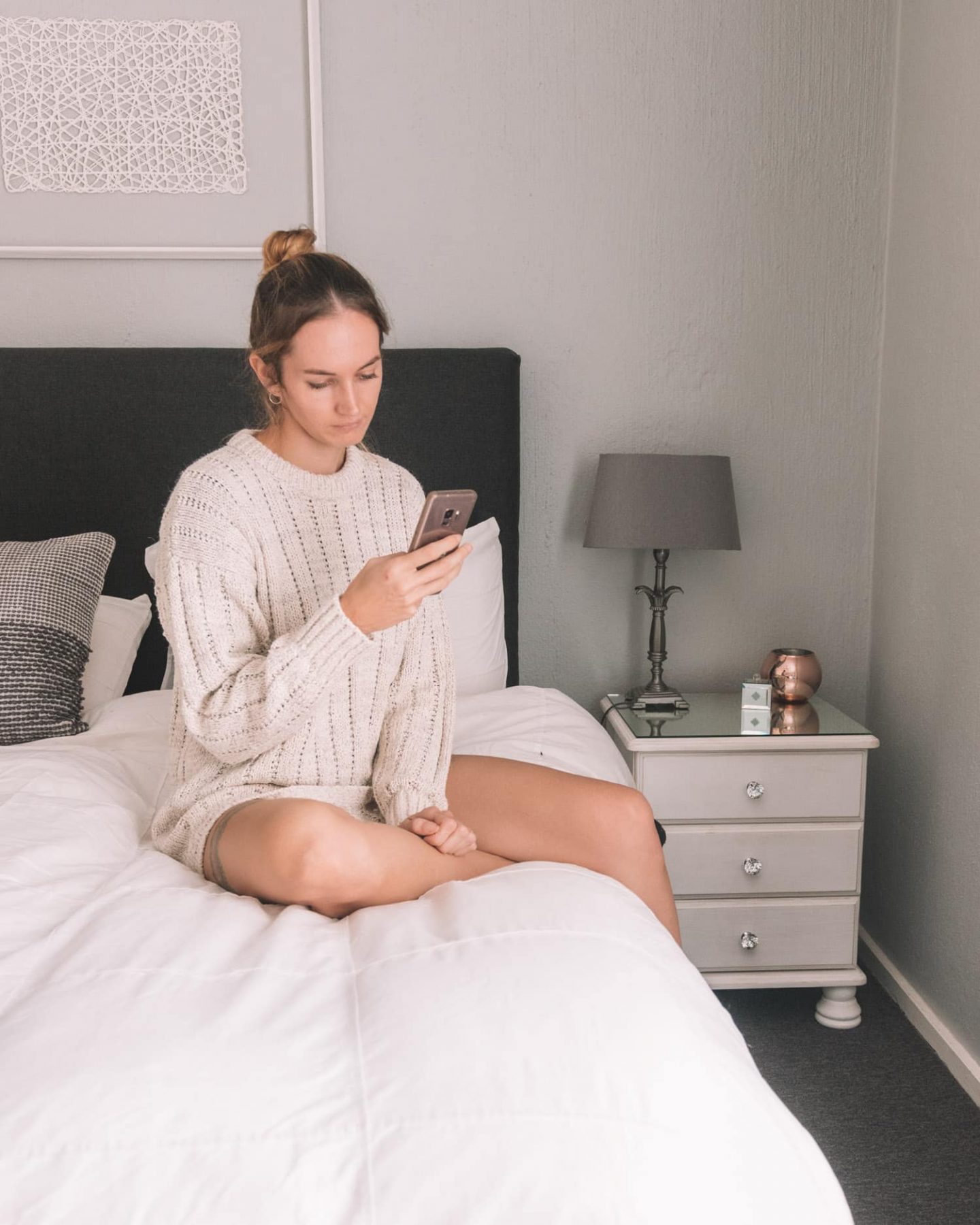 13. Your Clients Get a Little Too Friendly With Your Whatsapp Number
Boundaries? Is it me you're looking for?
For some reason, when you work from home, your clients, boss and co-workers think you're always reachable.
In my third month as a freelancer, I fired my first client for Whatsapping and Skyping me multiple times at 2 AM (she knew I didn't live in the same timezone as her).
Read More: 10+ of the Best Side Hustles for Introverts
---
14. The Internet Doesn't Have Your Back
In your greatest hour of need, the Internet will leave you high and dry.
Have an important sales call that can make or break your career? The West Africa undersea internet cable will break.
Is your boss Skyping you in 5-minutes for your monthly catch-up or salary review? Web Africa is down for maintenance.
Want to run out to the nearest cafe to leech of their Wi-Fi? Eskom strikes again, and load shedding is back for another week.
---
15. Your Daily Step Count Goes Out The Window
Your goal of walking 10,000 steps a day? That's a distant memory, my friend.
There will be days where you'll struggle to walk 1000, sometimes even 100 steps.
It doesn't matter if your FitBit is buzzing at you every hour to remind you to walk 250 steps. Pretty soon, you become numb to the sensation and getting up for a cup of coffee is the extent of your daily exertion.
---
16. Working From Home is Not for Everyone – and That's Okay
Perhaps the top thing no one tells you about working from home is that you might absolutely hate it.
Maybe you miss the buzz of the busy office and catching up with your fellow cubicle homies. You might lack the discipline to focus when your couch is in such easy reach or maybe you need the fear of your boss walking past to stay productive.
Whatever the reason, it's totally okay if remote work isn't for you.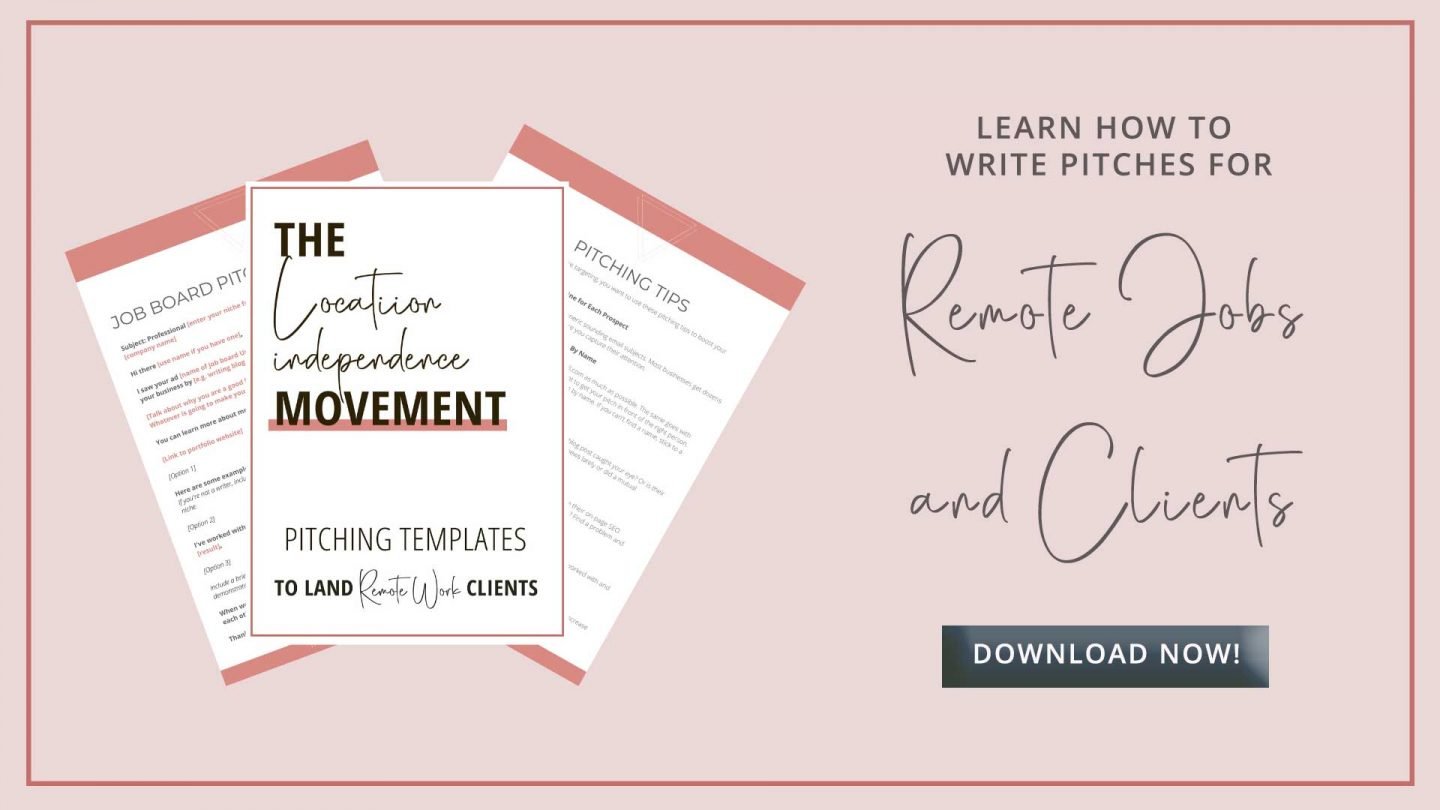 ---
Did I miss anything that no one told you about working from home? Hit ya gurl up in the comments and let's discuss!
---
Psst…Want more remote work and location independence tips? Check out my other posts:
? If you like it, then you should put a pin on it! ?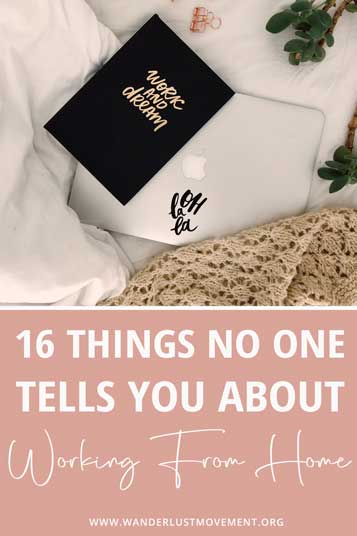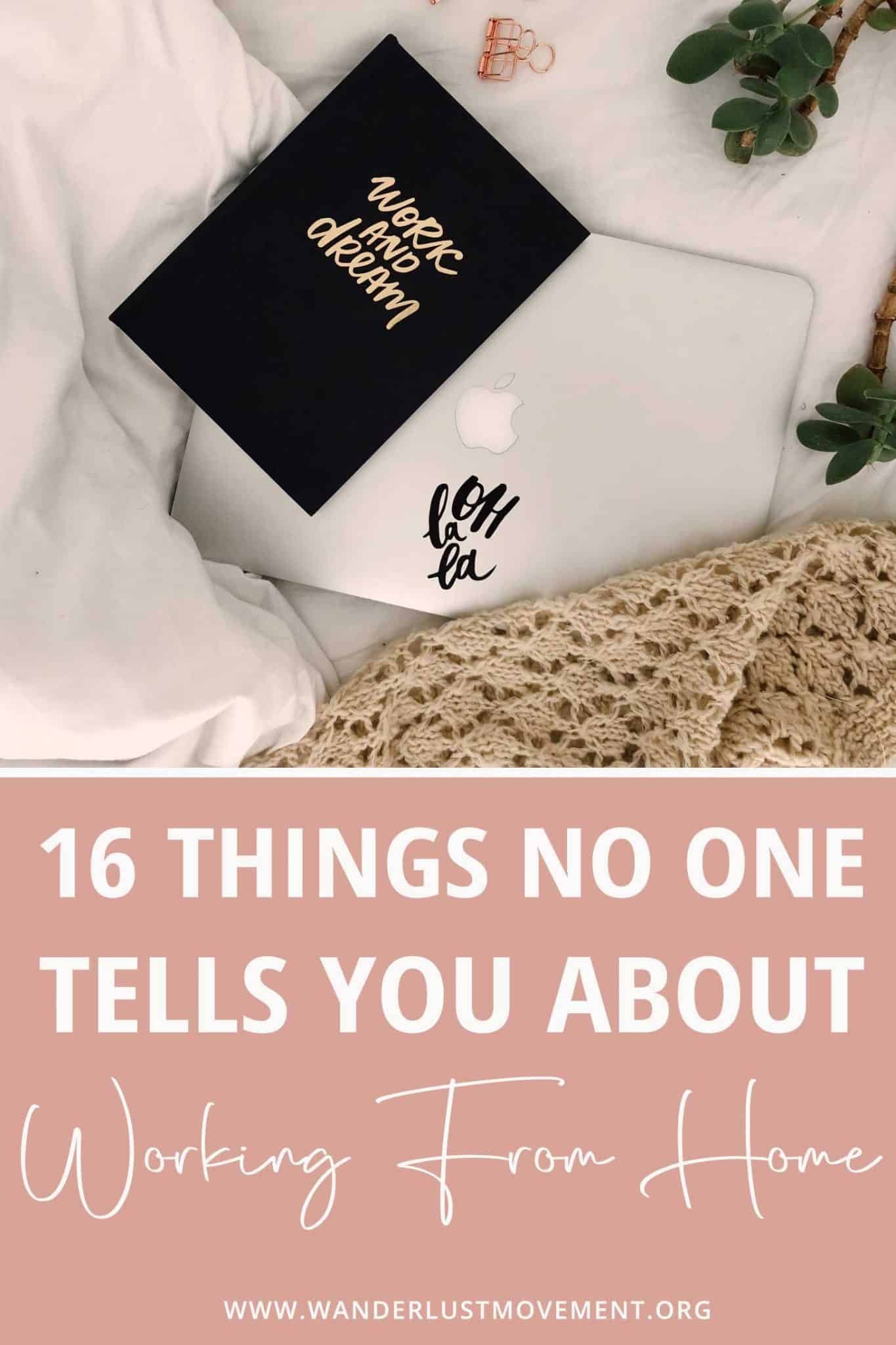 Remote work is fun and all - but there are a few things no one tells you about working from home - like how much you'll bond with the fridge.