Last Updated on October 10, 2020 by lauren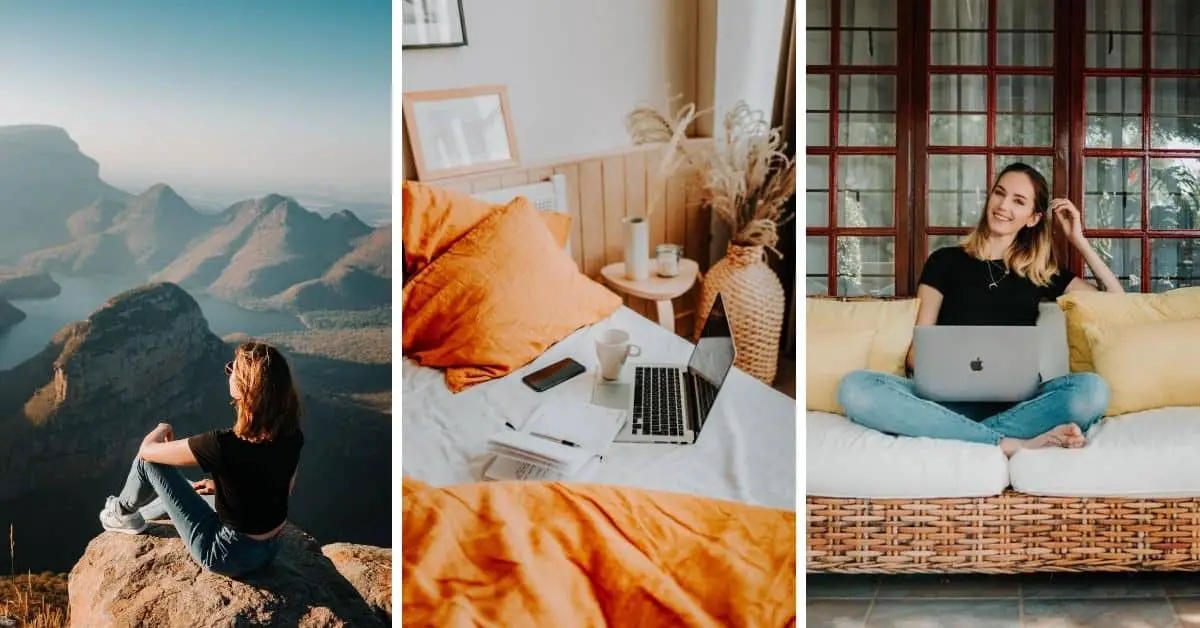 Before I started my freelance writing business in 2016, I was a slave to my desk job.
I had to wake up at 5:50 am to get ready and leave the house to avoid the traffic. It took me 20 to 30 minutes to drive to work, and then there was all the dull watercooler talk on top of work that bored me to tears.
Sound familiar?
The good news is that you can ditch your desk and join the ranks of successful freelance writers around the world.
You just need a game plan. A map showing you what you need to do to unleash your wordsmith powers on the world and work from wherever you want, whenever you want.
Here's absolutely everything you need to know about freelance writing for beginners so you can travel the world full-time!
Psst…Want more freelancing tips that will help you travel the world? Check out these other posts:
What You Need to Start Your Freelance Writing Business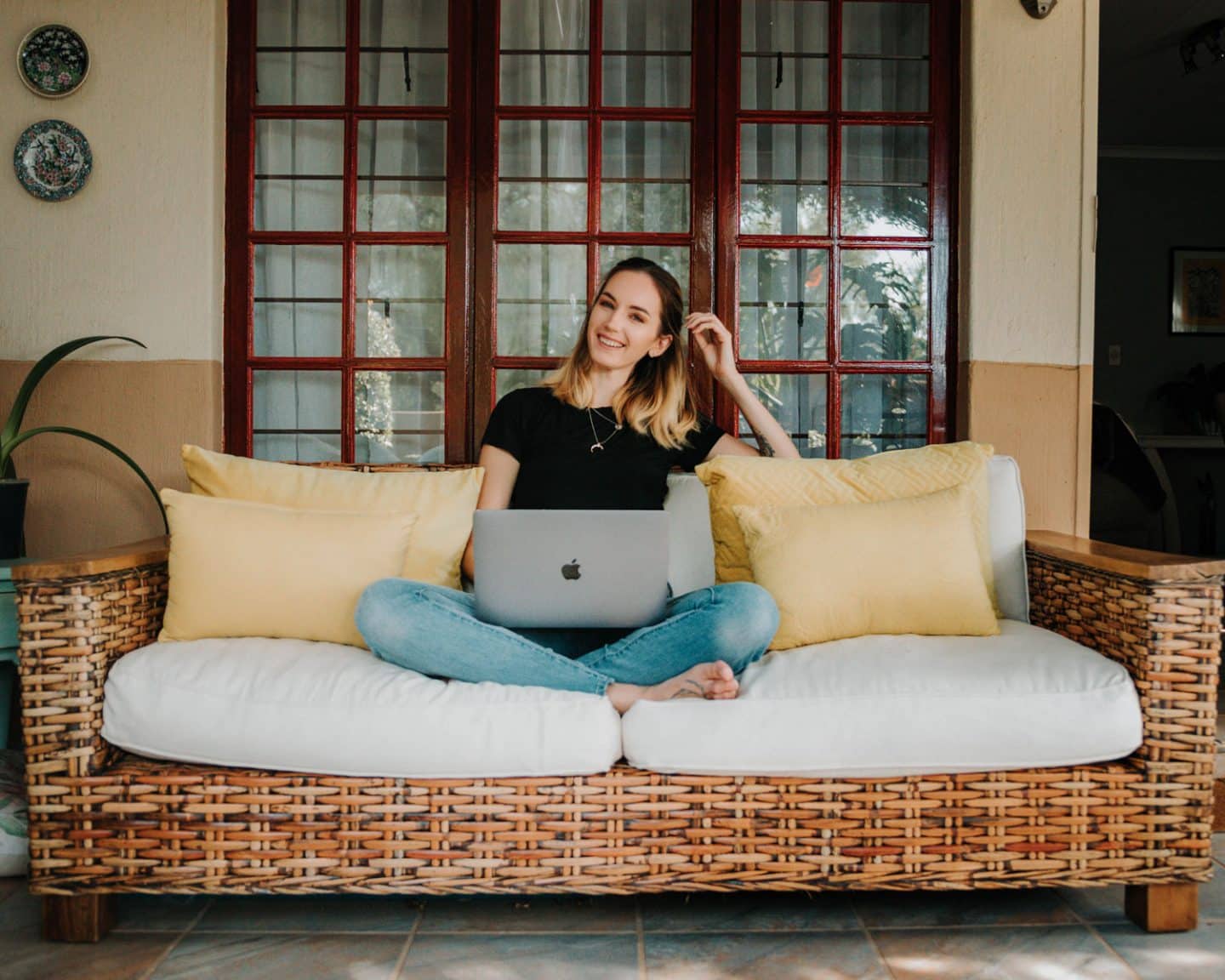 Before we get into how to get into freelance writing, here's what you'll need to start your business:
Laptop: I'd recommend getting one that's as light-weight as possible. It will make your life SO much easier and cheaper when travelling. I'm currently using a 2019 Mac-Book Pro 13-inch.
Internet: You need a stable internet connection whether you're working from home or a villa in Bali. If your internet connection is unstable, it's going to affect your work output and ability to meet deadlines.
PayPal Account:  If you want to become a freelance writer and get paid, sign up for a PayPal account. As a South African freelance writer, 90% of my business comes from my clients in the U.S. or Australia. PayPal makes it easy for me to accept payments in Dollars and transfer it to my bank account. Watch my video on PayPal if you're not sure how to use PayPal as a South African or you don't bank with FNB.
Calendly: Calendly is a free appointment scheduling tool. It's an easy way for clients to set up meetings with you. The app lets you set which days and times you're available for calls and has a built-in timezone converter.
Zoom: The free version of Zoom lets you host meetings for 40-minutes. You can share your screen, record the session and lock the room, so trolls don't ambush your meeting. I prefer it to Skype as I don't like my clients having access to me on any instant messaging service. It helps me create healthy barriers between work and my time.
Read More: Best Tools for Freelancers: What You Need to Run Your Online Business
---
How to Start Freelance Writing
Step 1: Choose a Freelance Writing Niche
What is a freelance writing niche?
"The hell is a niche, Lauren!?"
Your freelance writing niche is your speciality. It's your expertise. It's what you're super passionate about and want to be known for.
You can niche the f*ck down (shout out to all my YouTube peeps who get this reference) in the following four ways:
Industry (e.g. Finance)
Industry + topic (e.g. Investing)
Type of writing (e.g. blog posts, white papers, case studies, sales pages etc.)
Industry + topic + type of writing (e.g. Freelance finance writer who specialises in writing cryptocurrency white papers)
But before you start panicking about picking a niche, remember that you're totally allowed to change it. I've done this quite a few times over the last four years.
My freelancing niches have been:
Remote work
Digital marketing
Travel
CBD
Why You Need a Freelance Writing Niche
I know it feels like you're leaving money on the table by niching down, but it's only an illusion.
When you pick a niche, it helps you:
Establish yourself as an industry expert.
Command higher rates (because you're a fancy-schmancy specialist).
Find and attract your dream clients.
Stops you from trying to be something to everyone.
Having a hard time coming up with a niche?
Think about what you know, what you're passionate about and what you wouldn't mind learning more about. 
The whole reason you're ditching your desk and starting a freelance writing business is that you get to make all the decisions whether it's when you want to work or what topics you want to write about.
Don't torture yourself by choosing a niche that's going to make you cry, tear your hair out and threaten to throw your computer out the window.
Here are some of the most profitable freelance writing niches:
CBD
Finance
Tech
Cryptocurrency
Travel
Digital MMarketing
Heath and Wellness
Sales Pages
Case Studies
White Papers
Food
Email Marketing
Real Estate
Video Scripts
Read More: How to Start Freelancing With No Experience
---
Step 2: Create a Portfolio Website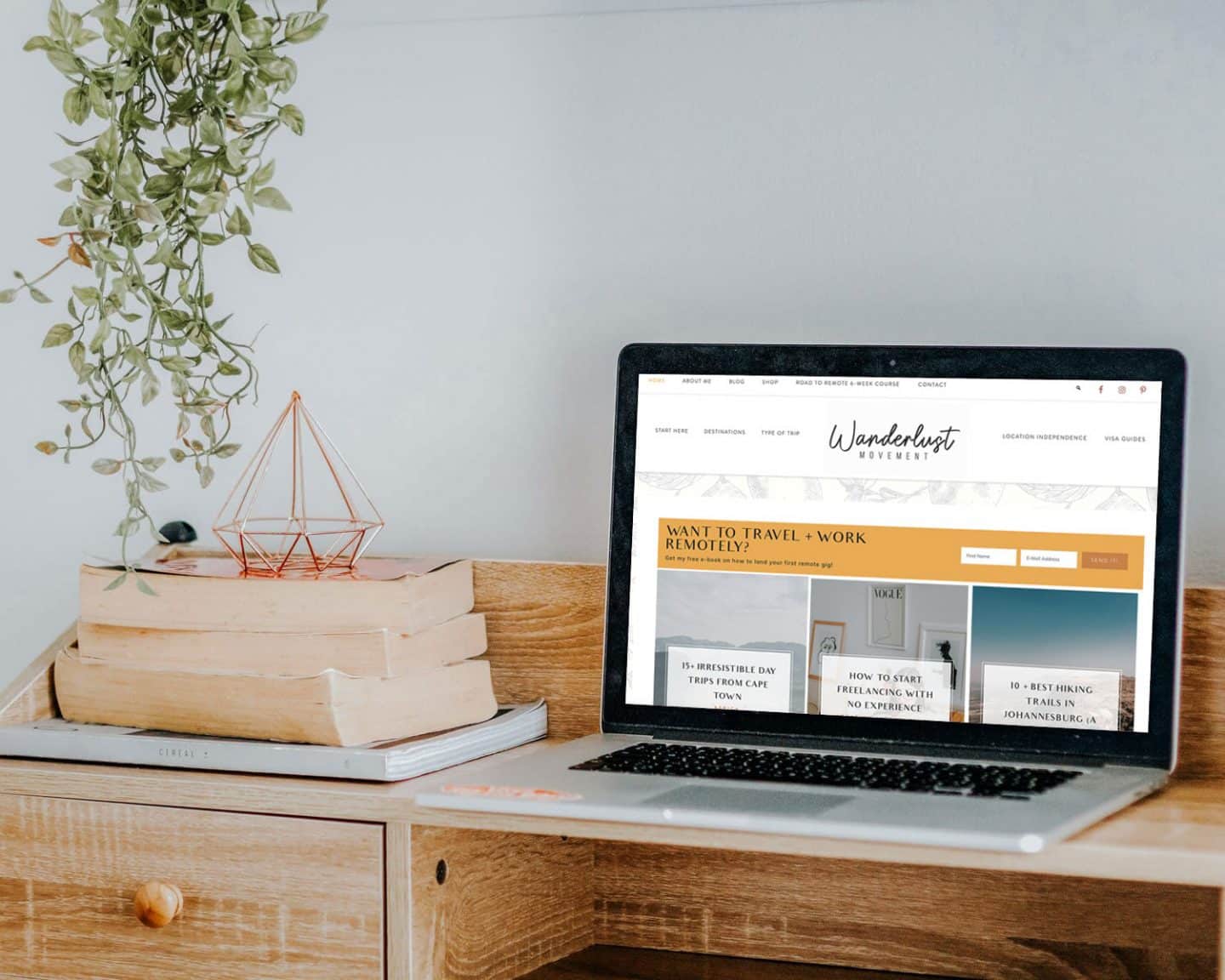 Don't have a TONNE of cash saved up to start your freelance writing business?
No problem.
The only thing new freelance writers need to spend money on is a portfolio website.
Why?
It's going to make you and your business look:
Professional
Credible
Reinforce you're an industry expert
I'd highly recommend using Squarespace for your website. It costs as little as $16 USD per month and has absolutely everything you need.
Choose from dozens of beautifully designed templates (that you can customise in seconds).
Set up a payment gateway.
Get access to analytic reports.
Follow easy-to-understand SEO practices.
Get hosting, a website and a domain from one place.
But besides the website, you need two more things for your website that cost money:
A custom domain name: I've bought all of my domains through Afrihost, but you can also get a free one through Squarespace if you sign up for an annual plan. A domain name shouldn't cost you more than R200, and you pay a small annual fee for its renewal.


A professional domain email: Squarespace helps you get a domain email with G-Suite. It costs me about $7 per month.
Once you have your website, domain name and email, you want to make sure your portfolio site speaks to your niche.
As soon as your ideal client lands on your website, that person should feel like you're an expert.
You can do this by:
Using niche-specific testimonials and portfolio pieces.
Displaying your niche above the fold and in your copy throughout your site.
---
Step 3: Where to Find Freelance Writing Jobs for Beginners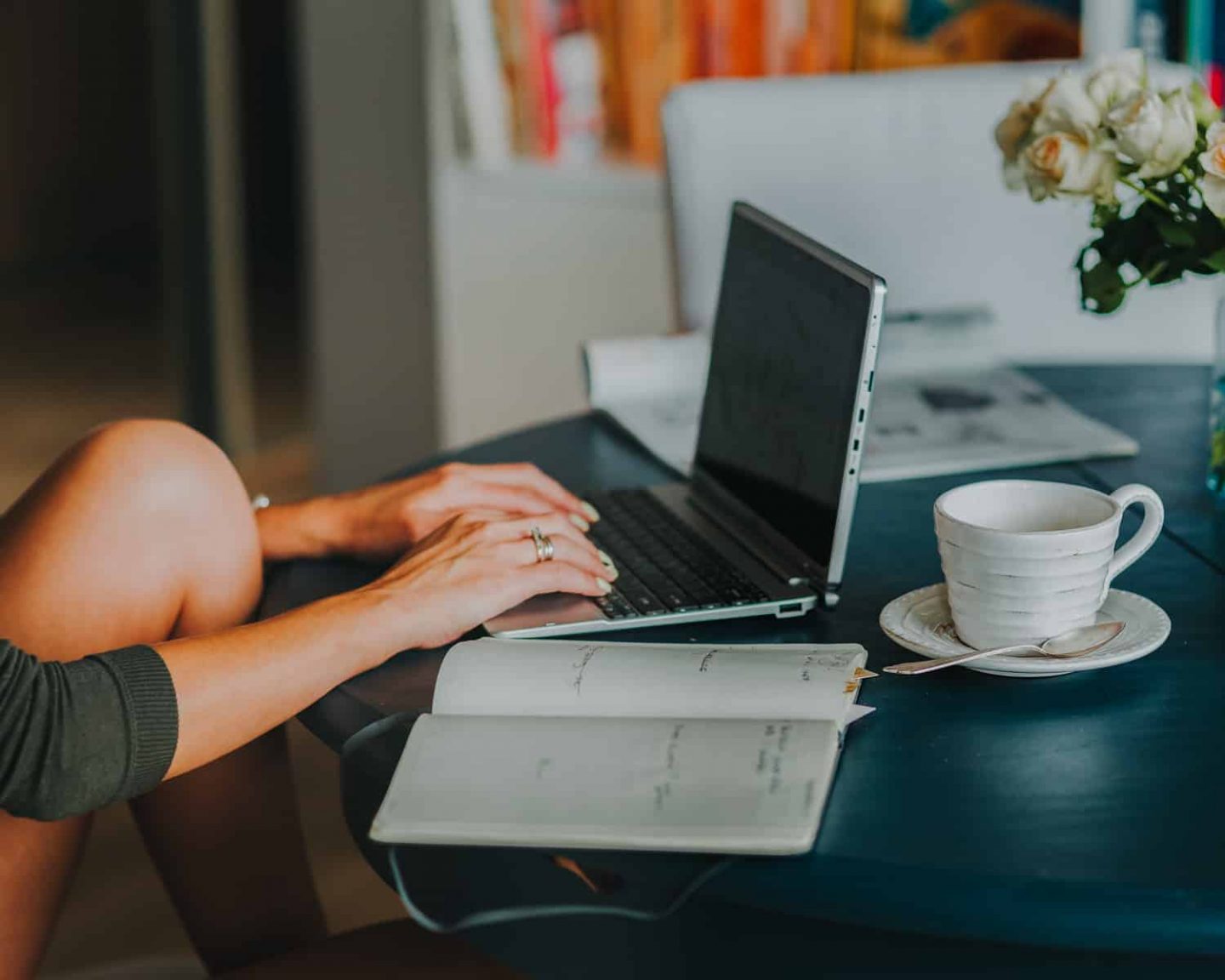 As a beginner, there are three main ways you can find clients as a freelance writer:
Job boards
Cold emailing
Facebook groups
8 Best Freelance Writing Websites for Beginners
Problogger: Problogger is an amazing resource to find freelance writing jobs for beginners. I've found some incredible high-paying clients here that pay as much as $400 per blog post.
Upwork: I started my freelancing journey on Upwork, but I hardly use the platform. When I joined the platform, it didn't require me to spend money to reply to job ads. If you're a new freelance writer who doesn't have money to burn, I would skip Upwork for now. 
Blogging Pro: The only downside with BloggingPro is that the job posts aren't vetted. You're going to need to vet potential opportunities to make sure it's not a scam. But at least the site is 100% free for freelancers to use and apply to positions.
The Writer Finder: The Writer Finder is run by a company called Growth Machine. It connects writers with business owners who need content creation. All you need to do is apply to join the writer database, and the team will reach out with potential opportunities that are a good fit.
Constant Content: Constant Content is an agency that has content writing jobs for beginners. Create a profile that highlights your past experience and writing skills and apply for projects in your niche. 
Textbroker: Textbroker is a free writing agency that gives you access to dozens of jobs. To apply, you'll need to submit a short writing project, and your skills are rated. Your rating determines your per word rate for projects. Your performance is continuously reviewed so that you can increase your score and make more money over time.
Writer Access: Writers Access is another writing agency. To join, you need to create a profile, take a writing test and reside in the USA, Australia, Canada, New Zealand, South Africa or the U.K. Your profile is vetted to confirm your expertise before you can apply to potential writing gigs.
Contenta: Contenta is a paid freelance writing for beginners website, and it's not cheap. However, if you have the money, you'll get access to an exclusive job board as well as resources to help you improve your writing skills and set up your business.
Writers Work: For a cheaper alternative for finding writing gigs for beginners, check out Writers Work. It's more budget-friendly than Contenta, but is a similar platform.
Cold Emailing
You can't sit around and wait for the perfect job to appear on sites like Problogger or Upwork – you need to take the bull by the horns.
That's where cold emailing comes in.
Cold emailing lets you approach your ideal clients FIRST. It helps you cut through all that noise on job boards and position yourself as an expert who is the best solution.
To become successful at cold emailing, you need to learn how to pitch your services and have a CLEAR and defined NICHE.
If you're emailing every single person in the world, you're going to end up in spam with zero new clients. 
My favourite tool for finding emails is ClearBit Connect. It's a Chrome plugin for Gmail and pulls emails, names and positions from thousands of companies from around the world.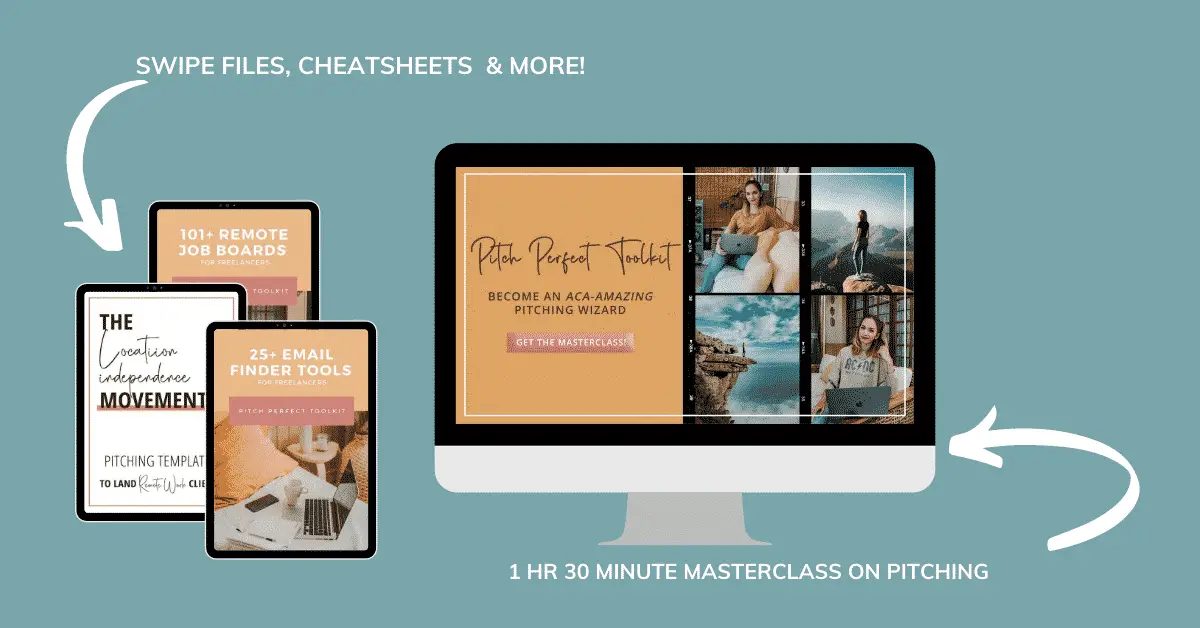 Read More: The Best 40+ Sites For Finding Remote Work Online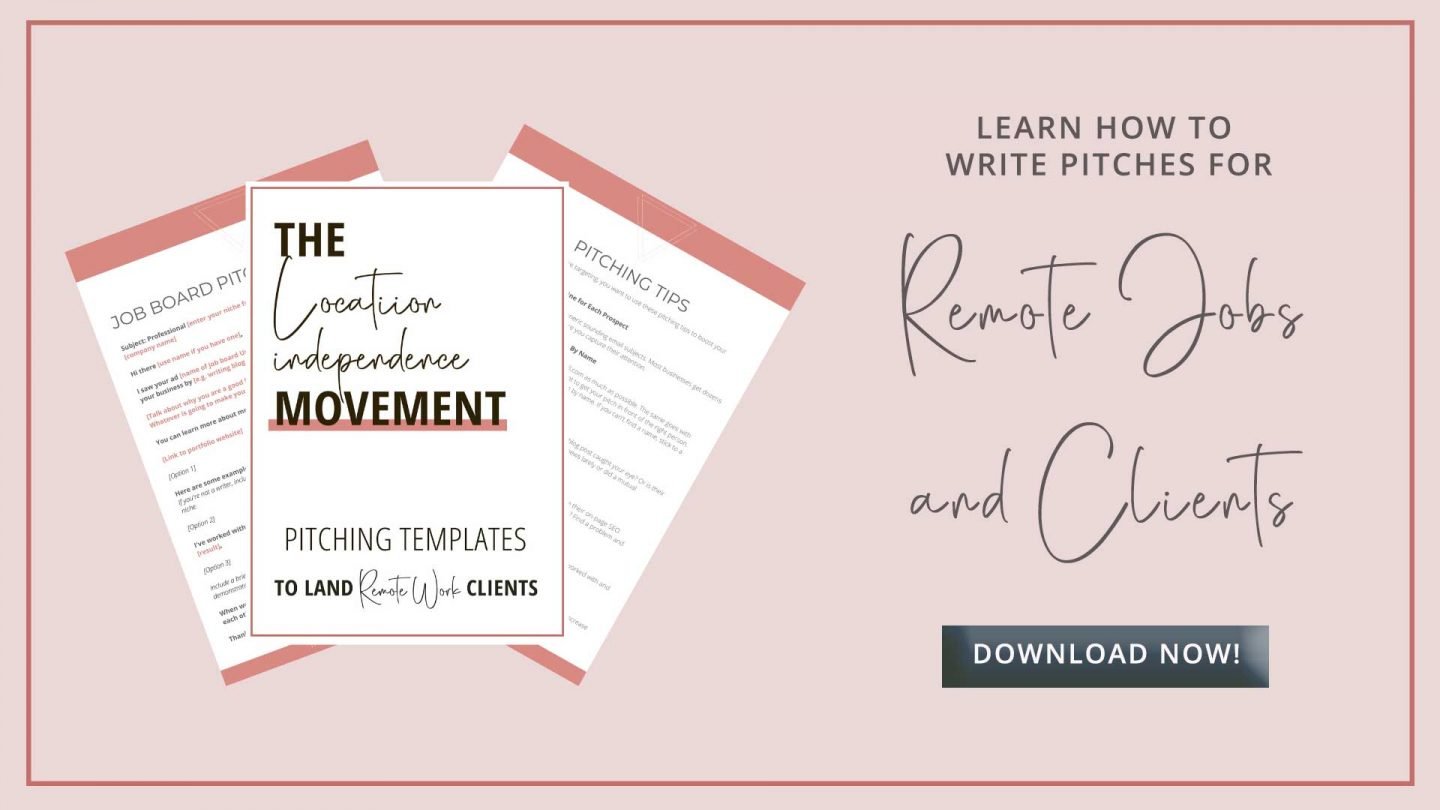 ---
Step 4: Update Your LinkedIn Profile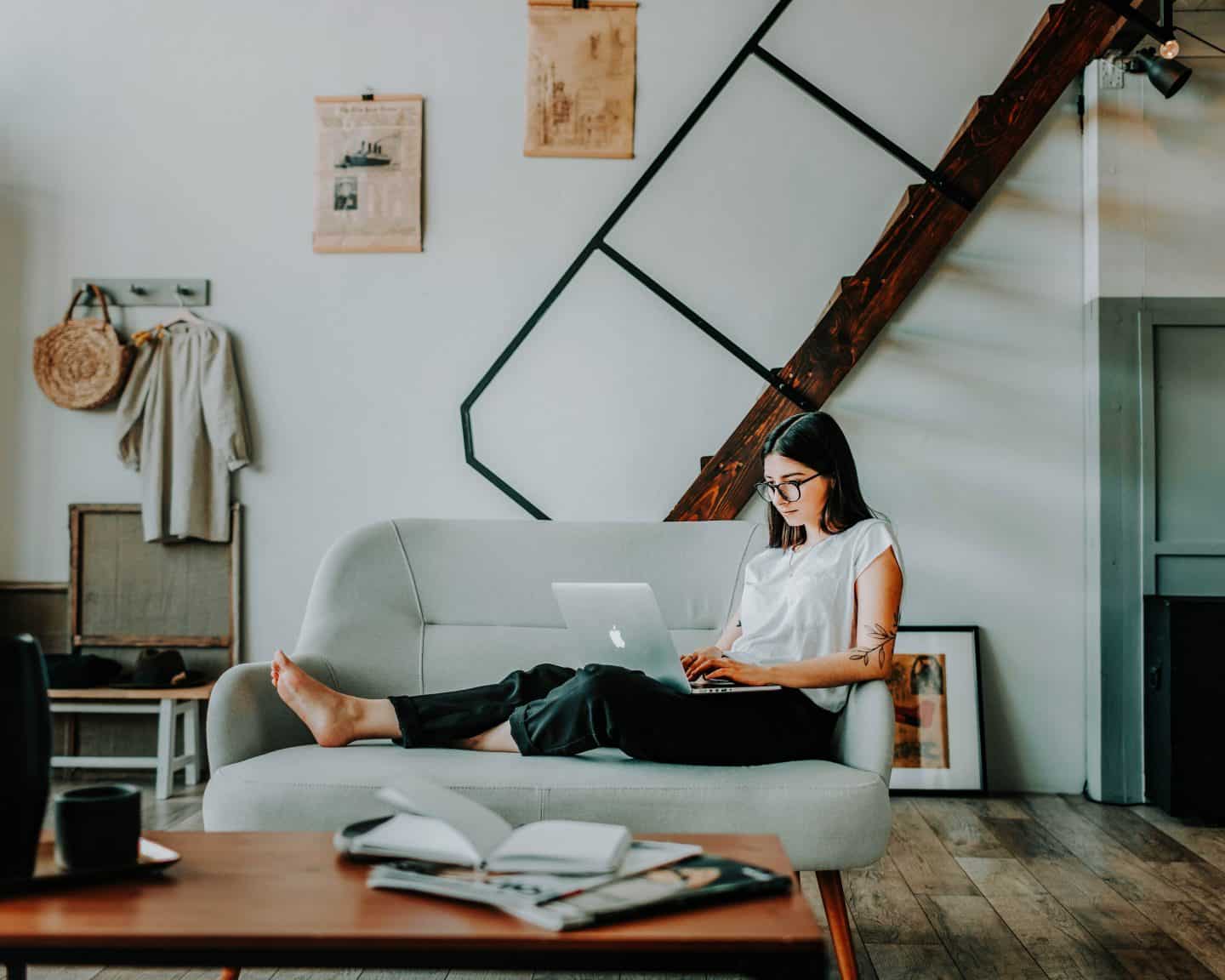 Once you have:
A defined niche 
A professional website and custom domain
And you know where and how to land writing gigs
You want to give your LinkedIn profile a makeover.
Here's what you want to include to make sure it's attracting leads and positioning yourself as an expert:
Add your niche to your headline.
Use your best testimonials in your About section.
Re-write your About section, so it speaks to your ideal client.
Talk about your results, update case studies to your profile.
Include keywords people would search to find someone like you.
Clean up your work experience, so it strengthens your expertise in your niche.
Make sure the link to your portfolio site is set to Public so people who aren't connected to you can check you out.
---
How to Get Experience as a Freelance Writer When You Have None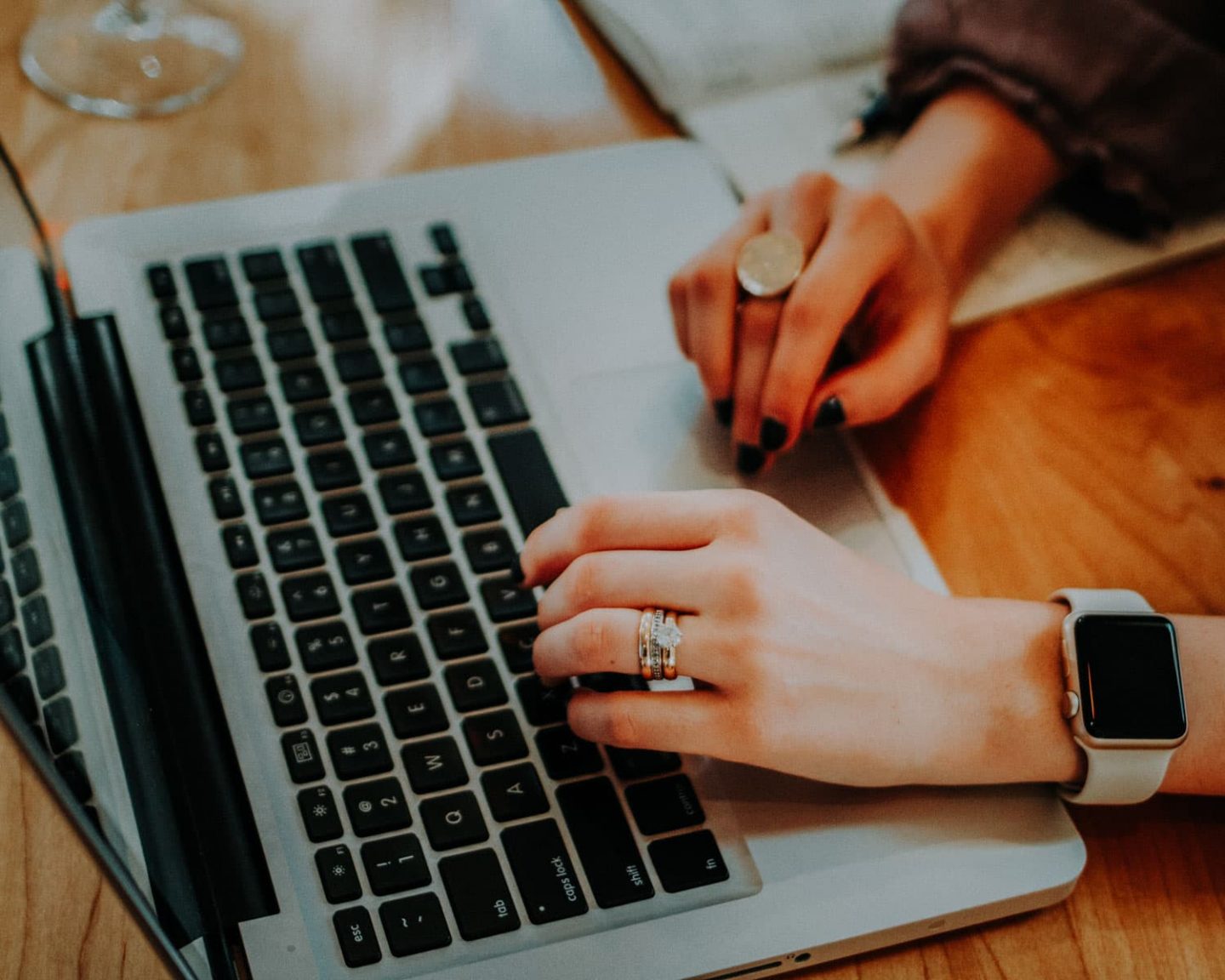 When you're a new freelance writer trying to land a client, it's daunting. 
People want to see past experience and results. 
That's a BIG problem when you have NONE.
Here's what you can do to demonstrate to potential clients that you're the best person for the job:
1. Create Niche-Specific Samples
Are you super passionate about Instagram Marketing and want that to be your freelance writing niche?
Buuuut no one wants to give you the time of day to prove your wordsmith skills?
Write a sample blog post and host it on your portfolio website.
When I switched my niche from travel to CBD, I had no articles to my name. So I followed my own advice and wrote two samples on the topic.
Those samples helped me land my first CBD client and an article in Matador Network.
Don't kill time by waiting for someone to give you an opportunity to prove yourself. Take the initiative and show the world that you know how to write digital marketing blog posts.
2. Start a Blog
Let's say your ideal clients are local hotels and Bed & Breakfasts. 
You can start a blog and build an entire content marketing strategy around attracting hotel owners to your website.
Then you can nurture your leads through your content and sell them into buying a content package from you.
Warning: Starting a blog is a lot of work, but it can give your brand exposure if you have a solid content strategy in place.
3. LinkedIn Publisher
Don't want to invest so much time into creating a blog? You can cut corners by using LinkedIn Publisher.
However, this strategy only works if your ideal client is hanging out on LinkedIn.
You can publish weekly posts that speak directly to your niche and solve a problem.
For example, let's say you want to target real estate companies.
You could write posts like:
5 Mistakes Realtors Make With Content Marketing
How Realtors Can Boost Revenue With One Blog Post a Week
3 Content Marketing Secrets All Successful Realtors Are Using to Boost Their Revenue
Writing these posts will attract your ideal client to your profile, establish you as an expert and entice them to reach out and discuss working together.
4. Guest Blogging
Guest blogging is a fantastic way to get your name out there and start creating exposure for your brand.
BONUS: It's a way to boost your website's Domain Authority (DA). Plus, the more high-quality sites linking back to yours, the higher you're going to rank on Google.
Spend time researching sites in your niche that accept guest posts.
For example, if you specialise in writing digital marketing blog posts, you can pitch to sites like:
Neil Patel
Hubspot
Co-Schedule
Double Bonus: Getting featured on major niche-specific websites will re-enforce the idea you're an expert and look absolutely fabulous on your portfolio site.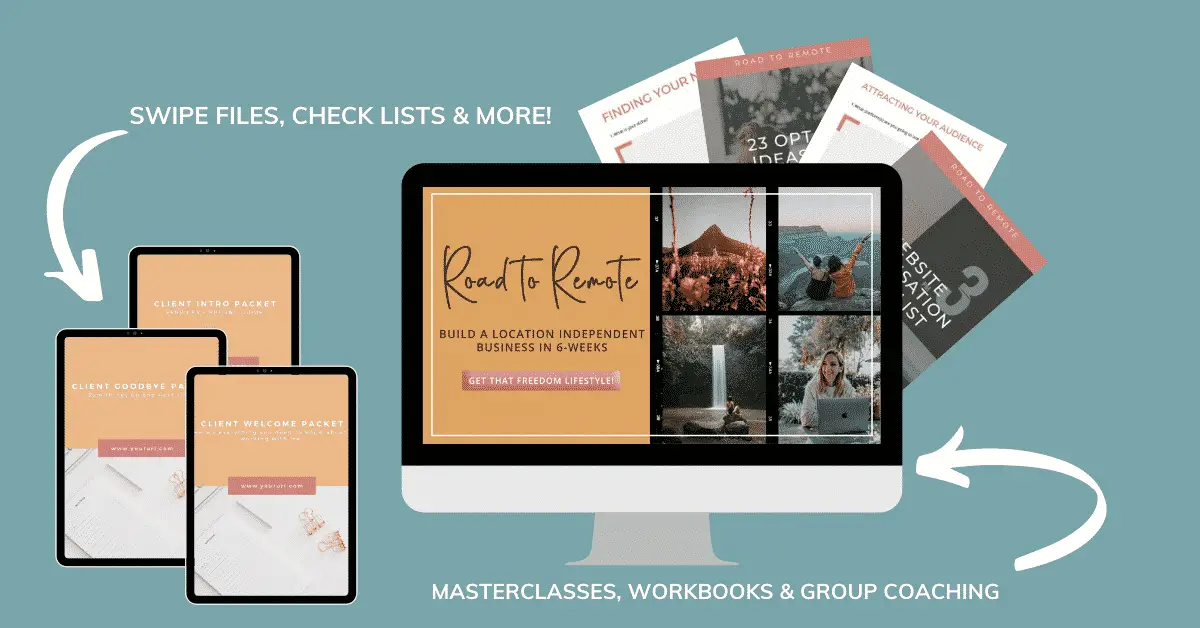 ---
Woo-hoo! You've made to the end, and you're fully equipped to start freelance writing! Got questions, thoughts concerns about freelance writing for beginners? Hit ya girl up in the comments below.
---
? If you like it, then you should put a pin on it! ?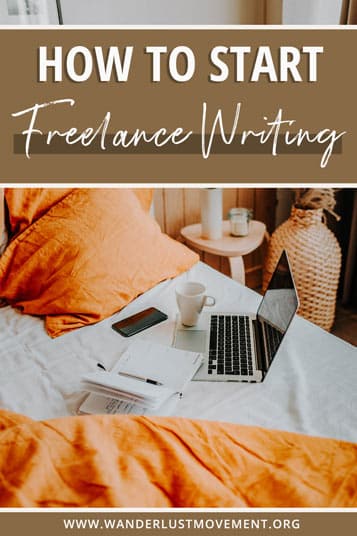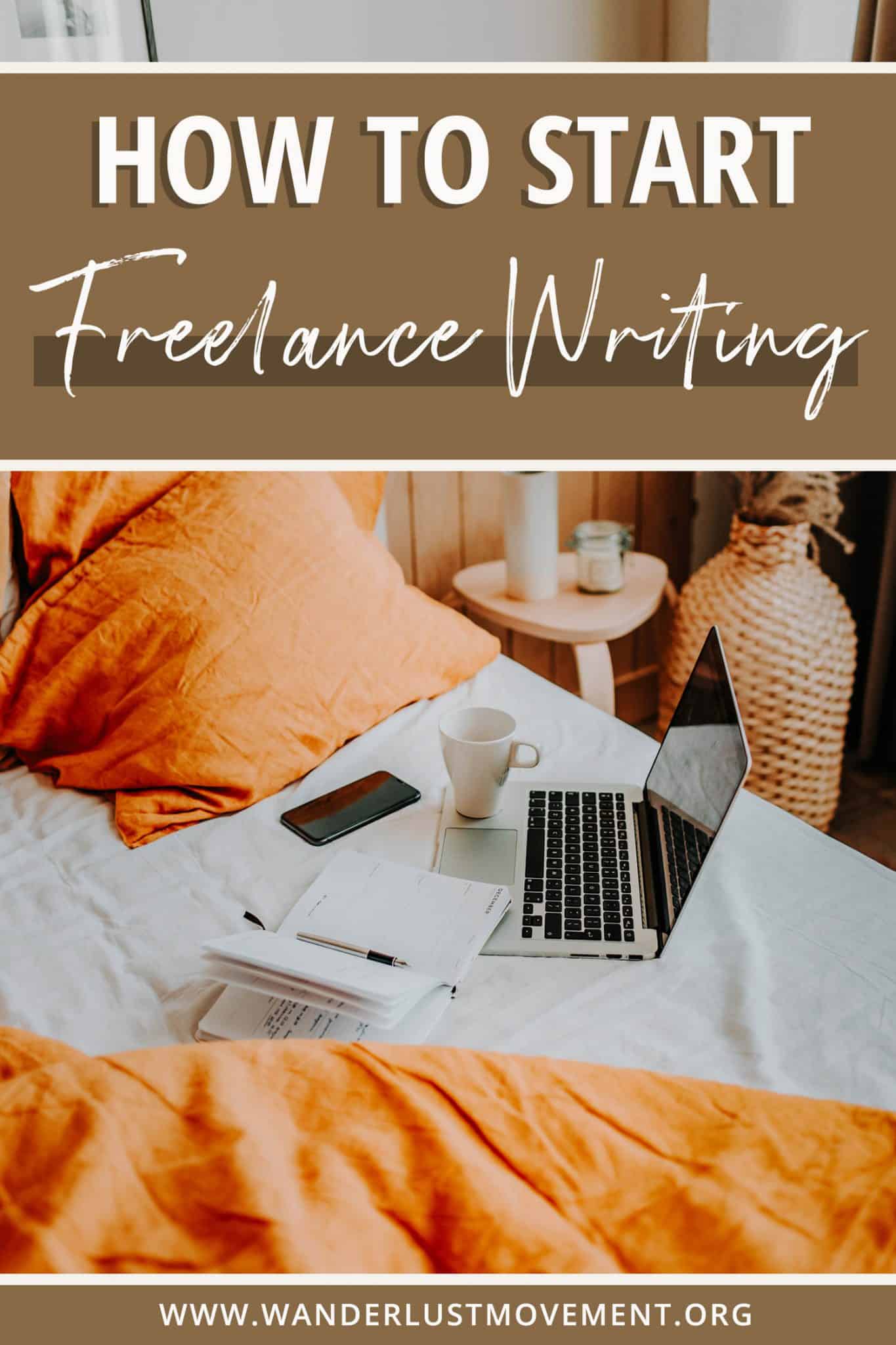 Freelance writing for beginners is easier than you think! Here's a complete guide to help you ditch your desk and write full-time!