Last Updated on August 2, 2020 by lauren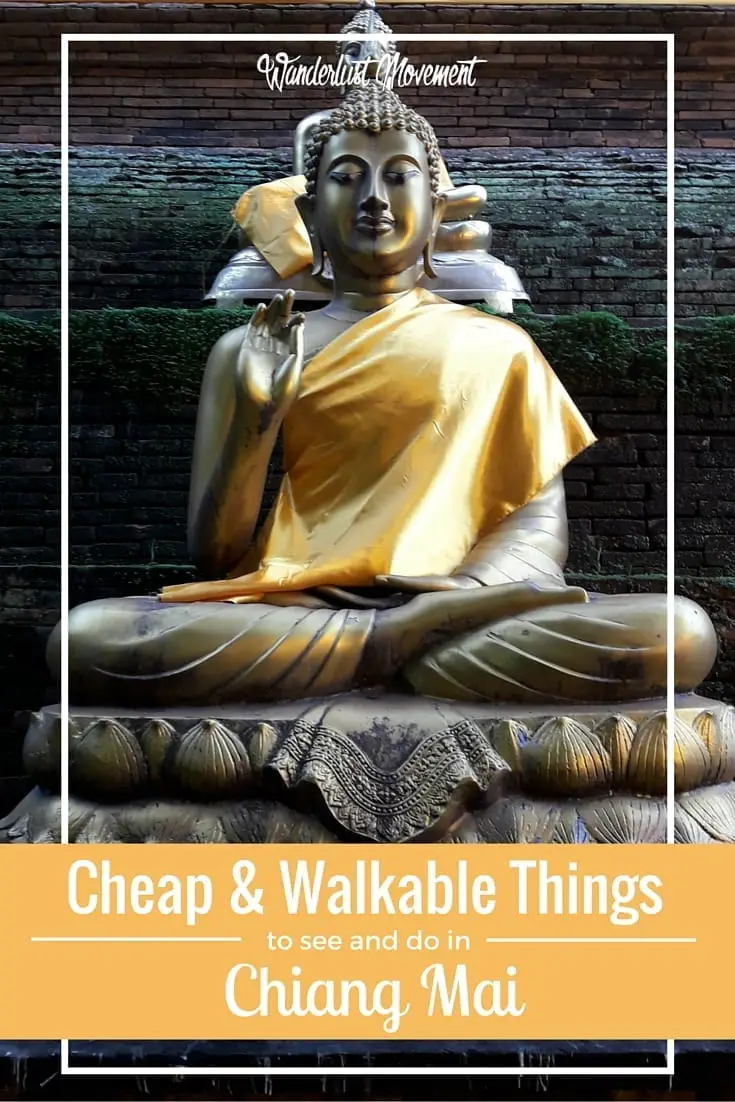 This week I went to Chiang Mai for the first time. I was beyond excited. I had spreadsheets going and secret Pinterest boards filled with blog posts about things to do and what to see in and around this incredible Thai city.
Before I had left for my 14-hour bus drive, I had meticulously put together a 3-day Chiang Mai itinerary. A 4-day itinerary that solely relied on my ability to ride a scooter. A skill that I had not yet mastered – let alone ever driven anything with two wheels in my life before.
But I wasn't nervous or scared. "It looks easy," I told myself. "Look at those Thai people whizzing this way and that. It can't be hard. You just get on and go."
Boy, oh, boy. Was I wrong. 
Before you continue reading this post, you need to understand that I can't even ride a bicycle. The last time I was on anything with two wheels was when I was about 4-years old. A year or two later, I fell off my bike and my sense of balance has never since regained its composure.
After getting my bike delivered to the bus station, I quickly discovered that my sense of balance was still on a hiatus. What happened next was a complete derailing of my plans and all my plans went out the window.
So if you are like me, and find yourself part of the balance impaired part of the population, here are some cool and cheap things you can get up to in Chiang Mai with the power of your legs!
1. Saturday and Sunday Night Markets
It is worth keeping in mind throughout this whole post that I am crazy. I love walking.
A 5 km walk to me is a lovely neighbourhood stroll. So if you aren't to getting a major glute workout – you can always catch a taxi.
The Saturday and Sunday Night Markets were only a 30 – 40-minute walk from my hostel in Nimman road. I left around 5:30pm both days and there were still plenty of cars and people on the streets. I felt perfectly safe.
The markets themselves were amazing. The prices were dirt cheap and the variety of goods and delicious street food on sale means a stop here should be on everyone's list. I did prefer the Saturday market more, though, as it wasn't as packed as Sunday.
It took me 30 minutes to walk about 200 meters because of the sheer amount of people trying to make their way along the narrow street stalls.
Other great things to look forward to during the markets is the cultural immersion. Both the street markets are right by two beautiful temples which played host to some lovely Thai traditional music and dancing.
---
2. Temple Hopping
One of the cheapest things you can do while being balance impaired in Chiang Mai is to take yourself on a street tour of the numerous temples.
The only one that I found that charged entrance was Wat Chedi at the Saturday Night Market. Other than that, all the others I visited were free entry with a donation to the monks working at the temple optional.
The temples around Old Town were my favourite as I am a wee bit of a history geek and it still dumbfounds me that buildings from thousands of years ago are still standing.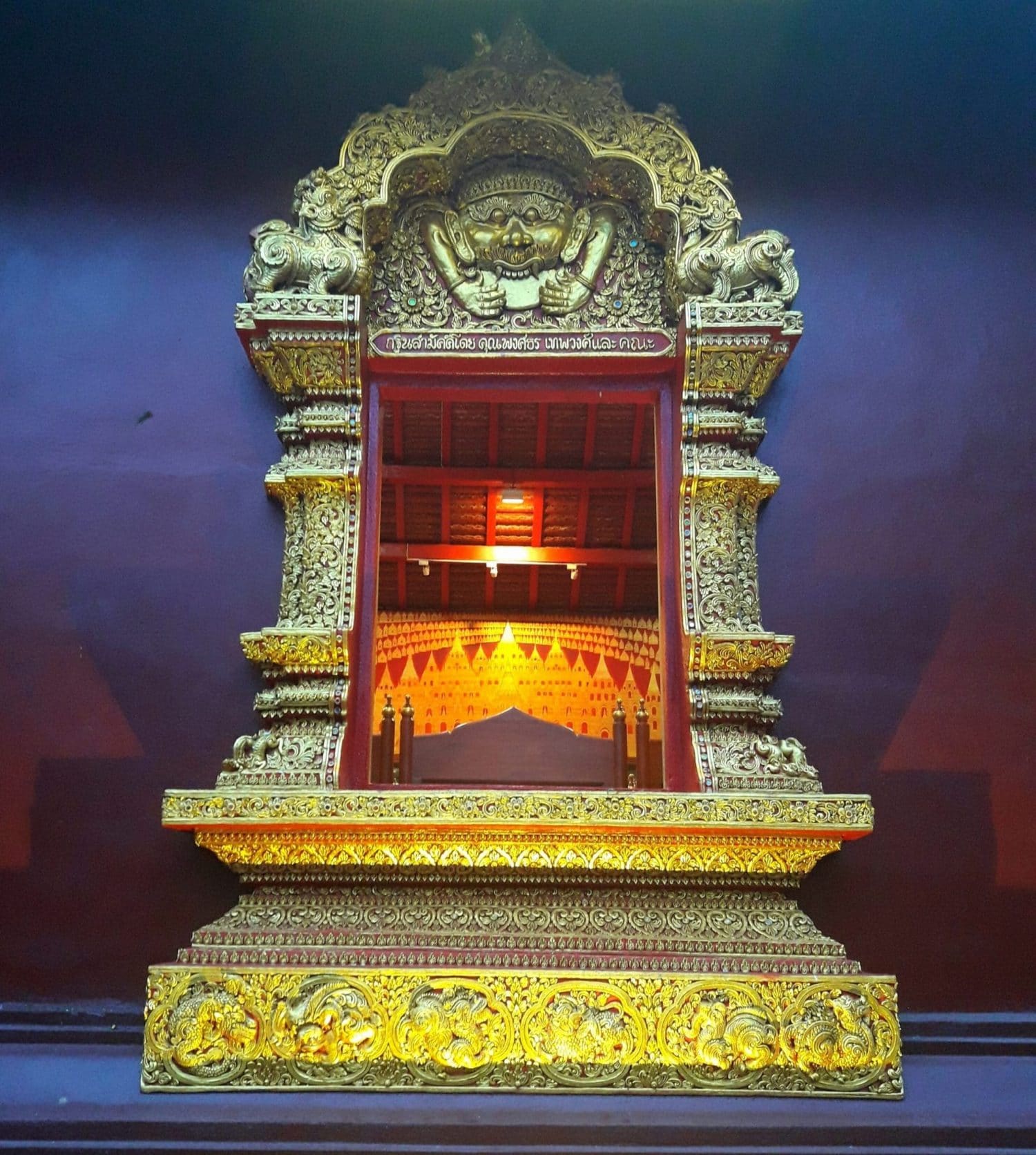 ---
3. Get Your Geek on at a Board Game Cafe
It's no secret that I am a gigantic geek. I have dabbled in writing for a local South African magazine Geek Node. So when I heard Chiang Mai had its own dedicated spot to one of my newest hobbies – board games – I couldn't pass it up.
I spent 2-hours learning the ropes of a zombie survival strategist game. There is a guy who works there that speaks English and will be more than happy to help you choose a game and jam with you.
Although there aren't any snacks or food on sale, you will have to pay a measly fee of 60 baht to geek out for a couple of hours.
---
4. Watch Movies and Hang Out with Cats
Visiting the Catmosphere  Cafe was a major highlight of my time in Chiang Mai. I have been wanting to go to a cat café and hang out with adorable furry felines for years!
The café itself is quite expensive with all drinks and food well over 100 baht. But, if you book the movie deal (yes, you can book a room and watch a sci-fi space movie with cats!) you get to spend two hours here with complimentary popcorn and corn for only 250 baht!
Ready. Set. Geek out!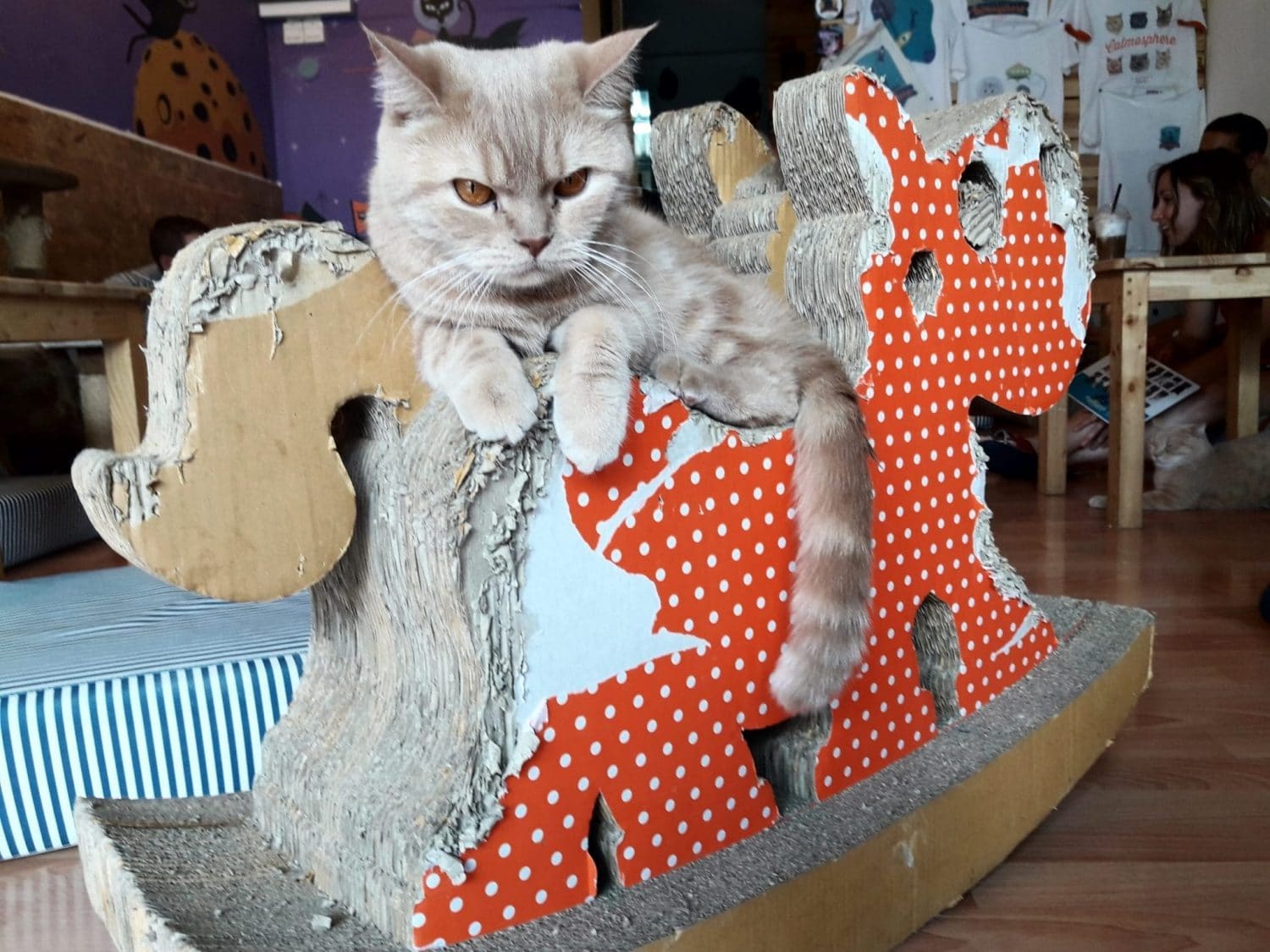 ---
5. Catch a Taxi Up to Doi Inthanon National Park
If you walk up Huay Kaew Road towards the Chiang Mai Zoo you will see a row of red taxi's waiting to take you up the hill to Doi Inthanon National Park.
Prices are pretty cheap as it isn't private and you will be sharing the songtaew with other travellers. Making it a great way to see the beautiful Doi Suthep and the Huay Kaew waterfall for dirt cheap.
Pack a picnic and spend the afternoon enjoying being surrounded by nature only minutes away from the city centre.
---
6. Treat Yourself to an Ultra-Lux Spa Session
For this trip, I decided not to book any tours. Mainly because I had planned to be my own tour guide and I was on a tighter budget thanks to the expensive disaster that was my weekend in Phuket. Instead, I decided to splurge on a bit of pampering.
Now depending where you are in Chiang Mai, hanging out in a spa for a couple of hours could break the bank. But there are a lot of super affordable and non-dodge massage parlours the more you get away from expensive districts like Nimman and venture towards the cultural hotspot that is Old Town.
You can get a 2-hour hot oil massage starting at 200 baht with most spas offering a ton of other lux options to choose from like facials. body scrubs and herbal baths!
I went to Cloud 9 Spa and spent 4 hours getting a traditional Thai massage, hot oil aromatherapy massage, a head neck and shoulders massage and finished it with a facial.
Because I'm worth it and it cost only 1, 500 baht.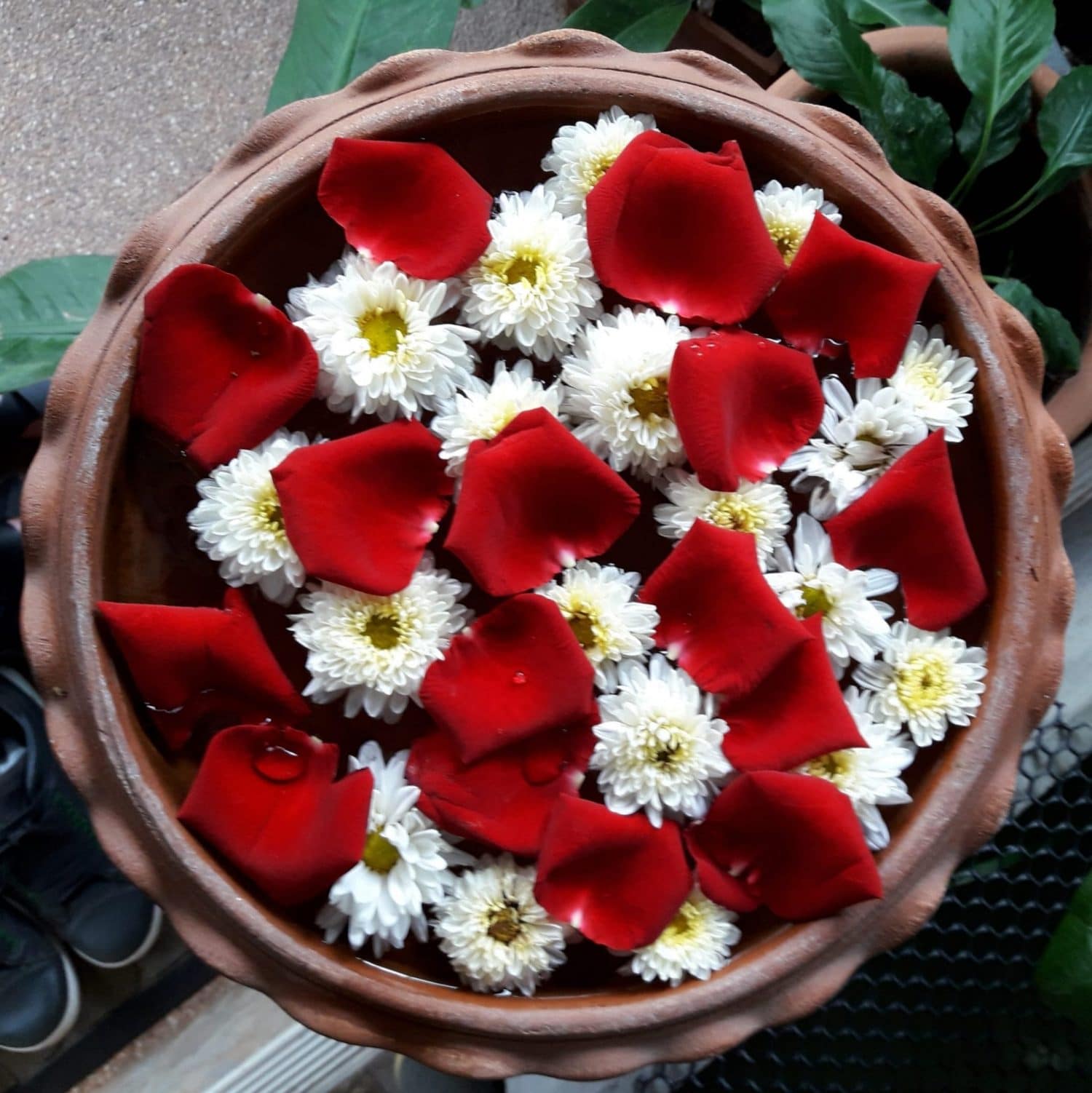 ---
7. Explore the Weirdness that is Chiang Mai Nightlife
When I first read Adventurous Kate's post about the Chiang Mai nightlife I was excited. I hadn't had a good dancing session since Road to Ultra and I couldn't wait to see how the Thai people party in the north of Thailand.
But, my dreams of dancing until the sun came up were soon dashed. 
My first stop was at Warm Up Cafe on Nimman road where a local rock band was playing. Which would of normally have been amazing, but everyone was just staring at the band and drinking. No party vibe whatsoever.
I tried my luck at Infinity club, but it was dead and equally disappointing.
After deciding to call it quits, I ended up stopping at a local bar on a side drink for a quick beer. I ended up meeting a trio of French students and we decided to give Mandalay Night Club a try.
It was awful. We were charged 200 baht because we were foreigners and then spent the next two hours having our ears blasted off by some of the worst dance music that ever came out of this generation.
There was no possible way to dance to the erratic beats than to pretend you were having an epileptic fit.
My favourite spot at the end of my 4-days was a small live music venue called Boy's Blues Bar. It's on a rooftop right by the Saturday Night Market and has live blues bands playing every evening. The vibe was amazing and it was great to hear some of the local talent and see people from all over the world enjoying it.
---
8. Eat Your Weight in Street Food
In between all the walking that you will no doubt be doing, you will work up quite an appetite. Chaing Mai's street food will not disappoint and is what I lived off for my entire time there.
The prices are low, and the portions are big enough to fill that hole in your stomach.
In fact, I'm pretty proud to say that I managed to keep myself out of the pricey western establishments that are found all over the city. Even though I was really tempted to try all the amazing vegan food options.
There is always next time.