Last Updated on October 10, 2020 by lauren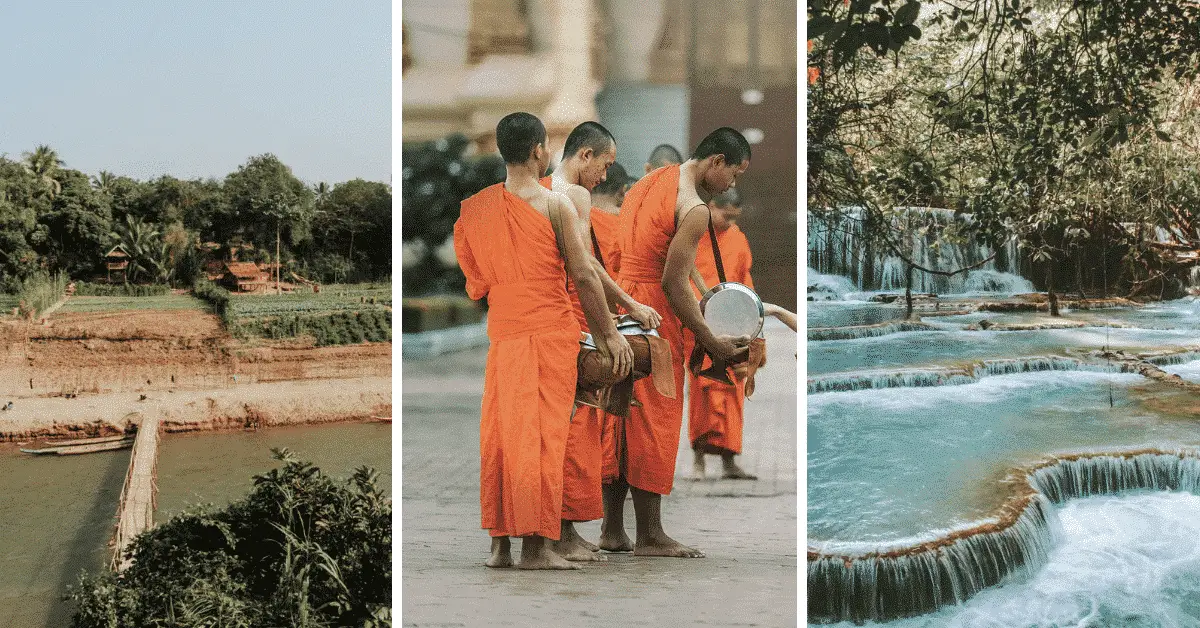 Since the moment my feet hit the hot pavement in Luang Prabang four years ago, I've been in love with the little UNESCO World Heritage town in Laos. In fact, I loved it so much I have continually moved back year after year.
I have seriously created a little home for myself in Luang Prabang, and know every nook and cranny of the place well enough to give you the best recommendations on what to do while you visit this treasure in Southeast Asia.
While most travel blogs will tell you to head to Utopia for a drink by the river or waste away an evening at the infamous bowling alley, I've compiled a list of more responsible and more unique things to do in Luang Prabang.
Here are some of the best things to do in Luang Prabang, Laos!
Take a Backstreet Academy Tour
Backstreet Academy is a responsible tourism platform that connects you, the traveller, with locals that host you on an authentic cultural experience.
s someone who has done a ridiculous number of the many Backstreet Academy Tours offered in Luang Prabang, I feel qualified to say that they are the best way to get to know more about Lao handicrafts, traditional cooking, and the general way of life.
I personally recommend Hmong Vegetarian Cooking Class, Pottery Making in Chomphet District, and the Living Land Rice Farming experience.
---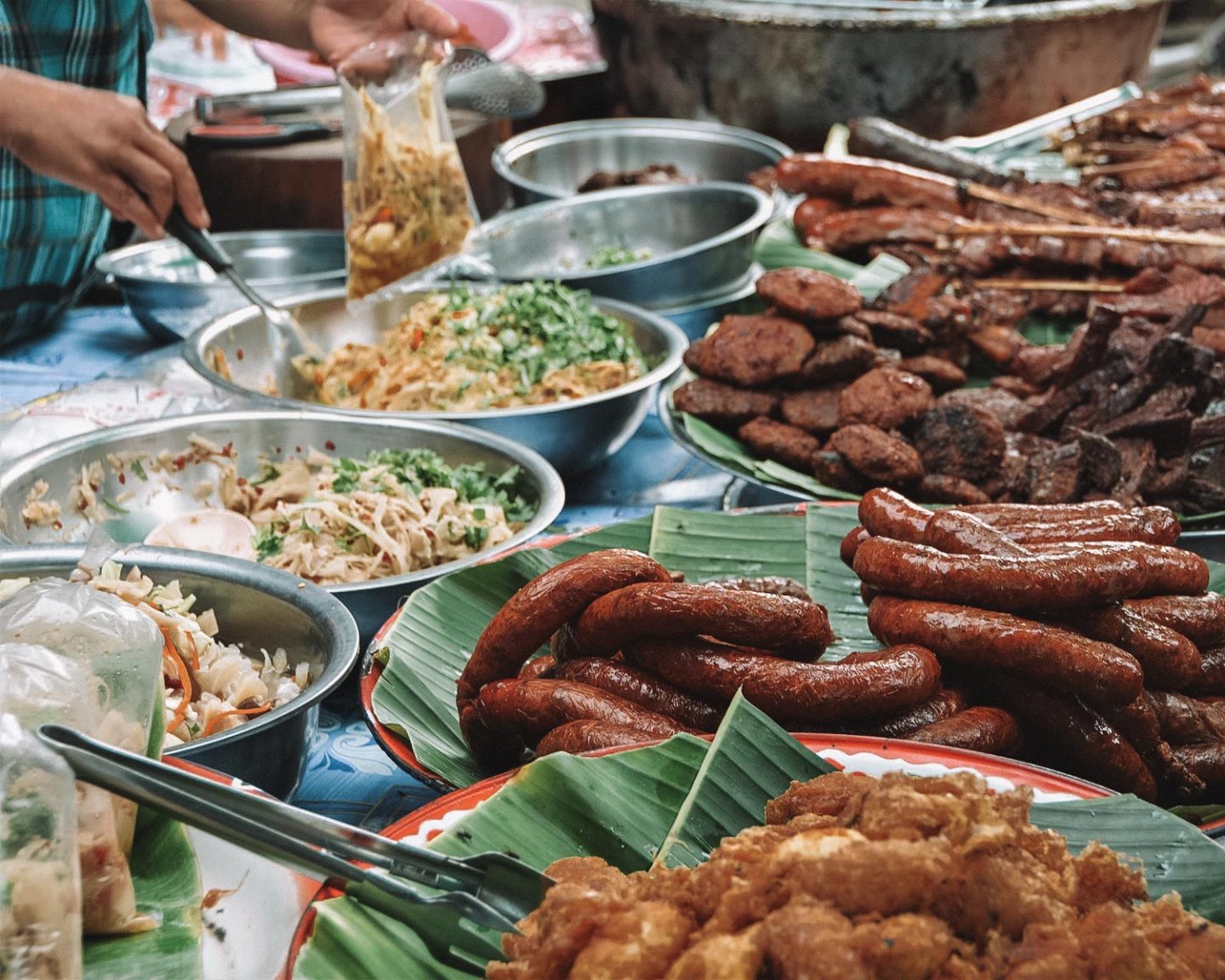 Visit the Colourful Night Market
The night market is one of the top things to do in Luang Prabang for a reason. Whether you're looking for souvenirs or cheap eats, you're likely to find something to spend your money on at the night market.
Get here at 5 PM if you want to avoid the crowds, otherwise, 8 PM is perfect for a fun night out.
If you're not into shopping, buy a drink at Indigo Café and head to their terrace. From there, you have the best view in the city of the night market being set up along the main street.
Don't forget to pick up a few things for the morning alms giving ceremony!
Opening hours: 17:00 pm – 23:00 pm every night
Cost: Free
---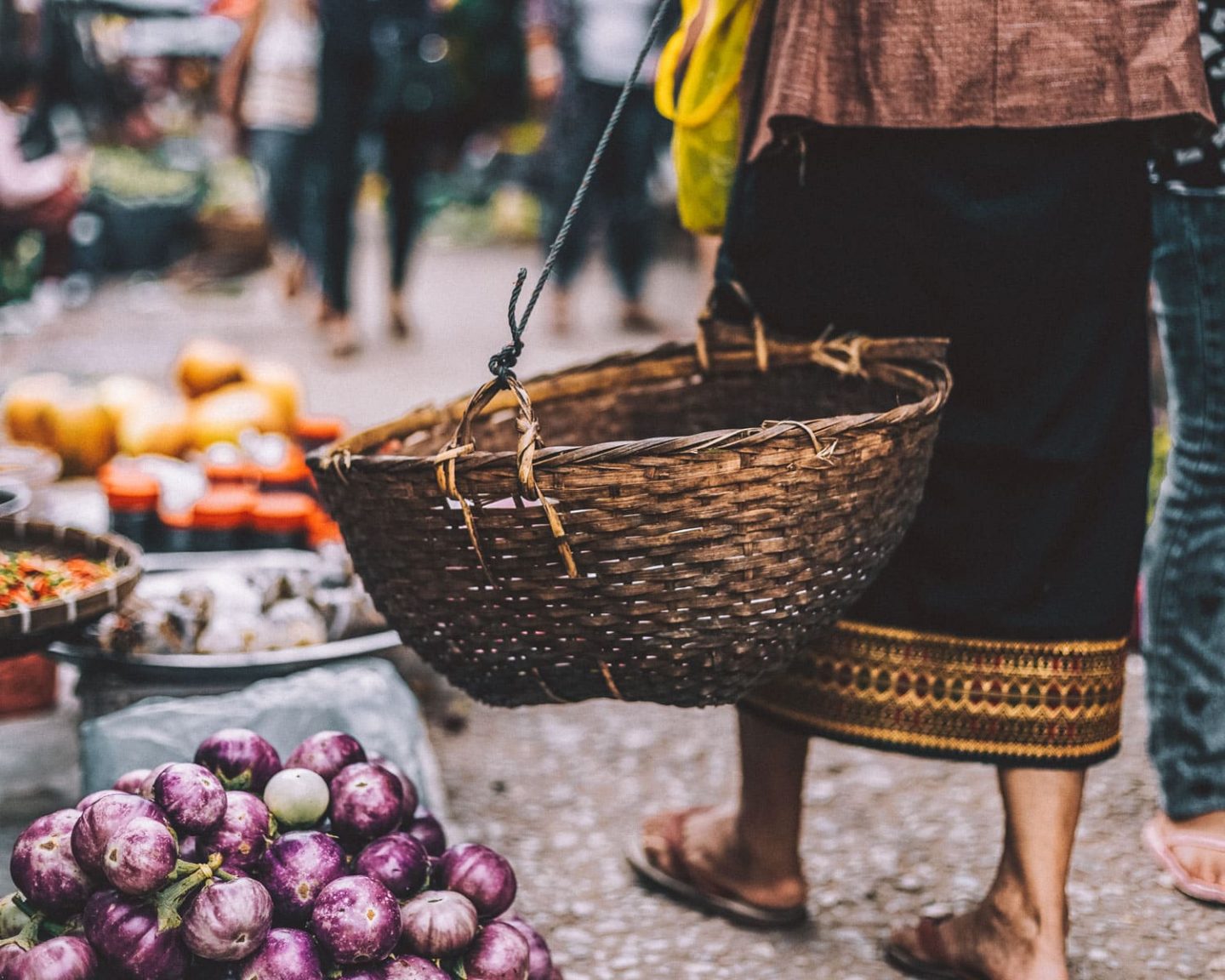 Shop Up a Storm at the Morning Market
Market fun isn't limited to night owls! If you're an early riser, one of the most local experiences to have is heading to the morning market where residents buy their daily produce.
On top of all the vegetables and fruit you could hope for, you'll also find stranger ingredients used in Lao cuisine– think eels, toads, and quail eggs. The morning market is a great place to go if you're looking for a cheap breakfast or the makings of a picnic.
Watch the way Lao people barter with one another to learn how real negotiation is done. 
Cost: Free
---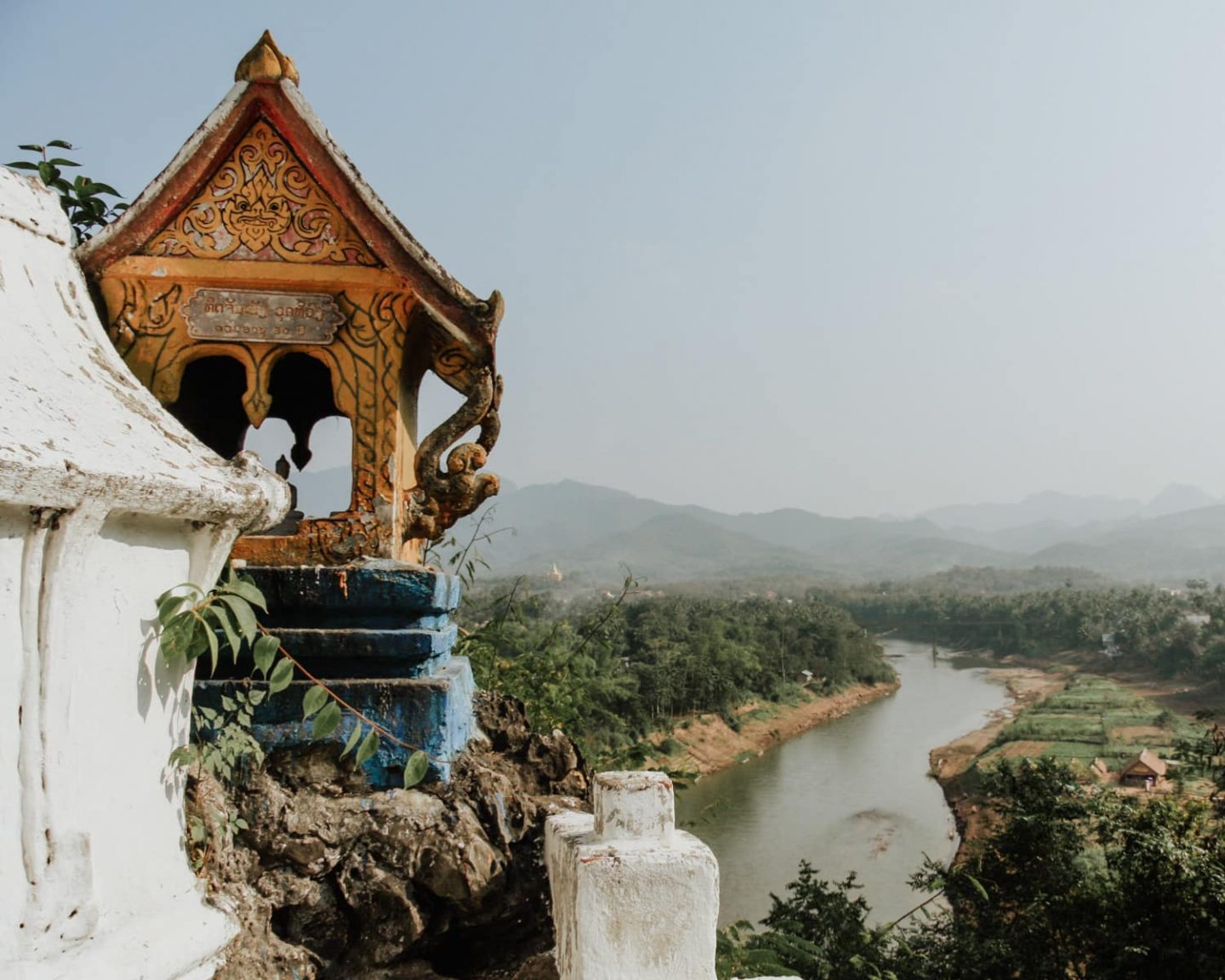 Hike Mount Phousi for Sunset or Sunrise
Sitting opposite of the morning market is Mount Phousi, a steep hill with a panoramic view of the town and its many glimmering temples. While its a serious incline (and 300 steps), you don't need to worry about wearing hiking shoes to make it to the top of one of Luang Prabang's top attractions.
To avoid the crowds who always gather at Mount Phousi for sunset, go early in the morning and watch the sunrise.
If you get there early enough you also won't be charged the admission fee evening visitors are slapped with! Please dress appropriately.
Mount Phousi is a sacred spot and technically you're on temple grounds. Cover your shoulders and your knees to help Luang Prabang preserve its cultural heritage.
Opening hours: 5:30am – 6:00 pm every day
Cost: 20,000 kip per person
---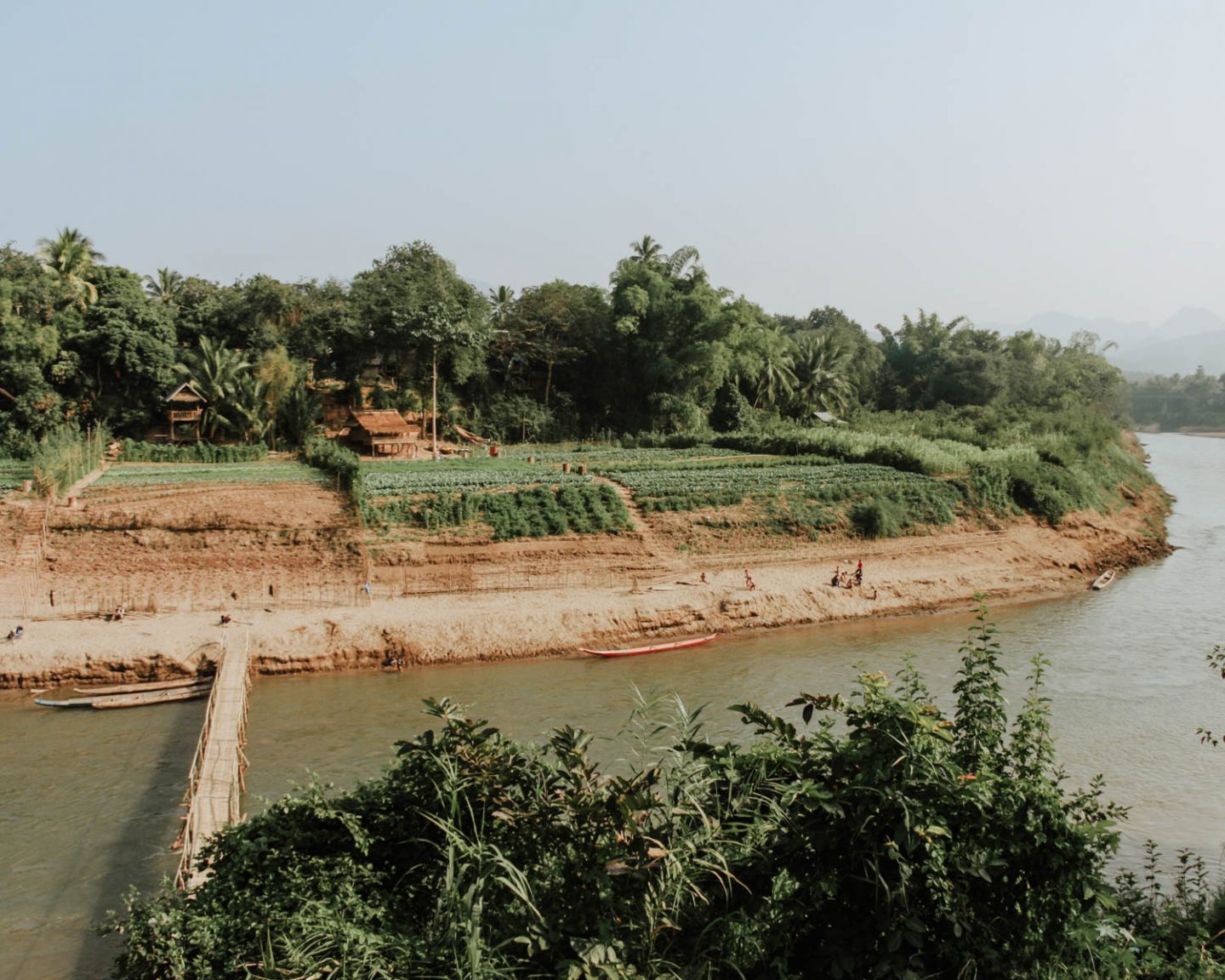 Walk Across the Bamboo Bridge
Another hot item on everyone's Luang Prabang bucket list is walking across the bamboo bridge that gets washed away every rainy season and rebuilt as soon as the river calms down.
The bamboo bridge is meant to make the main part of town more accessible to monks and novices living in temples further away, however, it's become something of a landmark in town.
This is because the bridge is a bit terrifying to cross. Slits of bamboo are thatched together in a way that results in gaps and an uneven platform. No architectural strategy really, just guess and go construction!
Cost: 5,000 kip per person
---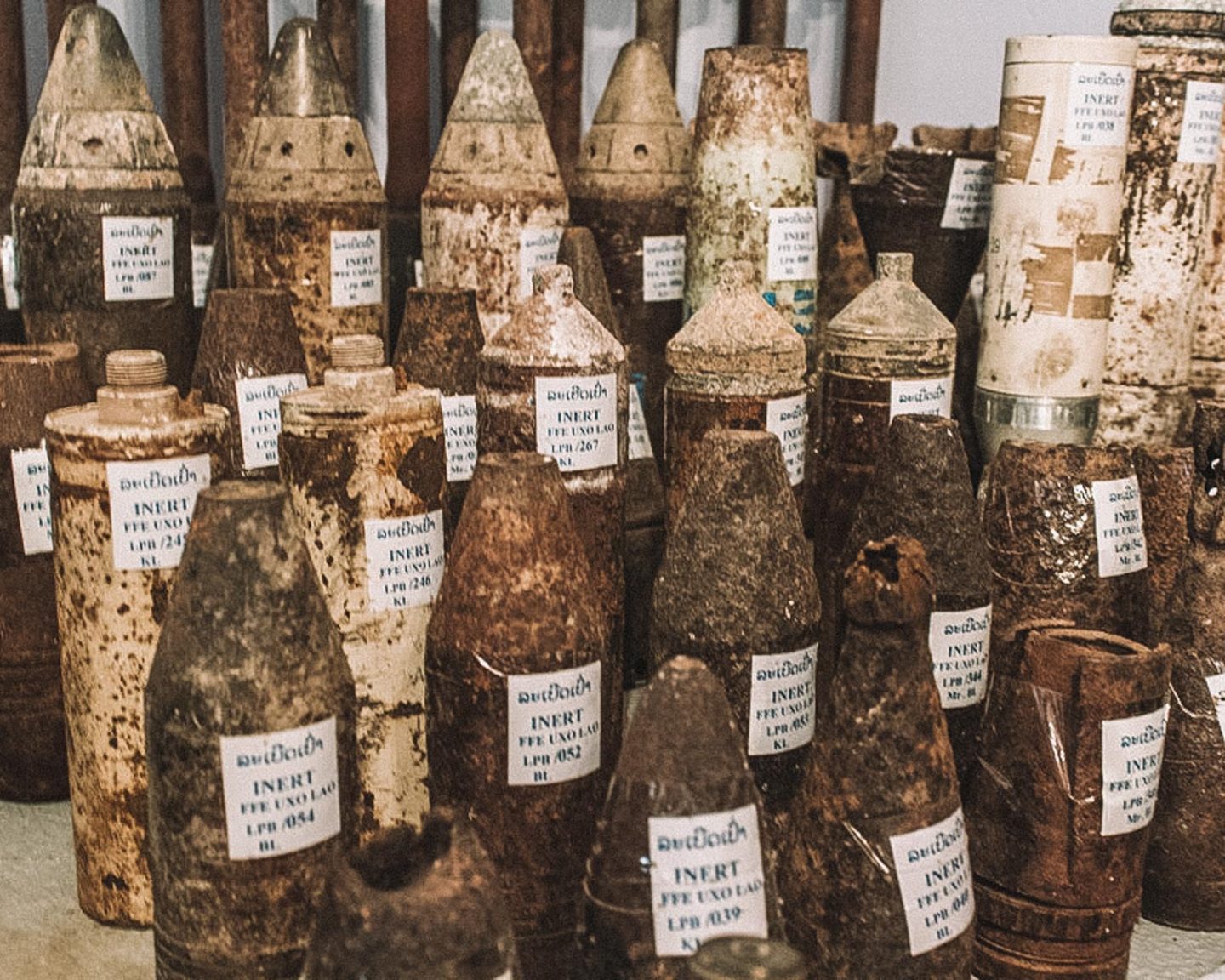 Learn About Laos' Devasting Past at the UXO Museum
Laos is the most bombed country in the world, a fact that most visitors completely miss. The UXO Museum is free to visit and is one of the best things to do in Luang Prabang to get an understanding of the country's past.
Visitors can watch a short film that outlines the devastation of the American bombings in Laos and look at exhibits that explain how the unexploded ordinances (UXO) still affect daily life in much of rural Laos.
The museum is small, so it won't eat up too much of your vacation time, but it brings awareness to a worthy cause that gets overlooked in most history books.
If you're a museum geek, the Royal Palace Museum is a beautiful and intriguing place to visit in Luang Prabang as well!
Cost: Free. Donations are appreciated
---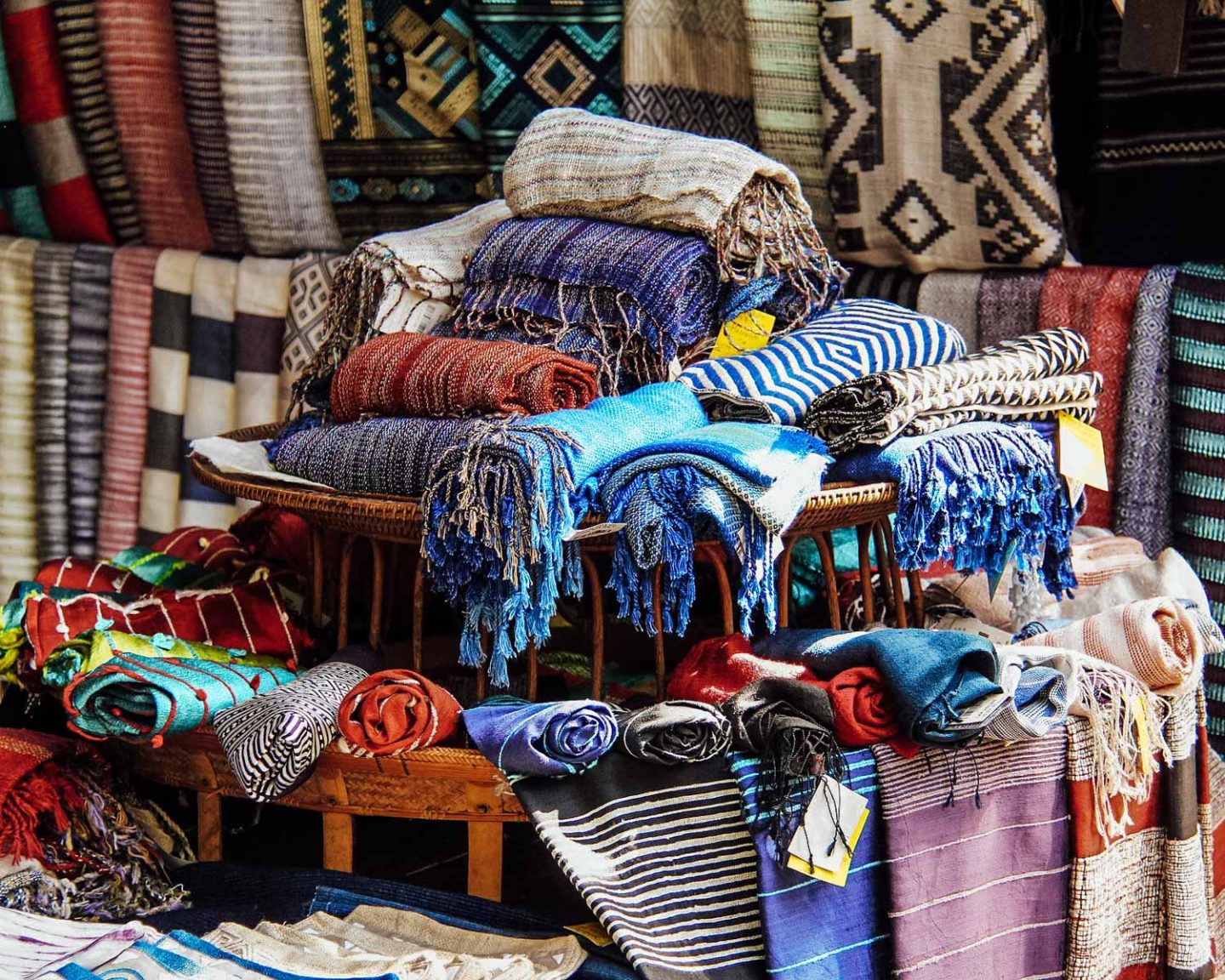 Learn How to Weave with Ock Pop Tok
Ock Pop Tok, meaning East meets West, started in 2000 as a small social enterprise selling fair trade textiles. The sustainable business practices of Ock Pop Tok are part of its success, which has helped it grow to include two cafés, a shop on the main street, and a bevvy of workshops to keep visitors busy.
Instead of buying a scarf from the night market that is almost definitely made in China, taking a weaving class with Ock Pop Tok will have you heading home with a stylish souvenir you made and died all on your own.
Cost: Starts at USD $50
---
Sunset Cruise Along the Mekong
The Mekong River is the place to be during golden hour in Luang Prabang. The sun sets behind the mountains and the river is idyllic.
Most cruises include snacks and a drink, others provide include a full meal. The best way to find a cruise that suits you is to ask at your hostel or hotel– you'll find pamphlets all over cafés in town too.
A sunset cruise can be costly, but there are budget options available, including Khopfra, a new cruise in town that includes a free welcome drink on board. Khopfra also has the coolest deck terraces so you can see the river from a higher vantage point.
Those with a little more wiggle room in there pockets can check out Mekong Kingdoms, the creme de la creme of river cruises offered in Luang Prabang.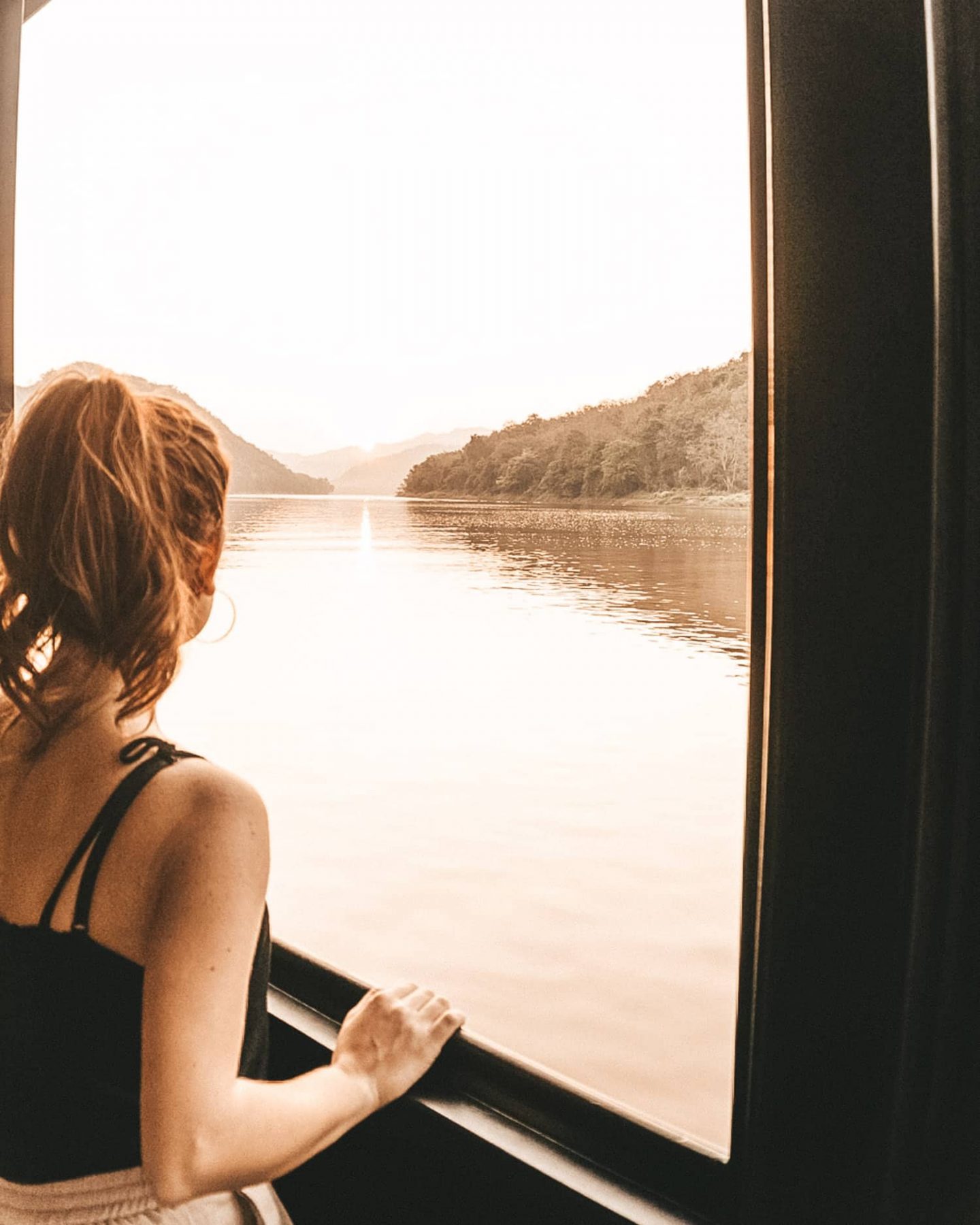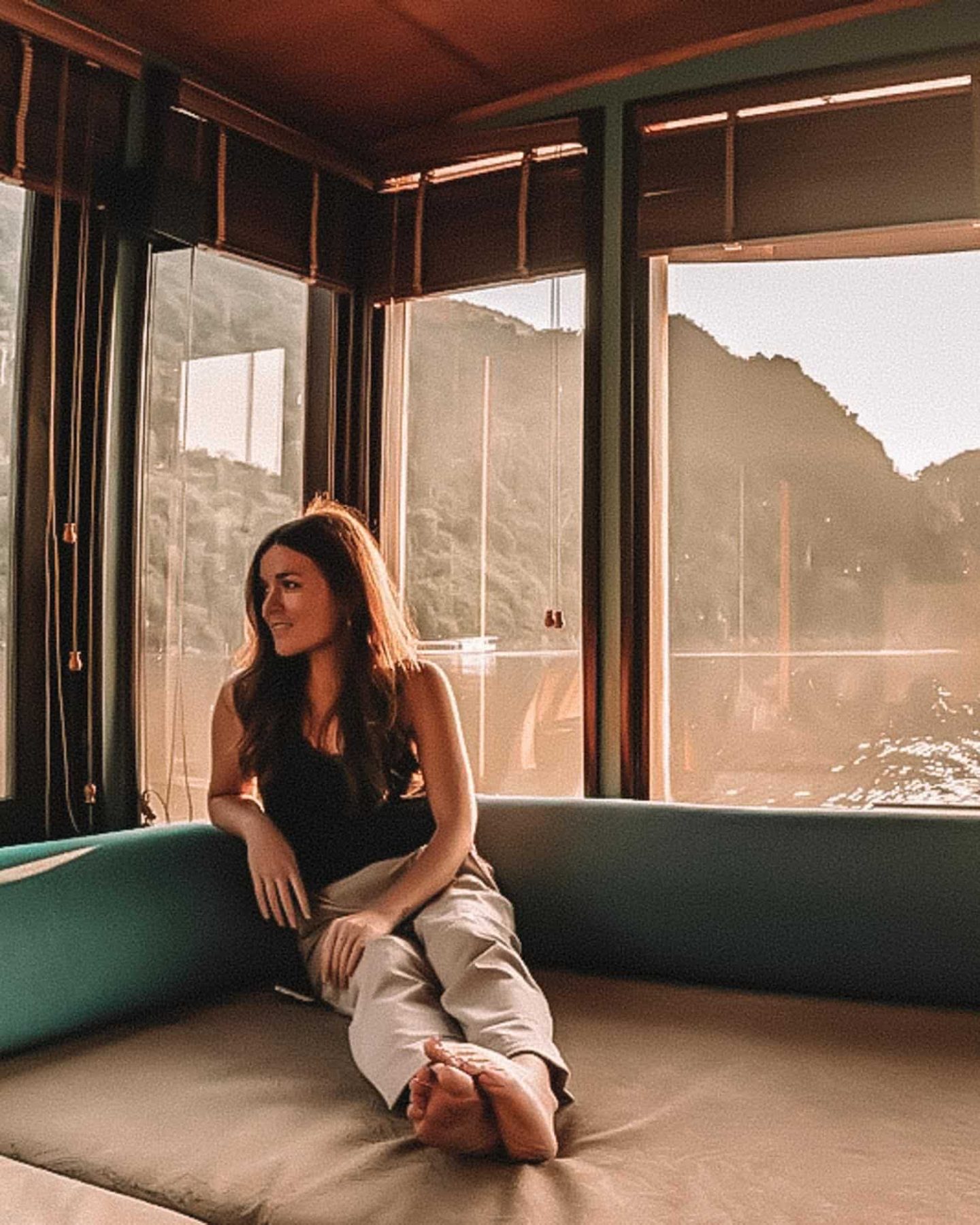 ---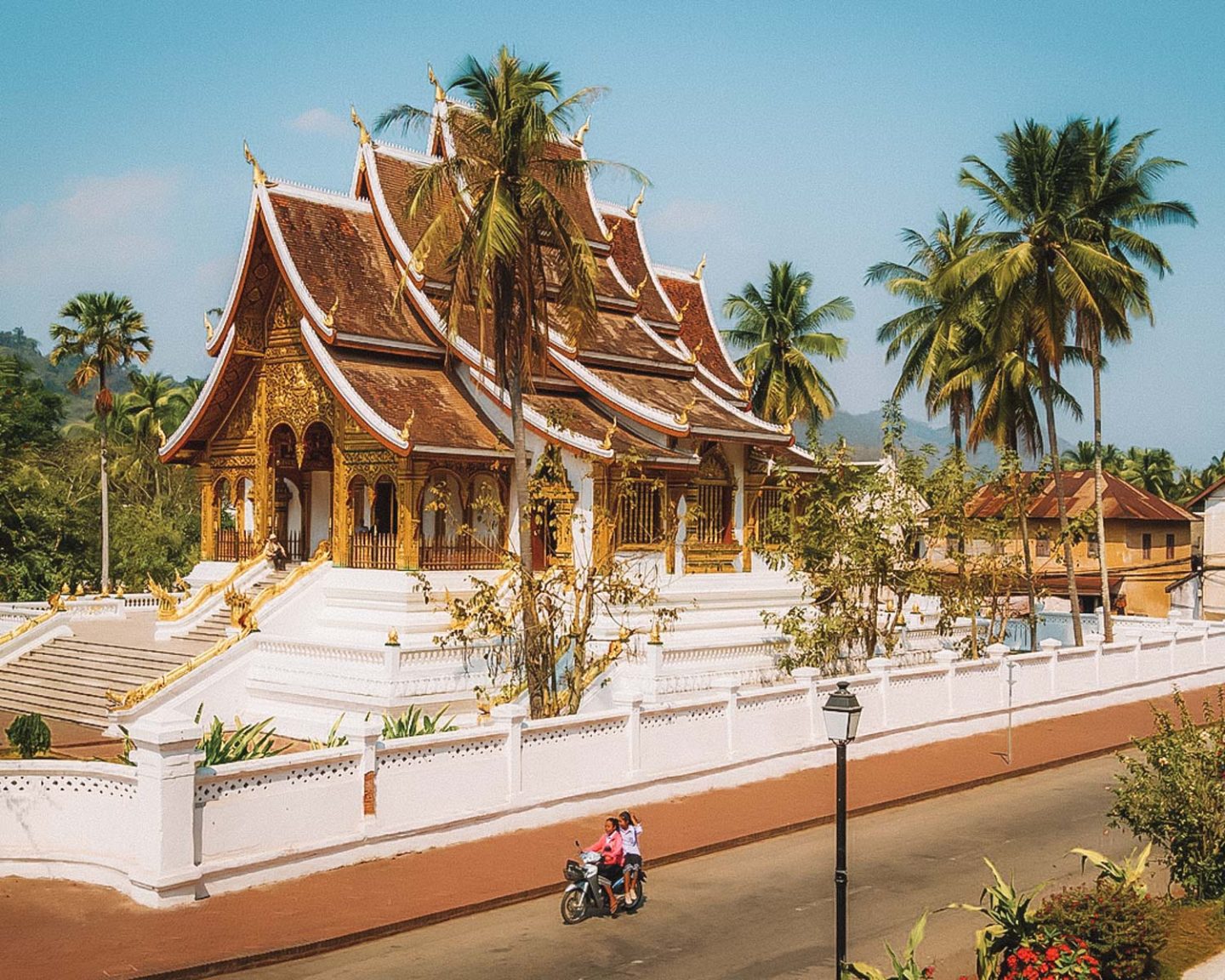 Visit Luang Prabang's Gorgeous Temples
Known as the spiritual capital of Laos, there is no shortage of temples in Luang Prabang. All of my favourites are free, but many people go to Wat Xieng Thong because of its Instagram appeal and its cultural significance.
Make sure you're dressed with your knees and shoulders covered. Extra points if you tie your hair back. It's seen as a sign of respect to the monks and novices that have to shave their heads.
Temples are free to wander around, and clergy are happy for you to visit, but please ask before taking photos of people. 
Opening hours: It will depend on each temple, but Wat Xieng Thing is open to the public from 8:00am – 17:00pm every day
Cost: Most temples are free. Wat Xieng Thong will set you back 20,000 kip
---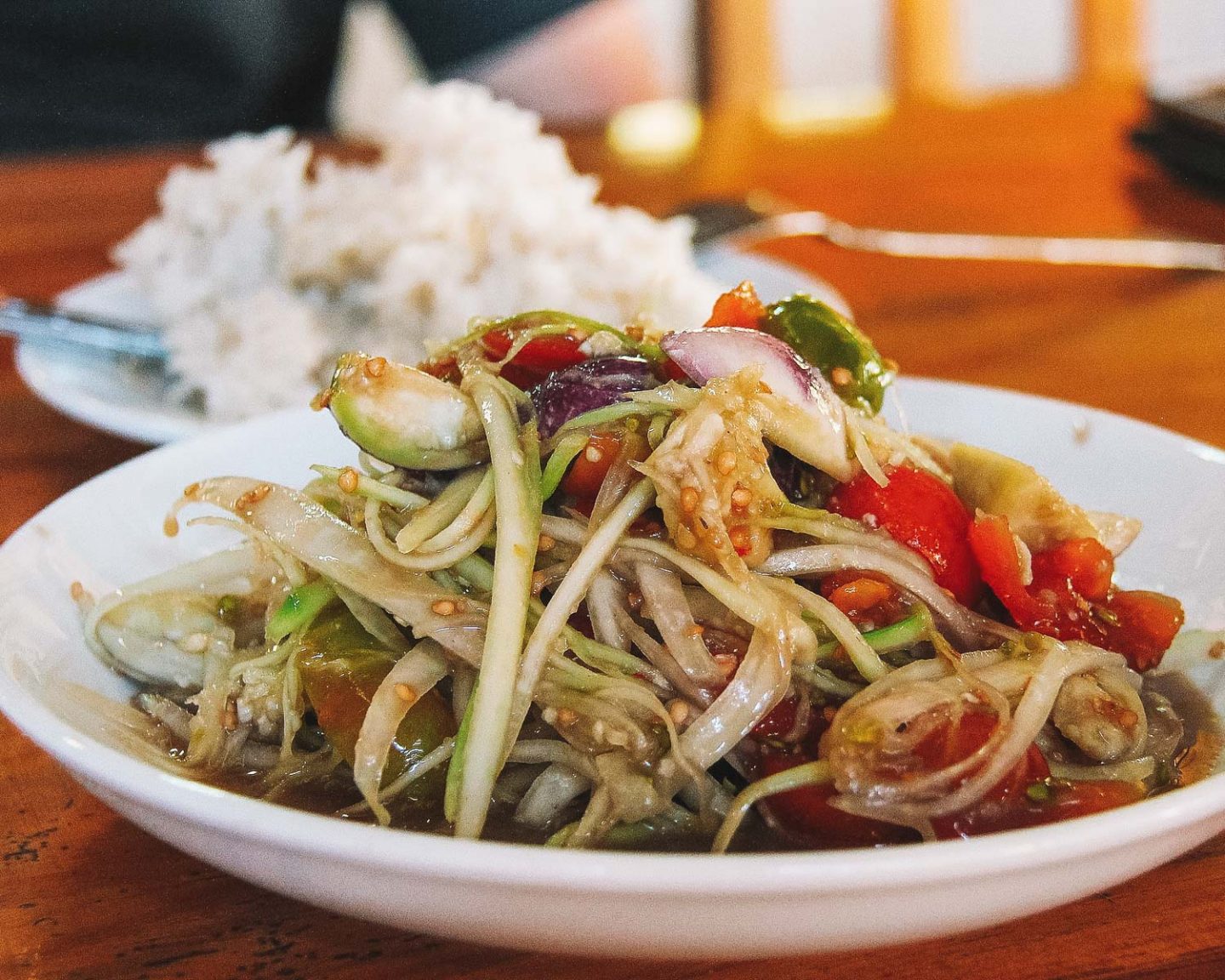 Learn How to Cook Delicious Laotian Food
Lao cuisine gets kind of lost in peoples' minds somewhere between Thai noodles and Vietnamese bun cha. Taking a cooking class in Luang Prabang is the best way to understand the resourcefulness of Lao people and how they take simple ingredients to create multiple dishes filled with flavour.
There are heaps of courses to choose from, but the most notable cooking class in the area is with Tamarind Restaurant, which has visitors prepare more modern takes on Lao classics using traditional cooking methods.
Bamboo Garden Restaurant (a few restaurants down on the same street near the Nam Khan) has a more affordable price tag for their cooking course, but the result is actually more food.
Both are great cooking classes, but Bamboo definitely gives you more bang for your buck. 
You can book both of these cooking classes through your hotel or online, but it's easiest to show up in person and make a booking.
If you'd rather someone else does all the cooking, here are some of the best restaurants in Luang Prabang for breakfast, lunch and dinner!
Read More: Cooking Up a Storm at Tamarind Restaurant in Laos
---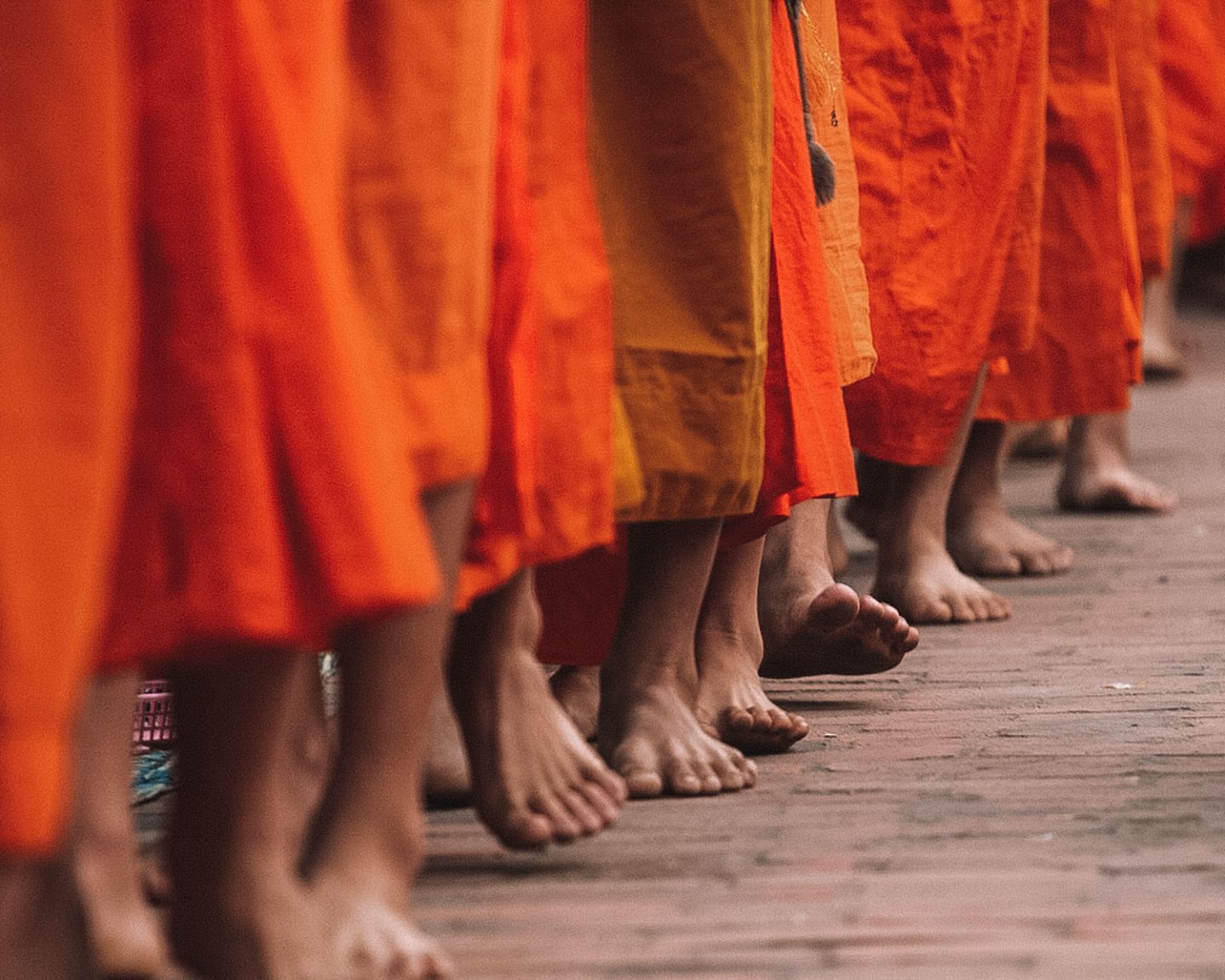 Sign Up for an Orange Robe Tour
Orange Robe Tours is new on the scene, but they have quickly climbed the ranks to become one of the most highly ranked things to do in Luang Prabang on TripAdvisor.
This social enterprise pays its employees (former monks and novices who have recently left the temple) as tour guides that provide culturally appropriate temple tours and guided meditation experiences in Luang Prabang.
Tours and meditation each last one hour and provide visitors with an insight into daily life in the temple. The tours are capped at seven people per group, so you get a really personal experience.
Profits go to the restoration of the temple grounds and to local charity partners, so feel good about spending your money on a tour. 
You do need to book in advance, which can be easily done here or go visit the guys in the office from 8:30 am – 5 pm.
Cost: 100,000 kip for one tour, 180,000 when you book two
---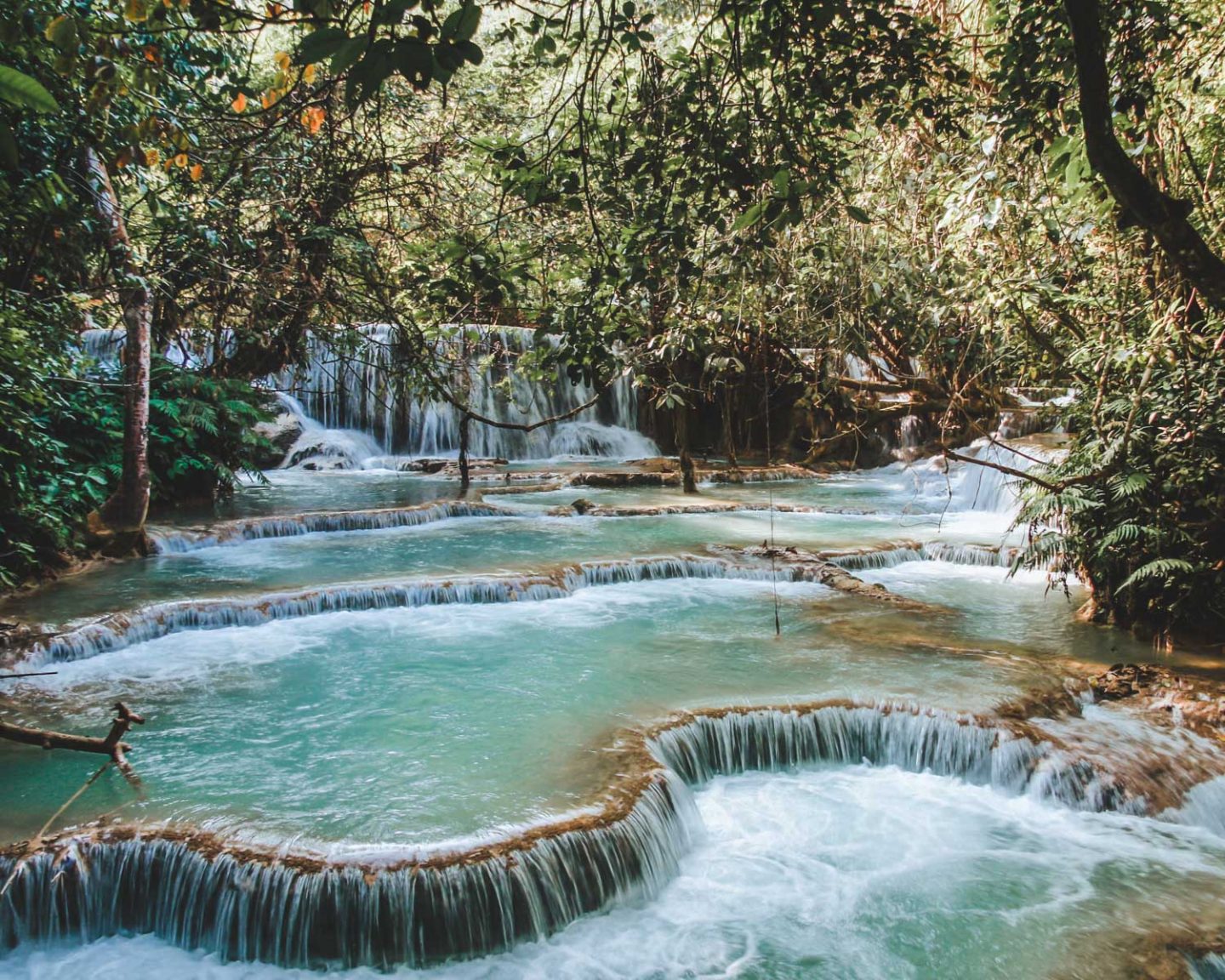 Explore Luang Prabang's Waterfalls
The waterfall crown jewel of Luang Prabang is, without a doubt, Kuang Si. The tiered waterfalls are famed for their teal coloured pools.
It's 45-minutes away from Luang Prabang and you can easily get there by tuk-tuk, hiring a bike or joining a tour. If you want to avoid the crowds, get to Kuang Si as early as possible.
But don't stop just there!
Make sure you add Tad Sae waterfalls to your list if you're looking for non-touristy things to do in Luang Prabang. Those wanting to get fully off the beaten track can check out the abandoned waterfalls at Tad Thong.
Though not as visually impressive, you are likely to be the only one there.
---
Catch a "Free" Movie at L'Estranger Books & Tea
There isn't much for nightlife in Luang Prabang thanks to a government implemented midnight curfew. That doesn't mean that there isn't anything to do in the evening!
If you're unsure what to do in Luang Prabang after the sunsets, make your way to L'Estranger Books & Tea.
There may not be a movie theatre in Luang Prabang yet (though rumour has it the Chinese are building one), but this little French book and tea shop, hosts nightly movies in their upstairs loft space.
The movies that are being shown for the evening are posted out in front of the shop for the week ahead, making it easy to plan which night you want to go.
If you do get hungry, the bookstore also has delicious milkshakes and meals to choose from!
Opening hours: 7:00 am – 10:00 pm Monday to Saturday, 10:00am – 10:00pm Sunday
Cost: While technically free, you are required to buy a drink (they're delicious so it's money well spent)
---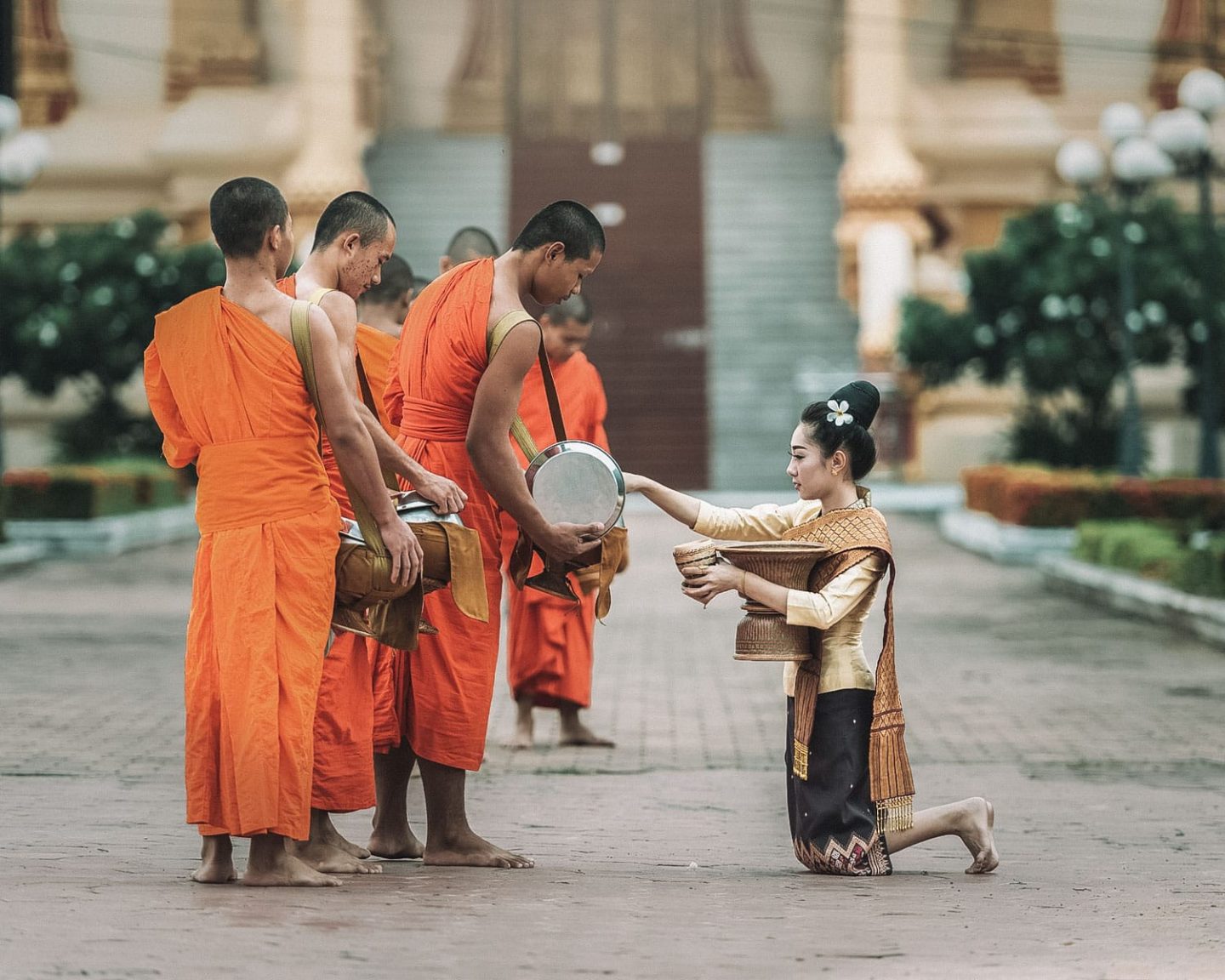 Watch the Alms Giving Ceremony (or Take Part!)
The Alms Giving Ceremony in Luang Prabang is worth the early morning wake up call. Each day, the monks from the temples walk barefoot collection daily offerings from the locals.
The young Buddhist monks start their walk before dawn and walk in single file throughout the city. It's one of the best things to do in Luang Prabang if you want to soak up a huge part of Laos' culture.
Cost: Free to watch
Read More: A Responsible Traveller's Guide to Alms Giving in Luang Prabang
---
Tara Tadlock is a travel writer + blogger documenting her slow, adventure travels across 45+ countries on SillyLittleKiwi.com. Her writing focuses on responsible tourism and local experiences.
Tara loves finding the best coffee and vegetarian food anywhere she goes, learning about culture and customs straight from locals, and cuddling any dog within reach.
Follow her travel adventures on Instagram, Pinterest, Twitter and Youtube.
---
Want more Laos and Southeast Asia travel inspiration? Check out my other posts below!
?If you like it, then you should put a pin on it ?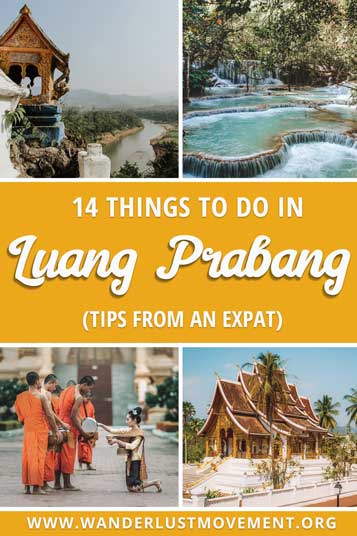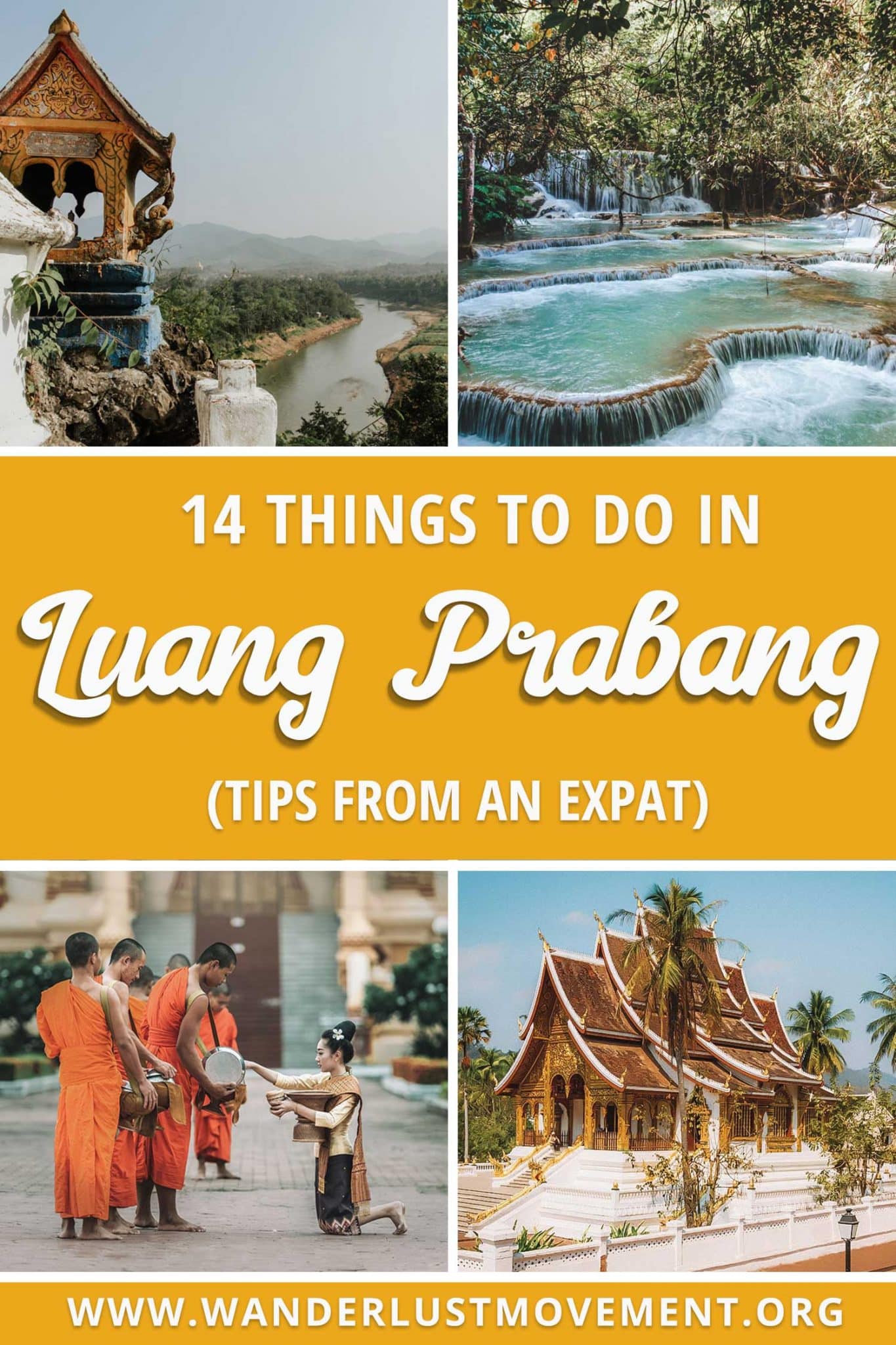 There are tons of incredible things to do in Luang Prabang, but if you want to get off the beaten track, here's some advice from an expat!