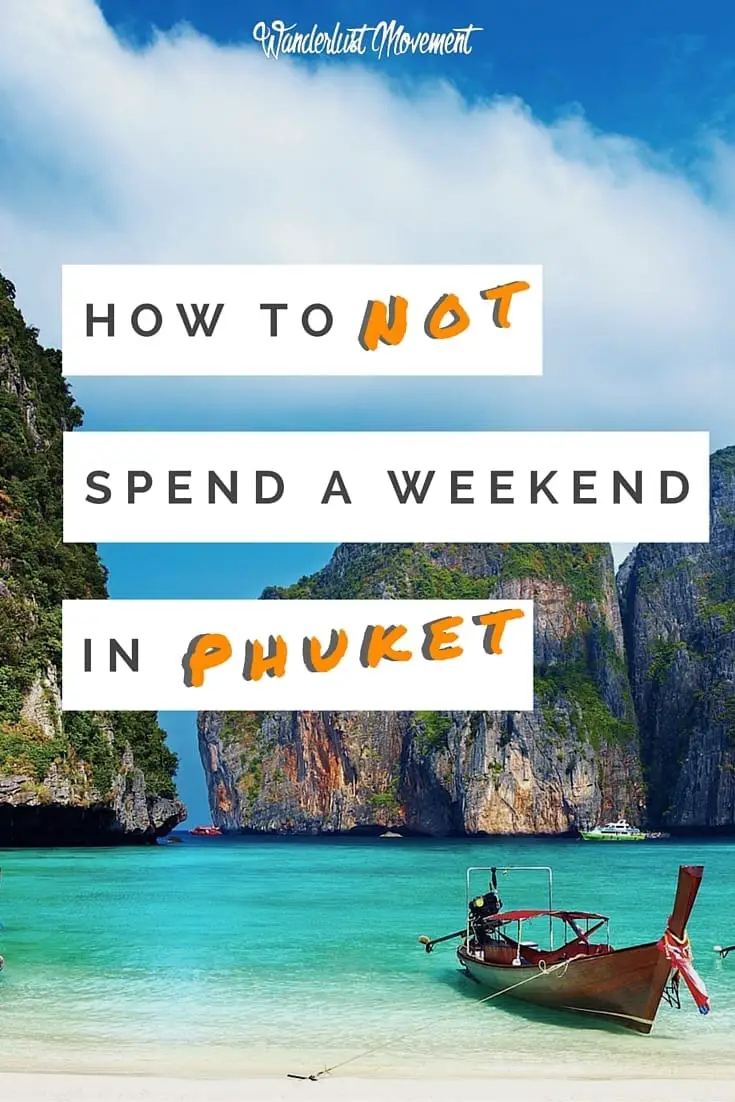 This past weekend in Phuket was supposed to be amazing. I had all these plans. I had spent hours on Pinterest researching things to do in Phuket, the photos I wanted to take and the places I wanted to see. I had meticulously planned out a hiking route on Phi Phi and had plans to see the famous Maya Bay. To say I was amped for this mini adventure was an understatement.
Unfortunately, everything went bottom side up and it just collectively steamrolled into a big pile of shit. What was supposed to be an adventurous weekend of island hopping turned into life lessons from hell.
My flight was delayed, my phone broke, I got white girl wasted, had the worst hangover of my life and had to dip into my savings to buy a new phone.
The only silver lining is that it could of all gone much worse. I don't know why life decided I needed to learn so many lessons or what I did to upset the bitch that is karma, but here are the mistakes I made that hopefully you can learn from or at the very least, laugh at my basic stupidity.
#1 Not buying a cover for my phone
I don't like phone covers. Android never has cool designs and they make my phone bulky. While I understand the merits of them and that I wouldn't be out of so much money if I had bought one, a part of me still does not regret it.
But once my phone is fixed, I'll be sucking up my disdain and buying one. Mainly because not having one is just resulting in too much life admin.
#2 Drinking Long Island Ice Teas in a Bucket
Whenever I think it's a good idea to drink a Long Island Ice Tea, shit hits the fan in colossal amounts. This was never more true than Friday night when all of a sudden I found myself white girl wasted in a club on Bangla road. I had lost my cousin and everyone else from the hostel.
I had no phone and I didn't know which way was up to get back to my room.
As much as I like to pride myself on my ability to hold my drinks in South Africa, the same cannot be said for Thailand. I don't know what they put in those buckets, but its was a one day ticket back to 19-year old Lauren's wasted days.
I'm too old for that shit.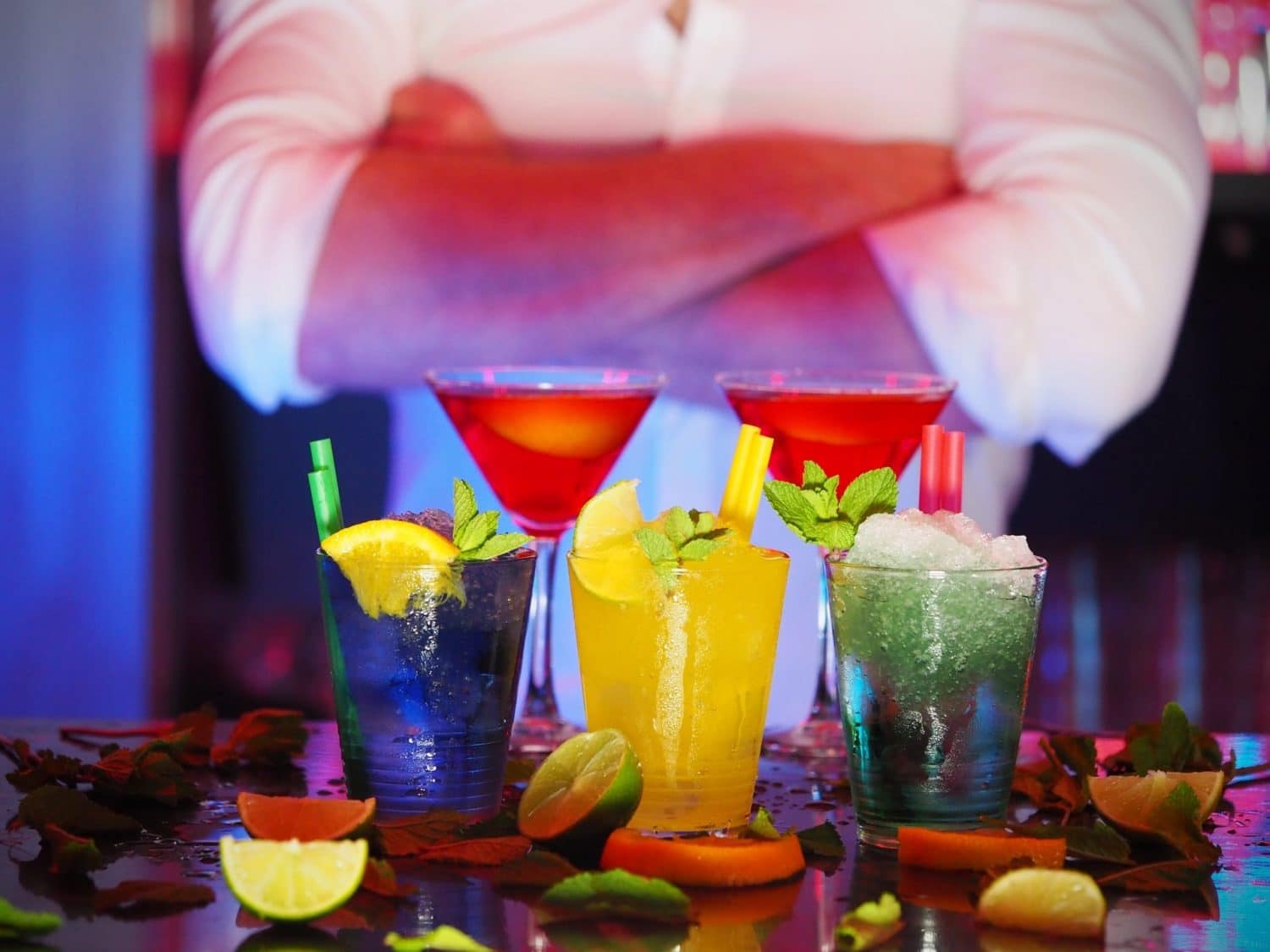 ---
#3 Island Hopping with a Hangover from Hell
I understand that a lot of travellers go to Patong for the party scene. I have nothing against that, I'm just not usually into torturing myself.
While I am not sure when I exactly managed to get back to the hostel, I have a good guesstimate that it was 4:30 am. This would have been fine if I didn't book myself on an island tour to Phi Phi at 7 am. My bunk mate tried to wake me up three times from 6 am without any success. At 7:10 I got up, picked up my bag from last night and stumbled outside to see if they were still waiting for me.
Unfortunately, yes. Yes, they were.
The rest of the day can only be described as pure hell. What made it worse, was that the weather on Phi Phi was perfect.
I just had no bikini, no sunglasses, no sunscreen, no camera, only 200 baht and the humidity was not being kind to my throbbing head. While sitting on the beach with my head hanging between my legs I noticed a giant hole in my pants. A giant motherfucking hole right by my crotch. Yip, I had been flashing my vajayjay to beach-goers and who knows who else for the last couple of hours.
At least I had underwear on.
After muttering "dammit Lauren" under my breath, I noticed confetti inside my top. And for the next couple of minutes kept on pulling out piece after piece.
Aren't I just the classiest?
#4 Sleeping on the ferry
That ferry ride was what I imagine purgatory must feel like. It took forever to end. This is why most people decide to take a nap. Even people without hangovers from Satan.
But I will never make that mistake again.
This bitch sat down next to me and started taking selfies while I was completely passed out. My mouth was open, there was drool, my face was smudged with makeup from the night before – I looked like a hot mess.
The only reason I know she was taking selfies, is because when I woke up a few hours later, she was going through the photos on her phone and uploading them to Facebook.
By the time I got back to my hostel, I was done with life. I crawled into bed after grabbing some dinner and didn't open my eyes again until it was time to catch my taxi to the airport.
TL;DR Fuck my life. I am a terrible adult. Why do I do these things to myself?