Last Updated on October 28, 2020 by lauren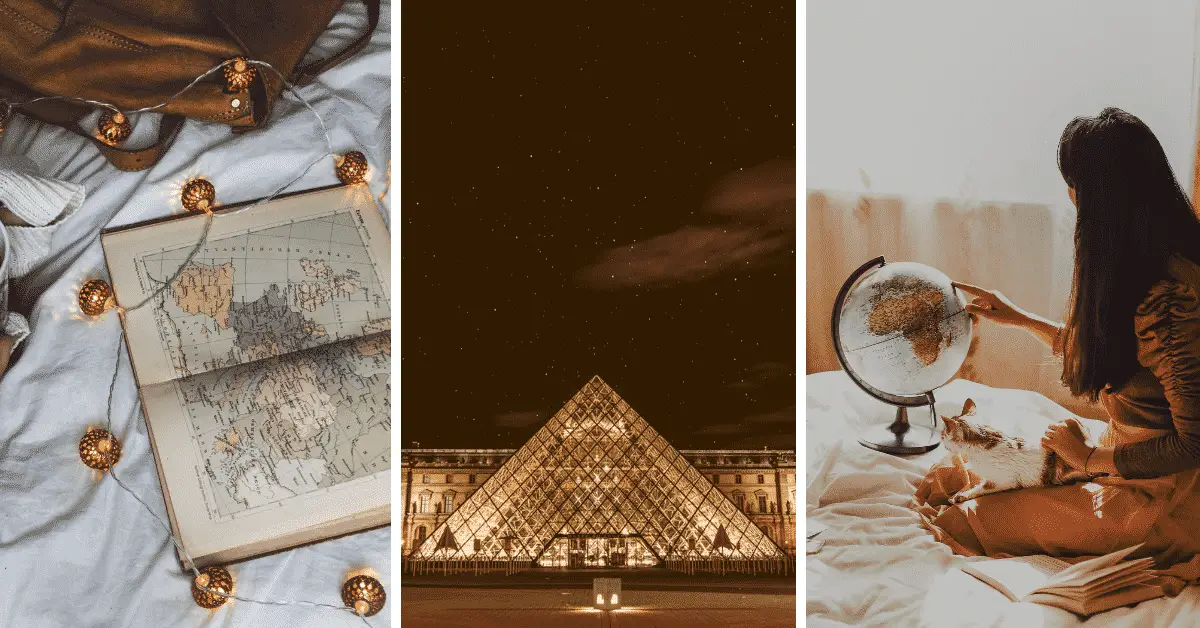 Is cabin fever rife in your household? Are you close to finding a spider, and letting it bite you so you can start climbing up walls??
As a travel blogger who cannot travel, it's been tough. I've been feeling stumped about what content I should be creating and then there's the repeating thought: "Does anyone even care anymore!? Should I throw in the towel in and become a food blogger??"
Despite all my mental spirals, I've found a wee bit of light at the end of the tunnel – armchair travel and I'm kinda obsessed!
As an introvert and a Taurus (shout out to all my fellow bulls who are eating themselves out of house and home ♉), I love discovering new destinations from the comfort of my bed.
Sure, armchair travel doesn't compare to chasing waterfalls in Bali, but you don't need to stress about getting to the airport on time, and there are ZERO crowds at the top attractions.
If you want to re-ignite your wanderlust, here's a guide to armchair travel and nine ways to enjoy travel from home!
---
How to Master Armchair Travel
Marvel at Artistic Masterpieces with Virtual Museums
Are museum visits high on your itinerary for new destinations? You can get your fix without needing to put on pants. Some of the world's most famous museums have virtual tours that are 100% free!
Here are some of the best virtual museums to check out:
The Louvre
Pretend your summer plans to Paris never got cancelled with a virtual tour through The Louvre. As one of the largest art museums in the world, you can spend hours exploring the rare artifacts like the Mona Lisa and exhibits such as the Egyptian Antiquities and Galerie d'Apollon.
The best part?
You don't need to muscle your way past crowds and stand on your tiptoes to see the incredible works of art.
Smithsonian National Museum of Natural History
Visit one of the top museums in the world while you treat yo' self to a face mask and mani-pedi. The Smithsonian National Museum of Natural History in Washington, D.C. has a 360-degree online tour.
It includes all of the popular exhibits like the Hall of Mammals, Hall of Human Origins, The Sant Ocean Hall, The Last American Dinosaurs and Butterflies + Plants: Partners in Evolution.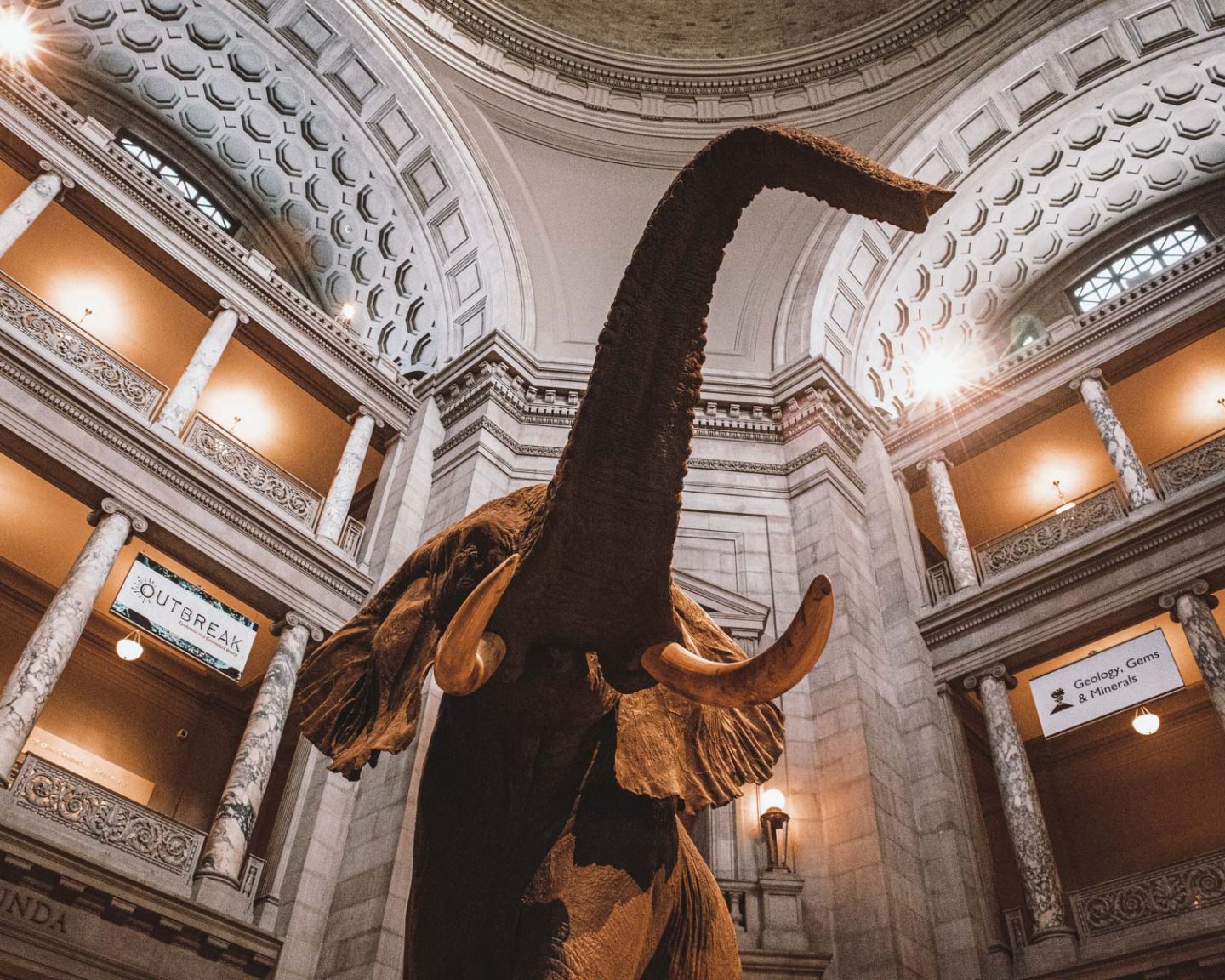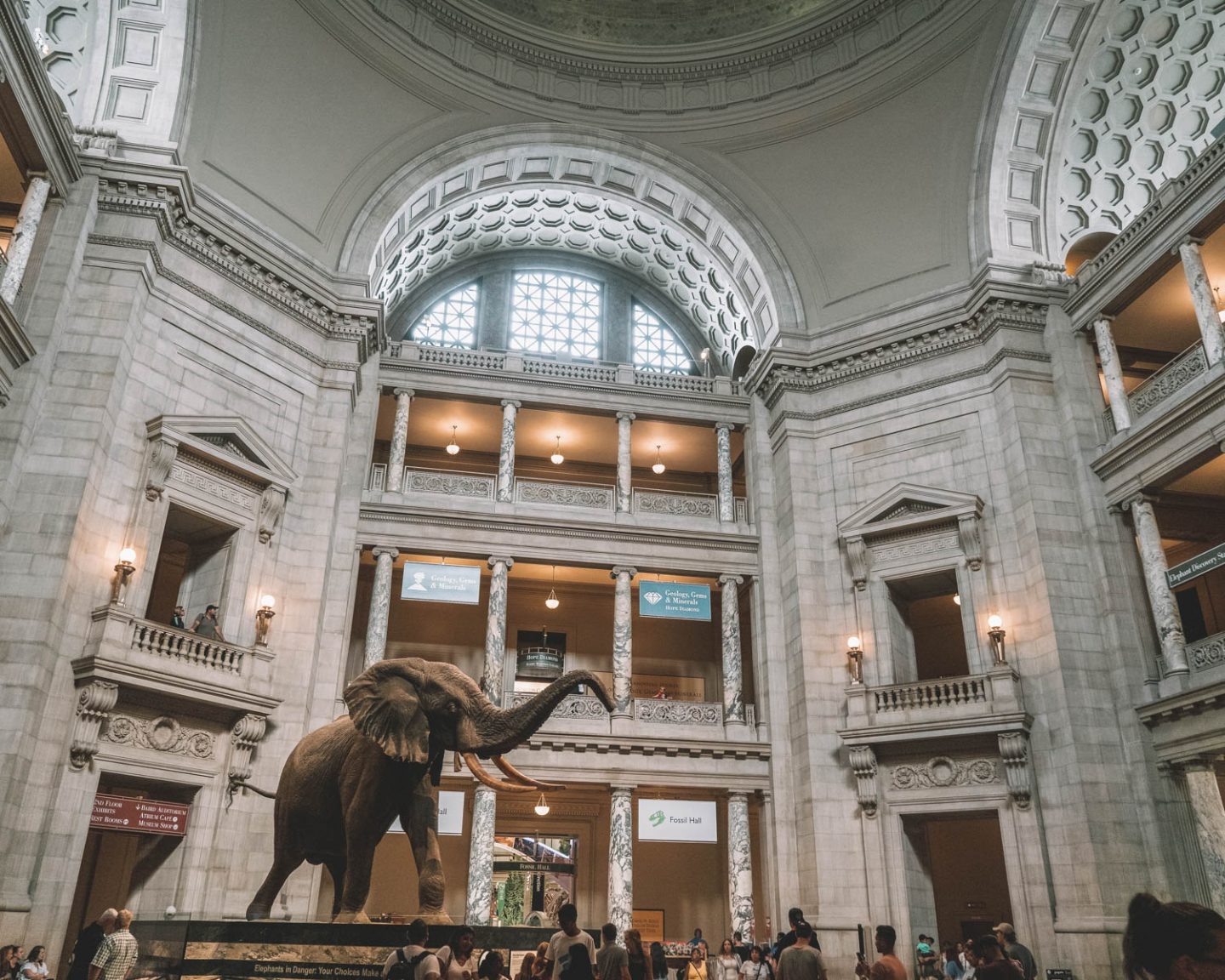 The Metropolitan Museum of Art
While I possess as much style as Anna Wintour's left pinky, I still fantasise about attending The Met Gala. Since fashion's event of the year has been postponed and I won't get to see celebrities bizarre outfits for another year, The Met's virtual tours are the next best thing.
The museum is home to over two million works of fine art with collections from Vincent van Gogh and my favourite artist of all time, Jackson Pollock.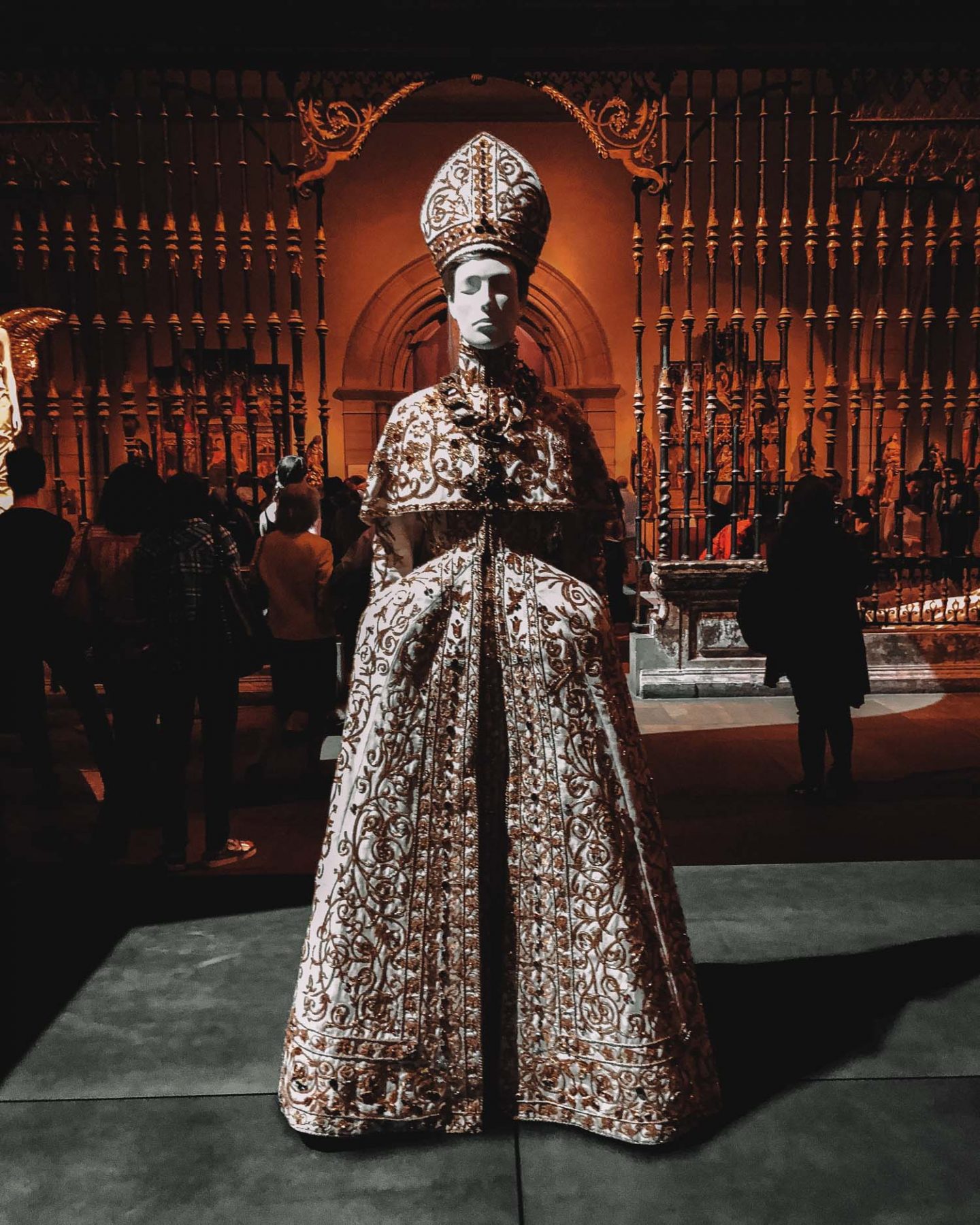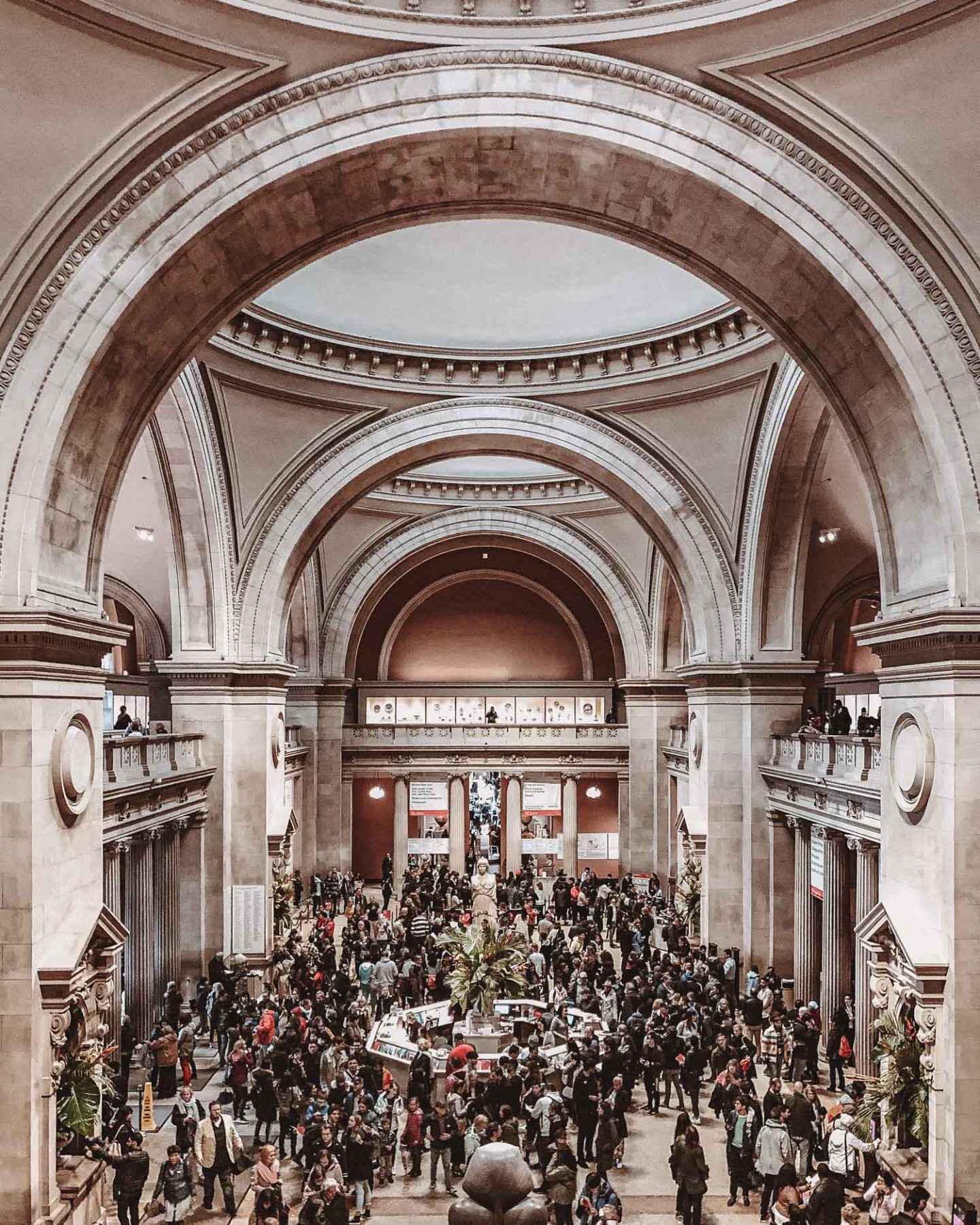 The Vatican Museums
If you only have time for one museum on this list (lol kidding, what else would you be doing), virtually make your way to The Vatican Museums in Rome, Italy.
Flex your armchair travel muscles and tour the museum grounds. See famous exhibits like the Sistine Chapel without thousands of other people and guards telling you to shush.
Read More: How To Visit The Vatican (A Massive Travel Guide)
---
Explore a U.S. National Park From Your Couch
For all the avid hikers out there who are wearing their boots around the house for nostalgia, experience some of the United States best national parks without the expensive plane ticket or applying for a visa.
Google Arts & Culture lets you explore five national parks that show off the country's diverse climates and environments and takes you on a virtual great outdoors adventure!
Kenai Fjords National Park, Alaska
Explore the glaciers, fjords and icebergs of Kenai Fjords National Park in Alaska. The virtual tour isn't a passive scroll past incredible landscapes. It invites you to take part in one-of-a-kind adventures. Climb down icy crevasses, go kayaking past massive icebergs and watch a glacier melt.
Bryce Canyon National Park, Utah
As someone who loves astrophotography, I'm missing my 2 AM missions to capture the milky way. Luckily, I can virtually scratch that itch with an online tour of Bryce Canyon National Park. Starting at Sunset Point, you can gaze through a telescope up at the night's sky and learn about the different constellations.
Hawai'i Volcanoes National Park, Hawaii
I don't know about you, but I've dreamed of exploring Hawaii ever since that one Baywatch season. With the island's most popular national park accessible online, I'm one step closer to experiencing that slice of paradise. As a virtual traveller, you can discover the Nahuku Lava Tube, take in stunning coastal vistas and fly over an active volcano.
Carlsbad Caverns National Park, New Mexico
Love exploring what's underneath the Earth's service? Sign up for a virtual tour through the Carlsbad Caverns National Park in New Mexico. It's home to over 100 caves with incredible rock formations and thousands of bats. If life is getting dull as a human, you can opt to experience the park's life as a bat simulation.
Dry Tortugas National Park, Florida
Dry Tortugas National Park is a remote part of the United States. If you wanted to visit the park in real life, you would need to book a private seaplane or boat to get there. With the virtual tour, you get to save some dollars (anyone else shook at the Rand to U.S. dollar exchange rate!?) and dive a shipwreck, swim past the third largest coral reef in the world and see a Civil War-era fort.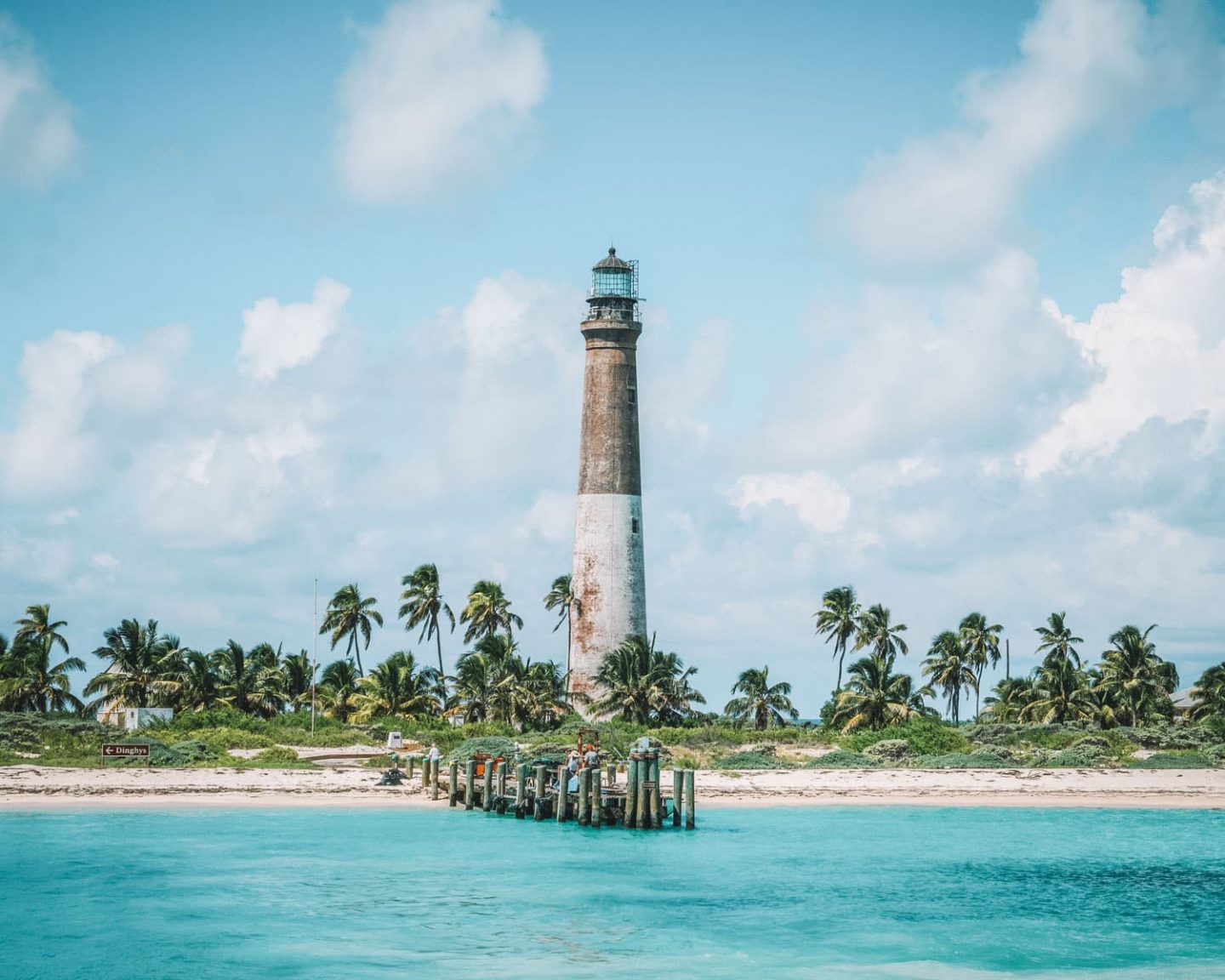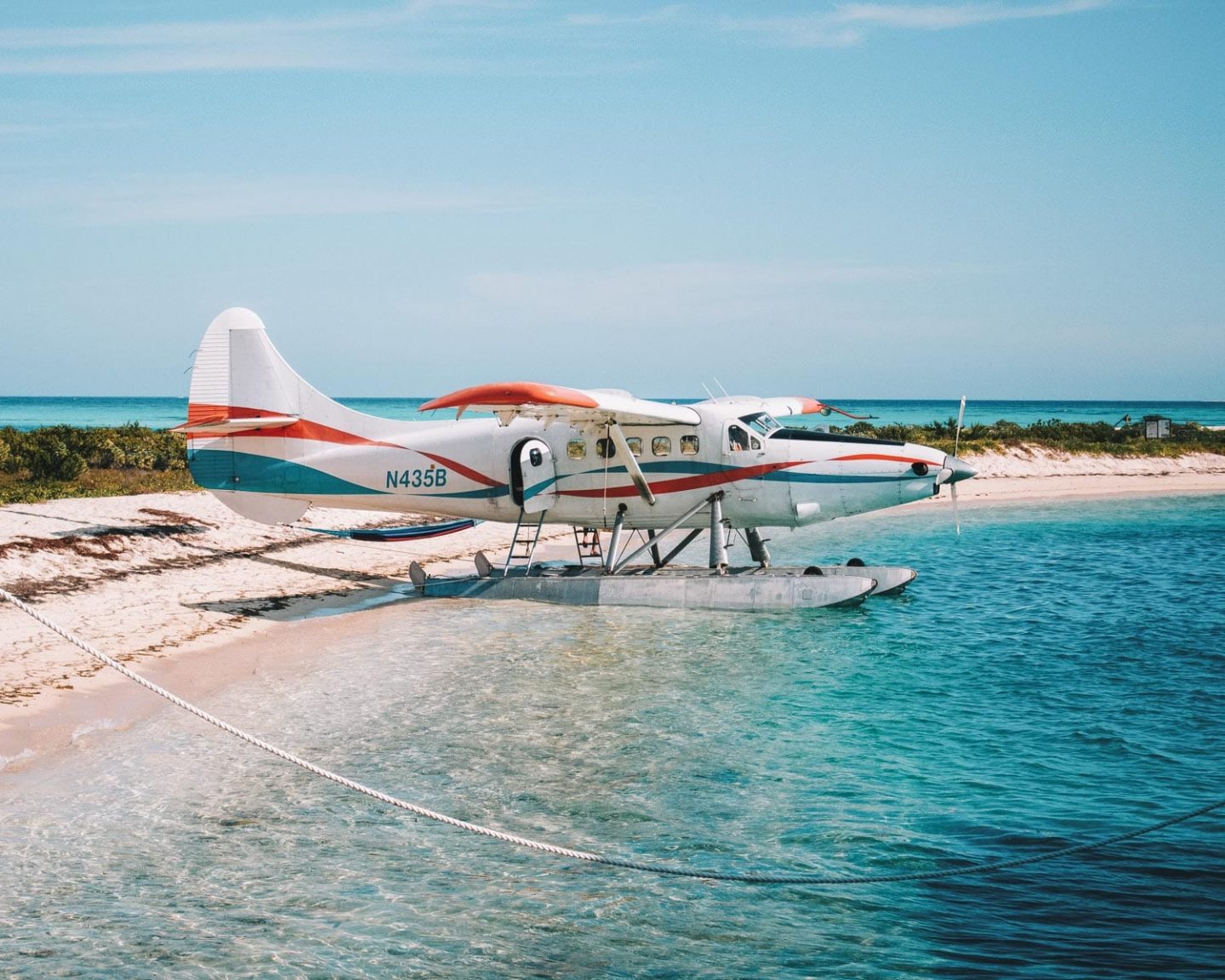 ---
Stream The Best Travel Movies & Series
Like many people around the world, I've been making a dent in my Netflix watch list. So much so that I convinced my boyfriend to get a VPN and sign us up for Hulu.
If you're running out of things to watch and want to fuel your wanderlust, here's a list of the best armchair travel movies and TV series to watch:
Best Travel TV Shows
An Idiot Abroad: One of my favourite travel shows of all time. It's a hilarious show that follows the misadventures of Karl Pilkinton, a guy who hates travel and has zero interest in learning about global cultures. He is forced to travel the world by his friends Ricky Gervais and Stephen Merchant.
Parts Unknown: Parts Unknown is a delicious adventure around the world with Anthony Bourdain. Join the late chef and TV personality as he gallivants around the world with Barack Obama (season eight, episode two), dines in Libya while investigating the country's conflict through food (season one, episode four) and travels to the Congo which Bourdain calls "the most relentlessly fucked-over nation in the world" (season one, episode seven).
Street Food: As a budget traveller at heart, I always find myself eating plates of street food when I travel. Street Food takes you around the globe to experience the best curbside meals from Thailand's iconic Phad Thai to Singapore's Michelin-rated Hawker Centres.
Planet Earth I & II: Binge-watch Sir David Attenborough's groundbreaking natural history show. Travel around the globe and learn about the day-to-day life of Tibetan foxes, track down the endangered Ethiopian ibex, and swim with the largest animal in the world – the blue whale.
Gaycation: Gaycation is a TV show hosted by Ellen Page and film director Ian Daniel. It explores what it's like to be LGBTQ+ around the world. The show explores the gay bars of Tokyo and New York City and travels to destinations like Ukraine and Jamaica where LGBTQ+ locals face discrimination and threats on a daily basis.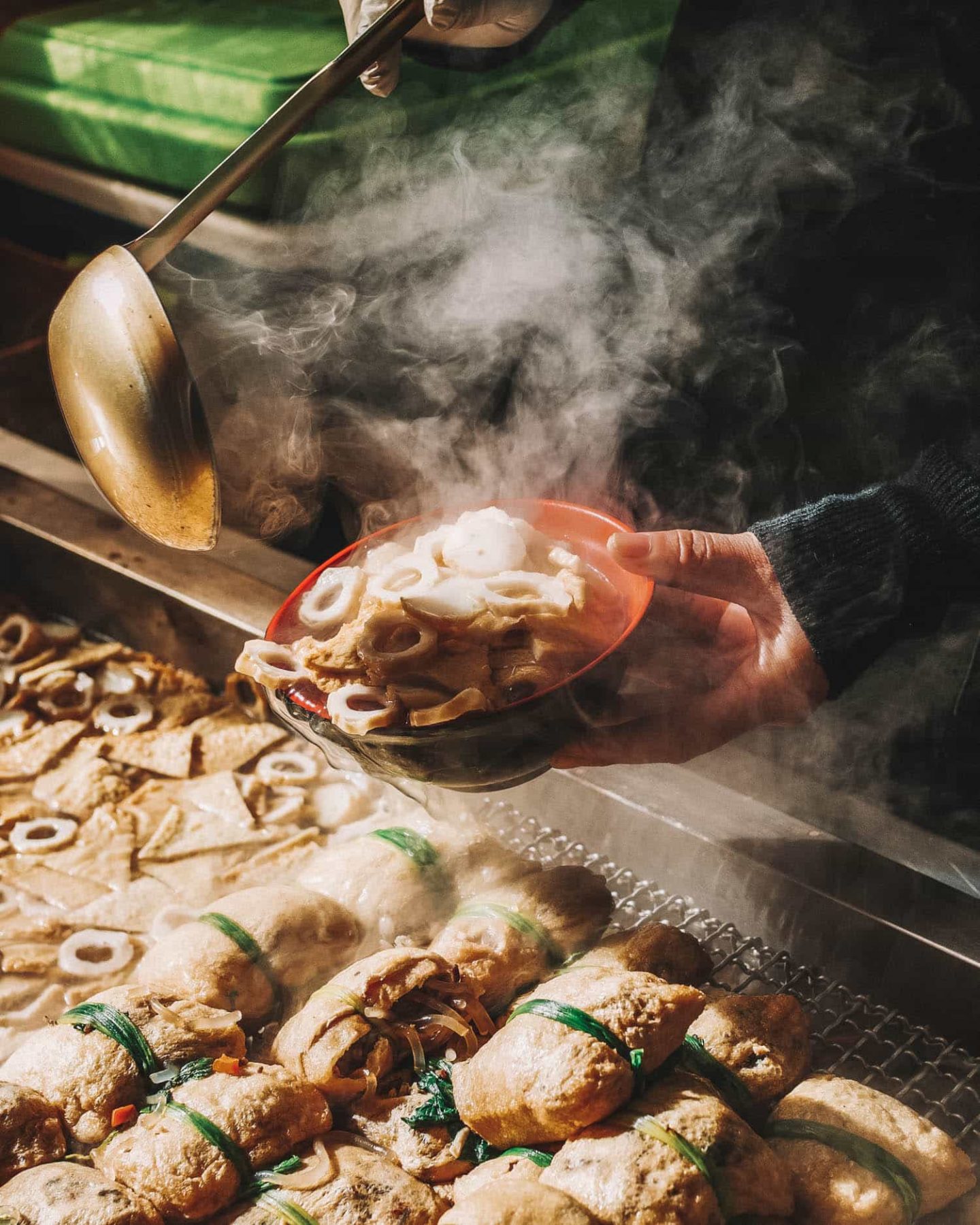 Best Travel Movies
The Secret Life of Walter Mitty: The Secret Life of Walter Mitty will have you jumping up and down on your sofa by the time the credits roll-up. It's the perfect travel movie for those who want to escape the daily humdrum of life and finally chase down the adventure of their dreams. Warning: Iceland and Greenland will suddenly be at the top of your bucket list.
Mamma Mia: ?Here we go again. My, my how can I resist you? ?With the gorgeous backdrop of the Greek Islands, sparkling blue waters and a soundtrack with all the best Abba songs, you'll dance and sing away the lockdown blues.
The Lizzie Macquire Movie: Are you longing for a sojourn through the streets of Rome? Stream the iconic Lizzie Macquire Movie and watch Hilary Duff attempt an Italian accent as she explores the Trevi Fountain, Spanish Steps and FINALLY kisses Gordo.
Up: As a Disney addict, I had to include one animated movie on this list. Up is a heart-wrenching film that takes you on an adventure across South America. You'll need a box of tissues to make it through the movie, but you'll have a strong desire to make your travel fantasies a reality before it's too late.
Crazy Rich Asians: Did you know that after Crazy Rich Asians premiered, searches for Singapore travel spiked by 20%? If you're looking for a film to inspire your wanderlust, Crazy Rich Asians have the stats to back it up. The movie is ideal for those looking for fun rom-com with delicious food, breathtaking cinematography and an inside look into the lives of Singapore's elite.
Read More: Singapore 4 Day Itinerary: The Ultimate Guide for First-Time Travellers
---
Cook Your Favourite Food From Around the World
After watching Anthony Bourdain's Part's Unknown and Street Food, let your virtual travels take your tastebuds on a gastronomic adventure.
I know most of us are spending more time than usual in the kitchen. So you might as well use your gluttony (and boredom) to fuel your wanderlust.
Choose a dish from your favourite country, convince your friends to join in on the fiesta and plan a delicious dinner party (via Zoom, of course).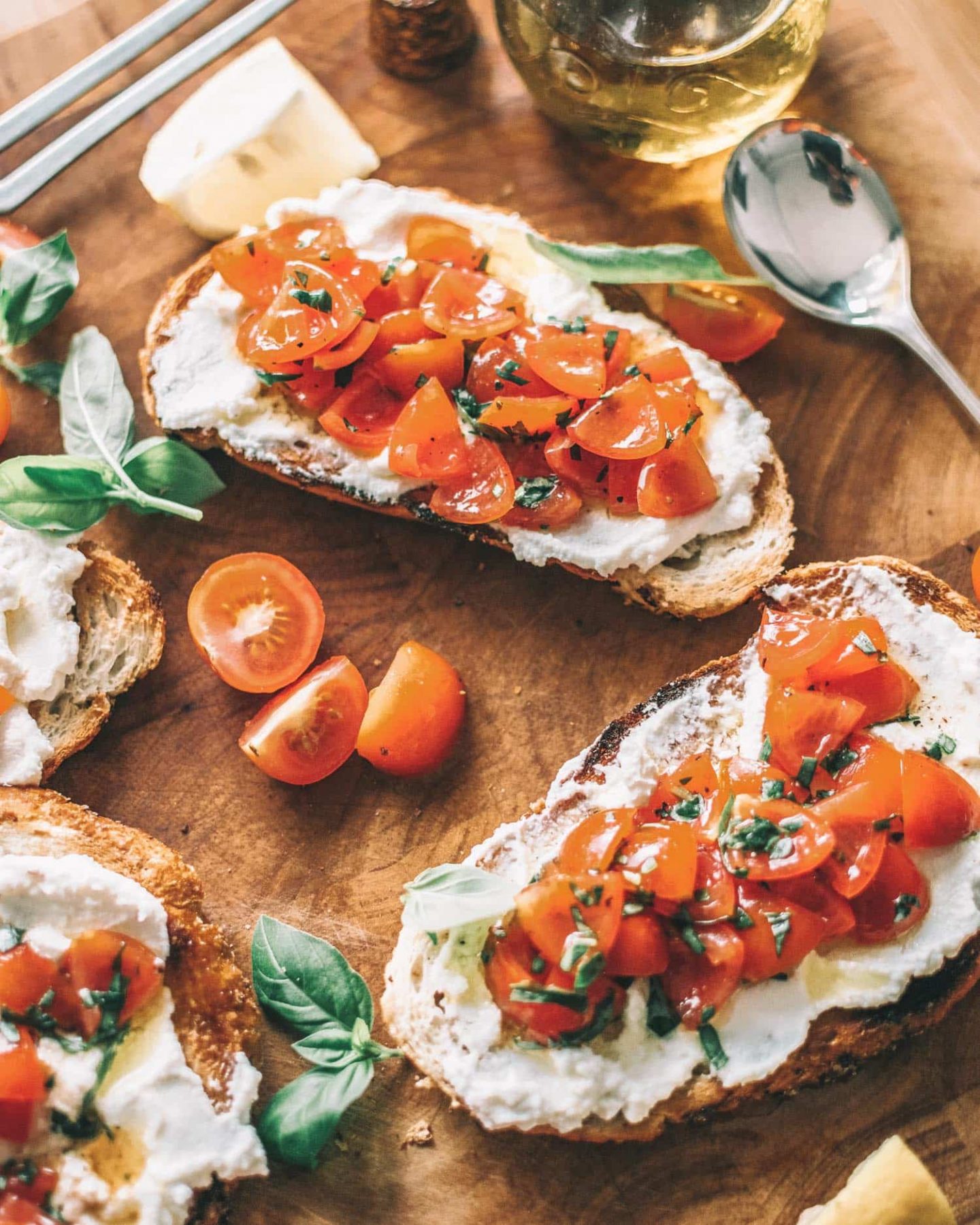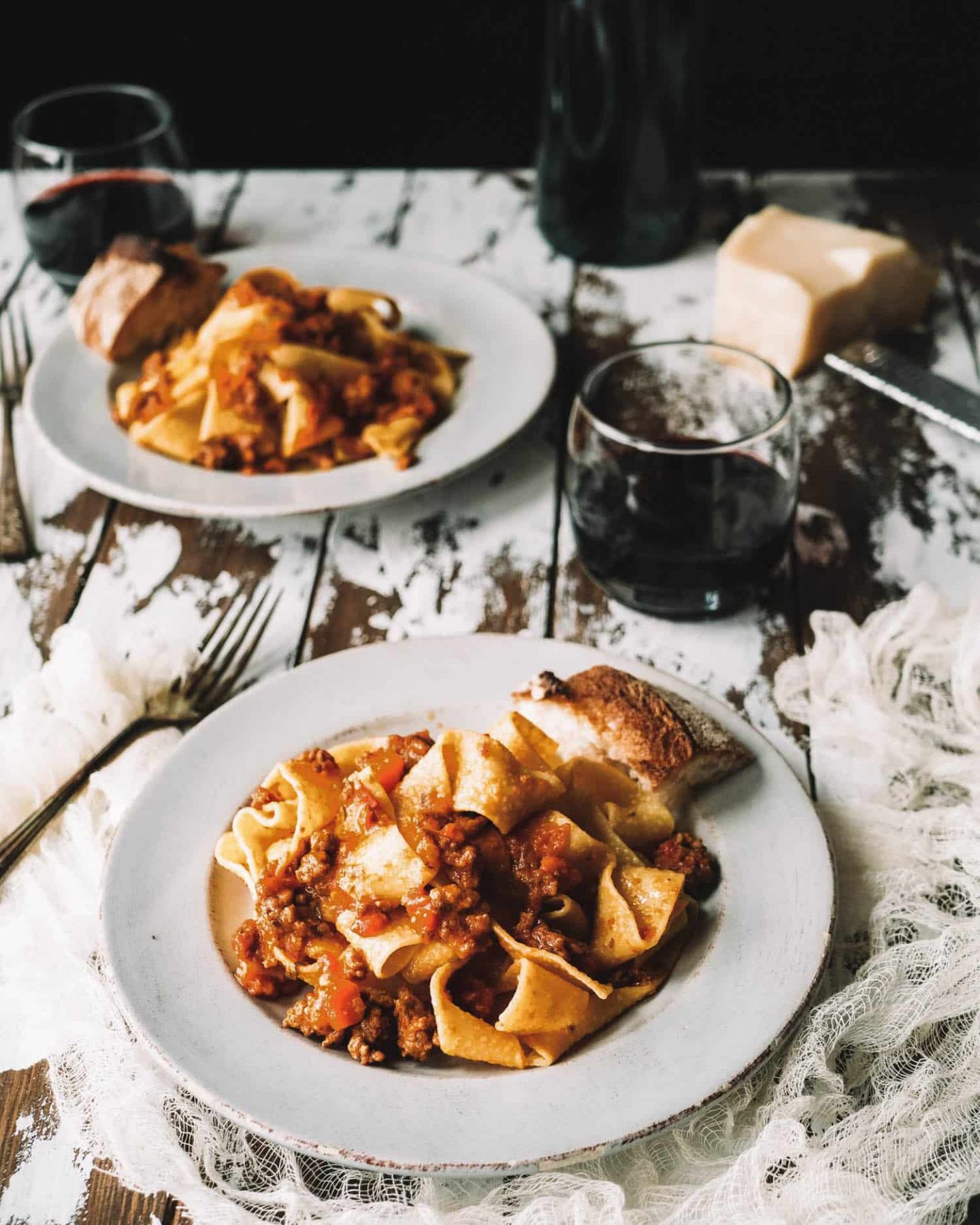 ---
Read Wanderlust-Inducing Books
Escape from the distressing headlines by curling up with a good book and using armchair travel to transport yourself to your dream destination.
But reading isn't only a distraction.
Neuroscientists tracking the brain activity of patients have found that the act of reading words like "cinnamon" cause the part of the brain that controls smell to light up.
That means reading about Bangkok, Paris, or Botswana can trigger your senses transport you to take you to the bustling Thai capital, the banks of the Seine river or the flood plains of the Okavango Delta.
Here are some of the best armchair travel books to add to your must-read list:
---
Binge Your Favourite Travel Blogs & Vlogs
Want to support your favourite creators while travelling online? Binge their content!
It's a tough time for many businesses around the world, but freelancers and small business owners (like myself who are in the travel industry) are particularly feeling the pinch.
If you want to help us out, spend a few minutes a day reading a blog post (it costs you nothing and helps us make some ad revenue), watching YouTube videos or supporting us by engaging with our content on Instagram.
While I'm incredibly grateful for you reading this blog post right now, if you want to continue showing me some virtual love (and dabble in some armchair travelling), meander your way through these blog posts:
---
Start Planning Your Next Trip
For a lot of us, not having an end in sight is making staying inside so much harder.
So why not use the time to plan your first trip when things start to go back to normal?
Hop onto Pinterest and create a board for your dream destination. Scroll through Instagram, stalk some hashtags and create a new saved folder (you might find some new favourite accounts).
Once you've decided on a destination and you have a bucket list coming together, head on over to Booking.com and start researching your dream hotel!
Remember, this too shall pass (yes, I know that's corny, but it's also a Lord of the Rings quote). It's okay to use this time to take your mind off the state of the world and get excited about your next adventure.
---
Reminisce About Your Favourite Trip Ever
If none of these tips help you reclaim your wanderlust, take a walk down memory lane.
Look through your travel photos from your favourite trips. Host a Google Hangouts with all your friends that went on that adventure (and don't forget all the people you met along the way!).
Have a chat about your drunken escapades on Siem Reap's pub street or that epic Full Moon Party in Thailand. Maybe you hiked to the top of Kilimanjaro, or you spent your gap year backpacking across Europe.
You could also use this time to edit (or re-edit if you've recently invested in some presets) your photos and relive those memories by posting some throwbacks on Instagram.
---
Do you have any more armchair travel ideas? Hit ya gurl up in the comments and let's get our wanderlust on from the comfort of our couch!
---
Psst…Want some inspiration for your next trip? Check out some of my most popular posts!
? If you like it, then you should put a pin on it! ?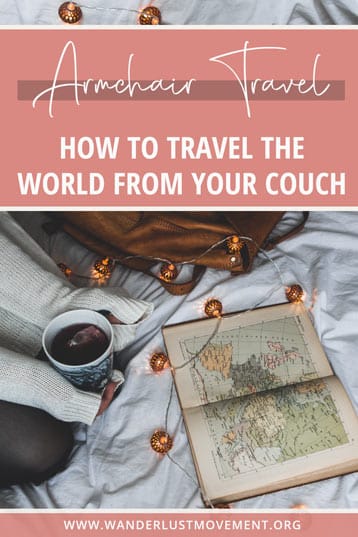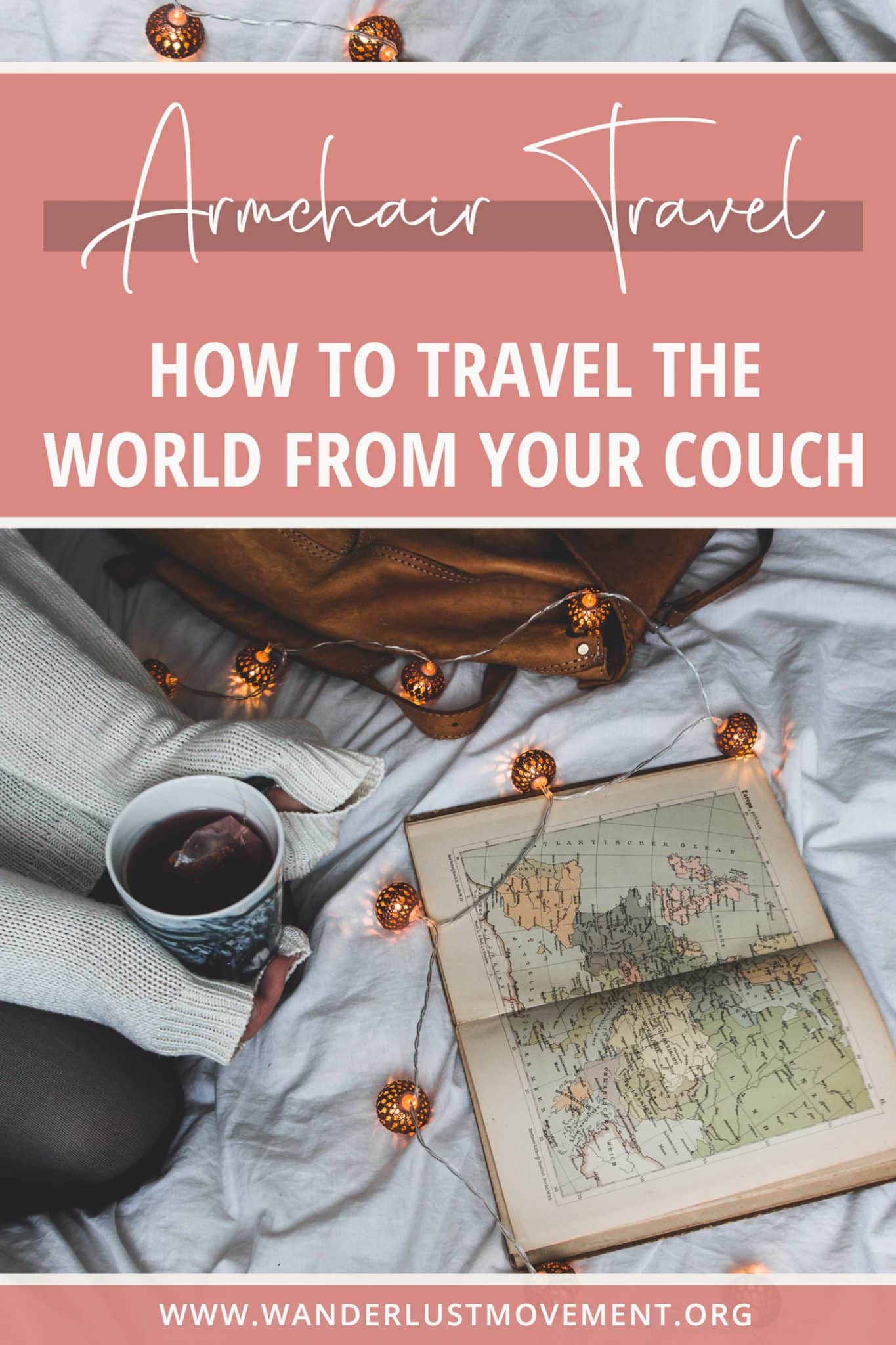 Escape the four walls of your house by indulging in armchair travel! Here are 10 genius ways to explore the world from home!