It's a quick train ride to one of the quirkiest spots outside of Cape Town. Nestled between Muizenberg and Simon's Town it's easy to spend an entire day exploring everything the vibrant Main Road in Kalk Bay has to offer. From retro art galleries, bohemian boutiques, delicious restaurants and incredible views of the bay – it's not to be missed.
Here are my top picks of the best things to see and do in Kalk Bay!
---
Food & Drink
Best place to have breakfast: Olympia Cafe & Deli
With the best view of Kalk Bay harbour, it's easy to understand why Olympia Café is always packed. The breakfast, lunch and dinner specials change on a daily basis making it impossible for your tastebuds to get bored of this rustic little café.
What to try: If you don't have time to sit down for a meal, get there early and grab yourself a half dozen of their freshly baked croissants. Your stomach will love you.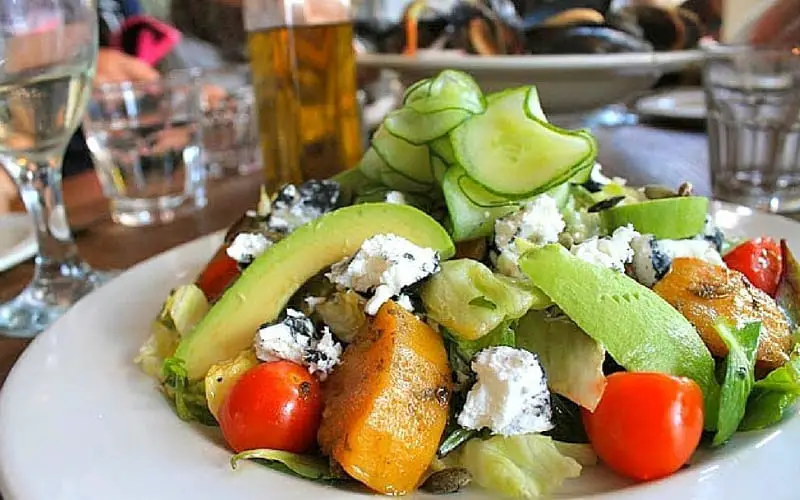 Photo: Sara Dajani
Best place to have cocktails: Cape to Cuba
This quirky restaurant arguably makes the best mojito in Cape Town! Decorated like something out of pirates hut in the Caribbean, Cape to Cuba fuses authentic Cuban dishes with décor inspired by Ernest Hemingway and Che Guevara. Voted one of the top 100 restaurants in the world, it's a great choice for not only sundowners but your stomach as well.
What to try: The mango and chilli mojito.
Best place for a beer: The Brass Bell
Grab a beer and watch the waves come crashing in right against the glass. Nestled into the tidal pool waves, The Brass Bell is one of the most unique restaurants in Kalk Bay. The only thing that makes this place cooler is the live music acts they have on the weekends at the bikini bar. It's a great place to set the tone for the weekend and get the party started.
What to try: Any of their amazing pizzas!

Photo by: The Brass Bell
Best Ice Cream: The Ice Café
This is my favourite place to buy ice cream in Cape Town hands down. It's made from a third generation Italian recipe and is a lifesaver on a hot day in Kalk Bay.
What to try: Stick to your classics flavours or try something new like cinnamon and ginger, blueberry cheesecake or even brandy.
---
Shops & Entertainment
Best Boutique: Kalk Bay Co-Op
If you want to pick up trendy bohemian looks from South Africa's up and coming designers Kalk Bay Co-op is the place for you. Co-op has two stories across the road from each other and features everything from jewellery, shoes, handbags and gorgeous men and women fashion.
I always end up walking out with something. Whether it's something small like a flower crown or a cozy new sweater. It's an all around win.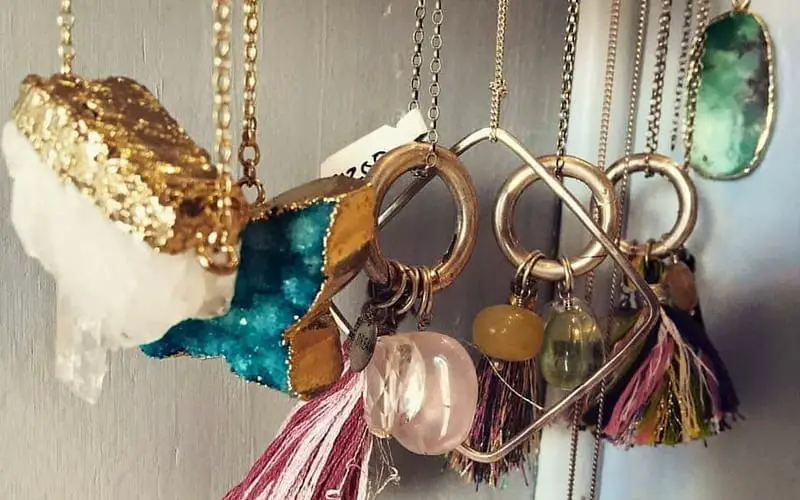 Best Art Gallery: The Studio
The Studio has it all. Beautiful art, a delicious bistro and an incredible view of Kalk Bay. The gallery space is available to hire on a monthly basis which means there is always a new artist to discover. One of my favourite experiences at The Studio was getting the chance to chat to one of the artists while he was putting the finishing touches on a piece.
What to try: The homemade spinach and ricotta ravioli
Best Spa: The Majestic Spa
Spending the day getting pampered with picturesque ocean views is one of my many ideas of heaven. This is why it's one of my top things to in Kalk Bay. I first went to The Majestic Spa last year with my mom. We treated ourselves to full body massages, a facial and a mani-pedi. #WorthIt
Best Place For Green Thumbs: Kalk Bay Garden Shop
This shop has the coolest things for gardening lovers. It has everything from dinosaur pots, fairy toadstools and an array of beautiful flowers to liven up any garden.
What to buy: If you aren't great at looking after plants, pick up one of their air plants that not only look like something out of a sci-fi film but just require a spritz of water.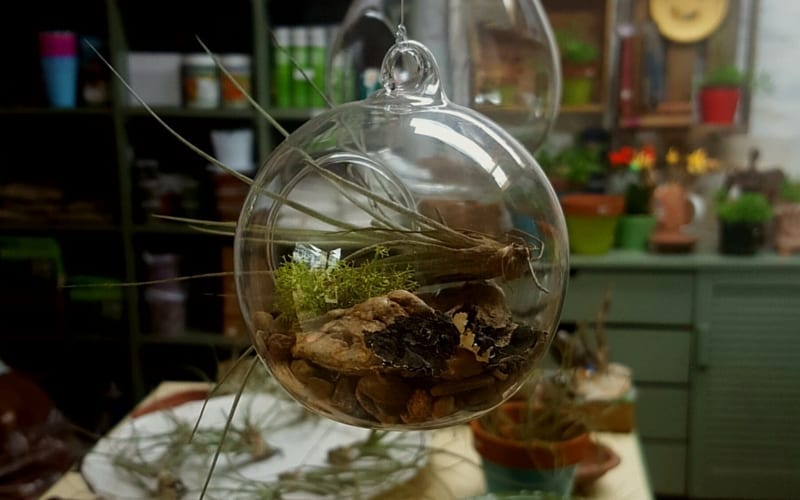 Best Live Entertainment: Kalk Bay Theatre
The Kalk Bay Theatre is a heritage protected building which has been standing since 1876. Once an old church, it has now been converted into an intimate 78-seat theatre and restaurant. Genres include everything from vintage cabaret, musical tribute, gothic horror and much more.
Book a ticket to one their shows for an evening of remarkable homegrown talent and entertainment.
Best Place For Bookworms: The Kalk Bay Books
If your nose is always in a book make sure you look up when you visit Kalk Bay Books. It's often described as the bookshop with the best view in the world. Who doesn't love getting lost in a new book while surrounded by beautiful natural scenery?
Not only are there books from R30 and up – there is also wine, coffee, and WiFi.
---
Nature & Wildlife
Best Place To See The Seals: The Kalk Bay Harbour
Take a walk down to the Kalk Bay Harbour, grab some grub from Kalkies and watch the resident seal population surfing the waves by the pier. I'm pretty sure the seals know how adorable they are because the larger the crowd the more ridiculously cute things they end up doing.
Best Hike: The Boomslang Caves
There is something about caves that really does it for me and the Boomslang Caves in Kalk Bay did not disappoint. It's an easy to moderate 2-hour hike with incredible views of the harbour below. If you love the outdoors, put this at the top of your list of things to do!
But if you are claustrophobic – skip this hike. Once in the cave, you will eventually have to leopard crawl before you see the light of day again.
What to bring: A flashlight or you won't be going anywhere further than the mouth of the cave.
Best Place To Watch The Whales
Kalk Bay is one of the best places to watch the southern right whale. During August to October, you can watch the mothers and their calves breaching right by the harbour wall.
This is a great alternative if you don't have the time to drive all the way up to Hermanus.
Best Place To Cool Off: Swimming In The Tidal Pools
Splashing around in the many tidal pools around Kalk Bay is one the best ways to beat the heat in summer. In winter, the icy Atlantic temperatures make it an activity best left for the brave.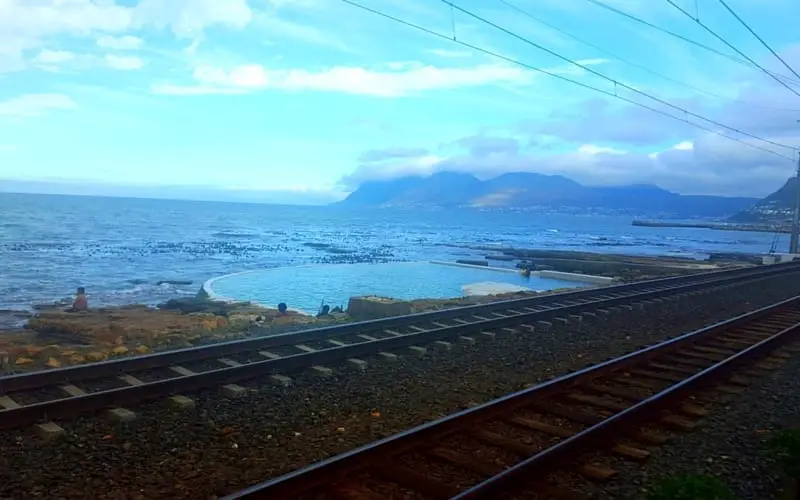 ---
What are some of your favourite things to do in Kalk Bay?
Psst…Want some more Cape Town travel inspiration? Check out my other posts!