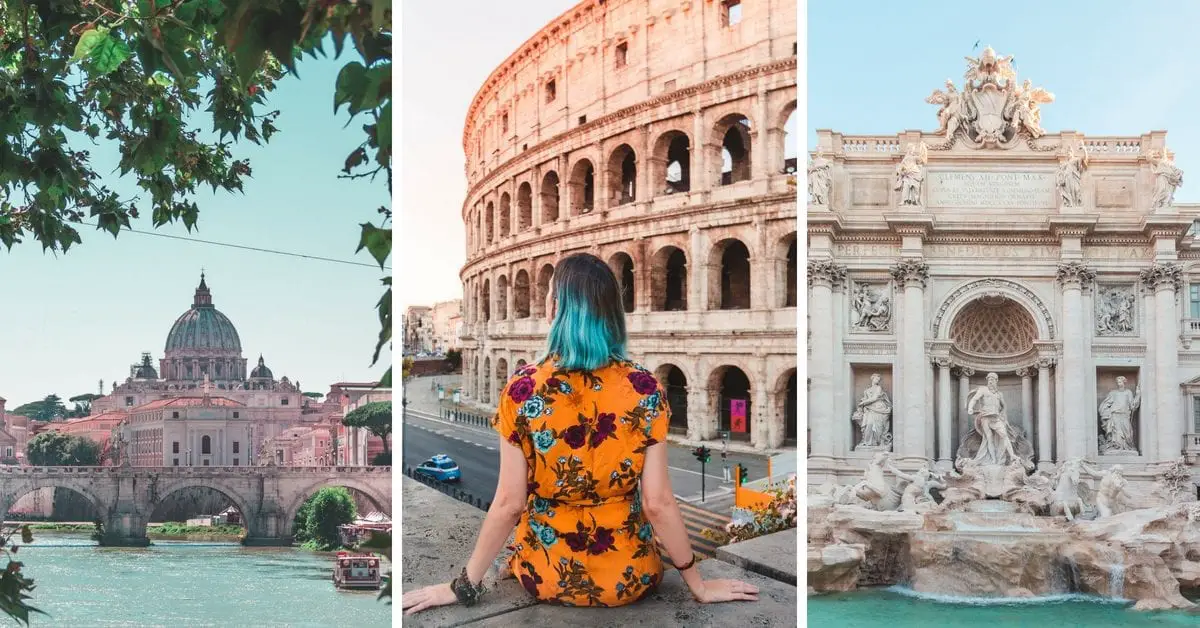 A week in Rome will cost you less than R 2,000.00.
Nope, this isn't fake news.
I spent three weeks in Italy, and it's possible to travel to Rome on a budget.
I didn't think Italy would be this rand-friendly, but I'm not complaining.
If you travel offseason, don't sign up for expensive group tours and cook your own meals, Italy is affordable and makes that annoying Schengen visa process worth it.
If you're thinking about visiting the land of pizza and wine, here's are my top tips for exploring Rome on a budget!
HOW TO FIND CHEAP FLIGHTS TO ROME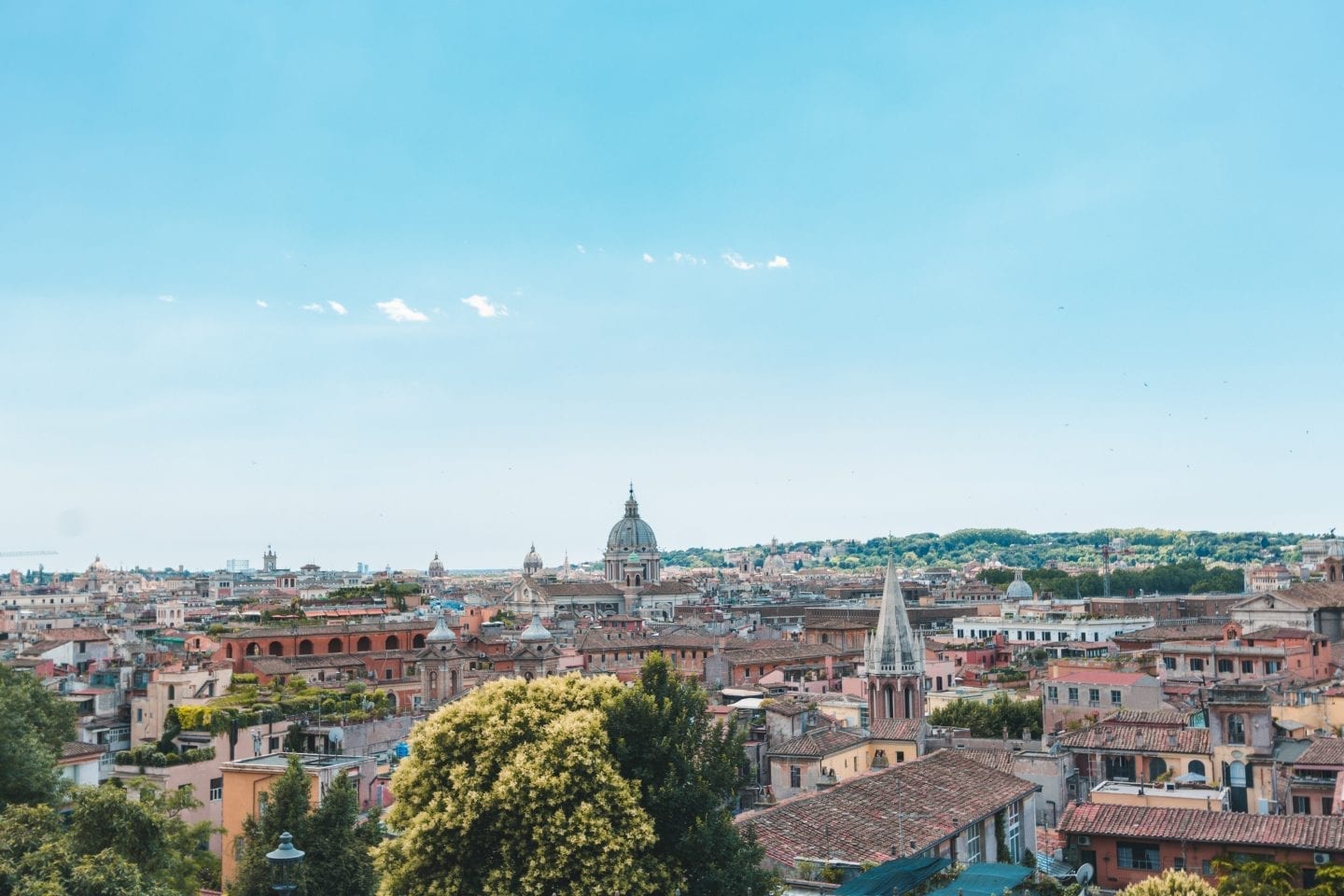 Finding cheap flights from South Africa to Italy is not impossible.
It just requires a little flexibility.
Cheap Rome flights for South Africans are usually at beginning of the year. But prices start to increase towards the months of Europes high season.
If you can, avoid travelling to Italy between June and August. You'll have better luck finding a cheap trip to Rome, accommodation deals and you'll get to avoid the summer crowds.
Ethiopian Airlines and Kenya Airlines usually have the lowest return prices. I'd recommend signing up for their email blasts or using Skyscanner's Price Alert feature to stay on top of any deals.
I flew with Ethiopia Airlines to Rome and had zero problems. Plus the flight time is so much shorter than Emirates or Ethiad.
So how much does it cost to fly to Rome? I've paid as little as R5000 return and as much as R8000 return.
If you want to learn more about finding flight deals, I've written a 9-step guide on how I search for cheap flights to destinations around the world.
Where To Stay in Rome on a Budget
Rome is full of budget accommodation.
The only downside is that the majority of the hostels are all in an area close to the Roma Termini bus station.
While it's convenient when you arrive in the city, the top attractions are between 1-2km away.
Luckily, there are plenty of bus stops and a metro station nearby.
I'd also recommend booking your dorm room well in advance if you're planning to travel to Rome during high season (June to August).
I made that mistake and spent three days living a life of regret.
My friends were smarter than me and got rooms at much better hostels. While they did cost a little bit more, I think the extra 5 EUR is well worth it. From the staff to the rooms and the services offered, I recommend not being stingy with your accommodation budget, so you have peace of mind and comfort while in Rome.
Here are some of the best places to stay in Rome, Italy on a budget:
Palladini Hostel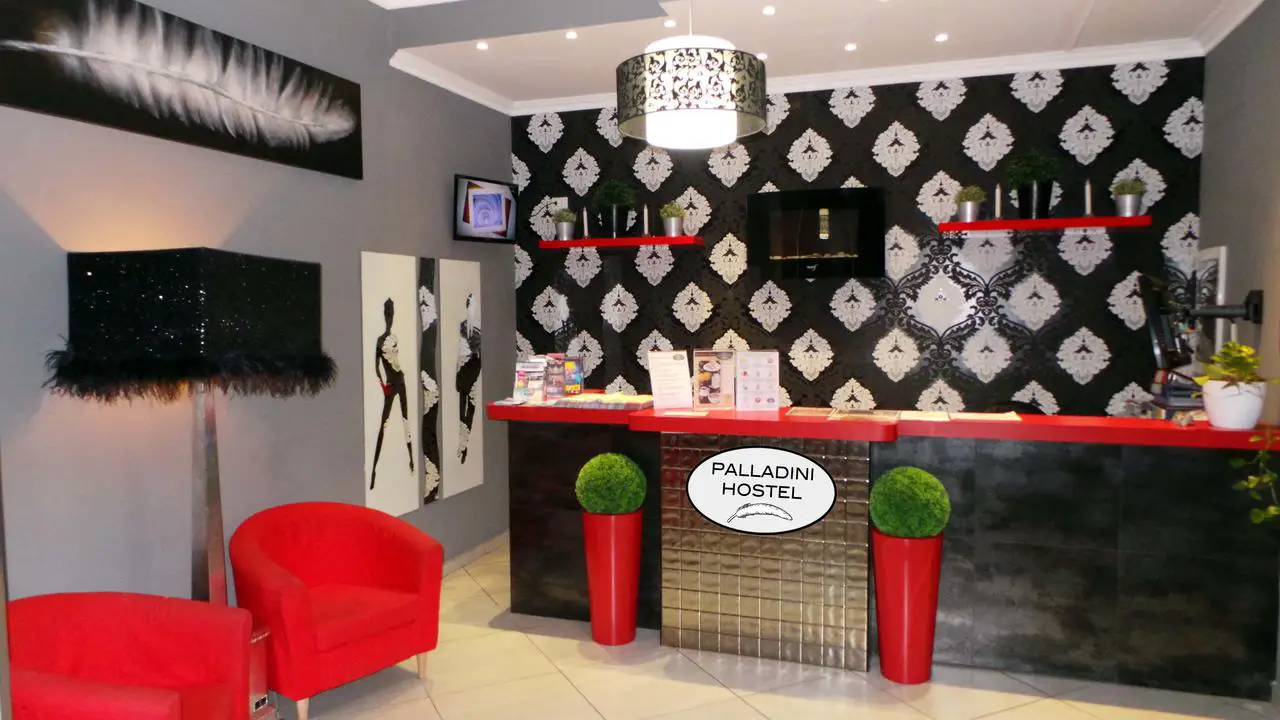 Palladini Hostel is located 200m from the Roma Termini station and is a party hostel. You can sign up for their open bar and pub crawl that will cost you less than EUR 20. Considering that you would only get about two cocktails for that price, it's a great deal.
The dorm rooms have massive lockers (but you will need your own lock), there is free WiFi, luggage storage and a buffet breakfast.
In high season you can expect to pay around R 350.00 per night for a bed in an 8-bed dorm.
During the quieter months, the price drops to R 200.00 per night.
Generator Rome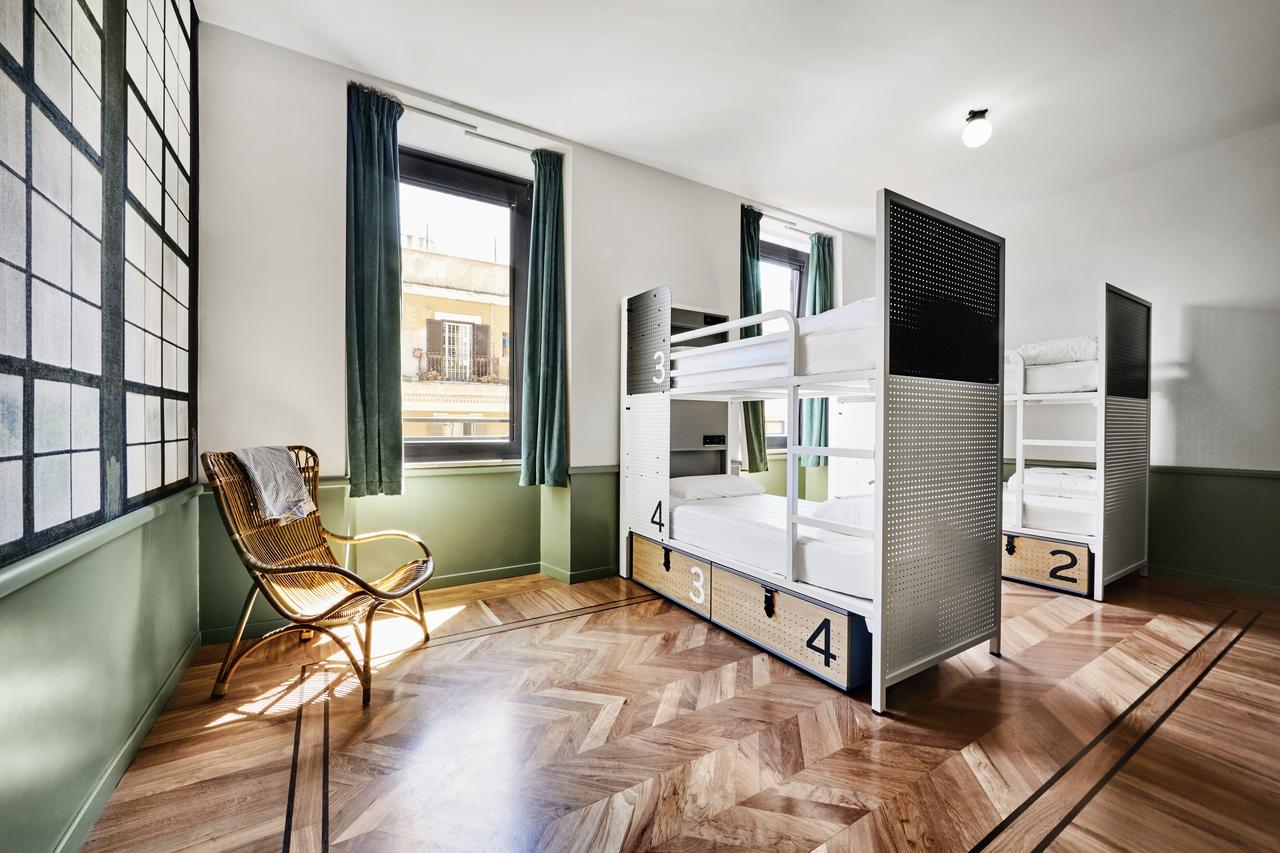 Generator Rome is part of a chain of hostels found throughout Europe.
If you're ever unsure about where to stay and you see this name pop up, it's going to be decent and worth your money.
Generator Rome sprawls across seven storeys and features a bar and cafe. Breakfast is optional and will cost you R 120.00 per day and the rooms are soundproof.
In high season, their dorm room prices skyrocket to R528.00 for a bed in a six-bed dorm. During low season, the prices go down to around R 310.00 per night.
Things To Keep in Mind
Of course, there are cheaper options.
You can find places for around R 120.00 during low season.
However, you might face the same issues I did such as:
No lockers or luggage storage.
Staff refusing to give me a locker because it's "safe".
No aircon.
Uncomfortable beds and pillows.
The communal kitchen being locked at night.
Difficulty sleeping due to windows being left open and a lot of noise pollution.
While these are minor things, I travelled during high season when the shitty hostels cost the same as the more "bougie" ones, so it's not worth it in my opinion.
Read More: 50+ Genius Ways To Save Money for Travel
Where to Eat in Rome on a Budget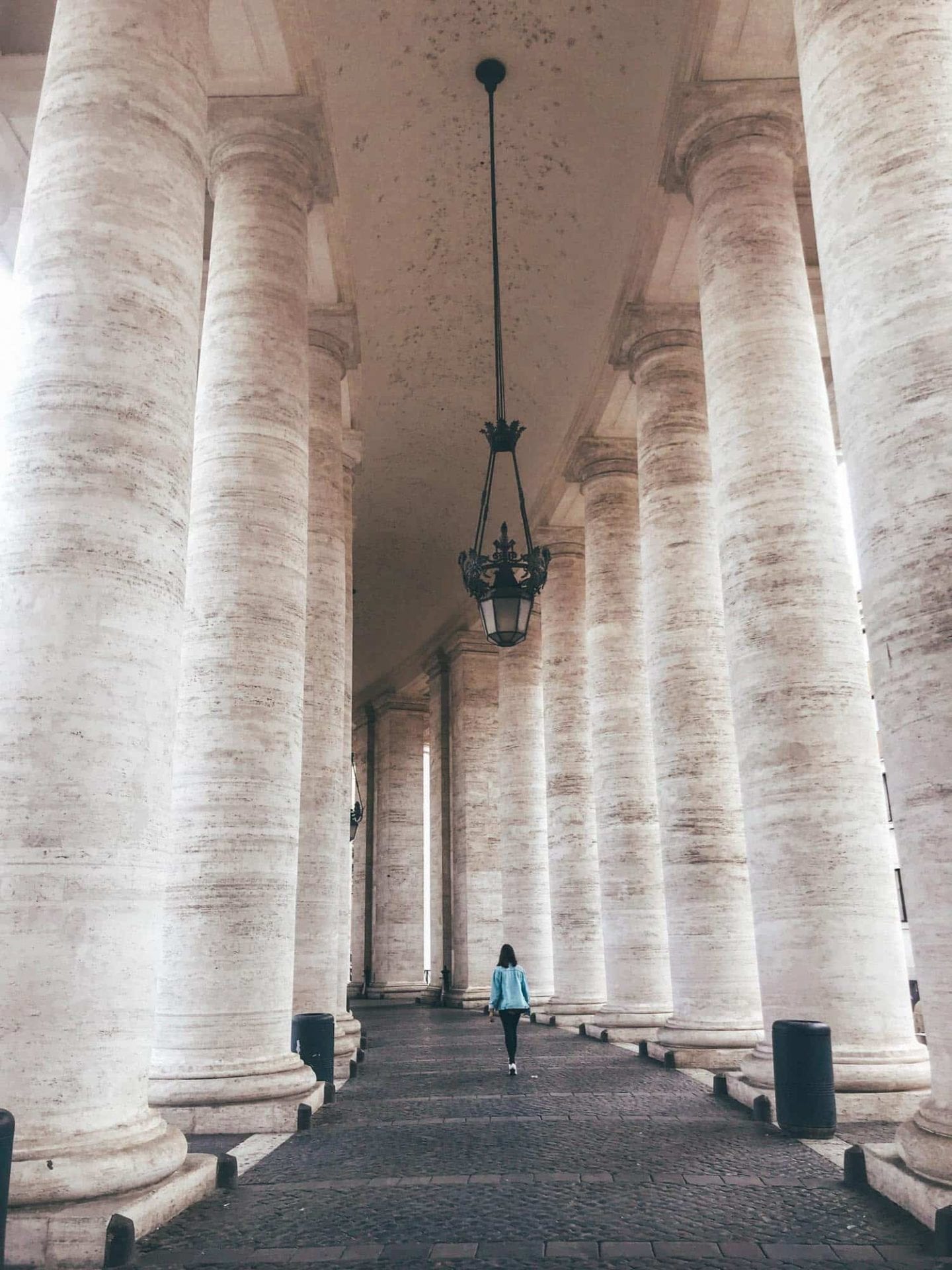 After spending three weeks in Sicily on a digital nomad trip, I noticed that food in Rome is more expensive.
With much higher tourist numbers, it's expected, but that doesn't mean that eating out should be avoided at all costs.
Here are the prices of food and drinks in Rome:
Two scoops of gelato: 2 EUR (R 31.00)
One arancini ball: 2 EUR (R 31.00)
Americano coffee: 2.50 EUR ( R 40.00)
A glass of wine in a restaurant: 5 EUR (R79.00)
A cheap bottle of wine from a shop: 5 -12 EUR ( R 79.00 – R 191.00)
Margherita pizza: 5-6 EUR (R 79.00- R95.00)
A bowl of pasta in a restaurant: 10-12 EUR ( R159.00 – R191.00)
Prices are more or less what you would find in South African restaurants.
But if you want to stretch your Rands further, look out for the lunchtime specials.
Most restaurants will charge a flat rate of EUR 7-9 ( R111.00 – R143.00) for one starter, one main and one drink. The drink is usually a glass of wine or beer, so it's a great deal for South Africans who want to travel to Italy on a budget.
Another expense you'll need to make room for is the "coperta" fee for sitting down at a restaurant. It usually starts at 2 EUR and includes a tip for the waiter.
If you're looking for a cheap place to eat that where the local's hangout, I recommend Dar Poeta. Hands down the best pizza I had in Rome. Just be careful with their jugs of wine, they aren't playin'.
My favourite gelato place is La Gelateria Frigidarium. Their gelato flavours are out of this world and there are vegan options.
For a cheap quick cup of coffee and a vegan croissant, head to Barnum Cafe. It's popular with digital nomads, but you'll need to pack away your laptop for the lunchtime rush.
Cheapest Way to Travel in Rome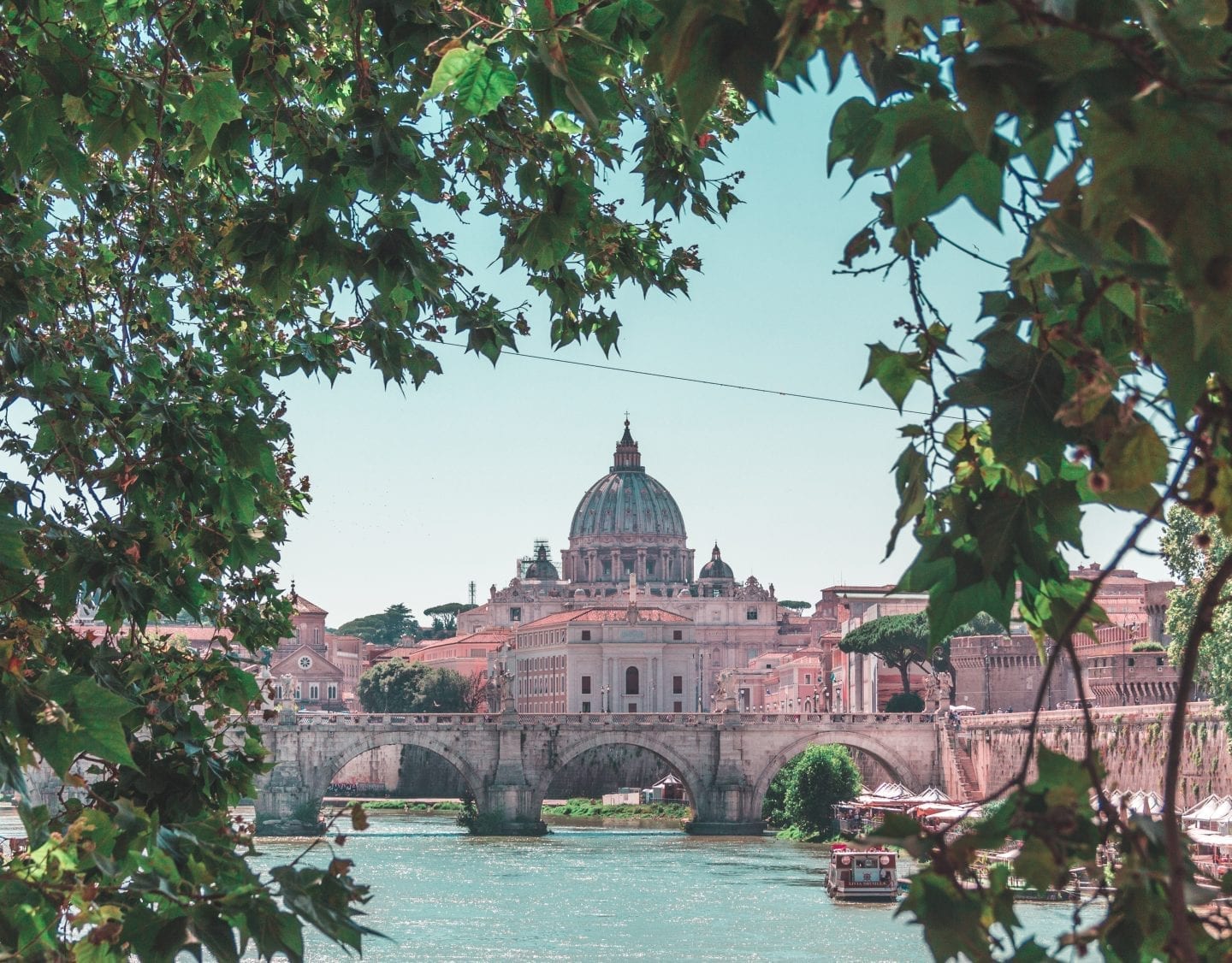 The second best thing about visiting Rome on a shoestring budget is that the city is so damn walkable.
It's easy to rack up 10-20km each day exploring the cobblestone streets and wandering past the city's iconic monuments.
But if you get tired, or you want to save time getting to your next destination, hop on board Rome's extensive public transport system.
For 7 EUR (R110.00) you can buy an unlimited day pass that will give you access to the city's bus, tram and metro systems.
Uber and metered taxis are also available. A trip from Ponte Umberto I to Roma Terminus (5km) will cost around 10 EUR (R160.00)
But many of Rome's top sights are easily accessed on foot. So if you are able, pack a good pair of walking shoes and start crushing your daily step count.
Cheap Things To Do in Rome on a Budget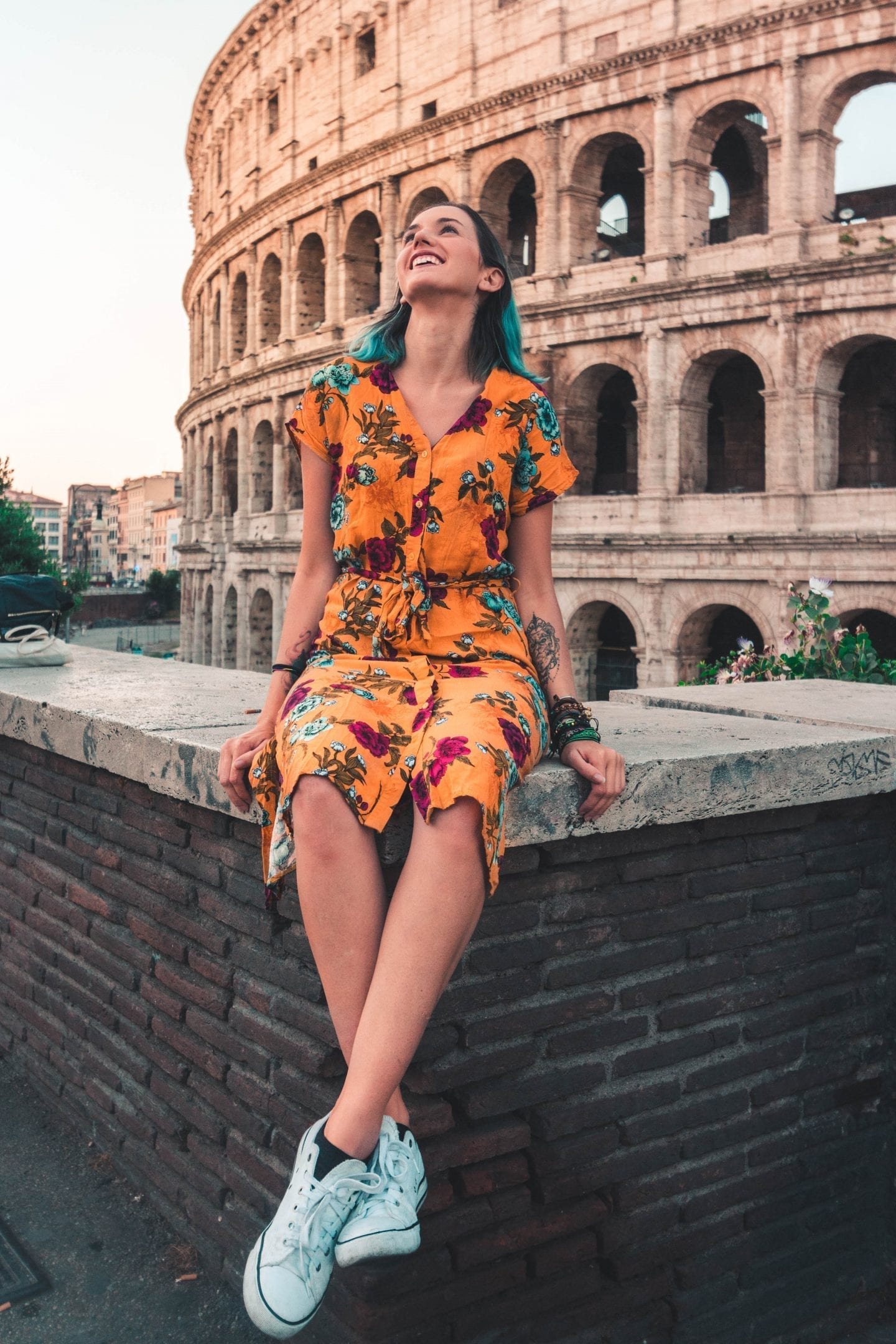 The BEST thing about visiting Rome on a budget is that you can see the majority of the top sights without spending a single Euro.
If you're not fussed about going inside certain places, here are some of the best things to do in Rome for FREE:
Visit the Colosseum at sunrise.
Wander around the outside of the Vatican and if you want you can spend EUR 8 to go up to St. Peter's Basilica dome.
Watch the sunrise above the Roman Forum.
Beat the crowds to the Trevi Fountain.
Re-create your own Lizzy Mcquire moment at the Spanish Steps.
Wander past the Patheon.
Visit the beautiful neighbourhood of Traverse.
Read More: How To Visit The Vatican (A Massive Travel Guide)
So How Much is a trip to rome?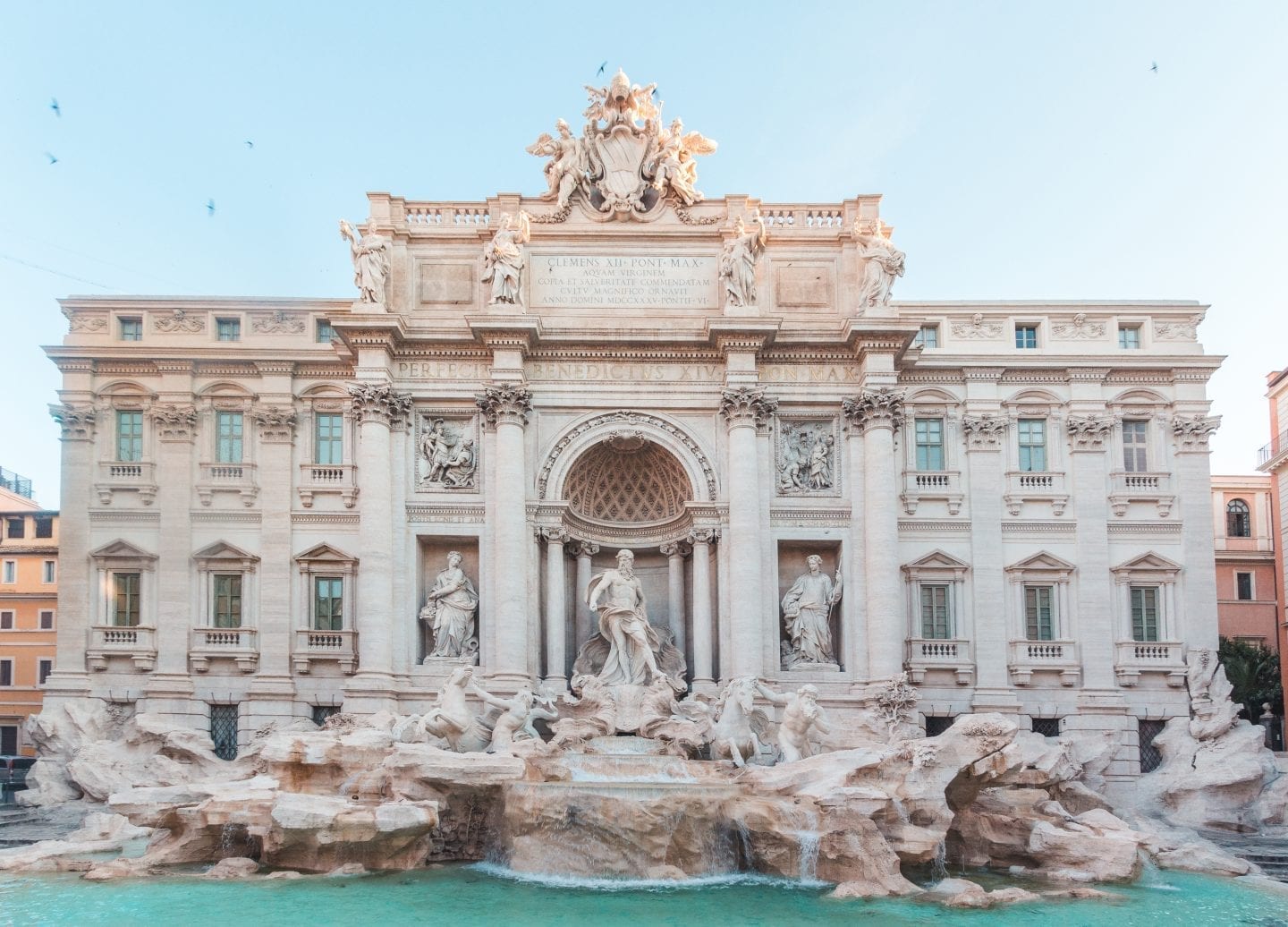 Here's what you can expect to pay for one week in Rome:
Accommodation:
Dorm room for seven nights during the low season: R 202.00 per night / R1414.00 per week.
Dorm room for seven nights during the high season: R 350.00 per night / R2,450.00.
Food:
Breakfast: R 120.00 for a buffet at a hostel.
Lunch: R 111.00 for a lunchtime special.
Dinner: R 79.00 for a Margherita pizza.
R 309.00 per day / R 2,163.00.
If you cook your own food, you can expect to pay EUR 20 (R 318.00) for a week's worth of groceries.
Transport:
Walk for free or get a 7-day transport pass for EUR 24 (R382.00).
Total Cost for a Week in Rome (excluding activities)
Low season accommodation + cooking your own food + walking = R 1,732.00
Low season accommodation + eating out + transport pass = R 3,959.00
High season accommodation + cooking your own food + walking = R 2,770.00
High season accommodation + eating out + transport pass = R 4,997.00
Not bad right? If you are frugal AF visiting Rome will cost you almost around the same as a budget trip to Krabi, Thailand.
Do you have any tips for travelling to Rome on a budget? Sound off in the comments below!
Want more travel inspiration for your trip to Rome? Check out my other posts:
Did you find this post useful? Save it for later on Pinterest!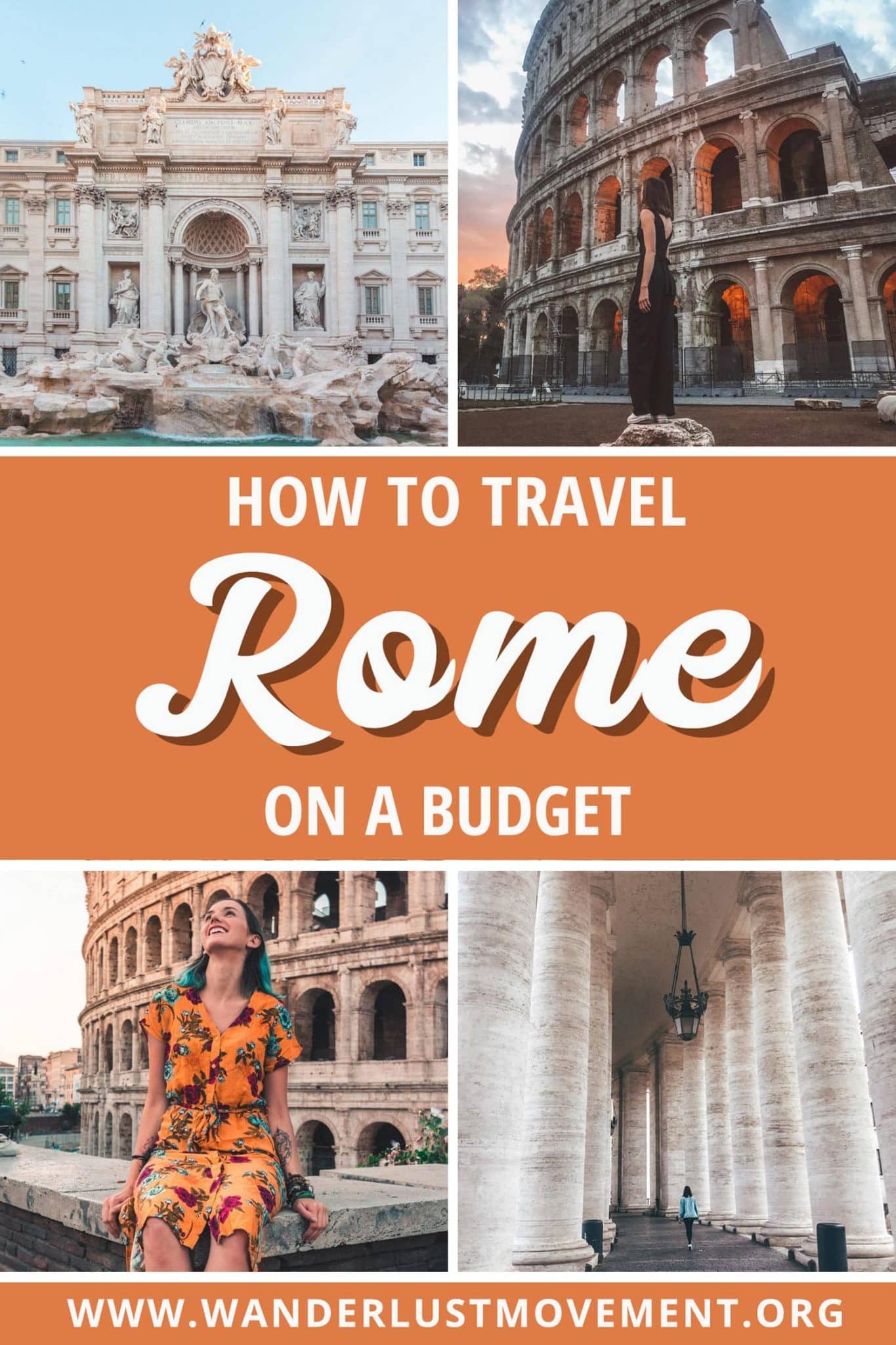 Is it possible to travel Rome on a budget? YES! Here's everything you need to know to save money and how much a trip to Rome actually costs.