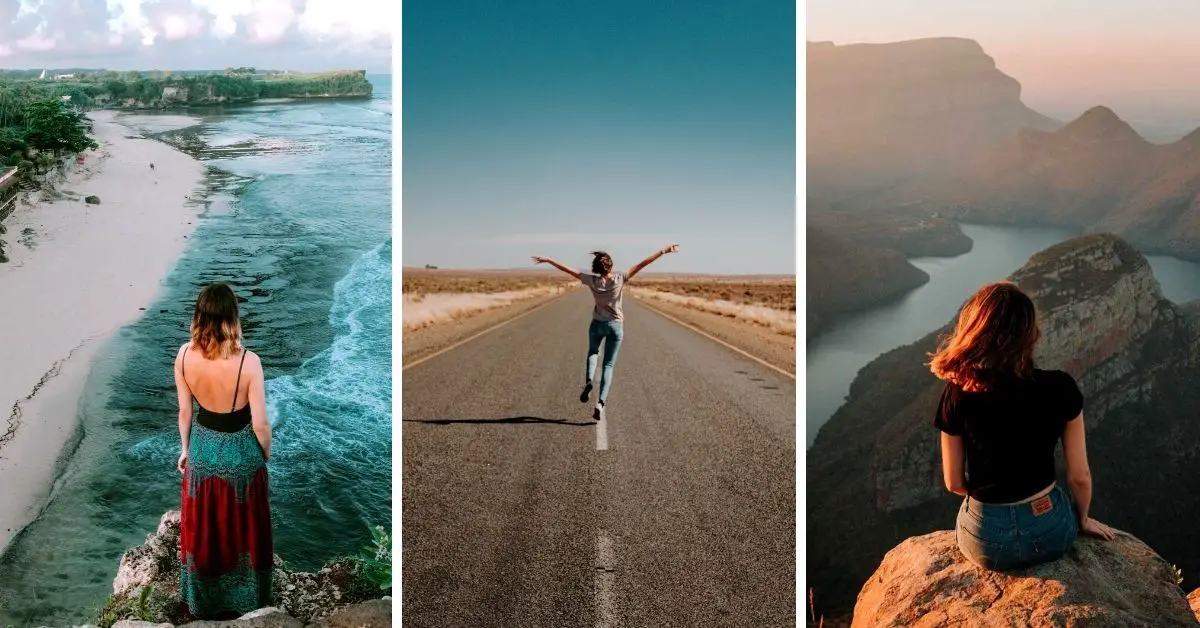 "Travel is expensive".
"I can't afford to travel".
Sound familiar?
Well, I'm here to tell you that's some bullcrap in a wine glass.
If you want to save money for travelling, it's possible, but it is hard work.
You need to give up some luxuries, stick to a budget, and hunt down those travel deals to spend lazy afternoons on exotic beaches and days exploring the streets of Rome.
With that in mind, I've typed up a storm and created a list of 50+ ways you can save money for travel before AND during your trip.
Armed with these actionable steps, you will start growing your travel budget in no time!
Psst…Want more money-saving travel tips? Check out these other articles:
Whip Your Spending Habits into Shape
1. Create a Savings Goal
The first step to save money for travel starts with a goal.
Without one, you have nothing to work towards, and it's going to make it thaaat much harder to give up your "Trenta, no foam,five-shott, half-caff., no foam, pumpkin spice latte, with no foam at 210-degrees."
Whatever number you decide to work towards, make saving for it a non-negotiable.
An easy way to force yourself not to "accidentally" forget is by creating a savings goal within the FNB app in the Nav-Money section.
Set-up a savings goal (the app will calculate how much you need to save each month) and create a scheduled payment date.
And like all your other debit orders, you'll automatically save every single month without thinking about it.
2. Audit Your Monthy Expenses & Cull Non-Essentials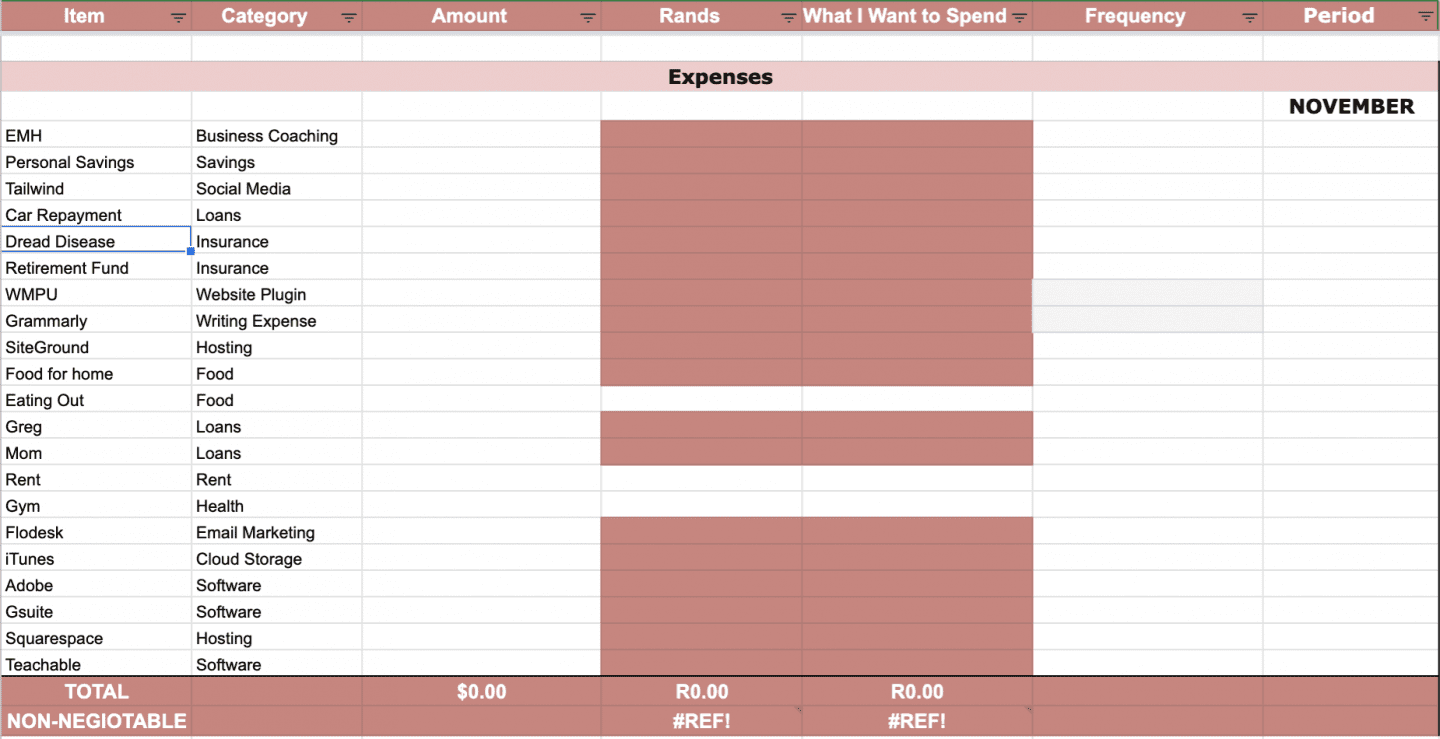 Before I started travelling, I wasn't really aware of my expenses.
Well, besides the many drunken nights and dancing on tables in Johannesburg.
So when I started planning for my first big trip abroad, I had to take a good, hard look at where my money was going, and nip those leaks in the bud.
My favourite method (that I still use today) is to create an Excel spreadsheet and track every single purchase.
I categorise everything, so I can see EXACTLY how much I'm spending on my business, shopping, food, debit orders etc.
When you're done, take it a step further and highlight your essential and non-essential expenses and add each section up.
Pssst…An essential is something like your RENT. You have to pay it every month, not shopping sprees to Cotton On.
Look at your non-essential list and cull any expenses you can live without. Get rid of those subscriptions you don't use and things you don't really need like Spotify Premium.
Just turn the sound off when the ads come on, and you've got R70.00 to put towards watching your favourite band LIVE in Belgium.
3. Start Budgeting… And Stick to It
In the same Excel spreadsheet, create a column for the amount of money you're committing to spending on each expense.
For example: Maybe you're only going to put R200.00 per month towards an UberEats treat.
You can take your budget a step further with the FNB app Nav Money section…again.
(…No, this is not sponsored. A girl can only dream…)
Inside the Smart Budget tool, you can set limits for each expense category (create as many as you want!).
There are also Smart Alerts which will let you know if you're getting close to overspending for a category in the month.
Remember, sticking to your budget won't always be easy. It's going to require self-control.
But when you find yourself about to go on a spending spree ask yourself what experience you would rather have:
That trip to Bali or overpriced Col'Cacchio pizza?
4. Use the FNB Savings Pocket
Another one of my favourite FNB money-saving tricks (and the last one I promise) is the Savings Pocket.
It's a ridiculously easy way to save for a trip on autopilot.
Once the service is activated, FNB automatically rounds up amounts every time you swipe your card and adds it to your Savings Pocket.
You won't be savings millions, but those small amounts add up and when you're trying to stretch your travel budget every little bit helps.
---
How to Make Money for Travel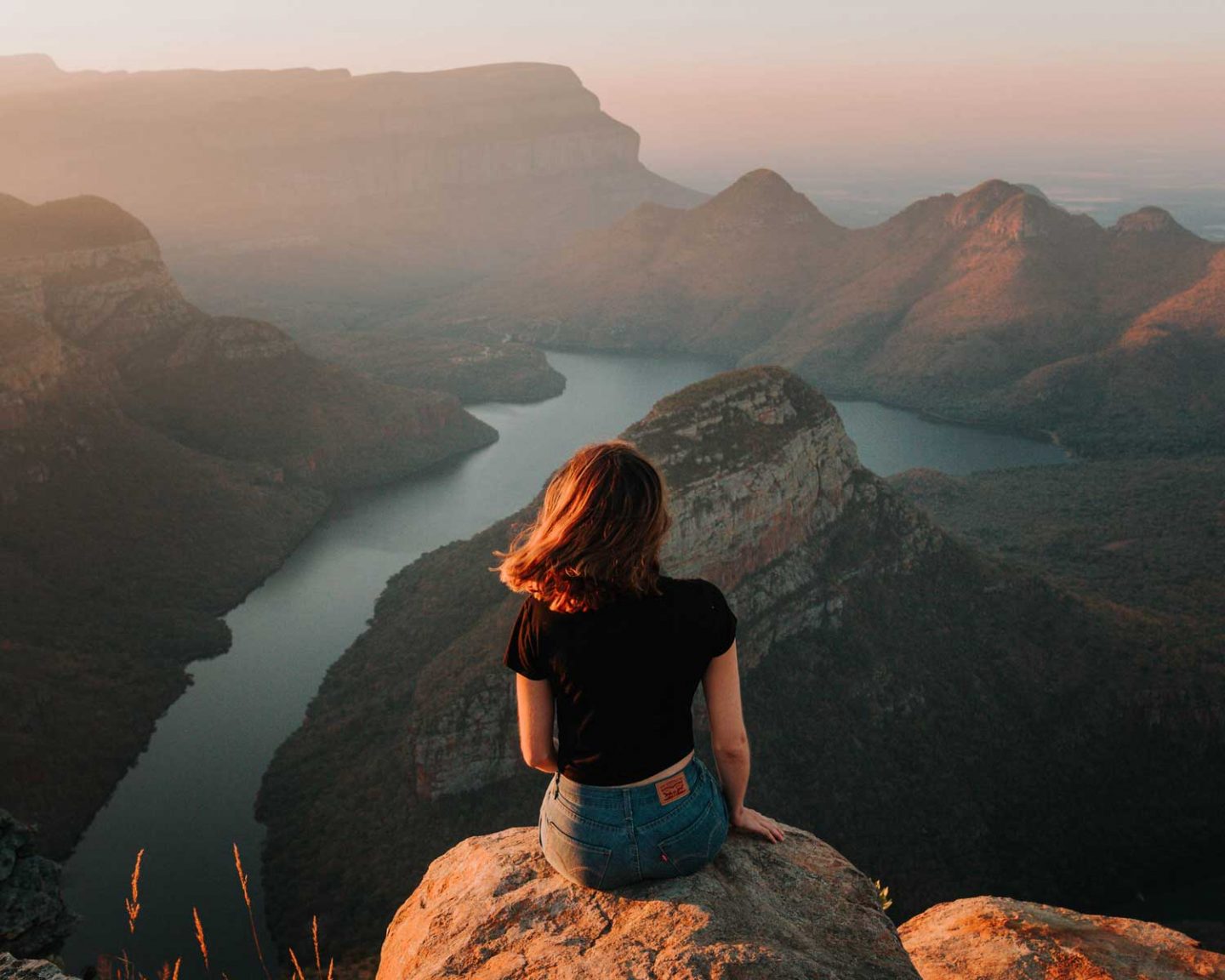 5. Sell Your Stuff
Downsizing is an excellent way to save money for travel and de-clutter your life.
I'm the former owner of 20+ shoes I only wore once or twice and had an entire suitcase of clothes from teenage years.
Spend an entire weekend going through your wardrobe, gadgets and everything else you own and make a sell, donate and keep pile.
When you're done, take photos of everything you want to sell, upload it to Facebook Marketplace and secure that bag!
6. Swagbucks
Swagbucks is a site that rewards you for Googling and answering surveys.
Seriously.
Hop on once a day, answer a few questions, and you'll earn points you can redeem for gift cards or get cash back from PayPal.
The amounts per survey aren't HUGE, but over time it adds up.
Plus, you can use your Swagbucks moola to save up for all those $10 massages in Bali!
Read More: 10 Easy Ways You Can Make Money While Travelling The World
7. Start a Side Hustle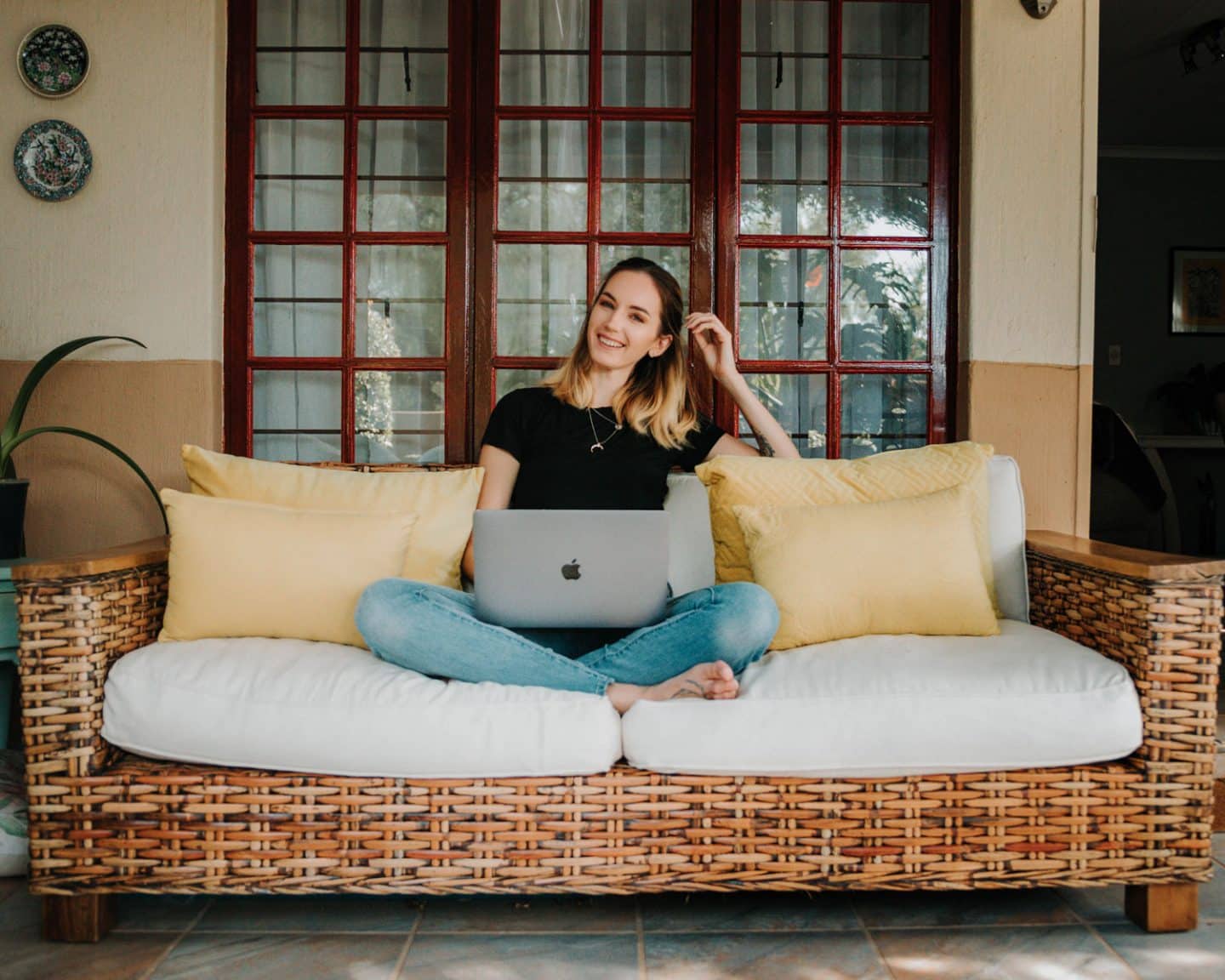 While teaching English in Thailand, I started my freelance writing biz on the side to cover all my debit orders back home.
You can do the same to raise extra funds before your trip, OR use it as a way to make money while travelling.
Think about your most profitable skills and talents and how you can monetise what you know.
For example:
Start freelance writing or graphic design
Become a part-time social media manager for small brands
Tutor English online
Pick up a bartending job on the weekends
Get a part-time retail job
Sell prints of your photographs
Read More: 10+ of the Best Side Hustles for Introverts
8. Rent Your House or Apartment on Airbnb When You Leave
My cousin lives in Amsterdam and pulls this out of his hat of tricks each time he leaves the city for work.
It's a way for you to make money for travel in your sleep!
All you need to do is set-up an account on Airbnb and make arrangements for smooth check-ins.
Tip: Travel over the high season in your country to make BANK Especially if you live in a top tourist destination like Cape Town.
Read More: The Most Secluded & Romantic Airbnbs in South Africa
---
How to Save Money on Flights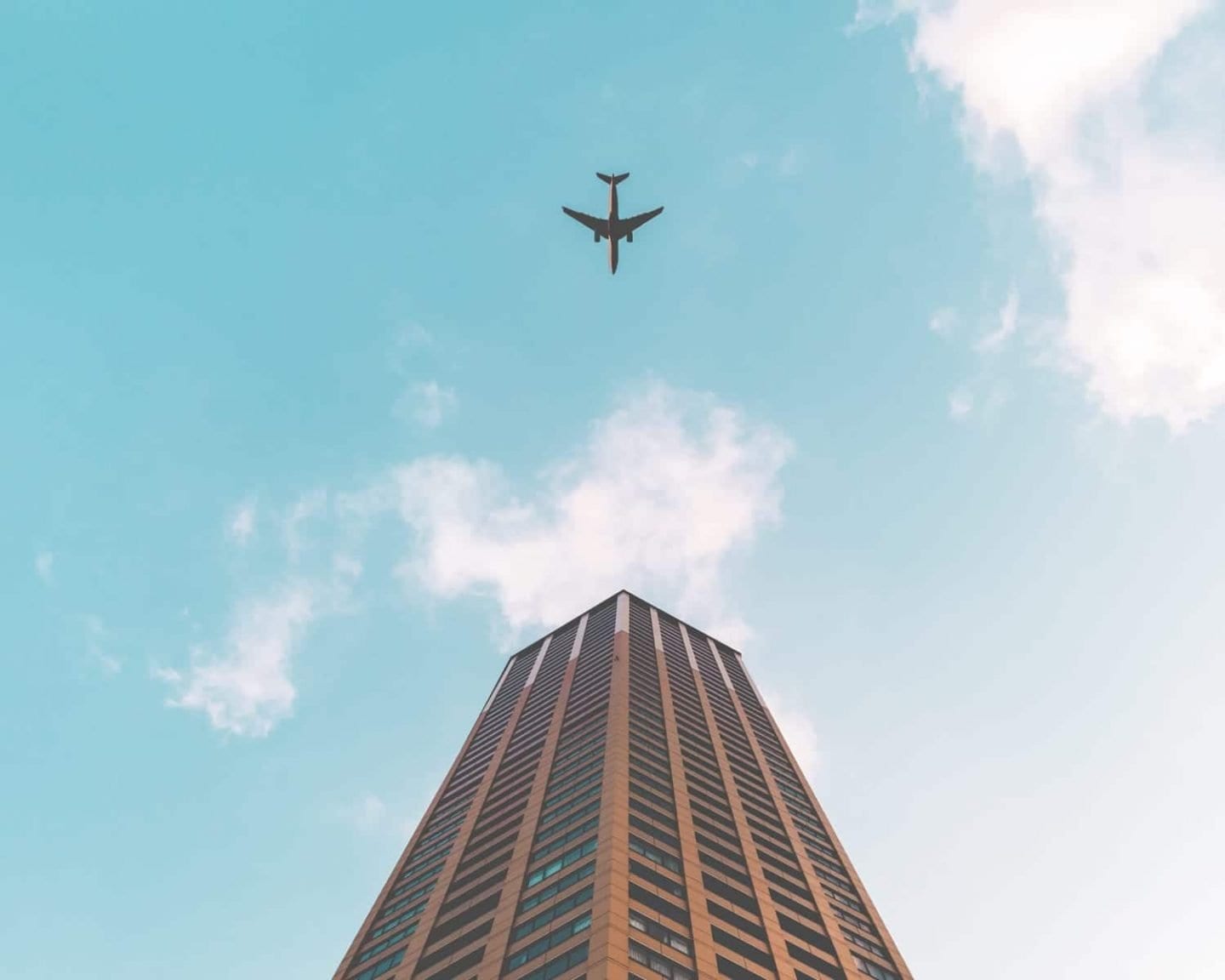 9. Use Skyscanner to Find Cheap Flights to Anywhere
I'm often asked how I scoop up flight deals like:
The answer? Skyscanner.
It's my holy grail. I swear by it. It's the #1 way I save on travel and cut costs.
Use the advanced filtering options to find the cheapest flights from any destination in the world as well as the cheapest month to travel.
You can also set up flight alerts if you want to monitor prices before whipping out your credit card.
Read More: How To Book Cheap Flights From South Africa To Your Dream Destination
10. Be Flexible With Your Dates
Got your eye on a destination (or even a couple)?
The best way to save money on flights is to be flexible with your dates.
It will give you the wiggle room you need to select the cheapest departing and returning dates.
This little trick is what has saved me thousands of Rands in airfare and usually the deciding factor of my trip length.
11. Try Using a VPN to Change Your Location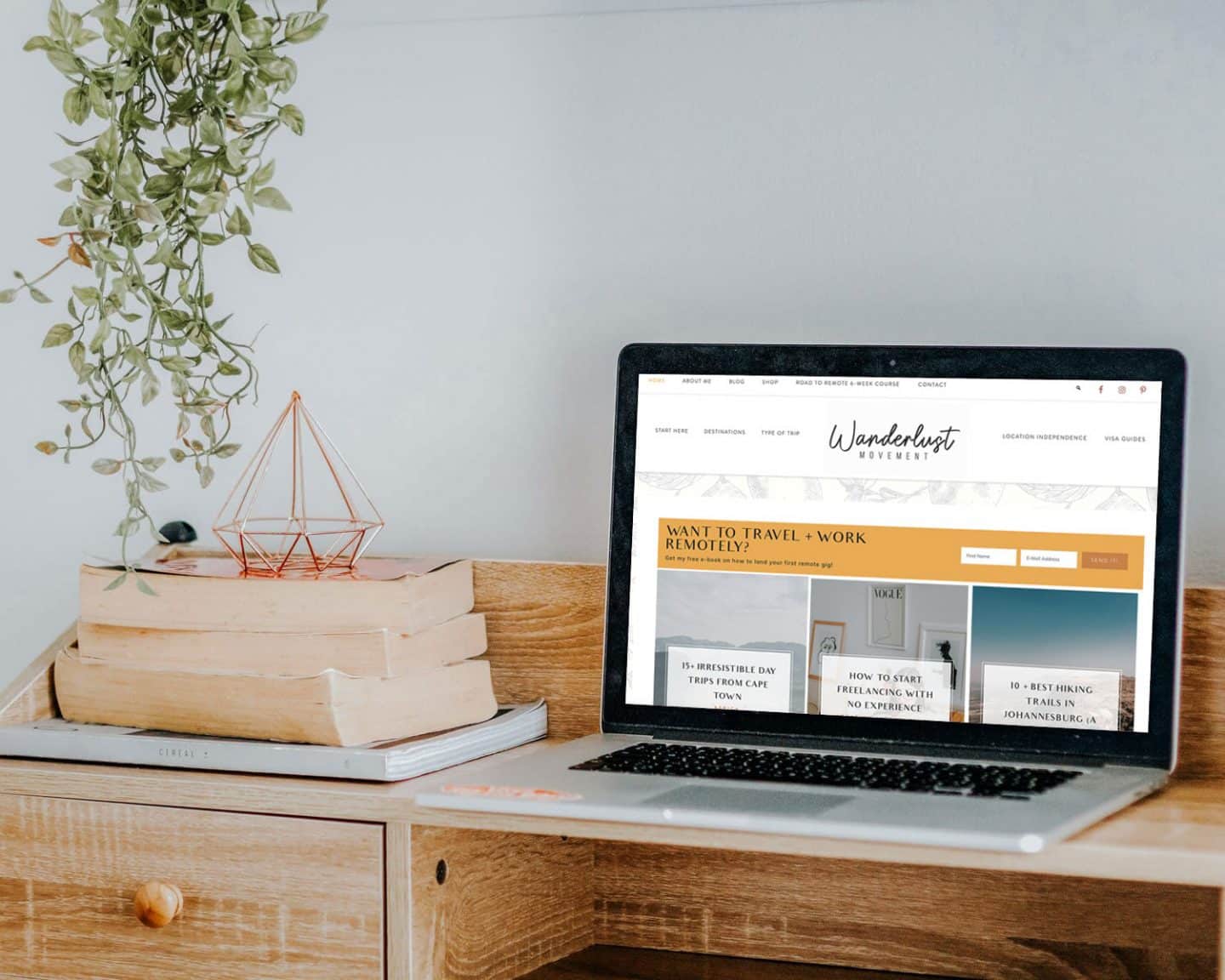 For some odd reason, some flight prices change according to your location.
Invest in a quality VPN like Express VPN (you can also use it to watch Buffy The Vampire Slayer on Hulu btw) and change your IP address with a single click of your mouse.
12. Subscribe to Airline Newsletters
For the latest deals on local and international flights – sign up to airline newsletters.
You'll get news on discounts before everyone else, and when seats are limited – it's vital to have your credit card ready to go before you miss out.
13. Take Advantage of Black Friday Sales
We are daaaaays away from the biggest retail sales day of the year: Black Friday.
Besides massive discounts on gadgets and clothes galore, the airlines of the world also get in on the action. It's one of the best ways to save money on travel and spend less on airfare.
Sign up to those mailing lists and keep your eye on Skyscanner for drops in prices.
I scooped up a Black Friday deal on round-trip airfare to Bali for R6,000.00 in 2019!
(Flights to Bali from South Africa are usually R8,000.00 return).
Read More: How to Find The Best Skyscanner Black Friday Airfare Deals
---
How to Save Money on Accommodation
14. Look Out for Flight + Hotel Combo Deals
For my 29th birthday, I flew to Mumbo Island in Malawi. It's one of the top eco-hotels in the world and a night here is worth a pretty penny.
But I found an incredible combo deal to the island.
For R20,000 in total, I got:
Return flights to Johannesburg
Six nights of accommodation
All meals included excluding alcohol
All activities included besides scuba diving
Transport to and from the island
For specific destinations like Seychelles, Zanzibar and Madagascar, it often works out cheaper to buy a flight + hotel combo deal than booking everything separately.
Read More: What It's Like Staying on Mumbo Island in Malawi
15. Ask for South African Rates
Planning a romantic rendevous for two in South Africa?
Always ask the safari lodge or property if they have rates for locals.
Most places have incredible discounts for South Africans, which can shave off a couple of thousands off the per night rate, and help you cut down your travel costs.
Read More: Top Romantic Getaways in South Africa
16. Split Your Travel Costs
It often works out cheaper to rent out an entire home than booking a private a hotel room.
Case in point: Bali.
You can stay in a stunning 6-person private villa for around R800 per night.
Meanwhile, shared dorm rooms in hostels on the island cost anywhere from R150.00 – R200.00 per person per night.
Read More: How to Travel Bali on a Budget as a Frugal South African
17. House Sit Around The World
Sign up to sites like Nomador and explore the world while house sitting and looking after peoples pets.
It's a win-win situation.
You get free accommodation (plus a fur child travel buddy), and the owners don't need to put their animals in a kennel.
18. Try Couchsurfing
Couchsurfing is another way you can score free accommodation around the world.
How it works:
Users can list their couch (or room) on the site, and travellers can request to stay there.
A big part of the Couchsurfing culture is having authentic travel experiences and learning about different cultures.
So I wouldn't recommend using the site if you're not going to make time to get to know your hosts or you're not going to respect their culture and space.
I used the site while backpacking around South Africa and met some incredible people!
However, safety is something you need to keep in mind, especially if you're a solo female traveller.
19. The Genius Loyalty Programme With Booking.com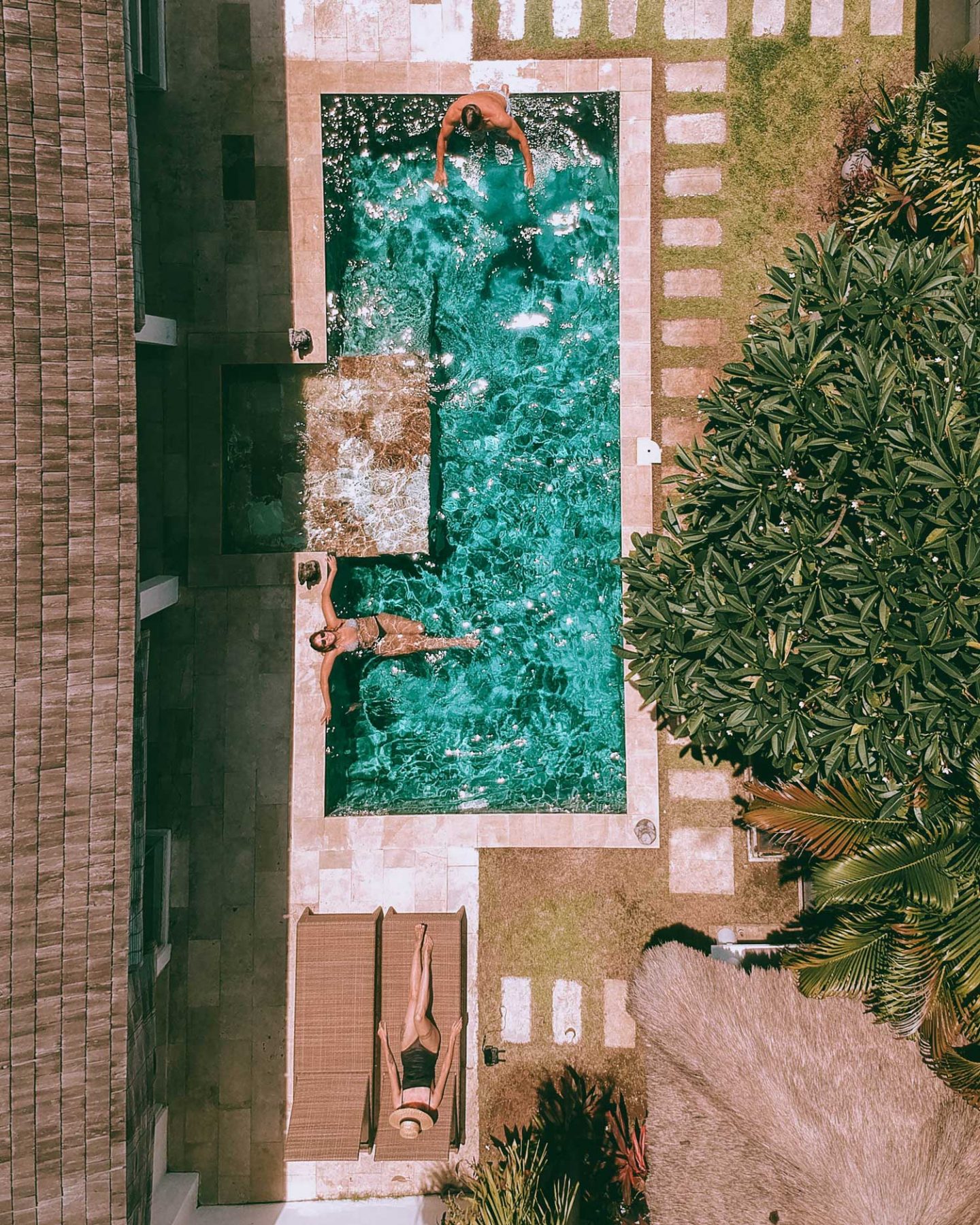 The more you use Booking.com, the more discounts you unlock.
You can get up to 10% off select properties around the world as well as perks like free cancellation and access to secret deals.
20. Try WWOOFing
WWOOFing has nothing to do with looking after adorable puppies, but it's a way to get free accommodation on farms around the world.
Sign up on the site and experience sustainable living on local organic farms and family homes.
To score a free bed, you'll need to participate in the daily life of your host and help out on the farm.
Think of it more as a cultural exchange holiday than you doing your own thing 100% of the time.
21. Work at a Hostel
Another way you can get a free roof over your head is working at a hostel.
Some hostels will let you stay for free in exchange for work around the property.
Your tasks might include checking in guests, managing social media accounts, replying to emails, cleaning or cooking meals.
22. Book a Hotel With Breakfast Included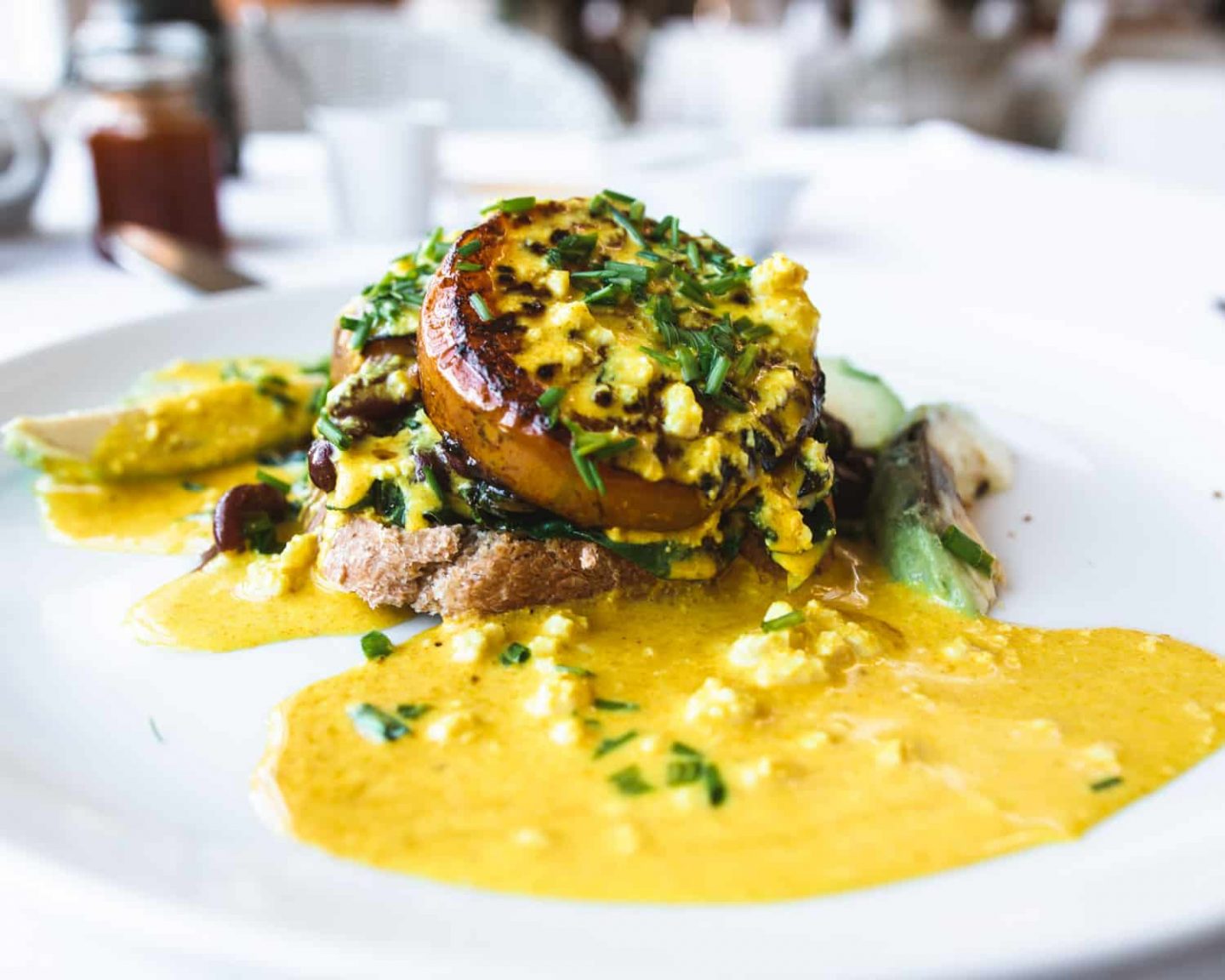 It's one less expense and meal you need to worry about!
Oh, and make sure to set your alarm, so you don't miss breakfast. It's happened to me a few times, and the frugal traveller inside me was most displeased.
---
How to Save Money on Food & Drink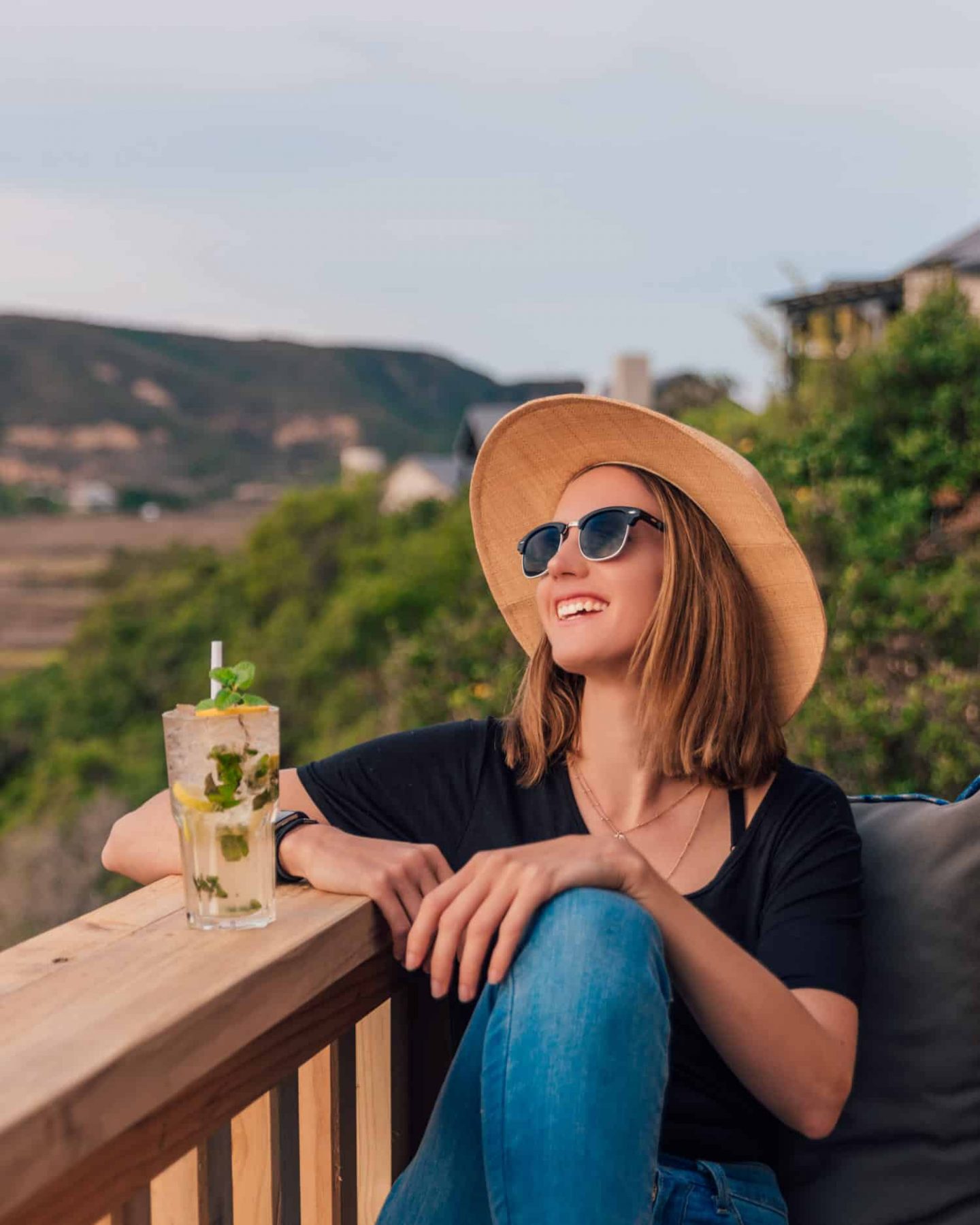 23. Cut Down on Booze
Booze is expensive. It can quickly eat into your savings and your travel budget if you're not careful.
Before you go on your trip, re-live your varsity days. Switch to a cheaper brand of wine/gin/vodka/beer and opt to pre-drink before a night out.
Or you can stay in and drink with friends at home.
24. Put the UberEats Down
I love me some UberEats, but it's not CHEAP.
As delicious as it is to get your favourite Indian curry delivered to your house, an authentic curry in India is so much better.
To help you avoid the temptation of opening up the app, meal prep for the week. It solves the problem of feeling "too lazy" to cook dinner or buying fast food for lunch.
25. Switch from Woolworths to Shoprite
Business Insider compared prices of essentials across all major South African supermarkets and Shoprite came out on top as the most affordable option.
It's 20% cheaper than Woolworths with Checkers coming in a close second.
Reduce your monthly spend on groceries even further by buying in bulk and planning your meals around what is on special AND in season.
---
How to Save Money on Your Lifestyle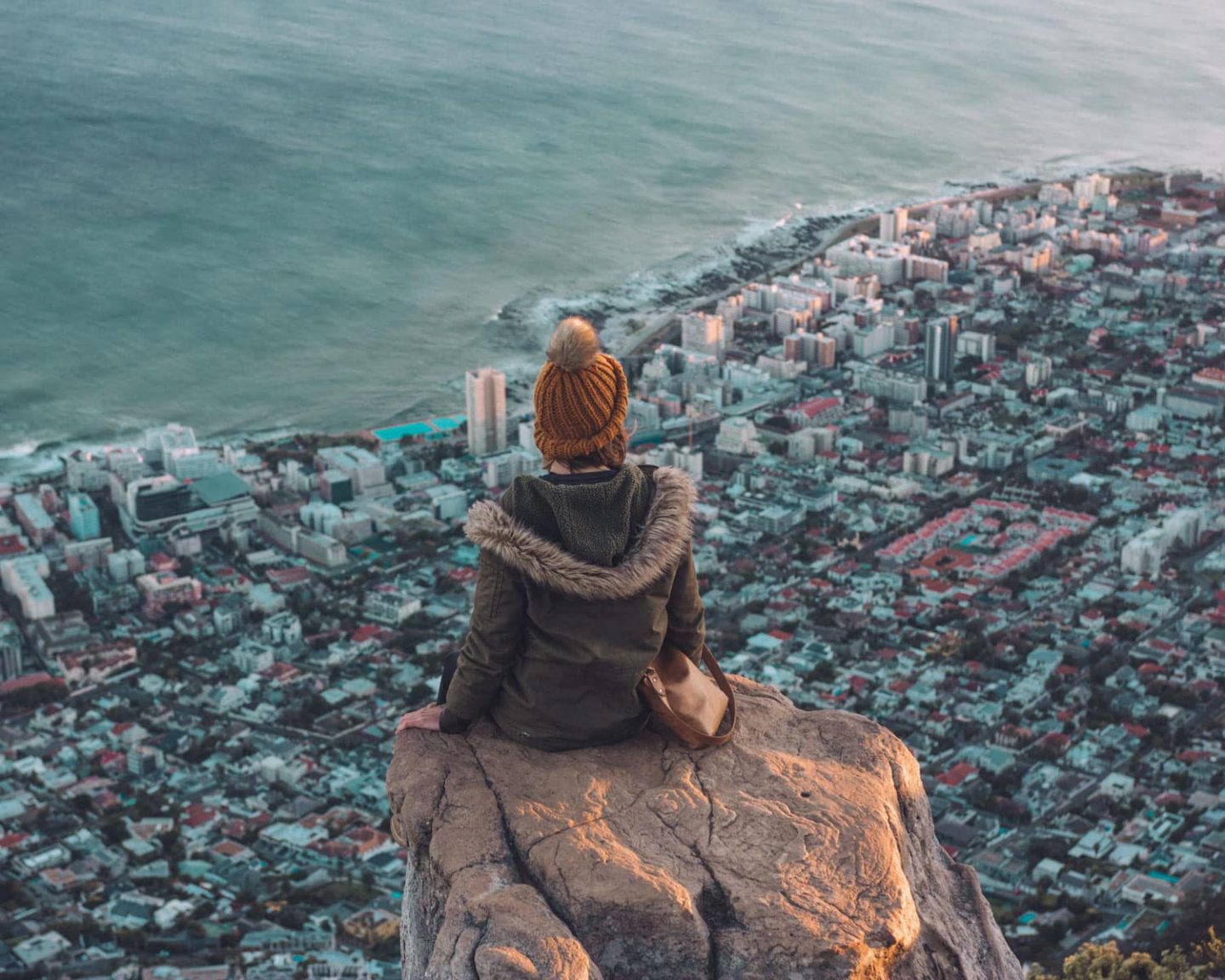 26. Find Free Things to Do
You can still have fun without it negatively affecting your bank balance.
Before you leave for your trip, save money for your travel fund by opting for free activities around your city.
Explore nearby hiking trails, go to food markets, visit museums on "no entrance" days, go the beach and keep tabs on other free events.
Read More: 12 Best Hiking Trails in Cape Town With Jaw-Dropping Views
27. Watch Netflix Over Going to the Theatre
Netflix subscriptions cost as little as R60.00 per month.
Meanwhile, a trip to the movies is usually R100.00 or more per person.
You can always catch up with the latest movie releases during your 8-hour flight to Paris.
28. Pounce on 2-for-1 Deals
From Happy Hours to Wacky Wednesdays at Steers and all you can eat sushi – hunt down those deals which give you more bang for your buck.
29. No More Takeaway Coffee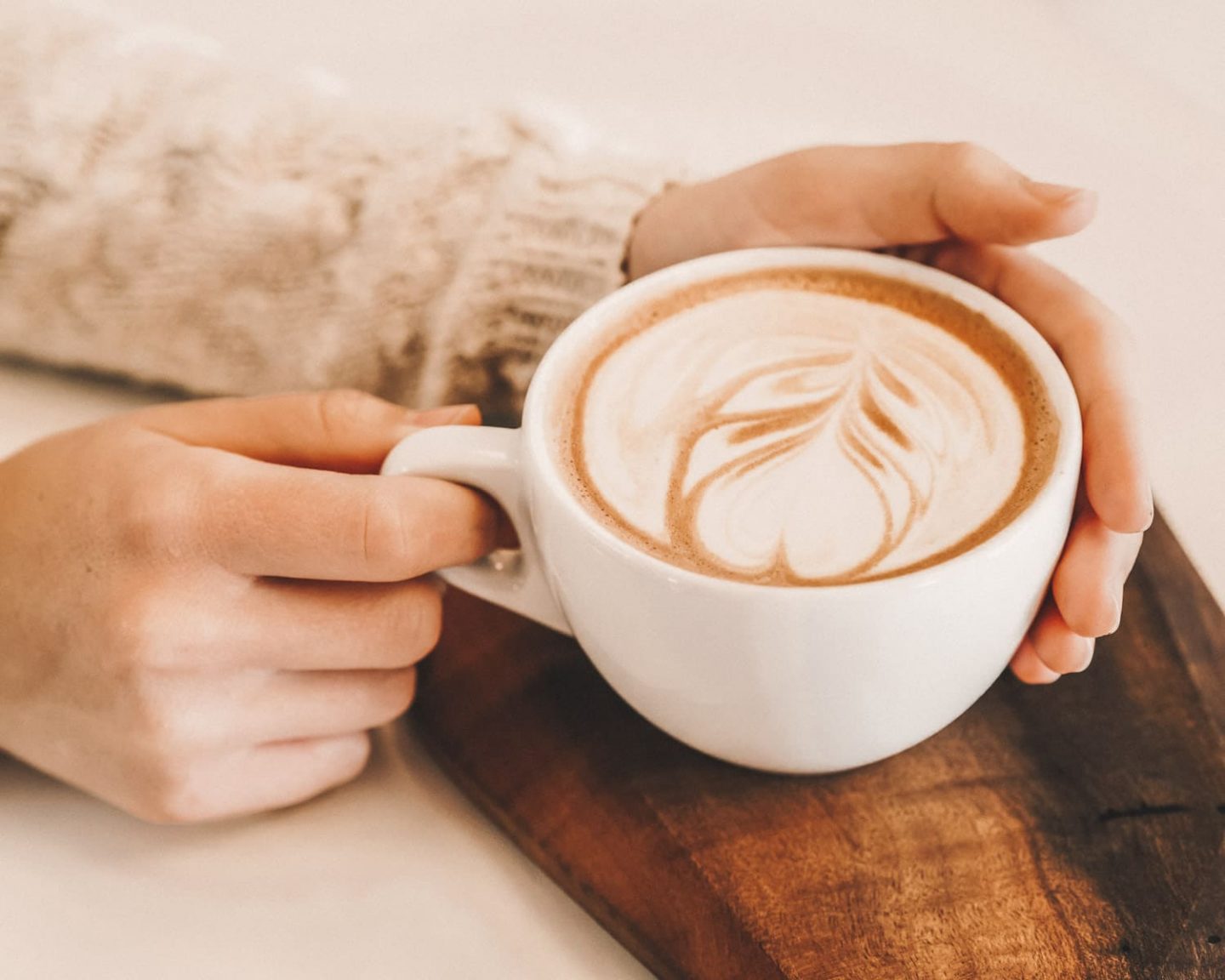 I love a good cup of coffee, but all those delicious cappuccinos add up.
Instead of shelling out R26.00 to R30.00 per cup, re-direct that money to your travel savings account.
Plus, the coffee in Italy just hits differently.
30. Cancel Your Gym Membership
Is your gym membership collecting dust? Do you struggle to stay consistent with your workouts?
Cut the cost and switch to free at-home workouts.
Chloe Ting (one of the biggest fitness influencers in the world) has dozens of free workout plans.
No gym required.
31. Reduce Your Utility Bill
If you're serious about cutting costs to travel the world, it's time to act like it's 2017 again – the height of Cape Town's drought:
Switch the water off in the shower when you're lathering up.
Collect the greywater to flush your toilet and water your plants.
Keep your showers as short as possible.
Wash your dishes by hand instead of using the dishwasher.
The same goes for your electricity bill:
Keep the lights off when you're not in the room.
Switch the plug points off at the wall when not in use.
Use energy-saving lightbulbs.
Dry your clothes outside instead of using the tumble dryer.
32. Car Pool With Your Friends
Got plans with your friends? Carpool.
Not only is it better for the environment, but you get to split fuel costs and save money.
33. Cut Your Beauty Expenses
Manicures, facials, waxes and massages are fantastic ways to pamper yourself and practice self-care – but it's NOT cheap.
If you're serious about cutting costs and boosting your travel budget, make the sacrifice and do DIY treatments at home.
Then you'll have more than enough money for daily R200.00 massages in Bali!
34. Move Back in With Your' Rents
I know moving back in with your parents isn't possible for everyone, but if the option is there – take it!
Rent in South Africa can cost anywhere from R4,000.00 to R8,000.00 (or more!) per month.
Imagine if you could bank some of that coin every month? You'll hit your travel fund goal faster and find your bum on a seat in a plane in no time.
P.S. Give your 'rents money towards bills why you're there.
---
Ways to Save Money While Travelling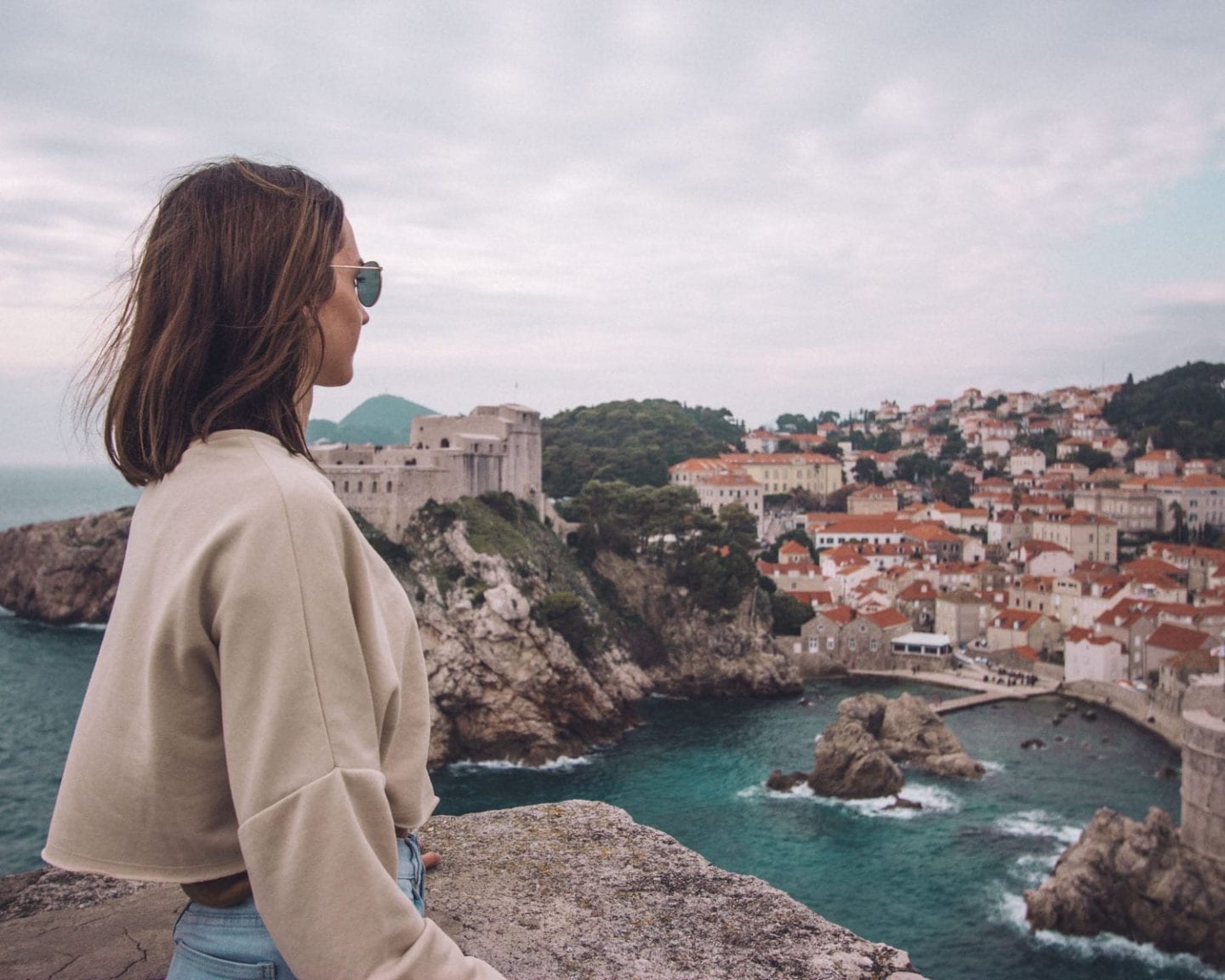 35. Travel During Low and Shoulder Seasons
Each destination has high, shoulder and low seasons for tourism.
For mega discounts on hotels, attractions and flights, plan your trip over the quieter months.
While you might have to sacrifice the good weather, you'll gain smaller crowds at the top landmarks and more money in your wallet.
36. Travel to Rand-Friendly Destinations
It's no secret that countries like Australia, U.S.A, and most of Europe are ridiculously expensive for South Africans.
With a weak currency, you need to apply your frugal ways by going on holiday to Rand-Friendly destinations.
It's much cheaper to spend two weeks in Bali or Thailand than Paris. Your money goes further, and you can afford to stay in luxe accommodation with more wiggle room for activities.
Read More: The Best & Insanely Cheap Rand-Friendly Destinations for South Africans
37. Travel to Visa-Free Countries
If there is one thing I hate the most – it's admin.
And that makes Schengen visas an incredibly painful and expensive process.
Instead of putting yourself (and wallet) through the experience, travel to one of the 90 visa-free destinations for South Africans.
You don't need to worry about collecting 3-month payslips, employment letters, bank statements, visa processing fees and all that other bullshit.
You simply arrive, fill out a form and get a stamp in your passport.
Read More: The Complete List of Visa-Free Countries for South Africans
38. Use Public Transport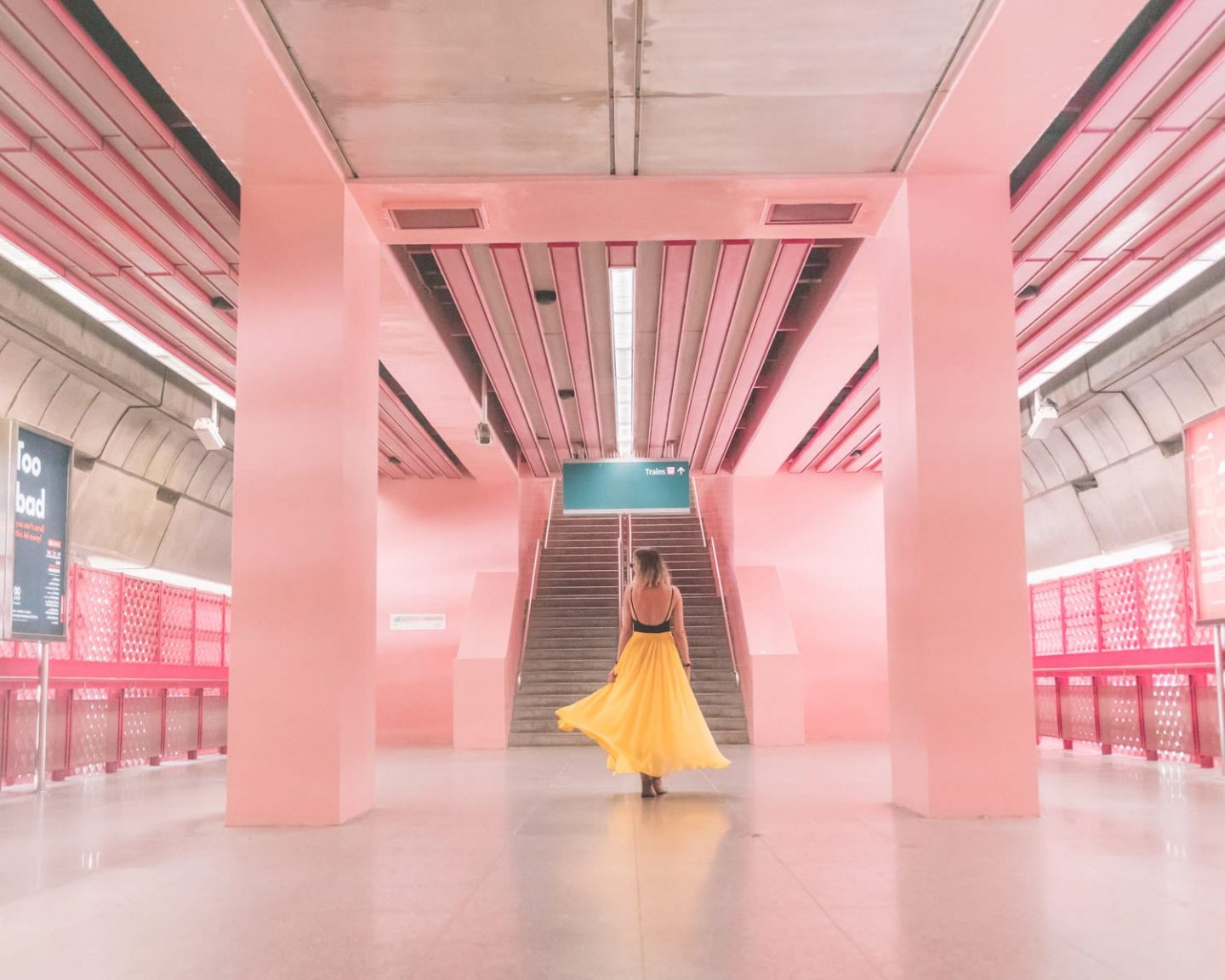 In countries like Singapore, Turkey and the UK who have robust public transportation systems, it's much cheaper to hop on the metro than hire a car.
You can get further discounts by using the destination's transport card over buying a single ticket every single time.
These cards usually offer fare discounts on buses, trains, trams and metros.
39. Walk Everywhere
It's free, and you get a workout.
(I usually clock up 20,000+ steps per day in walkable cities like Rome).
BUT always check if it's safe to do so (especially if you're a solo female traveller) and the distances.
40. Skip The Car Hire
Renting a car in any destination is expensive.
And when you throw in parking costs on top of that, it starts to eat a huge chunk of your travel budget.
Unless you're planning a massive road trip around South Africa or you're travelling to a country where public transport isn't safe, forgo the car hire and stretch your money further.
Read More: The Ultimate Road Trip Essentials Packing List (+ Free Checklist!)
41. Use Ridesharing Apps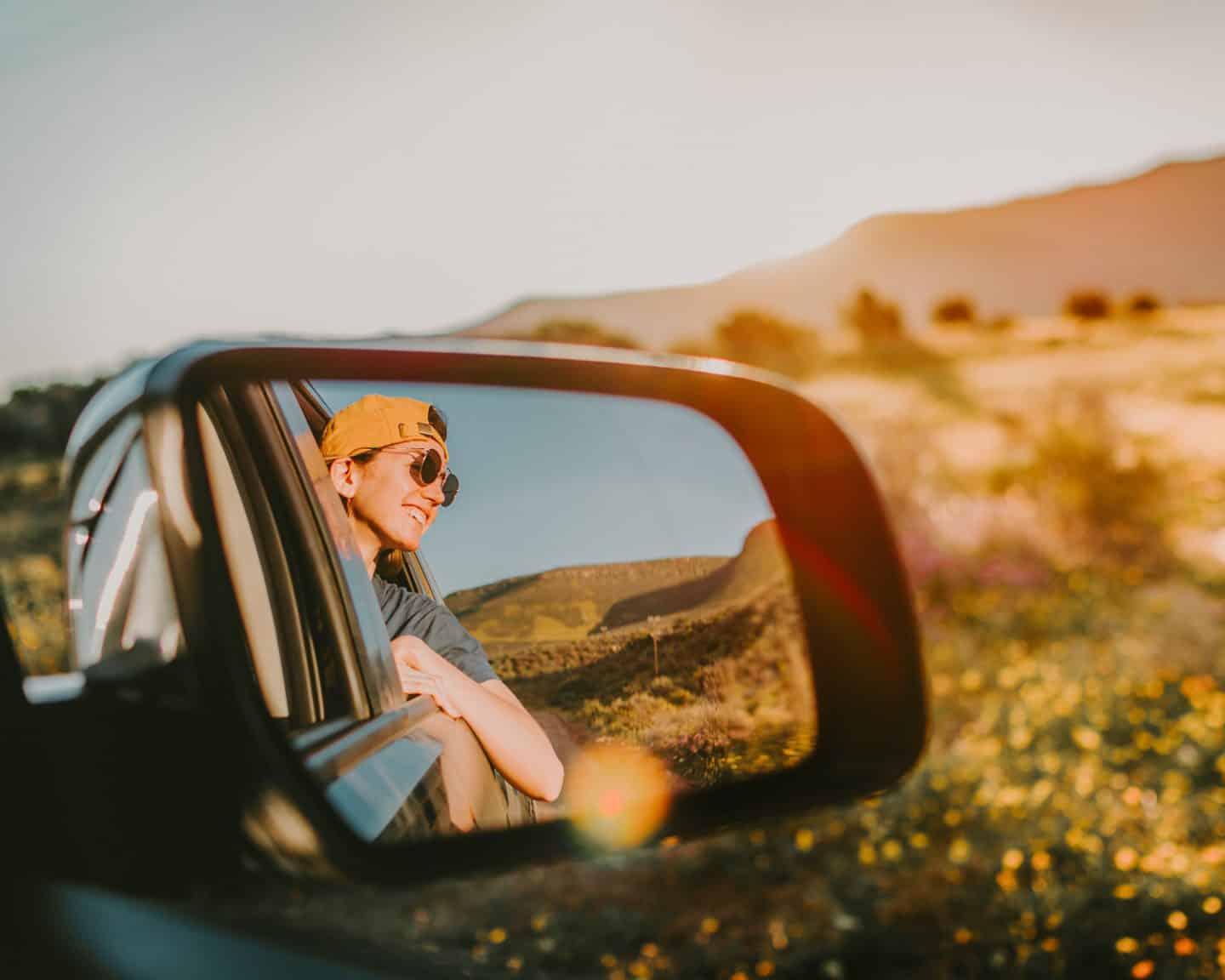 I think we can all agree that metered taxi prices in most countries are a complete rip-off.
The number of times I've been scammed is too damn high!
Also, I suck at bartering prices. It gives me so much anxiety that I usually accept the first or second price.
Ridesharing apps like Uber, Taxify and Grabr have helped me save so much money over the years.
You can instantly see how much a ride will cost, and there's no need to waste time negotiating prices with drivers.
42. Try Carpool Sharing Apps
Want to share a long-distance trip at a rate that's much cheaper than buses or trains?
Try carpooling sites!
Sites like HitchPlanet, BlaBlaCar and Kangaride matches you with a driver going in the same direction.
Think of it like Tinder without the Netflix and chill.
Again, as a solo female traveller safety is something you need to consider when using these sites.
43. Use Overnight Buses and Trains
Okay, here me out.
Overnight buses and trains aren't comfortable in any shape or form.
BUT if you're willing to sacrifice a good nights sleep, you can save money on accommodation.
Fares are usually cheaper than a night at a hotel. You get to reduce your carbon footprint and arrive at your next destination without losing a day.
It's a win-win!
Read More: A Quick and Easy Guide to Train Travel in South India
44. Fly Carry-On Only
My love for travelling with carry-on only came on hot and heavy when I realised how much some budget airlines charge for checked-in baggage.
After countless YouTube videos, I learnt how to fit my entire life in 22 centimetres x 35 centimetres x 56 centimetres bag and weigh in at 7-10kg.
When it comes to country-hopping in Europe or Southeast Asia, travelling light will save A LOT of money.
And bonus: You don't need to worry about your bag getting lost.
Read More: Minimalist Backpacking Guide: How To Travel With Less
45. Do Your Own Laundry
It's cheaper than using a laundry mat.
Plus, it makes it easier to pull off the carry-on only trick.
46. Don't Exchange Your Money at the Airport
It's a rip-off.
The exchange rates aren't in your favour, and you have to pay the teller a commission.
Instead, speak to your bank before you leave and unlock your debit and credit card for international travel.
(Always travel with two cards and keep them in separate places in case you lose one)
When you arrive at your destination, withdraw money at an ATM in the airport.
The machines have a much better exchange rate.
The only exception is if you need money to pay for a visa on arrival. Always organise that before you leave in the correct currency.
47. Switch Bank Cards and Reduce Your Withdrawals
Do your research and find a bank card that isn't going to charge you for overseas withdrawals and swipes.
If you're using your card with fees, keep your withdrawals and swipes to a minimum.
48. Eat Where the Locals Eat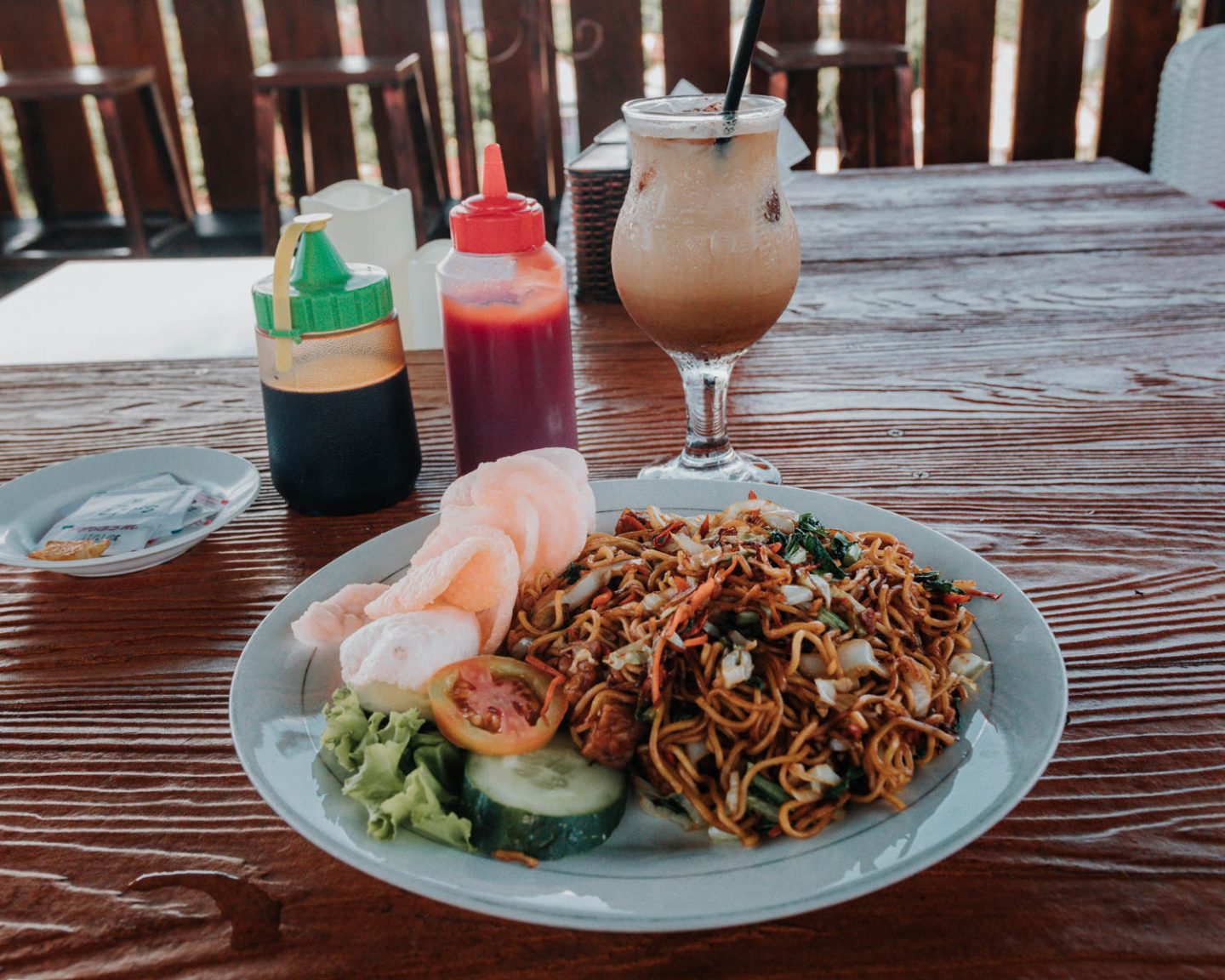 A good rule of thumb is always to eat where the locals eat.
If you see a restaurant with only tourists – it's most likely a tourist trap with high prices.
But if you come across one with only locals, you can bet the food is:
For example, in Bali, the local warungs charge as little as R30.00 to R50.00 per meal. Meanwhile, the restaurants for the tourists charge as much as R200.00 per dish.
49. Buy Booze at the Supermarket
Booze at bars and clubs is expensive in most countries around the world.
If you want to drink, buy a bottle of your poison at the supermarket and pre-game.
50. Cook Your Own Food
The beauty of staying in an Airbnb, a hostel or self-catering accommodation is that you don't have to eat all your meals at restaurants.
Go grocery shopping, make yourself sandwiches for lunch and cook dinners at home.
It's worth it when you'll have more money left over for once-in-a-lifetime experiences like swimming with whale sharks, tracking cheetahs on foot and hot-air balloon rides over the Serengeti.
Tip: Do your research and go to the Shoprite or Checkers of the destination – NOT the local Woolworths.
51. Don't Buy Bottled Water If The Tap Water is Drinkable
Buying water bottles is bad for the environment and your wallet.
When travelling to a country with drinkable water, bring a reusable bottle and fill it up as you go.
52. Look Out for Lunch Time Specials
In some countries like Italy and Spain, the locals take their lunchtime specials super seriously.
Keep an eye out for these delicious discounts and fuel up in between exploring.
53. Research Museum No Fee Days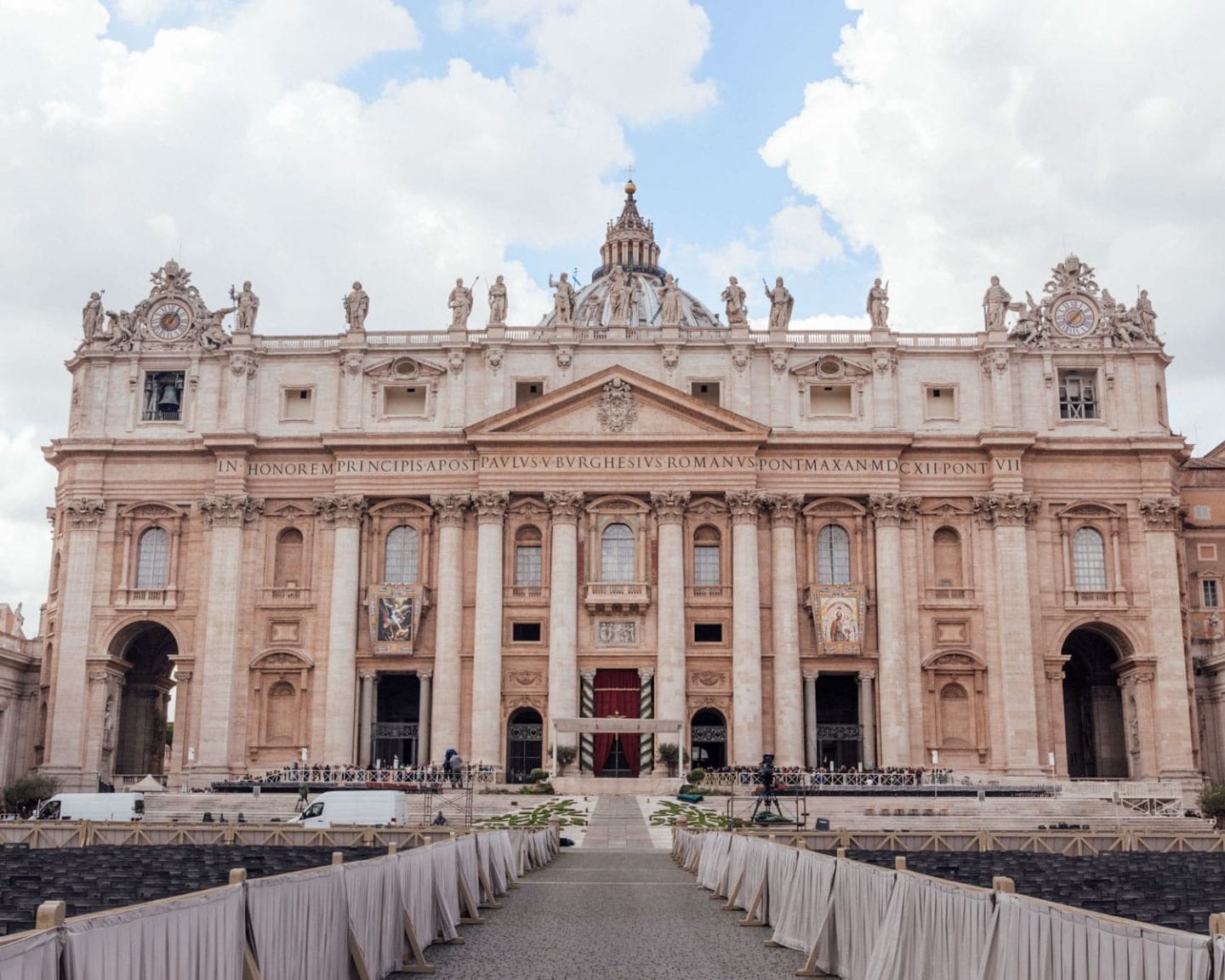 History nerd?
Google all the museums you want to visit beforehand and make a note of the entrance free days of the week.
It's one of the best ways to save money while travelling without making sacrifices to your itinerary.
Plan your trip around these dates, and you won't pay a cent to wander around the iconic Louvre or Van Gogh Museum.
54. Grab a Tourist City Card
For this next money-saving travel tip – you need to do the math.
The tourist city cards CAN give you major discounts on entrance fees and even free transportation, but it's up to you to work out if it's worth it.
For example, if you only have 3-days in Rome:
Will you have time to see enough attractions to make the cost of the card worth it?
Does the card give you access to the sites YOU want to see?
Or is it cheaper to pay the separate entrance fees per attraction?
55. Research Free Things to Do
No cash for entrance fees? No problem!
It's surprising how much of a destination you can see without paying a cent.
I have an entire itinerary for Rome dedicated to seeing the top sights for free!
Do your research beforehand and come up with a list of free or cost-effective things to do. Sprinkle those in between a few paid activities at the top of your bucket list, and you're good to go!
56.Harness the Power of Group Travel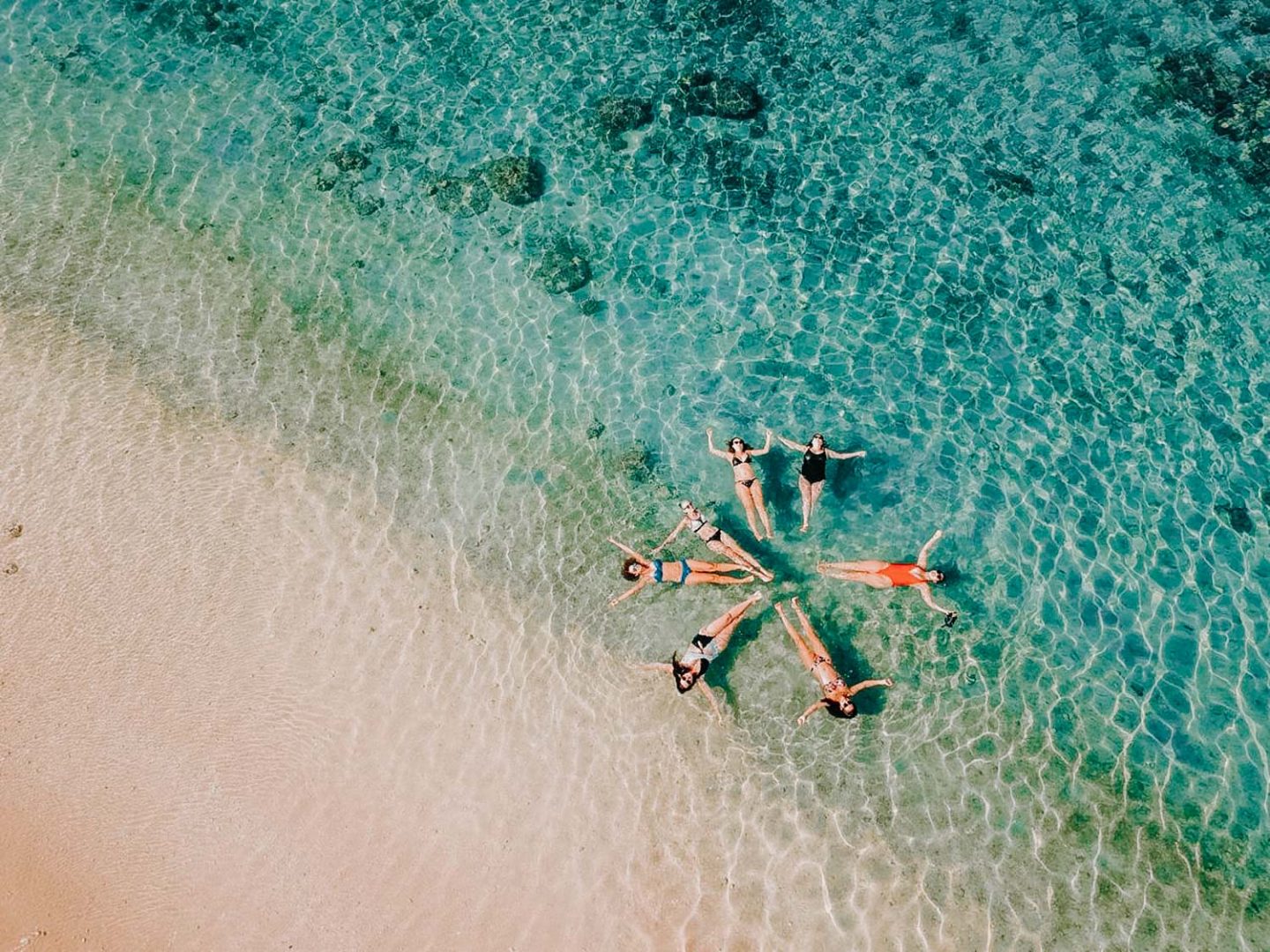 A downside of solo travel is it more expensive.
Most places require a minimum amount of people to do the tour. Otherwise, you have to pay a much higher single supplement fee.
When you travel with a group, you can split costs for guides, transport, accommodation, activities and more.
No friends keen to go with you?
Stay at a hostel and rope in your fellow travellers for an adventure!
57.Always Ask About Discounts
There are usually discounts for students and pensioners (even if a sign is nowhere in sight).
But you can get discounts outside of those two groups.
For example:
In Africa, most countries have a rate for SADC nationals (Southern Africans) and EADC (East Africans).
You might even get a discount or free entry if it's your birthday!
So remember, closed mouths don't get fed.
---
Whew! Congrats on making it to the end of this mega money-saving travel tips post!
Hopefully, you've got more than a few ideas for how you can save money for travel before and during your trip.
Got any good tips on saving money for a trip? Hit ya gurl up in the comments below and let's discuss!
---
If you like it, then you should put a pin on it!