Last Updated on October 1, 2022 by lauren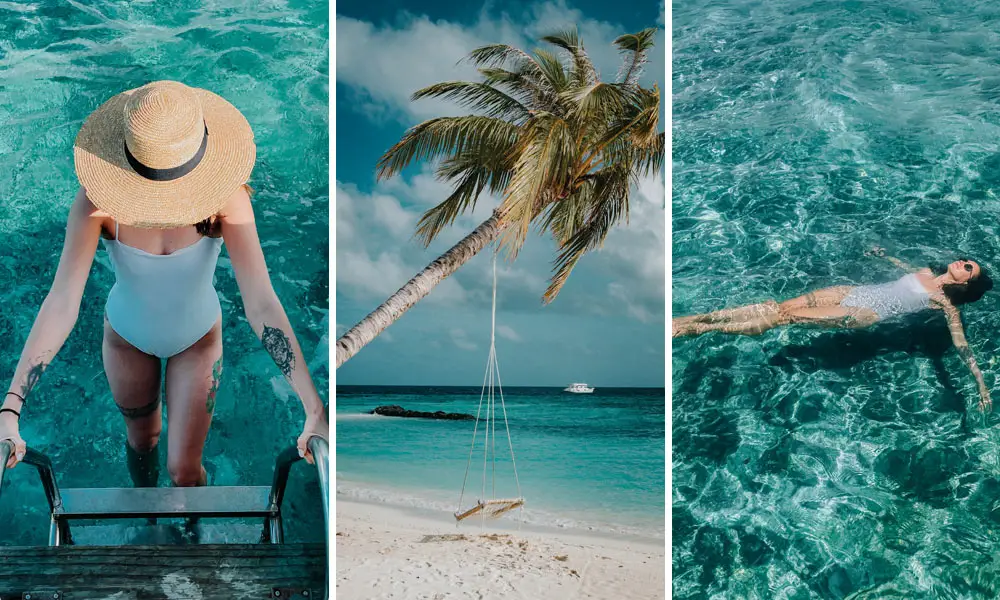 I won an all-expenses trip to the Maldives. 😳
Yes, me.
The person who is too lazy to enter a classic Instagram-tag-three-friends giveaway.
(Shout out to all my fellow Taurians who relate!)
So, how did it happen? How did I win a trip of a lifetime?
Well, one day, while I was definitely NOT procrastinating about writing an article for a client, I opened my email and saw a competition with AirSeychelles and the Maldives Tourism Board.
To win, I had to flex my Google skills and hunt down facts about the destination and airline.
Twenty minutes later, I sent in my answers, went back to work, and completely forgot about the competition.
…Until I got a Zoom call a few months later that I had done it. I had somehow come out on top over thousands of other hopeful travellers and would be spending 7 incredible nights in the Maldives.
*Cue twerking on every piece of furniture in my room while blasting "Best Friend" by Saweetie and Doja Cat*
Although I didn't pay for my flights and accommodation, I still had many things to figure out, like…
When to go to the Maldives
What are the PCR requirements
What to pack
Where are the whale sharks
And the BIGGEST surprise to my wallet…all the taxes.
If the Maldives is on your travel radar, keep reading.
Below you'll find a complete list of the best Maldives travel tips that'll help you plan your trip with the finesse of a professional agent.
Psst…Want more Maldives travel tips and Asia travel inspiration? Check out these other posts:
20+ Maldives Travel Tips You Need to Know
Feeling overwhelmed with how to plan a trip to the Maldives? Sit back, relax, and whip out your Notes app.
These Maldives travel tips will help you avoid surprises, save money, and have an unforgettable holiday.
Here are all the things to know before going to the Maldives:
Where is the Maldives?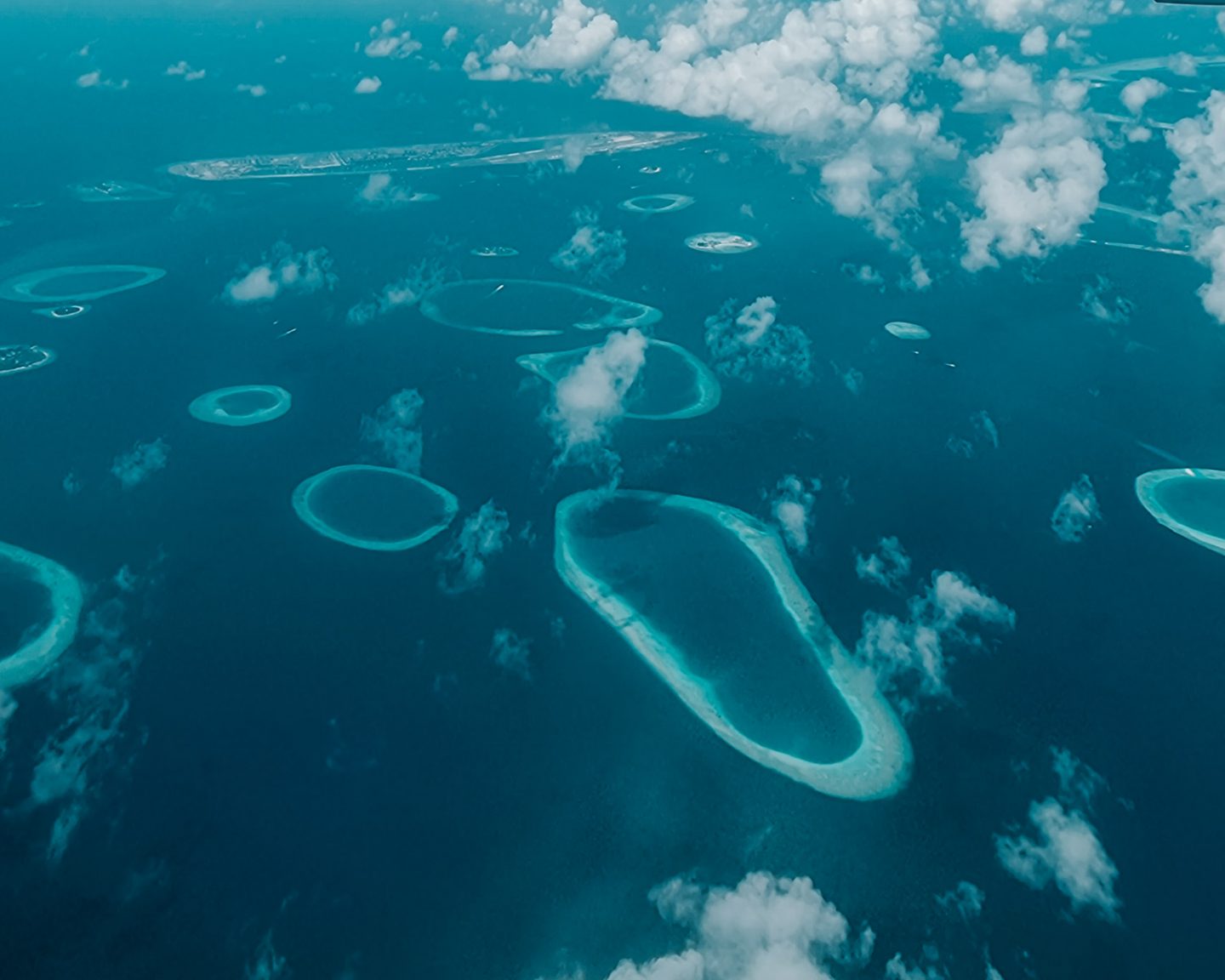 The Maldives is a picture-perfect island nation in the middle of the Indian Ocean. Its closest neighbouring nations are Sri Lanka and India. 
The country is made up of more than 1,000 islands and 26 atolls.
Incredible, right?!
But how many of the Maldives islands are inhabited? Well, despite the large number, only 200 are inhabited by locals, and 154 are private resort islands.
What about the rest? You can see for yourself by planning a day trip to one of the MANY deserted islands.
---
How to Get to the Maldives from South Africa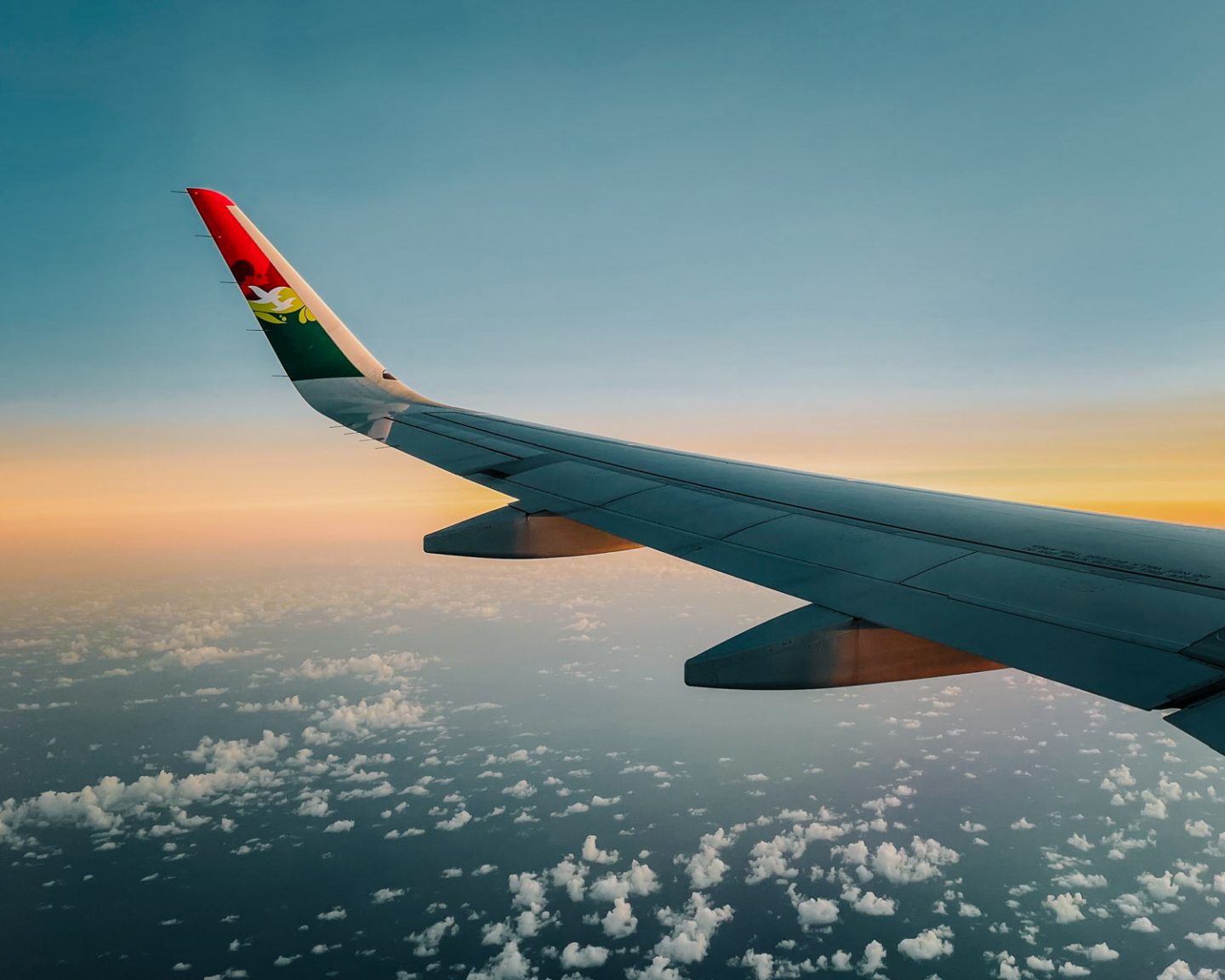 You know what's amazing? Direct flights.
I'll happily sit on a plane for 12+ hours straight if it means not getting stuck in layover purgatory. 
And that, my friends, is my kind of love language.
So when I heard AirSeychelles and Priority Escapes are operating semi-direct flights to the Maldives from South Africa, my excitement levels went through the roof.
How long does it take to get to the Maldives? Only 9 hours.
Not only will you fly over the Maldives, but the flight has a short one-hour fuel stop in Seychelles, meaning you'll see another slice of paradise from above.
…And when you consider the other airlines going to the Maldives have total journey times of 18 or 32 hours…
Flying with AirSeychelles and Priority Escapes is a no-brainer. It's the best way to get to the Maldives.
NB Maldives Travel Tips: Flights from South Africa to the Maldives depart on a Sunday and return on a Monday. If you don't want to spend a full week here or wait until Monday to leave, you can hop over to Sri Lanka. You don't need a visa (unlike India, which requires an embassy visit and a sacrifice of trees). You just need to apply for your Sri Lanka ETA.
And speaking of visas…
---
You Don't Need a Visa for the Maldives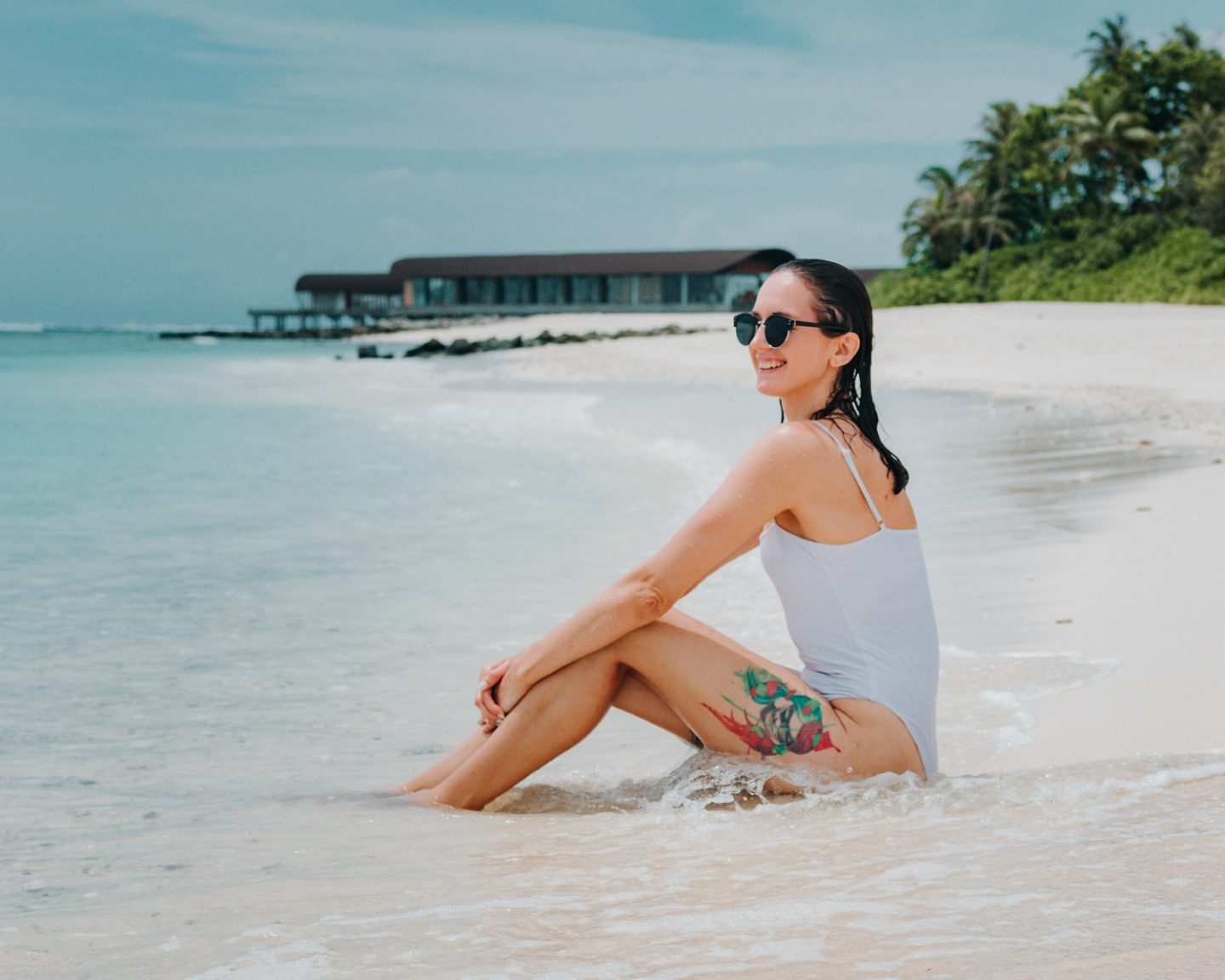 My fellow South Africans, rejoice!
The Maldives is one of the 103 countries visa-free destinations for South Africans.
All you need is a valid passport with more than six months left of its life, your return flight, a hotel booking, and you're good to go!
NB Maldives Travel Tip: Don't forget to fill out the Imuga traveller declaration form 24 hours before arrival and departure. It generates a QR code you'll need to print out or keep handy on your phone.
---
How to Get Around the Maldives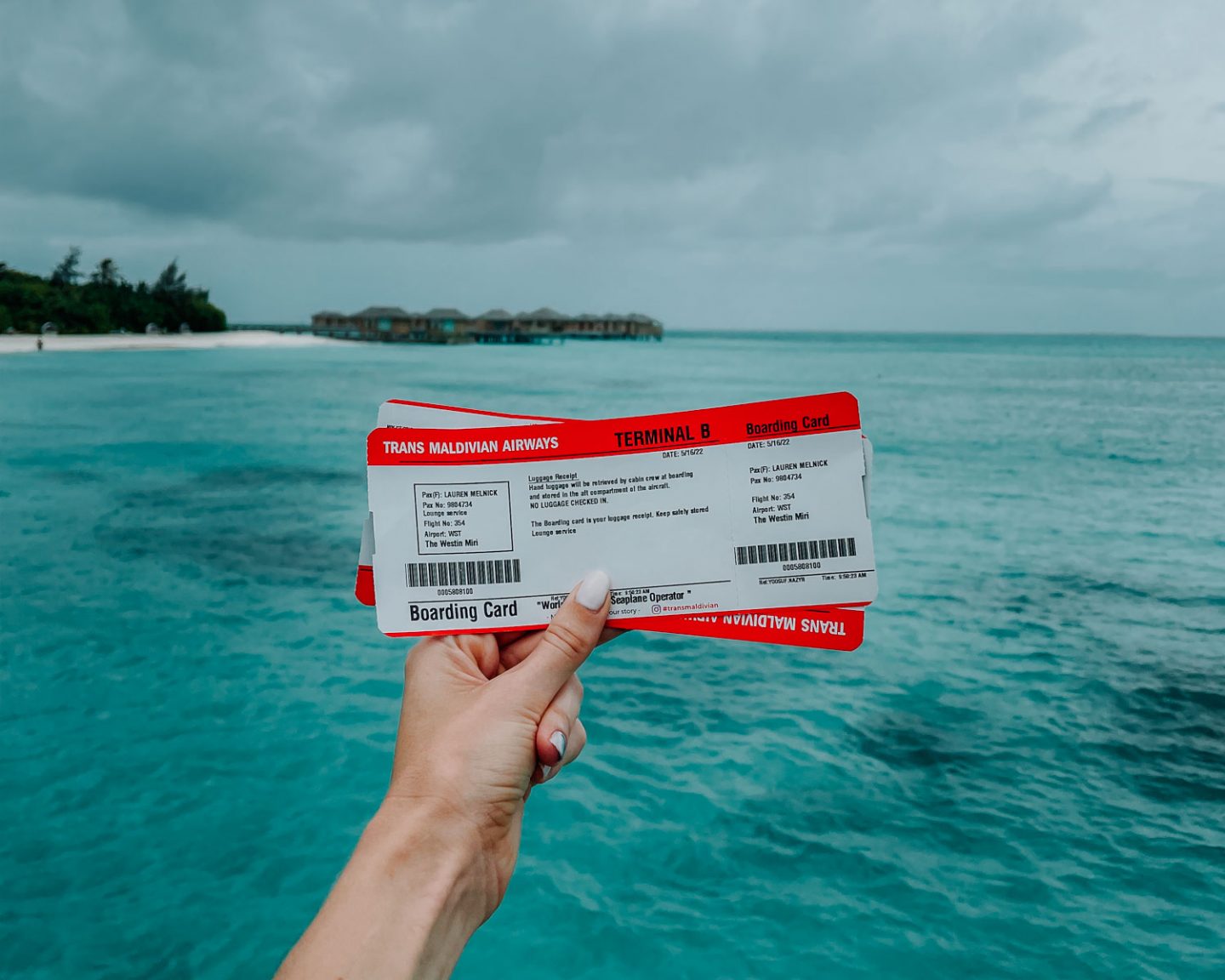 I know those seaplanes in the Maldives look incredible, but boy, oh boy, are those flights EXPENSIVE.
If you're not choosing an all-inclusive package with a resort, you'll need to fork out a couple of hundred dollars EACH WAY to reach your humble abode via seaplane.
Speedboat transfers to the resorts are slightly less expensive but are not cheap at all.
How much is the damage? Our transfers would have cost $200-$500 each way, and we had a total of 5.
For the most frugal option, stay at a local island (like Mahibadhoo, Omadhoo, Guilhi and Maafushi), and you can take a local transfer for as little as $25.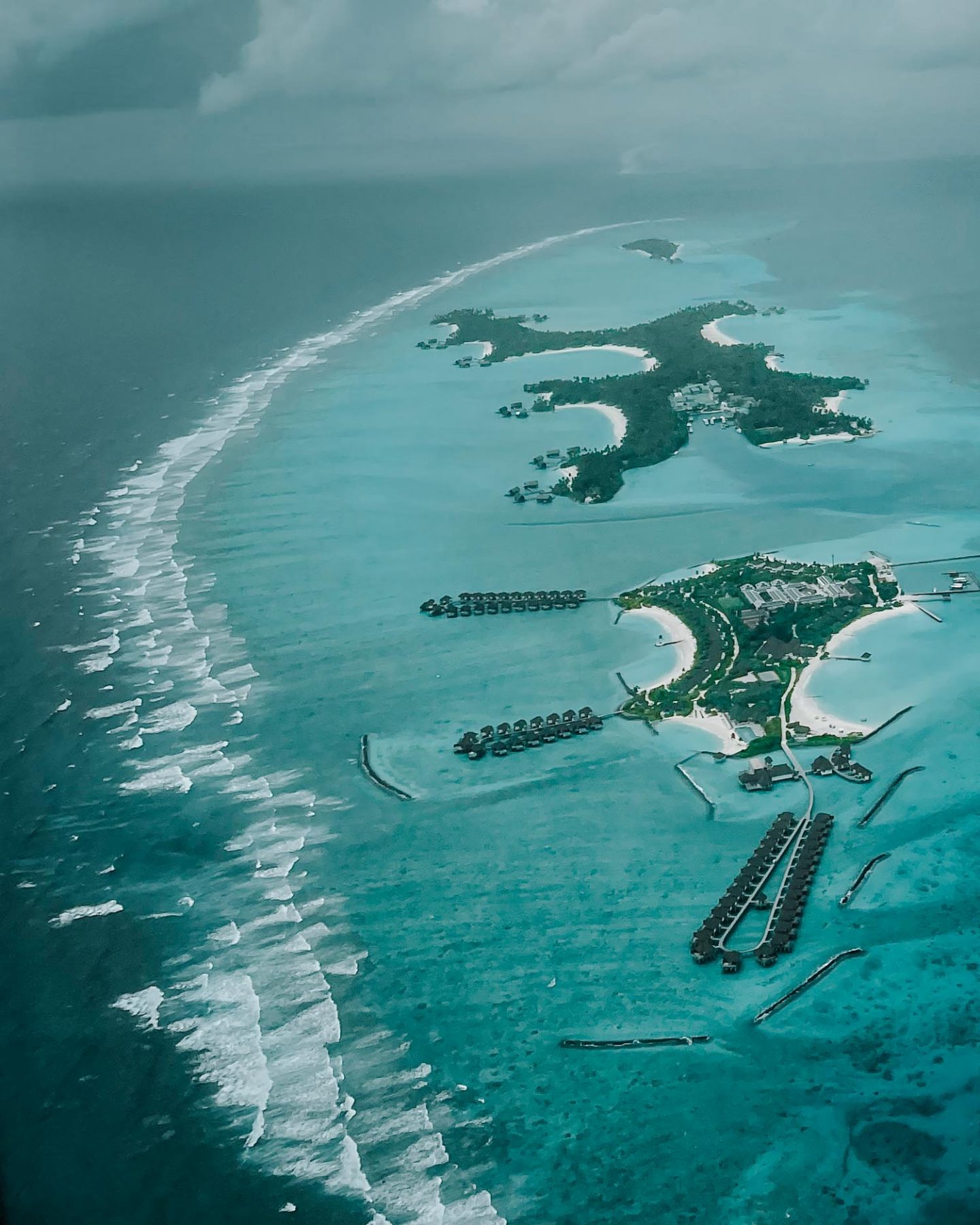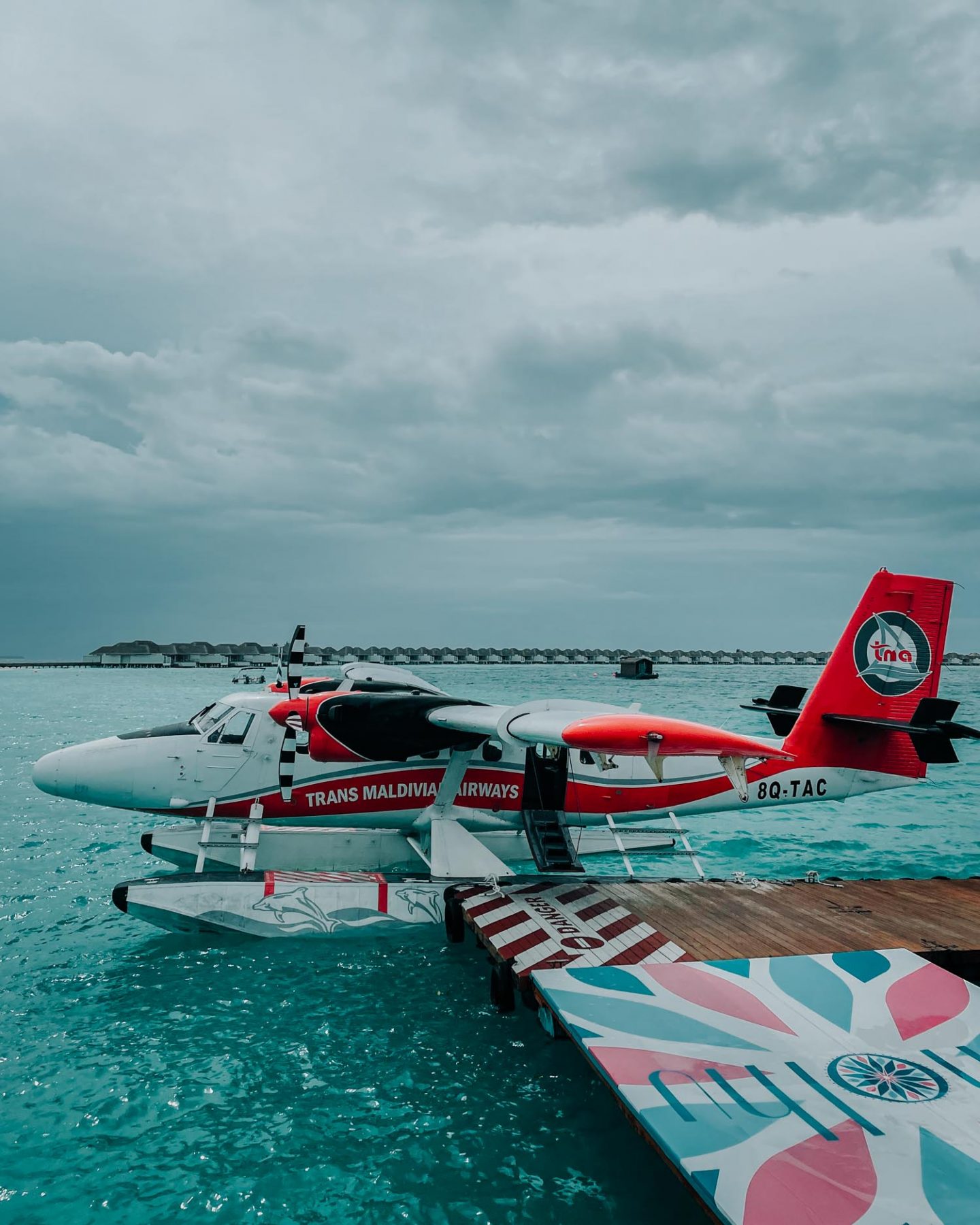 ---
Where to Stay in the Maldives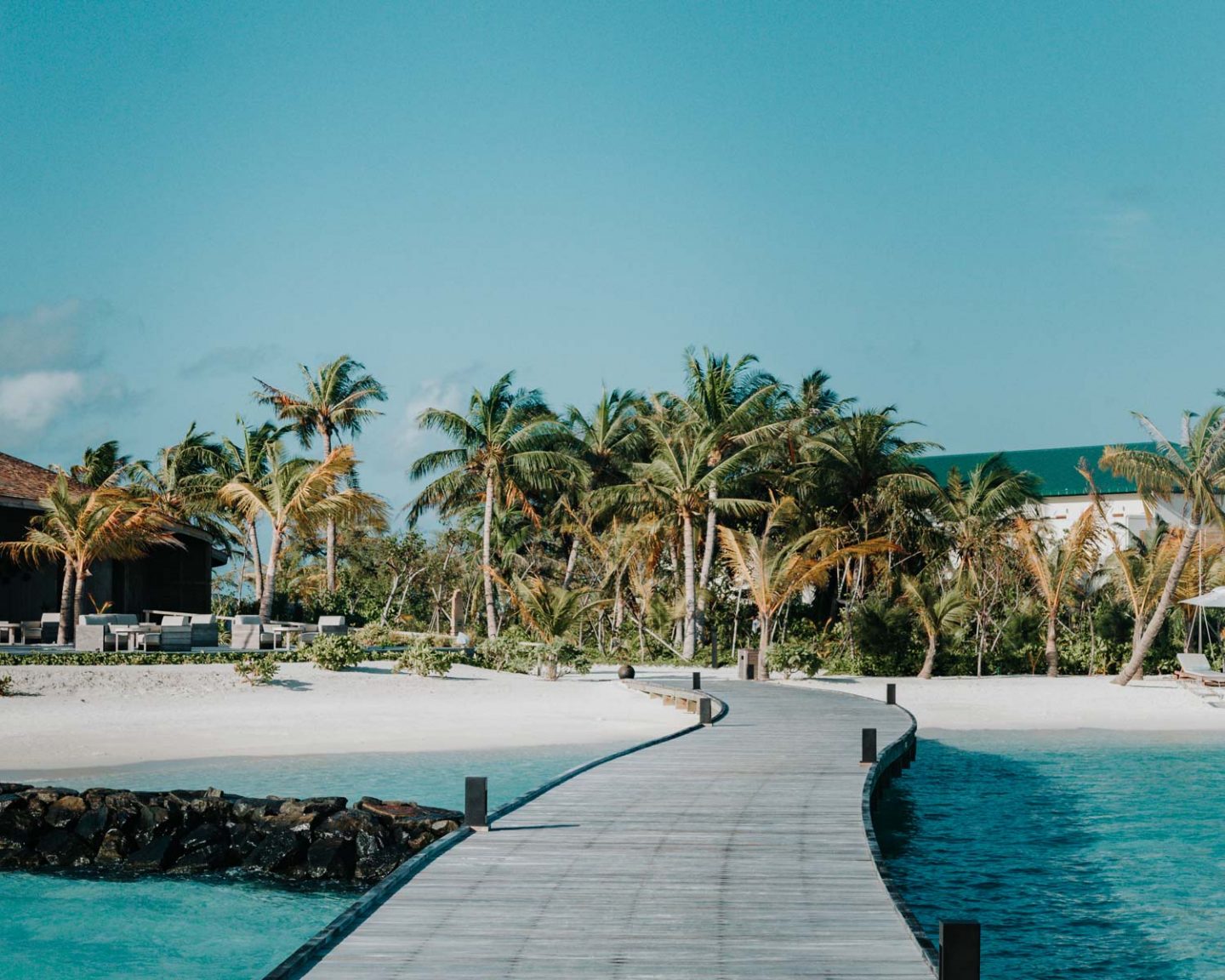 It all depends on your budget.
Are you looking to explore the Maldives on a shoestring or activate full baller mode?
If it's the latter, I highly recommend staying at Kagi Maldives.
Why is it the best place to stay in the Maldives for a holiday?
No kids under 12 allowed (pure bliss)
Insane house reef that you can snorkel for FREE (I saw turtles, black tips sharks, and SO many tropical fish!)
You can order as many items as you want off the menu (if you opt-in for full board)
The overwater bungalows are incredible (yes, it comes with a private pool + the deepest outdoor bathtub of your dreams)
But if you want to plan a trip to the Maldives on a budget, stay on a local island at one of the guest houses.
What's a local island?
It's a non-resort island where regular Maldivians stay. While it won't be as glamorous as the resorts, it's a great way to experience a more authentic side of the Maldives and save money.
Plus, you can always visit a resort island on a day trip.
If you opt for a local stay, here are some Maldives travel tips to keep in mind:
Bring cash as most local islands don't have an ATM, and few shops and restaurants accept card payments. The resorts do accept card payments, FYI.
You can use the local currency, Rufiyaa (MVR) or USD.
Local islands have a dedicated "bikini beach" where you can swim and not offend the locals.
Choose an island 2-3 hours from Mahe to keep your costs down.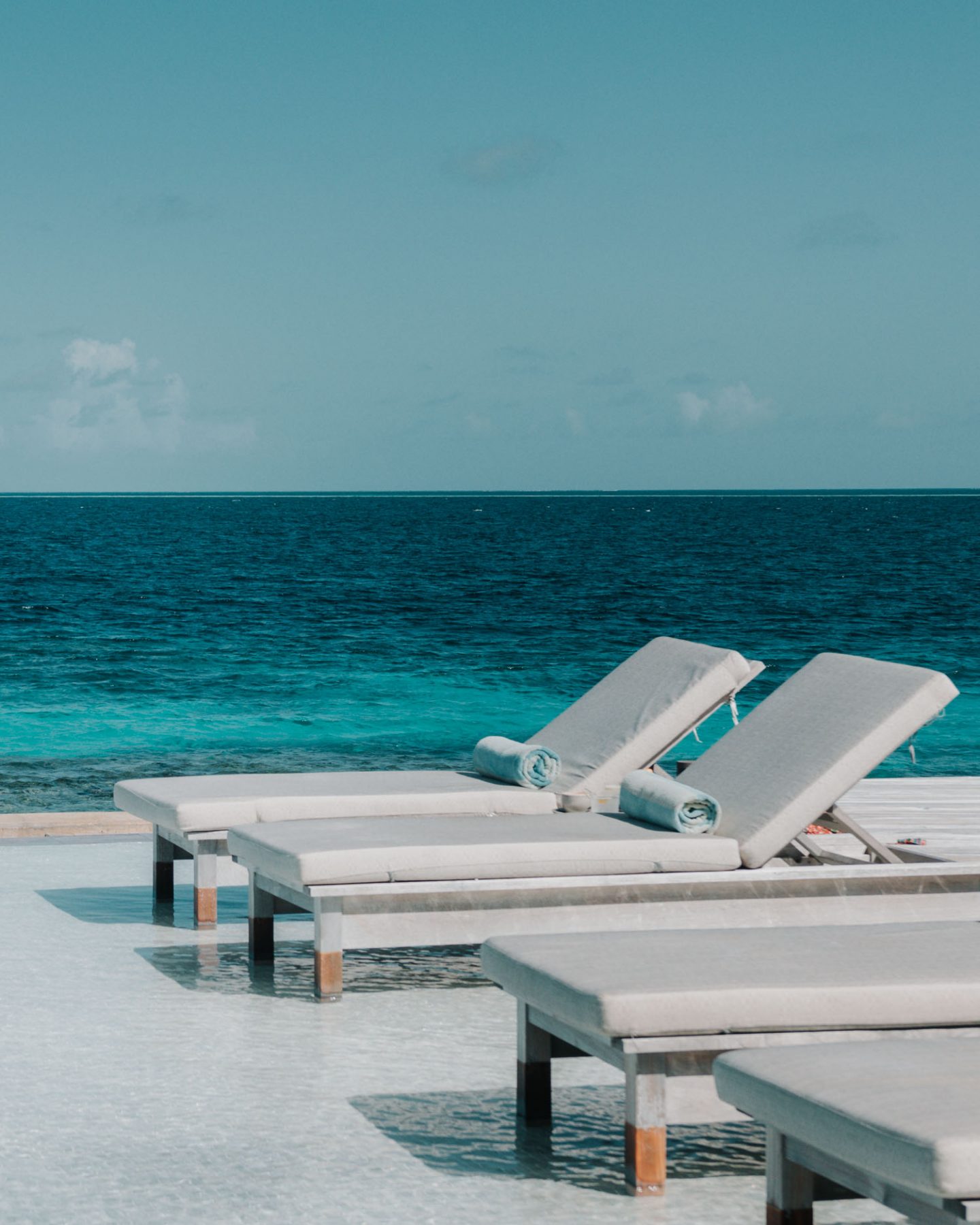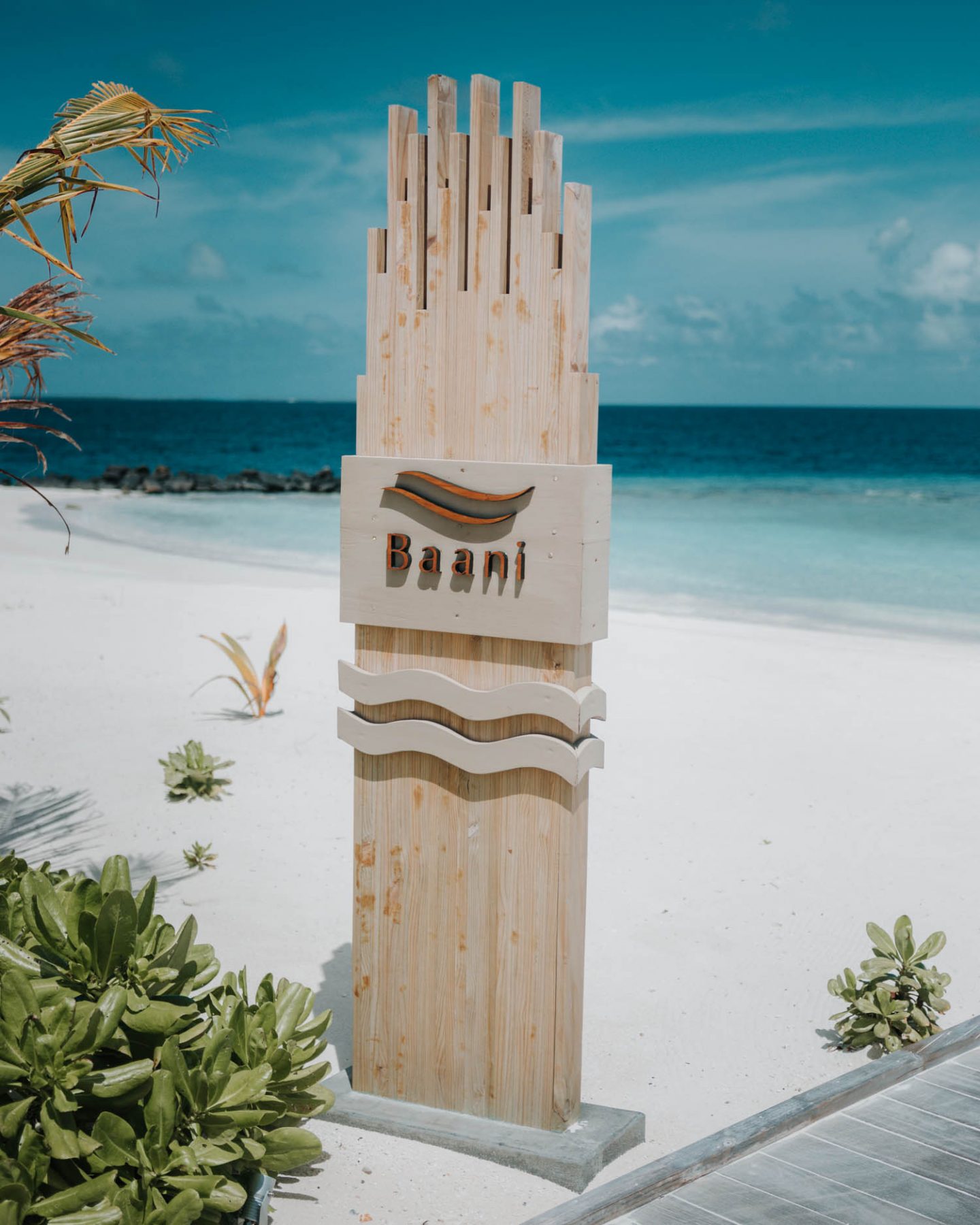 ---
Is It Worth Booking an Overwater Bungalow?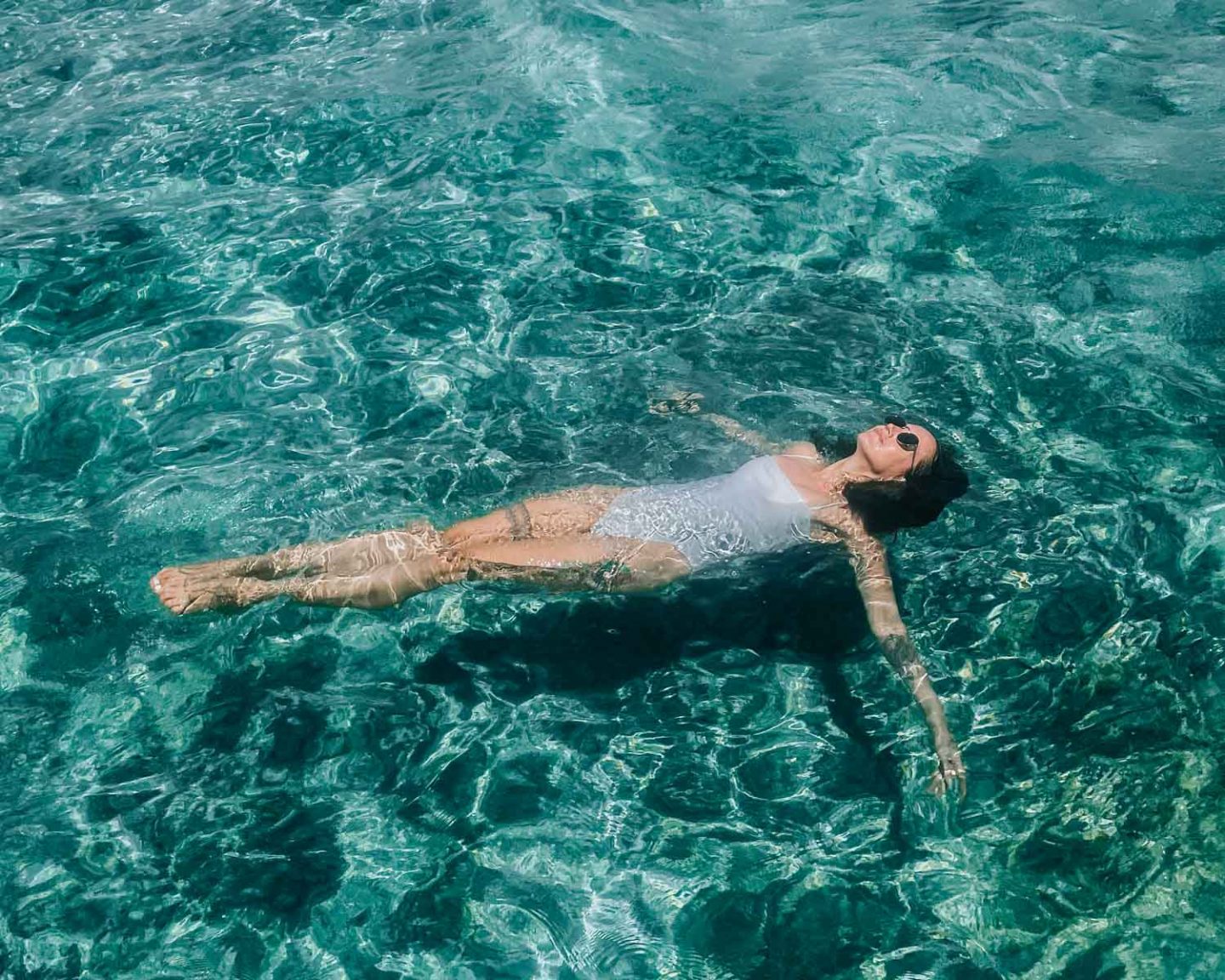 Yes!
This comes from someone who stayed in a beach villa and an overwater bungalow.
While the beach villas are decked out for the gods, they can't hold a candle to the magic of the bungalows.
The house reef was right by our bungalow, and we could jump off our deck and snorkel whenever we felt like it. We had stingrays, schools of colourful fish, and blacktip sharks cruising past every day. 
Plus, I feel the bungalows had way more privacy than the beach villas, making the splurge on an overwater bungalow worth it for a once-in-a-lifetime trip.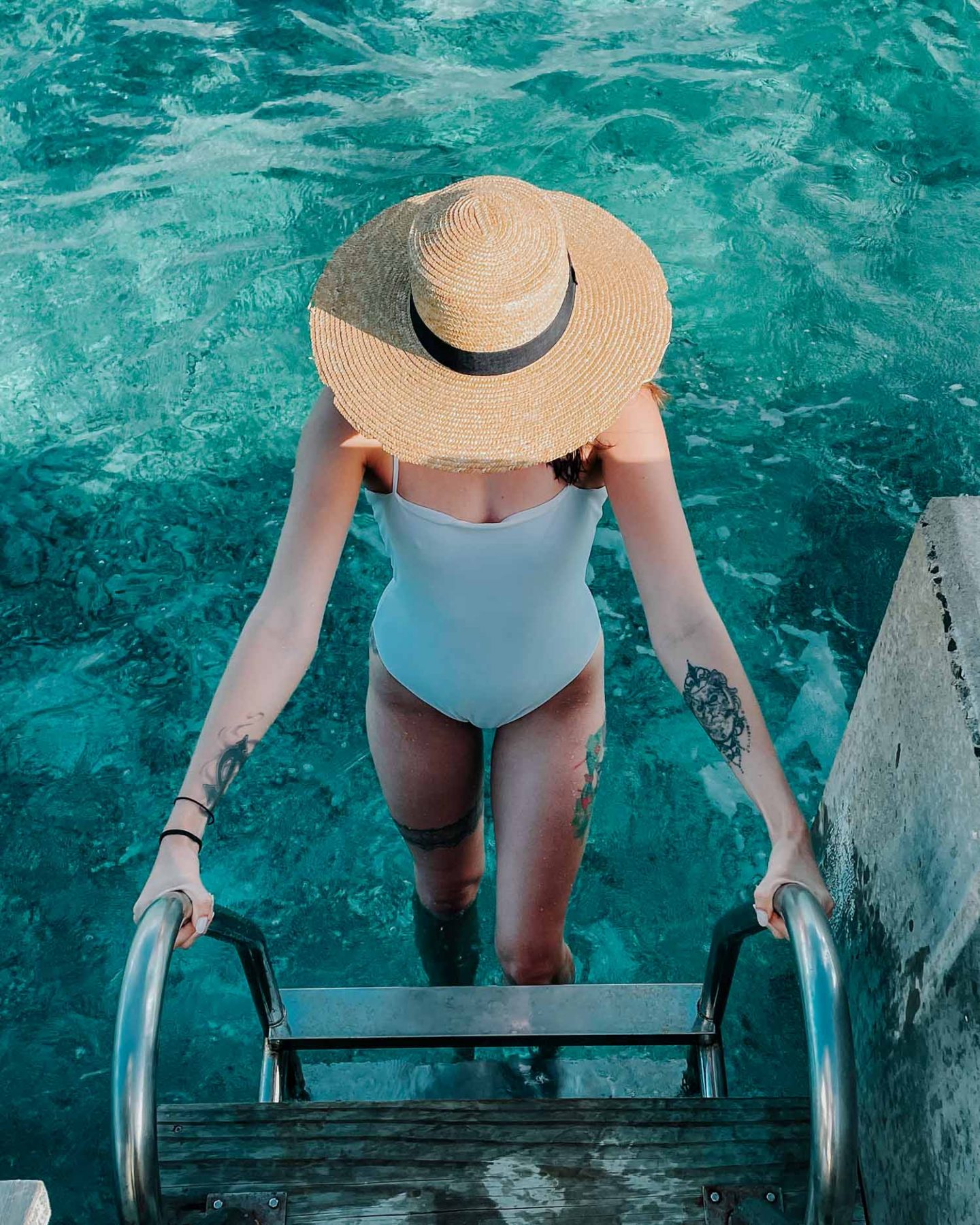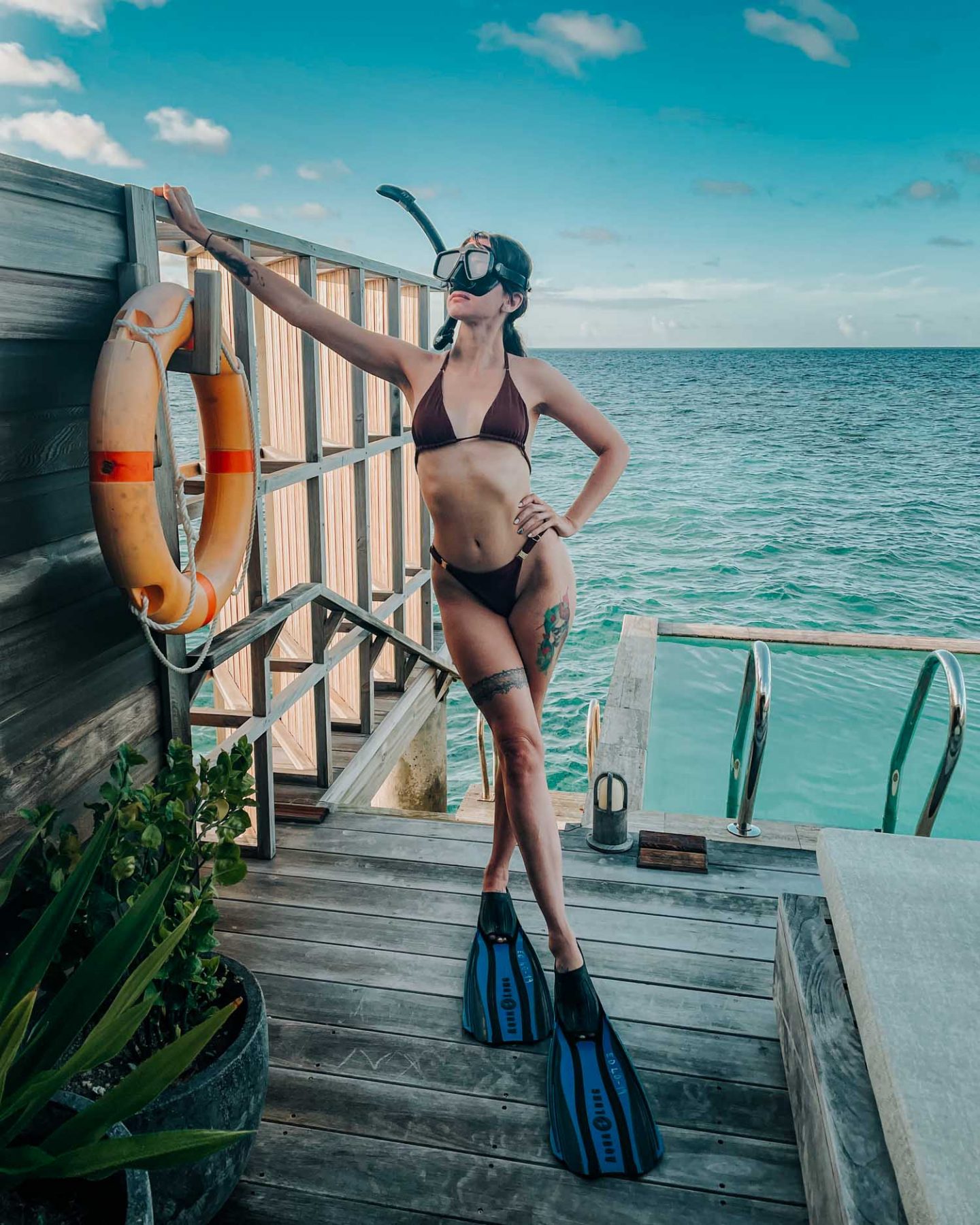 ---
The Best Way to Book a Maldives Holiday
When I opened my Instagram DMs to questions, one of the top questions was about booking a trip to the Maldives.
Did I use a travel agent?
Did I plan everything myself?
Are single supplements a thing?
As mentioned earlier, I didn't have to do much because I won a competition, but I still have some tips on how to plan a Maldives trip.
In my opinion, it works out cheaper to go with a travel agent if you want to stay on a resort island. Most packages include flights, accommodation and some of your meals.
If you're happy to stay on a local island and skimp out on all the luxury and opulence at the resorts, you can DIY your trip and book everything separately.
---
Is an All-Inclusive Maldives Package Worth It?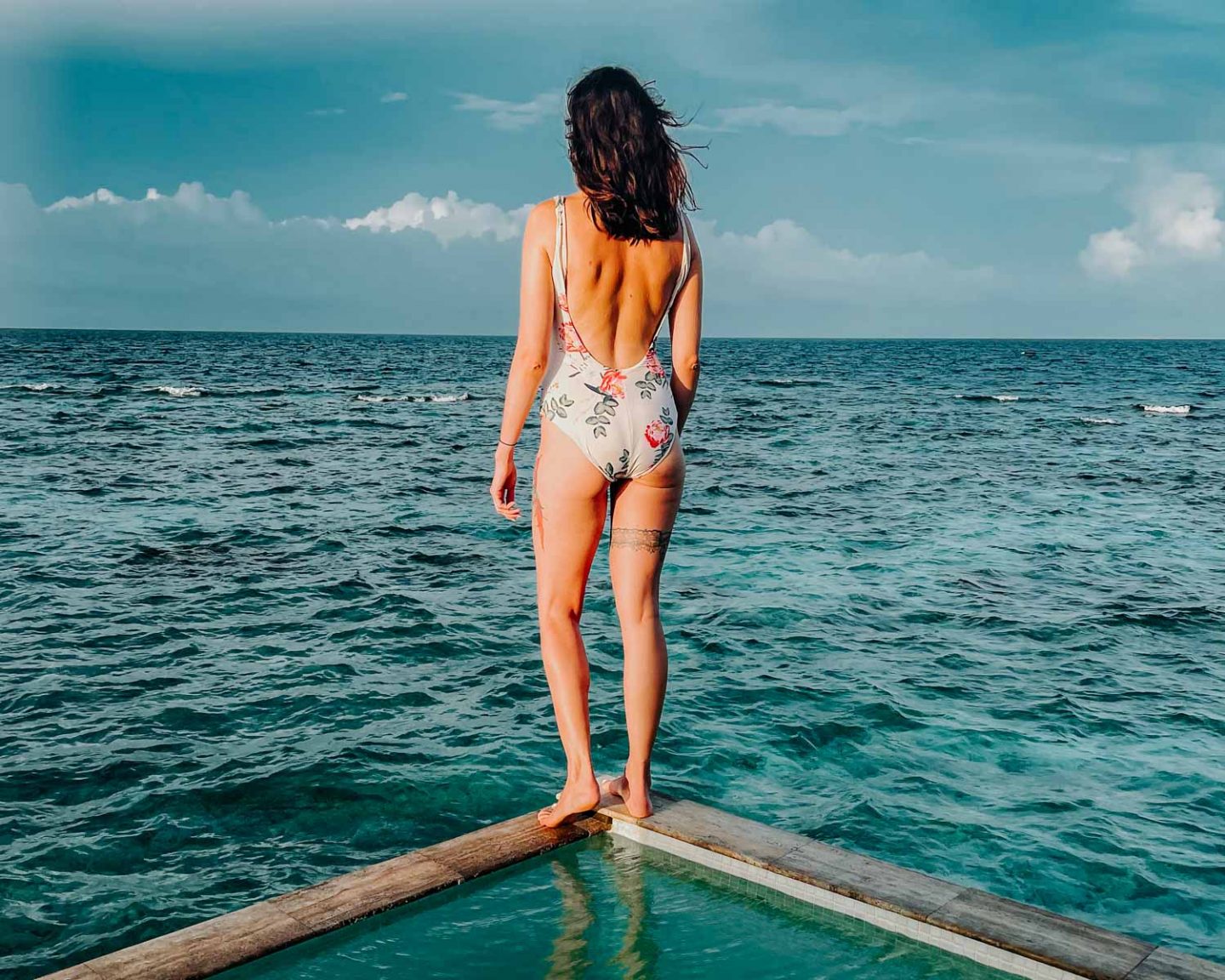 Absolutely!
But let's weigh up your two options and see which one is best for you.
*ding! ding! ding!*
On the left side of the ring, we have your DIY Maldives package.
The Pros:
You control everything
You have more flexibility
You can stay on a local island to bring your costs down
The Cons:
No extras like your meals are included
You'll need to organise your transfers
You need to book your flights
It can work out more expensive
On the right, we have your Maldives half-board and full-board packages.
The Pros:
All you need to do is show up at the airport
Your flights are usually included (depending on your package)
Most or all meals are included
The resort handles your transfer bookings
Travel agents like Priority Escapes get different rates from resorts
The Cons:
It might work out more expensive than the DIY option 
You don't have the same amount of control over the booking process
Your arrival and departure dates are fixed (depending on your package)
I had an all-inclusive full-board package for my trip, and I think it's worth the money.
…But if you want to cut costs, one of the best Maldives travel tips I can give you is this: go half-board.
Why? Because you can eat as much as you want for breakfast and dinner. 
So if you fill up, eat like a Hobbit, and you can skip lunch while holding out for dinner.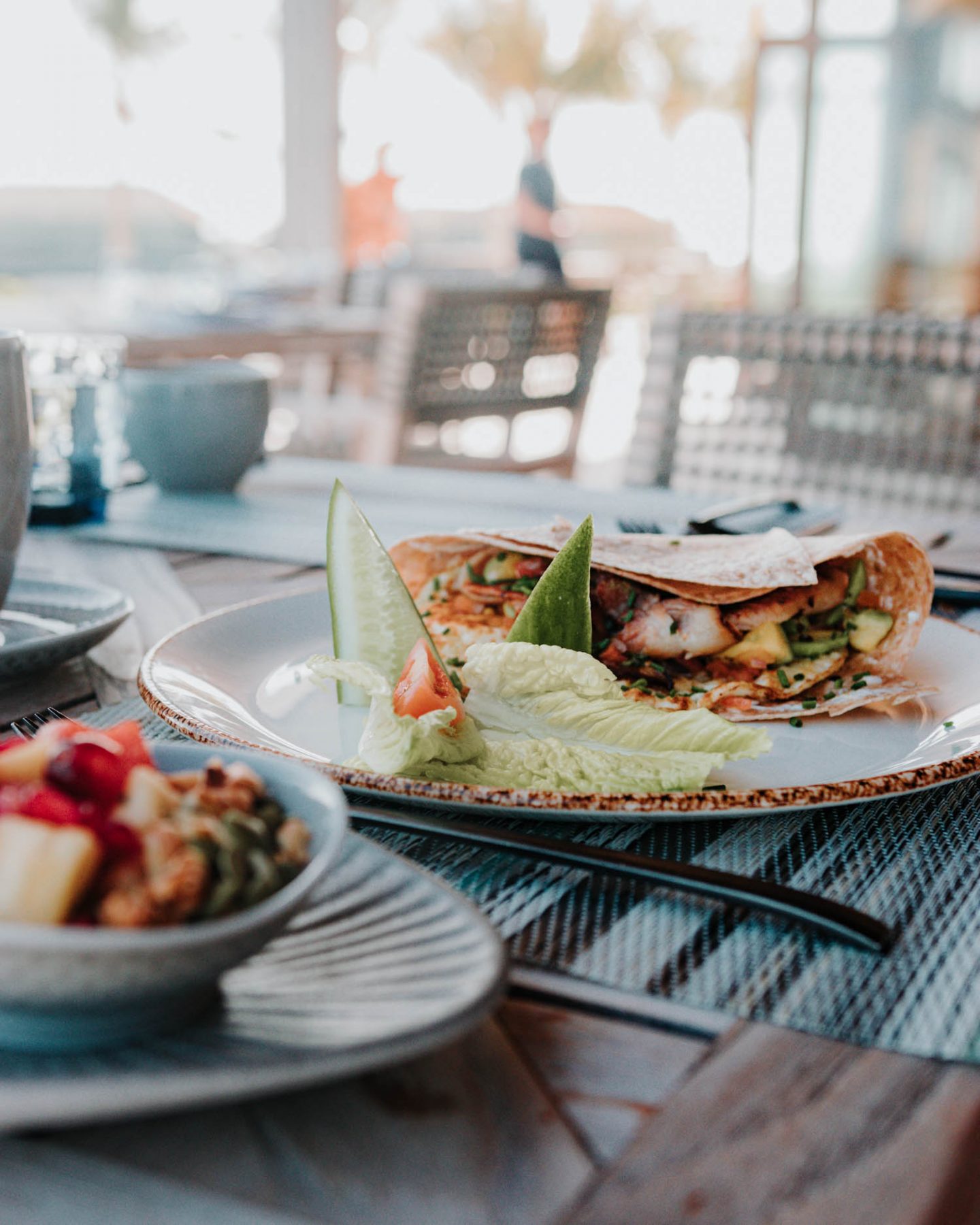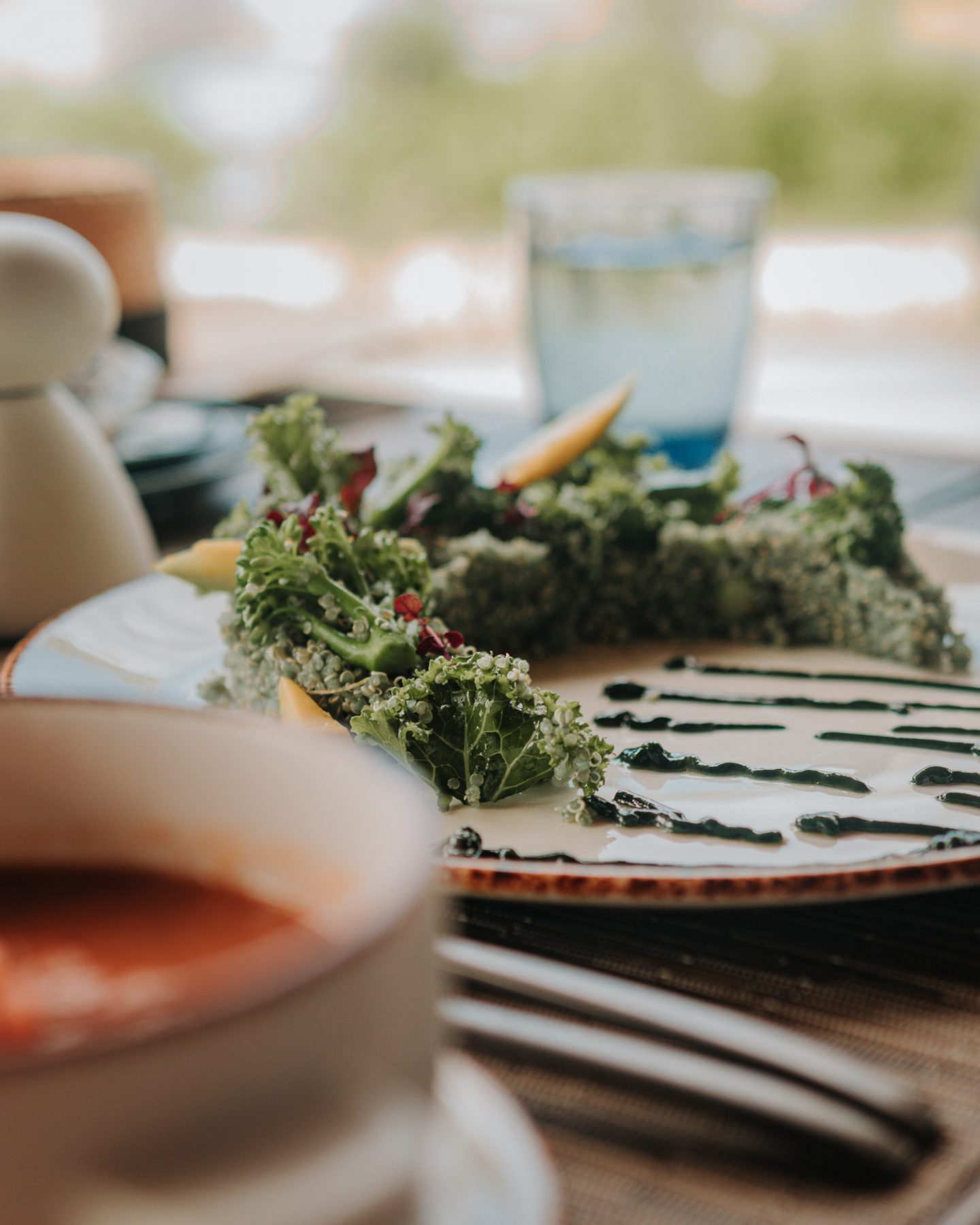 ---
How Many Days to Spend in the Maldives?
7-nights is the perfect amount of time to spend in the Maldives.
If you opt for the 4 to 5-night packages, your trip will start and end in the blink of an eye.
A full week in paradise gives you time to slow down, explore your island, book day trips, and wait out any bad weather that might blow your way.
But if a 7-night Maldives package is out of your budget, 5-nights is still enough time to see everything.
---
The Best Time to Travel to the Maldives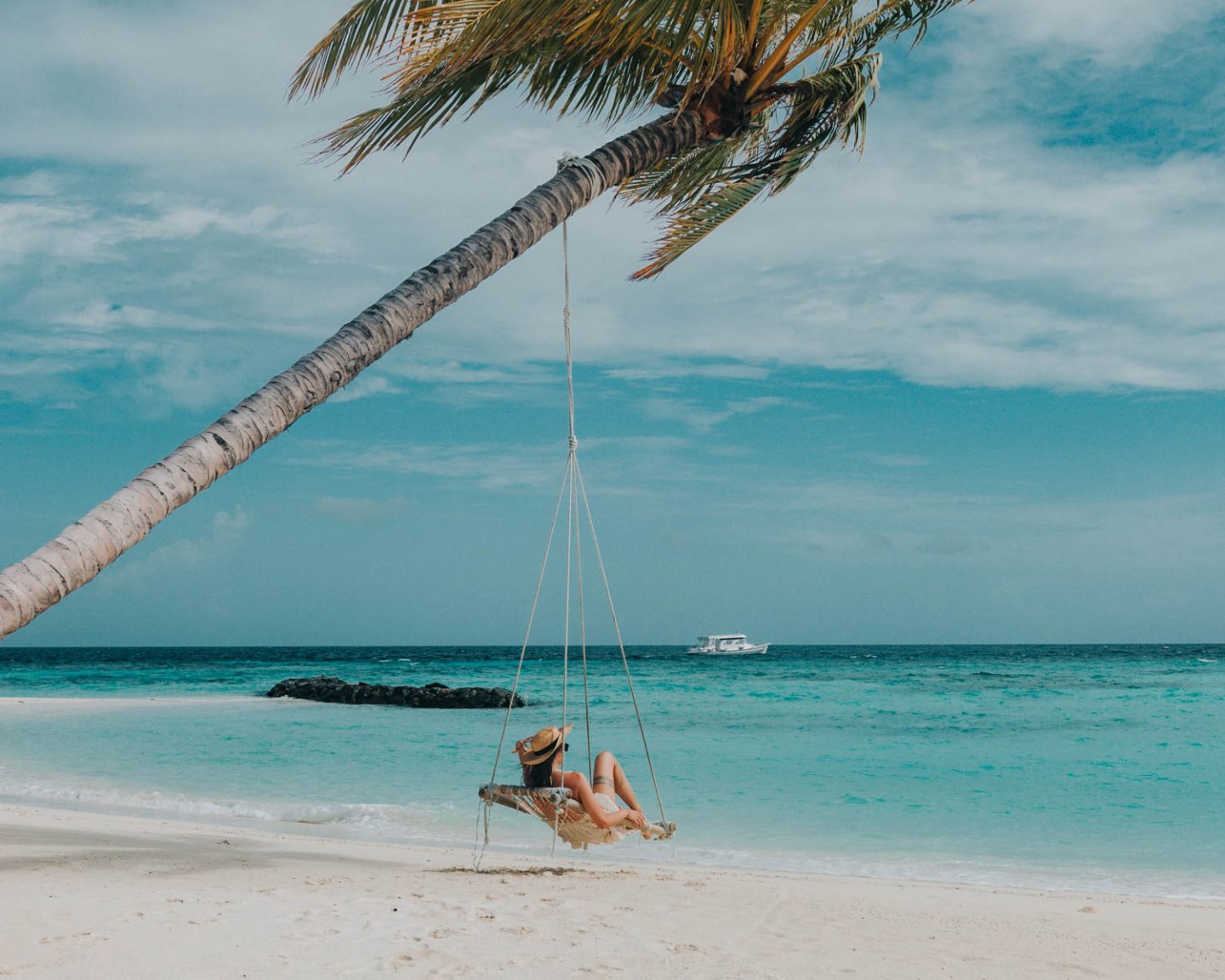 The best time to visit the Maldives is in the dry season. From November, the monsoon clouds disappear, and you'll have ridiculously good-looking weather until March/April.
By May, the rains are back with a vengeance until October, with the worst months being June, July and August. While you can still have good weather, it all comes down to luck.
On the bright side, visiting the Maldives during monsoon season means you can pick up incredible travel deals, and the resorts are practically empty.
If you want to roll the dice on the weather, it's the cheapest time to visit the Maldives.
I went in mid-May, and the first 3-days were, well, sh**. The heavens opened up continuously, and activity after activity got cancelled. 
Thankfully, on the last 4-days of our trip, we had classic is-this-place-even-real-life weather and not a single drop of rain.
---
What to Do in the Maldives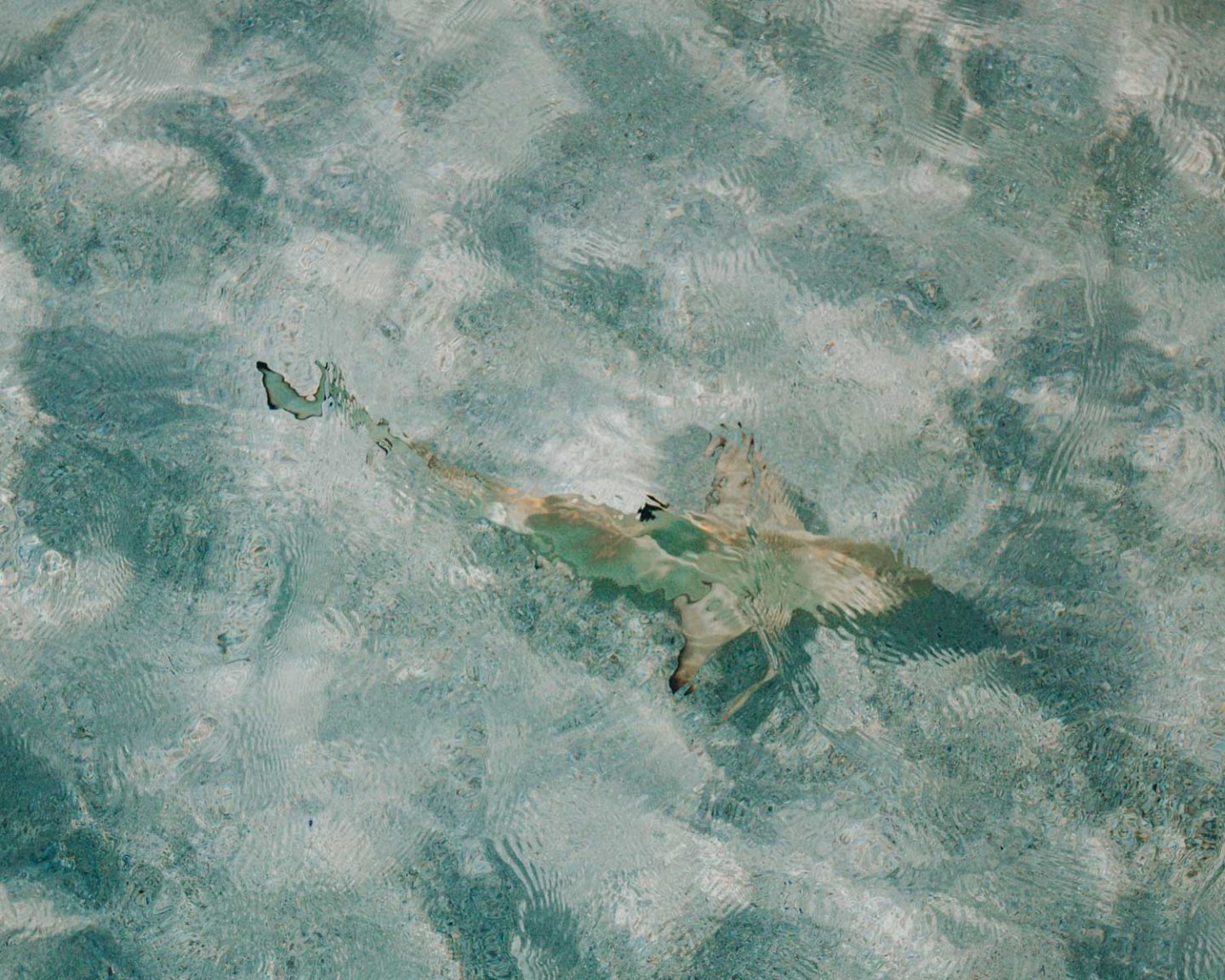 The Maldives have more to offer than lounging on the beach all day or sipping cocktails by the pool.
If you're looking for some adventure, add a couple of these activities to your Maldives itinerary:
Scuba Diving: Try out scuba diving with a Discover Scuba or go all out and get your Open Water qualification in the Maldives.
Snorkelling: Most resorts give you snorkelling gear for free. Use it and explore the house reef or book a snorkelling activity to a reef further out.
Swim with Whale sharks and Manta Rays: The Maldives' whale sharks and manta rays swim around the western atolls from November to April and the eastern side from May to October. I highly recommend a resort in the Baa Atoll if you want to swim with these magnificent creatures.
Night Snorkelling: At Kagi Maldives, I had an incredible opportunity to snorkel with nurse sharks at night. It was my first time snorkelling after sunset, and I loved every minute.
Glass-Bottom Kayaking: Depending on where you stay, your resort's dive centre might have glass-bottom kayaks you can rent for an hour or two. This is the perfect activity for someone who isn't comfortable in the water and still wants to see the fish and coral reefs.
Visit a Deserted Island: Book a day trip and visit an uninhabited island. It's a wonderful way to see more of the Maldives and experience the parts untouched by human beings.
Dolphin-Watching Sunset Cruise: I wish I had done this activity at Kagi, but none of the other guests were keen, and the price for only two people was waaaaay out of my budget.
Skydiving: If you have the money, skydive over the atolls. Prices start at R10k for a flight with no extras like photos or video footage.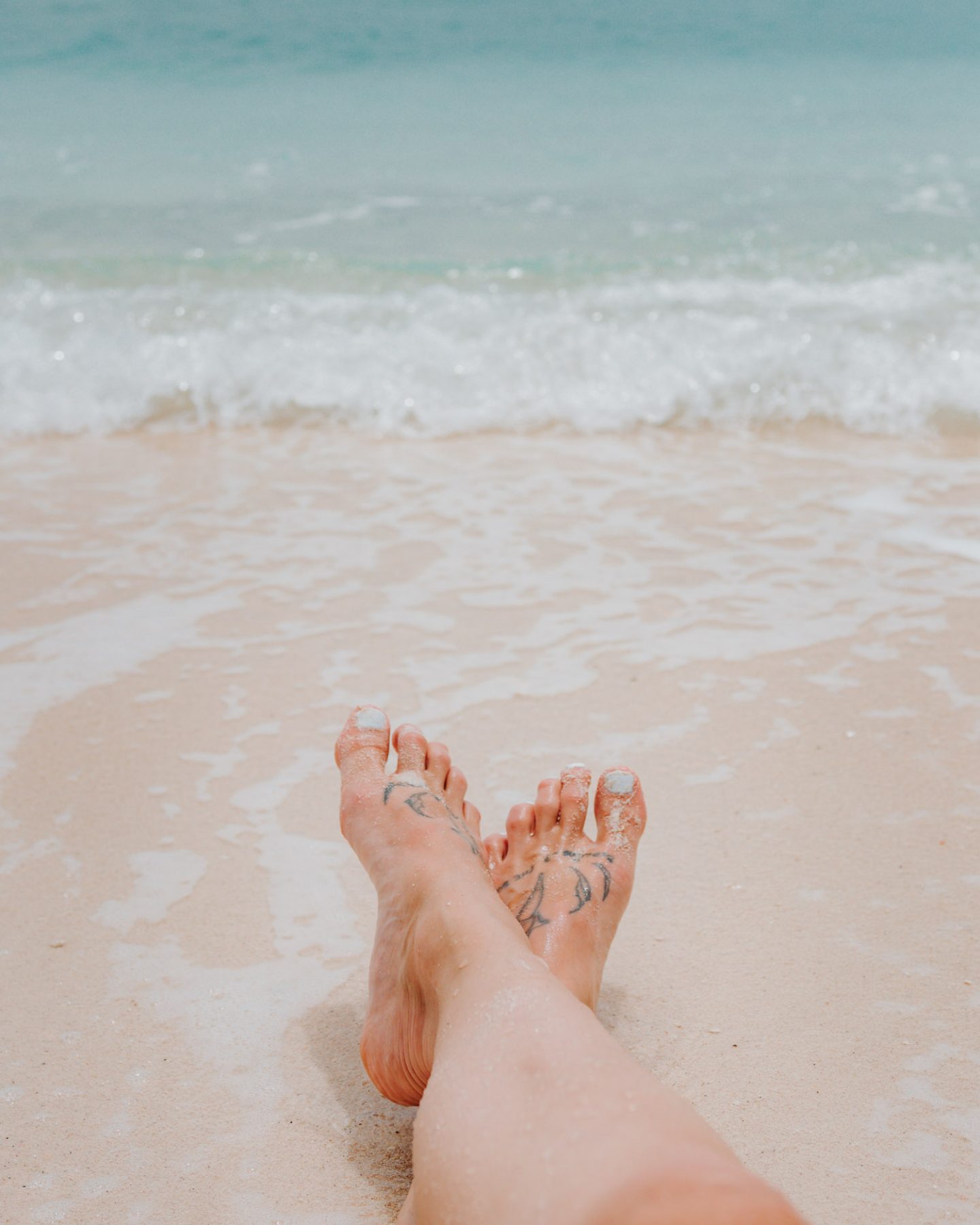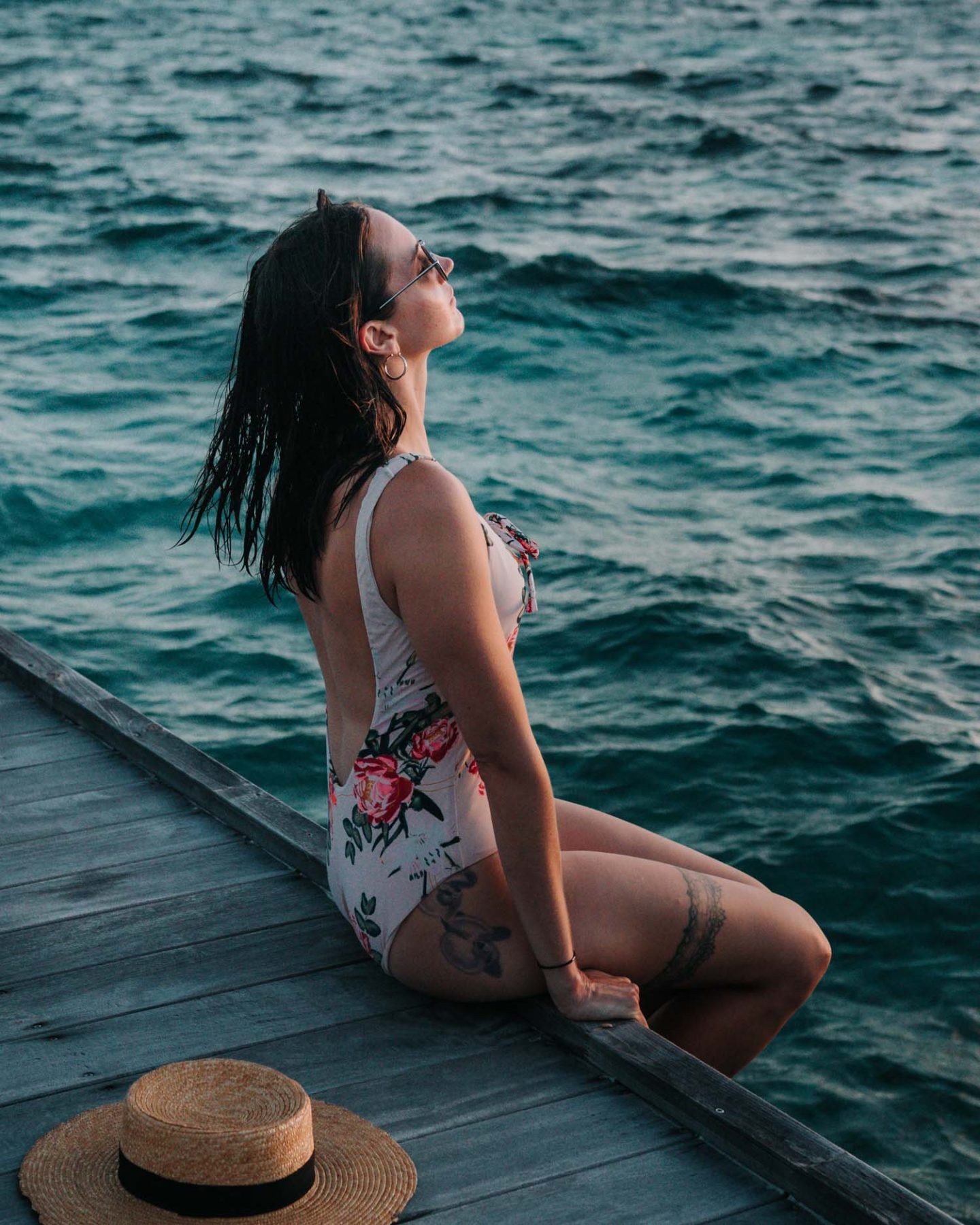 ---
What to Pack for a Trip to the Maldives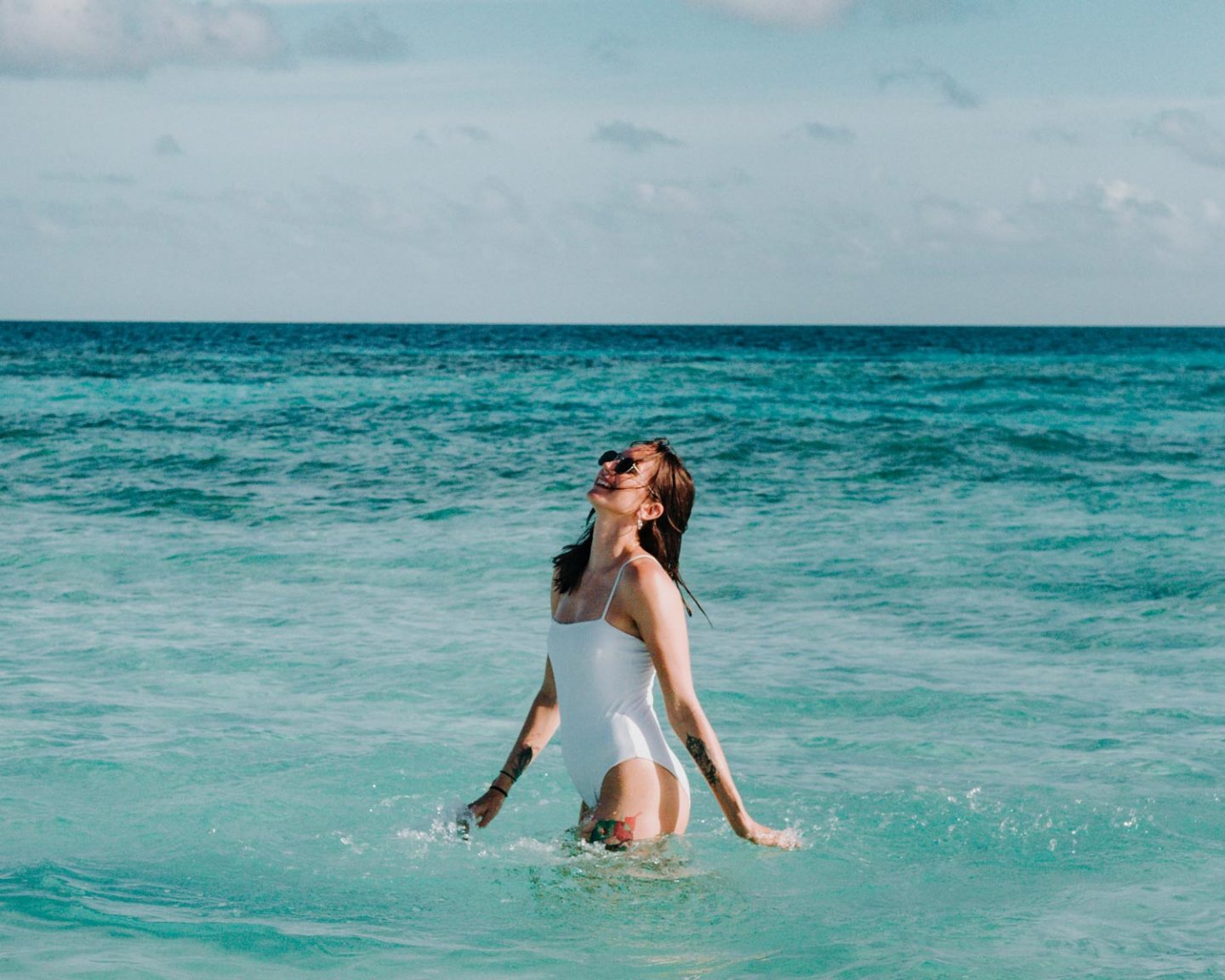 Looking for the essentials that you don't want to leave at home? I've got you.
Here's are the most important things to take to the Maldives:
SPF 50+ Reef Safe Sunscreen: You're going to do A LOT of swimming, snorkelling, or diving. Make sure your activities won't ruin the pristine reefs by swapping your regular sunscreen for one that's environmentally friendly. I wouldn't recommend buying sunscreen in the Maldives. It's super pricey.
After Sun: In case the sun's harsh rays decide to teach your skin a painful lesson, pack a bottle in your suitcase.
Mosquito Repellent: I don't know what is happening with the mosquitos here, but I'm pretty sure they all go to spy school. Firstly, they chow you 24/7 and do not care about waiting for dusk. Second, these motherflyers don't make a noise. They fly on silent mode. It's weird. It's unusual. I was eaten alive.
Motion Sickness Tablets: Bring some of these tablets with you if you can't handle bumpy seaplanes or speedboats. Trust me, you won't regret it, especially if you're travelling to the Maldives during monsoon season and the sea is rougher than usual.
Lightweight Clothing: When deciding what to wear in the Maldives, pack breathable fabrics and leave your pair of jeans at home.
Sandals or flip-flops: You won't need another pair of shoes. Save space in your suitcase for bikinis. You can never have enough bikinis.
---
Can I Bring a Drone to the Maldives?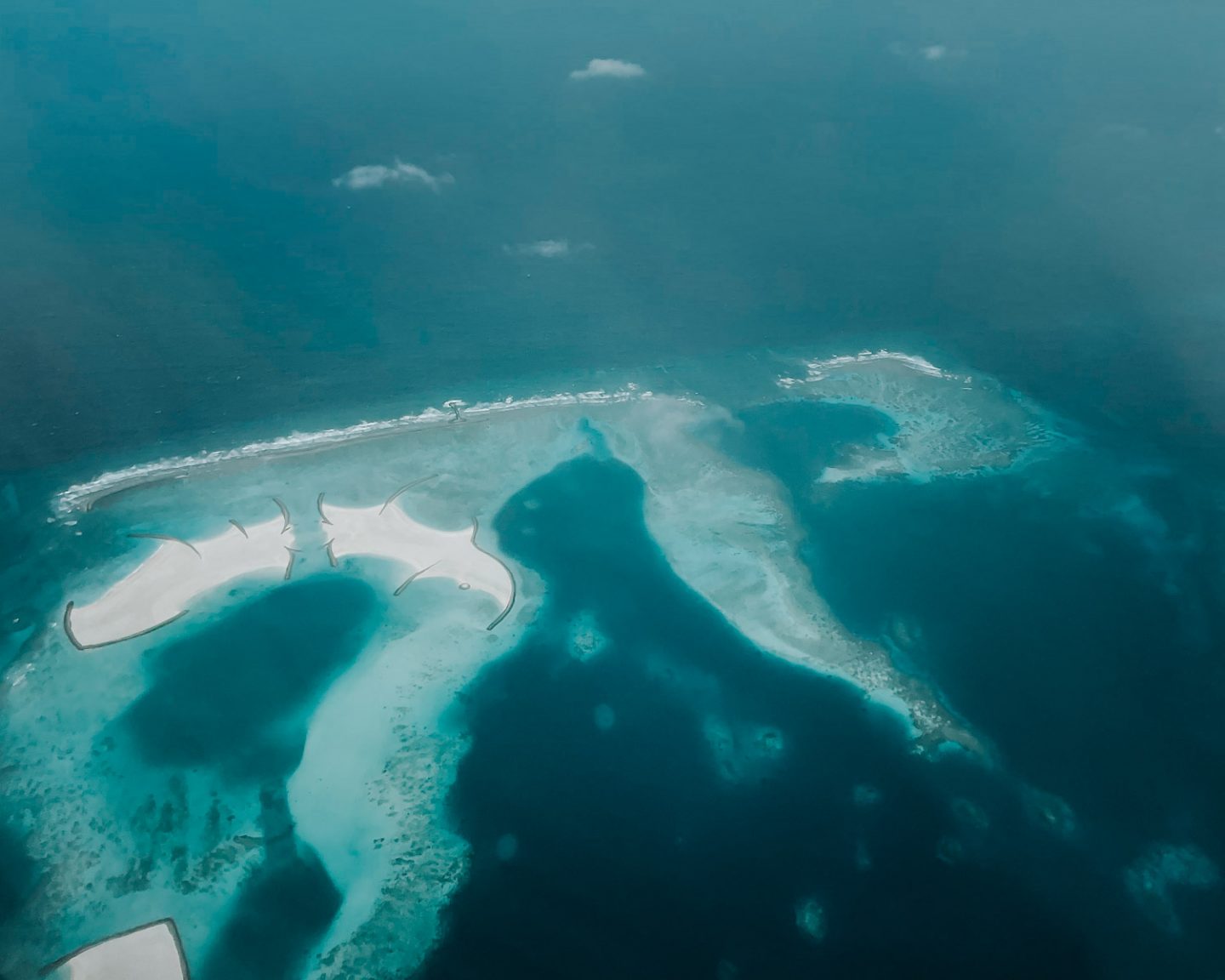 Yes, and no.
I packed my little DJI Spark and couldn't wait to fly it around and get some siiiiick drone footage.
…But alas, it wasn't allowed.
Both of the resorts I stayed at had a strict no-drone policy.
Why?
It's to protect the guests' privacy.
Most overwater villas open onto the ocean and have floor-to-ceiling windows. With many travellers heading to the Maldives to do the devil's tango in paradise, privacy is taken seriously here.
If you want to fly your drone, always check with the resort before lugging it across the Indian Ocean like I did.
---
How Much Does a Trip to the Maldives Cost?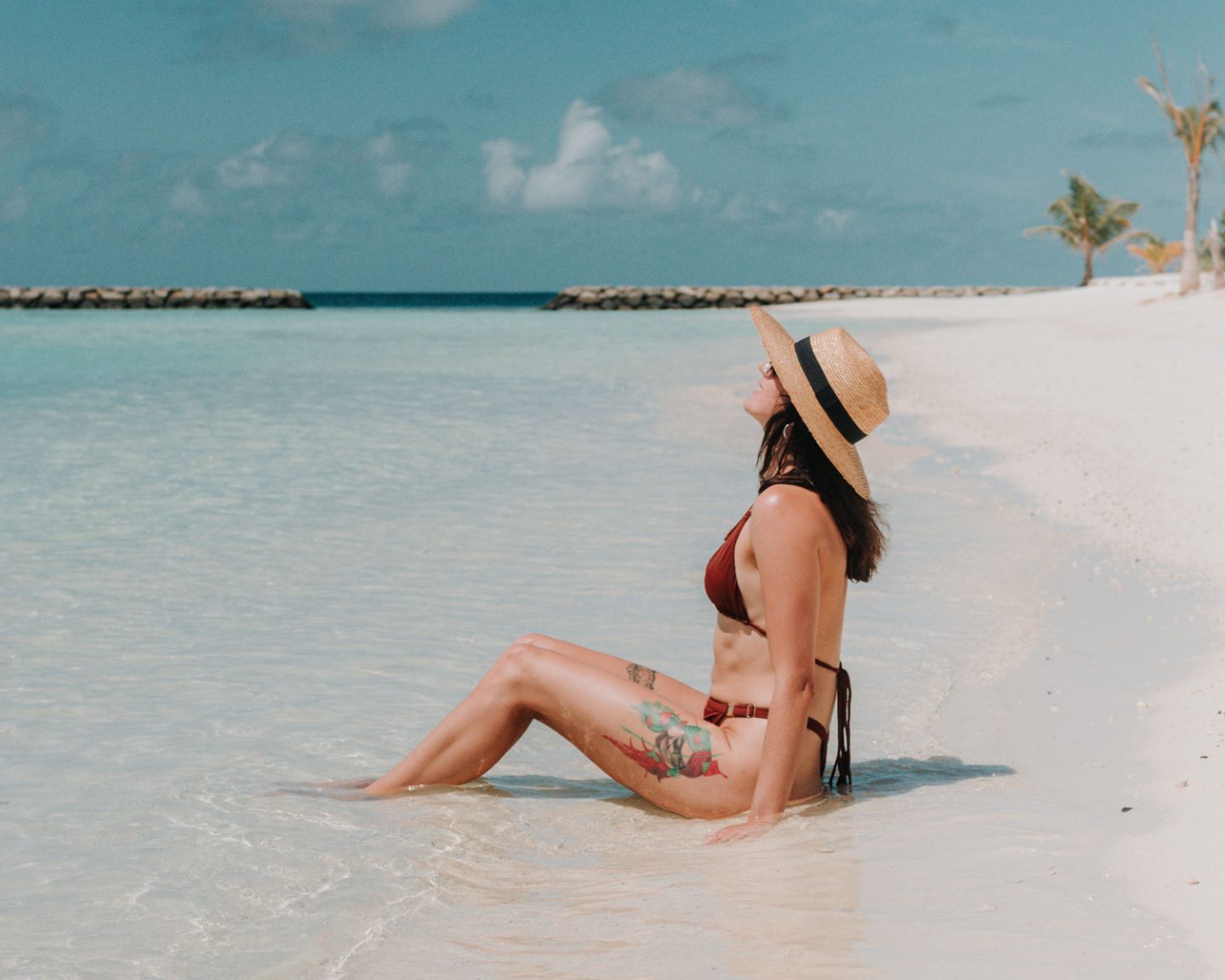 Ummm…a lot.
One of the top questions I had on Instagram Stories was, "Is the Maldives expensive to visit?"
The honest answer? Yes.
While I did win an all-expenses-paid trip to the Maldives, I still spent R10k.
On what?
2 snorkelling trips (both cost around $120-150 USD each)
10 gin & tonics and other drinks (I was paying almost R200+ per drink)
Tips (We tipped $2-$10 dollars for breakfast, lunch, and dinner as well as for house cleaning and our personal butler)
Taxes (the 10% and 12% adds up quickly)
How much does it cost to travel to the Maldives? (If I paid for everything myself)
Well, packages with the resorts I stayed at range from R45,800 to R120,000 for 7-nights. The price depends if you're staying at a 4 or 5-star resort and if your food, drinks, and flights are included or not.
I'd recommend booking your package through Priority Escapes. At the moment, you can pick up some incredible deals like 7-nights in the Maldives for as low as R26,500!
---
Keep an Eye Out for Local and Green Tax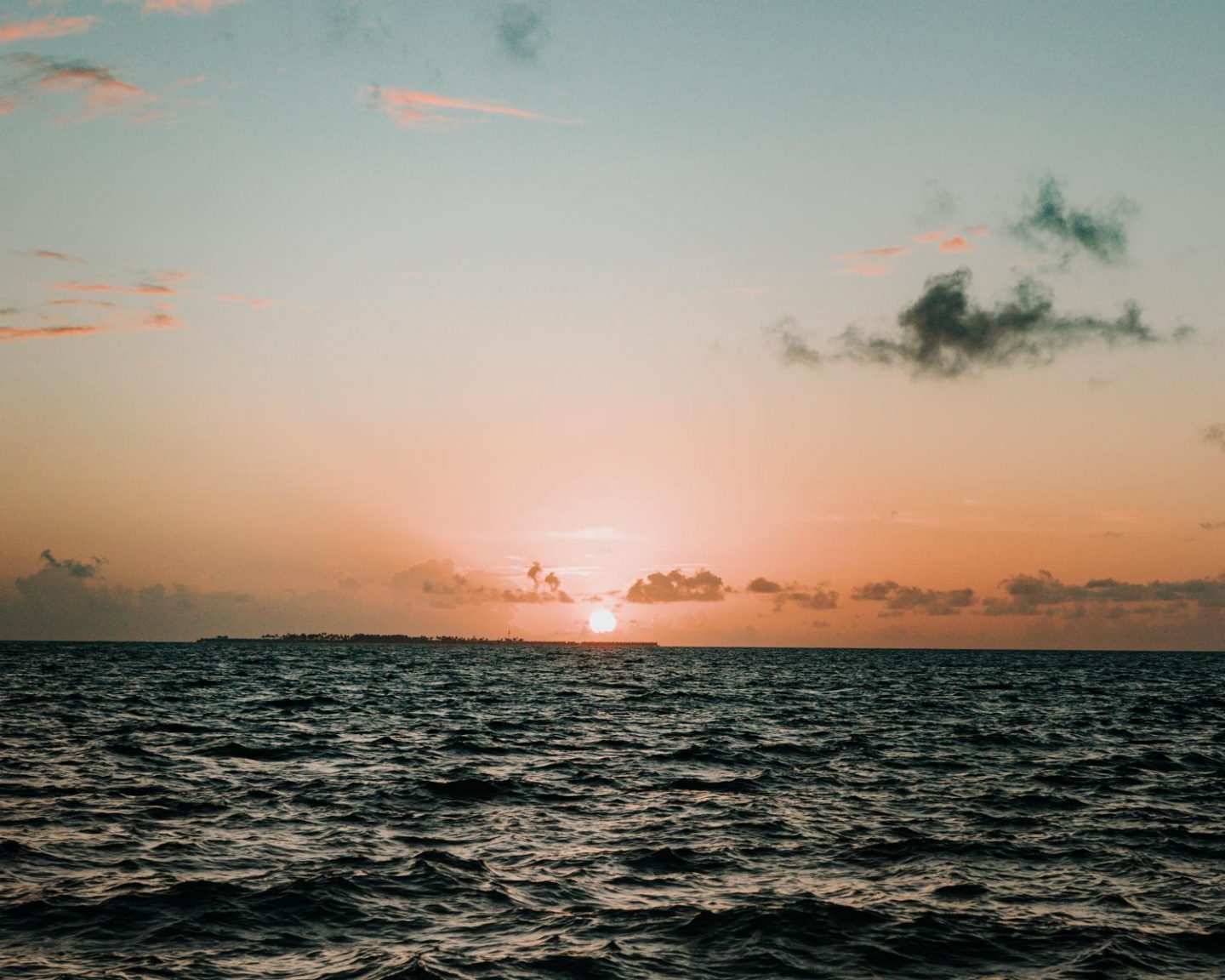 One of the hidden costs of a Maldives trip are all the taxes.
Most of the prices for resorts or guesthouses don't include the local government tax or the Green Tax (a tourist tax).
The fee is $6 USD per person per day for resorts and $3 USD for travellers staying at local guesthouses.
Then there's the additional service charge (12%) and a government tax (10%) on every restaurant, bar or spa treatment bill.
---
Is The Maldives Only for Couples?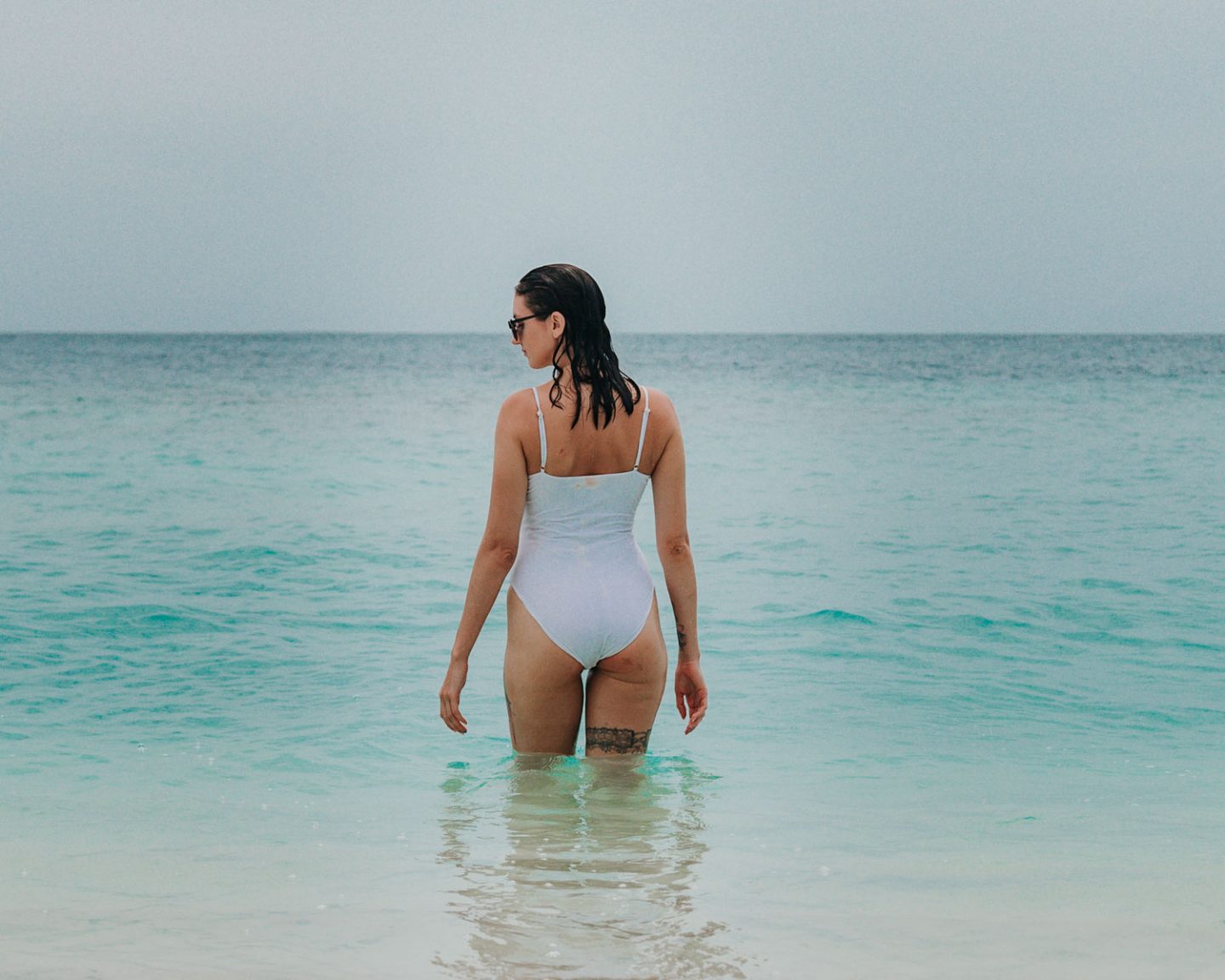 Oh no, no, no.
Don't wait until your honeymoon to come here.
Tell your mom you're a rich man and take yourself to paradise.
While the Maldives is a romantic destination, and you'll definitely spot at least one engagement proposal, you can come here for the ultimate girl's trip or a solo adventure.
---
Maldives FAQ: Quick Fire Round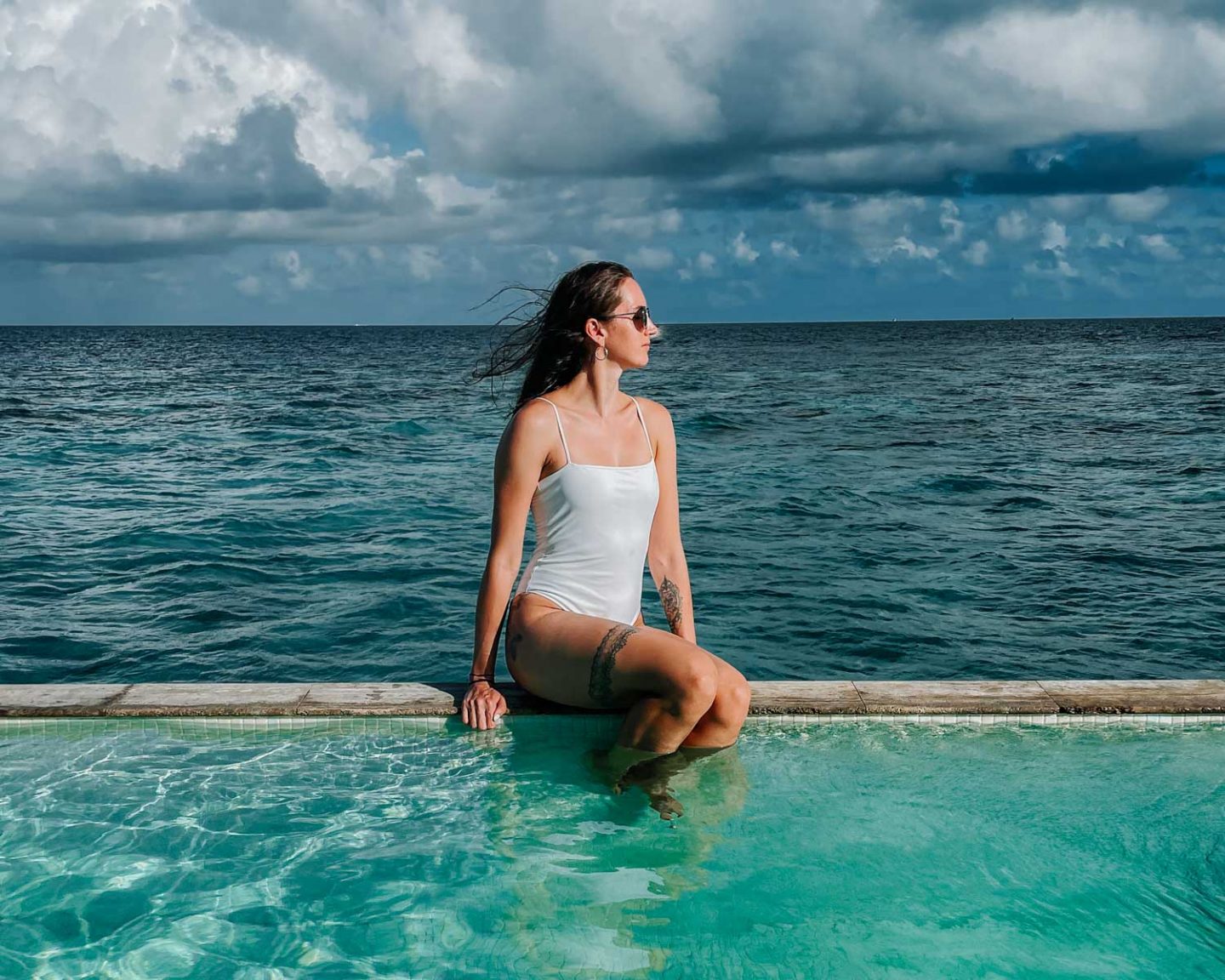 What are the COVID Entry Requirements? You no longer need a negative PCR test to enter the Maldives. This applies to vaccinated and unvaccinated travellers.


What is the main religion in the Maldives? Sunni Islam is the main religion in the Maldives. You'll need to dress conservatively and use the tourist "bikini beach" when you're on a local island.


Can you drink alcohol in the Maldives? Yes, but it's illegal to consume alcohol outside the resorts, and you can't bring any with you on the plane.


What languages are spoken in the Maldives? The national language is Dhivehi, but most Maldivians can speak English.


What is the best currency to take to the Maldives? US dollars are widely accepted, and the main currency found on menus and activities. You won't need the local currency (the Maldivian rufiyaa) unless you're staying on a local island and need to use local shops and services.


Is it illegal to take seashells home in the Maldives? Yes, it is. The shells are homes to the local hermit crab population and are essential in keeping the sand flies in check.


Do you need to buy a SIM card? No, you don't. All the resorts have decent WiFi with coverage around the island. However, if you're staying on a local island or want coverage while transferring between islands, you can buy a Maldives tourist sim card at Male International Airport.
---
So Is The Maldives Worth Visiting?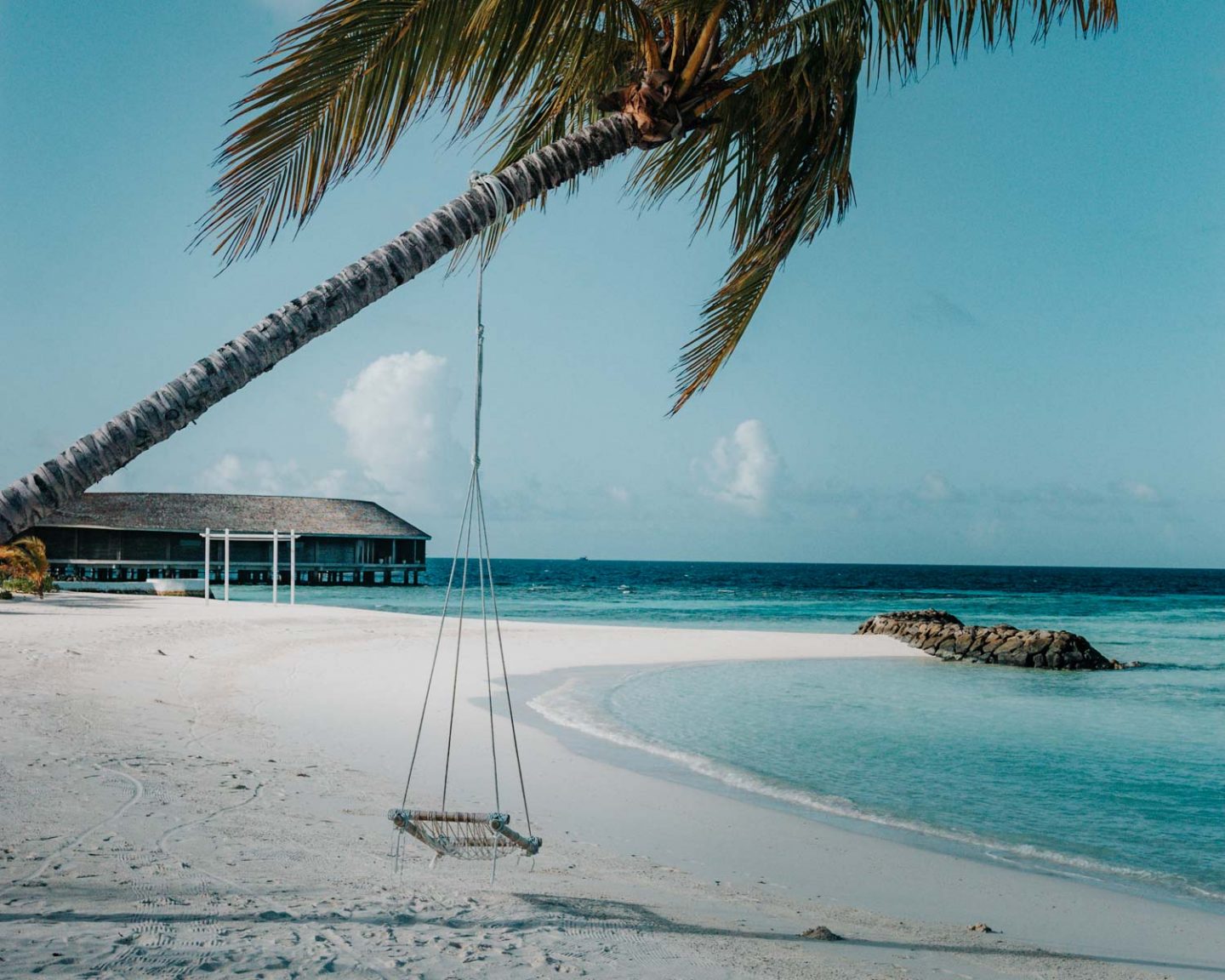 Hell yes!
It's a once-in-a-lifetime trip, but it's no Thailand or Bali.
The Maldives is an expensive trip, but it's possible to experience this slice of paradise even if you aren't rolling with the Elon Musks of the world.
Hopefully, this Maldives travel guide answers your questions and gives you a few ideas on how to cut costs and what to expect.
Keep an eye out for travel packages (like those offered by Priority Escapes), and your South African Rands can take you there…even on a budget.
---
Got any Maldives travel tips you want to share? Or any questions about planning a trip to the Maldives? Hit ya gurl up in the comments below!
---
If you like it, then you better put a Pin on it!