Last Updated on October 5, 2020 by lauren
It's hard to beat summertime in South Africa.
I mean, our country is pretty darn incredible. The sun is out, G&T's are flowing and the number of attractive people on the beaches skyrockets.
Then there is the sheer amount of destinations you can visit!
You can hop into your car and drive down to Cape Town, go on safari in Kruger National Park, take a week to explore the Garden Route, head inland to lesser-visited destinations like Hogsback or dive up the North Coast to dive at Sodwana Bay.
No matter where the road ends up taking you, one thing is for sure – the scenery won't disappoint.
But before you hop into your car, I've got some hot fire tips to help you make the most of your summer road trip!
Summer Road Trip Essentials
Hard Cash: Not all places in South Africa will accept credit card. For my road trip through Isimangaliso Wetlands Park, I had to pay my day pass and vehicle fee in cash. If you don't have a credit card, you'll need money to pay for any tolls along the national roads.
Sunscreen: While your car can block UVB rays that cause sunburn, your skin is still at risk from UVA. It's responsible for tanning, skin ageing and wrinkles. Yikes! Before you start your summer road trip, lather up with sunscreen and protect yourself.
Road Side Emergency Kit: No matter how much you plan, shit can hit the fan. Make sure you're prepared for life's unexpected adventures with a roadside emergency kit. Always check it has the essentials like jumper cables, road flares, tow rope and a spanner. If you're renting a car, make sure the company offers roadside assistance and save the helpline number onto your phone.
Swimsuit: You never know when you might find a deserted beach or a hidden waterfall!
Read More: The Ultimate Road Trip Essentials Packing List (+ Free Checklist!)
---
How to Choose the Perfect Car for Your Trip
Don't want to drive your car down to Cape Town? Or have plans to go on a road trip through Namibia?
If so, you'll need to research the best type of rental car for your trip.
Some questions to answer:
• How many people do you need to squeeze into the vehicle?
• Do you need a bigger boot for camping and hiking equipment?
• Do you want a higher vehicle for better safari viewing?
Once you have an idea of the type of car you need to hire, it will make browsing through the options on Budget Rent a Car way less overwhelming.
---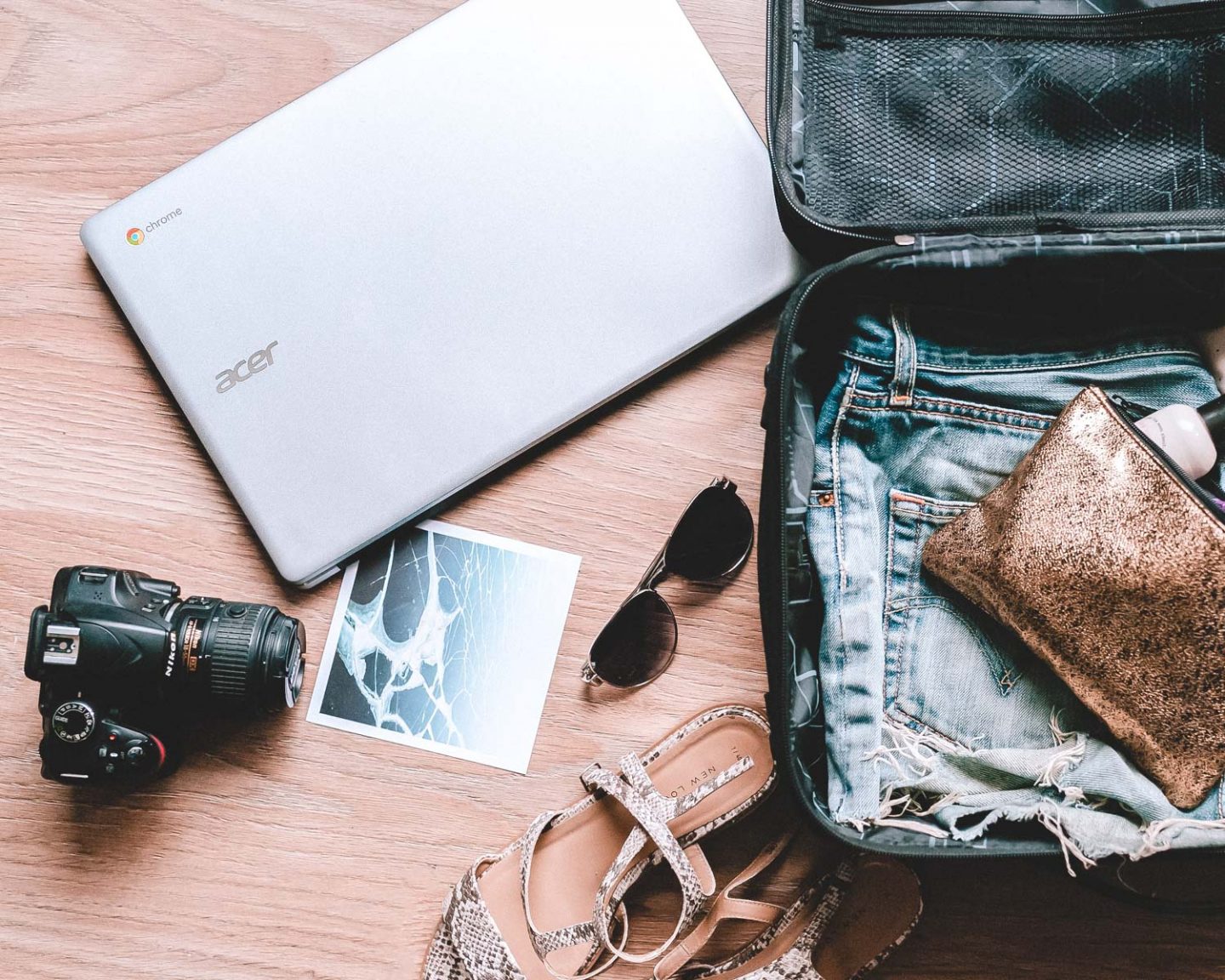 Pack Only The Essentials
We're all guilty of a little closet hoarding.
You know, that dress (or dresses) you bought that one time in Thailand. Or those pair of shoes you've never worn that have been gathering dust in your wardrobe for years.
Until it's time to start packing for your summer road trip and it ends up in your suitcase "just in case". 
Before you know it, your week-long road trip has turned into a pile of suitcases, duffel bags and backpacks.
If you're a chronic over-packer give yourself a limit of only one bag. It will save you the discomfort of travelling with bags on your lap, no space around your feet and blankets stuffed into every available nook and cranny.
Tip: Don't forget to check the weather before you leave and bring along any gear you'll need for activities!
---
Bring Snacks & a Bento Box
Got an addiction to Wimpy burgers or Steers chips you can't quit? Go on a road trip. 
By the time you've spent a week or two on the road, the thought of either will leave your stomach churning and your wallet weeping.
If you want to save money and stay healthy during your next road trip, keep snacks and drinks inside a smaller cooler box.
The best part? It doesn't have to be boring peanut butter sandwiches.
You can bring along:
• Trail mix
• Your favourite fruits
• Hummus and carrots (a classic)
• Protein bars
• Pre-made wraps
• Provitas and vegan cheese
• Sugar snap peas
• Roasted chickpeas
If you're feeling extra creative in the kitchen, you can create some bento lunchboxes! It's a great way to avoid snacking on junk food while on the road. 
Tip: If you drink plant-based milk, buy a couple of cartons before you leave home. Once you leave major cities in South Africa, you'll struggle to find dairy-free alternatives unless a Vida-E Cafe or Mugg 'n Bean is nearby.
---
Create The Ultimate Summer Playlist
Gone are the days of unexpected potholes victimising CDs. Or lugging around a massive binder full of albums.
Today, we have the magical invention of Spotify, and I don't know how I would have survived my Cape Town to Kruger road trip without it.
With the paid version (R65 p/m), you get to download your favourite podcasts, songs, albums and playlists for offline use. It's a road trip must-have if you're travelling where the data signal is weak!
---
Don't Forget Your Camera
From watching a leopard walk across the road in Kruger National Park to taking a wrong turn and finding a hidden waterfall – you need a camera to capture the incredible moments.
• Keep your smartphone full of juice and ready to snap away with a car charger.
• Don't forget to triple-check that you've packed your DSLR camera charger and battery!
• Camping in the wilderness? Pack a portable charger.
---
Keep Your Tank Full
On a whim, my two friends Emily and Joan hopped into their car and drove from Durban to Grahamstown for the Arts Festival.
But at 3 AM, they found themselves on the N2 with the reserve light flashing.
Why?
They didn't keep their tank full. Instead, waited until they had less than a quarter tank left before looking for a petrol station.
Don't be like Emily and Joan.
You can't assume that there will always be a fill-up station every hour or so – even on roads like the N2 or N1.
Take the time to map out your petrol stops or top up before your tank is half empty.
---
Plan Your Trip Ahead of Time
Sure, it's fun to go on an unplanned road trip, but if you're hitting the road over December and January, planning is essential.
It's high season in South Africa. The kids are out of school, everyone is on leave, and all the best hotels and camping spots are going to book out.
Plus, planning ahead means you can:
• Take the most scenic route (R62 or R44 anyone?)
• Make sure you arrive on time (not all hotels have 24-hour reception)
• Tick off all the best things to see along the way
• Time your arrival for seasonal attractions like Namaqualand's flowers and nesting sea turtles in Sodwana Bay
Read More: The Ultimate South Africa Bucket List: 40+ Amazing Places to Visit
---
How to Find Cheap Accommodation
Besides petrol, accommodation is the next big cost for road trips. Luckily, there are tons of options that are wallet-friendly!
Summer in South Africa is the perfect time to go camping. You won't freeze your toes off in the evening, and there are gorgeous campgrounds all around the country.
Not about the roughing-it lifestyle? Look into hostels and budget hotels.
If you're travelling with someone else, you can often get a private room for R300-R400 (R150-R200 per person) which is sometimes cheaper than a dorm room!
Tip: Do your research and check if the hostel is about party vibes or not. Quite a few have a strict noise policy, making them a great option for families and travellers looking for peace and quiet.
---
Download The Google Map of Your Route for Offline Use
I learnt a hard lesson this year: Google Maps is not available everywhere, and neither is a cellphone signal.
Since that little adventure, I always make sure to download my route for offline use.
You'll also need to buy a paper map if you're travelling to places like Kruger National Park where Google doesn't have any information on the roads.
Tip: Don't leave home without a car phone holder! It's a small investment that will make it easy to glance at directions and you won't have to take your eyes off the road.
---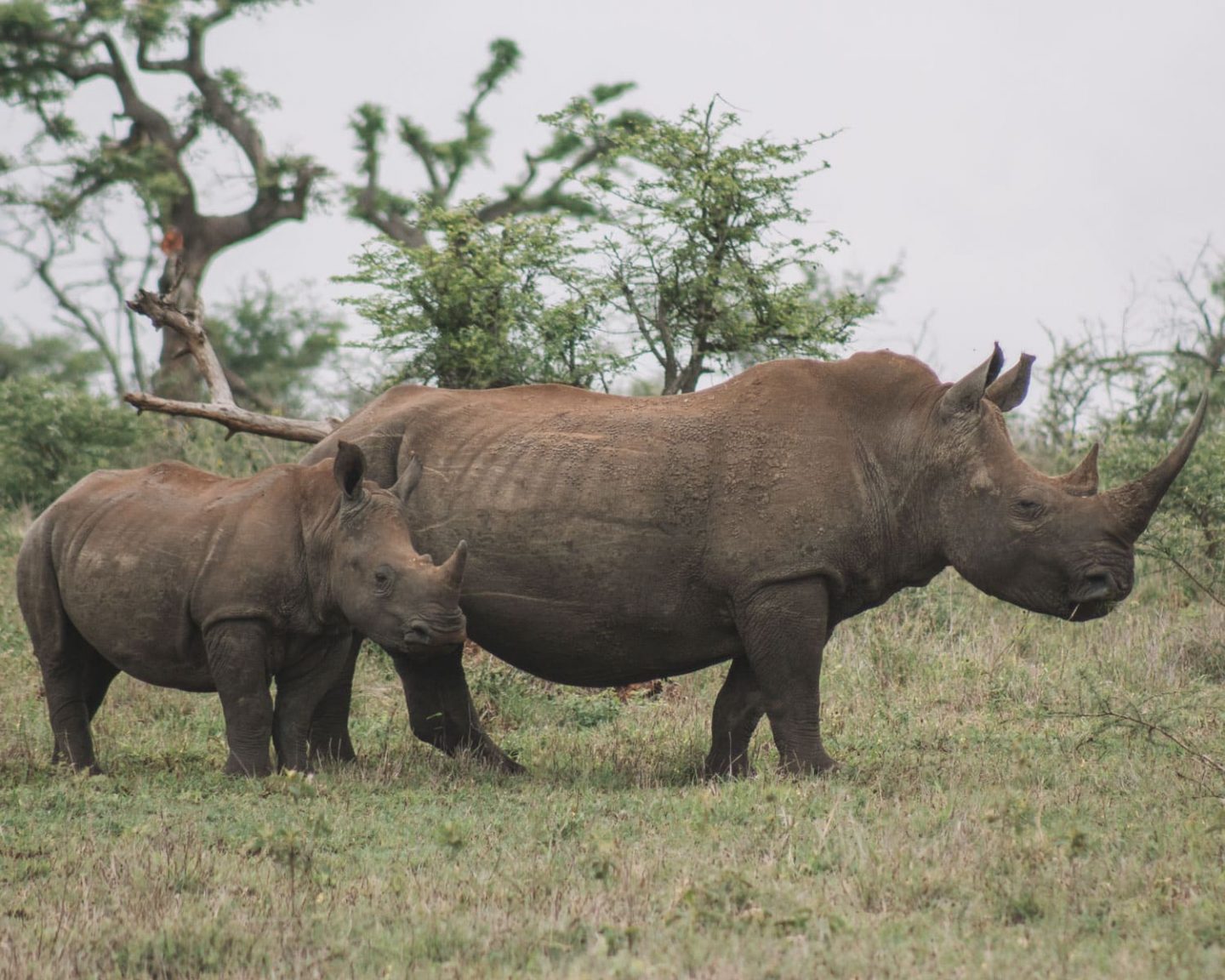 Save Money on Entrance Fees With a Wild Card
Using your summer road trip to explore some of South Africa's national parks? Pick up a Wild Card.
It's valid for 365 days and will give you unlimited access to 80+ reserves, resorts and national parks!
I'd highly recommend applying for the couple card with a friend or your partner. You'll get an R240.00 discount.
If you're not South African, there are also international visitor options available.
---
Do you have any tips for a summer road trip in South Africa? Hit ya gurl up in the comments below!
---
Psst…Want more road trip travel inspiration? Check out my other posts:
?If you like it, then you should put a pin on it ?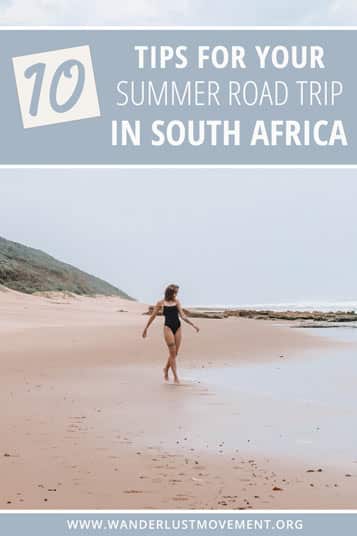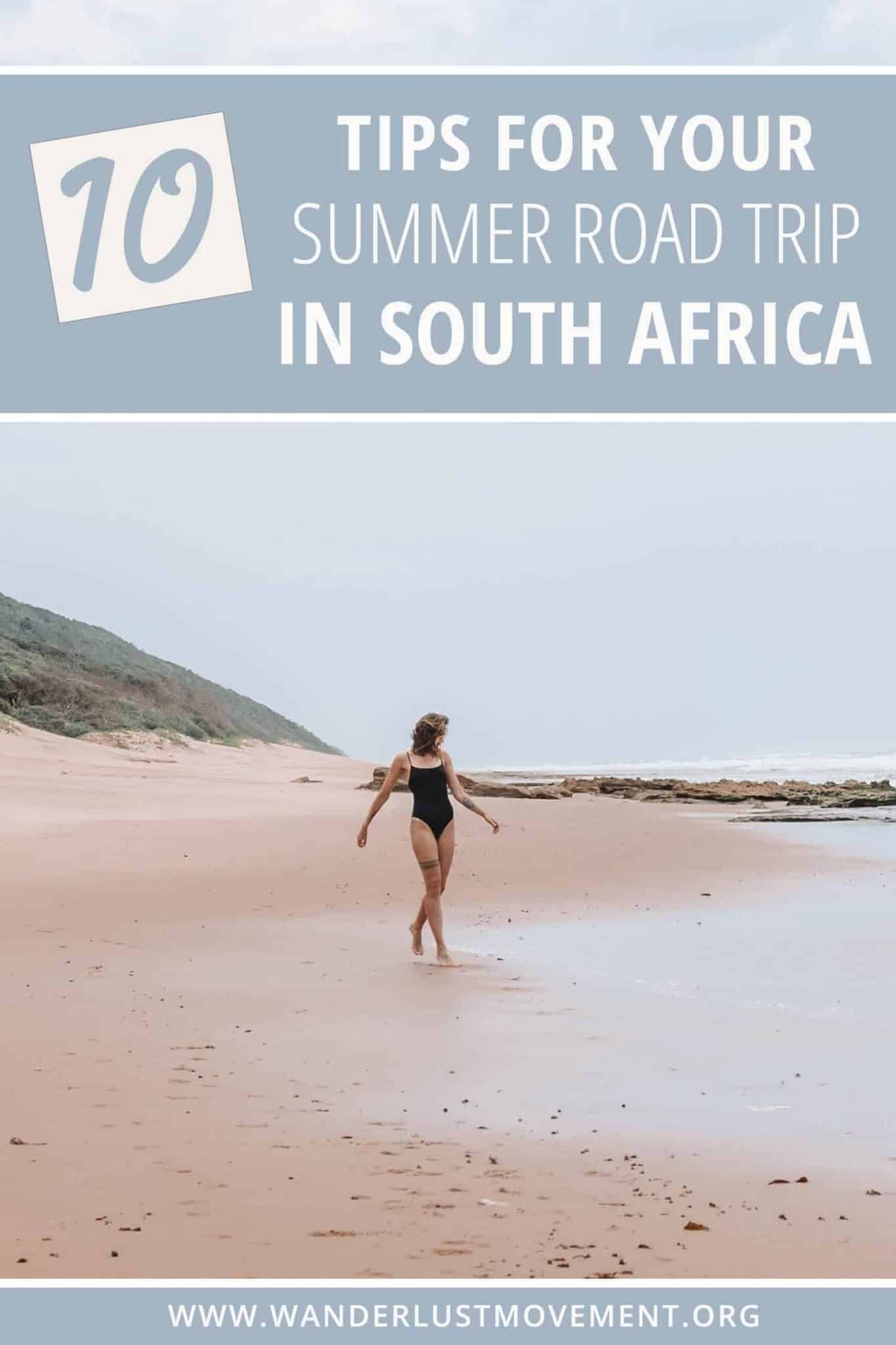 Planning a summer road trip in South Africa? Here are some tips & essentials you don't want to leave home without!