Last Updated on January 14, 2021 by lauren
When I sat down in March to write out my 10-year goals in Asana, I randomly threw "host a retreat" in the mix without much thought. It wasn't something I actually believed I COULD do or would pull off 7-months later.
What started as a random idea at a picnic in Haartebeestpoort in September, soon turned into an epic three-day adventure of safaris, workshops and delicious food.
And it taught me the biggest lesson of 2020: Take action on your ideas before they find someone else.
In this post, I'm going dish on all the retreat details, how the concept was born, where we stayed, the workshops, the food, and my big takeaways.
…And the question that dominates my Instagram DMs: "Will there be another Wild x Wanderlust Retreat?"
Psst…Want more South Africa travel inspiration? Check out these posts:
---
The Concept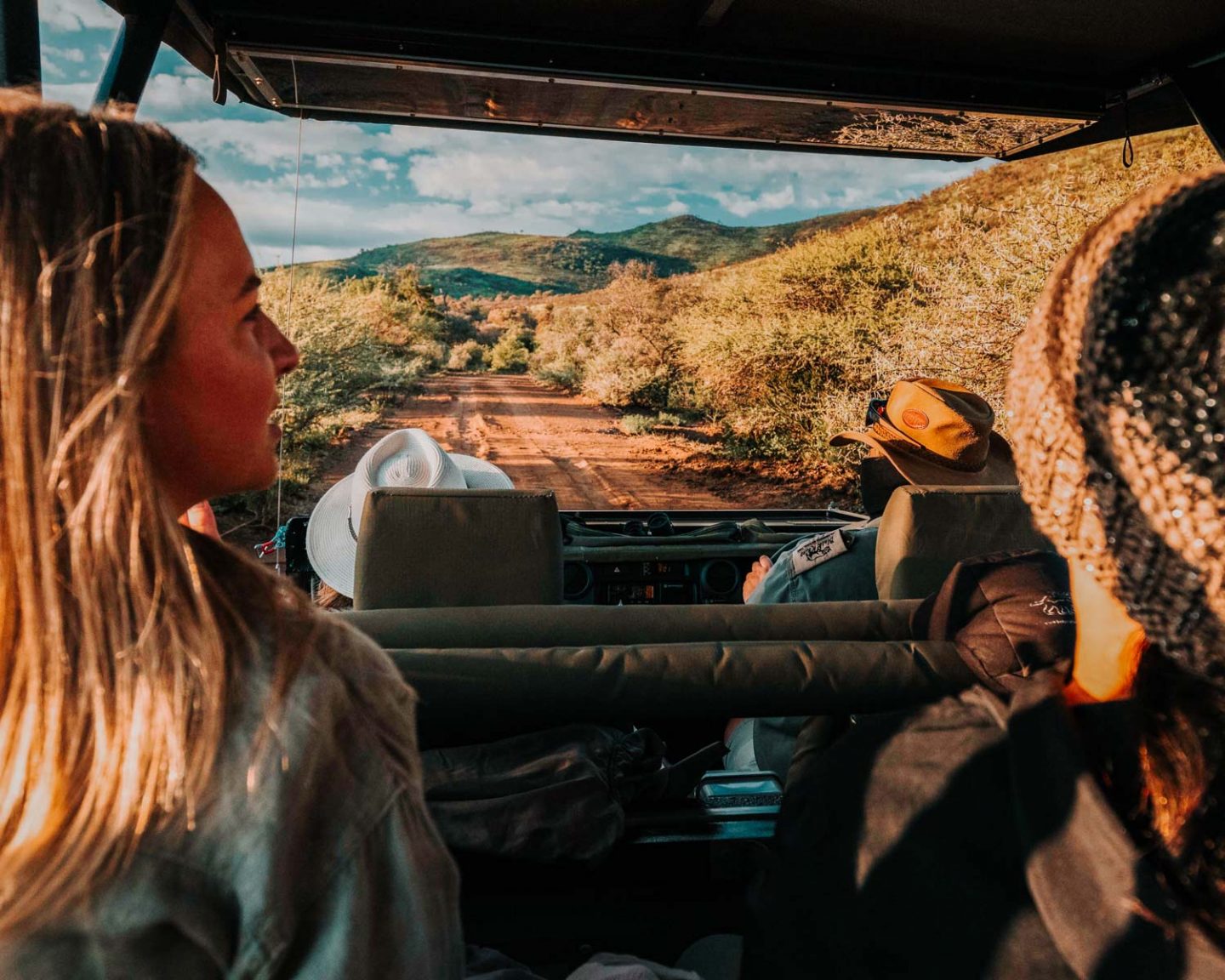 In between gin & tonics, and slices of milk tart, I had an idea.
Jemma (one of my Road to Remote students and the most fashionable person I know) is an insanely talented stylist and can pose the house down.
She oozes confidence in front of the camera and has made safaris her enviable aesthetic.
So I suggested we create an event and incorporate all things that make our brands special.
A couple of weeks later, we picked up the idea again and started fleshing it out into a fully realised concept.
We didn't want to create "just another bush getaway".
We want to pull out our STRENGTHS and add an educational element. 
We want the women to walk away with something more than a relaxing weekend. 
We want them to go back home with CONFIDENCE and new SKILLS.
So we took inspiration from our DMs.
When you're posting super curated travel photos on Instagram, it's not uncommon to get messages like:
"Ugh! I wish I were confident enough to take photos like this!"
"How do you take photos by yourself!?"
"How do you look so stylish and put together Jem?"
"WTF do you do with your hand's girl! Spill your secrets!"
And so our four workshops were born!
Over three days and in-between game drives, the women would learn:
Photography 101 (DSLR & smartphone)
How to pose confidently in front of the camera 
How to edit photos on Lightroom Mobile
Styling 101 (planning outfits and creating flat lays)
---
The Location: Nkala Lodge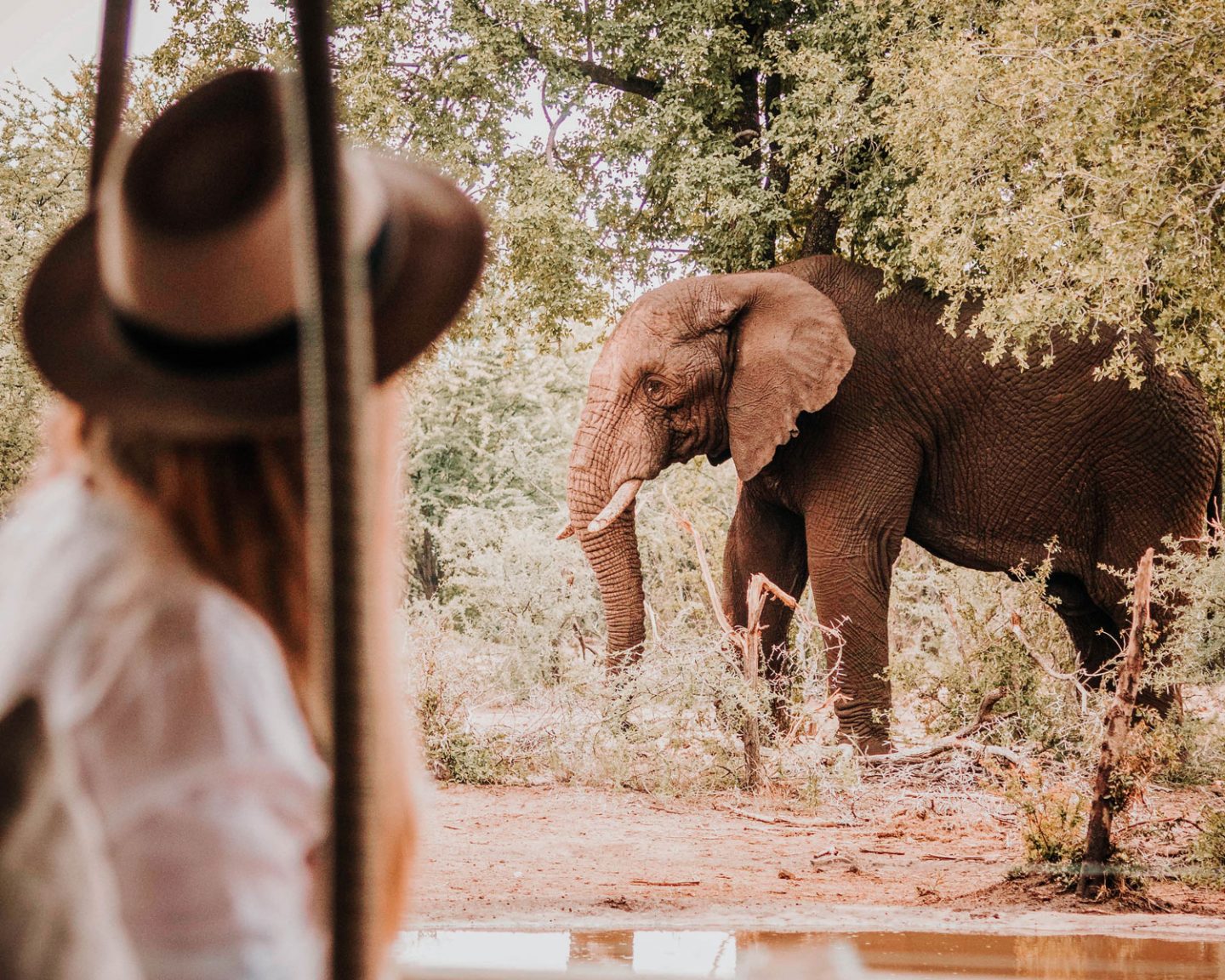 It was NOT easy finding a location for the retreat.
(The number of doilies, floral print curtains, and bright turquoise linen is to damn high!)
Jemma and I had a crystal clear idea of what the location had to have (besides Wi-Fi).
We knew it had to be photogenic, inspire the women, and knock their socks off.
Enter: Nkala Lodge.
An exclusive luxury lodge in the heart of Black Rhino Game Reserve. A private concession in Pilanesberg National Park and one of my favourite safari destinations in South Africa.
In a whirlwind 48-hours, we booked out the entire lodge and threw in a private chef for good measure.
The result? A location decked out for the Gods, heavenly food and two game drives a day.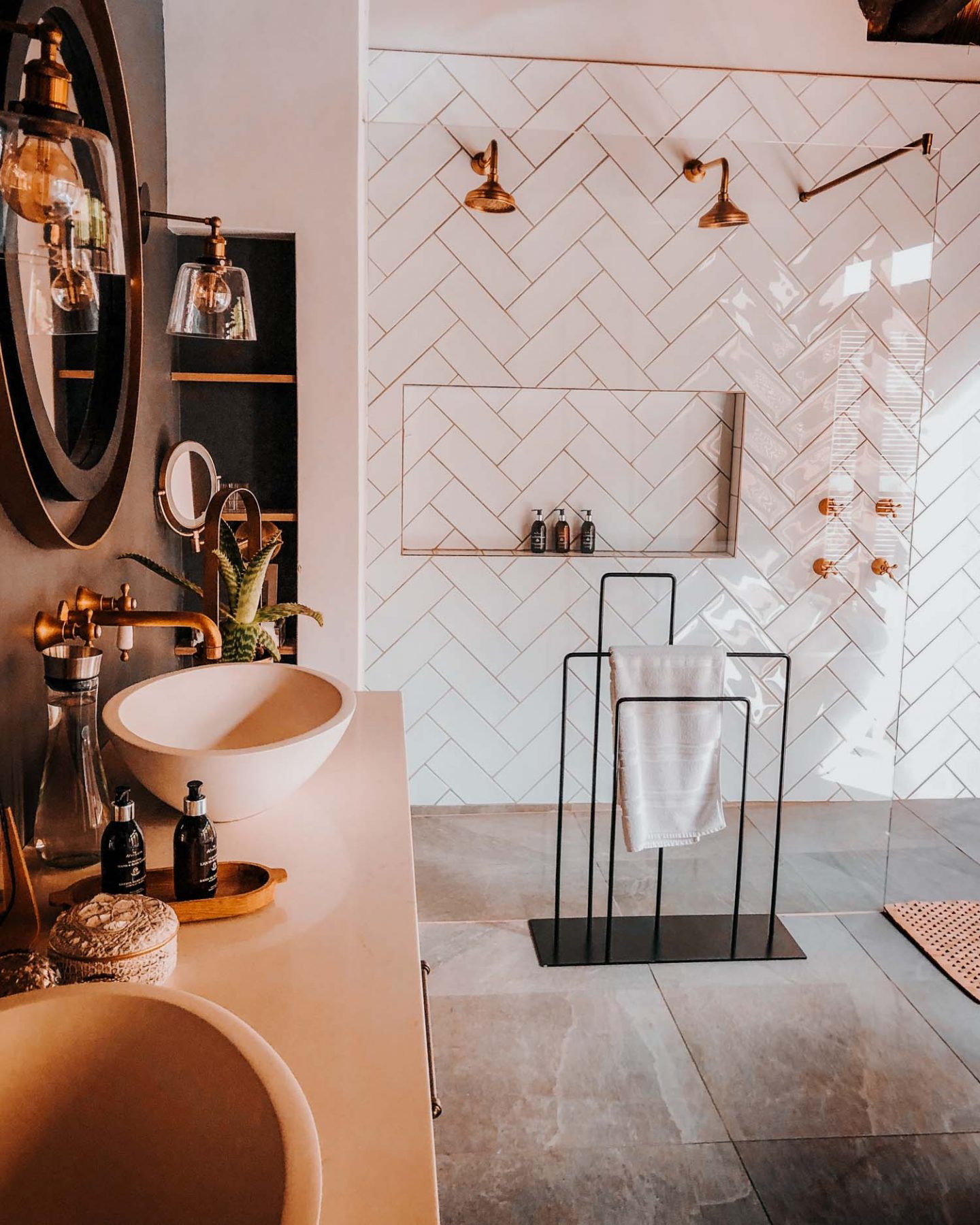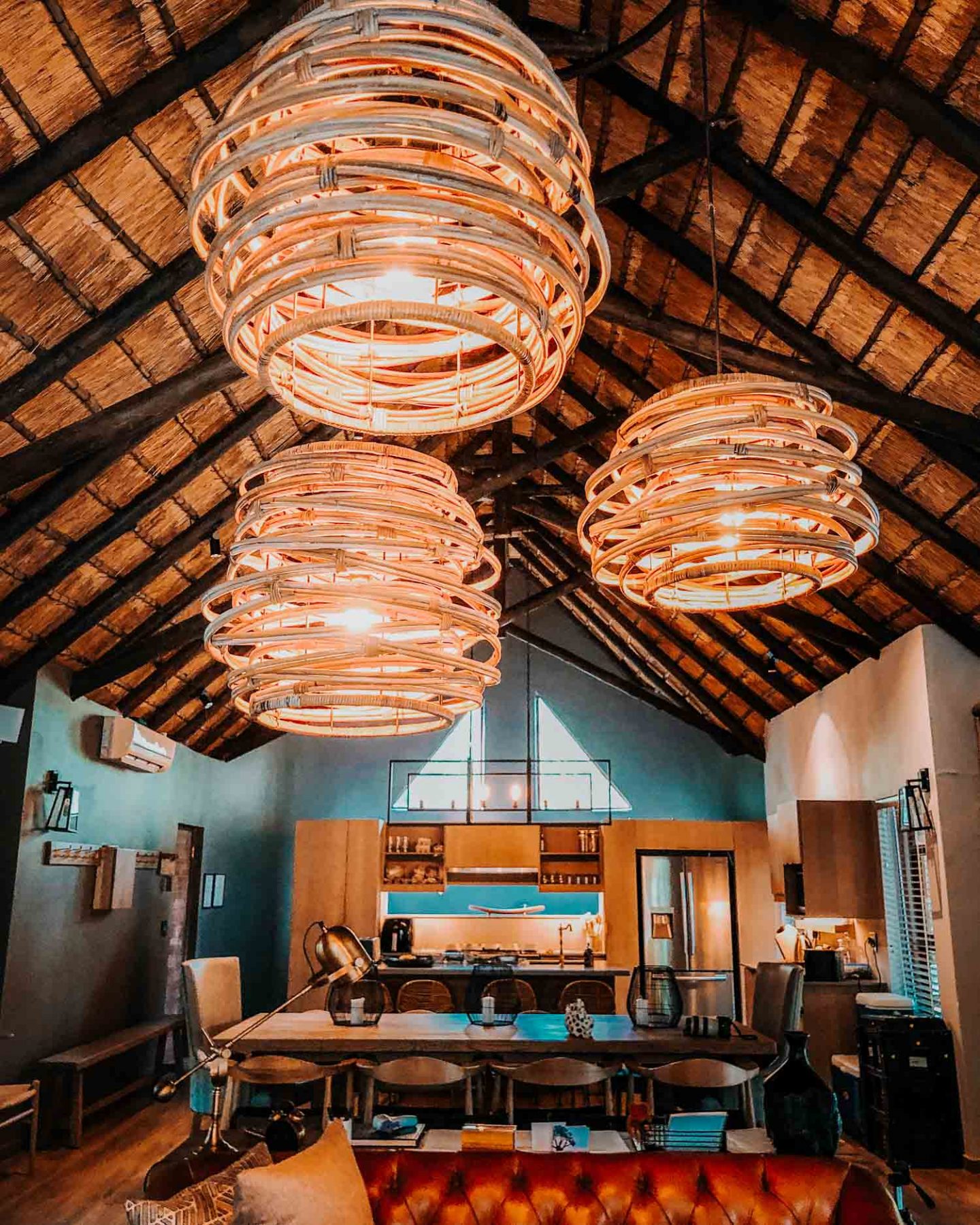 ---
The Sponsors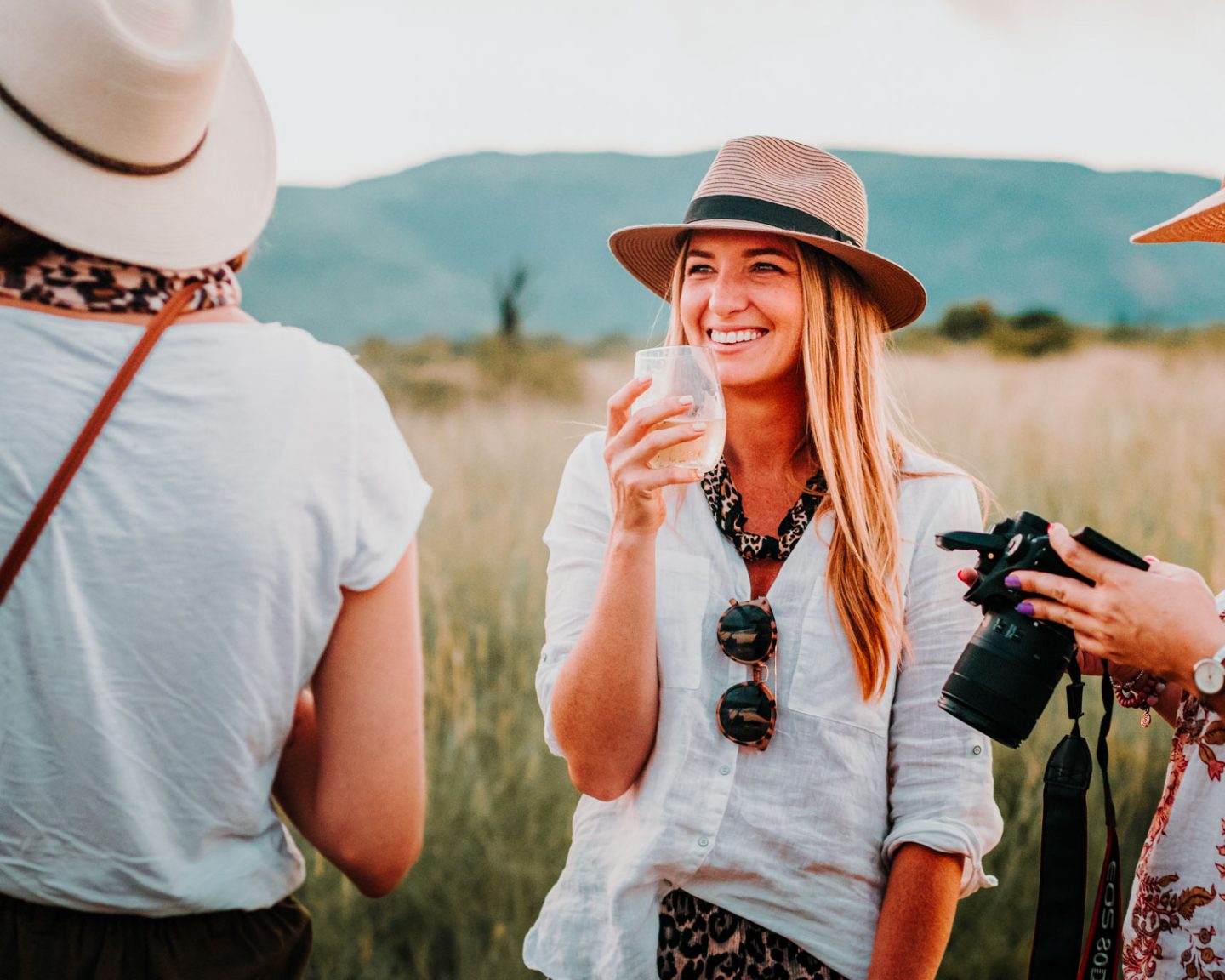 I'm a sucker for a swag bag.
I mean, who doesn't love free stuff?
Whenever I've attended an event that had one, it made me feel extra special, introduced me to new brands and made the whole experience 10x more memorable.
And that's the vibe I wanted the Wild x Wanderlust Retreat to exude.
Luckily, we got some incredible sponsors on board, helping us create an enviable goodie bag and unforgettable experience:
These girls were hella SPOILT by some incredible South African brands!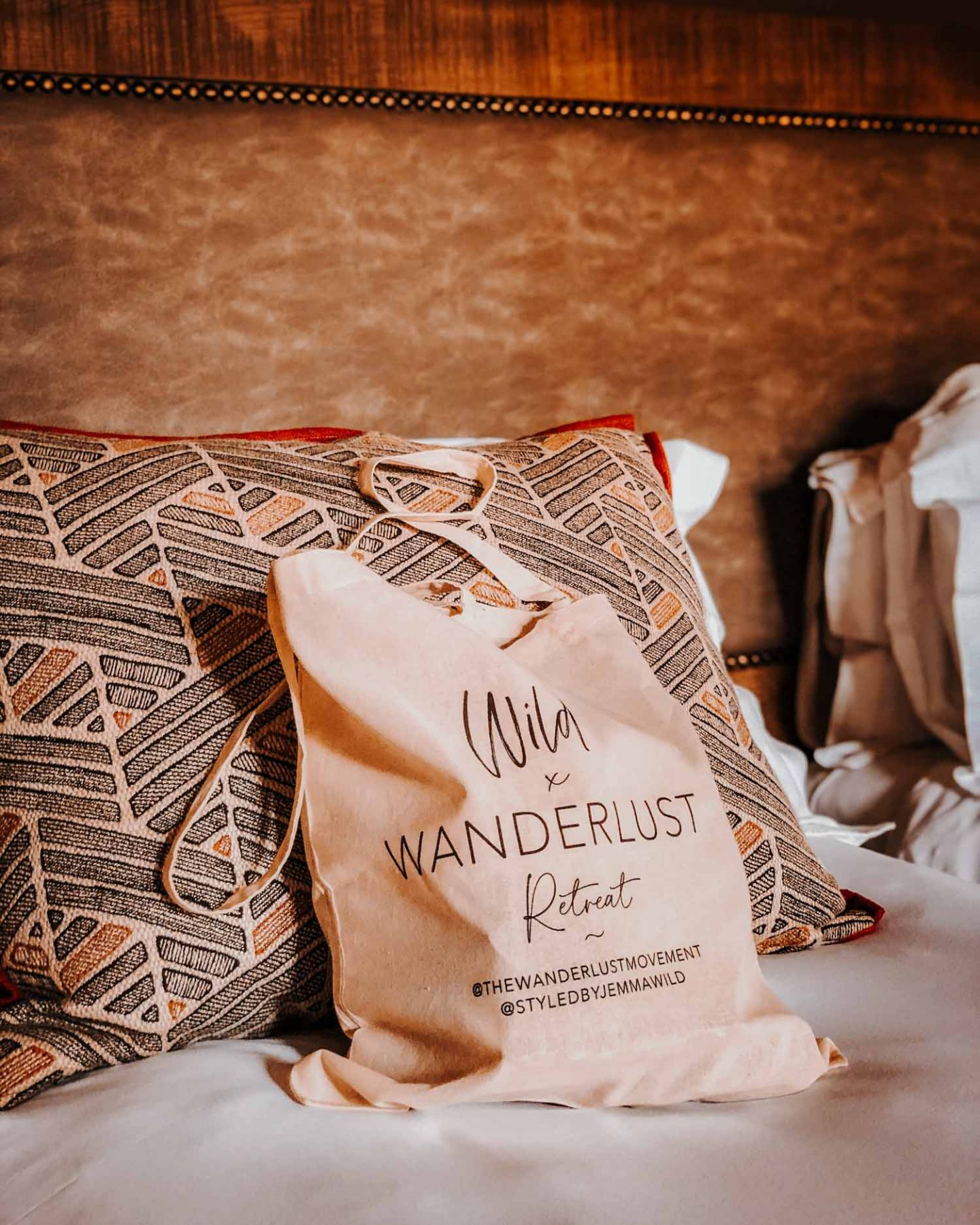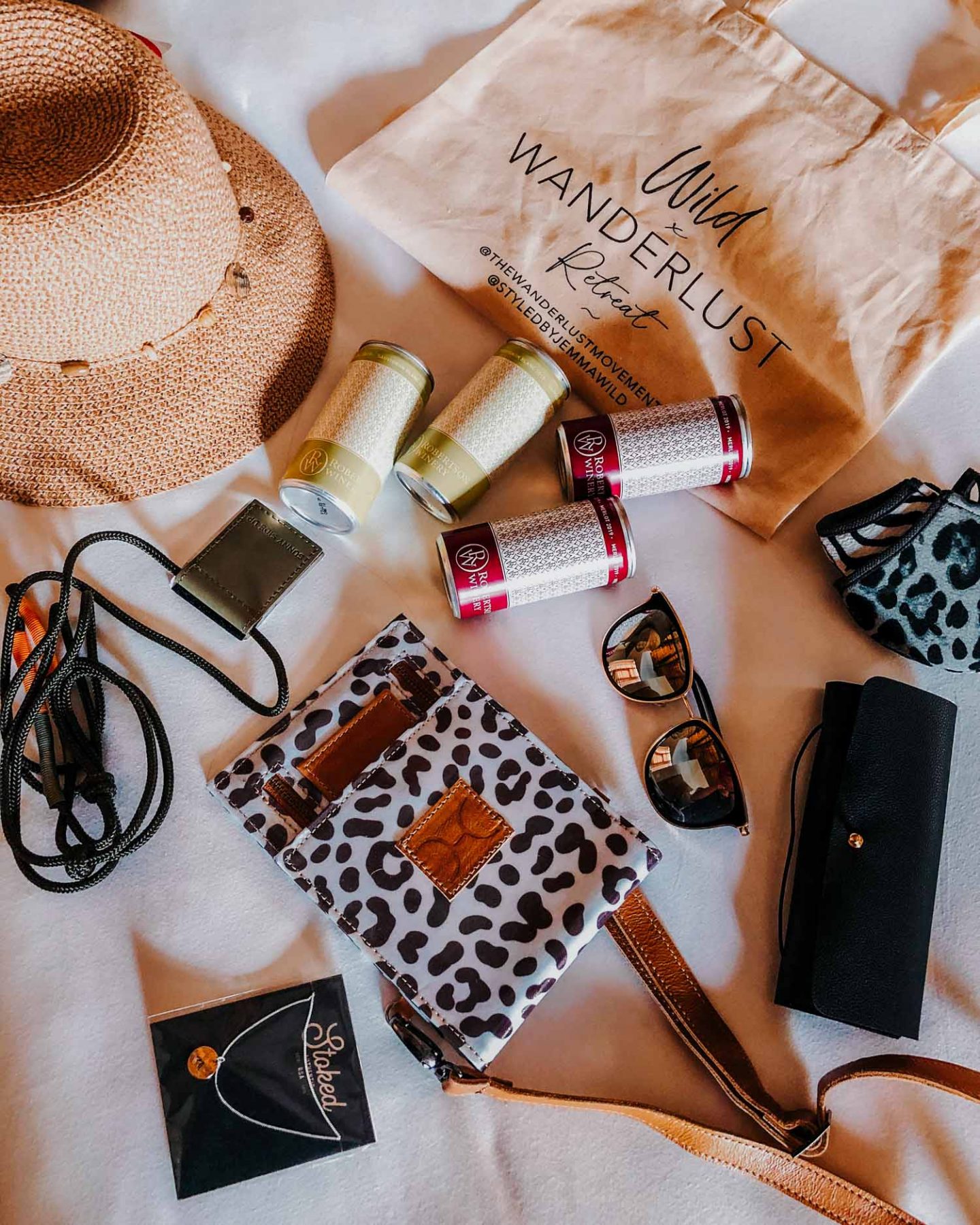 ---
How It All Went Down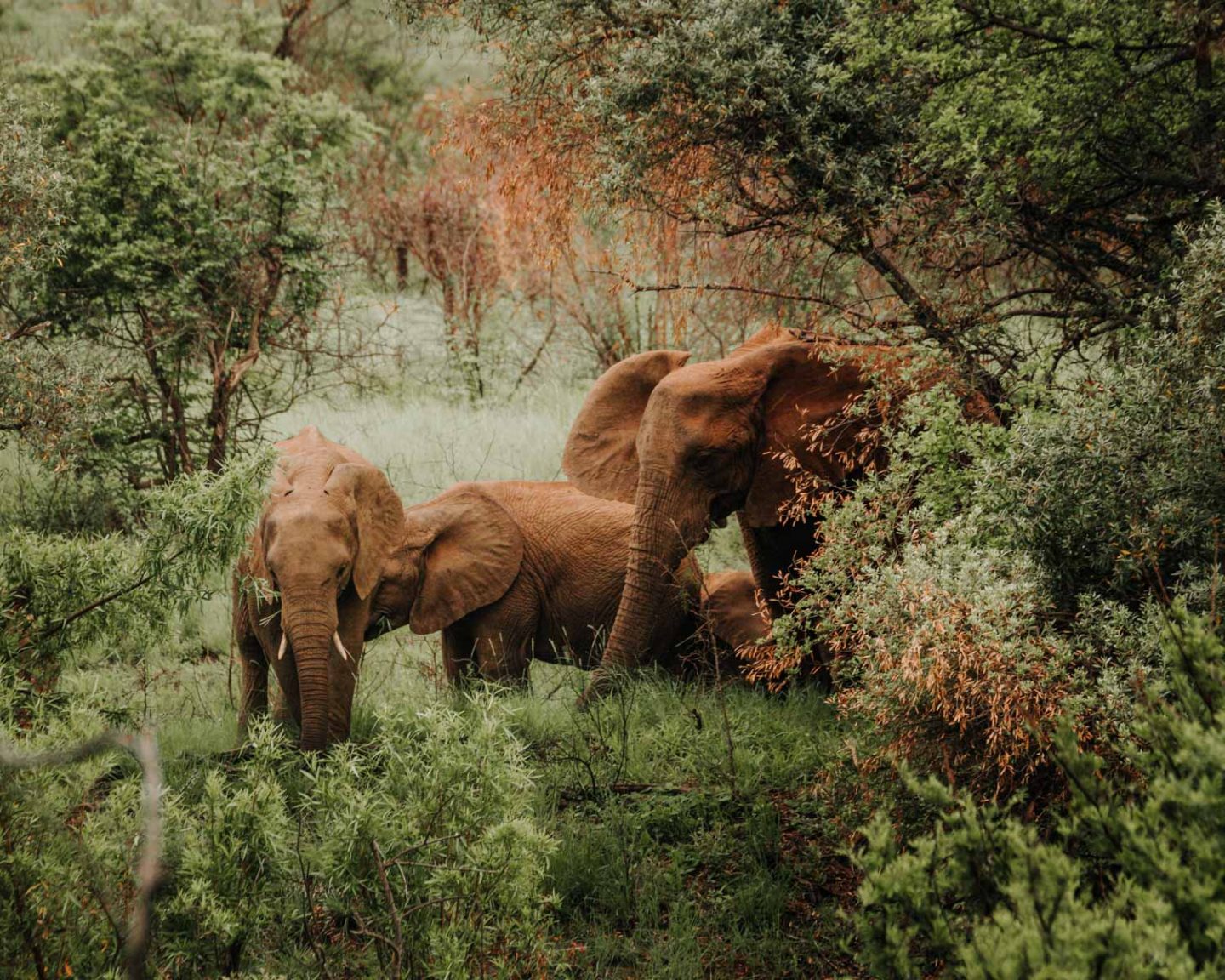 Day 1: Checking in, Styling 101 & Game Drives
Arriving at noon, Jem and I hit the ground running.
Food went to the kitchen along with our menu ideas, and chats with the chef. 
The swag bags made their way into the suites with a delectable welcome Death-By-Oreo cupcake from Oh My Cake (12/10 would recommend).
And in the blink of an eye, all six girls arrived with a welcome party to note.
A herd of elephants made their way to the watering hole right in front of the lodge!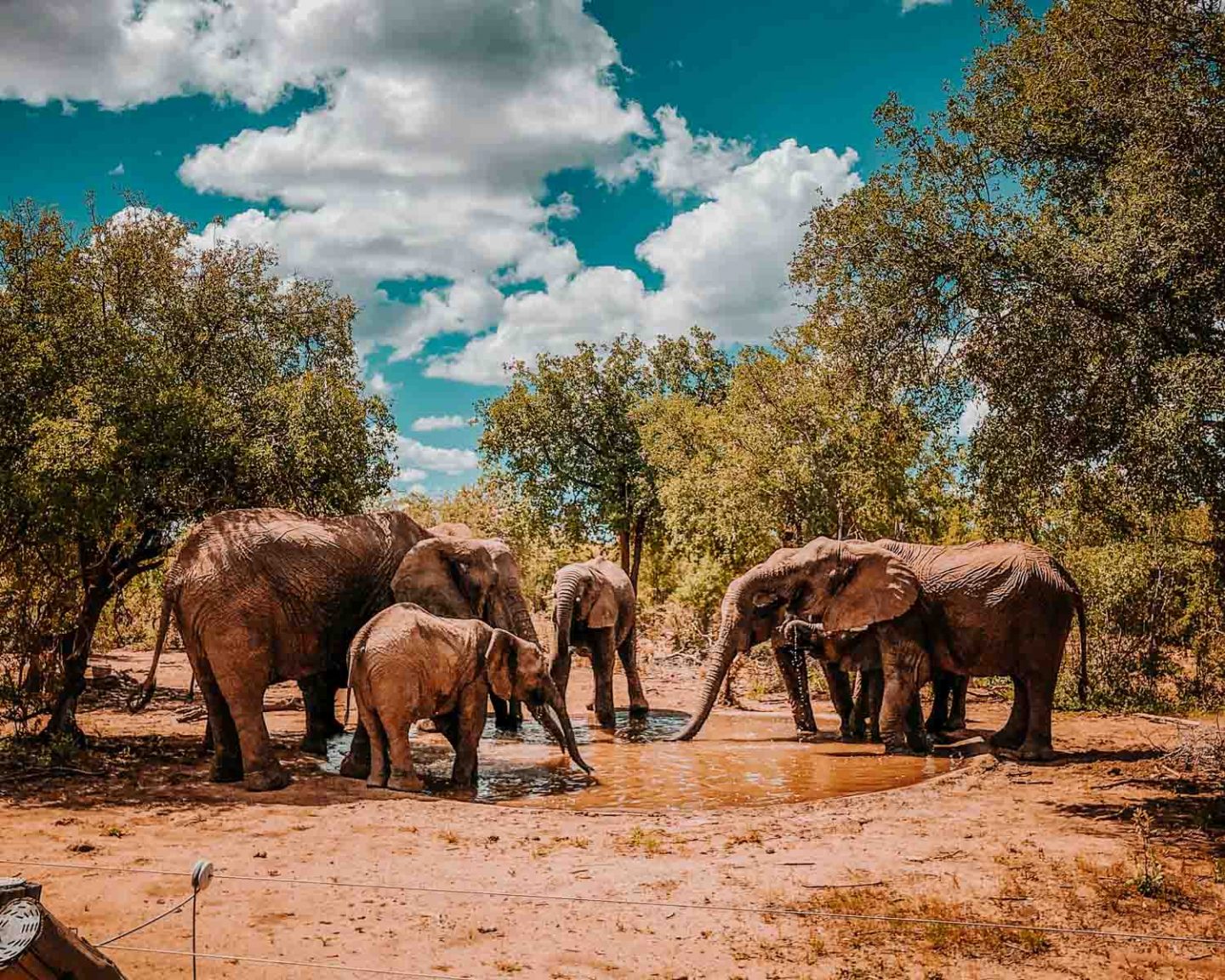 After checking everyone into their rooms, and the first cans of Robertson Single-Serve came out (hey, it's 5:00 pm somewhere).
Jem took the lead and kicked off the retreat with the Stylish 101 workshop.
We learnt:
The "Fashion Formula" for building an outfit
The "Rules of Style"
Complimentary primary and secondary colours
How to wear prints
The "Flat Lay Formula" 
Soon it was time for the first game drive of the retreat! The girls went back to their rooms with their Styling 101 PDFs to get ready and apply their new knowledge.
And someone should call Vogue.
Everyone came out looking like fashion goddesses about to go on a safari lifestyle shoot.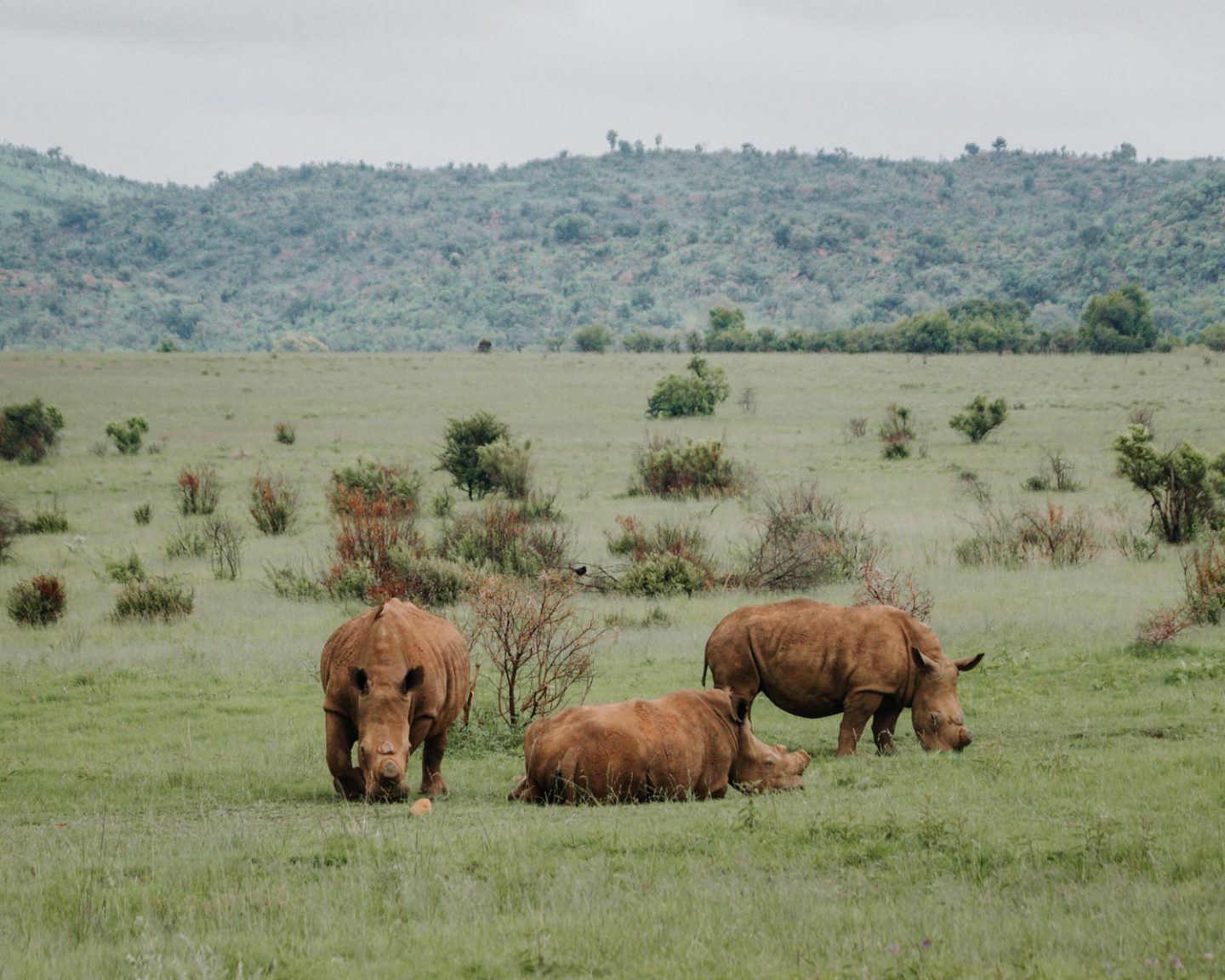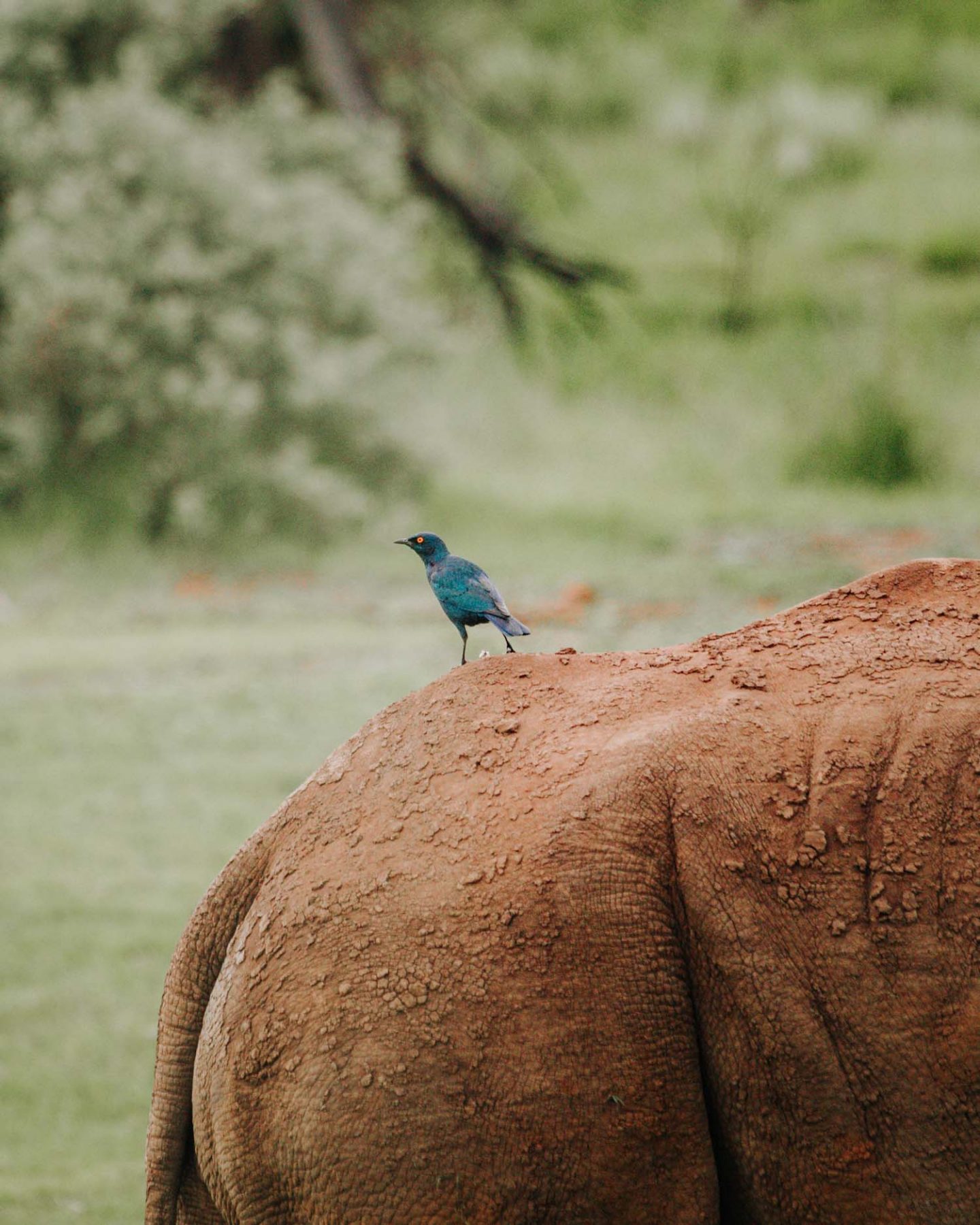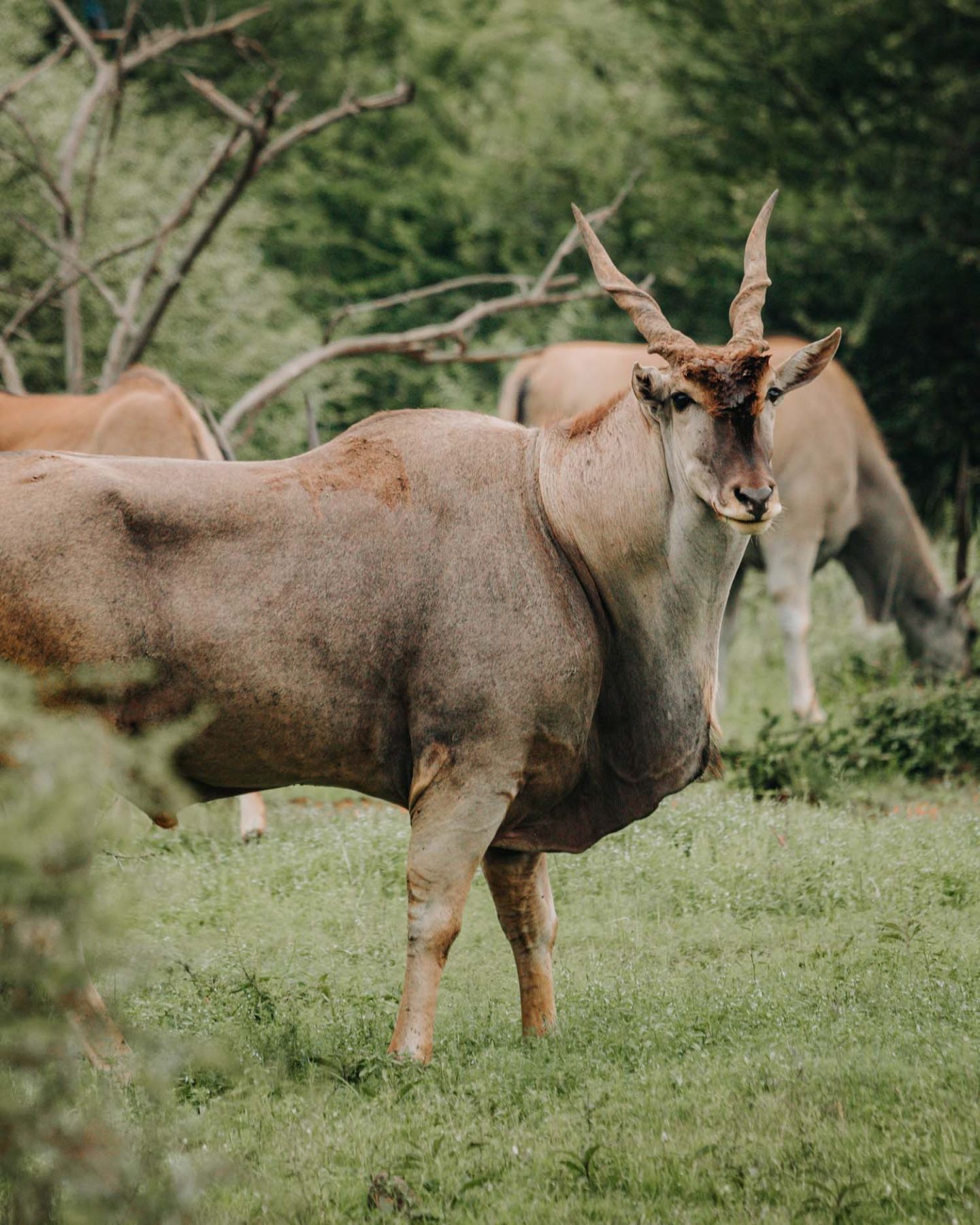 As we drove out of the gates, I couldn't have asked for a more purrrfect game drive.
The weather? Not too cold, not too hot.
The sightings? Incredible with so much variety.
The sundowners? Picturesque with a beautiful sunset over the rolling plains.
And then it somehow got better.
Our guide led us to a lone lioness! We spent a good 20-minutes with her in the dark, which is such a special experience as not many game reserves allow night drives.
Eventually, we made our way back to the lodge for dinner.
On the menu?
Four different types of curries from We Are Food SA! 
---
Day 2: 4:00 am Wake Up Calls, Game Drives & Workshops
You don't have to ask me twice to wake up early for an adventure.
Whether it's sunrise missions or morning game drives, I will spring out of my bed with all the enthusiasm I can muster at 4:00 am.
And boy, was this game drive worth it!
Our guide took us for a 5-hour adventure into the bush. Traversing from Black Rhino into Pilanesberg, our sightings were nothing short of spectacular!
Picture: Gigantic herds of elephants, nibbling giraffes, unique birdlife, grazing buffalo, and impala with babies.
Having seen 4 out of the Big 5, we sat holding out thumbs and toes we would catch a glimpse of the elusive leopard before heading back for breakfast.
Luck was not on our side, but I still held out hope.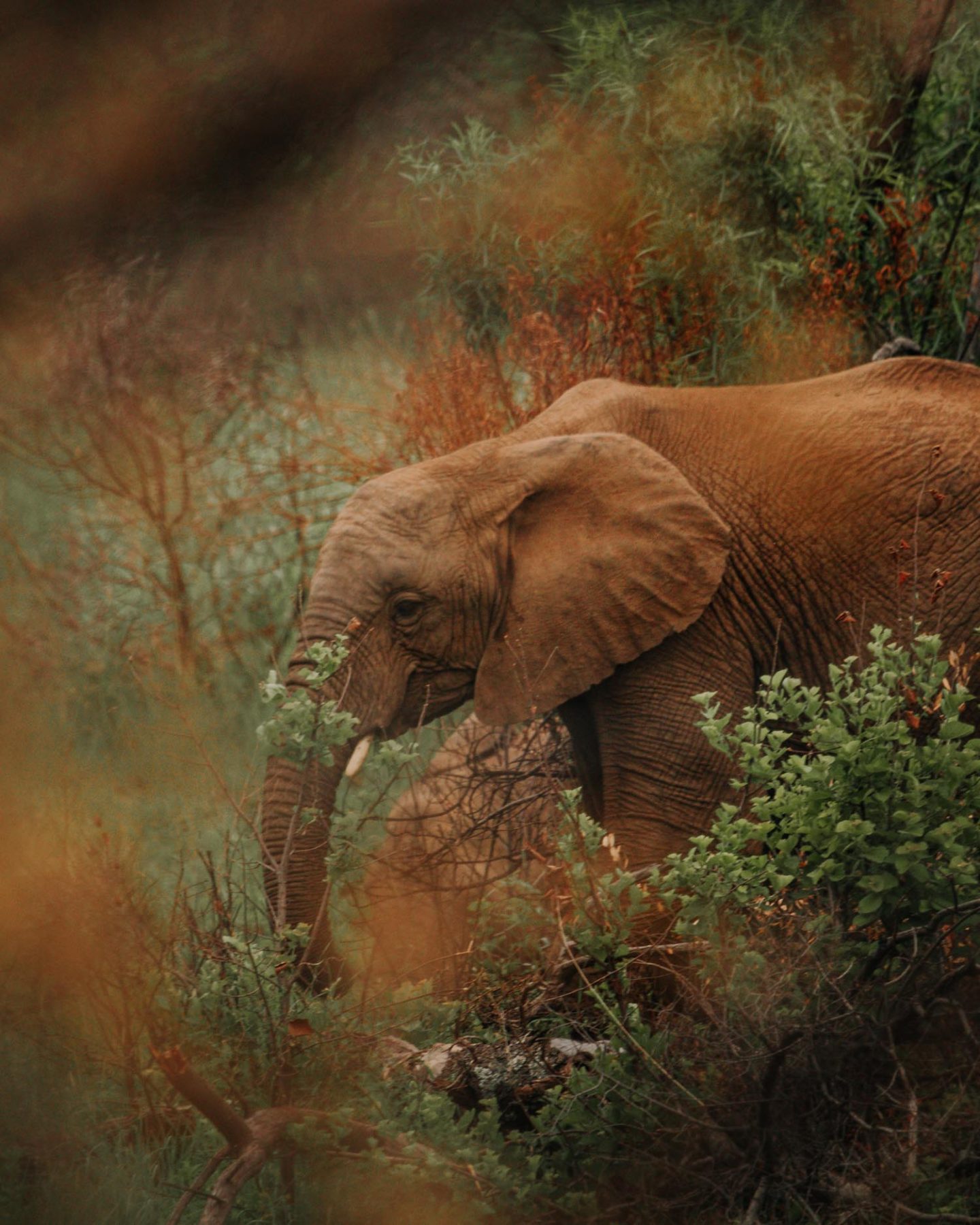 When we got back to Nkala, we devoured breakfast, showers were had, and naps were taken.
A few hours later, we met up again for the next round of workshops: Photography 101 and How to Pose Like a Pro. 
I kicked things off with photography basics for DSLR and smartphones. 
We learnt:
The "Exposure Triangle"
What equipment you need
How to take solo travel photos
Tips and tricks for smartphone photography
Jem took over the posing workshop, and I helped jump between the groups to give advice to the "model" and "photographer".
We learnt:
How to do the "fake" Instagram walk
Add movement to your photos
Fixing your posture
Elongating your body
How to sit on a chair without looking frumpy
Creating triangles with your body.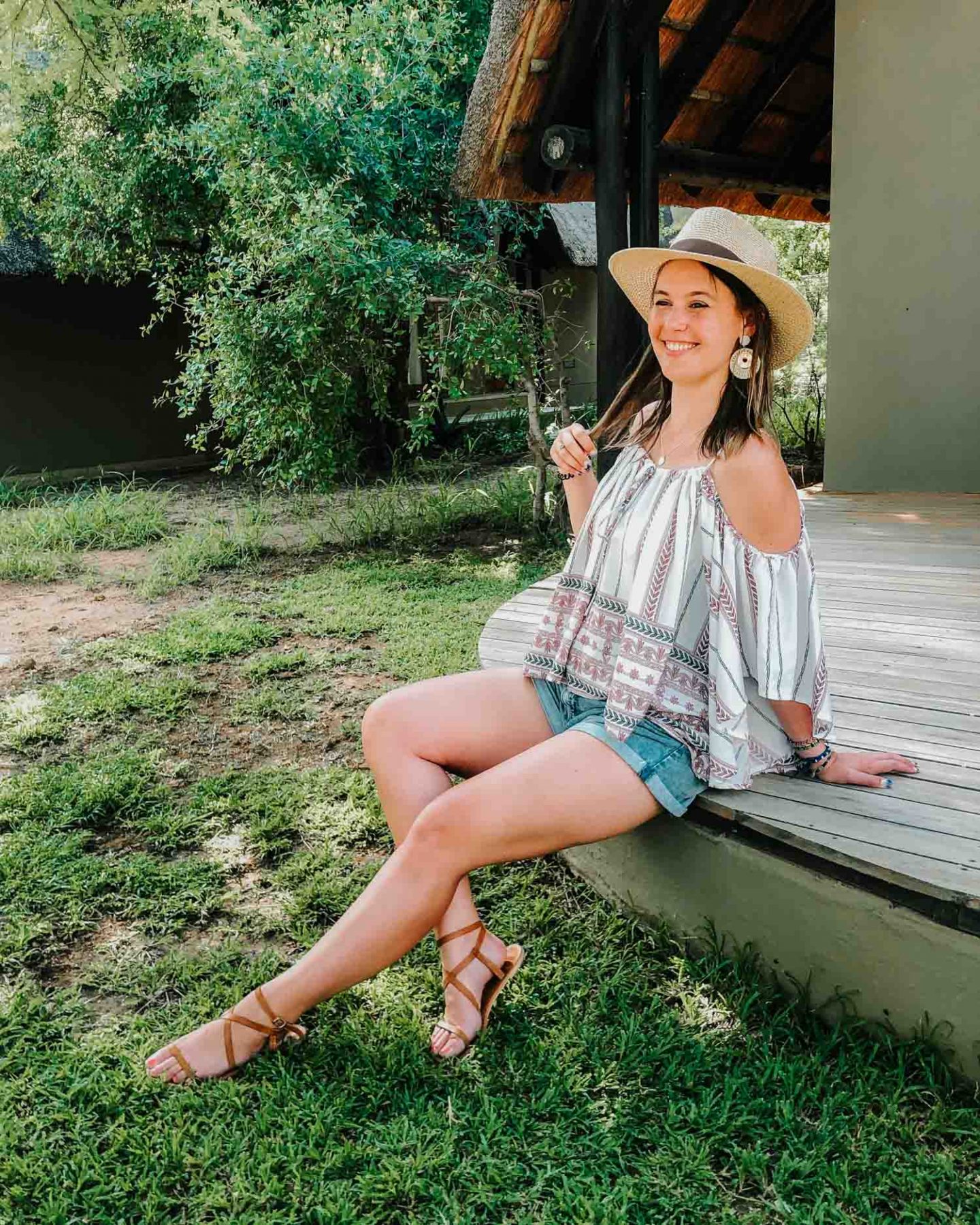 Before we knew it, it was time for lunch. 
We Are Food SA came through, treating us to a delectable assortment of quiches, pies, couscous salad, fish cakes and other tasty treats.
We had multiple dietary preferences (vegan, vegetarian, Halal), and I'm super happy with the meals we created for everyone.
(I did get back into the left-over curry though haha. It was too delicious to leave in the fridge).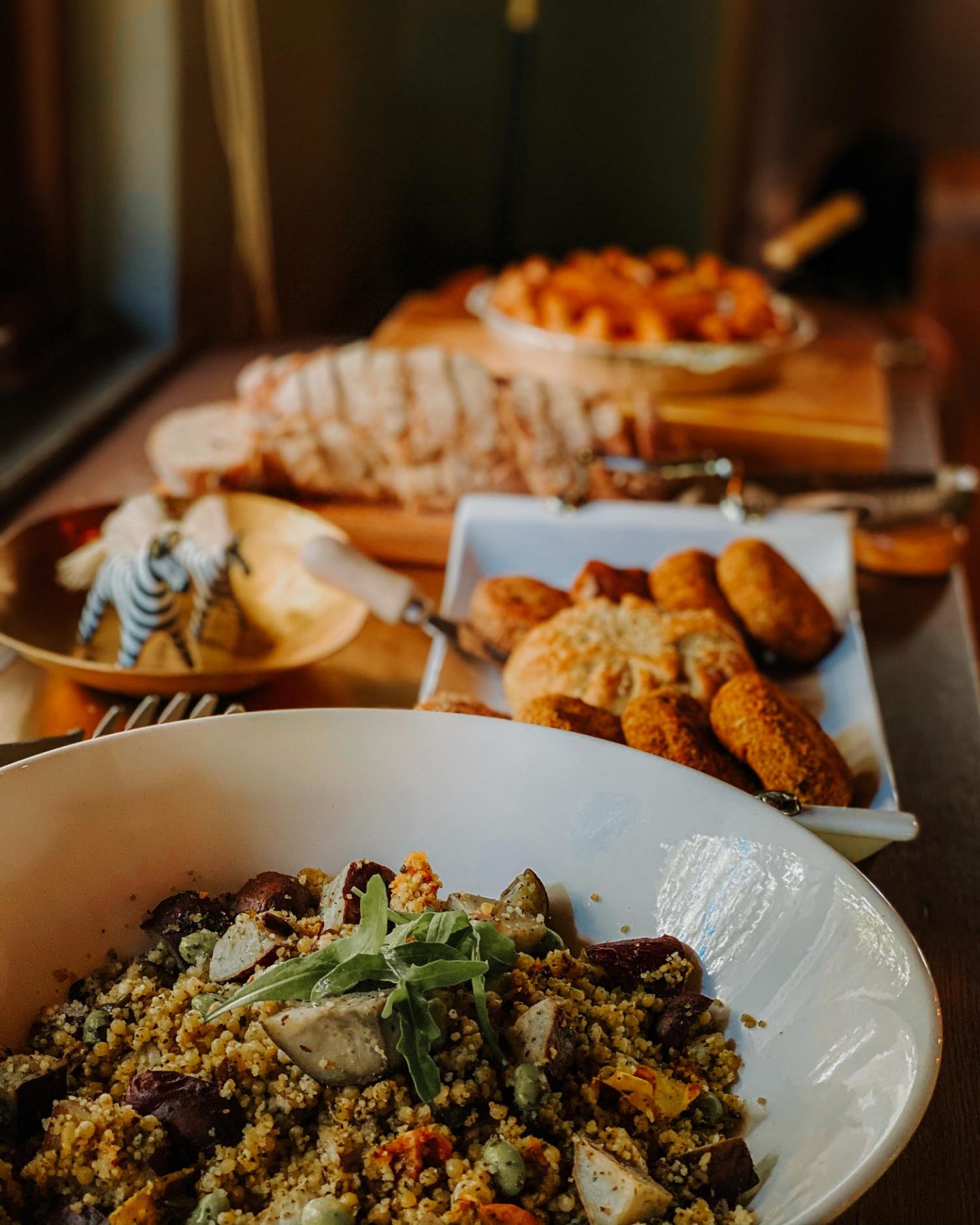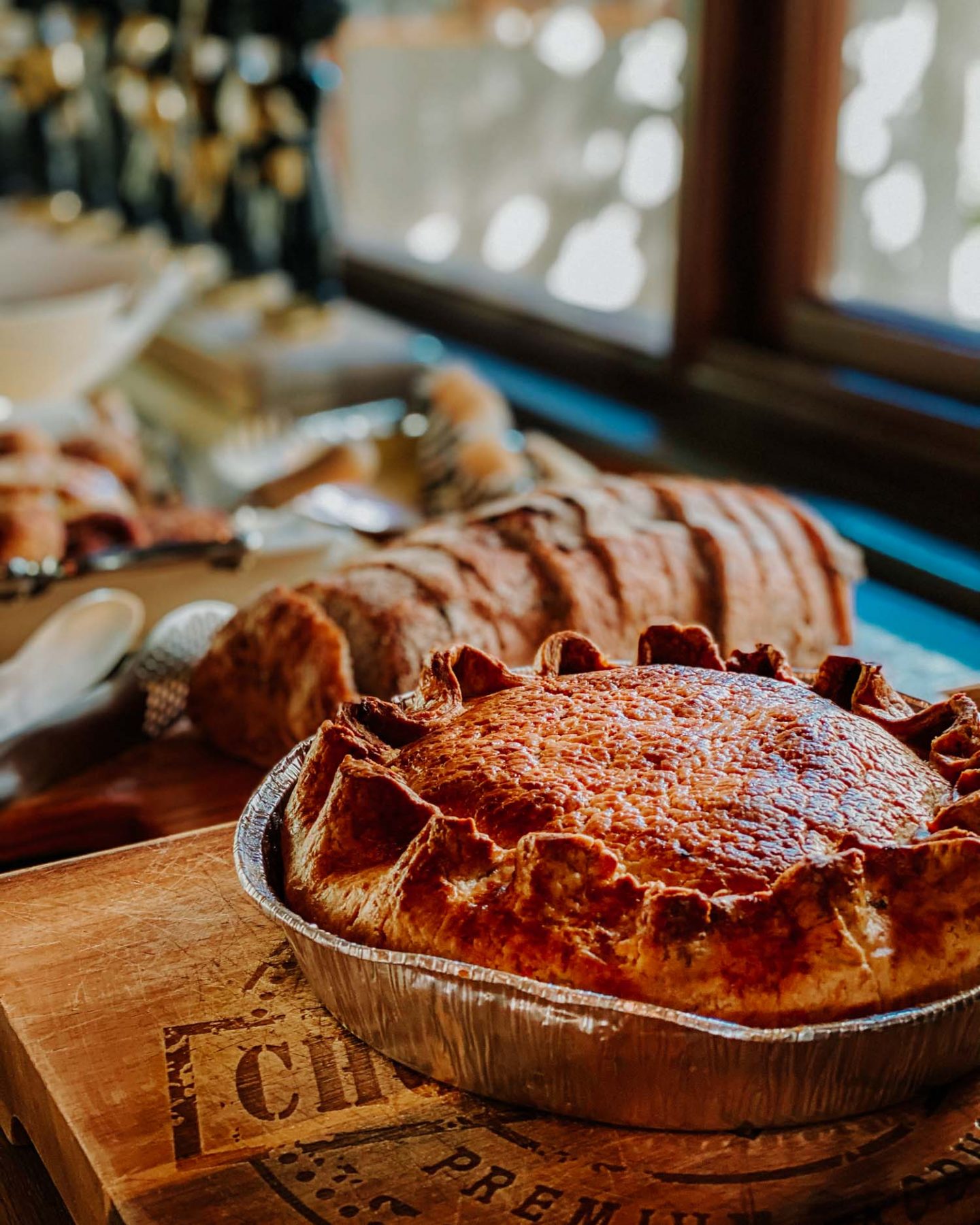 Soon it was 4:00 pm and time to hop into the game drive vehicle for our final evening drive.
While we weren't blessed with as many sightings, we had a gorgeous sundowners spot and watched the sunset in style!
With everyone fresh from the posing workshop, the girls hit it out of the park. You could see the difference in confidence, and it was awesome to watch everyone pose their hearts out.
Plus, we saw a brown hyena!!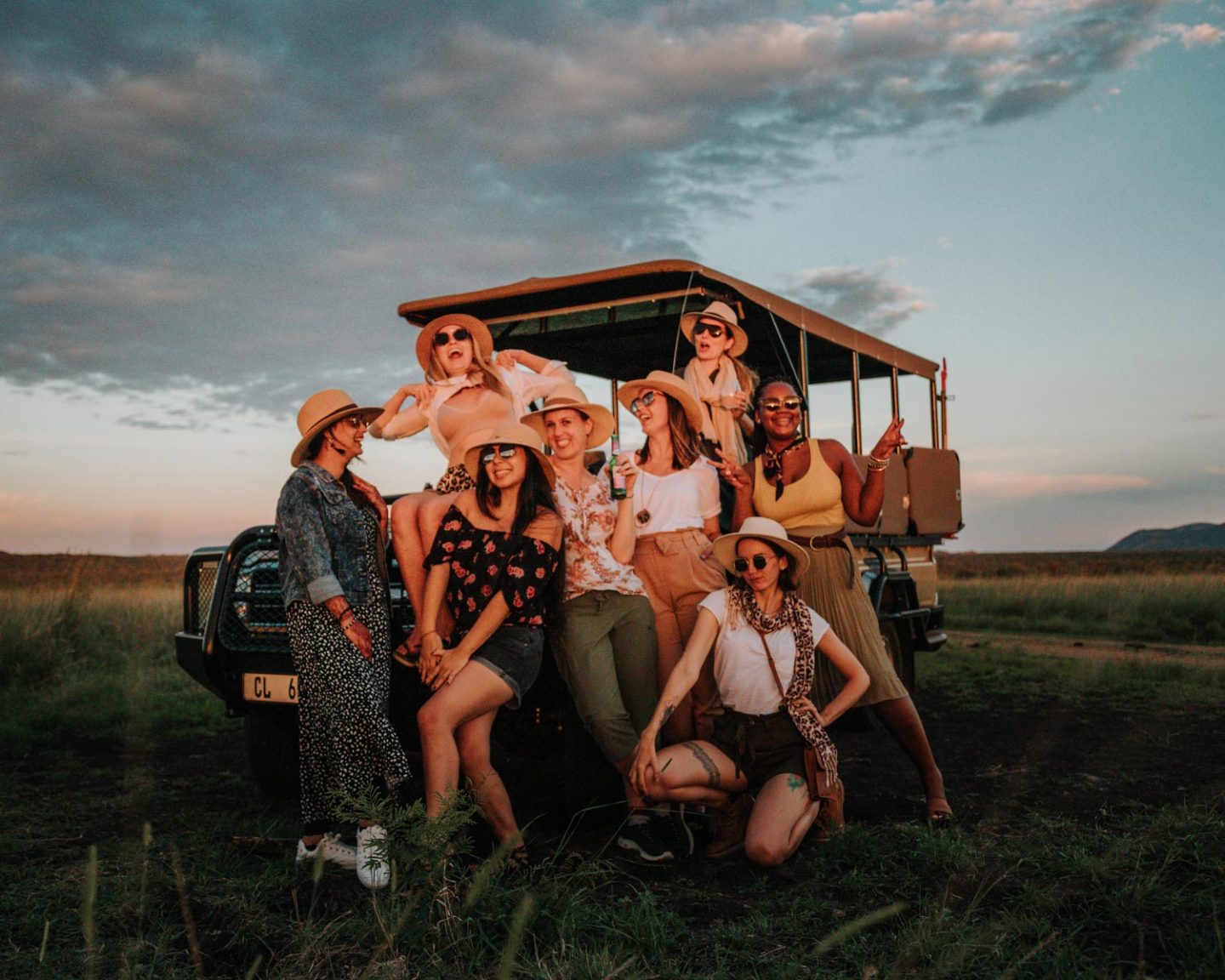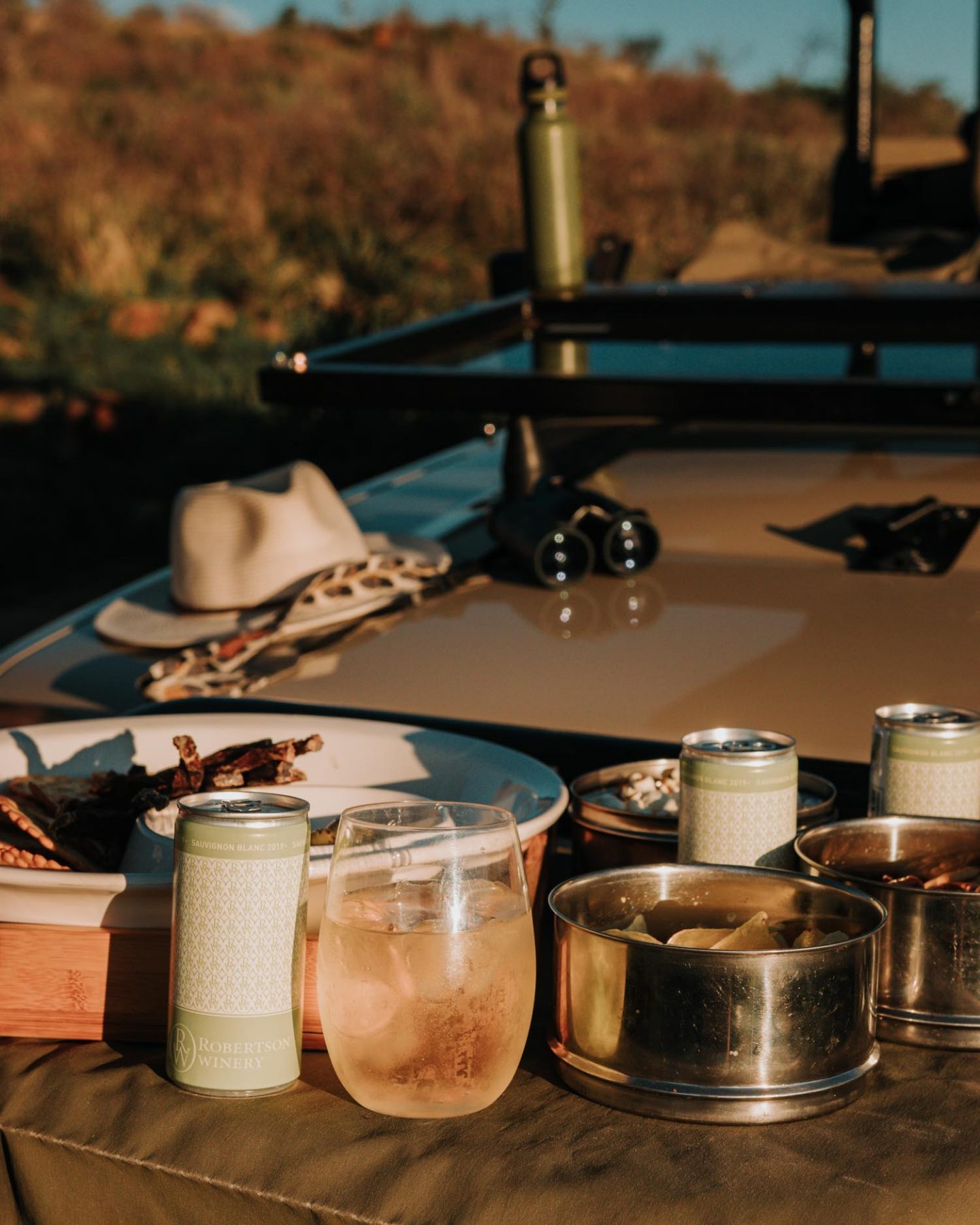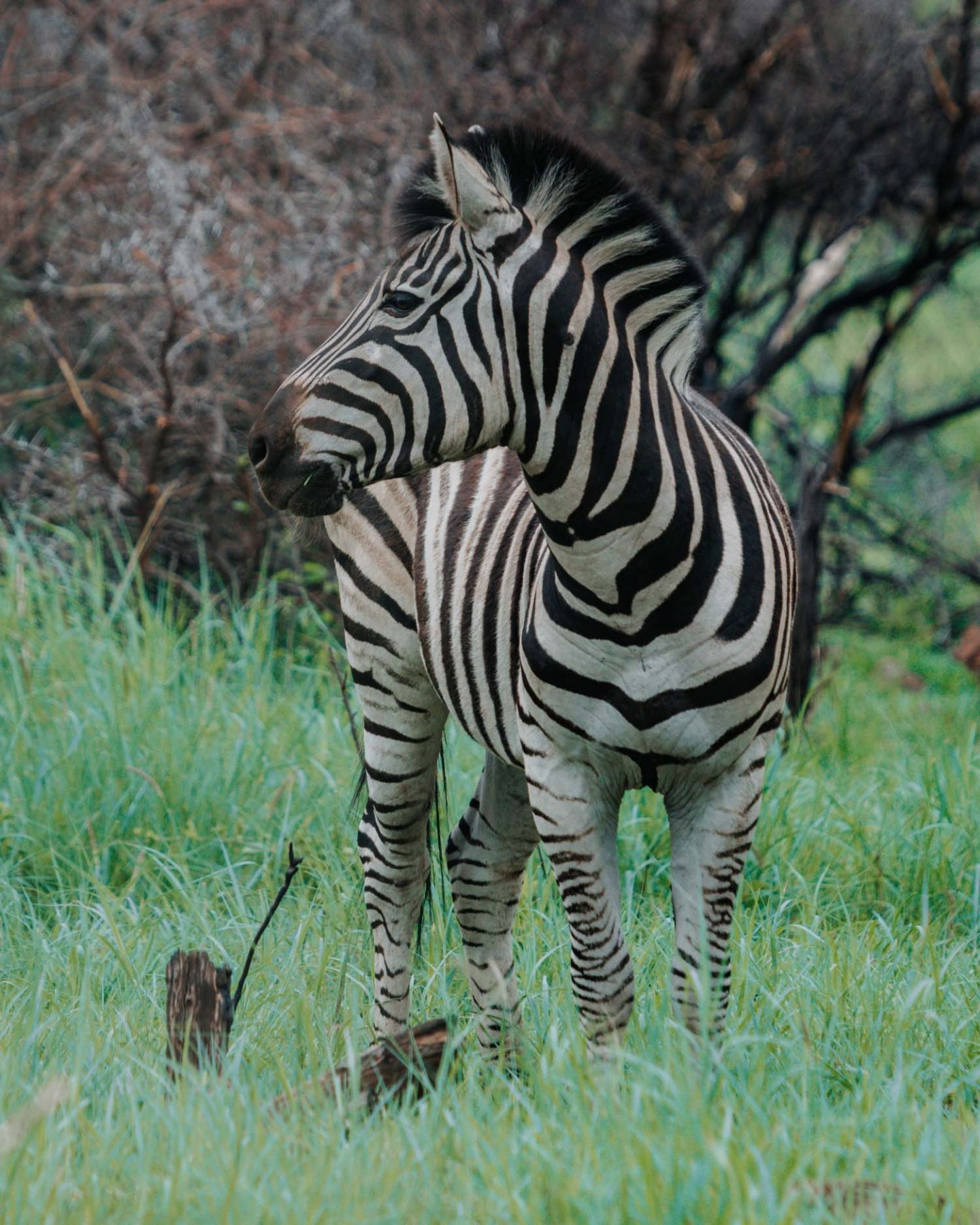 Day 3: Last Game Drive & Goodbyes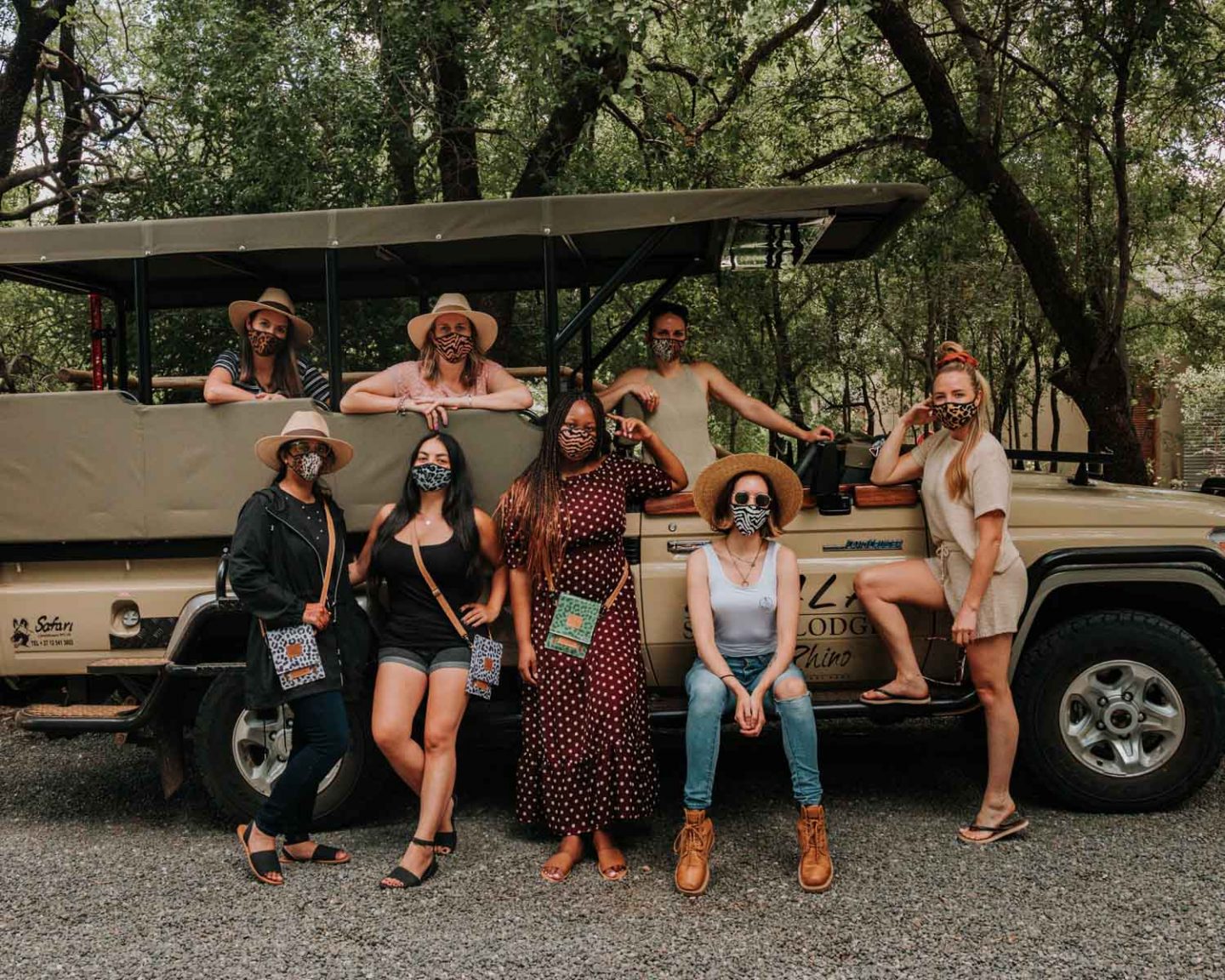 Day three came with two options:
For the brave: A final 4:00 am wake up call for the last game drive.
For the late risers: A sleep-in and a few lazy hours by the pool.
The game drive had a few sightings. The bush was quiet that morning, but we caught glimpses of a jackal and drove past a massive herd of wildebeest.
When we returned, the group came together for our farewell breakfast and my final workshop on Lightroom Mobile.
We learnt:
The basic settings and how to use them
How to adjust the colours in your photos
Using radial and graduated filters
Creating or buying Lightroom Preset packs 
Then it was time for everyone's least favourite part: Packing and the 2-hour drive back to Johannesburg. ?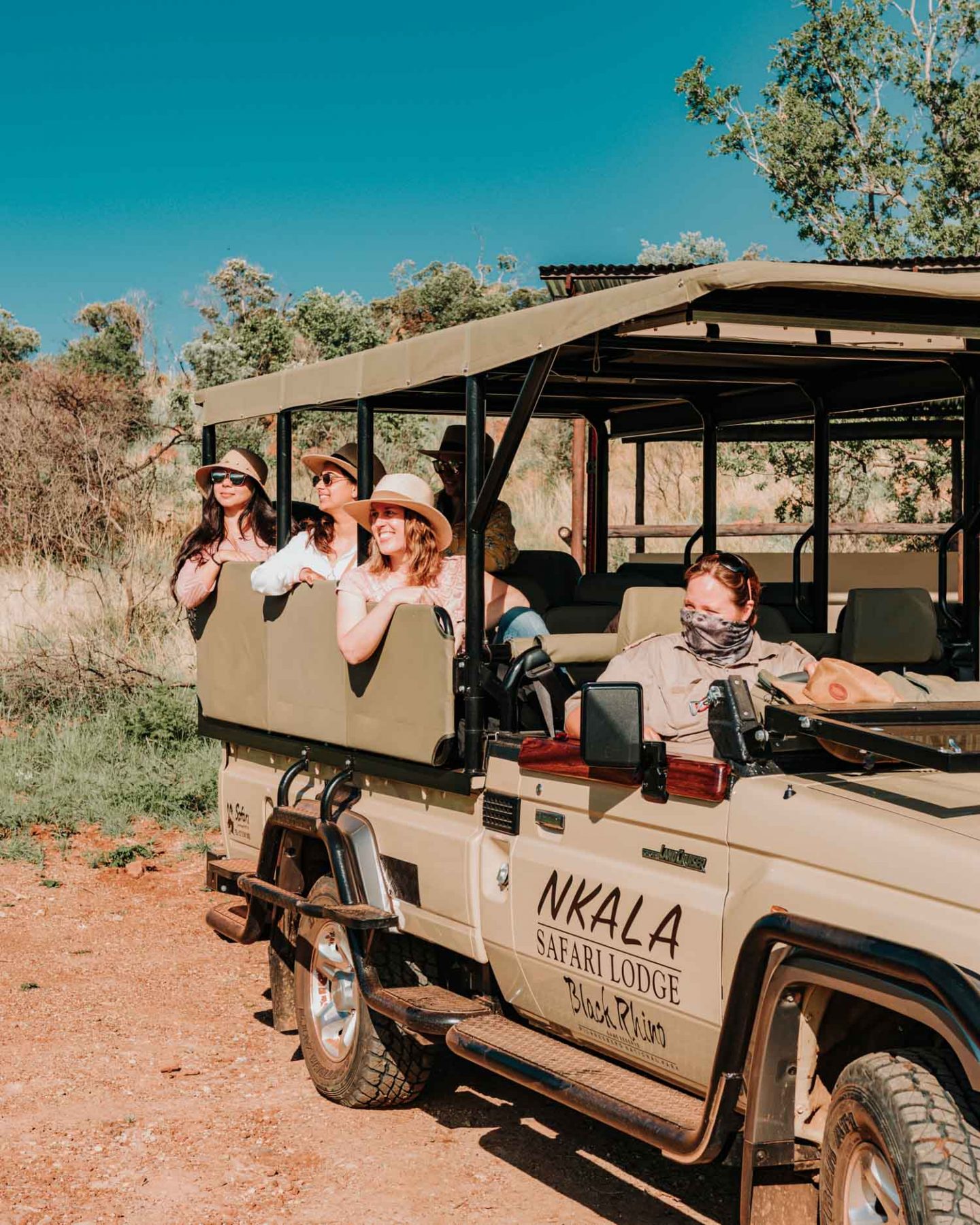 ---
The Testimonials
I could rave about the Wild x Wanderlust Retreat for the next year and still not get bored.
It's my baby. I love it, fiercely, and I am a wee bit biased.
So if you're curious about what the women who went on the retreat thought, keep reading…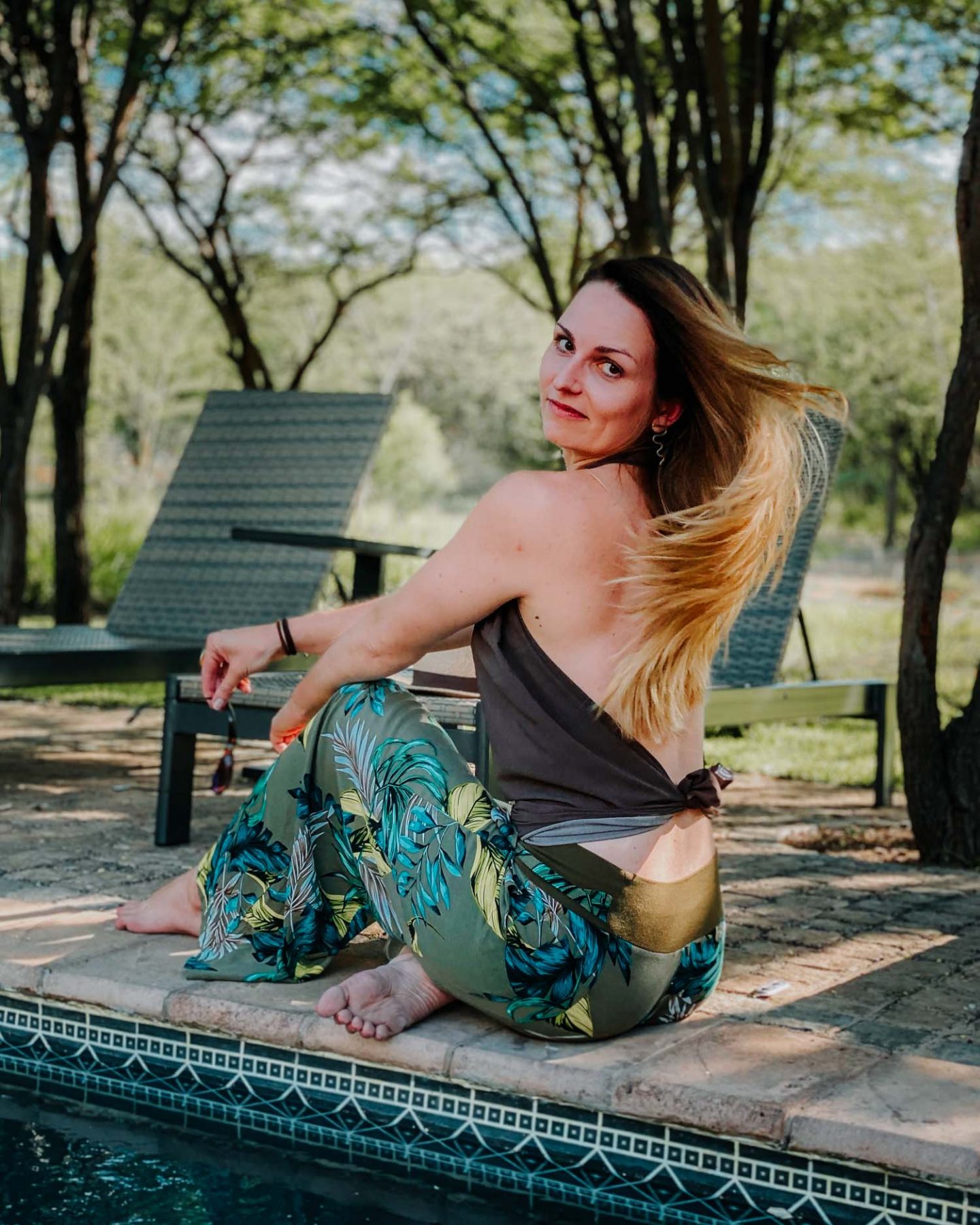 "This retreat was a real treat – the place, the people, and everything else.
(Sun)hats off to Lauren and Jemma for the organization.
I highly recommend it to everyone who is into lifestyle photos – no matter if as a model in front of the camera or a photographer." – Lenka
"The trip was amazing from beginning to end! Everything was incredibly well organised. The game drives were breathtaking and the workshops very informative, and the food was exceptional.
Thank you, Jemma and Lauren, for being the most amazing hosts and for making this weekend soo special for me and being so welcoming and accommodating with my dietary needs." – Zakiyya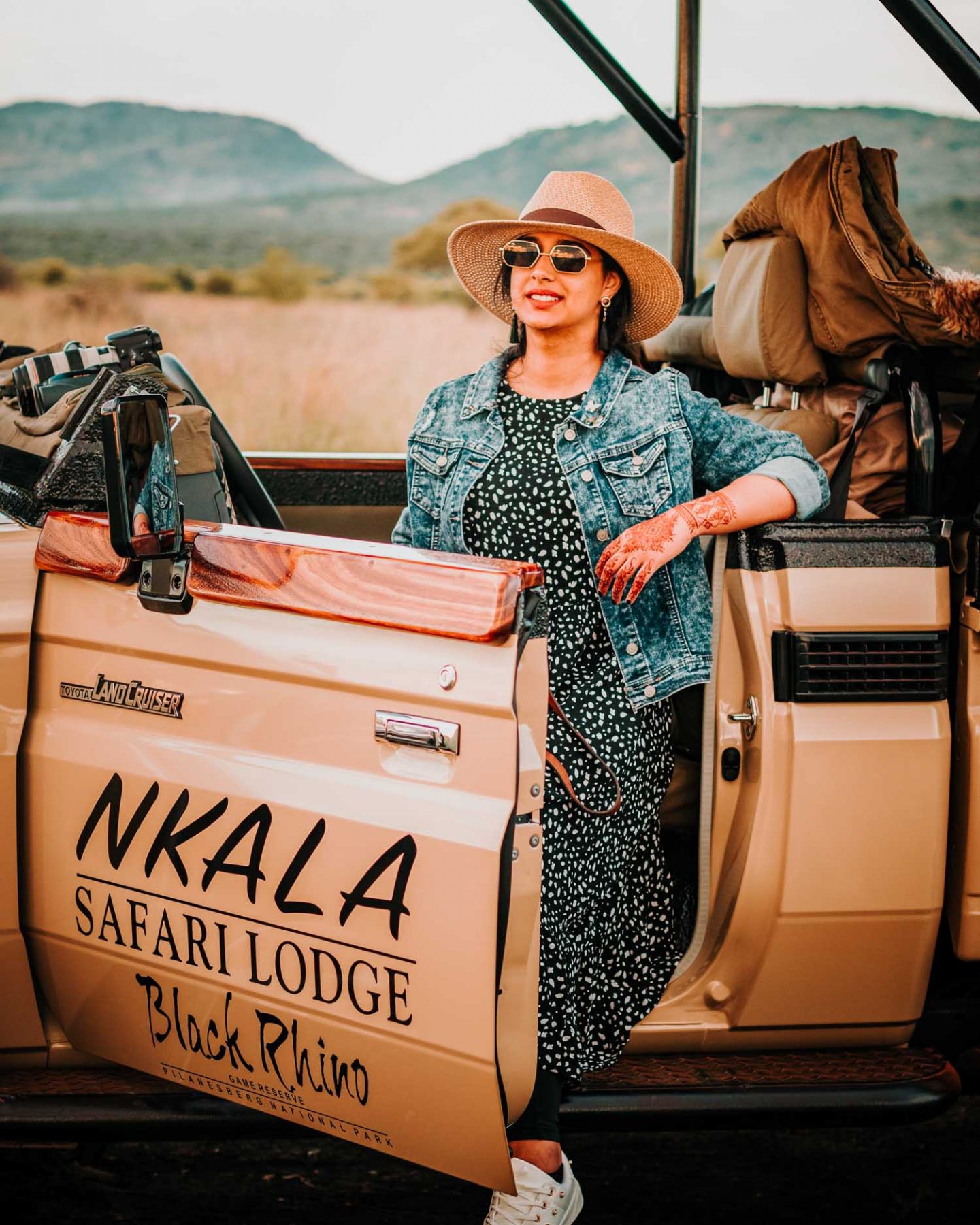 "Lauren and Jemma hosted an amazing retreat! The experience of meeting a group of amazing girls and getting to spend three days in such a beautiful setting was so worth it.
The workshops helped boost confidence and created a safe space to get those perfect photos that you wouldn't usually get on a normal trip." – Akira
"The highlight of the trip was the group of ladies that came together.
It was easy to feel comfortable in the group because although we had slightly different expectations, everyone was accepting and open-minded.
It was a fun and informative few days with like-minded ladies and tips and ideas to last a lifetime!" – Cait
"The setting was brilliant, the girls were epic and the hosts, well all I can say is….they know their stuff and they are the most amazing people you can ever go on a retreat with. They share all the secrets of the trade with you and empower you to a confidence level that is above any expectation
You guys definitely made my retreat super special and I really hope there will be another one in the near future I will be able to join." – Althea
"The retreat delivered on everything that it had promised. From the amazing styling tips to the photography tips – it was mind-blowing.
I think it would be amiss if I did not mention this: The hosts were absolutely great company too – good vibes all around and well-versed in their field of expertise. I would definitely do another retreat with Wild x Wanderlust; it was beyond amazing. I give it 5 stars." – Nompumelelo
---
Lessons Learnt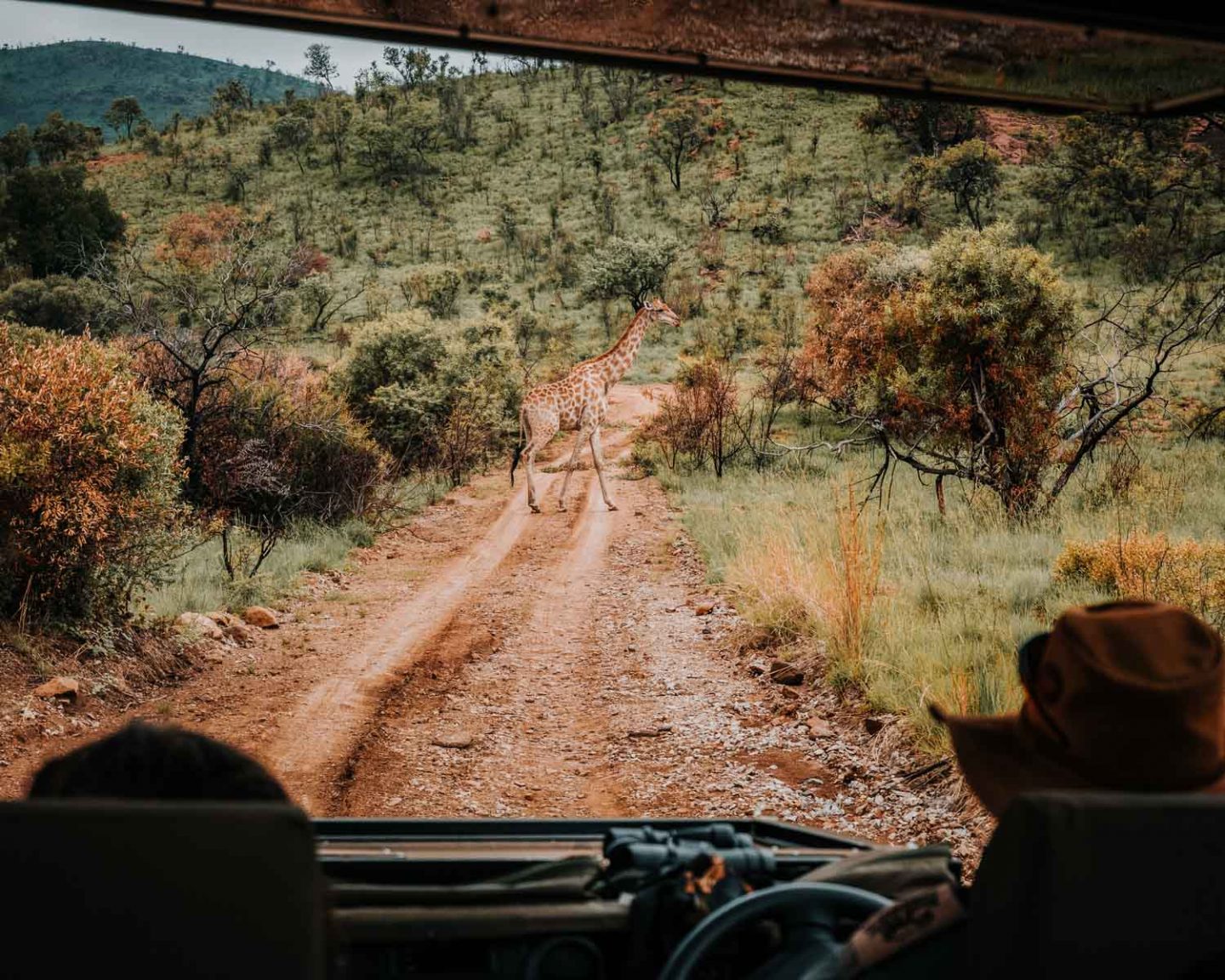 Wild x Wanderlust was my first retreat. My first time hosting anything and planning a trip for other people (besides my zombie apocalypse 21st).
And with first-time anything, there are always lessons you need to learn to make the next retreat even better.
Lesson #1: More Time
The number one thing we got back from our feedback surveys was the retreat was one-day too short.
For the next multi-day event I host, I will make sure there is a rest day.
We did jam pack the itinerary (which was fun!) but also exhausting in hindsight.
An extra day will also give everyone more time to practice the workshop's concepts and allow for more 1-on-1 feedback.
The only downside of this would be the price. Another night of accommodation will make the next trip more expensive.
Lesson #2: Three Paychecks
We announced the retreat at the beginning of October, giving everyone only two paychecks before the event.
The feedback I got from my DMs, friends and people who applied for the retreat was that there wasn't enough time to plan for the trip.
Some people need more notice to request leave, and others want at least three paychecks to save up.
Next time, I will make sure to announce the trip three to four months in advance.
---
Final Words on the Wild X Wanderlust Retreat
Honestly, I couldn't be more proud.
Wild x Wanderlust was a rollercoaster three days, exceeding my wildest dreams.
I am incredibly grateful for the six amazing women for trusting us with this adventure. I couldn't have asked for a better group. Everyone got on so well, the conversation flowed so easily, and the laughter was infectious.
And of course, none of this would have been possible without Nkala Lodge and all our sponsors. All of them helped make this event special (and yes I am tearing up while writing this and sipping on my wine).
"So what's next?" You ask.
"Will there be another Wild x Wanderlust Retreat in 2021?"
The honest answer? Maybe.
The kitchen isn't cooking up anything yet, but I would love to do this again and bring the retreat to another part of South Africa.
I'm looking at you Western Cape and the Wild Coast. What an adventure that would be, right?
If you want to get notified if and when something drops, sign up for the waitlist. If things for 2021 pan out in our favour, you'll get first dibs on spots before anyone else.
---
Does the Wild x Wanderlust Retreat sound like something you would attend? Got any suggestions for me? Hit ya gurl up in the comments below!
---
? If you like it, then you should put a pin on it! ?