In the last year, Elgin has become one of my favourite weekend escapes.
Located in the UNESCO protected Kogelberg Biosphere Reserve, Elgin is only a one hour drive from Cape Town. Hidden away from the beaten tourist track, it's one of the Western Cape's best-kept secrets. You won't see any buses offloading hordes of tourists here, and obnoxious crowds are virtually non-existent.
Instead, you'll have the beautiful Elgin Valley; it's wine and adventurous outdoor activities all to yourself.
If you're planning a day or weekend trip, here are the top 8 things to do in Elgin!
1. Cape Canopy Tour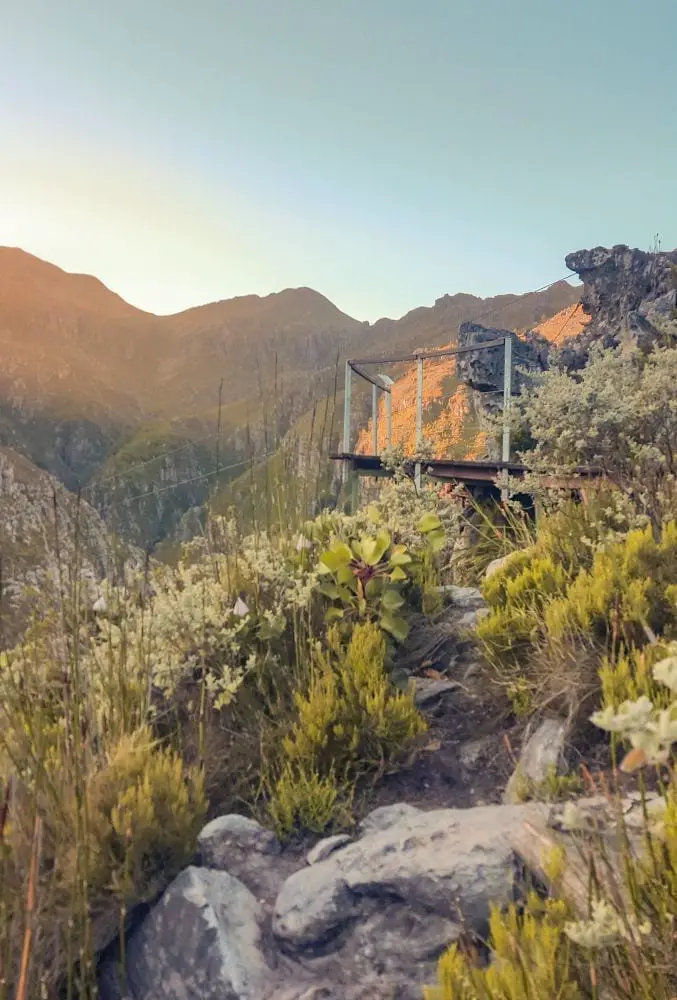 If you're looking for the ultimate adrenaline rush, book your spot for the Cape Canopy Tour.
Located in the Hottentots Holland Nature Reserve, you'll drive for 30 minutes into this pristine World World Heritage Site before you reach the first platform.
From there, you'll spend the next four hours gliding across the 13 platforms – including one that lasts over 30 seconds!
Fun fact: I've only done the Cape Canopy Tour at night. If you're around for their next full moon experience it's one of the best things to do in Elgin if you want an extra adrenaline rush.
2. Wine Tasting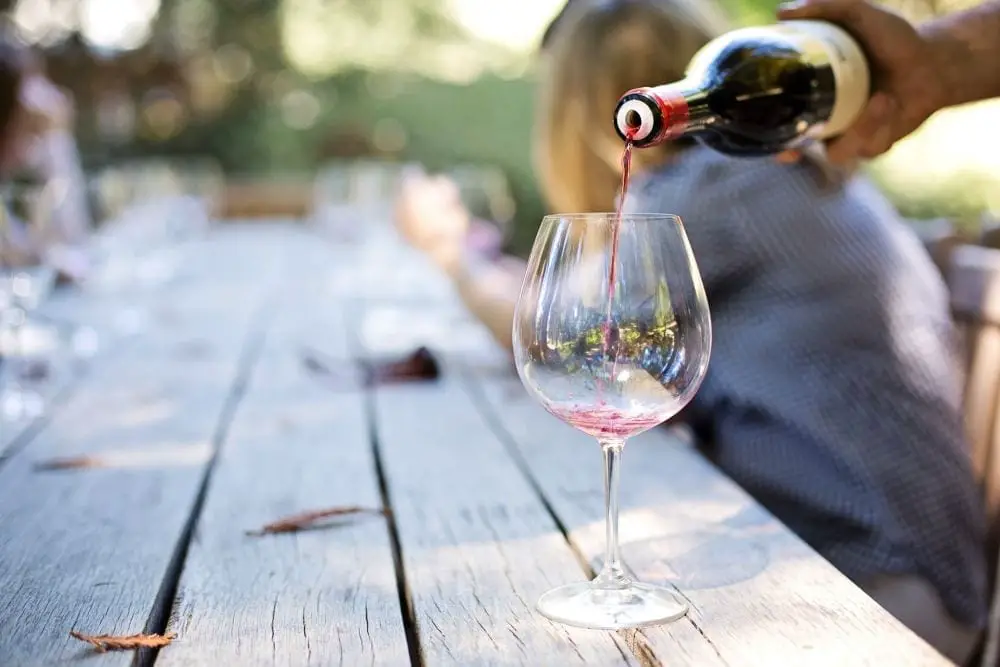 While my favourite wine farm is Neetherlingshof in Stellenbosch, I've grown really fond of Elgin's wine route.
Why?
There aren't any big crowds.
The wine tastings are usually led by the owners. So you get to geek out with the actual people who made your delicious glass of fermented grapes.
My favourite wine farms in Elgin are:
Plus, there are plenty of other wine farms in the area that you can add to your wine tasting itinerary!
3. Suicide Gorge
Okay, so it might not be the best time to do Suicide Gorge.
With the drought, you'll probably end up in the hospital if you tried to jump into the shallow pools of water.
But hopefully, the Western Cape will get some rain soon, and adrenaline junkies can once again test their wits on this full day 17km action-packed adventure. It's without a doubt one of the most adrenaline-inducing things to do in Elgin.
You'll hike up a rugged gorge, jump off cliffs ranging from 3 to 20 metres high and swim underneath waterfalls.
If you're afraid of heights, skip this activity. Once you reach this section of the Riviersonderend Mountains, the only way out is to muster up the courage for the gravity-defying leaps.
4. Lebanon Mountain Biking Trail
For something less hair-raising, you can hire a mountain bike and explore the surrounds.
The Lebanon Mountain Biking Trail boasts a total of 60km of trails with various lengths and difficulty levels.
You'll ride past orchards, fynbos, and forests while tackling gravel roads, bridges, roots and rock sections.
The trails are included in Wine2Whales and the Cape Epic.
Trail opening times are from 7:00 a.m. to 7:00 p.m.
5. Brandy Tasting at Oude Molen Brandy Distillery
Are you a HUGE brandy fan?
Maybe wine isn't your thing, or you want to try something different?
Then head to Oude Molen for their weekly brandy tasting tours. You'll be able to go on a tour of the distillery, where two of the largest pot stills in the Southern Hemisphere are kept before you enter the decadent tasting room.
Tastings and the tour only cost R 80.00 per person and run Monday to Friday at 10:30 and 15:30.
6. Stand-Up Paddle Boarding & Kayaking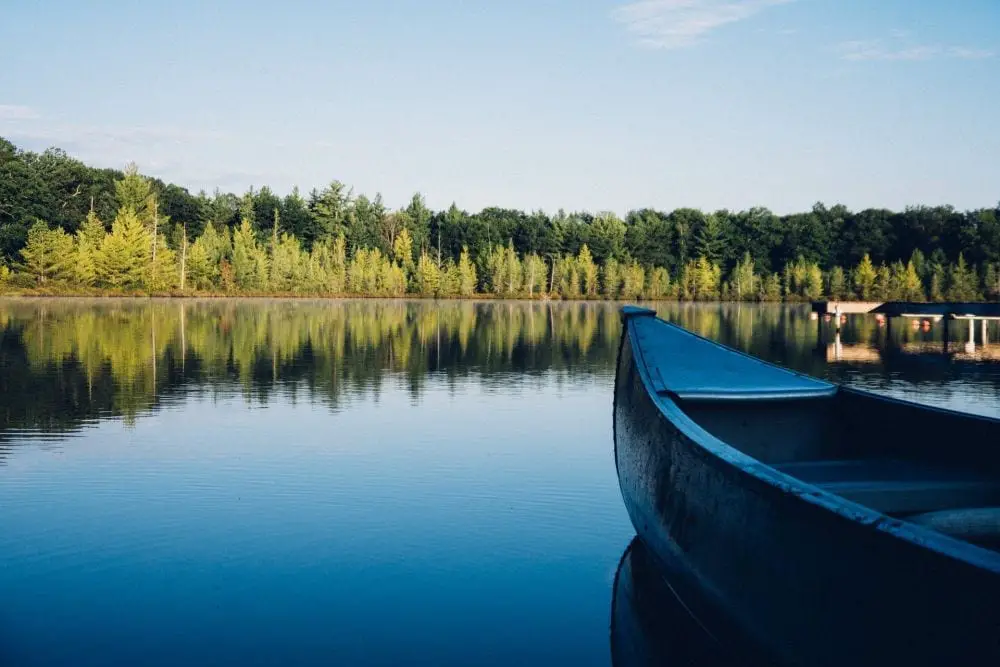 If the heat in the valley is getting to you, Old Mac Daddy offers stand-up paddleboarding and kayaking.
It's one of the best things to do in Elgin to cool off in summer and you don't even need to stay at the hotel to enjoy these activities.
All you need to take part is to sign up for a Day Pass, and you'll be on your way to exploring Elgin's beautiful rivers.
7. Hiking in The Hottentots-Holland Reserve
Elgin is blessed with numerous hiking trails that any nature enthusiast will love. Whether you're looking for multi-day or something to challenge you for a few hours, Elgin won't leave you disappointed.
Boegoekloof Hiking Trail
The Boegoekloof trail is located inside the Hottentots-Holland Reserve. The route is 17km and usually takes 8 hours to complete, but most people break it up with an overnight stop.
There is a limited amount of permits the day trails and overnight stays, so make sure you book in advance.
Boland Hiking Trail
The Boland Hiking Trail features five different routes. Hikers can either stick to the day routes or combine them to create multi-day hikes.
The most popular day trail is the Nuweberg to Landdroskop Hut and back again. The route is 12 km one way and should take roughly 5 hours.
8. Eat Lunch at Terra Madre
I've included Terra Madre as one of my favourite things to do in Elgin because it's so much more than just going to a restaurant.
It's a working farm where you can go and harvest your own organically grown vegetables.
Terra Madre is run by Nicole Precoudis, a local chef who is known for her delicious and authentic Greek dishes.
The farm also produces its own juice. Made from raw apples and pears, it's free of preservatives and sugar, and it's some of the best fruit juice I've ever tasted.
Accommodation in Elgin, Western Cape
Now that you've got a few things to add to your Elgin bucket list, the next step is to look for places to stay.
The valley may be small, but it has some of the best unique and affordable hotels.
Here are some of my favourites that I recommend you try:
Cherry Glamping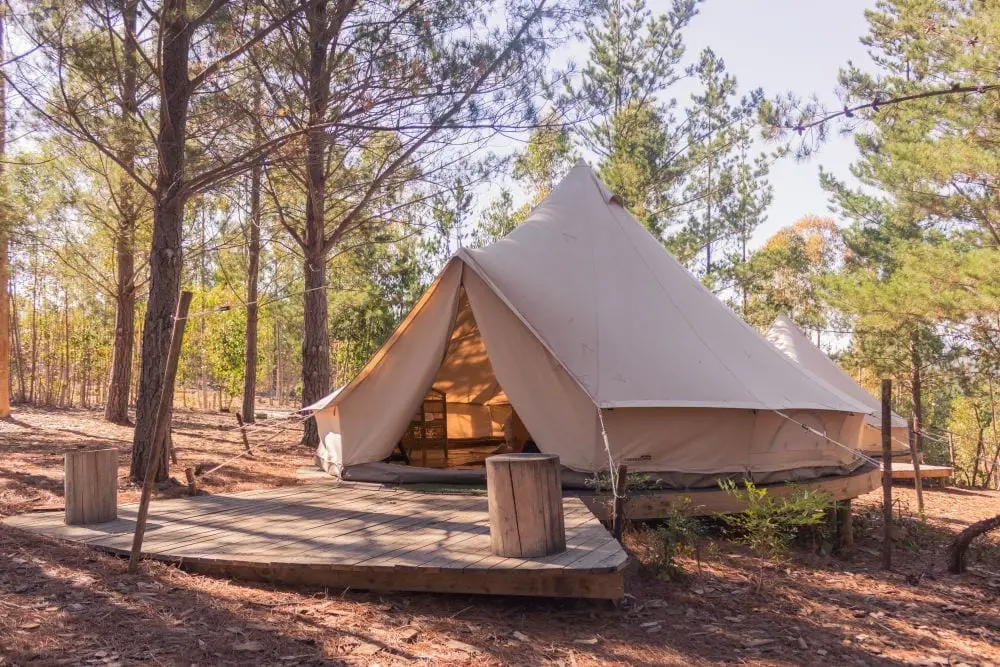 Located on the Groenrug Estate, just past the N2, Cherry Glamping boasts panoramic views of the Elgin wine valley with luxury tents hidden in a secluded forest.
There's a huge outdoor fire pit for roasting marshmallows and of course, braaing. The tents are only a 10-minute drive from the Cape Canopy tour, and you're far away from light pollution to work on your night photography game.
Old Mac Daddy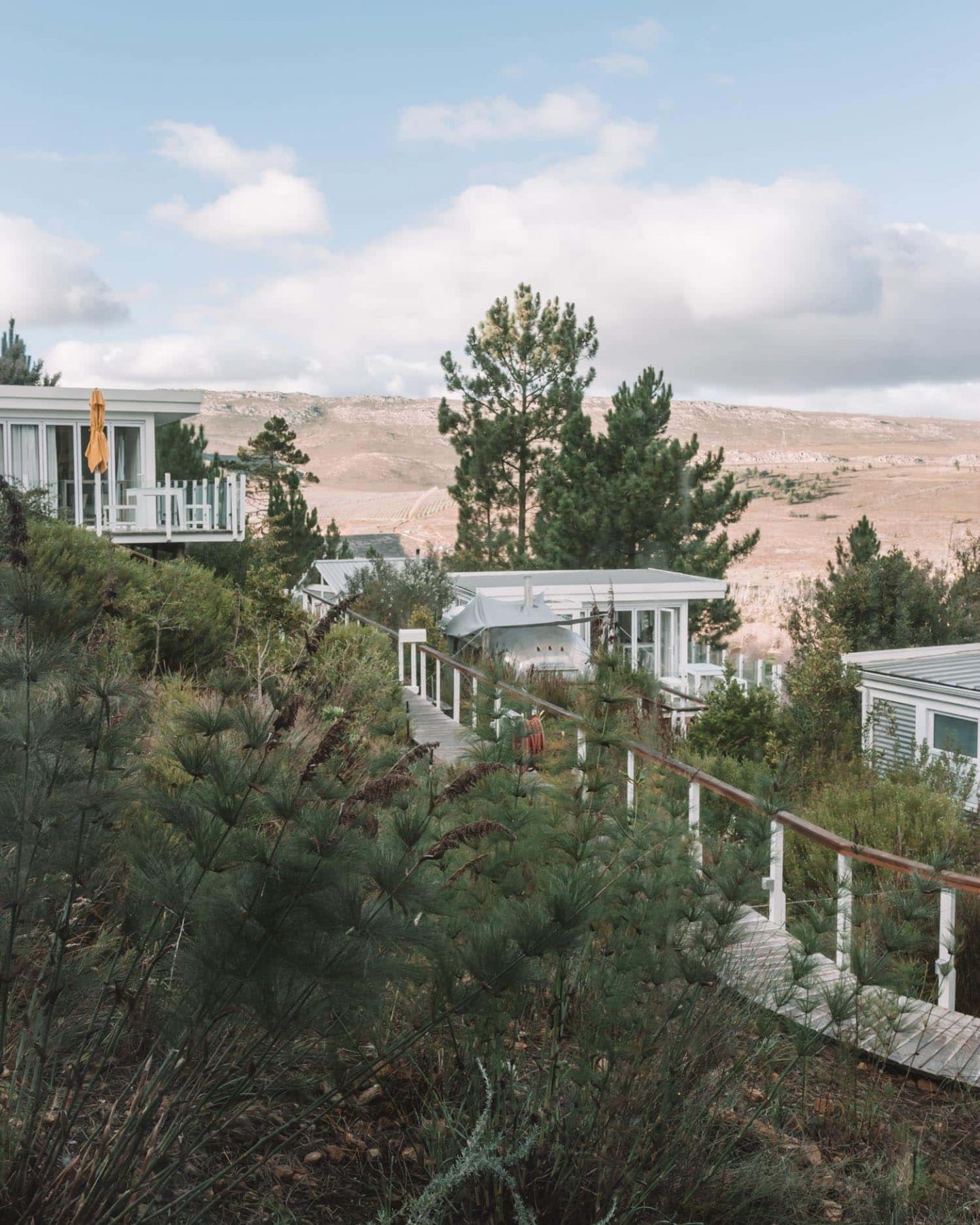 Ever stayed in an Airstream trailer?
What about one that's got a wrestling ring around the bed or has an entirely magnetic interior?
That's what you'll find at Old Mac Daddy. It offers some of the best quirky, boutique accommodation in the Western Cape with plenty of other reasons to stay there.
Like the delicious on-site restaurant (with vegetarian and vegan options), adventurous activities, and a man-made beach.
Trail's End

Trail's End is Africa's first bike hotel and one of the best places to stay in Elgin if you're all about the outdoors.

Besides the gorgeous rooms (with the most comfortable beds and pillows), the hotel has a range of facilities.

From a private yoga and pilates studio to a wellness centre and even a 20-meter two-lane pool, you won't have to worry about missing any of your workouts.

What are some of your favourite things to do in Elgin?

Psst…want some more South Africa travel inspiration? Check out my other posts:

Escape the beaten tourist track and spend a weekend exploring Elgin Valley. It's full of wine farms, adventurous outdoor activities and delicious organic food. Here are the best things to do in Elgin!